Planning the ultimate trip to Europe? Add these spots to your bucket list – the best places to visit in Europe.
From the charming seaside villages in Apulia to the picture-perfect, snowy towns in the north, Europe has no shortage of stunning locations.
But some draw more of a crowd than others due to the history, architecture, culture, or mouthwatering food — I'm looking at you, Italy!
Wondering where to travel in Europe right now? I've got you covered with this brilliant guide to European destinations. Some popular, many off-the-radar, all epic.
Top 5 Cool Places to Visit in Europe
Paris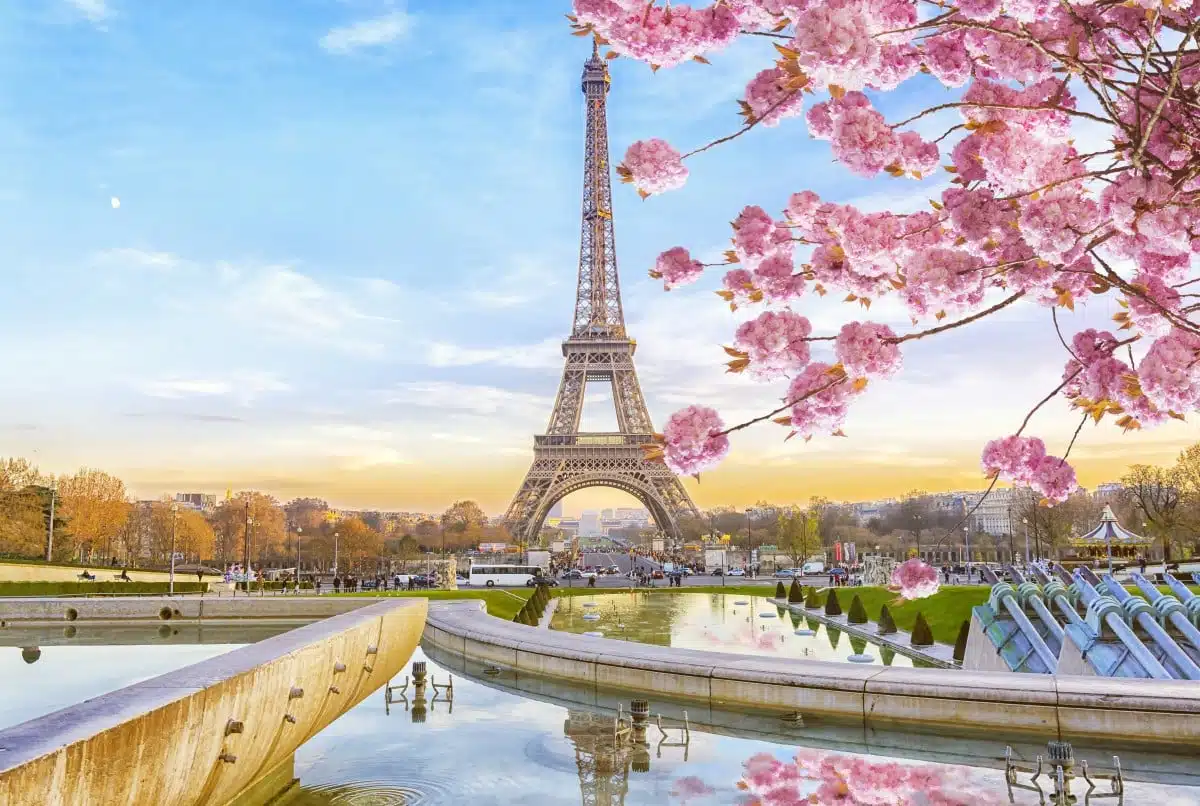 Ah, the city of love; of course Paris would be in this guide.
This European travel destination is the ultimate bucket-list topper for couples seeking a romantic getaway. While you're undoubtedly aware of the Eiffel Tower, Arc de Triomphe, and the Louvre Museum, there are plenty more exciting things to do in Paris.
Sacred buildings like the Sacre Coeur and the ​​Sainte-Chapelle are some of the most striking examples of this city's beauty. While spaces like the Jardin du Luxembourg and the Jardin Tuileries near the Louvre are great spots to enjoy the city's natural splendour.
Head to the Pere Lachaise Cemetery for a relaxing stroll with a grim undertone. This cemetery is one of the most visited in the world and is the resting place of notables like Edith Piaf, Jim Morrison, and Frederic Chopin.
Tip: If you're not too keen on the bustling Louvre but still want to explore Paris' art scene, head to Musee D'Orsay or the contemporary Centre Pompidou.
London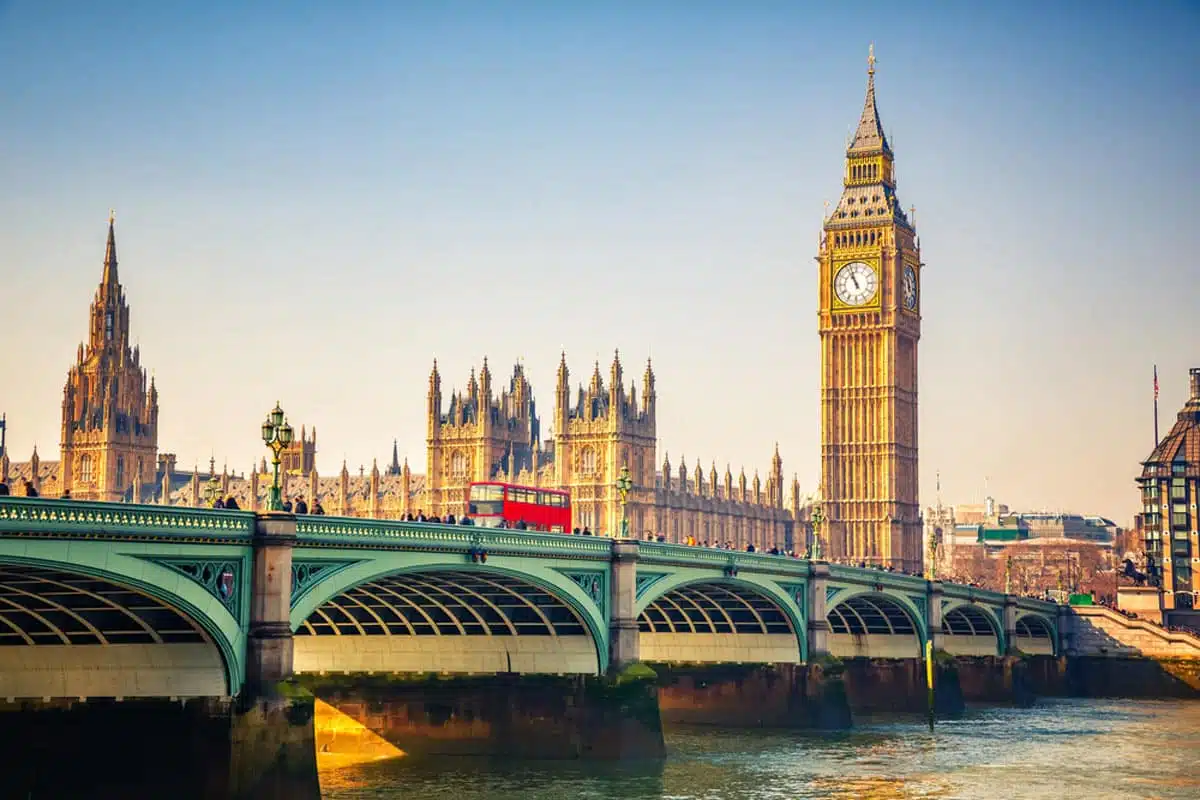 As a Londoner (born and bred), I might be a little biased, but the city I call home should be at the very top of your European bucket list.
England's capital boasts some obvious attractions like Big Ben, London Eye, and Buckingham Palace. But you'll truly fall in love with London once you explore beyond the tourist offerings.
Make your way to Little Venice, between Paddington and Camden Town, for afternoon tea on a canal boat. Or visit the Sky Garden for free and enjoy impeccable views of the city among beautiful greenery.
London is also a foodie's paradise. Head to the historic Borough Market for fresh produce and mouth-watering street food. Or explore smaller food markets like Maltby Street Market and Boxpark Shoreditch.
But, one of my favourite things to do in the city is vintage shopping on Brick Lane. Be sure to stop at the iconic Beigel Bake on Brick Lane while hunting thrifty finds. There are also tons of excellent curry houses on this street.
Golden Circle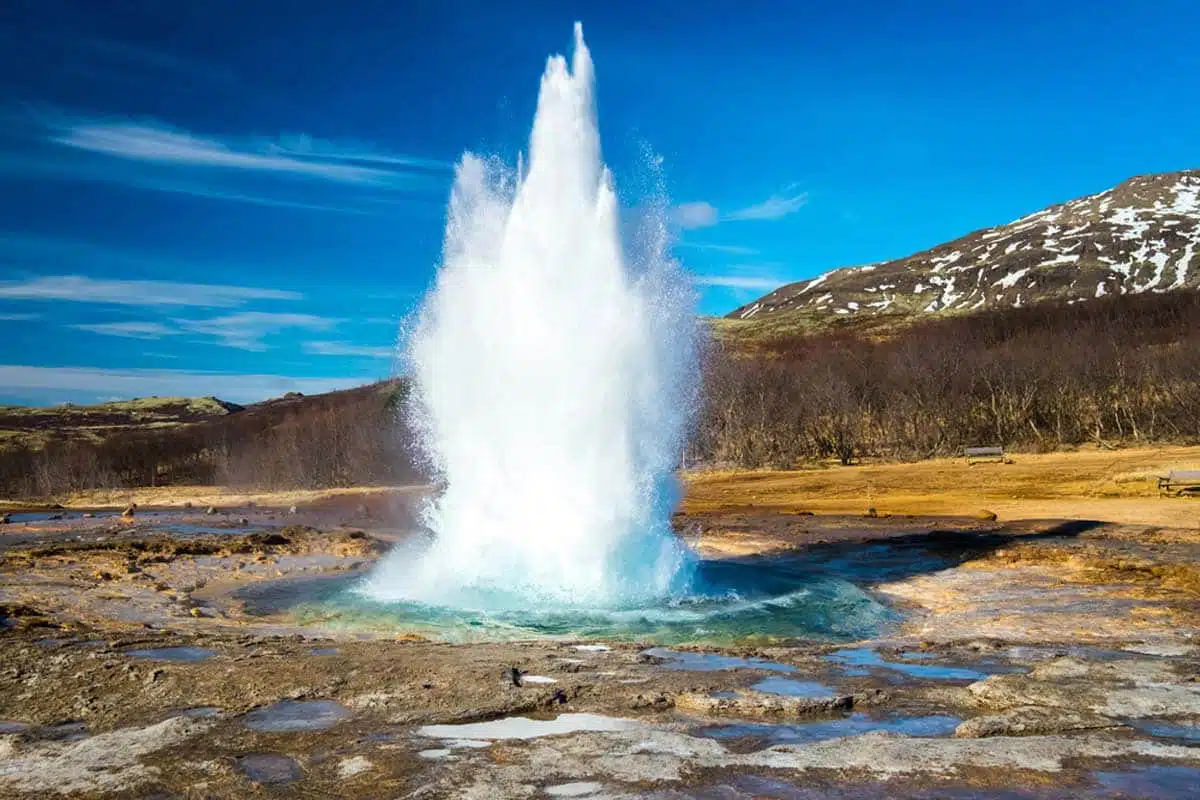 Visiting Iceland's Golden Circle is a bucket-list-worthy activity you won't forget.
What is the Golden Circle, you may ask? Well, it's got nothing to do with gold. But, it is a loop road that runs past some of the top attractions in Iceland. These include the Gullfoss Waterfall, Þingvellir National Park, and the Geyser Geothermal Area.
The convenient route attracts adventurers who take on the 190-mile loop on a road trip, often camping along the way. The road leads past many of Iceland's thunderous waterfalls, verdant landscapes, and explosive geysers, making it one of the most scenic roads you'll ever take.
Rovaniemi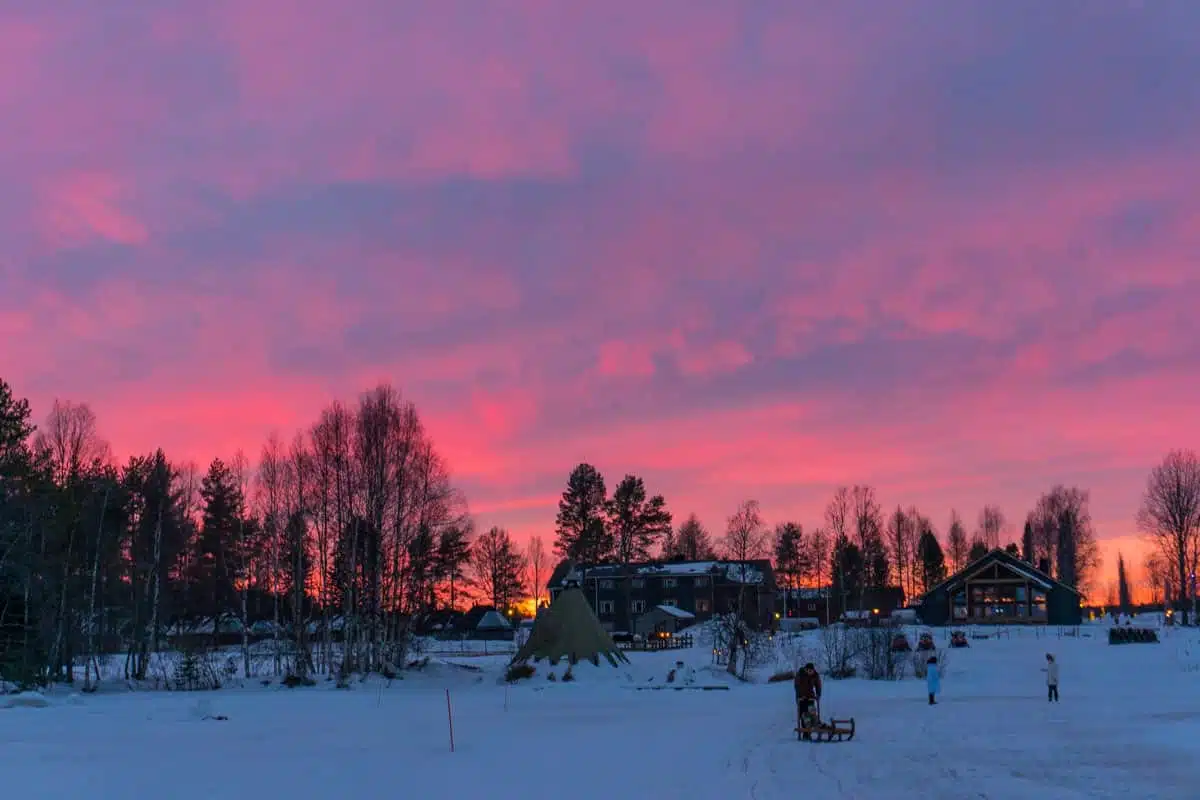 If you're looking for one of the best places in Europe to visit with kids, head to Rovaniemi. The "hometown of Santa Claus" is a dreamy destination in Finland where you can fully immerse yourself in the Christmas fantasy. 
Enjoy the snow with a scenic ride on a husky sled or deer-drawn sleigh (unfortunately, these don't fly). Or get the adrenaline pumping on a Rovaniemi snowmobile safari or some skis.
You'll also love visiting Santa Claus Village, where it's Christmas every day of the year. The underground Santa Park should be your first stop for an entertaining lesson in becoming an elf and enjoying a few amusement rides.
Fun rides and cute animals aside, Rovaniemi is one of the best places to view the Aurora Borealis. In fact, plenty of hotels are dedicated to highlighting the sky during your stay.
Dubrovnik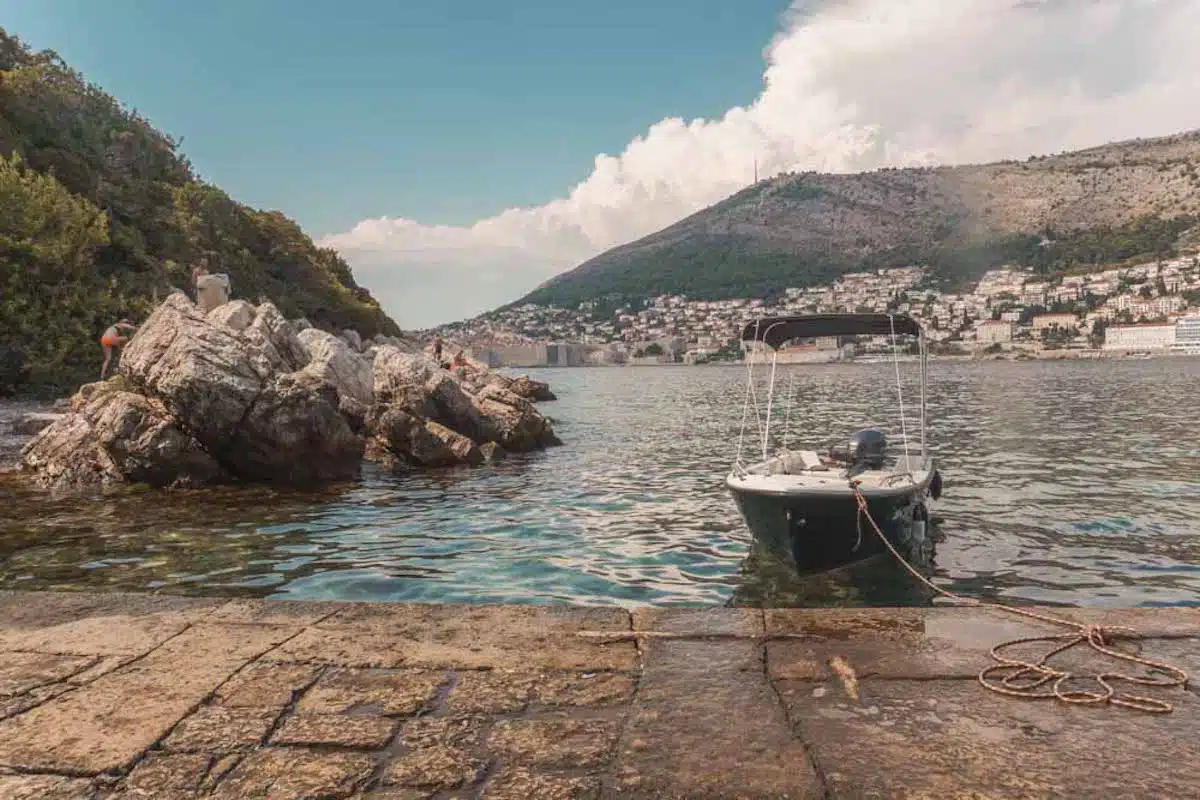 Dubrovnik is a gem on the Adriatic coast that is so pretty that it starred in Game of Thrones. The city attracts over a million visitors yearly thanks to the many exciting activities Dubrovnik offers. With its vibrant orange tiled roofs, marble roads, and mediaeval architecture, this Croatian city will transport you back in time. 
Kick off your visit with a stroll through the Dubrovnik Old Town — a Unesco World Heritage Site packed with restaurants, intriguing shops, and a vibrant market. You'll also find the Dubrovnik Cathedral here, which is pretty impressive inside and out.
The glistening waters are also open to exploration, so you can hit the waves on a kayak tour or soak up the sun rays on one of the stunning Dubrovnik beaches. Alternatively, you can keep active with a walk along the city walls or a hike up Mount Srd for breathtaking sunset views.
There's so much more to Dubrovnik that you'll have to explore for yourself. I'm talking about excellent restaurants and hidden gems in Dubrovnik, like Buza bar, which sits perched on a cliff. 
Brilliant Places to Visit in Europe
Trentino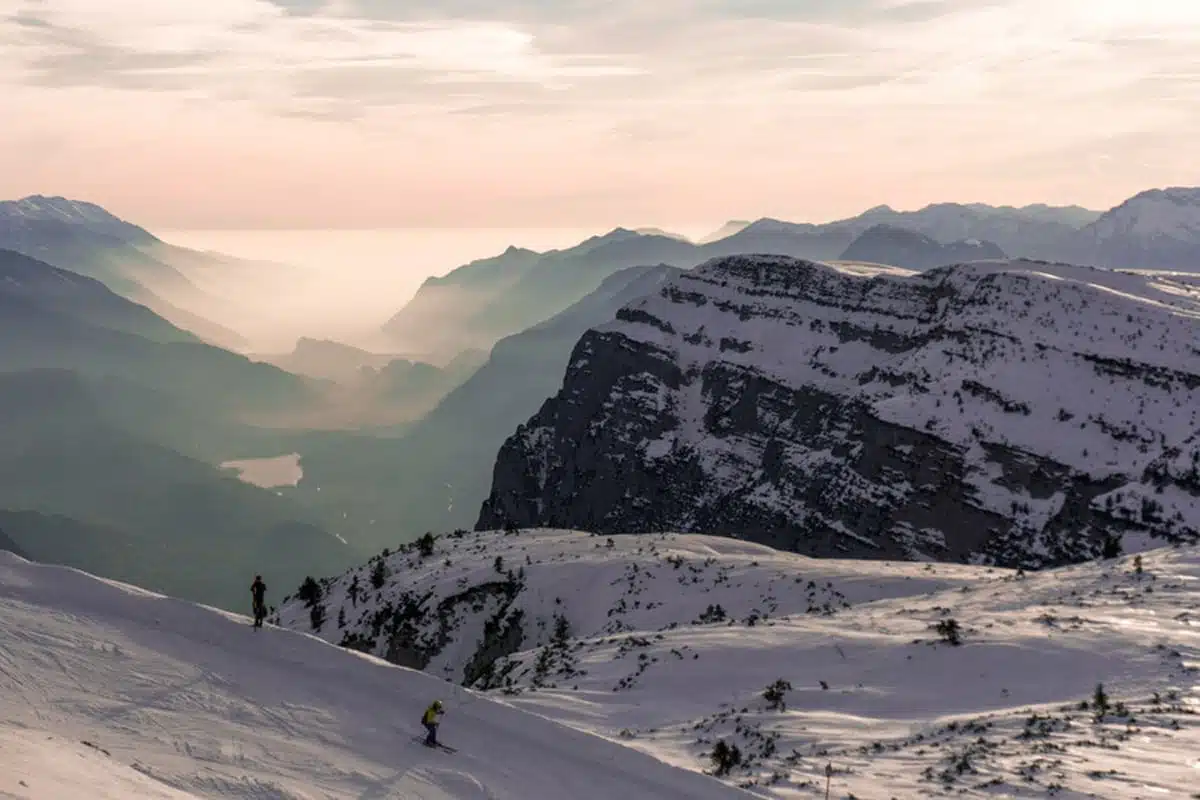 Let's kick off with a hugely underrated spot in Europe. The autonomous province of Trentino is one of the best destinations for visiting Italy in winter.
With towering mountain ranges dusted in snow and over 290 lakes, this region offers some of the best skiing in Europe. And, as we've all come to expect from Italian cuisine, Trentino boasts hearty food that'll defrost your insides and warm your heart after an icy ski sesh.
Of course, you don't have to visit Trentino in winter, but its northern Italian landscape is practically made for a snowy cloak. So pack your comfiest clothes and prepare for magical horse rides through the powder – and perhaps even a cooking class or two.
Venice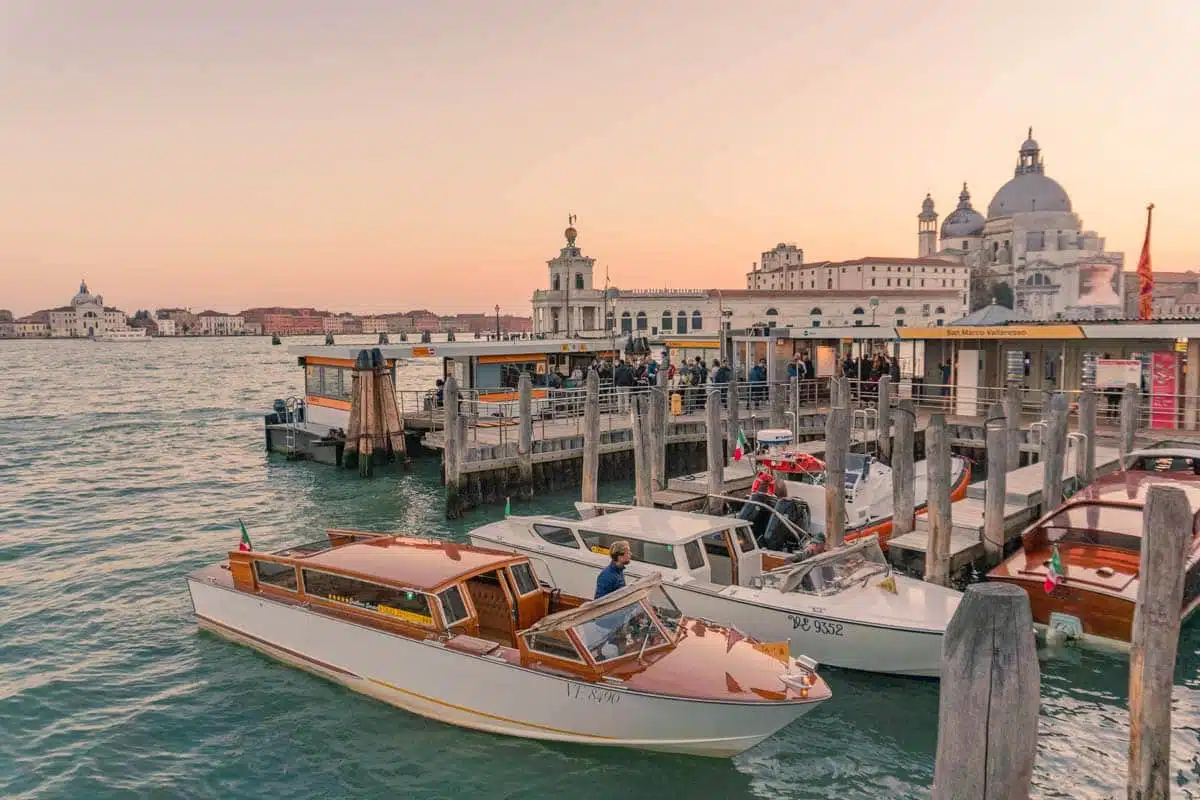 Venice: a city on water in northeast Italy is one of the more unique places to visit in Europe. With shimmering canals winding through tiny alleys, charming architecture, and deep historical roots, Venice is a dream to explore. 
When you're not taking a calming Venice gondola ride on the Grand Canal, you can head to St. Mark's Square to view St Mark's Basilica. The square is also home to the Venetian Gothic Doge's Palace, connected to the infamous Bridge of Sighs.
Beyond the city's main square, you can explore Venice's must-see bridges, like the Rialto Bridge.
Once you've exhausted all the incredible activities in Venice, you can take a day trip to Burano to admire the colourful houses and exquisite lace this village produces. Or take a short trip to Murano to learn about the unique glass-making techniques that have been carried forth for over 1000 years.
Hallstatt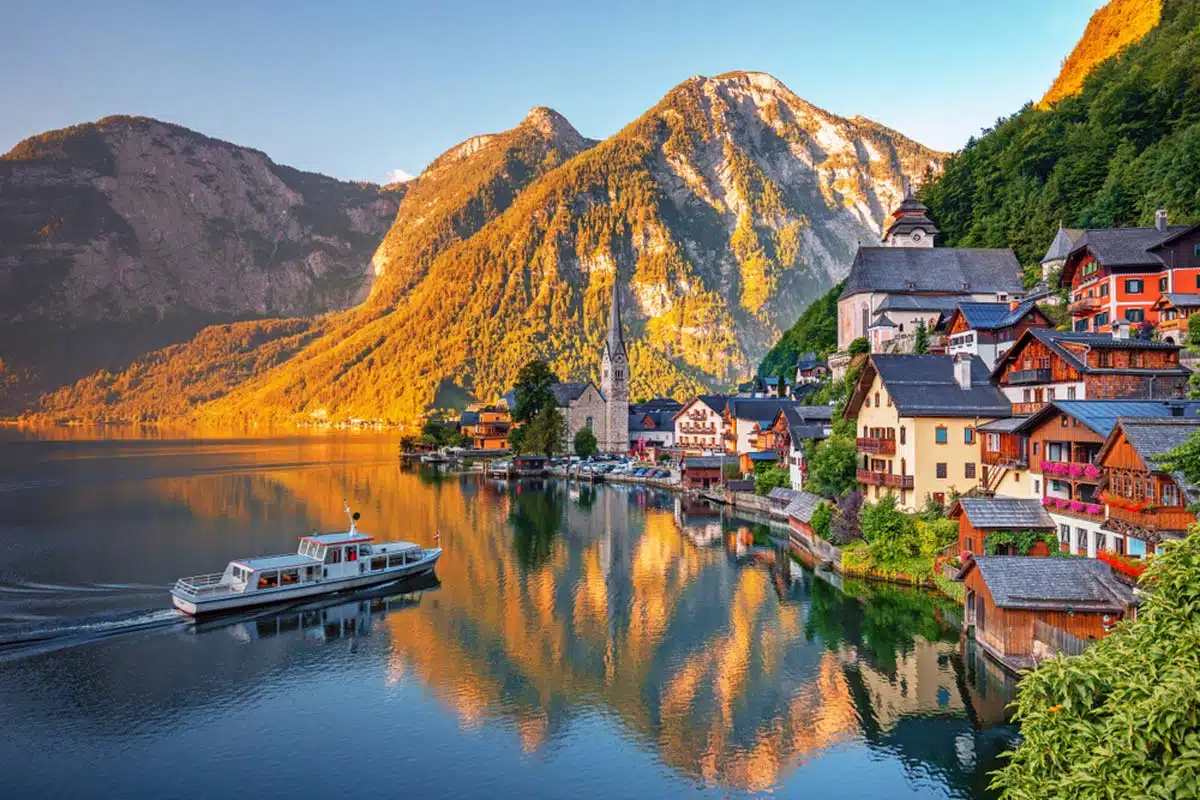 Another excellent winter destination in Europe, Hallstatt is a postcard-perfect lakeside village in Austria. This little spot was once a salt-mine village but, today, it's a stunning destination for those looking for a crowd-free vacation.
Visit in winter for skiing and picturesque horse-drawn carriage rides. Or, head there during the warmer months to see the surrounding mountains lush with greenery and swans swimming in Lake Hallstatt.
Bring a camera along, and take a guided photography tour to find the best photo spots.
Seville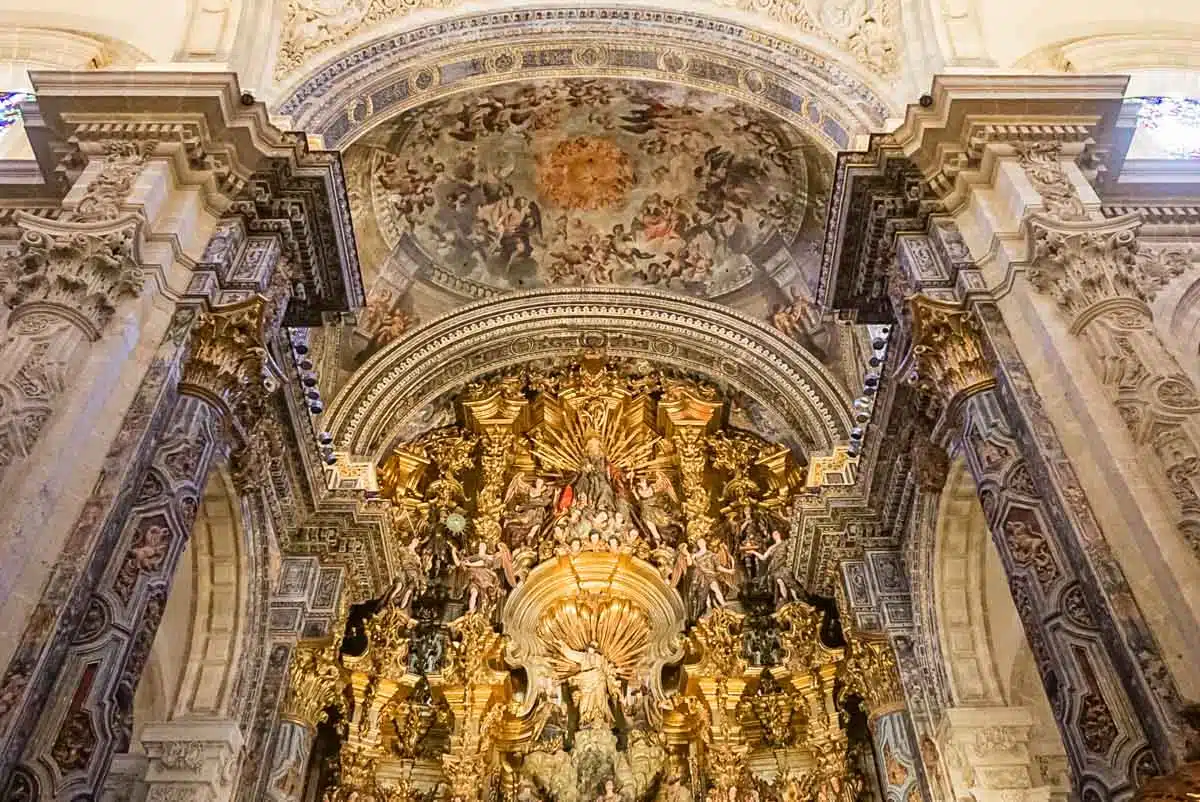 Seville, the capital city of Andalusia has all the beauty, history, and good food to make you want to return again and again. The architecture showcases a spectacular mixture of Christian and Moorish influence, as seen in top tourist attractions like the Real Alcázar of Seville. 
Other architectural highlights include the largest Gothic cathedral in the world, the Seville Cathedral with its tall bell tower, La Giralda, standing 97.5 metres high. Visiting the modern "mushrooms" — formally known as the Metropol Parasol — is another great activity in Seville.
Of course, when in southern Spain, you simply must attend an authentic Flamenco show. Head to Calle Betis in the Triana neighbourhood to find plenty of river-facing bars where you're sure to come across a live Flamenco performance or two.
Douro Valley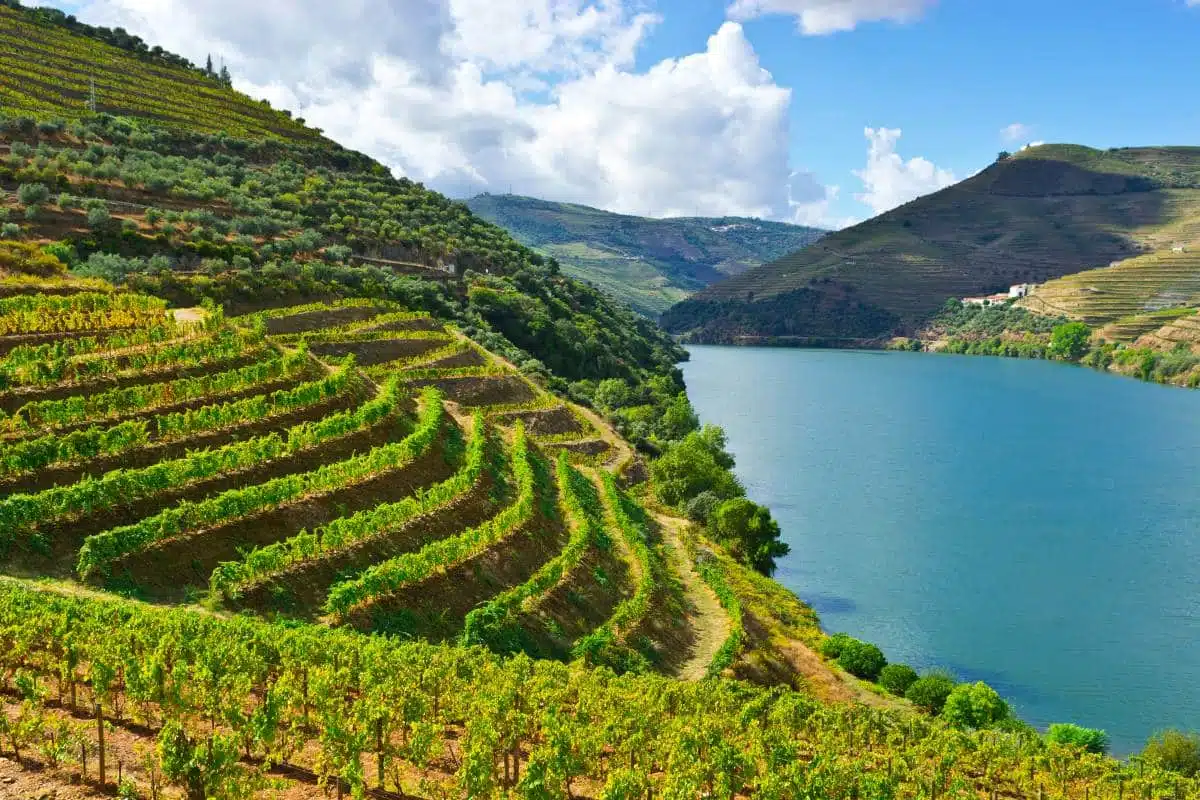 You know me – I love a wine excursion. No wonder then that I'm recommending one of the world's most beautiful valleys. The Douro Valley boasts cascading vineyards overlooking the winding Douro River.
The river valley stretches from central Spain to the northern part of Portugal. Its mouth is in the city of Porto (one of the best cheap places to visit in Europe).
Naturally, the Douro Valley is a wine-lover's paradise. It's also home to many excellent Douro Valley hotels, making it the perfect place for a laid-back getaway. When you're not on a wine-tasting tour or snapping landscape shots, take a boat trip on the river or see the river on a scenic train ride through the countryside.
Naxos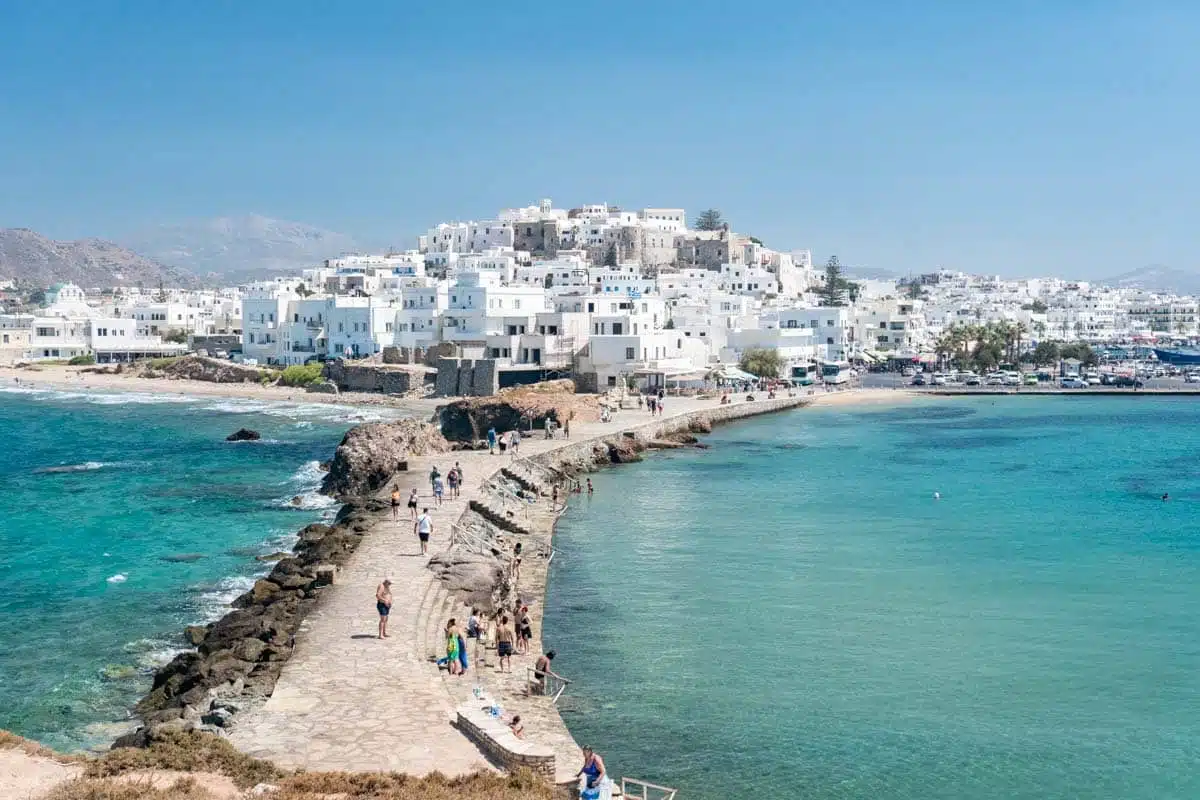 Simply put, Naxos, Greece, is one of the best places to travel in Europe if you want to avoid the hectic tourist crowds that flock to Santorini and Mykonos.
The largest of the Cycladic islands, Naxos boasts splendid beaches, intriguing architectural finds, and tons of exciting activities. Pack your comfiest hiking shoes (I adore these Tropicfeel ones), because the best way to explore Naxos' rugged beauty is on foot.
Rome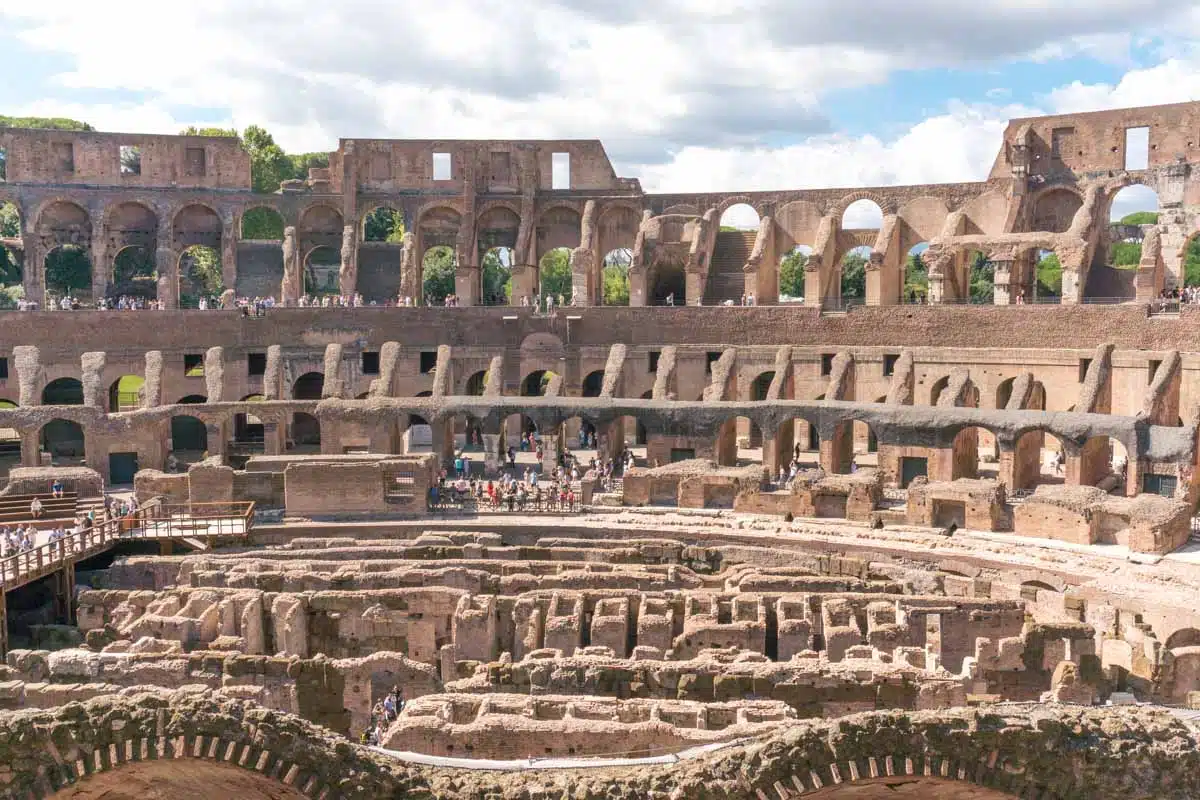 Although people have attempted to recreate many of this city's architectural masterpieces elsewhere, there is no place like Rome. With Roman landmarks like the Colosseum, the Pantheon, and the (very random) pyramid of Cestius beautifying this city, there's something exciting to see around every corner. 
The iconic Trevi Fountain may be beautiful from the outside, but there's more than meets the eye. Underneath this fountain, you'll find the Vicus Caprarius — an ancient underground complex home to the aqueduct that feeds the fountain and many other curiosities.
For more underground discovery, you can explore Rome's many catacombs and learn about their extensive history.
Other intriguing stops to add to your Rome itinerary include, The Mouth of Truth, the ancient Appian Way, and the Aventine Keyhole. Trust me, all these sights are just the tip of the Roman iceberg.
Puglia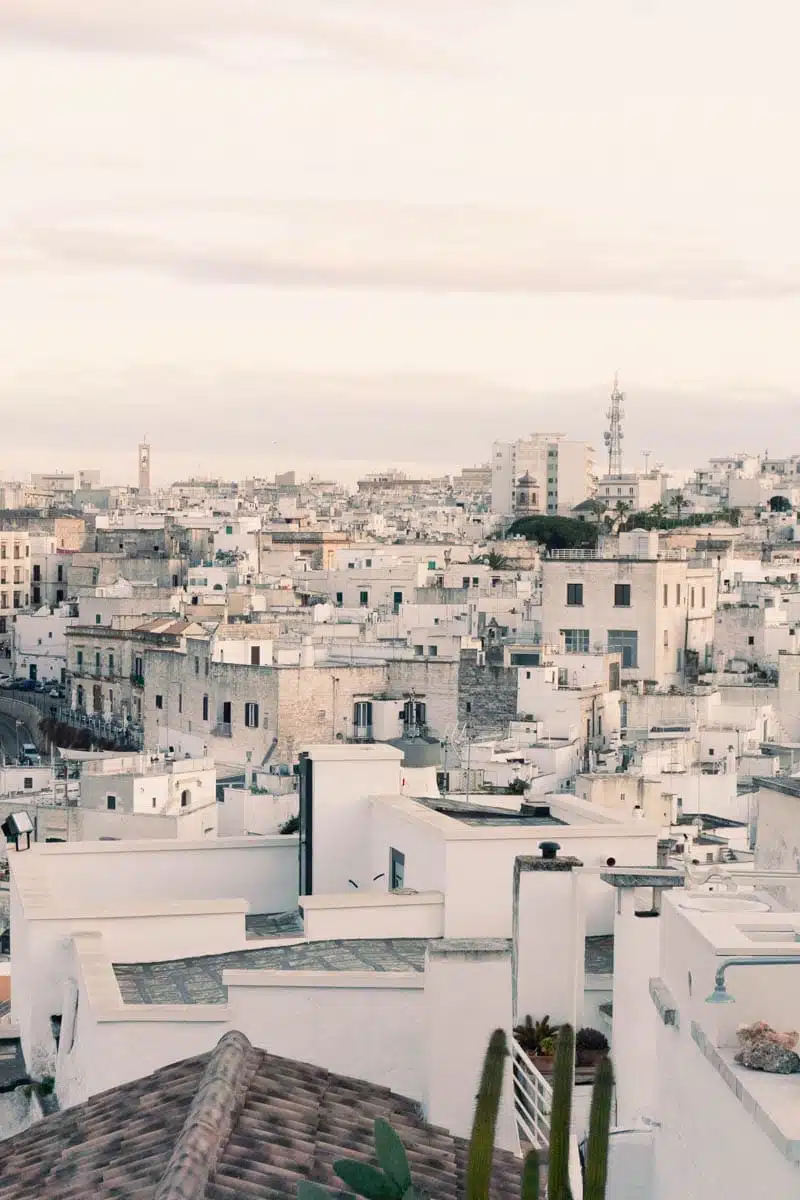 This southern Italian region that forms part of Italy's "boot" is nothing short of stunning, and you're bound to fall in love.
I'm not being dramatic, I promise – with whitewashed villages perched on hilltops, quaint seaside towns, and unique heritage and architecture, this region is simply dreamy.
There are plenty of things to do in Puglia. There's the White City, Ostuni, with its signature whitewashed houses, and charming little Monopoli, with its crystal clear beaches.
Then there's beautiful Lecce, with its baroque churches and ancient Roman sites dating back over 2,000 years.
And, for those seeking a laid-back coastal getaway, head to stunning Gallipoli or Polignano a Mare — where you'll find a restaurant tucked into a cave!
Copenhagen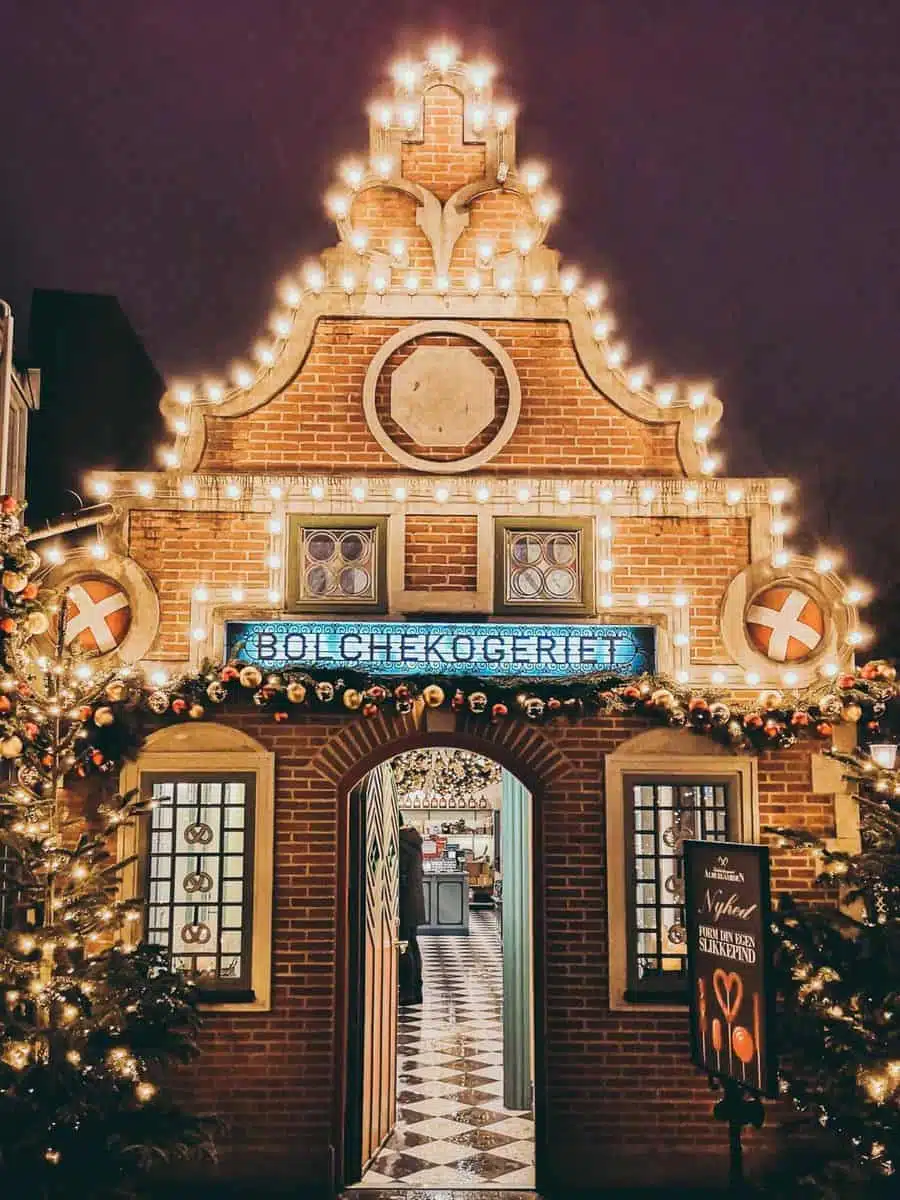 Whether you're visiting Copenhagen in winter or summer, the capital city of Denmark has plenty to keep you busy. No really, expect stunning Copenhagen castles, canal rides, and picture-perfect, colourful facades. Oh, and let's not overlook Copenhagen's street food markets.
Other cool things to do in Copenhagen include visiting places like the Amalienborg Palace and the opulent Christiansborg Palace. You won't want to miss the Tivoli Gardens either, although the crowds can be overwhelming.
If you're the artsy type, you'll probably adore the thoughtfully curated exhibitions in the NY Carlsberg Glyptotek as much as I did.
Tromsø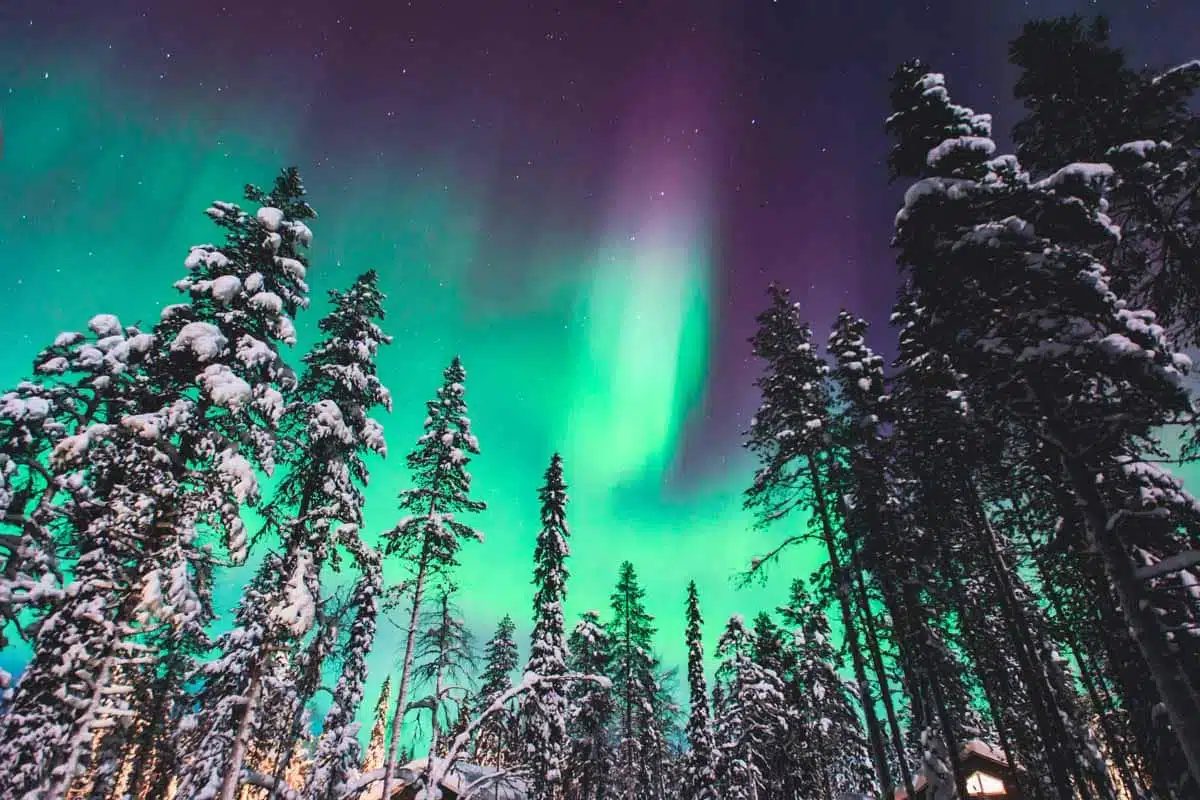 If you want to see the Northern Lights, Tromsø might be one of your best bets. In fact, I was lucky enough to see them four times in a row on my visit – it may have been a fluke but still, Tromsø is an epic destination. Not to mention, it's also a great place to go whale watching.
Besides viewing this bucket-list phenomenon, though, there are plenty of other things to do in Tromso. And, if you visit in winter, you'll experience the Polar night, a phenomenon where the night lasts longer than 24 hours.
Unmissable attractions include the stunningly unique Arctic Cathedral, visible from various points in the city, and the Fjellheisen Cable Car. This cable car offers stunning city views and snow-capped mountains in the background.
Athens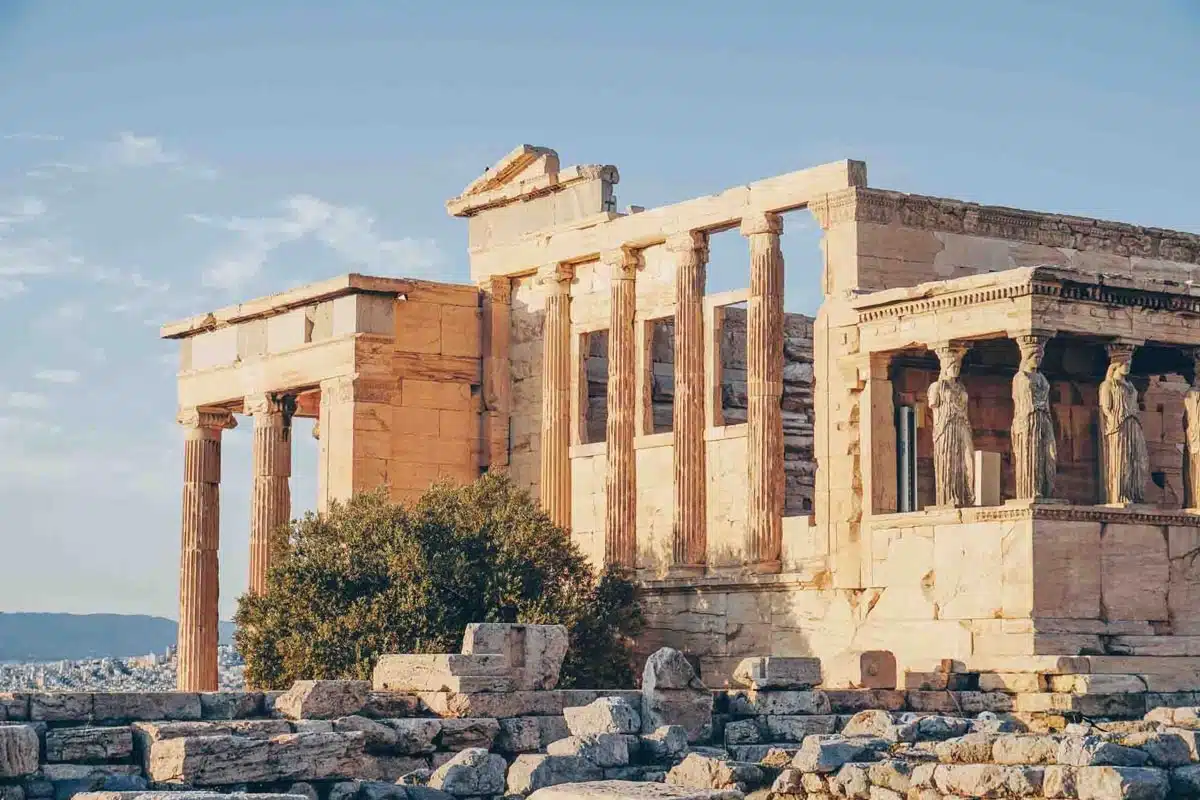 Although often overlooked in favour of the tranquil Greek Islands, Athens is any history buff's dream destination. With structures and ruins dating back to the 5th century BC still dominating the landscape, the city is an open-air museum of historic landmarks. 
There's the Acropolis, the Parthenon, and the Ancient Agora of Athens — to name just a few impressive sights. Make your way through the "Museum Mile" on Vasilissis Sofias Avenue for the ultimate crash course in Hellenic history.
Or enjoy the Athenian weather at one of the open-air cinemas scattered across the city.
Bruges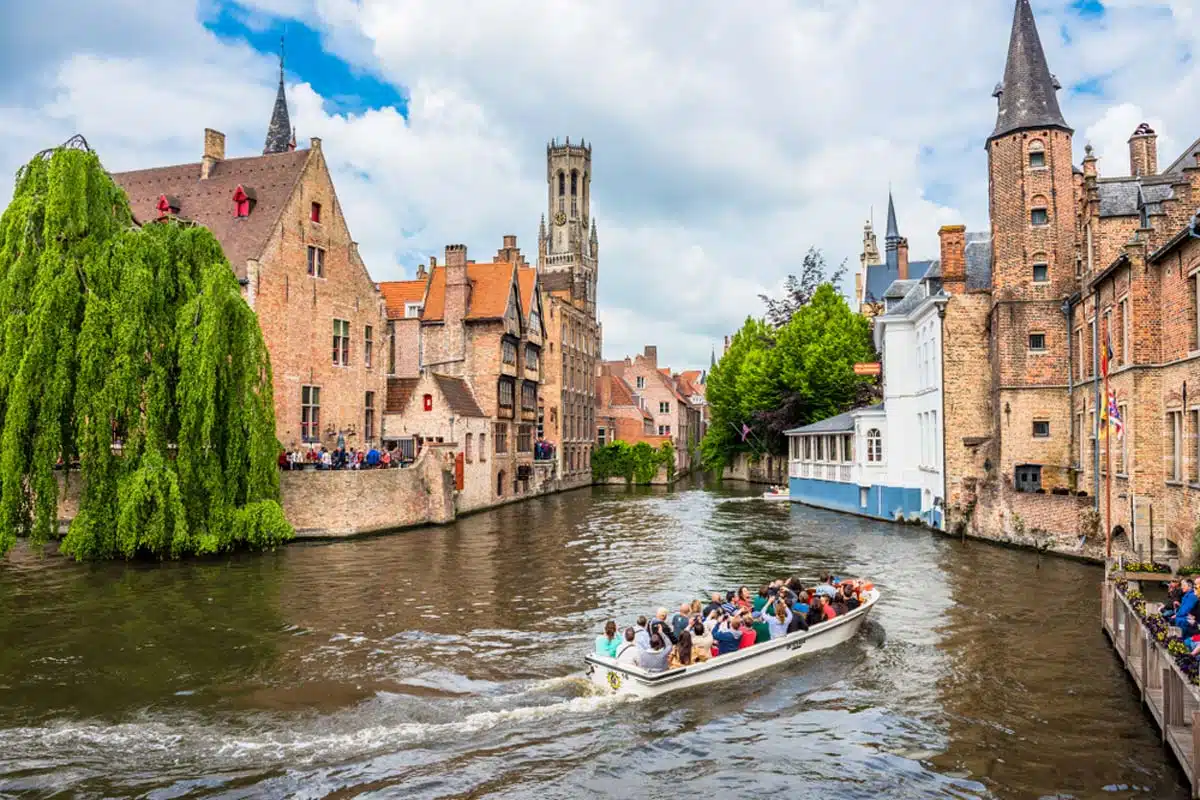 If you're looking for cool places in Europe, look no further than Bruges. Known as the "Venice of the North," Bruges is a fairytale-esque city in Belgium with winding canals and Mediaeval architecture.
This city was once the economic centre of Flanders, and its prosperous history is visible in the opulent architecture on Burg Square. You'll also love the unique facades of the buildings in Markt — the Market Square — and the countless museums in the city.
Of course, some of the top things to do in Bruges include sampling Belgian treats at the best food spots in Bruges. The city offers some excellent bars and breweries too.
Florence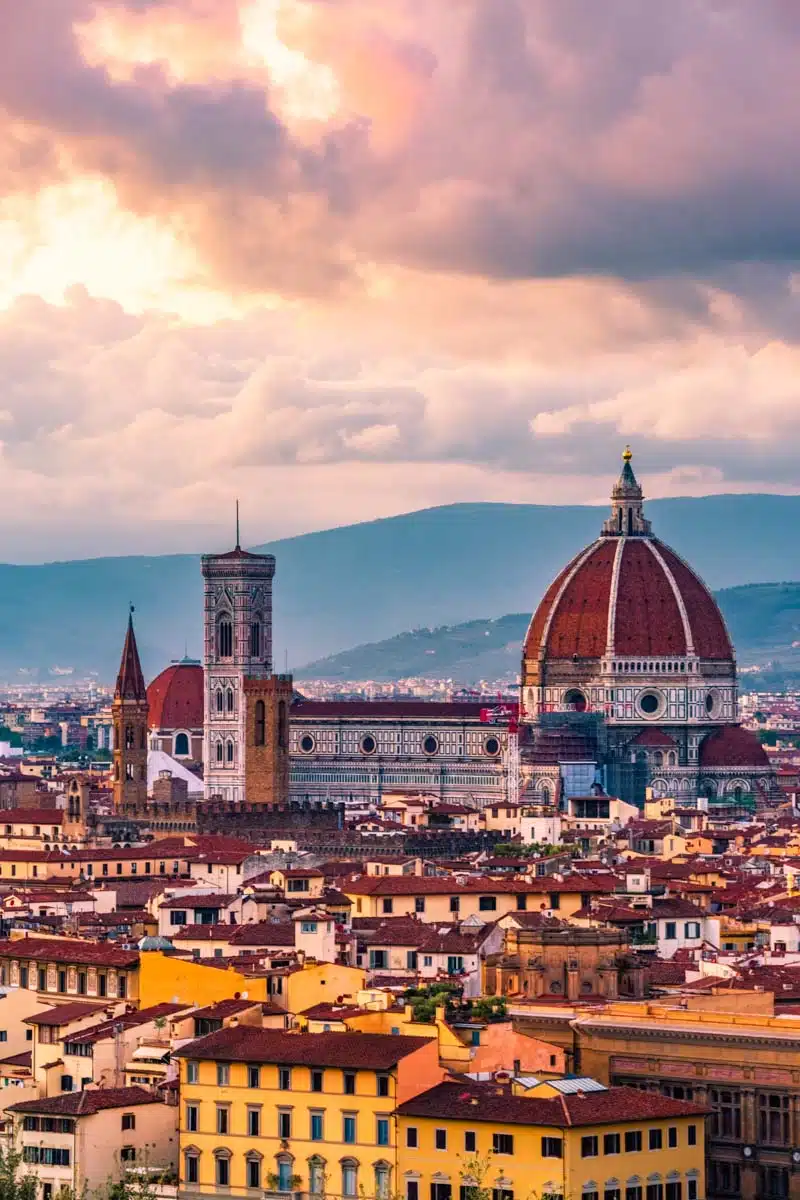 Home to some of Italy's most important museums and art pieces, Florence is an art lover's Mecca. 
Head to the Uffizi Gallery to see works from the likes of Leonardo da Vinci, Boticelli, and Raphael. There's also the Accademia Gallery, home to Michelangelo's famous David sculpture.
If you're short on time or money, you can see a replica of Michelangelo's David on Piazza della Signoria, opposite Palazzo Vecchio. If you look close enough, you'll also spot a small graffiti carving on the front of Palazzo Vecchio, believed to be done by Michelangelo.
Other marvellous sites include Brunelleschi's dome on the Cathedral of Santa Maria del Fiore and the Ponte Vecchio, the only Florentine bridge not bombed during WW2.
Barcelona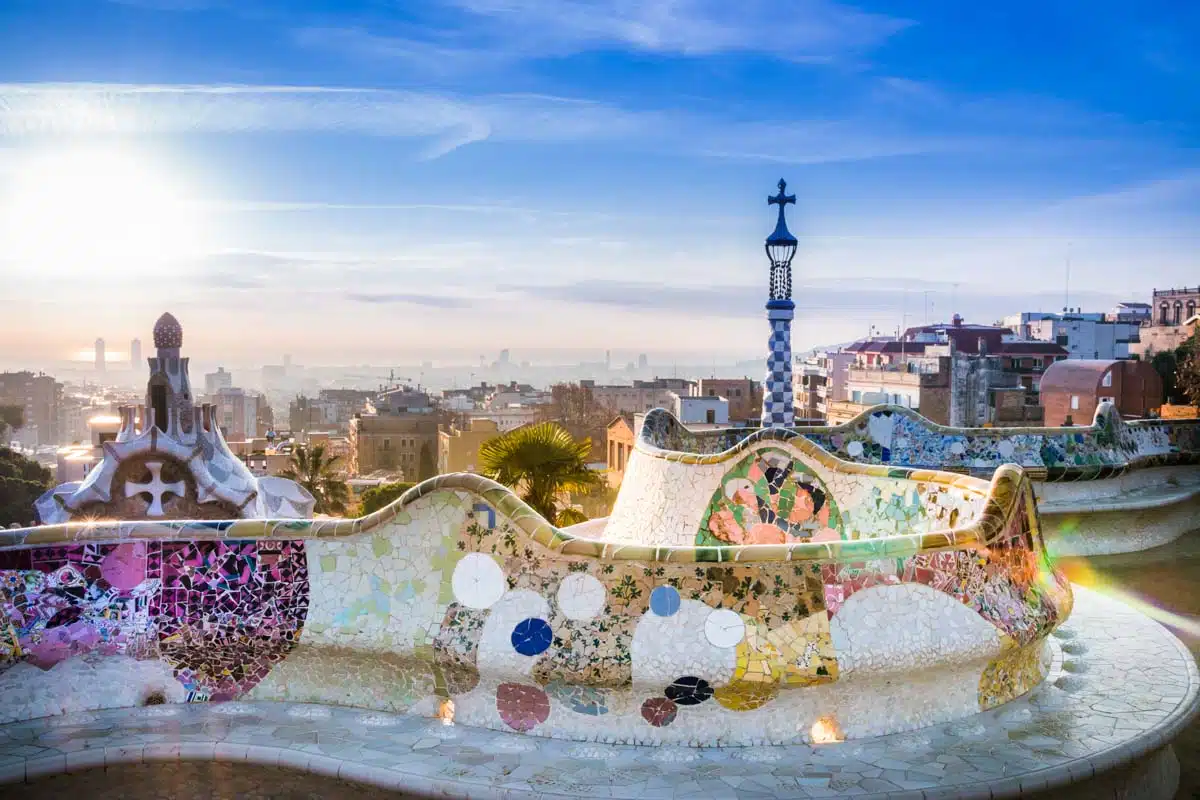 You may know Barcelona for the ornate and quirky architectural works of Antoni Gaudí — like the Gothic Sagrada Familia. Now pair that with 30 Michelin-star restaurants and plenty of spacious beaches, and you have an obvious list-topper for any Spain itinerary.
Highlights of the city include the stunning Park Güell, Casa Batlló, and the Mercado de La Boqueria — a bustling market offering all sorts of fresh produce. You can get a bird's eye view of it on the Montjuïc Cable Car.
Not into heights? Visit the Picasso Museum instead to admire over 4,000 pieces of his art.
Lofoten Islands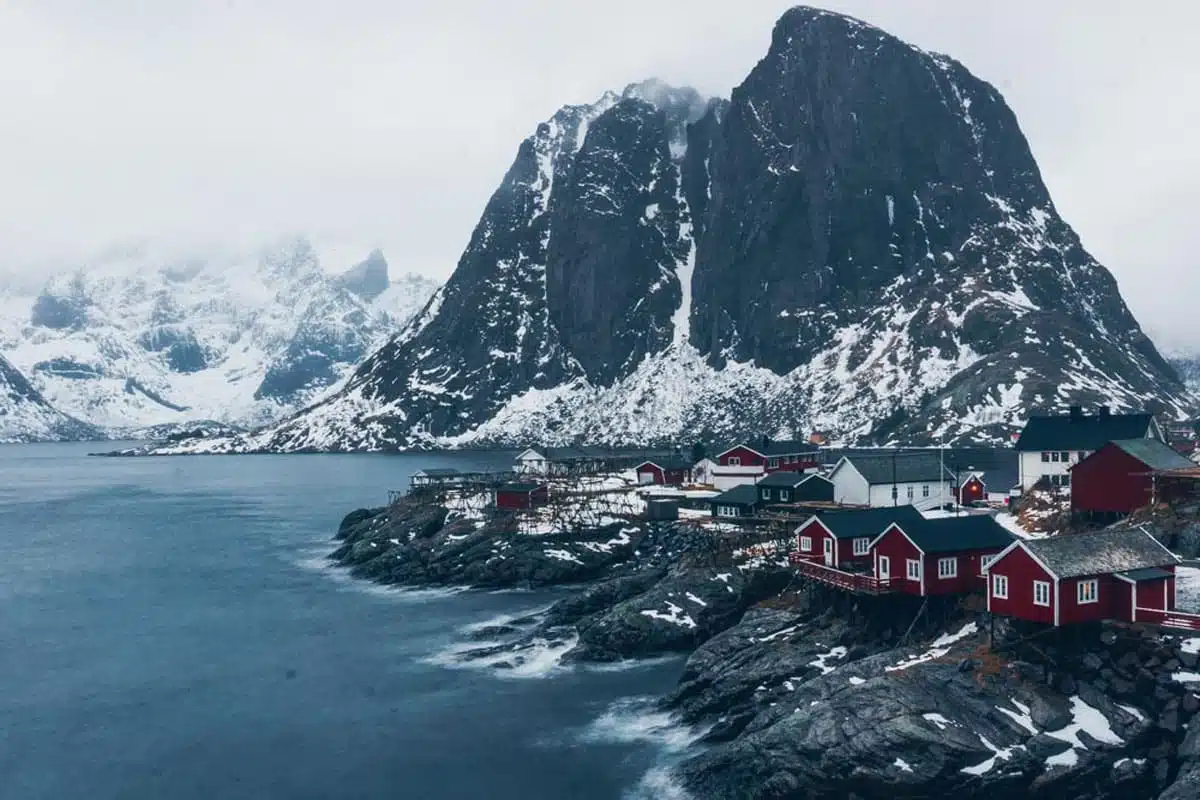 Norway's Lofoten Islands are nothing short of stunning. With grey mountains rising from the ocean under a blanket of snow, this destination makes for the perfect photographer's playground.
You may think this icy region in the Arctic Circle isn't worth the trek, but there's a surprising amount of things to do here — besides gaping in awe. The fishing villages also deliver some of the best fish you'll ever taste… So you can trust that the Lofoten Islands' cuisine won't disappoint.
Amsterdam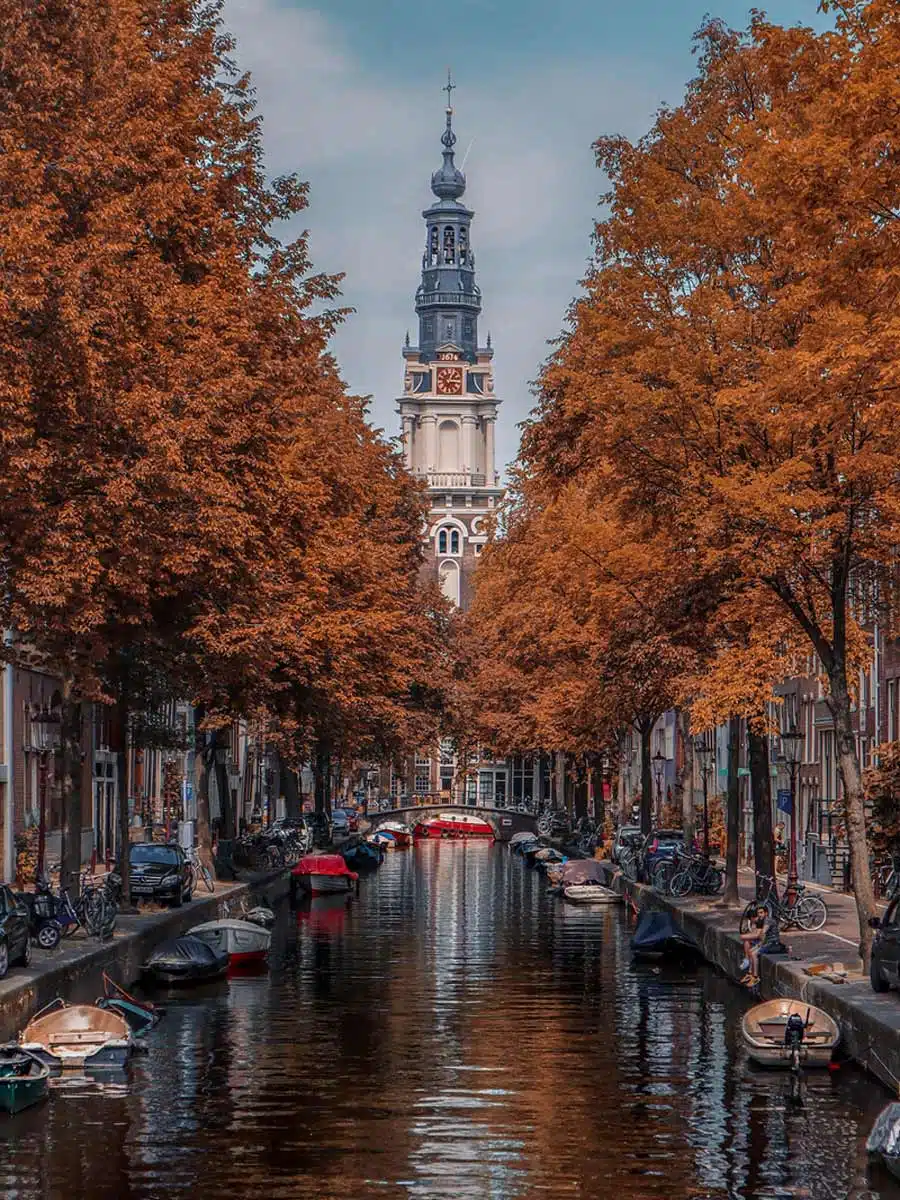 Amsterdam is another no-brainer when it comes to the best places to go in Europe. With its elaborate canal system and beautiful facades, the Netherlands' pretty capital city deserves all the buzz it gets.
One of the absolute must-sees in this city is the Van Gogh Museum, which contains the largest collection of artworks by the iconic artist. You also don't want to miss a visit to Anne Frank's House and the Rijksmuseum.
Berlin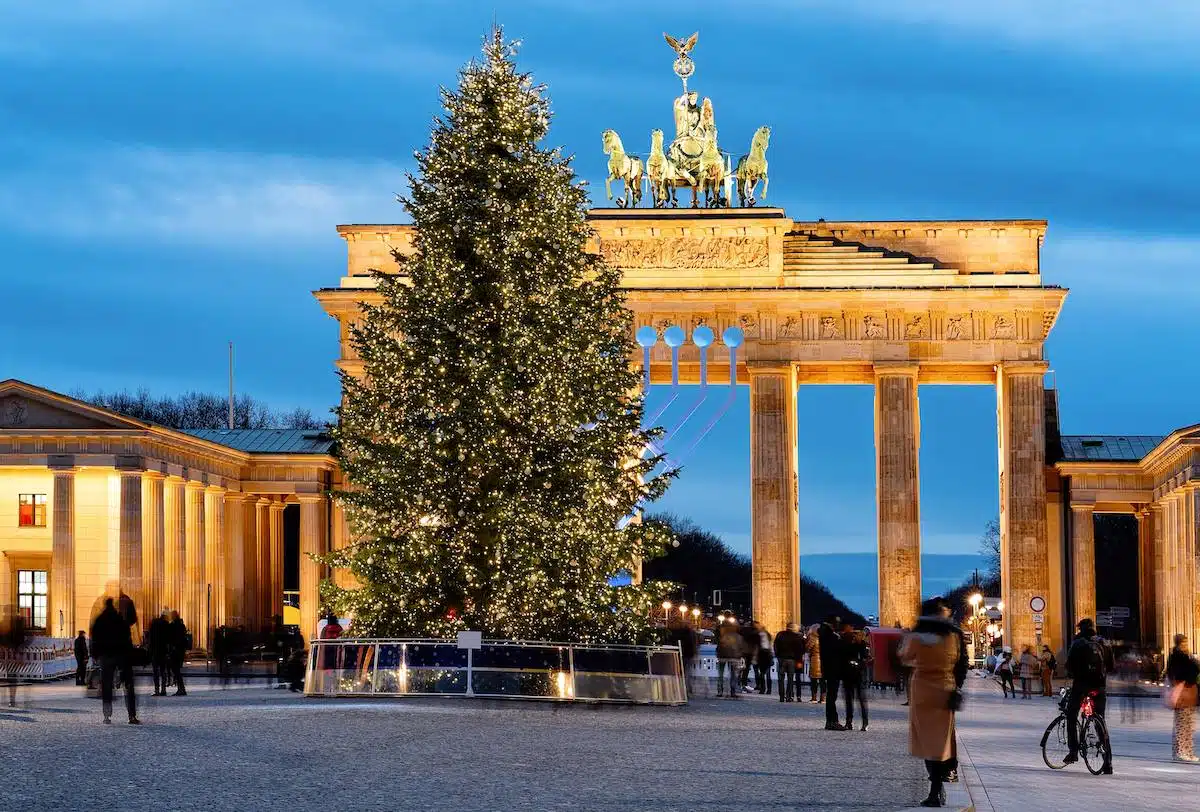 It's not exactly a hidden gem, I know, but the capital city of Germany is home to many contemporary and historical landmarks that make it a European bucket-list destination. The sandstone Brandenburg Gate has served as the symbol of unity and division, but today serves as the former.
Another sight worth visiting is the remaining one mile of the Berlin Wall, which fell in 1989. If you're an art fanatic, you'll love the open-air East Side Gallery, a collection of street art adorning the remaining wall.
Among the historically significant attractions, you'll also find modern structures like the Reichstag Building and the Berliner Fernsehturm — which provides spectacular 360° views after a 40-second launch to the top.
Prague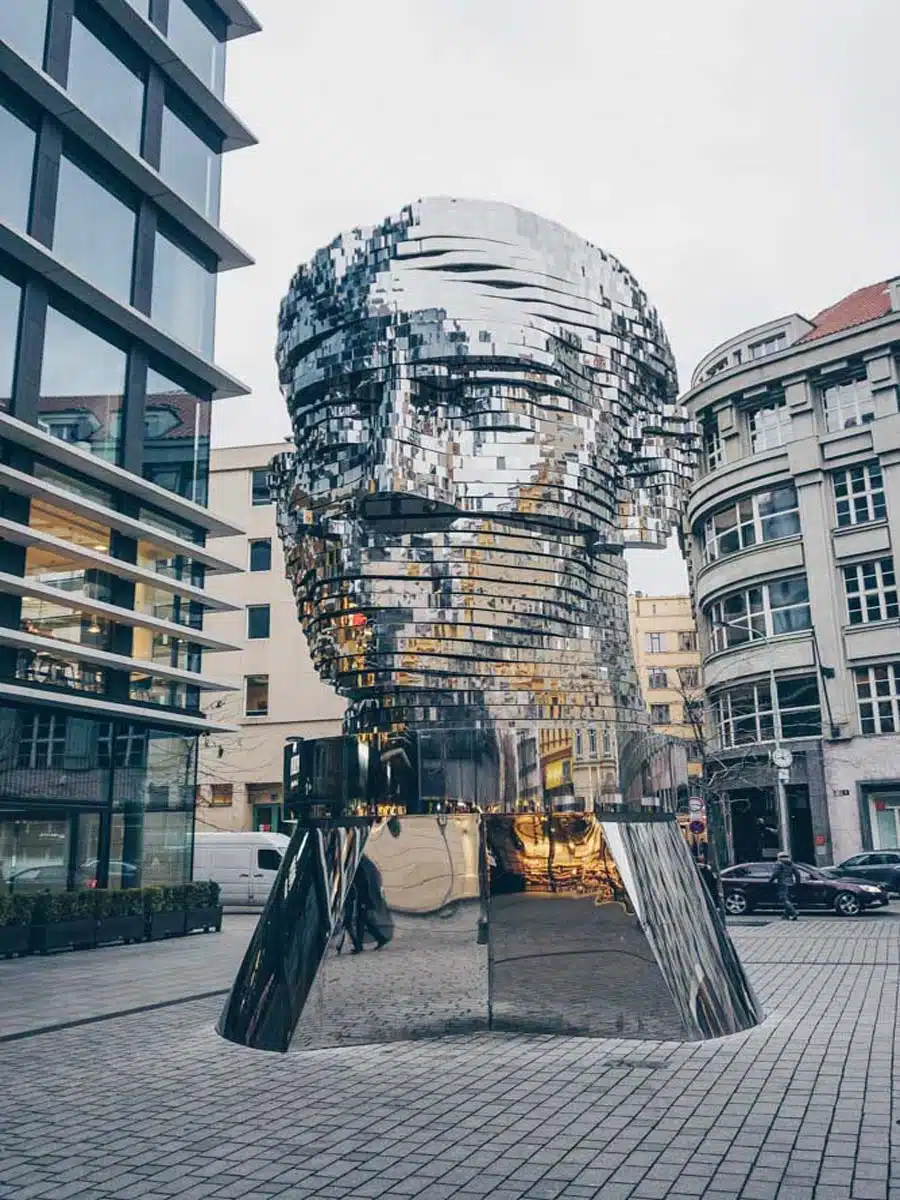 It's no secret that Prague is one of the most beautiful cities in Europe, which is why it's understandably packed with tourists during summer. I visited Prague in winter and found it dreamy under a layer of snow.
Besides its Baroque palaces, Gothic cathedrals, and impressive Prague Castle, this city also offers plenty to do. A somewhat quirky activity to try in this city is to visit a Prague beer spa — sounds strange, I know! You also won't want to miss the mesmerising (and somewhat controversial) art of David Cerny throughout Prague.
Vienna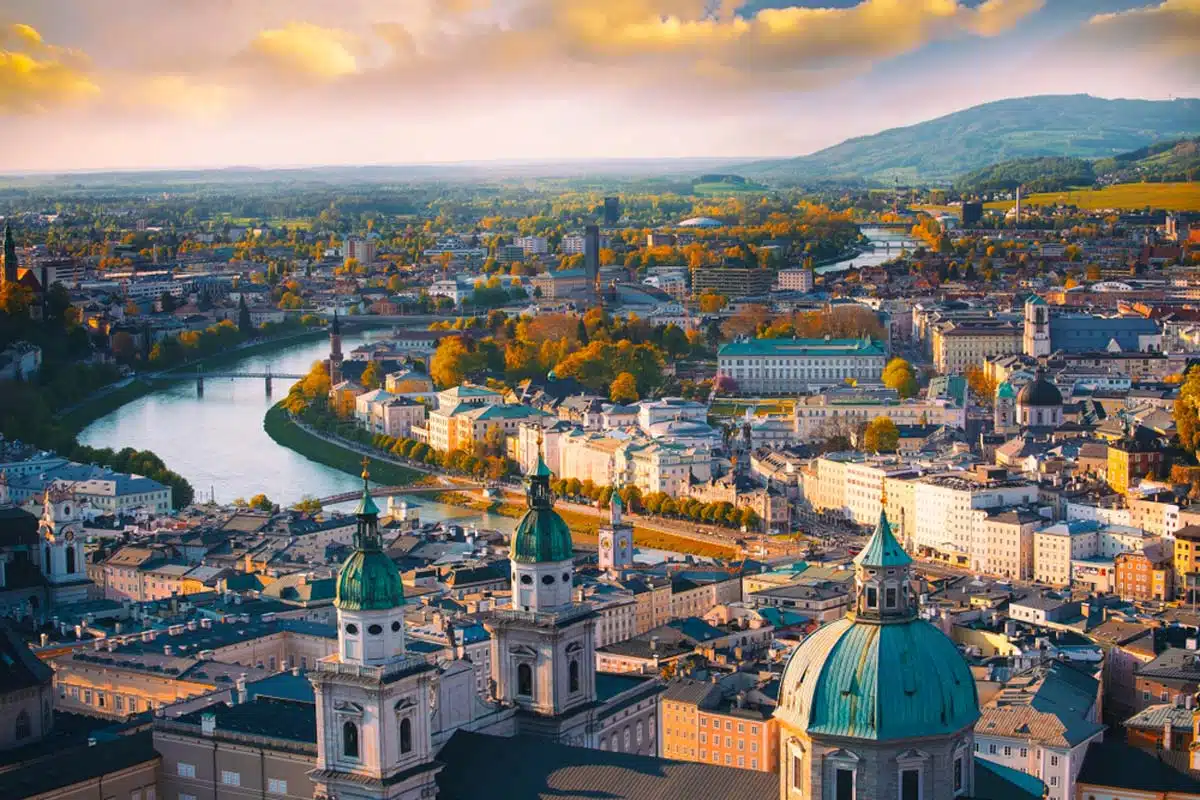 Known as the "City of Music", Vienna has been home to countless musical icons, including Mozart, Franz Schubert, and Beethoven. So, if you're a music fanatic, Vienna is one of the top places to visit in Europe.
This city is also one of the most picturesque in the world, with sights like the Schönbrunn Palace, the Vienna Opera House, and the Hofburg with its intricately-detailed white facade.
For an excellent view of the city, head up the Jubiläumswarte, an old weather station that serves as an excellent free lookout point over western Vienna.
Budapest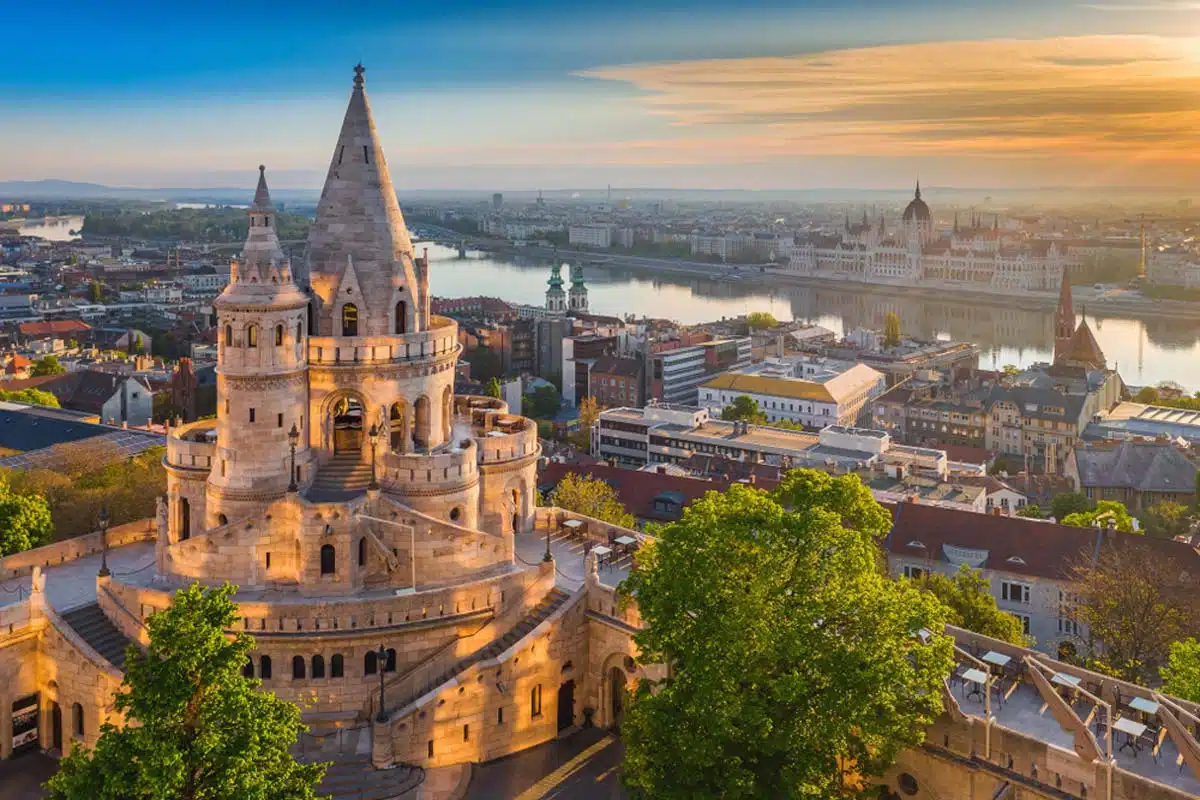 In need of a cosy, romantic getaway? I've got you – Budapest, the capital city of Hungary, looks like something straight out of a fairytale.
On top of that, it's the thermal bath capital of the world. So if you were wondering where to go in Europe to relax, Budapest is the place.
Be sure to visit the 13th-century Buda Castle and vast palace complex to wonder at the architectural beauty and learn about the city's history. Of course, a dip in the Széchenyi Baths is a must-do. Or you can head to the Art Nouveau-style Gellért Thermal Baths, built in 1918.
Budapest is also home to some interesting underground locations, including the Cave Church, the Hospital in the Rock, and a Labyrinth running under the Buda Castle.
Places to Visit in Europe: Map
Read More Europe Travel Guides