Heading to Rome? The city is jam-packed with dazzling sights and things to do. Let me help you plan the most unforgettable 3 days in Rome with this step-by-step itinerary.
Rome is one of those controversial destinations that gets a lot of people riled up. Sure, it's touristy-AF and far more expensive than some of the other cities in Italy. But, have you seen it? It's bloomin' gorgeous.
There's no way to sugarcoat this, but if you dive into Rome without a well-planned itinerary, you stand a chance to miss out on a lot. And oh boy, the city has more than enough to see and experience.
So much, in fact, that tackling your trip like a renegade on a rogue mission isn't a good idea.
However, grabbing a perfectly planned and executed itinerary as your trusted travel companion is a great idea. Adding it to your ultimate travel bucket list is an even better one. And that's where I come in.
Although Rome teems with enough places to visit and things to do, I've put together the perfect plan to get the best out of Rome in 3 days.
If you're looking for the best accommodation to kickstart your trip, I highly recommend this property right by the Colosseum – I stayed here recently and LOVED it.
Handy Tips for Planning Your Rome Itinerary
Group Tours or Independent Travel?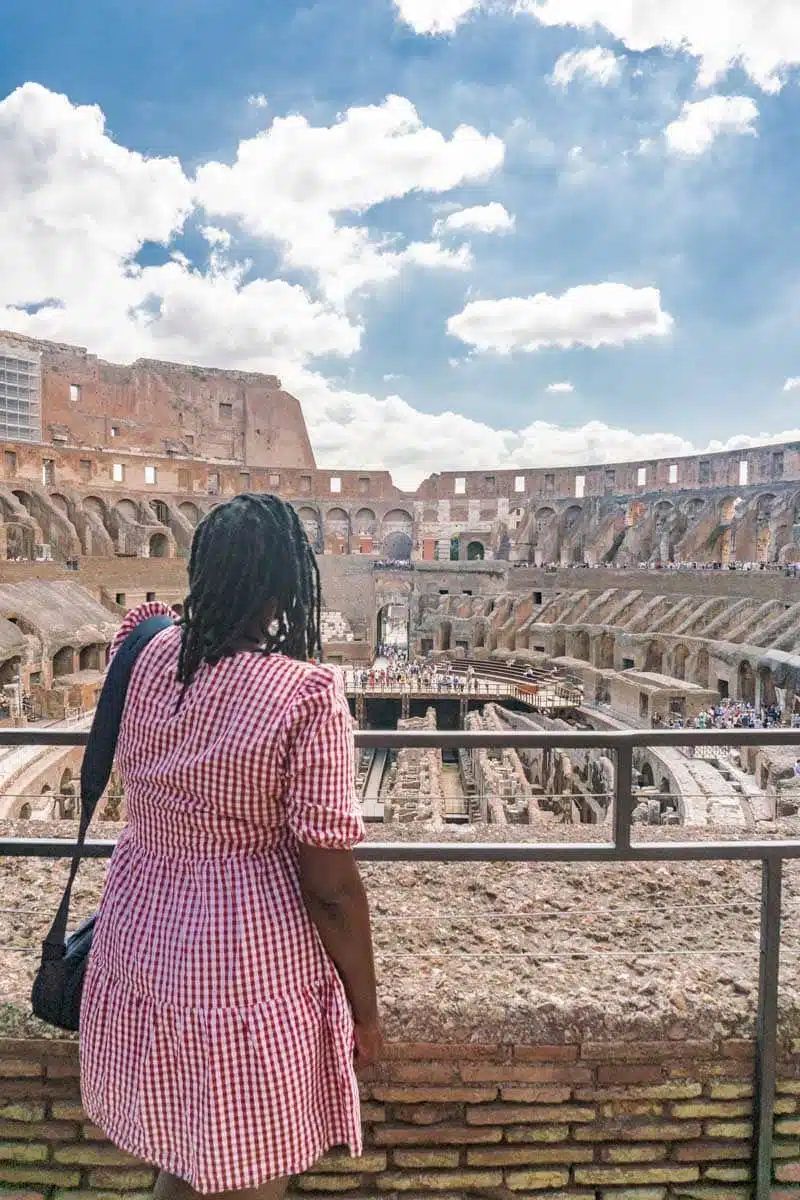 Rome is a wonderful city regardless of whether you opt to travel solo or as part of a group. Both options have their advantages and, at the end of the day, it comes down to personal preference.
To explore Rome on a solo mission means you get to decide what you see and where you go (with the help of this itinerary, of course). You set your own pace, thus eliminating the sometimes rushed feeling of group tours.
And who hasn't ever discovered a hidden gem while travelling alone that turned into a truly intimate and memorable experience? I know I have, and Rome is the perfect place to follow suit.
On the other hand, having the concrete structure of a group tour is alluring. Especially if it's your first time heading to a place like Rome.
There are a crazy number of guided tours of the city, including sightseeing hop-on-hop-off bus tours. I mean, how fun does a guided Vespa tour of Rome sound? Exactly.
What to Pack for Your Rome Itinerary
Beyond deciding to head to the Eternal City, a trip like this will have you making quite a few more important choices. One of which is what travel gear to take along. Here's my essential Rome itinerary packing list:
Where to Stay for Your Rome Itinerary
Monti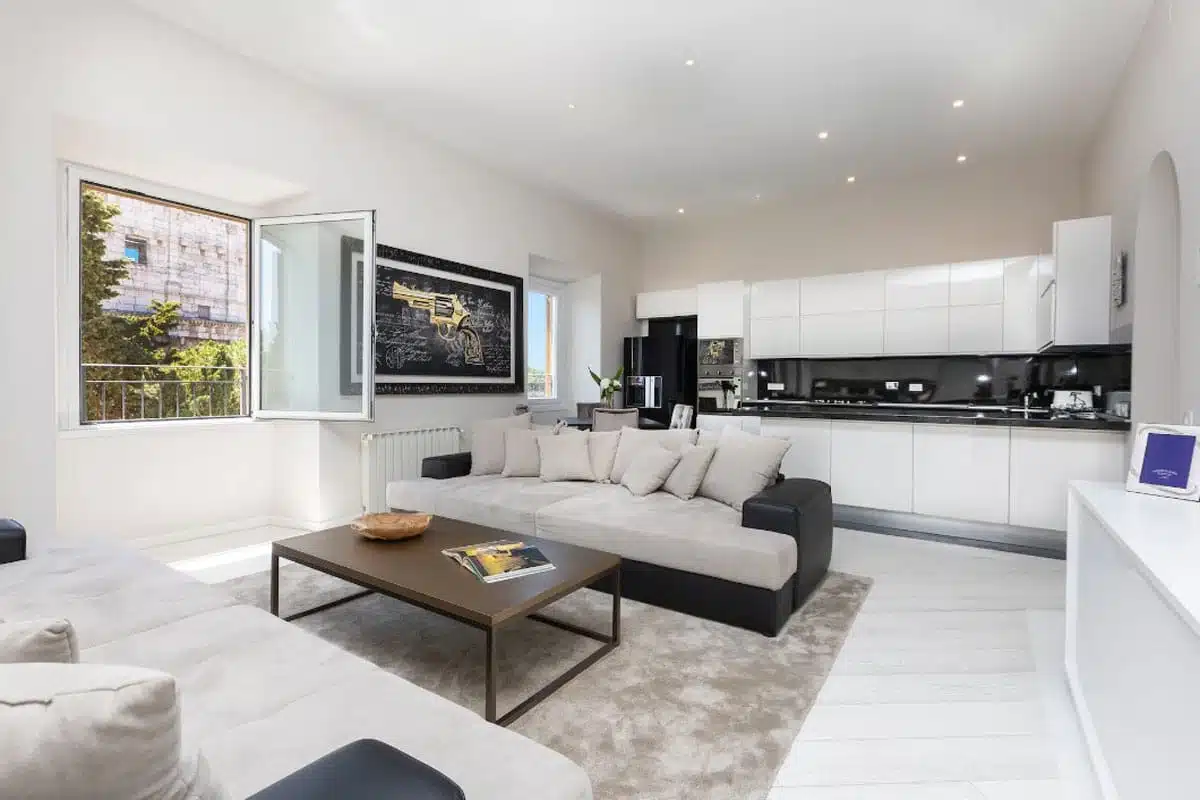 The perfect Roman neighbourhood to call home for a few days, Monti borders many of the city's major attractions. That might lead you to believe that it's a permanent hustle-and-bustle area. Actually, it's quite peaceful.
Within walking distance of icons such as the Colosseum, the Pantheon, and the Trevi Fountain, snatching accommodation here is ideal. Lined by vintage shops and trendy bars, the streets of Monti are a joy. And when it comes to transportation, the area is super well connected.
The Monti Palace Hotel is your go-to for a four-star gorgeous hotel right on the main road of Monti. Each room and suite features stunning panoramic views of the city, and the rooftop bar is magical.
Book the Monti Palace Hotel now
Campo Marzio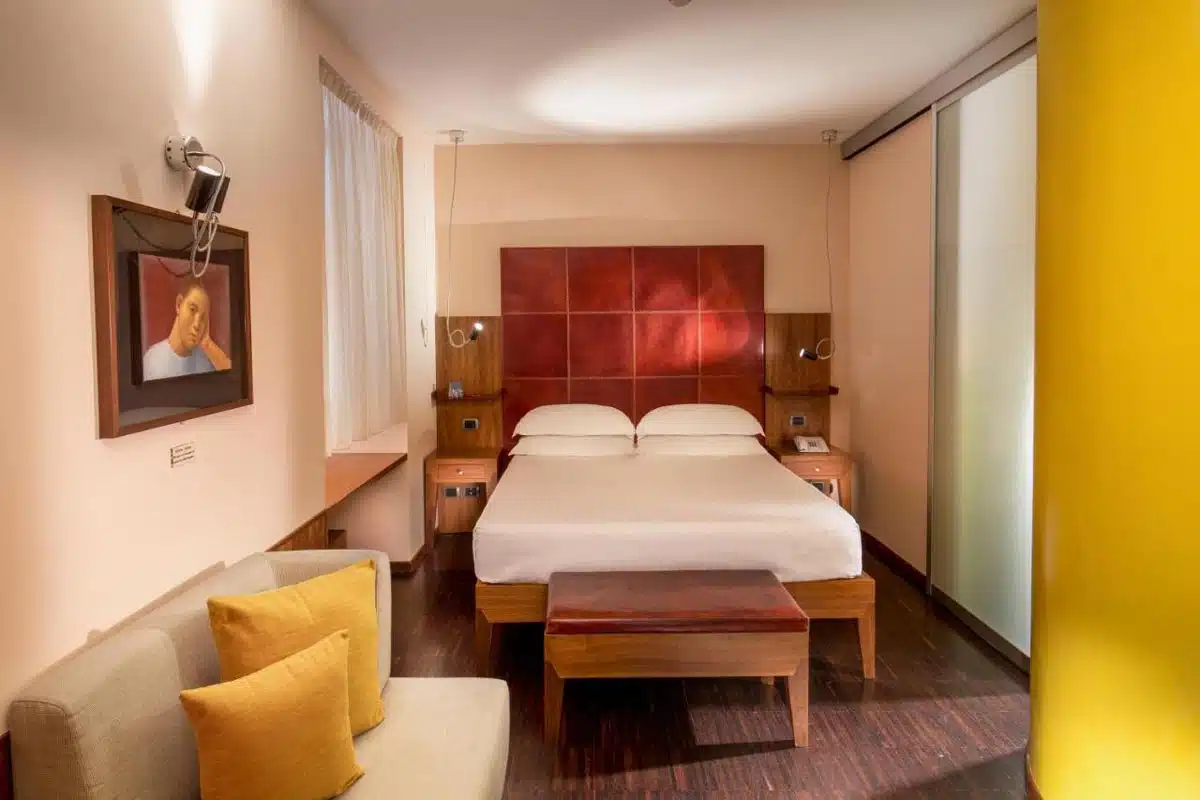 If it's your first time in Rome and you've got the budget for it, choose to stay in the area of Campo Marzio for the best accommodation. Focused around the Spanish Steps, you'll find yourself in the centre of beautiful neoclassical buildings and vibrant shopping districts.
Although prices here are slightly higher than in other areas of Rome, it's worth every euro. You're only a few minutes away from the city's historic heart, and the nightlife here is excellent.
And if you're looking for an upmarket hotel to stay at, the vibrant and artsy Hotel Art by The Spanish Steps is ideal. It's a very affordable option in the area and quite popular amongst travellers wondering where to stay in Rome for 3 days.
Book the Hotel Art By The Spanish Steps now
Prati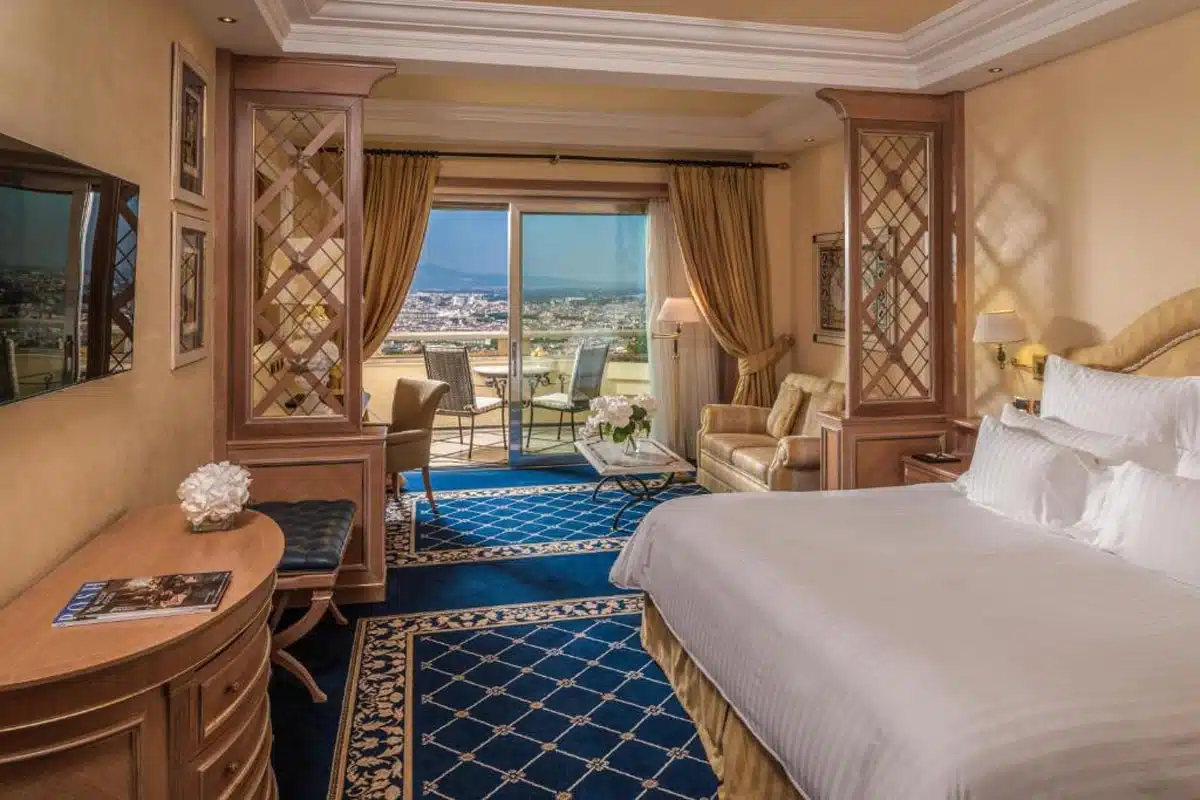 If you want to stay close to Vatican City, the modern neighbourhood of Prati is the best choice. It's not overcrowded either, making it perfect for solo travellers. This is surprising as the Vatican and St. Peter's Basilica are literally at your doorstep.
Beyond that, the area ranks at the top when it comes to cuisine and shopping. Numerous food tours focus on Prati, while many high-end boutique stores call it home.
When it comes to where you'd want to stay here, the Rome Cavalieri Waldorf Astoria is an almost surreal choice as the best place to stay in Rome for 3 days. It's a massive resort-style hotel, a few minutes' drive from the Vatican, and home to La Pergola—the only 3 Michelin star restaurant in Rome.
Book the Rome Cavalieri Waldorf Astoria now
Check Reviews and Compare Prices for Hotels in Rome
Useful Resources for Your 3-Day Rome Itinerary
Getting Around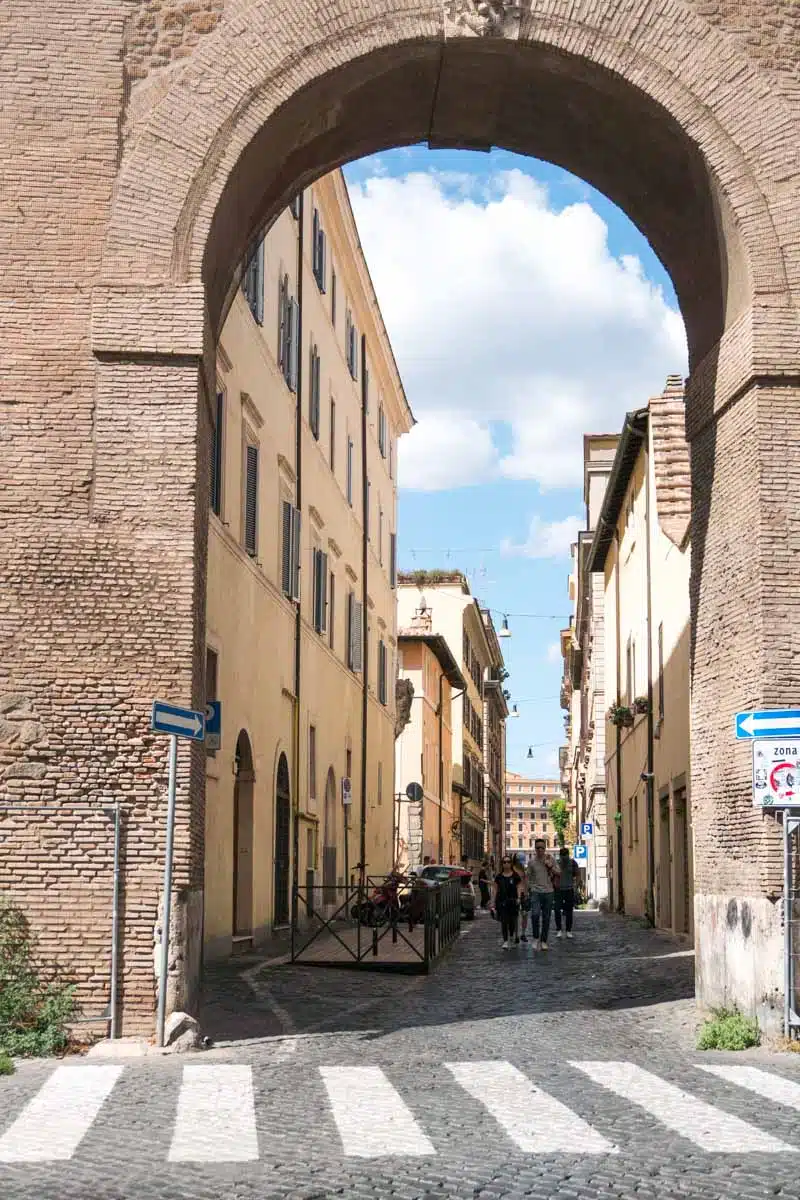 Once in Rome, you'll need to know how to get around without hassle. Well, I've got you covered. This itinerary aims to group significant attractions in such a way that walking is an easy way to navigate the streets.
Another option is renting a bicycle, although the overwhelming crowds at some spots might make this a bit more challenging. Or, opt for renting a Vespa on either a short or long-term basis. This does add quite some Italian flair to your trip.
And then finally, public transport is readily available, and the quality in Rome is excellent. You have your pick of the bunch in this aspect, with the Metro, bus, tram, and urban railway at your doorstep at all times.
3 Days in Rome Itinerary
Rome Itinerary Day 1: Explore The Historic Heart of Rome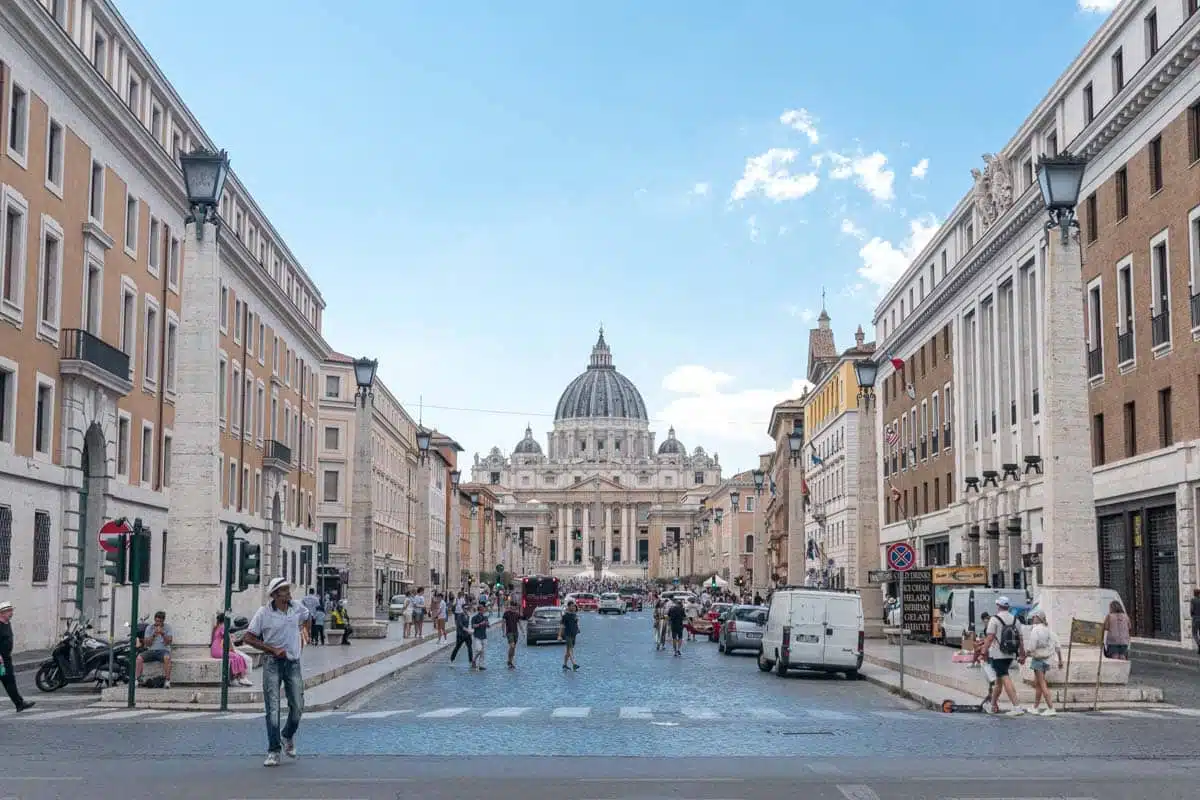 Exploring the Centro Storico, otherwise known as the historic centre of Rome, is what day one is all about.
In the afternoon, you'll head to one of the most famous fountains in the world, then indulge in some retail therapy – after which you'll see one of Rome's true gems and then an unforgettable sunset.
Early Morning Piazza Navona Exploration
The Piazza Navona is hands down the most majestic square in Rome. Every inch of the court drips with history, and you'll see some of the most artistic and social influences of the city's past.
An early morning here is a euphoric experience; while taking in the monumental landmarks, grab a bite to eat. You'll find many trendy cafés with gorgeous terraces perfect for an Italian breakfast.
Be sure to get a few snapshots of the centrepiece, the imposing and stunning Fontana dei Quattro Fiumi, designed by famed sculptor Bernini in 1652.
Try and be here before 8 am; the square is quiet, and you can witness the city come to life.
Explore The Pantheon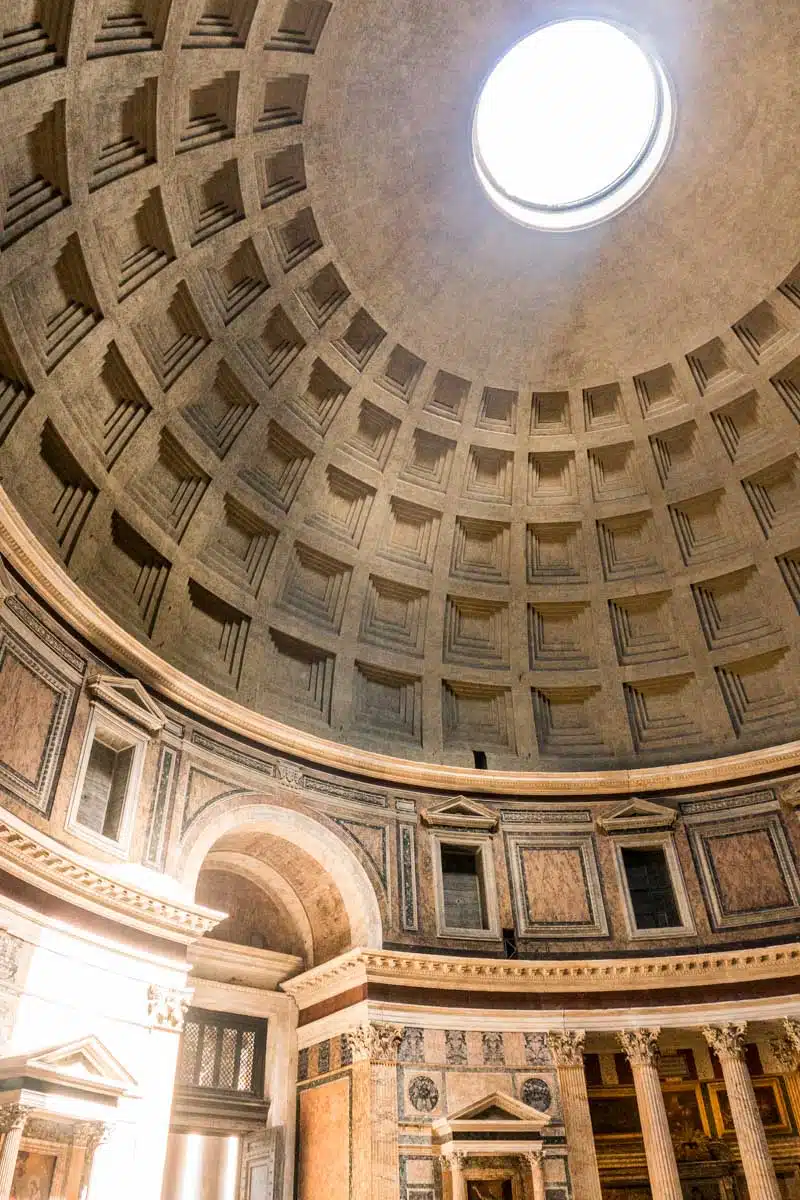 Do you know why I love travelling around Rome? The distances between all the best places to go and things to see are almost non-existent. Just a short five-minute walk from the Piazza Navona is the Pantheon.
This magnificent building is one of Rome's most well-preserved ancient structures and one of the most popular. Originally a place of worship for pagan deities, it became a Christian church in the 7th century.
But, beyond the history, prepare to be spellbound by the architecture itself. The massive dome and oculus in the centre are quite a sight to behold.
Top Tip: There are many guided tours of the Pantheon – even if you don't want to go on a tour, you have to book tickets in advance over the weekends – bear that in mind before you go.
Take a Stroll in the Early Afternoon Sun to the Trevi Fountain & Trajan's Market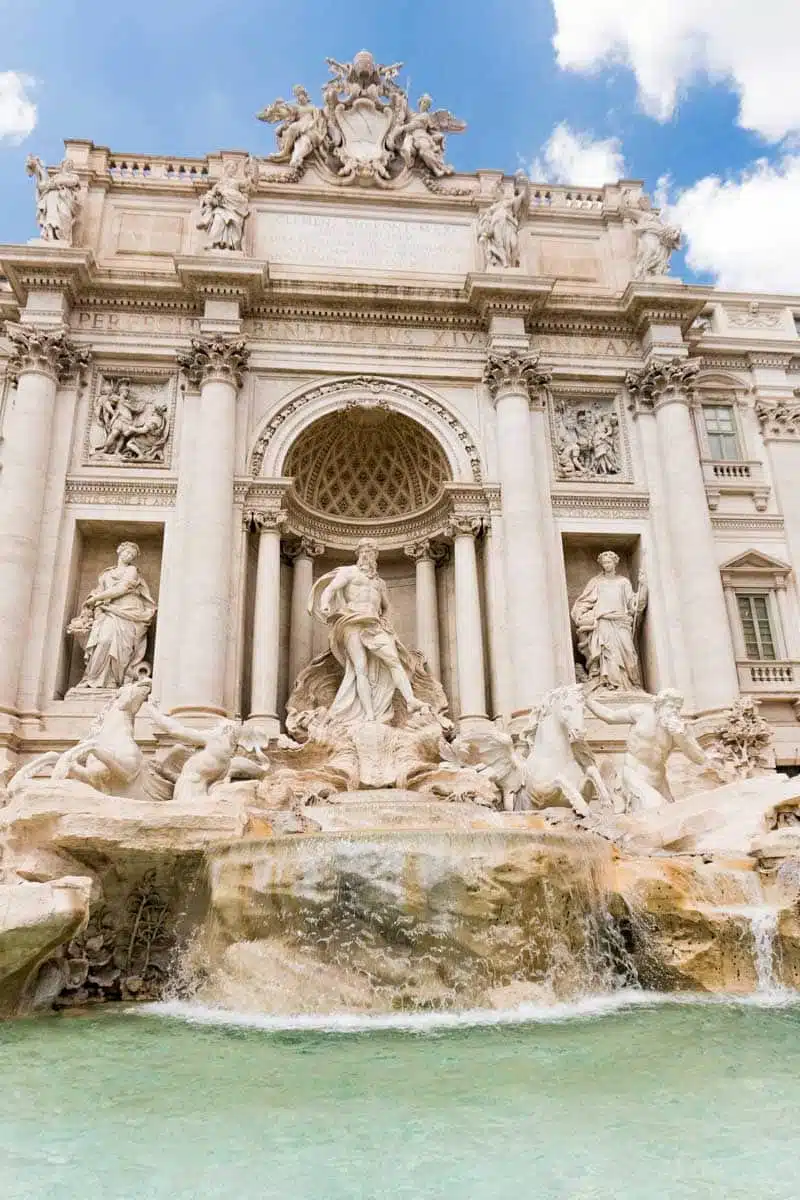 Next is a brisk 10-minute walk to the most famous fountain in the world: the Trevi Fountain. It's the world's largest Baroque fountain – I'll warn you, it's a tourist hotspot so expect crowds.
Built to represent the god Neptune on his chariot, the buildings behind it, also baroque, add to its epic scale. It stands 26 metres tall and 49 metres wide, a pretty impressive sight.
It's a bit of a shame you're not able to toss coins into the fountain anymore. Local legend recommended you toss in two—one to make a wish come true, the second to cosmically guarantee a return trip to the city in the future. Some even say if you toss in a third one, you'll marry the Italian man of your dreams. Guess that won't happen now.
After touring the Trevi Fountain, head down towards the Colosseum (although tempting, you'll only visit it a bit later). On the road, you'll stop and visit what is considered the world's first mall. Trajan's market was built in AD 110 and the ruins you'll see echo the past of the building.
Housed inside now is the Imperial Forums Museum, which is well worth a visit.
Catch Your Breath At the Piazza Di Spagna (Spanish Steps)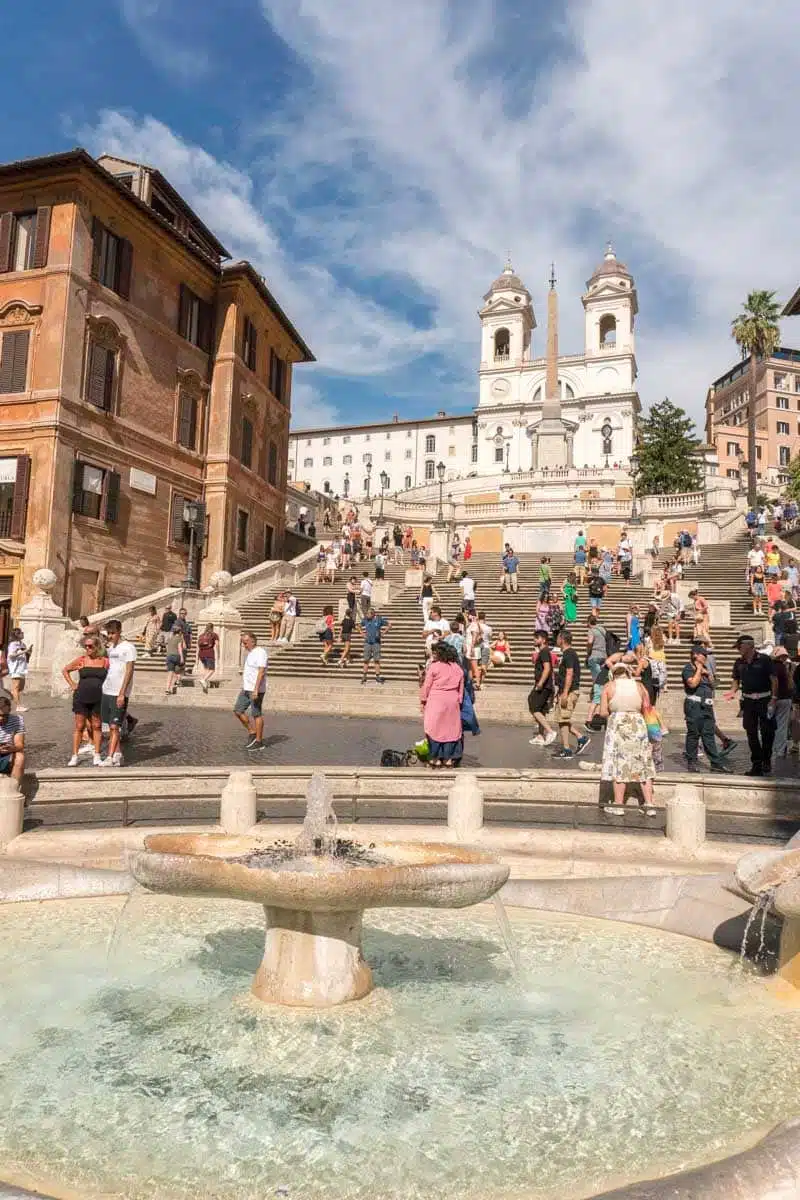 So you're chuntering through the first day of your Rome itinerary – when better to head to the Piazza Di Spagna, better known as the Spanish Steps?
A 10-minute walk north on Via del Corso (which, by the way, is the most renowned shopping street in Rome) will take you right to this landmark.
At the foot of the steps in the square, take a moment or two and admire the Fontana Della Barcaccia. Built in remembrance of a stranded ship, it's absolutely stunning.
Then it's time to ascend the 174 steps to the summit of the Spanish Steps. It's a fair bit of climbing but well worth it. Street artists stand here to sell portraits. From the top, you can also visit the Trinità dei Monti Church. The best way to experience this is as part of a walking tour.
Late Afternoon Adventure to Villa Borghese
As your first day in Rome ends, heading to the picturesque Villa Borghese is simply a must. A tranquil escape from the busy streets, this lush and scenic park is a true gem.
The lake that runs through the park, Laghetto Di Villa Borghese, is perfect to rent a boat and enjoy some serenity on its waters. Also, a guided bike tour is a sublime way to admire the many statues and fountains.
After this, hit up another of the famous areas inside Villa Borghese. The Galleria Borghese is one of Rome's most illustrious and famous museums. You can take in art from Raphael to Botticelli here.
Top Tip: Book a Borghese guided tour that lasts for two hours to capture every moment.
Catch the Sunset at Terrazza Del Pincio
Finally, end your time in Villa Borghese at the Terrazza Del Pincio—an incomparable terrace that provides the best views of Rome at sunset. It's one of the best ways to see Rome, including the stunning Dome of St. Peter's.
Sorry to be gushy, but seeing the illumination of the city from this spot is enough to put a smile on your face. Oh, and did I mention local musicians also provide background music to the glorious sunset from the terrace?
Evening Stroll Through the Historic Heart of Rome (Optional)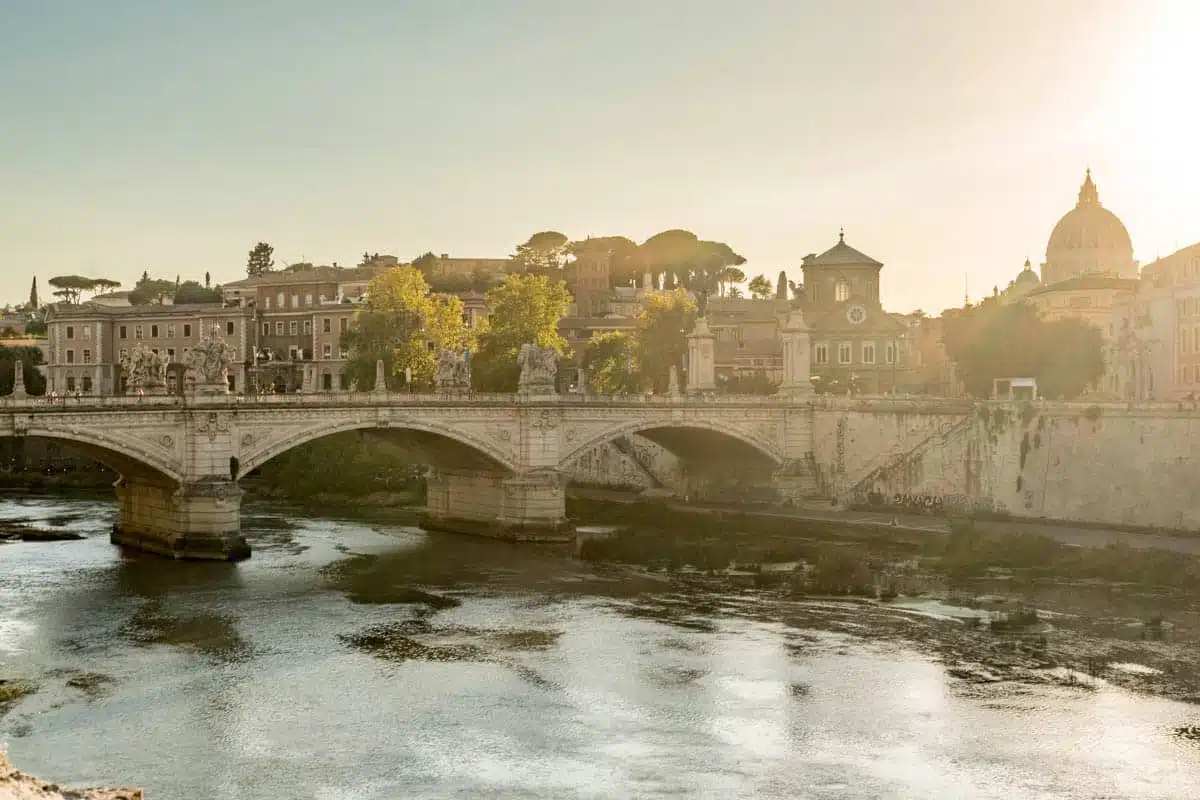 Yes, day one is jam-packed with Roman delights, but do you know what the perfect cherry on this cake is? Seeing everything you spotted during the day at night. So as an optional, I'd recommend a guided segway tour through the historical centre at night.
There are fewer crowds, and viewing everything illuminated by the city's lights adds an almost supernatural element to 3 perfect days in Rome. And if you opted for a Vespa rental, I'd say this is more than just an optional—it's a must.
Rome Itinerary Day 2: Meet Rome's Iconic Monuments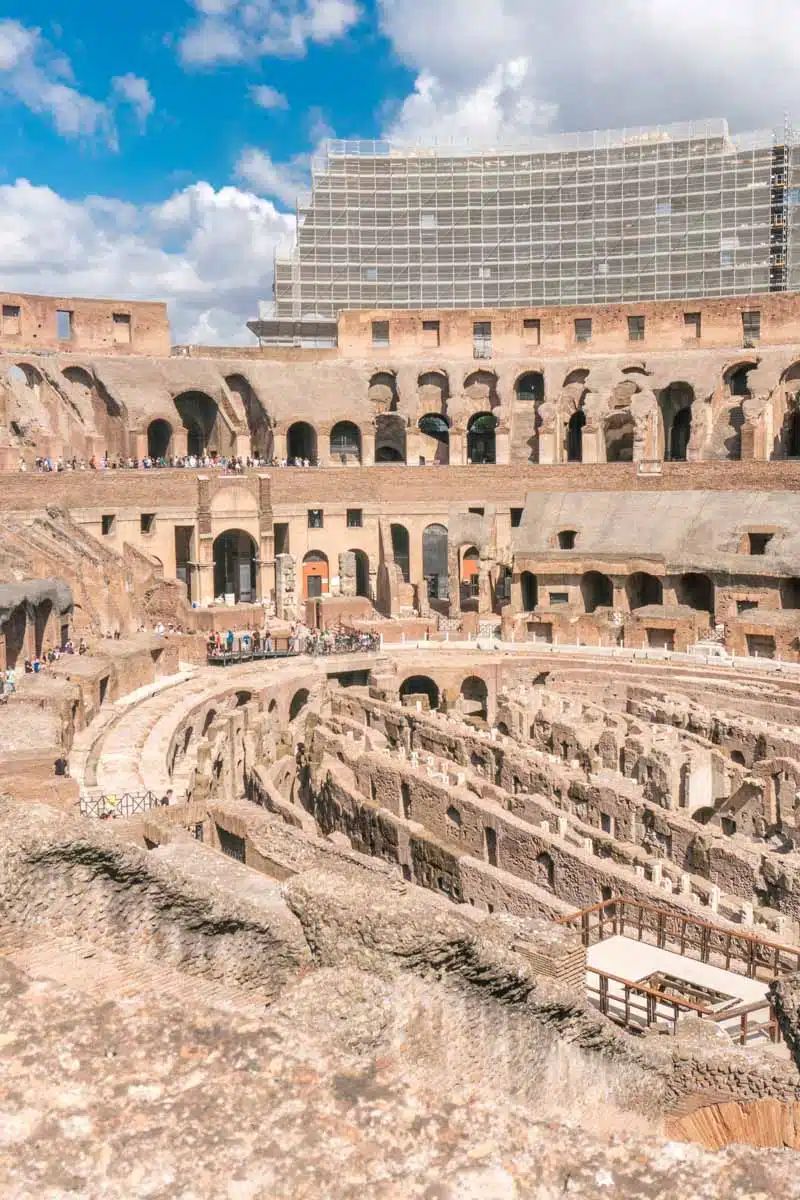 Ready to visit the Colosseum? Well, like most other Rome itineraries, the second day kicks off with this and plenty of other iconic Roman monuments. So you'll get to soak up authentic ancient history, sights, and attractions all in one day.
Not a tall order at all, and considering day two also includes some off-the-beaten-track locations and a bit of a nightlife excursion, what more could you want?
Early Morning at the Colosseum, The Forum & Palatine Hill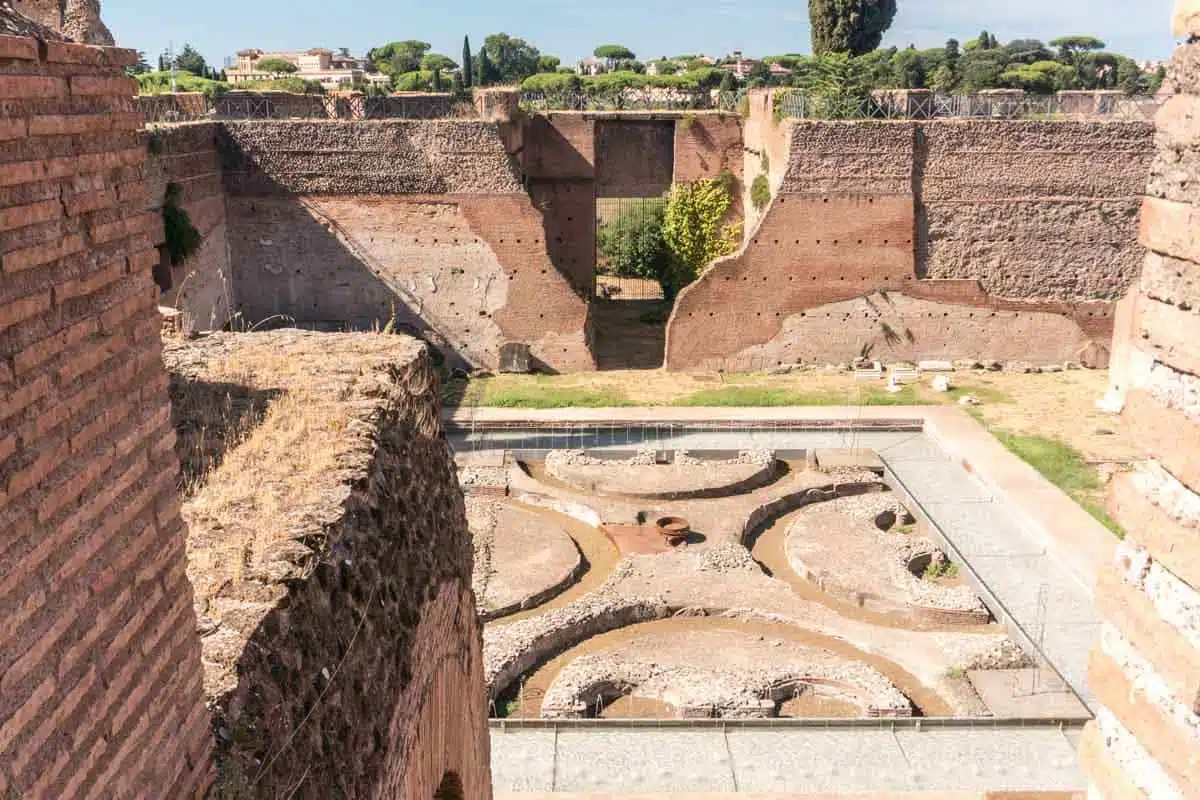 Starting your second day as early as possible is a good idea. And booking a guided tour of the three giants of Roman history might just be an even better idea. With a 2,000-year history, the Colosseum, The Forum, and Palatine Hill need no introduction.
Today all we get to witness are the ruins of these once great buildings, but it's an experience like no other. Remember the SD card I suggested you bring along? This is why. Your camera will work overtime during this part of your trip.
As these three attractions are 5 minutes apart, and the vast majority of guided tours will include all three. These tours take you through the Colosseum arena, The Forum and then Palatine Hill.
In comparison, other tour options include a venture into the underground of the Colosseum as well. A local guide is also super insightful as their knowledge improves the experience.
Visit Piazza del Campidoglio
Just when you thought Rome would run out of epic monuments, you end up here.
Designed by Michelangelo, the Piazza del Campidoglio is a 15-minute walk from The Forum.
There are three palaces surrounding the piazza: Palazzo dei Sentori, Palazzo dei Conservatori, and the Palazzo Nuovo. They are known as the Capitoline Museums and are astoundingly beautiful to visit.
Guided tours of the three museums are the best way to see all the artistic masterpieces contained within. I'd also recommend a skip-the-line ticket just to make things more convenient.
Get Epic Views From the Piazza Venezia
A quick 5-minute walk brings you to the Piazza Venezia—the site of the imposing Victor Emmanuel II monument. Made entirely from white marble, it's a stunning ancient Roman structure and a highlight of many tours.
You can also visit Trajan's Column here, where the emperor had engravings made in honour of his military exploits. I'm not going out on a limb by saying he was somewhat of a show-off.
He did an excellent job of doing so, though, as the Piazza Venezia is also the most central square in the entire city. Apparently, all roads lead here, to be specific.
Discover the Catacombs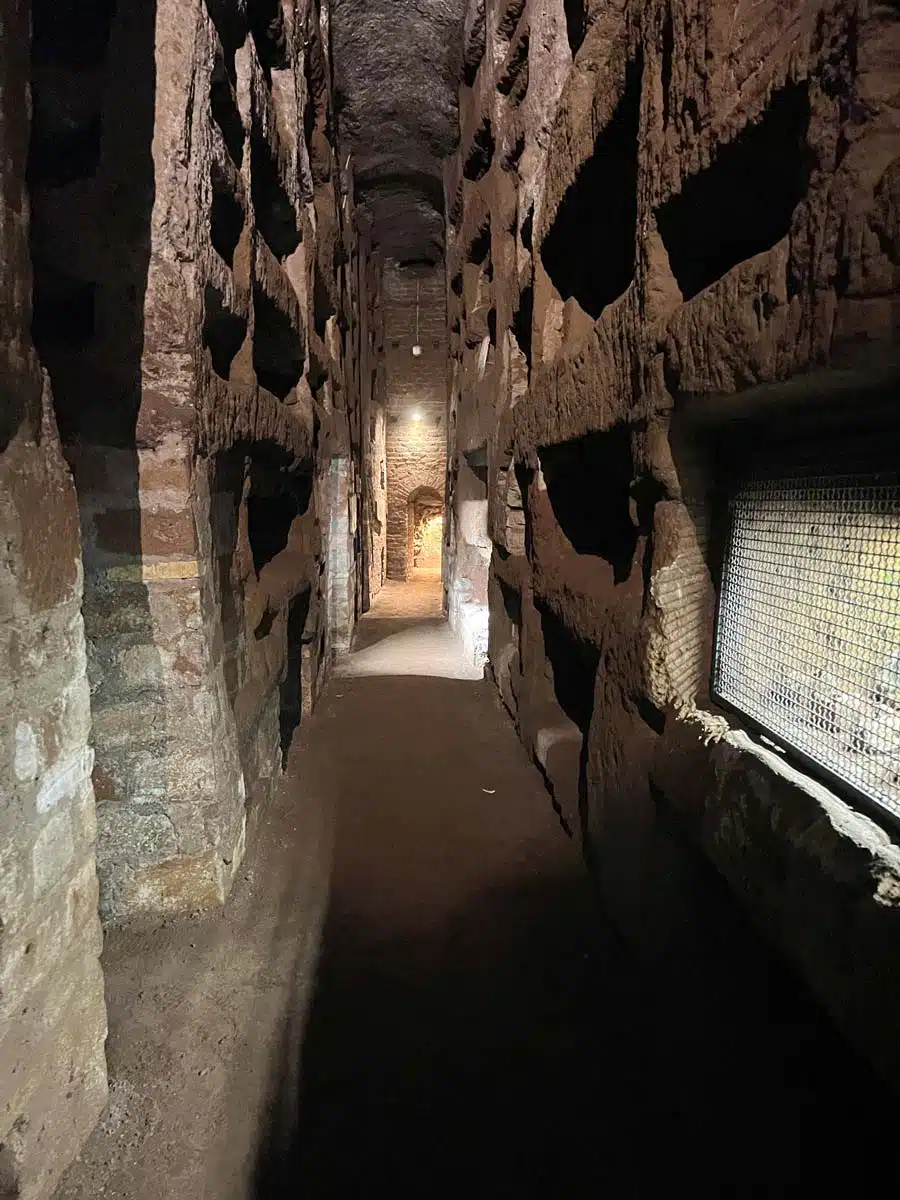 Seeing as you're in the most well-connected part of Rome, heading to the Catacombs of St. Callixtus is up next. Okay, so why visit some old tombs? Well, these aren't just any ancient tombs. Spanning 36 hectares and 12 galleries, they are quite something.
In Catholic history, few places come close to the Catacombs of St. Callixtus. Tours of the catacombs will take you through several areas where numerous martyrs and popes found their final resting places.
Delight down the Appian Way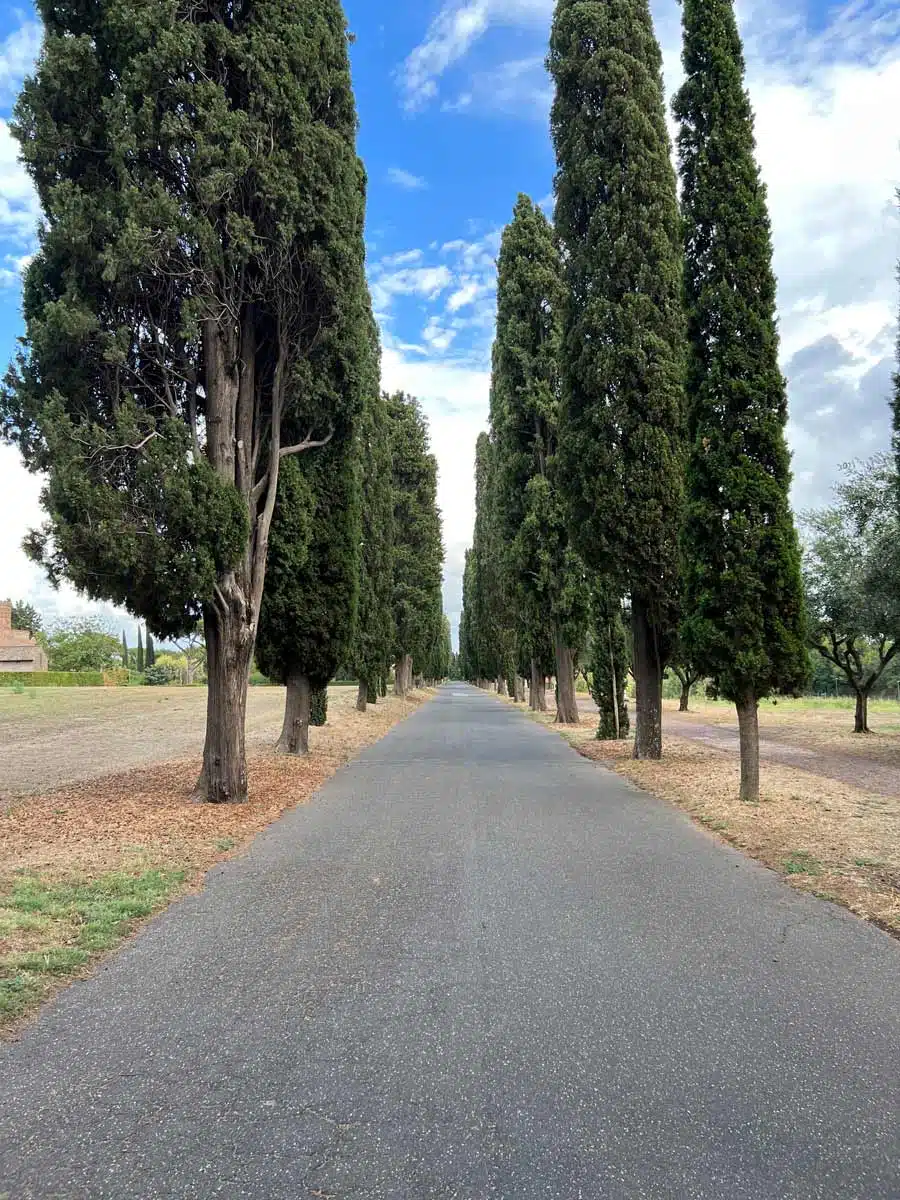 Now for a mini adventure, it's time to book an electric bike tour of the most strategically influential roads in Roman history. The Appian Way is the perfect road to let your hair down and take in one of the best things to do in Rome in 3 days.
A drive down the Appian Way delivers stunning photo-ops and even more. A lot of history happened on this road, so having a local guide you down is a match made in heaven.
Midday Journey to the Terme Di Caracalla (Baths of Caracalla)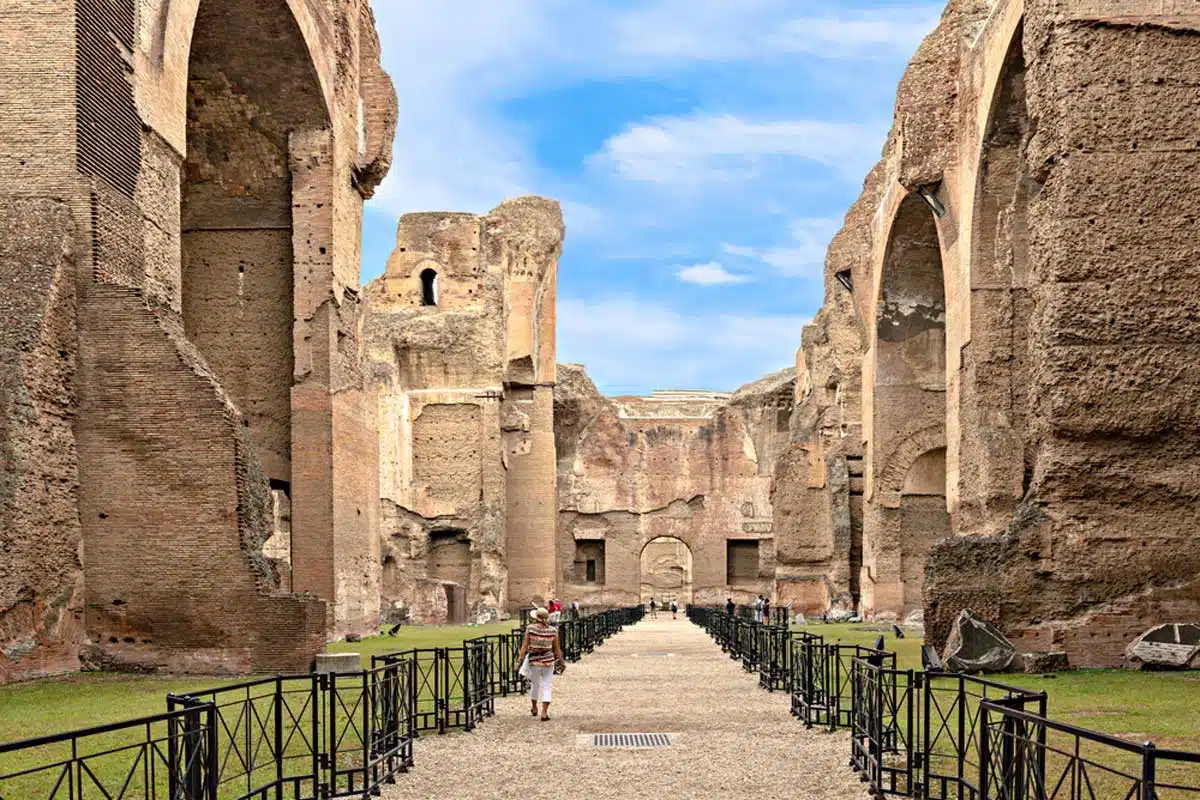 Next is a visit to the ancient Roman social hotspot: the Terme Di Caracalla, or Baths of Caracalla. It used to be one of the most innovative and complex of the public baths in Rome. But, you won't just be seeing the remnants of public baths here.
On tours to the Baths of Caracalla, you'll have ample time to view the ruins of the ancient exercise grounds, libraries, and temples that stood here. And if you're so inclined, the baths also host world-renowned epic opera concerts.
Snapshot at the Bocca Della Verità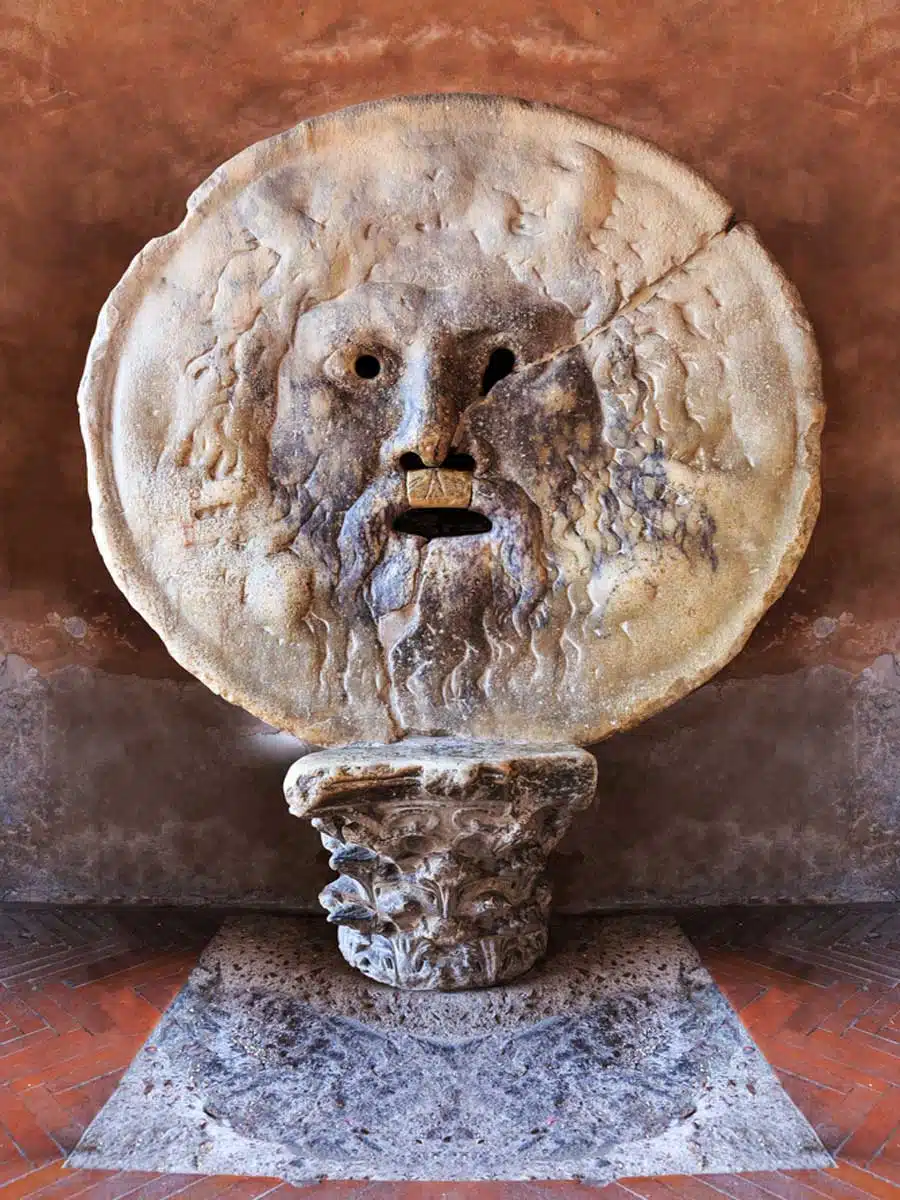 Now for an odd one. Locally known as the Mouth of Truth, this massive marble mask is about 20 minutes from the Baths of Caracalla. Many come to take a picture with the famous sculpture, but it somehow retains its hidden gem qualities.
Legend has it that it will bite off the hand of anyone who has told lies. And while no one has reported any hand-biting, best not to tempt fate. I recommend just settling for a selfie or two.
Afternoon Visit to Giardino Degli Aranci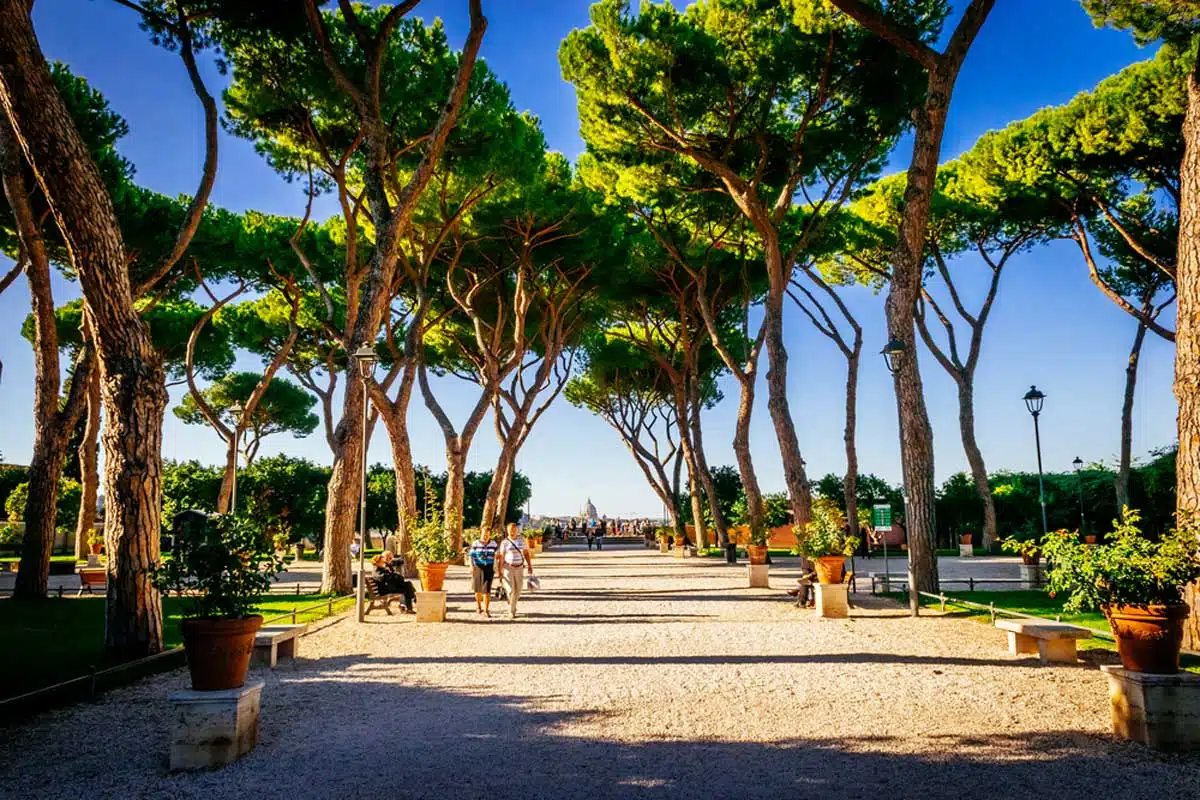 Again we start to wind down day two of this three-day itinerary with a trip to one of Rome's epic gardens. Also called Orange Garden, if you're looking for some rave-worthy pictures of the city, this is the place to be.
This park is synonymous with serenity and romance, with stunning views of St. Peter's Basilica in the distance. You'll likely spot couples in love on its green lawns. If you're in Rome during the fall or winter, the sunset from the lookout point in the garden is pretty magical
Sunset at Gianicolo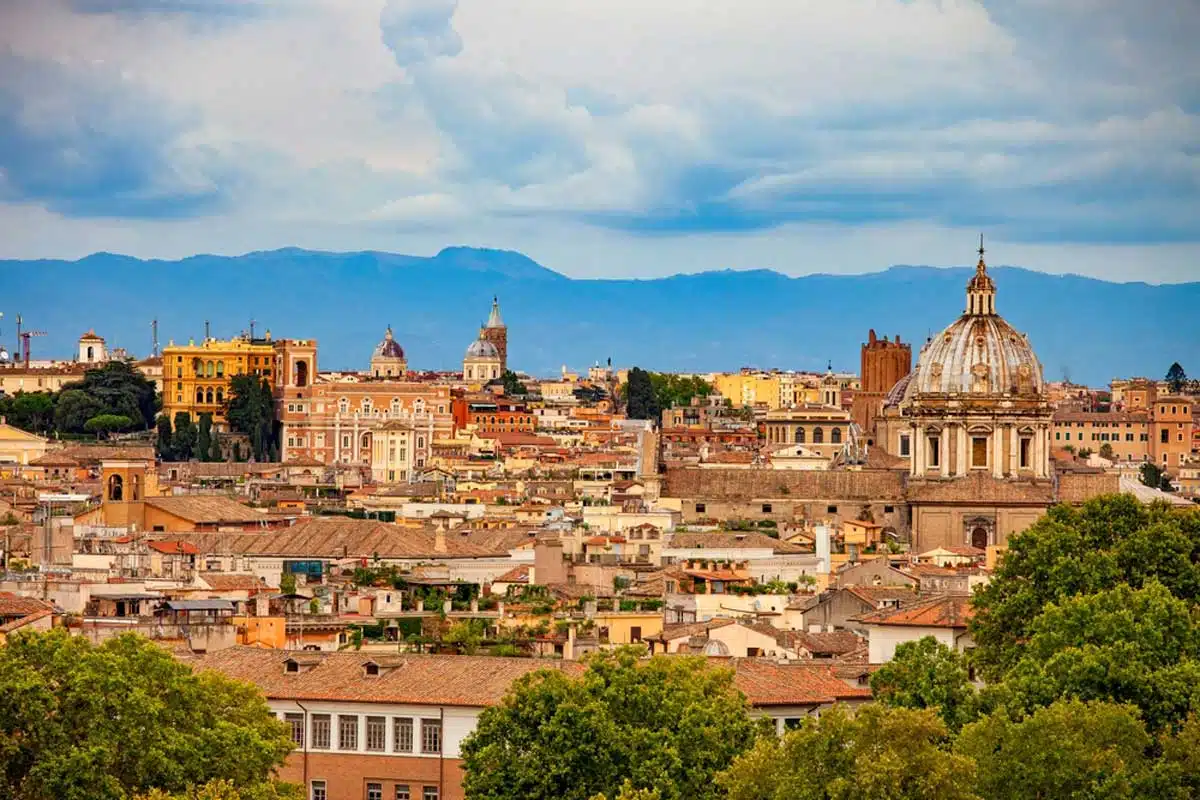 One of the most well-hidden gems of Rome is the hilltop of Gianicolo. While sunsets in the city are pretty epic regardless of where you see them, Gianicolo is just a standout. Especially for a summer sunset.
With a 360° view of the city, this is a local haunt for couples, but even if you're by yourself, stopping here for a minute (or ten) to take in the glorious transition of the day is a stellar option.
Grab Some Drinks in Isola Tiberina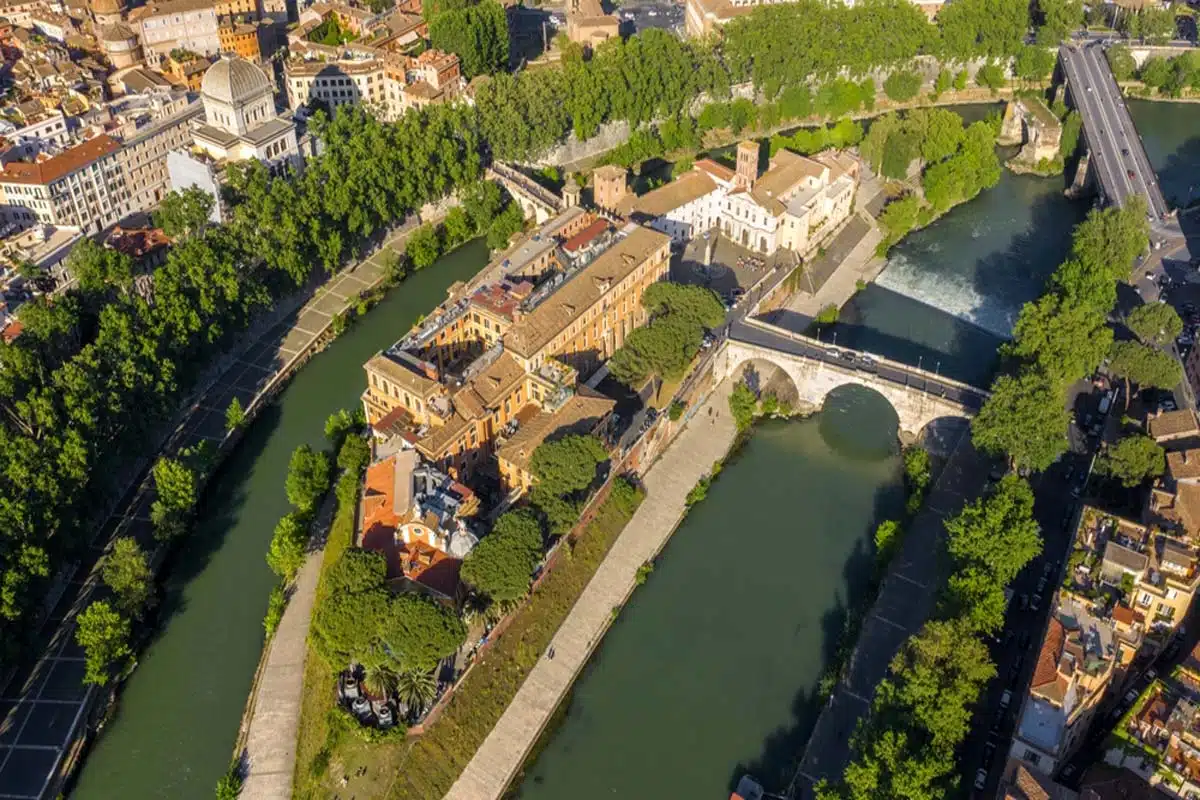 How about ending the day with a night out on the town? A charming island in the middle of the Tiber River, Isola Tiberina is quintessential Italian nightlife at its best. It's also the highlight of many nightly street food tours.
Grabbing a drink or two at any of the numerous bars or restaurants on the island is a must. Some are even just seasonal pop-up bars, but the party vibe reigns supreme year-round.
Rome Itinerary Day 3: Discover Vatican City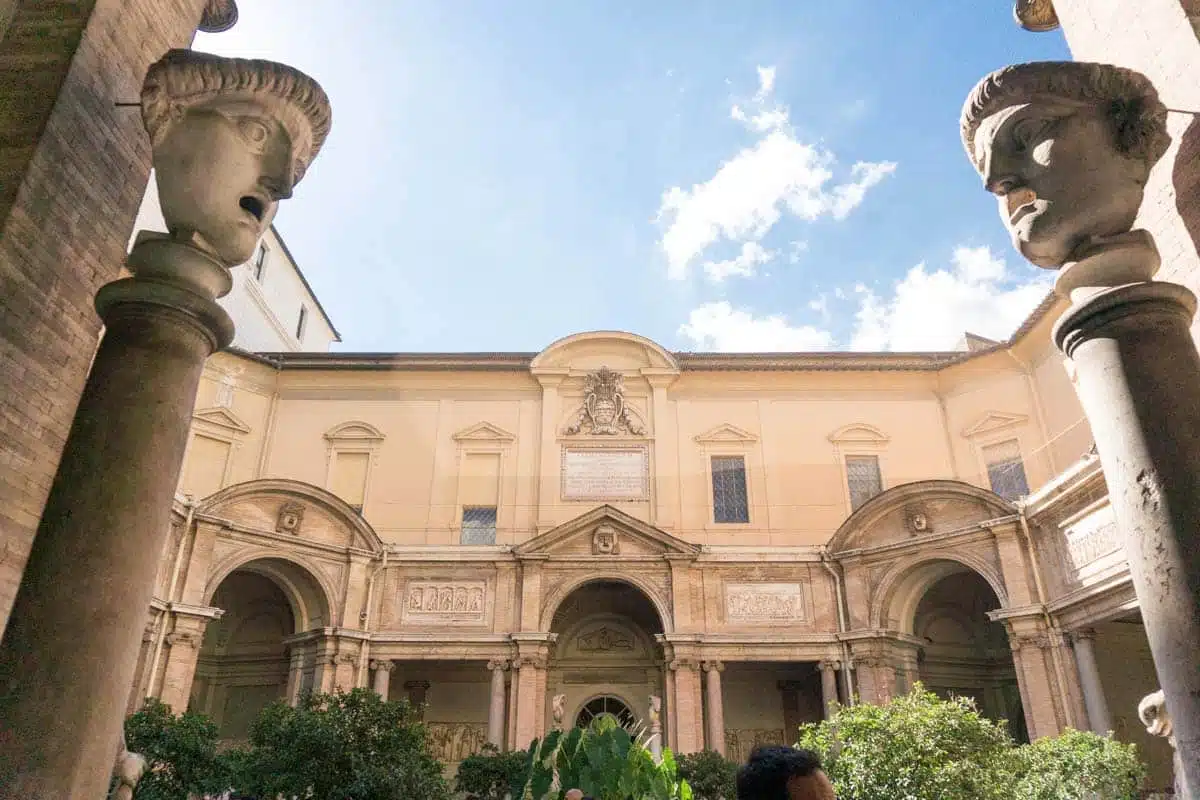 Finally, day 3 in Rome delivers on the promise of a Vatican exploration. Now you may know this already, but Vatican City is a sovereign country within the city of Rome.
The number of exclusive attractions in this small section of the city could quickly fill up countries far bigger. Let's explore.
Indulge in the Vatican Museums & The Sistine Chapel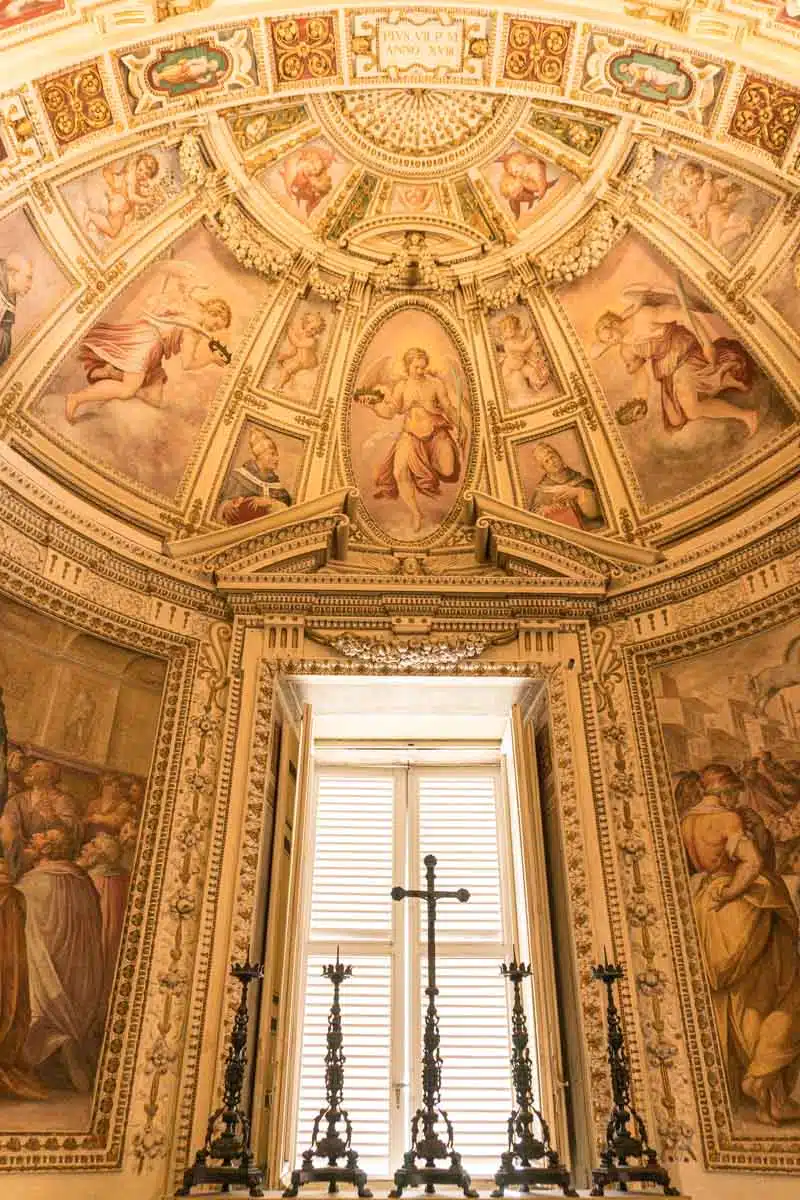 Today starts with an adventure through the Vatican Museums. The waiting lines get long reasonably quickly, so I advise getting here as early as possible. Or, opt for a pre-booked guided tour.
Within the Vatican Museums, there's loads to see and take in. Quite a lot, such as the Map Room (Gallery of Maps), the Raphael Rooms, and the Gallery of Chandeliers.
But, of course, the main attraction inside the official residence of the Pope is the Sistine Chapel. Painted by Michelangelo over four years, the visuals are fantastic. I mean, even the architecture throughout is mind blowing—especially parts like the double helix spiral stairwell.
I also recommend booking a skip-the-line ticket to fast-track your entry into the Vatican. Oh, and remember to dress appropriately. For more info on that, visit the official website of the Vatican.
Explore St Peter's Basilica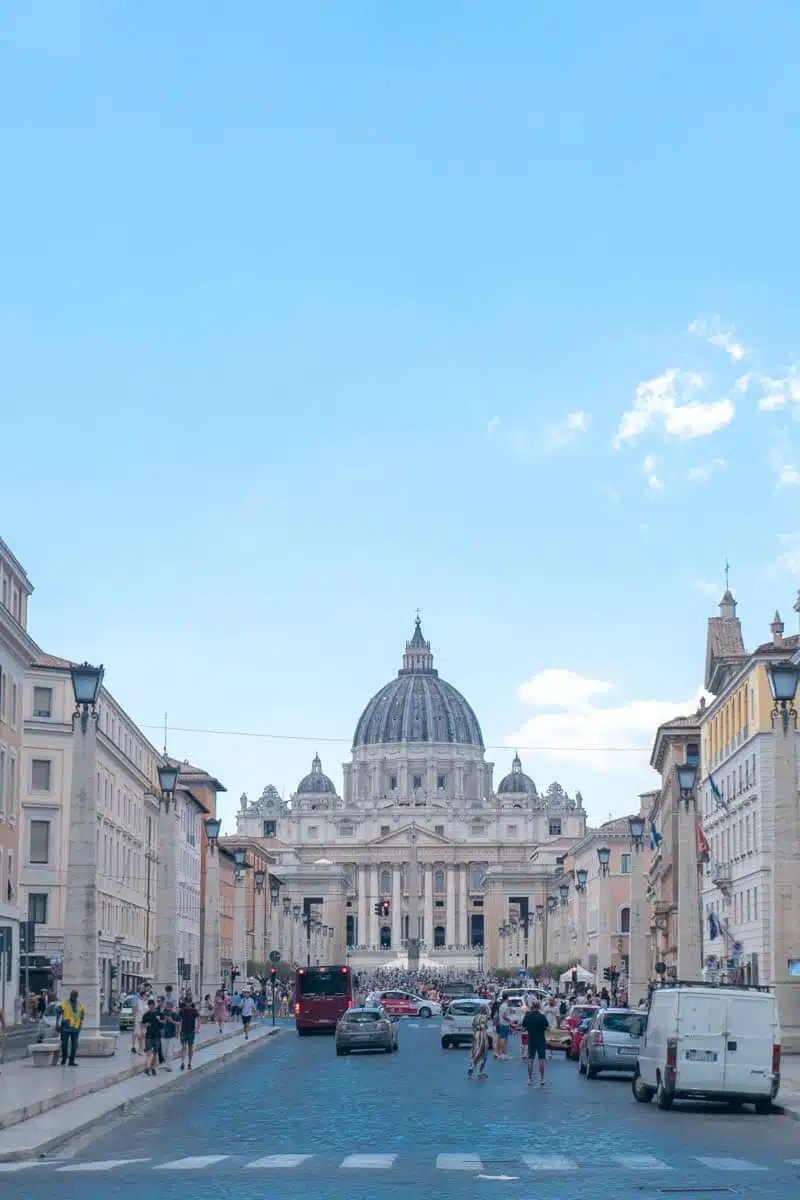 Next up is a true monument of Rome: St. Peter's Basilica. Words elude me, and finding the perfect way to describe the largest church on Earth is difficult. Taking over 120 years to build, it is the holiest site of the Catholic church.
Inside is the tallest dome in the world, and yes, you can climb to the top (551 steps). Beyond that, the inside is pure magic. And the famous Pietà sculpture by Michelangelo is the jaw-dropping and attention-grabbing masterpiece at the heart of the Basilica.
If you want to and have time, you can even attend Holy Mass at different times every day. Check the schedule here.
Small group tours are best for exploring the Basilica or opt for a Vatican city guided tour like this to get quick access after you visit the Vatican.
Discover the Castel Sant'Angelo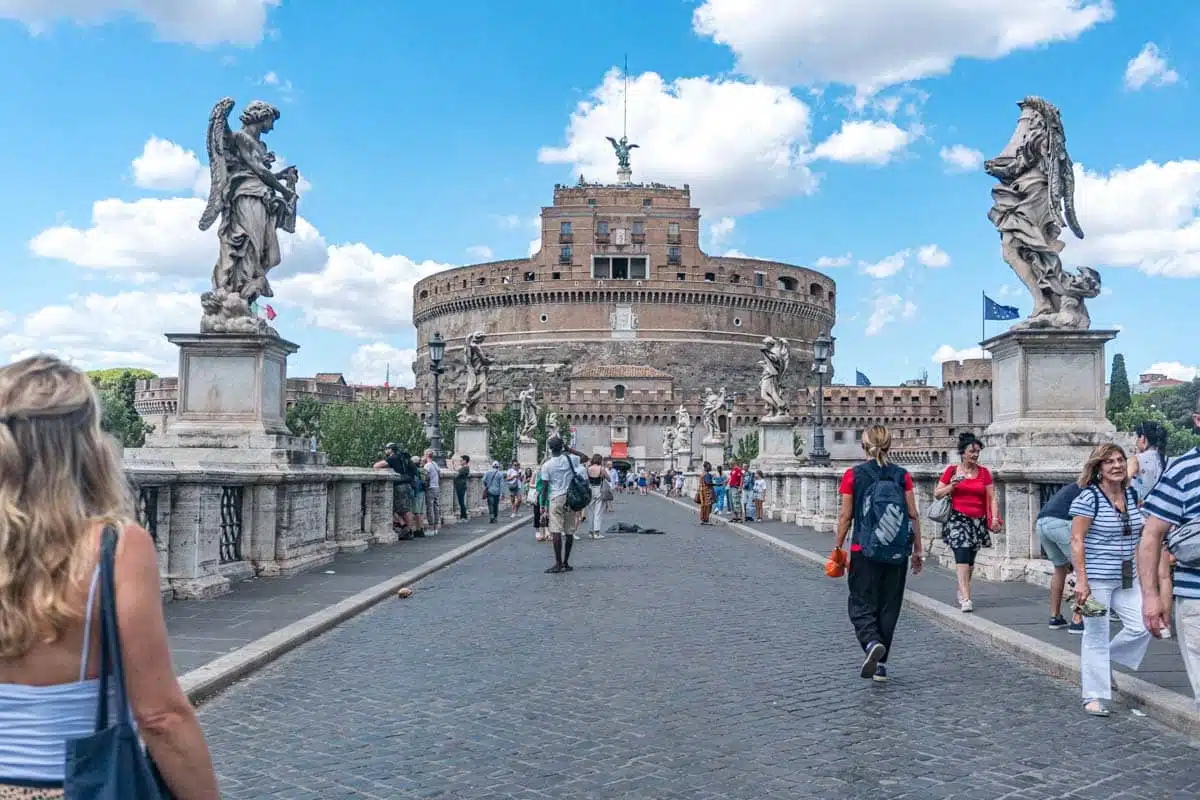 From St. Peter's, you'll head to the Castel Sant'Angelo. A short 10-minute walk brings you to a military fortress used throughout history to protect the Pope during conflicts. This stunning attraction dates all the way back to AD 139, so there's enough history here to satisfy even the hungriest history buff.
Choose a guided tour to get the most out of the fortress, and indulge in a stroll down the Ponte Sant'Angelo. You can't miss the massive bridge leading to the Castle.
Explore Trastevere & Basilica Di Santa Maria
If Rome had an entire neighbourhood lined with the best restaurants in the city… wait, what am I saying? It does.
After exploring Castel Sant Angelo, make your way to Trastevere. It's the physical embodiment of mediaeval Roman influences mixed with the finest dining in Italy.
I highly recommend a food tour of this much-loved neighbourhood, but if you go it solo, be sure to visit icons such as Nannarella and Grazia & Graziella.
Also, indulge in some tantalising aperitivos before dinner – these are traditional Italian pre-meal drinks. And be sure to explore the alleyways of Trastevere to discover the Basilica di Santa Maria. It dates back to the 3rd century and features stunning mosaics and frescoes. Oh, it also has literal gold ceilings.
Lose Yourself in the Campo De' Fiori Market (Evening Food Tour)
To finish this epic 3-day Rome itinerary, a visit to Campo De' Fiori is next. If you're here before sunset, you'll get to see the many farmer's markets that run here daily. But, at night, it turns into the epicentre of Roman nightlife.
Bar-hopping is a staple here for any city visit; believe me, there are plenty of watering holes to choose from.
And what better way to cap off your final day in Rome than an evening food tour? Especially here, these include the best of the best, and you'll even learn insider's cooking tips from the best chefs worldwide.
A delicious ending to an even more delectable trip to the Eternal City. Now all that's left is to plan your next visit.
Rome Itinerary: If You Have More Time
Dine at Mercato Centrale
You're not short of foodie options in Rome, but Mercato Centrale might just blow your mind. This market is tucked away inside the Termini train station, but don't let that put you off.
The prices are decent and the quality is incredible – you could spend an entire evening eating your way around the market. Go for the pizza (it might be the best I've ever had) and peruse the Arancini stall next door.
I'll warn you, this area feels pretty sketchy at night – I would hop on the metro system and avoid walking around too far outside if possible.
Day Trip to Pompeii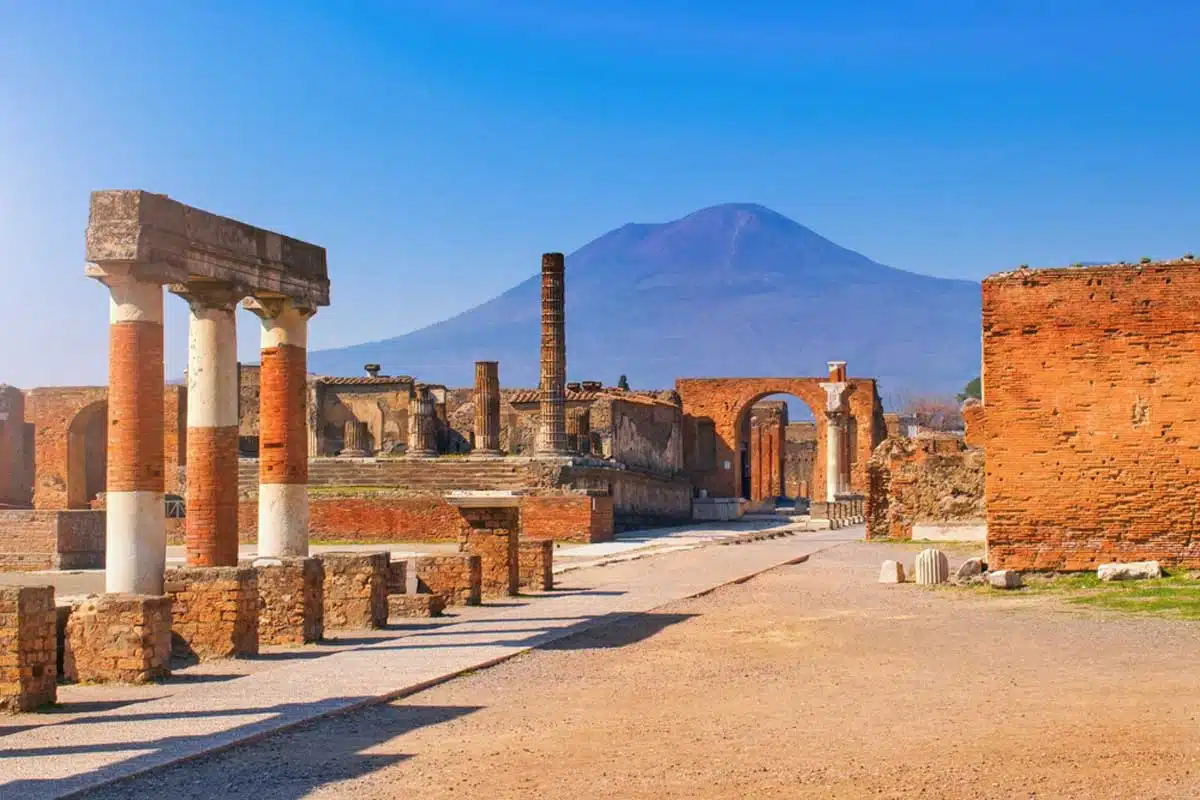 If you have an entire day to spare, taking a trip to Pompeii is a must. In 79 AD, Mount Vesuvius erupted and buried the city in ash and pumice. What remains is a well-preserved glimpse into ancient Roman life.
As you wander around the site, you'll be able to see homes, shops, temples and even casts of people that have been frozen in time forever. You can choose to climb Mount Vesuvius too, though you might be pushing that in a day trip.
You can take a high-speed train from Roma Termini to Napoli and then a local train to Pompeii (or you could rent a car and drive). It takes just over 2 hours each way.
Three Days in Rome Itinerary – Map
Love This? Save and Share on Pinterest