Ready to discover some famous landmarks in Italy? Take a jaunt around these impressive sights.
Italy is no secret escape. Tourists from around the world flock to it for a dreamy vacation – and who can blame them? Whether you want to experience the marvels of cities like Rome, Venice or Florence, or putt around in a chic little car on a Tuscan road trip, there's plenty to explore. 
In need of inspiration? These are the landmarks in Italy that deserve a spot on your bucket list.
Famous Landmarks in Italy
The Colosseum, Rome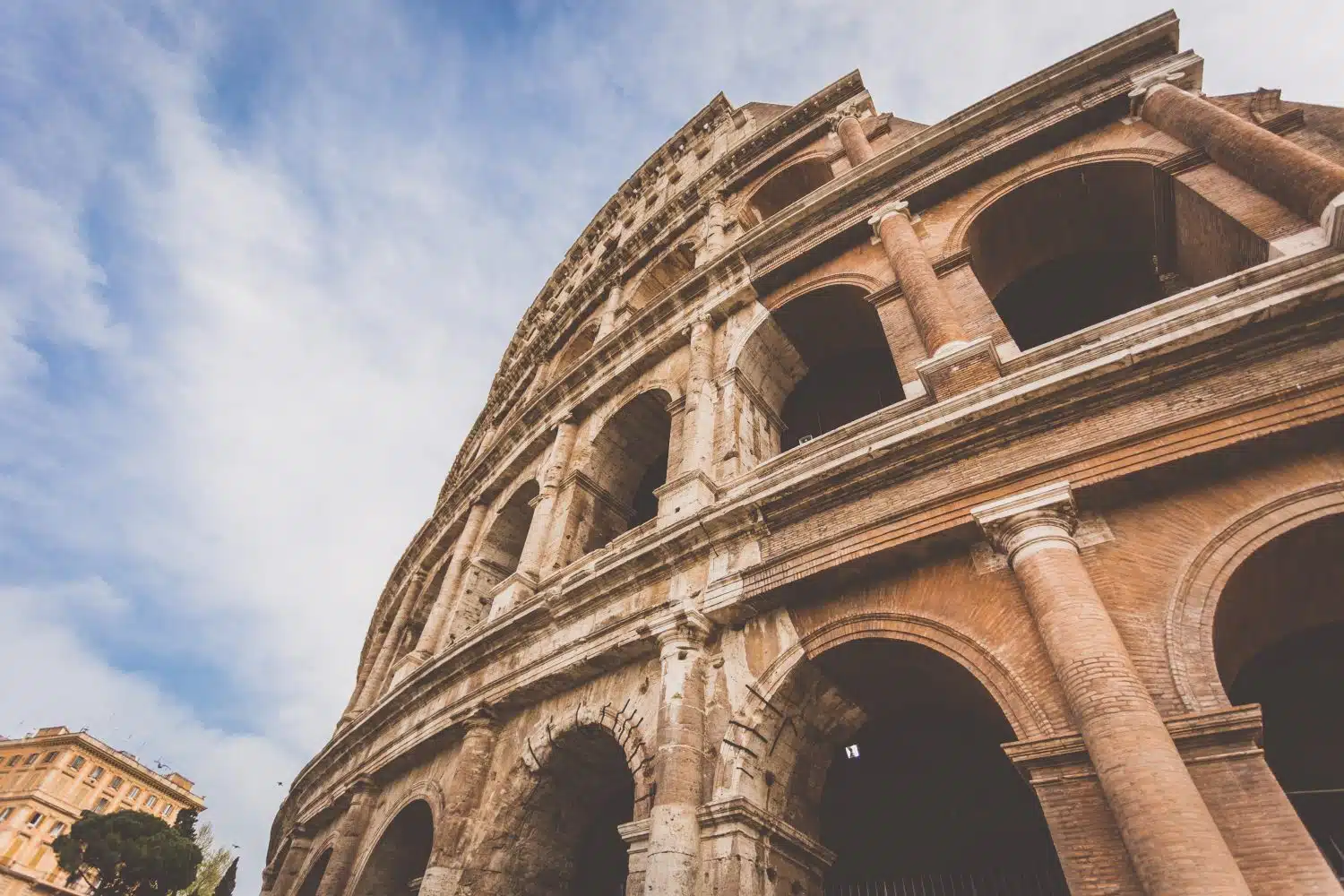 The Colosseum, known officially as the Flavian Amphitheatre, is an incredible piece of history in the capital city, Rome. The Colosseum is an amphitheatre – the biggest one in the world – made of stone and held over 50 000 spectators.
It was intended to be an entertainment venue for events like gladiator fights and other battles.
Even though only one-third of this historical symbol still stands, it is one of the seven wonders of the world, and one of the most important landmarks in Italy's history. You'll get to learn all about its history on a guided tour.
The Forum, Rome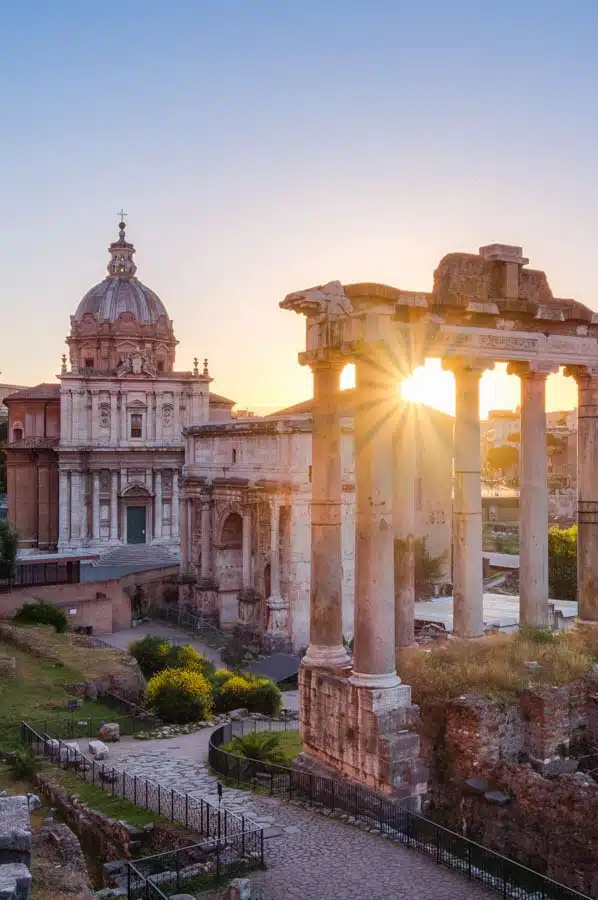 This rectangular Plaza is a must-see on any trip to Italy – boasting ancient ruins, historic temples, and towering columns.
It initially acted as an outdoor marketplace for daily shopping but later became a gathering point for public meetings, speeches, and gladiator fights.
Under the Romans, it also served as a court of law, and a meeting place for other secular ceremonies.
Book a tour to learn all about this impressive piece of history from a knowledgeable tour guide.
Pantheon, Rome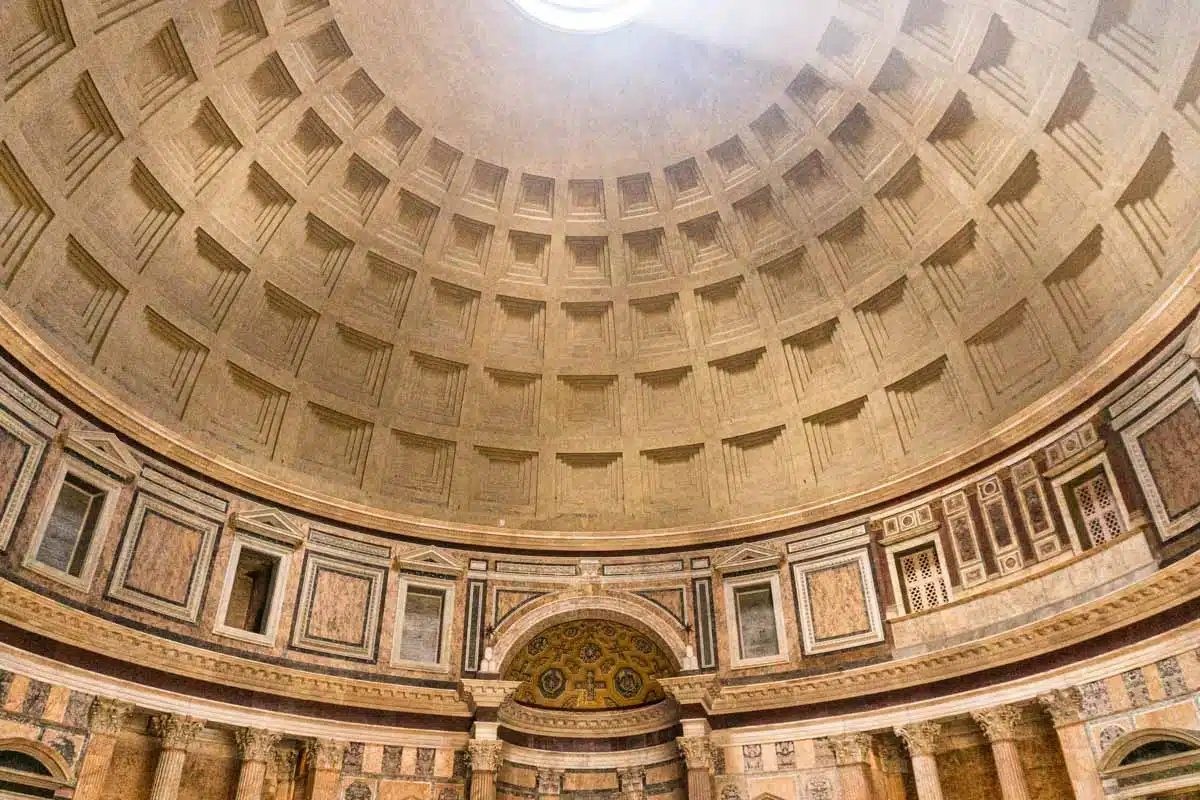 This former Roman temple was first constructed around 25 BC by the son-in-law of the first Roman emperor, Augustus. The name Pantheon refers to its dedication to the twelve Olympian gods.
However, the Pantheon you can visit today is not the original structure as this was sadly burnt down twice and rebuilt on the same site.
The present-day structure was completed around 126-128 A.D and has been excellently preserved since.
Monumentally dome-shaped and standing tall, the Pantheon is best experienced in guided tours.
Trevi Fountain, Rome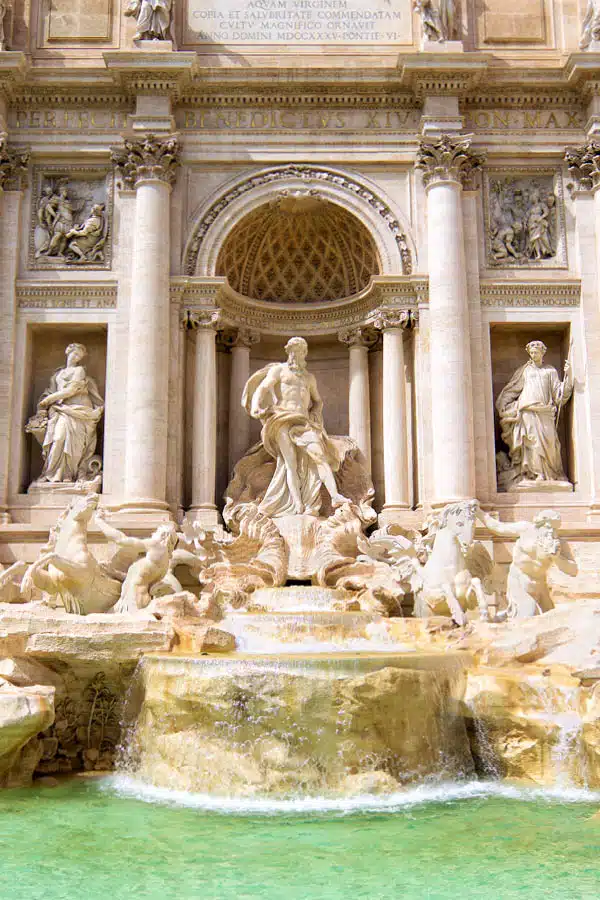 When considering the top 5 famous landmarks in Italy, Trevi Fountain, in the Trevi district in Rome, Italy, is high on the list.
Most famous for its Baroque style design, this is one of the best remaining displays that showcase the impressive craftsmanship and intricate artworks by the ancient Romans.
Standing 26.3 meters high and silhouetted by the gorgeous Palazzo Poli, you can experience this magnificent structure on a Hop-On-Hop-Off bus tour through the city.
When visiting the remarkable site, be sure to toss a coin into the crystal waters and make a wish.
Vatican City, Rome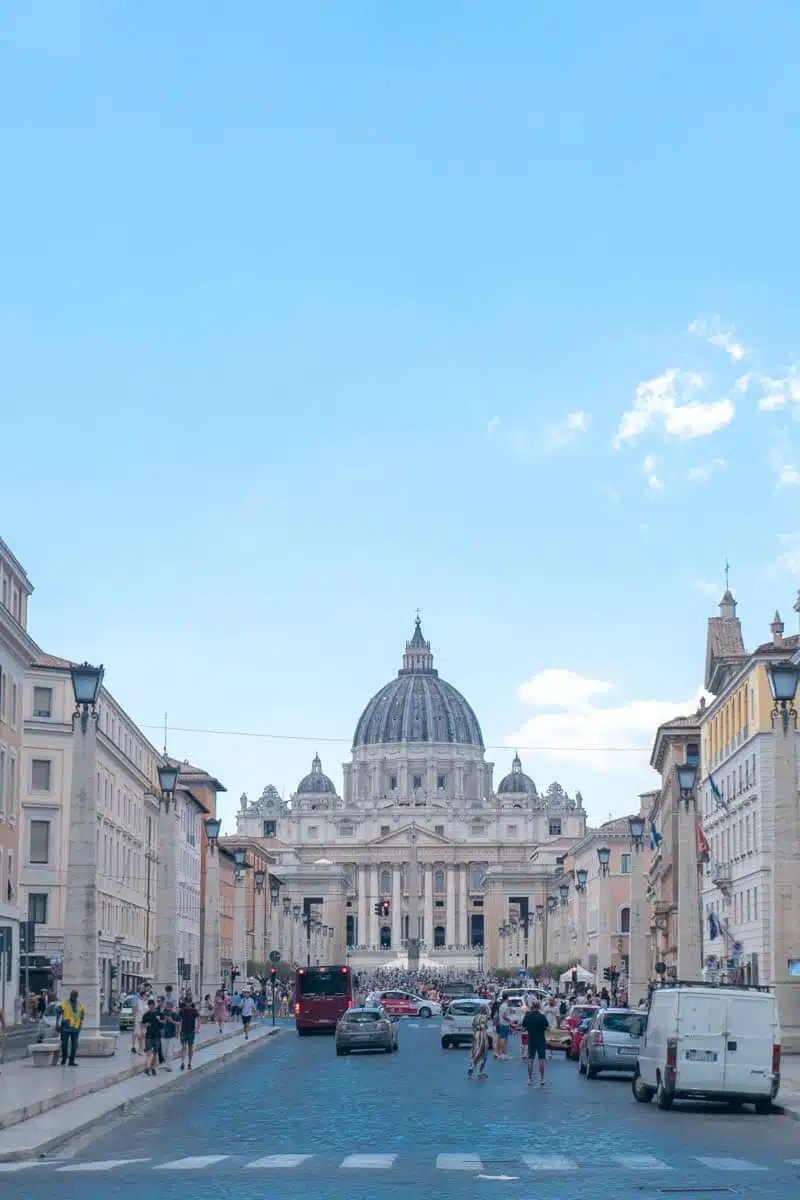 Known as the smallest country in the world, the Vatican City has some unmatched museums like the Sistine Chapel, Vatican Museums, and the Stanze di Raffaello. This city-state also boasts incredible facades and supreme artworks.
Some noteworthy mentions include Michaelangelo's frescoes in the Sistine Chapel and Perugino's Christ Giving the Keys to St. Peter (1481–82). As well as Stefaneschi Triptych (1320), which is an altarpiece by medieval painter Giotto di Bondone, located today at the Pinacoteca Vaticana in Rome.
A guided tour through the Vatican chapel can take up to three hours and includes the majestic, must-see St Peter's Basilica chapel.
Sistine Chapel, Rome
When talking about major landmarks in Italy, this Chapel is world-renowned for its frescoes by Renaissance genius, Michelangelo.
Pope Julius II commissioned Michaelangelo, who was primarily a sculptor at the time, to paint the ceiling fresco. However reluctant initially, it soon became his sole focus for the next four years.
Michelangelo's Sistine Ceiling (1508-1512) depicts incidents from the Old Testament, where he focussed on the movement and gestures of the figures rather than scenery.
Michaelangelo also went on to paint The Last Judgment fresco on the west wall for Pope Paul III (1534-1541). Both of his massive frescoes were leading achievements in Western painting.
Note: The entrances to the museums are by booking only.
St Peter's Cathedral, Rome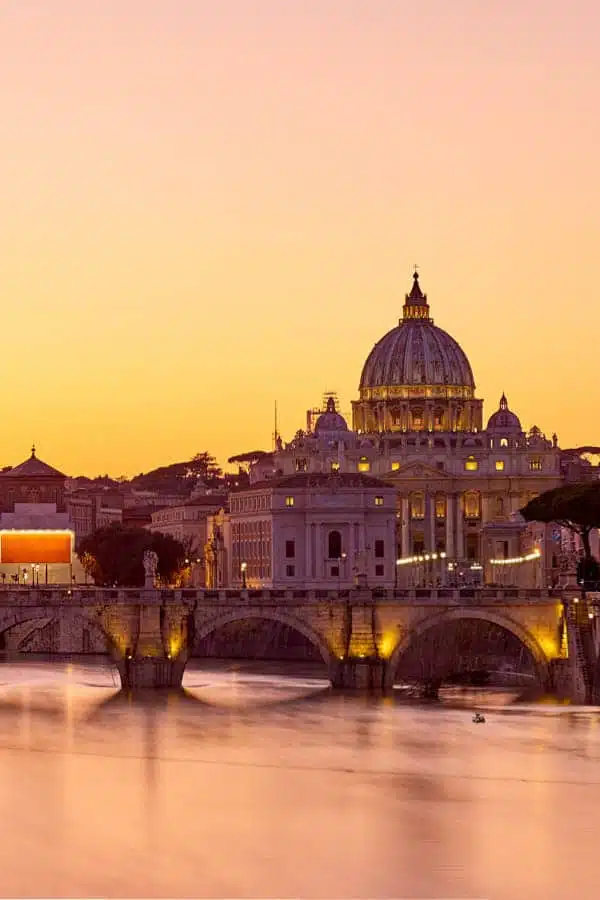 St Peter's Cathedral – or St Peter's Basilica – is the most famous Roman Catholic church in the world. It's also the largest. This is a renowned work of Renaissance architecture boasting noteworthy Baroque elements.
A jewel inside the Vatican City, this church was built in the 16th century, on the spot of the Old Basilica (which was built over the grave site of Peter, Jesus' apostle).
Today, this historical landmark contains famous statues like Pieta, as well as tombs and graves of popes.
The cathedral is just two minutes away from the Sistine Chapel.
St Mark's Basilica, Venice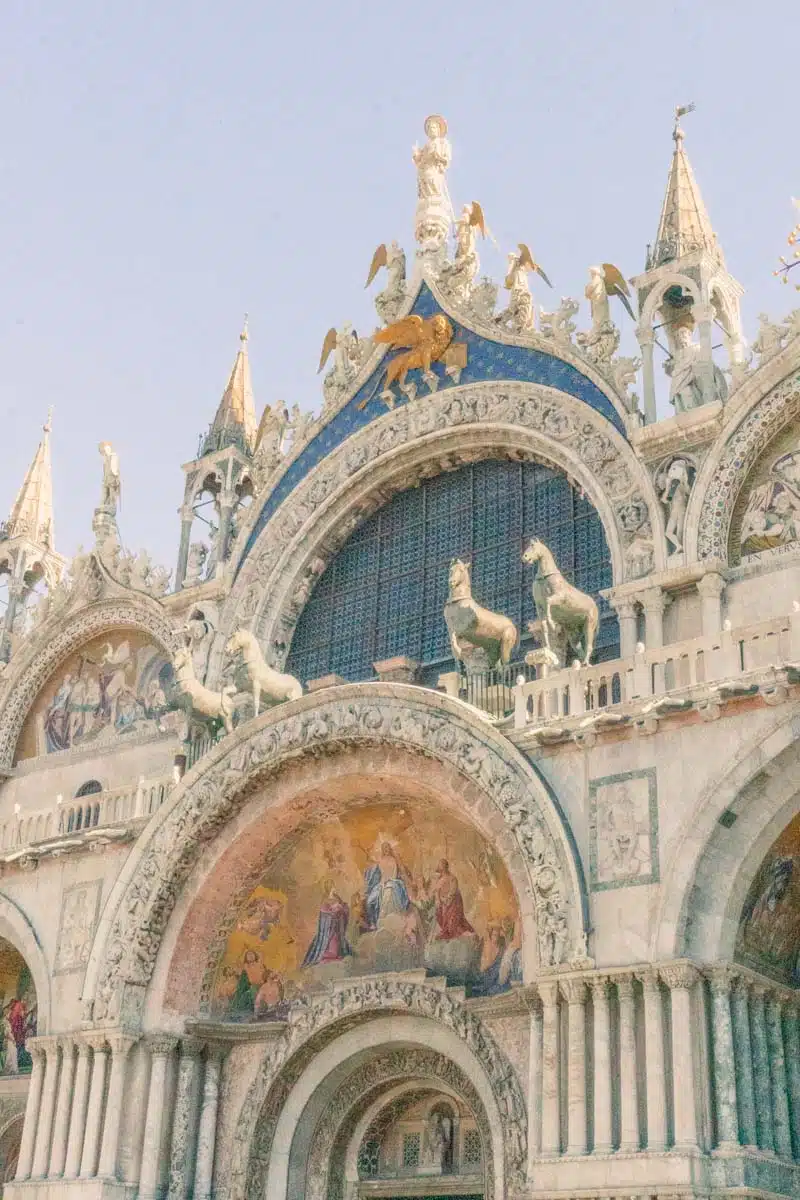 The Patriarchal Cathedral Basilica of Saint Mark is on the east end of St Mark's Square in Venice and a renowned example of Italo-Byzantine architecture. 
It comprises multiple separate exhibitions as well as a museum for a more colourful experience.
Melodious sounds greet you upon arrival in this historically significant space. Book your tickets to enter the church and absorb these golden ceilings and majestic mosaics of historic figures and scenes.
Doge's Palace, Venice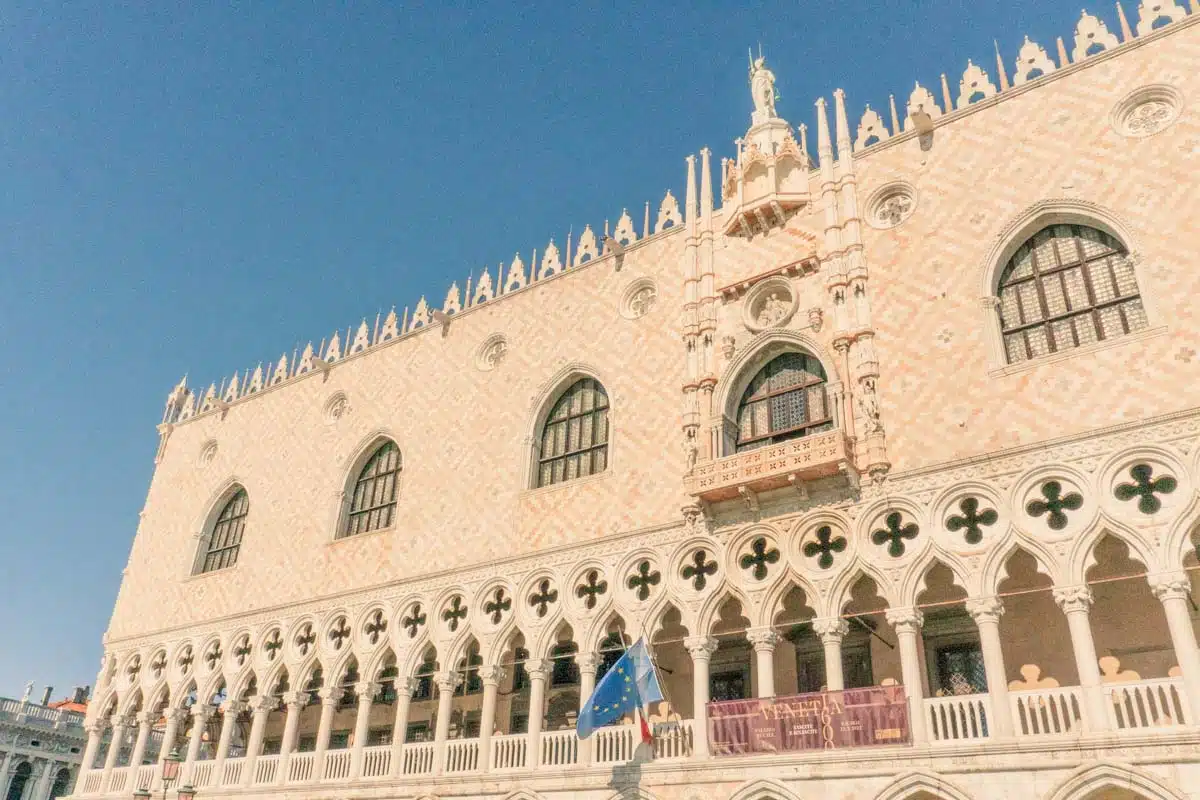 The magnificent Doge's Palace, with Gothic, Moorish, and Renaissance architectural influences, is said to bring more understanding of Italian history.
With multiple rooms to visit, Doge's palace is a balanced blend of all things history, art and beautiful ornate ceilings to admire. The most astonishing artworks are found in the Great Council Chamber, where you'll get to see pieces like Tintoretto's Paradise.
Tip: Book a secret tour if you want to see the prisons and torture chambers, or even an after-dark tour to get the full eerie experience.
Read Next: The Best Things to do in Venice
Grand Canal, Venice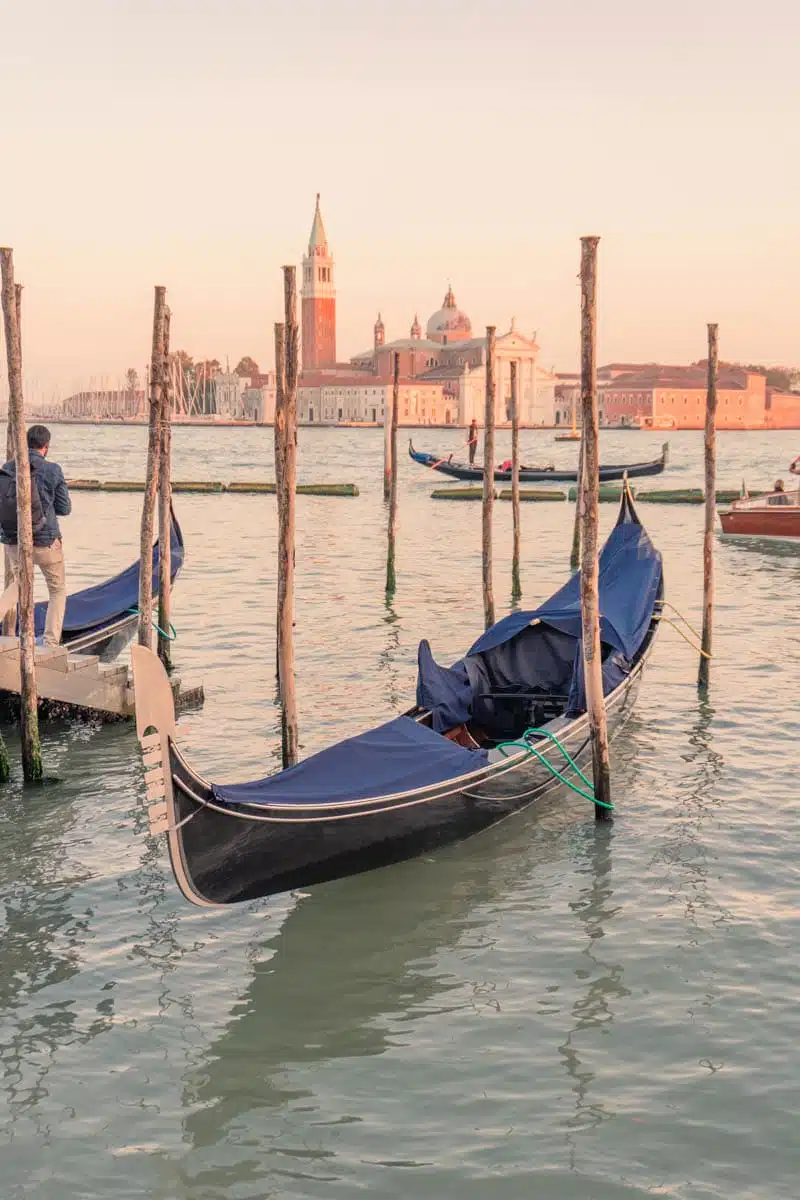 The Grand Canal is as splendid as the name suggests. This waterway is around ​​3800 meters long and is one of the busiest canals in the city. The stunning buildings on either side of the water (dating back to the 13th century) are magnificent to look at and tell the tales of ancient Venice.
Securing your spot on a gondola ride for an evening of musical performance in Venice's open-air comes highly recommended.
Rialto Bridge, Venice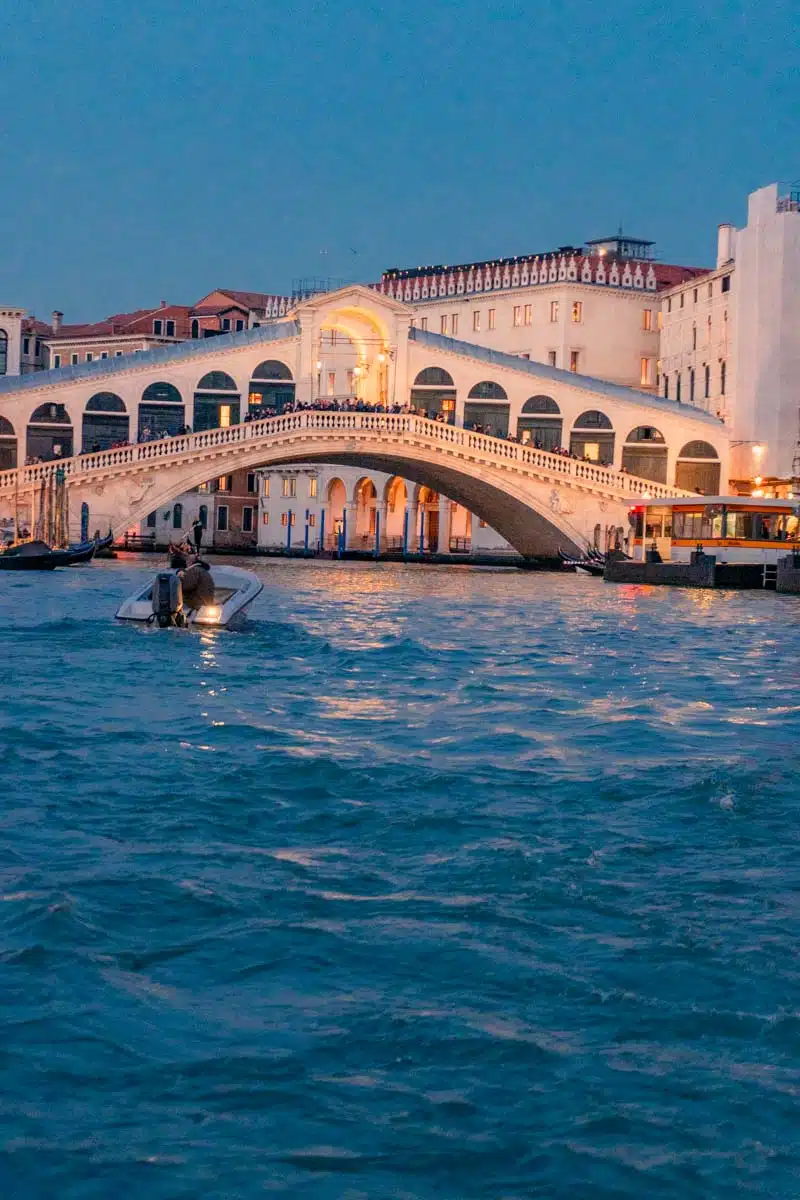 This magnificent bridge is the oldest of the four bridges that span the Grand Canal. The impressive arch is one of the most famous man-made landmarks in Italy and was built and designed in 1588 by Antonio da Ponte.
This bridge was a huge architectural and engineering achievement of the Renaissance era. A visit here will satisfy not only history buffs or lovers of engineering but also those looking for the perfect holiday shot.
Tip: If you are coming by car, it's best to park on the neighbouring island and walk across.
Bridge of Sighs, Venice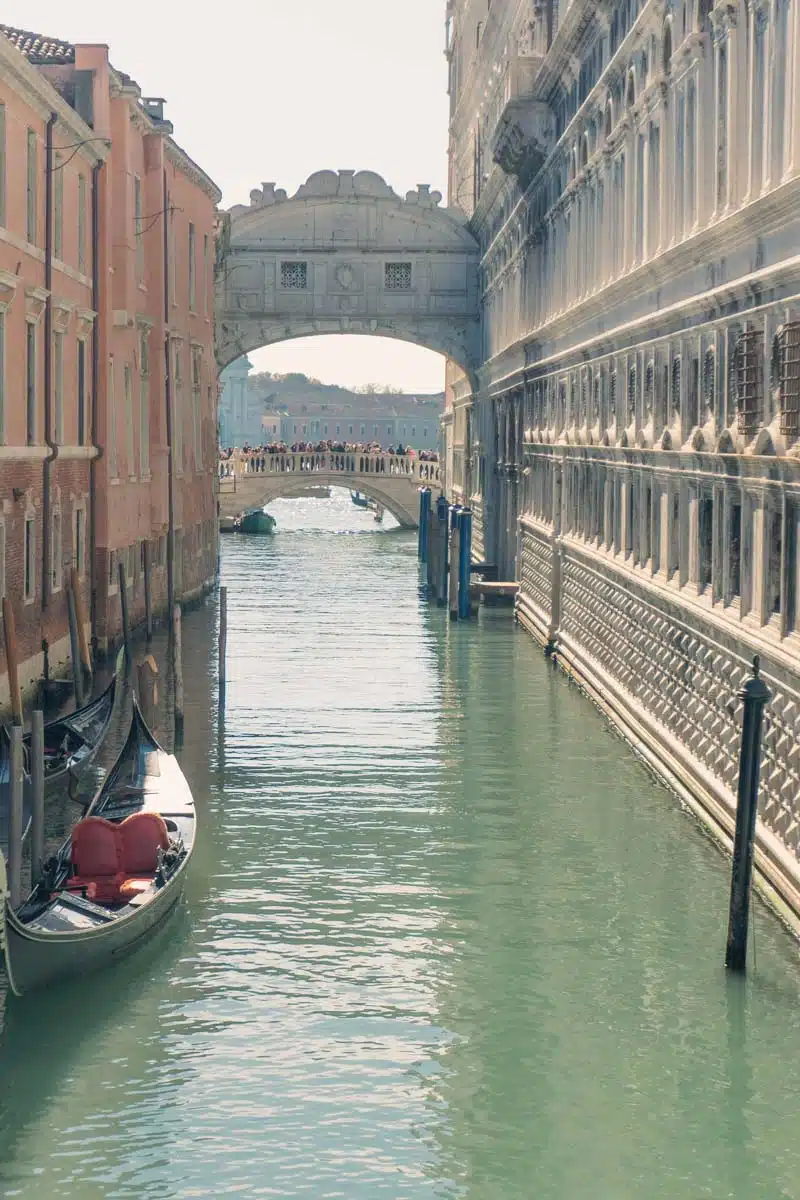 Located in the city of waterways, Venice, this famous Baroque-style bridge connects the narrow canal between Doge's Palace and the prisons. As the name suggests, the bridge's name comes from the "sighs" of the prisoners who passed over it.
And if you find yourself in the area with your significant other, there is a tradition for couples to pass under it in a gondola and share a kiss to ensure eternal love.
Uffizi Gallery, Florence
Neighbouring the town hall of Florence, the Uffizi Gallery is known to house Italy's most prized paintings, including Greek statues as old as 2000 years.
Artists such as Botticelli, Leonardo da Vinci, Michelangelo, and Raphael all have work on display here.
Securing your gallery ticket to one of Europe's oldest museums will sooner let you witness its graceful displays of the transition from Gothic to Renaissance works over time.
Florence's Duomo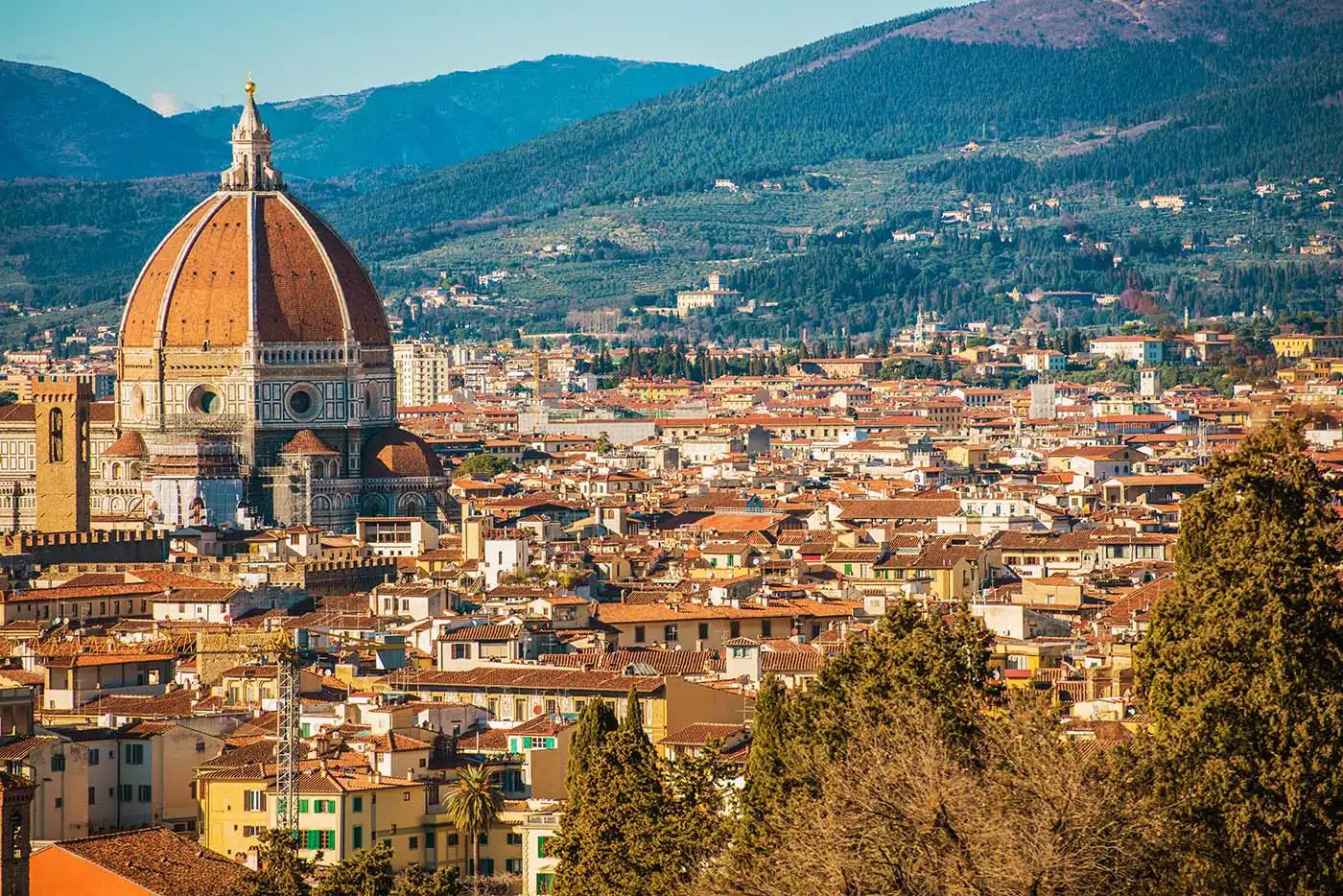 The Florence Duomo is a beautiful cathedral in Florence surrounded by bustling restaurants and coffee shops.
Construction began in the 13th century but was only completed in the 15th century. The magnificent dome was the last to be added to the building and is the most attractive feature.
Attracting people from far and wide, this Gothically-styled Cattedrale is made of marble and secures breathtaking stained glass on the interior. As broad and intimidating as it may stand, this iconic attraction is known to soothe its visitors (once they have ascended all 436 steps). There are also fascinating views of Florence from the top.
Ponte Vecchio, Florence
Peacefully projecting calm waters, the Ponte Vecchio, or "Old Bridge", is one of the oldest and most iconic landmarks in Italy, dating back to the 1300s. The Ponte Vecchio is also the first segmental arch bridge constructed in the west.
Bridging the gap between more magnificent Italian sights, this structure supports gold shops, ice-cream cafes, and designer stores along its arches.
Dolomites, Trentino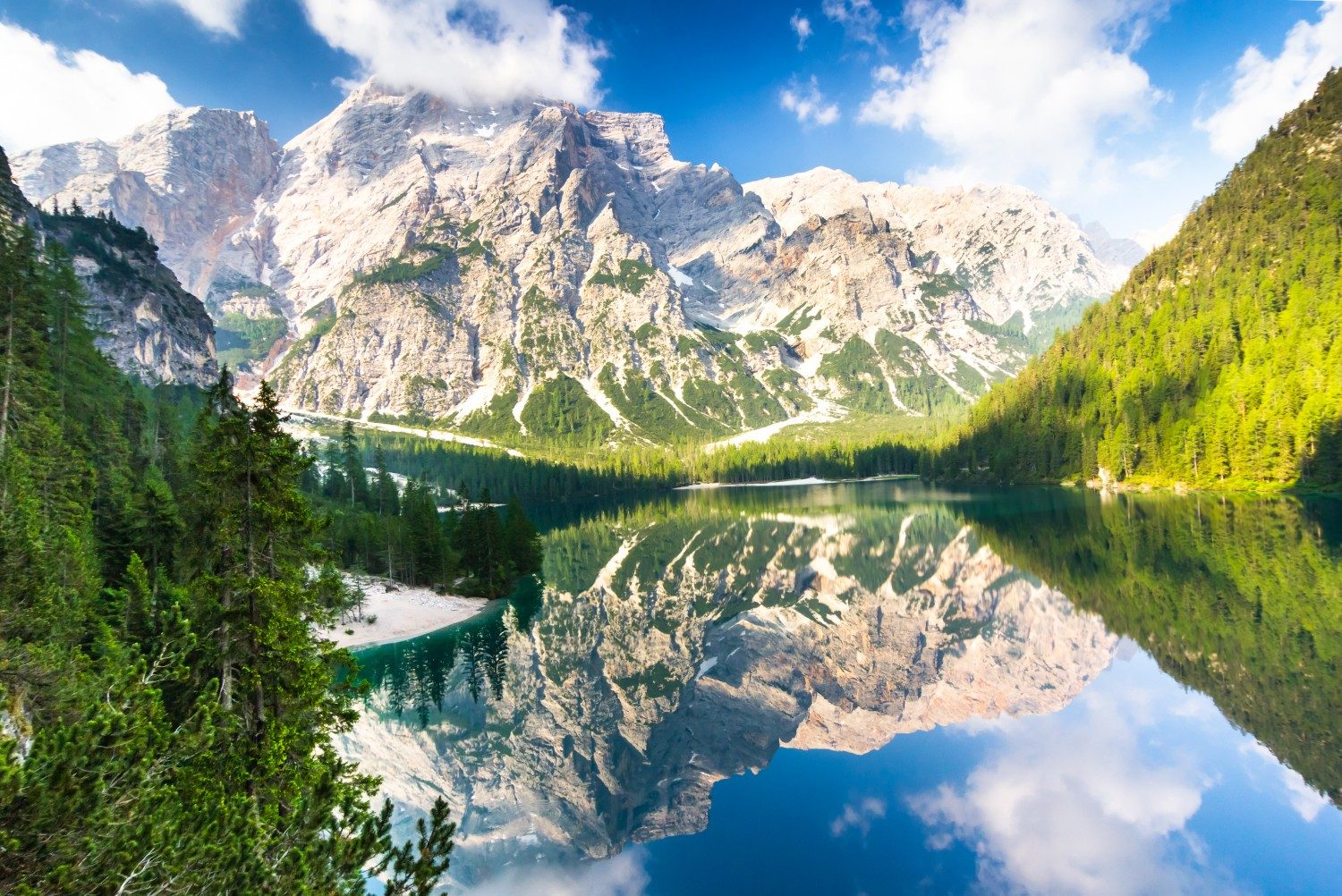 Situated in North-Eastern Italy, the Trentino Dolomites is the mountain range parented by the majestic Alps. During winter, this region is in high demand for avid skiers.
And for hiking fanatics, this is the place to be in the summer season. It's also a superb spot for photography and cable car adventures.
Leaning Tower of Pisa, Pisa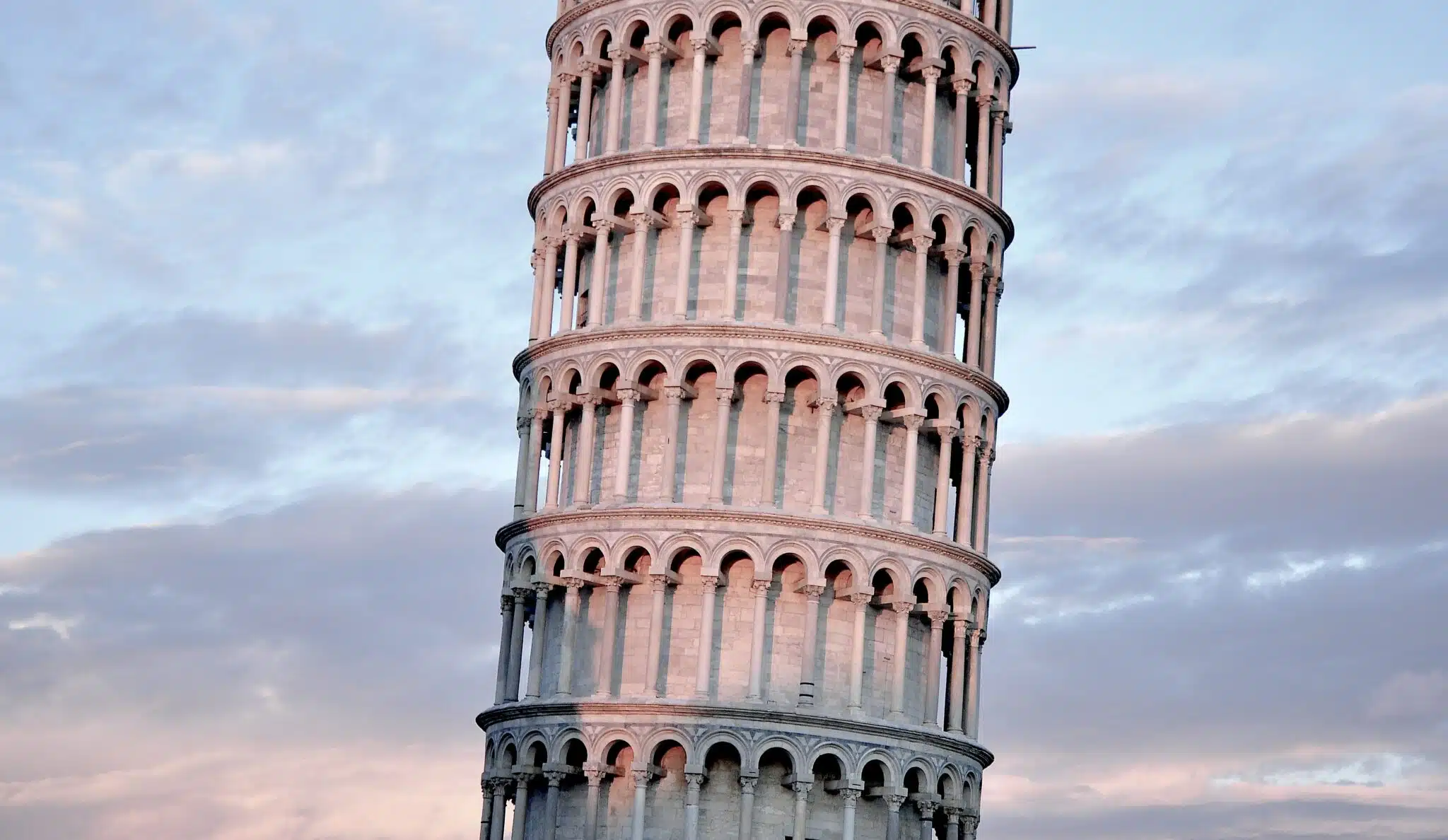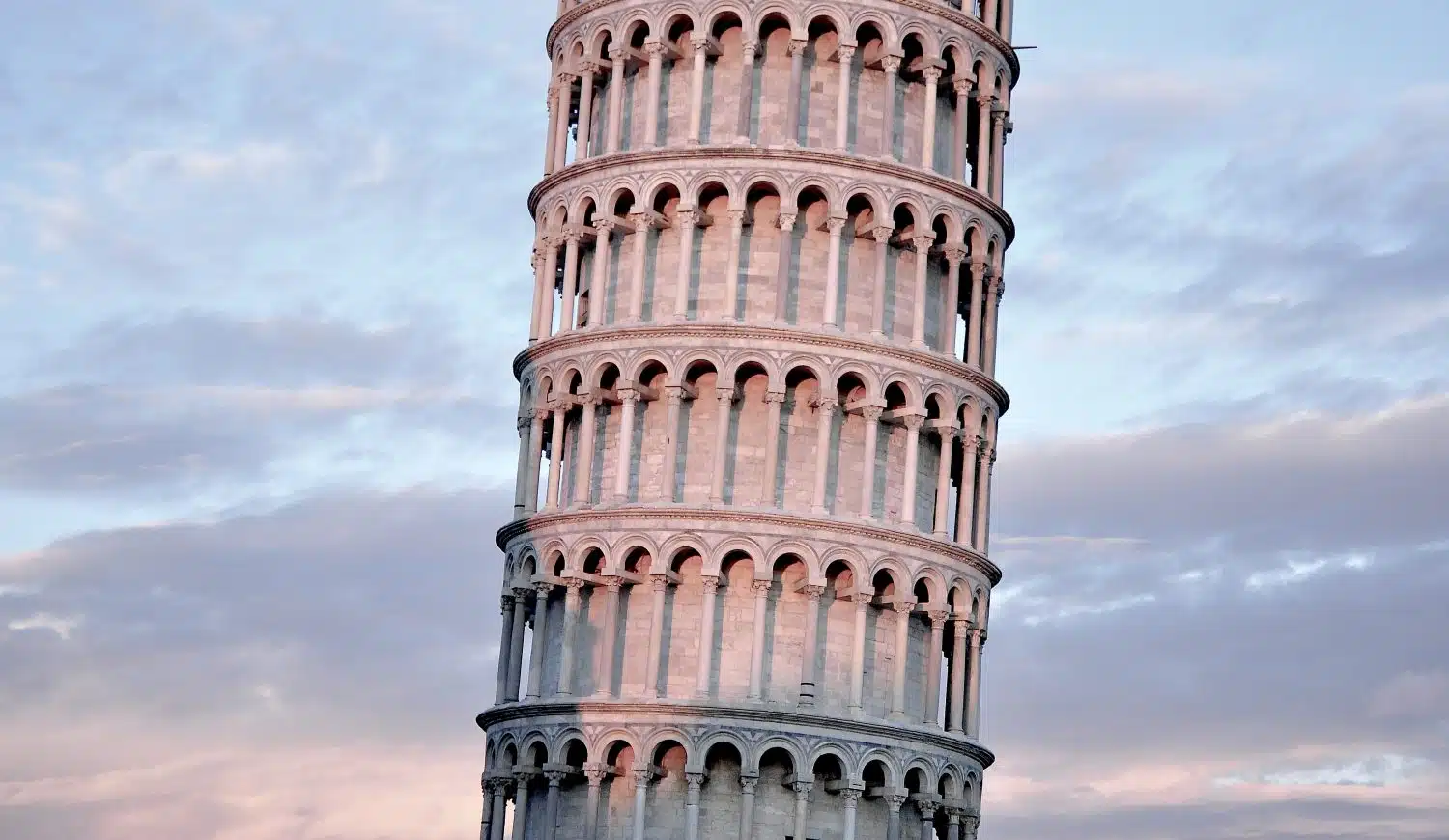 In the Province of Pisa, the Leaning Tower of Pisa was designed to rest vertically but started to lean over the years as its foundations set. Thankfully, the base contains the center of gravity, keeping the tower from completely toppling over.
In the past 17 years, more work has been done on the tower to ensure it stays upright. Visitors love stopping off outside the tower and taking memorable pictures. But, if you buy tickets, you can also go inside and climb the tower.
Rolling Hills of Chianti's Vineyards, Tuscany
Tuscany's rolling Chianti hills are perfect for the vineyard and olive-grove fanatics and those wanting a scenic drive in Florence's countryside region. Not to mention, the chance to taste some mouthwatering wines.
There are over 5,000 wineries to be found in this region, and each produces top quality wines. On your visit to the rolling vineyards, you should spend a day or two in Tuscany for the culture, the artworks, and prominent Renaissance influence.
Cinque Terre, Italian Riviera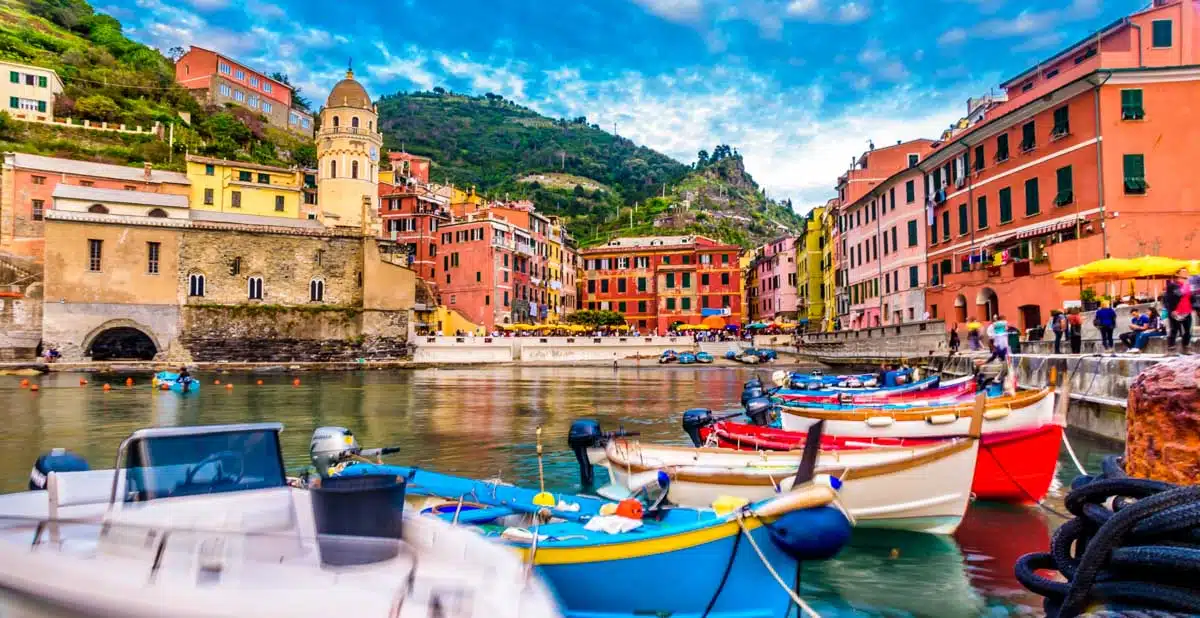 For those looking for an adventure or switching up sightseeing, a day spent at this centuries-old seaside village should be on every travellers' itinerary.
This beautiful city comprises five different towns along the Italian Riviera that date back to the 1200s. Not to mention the rocky coves that mark the area and make for exciting swimming spots. You could also rent a boat and tour the beautiful coastline.
Portofino, Italian Riviera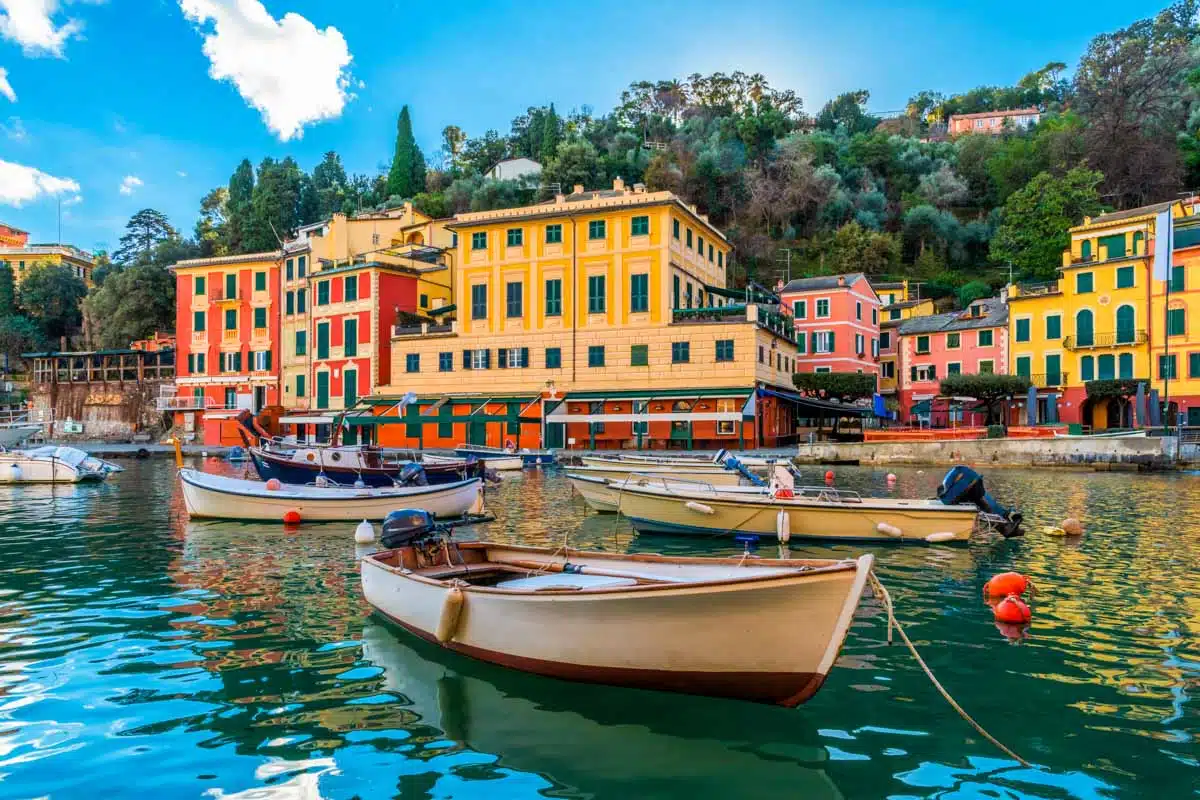 Situated on the Italian Riviera coastline, you'll find an idyllic fishing village marked by pastel-coloured facades and high-end boutiques.
Portofino's waters boast superyachts, and the town is a renowned stomping ground for the rich and famous. This Mediterranean Pearl is a bustling tourist destination with so much to see and do.
Once you've shopped till you drop, sit down for an exquisite seafood dinner at one of the many seaside restaurants. In the heart of Portofino, you'll also find "Piazzetta" (small square), where you can grab a cup of coffee and a pastry in between museum hopping and sightseeing.
Tip: This picturesque town is the perfect day trip from Cinque Terre.
Milan Cathedral, Milan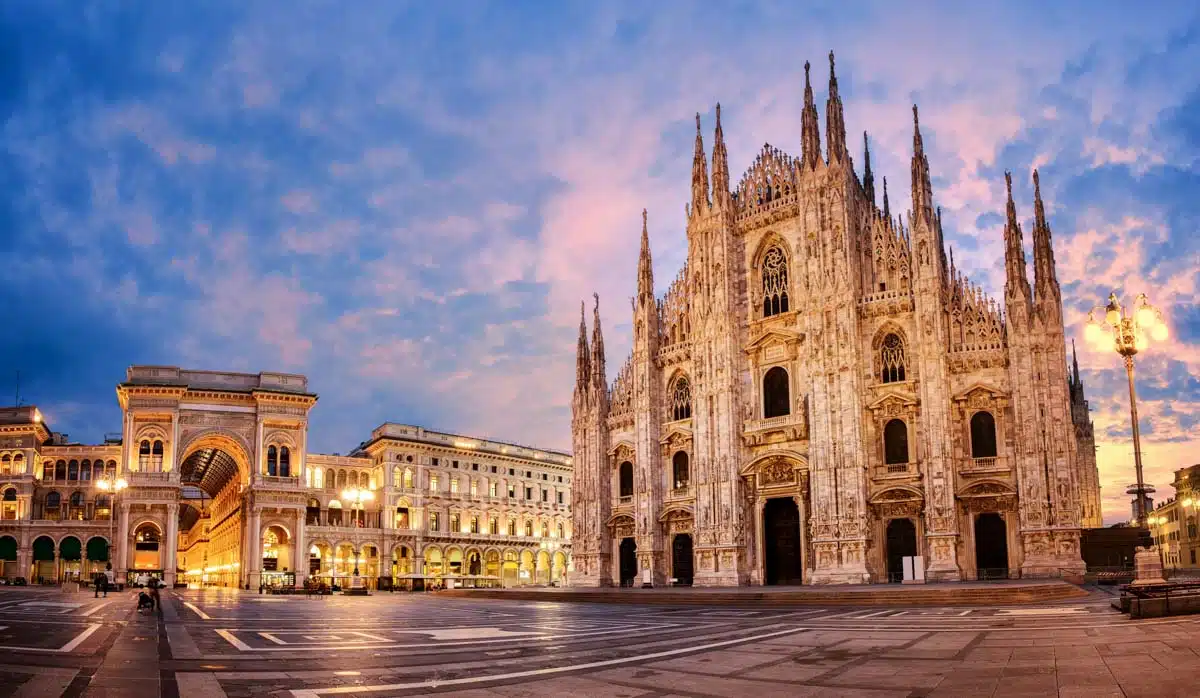 This magnificent structure, "the Duomo di Milano", is a Catholic Church in the city of Milan, also known for being the second largest of its kind.
With turret-like "spires" reaching into the heavens, this marble masterpiece simply commands awe.
The construction of this cathedral took almost six full centuries. It is devoted to the Nativity of St Mary and houses the tombs of Saint Ambrose, Saint Gervasus and Saint Protasus. It is also the seat of the Archbishop of Milan.
Pompeii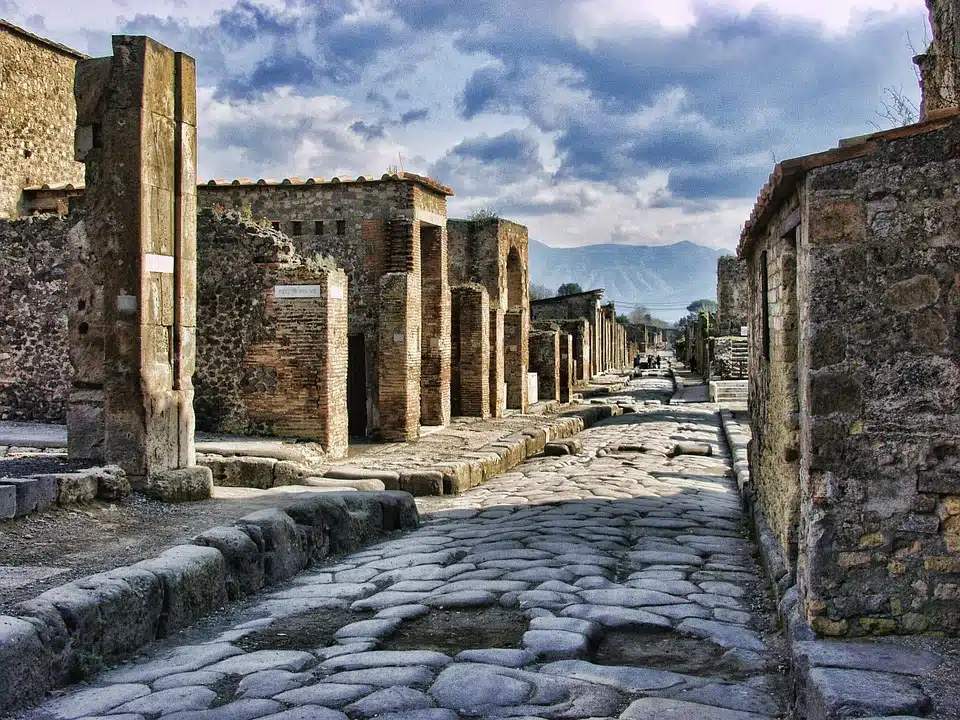 After a massive nearby volcanic eruption in 79 ce, the city of Pompeii was smothered in ashes and frozen in time.
Now, we can step back in time at this incredible 2000-year archaeological site to see ancient ruins like the Roman baths, original artefacts, and historic paintings that have been preserved over the centuries.
Archaeologists still dig up this excavation site today. There is so much to learn and discover here, so be sure to book your tickets early because a Pompeii tour will be a highlight of your trip.
Mount Etna, Sicily
On the island of Sicily, one of the world's most active volcanoes, Mt Etna, is found. This frequently erupting volcano is quite a wonder to behold. This 3000-metre high mountain is one of the most famous landmarks in Italy and a UNESCO World Heritage Site.
The best way for tourists to fully understand its history and significance is to join a guided hiking tour. And don't worry, if sightseeing has started catching up to you, there is a cable car to take you to the summit.
Tip: Mount Etna makes for an excellent day trip from seaside-town, Taormina, or the picturesque Catania nearby.
Piazza del Campo, Siena
Renowned for its architectural integrity and stunning facades, the Piazza del Campo is a bustling square where visitors can grab a beer or a classic Italian gelato on a hot day. And if you're looking for a vibrant spot to do your souvenir shopping, then you'll love it here.
Interestingly, when seen from above, this Plaza resembles a pizza cut into nine slices.
Tip: If you're in the area on the first weekend of the month, check out the gorgeous antique market that takes place in this famous square.
Marmore Falls, Umbria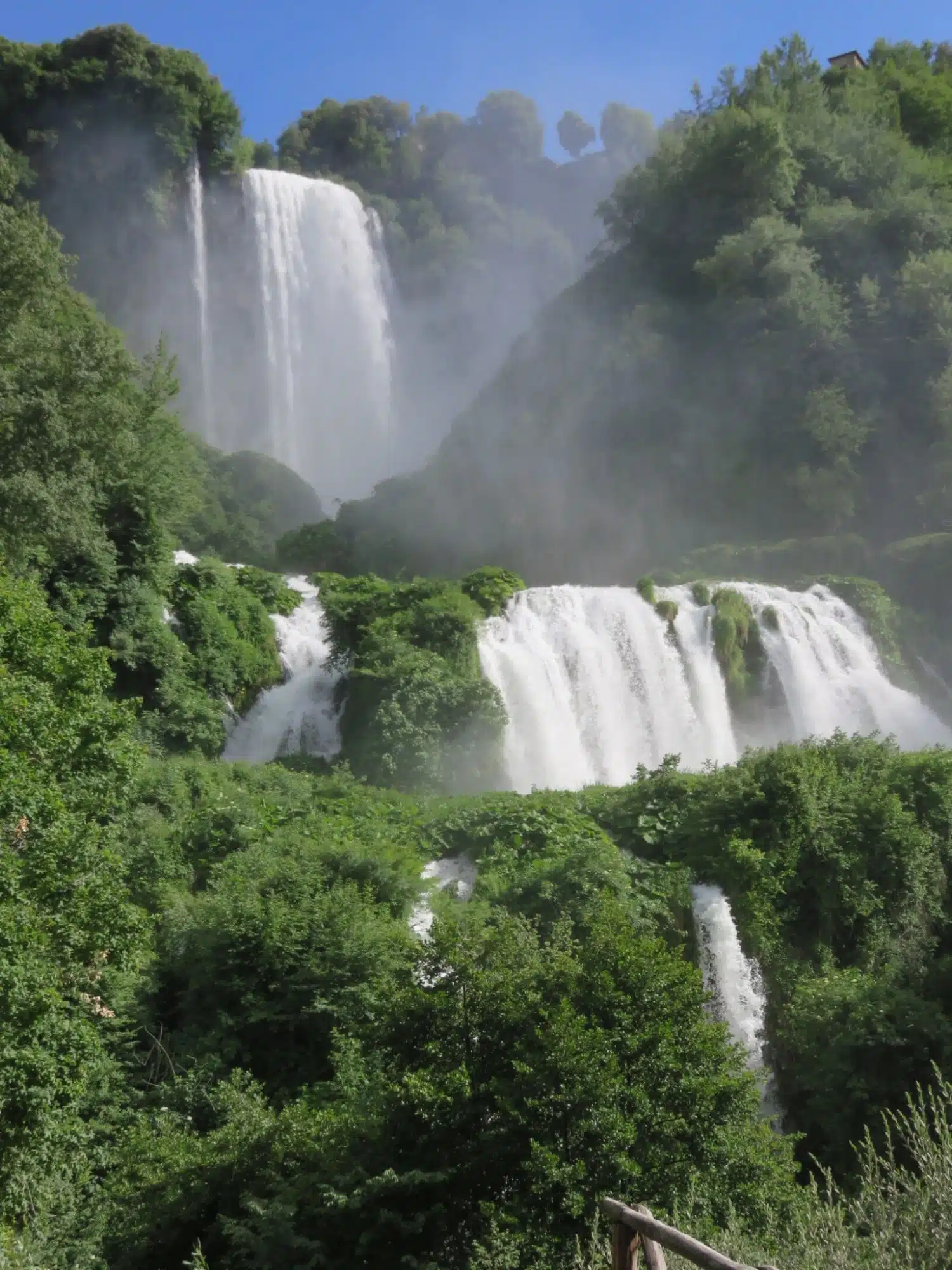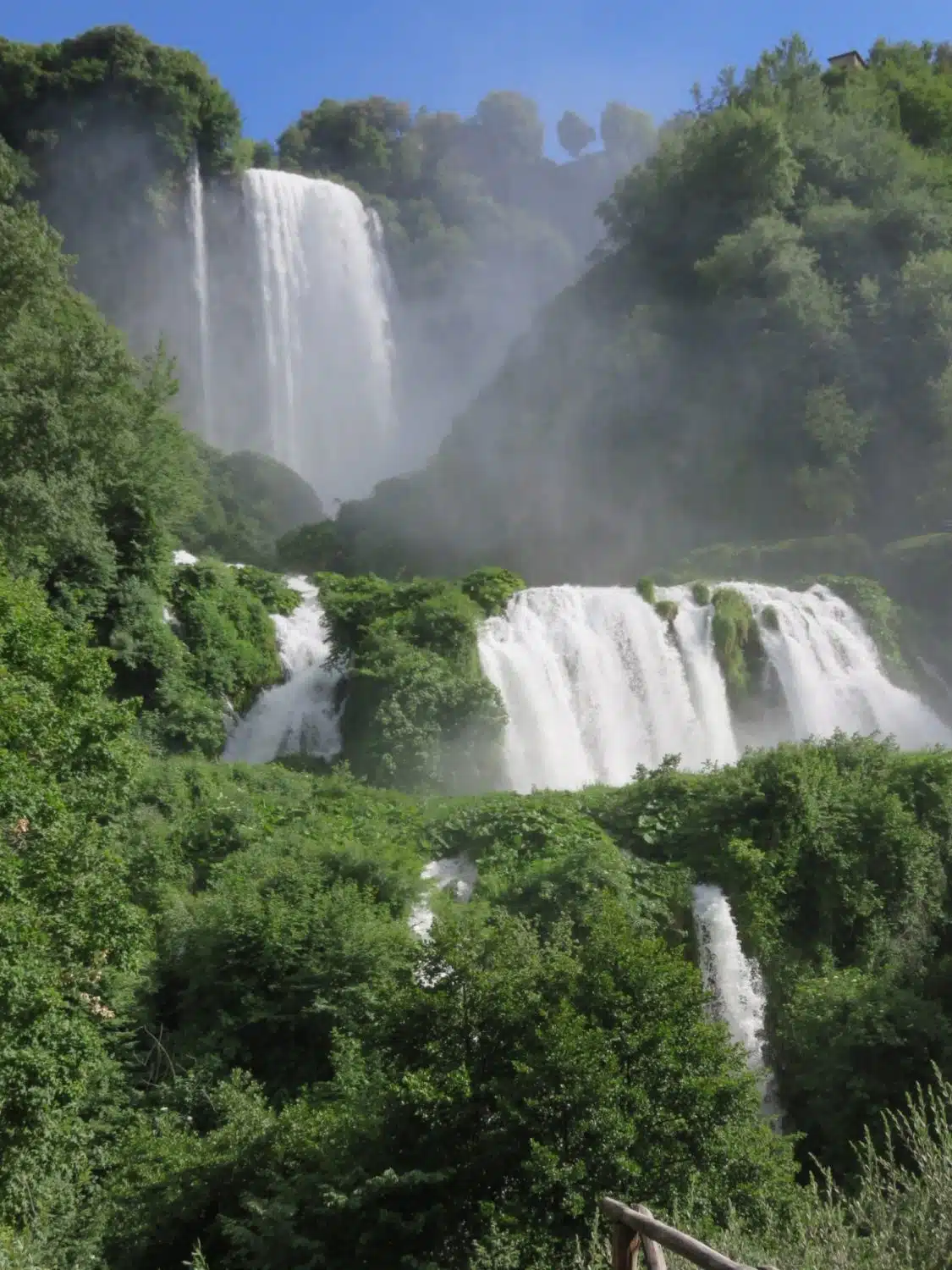 If you find yourself in Valnerina, one of the most picturesque parts of the Umbria region (about one hour drive from Perugia), put Marmore Falls on your list. Here you'll witness cascading waterfalls and dramatic nature scenes.
The waterfalls, although technically man-made, are one of the most famous natural landmarks in Italy. They are a real engineering feat, built by the ancient Romans in 271 BC to drain the swamps above the Nera River.
For avid hikers, this 165m-high rushing body of water is truly a sight to behold. You can select a trail, or complete them all – if you have the time.
Alberobello, Pulia
If we are talking about classic Italian landmarks, then the whitewashed stone huts (also known as trulli) of the Apulia region are a must-see gem.
With cone-shaped roofs, these huts of stone continue to attract visitors because of their unique beauty.
This is not only a charming village, it's a UNESCO World Heritage Site too. Visit the Museo del Territorio Casa Pezzolla to discover what life was like in this village hundreds of years ago. Then stay overnight in a trulli for the full experience.
Lake Como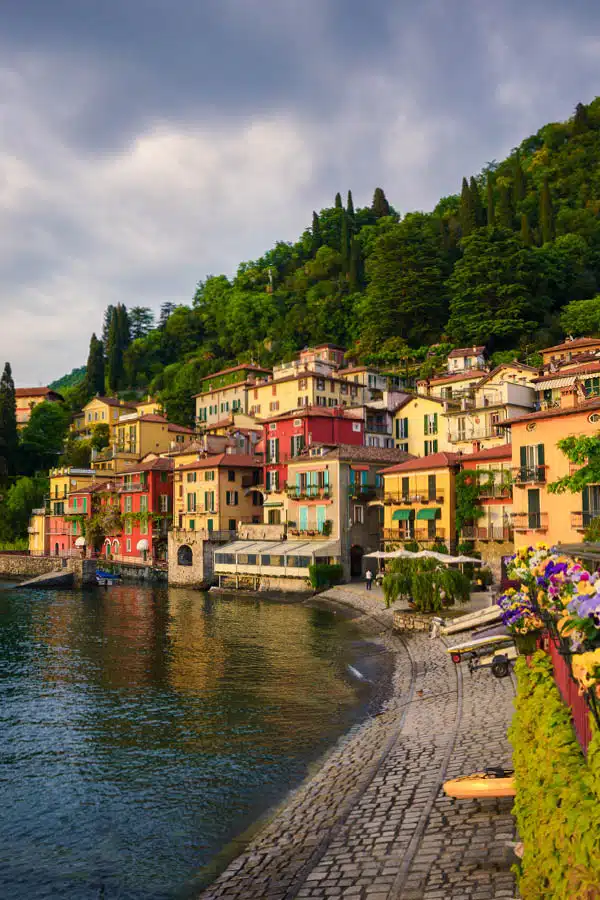 Located in the Lombardy region of Northern Italy, this magnificent body of water is the third largest lake in Italy.
Lake Como is particularly attractive to nature lovers and those looking to spend a few hours hiking, walking or riding bikes.
Book into a hotel for a day or two and take your time unwinding from the stresses of city life. This won't be too hard when surrounded by unpolluted air, mountains, and sparkling waters. Consider taking a bicycle as you navigate the narrow Italian roads and take in the beauty.
San Gimignano, Tuscany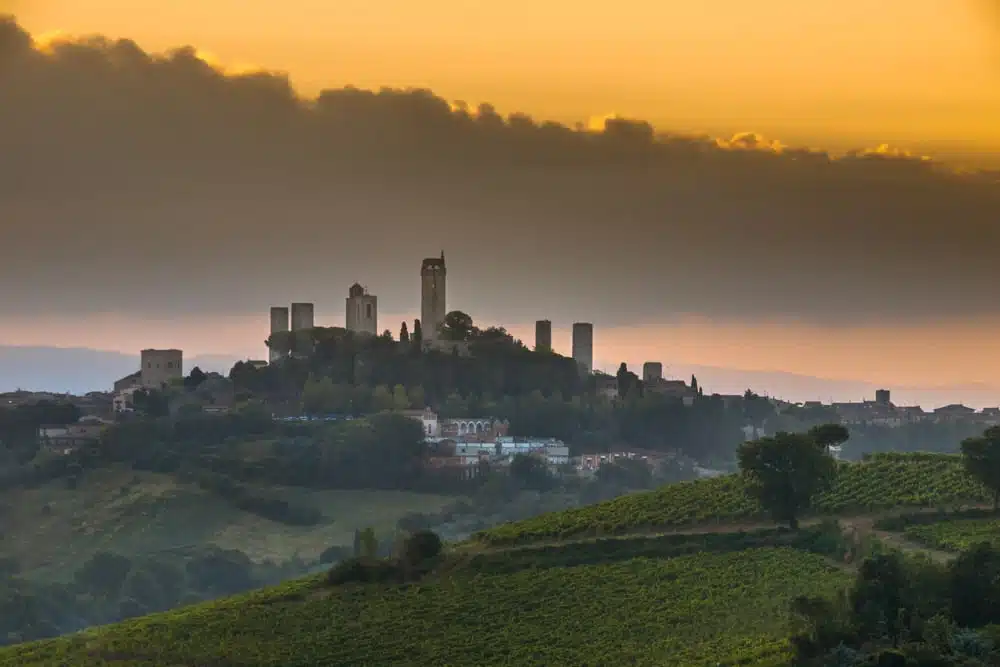 Halfway between Florence and Siena, this darling town in Tuscany is perfect for a day trip of strolling, enjoying good wine, and appreciating the ancient architecture.
You can expect to see impressive sights like towers from Medieval times, enchanting art, and delectable vino.
Not to mention candyfloss-coloured skies at sunset that make for some incredible shots of the enchanting skyline.
Practical Tips for Discovering More Famous Buildings in Italy
One of the top travel tips for Italy when it comes to visiting landmarks is to get comfortable with public transport, so be sure to do your research beforehand.
Italy's train system connects all the major cities and several smaller ones as well. Check out the Trenitalia website.
Set realistic itineraries for the day to avoid becoming overwhelmed and exhausted, do your research on attractions, including travel time, and allow free afternoons to wander and explore spontaneously.
These world-famous landmarks are bound to attract crowds. Try to visit these historical landmarks in Italy at less busy times and find out in advance if sites and restaurants require bookings.
FAQ About Historical Monuments in Italy
It's no secret that this European country is a mecca of culture, beauty, and awe-inspiring attractions. It, therefore, draws tourists from far and wide who all may be wondering some of the same things.
When it comes to Italy's historical sites and landmarks, these are some of the most commonly asked questions.
What are the Four Most Famous Landmarks in Italy?
The Colosseum in Rome.
Leaning Tower of Pisa in Pisa.
Sistine Chapel in Vatican City.
Milan Cathedral in Milan.
What is Italy's Most Famous Monument?
When it comes to famous Italian monuments, the Colosseum is probably one of the major landmarks in Italy. However, Italy's monuments are all so breathtaking that it's certainly not an easy task to pick the most famous.
Love This? Save and Share on Pinterest!