Tuscany knows its charms and isn't afraid to show them off. Teetering hilltop towns surrounded by rolling hills, dramatic religious buildings, museums filled with the wealth and excesses of days past – it's everything you want from Italy and more. Here's my pick of the best places to visit in Tuscany.
Italy's most famous region, Tuscany's main towns and cities are the definition of living history: Florence, Siena, Abrezzo, Lucca, Pisa, Cortona… each with its own delights and attractions.
Safe to say that Tuscany is well-deserving of a spot on your Italy itinerary.
It's hard to pinpoint the best of Tuscany. It's an impossibly-beautiful hilltop town catching the warm glint of the morning light, a quiet bike ride along a dusty lane framed by tall cypress trees, a roll call of small cities, vying with each other for historical importance and cultural heritage – it's almost too good to be true.
Why Visit Tuscany?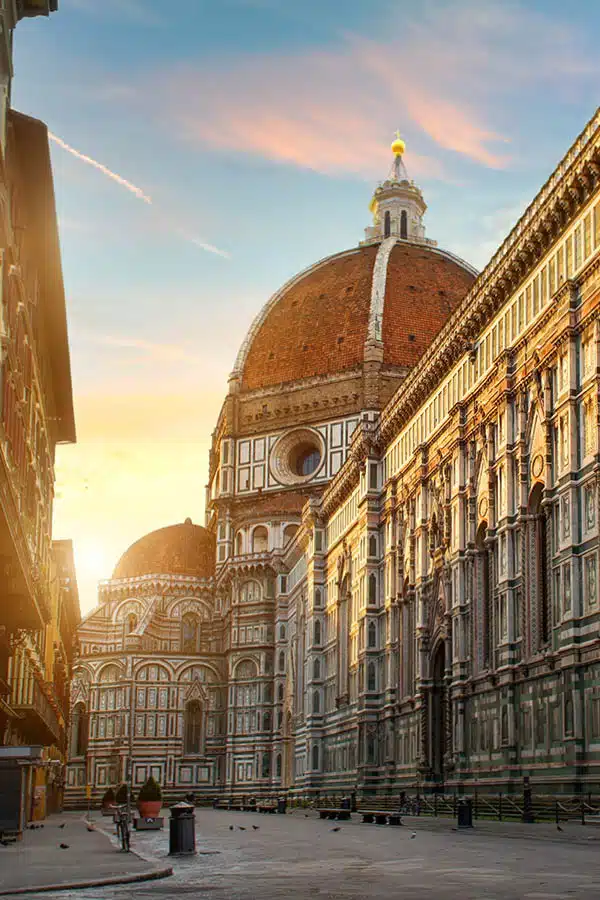 Spend as much time here as you're able and Tuscany will reward you with a cultural, architectural and culinary heritage that's unreplicated elsewhere.
That's without even mentioning the countryside – it really does look like the films; rolling vine-covered hills that turn from bright green in summer to tones of ochre as autumn takes hold.
In short, it needs to go right onto your Italy itinerary.
Those hills provide the perfect backdrop for small farmhouses championing the slow food movement and agriturismos offering visitors the chance to immerse themselves in the true Tuscan way where the emphasis is on good food, friends and wine.
It's not all wining and dining, of course. Tuscans love letting their hair down and have many opportunities to do just that, with a seemingly endless rotation of festivals that take place across the region.
Sporting contests dating back to medieval times, jazz festivals, crossbow competitions; the Tuscan summer is a constant celebration.
Read more: Road Tripping Through Tuscany
Best Places to Visit in Tuscany
Florence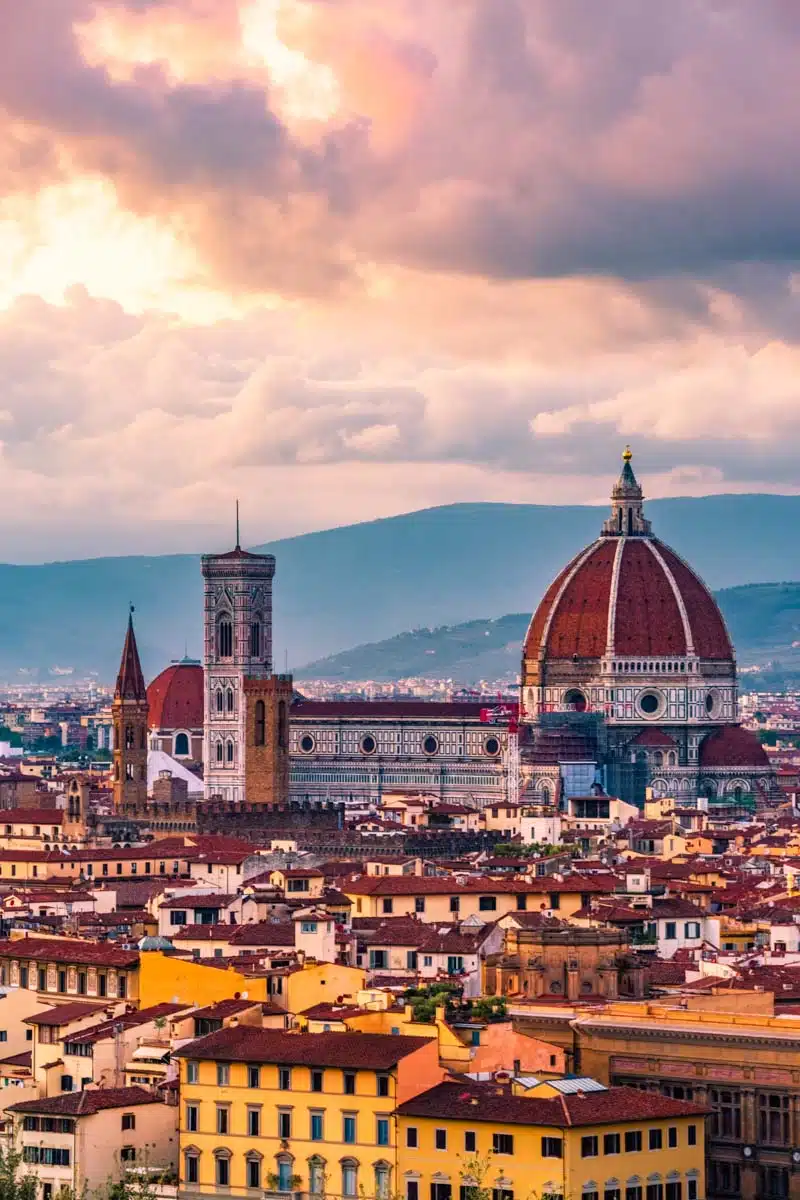 Few cities can rival Florence for sheer beauty.
It's everything you think it should be – the thriving, buzzing heart of Tuscany with a palpable sense of history on every street corner.
Florence certainly deserves a spot at the top of any list of places to visit in Tuscany.
Touristy of course, particularly in the height of summer, but so enchanting that you don't mind sharing the special moments it guarantees with others.
This city was the birthplace of the Italian Renaissance, and it's filled with world-famous art museums and galleries.
The Duomo is a must-see – this massive cathedral took 140 years to build! 
Other can't-miss sights include the Uffizi Gallery, Ponte Vecchio, and Michelangelo's famous statue of David.  
Pisa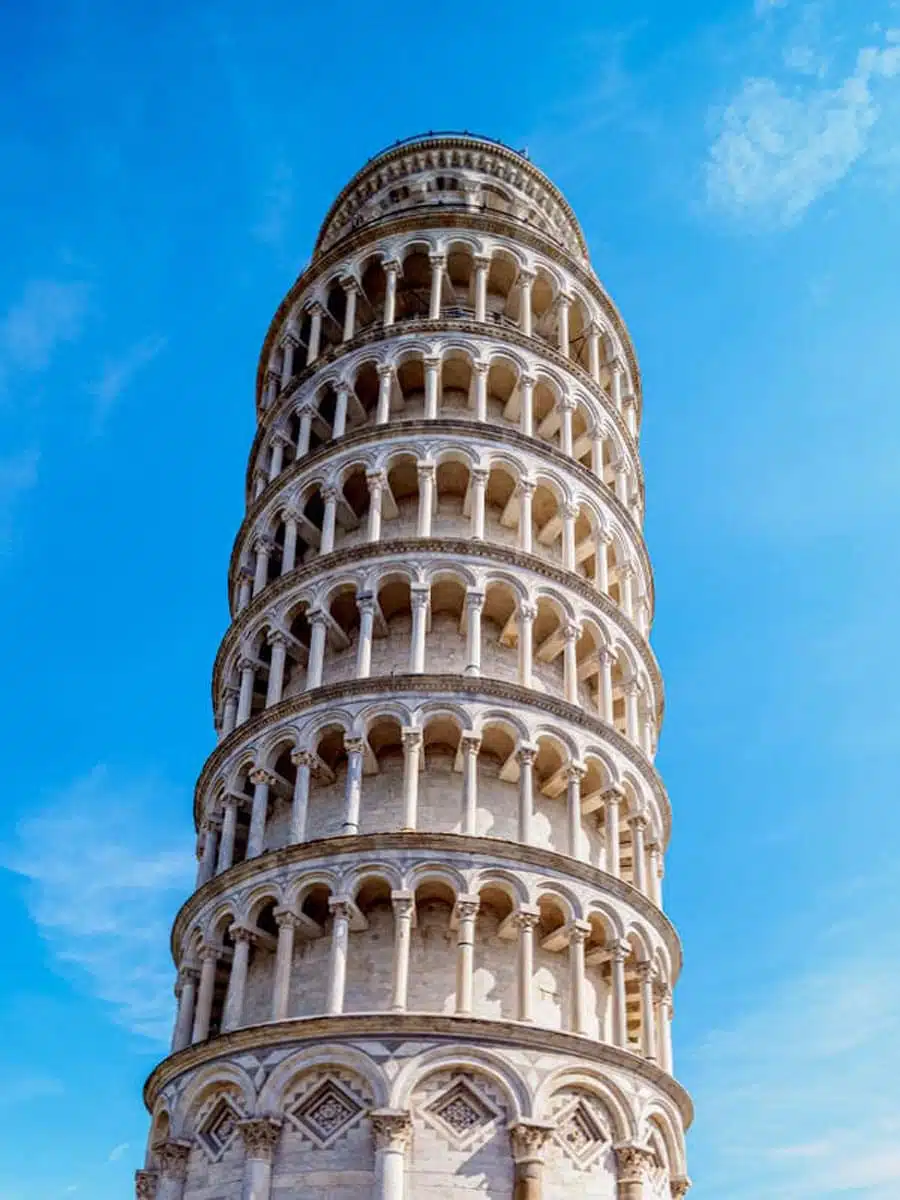 One of the best known Tuscan destinations, Pisa's tower really does lean.
The leaning tower is only one quarter of the centre's impressive Piazza dei Miracoli, whose more successful architectural projects, the Duomo, Baptistery and Camposanto give justice to its name, which translates as the Field of Miracles.
Still, no trip to Pisa is complete without climbing to the top of the tower.
Numbers are limited so book ahead to avoid disappointment on the day. It's open until late during the summer.
For many who visit, Pisa starts and stops at the Piazza dei Miracoli, but venture further and you'll find a buzzing student town with a gorgeous historical centre, high-quality local restaurants and small squares that are perfect for people-watching over a cup of coffee.
​​Stroll along the banks of the Arno River, marvel at the stunning architecture around the city, or visit one of the many museums and churches for a taste of local history.
Siena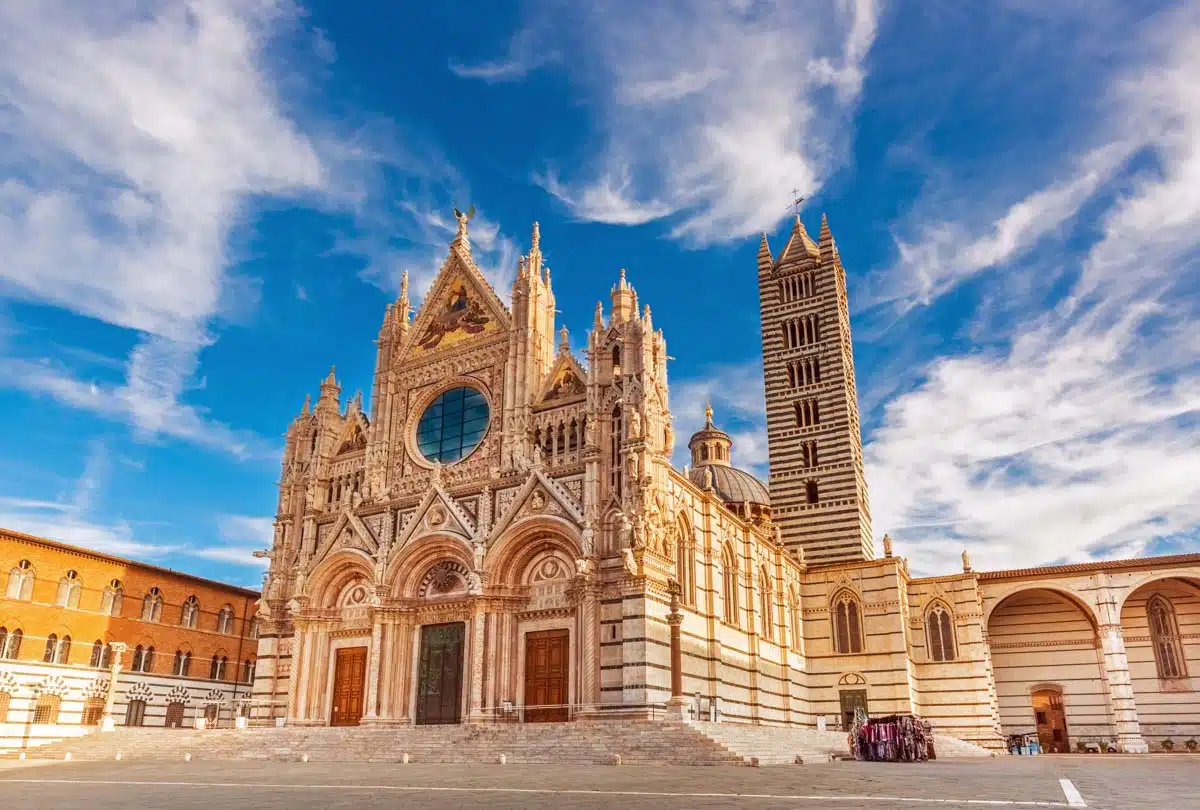 Though its biggest claim to fame may be the world-famous Palio, the horse race that thunders around the central Piazza del Campo twice a year, Siena is the precious Tuscan gem that is always demanding another photograph.
This is where to go in Tuscany to discover the region at its most enchanting. Not for nothing has Siena's historic centre been declared a UNESCO world heritage site. With its sloping cobbled streets and atmospheric palazzi, Siena is one of the most beautiful places to go in Tuscany.
Away from the Piazza del Campo, Siena's highlights include a huge range of art treasures in the city's magnificent, 13th-century black and white striped Duomo and the Palazzzo Piccolomini, as well as a number of fascinating museums.
Siena is also the perfect base from which to explore some of Tuscany's most stunning countryside, including the Chianti region and the area around Montalcino and Montepulciano.
Arezzo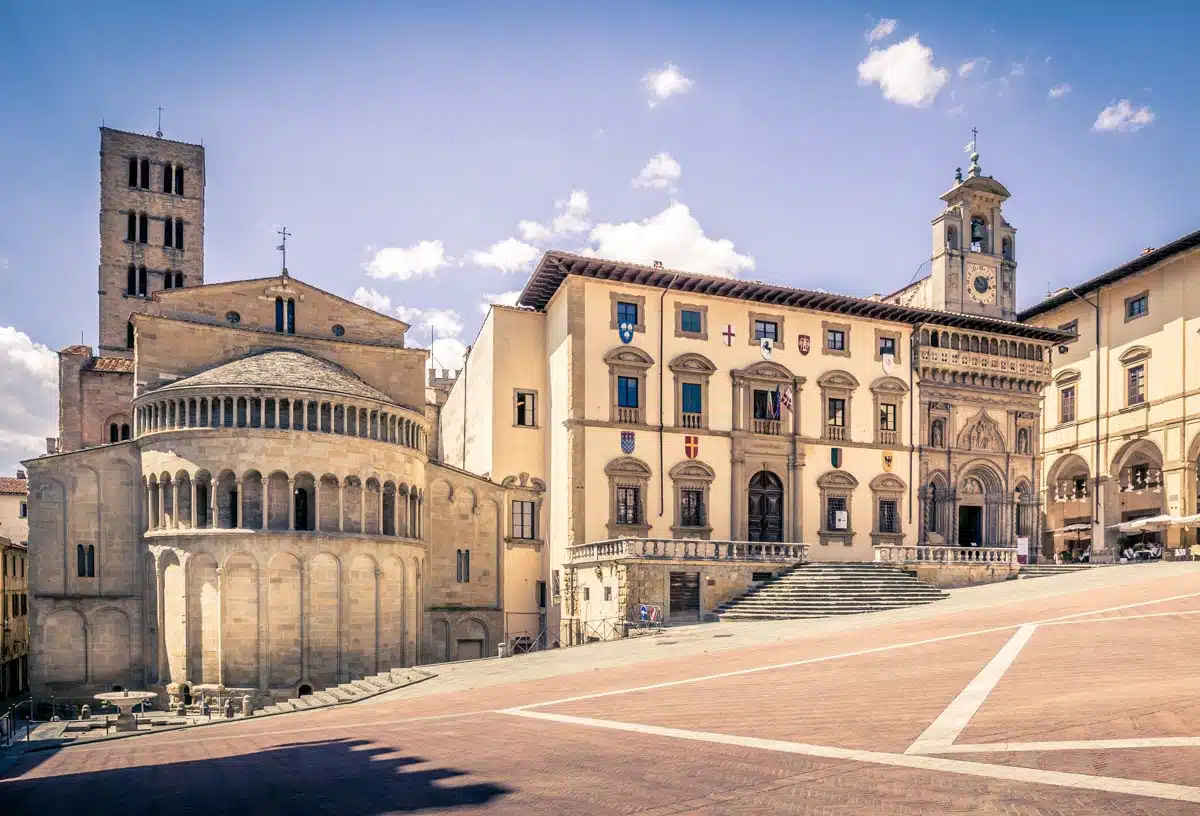 Located in central Tuscany, Arezzo is a charming and historic town that attracts visitors from all over the world. Less busy than some of the other places in Tuscany I've featured in this guide, it's the perfect place to dip into Italy's history without the crowds.
With its beautiful medieval buildings, bustling piazzas (don't miss the stunning Piazza Grande), and vibrant culture, it's easy to see why Arezzo is considered one of the best places to visit in Tuscany.
There's more yet. Timing is everything when you're planning a visit to Arezzo.
Though there's plenty to see at any given time, the monthly antique fair is a captivating maze of treasures waiting to be found.
Go with a full purse, an empty bag and a discerning eye to barter with the affable sellers for your share of the loot.
Lucca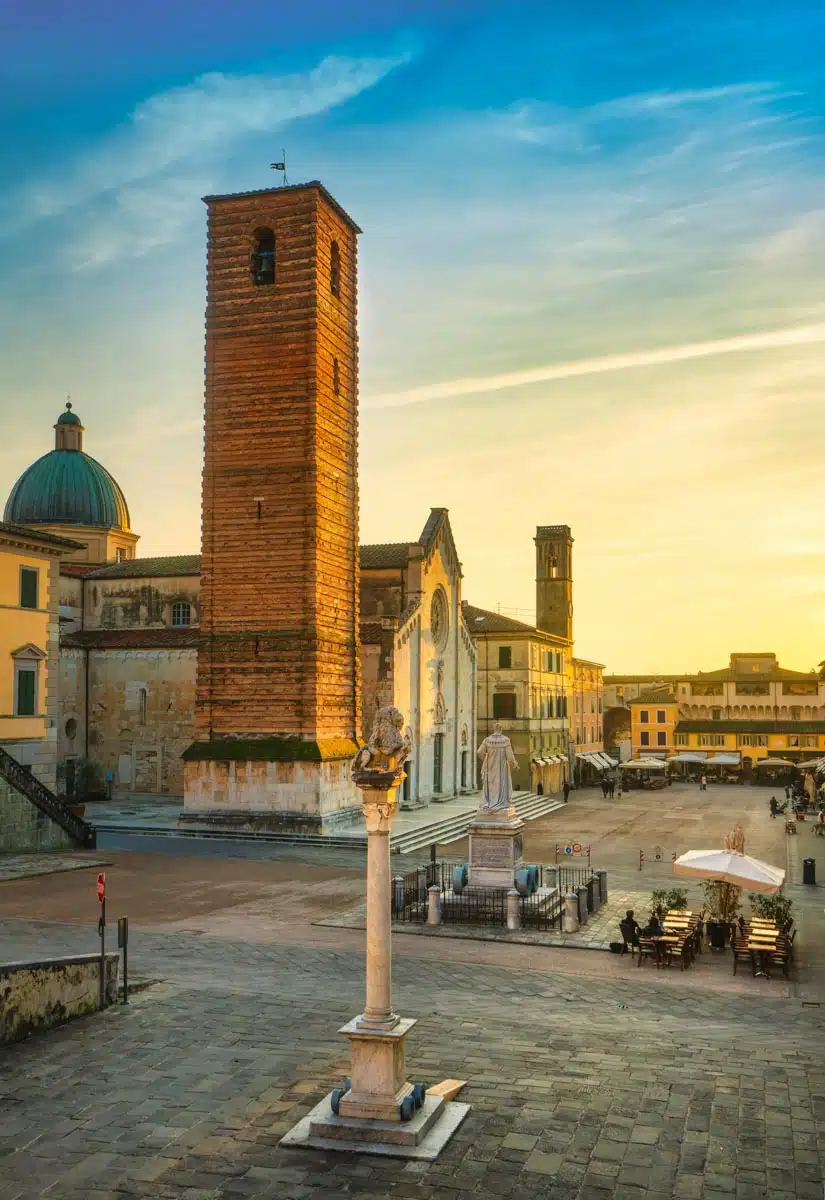 Wondering where to go in Tuscany that's a little bit different? Say hello to Lucca.
As you walk through the streets of Lucca, it's easy to feel as though you've stepped back in time. The walled city of Lucca offers a gentler and more relaxed take on Renaissance Italy.
The center is small and relatively quiet, yet lively enough to be interesting.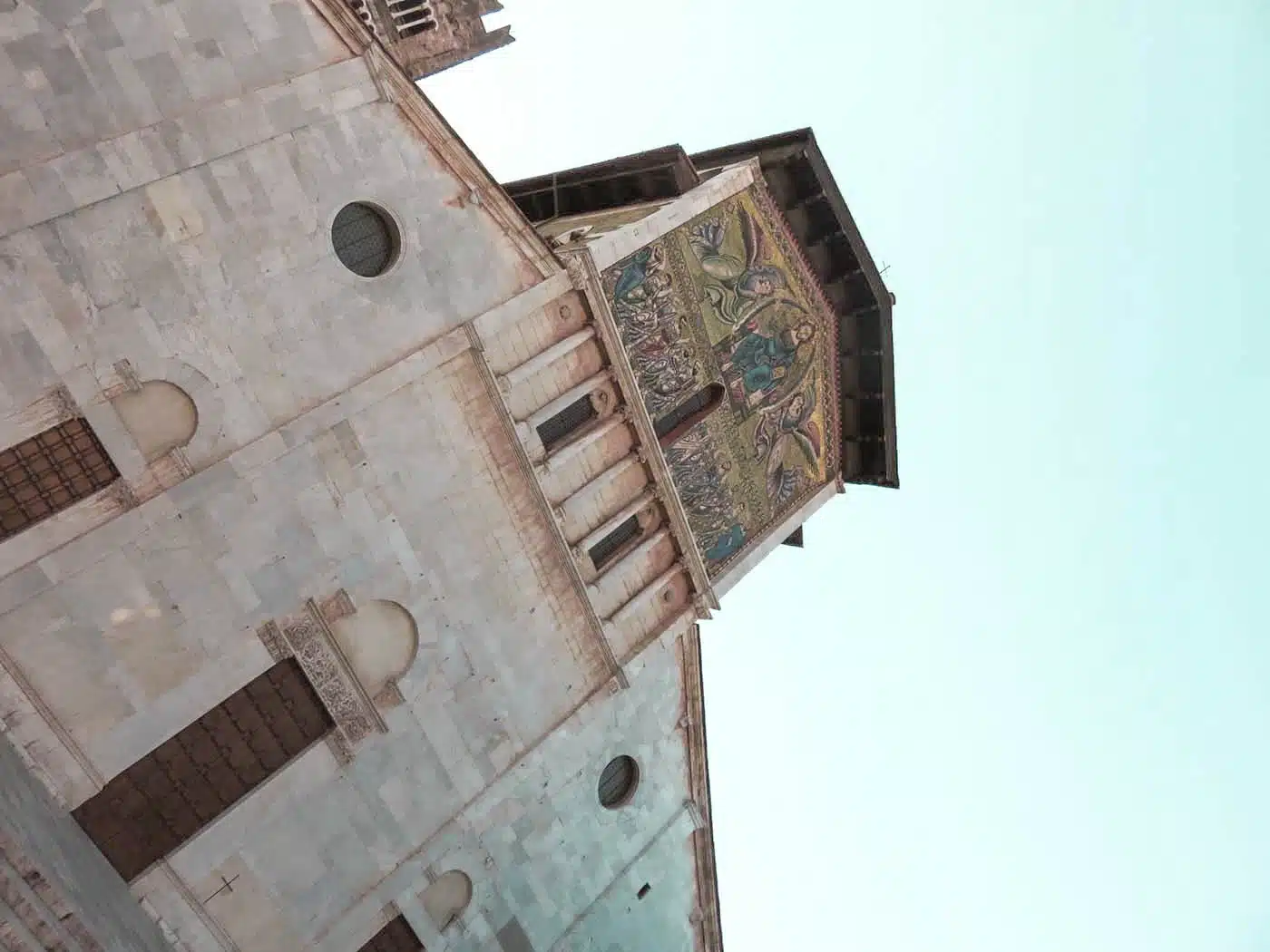 The Lucchese are a fiercely proud bunch, striving hard to maintain the unique culture and atmosphere palpable within the city.
Lucca's Romanesque Cattedrale di San Martino may stand resplendent in striped pearly white but it has fierce competition: Lucca is known as the "City of a Hundred Churches" dating from a particularly productive period of church-building in the 12th and 13th centuries as the city flaunted its wealth.
Of them, the Chiesa di San Michele in Faro stands out for its unashamedly OTT wedding cake facade.
Circumnavigate the city via the wide walls, built and fortified to protect Lucca from its nearby rivals, Florence and Pisa.
Afterwards, wind your way through its streets to find the elliptical Piazza dell' Anfiteatro, shaped by the Roman amphitheatre that it was built on.
Look hard and you can still see some of the original bricks.
Chianti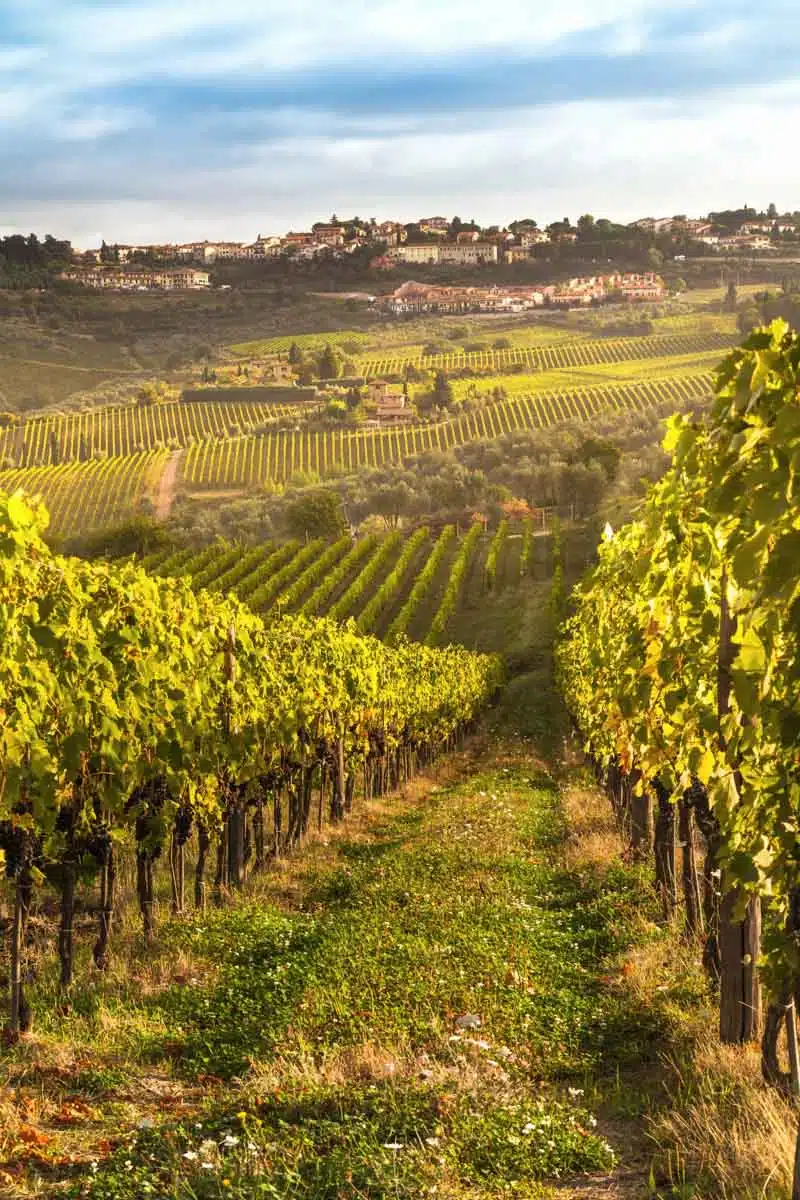 Chianti, full of low-lying villas and fields of vines, is the romantic Tuscany you see in the films.
The diminutive hilltop town of San Gimignano (covered in more detail below), complete with its soaring towers, was beloved by E.M Forster and strolling through it feels like a return to the days of the Grand Tour taken by the fashionable British elite, albeit with a few more visitors.
Savour Chianti at a leisurely pace – grab a café table for a late afternoon aperitivo and wait for dusk to fall as the locals do.
Or flee to the cosseting surrounds of the nearby Essere Spa in ultra-luxe Castello di Casole for a spell of vacation pampering.
Visit one of Chianti's many vineyards where independent winemakers will talk you through their treasured vintages of Chianti Classico, pouring generous measures as they share with you their passion for what they do – you show your appreciation by having just a touch more.
Nothing feels more Tuscan than sitting in the shade of a wisteria-covered arbour, a spread of antipasti on the table, a glass of wine in hand.
San Gimignano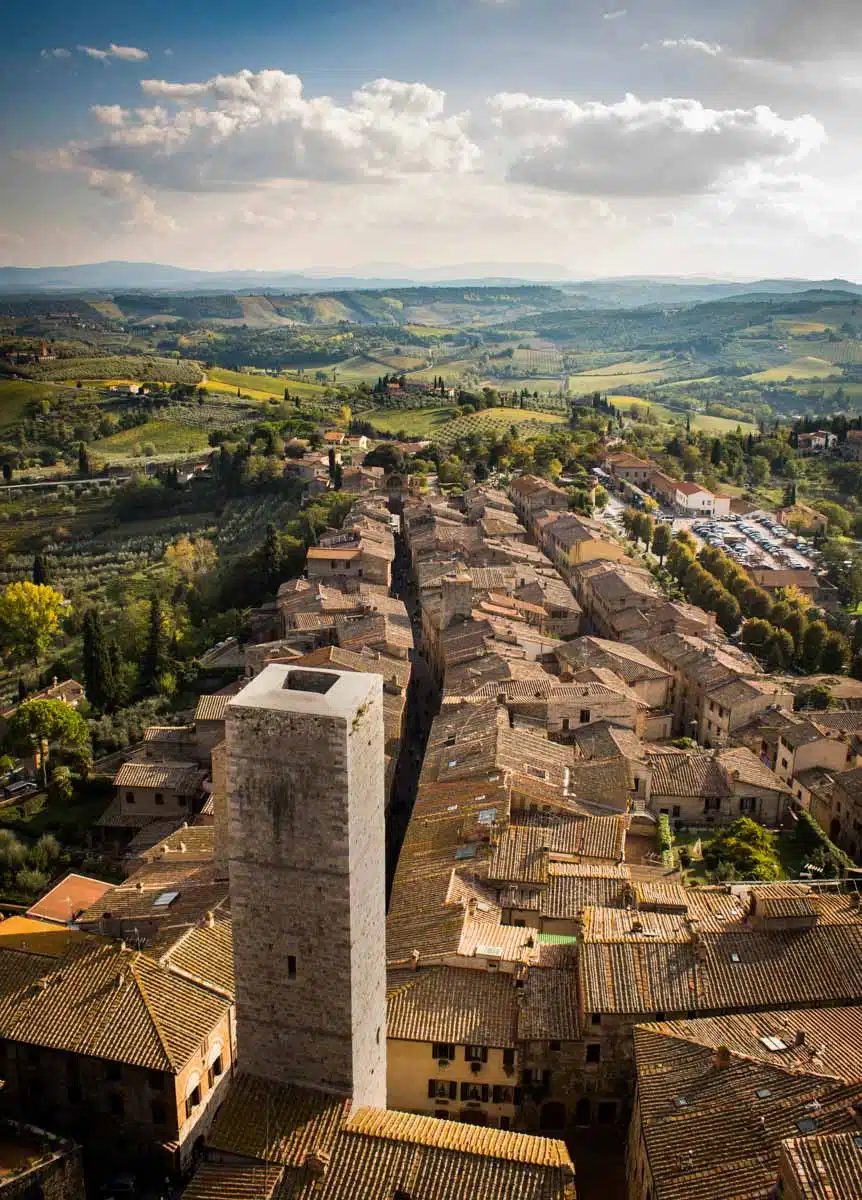 This well-preserved medieval hill town is a must-see on any trip to Tuscany.
San Gimignano's historic centre is a UNESCO World Heritage Site, and it's easy to see why – the town is home to a number of well-preserved towers, churches and other buildings from its medieval heyday.
Stroll through the narrow streets, climb to the top of one of the towers for sweeping views of the Tuscan countryside, or enjoy a glass of the local white Vernaccia wine in one of the town's many bustling wine bars.
No trip to San Gimignano would be complete without sampling one of its celebrated gelato, so be sure to save some room for dessert!
Volterra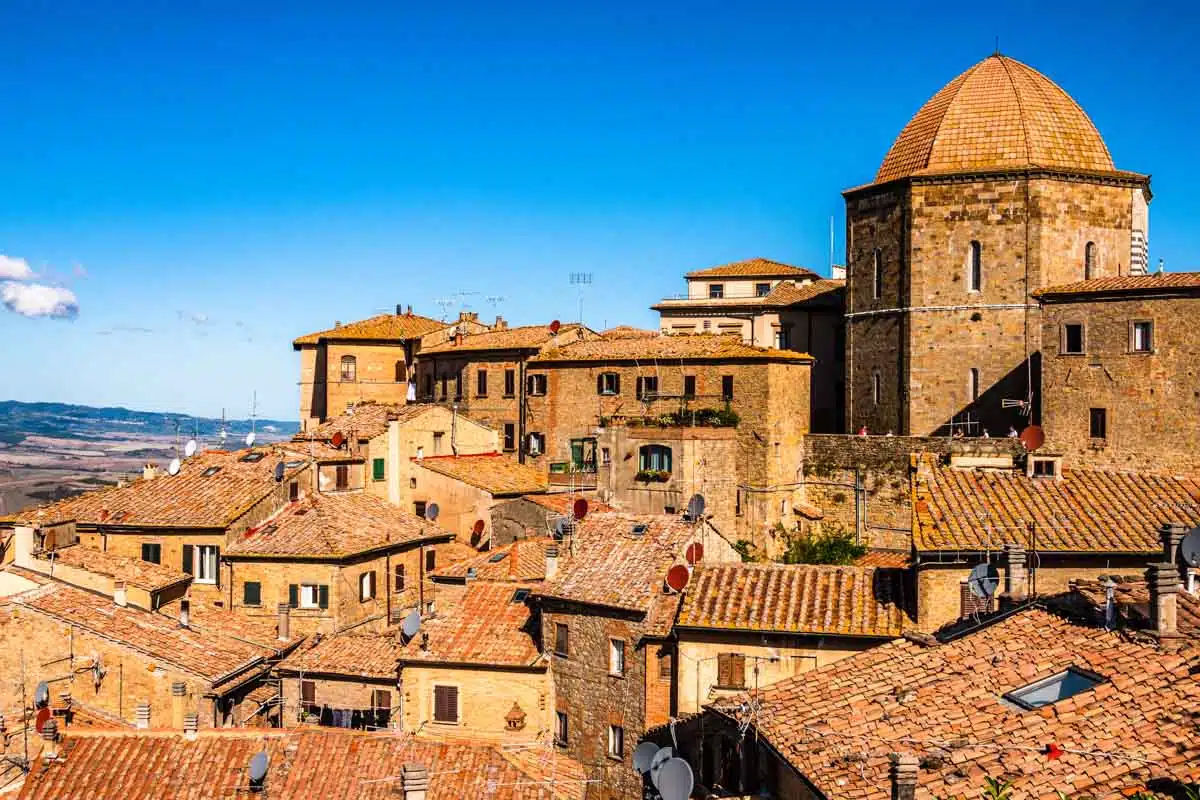 Volterra is one of the best towns to visit in Tuscany – not least because it's one of the area's best-kept secrets.
This medieval hill town boasts Etruscan ruins, a well-preserved historical centre and some of the most breathtaking views in the region.
Perched high atop a hill, Volterra offers visitors sweeping panoramas of the Tuscan countryside.
Don't miss the 13th-century Duomo, which is home to a beautiful sarcophagus by Michelangelo's assistant Giovanni Angelo Montorsoli, or the Palazzo dei Priori, one of the most impressive (and oldest) civic buildings in Tuscany.
For something truly unique, visit the Alabaster Ecomuseum, where you can see artisans at work and learn about the town's centuries-old tradition of alabaster craftsmanship.
Elba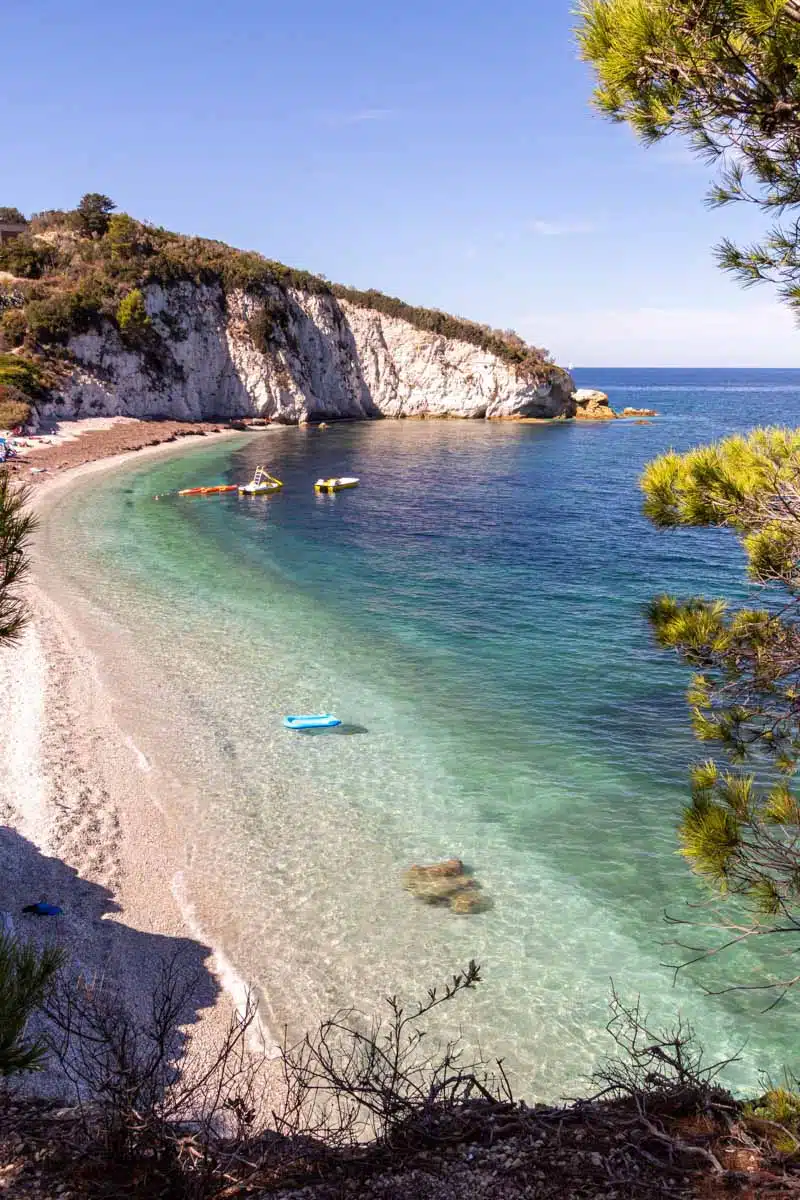 Elba is the largest of the Tuscan islands, and is a popular destination for both Italians and foreigners alike.
The island is home to a number of stunning beaches, as well as a number of historical sites such as Napoleon's residence, Villa San Martino.
There are also plenty of places to enjoy the local cuisine,with fresh seafood being a specialty.
Whether you're looking for a relaxing beach holiday or a chance to explore the island's history and culture, Elba is sure to please.
Val d'Orcia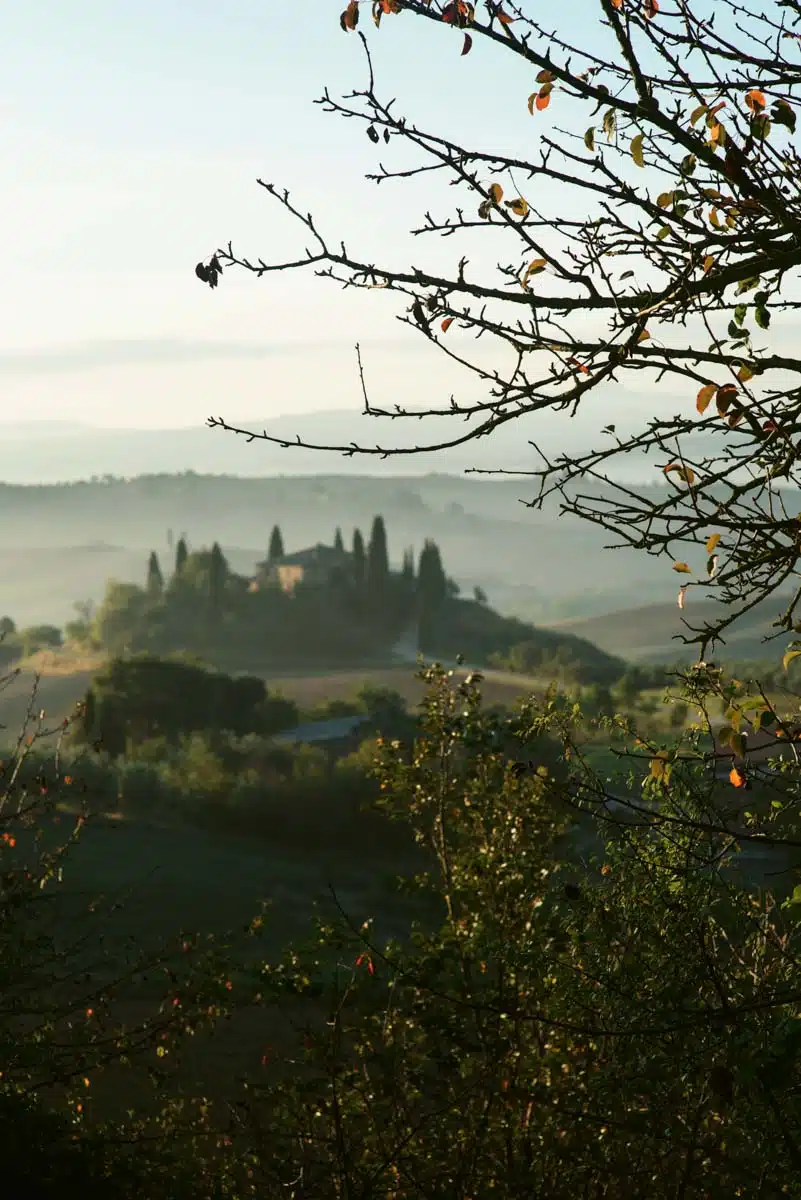 It feels like cheating to include a valley as one of the best places to visit in Tuscany, but anyone who ventures to The Val d'Orcia won't quibble with its inclusion. 
Yet another of Tuscany's UNESCO World Heritage Sites, this stunning valley is home to some of the most beautiful landscape in all of Italy, with its rolling hills, vineyards and picturesque villages.
There are plenty of things to do in the area, from wine tastings and cooking classes to hikes and bike rides.
If you're looking for a truly unforgettable experience, consider staying in one of the area's many agriturismo, where you can enjoy a taste of the traditional Tuscan lifestyle.
Isola del Giglio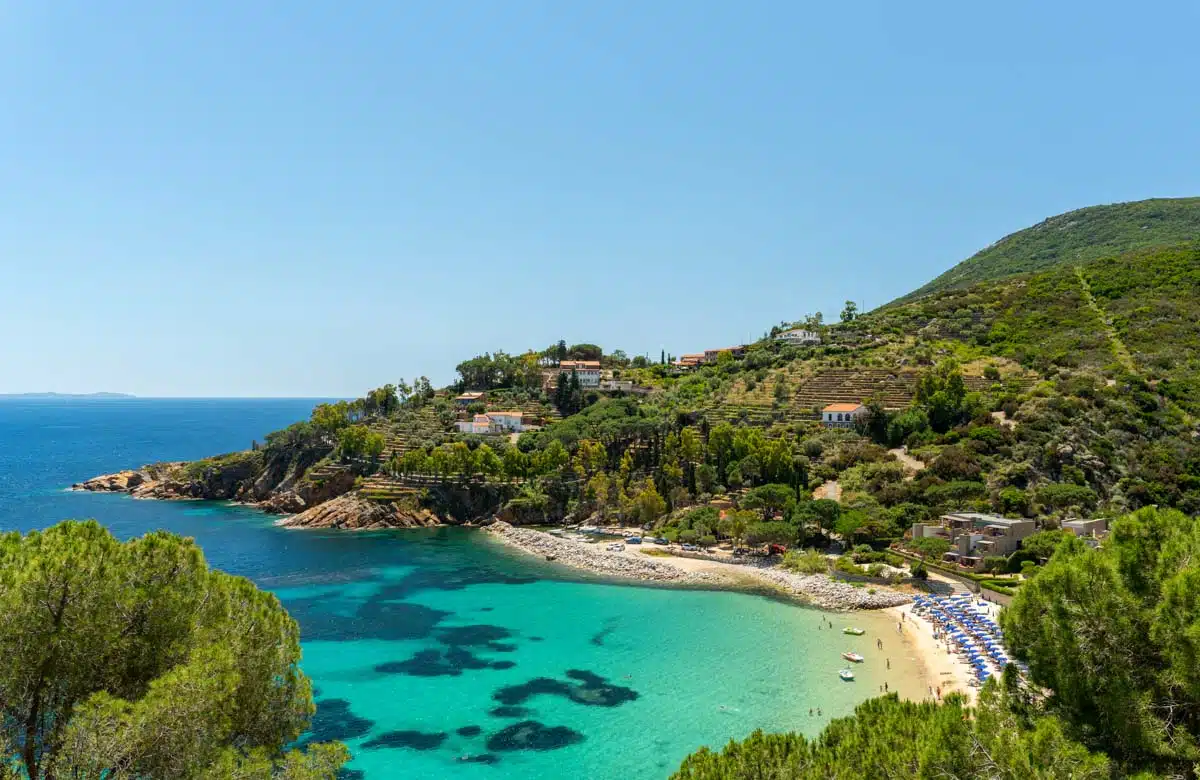 Located just off the coast of Tuscany, Isola del Giglio is a hidden gem waiting to be discovered.
This charming island is home to stunning beaches, medieval towns, and a rich history that will take you back in time.
Stroll through the island's narrow streets, marvel at the ancient ruins of Roman buildings, or enjoy a meal at one of the island's many seaside cafés.
Whether you're looking for a relaxing beach vacation or an exciting adventure, Isola del Giglio is the perfect destination for your next trip to Tuscany.
Monteriggioni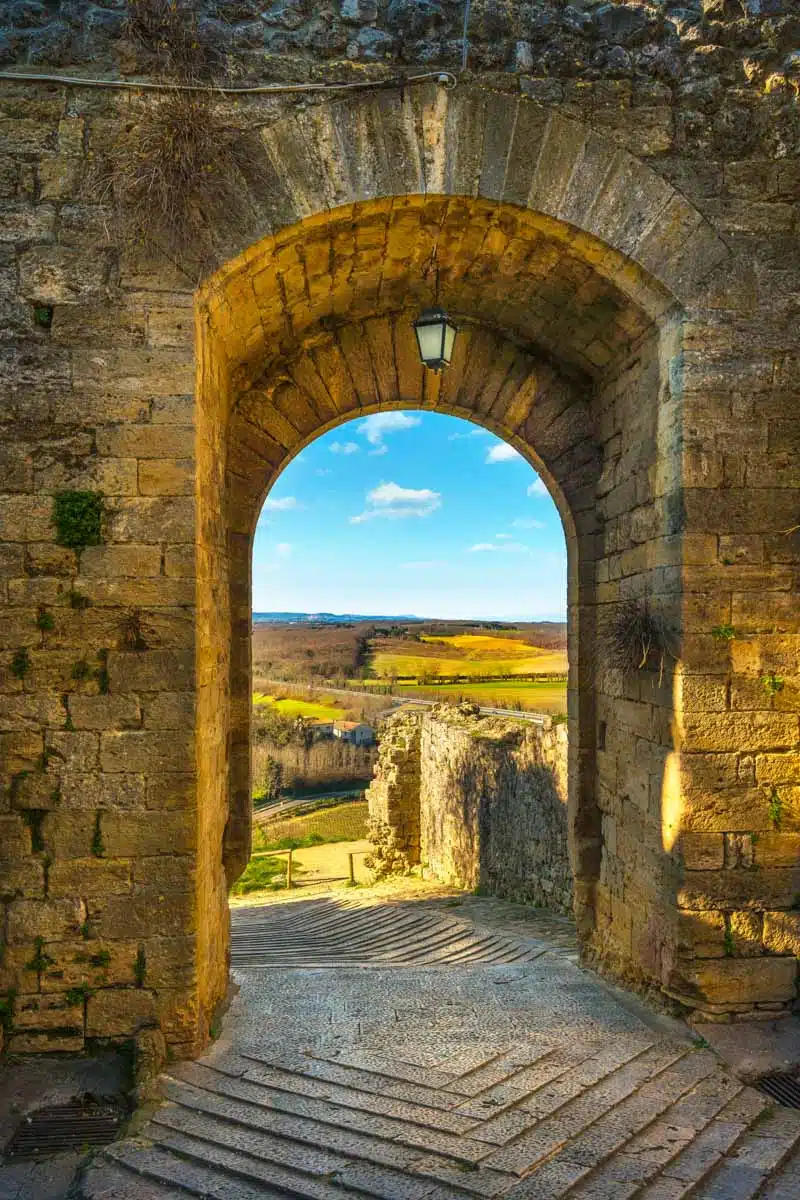 Monteriggioni is a small town located in the province of Siena.
This picturesque town is surrounded by medieval walls and is home to a number of historic buildings, including the medieval tower Castello di Monteriggioni.
Visitors can explore the town by walking along its narrow streets, or they can take a horse-drawn carriage ride around the walls.
No matter how you choose to spend your time in Monteriggioni, be sure to sample some of the local wines and cheeses, which are renowned throughout Tuscany.
Forte dei Marmi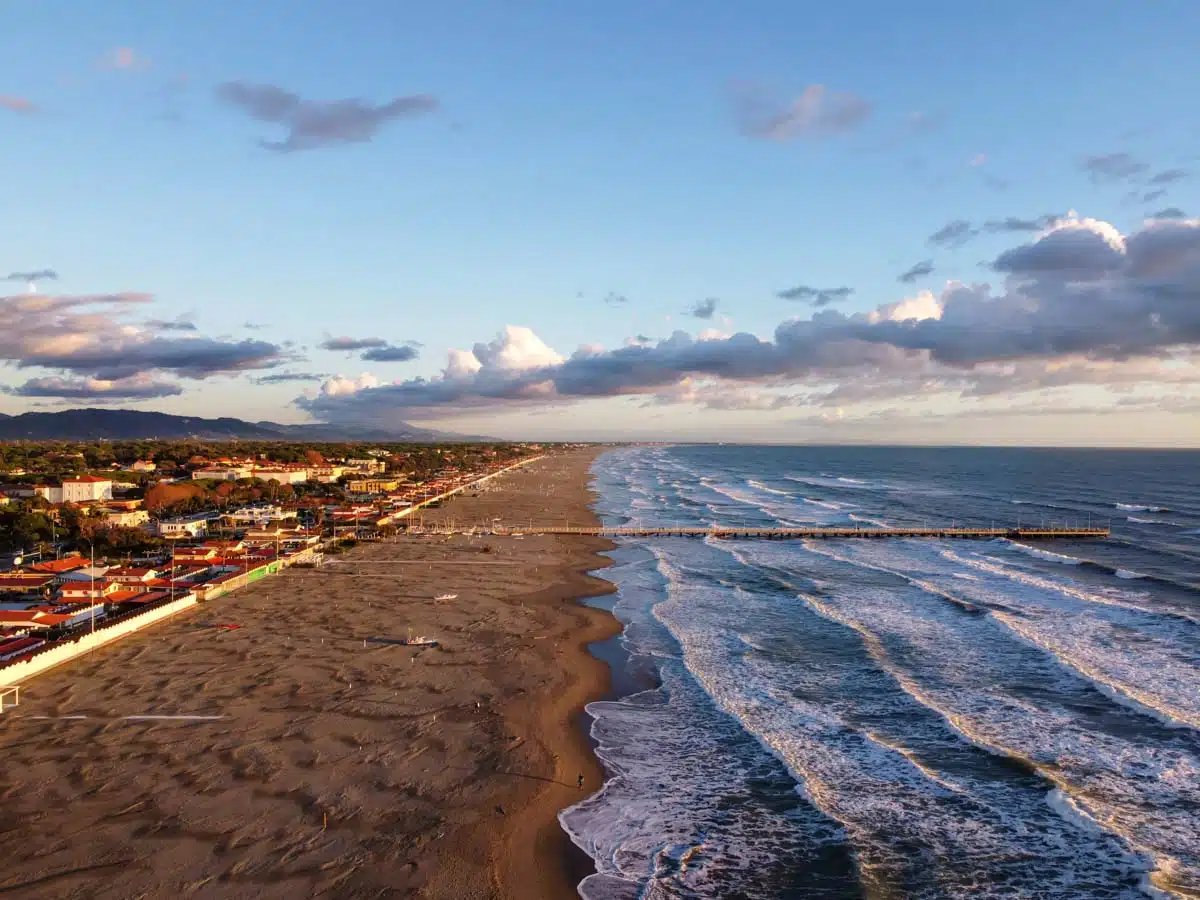 Forte dei Marmi is a charming seaside town located on the western coast of Tuscany.
With its beautiful beaches, quaint boutiques, and stunning views, Forte dei Marmi is the perfect destination for a relaxing vacation.
In addition to spending time at the beach, visitors can also enjoy tennis matches, windsurfing, and a number of other activities.
If you're looking for a stylish and sophisticated town to add to your itinerary, Forte dei Marmi is sure to please.
Grosseto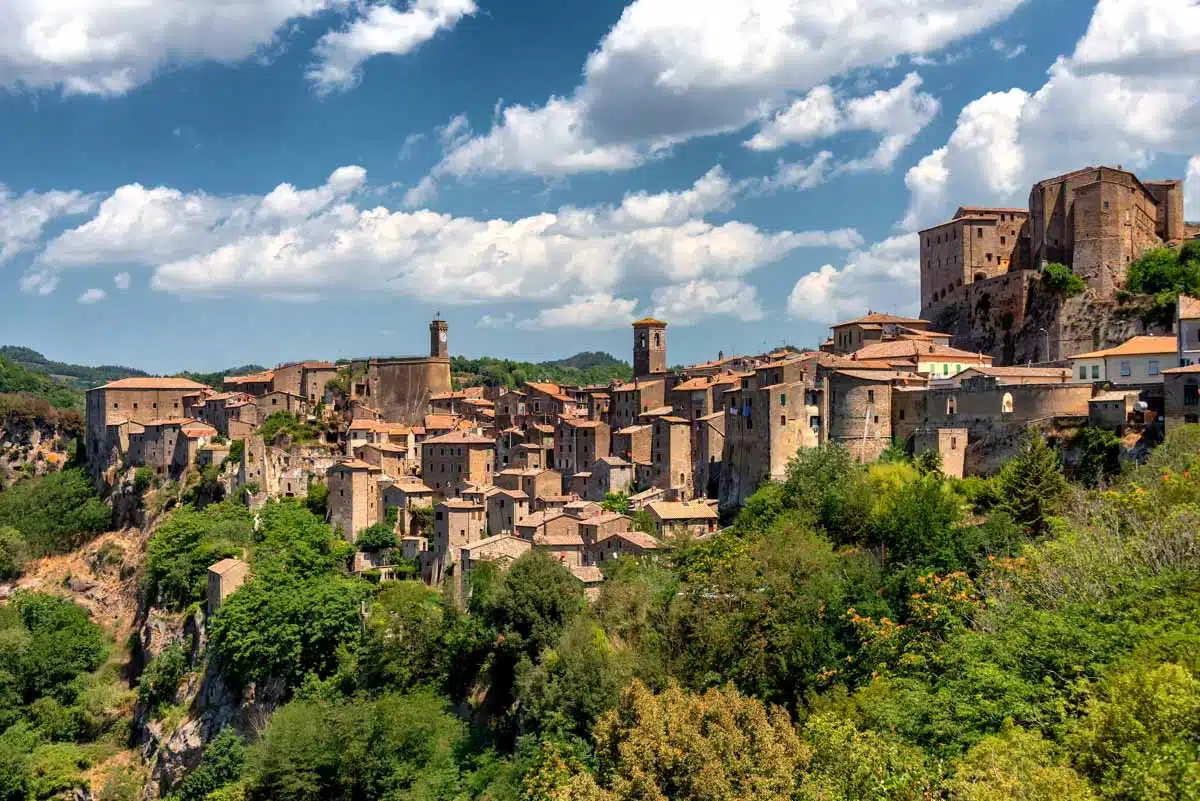 Grosseto is a one of the best cities to visit in Tuscany and is a little off-the-beaten-path too.
The city is home to a number of interesting sights, including the the Duomo di Grosseto (Grosseto Cathedral), and the Museo Archeologico e Etnografico de lla Maremma (Archaeological and Ethnographic Museum of Maremma).
Grosseto is also a great place to enjoy the local cuisine, with fresh seafood being a specialty.
If you're looking for a city with character and charm, Grosseto is a little-known gem.
Montepulciano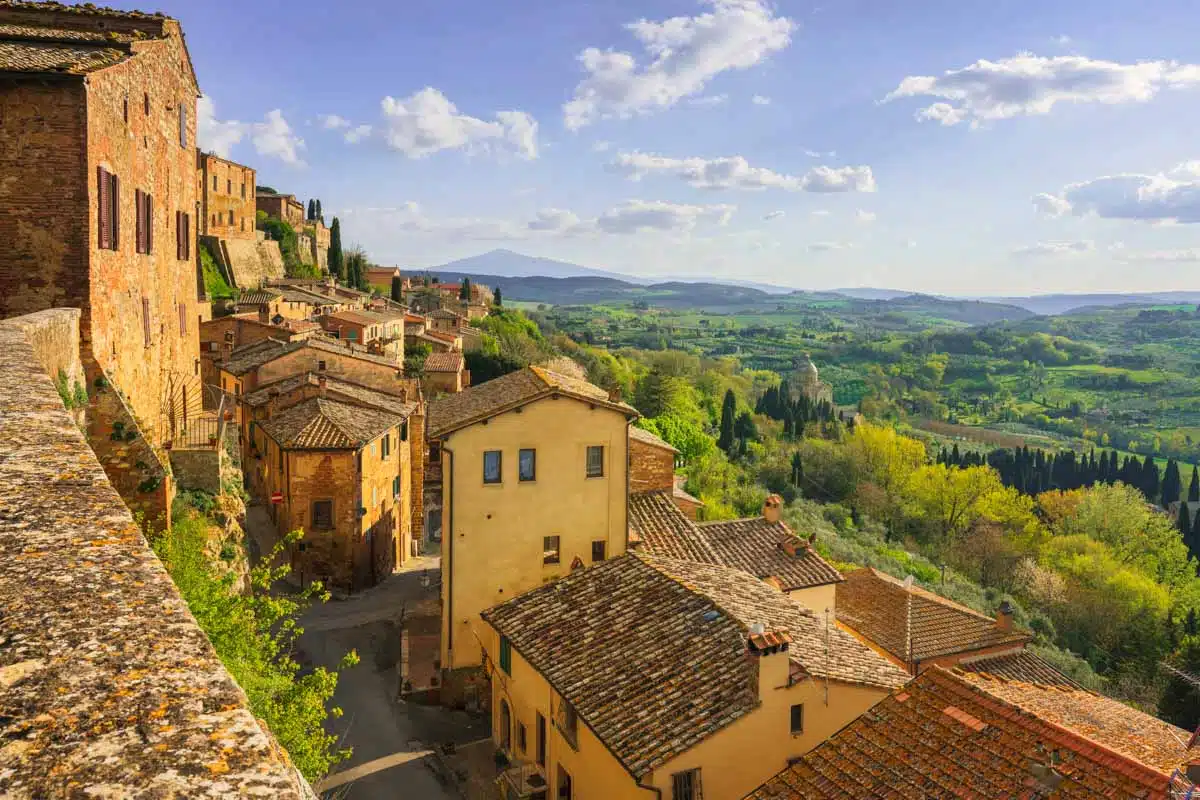 Montepulciano is a beautiful medieval town located in the province of Siena.
With its charming architecture and stunning countryside views, Montepulciano is the perfect destination for anyone looking to experience all that Tuscany has to offer.
In addition to exploring the town's historic streets, visitors can enjoy wine tastings (of course), cooking classes, and a number of other activities.
If you're looking for a truly unforgettable experience, be sure to add Montepulciano to your itinerary.
Cortona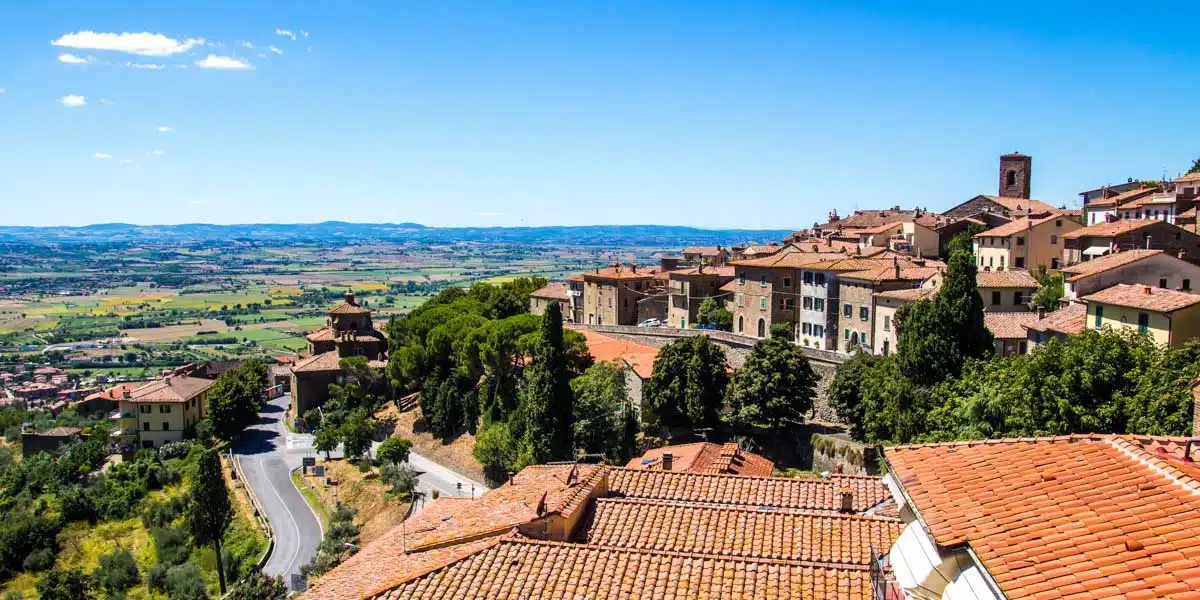 Still have time to spare? Drive further southeast to the small hilltop town of Cortona. Hills mean views, and Cortona has plenty to go round.
Pleasantly dozy the rest of the year, Cortona bursts into revelry in the week surrounding Ascension Day, complete with a crossbow competition on the final day.
Armed with a couple of Italian phrases, you're going to be near unstoppable.
Where to Visit in Tuscany: Map
Love this? Save and share on Pinterest!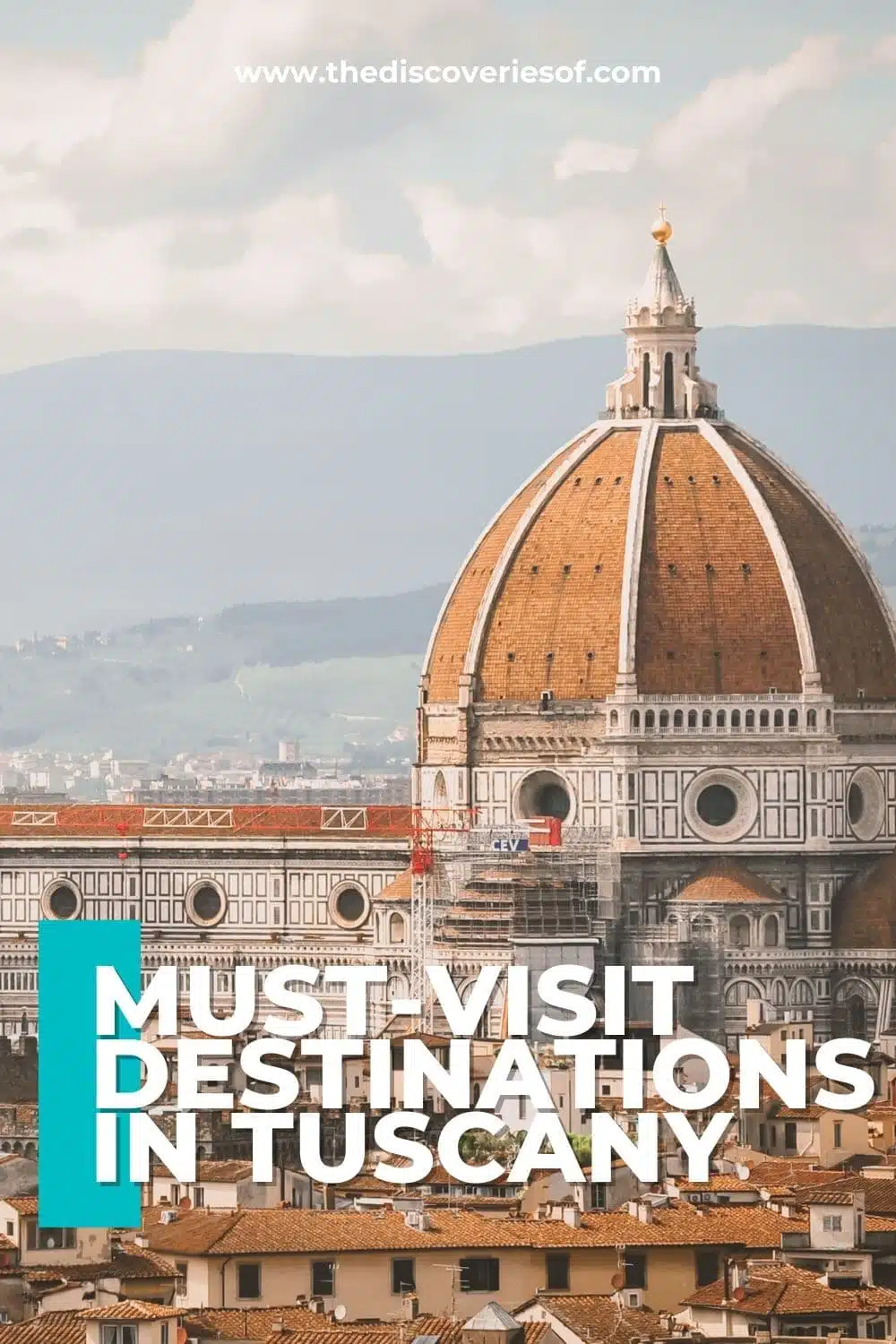 Places to Visit in Tuscany: Read Next