Tuscany knows its charms and isn't afraid to show them off. Teetering hilltop towns surrounded by rolling hills, dramatic religious buildings, museums filled with the wealth and excesses of days past – it's everything you want from Italy and more. Here's my pick of the best places to visit in Tuscany.
Italy's most famous region, Tuscany's main towns and cities are the definition of living history: Florence, Siena, Abrezzo, Lucca, Pisa, Cortona… each with its own delights and attractions.
What do you Need to think about When Choosing Places to Visit in Tuscany?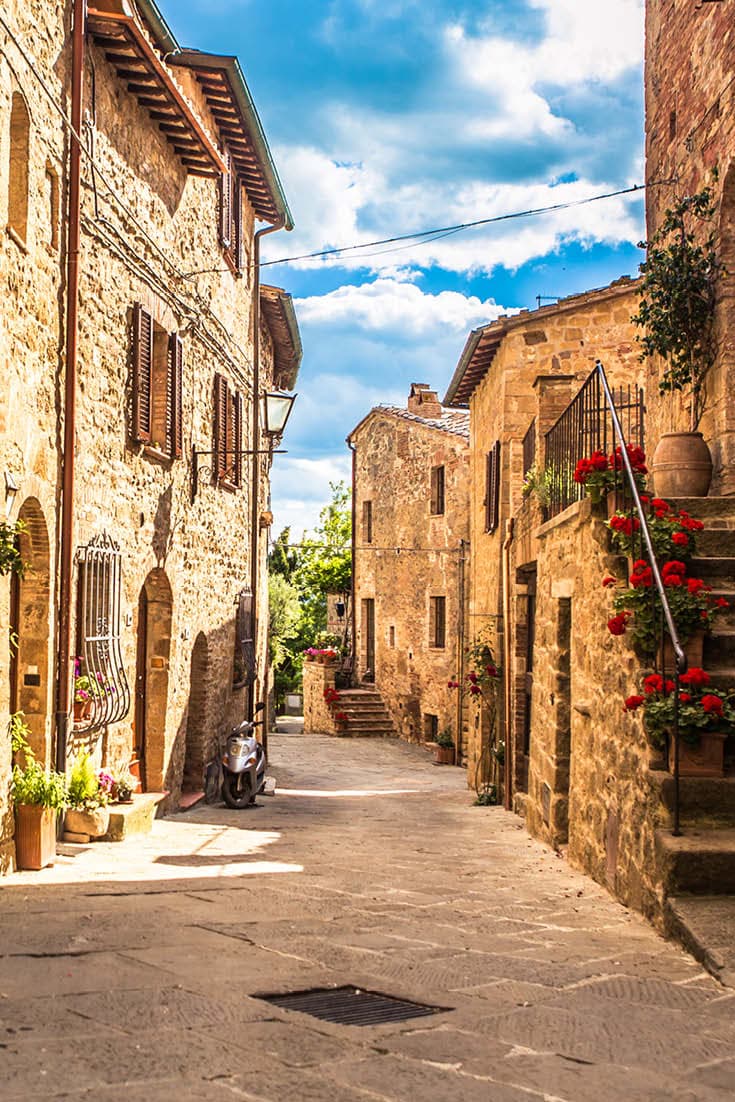 Spend as much time in here as you're able and Tuscany will reward you with a cultural, architectural and culinary heritage that's unreplicated elsewhere.
Armed with a couple of Italian phrases, you're going to be near unstoppable.
That's without even mentioning the countryside – it really does look like the films; rolling vine-covered hills that turn from bright green in summer to tones of ochre as autumn takes hold.
In short, it needs to go right onto your Italy itinerary.
Those hills provide the perfect backdrop for small farmhouses championing the slow food movement and agriturismos offering visitors the chance to immerse themselves in the true Tuscan way where the emphasis is on good food, friends and wine.
It's not all wining and dining, of course. Tuscans love letting their hair down and have many opportunities to do just that, with a seemingly endless rotation of festivals that take place across the region.
Sporting contests dating back to medieval times, jazz festivals, crossbow competitions; the Tuscan summer is a constant celebration.
---
Read more: Road Tripping Through Tuscany
---
Florence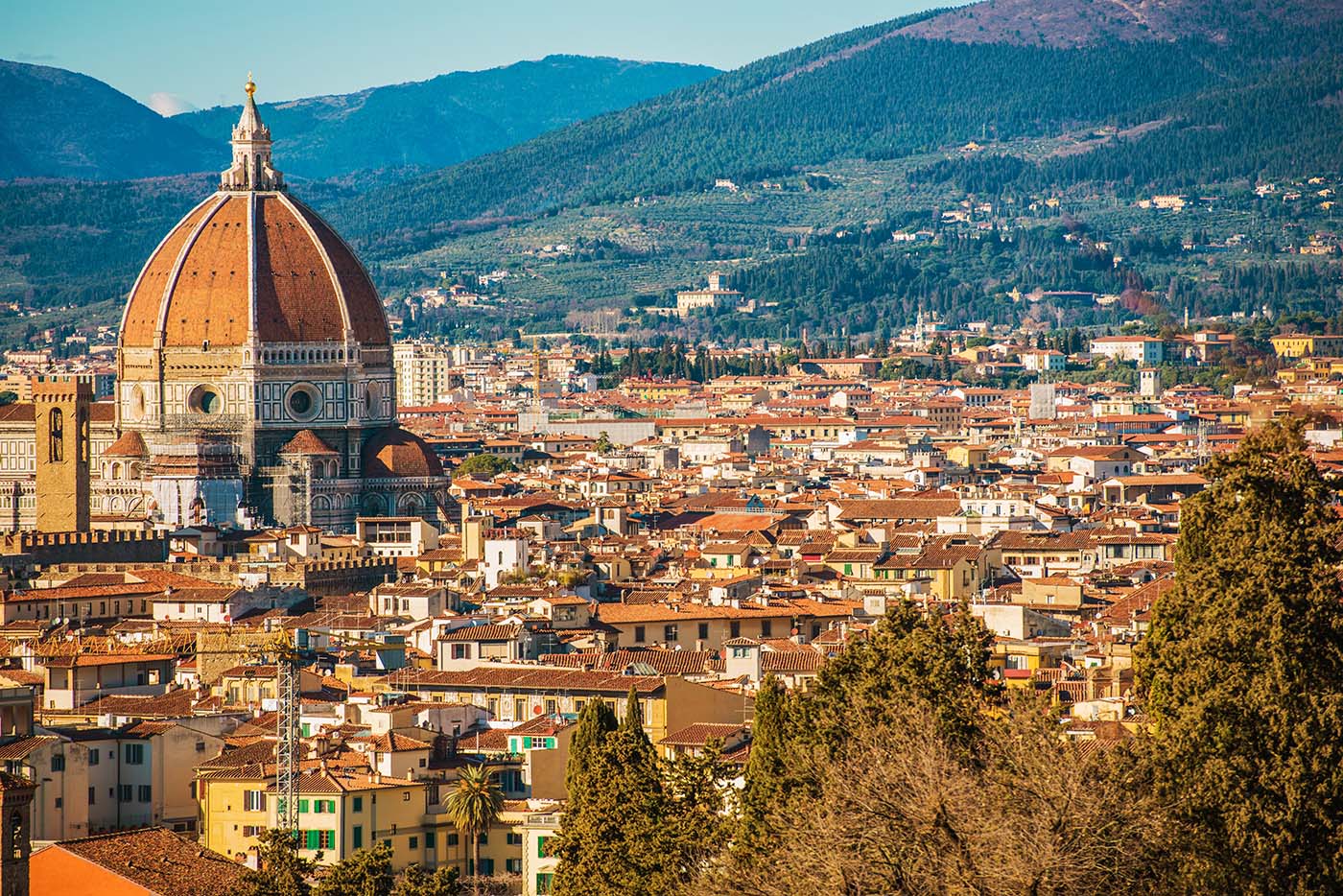 Few cities can rival Florence for sheer beauty. It's everything you think it should be – the thriving, buzzing heart of Tuscany with a palpable sense of history on every street corner.
Florence certainly deserves a spot at the top of any list of places to visit in Tuscany.
Touristy of course, particularly in the height of summer, but so enchanting that you don't mind sharing the special moments it guarantees with others.
Walking around, you could be forgiven for thinking that you've stepped into a book.
An Unmissable Place to Visit in Italy for… Art & Culture
Culture is unavoidable here, with a museum or gallery at every turn.
Housed in the u-shaped and fresco-ceilinged Palazzo degli Uffizi, The Uffuzi Gallery is Italy's best-known. Leonardo da Vinci, Carvaggio, Rembrandt, Michelangelo… the collection here reads like a who's who of art history.
Don't miss the gallery's best-known works: Botticelli's Birth of Venus and Lippi's Madonna and Child with Two Angels.
Elsewhere, in the San Marco area of the city, the Galleria dell'Accademia was purpose-built to showcase Michelangelo's David.
Walking up to the sculpture through the curiously-named Hall of Prisoners (so called for the half-finished sculptures, forever imprisoned in marble) is an unforgettable moment, the sheer scale and beauty of David unimaginable until you've seen him in the flesh.
Book ahead for both the Galleria and Uffizi to spare yourself a long wait in line.
The Grande Museo del Duomo, meanwhile, gets fewer visitors than you'd expect despite an impressive roster of works from the likes of Arnolfo and Michelangelo.
Other Florentine highlights include Museo di San Marco, a convent with an impressive collection of religious works, Santa Maria Novella Church, Spedale degli Innocenti, Basilica di Santo Spirito, Museo degli Argenti and the Galleria d'Arte Moderna.
Don't be fooled by the name: modern here means the 18th and 19th centuries.
The Best Place to Visit in Italy for Architecture?
The much-photographed Duomo and Baptistery, with their intricately-patterned marble facades, dominate the center and are a must for any Florence itinerary.
Their welcomingly cool interiors provide the perfect retreat from the summer heat.
Rest a while before climbing the dome for spectacular views over the city.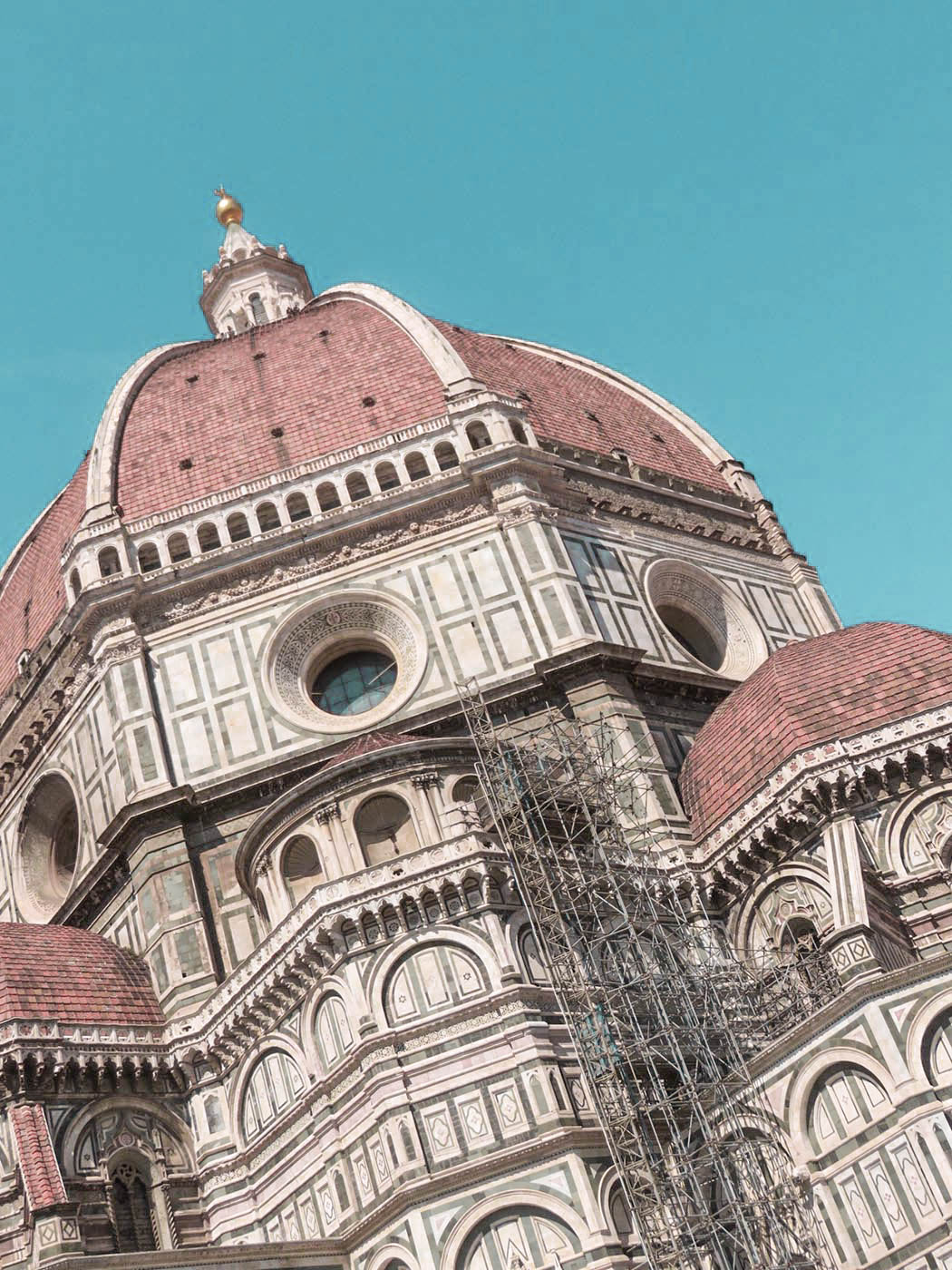 The Palazzo Vecchio is the definition of Renaissance architecture, and has the history to match – it's stood here since 1299, conceived by the architect responsible for the Duomo.
The nearby shop-lined bridge, the Ponte Vecchio, also affords a classic Florentine view. Home originally to the city's butchers, the bridge now offers visitors the chance to buy jewels and trinkets.
Florentines are notoriously fashion-forward, even by Italian standards.
It's no coincidence that Roberto Cavalli, Emilio Pucci, Salvatore Ferragamo and Guccio Gucci were all born here.
The area to the north and northwest of the Ponte Vecchio is the best for upscale shopping. This is where locals and tourists alike come to stock up on the latest from Italy's best designers.
Take-home essentials include handmade leather goods and Florentine chocolates.
Cuisine
When it comes to food, Florence is all about steak and gelato.
True bisteccca Fiorentina should come from Chianina and melt in your mouth – Il Latini is a classic restaurant in which to savor it.
L'Osteria de Giovanni is quieter but no less impressive. Follow your steak with a gelato, it was invented here after all. Everyone has their favourite gelateria but Gelateria la Carraia, for me, really is perfection.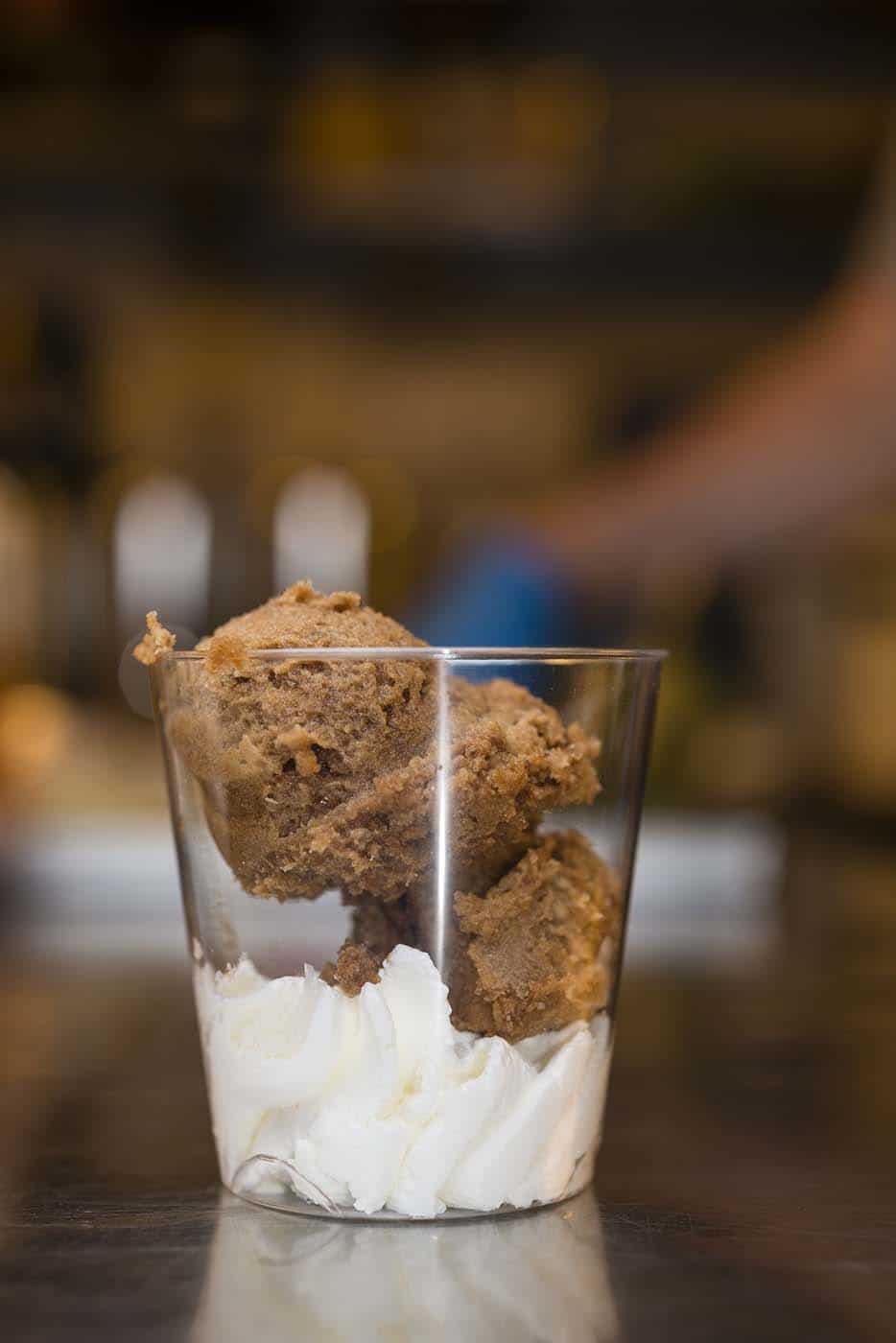 That's not to say that Florentine cuisine stops at steak and ice cream.
There are plenty of options for an all-out gastronomic treat – the Savani Tartufi Truffle Restaurant in the Collection Florence Porta Rossa Florence is a must for truffle-lovers.
Stop off for a delicious aperitivo at Il Portico in the Montebello Splendid Florence on your way.
When you've finished dinner, turn your attention to fine Italian wines at Le Volpi e l'Uva – the sheer number and variety of Italian wines here will surprise even the most knowledgeable oenophile.
See Something Different
Time your trip to Florence for the end of June and you'll witness the semis and final of the Calcio Storico, a hybrid of football, rugby and wrestling native to Florence.
In the annual Calcio, four teams, each hailing from a different Florentine neighbourhood compete in the Piazza Santa Croce, which is covered in dirt and framed by bleachers for the occasion.
The final is played on June 24th and is unlike anything else you'll see in Florence, or indeed Italy.
No one could (or would) blame you if you didn't ever want to leave Florence, but the rest of Tuscany awaits. Tuscany is one of Italy's eternally romanticised settings where you can never quite separate fact from fiction.
An impossibly-beautiful hilltop town catching the warm glint of the morning light, a quiet bike ride along a dusty lane framed by tall cypress trees, a roll call of small cities, vying with each other for historical importance and cultural heritage – it's almost too good to be true.
Pisa
Away from Florence, Tuscan towns and cities set out to capture your imagination. Allow plenty of time to explore those you can.
Pisa's tower really does lean, but it's only one quarter of the centre's impressive Piazza dei Miracoli, whose more successful architectural projects, the Duomo, Baptistery and Camposanto give justice to its name, which translates as the Field of Miracles.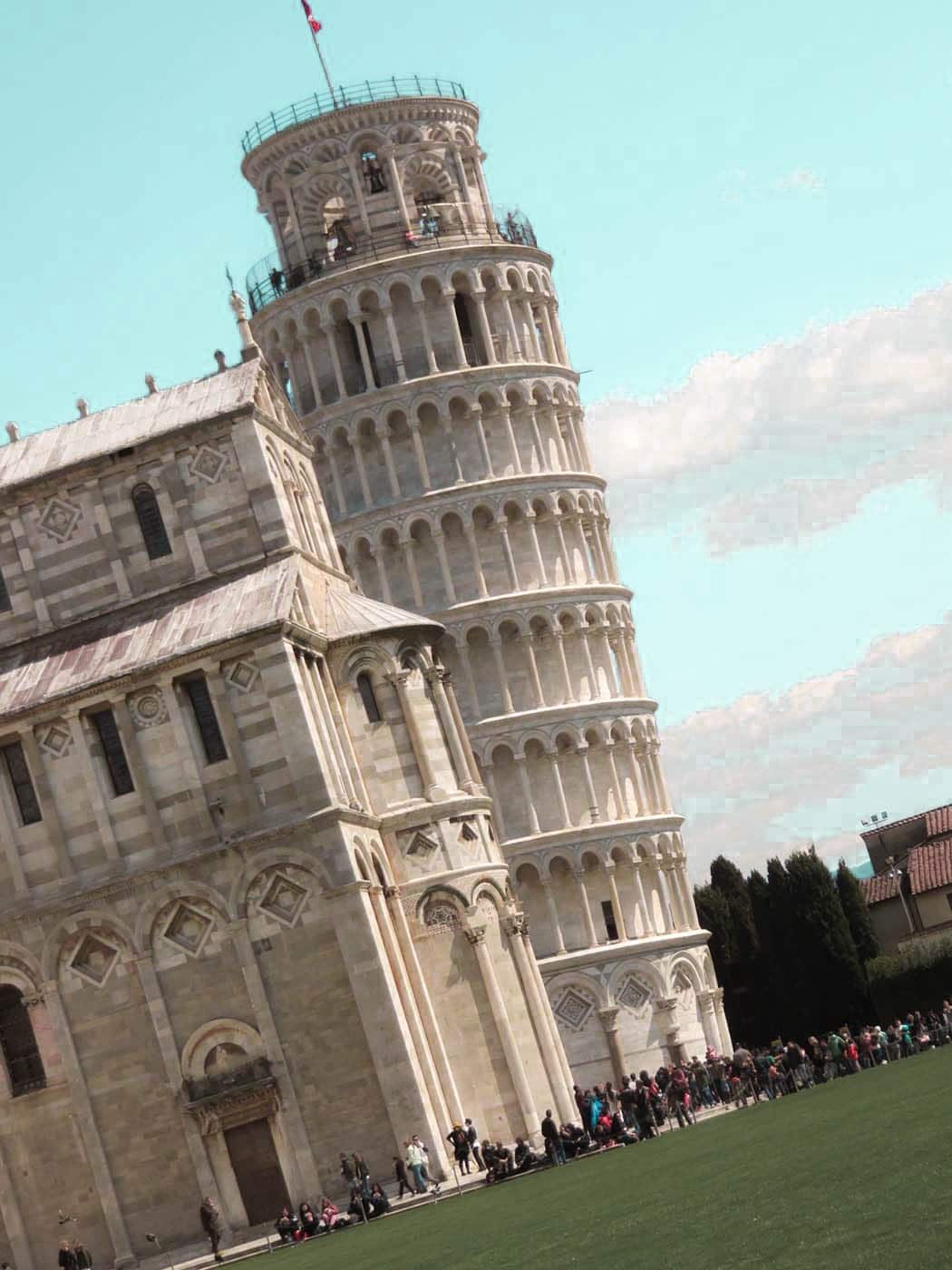 Still, no trip to Pisa is complete without climbing to the top of the tower.
Numbers are limited so book ahead to avoid disappointment on the day. It's open until late during the summer.
For many who visit, Pisa starts and stops at the Piazza dei Miracoli, but venture further and you'll find a buzzing student town with a gorgeous historical centre, high-quality local restaurants and small squares that perfect for people-watching over a cup of coffee.
Siena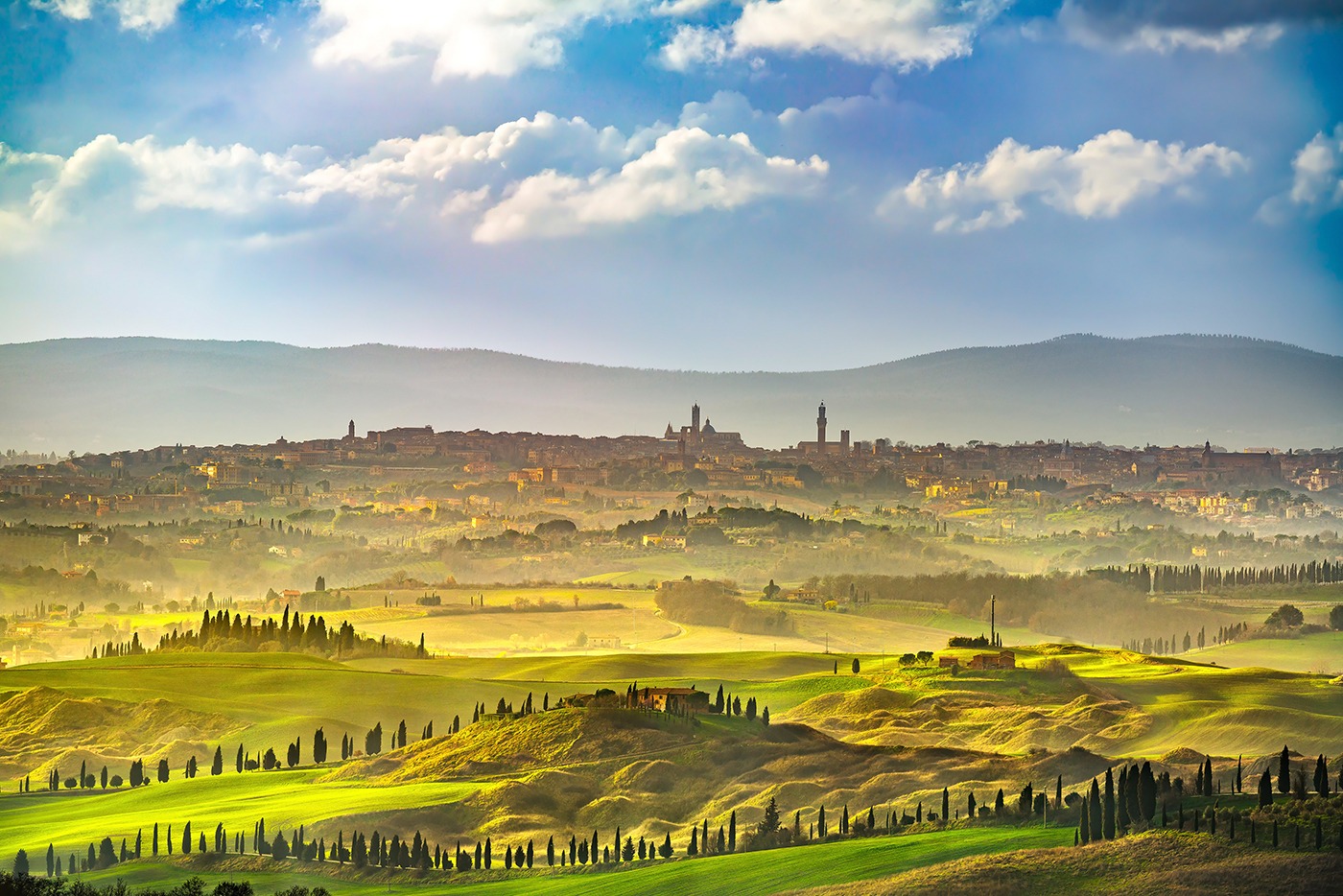 Though its biggest claim to fame may be the world-famous Palio, the horse race that thunders around the central Piazza del Campo twice a year, Siena is the precious Tuscan gem that is always demanding another photograph – not for nothing has its historic centre been declared a UNESCO world heritage site.
You could spend weeks simply walking the centre of Siena and still come away in awe.
Arezzo
There's more yet. Timing is everything when you're planning a visit to Arezzo.
Though there's plenty to see at any given time, the monthly antique fair is a captivating maze of treasures waiting to be found.
Go with a full purse, an empty bag and a discerning eye to barter with the affable sellers for your share of the loot.
Cortona
Still have time to spare? Drive further southeast to the small hilltop town of Cortona. Hills mean views, and Cortona has plenty to go round.
Pleasantly dozy the rest of the year, Cortona bursts into revelry in the week surrounding Ascension Day, complete with a crossbow competition on the final day.
Lucca
The walled city of Lucca offers a gentler and more relaxed take on Renaissance Italy.
The center is small and relatively quiet, yet lively enough to be interesting.
The Lucchese are a fiercely proud bunch, striving hard to maintain the unique culture and atmosphere palpable within the city.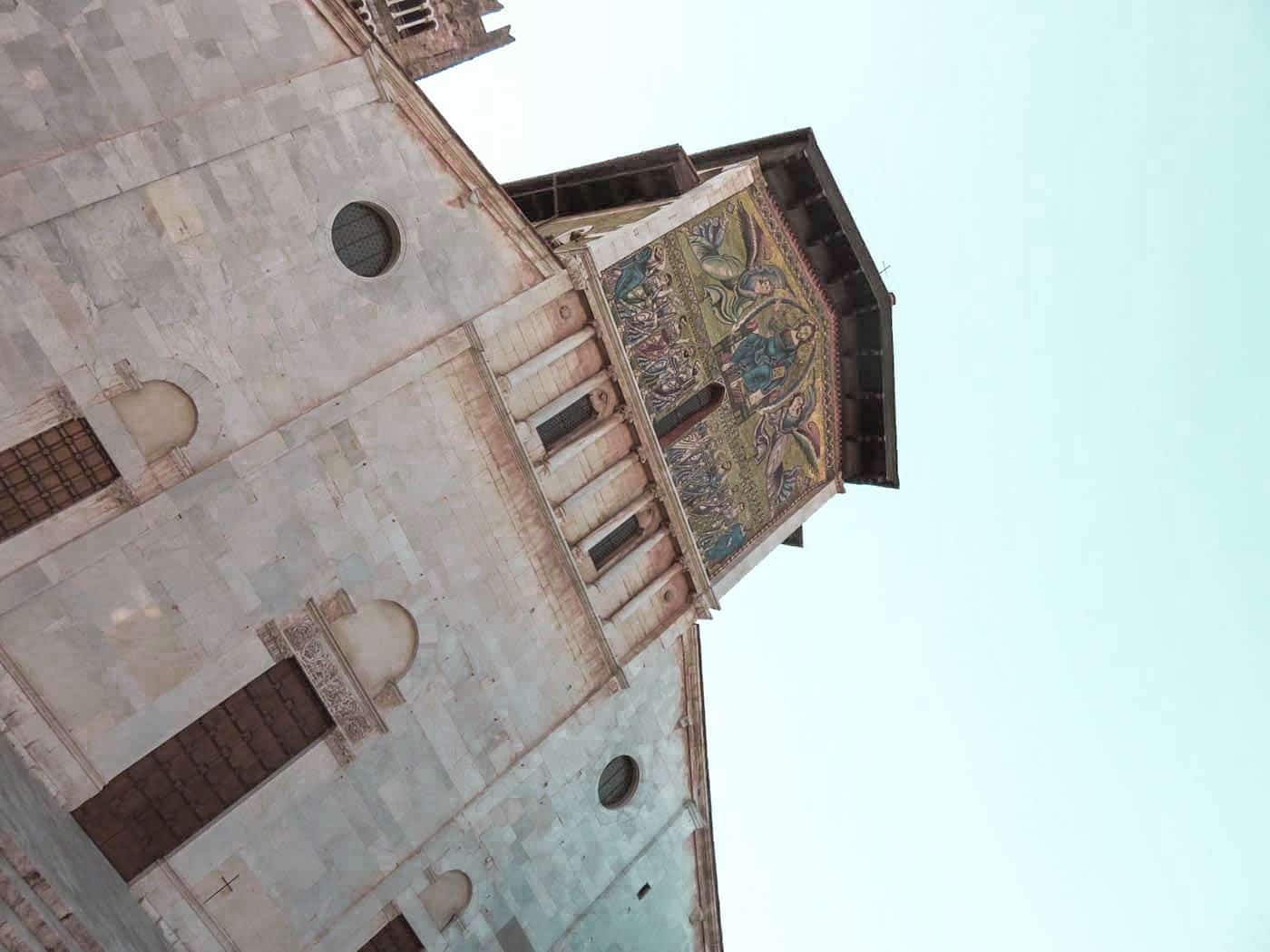 Lucca's Romanesque Cattedrale di San Martino may stand resplendent in striped pearly white but it has fierce competition: Lucca is known as the "City of a Hundred Churches" dating from a particularly productive period of church-building in the 12th and 13th centuries as the city flaunted its wealth.
Of them, the Chiesa di San Michele in Faro stands out for its unashamedly OTT wedding cake facade.
Circumnavigate the city via the wide walls, built and fortified to protect Lucca from its nearby rivals, Florence and Pisa, then wind your way through its streets to find the elliptical Piazza dell' Anfiteatro, shaped by the Roman amphitheatre that it was built on.
Look hard and you can still see some of the original bricks.
Chianti
Chianti, full of low-lying villas and fields of vines, is the romantic Tuscany you see in the films.
The diminutive hilltop town of San Gimignano, complete with its soaring towers, was beloved by E.M Forster and strolling through it feels like a return to the days of the Grand Tour taken by the fashionable British elite, albeit with a few more visitors.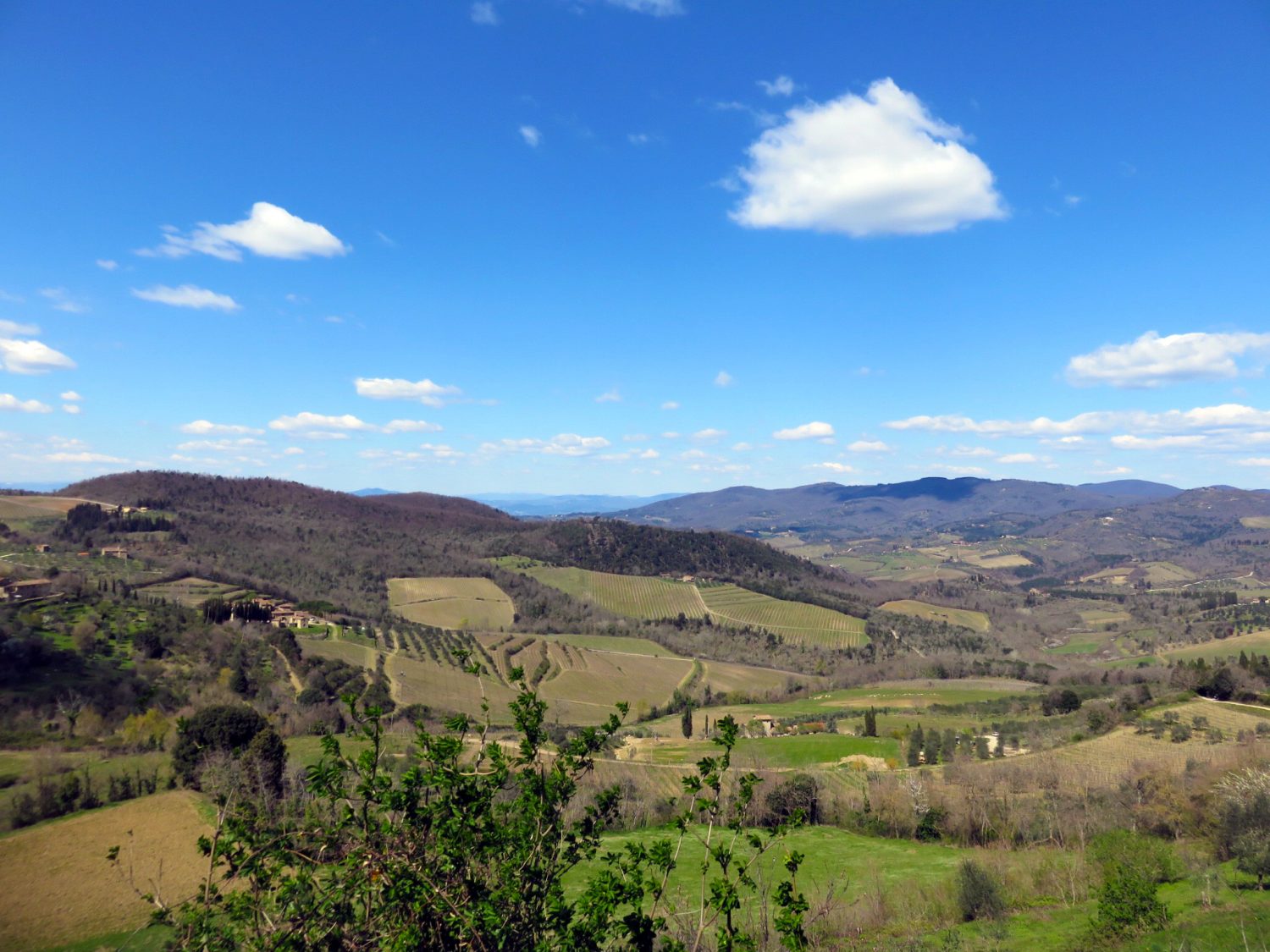 Savour Chianti at a leisurely pace – grab a café table for a late afternoon aperitivo and wait for dusk to fall as the locals do.
Or flee to the cosseting surrounds of the nearby Essere Spa in ultra-luxe Castello di Casole for a spell of vacation pampering.
Visit one of Chianti's many vineyards where independent winemakers will talk you through their treasured vintages of Chianti Classico, pouring generous measures as they share with you their passion for what they do – you show your appreciation by having just a touch more.
Nothing feels more Tuscan than sitting in the shade of a wisteria-covered arbour, a spread of antipasti on the table, a glass of wine in hand.
Culinary Tuscany
Wherever you are in Tuscany, be sure to experience Cucina Contandina.
Based on traditional peasant cooking, dishes contain filling ingredients such as bread and beans and are reliant on the very freshest produce to make them shine.
Start with a few slices of finocchiona, thin slices of Tuscan salami made from pork, garlic, wine and fennel, or a plate of panzanella, a simple bread and tomato salad that is much more than the sum of its parts – a riotous burst of flavours in the mouth.
Follow this with a hearty ribollita – cabbage, bean and pork soup.
Agriturismos offer a more hands-on approach to things. Bring in the grape harvest, pick fruit and vegetables and learn to cook recipes passed down over several generations. Or do nothing, simply savouring the pace of rural life.
Want to try something a little different? Why not visit Tuscany's equally beautiful neighbour – Umbria?
Love this? Save and share on Pinterest!