Italy is a country full of incredible sights, delicious food and a rich history. It's little wonder that travelling around this country is at the top of many people's bucket lists. Plan your trip with this 10 day Italy itinerary.
Perhaps Italy has been sitting on your bucket list for years and you've decided to take the leap and tour this beautiful country?
I'm going to walk you through everything you need to know for your trip in this Italy itinerary – including suggested destinations, sights and stays.
First things first, you will need to decide how long to travel around Italy. I recommend at least ten days. That way, you can take in some of the most stunning places to see in the country, experience so much of the culture, history and (most importantly?) the food.
Let's discover!
10 Days in Italy: At a Glance
Days 1 and 2: Venice
Days 3 and 4: Milan
Day 5: Portofino
Day 6: Cinque Terre
Days 7 and 8: Florence
Days 9 and 10: Rome
Italy Itinerary Days 1-2: Venice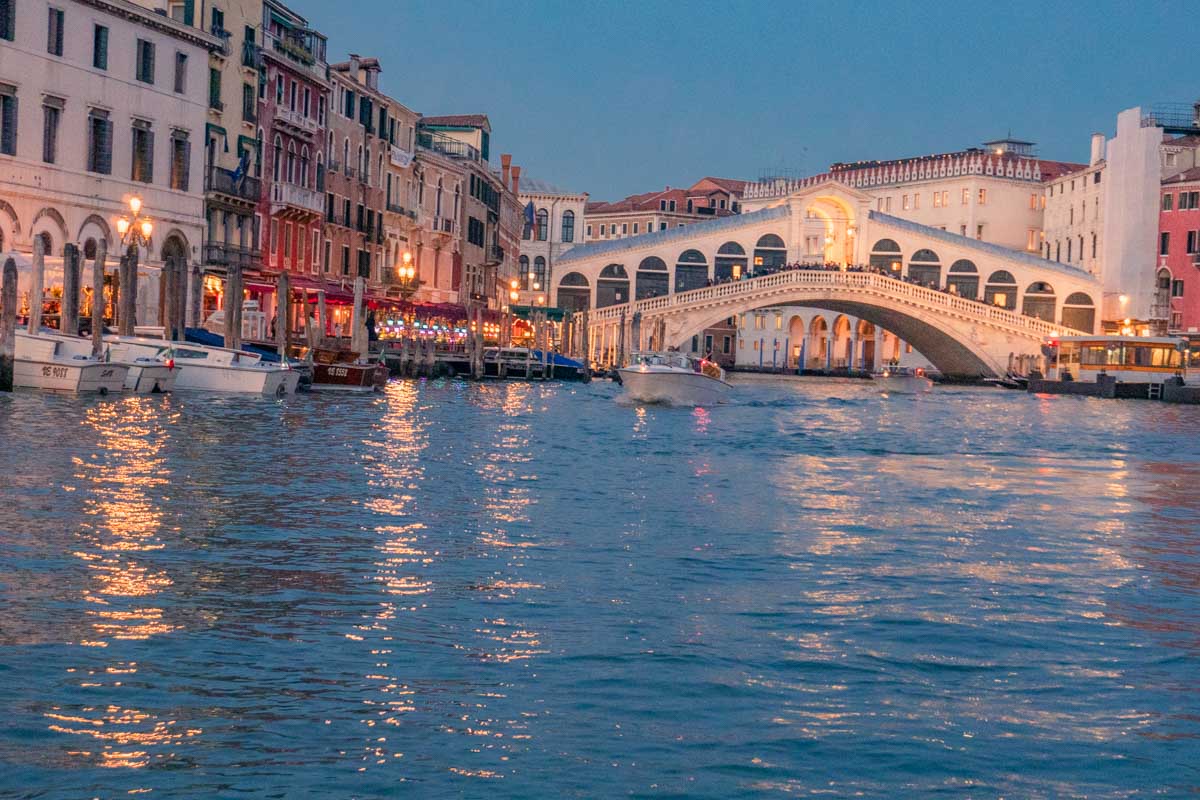 Your 10-day trip through Italy begins in the floating city of Venice – a city that takes its name from the 100+ little islands in a lagoon of the Adriatic Sea that it's built on.
I know it's a bit of a cliche to say that Venice is mesmerising, but it really is. Few places fully deliver on their promise, yet Venice does it with aplomb.
Packed with some of Italy's most-recognisable landmarks, with picture-perfect canals around every corner to the out-and-out magnificence of St Mark's Square, this unique Italian city never fails to capture the imagination.
Practical Information for Venice
Getting to Venice
Venice will be your first destination along your Italy tour route. Plan to fly into Venice Marco Polo International Airport, which is about 7.9 kilometres from the city centre.
To get to the city centre of Venice from the Marco Polo International Airport, you can travel by bus, car, boat or taxi. I'd recommend the boat if you have plenty of time – it's a cool way to start your Italy trip, although slower than the bus.
Suggested Stay for Venice: Bauer Palazzo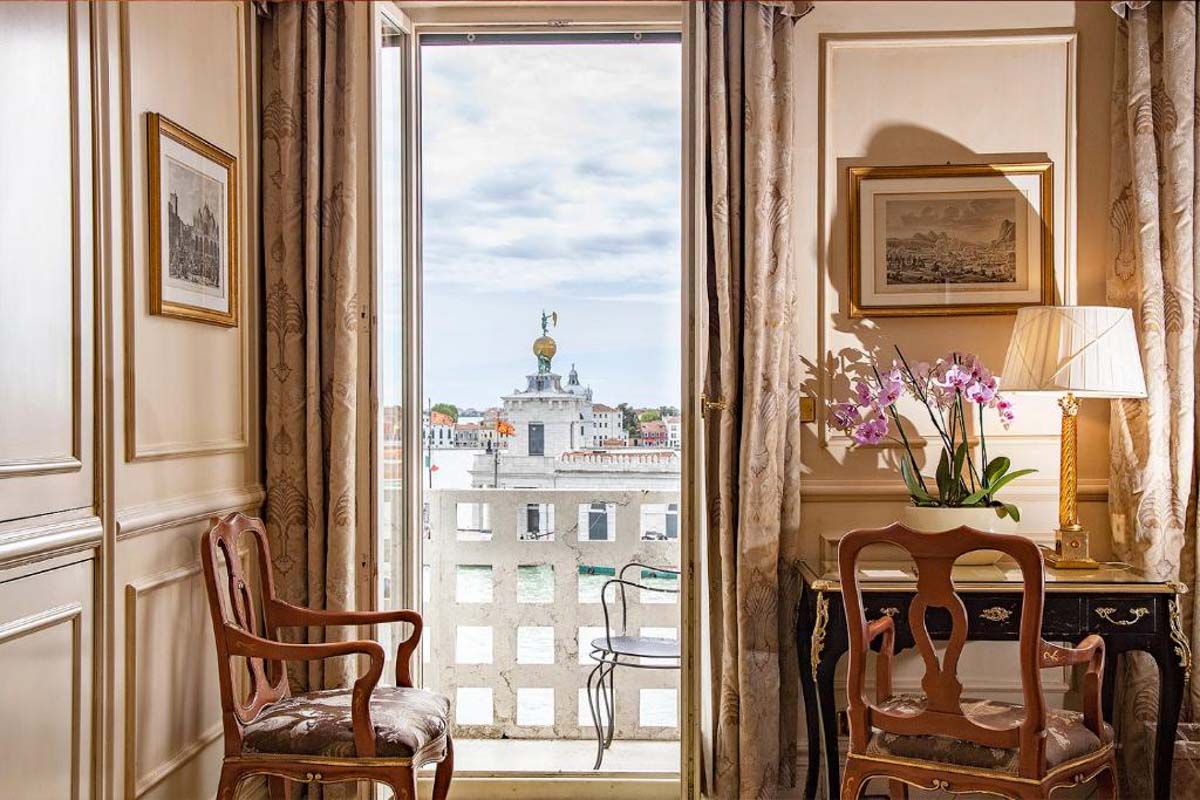 For your very first destination, anywhere you choose to stay in Venice is sure to have a stunning view. My accommodation recommendation is the Bauer Palazzo in San Marco.
Located close to Venice's top attractions, the Bauer Palazzo provides exquisite rooms and a terrace overlooking the Grand Canal.
Check prices for the Bauer Palazzo on Booking.com
Or search for alternative Venice accommodation on Booking.com
Things to Do in Venice
There are so many things to do and see in Venice – much more than you're going to be able to fit into a couple of days, so the key here is to choose your activities wisely.
Gondola Ride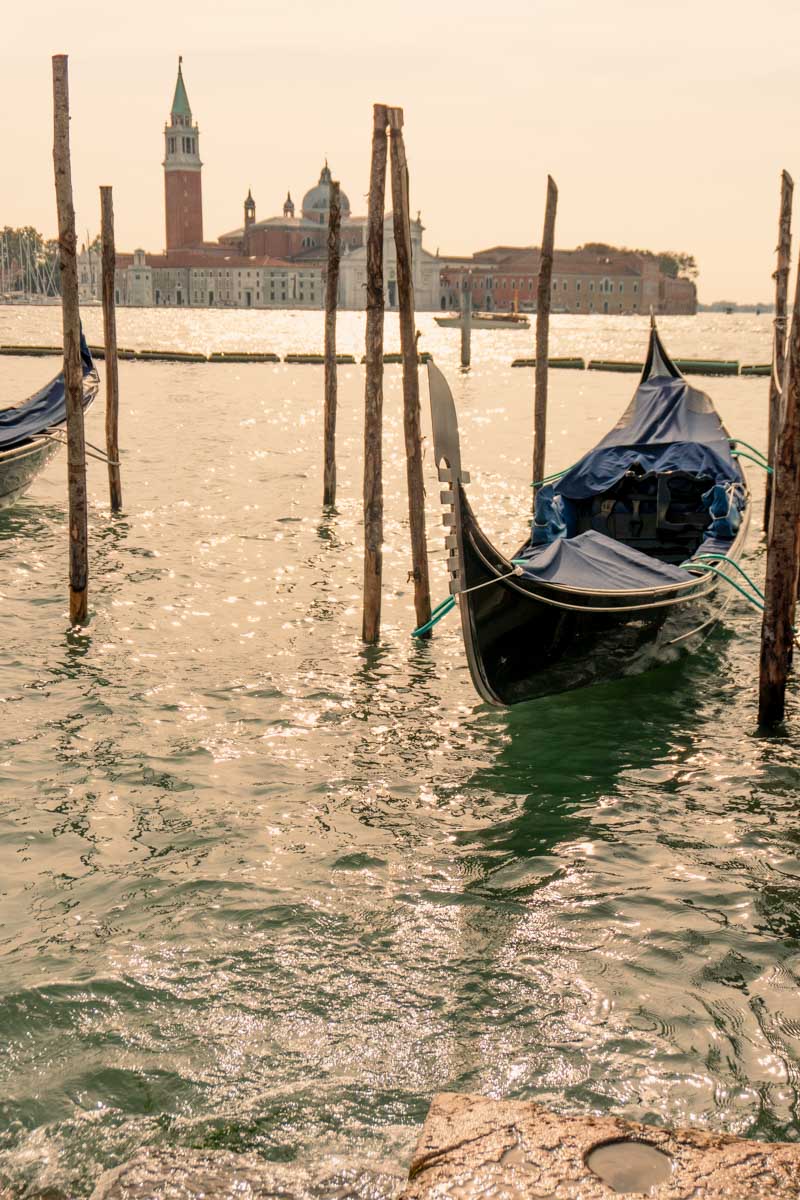 One of the most popular activities, and a must-do when you're visiting the floating city, is a gondola ride along the Grand Canal. Hop onto the famous Venetian boats for a chance to see the iconic Ponte di Rialto Bridge and Doge's Palace.
St Mark's Square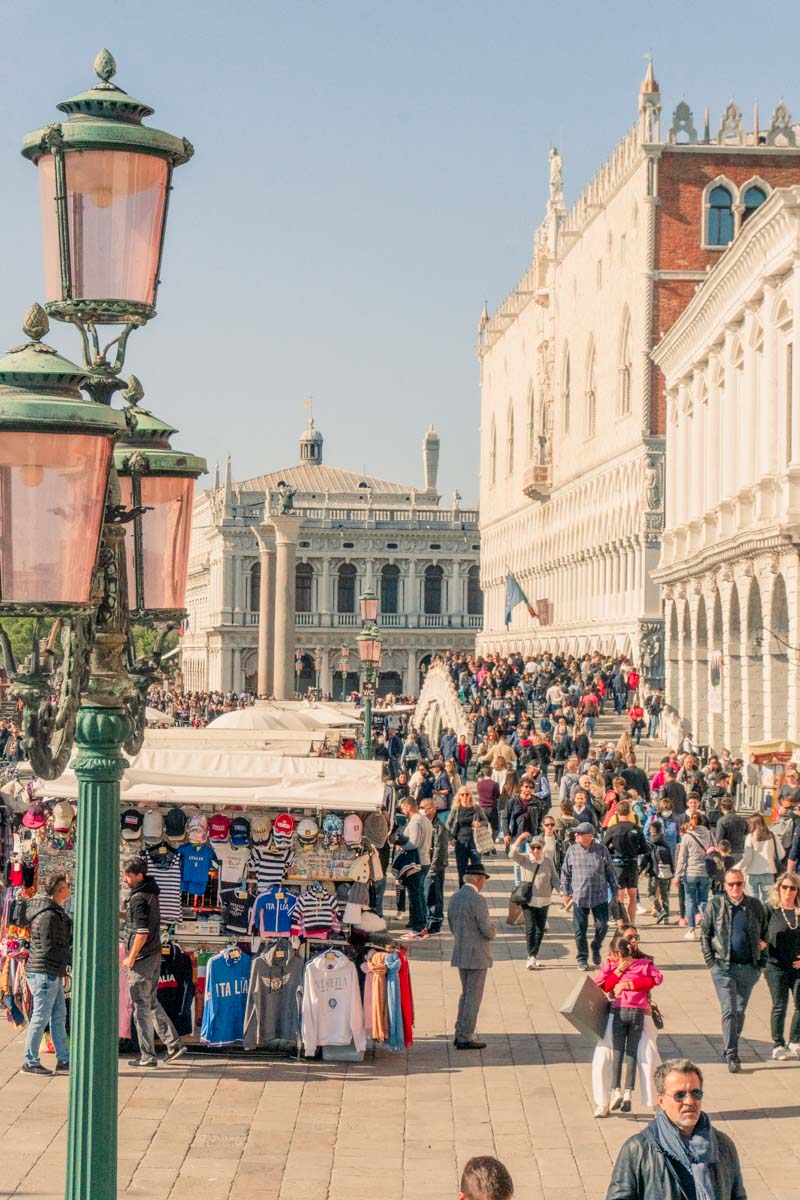 It's no trip to Venice without a visit to St Mark's Square (Piazza St Marco).
Home to some of the city's most iconic attractions including the Doge's Palace, St Mark's Basilica and the Horological Clock, it's a striking sight. Book ahead if you do want to visit the Doge's Palace or the Basilica.
Venice's Islands
If you have time, I also recommend venturing further through the canals and exploring some of the Venice district's islands, including Murano, Burano and Torcello.
Read Next: Things to do in Venice
If You Have Extra Time: Verona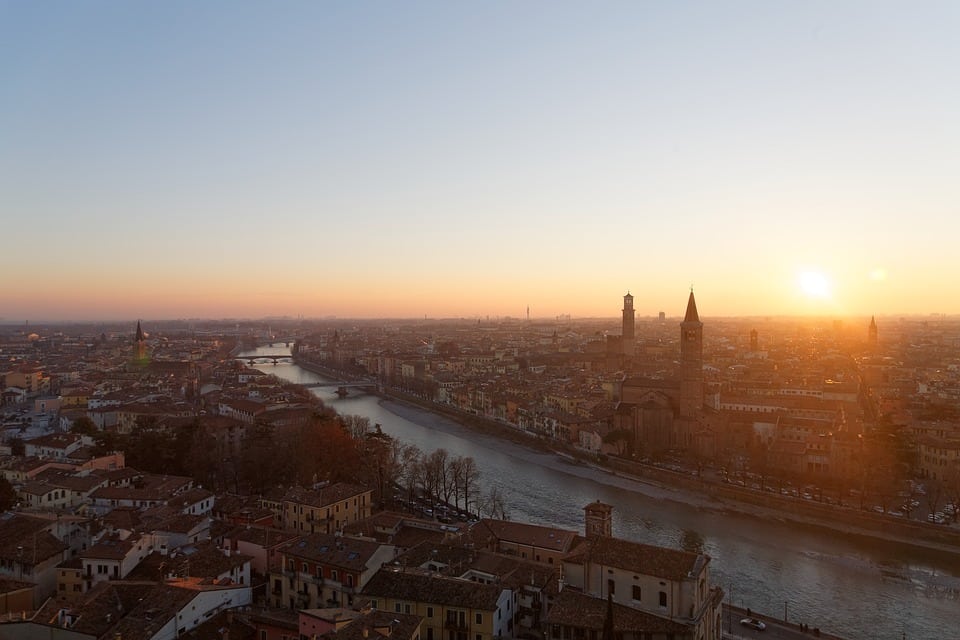 While you plan a trip to Italy in 10 days, you might just have enough time to take a quick day trip to the stunning city of Verona.
This destination is often associated with the romance and tragedy of Romeo & Juliet, but it also boasts gorgeous narrow stone-paved streets and ancient Renaissance buildings.
Italy Itinerary Days 3-4: Milan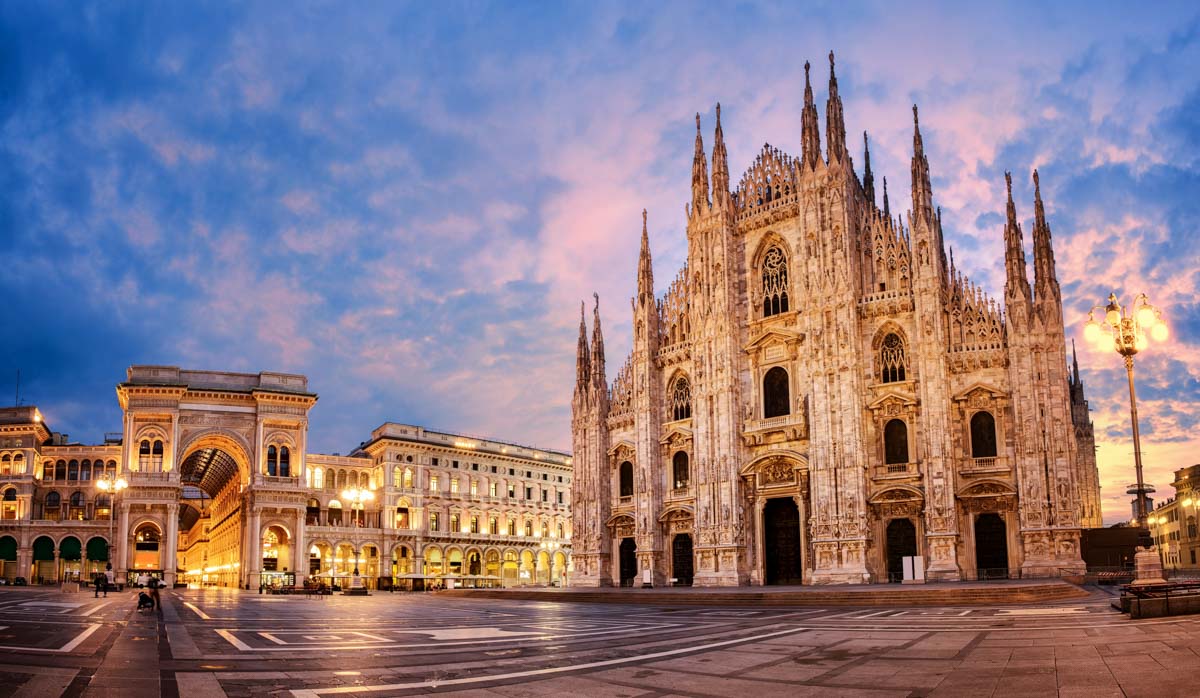 As the wealthiest city in the country, Milan is the financial hub of Italy and home to the national stock exchange. It is also known for being one of the fashion and design capitals of the world.
Dotted with high-end restaurants and luxury stores, Milan will keep you busy and your bags and bellies full.
It is a city full of rich history, fascinating culture and some of the world's most exquisite art. In other words: you will not find yourself getting bored in Milan.
Practical Information for Milan
Getting to Milan from Venice
Although you can continue your travels throughout Italy via aeroplane, I suggest staying on the ground and embracing the scenic routes.
When you're finished in Venice and ready to head to Milan, you can choose between bus or train. You could also rent a car for the entire trip, but it may be an unnecessary extra expense and adjustment as a tourist.
Suggested Stay for Milan: Grand Visconti Palace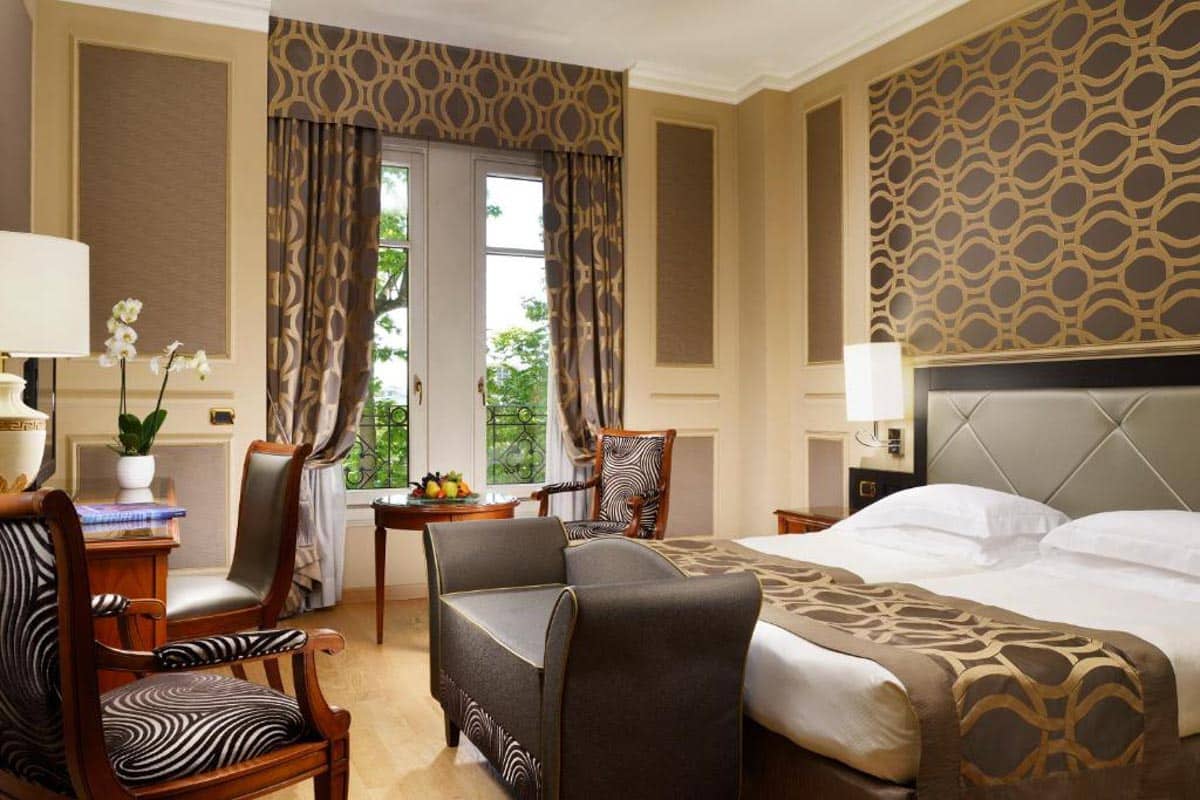 Settle in at the Grand Visconti Palace in Porta Romana, close to the heart of Milan.
Here you can enjoy the peace of this stunning hotel while still having quick and easy access to Milan's most fantastic attractions.
Check prices and availability for the Grand Visconti Palace on Booking.com
Or search for alternative Milan accommodation
Things to Do in Milan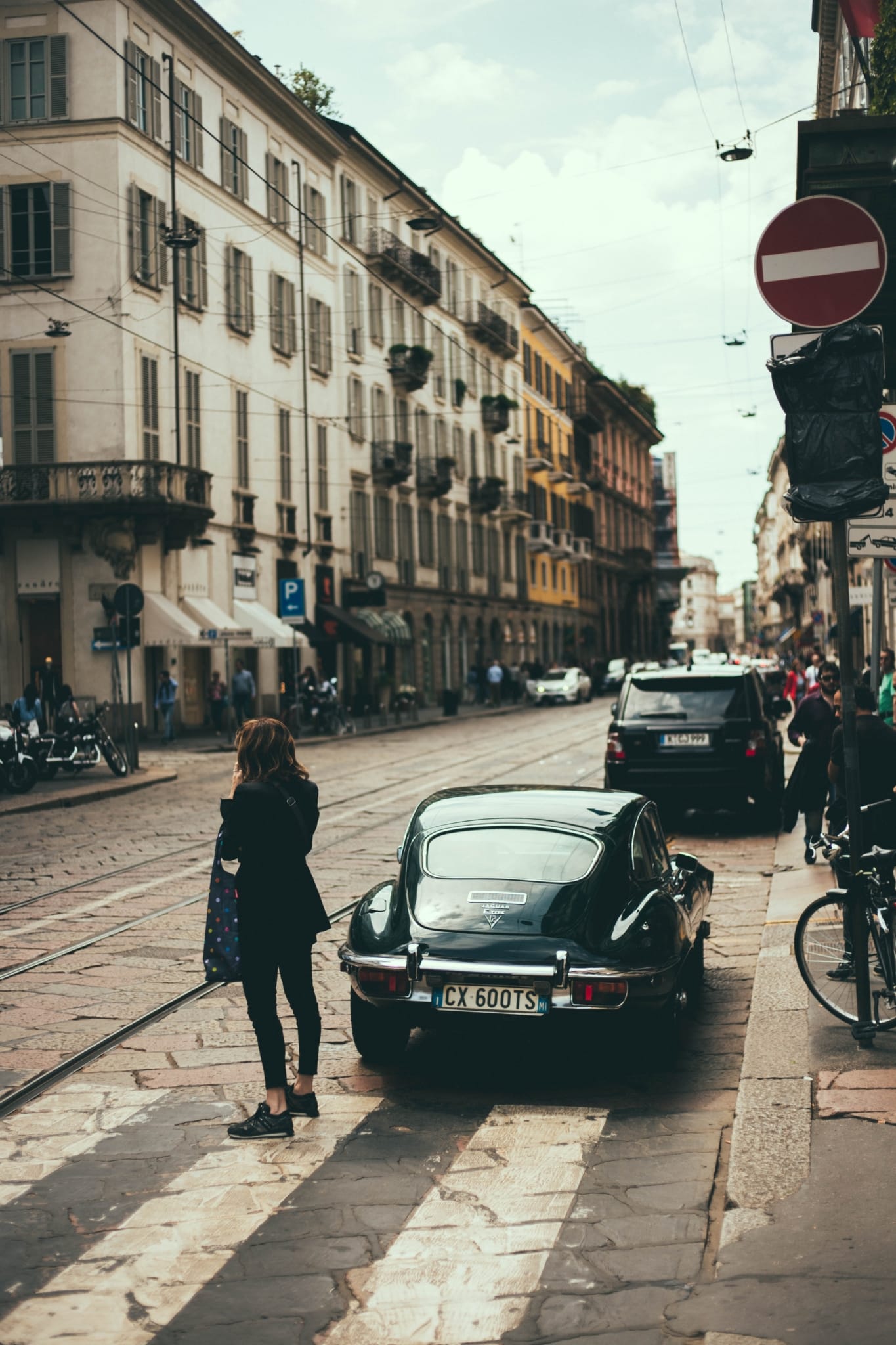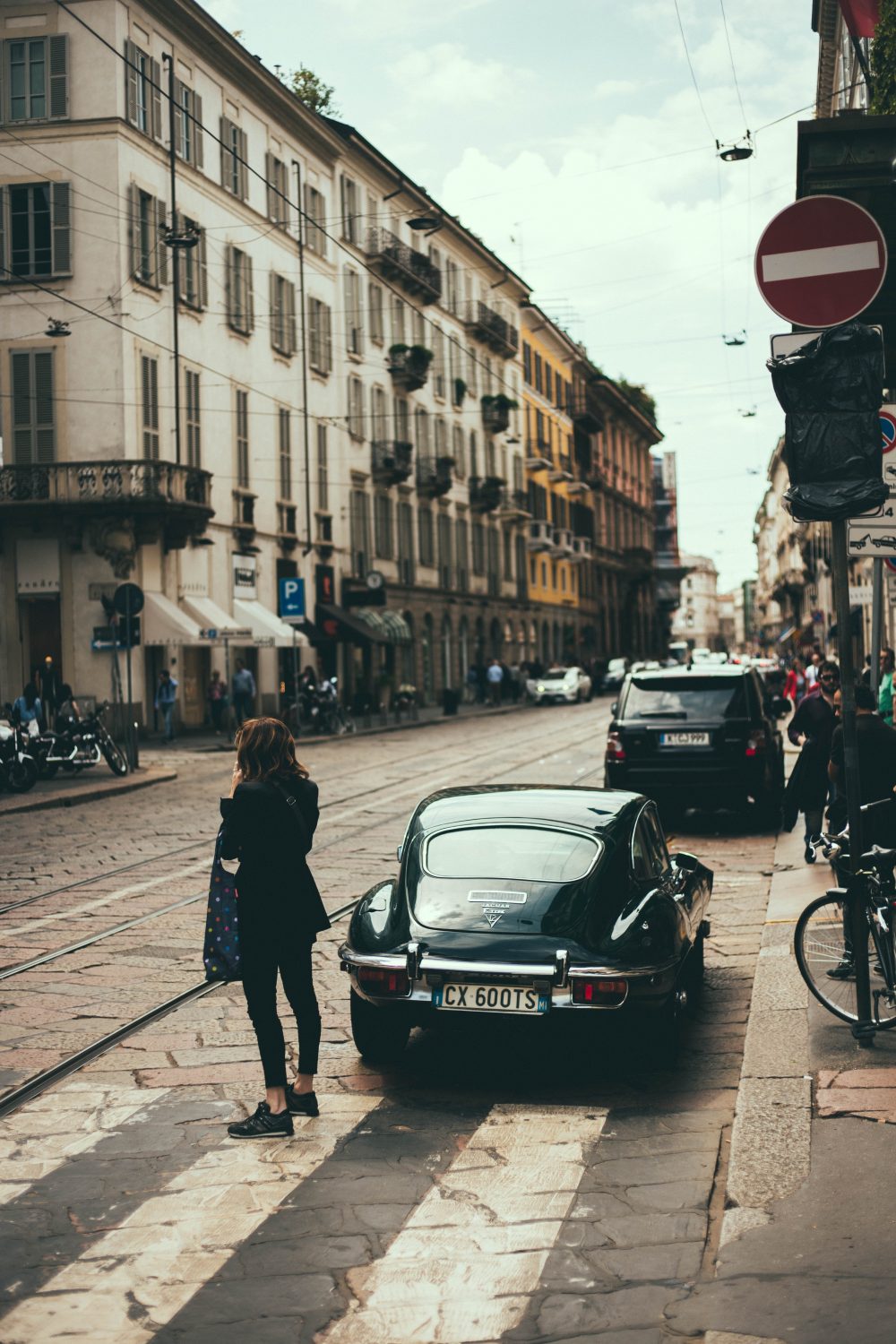 As one of Italy's busiest and most popular destinations, your time in Milan will be time well spent.
Grand Galleria Vittorio Emanuele II
If you enjoy admiring the fashion highlights, a shopping spree in the Grand Galleria Vittorio Emanuele II should be added to your list.
Milan's Historical Attractions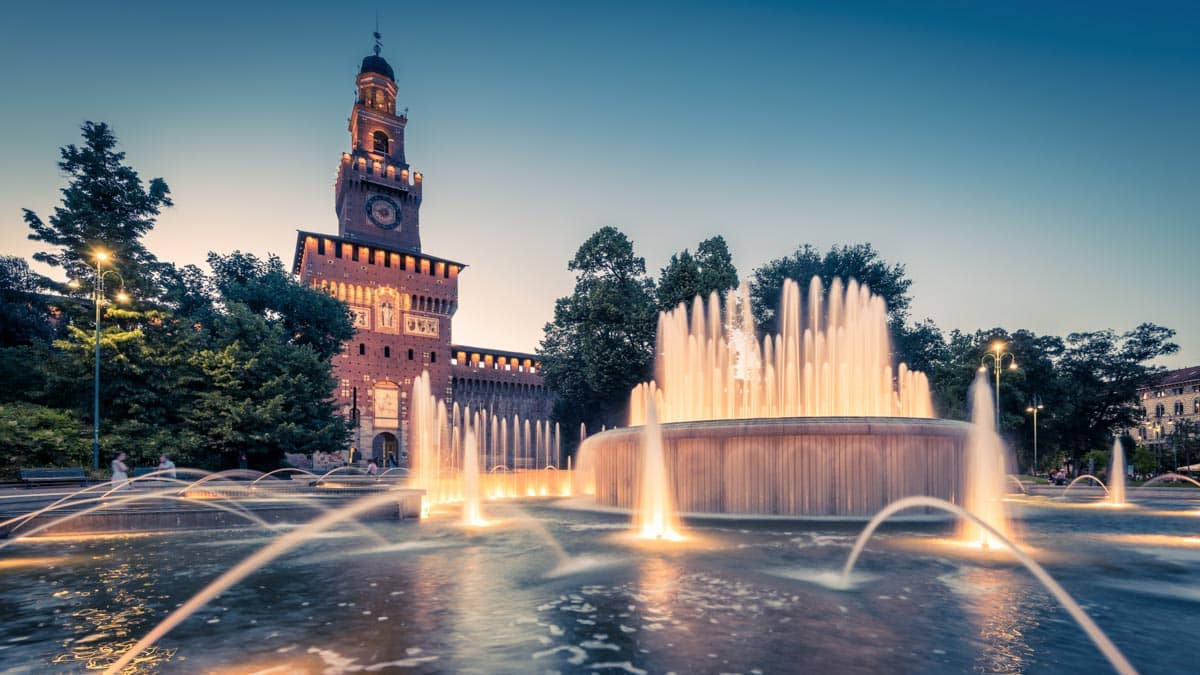 You can also visit ancient architectural attractions like the Milan Cathedral, Sant Ambrogio, the Sforza Castle, the Piazza del Duomo, and more.
And if you love a good show, then a night at the La Scala Opera is also something to consider.
Italy Itinerary Day 5: Portofino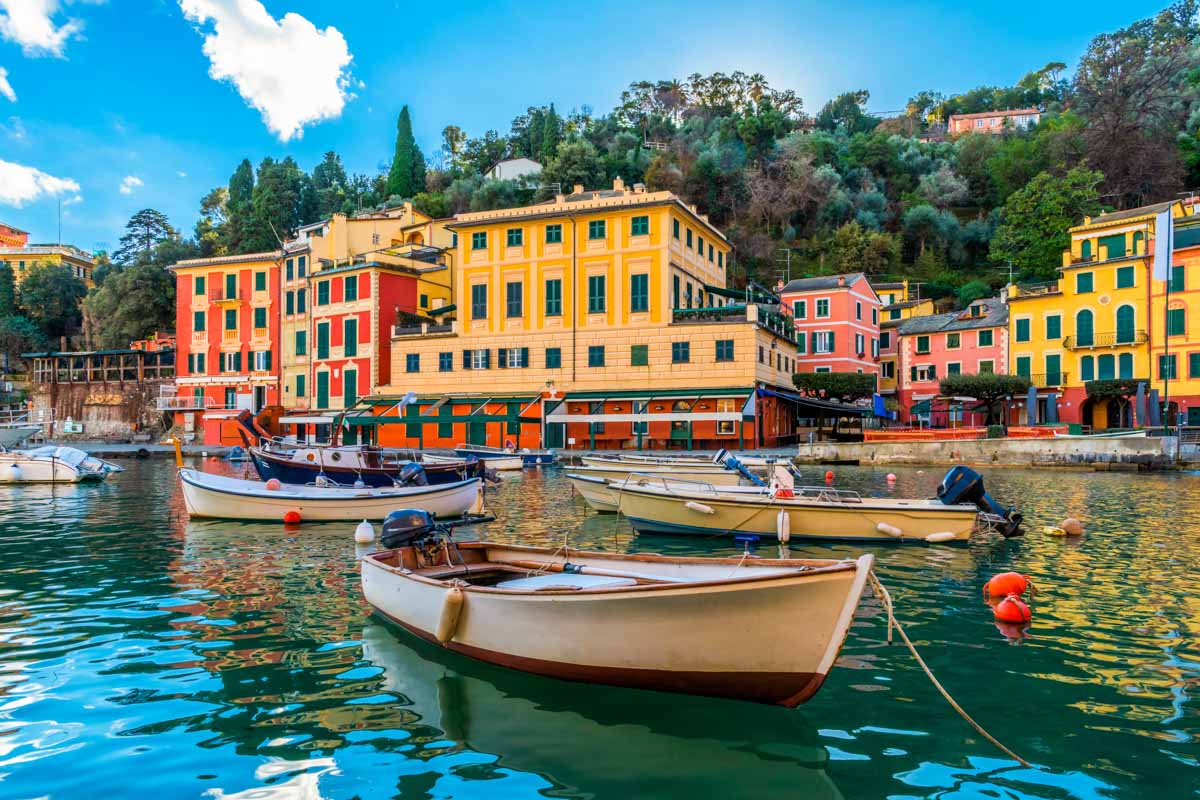 A quaint oasis found on the Italian Riviera coastline, Portofino is sure to steal your heart.
This tiny fishing village boasts multi-coloured houses, luxury boutiques, Mediterranean restaurants, and a harbour full of yachts.
Fun Fact: The entire city of Portofino only covers an area 2.5km² and consists of one singular street.
Practical Information for Portofino
Getting to Portofino from Milan
After exploring and shopping up a storm in Milan, you'll need to plan how you're going to make your way to Portofino.
Once again, I cannot recommend the Italian train system enough. It's cost-effective and incredibly convenient to get you anywhere you need to go, including Portofino from Milan.
Suggested Stay for Portofino: Hotel Piccolo Portofino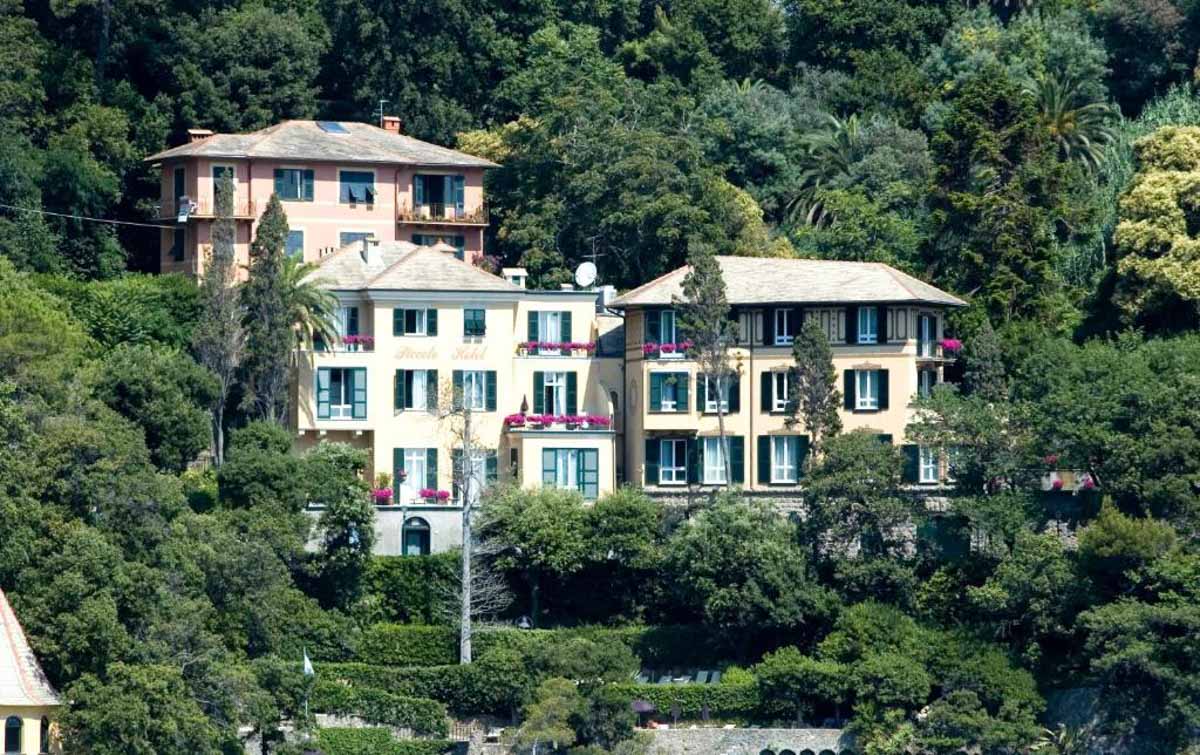 During your visit to Portofino, you can choose between many different accommodation picks. However, a stay at the Hotel Piccolo Portofino in Via Duca Degli Abruzzi is an absolute must. The hotel is set right on the seafront of Portofino and offers a private beach with a bar.
If the breathtaking panoramic views of the Ligurian Sea aren't enough to convince you to stay here, then I don't know what will.
Check prices for the Hotel Piccolo Portofino on Booking.com
Or search for alternative Portofino accommodation on Booking.com
Things to Do in Portofino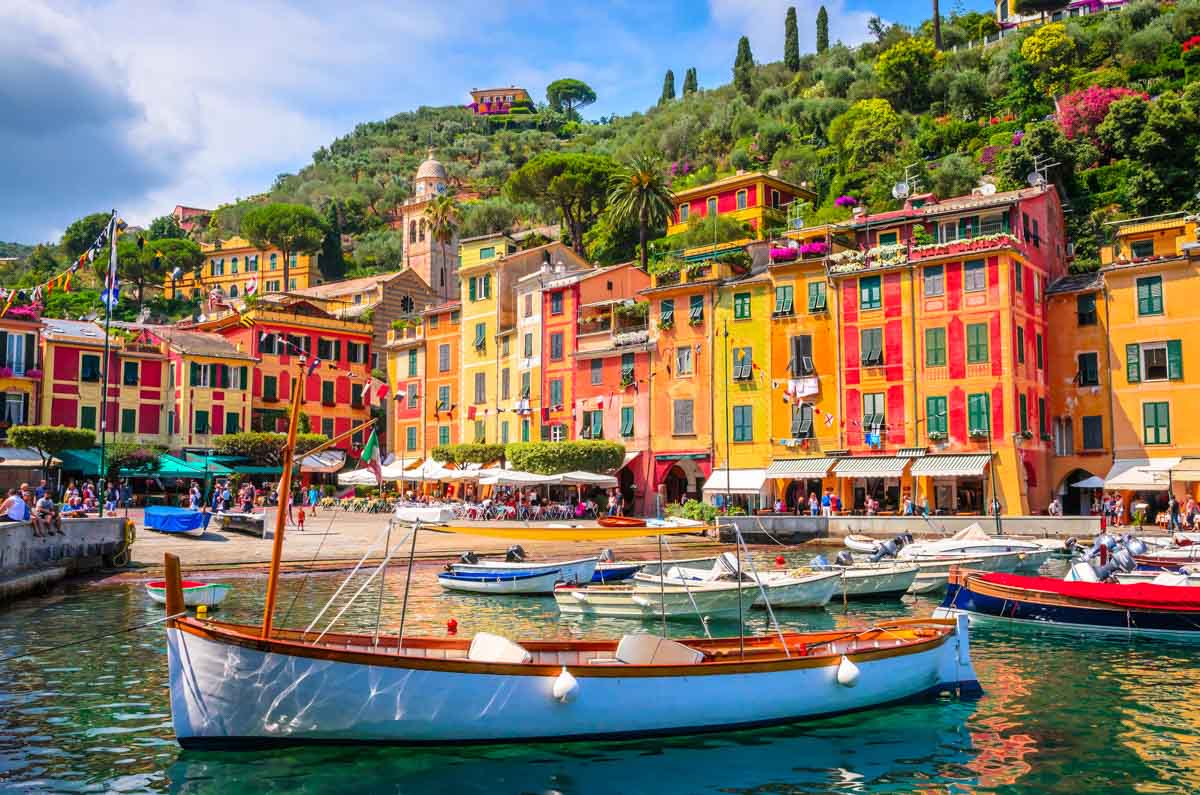 Despite it being a quaint fishing town, Portofino has so much more to offer than seafood.
By Sea
A sea kayak tour or stand-up paddleboard experience is a must-add to your to-do list if you want to venture out into the Portofino Marine Reserve.
On Land
You can also explore the Portofino Regional Park and then take a quick walk down to Brown Castle, where you can enjoy exquisite views of the bay area.
Celeb Spotting
You could also spot some of the world's most iconic celebrities here. Portofino is a holiday destination for the stars. Whether they're lounging at the local yacht club or perusing through the Piazza, it's almost inevitable that you'll rub shoulders with at least one notable VIP.
Italy Itinerary Day 6: Cinque Terre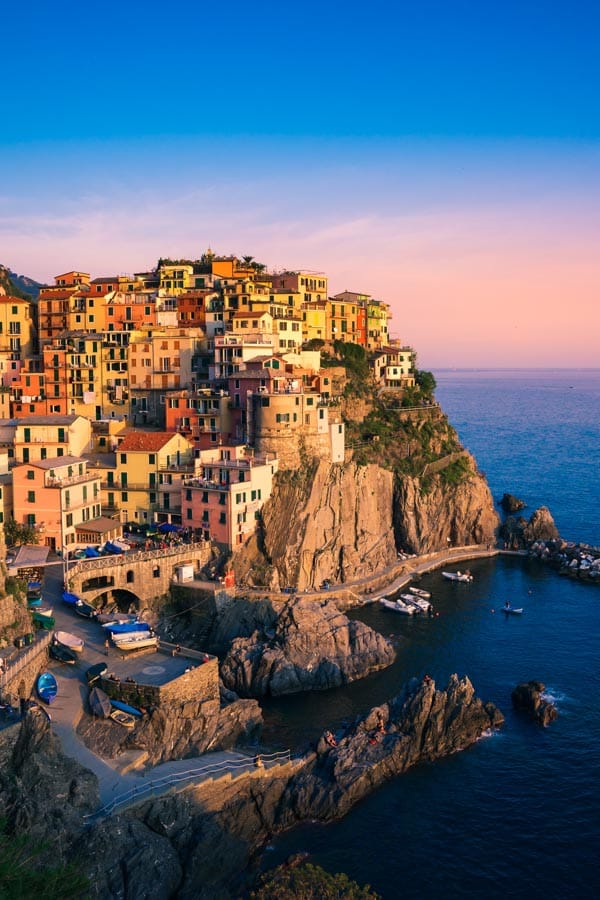 Yet another one of Italy's stunning coastal regions, Cinque Terre, boasts five beautiful towns, each one as captivating as the next.
The five towns are Riomaggiore, Manarola, Corniglia, Monterosso al Mare and Vernazza.
Practical Information for Cinque Terre
Getting to Cinque Terre from Portofino
After exploring Portofino, Cinque Terre is just a short drive down the coast. The trip is so quick that you might even consider renting a car for a more independent drive.
Alternatively, hop back onto the next train or a bus if you don't feel like driving or reading directions.
Suggested Stay for Cinque Terre: Affittacamere Le Giare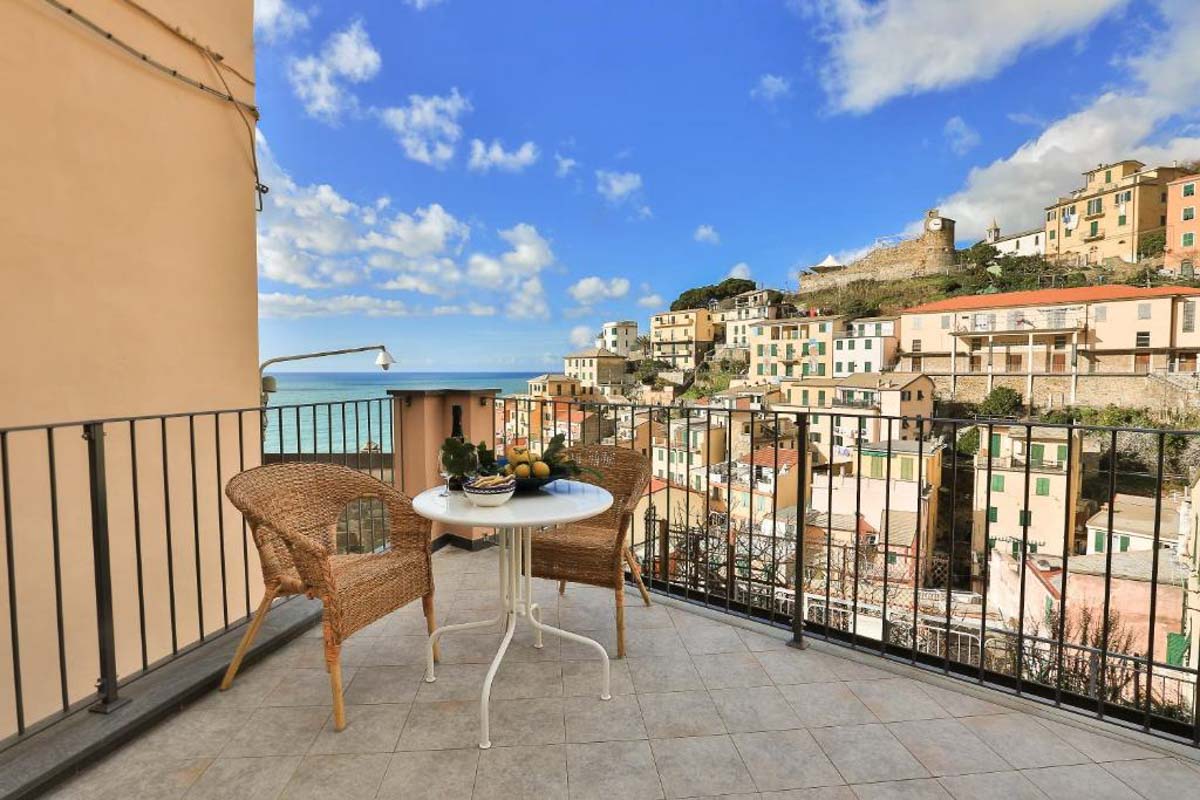 There are so many places to stay within the region of Cinque Terre. And there are several accommodations in each of the smaller towns and surrounding areas. I recommend booking into the Affittacamere Le Giare in Riomaggiore.
Situated in the Cinque Terre National Park, you'll be staying only five minutes from the beach and 550 metres from the train station.
Check prices and availability for the Affittacamere Le Giare on Booking.com
Or search for alternative Cinque Terre accommodation on Booking.com
Things to Do in Cinque Terre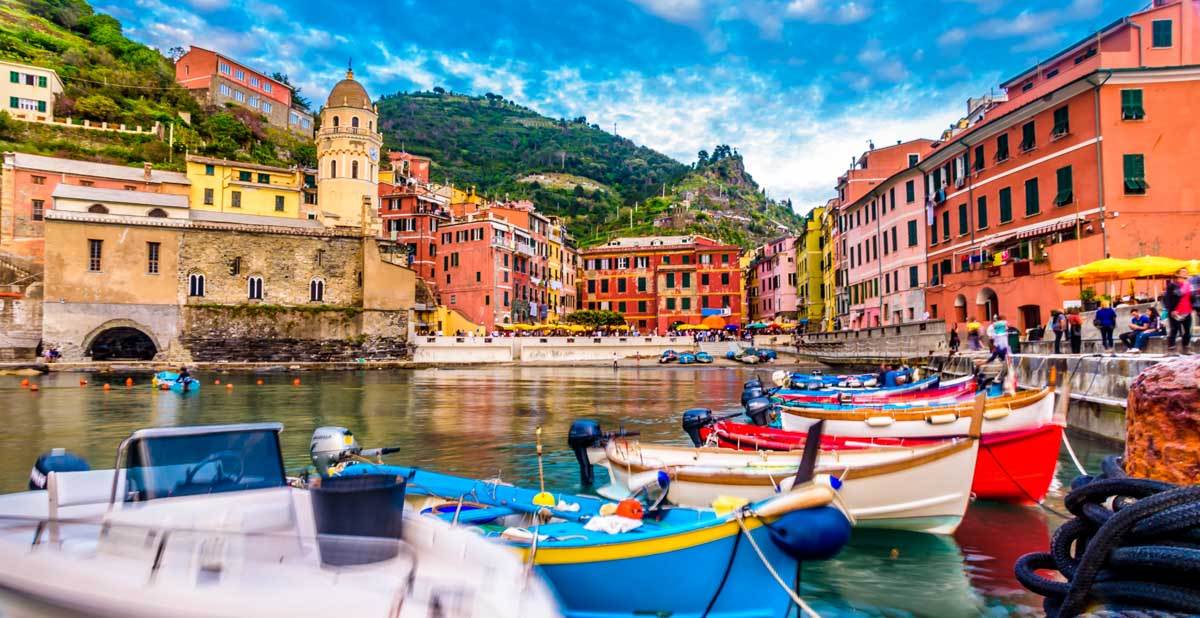 Hiking
With five stunning coastal towns, Cinque Terre will keep you on your toes (and your heels). Quite literally, seeing as one of the absolute must-dos when visiting Cinque Terre is hiking.
With over 120 kilometres of hiking trails available here, you are in for quite the adventure.
If you're not a very experienced hiker, and would prefer a little guidance, you can book a Cinque Terre guided hiking tour.
Beaches
If you're too tired to even put on your hiking shoes, perhaps opt for a beach day instead. Stroll down to Monterosso Beach, where you can lounge on sunbeds under umbrellas while you sip cocktails all day.
The beach also sports a lively promenade with inviting restaurants, pubs and mouth-watering ice-cream shops.
Italy Itinerary Days 7-8: Florence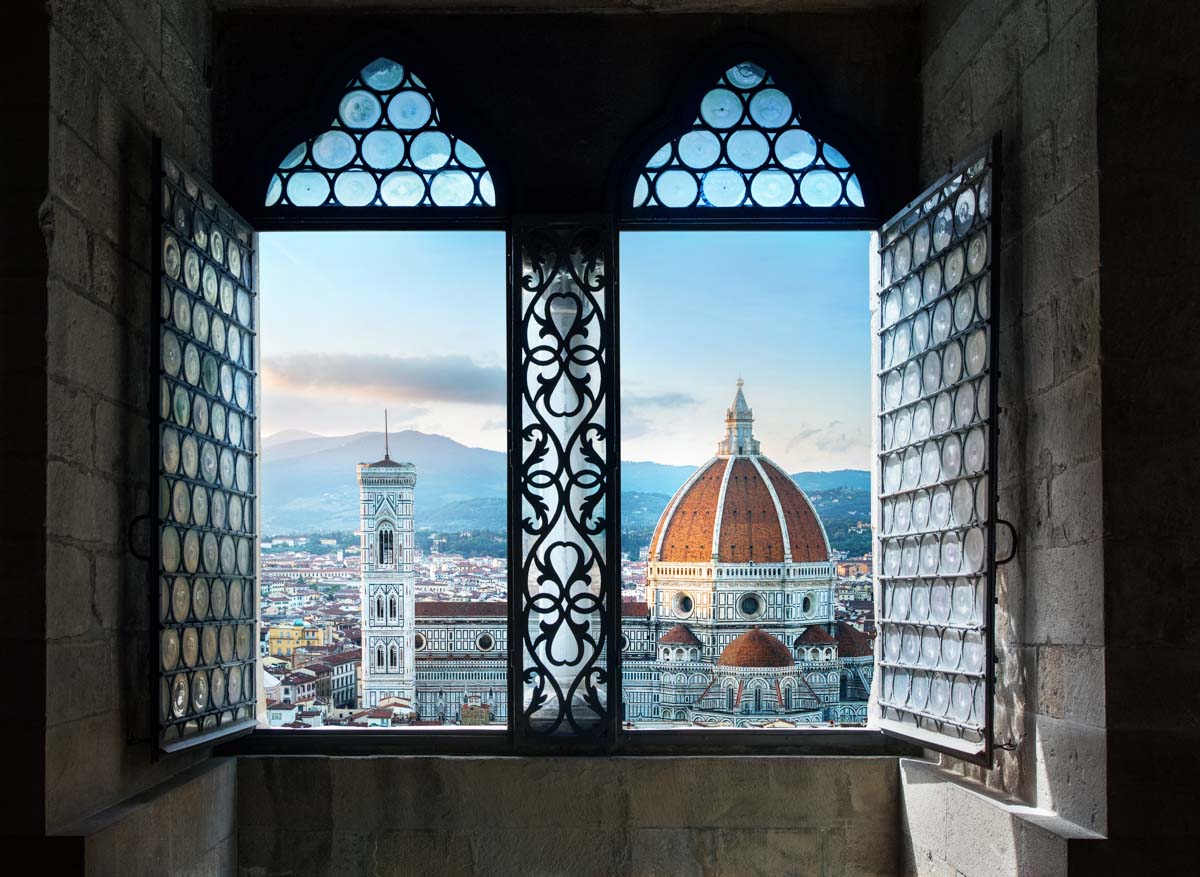 Ah, Florence – one of the many beautiful cities to visit in Tuscany. It is characterised by the romance of rolling hills, villas, farms, vineyards, and orchards.
Known for its Renaissance art and architecture, the city is home to some of Italy's most exquisite museums and art galleries. In fact, Florence's historic centre is on the UNESCO World Heritage List along with many other Italian attractions.
Not only is it considered the home of the Renaissance, but it is an underrated city that gives you a small-town feel, perfect for a self-guided Florence walking tour. From cuisine to culture, there is so much to explore, embrace, and indulge in.
Practical Information for Florence
Getting to Florence from Cinque Terre
Once again, you can head to the station and hop onto the next train for an inexpensive and convenient trip into Florence.
If you want to get to your destination a bit faster, hiring a car may be the preferred option.
Suggested Stay for Florence: Firenze Camping in Town
Want to stay somewhere different in Florence? My suggestion is Firenze Camping in Town in Via Generale C.A. Dalla Chiesa.
This unique accommodation is located not too far from the train station. It includes an Italian cuisine restaurant, two outdoor pools and an on-site bar with baked goods, fresh fruit and coffee. You can also rent bicycles and tour the streets of Florence.
Check prices for the Firenze Camping in Town on Booking.com
Or search for alternative Florence accommodation on Booking.com
Things to Do in Florence
There is so much to do in Florence, but here are a few things you absolutely shouldn't miss.
Duomo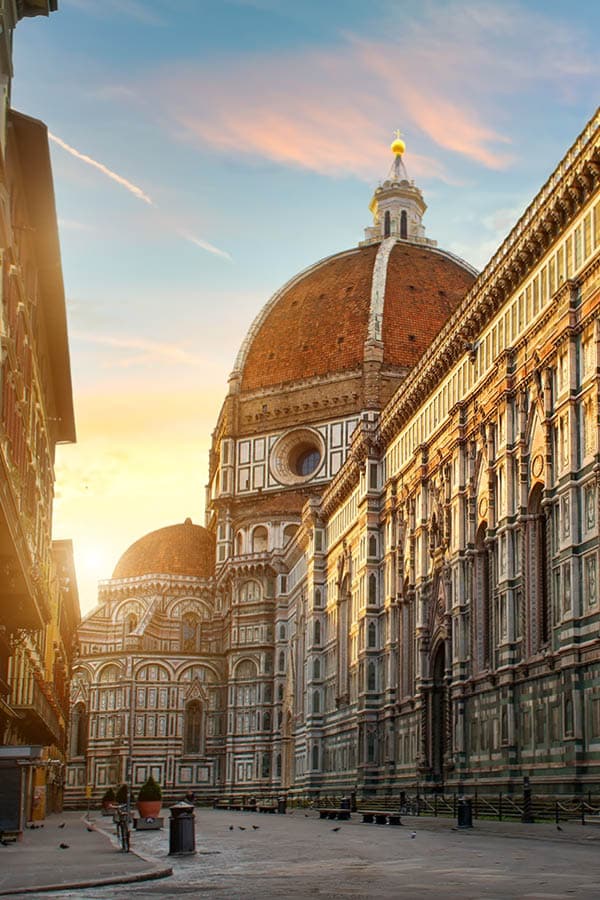 Few buildings are as iconic as the Duomo – the stunning cathedral that towers over the city. Head to the top of the dome for spectacular views of the city, but even if you don't manage that, do take a peek inside at the magnificent interiors.
Ponto Vecchio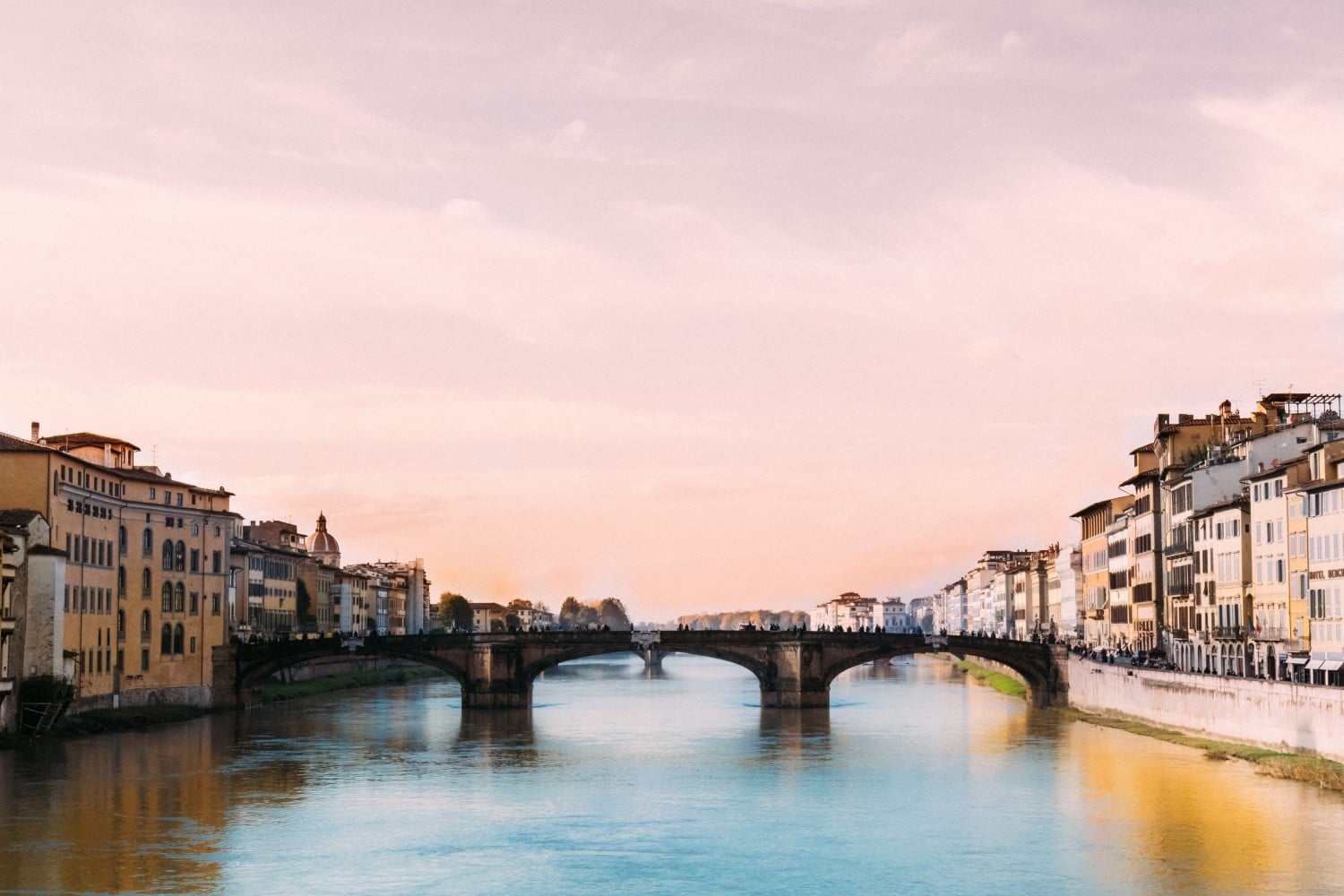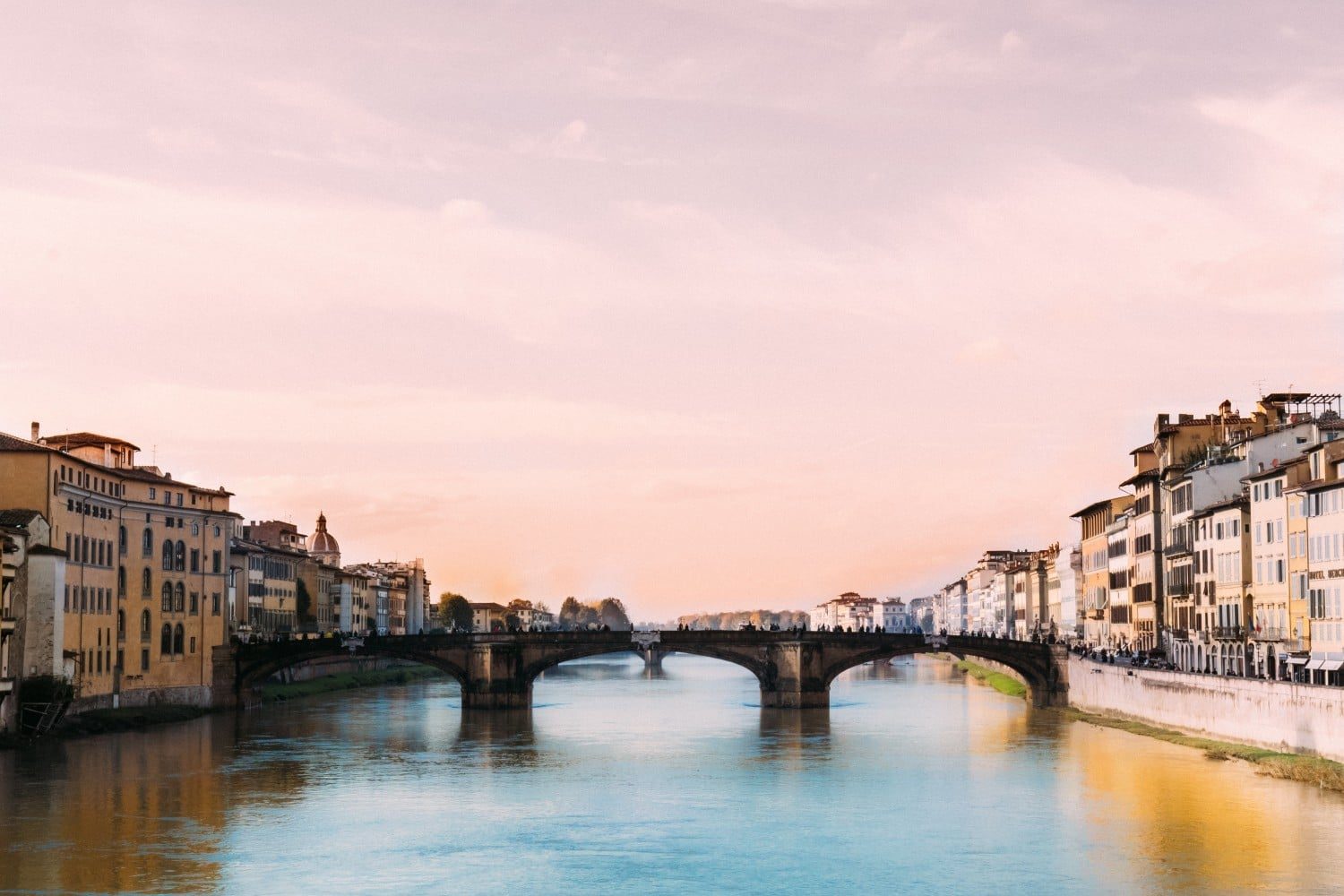 The Ponte Vecchio is another must – yes, it's a bridge, but how many medieval bridges have you come across that are laden with jewellery shops? Use it to cross the Arno river that cuts across the heart of the city.
Museums and Galleries
If you're interested in embracing the masterpieces of Florence, then there are numerous art galleries and museums to check out. These include the Uffizi Gallery and the Palazzo Pitti.
Tours of the City
I also recommend taking a relaxing, yet interesting 2-hour guided walking tour through the city of Florence.
Have a little more time? You absolutely have to take a tour of the Chianti Wineries. After all, what could be more Italian than indulging in food and wine?
Italy Itinerary Days 9-10: Rome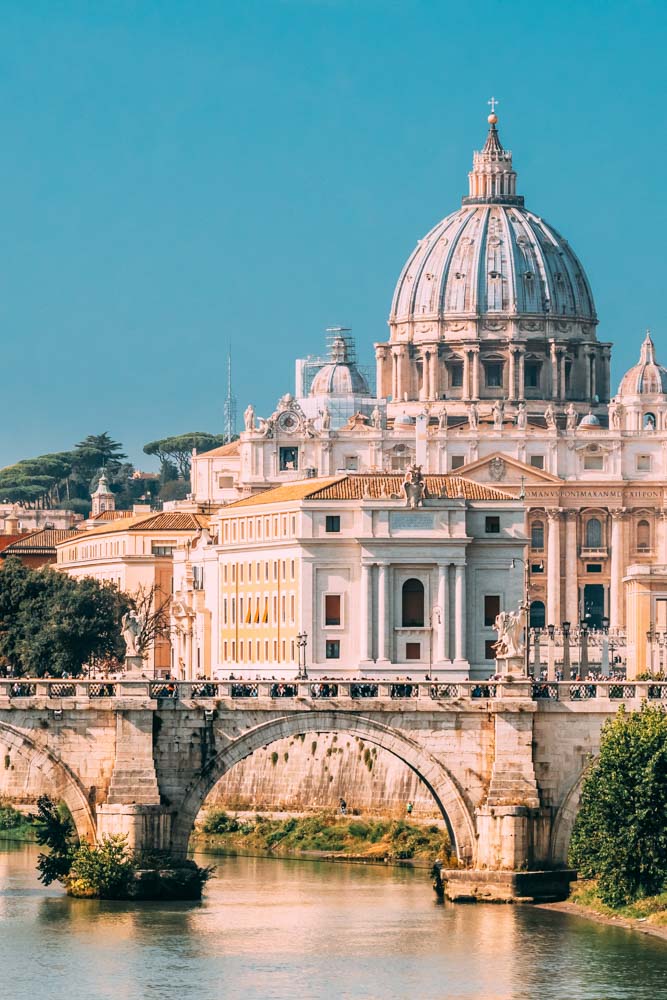 Finally, we've come to the end of your 10-day trip in Italy.
After all, all roads do lead to Rome. Not only is it home to the smallest country in the world, Vatican City, but it is also the historic city and capital of Italy.
Practical Information for Rome
Getting to Rome from Florence
After you've experienced all that Florence has to offer, you can either drive or take the train to Rome. The time difference isn't too big, but I suggest taking the train.
This way, you'll arrive at your final destination, one of the busiest cities in Italy, as quickly and conveniently as possible.
Suggested Stay for Rome: Hotel Shangri-La Roma
Rome, one of the most popular and bucket-listed cities in the world, has hundreds of accommodation options for you to choose from. My recommendation is the Hotel Shangri-La Roma in Viale Algeria.
Perfectly situated near some of the top tourist attractions in Rome, the hotel features a lounge, bar and luxurious suites for a comfortable stay.
Check prices for the Hotel Shangri-La Roma on Booking.com
Or search for alternative Rome accommodation on Booking.com
Things to Do in Rome
Historic Sites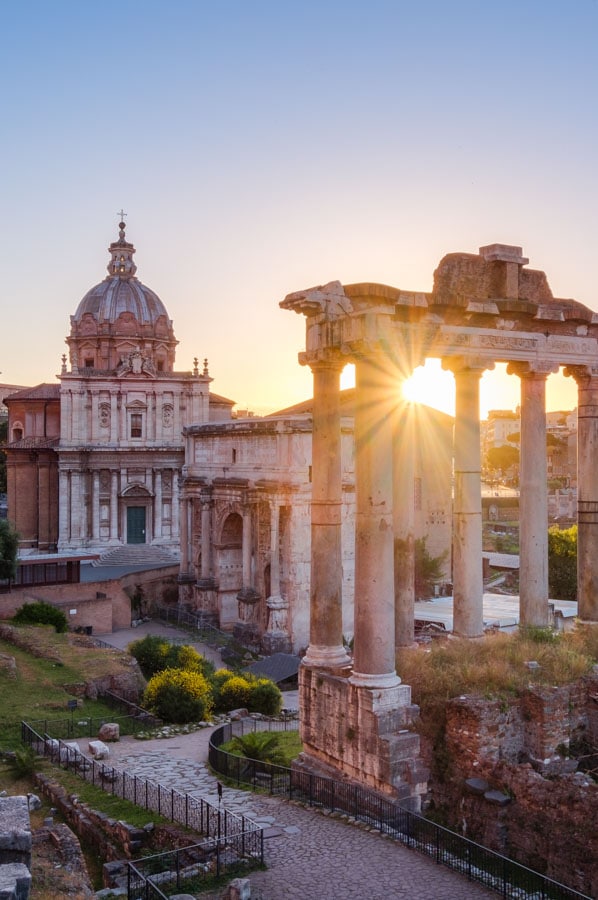 It feels very obvious to say that Rome is full of history, art, and culture – yet what else can you say?
Of course, you'd need a lot more time than two days to do Rome any justice. I'd suggest taking a tour on one day and then focusing on a couple of highlights on the next.
Start your time in Rome with a guided tour of the Vatican City and Sistine Chapel. Who knows, maybe you'll even bump into the Pope.
The Greats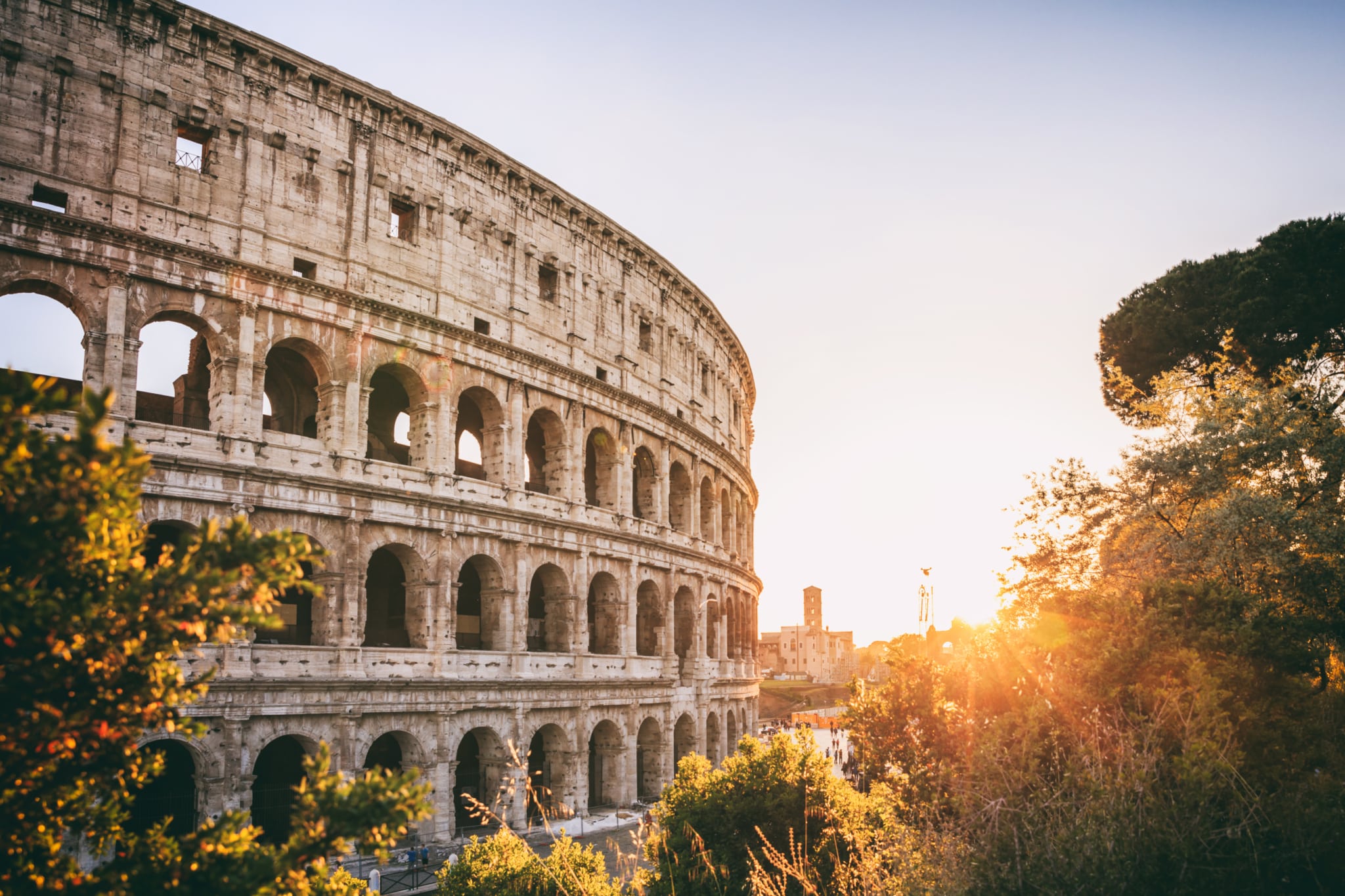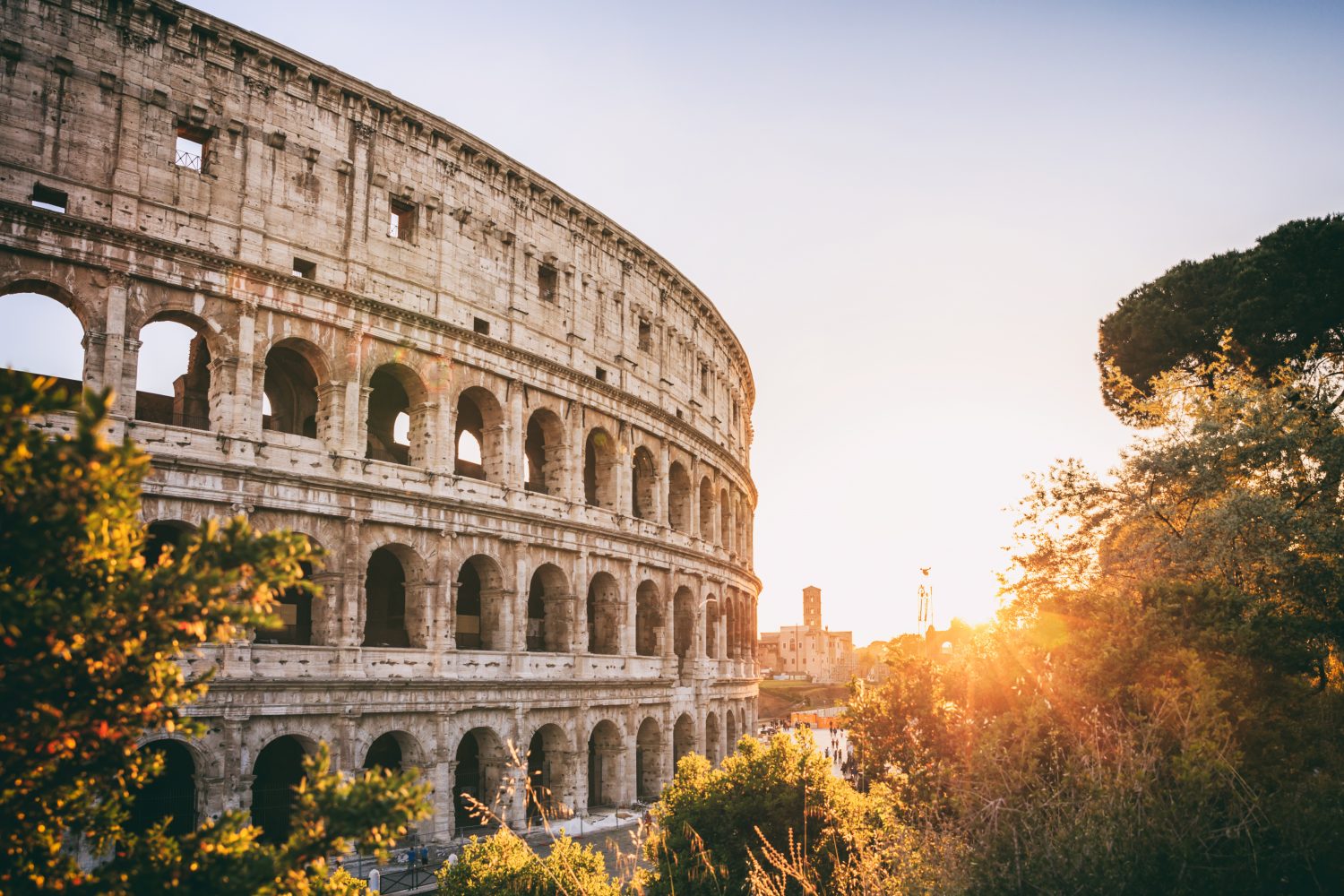 After that, it's time to move onto the Roman greats: the Colosseum, Roman Forum and Palatine Hill.
Be sure to pop by the iconic Trevi Fountain. This iconic tourist attraction can be found in the Piazza di Trevi in the heart of Rome.
Have More Time? Additional Locations for Your Italy Itinerary
When it comes to planning your Italy itinerary, 10 days may not be enough. In fact, there are so many things that you absolutely must see in Italy, 10 days is definitely not enough.
If after a week and a bit of travelling through this beautiful country, you're still left craving more, you're in luck. There's still plenty of things to do in Italy.
Naples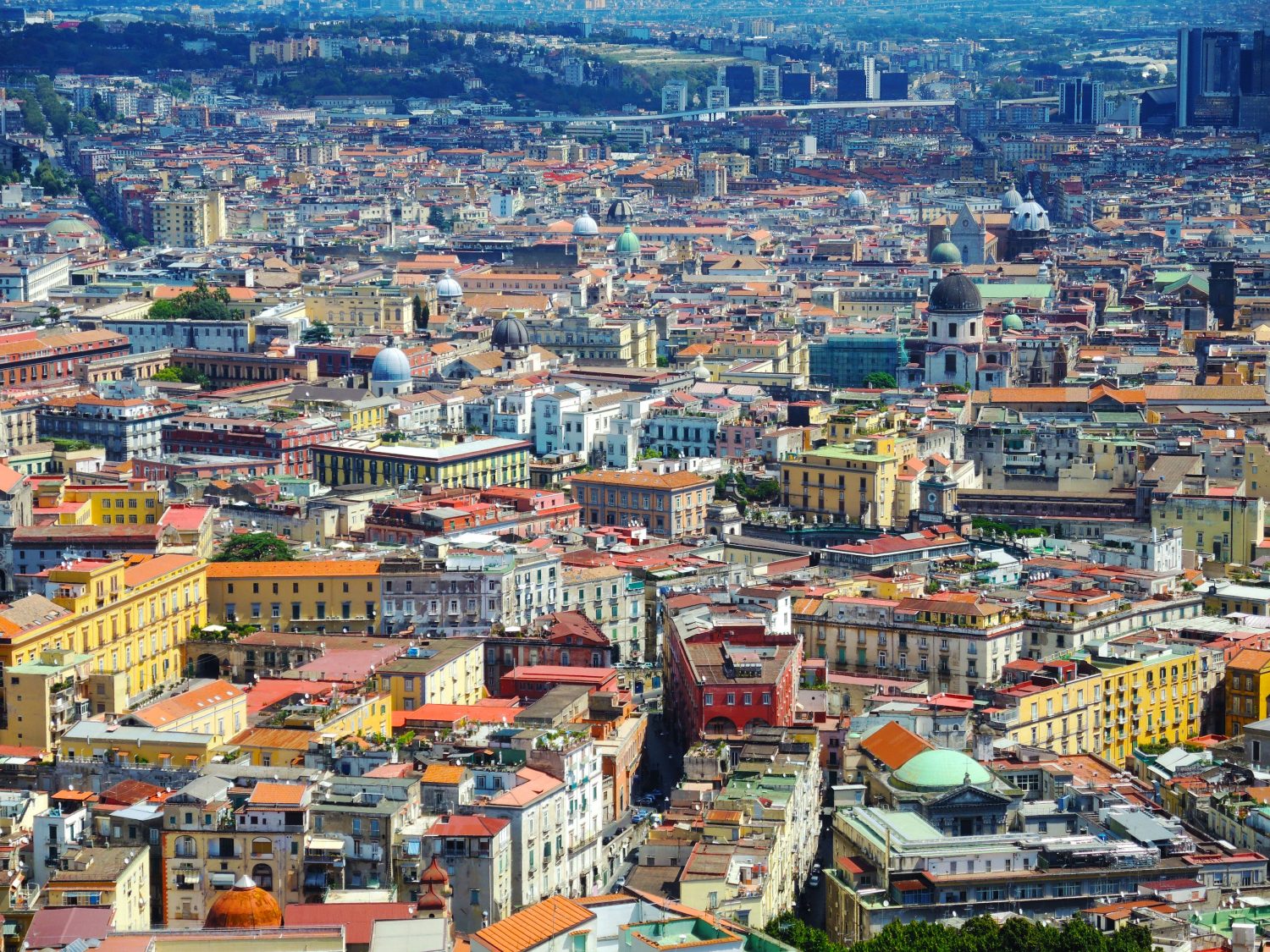 After touring Rome, I recommend taking a short trip down to Naples or Napoli in Italian. Here you'll find the famous Mount Vesuvius in Pompeii and will even be able to take an all-inclusive half-day tour.
Amalfi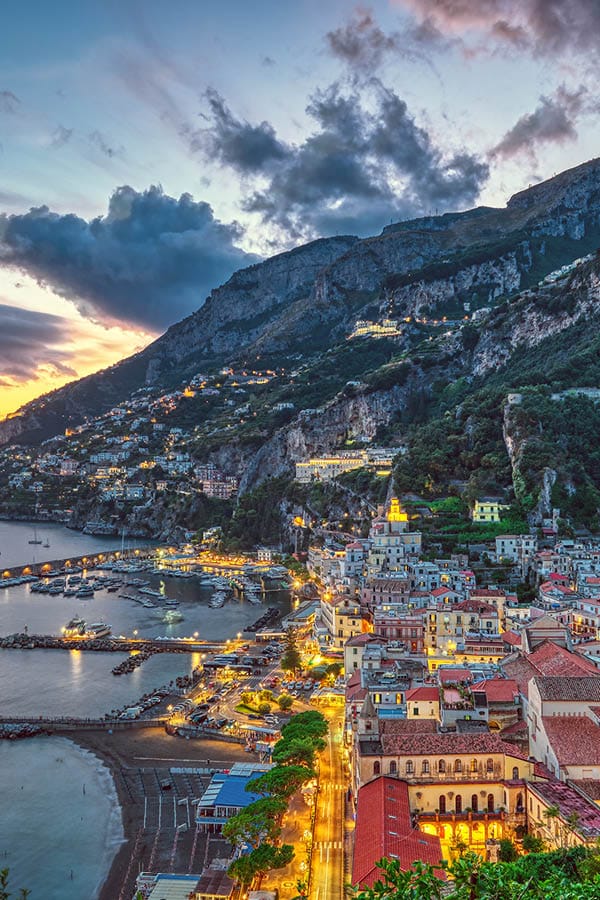 Just over an hour away from Naples is the stunning Amalfi Coast. The long, stretched coastline is a popular holiday destination. Jagged cliffs, little beaches and pastel-coloured buildings make Amalfi one of the most beautiful coastal cities.
Lecce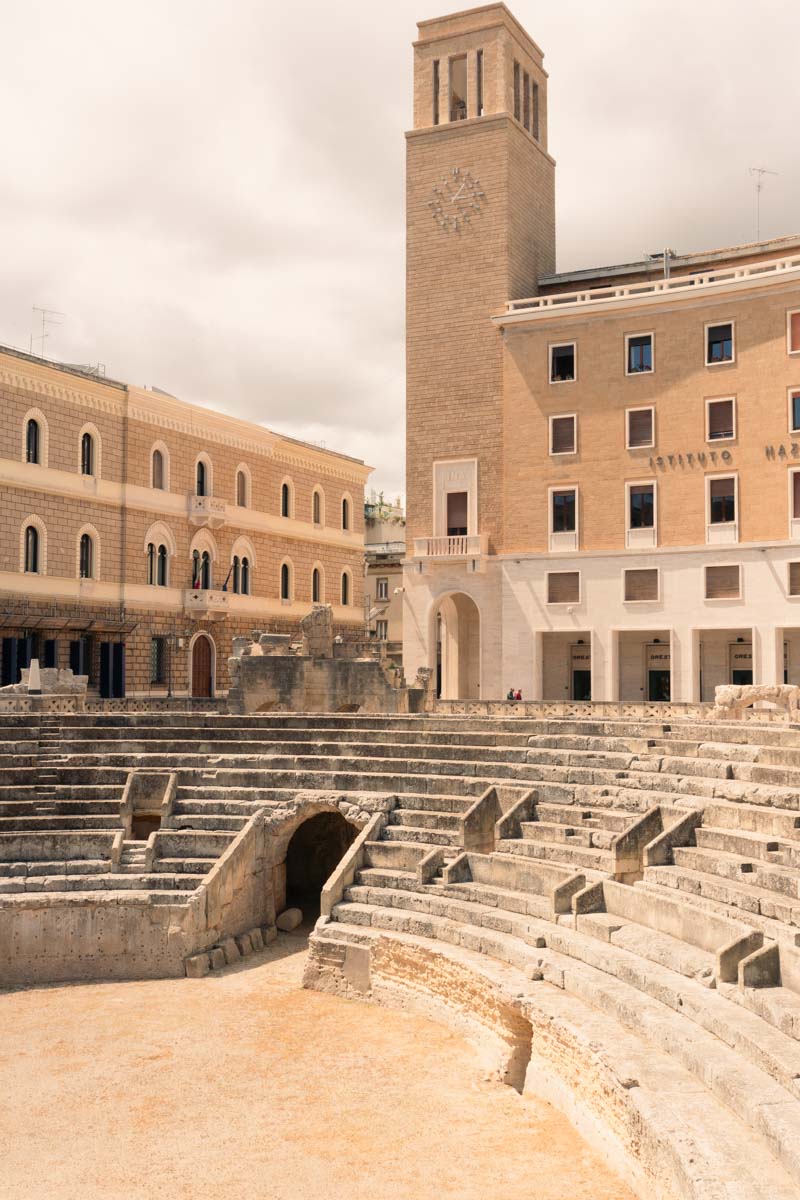 A little bit of a gem in the Puglia region, I adore Lecce and its crumbling gothic beauties. There's plenty to fill up an entire trip to Lecce, though you can just see the sites over a couple of days.
What should you make time for? Don't visit without seeing the Basilica di Santa Croce, the Roman Anfiteatro and the Centro Storico. Make sure you swing by Quanto Basta for a Paloma or three.
Ostuni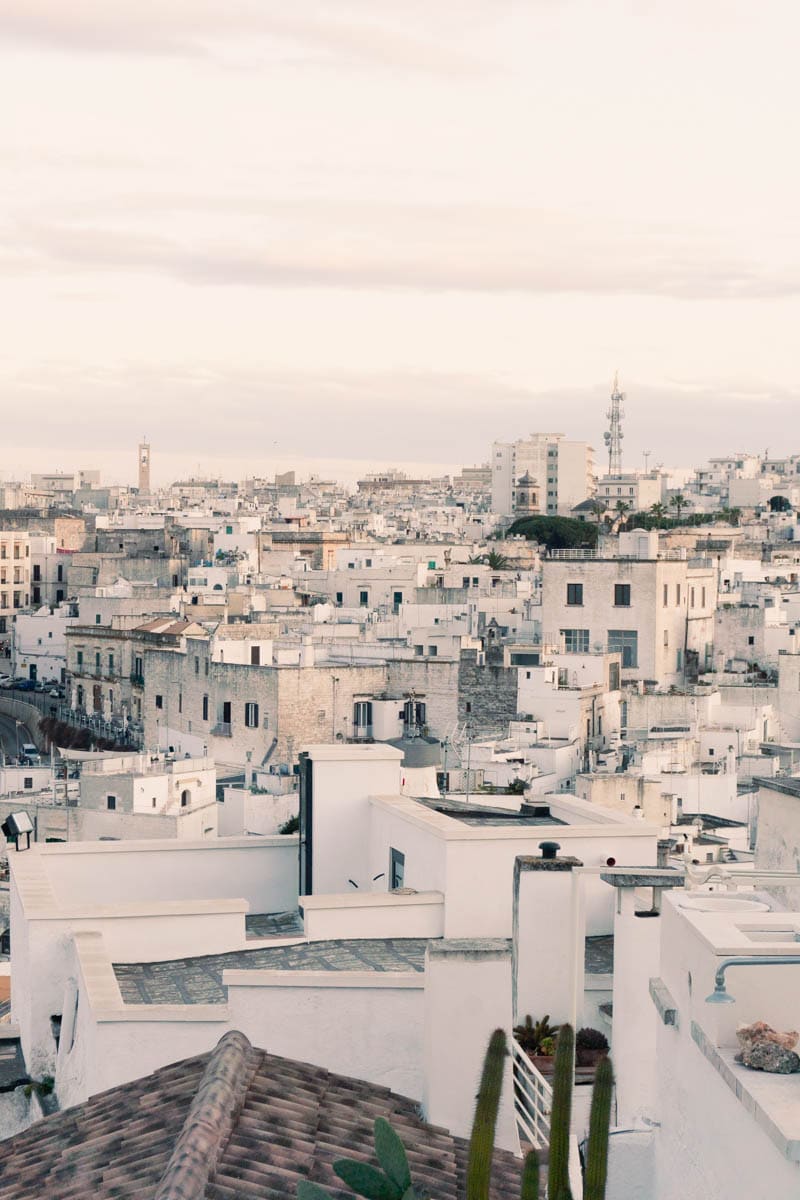 Another spot you need to hit up in Puglia is Ostuni – you probably recognise this town from its gorgeous white buildings. And, while you should definitely check out the likes of the Arco Scopa and the Centro Storico, don't miss sipping a sundowner at Borgo Antico – the views are stellar.
Take my advice: try to visit on a Saturday so you can nip into the famous market that draws in punters from all across the region.
Sicily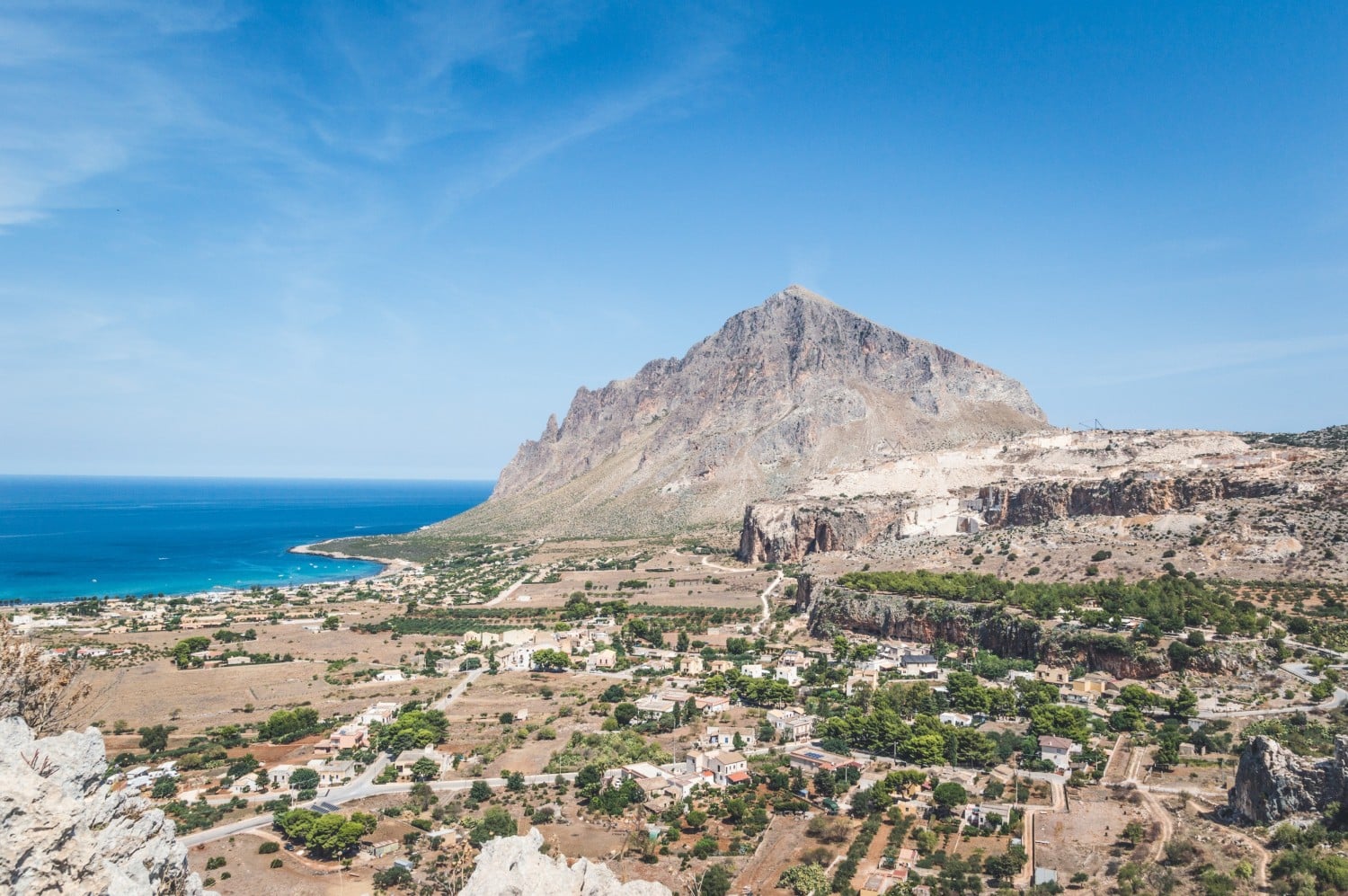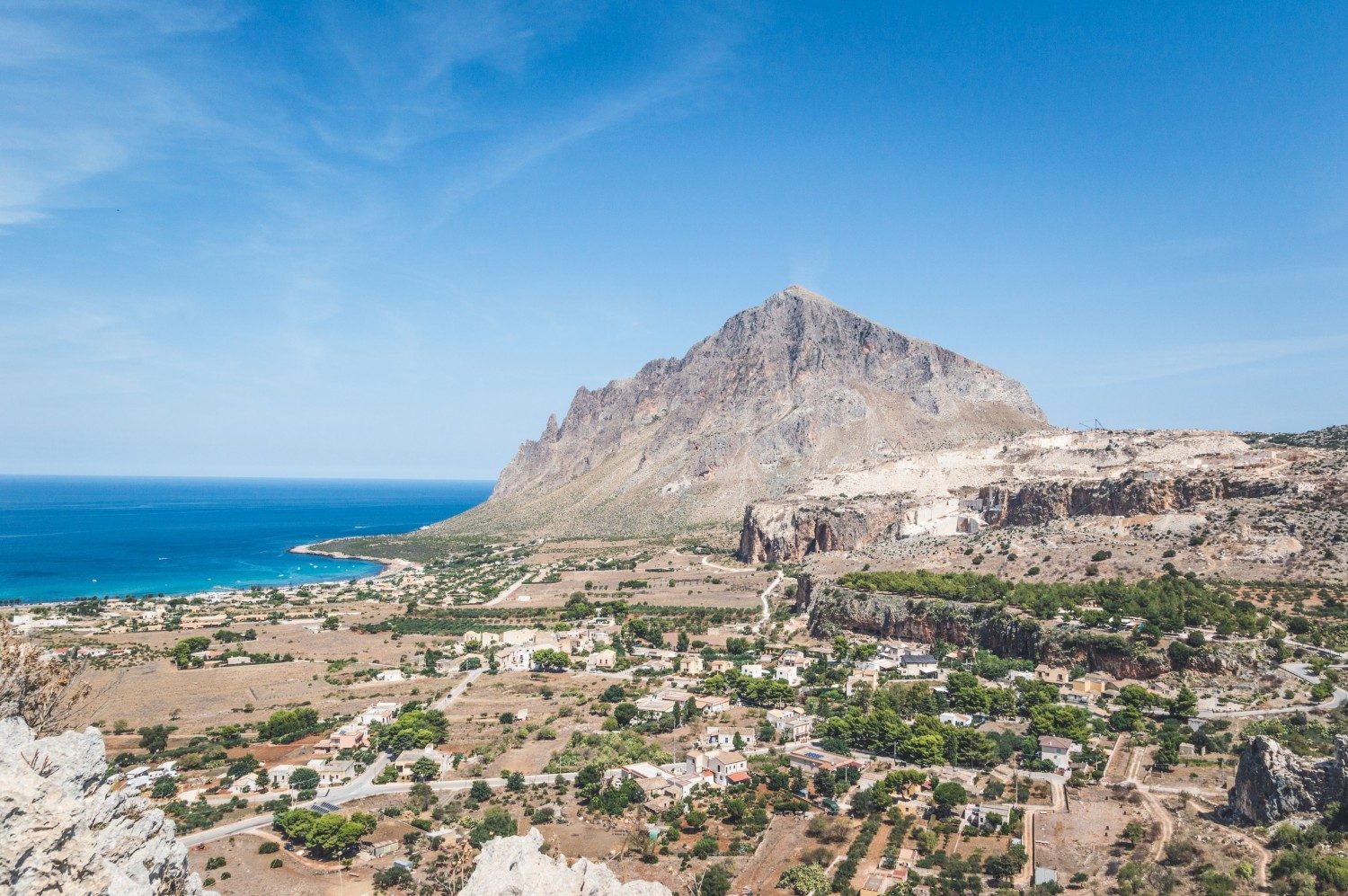 And finally, although it's a little further down the coast, Sicily is another must-visit part of the country if you have the time to get there. Known as the 'boot' of Italy, it is one of the largest Mediterranean islands boasting a fusion of many different cultures.
Wondering if this is worth the trip? Read more here on why you need to visit Sicily.
What to Pack for 10 Days in Italy
As your trusted Italy itinerary planner, I couldn't let you embark on your Italian adventure without giving you a few tips on what to bring.
If you've never travelled to Italy before, you might be wondering what to pack. Of course, you'll have to pack according to the season. But also be sure to pack some backup clothes for when the weather doesn't match the season.
Other than that, here are some basics that I recommend you do not arrive in Italy without:
Camera
Sunglasses
Sunscreen
Comfortable Footwear
Read my Europe Packing List for an in-depth guide
Need to Know: Practical Information for 10 Days in Italy
Language: Italian
Time Zone: Central European Standard Time (GMT+1)
Currency: Euro €
Telephone Country Code: +39
Emergency Services Number: 118 (Italy) or 112 (Europe)
Mobile Phone Coverage: European locals can use their phones almost anywhere. However, tourists exploring the city for the first time are advised to invest in a local SIM card to avoid roaming fees.
Getting to Italy
No matter where you are in the world, your best bet for travelling to Italy is by aeroplane. If you follow this Italy itinerary blog to the tee, you'll land at the Venice Marco Polo International Airport.
Check flights to Italy on Skyscanner
Getting Around Italy
Now that you know what to see in Italy in 10 days, you may also be wondering how to travel Italy in 10 days.
The best way to tour Italy in 10 days is via train. It is efficient and inexpensive if you want to travel 10 days in Italy on a budget.
Useful Italian Phrases
Before you travel around Italy in 10 days, you might want to brush up on some of your Italian language skills. Here are some basic useful Italian phrases (with pronunciations) to learn before your trip.
Yes – Si (See)
No – No (Noh)
Please – Per favore (Pehr fah-voh-reh)
Thank you – Grazie (Grah-tsee-eh)
You're welcome – Prego (Preh-goh)
Cheers! (To your health) – Salute! (Sah-loo-tay)
Excuse me (for attention) – Scusi (Skooh–zee)
Excuse me (to pass by) – Permesso (Pehr-mehs-soh)
Do you speak English? – Parla Inglese? (Parh-la een-glay-zeh)
I don't understand – Non capisco (Non kah-pee-skoh)
I'm sorry – Mi dispiace (Mee dees-pyah-cheh)
Good morning (formal) – Buon giorno (Bwohn-johr-noh)
Good afternoon (formal) – Buona sera (Bwoh-nah-seh-rah)
Good night (formal) – Buona notte (Bwoh–nah–noh–teh)
Hi / Bye (informal) – Ciao! (Chow)
Good bye (formal) – Arrivederci (Ahr-ree-veh-dehr-chee)
My name is … – Mi chiamo (Mee kyah-moh)
What is your name? – Come si chiama? (Koh-meh see kyah-mah?)
Pleased to meet you – Piacere (Pyah-cheh-reh)
How are you? (formal) – Come sta? (Koh-meh stah?)
Good, thank you – Bene grazie (Beh-neh grah-tsee-eh)
10 Days in Italy Itinerary: Map
Love This? Save and Share on Pinterest