Looking for the best things to do in Italy? You've come to the right place. Discover Italy's charms – from iconic landmarks to hidden gems, these are the places you shouldn't miss.
It's rather cliche to admit that you adore Italy but, to be totally honest, I don't care. A country as beautiful as Italy deserves the hype it gets.
It truly does have something for everyone: history and art lovers can wander through ancient buildings and art museums in Florence. Then, food and wine connoisseurs can taste Naples' renowned pizza or tour the vineyards in the Tuscan countryside.
Then there are also (more than) a few hidden gems tucked in between.
And I haven't even touched on how gorgeous the country is. From the bridges, fountains and Renaissance architecture to the incredible foodie scene. Sorry, not sorry if I get a little overexcited here. You should be too.
That's just the tip of the boot; wait till you experience the Bel Paese yourself.
Ready to explore? These are the best things to do in Italy.
Need help figuring out where to stay in Italy? One of my top recommendations is the luxurious Hotel Giolli Nazionale in Rome.
Top 5 Things to Do in Italy
See the Ancient Sights in Rome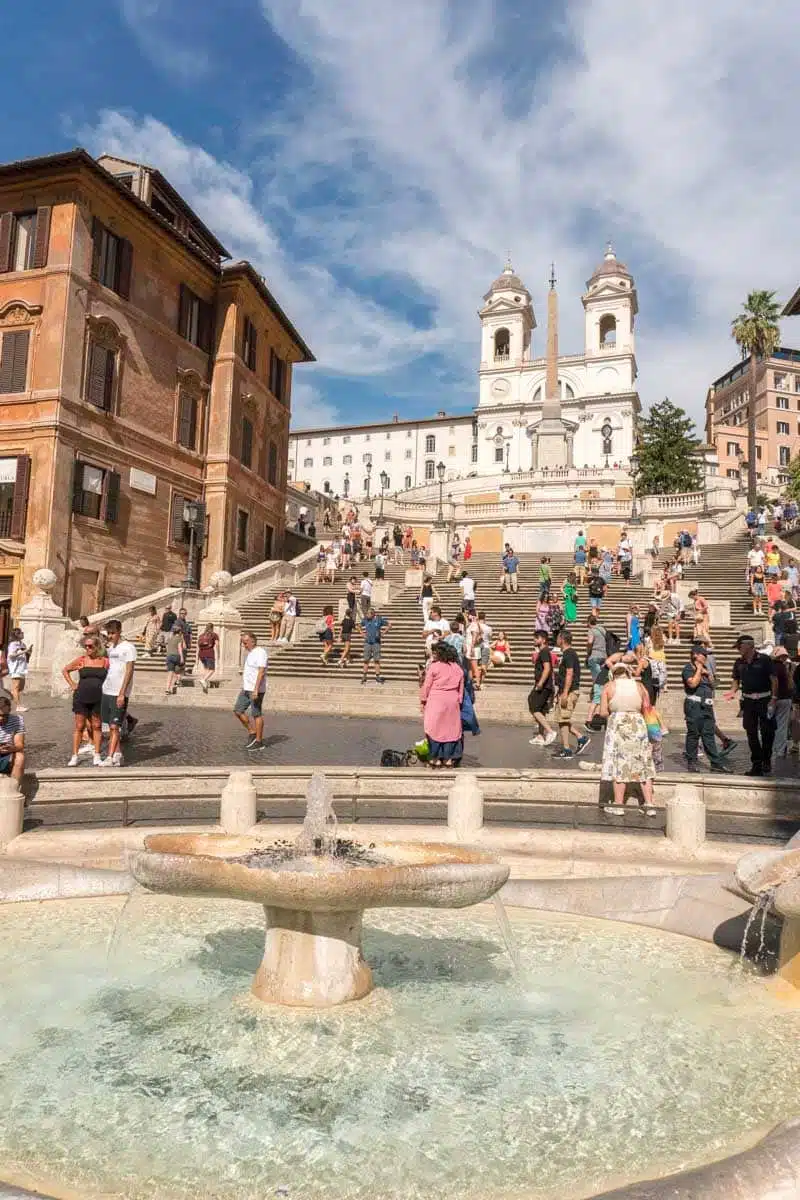 Rome wasn't built in a day, but you can explore many of its ancient sights in less than 24 hours. Italy's capital city has no shortage of landmarks, from its Spanish Steps and ancient Colosseums to its eerie catacombs.
This metropolitan city has a rich history that you must experience through sites like the Colosseum of Rome, the Pantheon, Piazza Navona, Baths of Caracalla and many more.
Top Tip: Rome can be VERY expensive. Luckily, some ancient sites are free to enter on first Sundays but are often overcrowded if you're not too fussy.
Take a Picture with the Leaning Tower of Pisa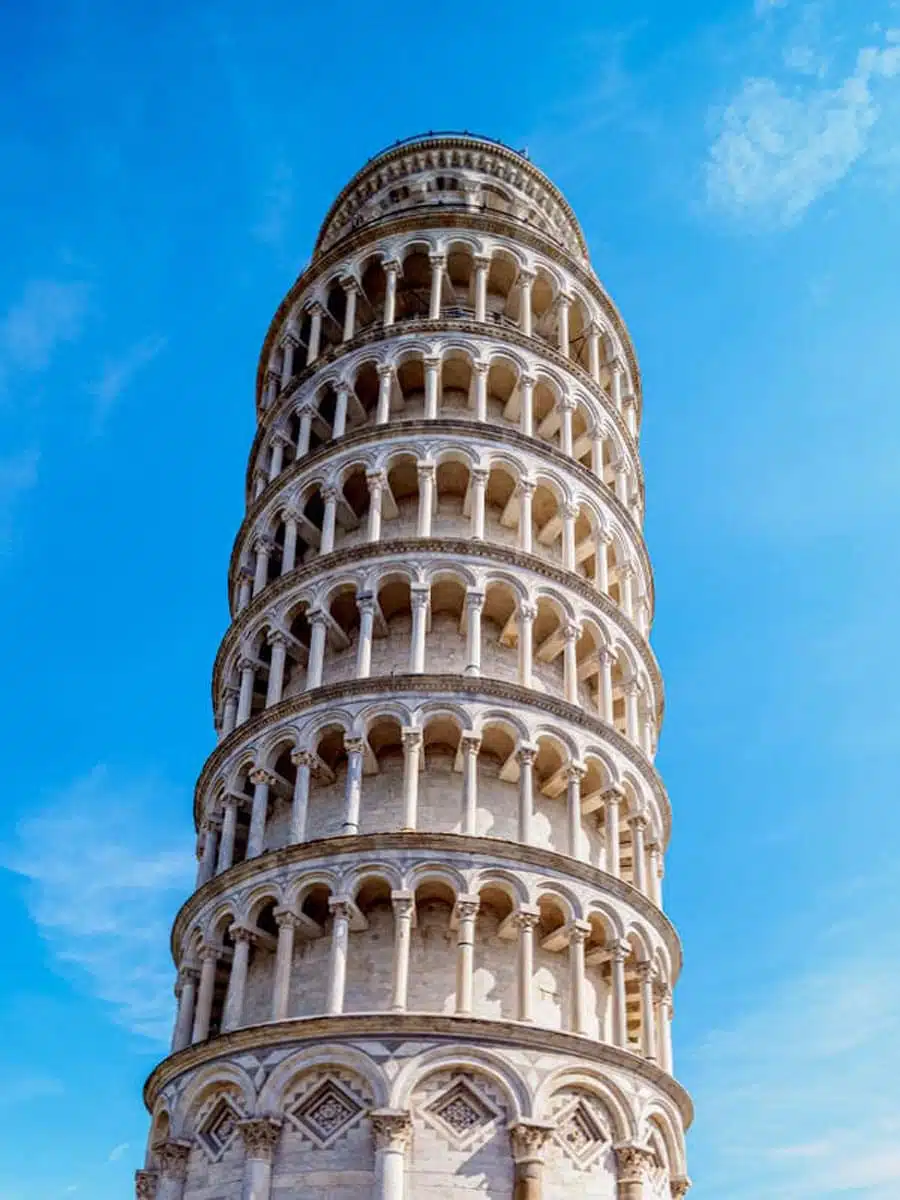 As one of Italy's top tourist attractions, you might think of the Leaning Tower of Pisa as a huge tourist trap. And it might be, but snapping a shot with this legendary leaning tower should be an Italy bucket list staple.
The tower's nearly four-degree lean makes it unique among other architectural sights. And can we all agree that pretending to be a giant pushing the building over will never get old?
I recommend taking it a step further – you can purchase a skip-the-line ticket and climb up the tower. This also includes entry to the 11th-century Cathedral and the Baptistery, both of which are worth exploring.
Go Museum Hopping in Florence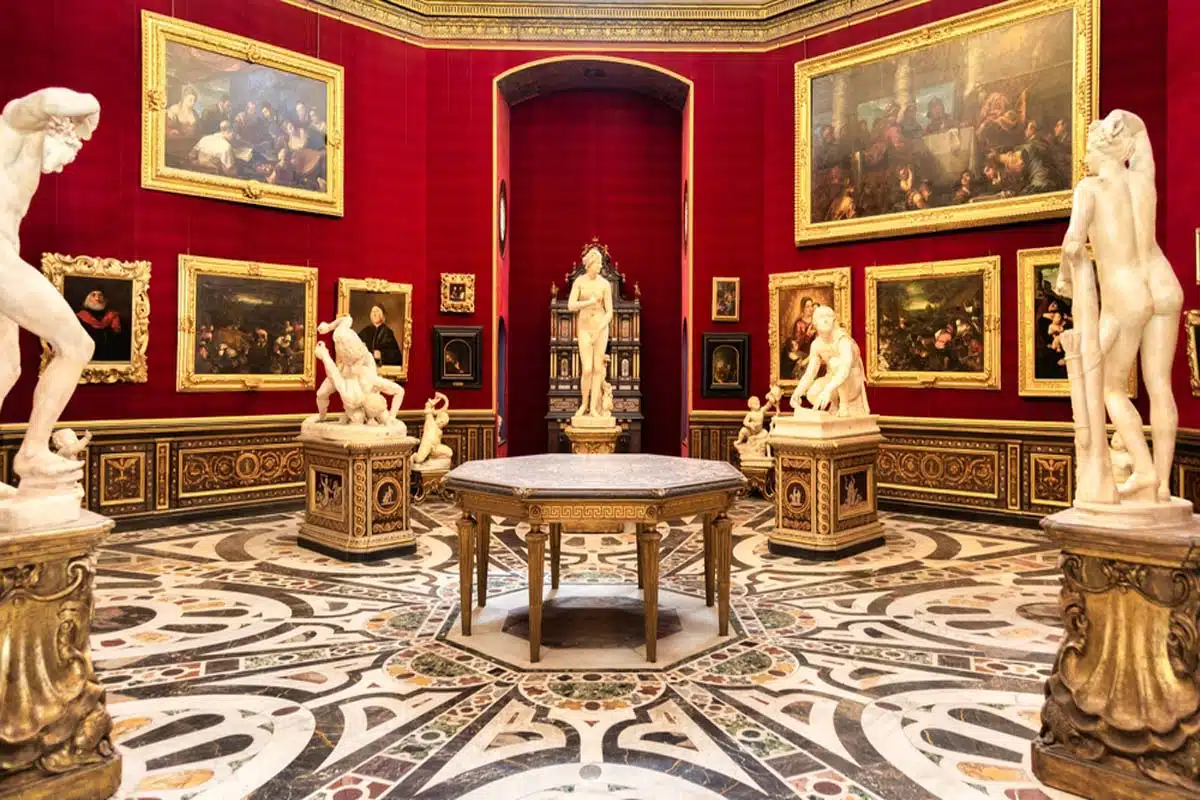 As the birthplace of the Renaissance, Florence captures this fascinating period perfectly.
With such a rich history, you can expect masterpieces of art and architecture far and wide. So it's certainly the best place to go in Italy for budding historians and avid museumgoers.
Florence has over 70 museums; some of the top attractions are the iconic Uffizi Gallery and Bargello National Museum. These are a must-visit to admire masterpieces created by some of Italy's most renowned artists – like Michelangelo's David or Donatello's classical sculptures.
Savour Tantalising Sips by Wine Tasting in Val D'Orcia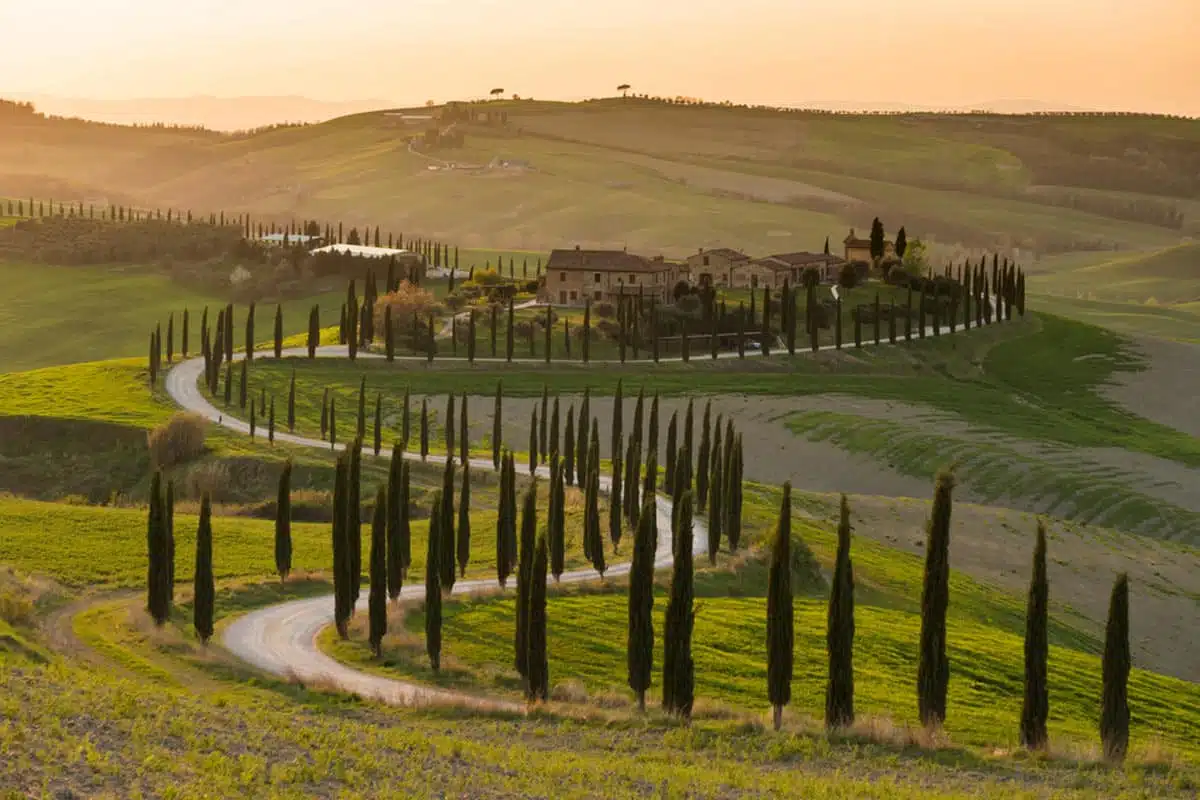 Food and wine play a significant role in Italy's culture and identity. And, if you know me, you'll know that I would never visit the country without planning a wine excursion in.
There's no better place to sip on some fine Italian wine than in the lush green valley of Val D'Orcia. In southern Tuscany, Val D'Orcia boasts a beautiful landscape.
But where to visit for vino? Cantina Terra Antica, Poderi Boscarelli and Sassodisole are among the top wineries to tour. Alternatively, you can take this cheese and wine tour in Val D'Orcia. Because what else would you pair with rich, Italian wine?
Take a Gondola in Venice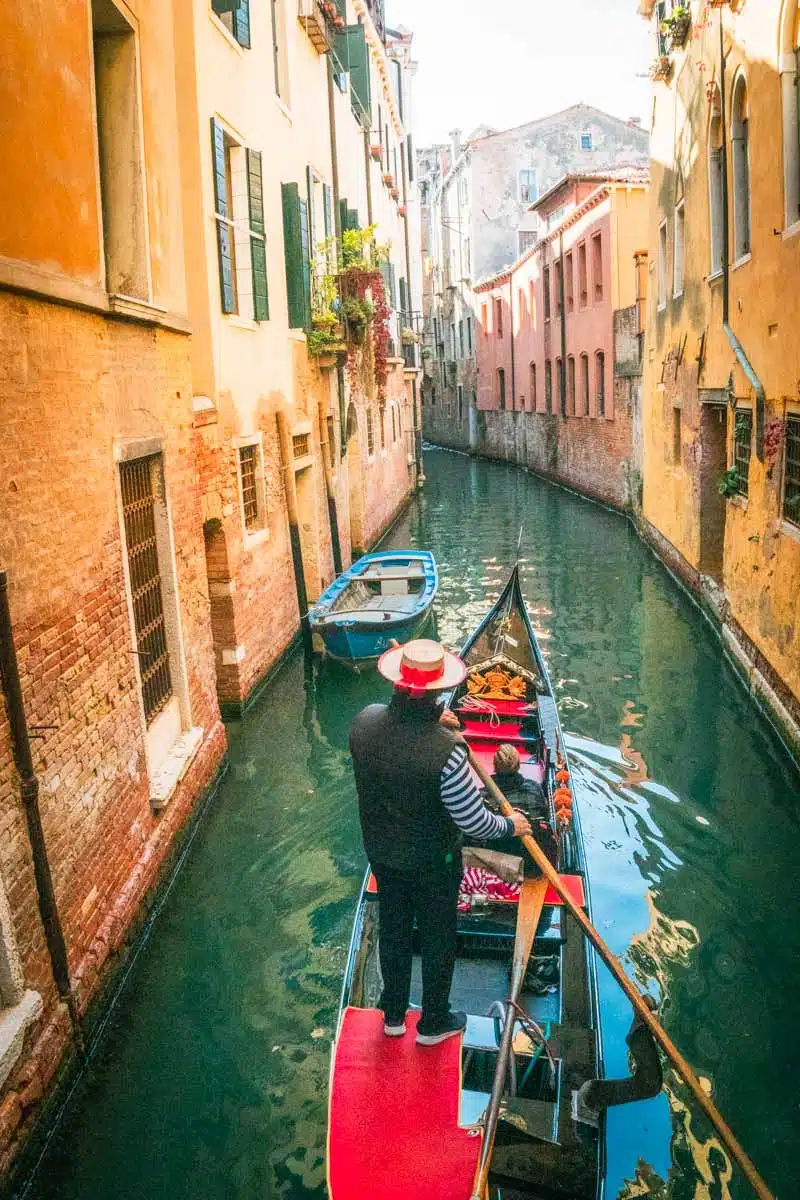 One of the most memorable things to do in Italy is to hop in a gondola and peacefully wind your way through Venice's emerald canals. The gondola is a traditional long and narrow Venetian rowing boat — for those unfamiliar.
What was once Venice's primary mode of transport is now an immersive way to explore the city for tourists. While expensive (and probably slightly overrated), a gondola ride is worth it and takes you to places you wouldn't see on foot.
I recommend this fantastic gondola ride on the Grand Canal.
Read Next: Taking a Gondola in Venice – What You Need to Know
Brilliant Things to See & Do in Italy
Appreciate the Renaissance Art at Sistine Chapel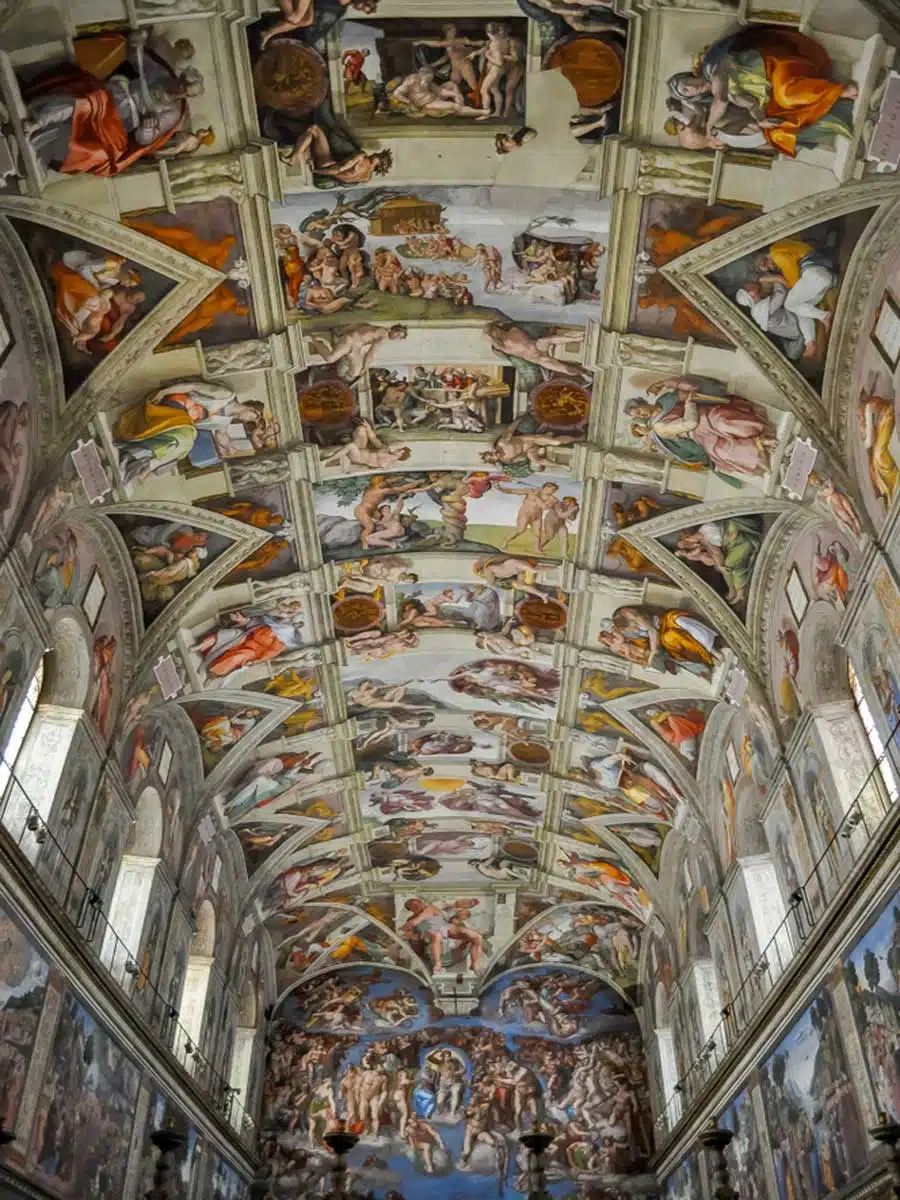 The renowned Sistine Chapel is a grand sight depicting God's creation of the world and of man, and other Old Testament imagery on its frescoes. Paying a visit when in Rome is a no-brainer.
Hand-painted by none other than legendary Italian sculptor Michelangelo, you'll find yourself marvelling at the ceiling for hours. It took him much longer to complete, though —- precisely five years.
While the Sistine Ceiling is, without a doubt, the main attraction, it's worth strolling through the majestic Apostolic Palace. Each corner of this palace takes your breath away for its intricate Renaissance architecture.
Top tip: this entry ticket lets you access the Sistine Chapel and other Vatican museums.
Go Skiing in Trentino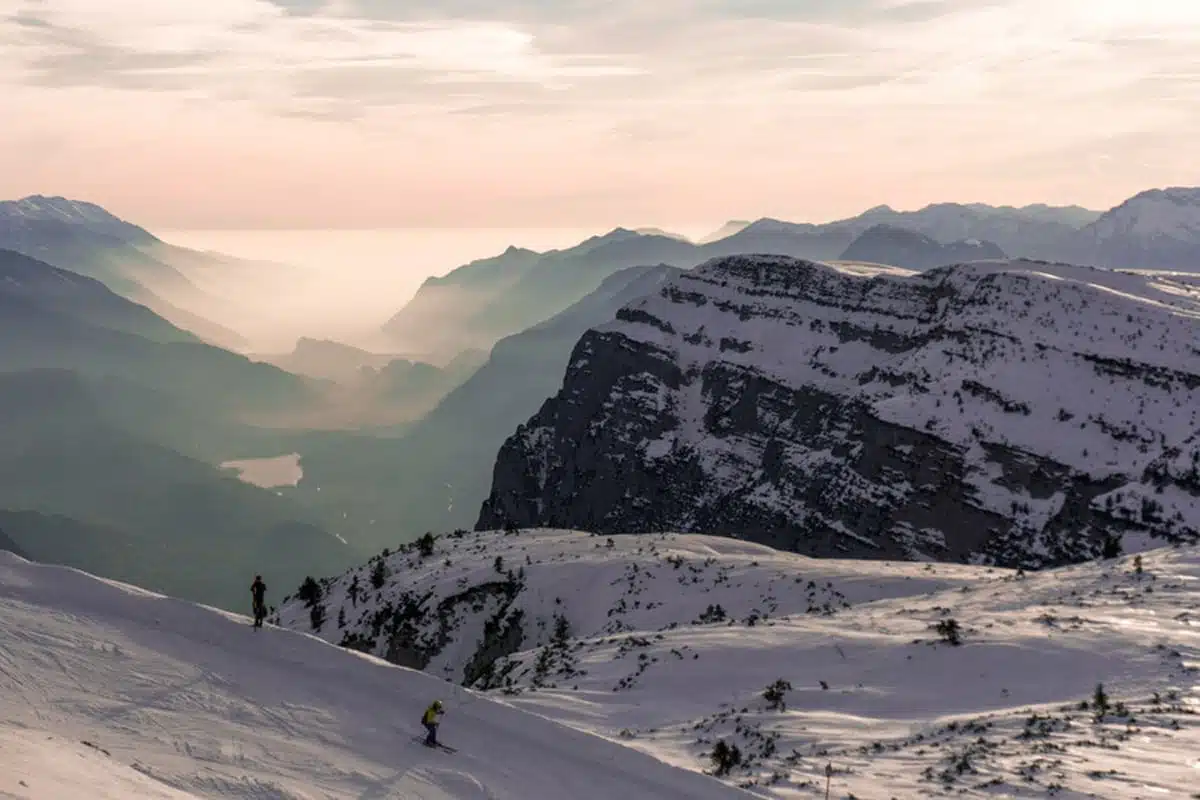 Skiing in Trentino is perfect if you're visiting Italy in winter. While Trentino is famous for its castles, cathedral and Renaissance buildings, it's also a peak destination for winter activities.
The city's striking mountains and lush valleys become a winter wonderland for skiing and snowboarding during the snowy season. The Dolomiti Superski and Skirama Adamello-Brenta circuits are top-tier ski regions.
Besides skiing, it has become the best place to visit in Italy for a romantic Christmas atmosphere.
Capture the White-Washed Buildings of Ostuni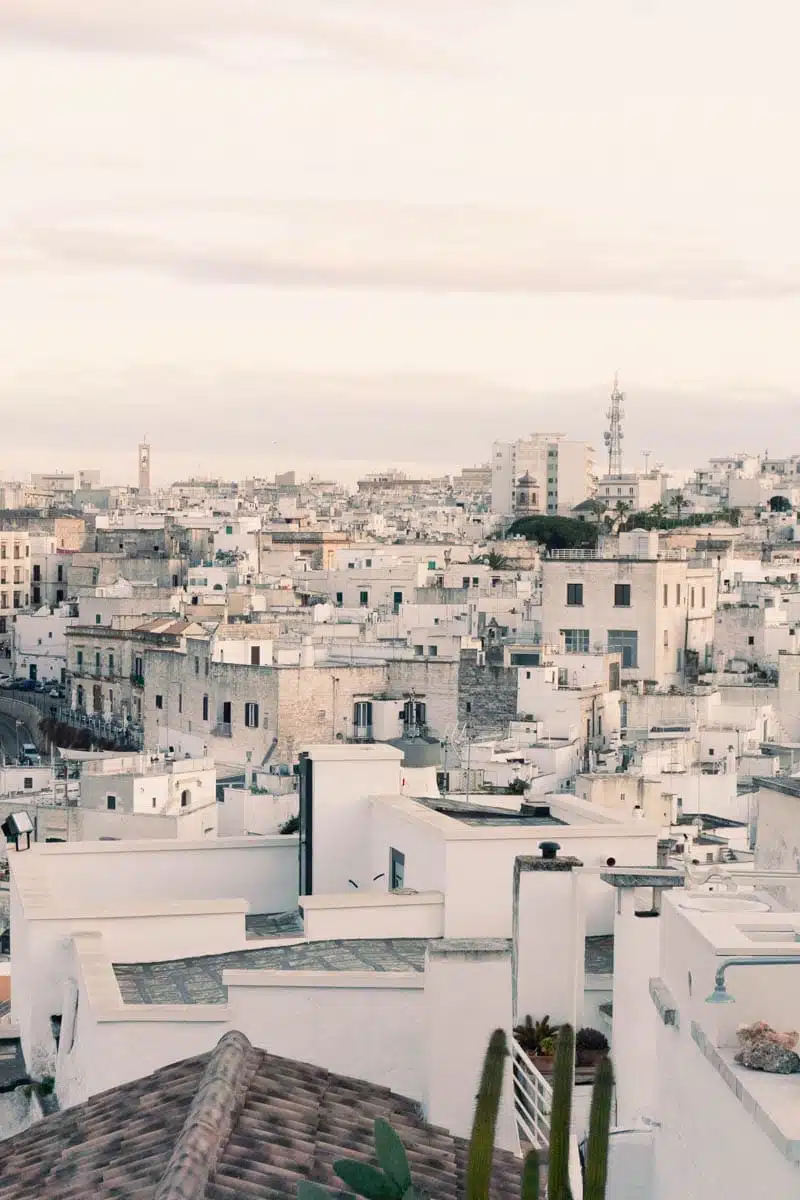 The magical, white-washed Ostuni is well worth a visit if you're in the mood for tranquil strolls through postcard-worthy settings. And, let's be honest, who isn't?
This idyllic city sits in the Puglia region in southern Italy, where you'll also find Romanesque and Gothic-inspired buildings such as the majestic Ostuni Cathedral.
Besides wandering its cobblestone streets, you'll have plenty to see and do. Why not wine and dine at one of the many romantic restaurants? My favourite is the highly-rated Osteria Del Tempo Perso.
You'll also want to soak up the sun on one of Ostuni's nearby beaches, like the Spiaggia di Torre Pozzelle.
Read Next: Where to Stay in Puglia
Explore the Rocky City of Matera
Whip out your camera, as Matera is one of the best places in Italy to visit for photography.
The astonishing Matera city sits on a rocky outcrop in the Basilicata region. Naturally, its location gives it an otherworldly feel of forgotten years as one of the oldest inhabited cities since the Palaeolithic period.
The city of stones and rock churches gives way to the stunning Sassi area, a series of cave dwellings carved into the mountainside. And, guess what? These are now museums which you can visit.
Toss a Wishful Coin into the Trevi Fountain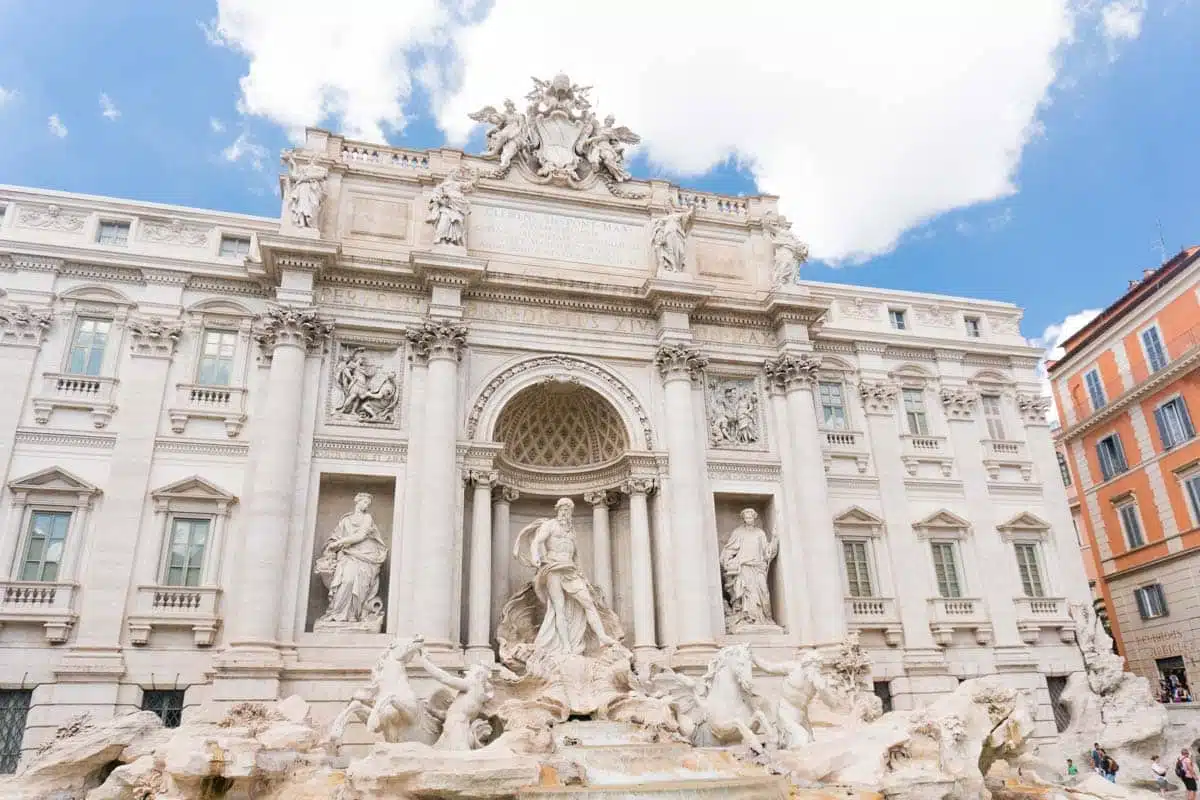 Want to visit Rome more than once? Ensure you head to Trevi Fountain (don't forget the coins). The myth goes that if you toss a coin into the fountain, you'll return to the Eternal City.
For the hopeless romantic, tossing two coins means you'll return and fall in love. And to take it a step further — three coins suggest you'll return, fall in love and marry. No wonder it's also called the 'Fountain of Love'.
Admire Baroque Buildings and Statues at Lecce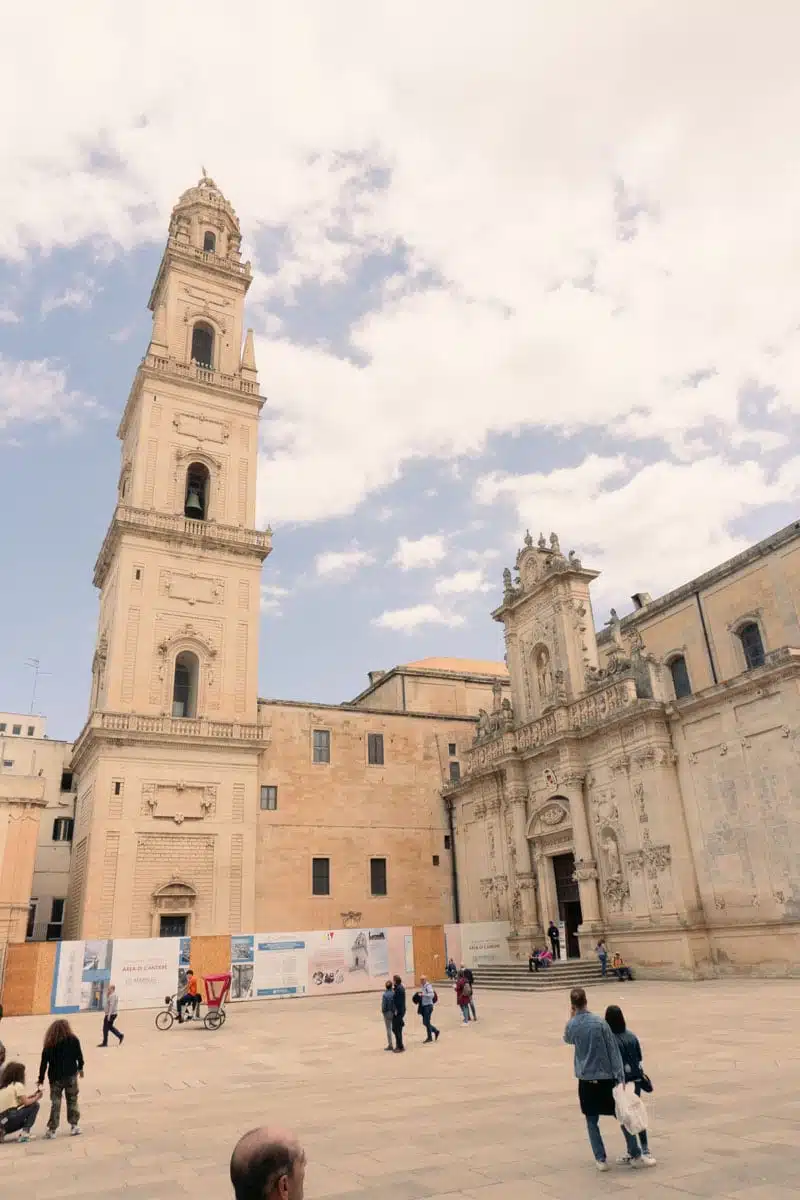 Lecce is a beautiful city in the southern Apulia region. Known for baroque buildings, bronze statues and a sunken Roman amphitheatre, you won't run out of things to see here. It's a must-visit place in Italy if you adore architecture and exploring monumental landmarks.
Going to the historic city centre offers you well-preserved sights with maze-like paths leading to new hidden corners at every turn. Beyond the centre, you can visit the ancient Roman theatre or Lecce Cathedral, each with a unique story.
Hop Between Ancient Seaside Villages at Cinque Terre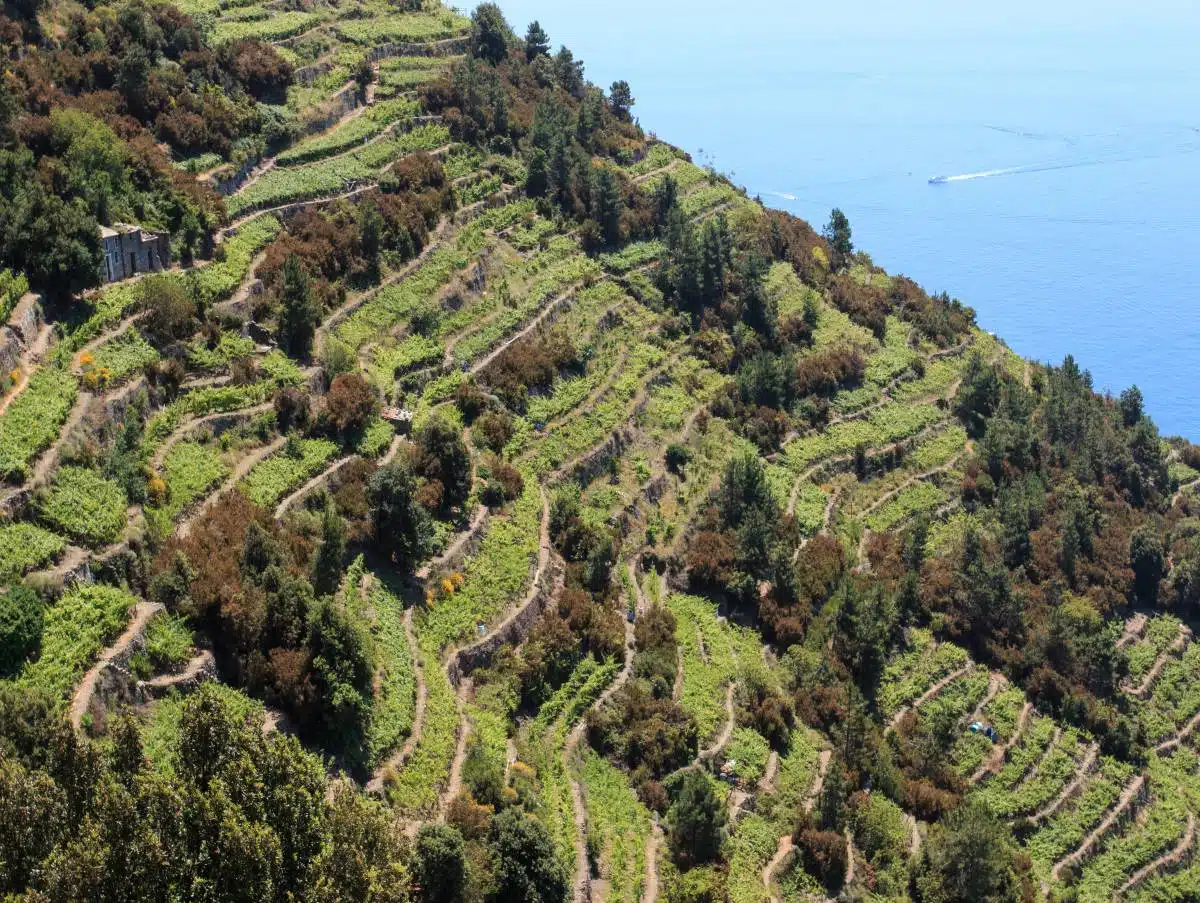 Five centuries-old villages are dotted along the rugged Italian Riviera coast: Monterosso, Vernazza, Corniglia, Manarola and Riomaggiore. Cinque Terre is one of the best places to visit in Italy for astonishing landscapes and breathtaking sea vistas.
I recommend getting to know all the villages, each boasting vibrant houses and harbours with fishing boats in the distance. Relax at the shores, take in the serene hillside views, or enjoy a scenic trail like the Sentiero Azzurro that runs through Cinque Terre National Park.
You can walk the five villages of Cinque Terre in about six hours with short breaks. Otherwise, take your time and embrace each town along the way for two days.
Alternatively, you can take the lovely Cinque Terre express, which takes you between each town in roughly five minutes at €18,20, valid for the entire day.
Escape to Scenic Lake Como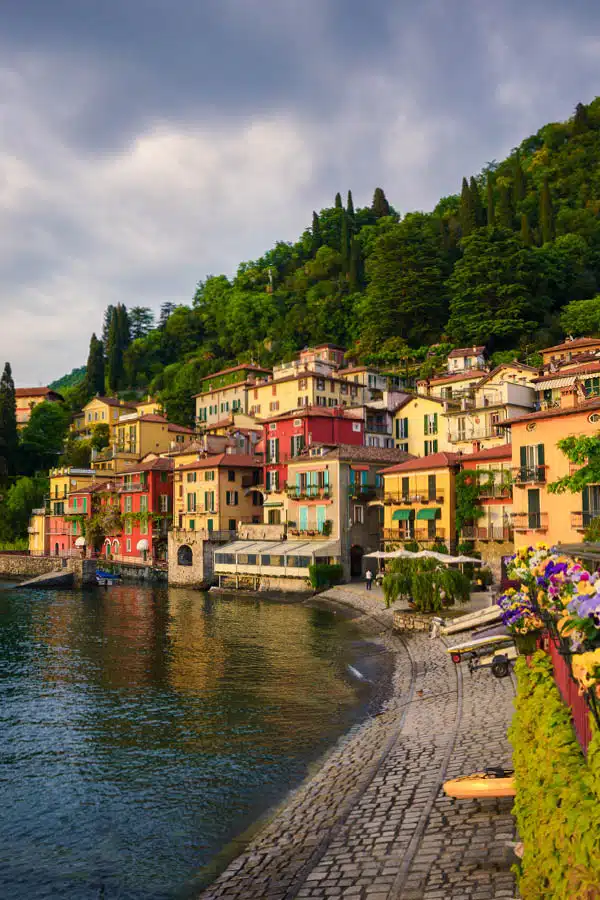 One of the sweetest escapes in Northern Italy would be to the glistening Lake Como. The iconic lake destination is one of the deepest in the country. However, its serene surroundings are just as astonishing, ranging from staggering mountains to villas, quaint towns and, of course, beautiful sunsets.
Known as an upscale resort area, expect to spend quite some cash here. Also, the few hotels and restaurants fill out quickly in its small towns. You'll see many families out and about, but it remains a peaceful retreat from the city.
While here, you can hop from one charming town to another, but I suggest you pop in at Varenna, Como and Bellagio. Enjoy activities like boating, sunbathing or simply soaking up the dramatic scenery — it's a lakeside paradise.
Visit the Historic Site of Pompeii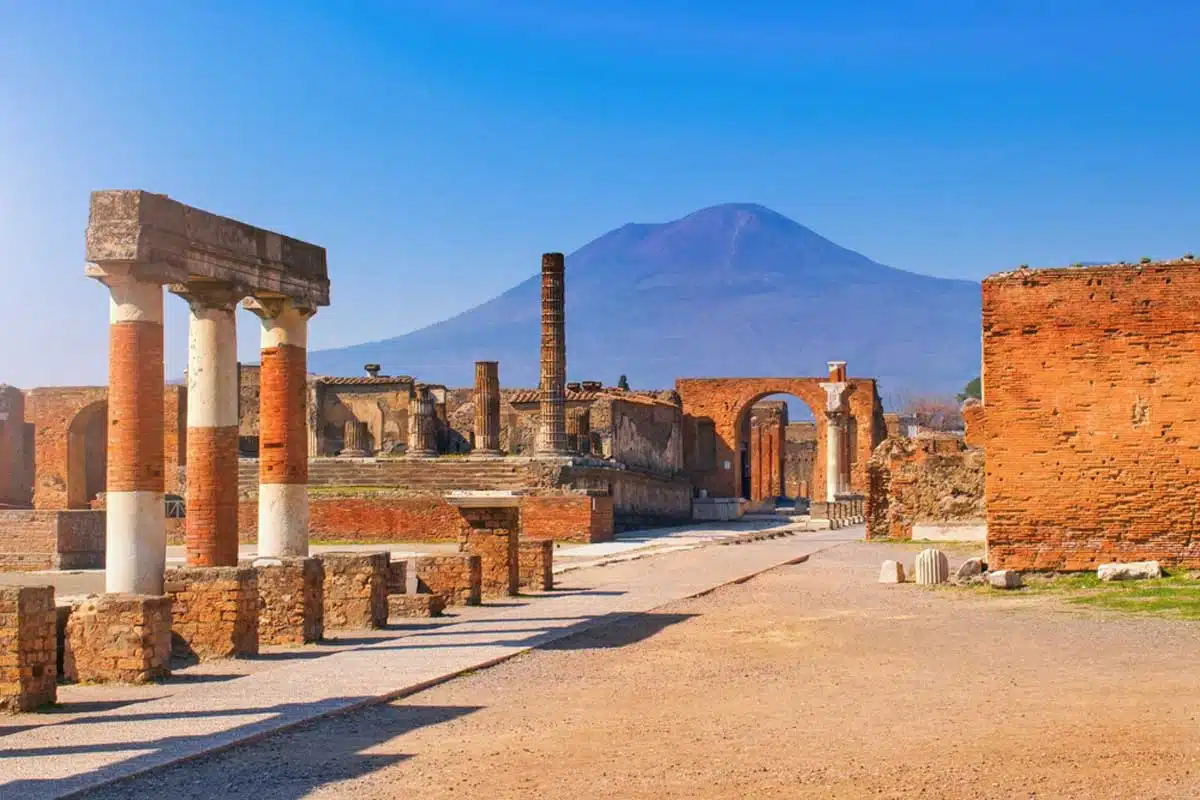 Nowhere in Italy is quite as sobering as Pompeii – and you should definitely take a day trip if you're in the Naples region. After the eruption of Mount Vesuvius in 79 A.D., the Roman city was buried under ash and pumice, capturing its people underneath as they fled.
The preserved site features excavated ruins of streets and houses that visitors can freely wander through, as well as the casts of many residents and animals who were frozen in time.
Top tip: book your Pompeii tour in advance here.
Unique Things to See & Do in Italy: Hidden Gems That Are Off the Beaten Track
Discover a Hidden Beach Town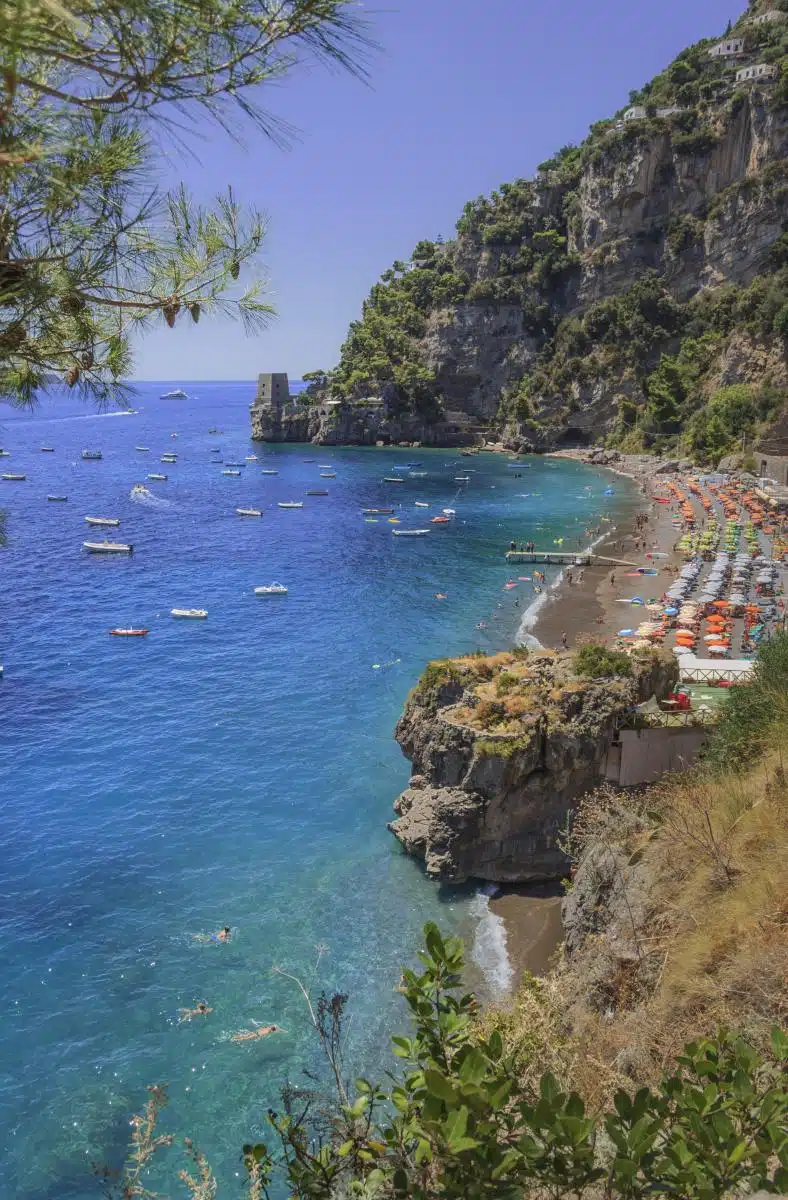 One of Italy's main charms is its sheer number of quaint beach towns. But, don't worry, I've got a couple of favourites…
San Fruttuoso is a lovely little beach town totally off the tourist radar, adding to its charm. It's also the perfect brief getaway if you find yourself in Genoa. You can reach San Fruttuoso by boat from Genoa (as straightforward as it gets) or by foot through the Portofino Natural Park.
The town offers splendid beaches with an intimate vibe and beautiful turquoise waters. Sunbathe by the shore, take a dip to cool down and then head to the nearest restaurant and bar to round up your day. I suggest you try Da Laura with its stunning views. Thank me later.
Where else? Fonteblanda, Pescaro and Ravenna are a couple more lowkey options for a coastal getaway in Italy.
Psst: Here are some more balmy beaches in Italy to relax on.
Explore the Ultra-Scenic Coastal Town of Polignano a Mare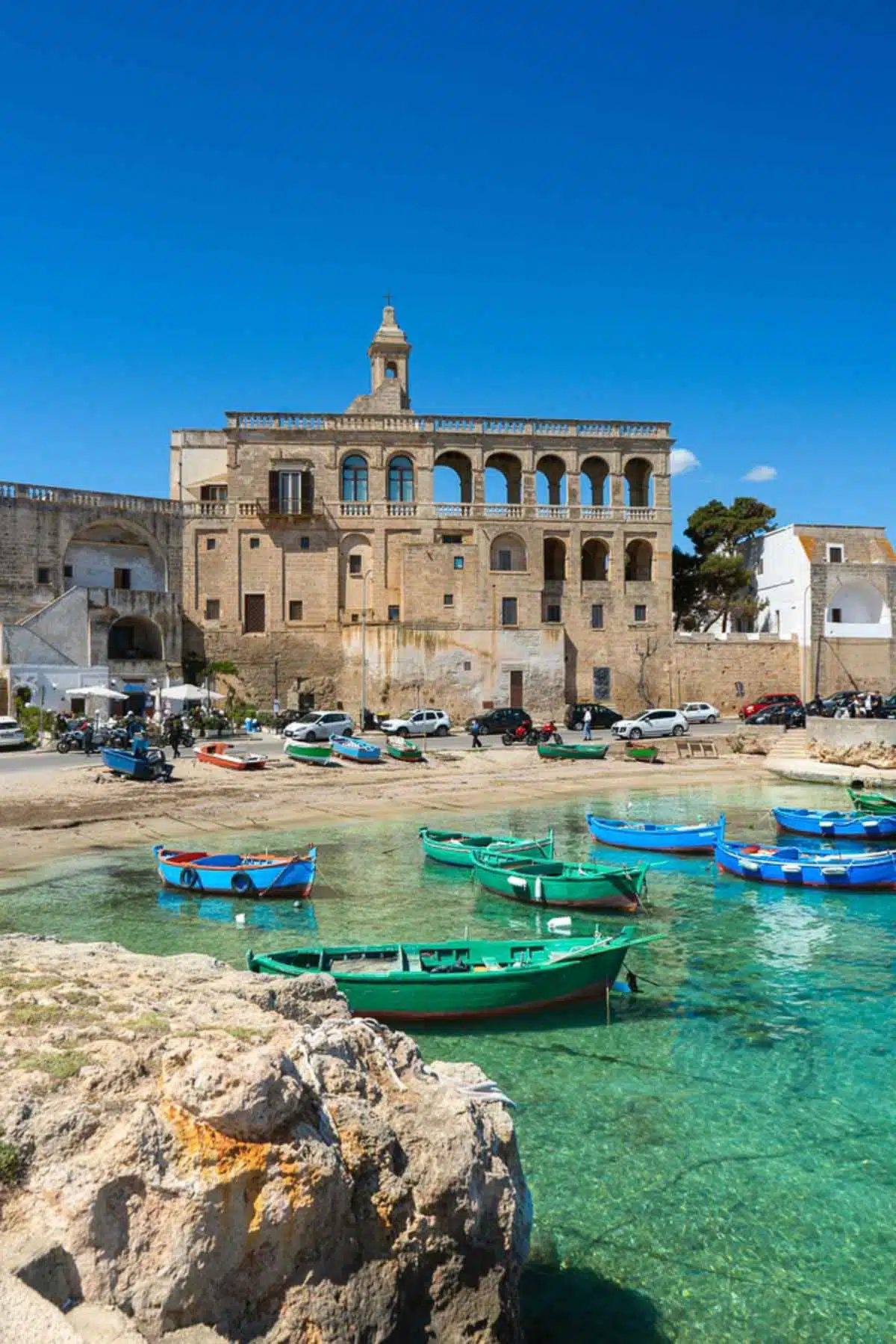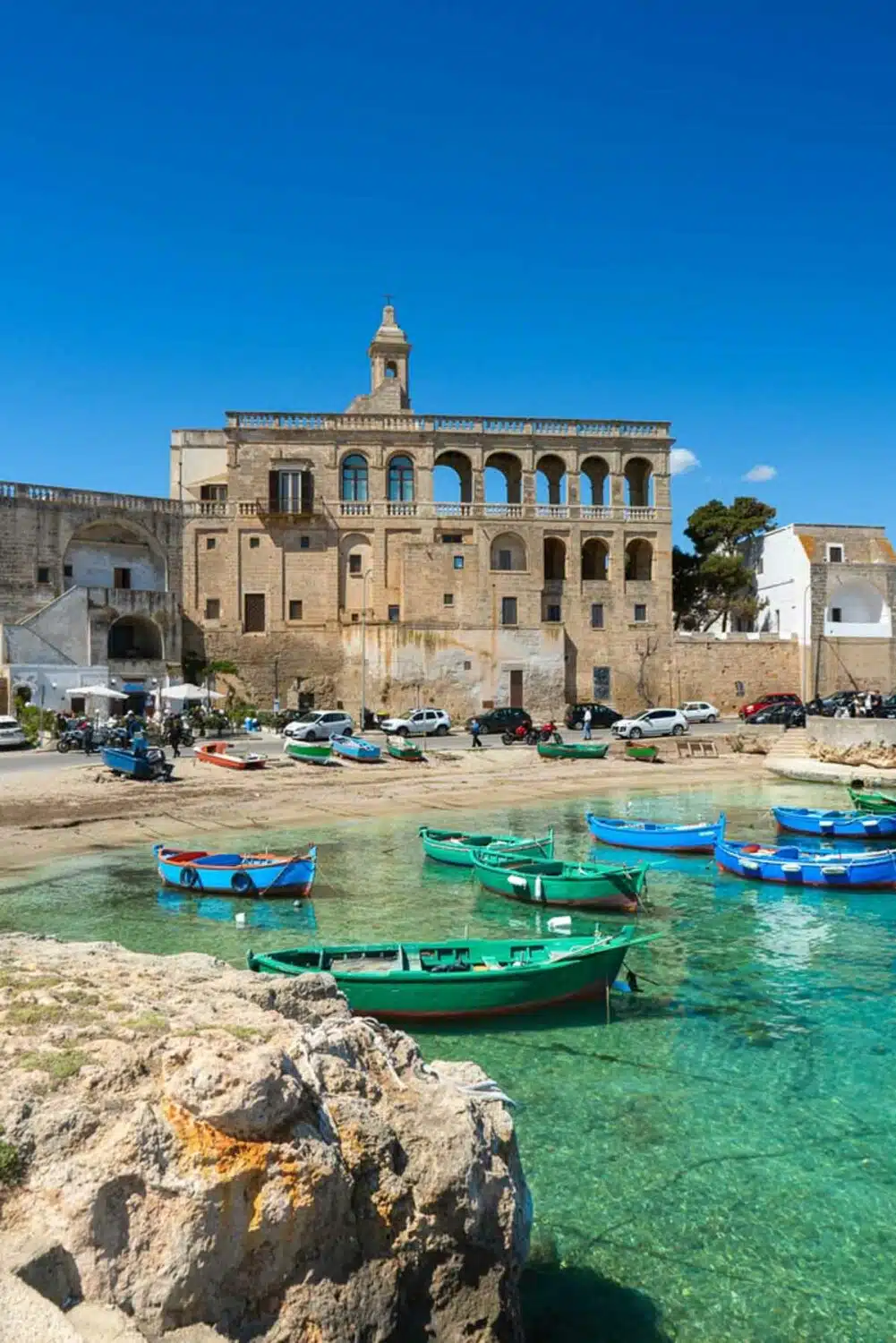 Polignano a Mare may be one of the best places to visit on Italy's southern Adriatic coast, but many people outside of Italy don't know about it. And that blows my mind.
It's the kind of place that looks like a postcard. Let the sun grace you on its camera-worthy white-pebble beaches, like the famous Lama Monachile beach.
You can also wander through The Pino Pascali Museum of Contemporary Art to see its history unfold in paintings and photography. Lastly, capture unmissable sea views from San Vito Abbey, which features a Romanesque church and a 16th-century tower.
Visit a Small Island in the Bay of Naples, Procida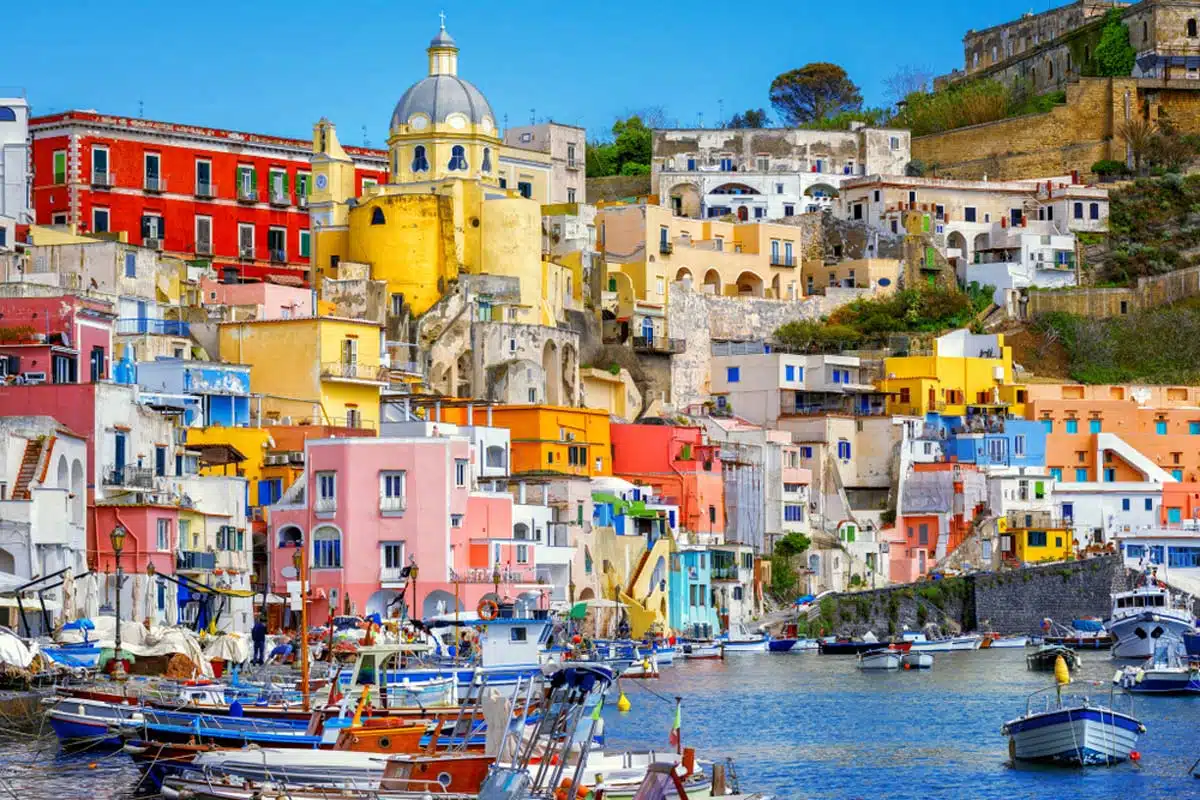 Often Overlooked by Capri, its neighbour, Procida is likely Italy's best kept secret. Once you see this beauty up close, you'll understand why those who know about it want to keep it to themselves.
This breathtaking Phlegrean island sits just off the coast of Naples. Though small, this island is famous for its extra large and sweet lemons, which you can enjoy in salads and granitas. Procida boasts alluring beaches with thick, dark sand, but one stands out for its pebbles: La Lingua.
Apart from lounging on its panoramic beaches, you can swim in the island's shallow, pristine waters to cool off from the hot Mediterranean sun. But you're mostly here for its picture-perfect appearance of an azure coastline with vibrant buildings, right?
Marvel at an Open-Air Museum, Arte Sella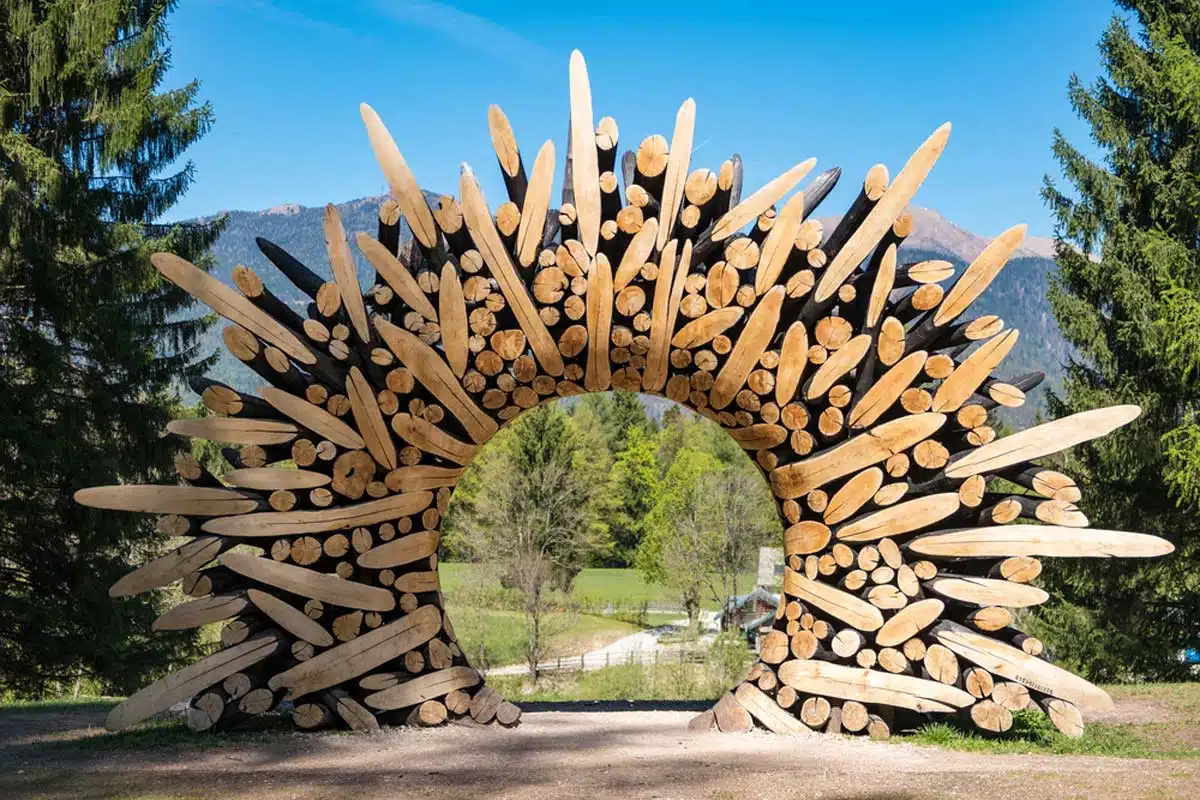 Set in the foothills of the Veneto Mountains is a stunning open-air museum that celebrates nature and creativity. Arte Sella exists thanks to local artists who create otherworldly visuals with stones, logs, twigs and other plant materials in this beautiful natural landscape.
Some of the pieces intertwine with living plants and trees, breathing life into their artwork. This would be an ideal day trip if you're in Trento, Northern Italy.
Top tip: you can learn more about this magical outdoor museum on the Arte Sella website.
Allow Civita Di Bagnoregio to Charm You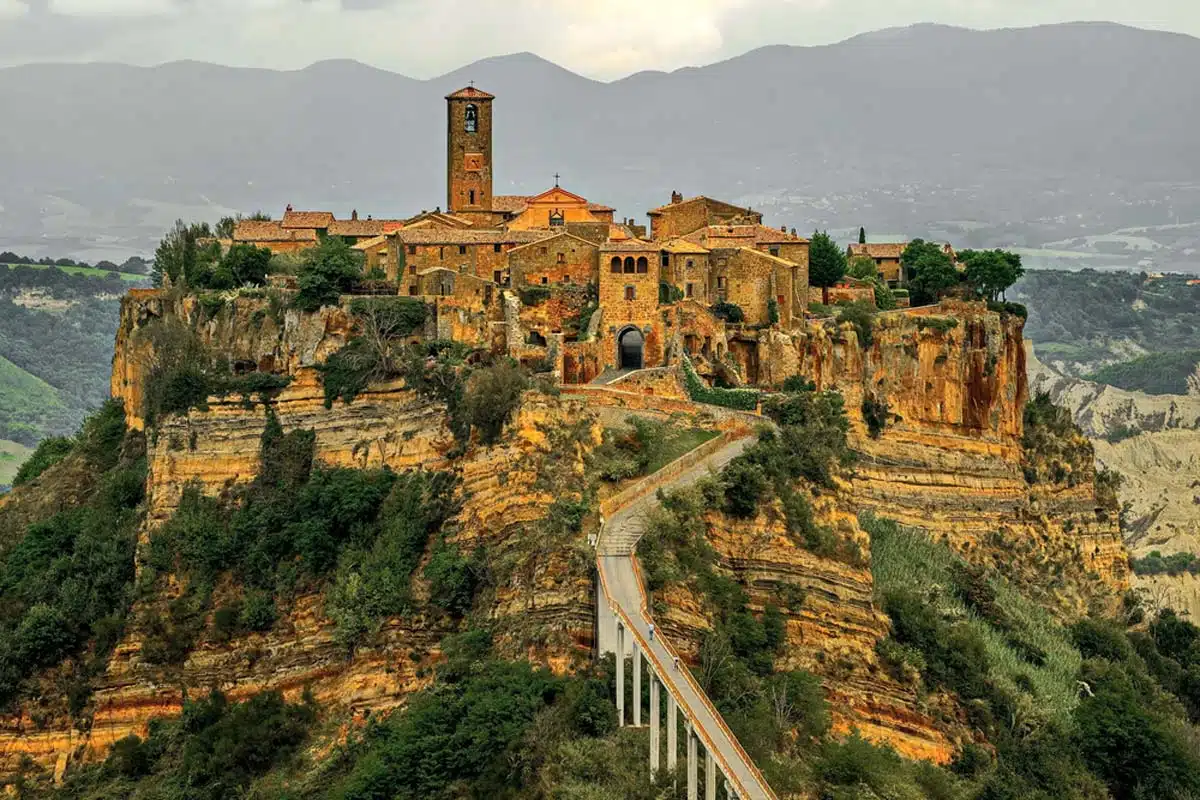 I'm not done with hidden towns just yet. And you'll thank me once you see the magical hilltop village of Civita Di Bagnoregio.
Yes, you read that right. The town sits snugly on top of a hill surrounded by endless Calanchi Valley sweeps in central Italy's Viterbo Province — totally Instagrammable.
Hiking the Civita Di Bagnoregio trail is a must-do in Italy if you crave fresh air and enjoy birdwatching.
But there are more ways to enjoy "the dying city". But, before I get to them, let me explain its morbid nickname. Simply put, the hill (or tuffaceous spur if you want to sound clever) is sadly busy eroding. So enjoy it while it still stands.
Explore the enchanting town of Civita with its mediaeval stone buildings, then pop in at several restaurants and wine bars oozing historic allure.
Learn How to Make Pizza With a Chef
If you love eating pizza, why not learn to make it from scratch? Naples (the birthplace of the pizza Margherita) offers many cooking lessons, like this excellent pizza workshop.
The workshop takes place at the San Carlo Trattoria e Pizzeria, where a chef will wait for your arrival. They provide all the ingredients for you, plus lunch or dinner (bruschetta and your pizza, of course) and even a glass of wine to wash it down.
Your pizza-making skills might even impress the harshest critics in Italy, its nonnas.
Go Scuba Diving to See the Sunken City of Baia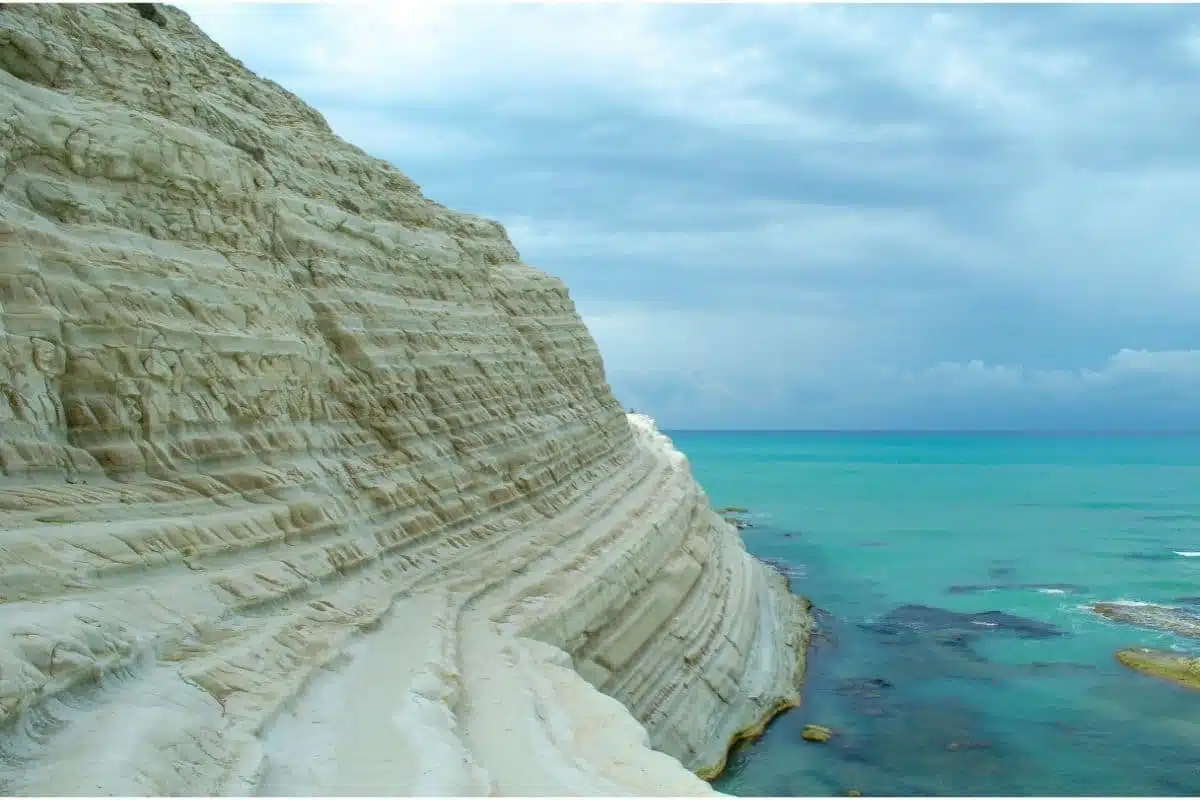 The Sunken City of Baia is one of the few underwater archaeological parks globally. And if you're into snorkelling or scuba diving, I suggest doing so at this ancient marvel.
It's one of the ultimate activities in Italy, as not many can say that they've swam amongst the copious ruins of a sunken city.
However, this is not just any old sunken city. Baia existed thousands of years ago as the Las Vegas of the Roman Empire. You'll see eight underwater sites between 13 and 42 feet deep amid the Gulf of Naples, which submerged due to local volcanic activity.
Top tip: you can plan your diving excursion through the licensed operator, Centro Sub Campi Flegrei.
Hunt for Some of the Finest Truffles in the World
It's no secret that Italians love their truffles (me too), so hunting out your very own is a cool idea when in Italy.
Steer clear if you have a mushroom allergy. Otherwise, take on a scavenger hunt to collect the tastiest mushrooms on the planet. Located in the Umbrian countryside is where you'll find this fungus delicacy.
Locals tend to gulp their freshly caught mushrooms with a glass or two of Prosecco. You can also have this authentic Italian experience through Wild Foods Italy.
Top tip: it goes without saying that you should only do this with a guide. Don't go hunting out mushrooms on your own.
Fun Things to Do in Italy: Practical Tips for Your Trip
Collina 24 Suites (Mid-Range)
Collina 24 Suites is a stylish and modern hotel set in the beating heart of Rome. The hotel boasts vibrant, airy rooms, city views, and many modern comfort creatures. These include a hot tub, Wi-Fi, private parking, air conditioning, heating, and an airport shuttle.
Covo Degli Angioini (Luxury)
The luxurious Covo Degli Angioini is ideal if you want to experience a lavish stay in bright, modern rooms. Most have sea views, as it's near the port of Naples, and all come with spacious beds, air conditioning, coffee machines and indulgent bathtubs.
Recommended Tours in Italy
What to Do in Italy: Map
Love this? Save and share on Pinterest!