Hunting out the best beaches in Italy? You're in the right place!
Lovingly nicknamed "Bel Paese", which stands for beautiful country, Italy has 4,723 miles of tranquil coastline, attracting millions of tourists every year.
Aside from the incredible coastal towns, delicious local foods, and plenty of sun, this coastline is also home to some of the best beaches in Europe – if not the world.
But with over 4k miles of coastline to choose from, how do you sniff out the best Italian beaches? Well, I've done all the hard work for you.
Read on to discover the most beautiful beaches in Italy…
Beautiful Italian Beaches
Fornillo Spiaggia, Positano, Amalfi Coast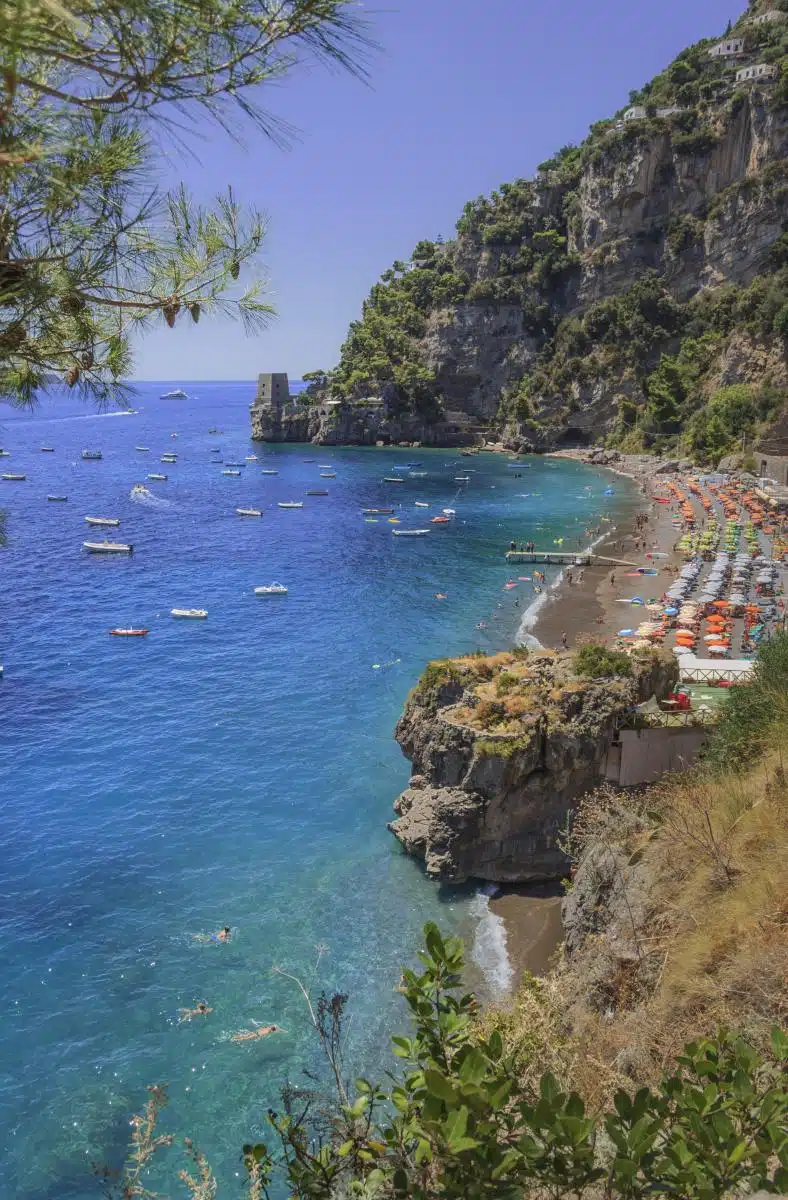 There's a high chance you've seen Positano before as it is one of Italy's most popular tourist destinations. And for good reason.
Awash with colour, sun, and blue skies, this expensive coastal town also has several incredibly beautiful beaches. The best of those beaches is Fornillo Spiaggia.
Found to the west of Positano Beach, Fornillo Spiaggia is a long white sand beach that sits in front of a large cliff face.
This Italian beach offers plenty of greenery to shelter under when the midday heat kicks in and, should you need to retreat further, Hotel Pupetto is a wonderful spot for lunch. Here you'll find a wonderful terrace that overlooks the beach – even better, it serves up affordable, yet tasty dishes (which is quite a rarity in Positano).
Sant'Andrea Beach, Elba, Tuscany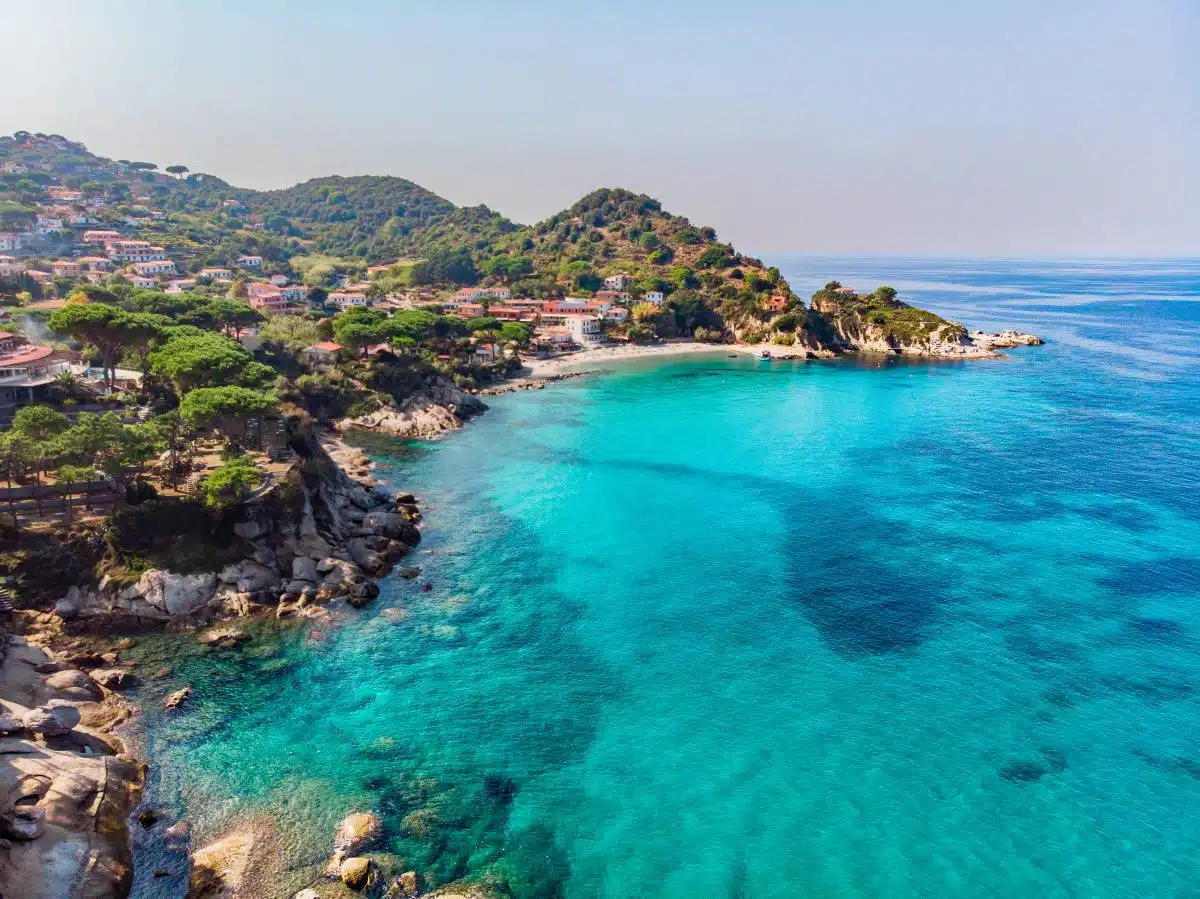 If you enjoy soaking up the sun, taking part in watersports, or exploring coral reefs, Sant'Andrea beach in Elba on Tuscany's coastline is a great option. This charming, white-sand beach has plenty to offer.
The main draw is obviously the lush landscape, turquoise waters, and warm weather, but there are also lots of activities to keep you out (or in) trouble. Sant'Andrea is well known for sailing, diving, and windsurfing, so if you want to try something new or enjoy Italy's marine life, this is the place to come.
This Italy beach is also right on the doorstep of a wide range of bars and restaurants.
Torre Guaceto Beach, Puglia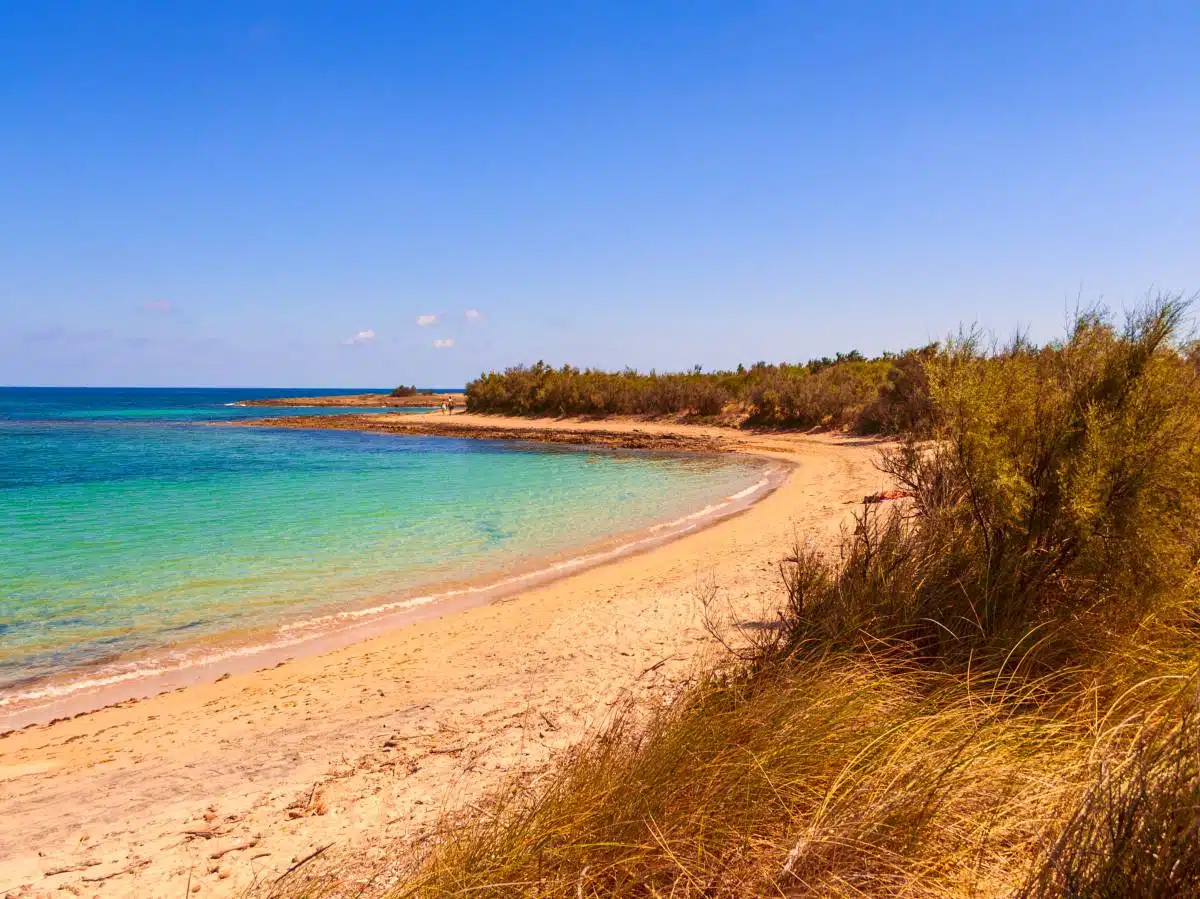 Another of Italy's best beaches can be found in Puglia, home to a variety of amazing beaches that make up the Torre Guaceto Marine Reserve.
A protected area found not too far away from Brindisi, in the reserve you'll find some of the most beautiful and most natural beaches Italy has to offer.
As this area is protected, you can expect very little development, as well as a completely clean landscape. This means that this Italian beach is arguably the best snorkelling and diving spot in the country. The coral reef here has been wonderfully protected to ensure all sea life thrives.
Atrani Beach, Campania, Amalfi Coast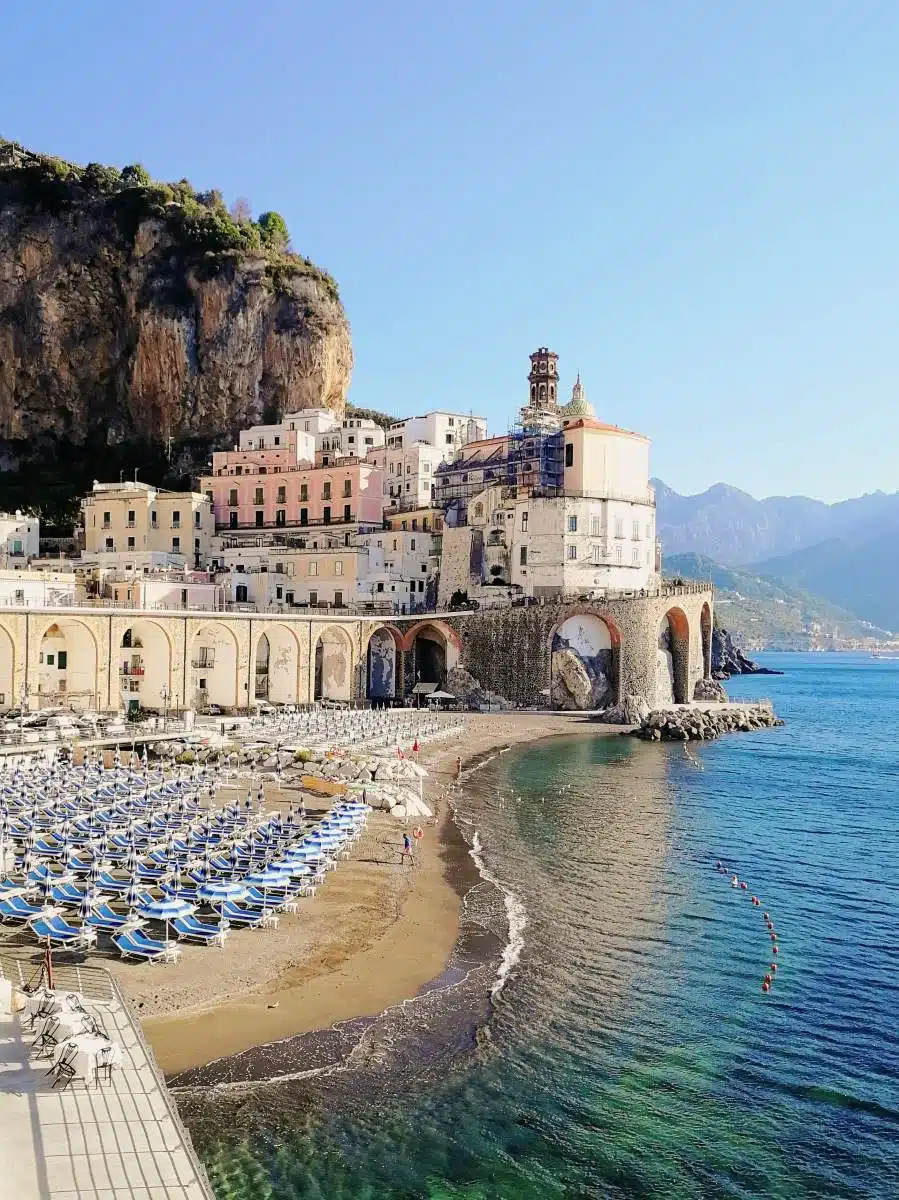 The vibrant and very picturesque village of Atrani, found along the expansive Amalfi Coast, is the perfect example of Italy's famous coastal towns, only a lot less crowded.
Offering tourists and locals a paradise-like escape, the beach here is a little shorter than others, yet just as beautiful.
Featuring beautiful white sands, turquoise waters, unparalleled views of the village, and an array of places to eat and drink, I'm very jealous of anyone who has the opportunity to stay along this beach.
Live out your (my) wildest dreams by sitting on one of the terraces above the beach with an Aperol Spritz in hand. Swoon.
La Pelosa Beach, Sardinia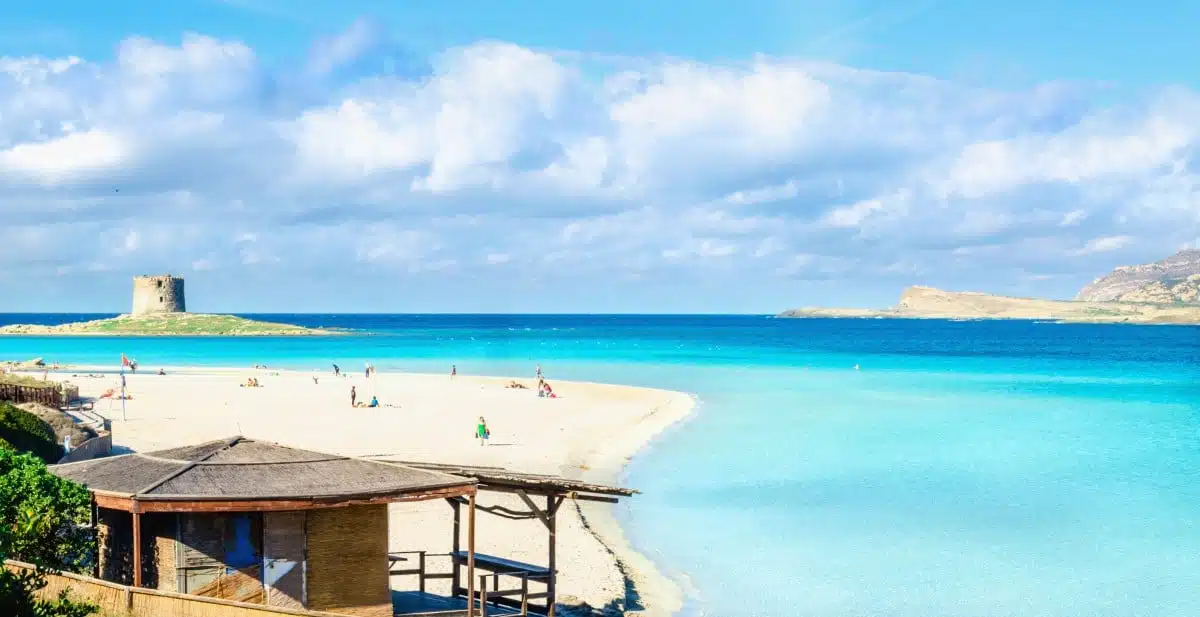 Sardinia is famous around the globe boasting some of the best beaches Italy has to offer. Complete with beautifully bright-blue waters, sparkling white sand, secluded nooks found alongside pine forests, and vacation resorts, it's not hard to see why.
Though a much busier beach, La Pelosa is the perfect place to take the family for a fun day of swimming, sunbathing, and playing. Taking a dip in the cool, yet calm Mediterranean Sea after soaking up the sun's rays is a must.
A big attraction to this beach is also the offshore castle. This ramshackle castle is an awesome sight and one locals and tourists love to wade out to.
But don't worry – despite wading out to sea for what seems like forever, the water will still only reach your knees.
San Fruttuoso Beach, Liguria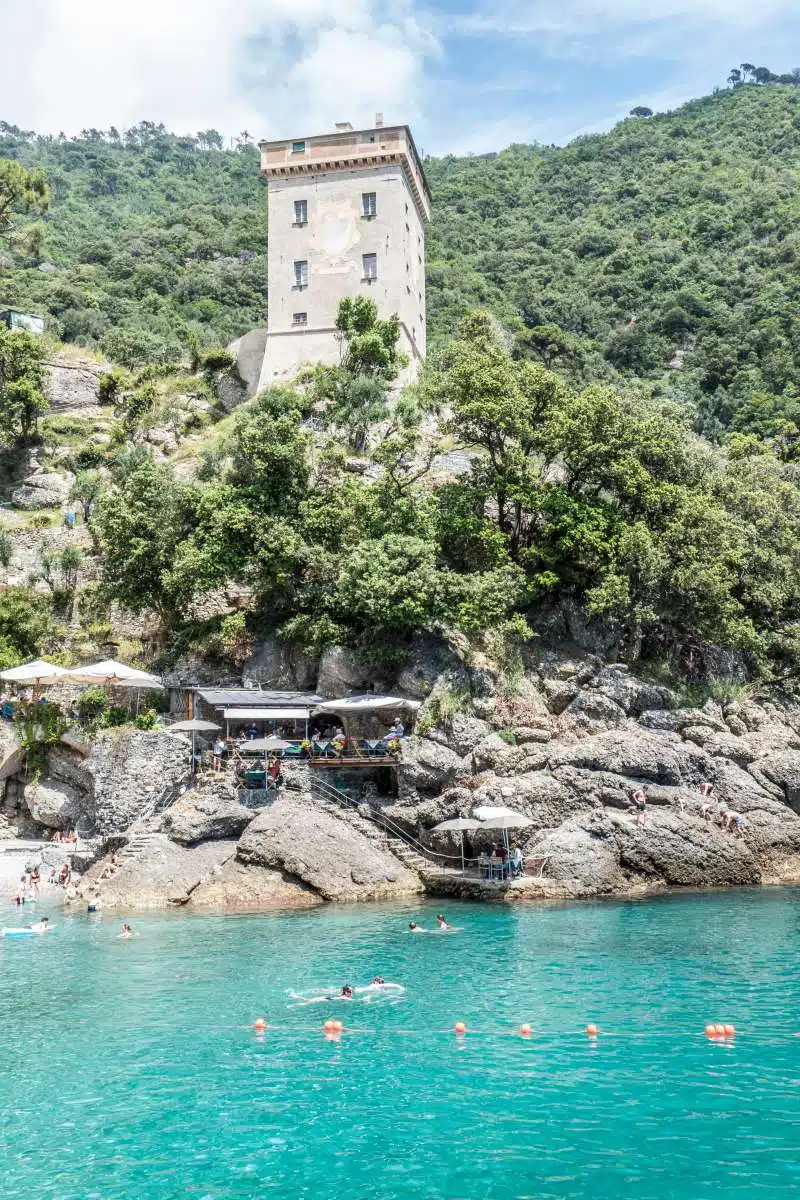 Nestled between the popular Portofino and the lesser-known town of Camogli, you'll find San Fruttuoso Beach. Only a small cove town, the charming, quaint nature of the beach here is what attracts visitors – in my opinion, it's one of the best beaches in the Italian Riviera.
A hidden gem of sorts, you can actually only reach this small pebbled beach by hiking from Portofino or by catching a ferry.
Upon your arrival at the beach, you can expect to be greeted by stunning blue waters, a medieval backdrop, and a mountainous landscape – just a couple of reasons as to why it's often thought of as one of the best beaches in north Italy.
From the beach, San Fruttuoso Abbey is a notable sight. Spending some time at the beach before taking a seat above on one of the terraces is a must-do for those looking to explore one of the nicest beaches in Italy.
Marasusa Beach, Calabria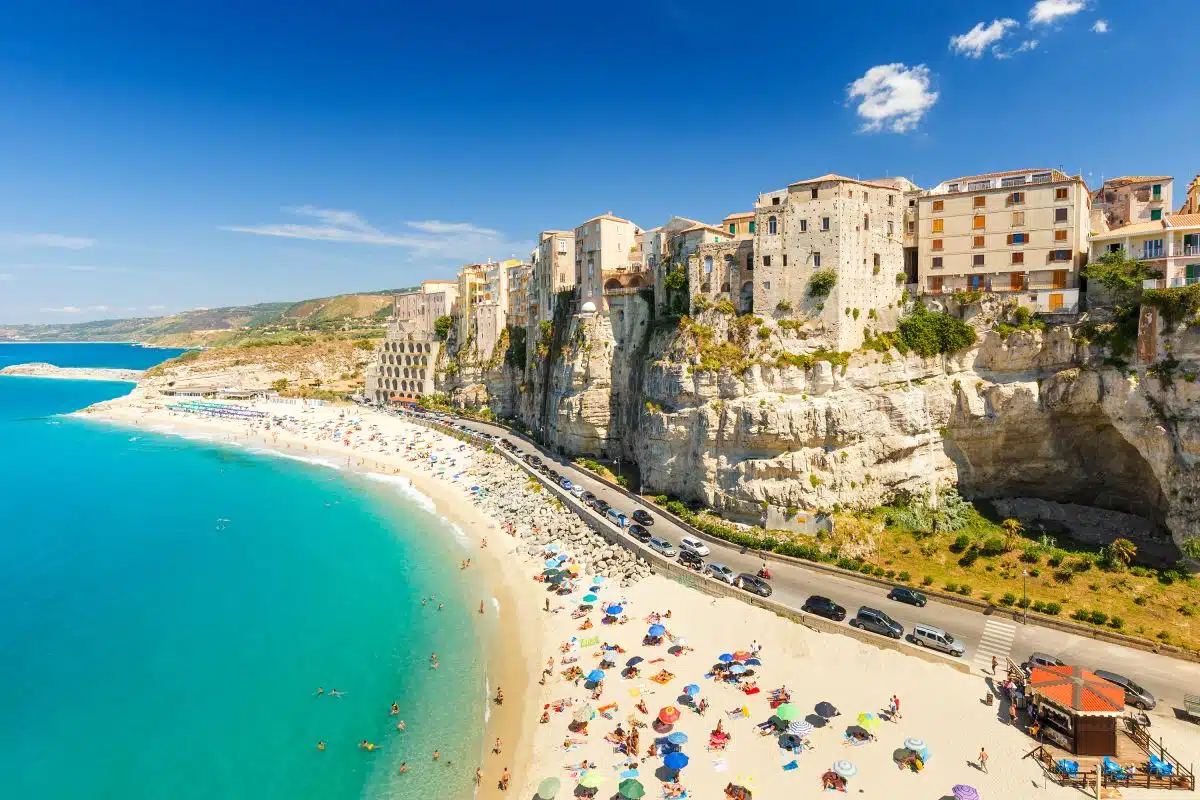 The next beach can be found below the clifftop town of Tropea. This might just become your favourite beach in Italy thanks to its crystal clear water, beautiful white sand, and plenty of places to relax.
As if that wasn't enough, the vibrant town that stands above the beach is gorgeous. Don't believe me? Marasusa Beach has long been thought of as the 'Jewel of Calabria'.
It might not be the most famous beach in Italy, but it's certainly got the Gods approval. It was also christened "The Coast of The Gods" or La Cota Degli Dei in Italian. The fact this beach has been approved by deities says it all really.
Anzio Beach, Lazio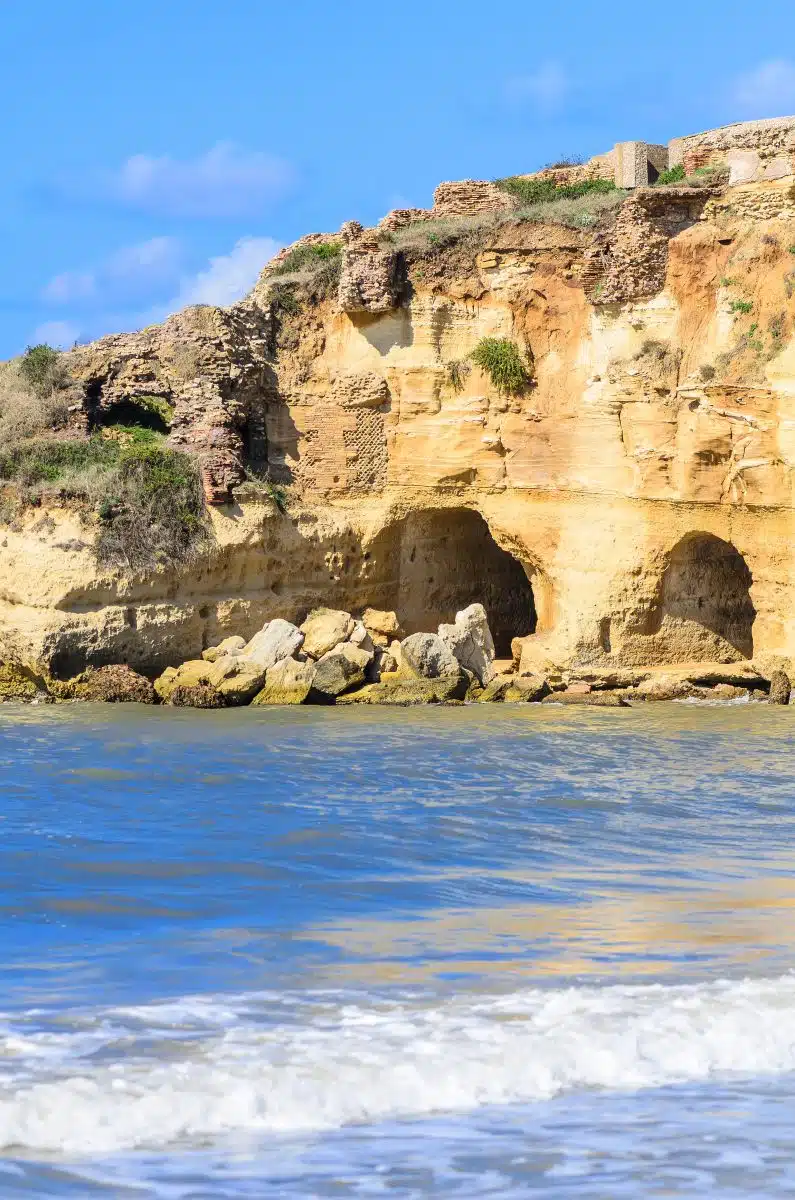 Those who wish to learn more about Italy and its history should consider venturing out to Anzio Beach in Lazio.
Located just 40 km away from Rome, Anzio and its beach are famous for its WWII history, stunning sandy beach, and the Nero Villa ruins that sit atop a cliff face.
Whether you fancy exploring the ruins, learning more about WWII, taking a dip in the sea, or simply soaking up the sun, Anzio Beach has plenty to offer.
Scala dei Turchi Beach, Sicily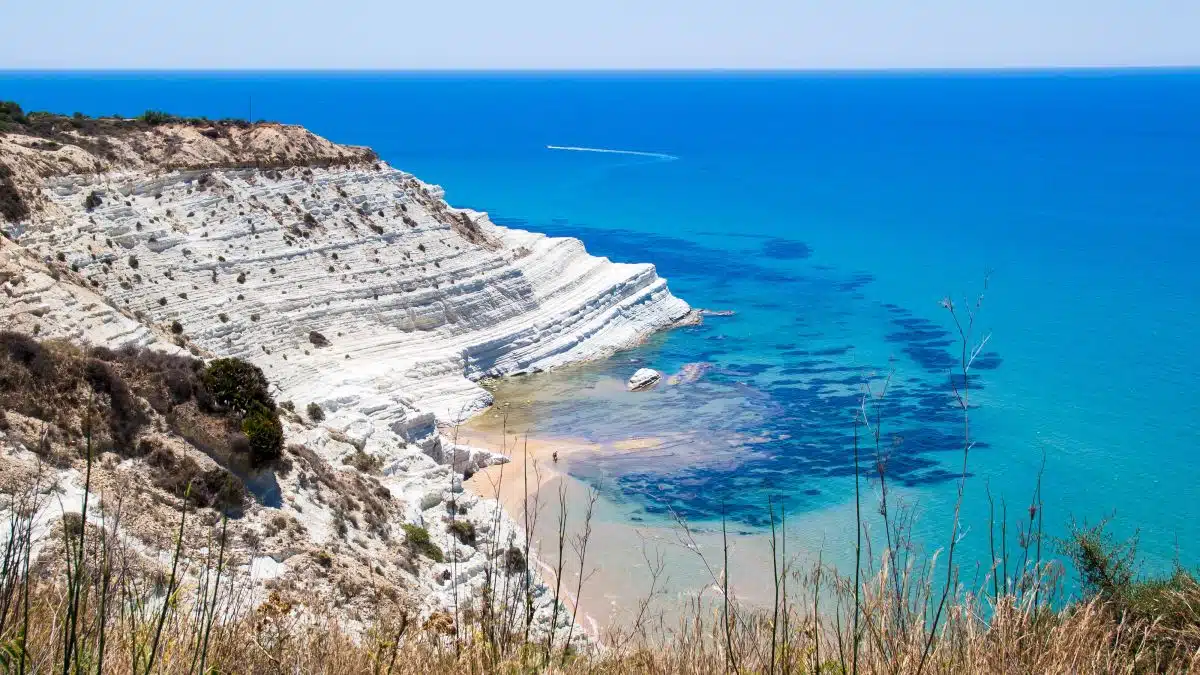 Scala Dei Turchi is a rocky cliff situated near Realmonte, and at the base of this cliff is where Scala dei Turchi Beach can be found.
A long but narrow beach with fiery sands and greeny-blue waters, this beach is mostly quiet, making it a great place to have some time to yourself. The contrasting colours of the beach with the pale grey and white colours of the cliffs combine perfectly to create a wonderful landscape.
The area is actually famous in Italy as it is regarded as one of Sicily's best and most beautiful natural wonders. Definitely remember your camera if you're lucky enough to visit this beach.
Baia dei Turchi Beach, Puglia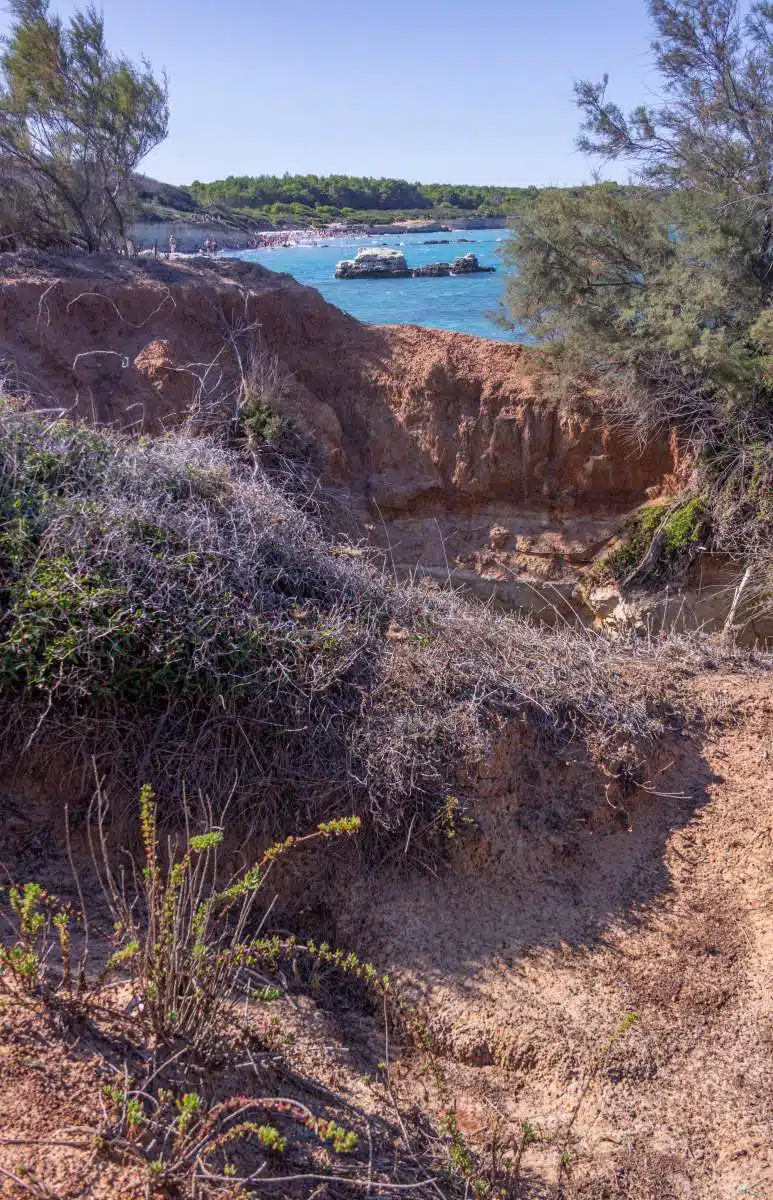 Often confused with Scala dei Turchi Beach is Baia dei Turchi Beach in Puglia. Despite their similar names, both beaches are quite different.
Baia dei Turchi Beach is a much bigger sprawling beach found within a protected nature reserve.
Lined with a lush pine forest to give an amazing colour contrast with the white sands and turquoise waters, Baia dei Turchi Beach is a mile long.
This gives visitors a great place to walk and enough space to relax without the beach getting overly crowded.
This beach also happens to be among the cleanest beaches in Italy. As a result, it has Blue Flag status, which is an award given to beaches that meet strict environmental criteria.
Cala Pulcino Beach, Lampedusa
Cala Pulcino Beach is located in Lampedusa, which happens to be the largest of Italy's Pelagie islands. Getting to this beach is pretty difficult as it entails hiking for around an hour over large rocks and dense vegetation.
While this may sound like a bit of a struggle, I can assure you that the hike is well worth the views you're welcomed with on arrival.
When you've completed the hike, you'll be rewarded with unbelievably clear waters, powdery white sand, and one-of-a-kind views of the endless Mediterranean Sea stretching away in the distance.
Alghero, North West Sardinia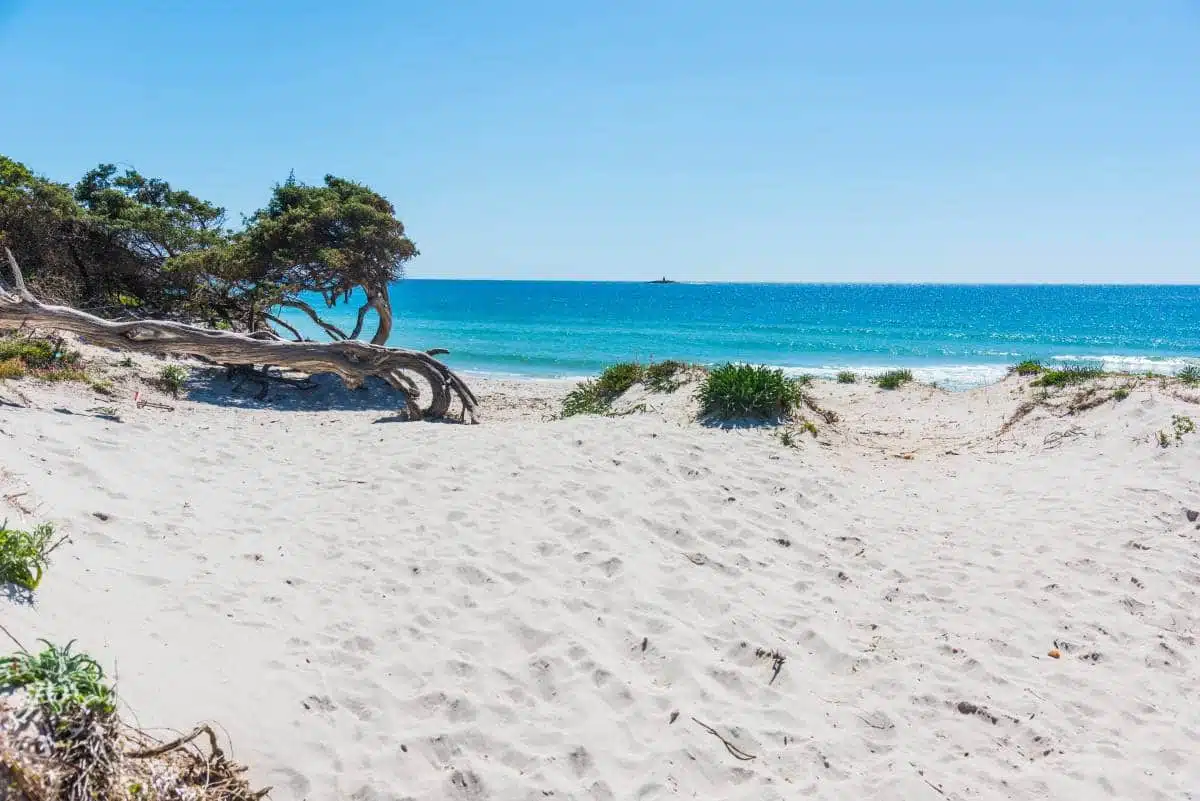 Sardinia is full of popular beaches that often get overcrowded – but I think this hidden gem might just be the best beach Italy has to offer.
Alghero is an escape from the madness by offering a number of white sand beaches that typically stay nice and quiet. Perfect for locals or tourists travelling with their families, the best beaches can be found a couple of kilometres to the north of Alghero's quayside.
Requiring only a small amount of travelling, La Bombarde Beach and Lazzaretto Beach are two places you'll want to check out. Both offer beautiful waters, space to relax, and enough food options to keep your tummy full. You may also want to check out the most gorgeous and best Italian beach towns for your next trip!
Best Beaches in Italy: Practical Tips and Map
Protect yourself! Remember to bring sun cream, a hat, and plenty of water – especially if you're planning on lazing around during the scorching midday sun.
Bring a water-resistant bag or backpack to ensure your belongings don't get dirty or damaged.