Explore Italy's stunning Cinque Terre with this go-to guide.
Even if you don't know its name, chances are you've seen images of Italy's gorgeous Cinque Terre.
One of the country's most famous regions, Cinque Terre was Italy's first National Park and is now a UNESCO site made up of fifteen square miles of some of the country's most breathtaking sights.
What should you expect? How does a magnificent coastline dotted with stunning villages nestled into a dramatic landscape sound?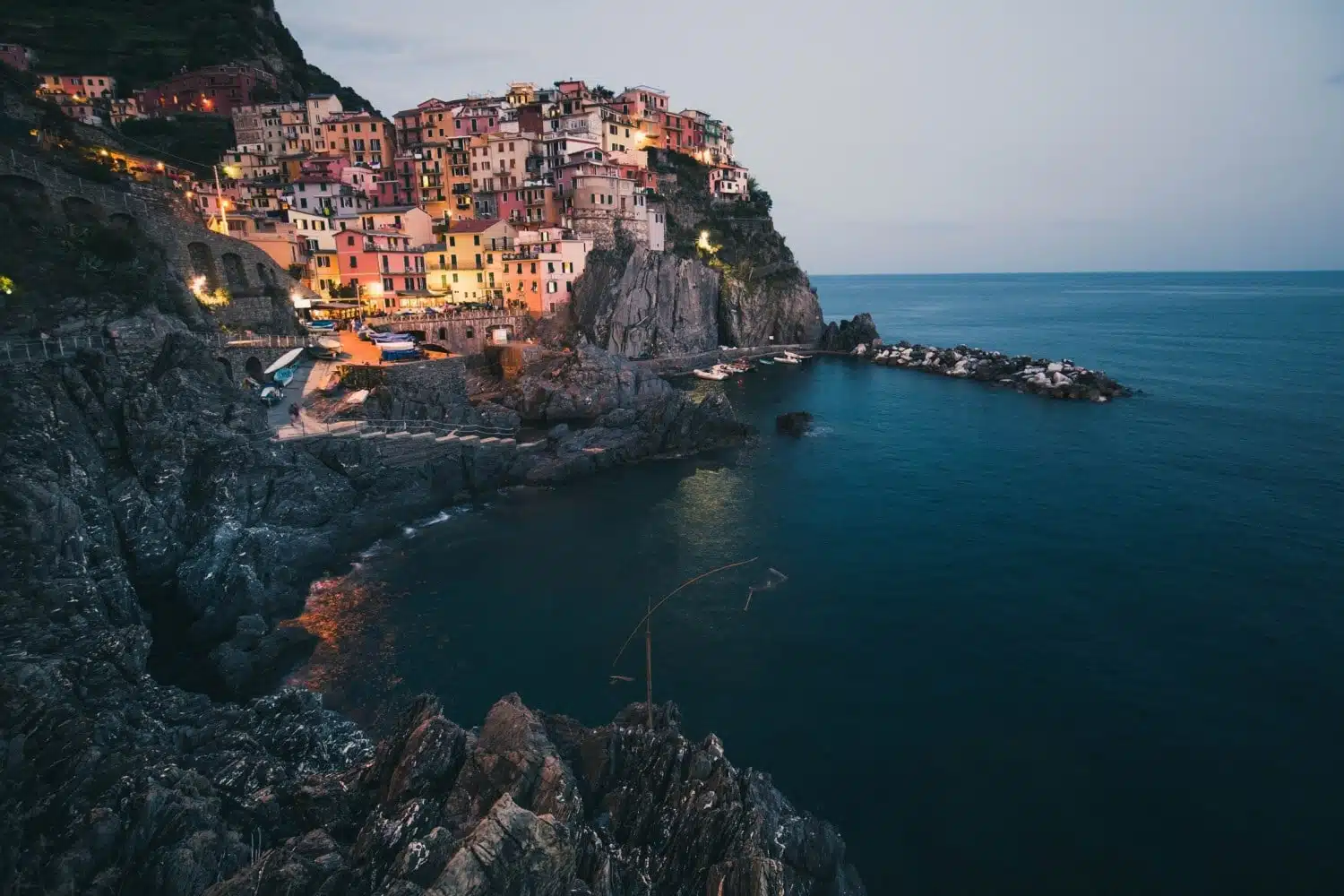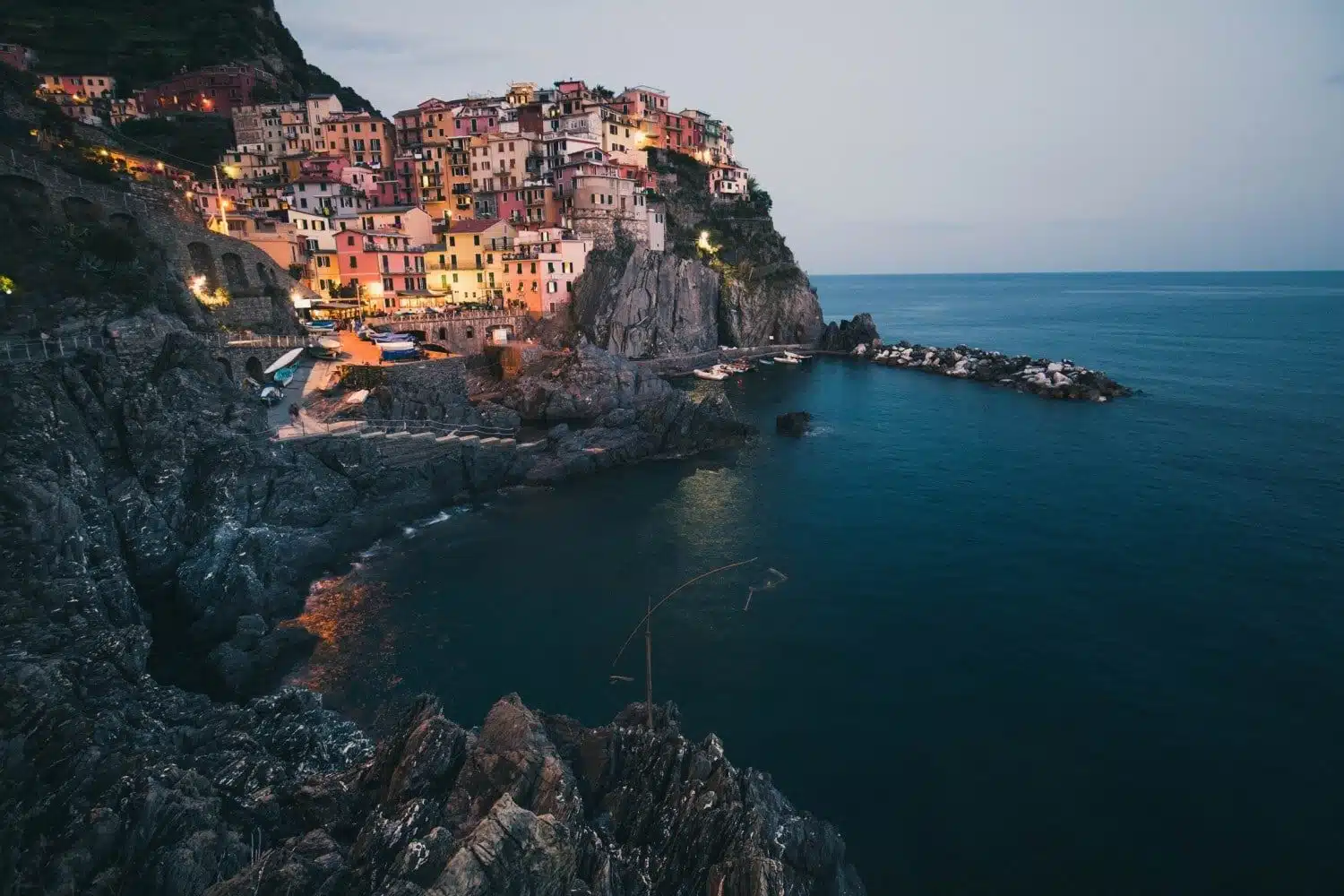 It's little wonder that the Cinque Terre attracts visitors in their droves.
This isn't really the spot for seeing churches, castles or museums. Instead, you should go to enjoy the Cinque Terre's stunning beauty and relaxed vibe.
Here's what you need to know to make the most of your trip. A practical guide to the five villages of the Cinque Terre, as well as lots of tips for when to visit, how long to spend and the best things to do while you're there.
Let's go!
PS: Short on Time? Book a Spot on This Cinque Terre Day Trip from Florence
Where is Cinque Terre?
Cinque Terre is located in Northwestern Italy, just south of Genoa.
Close to several Italian airports, most notably Florence, Nice, Genoa, Pisa, and Rome, you can access the region from each of these via mainline train.
Additionally, there is a local train that stops at each village (the line running from La Spezia to Levanto).
The Five Villages of the Cinque Terre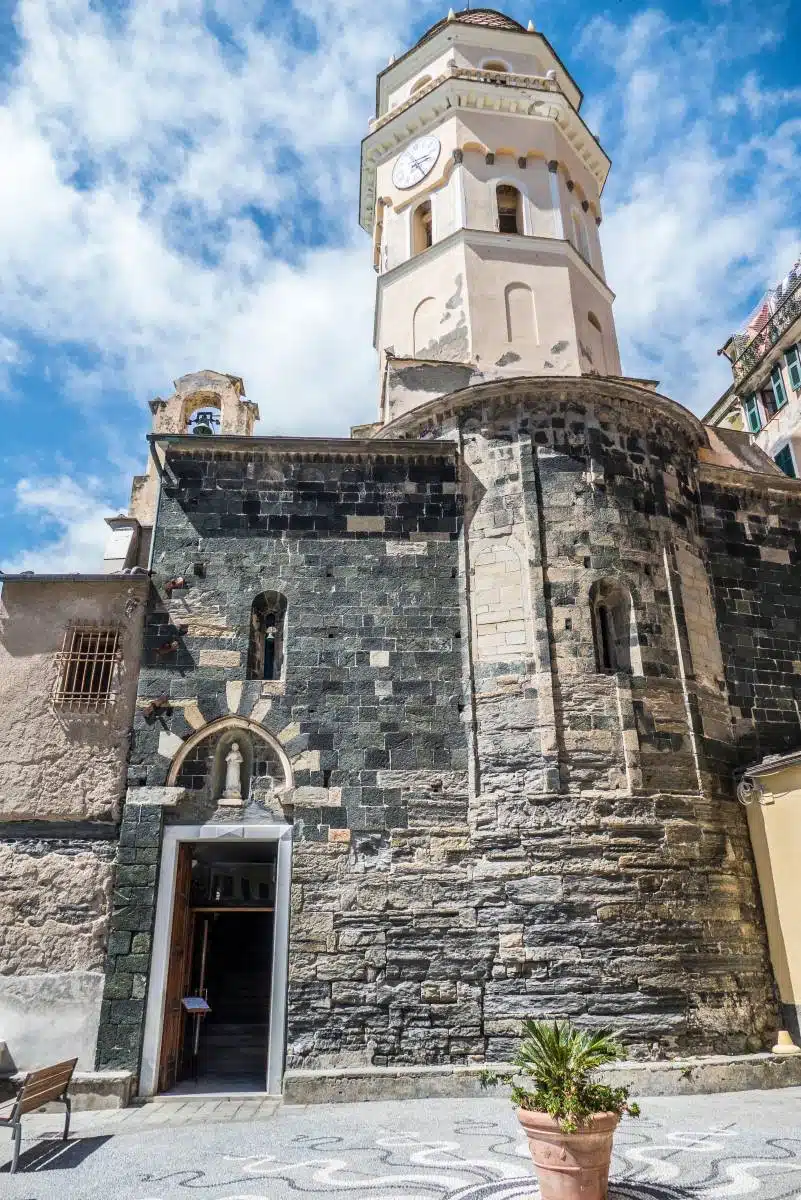 It's common to hear the Cinque Terre referred to as just one place, but it's actually made up of five colourful villages – hence the name, which translates as the five lands.
From north to south, those colourful villages are Monterosso, Vernazza, Corniglia, Manarola, and Riomaggiore. Each is stunning, yet they all have a slightly different feel.
You should visit all five if you have the time – here's a breakdown of what to expect from each of them.
Monterosso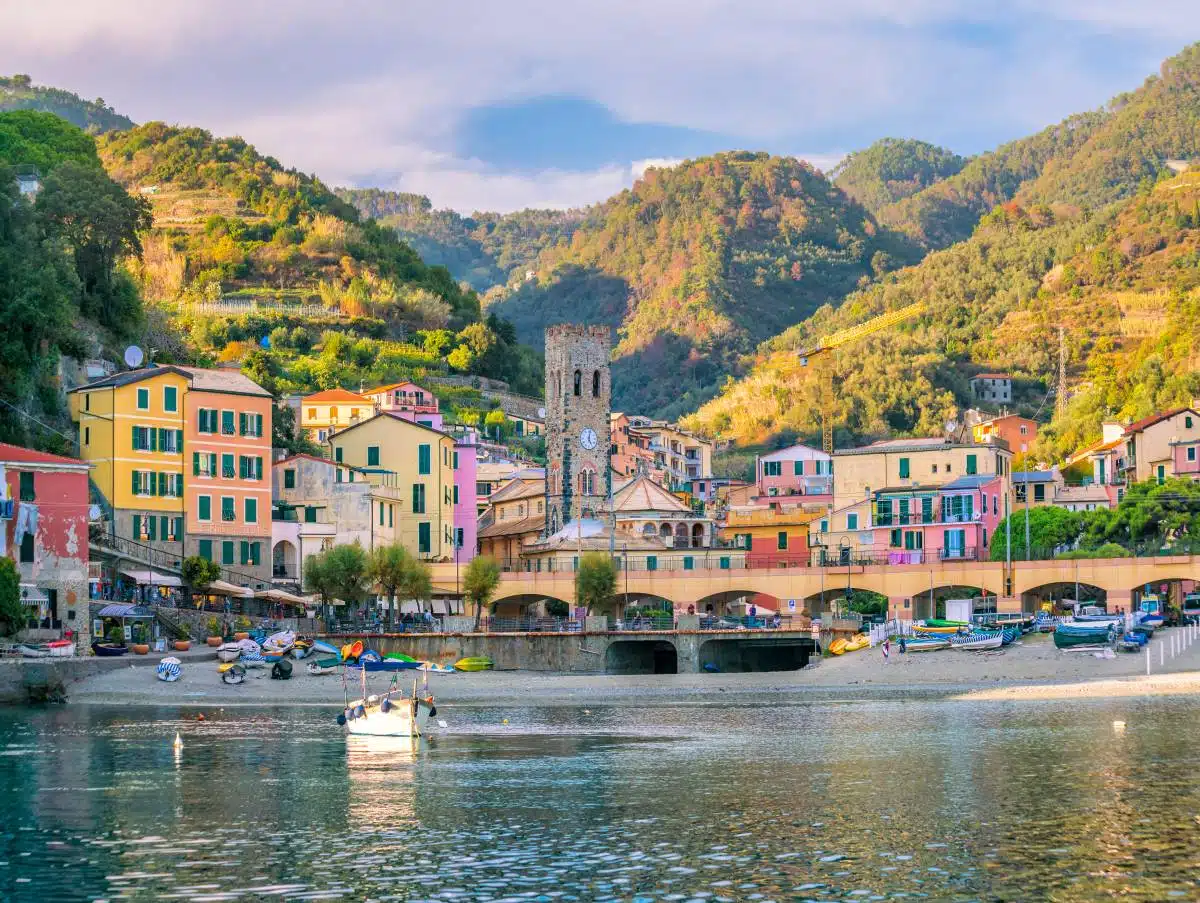 Of the five Cinque Terre villages, Monterosso is probably the least quintessentially beautiful, but it's still a wonderful spot to explore.
It's also the largest of the group, split into two parts: the New Town and the Old Town, and you'll always find tourists roaming the hotel-lined boardwalk.
Monterosso is renowned for its anchovies and lemon trees, and it's the best place to take a dip, as it's the only one of the five to sport an actual beach.
It's also the flattest town, which makes it the best choice for anyone with mobility issues.
Vernazza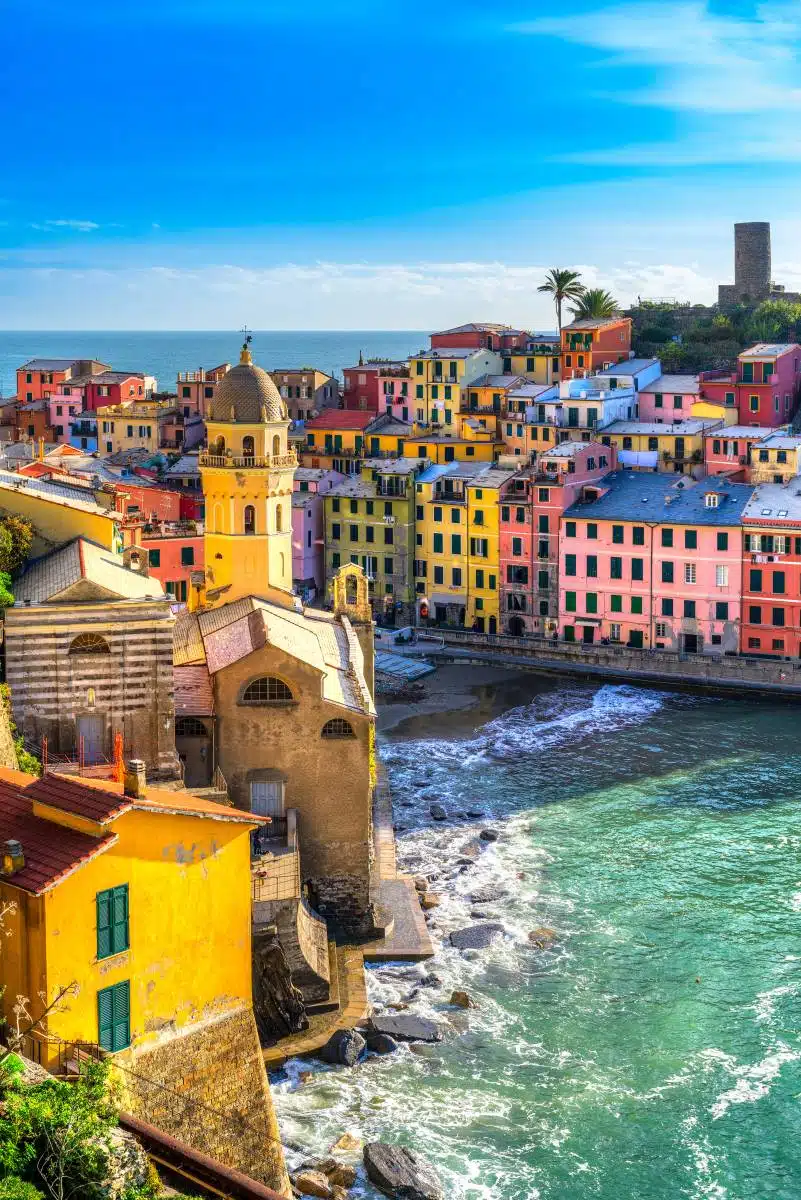 Anyone searching for the most Instagram-worthy town can snap photos to their heart's content in Vernazza. But its picturesque quality also means you can expect some significant crowds here in the summer.
Vernazza also has some beaches, though they're smaller than the beach in Monterosso. And it's pretty flat, too, though if you're staying in the town, expect plenty of stairs to get to your accommodation.
Corniglia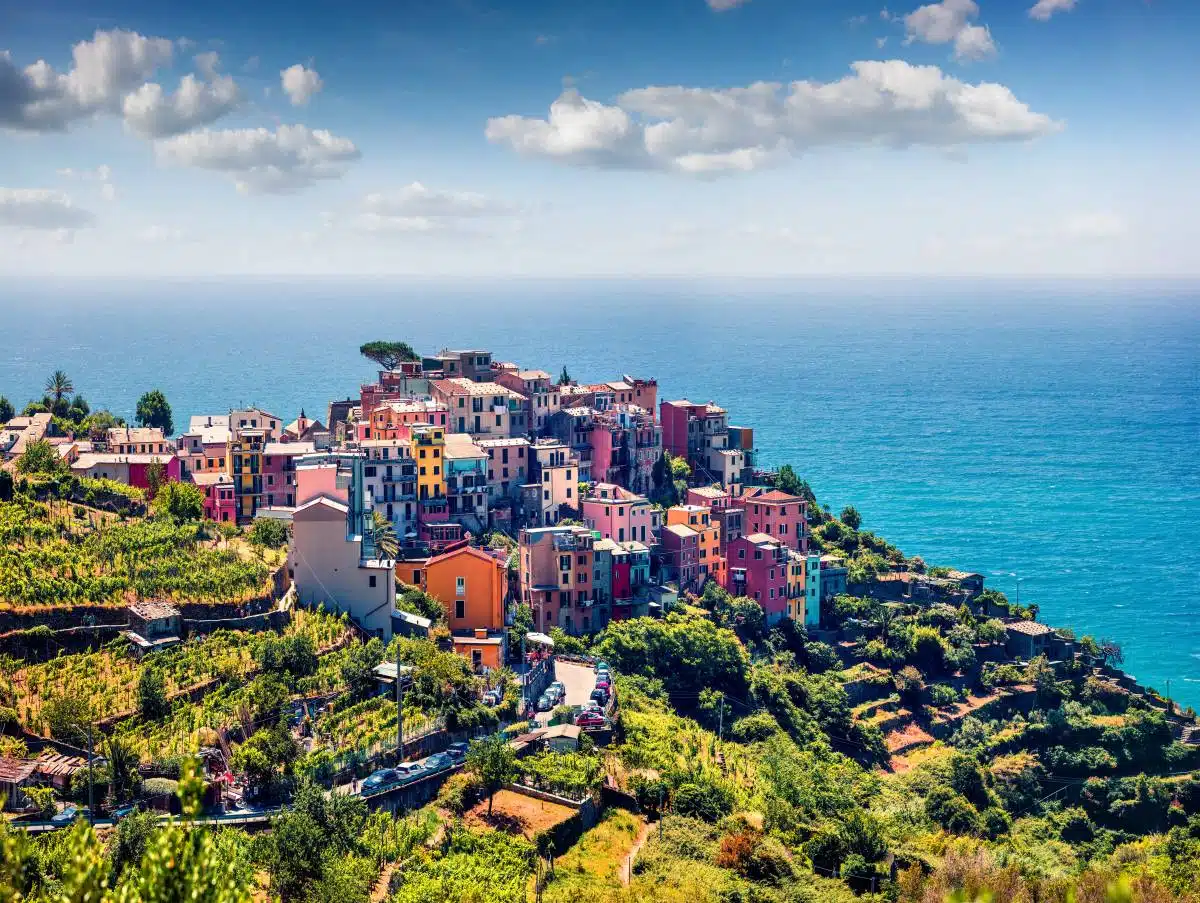 Corniglia is the smallest of the five towns, and it's also the only one not directly located on the water.
Instead, it's perched on a cliff, and you have to climb roughly 350 steps to get there from the train station (there's also a small bus you can take). It also tends to be less crowded than the rest of the villages.
Manarola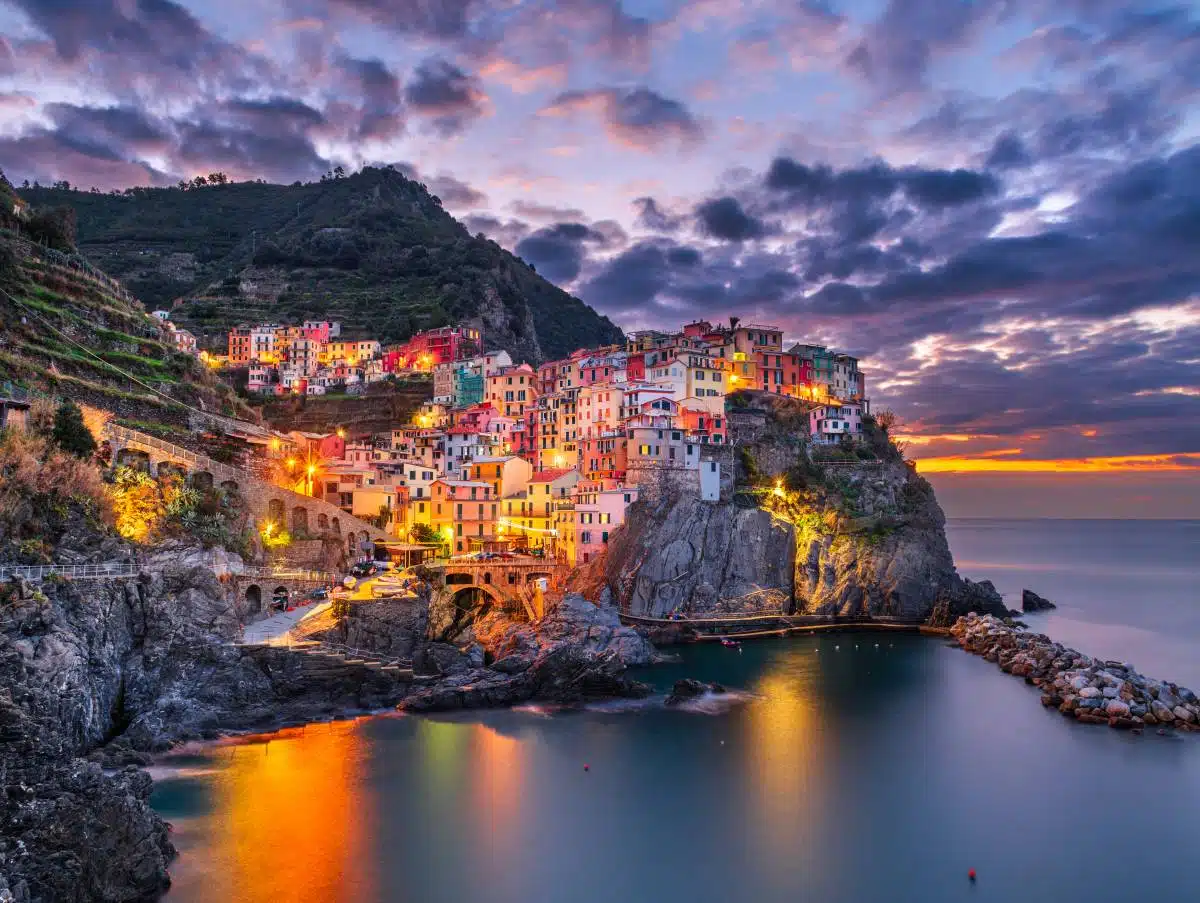 It's likely that many of the more impressive photos you've seen of Le Cinque Terre come from Manarola, the oldest village of the five.
This stunning terraced town spills down the side of a mountain, and you'll want to stop and delight in its beauty.
Have a gelato while you stroll down the waterfront promenade and admire the fishing boats.
Riomaggiore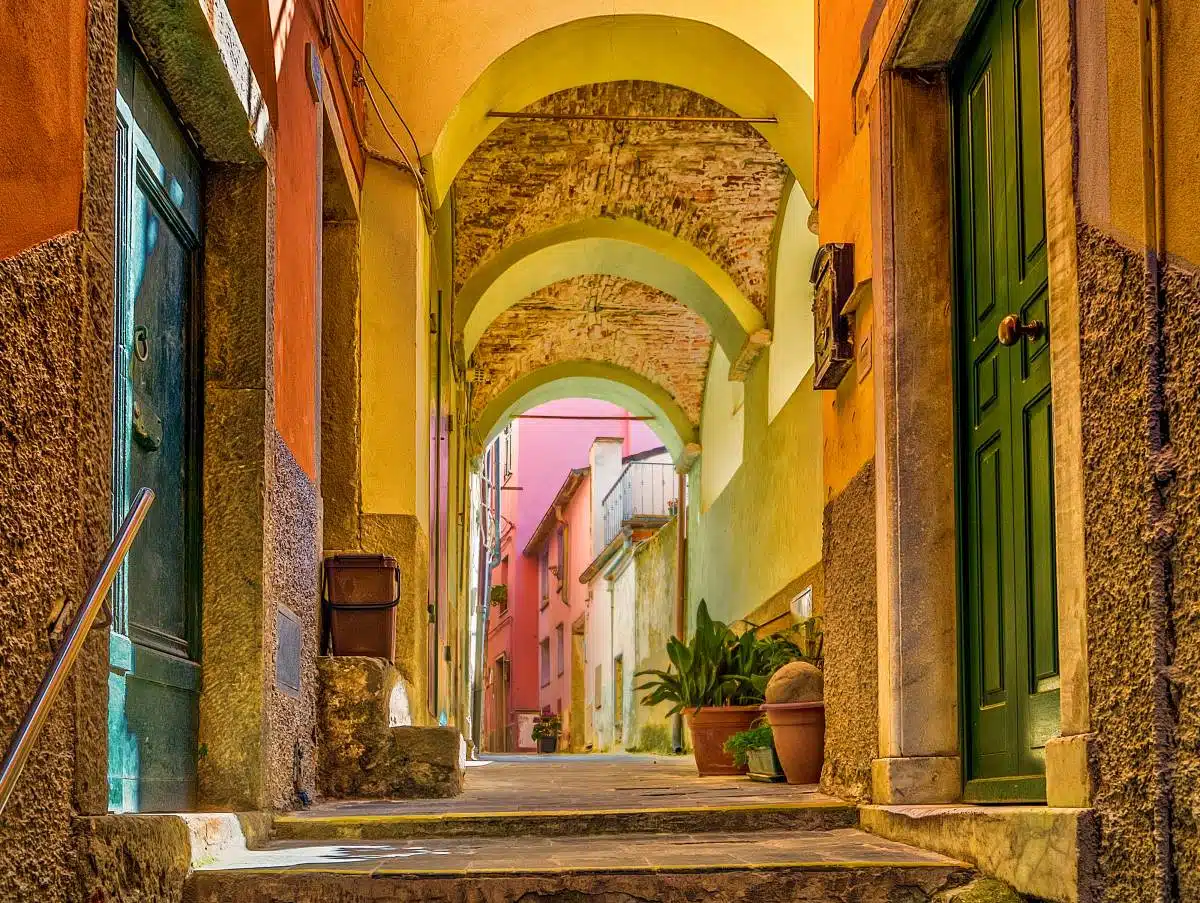 Be prepared for some ups and downs in steep Riomaggiore, which also happens to offer excellent nightlife options in the summer months.
If you're feeling good after a day of exploring, follow the main road to the end of town and hike 45 minutes to the nearby Santuario – a church with some pretty impressive views.
When's The Best Time to Visit the Cinque Terre?
May and September are two of the best months to visit the Cinque Terre. I'll tell you why.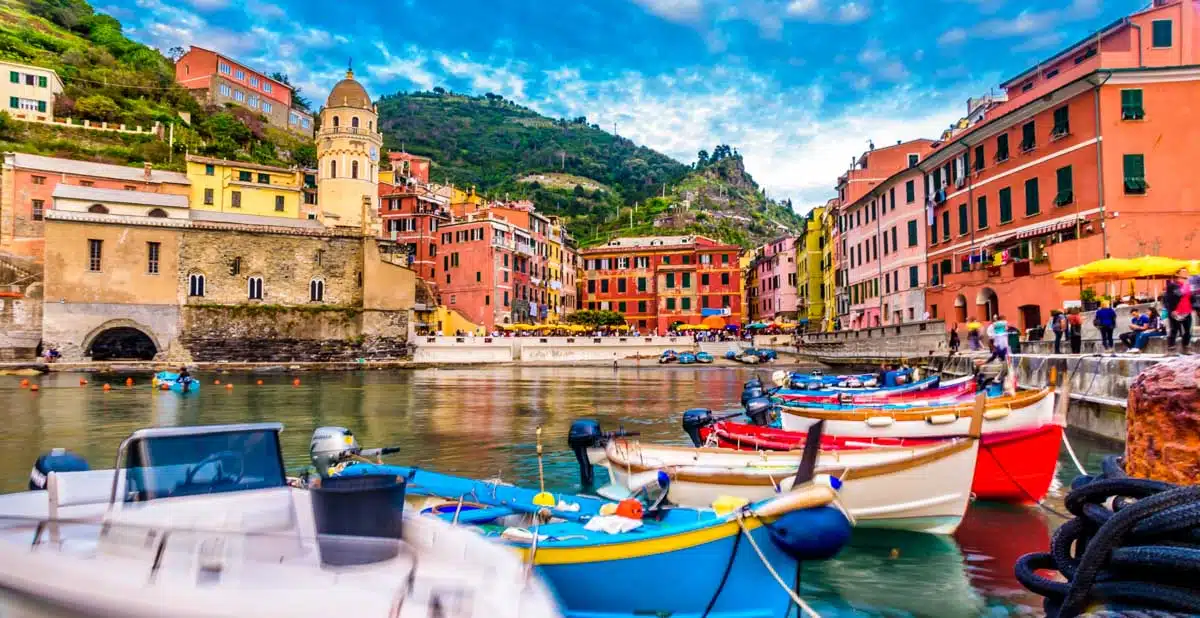 In recent years, Italy's Cinque Terre has exploded in popularity. As a result, the peak season is long. It starts around Easter and lasts through October.
If you can, avoid visiting in July and August. Do so and you'll miss epic crowds and scarce accommodation choices – not to mention the heat. Cinque de Terre is an area you'll want to explore on foot, and for many folks, the summer heat makes doing so a challenge.
Instead, the shoulder months are excellent. The weather is still nice in May and September, but the crowds are more manageable.
Some brave souls like to head to the five villages in the off-season, but keep in mind that bad weather may force the closure of the hiking trails.
There are also likely to be fewer choices for restaurants and hotels, many of which close in the winter.
How Long Should You Spend on Your Trip to the Cinque Terre?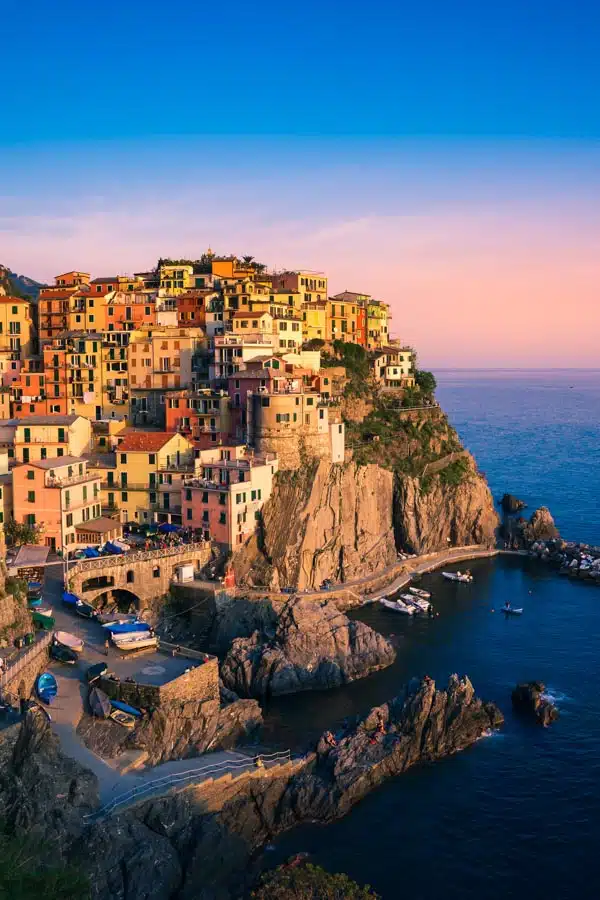 If you're on a jam-packed Italian tour, the good news is that Cinque Terre can technically be a day trip.
You could visit each of the five towns in one day if you get up early and walk from one end to the other. Additionally, many tour operators offer one-day trips.
However, if you've got some time, the best way to experience the region is by spending at least a few days there.
With three nights and four days, you can really slow down and take in the beauty of Le Cinque Terre. You'll also be able to discover the personality of each village at your own pace.
Brilliant Things to Do in Cinque Terre
The region offers many activities and non-touristy things to do in Cinque Terre.
Go Hiking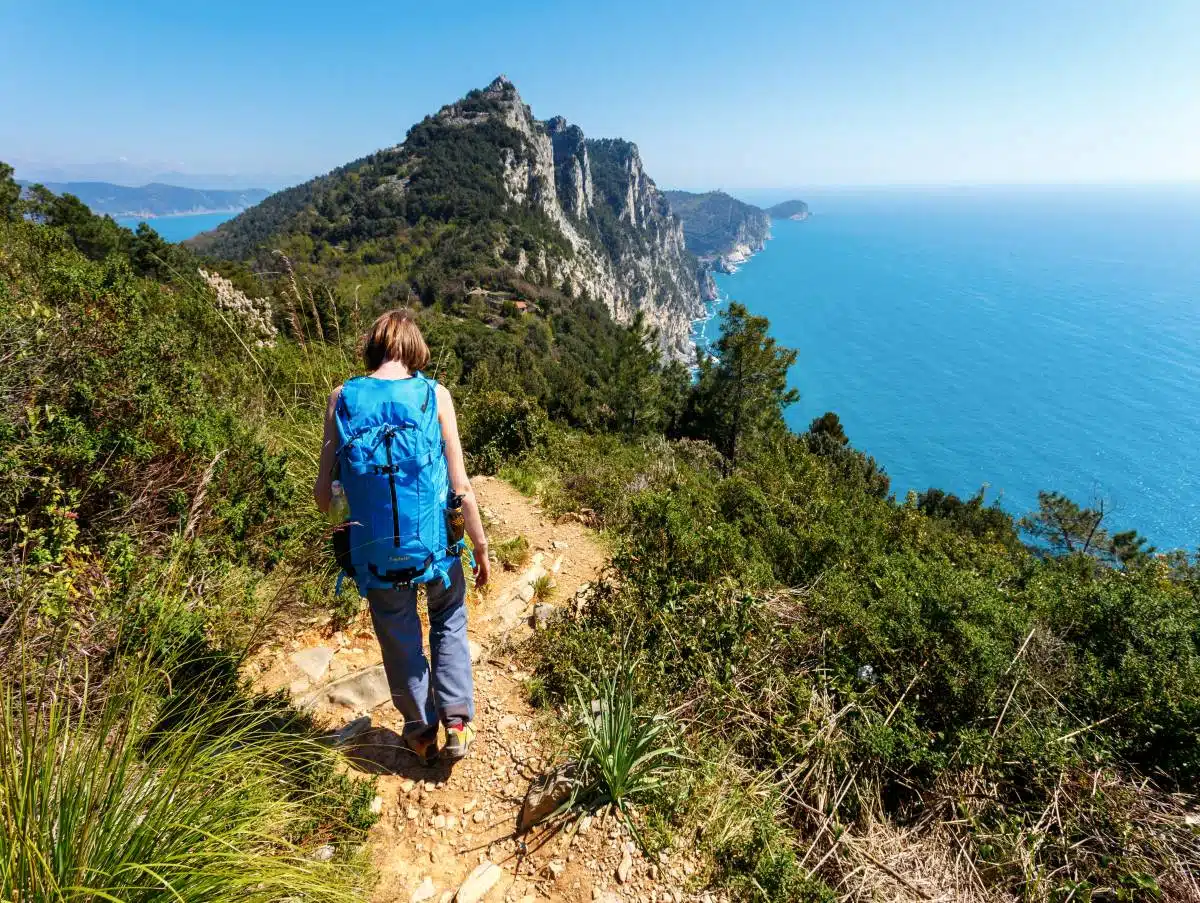 Most people come to the region to go hiking, and there are plenty of trails to keep you occupied.
Aside from the path between the five towns (which I talk about in more detail below), there are other trails to explore.
Want to know more? Visit tourist information and ask about hikes to interior villages like Groppo or Volastra.
Head Out Onto the Water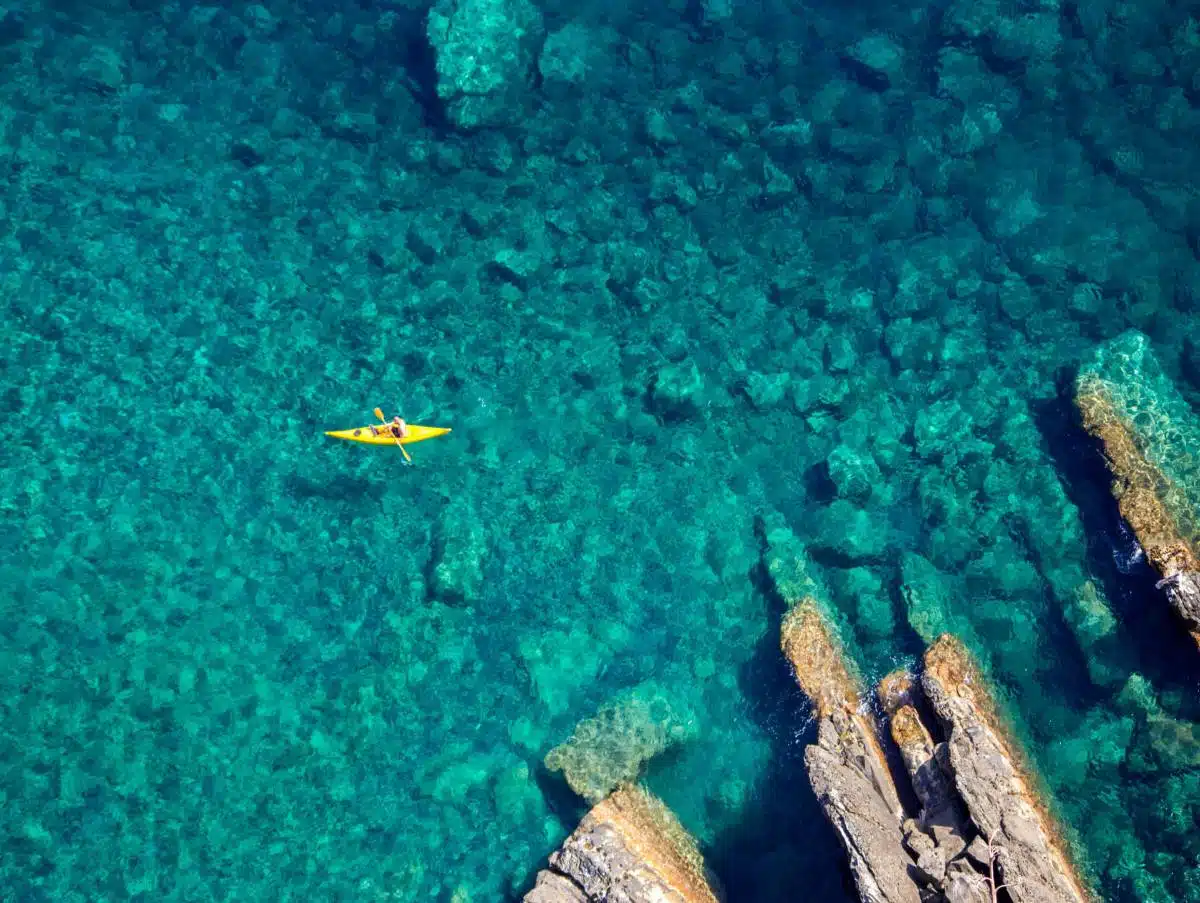 Pretty as the five villages are, the sparkling Ligurian Sea offers just as much – if not more – potential for adventure during your Cinque Terre trip.
There are the usual suspects of course – sea swims and refreshing dips go a long way to reviving you after the toil of a long day on the trails. Still, that's not all it's limited to – if you want to see the Cinque Terre from a different vantage point, hop on the local ferry service or hire a boatsman to chart your way between the villages.
If you'd rather power off your own steam, there are plenty of opportunities for kayaking, scuba diving, snorkelling, and parasailing too.
Wine Tasting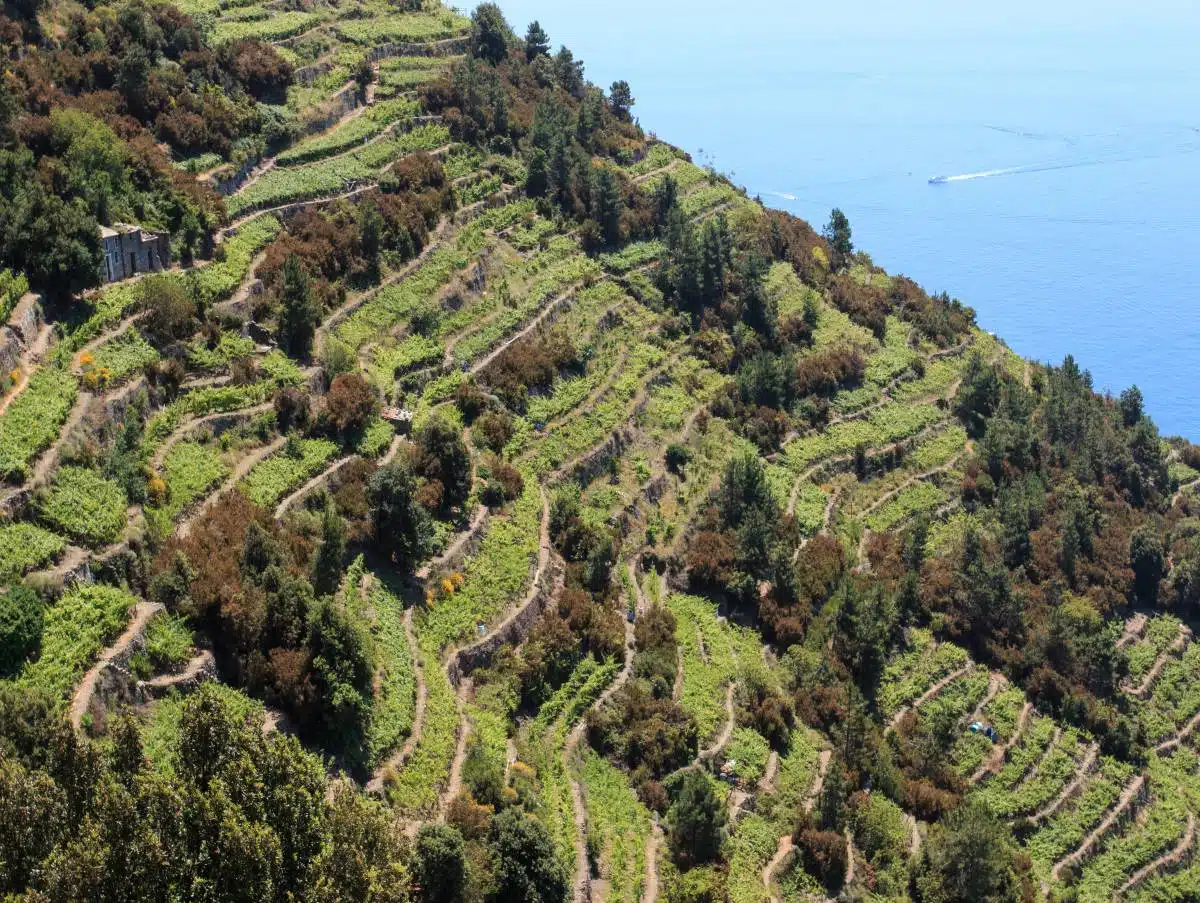 Winemaking is a primary industry in the region and there are plenty of wineries perched on the hillside with epic views.
Despite the rocky and steep terrain that makes it near-impossible to cultivate, the winemakers of the Cinque Terre have carved a reputation for their stellar Cinque Terre DOC – a dry mineral-laden white that is simply delicious.
Fantastic Italian wine + gorgeous views = winning.
Hang Out at The Beach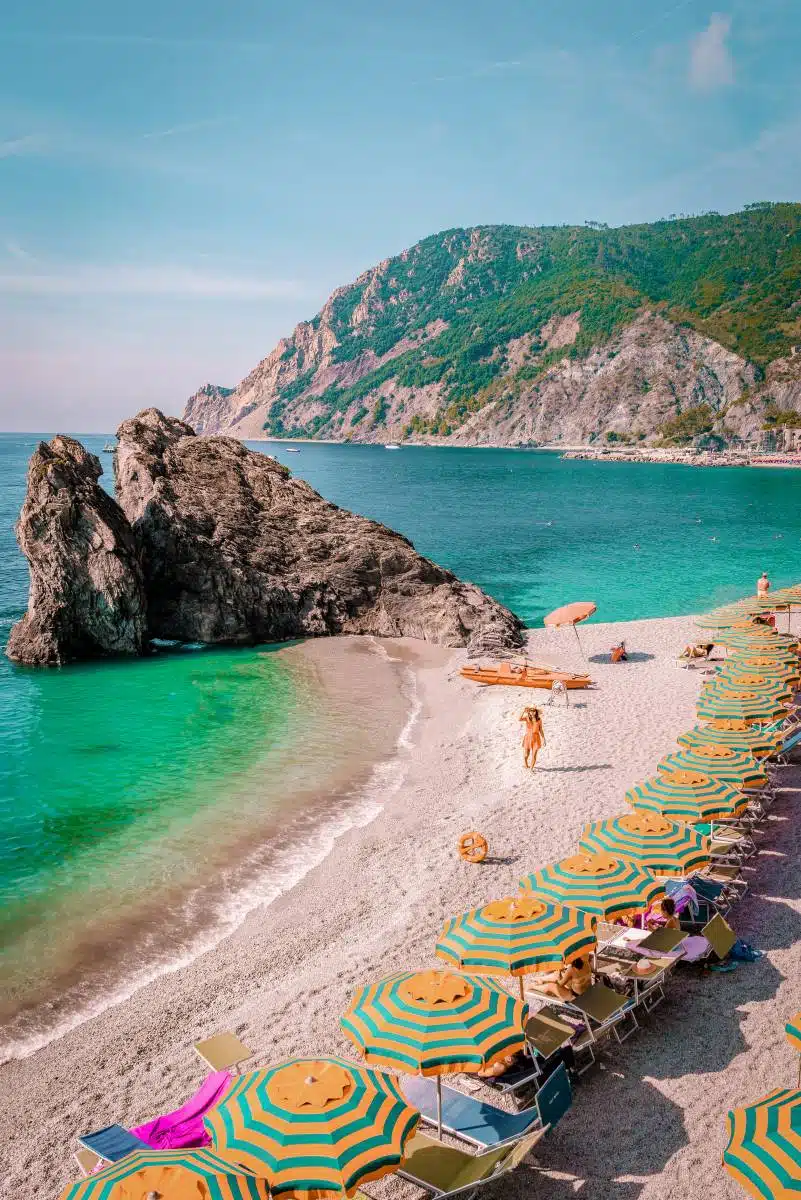 This part of Italy is blessed with some stunning beaches – it would be a shame to visit and now spend any time on one. Though there are small beaches at a few of the villages, it's those in Monterosso al Mare that really stand out. 
Prepare to get there early to claim a prime spot, but once you do, spend the rest of the day taking refreshing dips in the sea and cooling off with fresh gelato in one of Italy's most charming locations.
Hiking the Cinque Terre: Practical Tips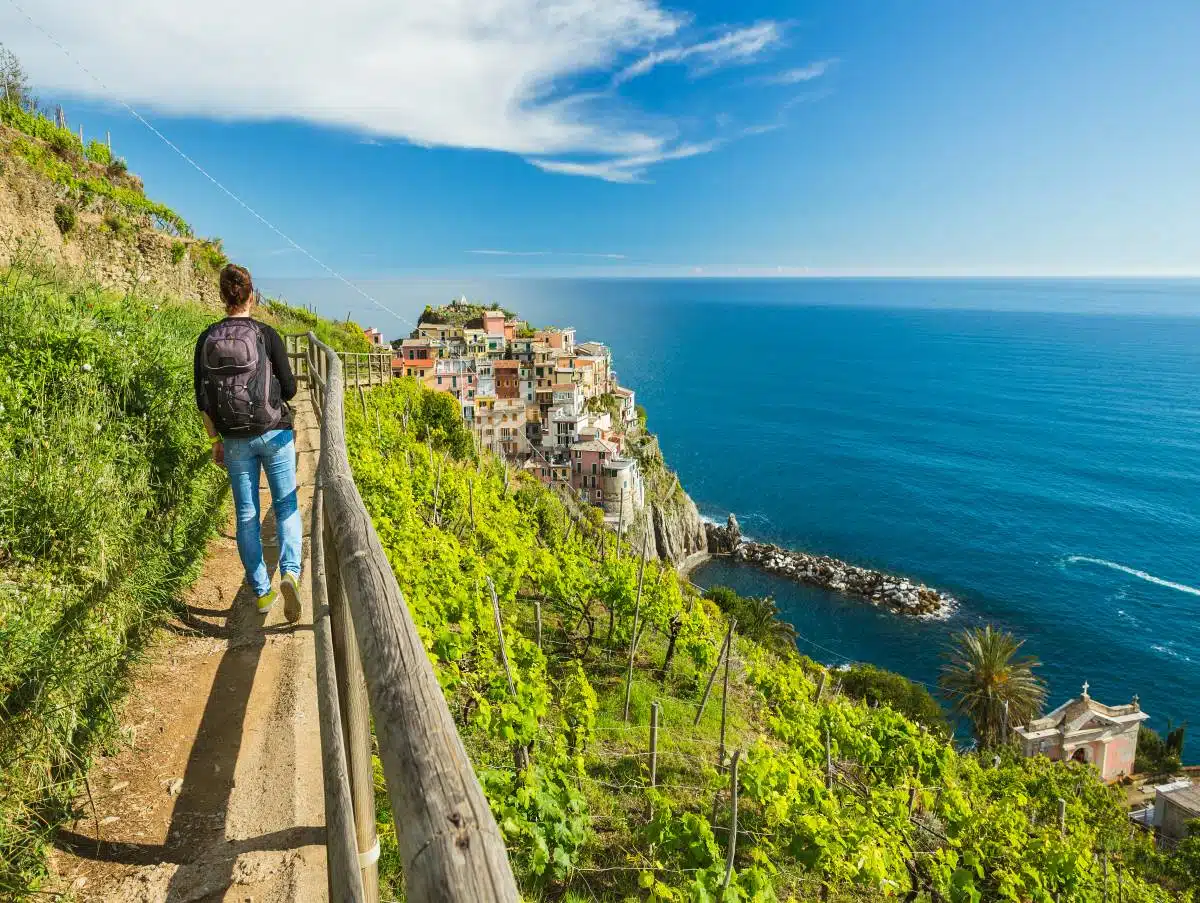 Hiking between the villages has traditionally been the best way to move between them, and this fact still rings true today.
The gorgeous Sentiero Azzurro comprises twelve kilometres linking Monterosso to Riomaggiore, and it's the quintessential Cinque Terre experience.
No matter where you are on the trail, you can take in stunning ocean views.
Before you set off, here are some things to keep in mind about hiking the Cinque Terre.
Fitness
While not the most physically demanding walk, the trail has some "technical" sections. There is a lot of up and down, so you'll need to be comfortable walking uphill and downhill.
If you have a fear of heights, you may want to skip the trail.
Equipment
Good shoes are a must. Most people on the trail wear hiking boots or good walking shoes. Pack whatever you'll need to deal with rocky terrain.
Timing
Though the twelve-kilometre length of the trail may seem short, it may take a while to complete the walk due to the hills.
It may also take longer to hike the trail during the peak season, when you'll likely have to wait for other hikers to pass on narrow paths.
Do I Need A Permit to Hike the Cinque Terre Path?
You'll need a permit to walk the coast path (Cinque Terre Card) from Monterosso to Corniglia. Permits are available in villages and huts near the start of each path.
However, no permit is required between Corniglia and Riomaggiore on the hill path.
Cinque Terre: Practical Tips
Finally, here are some practical tips to make the most of your stay in 5 Terre, Italy.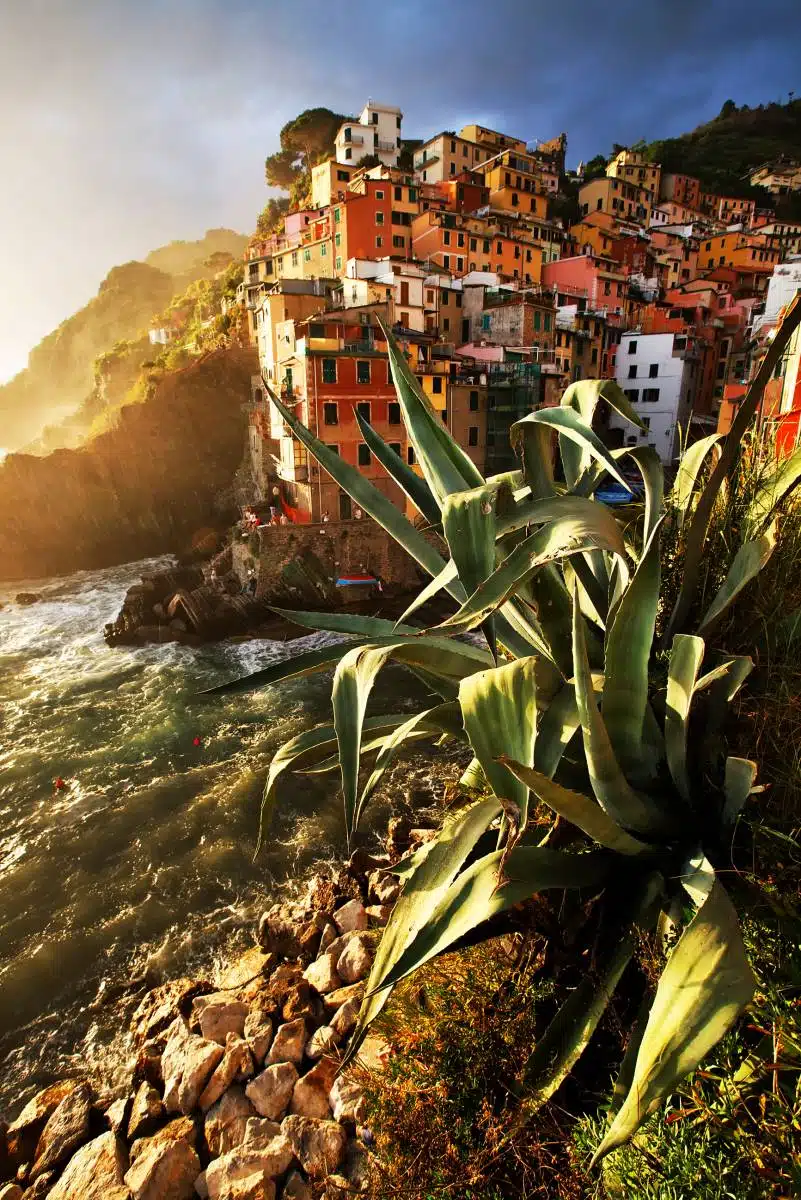 How to Travel Between Cinque Terre Villages
The number one thing to keep in mind is that cars are banned in Cinque Terre, which means transportation will look different than in other places.
Besides getting around on foot, trains or boats are the main methods of transportation between the towns.
If you're short on time, you may want to book a spot on a tour. Plenty of tour operators offer day trips from nearby Italian cities that shuttle you from town to town.
Where to Stay in Cinque Terre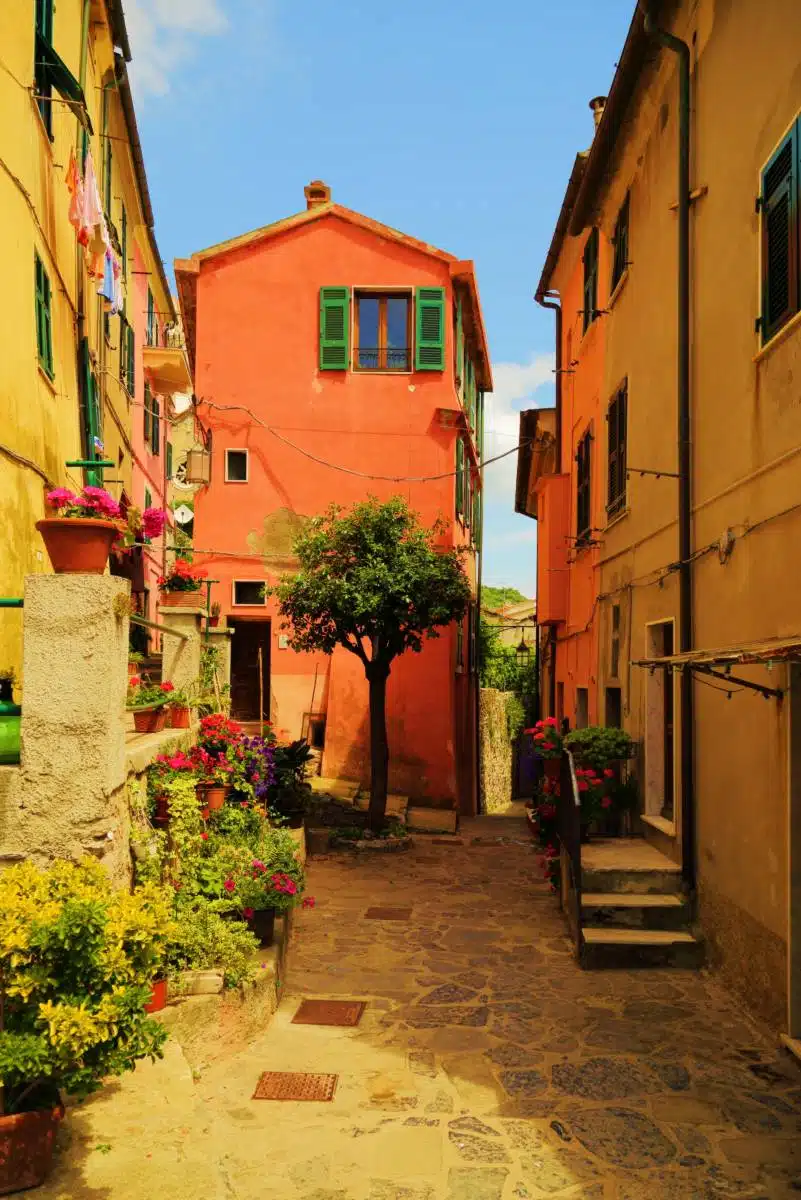 Lots of people wonder if one village is better than another, and some even decide to book accommodation in two villages.
In reality, they're all fairly comparable, so feel free to pick one and stay there throughout your visit. It's not necessary to move between them to get an authentic experience.
They're close together and easy to access, so you won't get a better position in one than another.
Keep an Eye on Your Luggage Weight
The last and most critical tip is to not overpack. There are stairs and hills everywhere in Cinque Terre, and in many cases, you'll have to haul your things yourself.
Though it can be difficult if you're travelling for several weeks, you'll be grateful to have a light suitcase. And if you have one, backpacks are even better for negotiating the stairs.
Cinque Terre: Map