Roll or fold? Packing cubes or no? Here's how to pack your suitcase like a pro.
After years of travelling (many of them professionally), I can almost pack a suitcase in my sleep.

But it wasn't always smooth sailing. It took me years of trial and error to find the right way to do things.
After a few too many times discovering I didn't need half the things in my luggage, I made it a mission to step my game up. Guess what? Travelling became a lot easier.
Knowing how to pack light and pack smart just makes your trip run a whole lot smoother. Trust me. You'll have more space for your favourite items, stress less, and actually find what you need when you need it most.
So what's the secret to packing a suitcase? Practice and planning. I'll tell you everything you need to know about how to pack a suitcase efficiently.
Preparing for Packing: Essential Steps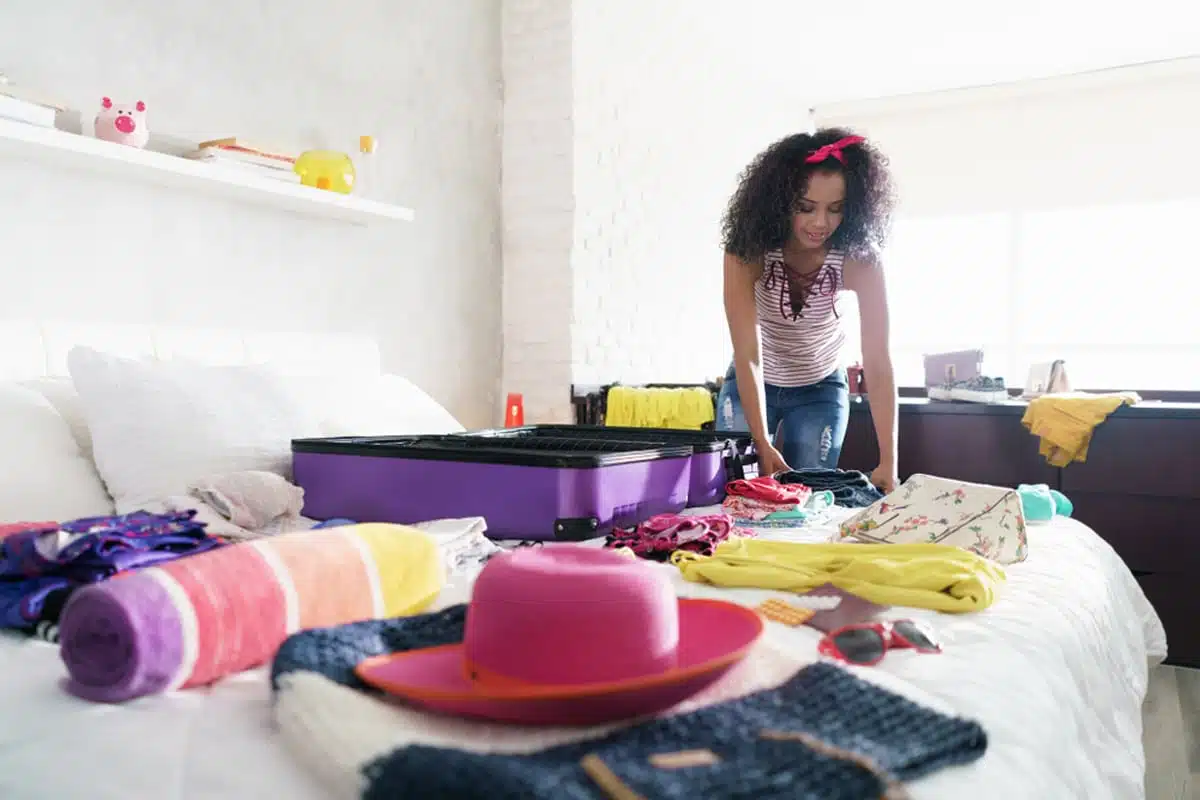 Ever feel like you need a pep talk when getting ready to pack? I get it.
Here are the essential steps when preparing for packing.
Assess the Destination and Climate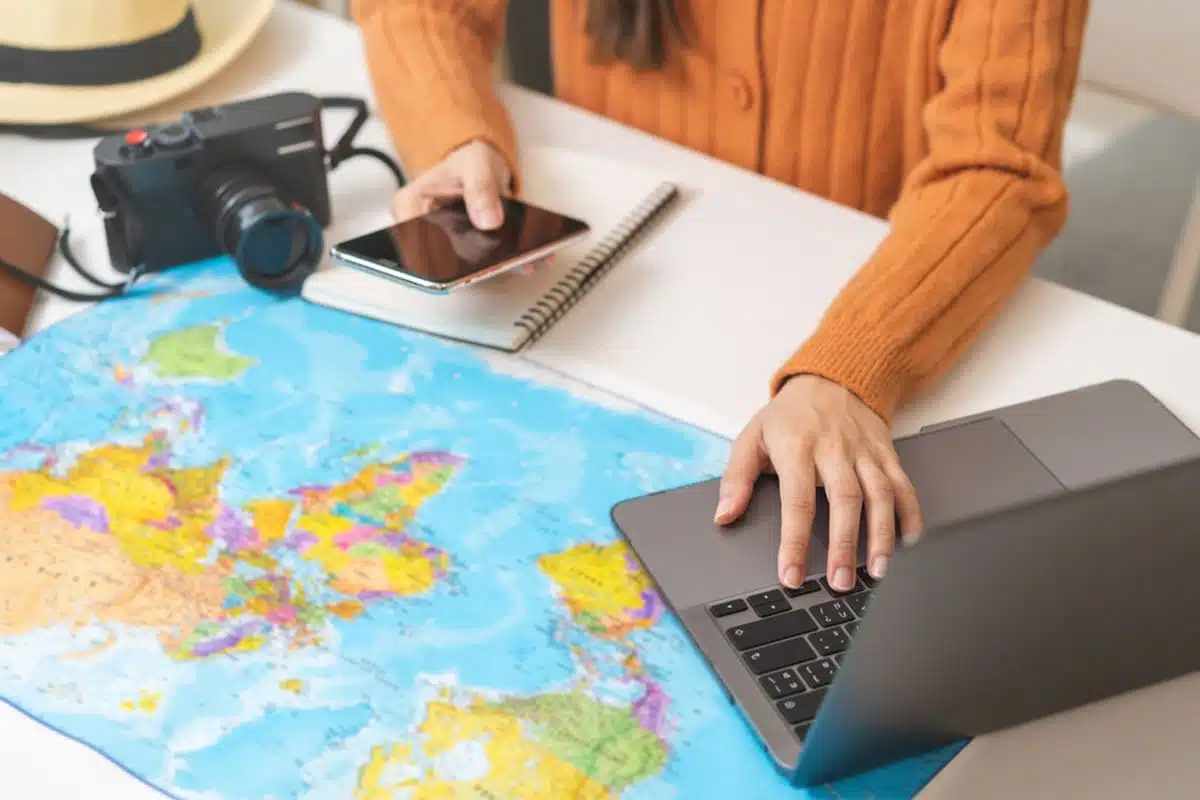 Packing for a tropical holiday is clearly different from packing for hiking or a camping trip – but it's not always quite so simple.

Some locations, like San Francisco or Madeira, can have wild temperature swings within the same day when you drive only a few miles.
This means you need to research your location, if there are any microclimates or unusual weather patterns, and be ready to pack accordingly – AKA bring lots of layers.

Check the forecast to learn more about seasonal changes and unexpected weather as your trip approaches.
Make a Packing List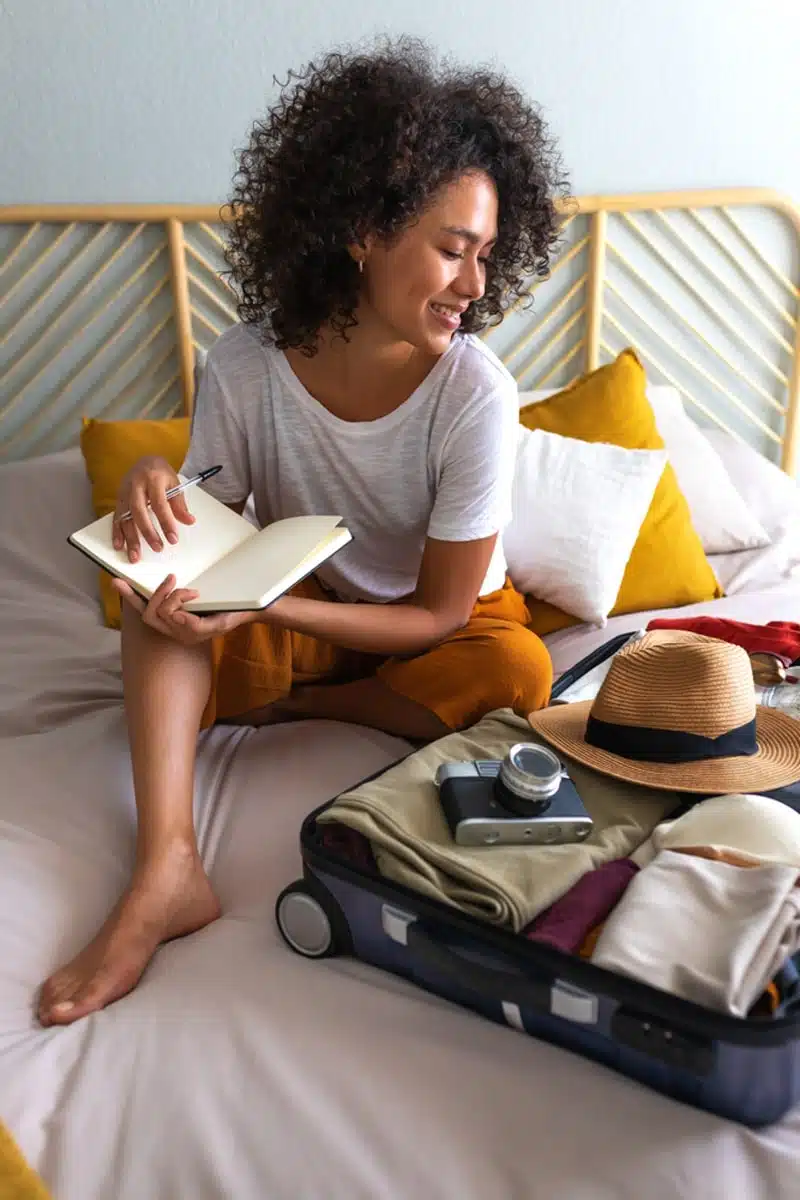 Looking for the most efficient way to pack a suitcase? Make a packing list.

If you're writing this one off because you don't want to fuss over penning a list by hand – go digital.
Whether you're making notes on the phone or using a travel app to help make a list – technology makes packing so much easier.

PackPoint is a great tool that actually creates a list for you after you fill out some key information about where you're going and what you plan to do. You're welcome.
Choose the Right Suitcase and Travel Accessories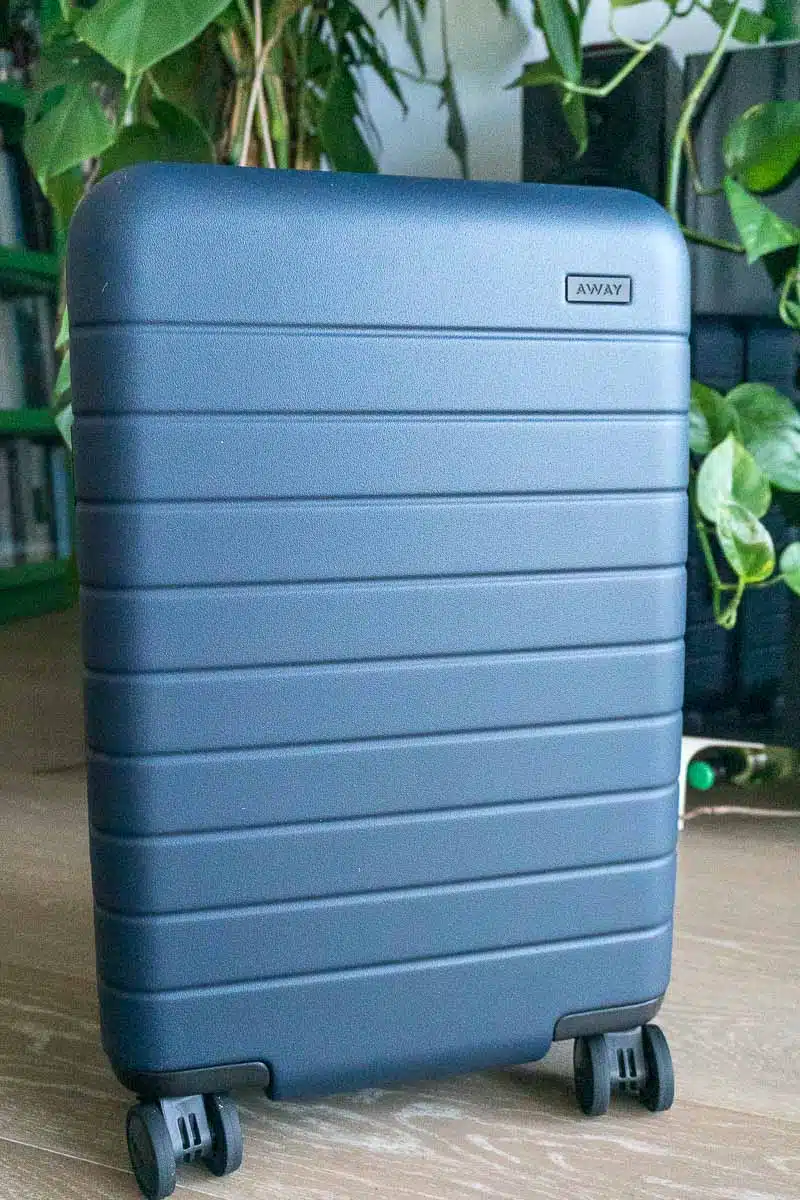 Before you can figure out how to pack a suitcase for a flight, you need the right luggage. My favourite rolling suitcase is the Away Carry-On, which is lightweight, big enough for longer trips, yet small enough to fit in overhead bins.
I also love to add packing cubes (more on this in a bit) and tech organisers to make everything easy-peasy to locate and take out when I need it.
How to Pack a Suitcase: Packing Strategies for Maximum Efficiency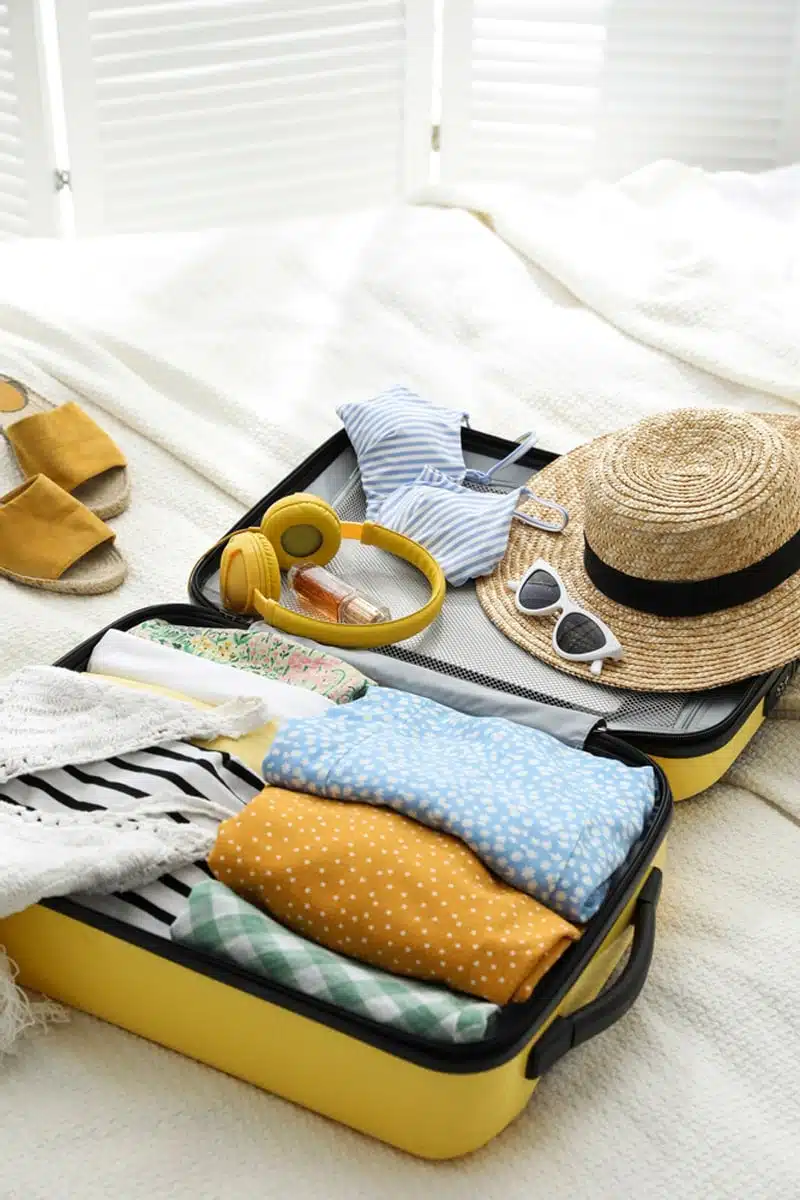 Once you've figured out what to pack in a suitcase, you'll need to know how to do it the right way.

Here are a few tips for how to efficiently pack a suitcase.
The Art of Rolling vs. Folding Clothes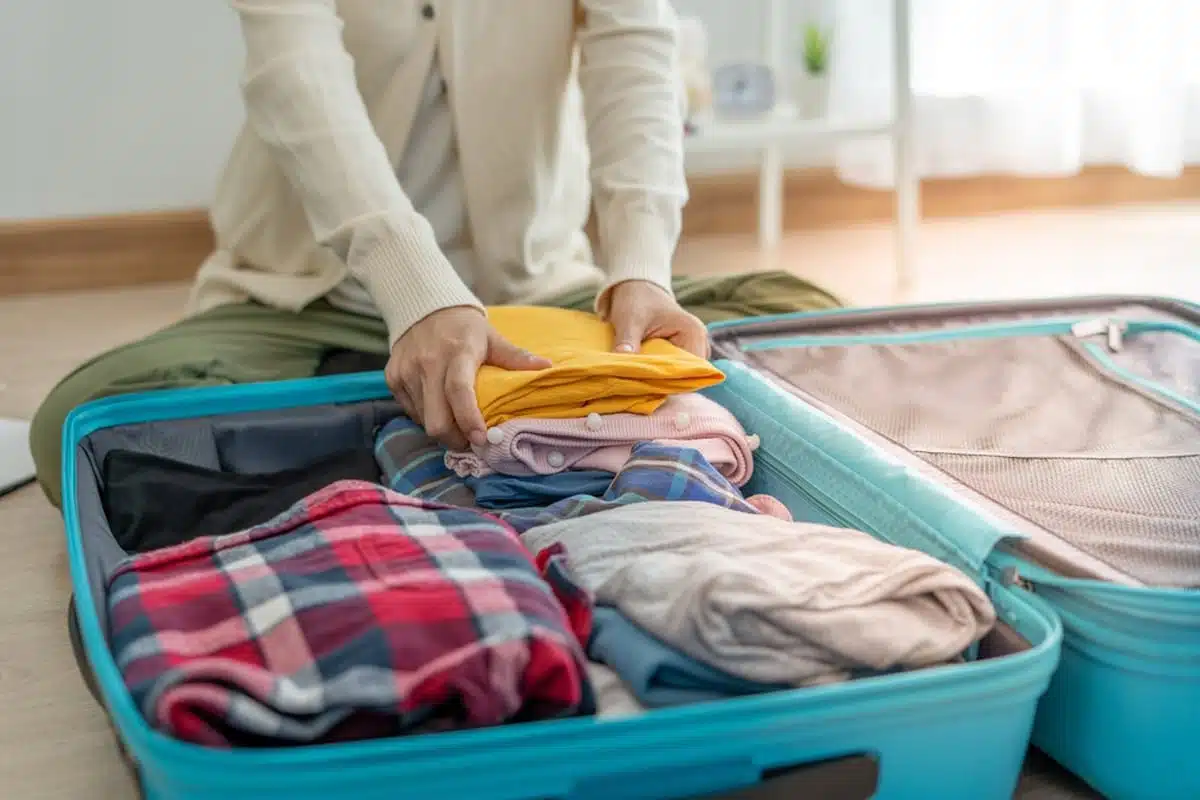 Few things spark debate and uncomfortable side-eyes from family and friends than discussing rolling vs. folding your clothes for travel.
Look, you can make a case for both (I guess), but I'm on a team rolling all day when you pack a suitcase. Why? It's science.

Ok, maybe not an exact science, but carefully rolling your blouses, t-shirts, and jeans like baby burritos keeps them compact and reduces the chance of them expanding in your bag. It also allows you to pack more in a small space and cuts down on wrinkles more than you'd ever guess.
I'll give one shout-out to the folding fans out there, though. Some items (like bulky sweatshirts and jackets) are best to fold when packing luggage.
So really, the answer is both rolling and folding after all.
Use Packing Cubes and Compression Bags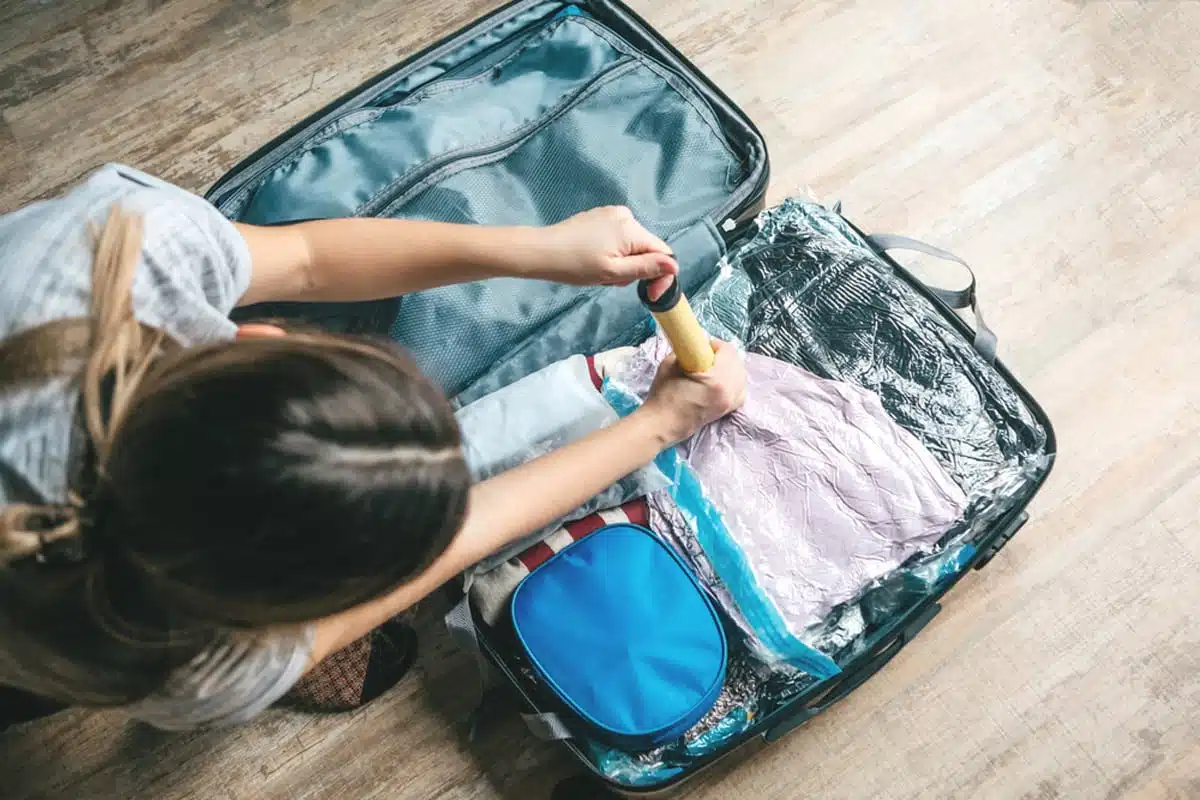 Want to know the best way to pack a suitcase? Packing cubes and compression bags are undoubtedly the best way to save space – especially when taking a longer vacation requires more items.
Packing cubes (this set rocks) lets you keep things tidy and, most importantly, in one place. Having several compartmentalised bags helps me remember where things are, saving so many headaches.
Compression packing cubes also save space, which allows you to bring an extra item or two.
Group Items by Category for Easy Access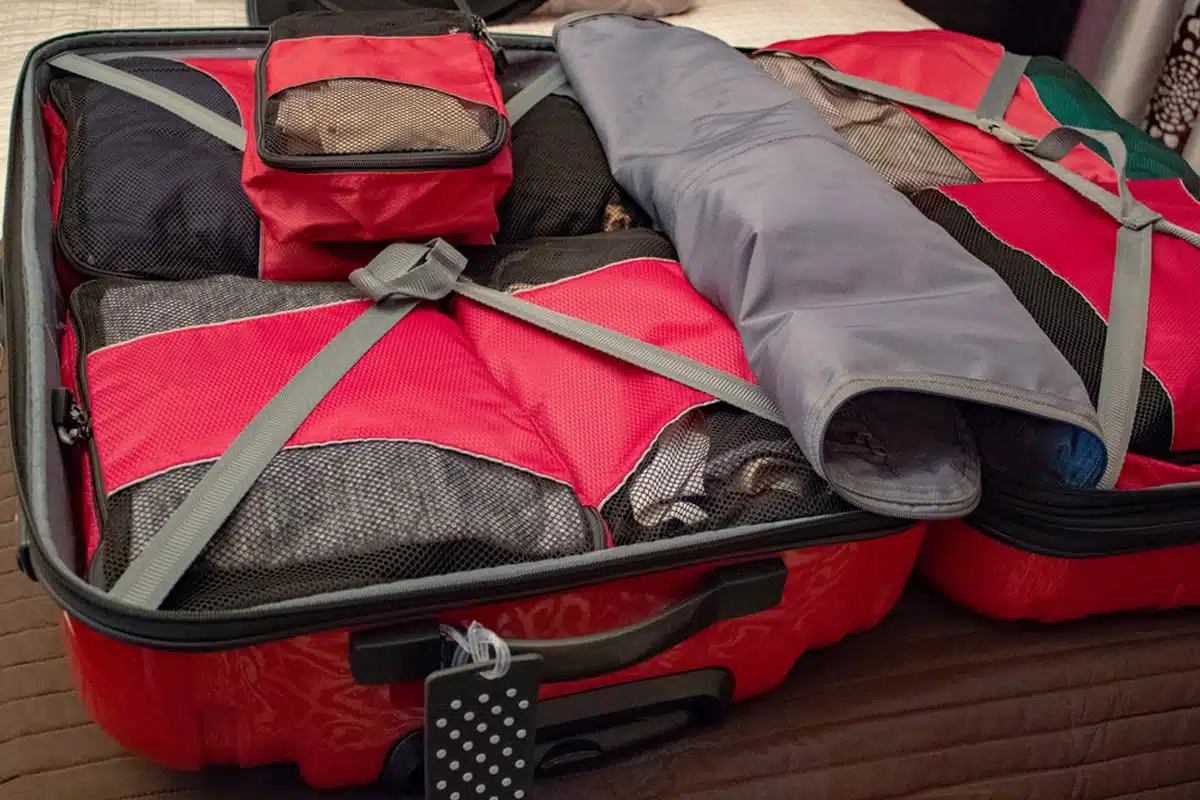 Grouping items in compression packing cubes not only helps you find them easier, but if you organise by category, you can make your travels much less stressful.
Keeping items together and convenient (like beachwear, tech gadgets, and winter clothing and accessories) is one of my top tips for how to pack efficiently.
Having things separated by category makes it much easier to find what you need.

I like to keep important medications, lotion, and travel documents together and at the top of my suitcase (or in my carry on bag) where I can reach them easily if needed.
Maximise Suitcase Space Through Tetris-Like Techniques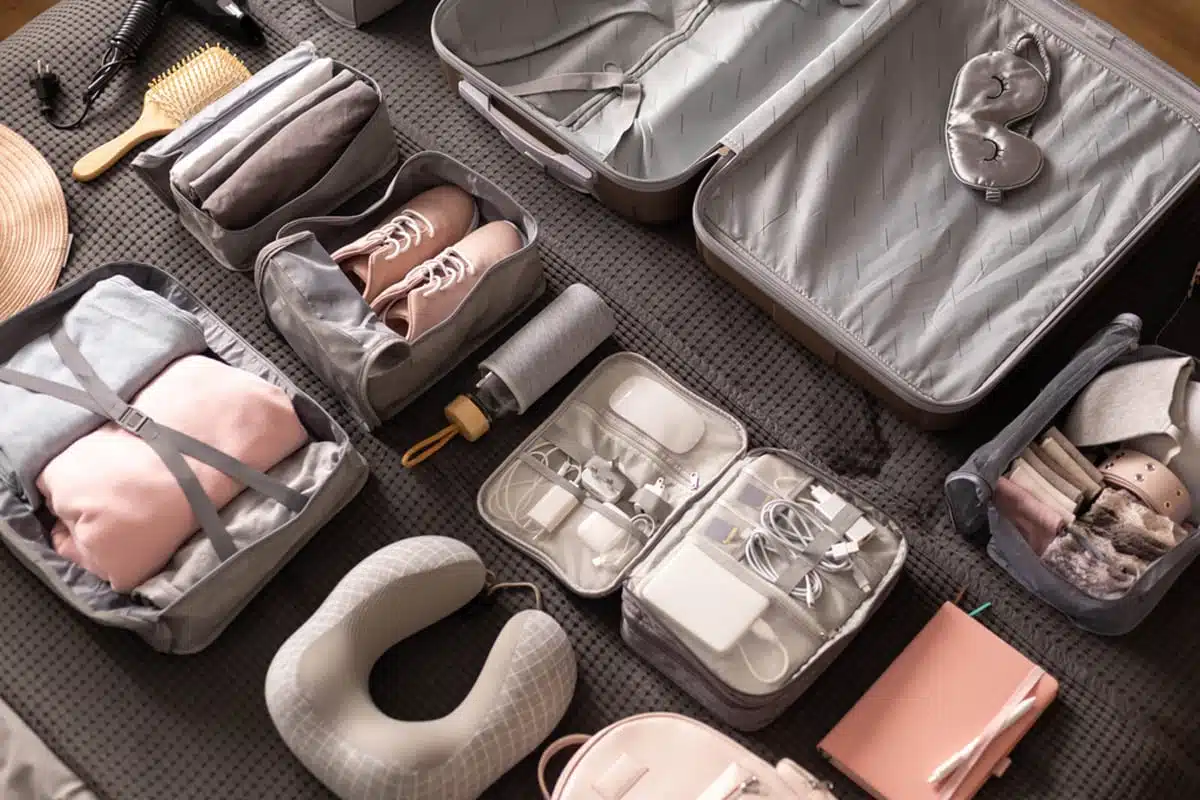 Want one of my favourite suitcase packing trips? Channel that Nintendo classic from the '80s and '90s and play a little Tetris.

Really, you'd be surprised what you can fit in with a bit of creativity and gamification.

If you're looking for how to pack a suitcase to maximise space – lay out your items next to your suitcase, come up with a plan, and start putting things in strategically like tiny blocks falling into place.
How to Pack Toiletries and Personal Care Items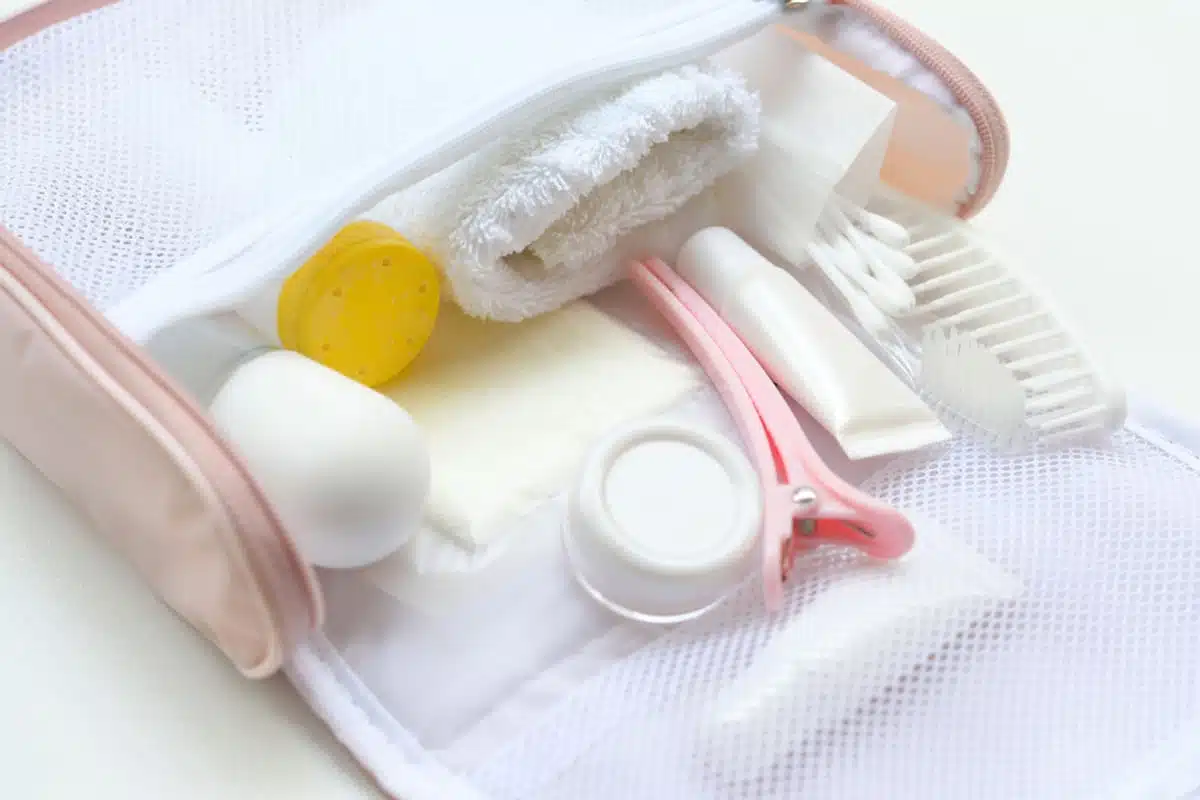 Few things can make you stress more in an airport than having your toiletries taken away because they were packed incorrectly (or were the wrong size). Here's how to pack your toiletries stress-free.
Navigate TSA Regulations for Liquids and Gels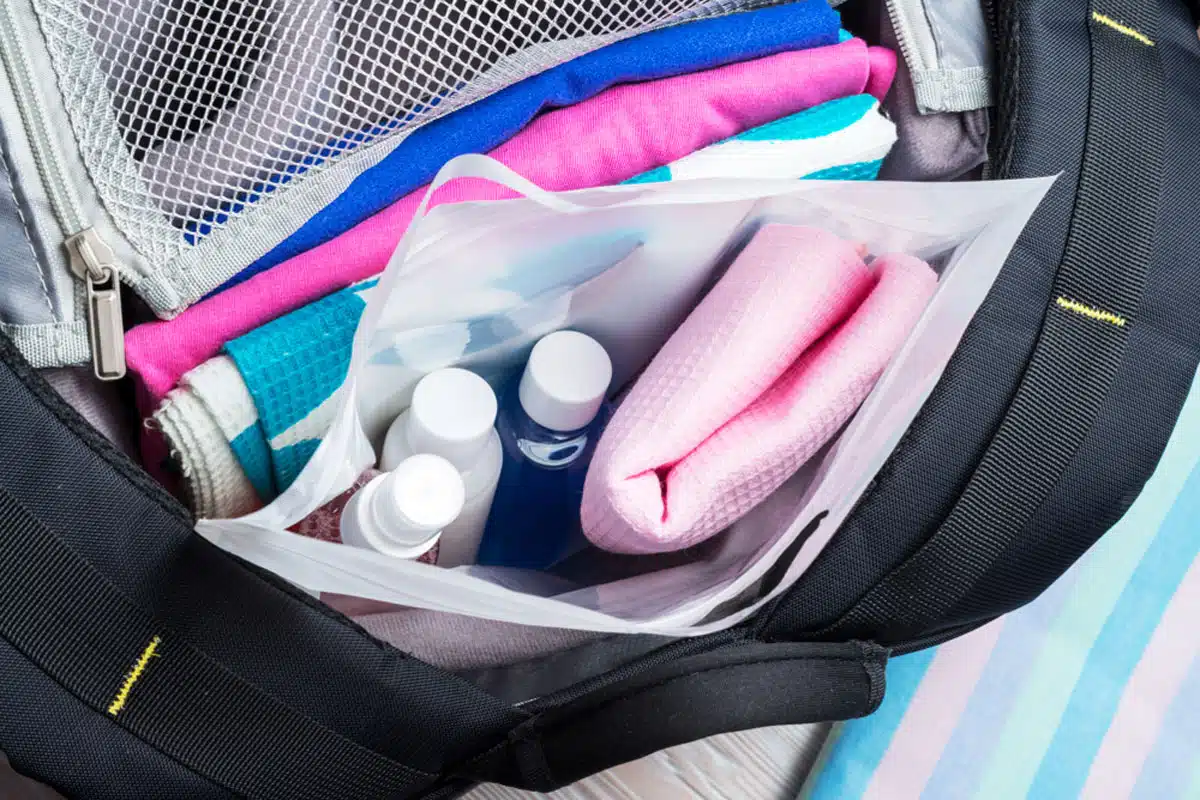 If you've travelled in the past few years, you're probably familiar with TSA regulations on toiletries. You need everything organised in a small (quart-sized) container or bag; no single item can be larger than 100ml (3.4 oz).
It's a bit frustrating, but it's been a necessary packing strategy for nearly 20 years. Things are changing.

The UK announced changes to this policy, stating that by June 2024, all airports must purchase new scanning technology, which will eliminate the need to audit your toiletries while travelling. Until then, plan accordingly.
Choose Travel-Sized Toiletries and Reusable Containers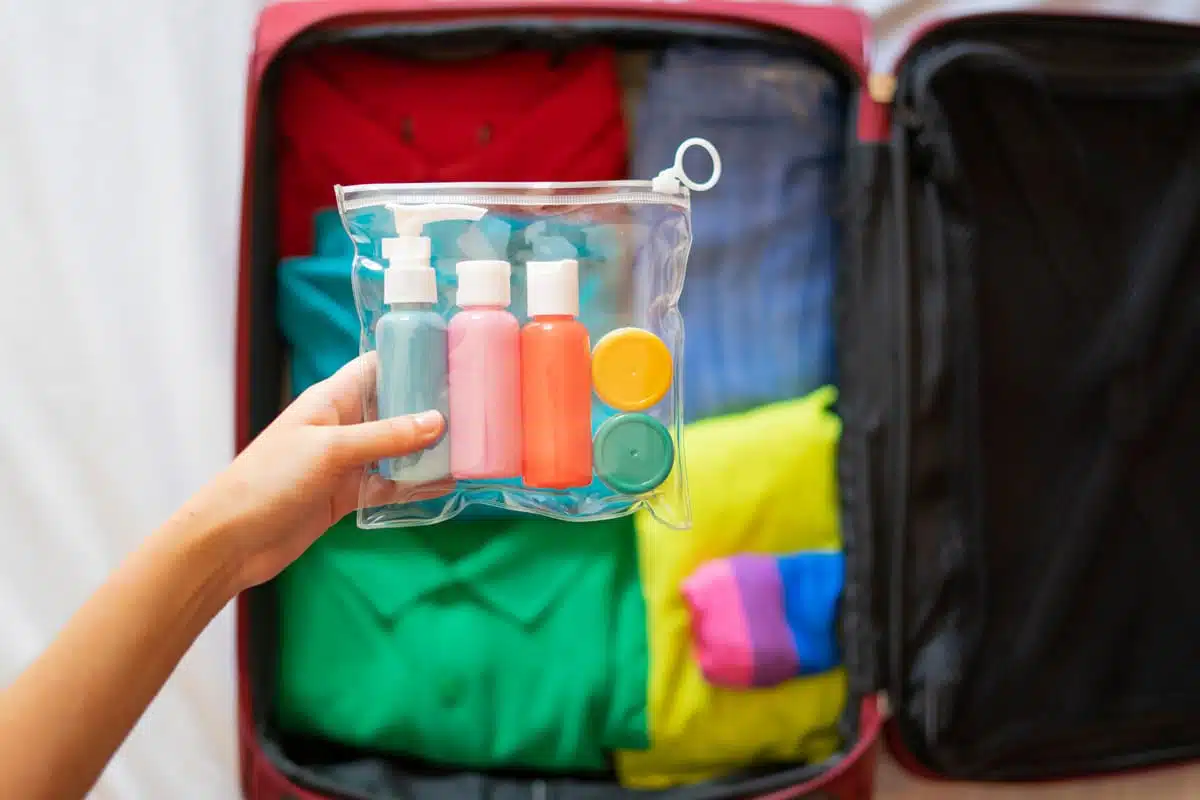 For now; you'll still need to pack smaller containers when choosing the best ways to pack your suitcase. Choosing travel-sized toiletries is the easiest – as long as the items are available.

Reusable containers like these are an excellent option for expensive lotions, medications, and other liquids that don't come in smaller sizes.
Organise Toiletries to Prevent Spills and Leaks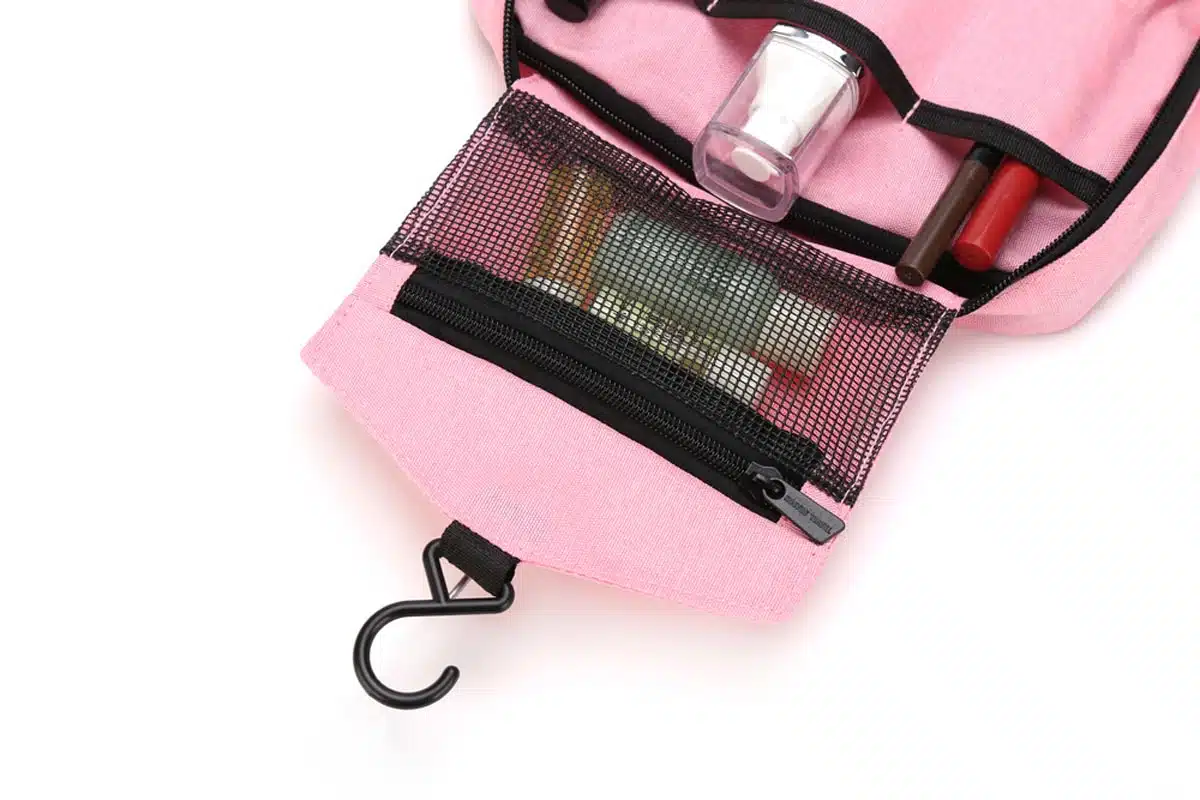 Ever open your travel bag and find stains on your favourite slacks from a bottle of suntan lotion? Not great.
That's why one of my top luggage packing tips is to invest in a hanging toiletries bag like this. It's not only great for keeping your beauty products organised and secure while flying; it makes finding and using your toiletries much easier when you get to your hotel room.
Packing Tech Gadgets and Electronics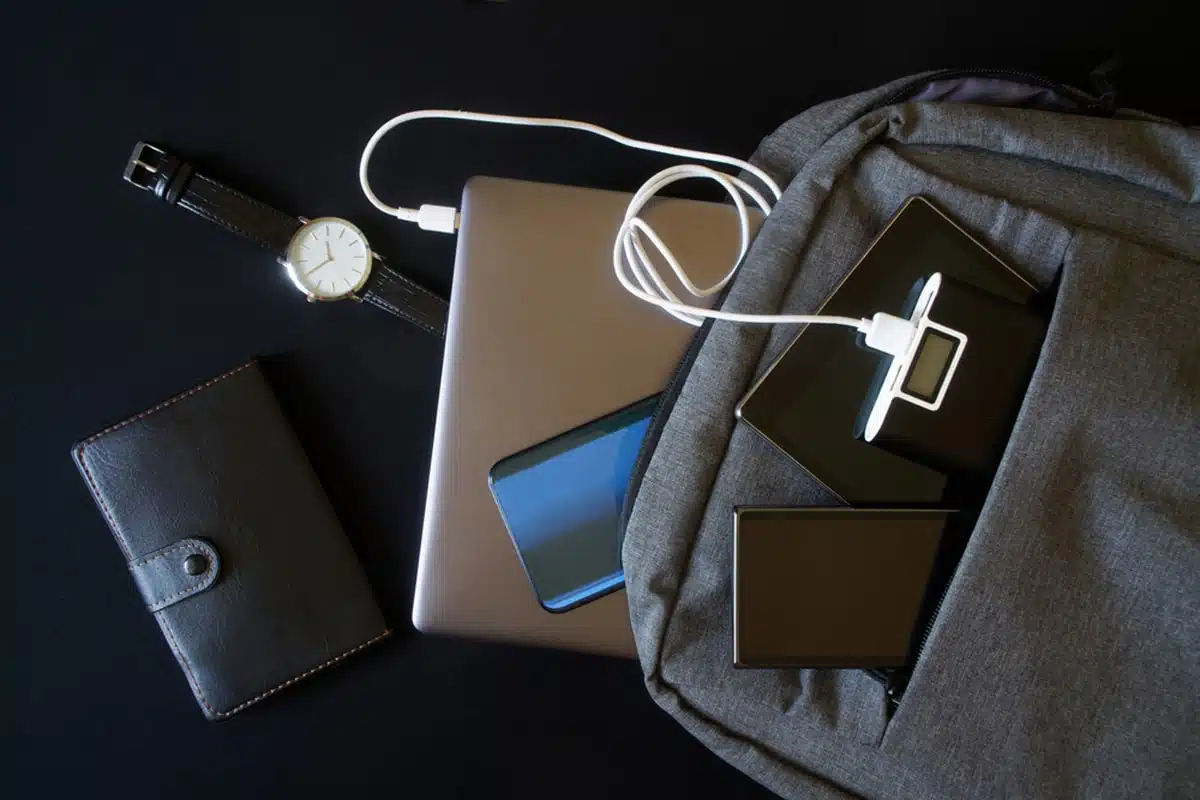 How do you pack a suitcase with your technology and electronics? Invest in an accessories organiser.

I personally like keeping them in a backpack so I can fit under the aeroplane seat so they're easy to reach throughout the flight.
Manage Charging Cables and Adapters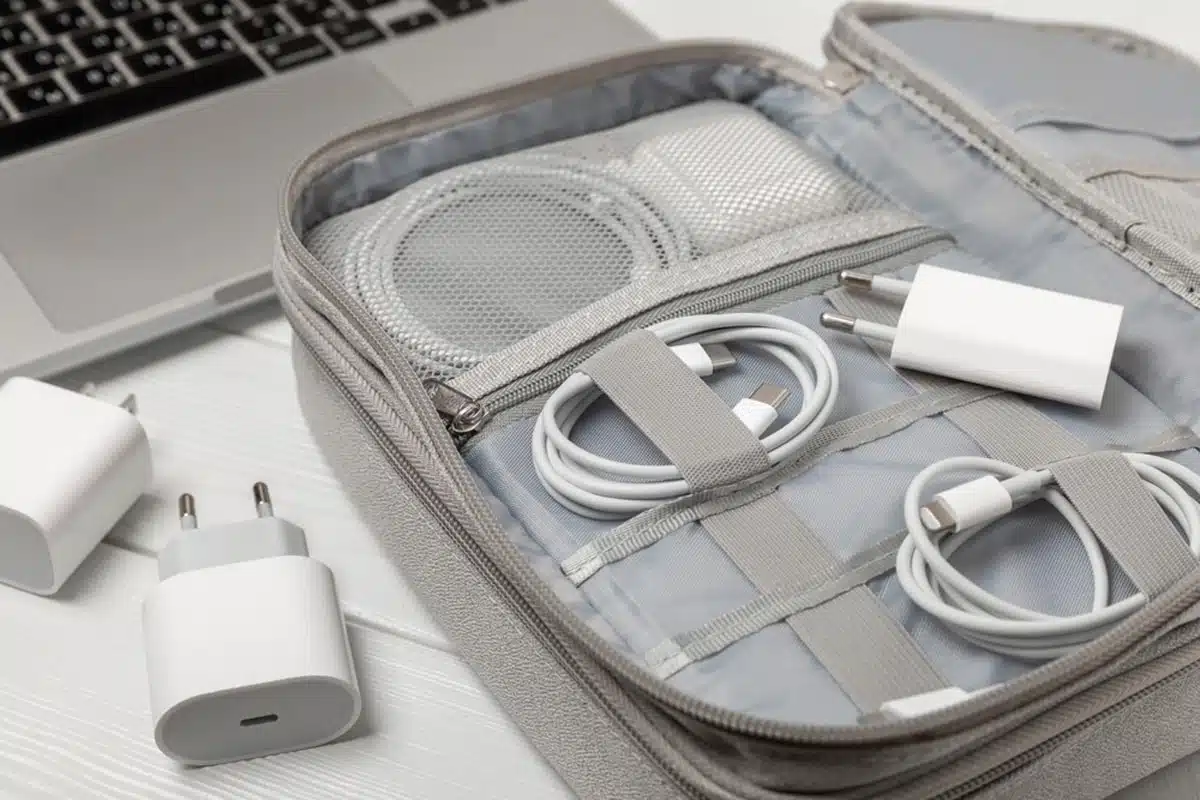 Cables and chargers can easily start looking like a hapless snake pit that you can only untangle after elbowing your neighbour on the plane one too many times. Don't be that person.
Using an organiser like this one keeps your cables and devices neatly tucked away and easy to access from your travel bag. If you bring a universal travel adapter, you can plug most USB chords directly into it. Genius.
Protect Fragile Devices With Proper Padding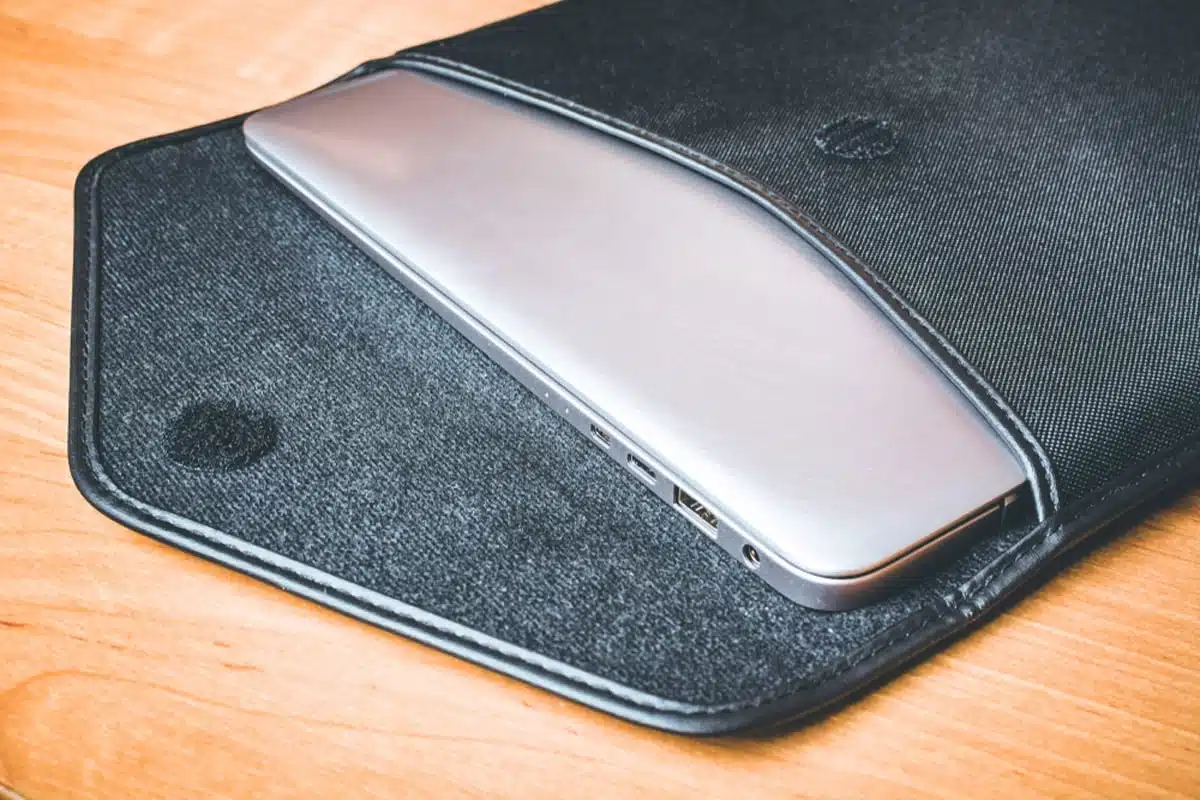 Keep your expensive belongings safe by protecting them when you pack your luggage.

I recommend purchasing a laptop case designed for your specific computer and then tucking it away into the most padded area of your bag. You can also buy similar cases for your tablet.
Tips for Organising Electronic Accessories Efficiently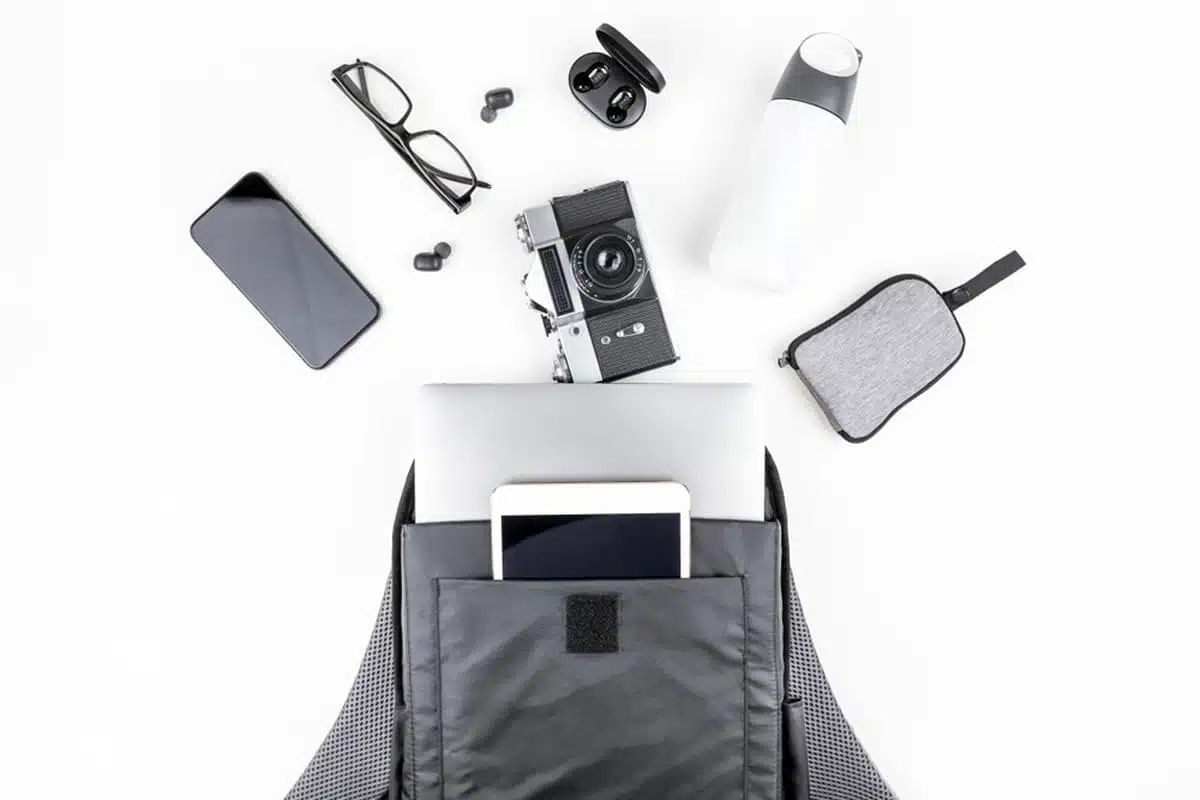 It's a relief to know your electronics are safe, but you also want them accessible, especially when taking long flights.

Here are a few ways to keep your accessories organised and available:
Use a gadget organiser and keep cables next to their corresponding device.
Only bring the wall plugs and cables you absolutely need, many of them are interchangeable with other devices.
Buy an anti theft travel backpack with a laptop compartment. It provides extra padding and makes it harder for people to steal your stuff.
How to Pack Shoes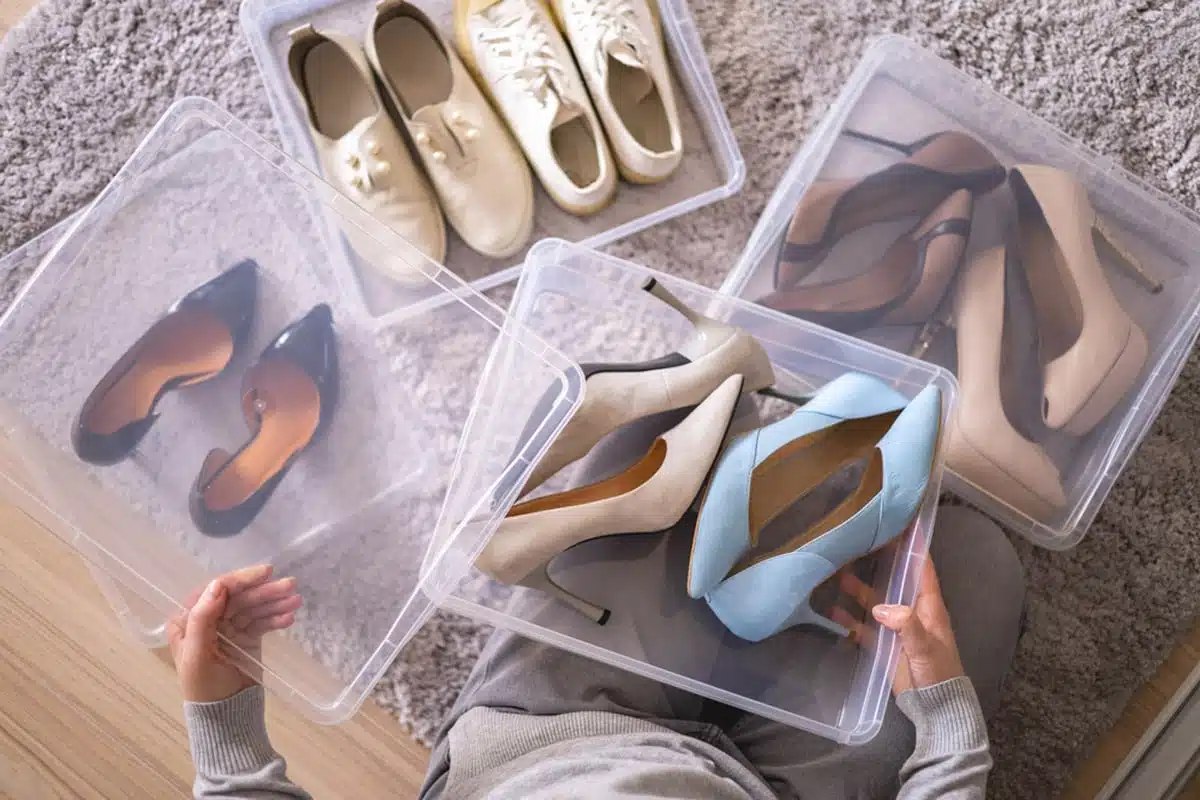 You know how to pack clothes in a suitcase for stress-free travel, but what about shoes?

Sandals, heels, sneakers, and trainers – sometimes you might need to fit them all on a single trip. Other times, not so much. Here are a few tips on how to pack shoes in a suitcase.
Research the Weather and Destination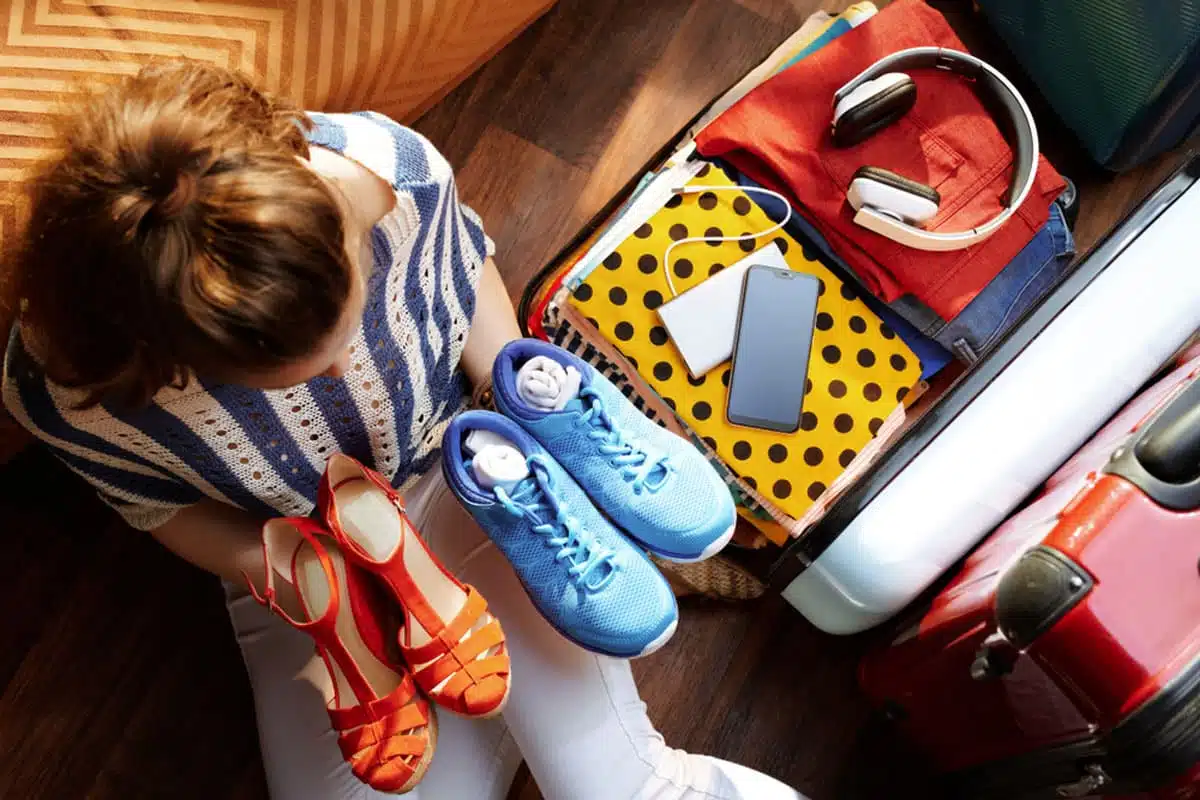 Just like when you decide how to pack clothes in a suitcase; you'll want to research the weather and location.
If you're planning to hike, do you need a pair of warm, water-resistant trainers or a lightweight, breathable pair? Or maybe you can get by with a pair of sneakers.
Familiarise yourself with local weather, customs, and styles before deciding if you can head straight from the beach to a restaurant in flip-flops or if you should throw in a pair of high heels.
Use Your Shoes as a Packing Tool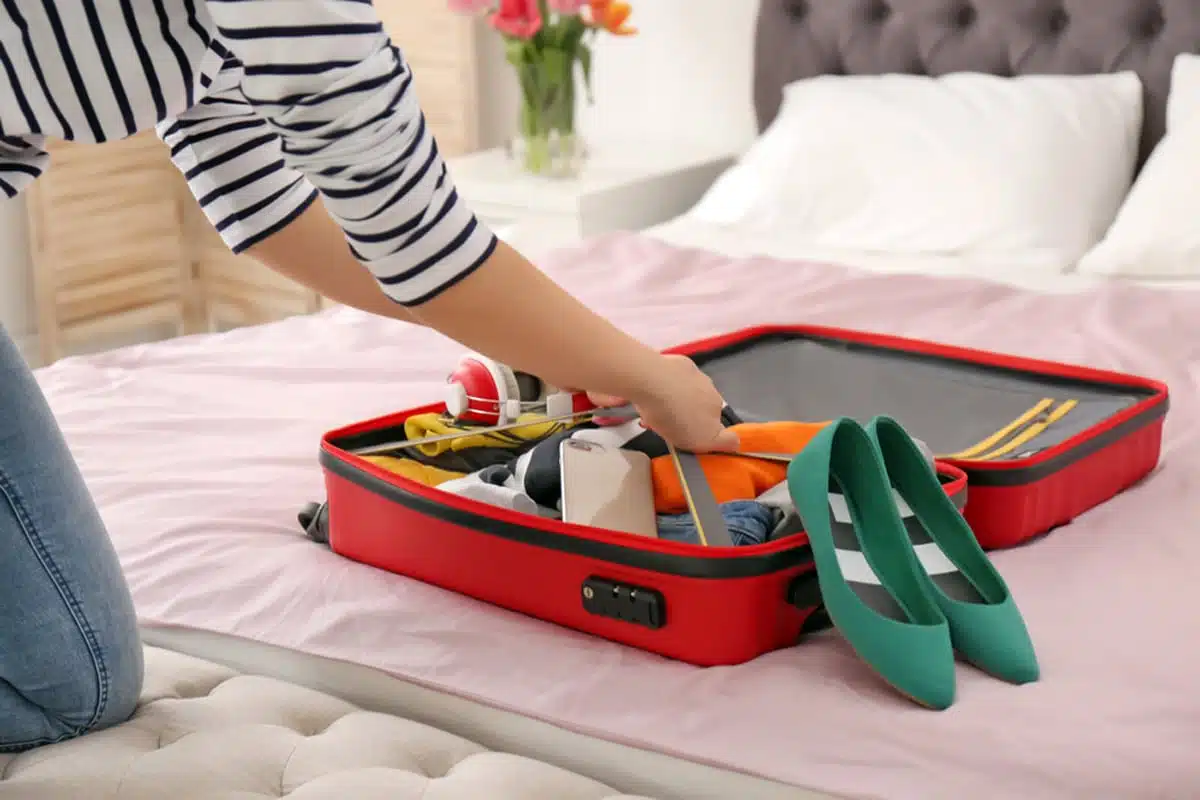 You can often fit smaller clothing items or even tech gadgets/chargers inside your shoes. If you find yourself playing Tetris, footwear can be an unlikely hero.
Pack Shoes in Interior Dividers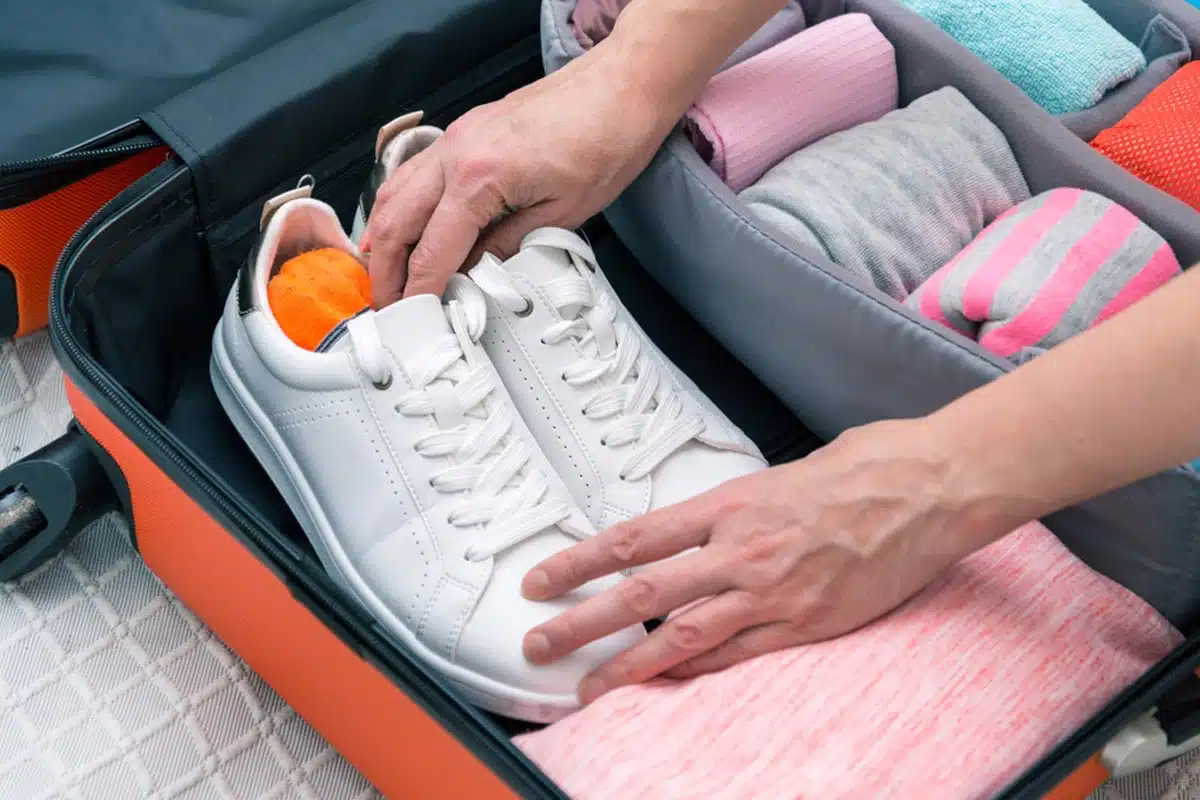 Use the interior dividers inside your luggage when packing your shoes. You'll find them faster, and it helps keep dirt off your clothes and personal items when you separate them from the rest of your belongings.
Wrinkle-Free Packing and Unpacking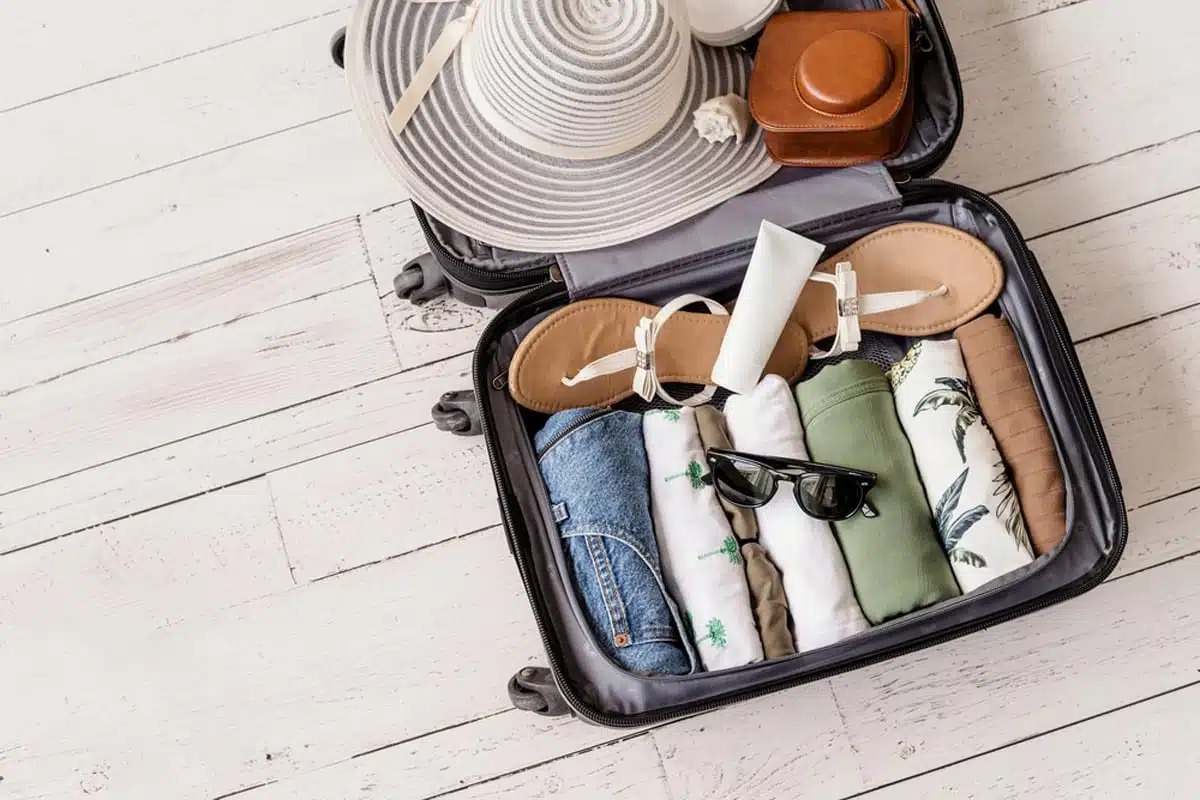 Trying to decide how to pack a dress in a suitcase without finding 1,000 wrinkles when you put it on? There are a few things you can do to ensure wrinkle-free packing and unpacking on your trip.
Carefully Pack and Unpack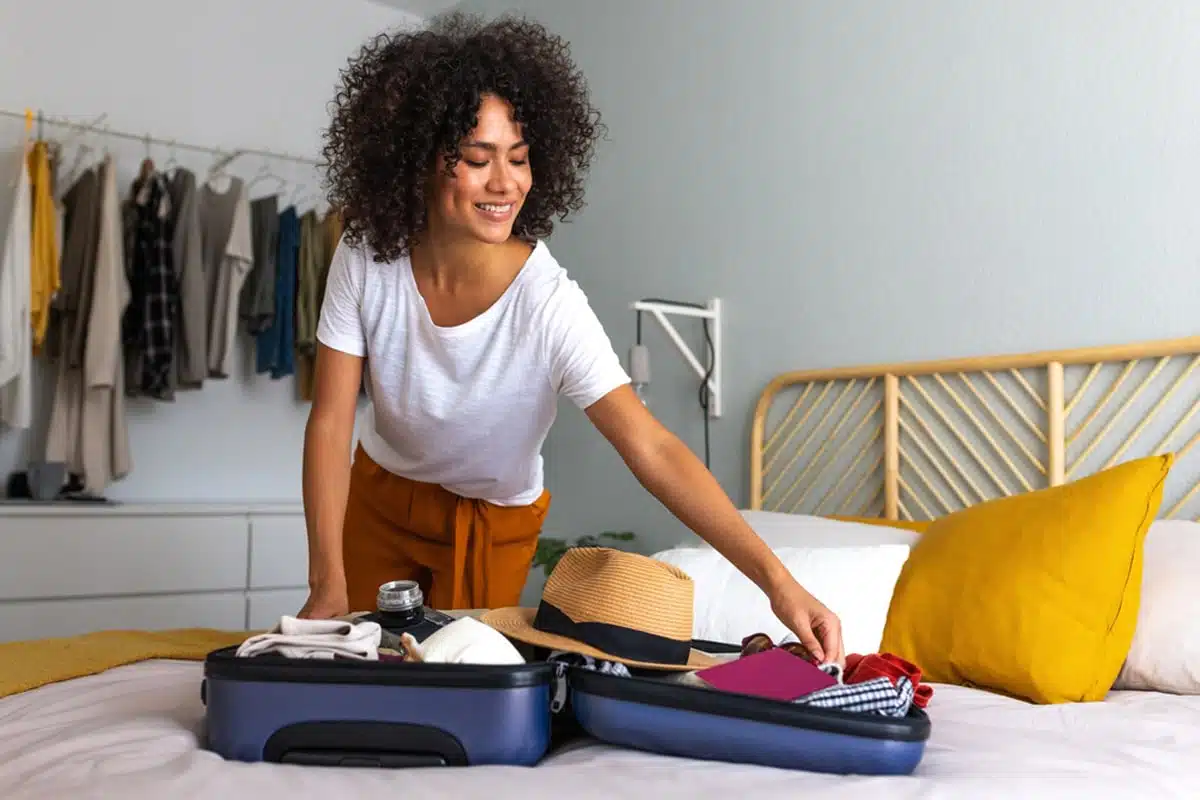 I know packing can feel like a mad dash, but you want to take the time to carefully place items in your suitcase and keep them organised when you unpack.
When pacing wrinkle-prone items, you'll want to carefully place them in areas less prone to wrinkling, like the top of the suitcase. Use clothing hangers when you arrive at your hotel or Airbnb.
Use Garment Folders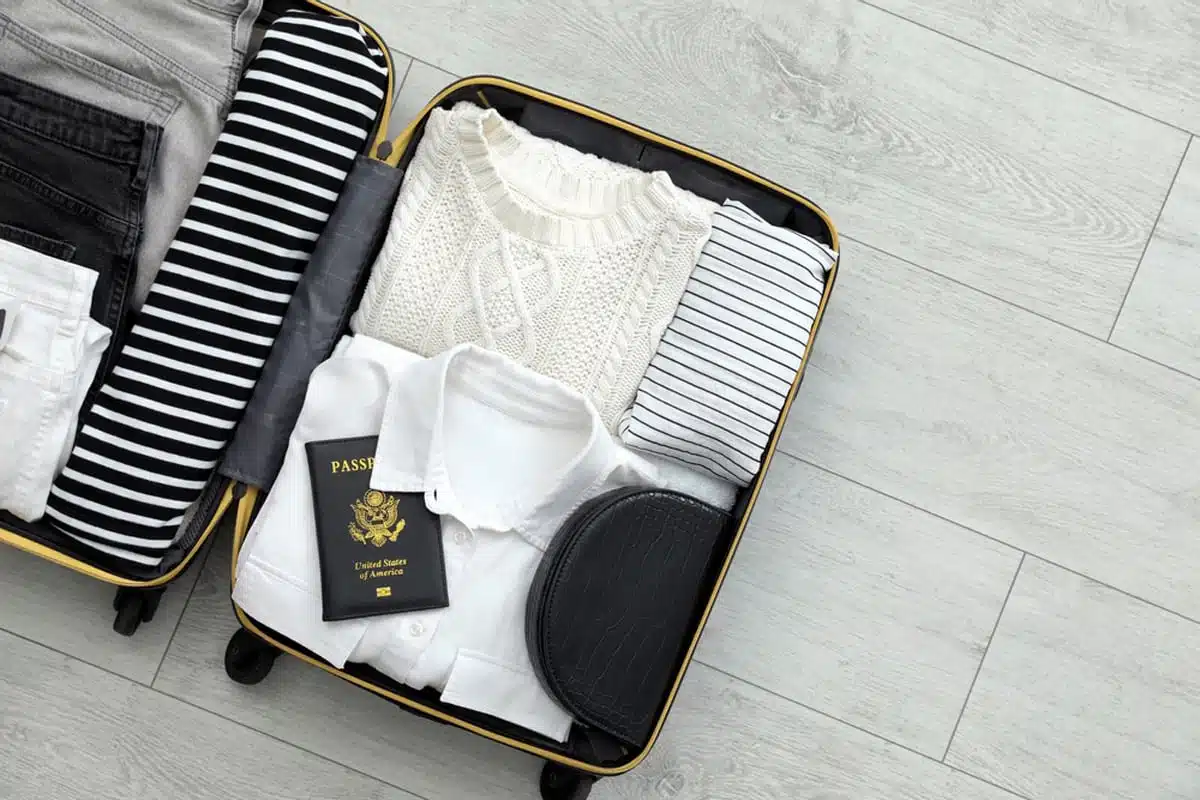 Using garment folders is a great way to keep your clothes wrinkle-free, especially if you're travelling light and using a backpack. Not only can you reduce wrinkles, but it keeps things clean and organised.
How to Pack Your Suitcase for Travel: Key Practical Tips to Takeaway
Reusable bags help keep shoes and sandals away from clean clothes.
Looking for hacks on how to pack a suitcase? Capsule wardrobes allow you to create different combinations of the same clothes for unique and "new" outfits while saving space.
The best way to pack clothes in a suitcase is to avoid packing jackets and heavier sweaters – wear these onto the plane and tuck them away overhead if you get warm.
Wear your hat and put sunglasses in your jacket pocket to avoid damaging items in transit.
Love This? Save and Share on Pinterest