So you've got your festival ticket, you've scoped out the lineup and have started stocking up on festival supplies. Here's the ultimate festival packing list to help you conquer your music festival packing like a pro. You'll thank me later.
We've all been there.
Somehow you were prepared enough to sort out your ticket months and months in advance. But then you find yourself on the evening of the festival with a ticket, an empty bag and…. not much else.
Much as the idea of "winging it" with your festival packing with nothing but a few changes of undies and a pop-up tent might sound like a good idea, it's never that great in practice (trust me, I've tried).
That's why I've written the ultimate festival packing list to help you ace this summer's festivals like a pro.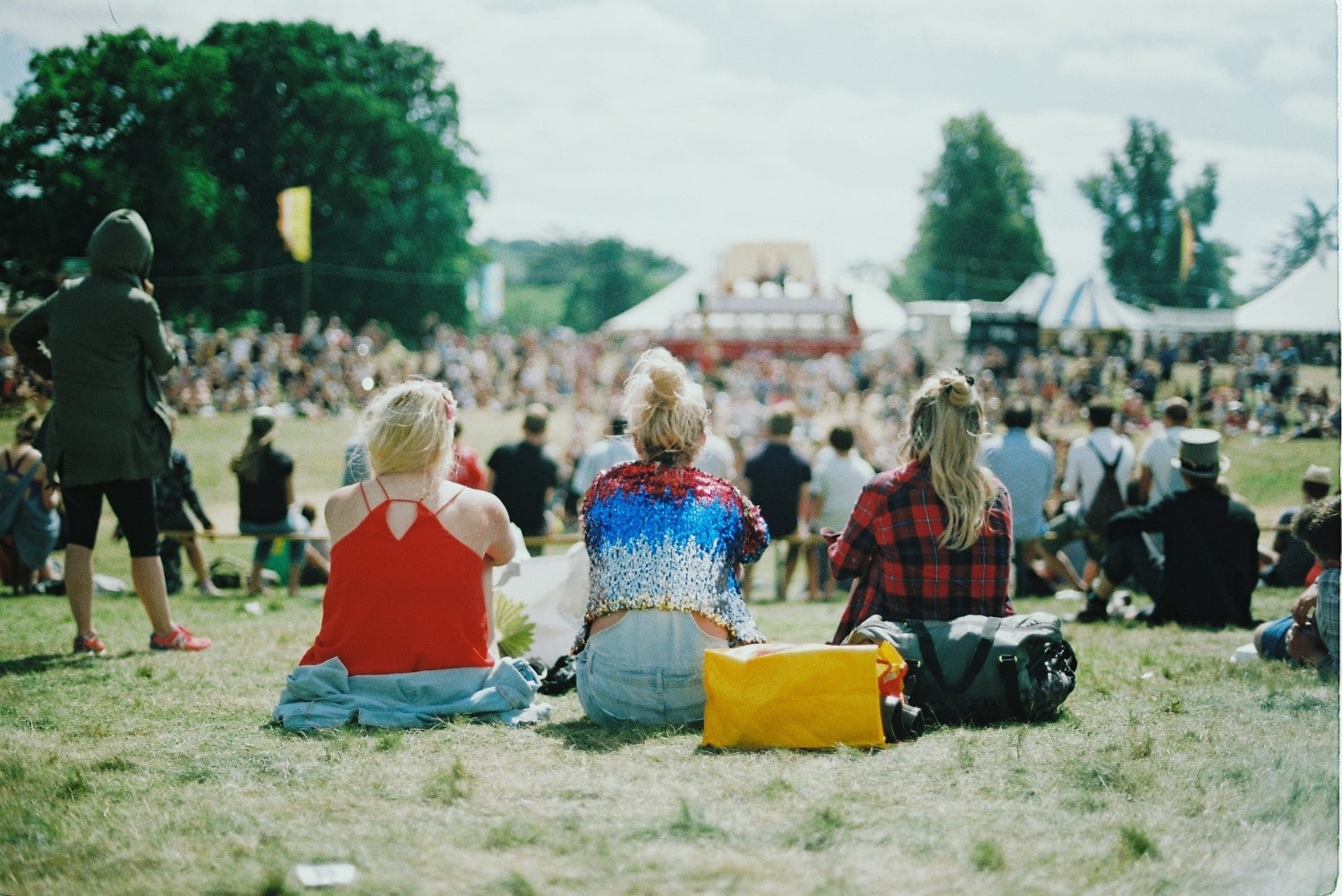 Why Do I Even Need a Festival Packing List?
I've been going to festivals for more years than I would like to admit (nine if you insist). Some boiling hot, some freezing cold, across the UK, Europe and further afield.
What unites them all? A little bit of preparation goes a long, long way.
Now, it's completely up to you whether you're up to the challenge of lugging one of those massive trolleys for what seems like endless miles, but spending a little time on packing and preparation before you go can make your life a lot easier.
So here it is, the ultimate festival packing list to help you rock your next festival.
The Essential Festival Packing List
Your Ticket
First on the list of ultimate festival kit because (it almost goes without saying) that it's the most important item on it.
Don't forget your festival ticket.
There's nothing worse than packing and hauling all your gear to the festival only to remember that your ticket is sitting jauntily on the kitchen table at home.
Money + Cards
Festival love doesn't normally extend to free food, drink and all the festival supplies you need to make you happy.
Bring some cash and a card for extra withdrawals.
Tent
Now it goes without saying that you need a tent in your festival kit list (unless you've hired a pre-erected one, obviously).
I think it's safe to say that not all tents are created equal.
Make sure you get one that is big enough for you sit up in – I once brought a tent that was so low I basically had to slide into it in a near-horizontal position, which made getting dressed very difficult and got really quite tiresome after five days.
If you want to feel like a total baller, get a tent that you can stand up in (though due to weight and size, it makes sense to share larger tents with a few people).
Whichever size you go for, a porch is worth its weight in gold when it comes to having a morning-after cider-fuelled catch up with your mates when it's bucketing with rain (or burning hot and sunny) outside.
Sleeping Bag
Like tents, it can be tempting to opt for the cheapest sleeping bag for your music festival camping list and be done with it. After all, what's the worst that can happen…
Erm you spend your whole night freezing your tits off and wistfully thinking about your nice warm, cosy, fluffy, snug, bed at home. A sleeping bag it it is then.
Sleeping Mat / Airbed
I've never really understood the point of those super thin sleeping mats. That's because they're pretty useless at doing the one thing that they are designed for: stopping you from feeling like you are sleeping on the ground.
Buy a thicker sleeping mat or go all out and get an airbed (and a pump, don't forget the pump!). I have a sleeping mat but I recently upgraded to an airbed because I'm a diva and have no shame.
and it's just dreamy.
Inflatable Pillow
It's a bit OTT to bring a full sized feather pillow with you (and it's highly likely that you'll get a lot of flack from your friends for it too).
Get an inflatable pillow they're much more comfortable than propping your head up on a pile of your dirty clothes.
Eyemask
Not just for looking like a prima donna resting on a chaise longue. Eye masks are great for helping you get those extra few hours of sleep to help you feel like a (kind of) fully functioning human being. You'll need all the help that you can get on that front, so add it to your festival kit list pronto.
Earplugs
You've become friends with the guys camped next to you. They're cool, funny and great… until you have to listen to them yarping on when all you want to do is sleep.
May we introduce earplugs: getting festivalgoers a good night's sleep since time began.
Get your hands on some earplugs
via GIPHY
Reusable Water Bottle
Alcohol is really fun but it's not going to help you stay hydrated (even cider, which is basically like water but tastier).
Bring a reusable water bottle and keep drinking it and refilling it. You'll thank yourself for it in the morning. Bobble Bottles filter your water automatically, or metal bottles are tough and durable. Either way, just make sure that you remember to use it.
Portable Battery Pack
Portable battery packs have come a long way over the last few years. Get one just about small enough to fit into to fit into a bumbag but is hefty enough that it will last you through the festival. Don't forget one, queueing for a charge is boring and such a waste of good time.
Phone
For when you inevitably get separated from your friends and don't know where you are. Who doesn't want to be that person shouting out everything they can see in a desperate bid to help their friends locate them.
Torch
Hand-held torches are great. Until you start using a head torch.
Head torches do everything that hand-held torches do but you don't have to hold them in your hand. Mind blown.
via GIPHY
Blanket
Blankets can be used to protect yourself from the elements. We need protection.
Duct Tape
I'm going to tell you a little story about a night we spent in Glastonbury a couple of years ago. Don't worry. It's totally PG and 100% related to why duct tape should be on your music festival camping list.
We were sleeping in our tent and were woken up by some panicked shouts and a lot of swearing. Turns out someone had tripped over some guy ropes (see necessity for head torch) and fallen into the tent next door (and the sleeping inhabitants within).
Not only had he disturbed our neighbours' sleep, he'd also ripped a massive hole in their tent. It was drizzling, because it was the UK and there's always a good bit of drizzle to make a bad situation seem even bleaker.
Luckily our savvy neighbours had duct tape so they taped it back together and went back to sleeping in their cosy, patched up tent again.
This is why you need duct tape. It's also useful for leaky air mattresses, ripped bags, shoes that are falling apart and emergency waxing situations.
Bin Bags
Bin bags are surprisingly useful at festivals. We've all seen a picture of a person wearing one in the rain, but they're also good for sitting on if the ground's a bit wet and keeping your bag dry. Plus you know, you can use them as a bin bag too.
Wellies
Mr Duke of Wellington, we salute you for coming up with a way that we can keep our feet perfectly dry when it's raining a storm and we're battling through a river of mud.
The calf-high wellies are risky in really wet years (unless you want to end with a welly full of mud).
I'm happy to stick with Dunlop wellies but if you want your footwear to make a statement, obviously Hunter wellies are the way to go. Wellies really should be on your festival packing list. Better to have and not need.
Festival Welly Socks
No one ever talks about welly rub (when your welly rubs against your leg and makes it really sore), which is weird because it's absolutely awful. Save yourself the pain and get some welly socks.
Rain Mac
They come in all kinds of fancy colours but essentially do one job, keep you dry when the weather wants to make you wet and won't make you feel like you've been wrapped in cling film.
Sunglasses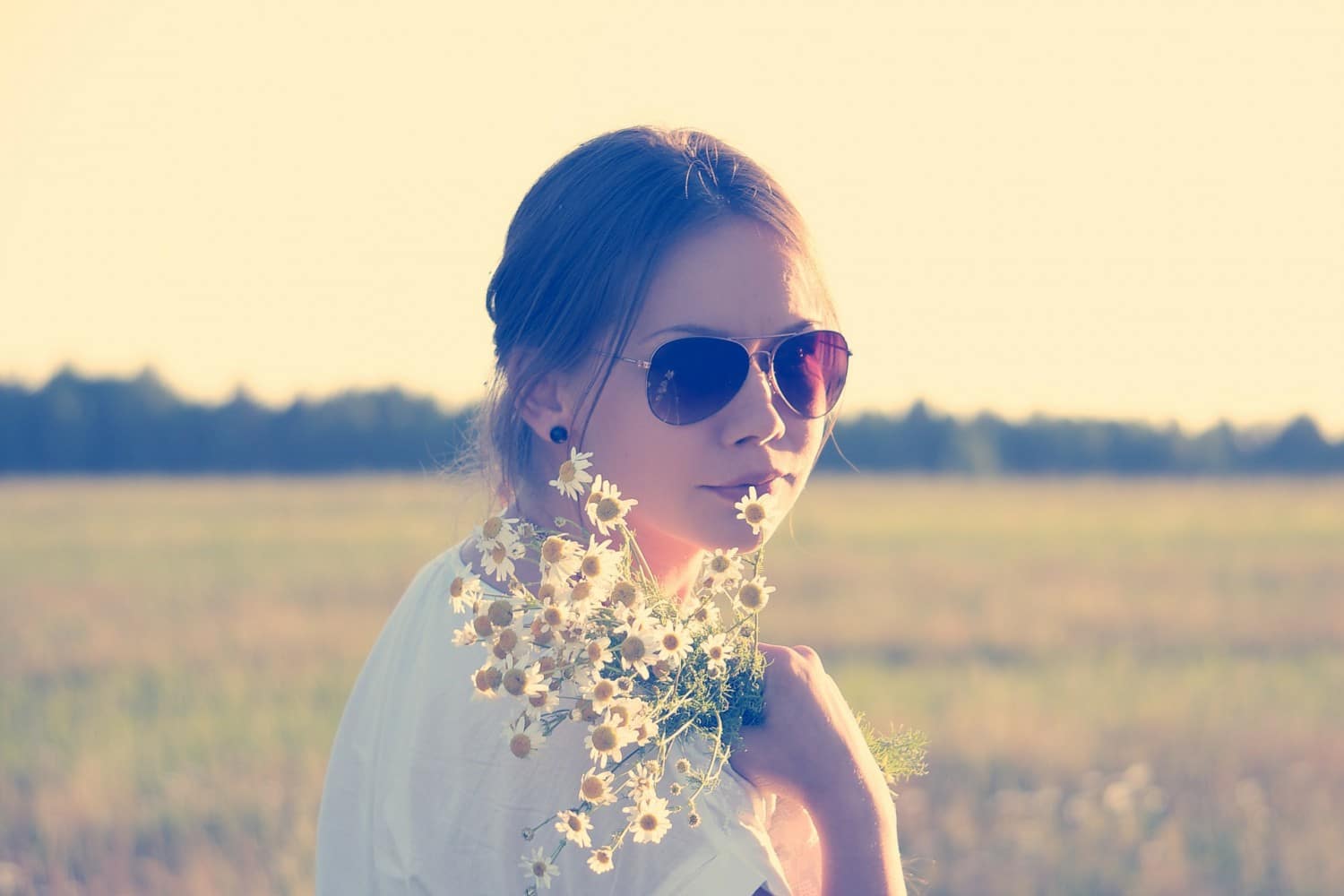 Sunglasses stop you from squinting when the sun does come out. More importantly, they hide your haggard day-three onward eyes from the rest of the world.
A Thick Jumper
Unless you're going somewhere super hot, a thick jumper is recommended. One with a ridiculous pattern or motif is even better.
Shorts
It's summer after all. Shorts are the best.
T-Shirt/ Light Top
I don't think that I need to explain the functions of t-shirts and tops. Do I?
Leggings
Awwww. Who doesn't love a crazy pair of leggings? Crazy leggings can, of course, be worn by boys and girls.
Or how about some emotional clouds
A Bum Bag
Bum bags are really useful and sometimes attractive. There's no point in doing things half-heartedly. Go all out and get a galaxy print one one to make a statement.
Hat
Hats shade your face from the sun, make you look amazing and help keep you dry if it rains.
They also come in many different forms. I'm a snapback gal myself but am also quite partial to a floppy hat too.
Bikini Top
Well, I guess you never know how sunny it might be.
Other equally awesome things for your festival look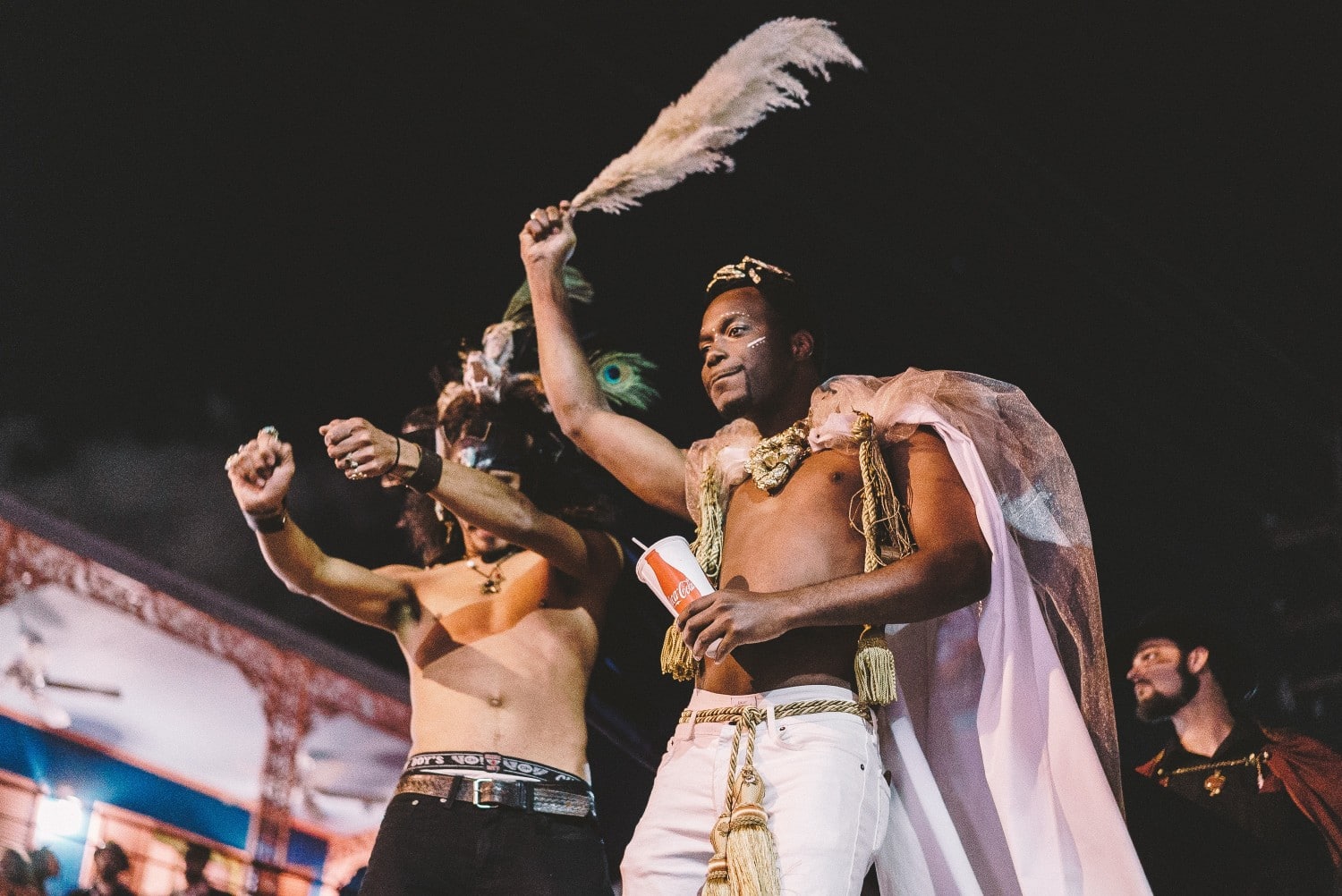 Sure, there are other practical things like underwear, socks etc that you need to bring.
But what I'm talking about is the stuff you need to create your best festival self.
I'm yet to get through a festival without covering myself in glitter . Try it, I think you'll like it.
Case of Beer or Cider / Box of Wine (IF ALLOWED)
Check if you're allowed to bring booze in first. Different festivals have different rules.
Bring some booze but not too much, carrying it in is a right pain and it's almost always nicer cold anyway.
Cereal Bars
Breakfast, lunch, dinner, snacks. A cereal bar can help you out with any/all of these if required.
Wet Wipes
A wet wipe shower is a real and beautiful thing. It's also much easier than queueing for the shower. Bring lots – make sure they're fully compostable though – the plastic ones are a nightmare for the environment.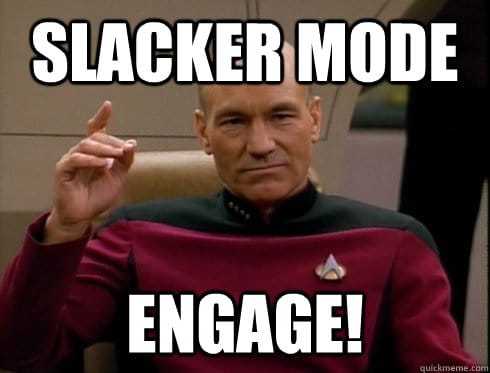 Toilet Roll
Because it doesn't grow on trees and you'll need some.
Deodorant
Fresh. It's a key goal for your festival experience and deodorant will help. This is high on the list of festival essentials.
Hand Sanitiser
Don't go overboard with the sanitising. You don't need to do it every time you touch anything.
Suncream
Don't get sunburn, it will make you uncomfortable and grumpy.
Camping Towel
Microfibre towels dry quickly and don't take up much space.
Toothbrush + Toothpaste
See comment for deodorant.
Dry Shampoo
I've never used it (afro hair) but have friends that swear by it.
Festival Kit List: If You Want to Go The Extra Mile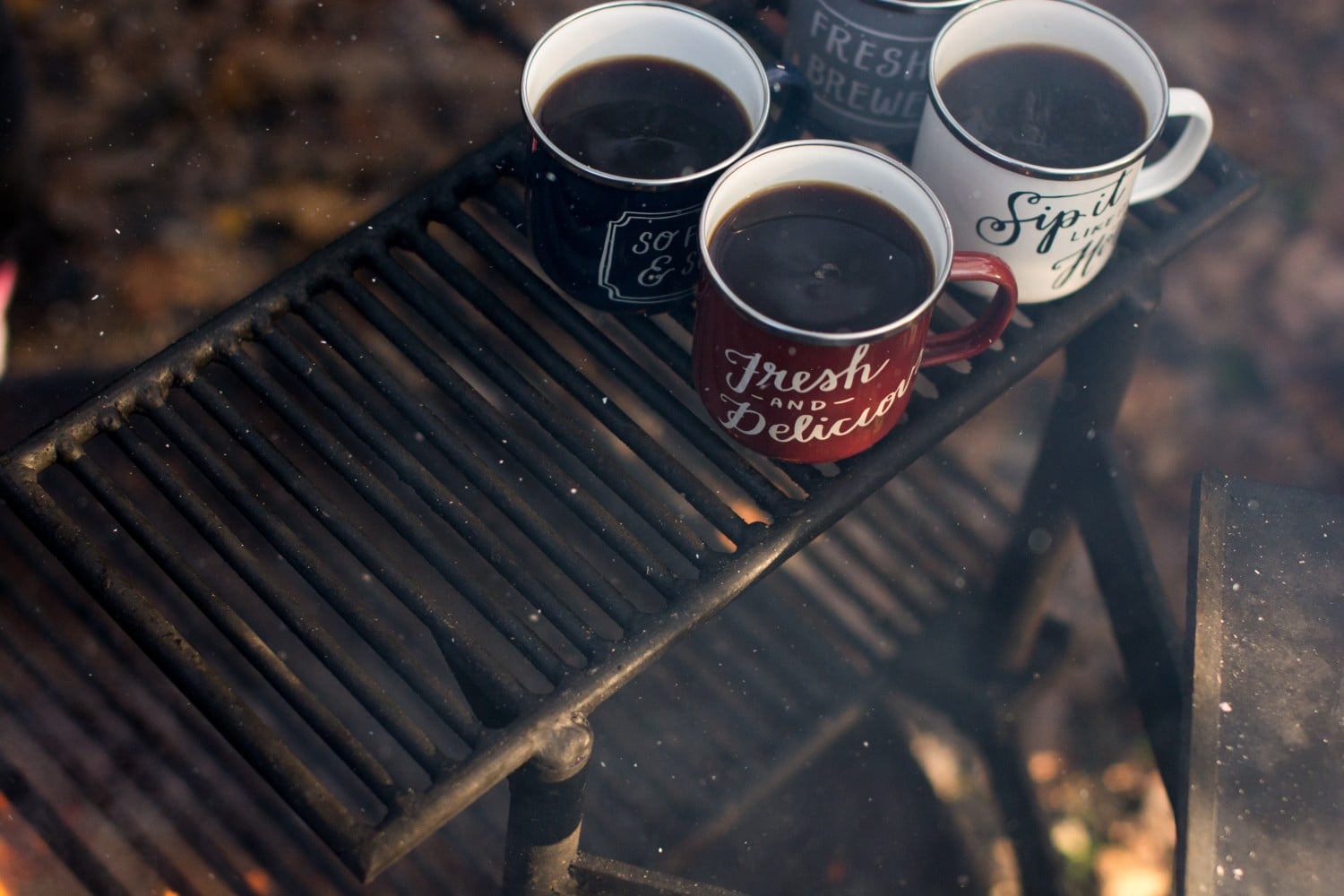 Camping Stove
If you like a good coffee or a cooked breakfast without having to walk more than a few paces away from your tent, a camping stove is worth its weight in gold.
If you buy a camping stove, don't forget the camping gas.
Cool Box
Bring a cool box to keep booze and chilled food cold for a few days.
Breakfast Food
To go with your portable stove. Everyone can take it in turns to cook while you all gossip about the night before.
Coffee
No coffee = no functioning human. It really is that simple.
Camping Chair
Always a splitter: is the pleasure of sitting in a camping chair worth the hassle of having to carry it all day? I go with yes, but you can decide.
What Not to Pack for a Festival: Things you can Leave at Home
Hair Straighteners
Rolls eyes. Do you really need them?
Gazebos
You'll hate it as soon as you have to carry it and they hog camping space.
Glass Bottles
Different festivals have different policies on this but generally, plastic only.
Finally: One Important Festival Tip
Take everything home with you. You went to all the effort (and spent the money) on buying stuff and bringing it in, so take it when you leave. You are 100% a tosser if you don't.
Hope you've found this festival packing list useful – share with anyone else who will too. Now go and have an awesome time.
Love this? Save and share on Pinterest.