Planning a trip to Norway? You'll love it. From the best time to visit to unmissable places to see and insider tips – here's your step-by-step Norway travel guide.
It's probably a bit unfair to outrightly declare a country the most beautiful in the world, but Norway would certainly be a top contender. Its otherworldly landscapes of deep fjords, rugged coastline, majestic glaciers and jagged mountain ridges make for a stunning adventure.
Throw in the picturesque fisherman huts and the colourful Northern Lights that dance around the skies and you have one hell of a country to explore.
It's certainly not cheap and, in summer, its popularity makes for some serious crowds around the main areas in the south, but there is still so much of the country that will invoke a sense of true remoteness and of reaching the far corners of this planet.
It's a once-in-a-lifetime sort of trip.
How to Plan a Trip to Norway: Before You Go
Best Time to Visit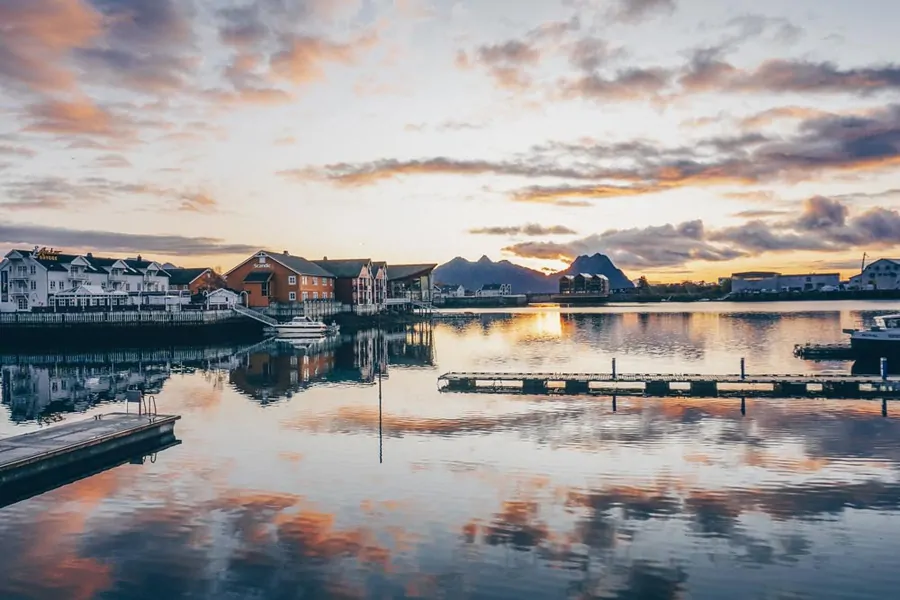 High season in Norway is during summer between June and August, when domestic tourists tend to take holidays along with most other Europeans.
During this time, the days are long and it's ideal for hiking, cycling and cruising, although there's no guarantee of much warmth. Accommodation and transport like trains are especially busy in summer and it's hard to secure places and tickets on short notice.
The best time to visit Norway is in the shoulder season, particularly the months either side of summer. May and September offer mild temperatures but far fewer crowds than in summer.
Although winter is traditionally considered low season, because of the bitterly cold weather, it's not technically a terrible time to visit. If you dress properly and come prepared for the cold then Norway is a true winter wonderland. For cross country skiing and other winter sports, this is the best time to visit Norway.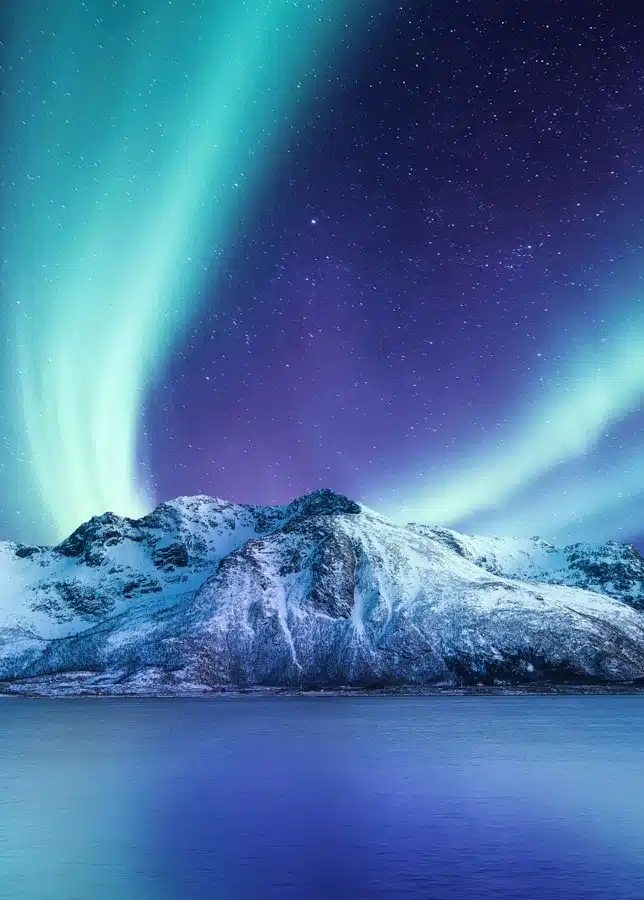 The Northern Lights, one of the country's biggest drawcards, dances around the sky from September onwards and tends to peak over winter between December and February. Want in on the action? Check out my guide to stunning Northern Lights Hotels in Norway.
Handy Resources for Getting To Norway
To help plan your trip to Norway, these resources and websites will help you with logistics and for getting decent prices.
Where to Stay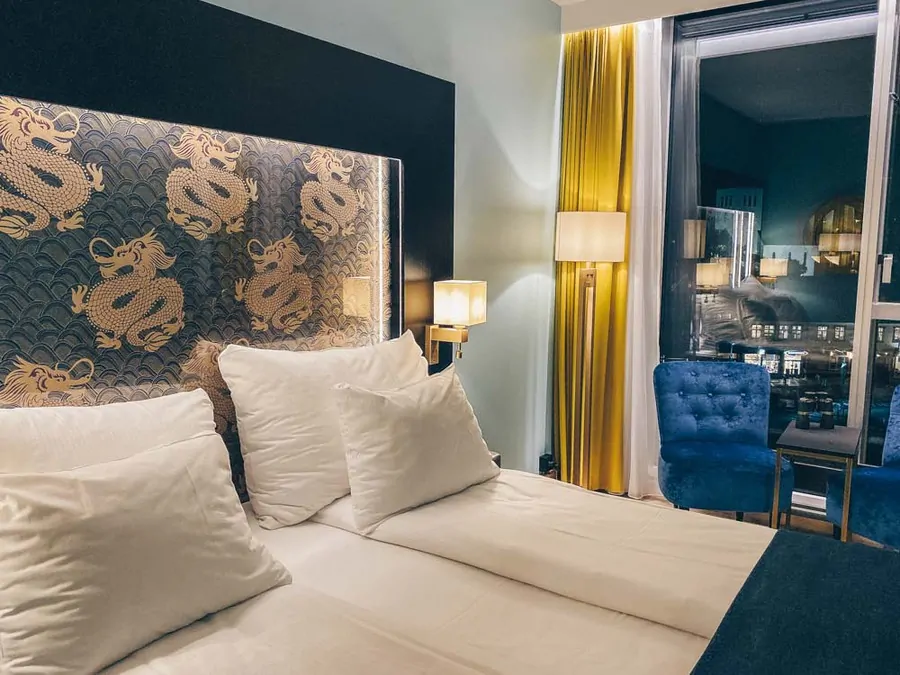 Hotels and hostels are of quite a high standard in Norway, although they're also likely to take up a huge chunk of your budget. The country's HI Hostels which is run by the Norwegian hostelling association are the budget traveller's mainstay and can be booked through their website. Otherwise, Booking.com is where you can compare and book hotel accommodation in advance.
Cabins dot the Norwegian landscape in their thousands and are often referred to as hytter or rorbuer or wooden cabins. They are usually self-catering affairs with a couple of bedrooms. They are always found around campgrounds and they are the most popular choice of accommodation on the Lofoten islands. You can often rent a hytter starting from around 800kr per night.
Camping is a popular choice for both locals and foreign visitors and there are literally hundreds of campgrounds ranging from basic tent sites to complex setups with first-class facilities. You can expect to pay around 300kr for two people and a tent with a car.
Packing for Your Norway Trip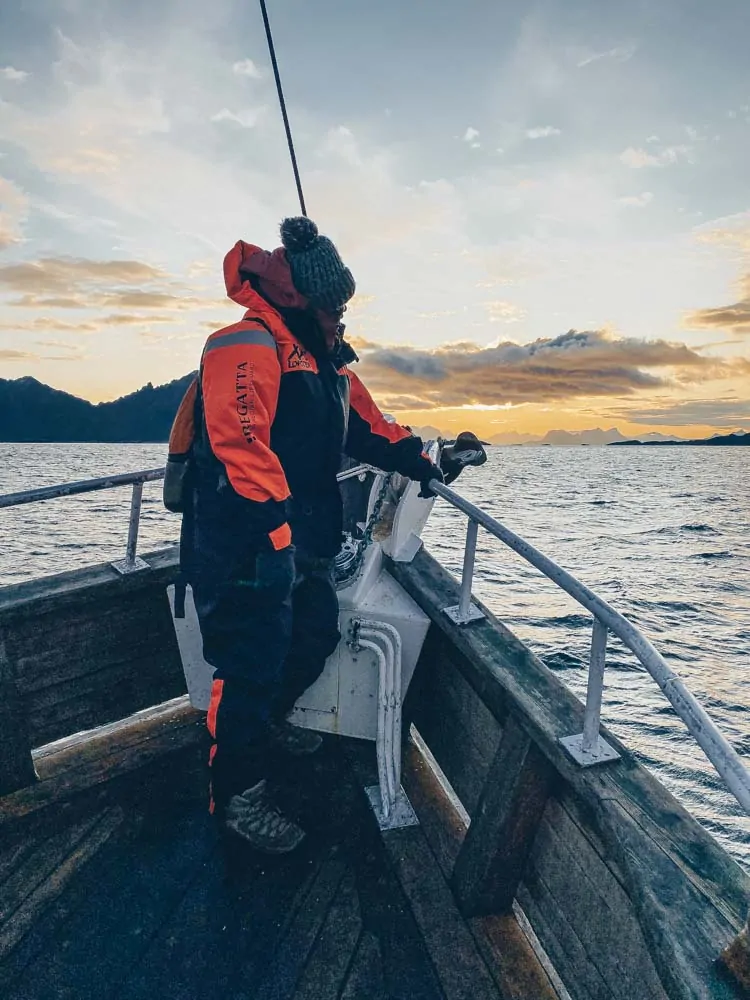 Let's be honest, no matter what time of year you decide to go, the most important item to pack will be a warm coat or down jacket. The weather in Norway is notoriously unpredictable and even in summer you can face all four seasons in one day.
The best way to pack for your trip is to think about layers. That way you can be prepared for whatever weather you encounter.
Other than a warm jacket, a weatherproof or rain jacket is also a good addition, especially if you plan on hiking or getting outdoors. A good pair of walking shoes or insulated hiking boots are also good footwear options if you plan on heading anywhere remote or doing any outdoor activities.
Surprisingly, sunscreen is also a must pack for Norway. The air is often so cold that you don't feel that you're burning, but the sun is extremely strong at any time of year.
Travel Insurance
It's important to arrange travel insurance before you depart for your trip. If you pay for full comprehensive cover, it should protect you from illness, injury, theft and cancellations.
If you plan on doing any extreme or winter sports like skiing, you may need to check if your insurance will cover you, as generally this may require an additional payment.
The same goes for hiring a car. Check that your personal insurance will cover you for any injuries obtained while driving and whether there is an additional cost.
Suggested Guidebooks
The best guidebooks for travelling in Norway are Lonely Planet Norway and The Rough Guide to Norway. Both are considered the best in the guidebook game and can help plan your trip.
There are also e-book versions available if you prefer not to lug a heavy guidebook around with you.
Norway Visitor Guide: What to Do During Your Norway Trip
Top 10 Things to do in Norway
Explore the Capital, Oslo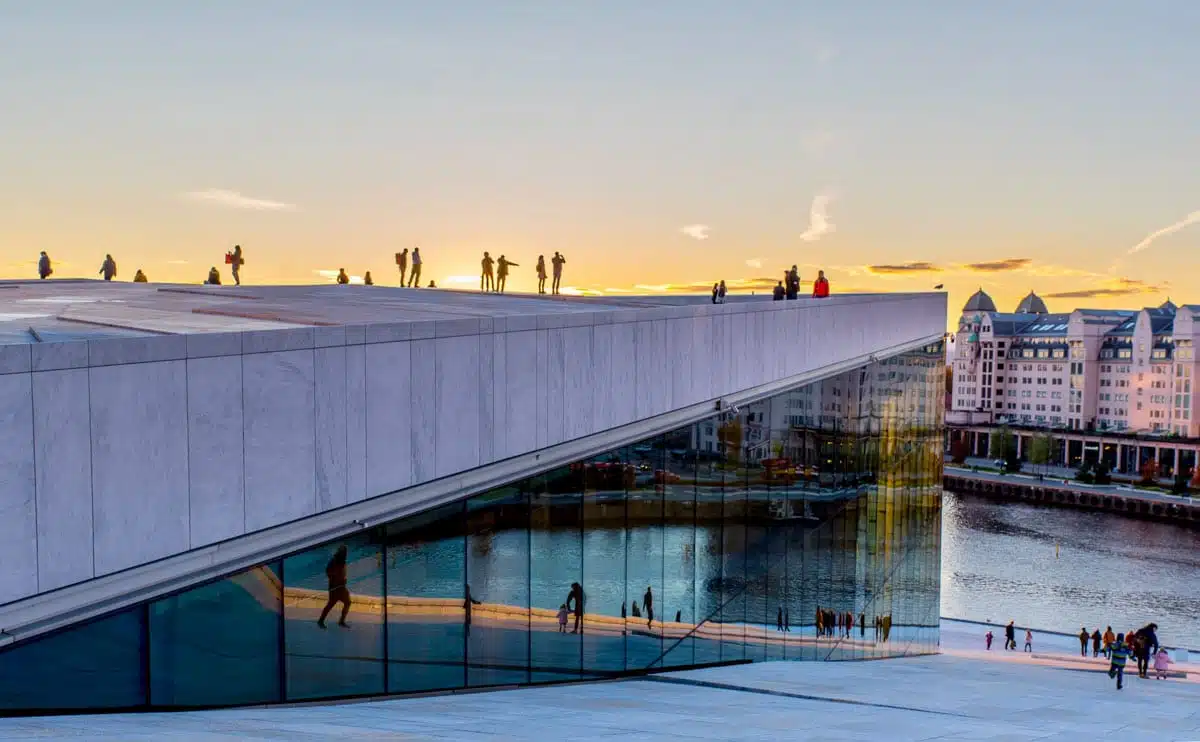 One of the most exciting cities in Europe, it has a growing music scene, modern architecture, wide bike lanes, some of the best baristas in the world and the northernmost three-star Michelin restaurant.
But that's not all. A nearby island filled with some of the coolest museums in Europe, a Royal Palace and the epic Nobel Peace Center are a few more reasons you need to visit. And don't get me started on the pastry scene.
Take the Train from Oslo to Bergen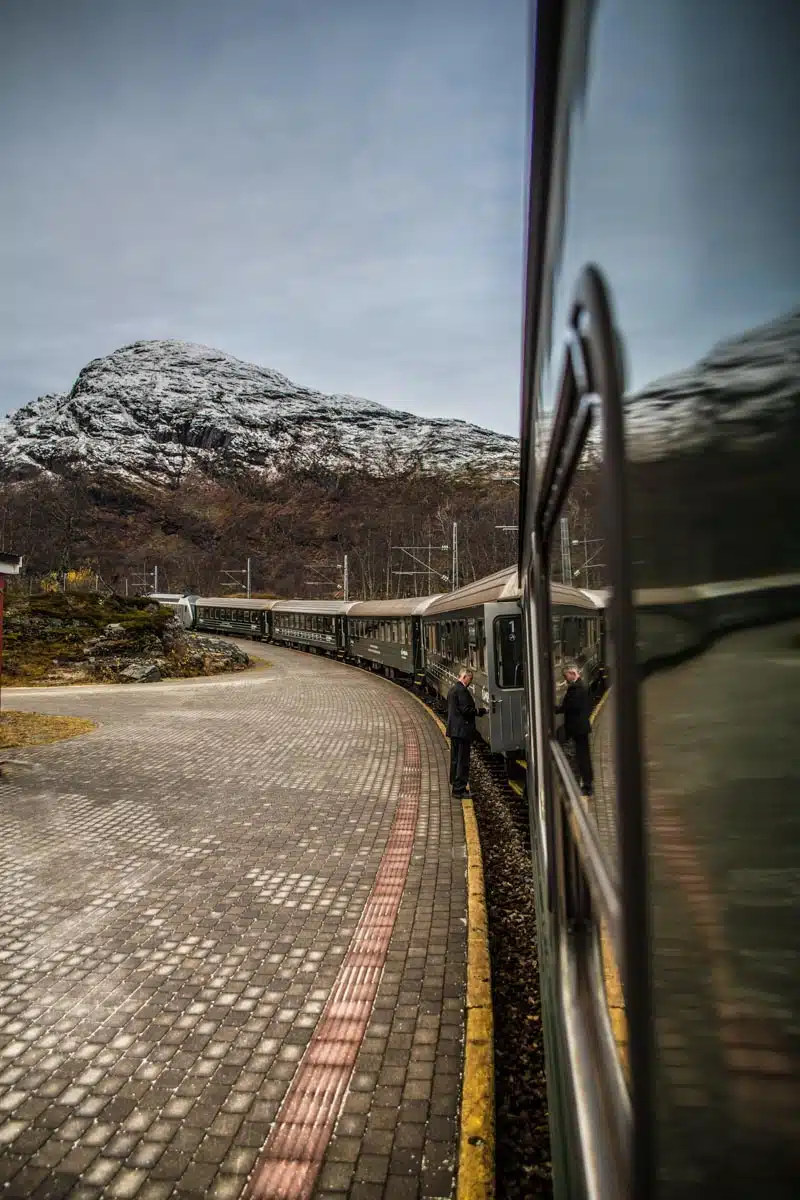 An incredibly beautiful train journey through some of the country's best scenery, you'll be astonished at the feat of engineering it would have taken to build such a rail line.
Wander Through the Streets of Bergen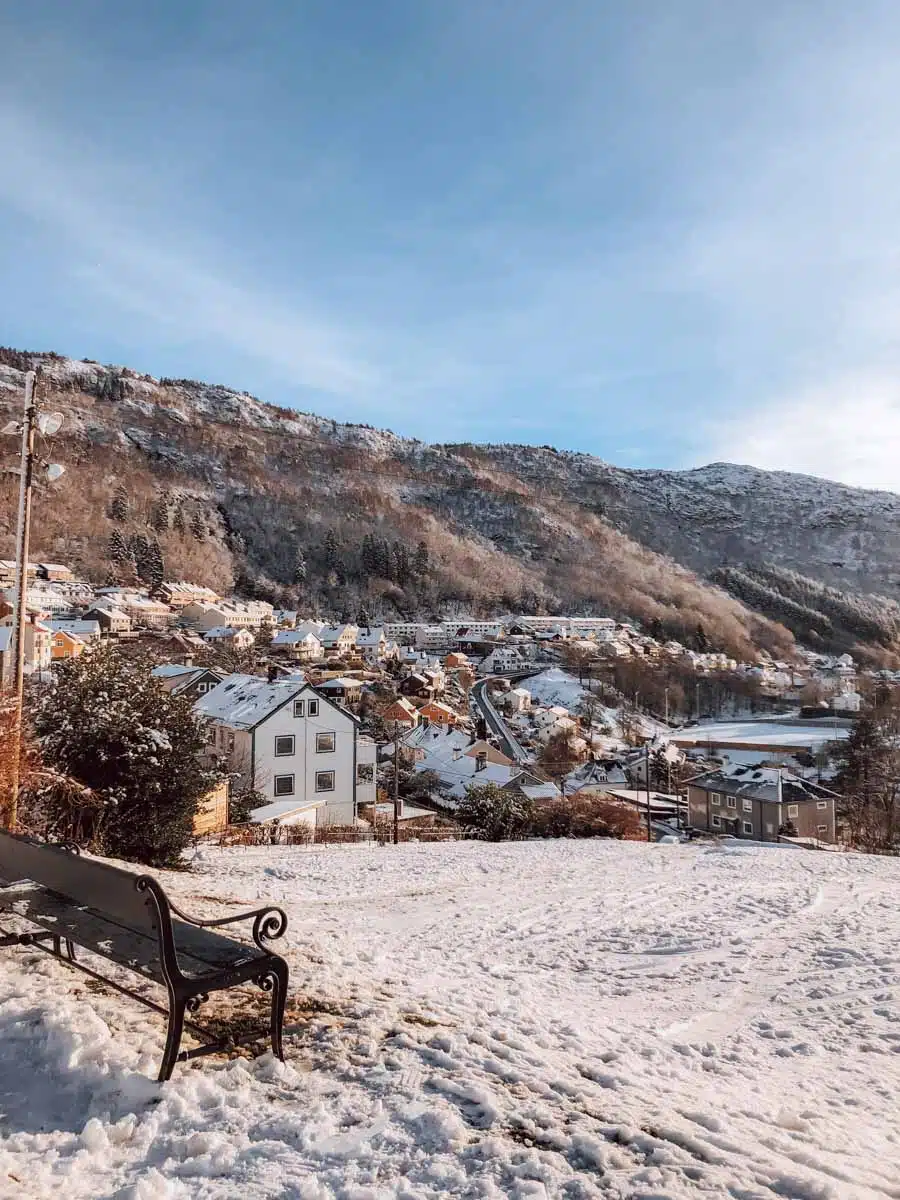 The medieval wharf of Bergen is UNESCO listed and the beautiful old buildings with fairytale-like houses and bustling art galleries makes this city especially enchanting.
Take a wander through Bryggen, the wharf area of the city, before heading up on the Fløibanen funicular to the top of Mount Fløyen. From here, marvel at the city below you.
See the Northern Lights from the Lofoten Islands
If seeing the Northern Lights isn't on your Norwegian bucket list, I don't know what to say…
Scattered with traditional villages against a mountainous backdrop, Lofoten is one of the country's biggest drawcards. It's also one of the best places to see the Northern Lights.
Visit the Gateway to Norway's North, Tromso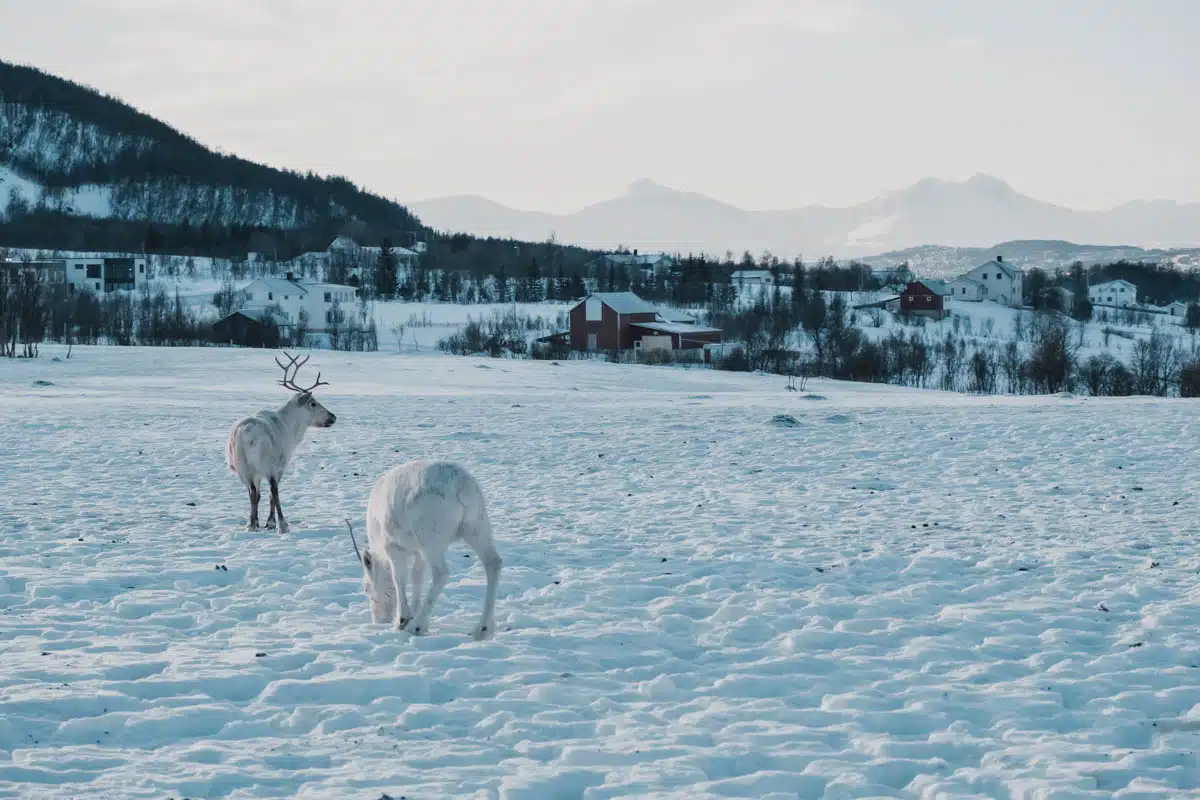 The largest city in the far north and often referred to as the capital of the Arctic, from this city you can admire fjords, whales, the midnight sun and take a tour to see the northern lights without having to travel too far from the centre. Many people decide to try dog sledding in Tromso too.
Road Trip the Kystriksveien Coastal Route
This stunning road trip along the coast is often described as one of the most beautiful drives in the world, passing every sort of landscape you can possibly imagine
Experience Extremities in Svalbard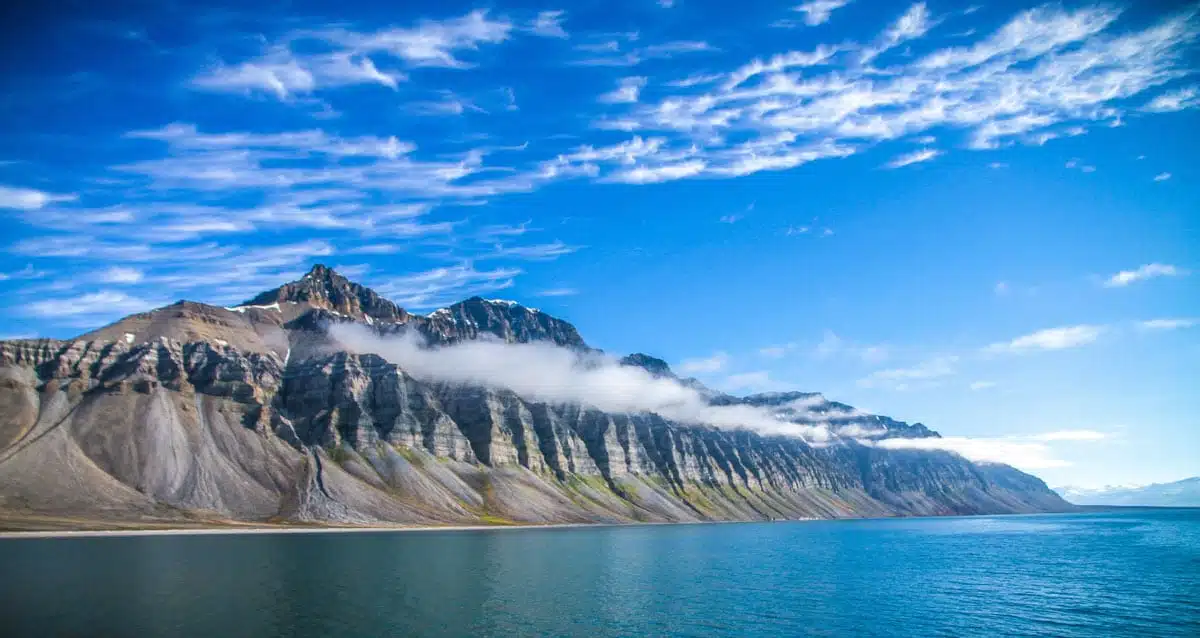 What happens if you mix an icy haven with one of the world's toughest terrains and plenty to see and do – including an ex-soviet ghost town? Svalbard, of course.
A huge group of islands in the northernmost part of Europe takes extremes to the next level, with 60% of the area covered in glaciers and an array of Arctic wildlife you'll likely never see anywhere else, such as polar bears which outnumber people there.
Hike to Pulpit Rock near Stavanger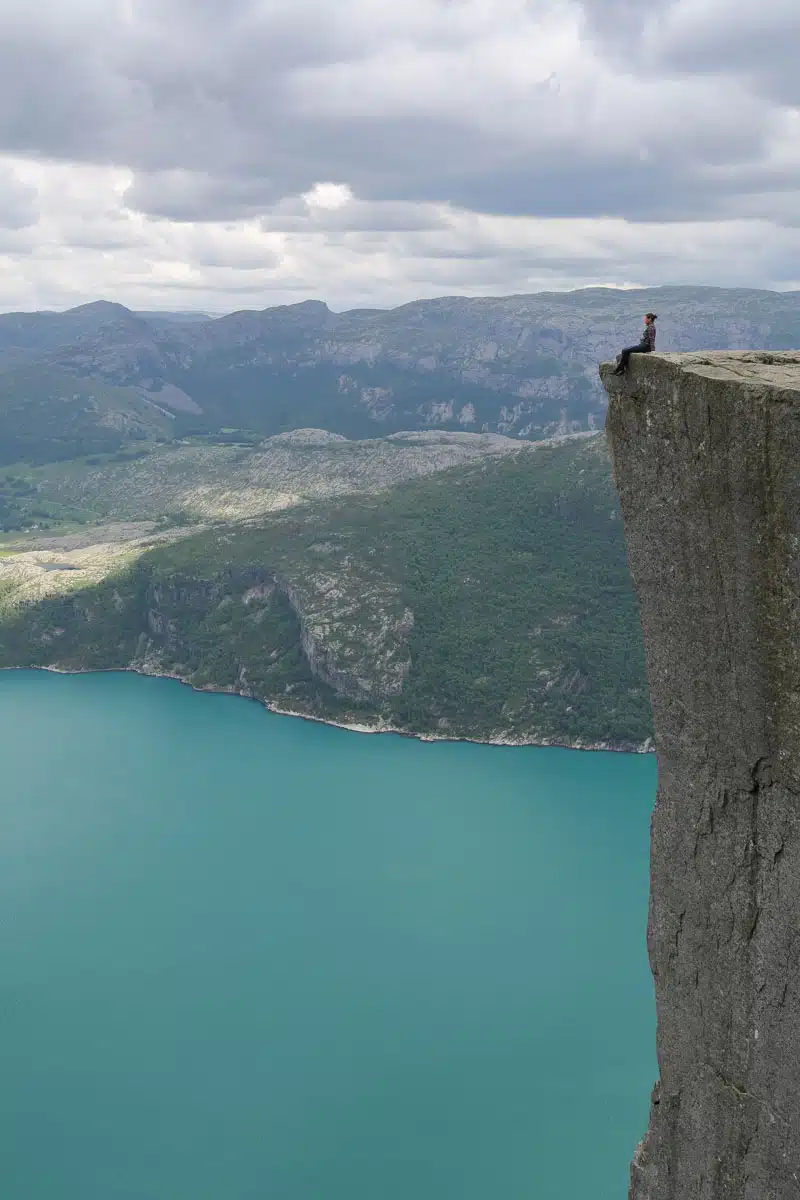 The now-insta famous lookout at Pulpit Rock is crowded with people in summer, but you can't deny that the two hour hike up to this spectacular viewpoint is worth it.
Despite what you might think, this hike is actually pretty easy. Though it does get chilly – wrap up warm or you might just end up very very angry (and cold)
Take a Ferry Along Geirangerfjord
Frequently considered as one of the world's top natural attractions and best ferry rides, you can admire the waterfalls running down steep mountains and the bright blue water of this incredible place.
Spend Time in Lively Trondheim
The country's third-largest city has colourful wooden buildings with plenty of cool cafes and food markets and festivals frequently bringing the streets to life.
There's much to see and do in Trondheim, but a couple of unmissable spots are the historic Kristiansten Fortress, which sits on a hill overlooking the city. As well as this, the adorable streets of Bakklandet are home to well-preserved wooden buildings and cosy cafés. people-watching opportunities for daysss.
Suggested Norway Trip Itineraries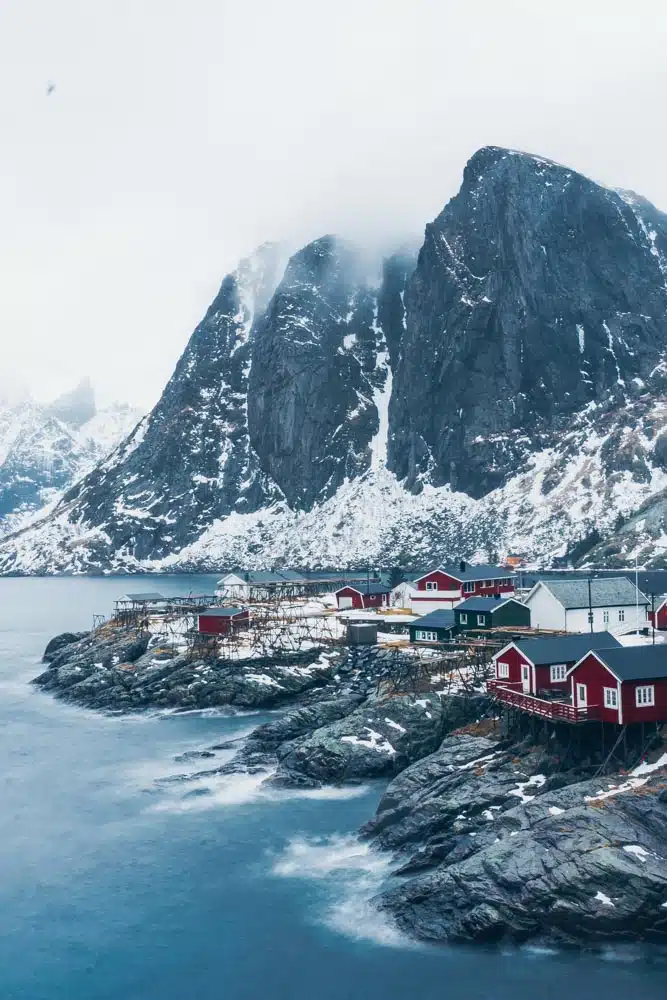 In Northern Norway you can experience the best of the Arctic and experience things you can't see in many other places in the world. For a truly unique trip follow this two week itinerary north:
Oslo – Trondheim – Bodo (northernmost stop on the train line) – Narvik – Tromso – Alta – back to Tromso – Lofoten Islands – ferry to Bodo – back to Oslo
If you have plenty of time and want to see as much of the country as you can, here's an itinerary for catching all of the highlights of Norway, possible by using a combination of train, bus, flights and rental car if you are happy with driving in Norway. It would take around three weeks to complete.
Oslo – train to Bergen – Stavanger – Geirunger for a ferry through the fjord – Trondheim – take the Kystriksveien Coastal road trip – Bodo – Narvik – Tromso – Lofoten Islands – back to Oslo
How to See the Best of Norway for Free
Norway is known as an extremely expensive country to travel in and so seeing as much of the country for free as possible is certainly ideal. Here are some tips on how you can get things for free in Norway.
Couchsurfing is a great way to explore Norway for free. You can basically stay or 'crash' at someone's place and create meaningful interactions with the locals and your host at the same time. In the larger cities like Oslo and Bergen, it will not be difficult to find a host for the night. However, in the smaller towns and more remote areas you may have to plan and reach out to a host in advance.
Wild camping is also a great way to not only stay for free but also experience some of the best of Norway's landscapes. If you come prepared with proper camping gear and warm clothing, wild camping is allowed in most outdoor places. You only have to respect basic rules like, leave no trace, do not pitch on private property and keep away from any buildings.
Hitchhiking is also a popular way of getting around and is quite common, especially in the southern half of the country where roads are busy enough. Although there are certain risks with hitchhiking, especially if you travel solo, you'll find other travellers also hitching a ride in order to reduce the cost of transport. Just listen to your gut instincts.
Dishes to Try in Norway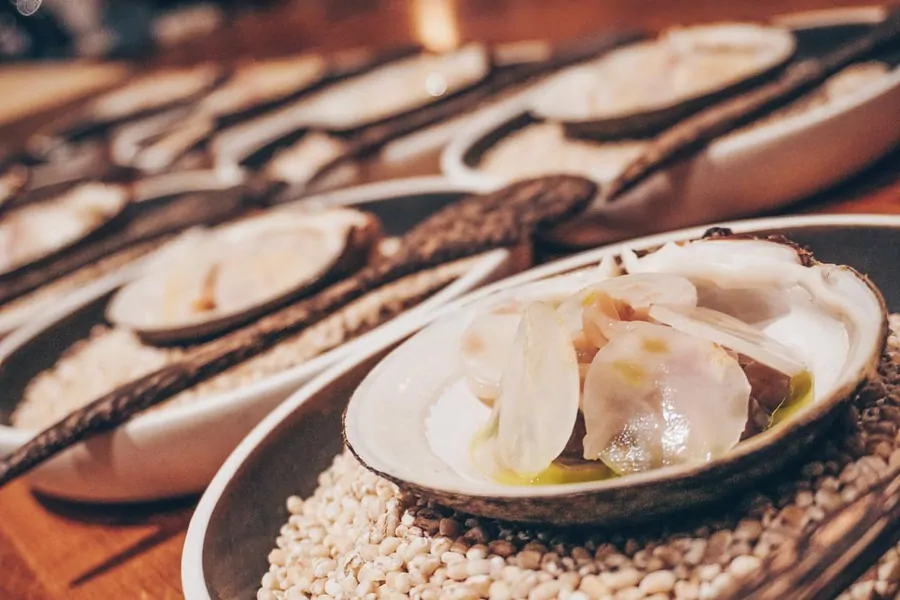 Reindeer – usually roasted, it's one of the main dishes non-vegetarian tourists like to try at least once on their visit to Norway
Cheese – Norway's cheese has been made internationally recognised by Jarlsberg, first made in 1860 and you can find it in most tourist-oriented restaurants
Stockfish – unsalted cod dried in Norway's cold air on wooden racks is one of the country's longest sustained export commodities
Fish is generally considered a food staple in Norway and is eaten three or four times a week. Salmon is particularly popular and surprisingly, relatively cheap compared to other dishes
Top Drinks in Norway
Aquavit – considered the national drink, this is a potent distilled spirit made from potatoes and flavoured with a variety of herbs and spices such as fennel, cumin or cardamom
Glogg – the traditional Scandinavian mulled wine adds aquavit to red wine simmered with cloves and cinnamon
Mead – also known as honey wine, is a fermented drink made from honey, it's considered a traditional Viking drink
Norway Travel Guide: Things to Know Before You Go to Norway
Tips for Travelling to Norway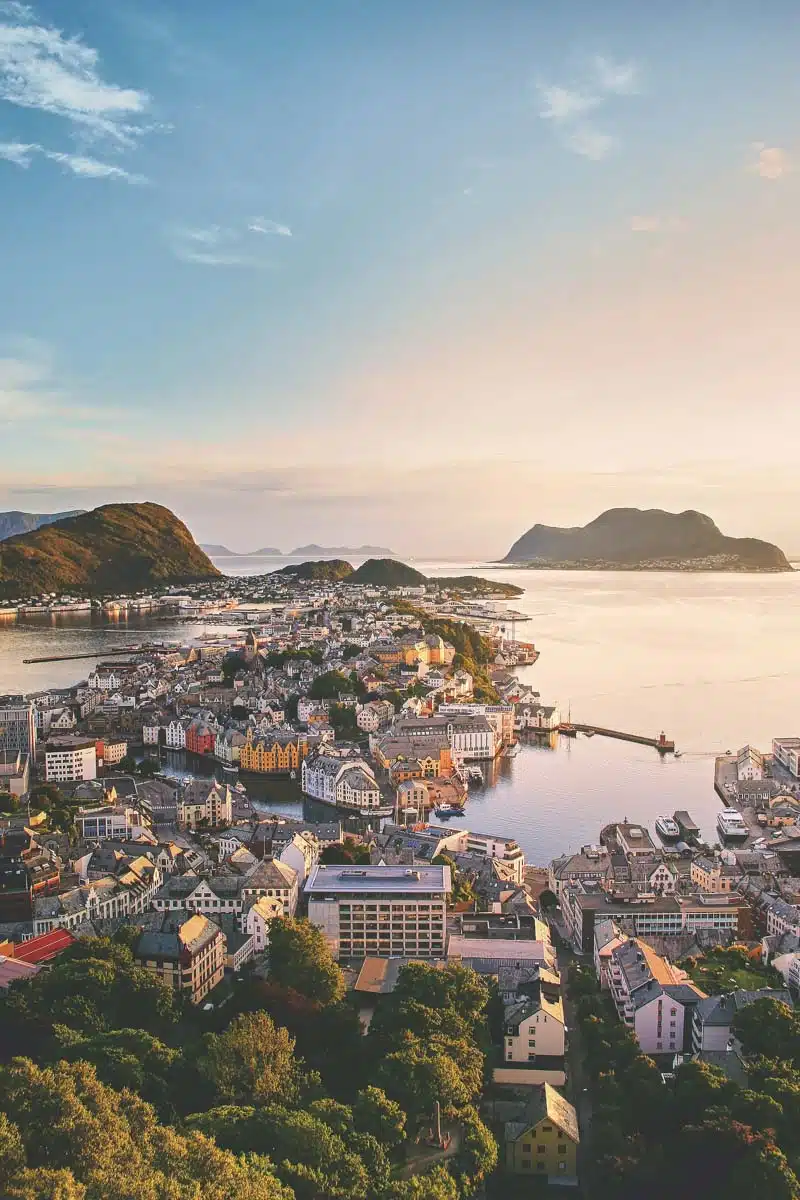 Consider the month you are travelling around Norway and research how much daylight there is and what the weather will be like because this will not only influence what clothes to pack but also whether certain roads will be blocked or certain experiences like seeing the Northern Lights will be possible
Book train tickets and accommodation in advance for cheaper deals, particularly if you are travelling in summer when things book out weeks in advance
You can get a local SIM card for your phone that should cost around 100kr and cover about 80% of the country, which is pretty remarkable considering how remote a lot of the towns are
Tipping In Norway
Tipping is by no means compulsory in Norway, but it is customary for Norwegians to leave a tip of about 10-20% in a restaurant or bar if the service was good. It's uncommon to tip outside of the hospitality industry so don't feel obliged to tip taxi drivers or hotel staff.
Interesting Facts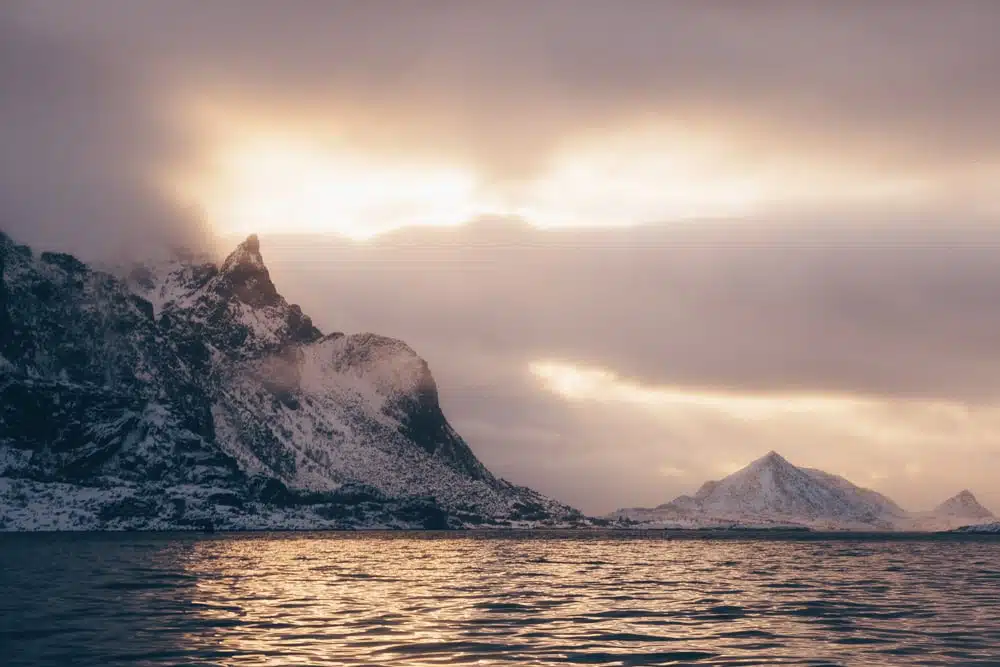 Around half of the population live around Oslo, in the far south of the country
Two-thirds of the country is mountainous
Off Norway's coastline lies around 50, 000 islands amongst the fjords and glaciers
The Norwegian economy is largely dependent on the petroleum industry
Norway has one of the lowest population densities in Europe
Handy Phrases for Travelling to Norway
Most people in Norway speak almost fluent English and will not expect a foreign traveller to learn any Norwegian words. However, if you want to try and learn some basics, here's some phrases to keep handy.
Takk – Thank You
Ja – Yes
Nei – No
Hallo – Hello
Ha det – Goodbye
Vær så snill – Please
Hvor er…? – Where is…?
En billet til… – One ticket to…
Jernbanestasjon – Train station
Busstasjon – Bus ststaion
Flypass – Airport
Hvor mye koster billetten? – How much is the fare?
Time Zones
Norway is situated in the Central European Standard Time (CEST) or Central European Time (CET), depending on daylight savings. Daylight savings applies in Norway, like many other European countries and clocks are set one hour forward at the end of March and one hour back at the end of October.
Electricity + Adapters
Norway uses the common plugs in other European countries, Type C and F, which has two round prongs. Most Scandinavian electricity outlets use 220 volts.
Health
There is a relatively low health risk associated with travelling to Norway, with rates of disease and illness at a similar rate to other European countries.
Tap water is also completely safe to drink and of a high quality, so you don't need to worry about buying plastic bottles or filtering your water.
Still, regular vaccines are recommended such as Hepatitis A and B, polio, measles, mumps and rubella (MMR), tetanus, typhoid, pneumonia and influenza. However, there are no required vaccines that will affect your entry into the country.
Transport
There is a relatively well-connected and reliable public transport system in Norway, linked by buses, trains and ferries.
However, outside of the southern cities, places are few and far between and towns are sprawled outwards for kilometres. This means that renting a car is the preferred mode of transport for travellers wanting to get deep into Norway's far north, although this is not exactly the cheapest way to go.
Car
Car rental for a week can start at 3500kr, although you can often get deals for a weekend rental or in the quieter months.
The major highways are well taken care of and generally open all year round, although you'll find many of the smaller roads in the north will close for months over winter.
Train
The national railway has lines connecting Oslo to Stavanger in the southwest, Oslo to Bergen in the west and Oslo to Trondheim and onto Bodo in the north. Many of the train rides start at 800kr for a standard fare ticket, although this will change depending on how early you book and what class you want.
Train travel in Norway is most popular for those wanting a comfortable journey between the major cities.
Bus
Buses reach almost every corner of the country, with the main long-distance company being Nor-Way Bussekspress. Prices are much more reasonable than the trains and can often be bought on the bus on the day, although it's possible to secure a seat in advance if you'd prefer.
Ferry
Taking a ferry is almost a highlight of any trip to Norway and around the Lofoten Islands they are almost impossible to avoid. They are usually both for passengers and vehicles and operate on a first-come, first-served basis.
There are also more speedy and comfortable boat trips and cruises that operate for multiple days along the coast with cabins and restaurants on board.
Planes
There are some relatively cheap internal flights that you can score which can save you time spent on buses and trains.
From Oslo to Trondheim you can expect to pay around 650kr, for example. This only means that you will miss out on some of the fabulous scenery along the way.
Safety
Norway is one of the safest countries in the world and its crime rates are extremely low. However, in the major cities you should still be wary of your belongings and valuables, as you should be in most other countries.
If you practice basic common sense and personal awareness, you shouldn't have any problems travelling around Norway.
Costs and Budgeting for a Norway Trip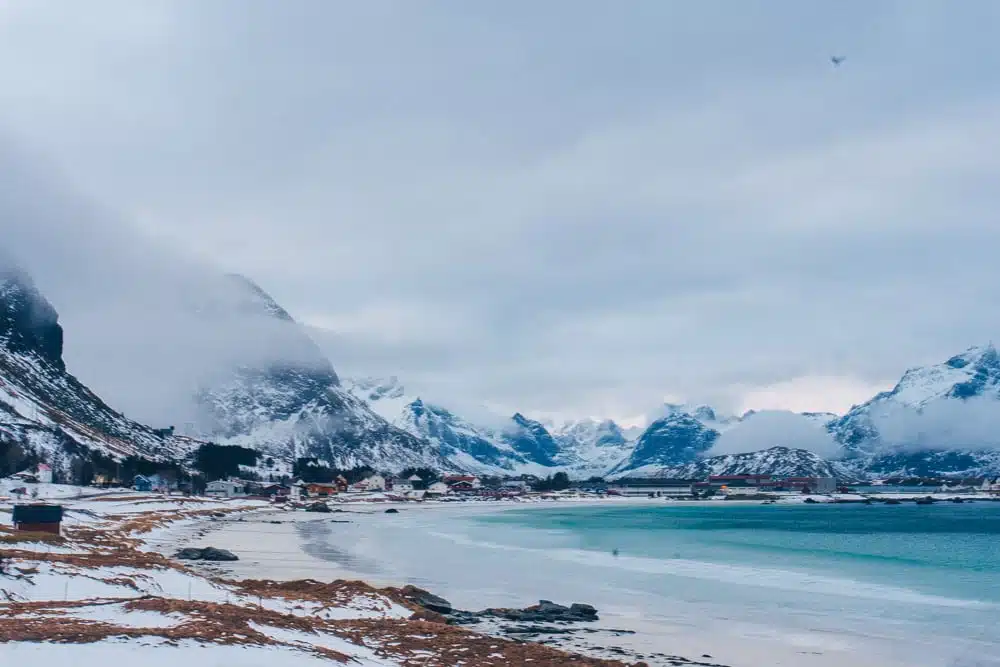 Here's the bad news – Norway is one of the most expensive countries in Europe. Your budget will need to be much greater and more flexible than perhaps travelling to most other countries.
However, in saying that, there are ways of cutting costs like getting a multi-day transport pass, giving up alcohol for the duration of your trip and self-catering your meals.
A budget traveller who has a picnic lunch and stays in cheap hostels or hotels could look at spending around 800kr per day. For slightly more comfort, like staying in 3 star hotels and eating out for meals, you could spend around 1500kr per day.
Norway Map
Love This? Save and Share on Pinterest