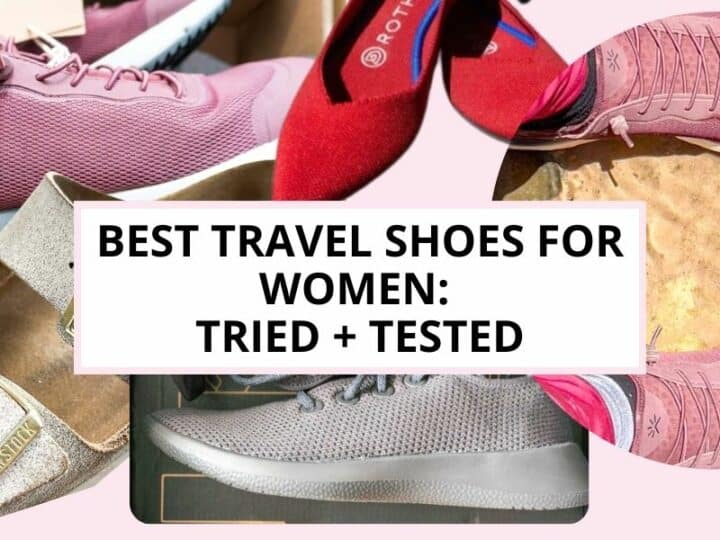 Choosing the best travel shoes can be pretty challenging. I've tried and tested the best travel shoes for women to keep you comfortable, chic, and blister-free.
Have you ever come back from a trip with blisters, sore ankles, or calluses? Don't worry – we've all been there.
Getting your footwear right when you're travelling can be such a nightmare. As a full-time travel writer, I've made countless mistakes in the past – flat ballet pumps that left my ankles tired and sore, poor-quality trainers that basically fell apart after a couple of outings… it's no fun at all.
That's why I set out to find the best travel shoes for women. While many didn't make the cut, these are the designs that are up to the rigorous demands of long days on the road.
Planning your trip and want to find the best travel shoes so you can skip the sore feet and cranky ankles? Thought so. Read this in-depth guide.
Best Travel Shoes for Women: At a Glance
The Best Travel Shoes for Women
Best Travel Shoes for Women Guide – Things to Consider
Comfort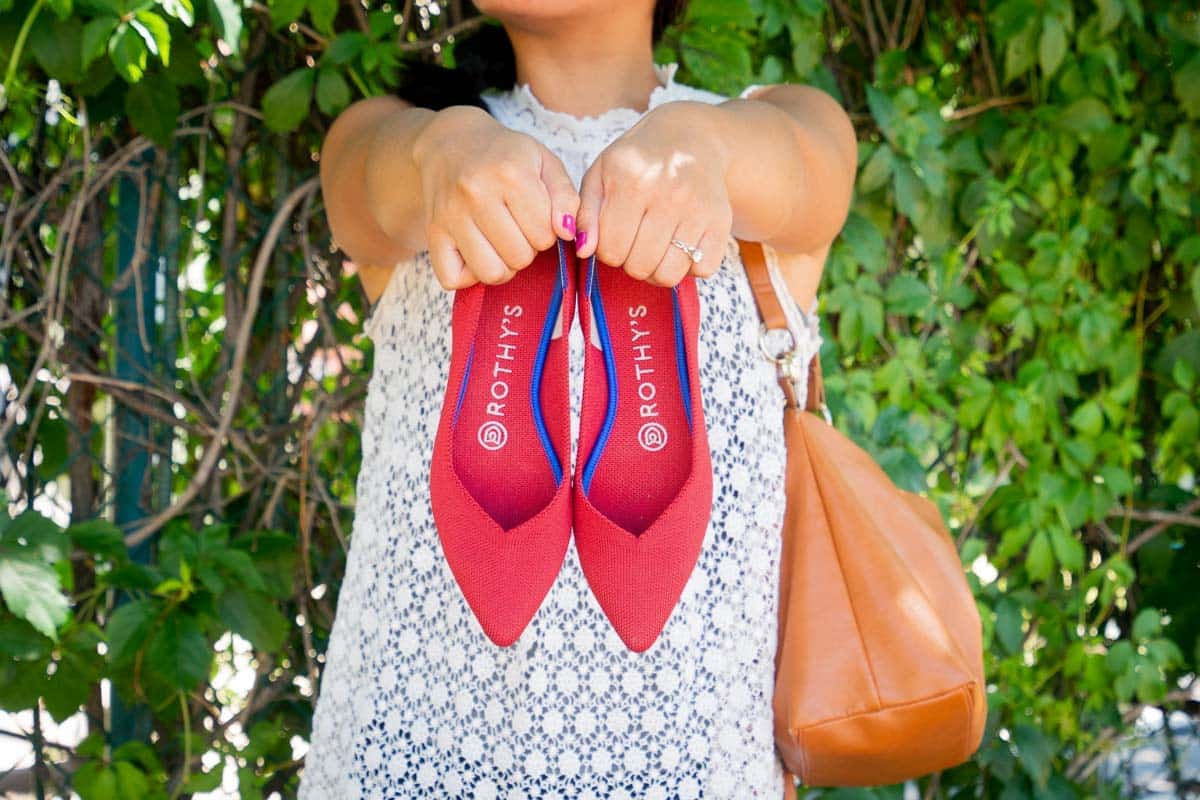 When it comes to picking the best travel shoes, throw the price out of the window, and strictly focus on comfort – your trip depends on it. A weighty statement — but that doesn't make it any less true.
Being stuck on vacation with painful feet, blisters, and corns is not a predicament you want to find yourself in. Finding the best all-terrain, all-weather and multi-functional shoe may be a challenge, but whichever you pick, ensure it ticks all the boxes for maximum comfort.
Durability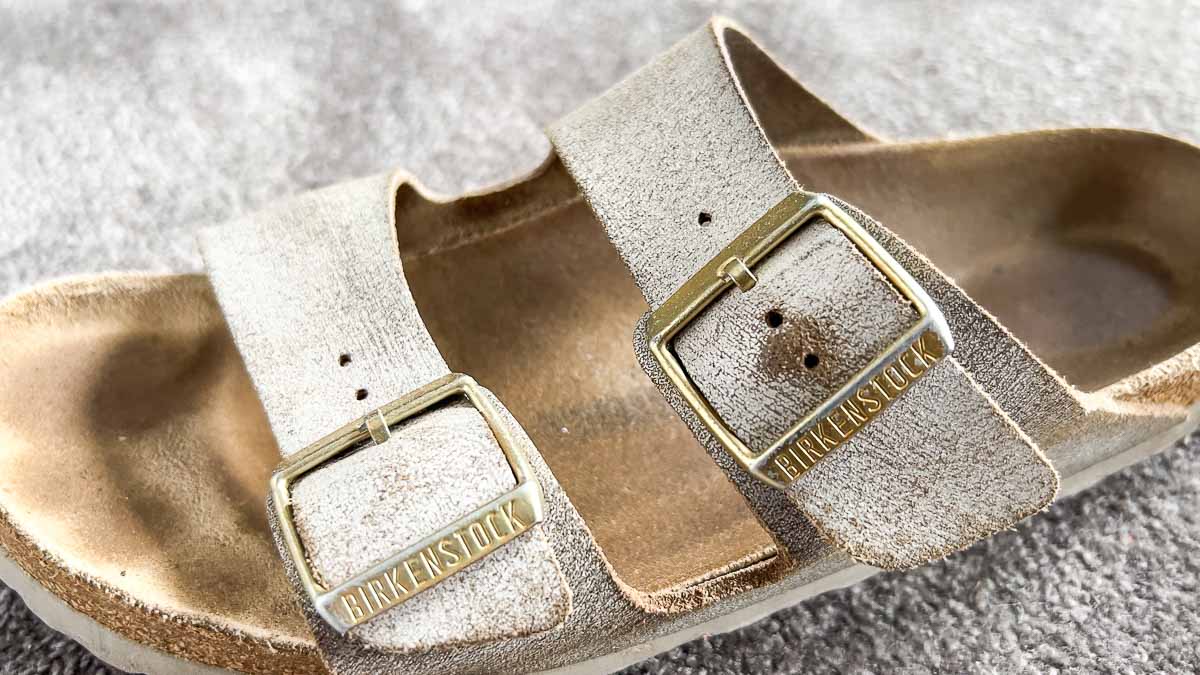 Experienced travellers will certainly agree that after comfort, durability is the second top criterion for picking the best shoes for travel. Nobody wants a shoe that falls apart after wearing them a couple of times, especially if you're an avid adventurer.
Pick travel shoes made with a high-quality and long-lasting material. Materials like standard and cork leather, recycled plastics, and natural rubber are some of the best sustainable fabrics used in shoes.
Waterproof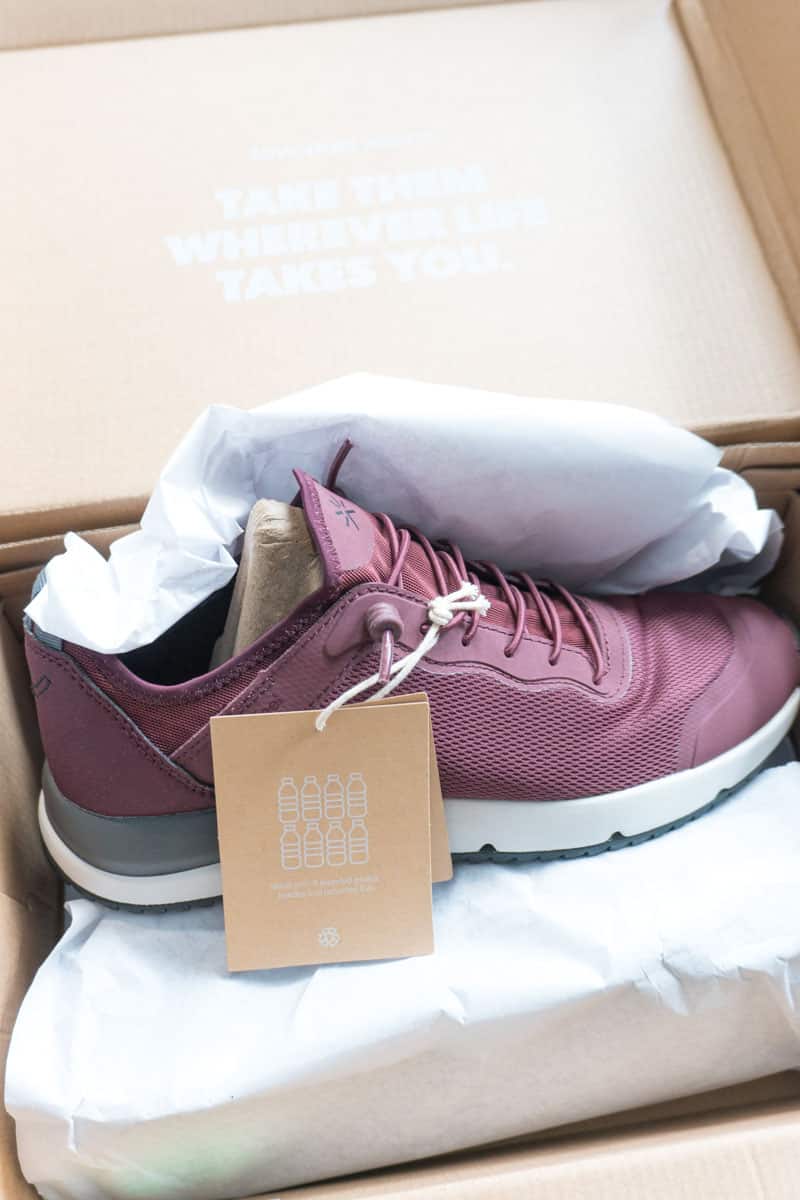 Although meteorologists and weather channels do a fantastic job, the weather is still quite unpredictable. The worst situation travellers may find themselves in is being stuck under pouring skies wearing non-waterproof shoes.
Aside from that, waterproof shoes are ideal for several outdoor and water activities. Imagine being able to walk a long hike, climb several hilltops, and then retreat to a nearby stream for a refreshing swim, kayak, or canoe – all without having to change your shoes.
Breathability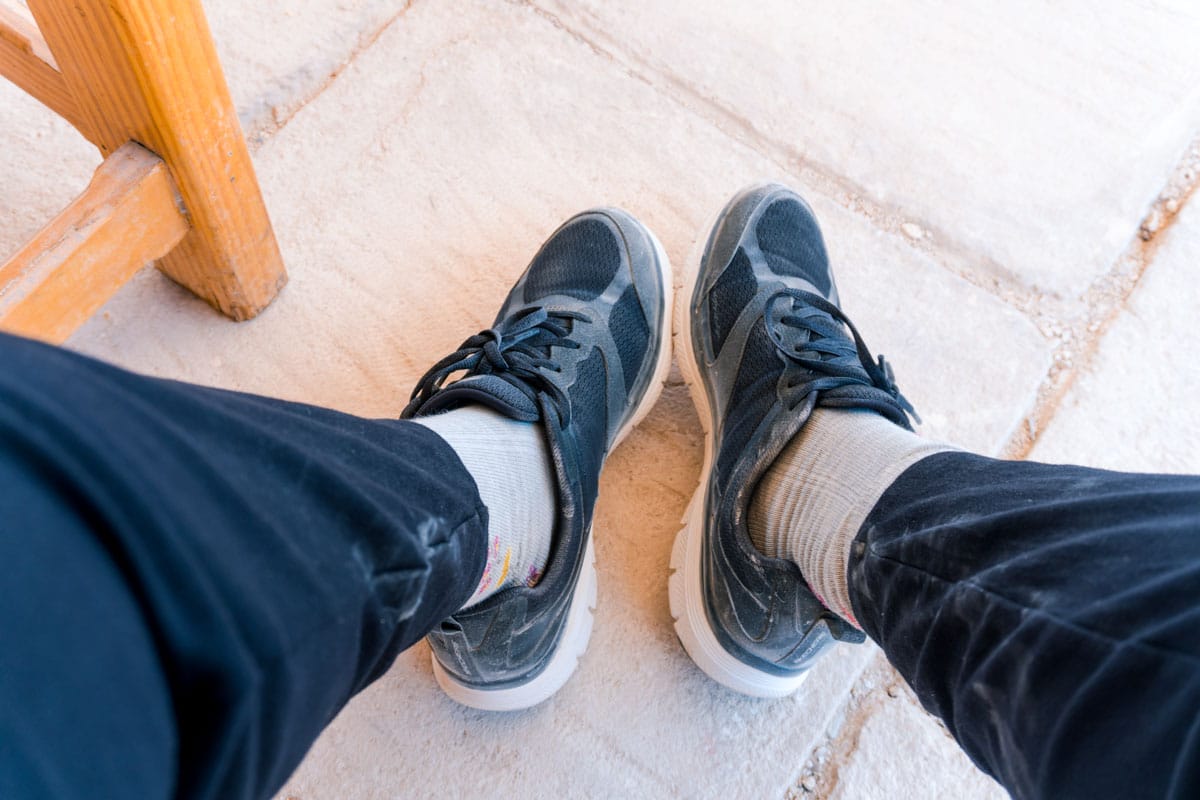 Naturally, your body will start sweating when doing anything active. And unfortunately, sweaty feet can painfully sabotage a well-thought-out itinerary. Your feet will start sliding off, causing you to experience some difficulty walking, running, or climbing.
The best shoes for travelling comprise light and breathable material. Allowing adequate airflow through your shoes and keeping you sweat-free and capable of taking on all your excursions. You want your shoes to be suitable for walking through the streets of Rome all day and then enjoying an epic bar-hopping experience at night.
Support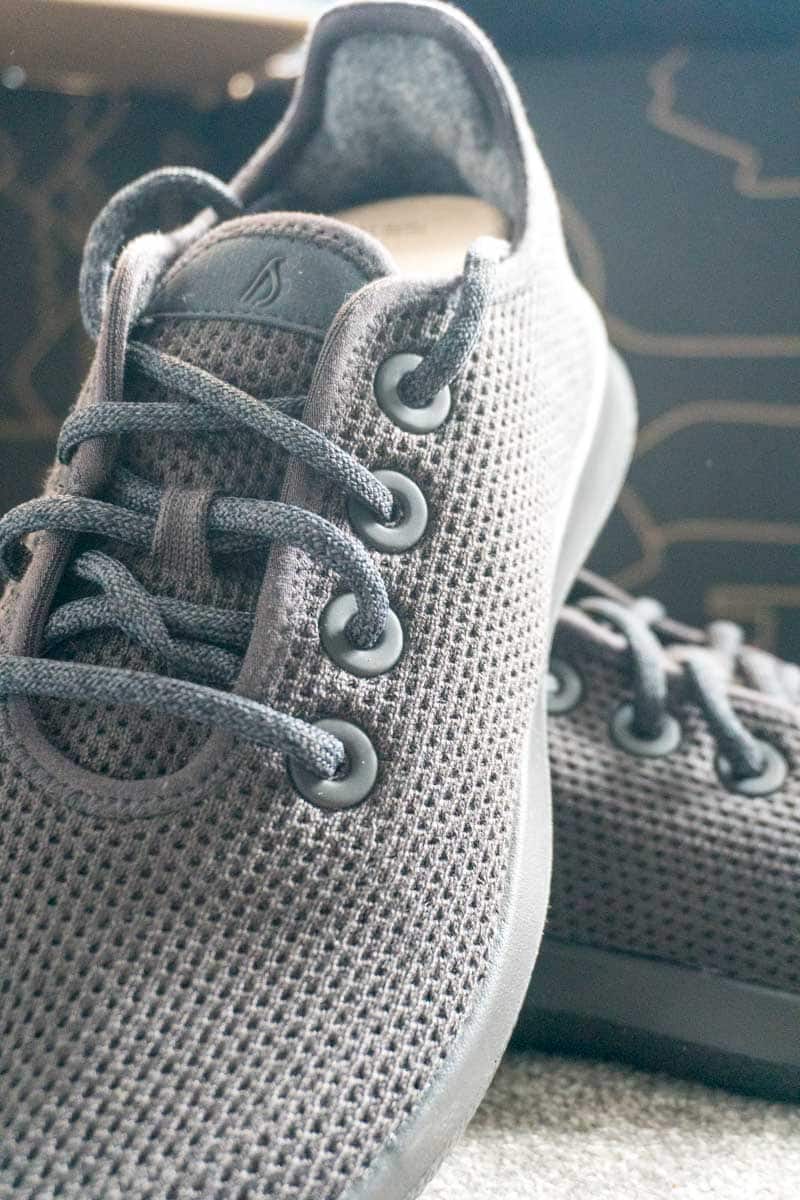 Different terrains enforce various levels of pressure on the bottom of your feet. And although your regular day-to-day shoes can effortlessly take on tar roads — a rugged, rocky, and steep mountain pass, not so much.
Foam-induced support is vital in travel shoes. The soft material helps with shock absorption, relieving pressure off the pads of your feet and reducing ankle and arch pain.
Travel Shoes for Women: In Summary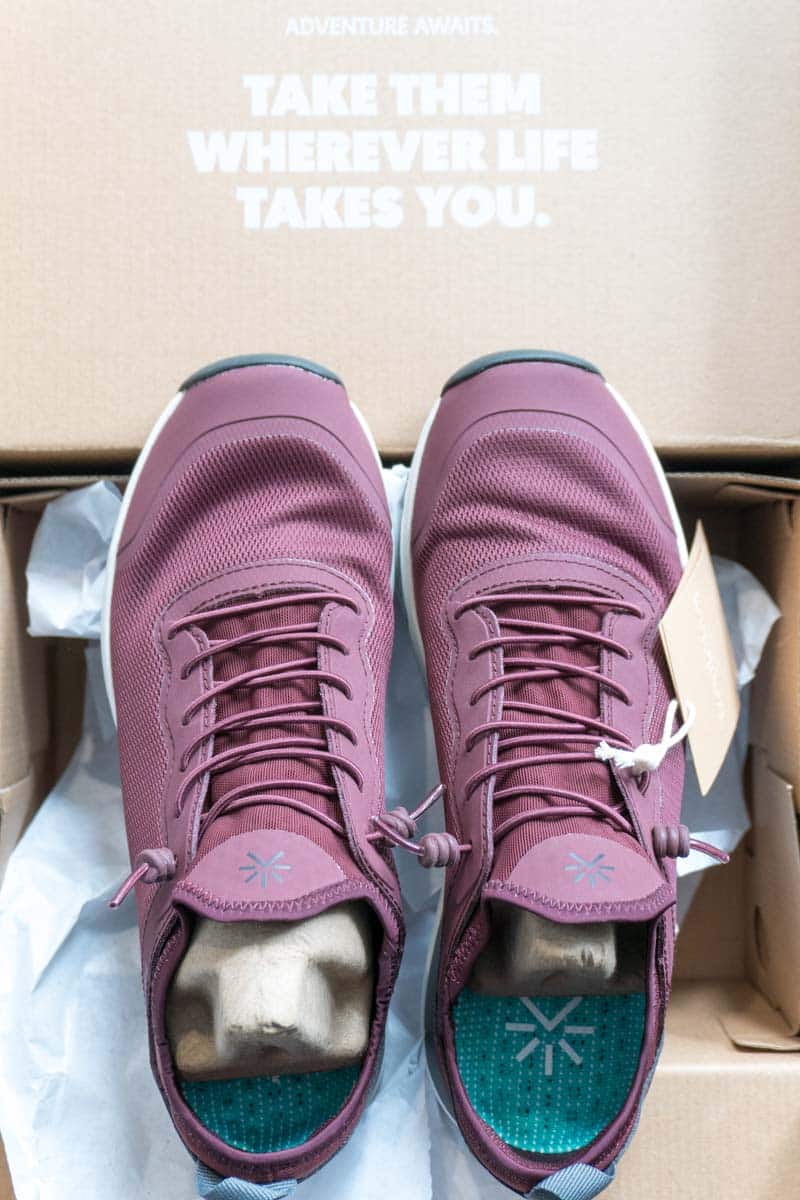 The Tropicfeel Canyon sneaker is my top pick for the best travel shoes for women. They're stylish and come in a nice range of colours, but they're also rugged, durable and the perfect multi-activity shoe for your time on the road