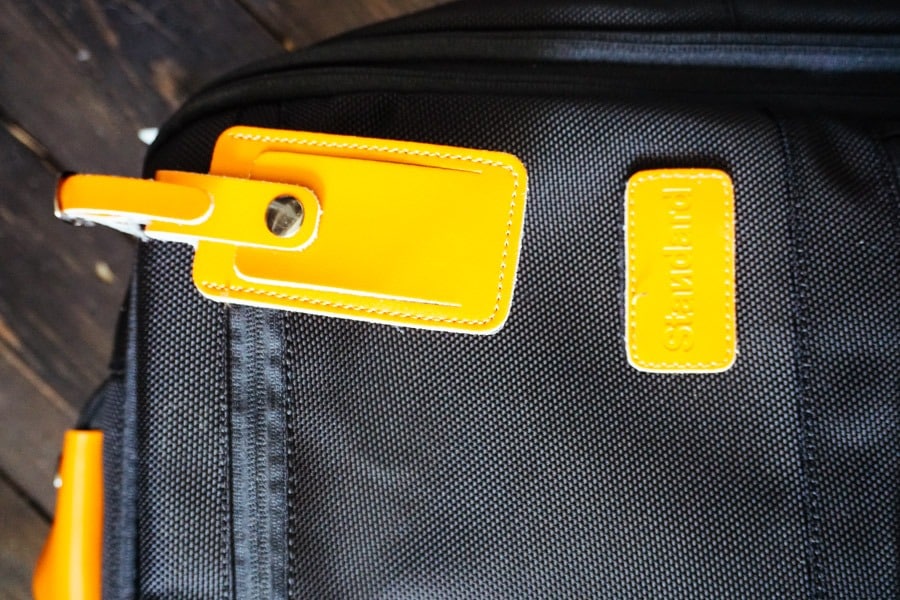 Useful as many carry-on bags are, they're often not as flexible as you'd want. In fact, many are simply smaller versions of normal suitcases that have been shrunk to fit airlines' restricted carry-on sizes. But when it comes to travelling carry-on only, size is only the beginning.
Enter Standard Luggage Co's Carry on Bag. A backpack, carry on shoulder bag and suitcase fully designed and customized for carry-on travel, it's an essential piece of travel gear.
What does that mean? Obviously size-wise it fits the bill. Measuring 21.5 x 13.5 x 7.5 inches (55 x 35 x 19 cm), the 35 litre capacity (45l when expanded), it's spacious enough to travel for weekend breaks and shorter trips without a checked bag.
Design
So it fits the carry on bag bill size-wise – nothing special so far. What really makes this bag boils down to one thing: clever design.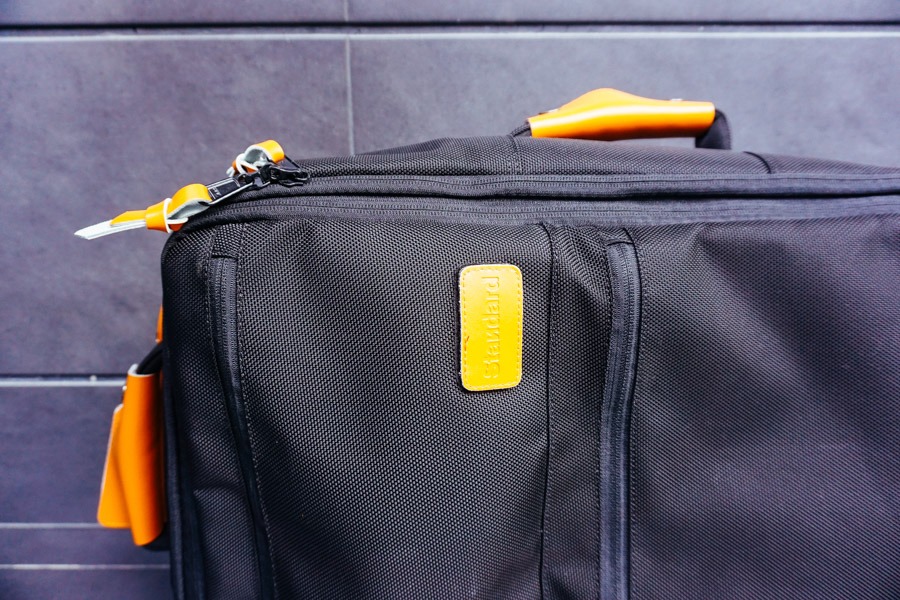 Let's start with the front: two zippable pockets (deep enough but not too deep) provide a handy storage place for items you need to reach in a hurry. Loaded up with a passport, battery charger, keys, phone and headphones – the front pockets proved themselves useful during my time in the airport.
The bag itself is split into two main compartments: a front one for clothing and a back one for electronics and accessories.
The front compartment has a relatively large void for your clothing – large enough to carry a week's worth of clothing if you are careful. Whether you roll, fold or pack your clothes into packing cubes – you can secure the contents with its two handy squeeze-buckled straps.
As I was only packing for a weekend away, and I generally need a lot of travel gear for each trip, I actually dedicated some of this space to carrying more electronics.
With a drone, camera and extra lenses stored away in the main compartment, I still had enough space for everything else I needed for the trip.
The main compartment also comes with a number of small, zippable sections and pockets – if you think your packing through, there's pretty much a place for everything, which makes life much easier at the other end.
The back compartment is smaller, but also comes with a detachable laptop carry and protection case. It makes sense to pack this with larger items that you will need to access throughout your journey: so a laptop, kindle and some charging leads in my case.
Breezing through security was simply a matter of detaching the laptop storage and sliding it into the tray.
There are additional organisational pockets (particularly good for leads and travel adapters).
As with any soft-shell case, you're going to run into issues if you overpack your bag. The case does expand via a set of zippers to 45 litre capacity – pack it beyond this and you start to run into trouble as it becomes difficult to close and less easy to handle.
Overpacking it kind of defeats the point anyway as it pushes it over the allowed carry on baggage size limitations.
Aesthetic
The Standard Luggage Co Carry On that rare combination of stylish and practical.
The bag's soft-case 1680-denier ballistic nylon exterior is sleek to the touch, but tough as nails when it comes to durability.
Everyone knows that luggage has a tough gig when it comes to performance – there's no point in a carry on bag that can't stand up to the rigours of frequent travel. No problems on that front.
Easy to clean and nicely understated, you might have described it as a bit bland were it not for the contrasting zip-pulls, logo and carry-handle.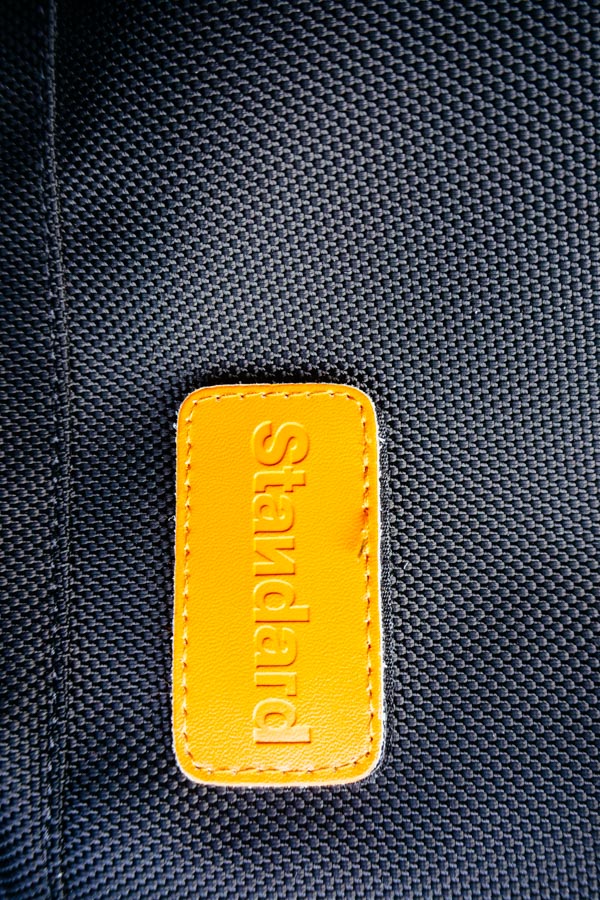 My contrasting accessories came in orange but they also provide you with the same items in blue too – so you can swap and change them as you please. Nice touch.
Adaptability
For me, one of the biggest pluses of the Standard Luggage Co Carry on is its adaptability.
The case comes with an exterior carry handle on the side (there's another on the top too) – made from the same buttery-smooth leather as the other accent pieces, it (more importantly) transforms the bag into an easily portable suitcase.
The detachable shoulder strap provides another option when it comes to transporting the bag. It's padded, so more comfortable than some but I'm never a fan of carrying larger bags on my shoulder or cross-body, so I didn't really put it to the test. Still, it's handy to have that functionality for when it's needed.
Perhaps my favourite feature is the bag's simple transformation into a carry on backpack via a few simple adjustments.
Concealed straps are niftily packed away in a zippered pocket on the back panel of the pack. Simply unzip, pull them out and clip them onto their designated attachments at the bottom of the pack and voila – you have a fully-functioning backpack.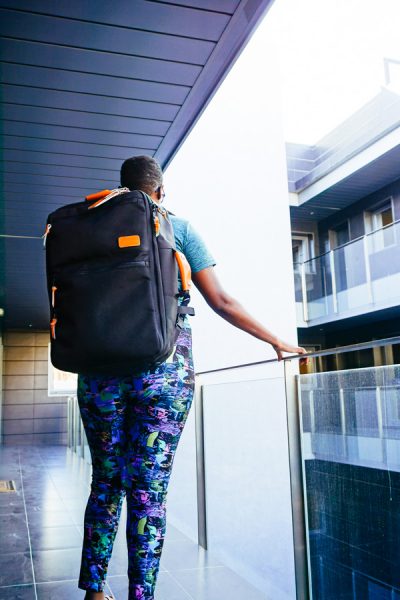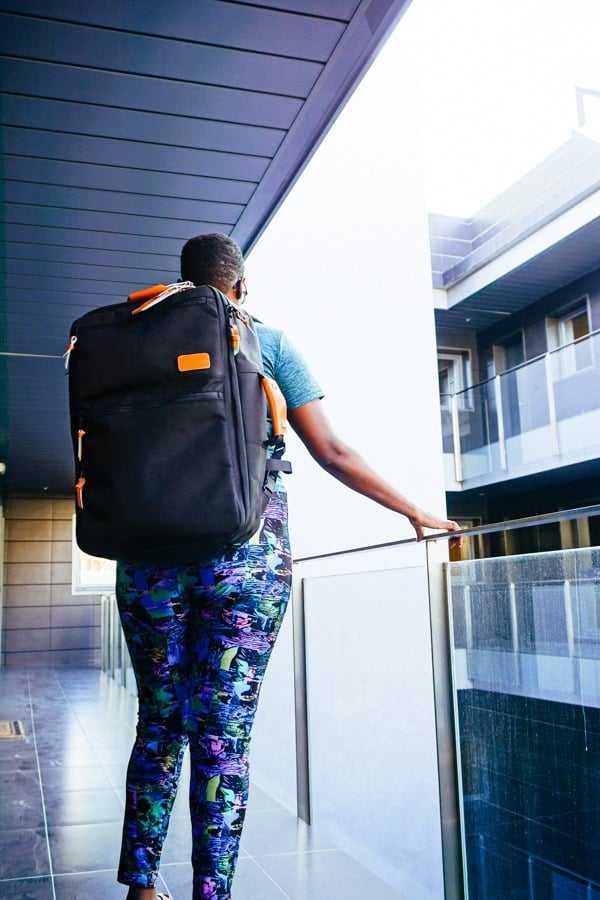 The flat back means that you're not going to want to carry this on your back with a heavy load for hours at a time, but it's exactly this kind of flexibility that makes the Standard Luggage Co. bag really shine. No aspect of the customer's journey has been overlooked.
Usability
So we've established that the Standard Luggage Co bag is well-designed, aesthetically pleasing and adaptable. But does it pass the most important test: usability?
The answer is yes – the case is very user-friendly: everything is intuitively-placed and nothing's difficult to use at all.
Standard Luggage Co. Carry On Bag – Stats and Facts
Exterior: 1680 denier high tenacity ballistic nylon
Water resistant, durable and easy to clean
YKK brand zips
YKK brand buckles & clips (backpack strap, messenger strap)
ITW Nexus brand buckles & clips (sternum strap)
Comes with a rain cover
Detachable shoulder strap
Lifetime warranty and Satisfaction Guarantee
Final Thoughts
Spanning the bridge between a carry on bag and backpack, this hybrid luggage provides a practical solution for carry on travel. It's a great option for business travellers and shorter leisure trips.
Standard Luggage Co have created the carry on bag you never knew you needed. Stylish, user-friendly and very, very practical, it's the perfect piece of travel gear that has been designed with the user in mind.
Price $199 USD (roughly £150)
Check availability at standardluggage.com
Want a chance to win your own Standard Luggage Co. Carry On? Enter below!
This post has been created in collaboration with Standard Luggage Co. As ever, my thoughts and opinions are my own.