Are you ready to redefine your travel wardrobe? Gone are the days when travel clothes for women meant baggy pants and t-shirts. These are the essential pieces you need to pack.
After I started travelling professionally, I quickly learned that there are a few things I could bring on any trip that made my life a helluva lot easier.
Whether they topped the charts for comfort, or kept me warm whilst taking up minimal space in the case, my collection of must-packs has slowly evolved over the years until I've got what I bring with me on my travels down to something of a fine art.

Let's face it, choosing the right travel clothing can make you more comfortable on long plane rides, stay dry in the rain and prepare you for the most epic adventures.
All that while pulling a case that's 10kg lighter thanks to cutting out the unnecessary bulk? Sign me up.
Believe it or not, having the right gear can improve your holiday. Real talk. In this guide, I'll walk you through the best travel clothing for women – ensuring your suitcase is packed with pieces as versatile as your itinerary. Let's go.
Considerations for Choosing Travel Clothing for Women
Understanding the Destination and Climate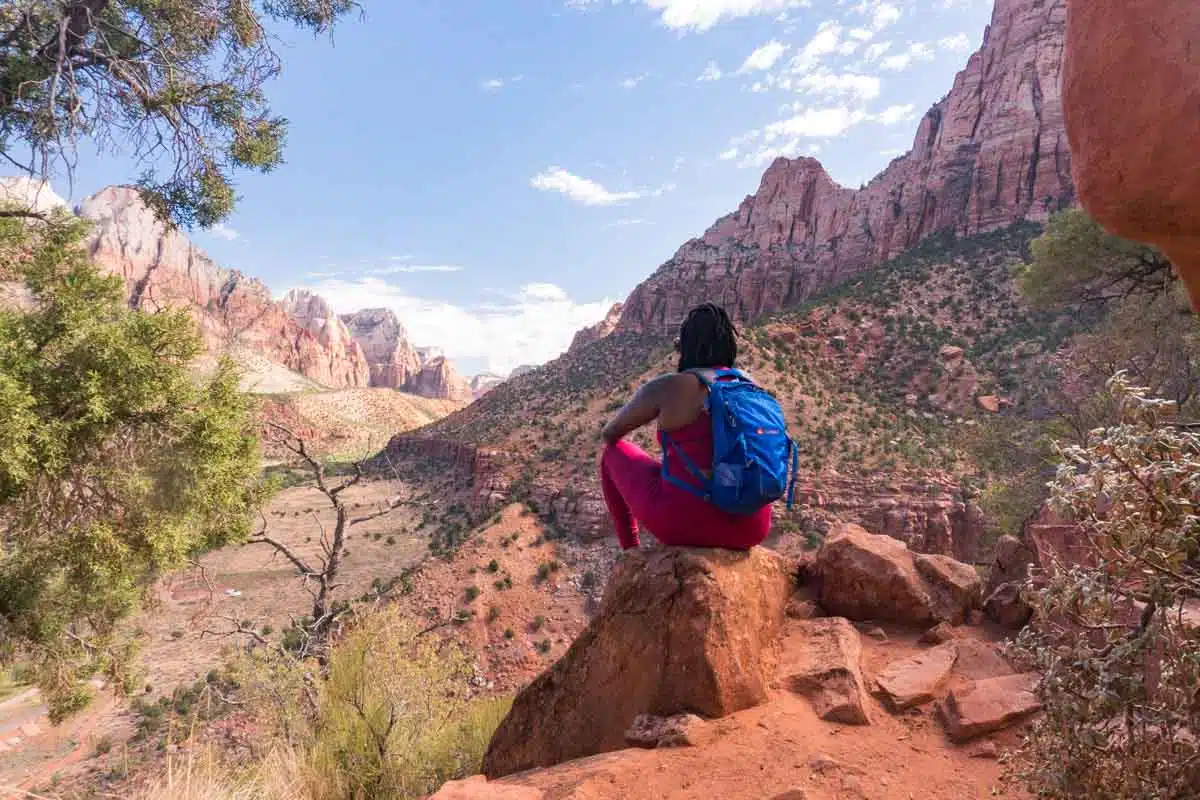 Planning your holiday ahead of time? Nice work. First things first, it's time to start thinking about which women's travel clothes to bring on your trip.

Sure, there are the basics, like winter vs. summer travel or what to pack for days of hiking and exploring vs. a week at the beach.

But what about microclimates, spontaneous activities, or unexpected circumstances?

After years of travelling and experiencing both the expected and unexpected, I've learned the importance of learning as much as you can about the culture and climate before you pack for your destination.
Evaluating the Activities and Experiences Planned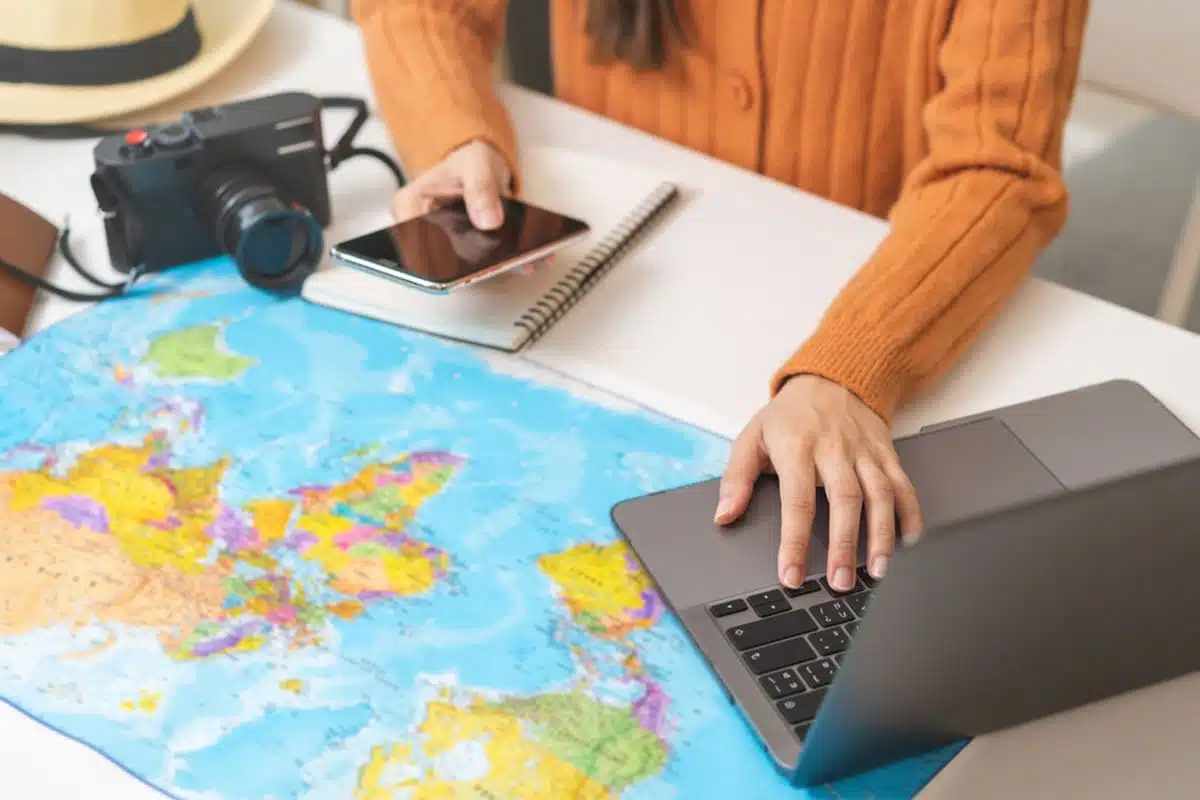 I always take a quick inventory of planned activities (or potential surprises) before packing my suitcase.
Know where you're going, how much walking and hiking you're doing, and factor in things like altitude, wind, or sun exposure you may encounter when you venture off.
My advice? Make a short list of what you plan to do, and then figure out how to dress the part. And if you need extra help, I have great packing lists for camping, hiking, and tropical vacations.
Versatility: Creating Mix-and-Match Outfits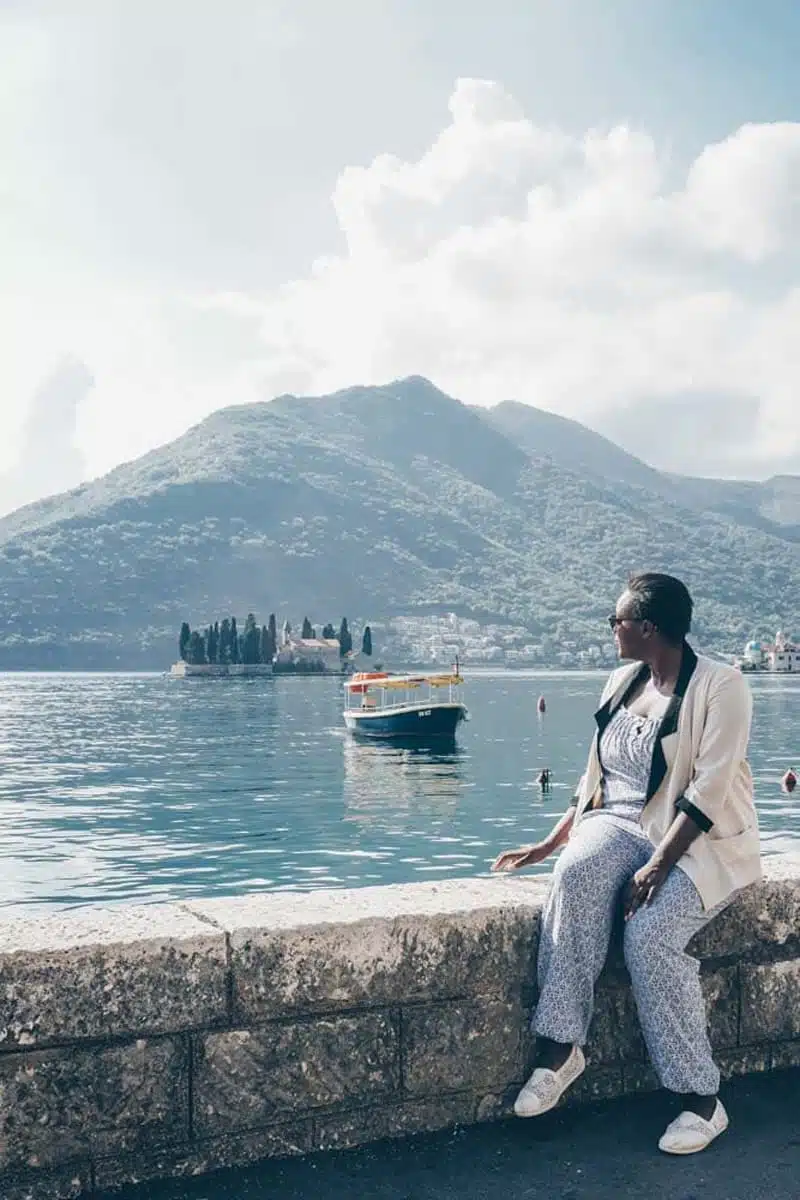 One thing I can't recommend enough is the concept of capsule wardrobes.
What exactly does this mean? Basically, you're creating mix-and-match outfits that keep things fresh from day to day – you'll look like you packed a whole lot more than you actually did.

Stick to the 1-2-3 rule for shorter trips, and multiply that based on need if you travel longer. Pack one jacket or sweater, two pairs of trousers/ bottoms, and a few lightweight tops that you can change in and out of.
Fabric Selection for Comfort and Breathability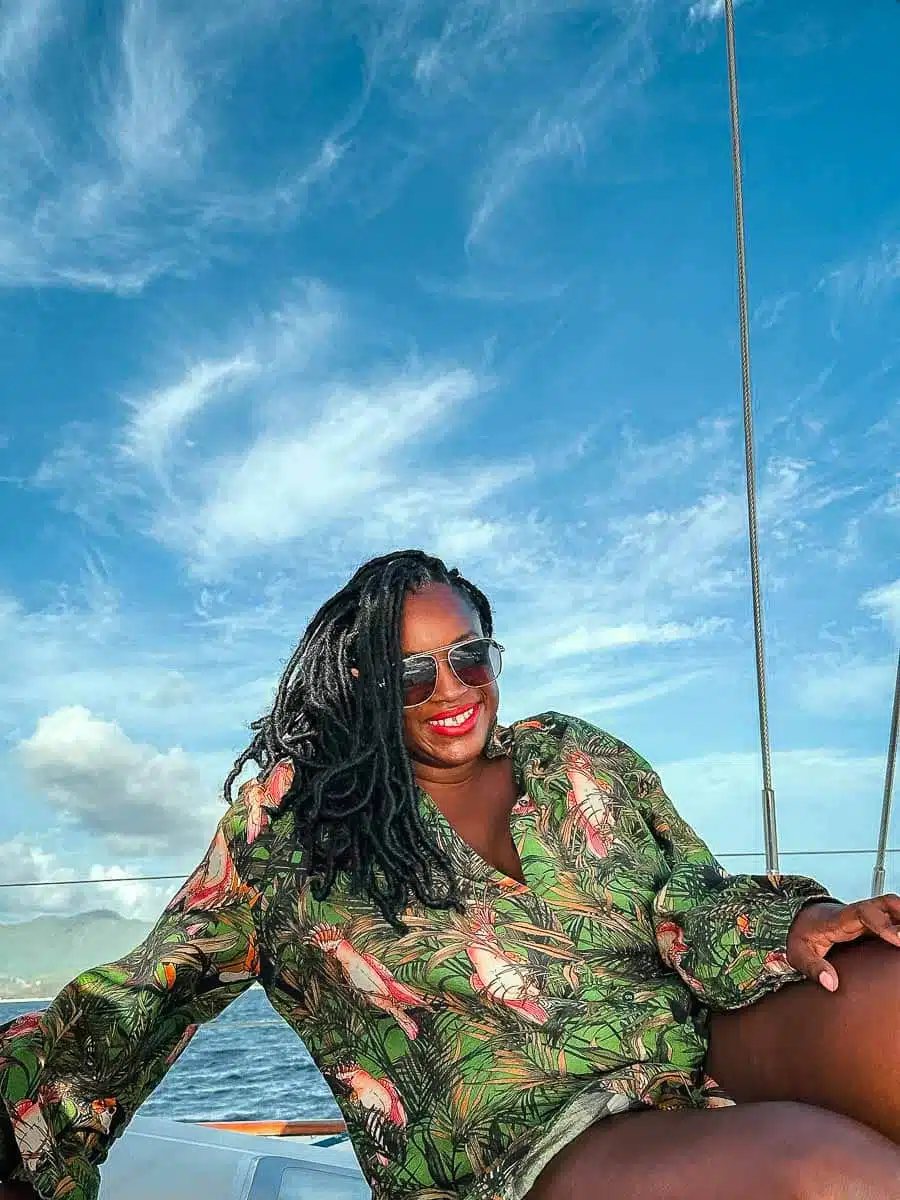 Trying to decide on the best travel clothes for women? Think lightweight, comfortable, and breathable.
Not only will you thank yourself when you're on that 12-hour flight, but having a versatile outfit is clutch when you walk around cities, take longer hikes, or beach hop on a tropical vacation.

Even if you're visiting a cold weather destination, I like having lightweight and breathable thermal layers – which can come in handy when you move from outside to a warmer place like a hotel or restaurant.
Essentials for Any Woman's Travel Wardrobe
There are some things you really just can't leave home without. When thinking about women's travel clothes that you can't live without, a few things come to mind
Here are a few of the basics you'll need:
Rain Jacket
Long sleeve shirts (I prefer a flannel shirt)
Tops / T-shirts
Lightweight trousers
Shorts
Dresses / Playsuits
Underwear
Sports bras
Shoes / trainers
HIking boots
Sandals
Swimwear
You can ditch some of these for summer trips, others if you're heading to a colder destination, but this is the core list of items I run through when packing my case. Let's delve into them in more detail.
Best Travel Clothing for Women
Tops and Shirts: Stylish and Practical Choices
Breathable and Moisture-Wicking Tops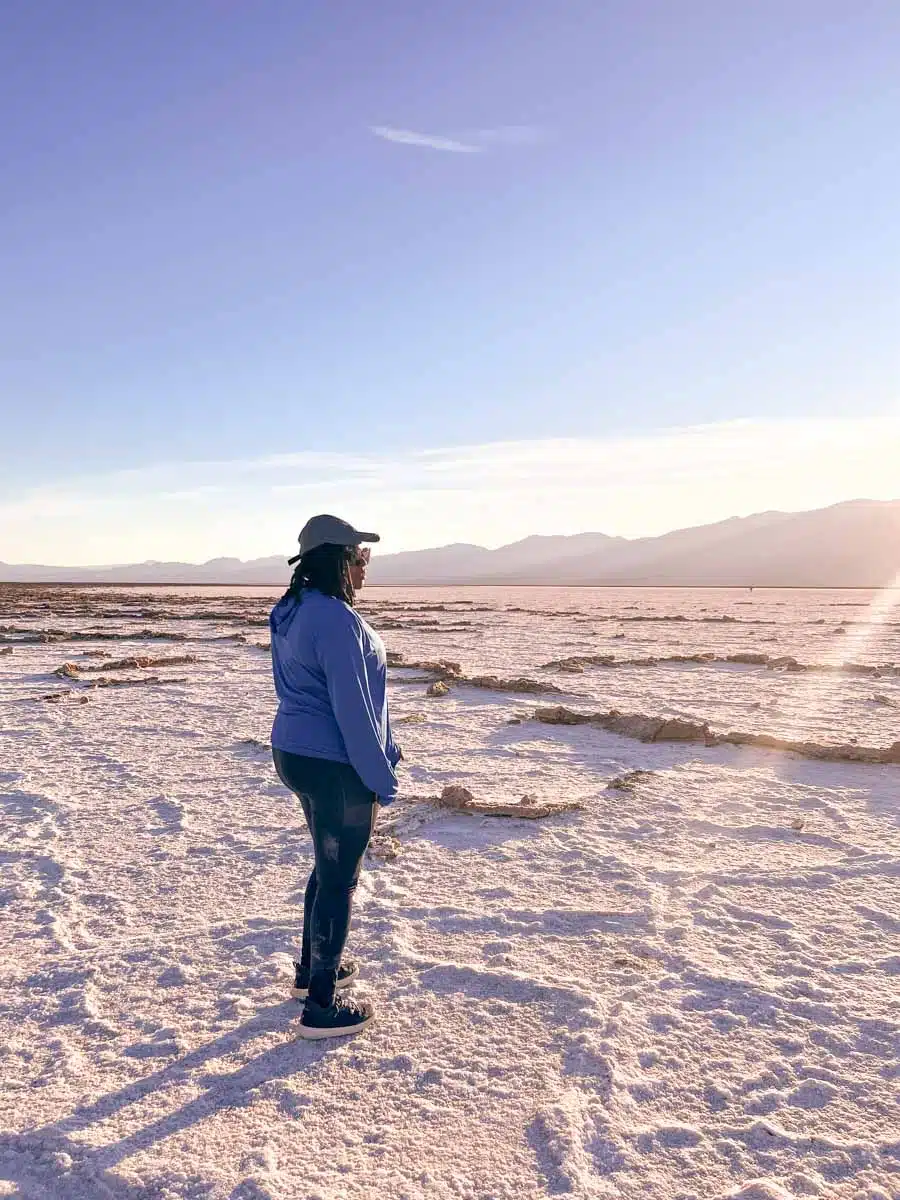 Breathable and moisture-wicking tops are something I've advocated for many years, especially when visiting warmer climates. It can make borderline miserable heat much more bearable.

You might already have a favourite, but if you don't, I like short-sleeved workout shirts. They're short-sleeved, moisture-wicking, and designed for the most active moments of the day.
The lightweight fabric allows optimal airflow, and the v-neck style helps keep you cool on the warmest days.
Alternatively, I tend to wear a sports top from Girlfriend Collective when I hit up warmer locations. They work great for support, but they also look stylish and are super comfy (more on it later).
Long-Sleeve Shirt for Sun Protection and Chilly Evenings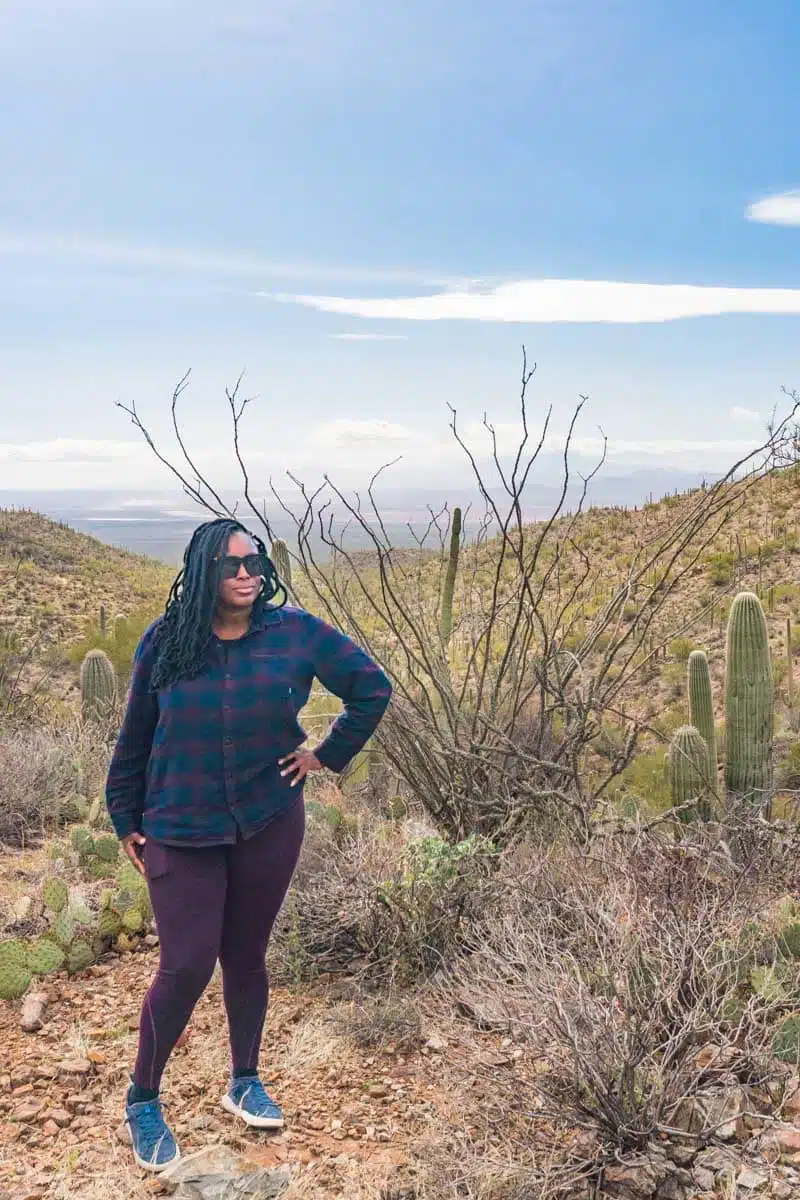 I love spending long days out in the sun on holiday, but there are moments when you'll want long sleeves for that extra protection during the day.
Long-sleeves are surprisingly versatile women's traveller clothing that you can hike in during the day or wear to dinners at night.
Long-sleeves on hot days? Trust me. There are times when you need them.
Personally, unless I'm going to a really warm destination, I prefer to wear a flannel shirt as a mid-layer as they're breathable and can keep you warm if the temperature drops slightly, or can be layered up for colder destinations.

You can also toss in a lightweight cardigan like this one that looks great and keeps you warm on cooler evenings when you head out for sundowners before dinner.
Other Tops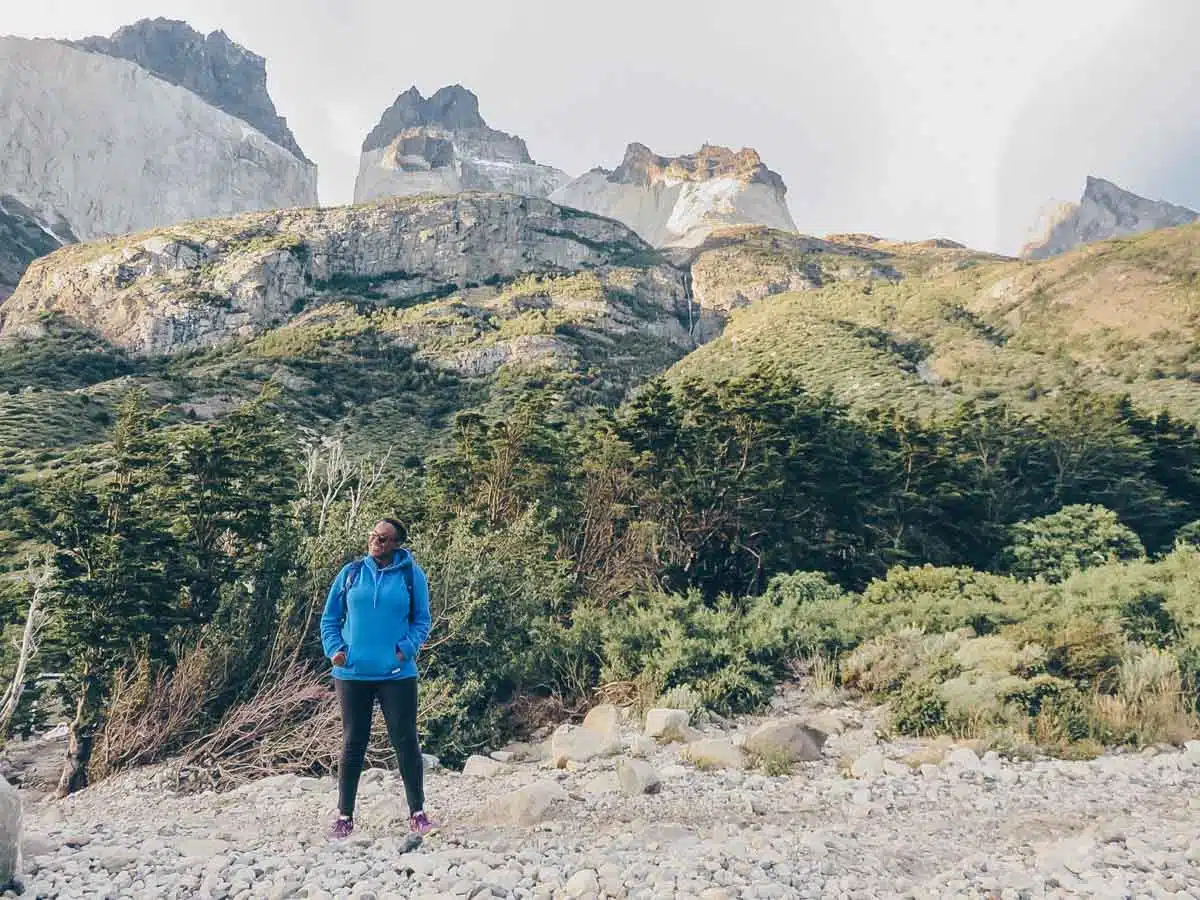 It's worth having one or two other tops in your arsenal too – depending on the destination, I like to bring a couple of casual floaty tops for more laid-back lunches and dinners. I like these because they're understated but still classy enough to pull off a somewhat fancy night out without thinking twice.

I also like to pack a few boxy, loose-fitting, long-sleeve shirts that look great with a pair of lightweight trousers, or you can throw a jacket on top if it's too chilly.
If you're going somewhere cooler, you should always bring a jumper too.
Bottoms: Comfortable and Functional Trousers
Travel-Friendly Pants and Trousers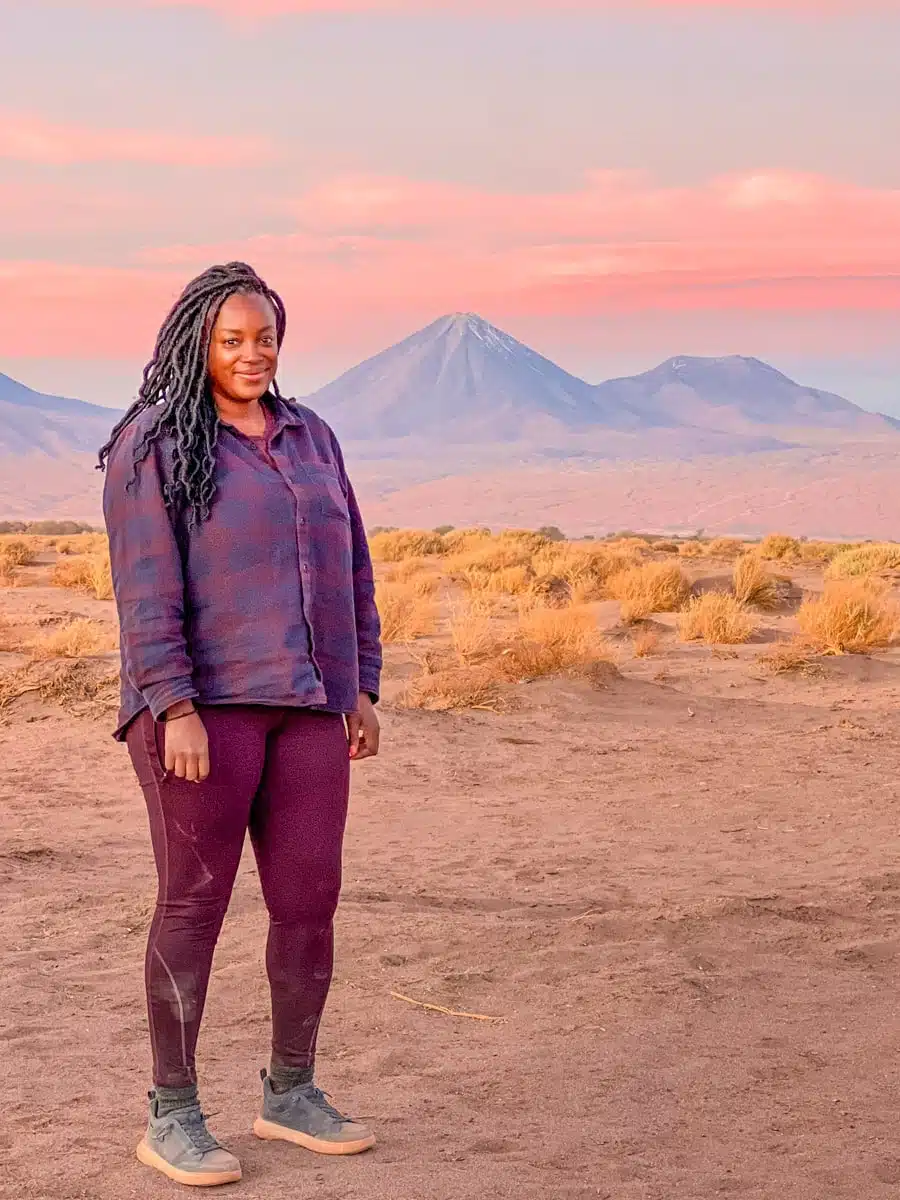 You gotta have a pair of travel-friendly trousers on any vacation – it makes the plane ride (and those long days of walking around) so much more comfortable.

I love a good pair of jeans (and I'll toss a pair in if I don't have to pack too lightly), but a loose pair of travel pants stacks up among the best travel clothing for women.
So which should you pick? I love the leggings from Girlfriend Collective. I wear them anywhere I go, because they're perfect for wearing around just about anywhere, and you can add a snazzy top for a smart-casual look.
Or try the Acai Outdoors Leggings, which are still flexible enough to wear all day, but are designed with a layer of thermal protection for chilly mornings and nights or days out in colder temperatures.
Versatile Skirts and Dresses for Day-to-Night Transitions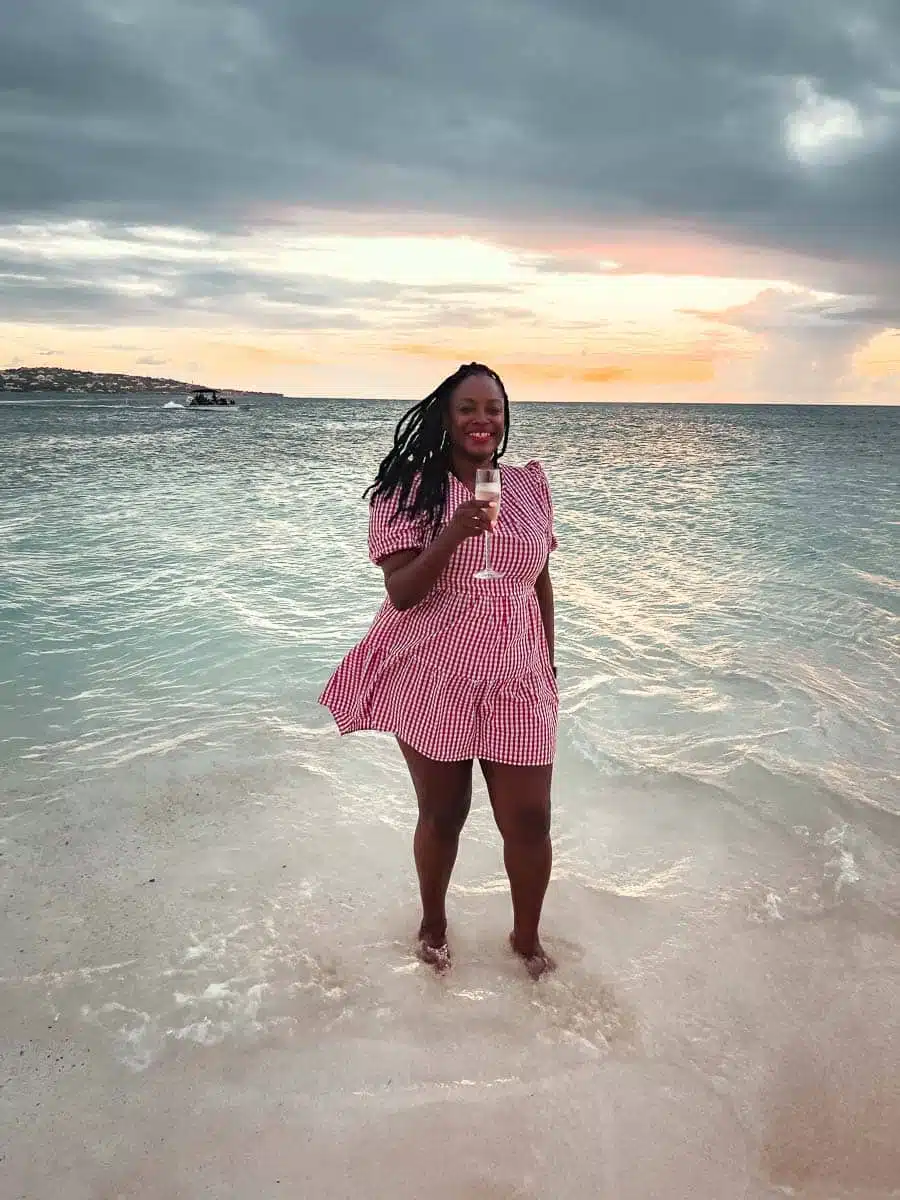 Packing light is all about staying flexible and ready for nearly any occasion at any time. When I recommend travelling clothes for women, I think it's essential to have some versatile skirts and dresses for day-to-nighttime transitions.
Try to pick neutral colours that you can match with various tops when you're choosing a skirt. For dresses, you can rock some patterns – but I usually like to keep it relatively simple – especially when going out for the night.
Pack a maxi-dress if you want an option that works well for day or night. Stick with something lightweight and versatile if you plan to wear it for the entire day.
I think these dresses are a good option because they're available in many colours and sizes, and they have discreet pockets, which can come in handy more than you know.
Packable and Quick-Drying Shorts for Warm Destinations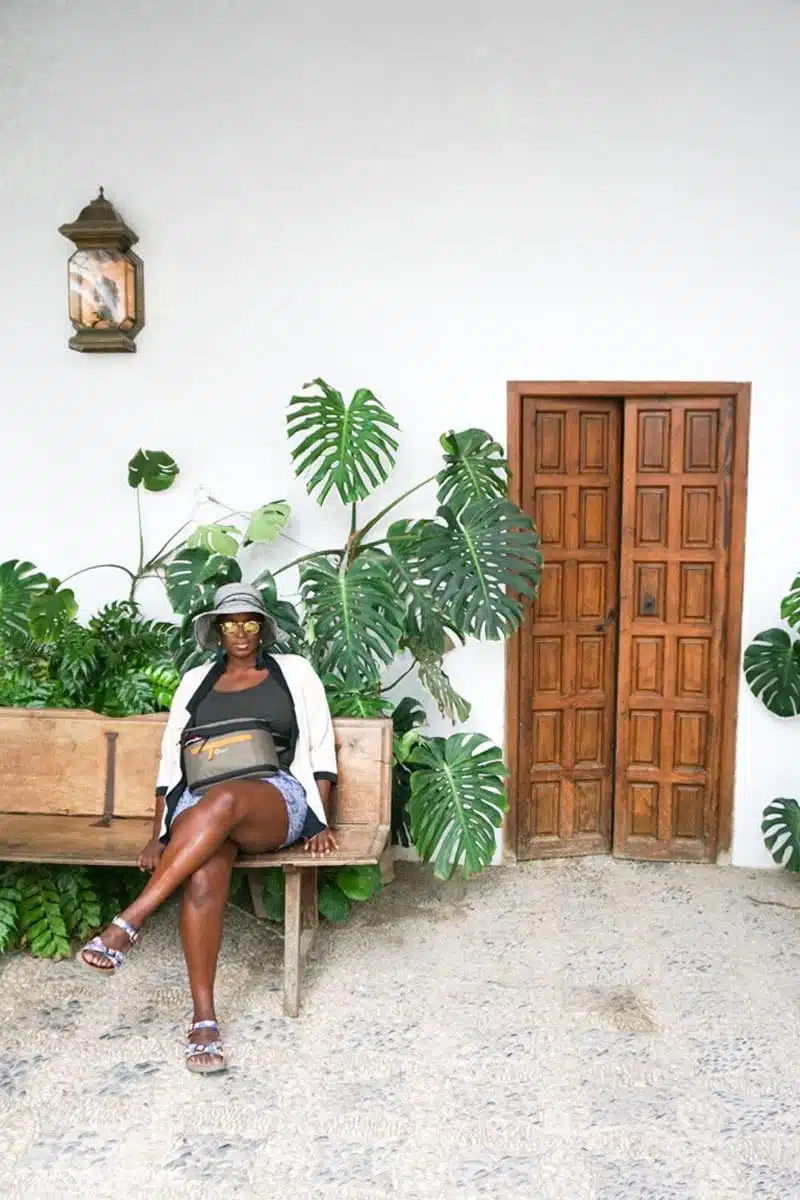 When you're planning a holiday in a tropical paradise like Seychelles or a big city where you plan to do lots of walking during the summer (I see you NYC), you have to toss in a pair of quick-drying shorts.

You also need to make sure they're packable, which is why I love these lightweight shorts that are easy to roll up and stash in my packing cubes or a corner of my suitcase.
Outerwear
Lightweight and Compactable Jackets for All Seasons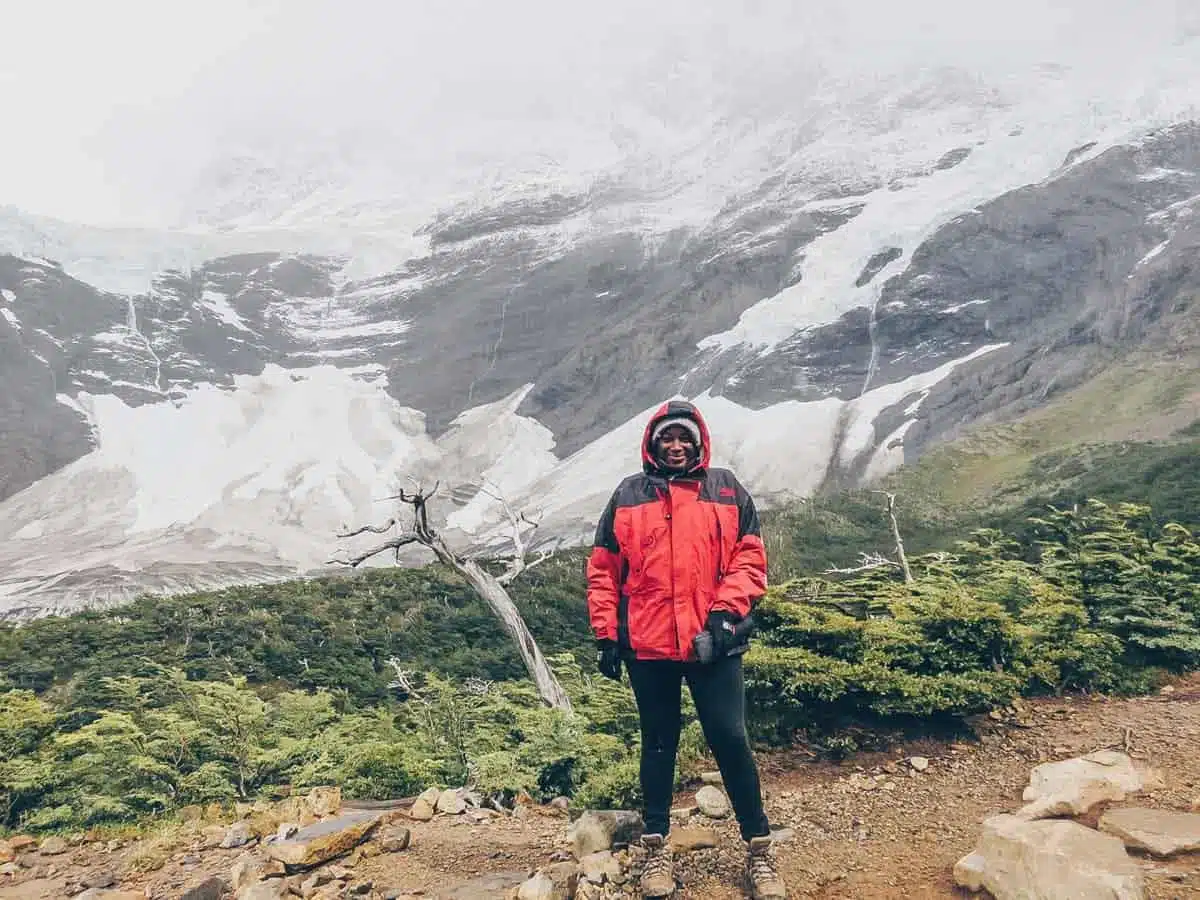 Gone are the days when I wore a bulky parka and tried to cram it into my carry-on bag or overhead compartment at the last minute.

You can still stay warm (and dry) with a lightweight jacket that folds up nicely when you need to tuck it away in your suitcase or put it in the overhead compartment.

The best women's clothes for travel need to cover your bases in more than one scenario. I love the Women's Vital Hooded Jacket. It is a lightweight option that's great for blocking out wind and can provide an extra layer of warmth during the summer months.
Windproof and Waterproof Options for Outdoor Adventures
Marmot makes some seriously practical jackets that have the added bonus of looking great. The Knife Edge is perfect for hiking, holds up to cold weather, and has a GORE-TEX design to pull you through the rainiest weather.
They're super lightweight and fold into a surprisingly small package, putting them at the top of my list of lightweight women's clothing for travel.
Warm Fleece for Layering Up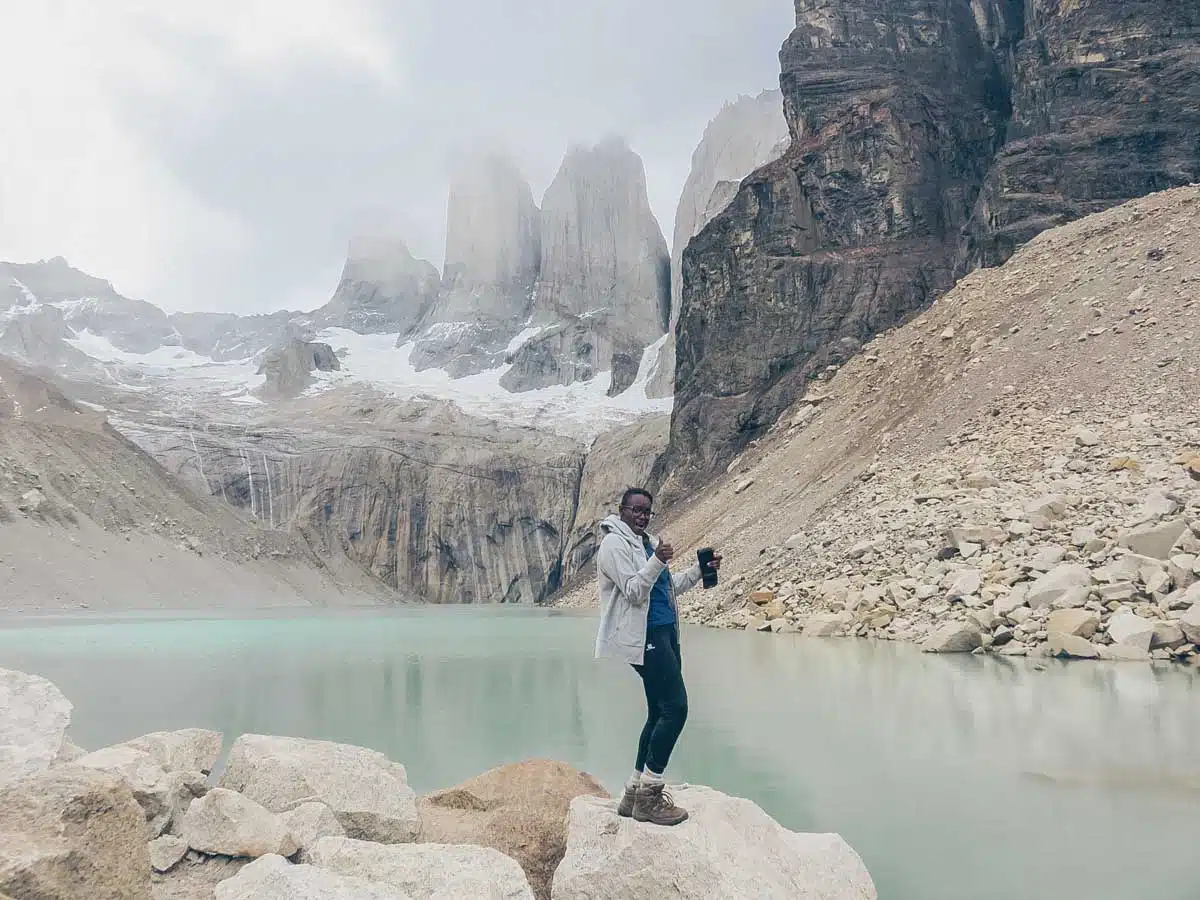 I'm all about layering up when travelling, especially if you're visiting a location with frequent temperature swings or planning some early morning or late-night adventures.
Want to know one of my favourite travel tops for women? This fleece is breathable, lightweight, and holds up to some pretty chilly temperatures, especially if you're wearing it as one layer with other tops.
Not only is it a dependable option for cold weather, but it's a great option for wrinkle-free travel clothes for women. You can roll this up or fold it (I'm not judging), and it'll keep its shape with minimal creases the next time you want to pull it out and add an extra layer.
Footwear: Finding the Perfect Balance of Comfort and Practicality
Supportive and Cushioned Walking Shoes for Sightseeing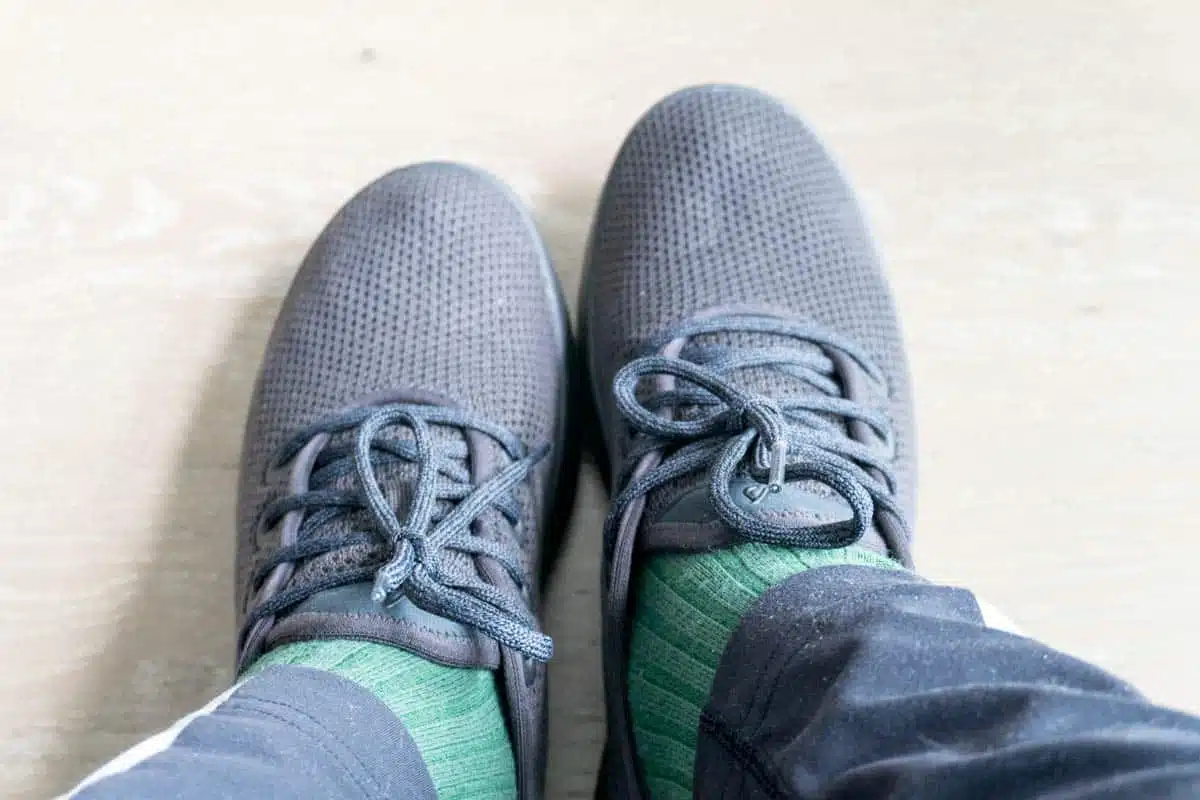 If there's one item I recommend more than anything when considering comfortable travel clothes for women it's a comfy pair of shoes.

There's literally nothing worse than sporting a set of blisters after day one, because you packed the wrong kicks.

Enter the Women's Tree Runners from Allbirds. These are super light, ultra-breathable, and come in enough sizes and colours that I can all but guarantee you'll find a pair that suits you.

I don't want to say you'll never have sore feet again, but I promise these do as good of a job as any pair of shoes I've worn on my travels.
Lightweight and Versatile Sandals for Warm Destinations
Now, let's talk beach vacations. You're heading to the sandy shores (or maybe they're a bit rocky) – now it's time to have the right sandals.

I'm a huge fan of this pair of Birkenstocks. First of all, Birks are back. If you're like me and haven't rocked a pair of these since college, you're probably humming "Welcome Back" in your head right now.
These are affordable, light on your feet, and have a durable sole for when you need to move to rough surfaces.
Hiking Trainers and Boots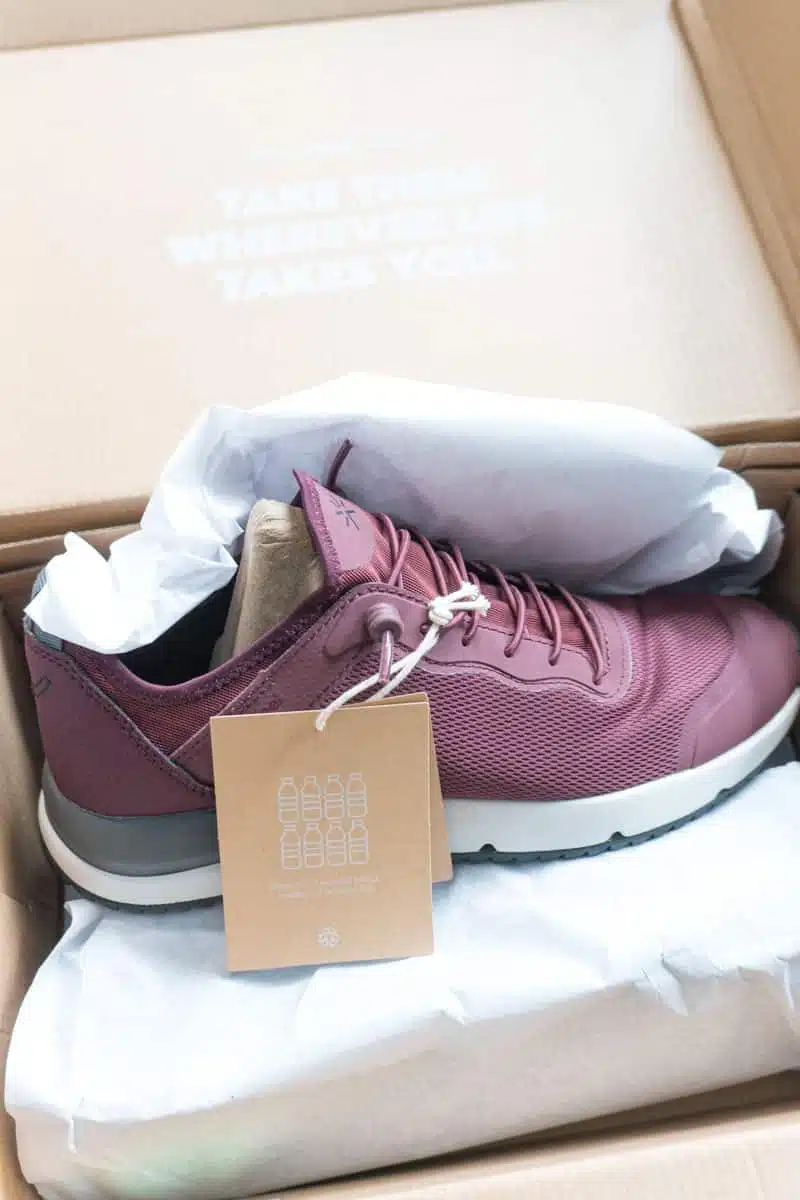 You always want to be ready for a hike, no matter where you're visiting. I like to toss in a pair of hiking trainers like these, because they fit similar to a pair of everyday walking shoes, but they are water-resistant and hold up on even more challenging hikes.

But if you're really going for it, I'd recommend a pair of hiking boots when taking on epic treks and much longer hiking trails.

There are lots of great options out there, but I think this pair is great because they're light on your feet and allow good airflow but still provide protection from the water and wind.

Check out my hiking packing list for more recommendations.
Swimwear: Sun, Sand, and Poolside Chic
Cover-Ups, and Sarongs for Sun Protection and Modesty
You know the drill. You're at the beach, laying out in your best swimwear, but now it's time to grab lunch, or maybe hit up a museum nearby.
If you'd rather not run back to your hotel, just toss a lightweight cover-up and/or sarong in your daypack, and you'll be ready for whatever.
I love this cover-up because it's affordable and comes in way too many colours to mention. I personally like the versatility of the black cover-up, which looks stylish enough for a nice lunch.
If you don't have your women's travel dress handy, these sarongs are an excellent alternative as they're long, and come in some really attractive colours (I think olive looks great), and you can easily fit them into your beach bag for the afternoon.
Quick-Drying and Compact Swimwear Options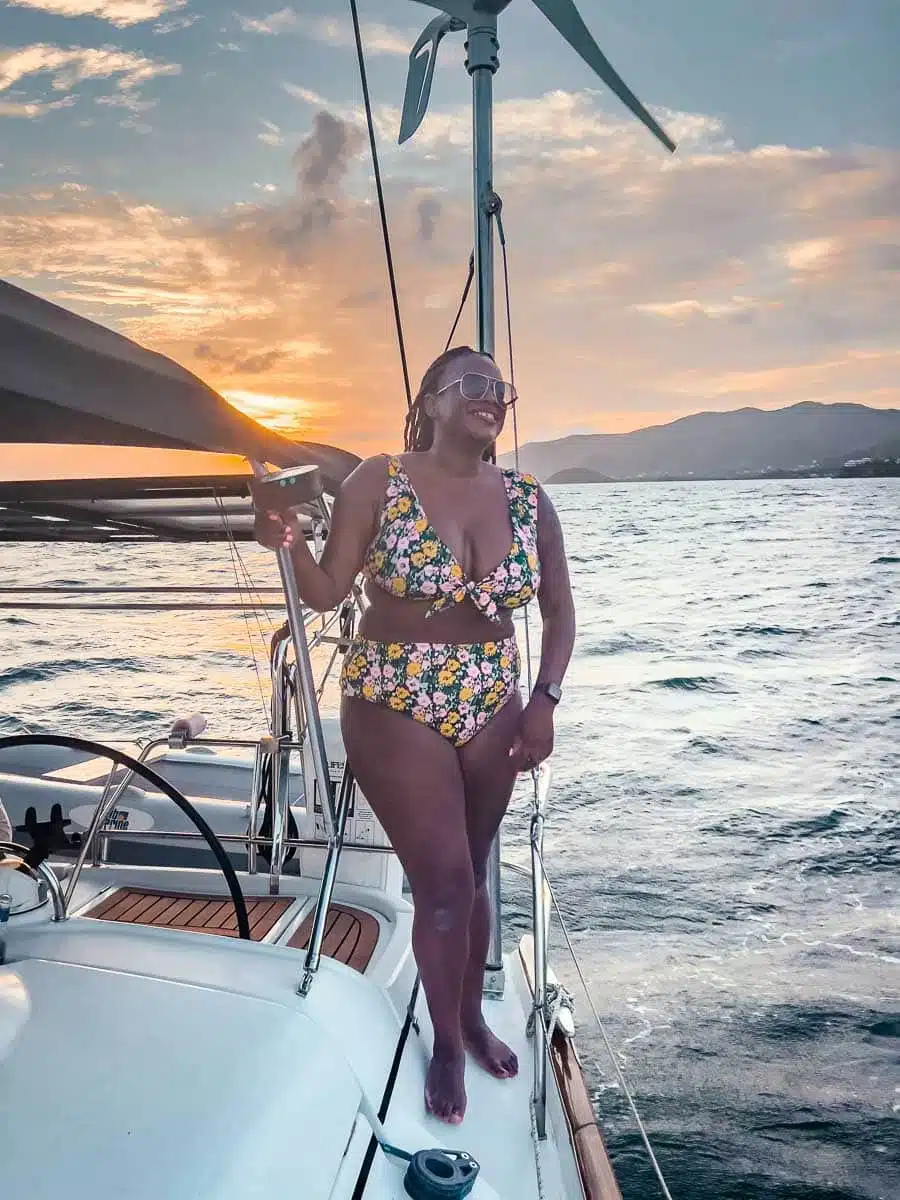 You can't go on a tropical holiday without packing your best beachwear. But your favourite swimsuit may or may not be the one you want to carry with you when you're going on vacation. }

These board shorts are an excellent option because they're lightweight, versatile enough to wear back up from the beach to do some shopping or dining on land, and are quick drying.
Not only are these perfect for swimming, but they run a couple of sizes larger than most, so they're very comfortable to wear around as shorts – giving you a perfect piece for your capsule wardrobe that fits into any luggage with ease.
Alternatively, you can wear this swimsuit from Batoko, which comes in fun patterns and bright colours that look great on the beach (the sea otters are particularly adorable). Not going to lie, I have two and I wear them all the time.
A Stylish and Practical Hat
There are lots of hats you can wear on holiday, but I'm feeling this van's skater cap right now.
It is comfortable, but it scores a few style points – helping you stay cool and look casual in urban settings.

It comes in a few different designs, but I personally think the Catawba Grape with the white box logo looks great, with many of the best-travelling clothes for women.
Ready to go to the beach? A wide-brimmed hat is always my go-to for tropical vacations. I like this hat because it's super stylish, lightweight, and has UPF50 protection.
Undergarments and Sleepwear: Prioritising Comfort
Moisture-Wicking and Seamless Underwear for Long Days
Moisture-wicking and seamless underwear is a game-changer. Trust me.

There are lots of reliable options out there. Just be sure you pick some that keep you cool and dry, and won't become a problem an hour into a hike.
These are a great choice that are easy travel clothes for women to pack, wear, and enjoy for an entire afternoon. Thank me later.
Supportive Bras for Active Adventures
Much like choosing the right pair of underwear, it's crucial to find a good sports bra for active adventures.

Girlfriend Collective makes a great sports bra that you can use for hiking or just getting around from place to place, and you can wear it under another shirt or on its own.
The fabric is stretchy, supportive, and has built-in UPF45+ protection. It's also made from mostly recycled plastic bottles, so it's a great piece to wear for sustainable travel.
Comfortable and Breathable Sleepwear for a Good Night's Rest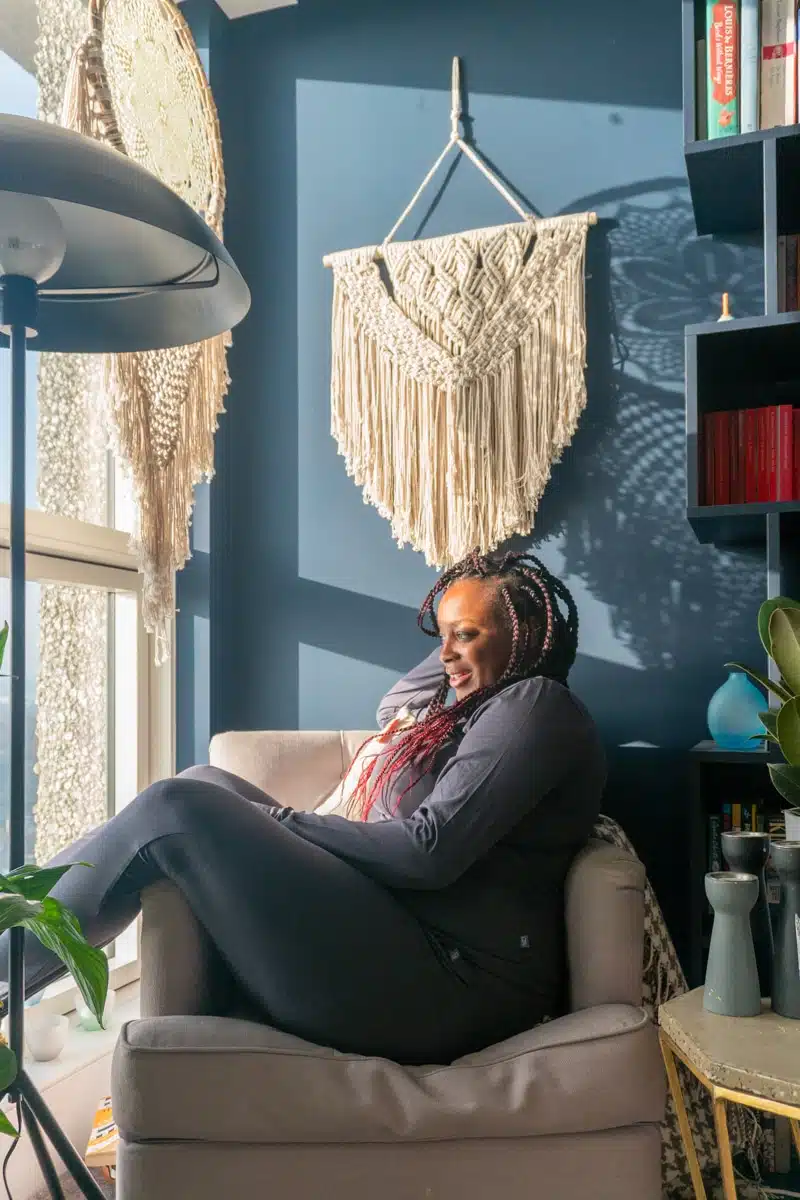 Vacation can be hard work. Seriously. After a long day of hiking, museum hopping, or dancing the night away, you need to get a good night's sleep.

While some luxury hotels have linens that can compensate for not packing your PJs, I recommend bringing breathable sleepwear so you can rest as well as possible when you're on the road.
My favourite sleepwear? We-Drifters Anti-Insect Sleepwear isn't just comfy; it's also perfect for visiting places with bugs.
Practical Tips for Choosing Your Travel Clothes as a Woman
There are great resources out there, like NomadHer, a handy app where you can chat with other travellers and locals – perfect for asking what outfits you need for your trip. You can also use PackPoint, which will curate a travel list of your items for you.
When deciding what to pack, try to wear wrinkle-free travel clothes for women whenever possible. I know it won't work for every piece, but you'll be happy not to pull out the iron whenever you want to change your outfit.
If you can't pack more than one pair of shoes, wear your most comfortable women's sneakers. It's better to have a versatile pair you can rely on for most activities and find a way to make them work on your hikes or at the beach.
The best travel clothes for women are light, breathable, and easy to fold or roll for packing.
You don't need to break the bank, but spending a few extra bucks on travel clothes is often worth the investment.
Now You've Picked Your Travel Clothing for Women, Read These
Love This? Save and Share on Pinterest