In need of the ultimate camping packing list? We've come in clutch.
We all know that sinking feeling of realizing you've left something at home halfway to your destination.
When you're on your way to a campsite, often with no cell service, running water, or grocery stores, forgetting things can be even worse. To help you avoid this, here's our list of all of the essentials you should bring on any camping trip.
Whether it's your first camping trip or one of dozens, we hope this camping gear list will help keep you organized.
Essential Camping Gear for Your Next Camping Trip
Backpacks to Carry Your Camping Equipment
A Sturdy Backpack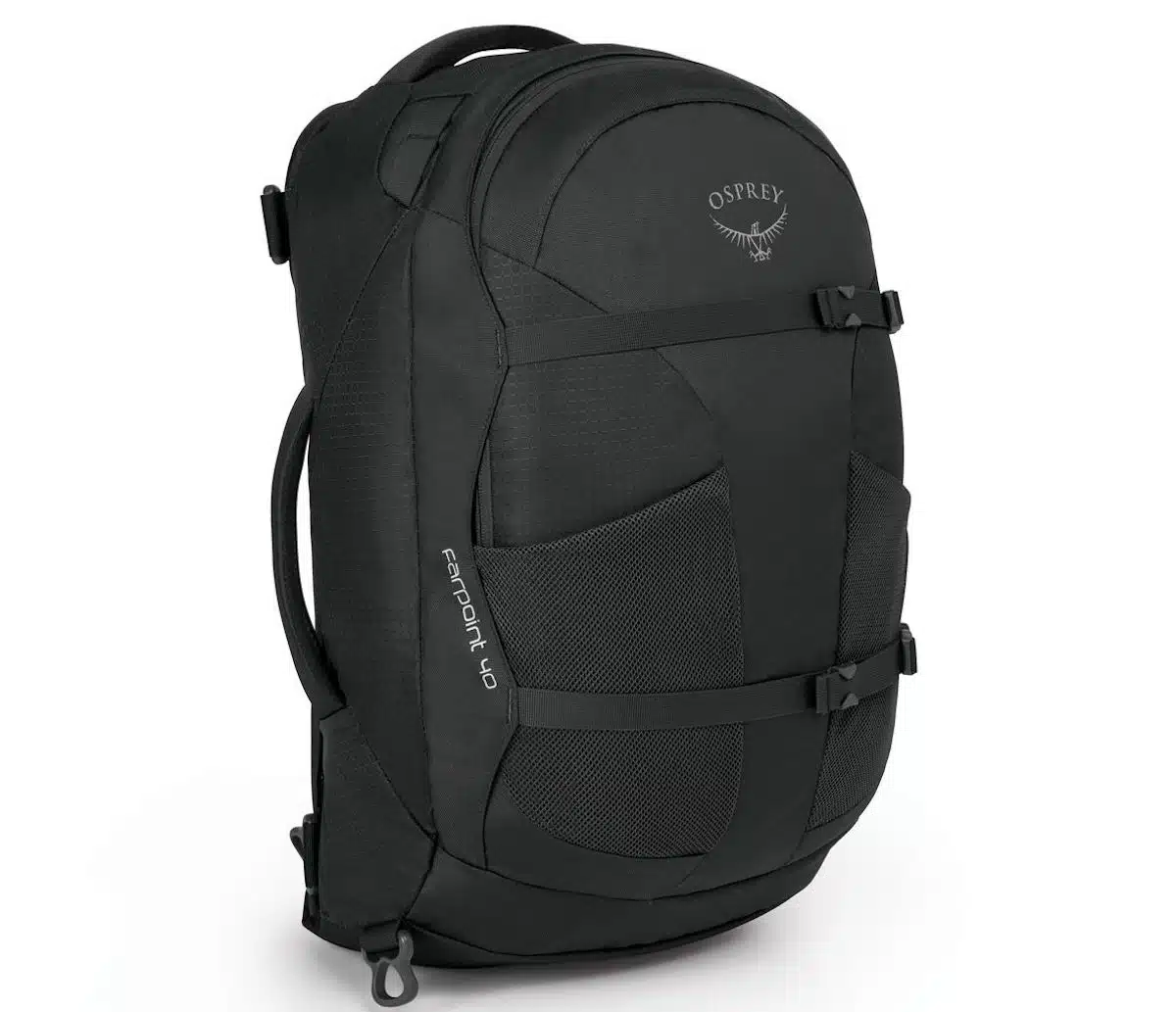 If your campsite is backcountry or even a walk-in, it's SO much easier to carry your camping gear (e.g., a tent, sleeping bag, etc.) if you have them packed into a backpack.
I've owned four backpacks in my life, and the Osprey Farpoint 40 is by far my favorite. I have walked over 300 kilometers wearing this backpack and I'll continue to use it until it is completely worn out.
Additionally, you will need to consider the size of the backpack based on how many days you will be hiking and how much equipment you need to bring.
If you are packing a tent, sleeping bag, sleeping mat, and your provisions for more than 3 days or are doing a multi-day backpacking trek, we recommend getting a 65 liter backpack or larger.
If you are taking a car to each campsite or are bringing other suitcases and bags to store your camping equipment, consider getting something smaller.
Sizing and fit is VERY important, especially if you will be hiking for several days.
Here is a good resource on how to fit your backpack. We recommend trying on your backpack as soon as you get it and do a practice hike with weight inside before your trip.
A Compact Day Pack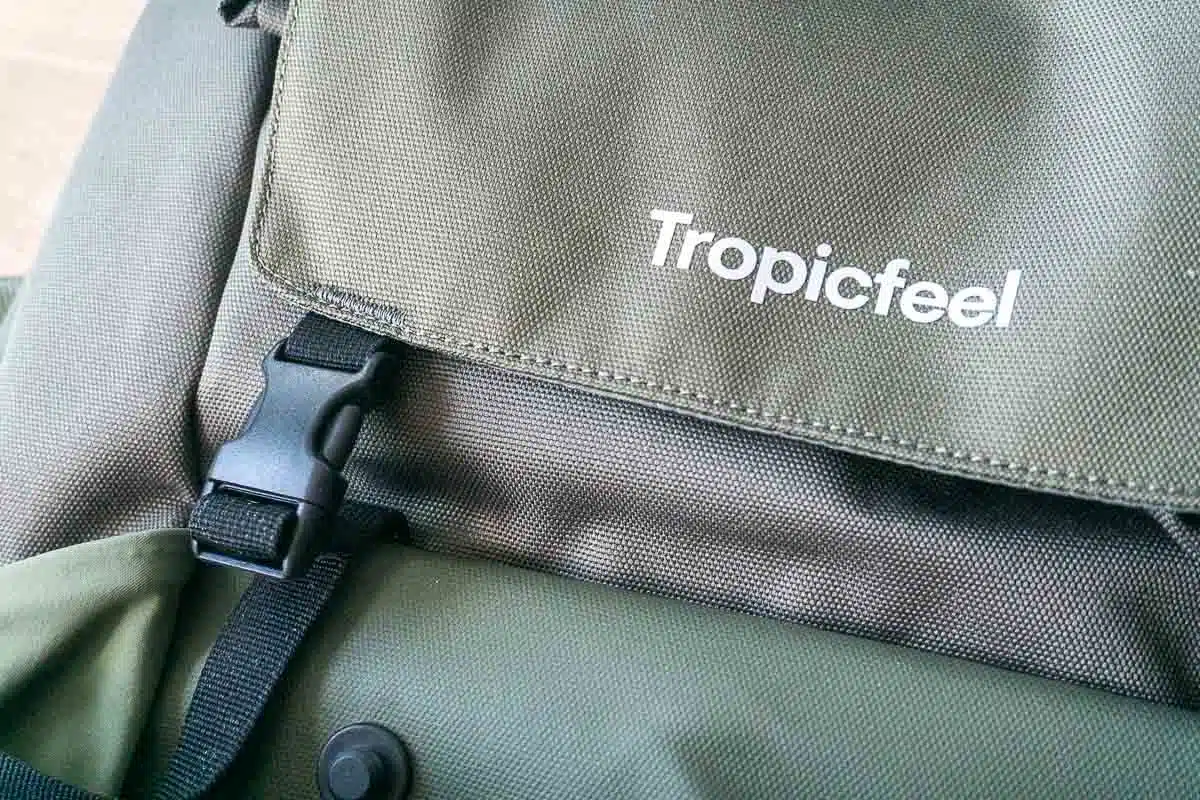 For shorter day hikes, you'll want a comfortable day pack to take with you on your excursions.
This way, you can leave all of your big camping equipment and gear inside of your car or with your tent. Some day packs can even be folded into a small pouch so you can optimize your packing.
Large and versatile, I highly recommend the Tropicfeel Shell for daytime adventures.
Waterproof Shelter and Camping Gear
A Tent and Rain Fly
This is obvious, but you will need something to protect you from the elements.
I have a 2-person Marmot tent/rain fly that I love because it's lightweight and easy to set up – I even use this when I'm camping alone.
If you're looking for an ultralight tent and have more money to spend, try the Big Agnes backpacker tents.
Sleeping Bag and Mat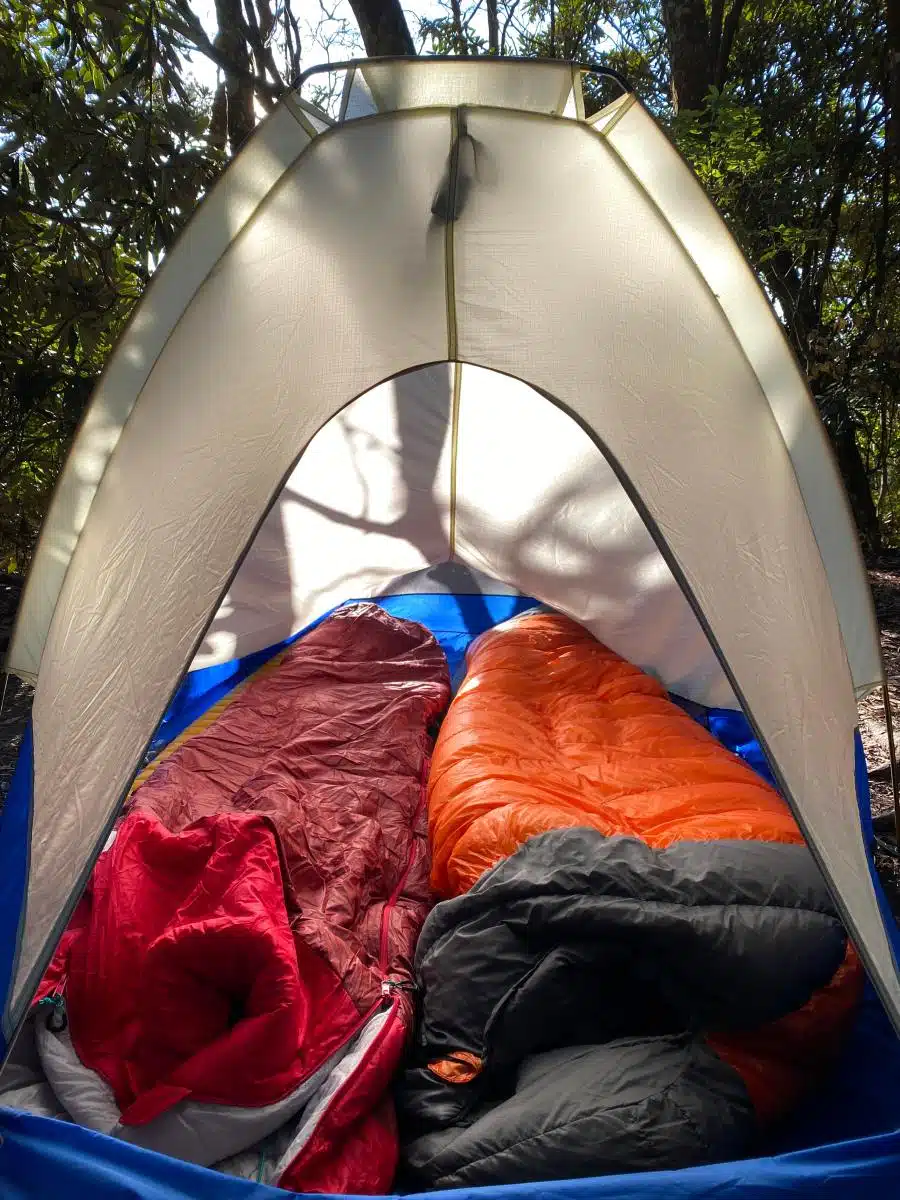 Even in hotter climates, you'll usually want something to cover your body while sleeping and something to cushion you from the ground.
Here's where a good sleeping bag and inflatable mat will come in handy. For more versatility in different climates, you'll want a thermal, zippered sleeping bag and a sleeping bag liner.
One common mistake new campers make is they neglect to bring a thermal sleeping mat. A sleeping mat is an essential piece of camping gear.
Tents don't come with padded floors and sleeping bags aren't cushioned, which means you'll feel every single rock, branch, and bump on the ground. Additionally, all that heat that your sleeping bag is trying to keep is going to get dissipated to the cold ground below.
You NEED a layer between your sleeping bag and the ground. Sleeping mats come in a variety of sizes and some are even inflatable and can be compressed into a small bag, like the Powerlix sleeping pad.
A Compressible Pillow
Compressible pillows are perfect for camping, because they can usually roll up into the size of a water bottle.
If you want a good night's sleep (that's everyone, right?!), the Thermarest compressible pillow is your best friend.
My Thermarest is fluffy, comfortable, and I take it basically everywhere with me.
Headlamp
A good headlamp is a camping essential.
Whether you're hiking early in the morning, walking around at night or simply need to illuminate your tent, a headlamp will be your perfect companion.
If you do night time photography or don't like harsh LED lighting, I recommend getting a headlamp with red night vision capabilities.
Clothing and Hygiene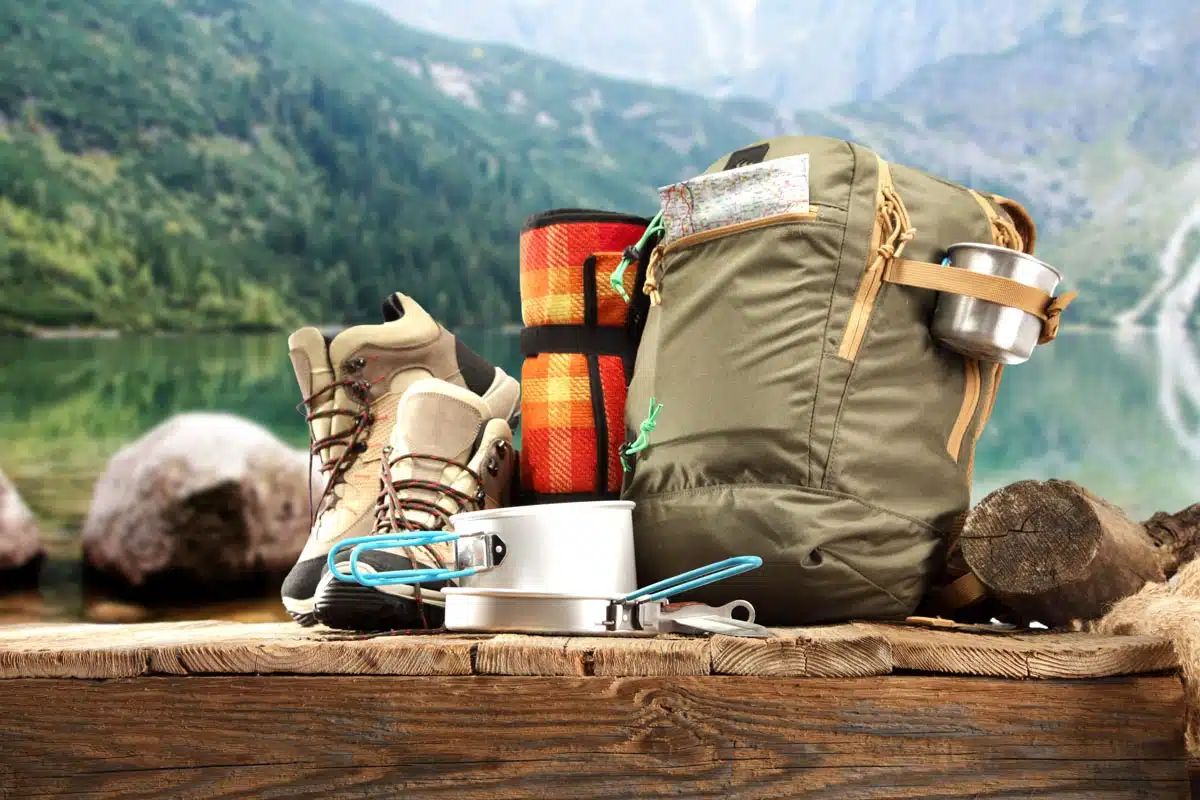 Hiking Clothing and Camping Gear
When camping, I usually bring at least one set of clothes for hiking/activities and one set for sleeping. The amount of clothing you bring depends on the climate and your personal preferences.
AVOID OVERPACKING.
My recommended list of clothing items for camping is below:
A waterproof rain shell
A compressible puffer jacket
Layers depending on the climate

For cold weather: a SmartWool merino wool layer
For warm weather: tank tops and shorts

Undergarments, including long underwear if applicable
Wool hiking socks
Hiking Boots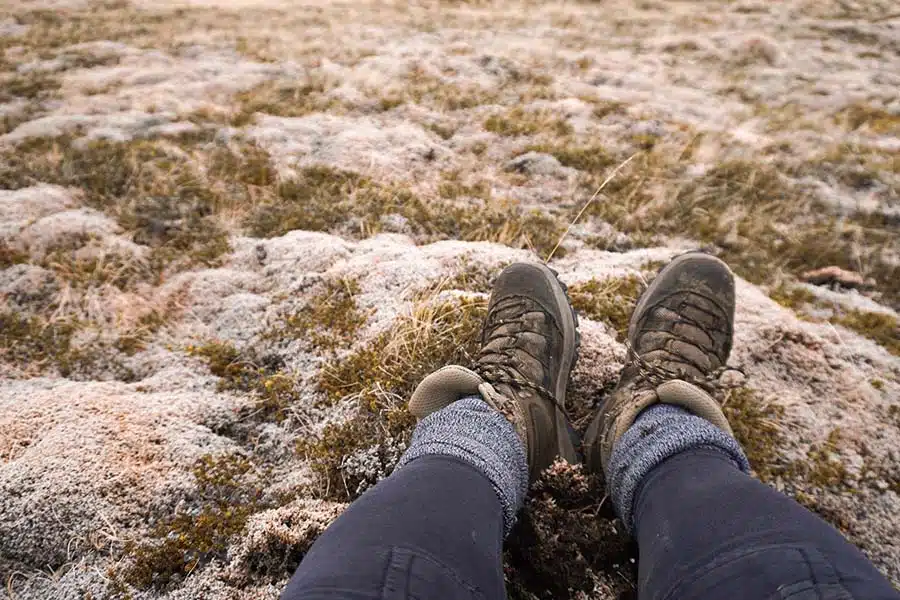 Hiking boots are an essential camping item if you'll be doing any off-roading or hiking on trails.
Not only do you want your boots to be comfortable, but you'll probably want waterproofing as well. For any kind of hiking excursion, I highly recommend the Columbia Newton Ridge boots.
A quick note: you'll probably need to break in your boots before you take them on your next hike, otherwise expect stiff shoes and blisters.
After purchasing this camping gear, take them out for a couple of short walk in the week before your trip.
Slip-On Shoes
Though it's not an essential item, you'll want some slip on shoes for walking around in the evenings, going swimming, showering, and getting in and out of your tent. For this, I love my trusty Birkenstocks
.
A Microfiber Towel
If you're planning on swimming or your campsite has shower facilities, you'll need a towel to dry yourself.
My favorite travel towel is my microfiber towel – it is lightweight, dries quickly, and folds into a tiny square when I'm not using it.
Leave it hanging outside your tent at night and wake up to a dry, non-stinky towel that you can use immediately.
First Aid Kit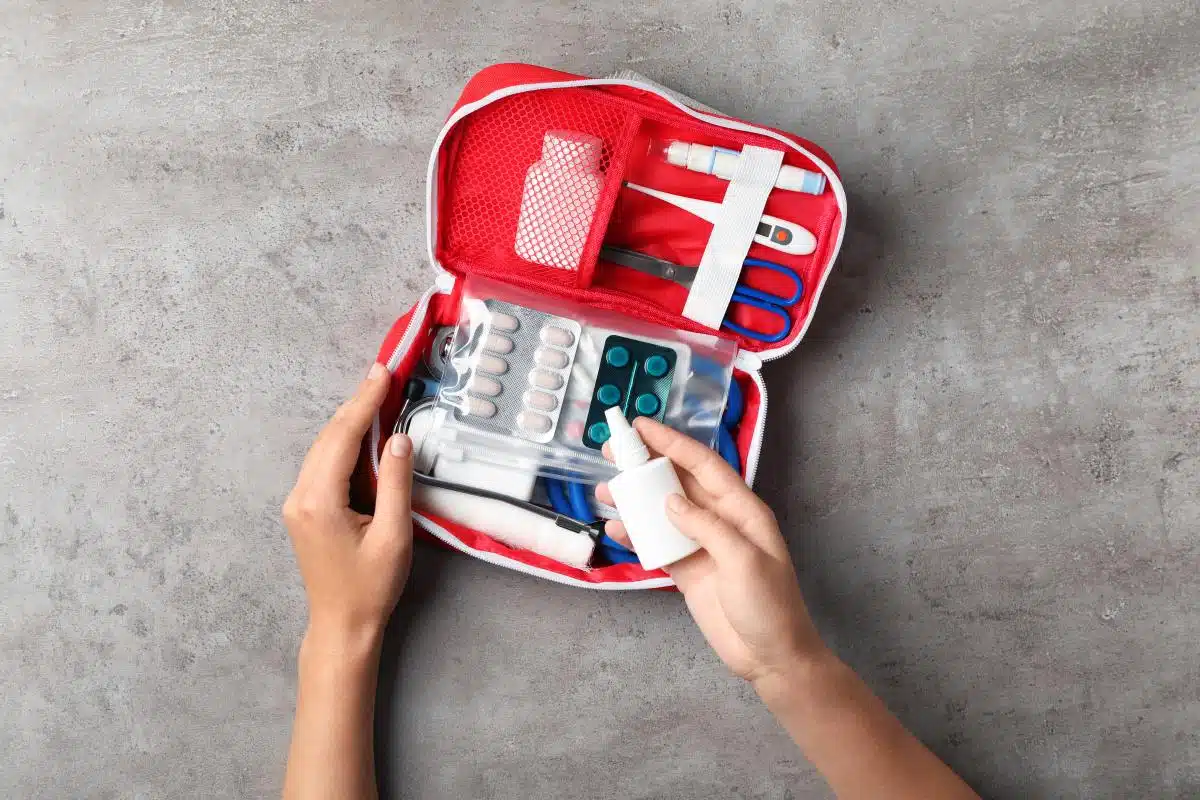 On any outdoor adventure, you should bring a small, basic first aid kit. Any kit you bring should include the following items (at a minimum):
Adhesive bandages
Antiseptic wipes and antibiotic cream
Bandage wrap
Gauze and tape
Gloves
Basic medications – antihistamine, ibuprofen, acetaminophen, aspirin, antacid
Other Items
Here are some other items you should bring with you on every camping trip:
Sunscreen
Bug spray
Brimmed hat with drawstring
Toilet paper
Wet wipes
Plastic ziplock bags to keep your clothes dry
For Eating and Drinking at the Campsite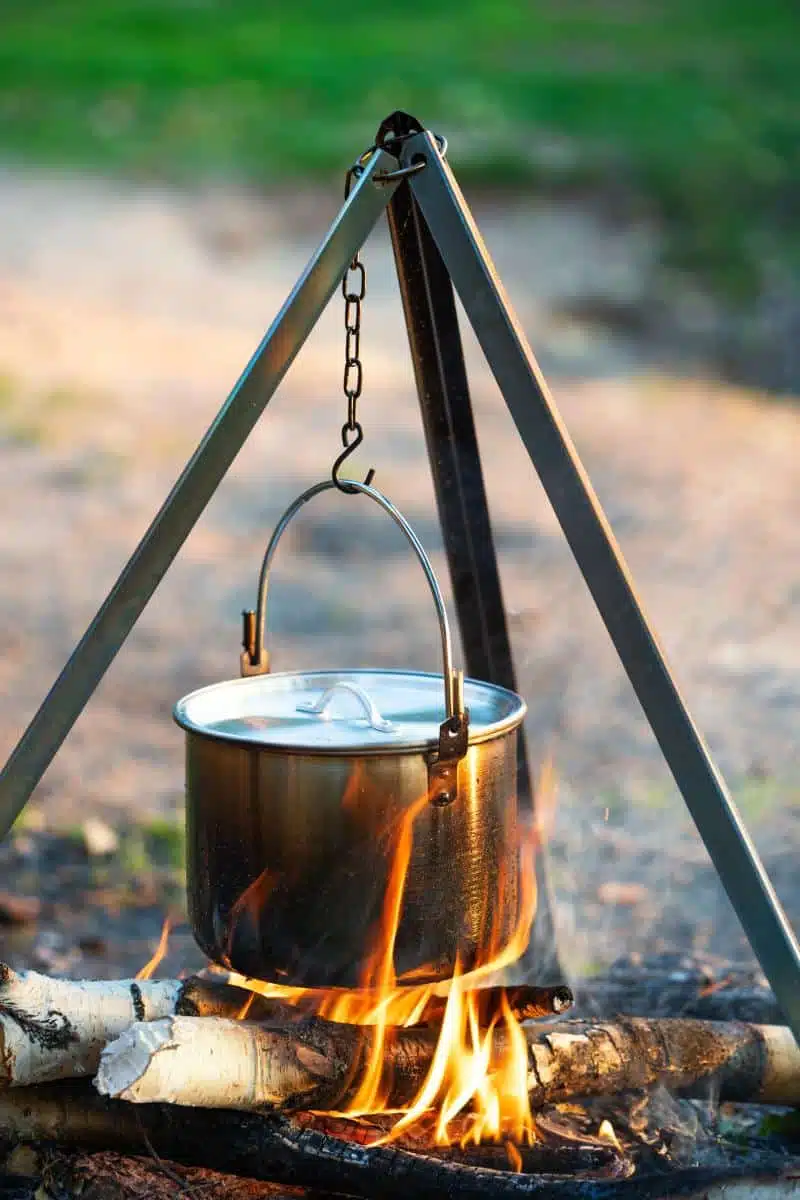 To make food at your campsite, you'll need the following items:
Water Purifier: Don't ever drink water that hasn't been purified, or you can end up with a nasty stomach bug. I normally use a water filter to clean my water before drinking it. This is an absolute essential item to pack for camping if you don't want to get sick.
Fire-Starting Materials and/or Stove: I'll say, from personal experience, it is a LOT easier to cook things on a stove than on an open fire. I use the Jetboil MightyMo camping stove system, since it's small, lightweight, and folds up into a small pouch. However, either way, you'll want to bring matches or a lighter. If you bring a stove, you'll also need a gas canister, which I recommend buying on-site.
A Bear Box: Be sure to protect yourself from wildlife by putting all food items in a bear box.
Water Bottle: For drinking and storing purified water, I splurged for a Hydro Flask once and now own three.
Mess Kit and Cooking Supplies: To cook and eat on, you'll need pots, pans, plates, and silverware. I'm a fan of the MSR Alpine Stowaway Pot because I can lock it closed and store my other bowls and silverware inside it.
Cookable Food: You'll want a few meals you can cook if you enjoy substantial food. I like the freeze-dried Backpacker's Pantry meals – they're really easy to make and don't require much cleanup. Or, just follow these awesome car camping meals recipes for easy, quick, and delicious food on the go.
Non-Cook Snacks: Clif bars are my go-to snack for any camping weekend. They also make an excellent breakfast. I often bring a bag of dried fruits as well.
For Added Comfort/Entertainment while Camping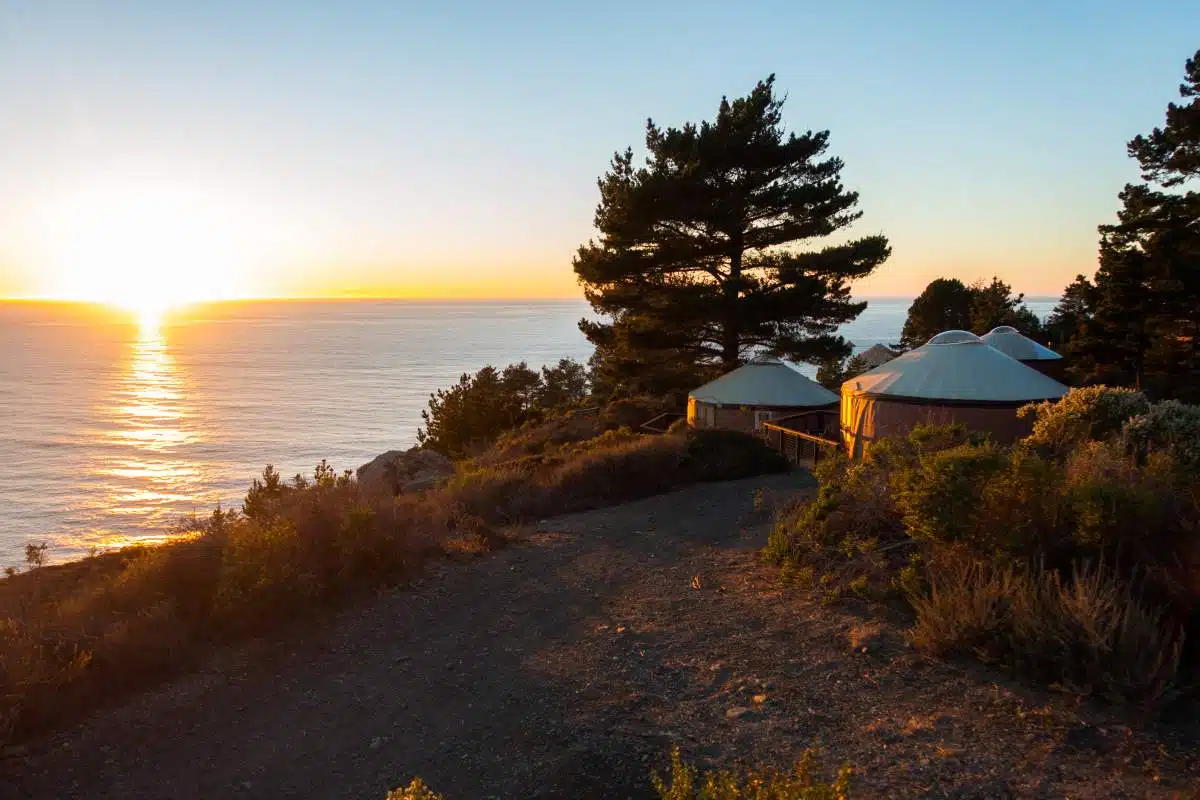 The following are optional items to include in your camping gear, but they will improve your quality of life while in the outdoors.
Camping chairs for hanging out and eating
A hammock for lounging in the evenings
A deck of cards
A journal
A book
Water flavoring mix, for when you get tired of the taste of water