So you're packing for your big trip and you're not sure what you need? Forget about endless products and travel gear: these are the backpacking essentials that you really need.
I've been backpacking on and off for longer than I'd care to admit. Few things beat the prospect of a long-term trip, or heading off into the backcountry to get away from it all.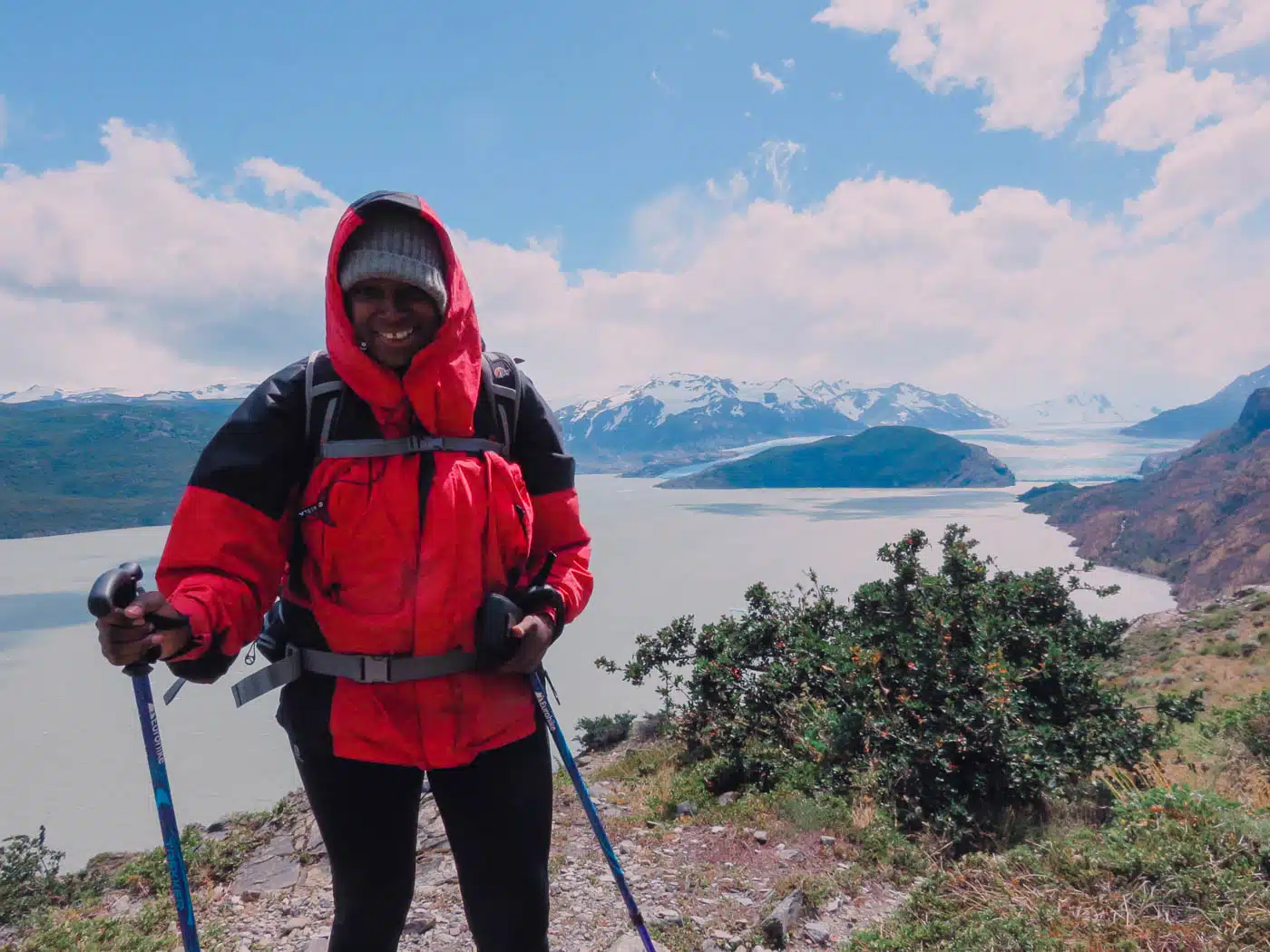 That said, it's pretty annoying when you get to your destination only to find that you've left something at home. Now, I'm the first to say that most of the time it's not a life or death situation if you leave something like your travel adapter at home.
On the other hand, if you can prevent the inconvenience of having to spend hours searching for something you could have brought with you, do it.
I've put together this detailed list of backpacking essentials to make sure you've got everything covered.
Backpacking Essentials: The Ultimate Backpacking Packing List
Backpack
A good backpack is going to make your life a lot easier and is probably the most important backpacking essential on your packing list.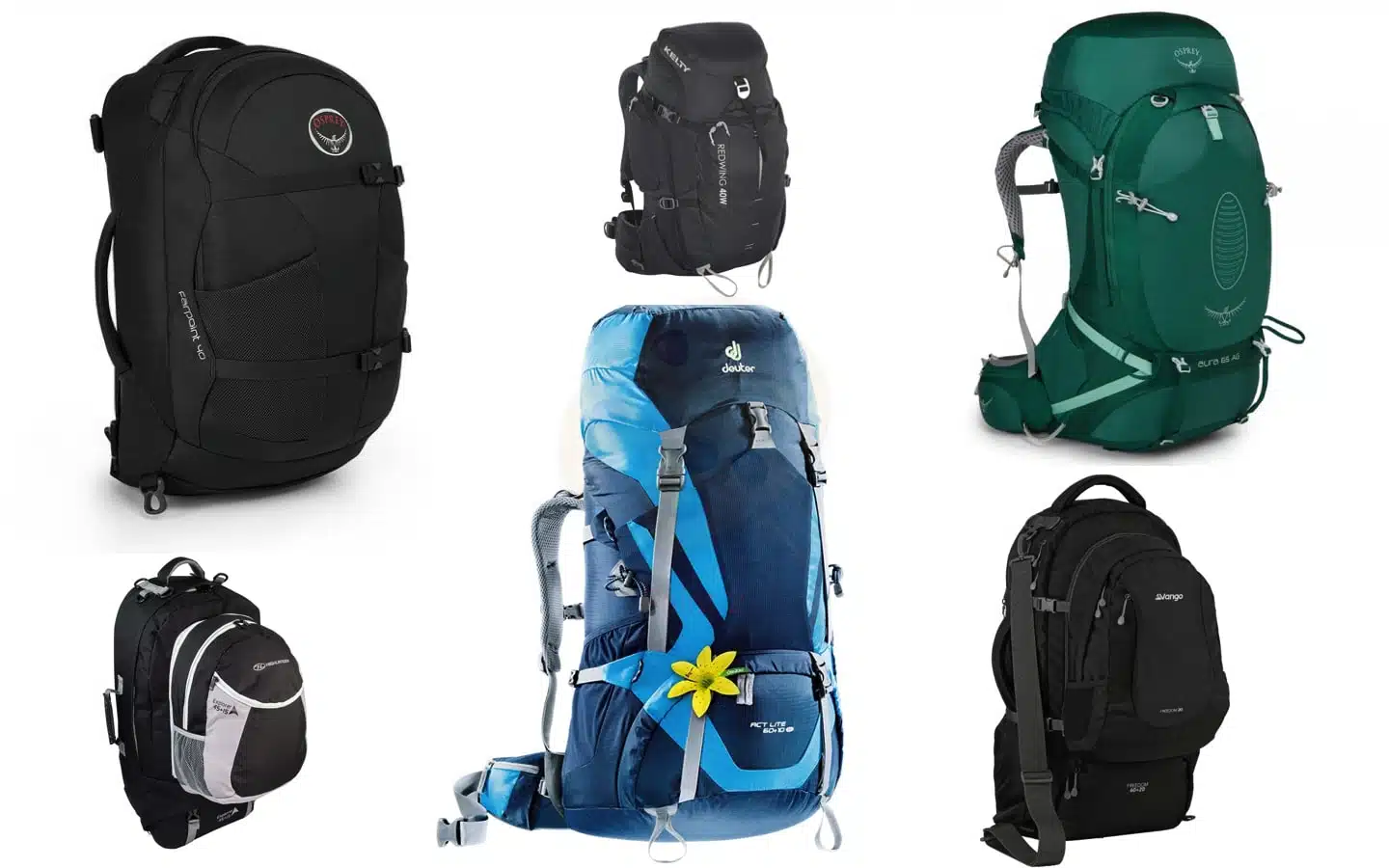 I remember feeling so excited when I bought my first backpack when I was 17 from a stall round the corner from Covent Garden Market. I'd saved up for weeks, bought a cheap backpack (which was really the most I could afford)… and lived to regret it.
That backpack was a bloody nightmare. Not only was it way too big for me (a situation that I really didn't help by stuffing it with too many clothes), it never really fit properly either. No matter how much I adjusted the straps, it never distributed the weight properly and it made my back hurt. A lot.
So that was a bad backpack. The question is what makes a good backpack? Well, first of all, buy one that's made for your gender. Turns out that backpack was a men's one and I'm a woman. It was kind of doomed to fail.
You want a backpack that is lightweight but tough and will wear well. One that is fully adjustable and has a variety of compartments and pockets so that you can separate your belongings.
I much prefer backpacks that have front access to the main compartment as well as top access. You're less likely to end up with all your belongings on a pile on the floor everytime you need to find something small like a pair of socks (because that game gets old really quickly).
My backpack of choice is the Osprey Fairview 40 (the men's version is the Osprey Farpoint 40. It's small enough to bring as carry-on (handy if you're flying on any budget airlines, but also in the interests of packing light), has lots of pockets and storage options and is incredibly well-made.
If you do want to travel carry-on only, I've also reviewed the best carry-on luggage in a separate article – take a look.
Looking for something bigger? The Deuter ACT Lite is another good choice and much roomier.
Daypack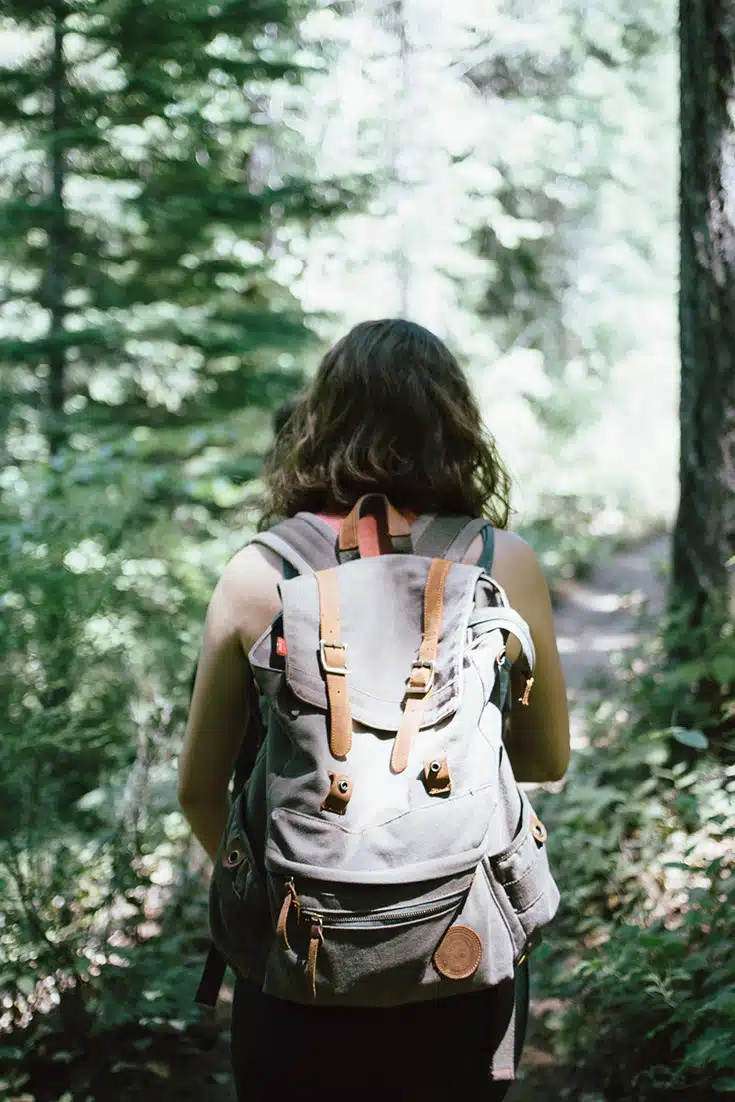 As the name suggestions, daypacks are for day use. More than that, you should pack your valuables in your daypack when you're in transit and keep an extra-close eye on it all the time.
If I'm honest, I don't really think you need to spend too much time worrying about which daypack to choose. As long as it's comfortable enough and big enough to store the necessaries, it's going to do the job. My partner Jon once bought a knock-off daypack at Chatuchak Market in Bangkok and it lasted YEARS before finally coming apart in a blaze of glory.
On the other hand, I've been using the Herschel Retreat Backpack and I love it. It's large, looks stylish and is comfortable to wear all day. But it's so much more than that…
I actually fell straight into a river when trying to cross a makeshift bridge on a Hash House Harriers hash in Bali. I was wearing the Herschel Retreat, which was stuffed with my much-loved camera and a few other electronic bits.
So, here I am, inching my way across the three bamboo poles that supposedly formed a bridge, I slip, fall about 6 ft and get fully immersed in this deep river. I'm talking way over my head (which is probably the reason I didn't break my legs), come out of the river after a rather heroic rescue by one of the gents I was hashing with and EVERYTHING IN THE BAG WAS FINE.
Now, I'm not promising that the Retreat will save you in such a dramatic fashion, but kudos to Herschel for understanding all the silly situations you get yourself into when you're backpacking and making a daypack that can stand up to the challenge. That's all.
Sleeping Bag
You'll definitely need to bring a sleeping bag with you if you are planning on doing lots of camping during your trip. You can normally hire sleeping bags at an outdoors outfitters – but if you're going to be camping a lot, it makes sense to have your own sleeping bag with you.
If you're not really looking to camp, hostels and hotels generally provide bedding, so you can easily get away without a sleeping bag.
Sleeping bags come in a number of guises – when you're picking yours make sure it's suited to the seasons and temperatures you're going to be camping in. I use the Vango Fuse for year-round camping, but you won't need something this heavy duty if you're only going to camp in the summer months.
Roll Mat
Again, only necessary if you are going to be camping a lot during your trip. I don't want to come over sounding all Princess and the Pea, but sleeping on the cold, hard ground is pretty grim. Treat yourself with the comfort that you deserve (i.e. a sleeping mat).
Clothing
Packing clothing for a backpacking trip is a logistical nightmare – particularly if you are planning on doing a lot of activities or travelling to different climates.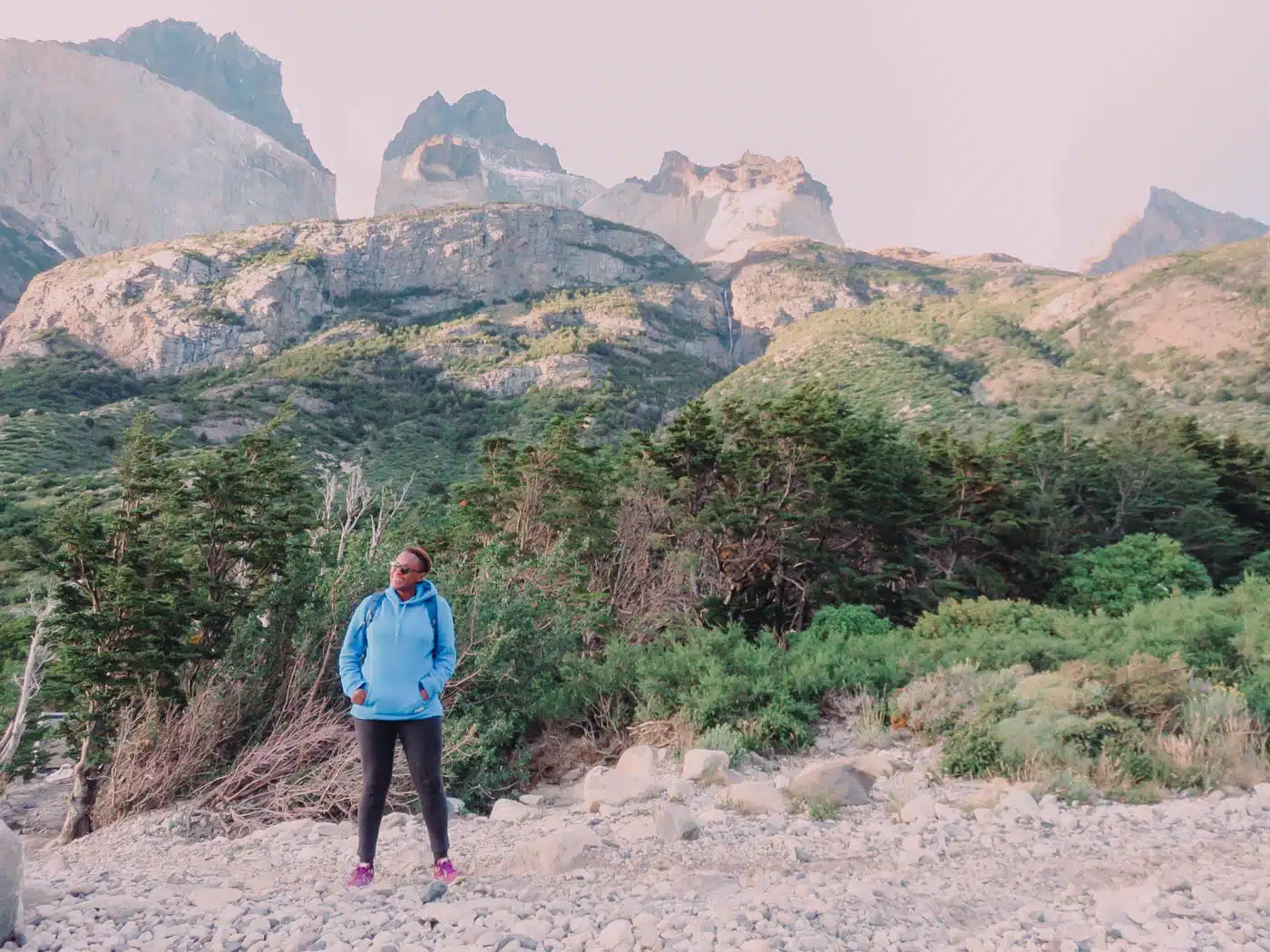 I have two words of extra-sage wisdom to help you out: pack light. It can be tempting to bring everything including the kitchen sink with you for your trip, but you'll almost certainly regret it. Stick to these backpacking essentials – your back will thank you for it.
Waterproof jacket (3 in 1 ones are particularly handy as they save you having to bring several different options with you).
Socks (including at least one pair of liner socks and thick socks for hiking).
Base layer top and bottom
Three tops
A hoodie – I'm a huge fan of my mega-comfortable Silverstick organic hoodie (pictured above).
Two dresses
One pair of travel trousers or travel jeans. I basically wear riding jodhpurs most of the time as they're stretchy and comfortable!
Shorts (optional)
A pair of leggings
Underwear
Hat
Swimsuit, bikini or board shorts
If you're going to chillier climates, you almost certainly want to add a fleece, gloves and a neck gaiter (fleecy tube scarf) to that list.
Likewise if you're going somewhere where bugs are going to be a problem – bring some clothing impregnated with insect repellent. I didn't know about this until a couple of years ago. These days I cannot live without my Craghoppers Nosilife top and trousers and at night, my We Drifters Anti Insect Sleepwear.
Read My Full Review of We Drifters' Anti-Insect Sleepwear
Footwear
Hiking Boots
I pretty much always go hiking when I'm travelling, so I never travel without my hiking boots. Yes, they're a bit of a pain to transport (or wear on the plane) but they're invaluable for protecting your feet and ankles on any trek. Find ones that are comfortable enough and you can even wear them on a day-to-day basis.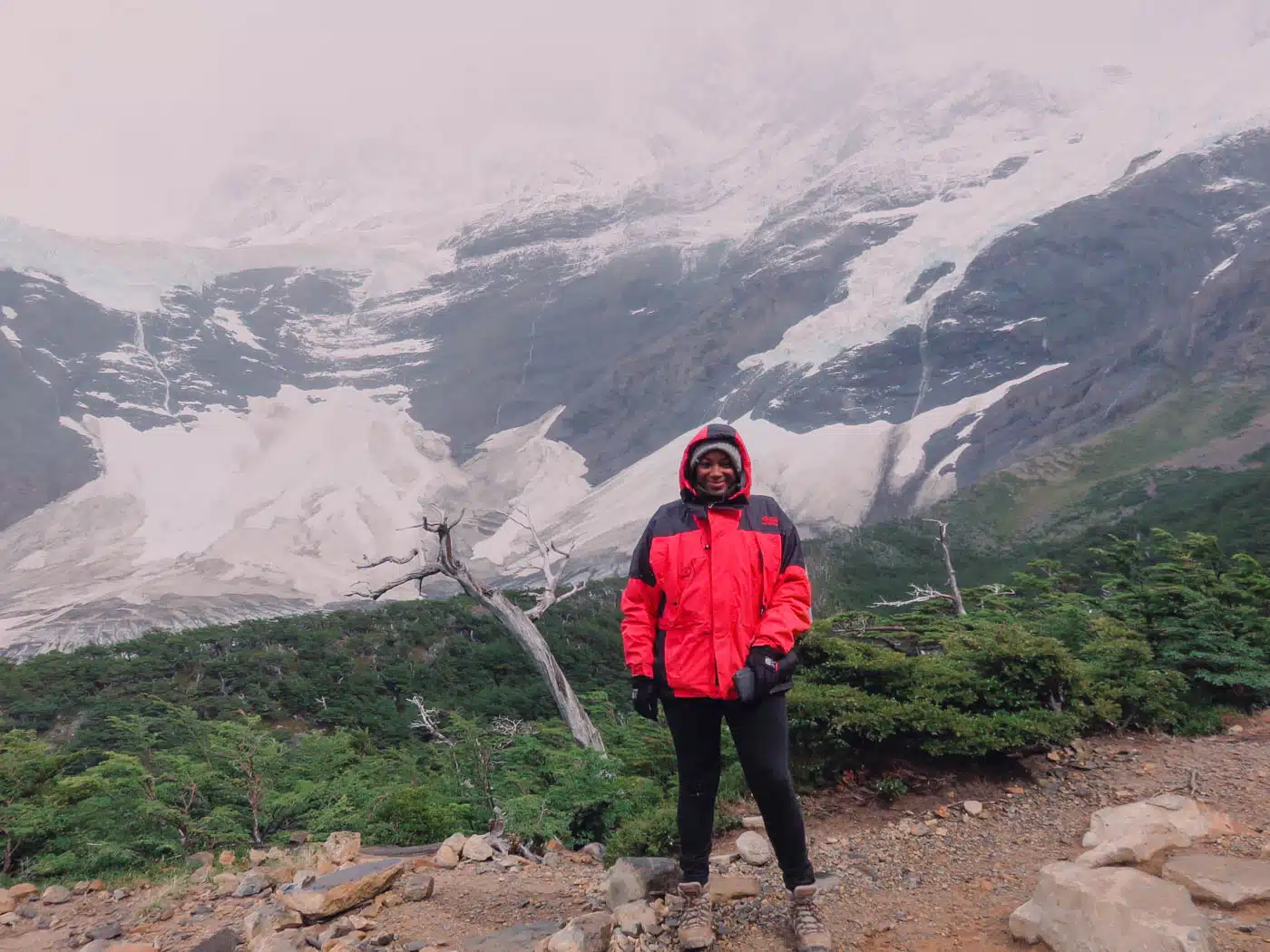 I've had my Berghaus Expeditor AQ Ridge boots for a while and they've always been reliable as well as being lightweight. I've used them to hike the Torres del Paine, scale mountains in the French Alps and bag some peaks in the Lake District and they're still going strong.
Jon's Merrell Moab 2 Mid are good lightweight men's hiking boots that are comfortable straight out of the box and sturdy enough for most maintained trails.
Trainers / Walking Sandals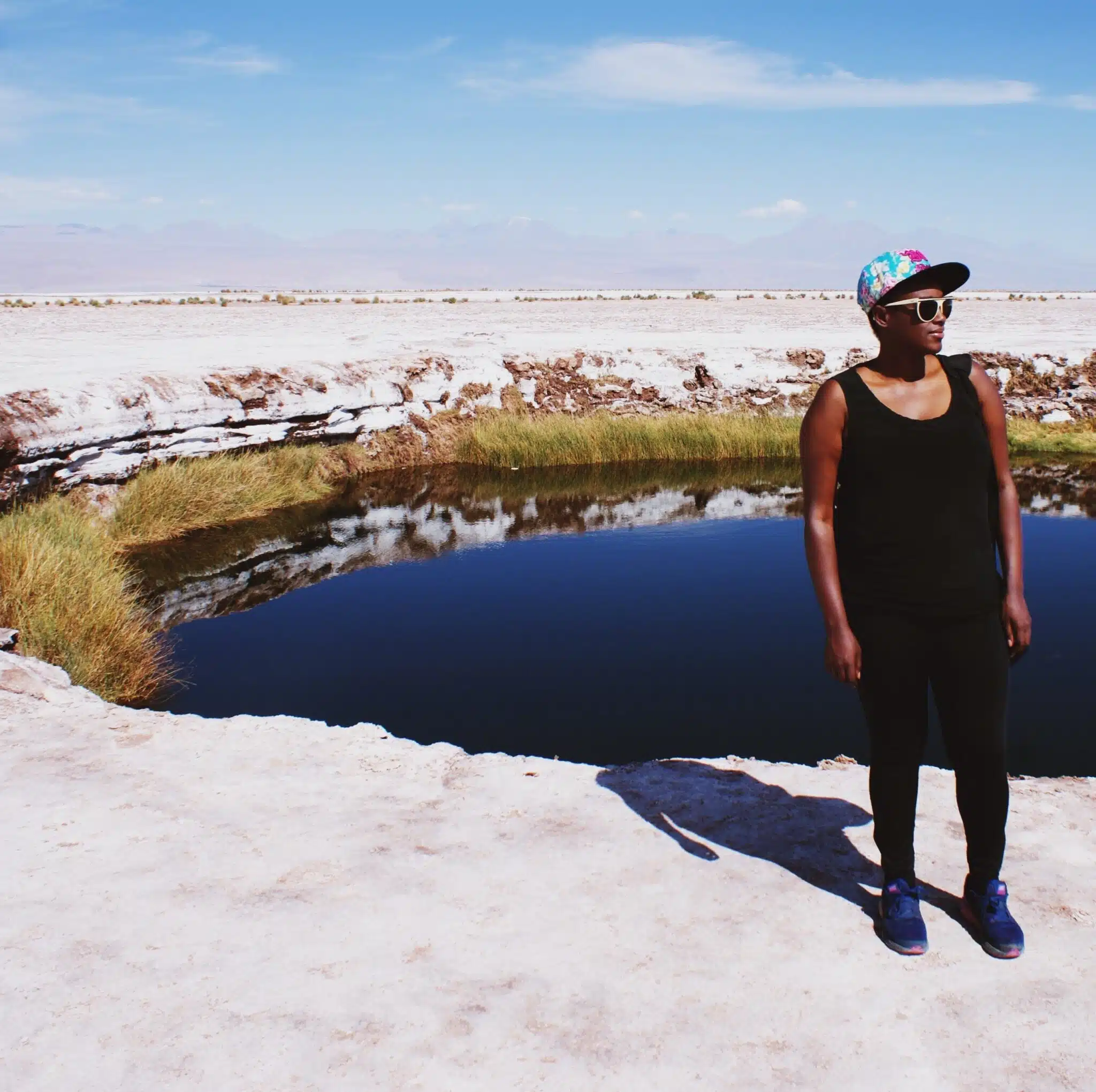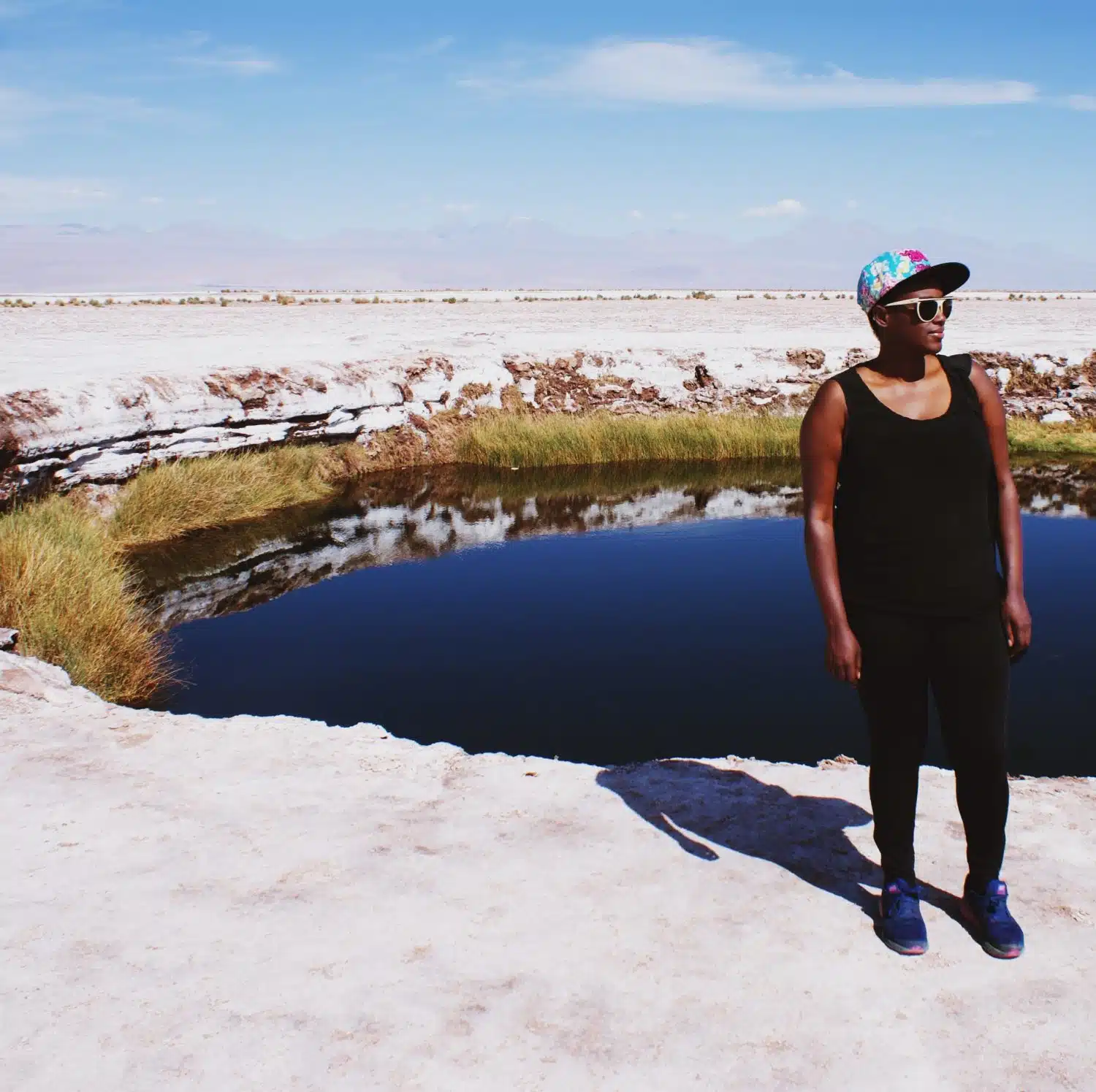 You'll be clocking up a lot of miles when you're out and about – comfort should be your biggest concern. Your choice of travel shoe will come to haunt you if you get it wrong, so don't.
I'm really, really fussy when I'm shopping for travel shoes, so much so that I'm sure I've pissed a few shop assistants off.
But you know what? I've never had to hobble around with blisters or really sore feet after a day's sightseeing and that's something I'm willing to get fussy about. These days I just order a few pairs from Amazon and return the ones that aren't right.
If I'm traveling in colder climates, I wear a pair of lightweight trainers or walking shoes. I'm "blessed" with extremely flat feet, and need a reasonable amount of foot support, even when I'm just trailing around museums – trainers are perfect for this. New Balance make some nice walking shoes for women and men.
In warmer places, you can get all snazzy and opt for a pair of walking sandals. I love my Birkenstock Arizona sandals (they're unisex, so good for the guys too) – but you might want something a little more heavy-duty. Read my walking sandal reviews before you buy.
Collapsible Water Bottle
Let's not piss around, we all need to make an effort to travel in a more sustainable and eco-friendly fashion. I'm no expert but doing something as simple as bringing your own water bottle is no big hardship for you, yet will save on over 700 water bottles per year if you were to consume a conservative two bottles a day.
Just make sure that you refill it with water that's safe to drink. If you're remotely unsure, sterilise the water with a Steripen first. Traveller's tummy is really something that you want to avoid.
Steripen
If my reference to the Steripen above had you a bit baffled, let me explain. A Steripen is a handheld ultraviolet water purifier that eliminates 99.9% of bacteria from water. It's rechargeable and each one sterilises up to 8,000 litres of water. Basically, it's a bit of a godsend and I never travel without one.
Travel Towel
Microfibre towels are a godsend for travellers – they're super lightweight so are a much more practical option for lugging around with you than normal towels.

My favourite is this Dock & Bay towel as it also doubles up as a practical beach towel.
Read more: Best travel towels.
Toothbrush and Toiletries
Unlike hotels, many hostels don't provide shower gels, lotions or other toiletries. Bring some with you – but beware, it's amazing how quickly the weight adds up. I'd stick to travel-sized bottles and try and refill them along the way. Don't forget your toothbrush either!
Read more: Best travel toothbrushes
Camera
I know, I know, your phone can take pictures. But if you're remotely serious about photography, you'll want a separate camera.
I used to be of the DSLR school, but bought a Sony A6500 mirrorless camera a few years ago and I'm hooked. It's not the newest model anymore, which means you can pick it up cheaper if you do decide to go for it.
If you want a compact, the Canon PowerShot Elph 190 is a great option for high-quality photos from a tiny camera.
GoPros are the action-lover's alternative. I don't like the wide-angle photo lens, so only use mine as an addition to my camera, not as a replacement.
Electronics
These fall firmly into the school of bring what you need. I obviously travel with my Macbook for writing stream of consciousness masquerading as packing list posts like this, but if you don't need a laptop, don't bring one.
Bring headphones though. Music and podcasts are the saviour of many a long journey.
Universal Travel Adapter
I'm one of those cursed people who always seems to have the wrong adapter for any given location. Even when I manage to bring the right adapters, countries that are side by side have different plugs (Brazil and Argentina I'm looking at you), so I end up carting around a tonne of adapters just in case.
Universal travel adapters are an actual lifesaver (OK, maybe I'm exaggerating a bit). But they're a practical option to save you having to bring several adapters for longer trips covering several countries.
Portable Travel Battery
Let's play a little game. What's worse than sitting next to a snoring, farting all-round loud human being on a 17-hour bus journey? Answer: when your phone battery dies after one hour and you don't have anything else you can listen to music on. This may have happened to me.
Learn from my mistakes and bring a portable battery. Preferably one that can charge your phone at least a couple of times to last for longer journeys. Or you can opt for a solar charger.
Headlamp
Torches are good but headlamps are better. Not only do you get to walk around looking like some kind of adventure-loving pro but your hands are free to do whatever the hell crazy things they want.
Inflatable Pillow
Some pillows are gross. Others are flat. You'd be surprised how much a bad pillow can mess with your beauty sleep. Bring your own inflatable pillow. You'll definitely need it if you're camping too.
Ear Plugs
There'll always be a couple in a dorm who think they can get jiggy in the dark and noone will know because the lights aren't on (FYI people, they KNOW). Bring some earplugs and you might come out of it unscathed.
Plus, see reference above to snoring travel companions.
Eye Mask
You need to look good for all the Insta pics and that's just not going to happen when you've been woken up 10 times at night by someone turning on the lights.
Kindle
Kindles are great if you like to read but aren't down with carrying the weight of a not small child in books. Plus, it means you're not restricted to the sometimes alarmingly rubbish selection available at the book swap shelves. Here are some awesome books to read while you are travelling instead.
First Aid Kit + Medication
If you're anywhere near as clumsy as me, or even if you're not, bring a first aid kit. Bring rehydration sachets for hangovers, ditto paracetamol.
Don't forget your malaria tablets if you're going to malarial zones and any prescription medications (check restrictions in countries you're travelling to though).
Swiss Army Knife
Not just for Boy Scouts and Girl Guides, a Swiss Army Knife has so many of those things we use a lot without thinking about it. Ever tried to open a bottle of wine without an opener? Exactly.
Just DON'T pack it in your carry on.
Insect Repellent
I'm from the U.K, which means there's about a 1-week period where you might get bitten by a mozzy, but most of the time you can stroll around safe in the knowledge that some creepy crawly isn't going to try and suck your blood. If only this were the case in other countries.
Can you imagine my surprise(!) one morning during a hike in the north of Thailand when I woke up with 120 bites on one leg (obviously I got bitten on both legs but I got bored of counting bites after the first leg). Add mosquito-borne diseases like dengue and malaria to the mix and you'll see why it's a good idea to wear insect repellent.
This is probably the most extreme example of the blood-bath love fest that seems to be me and mosquitos but just bring some OK. For me and both my scarred legs.
Sunscreen
I've seen plenty of people walking around looking like Sir Davos (The Onion Knight from Game of Thrones) after the battle of the Blackwater. You know, when he's been marooned on a deserted rock and has suppurating blisters all over his sunburnt face. It's not a good look. Luckily, there's an easy way to stop it from happening. It's called sunscreen.
Duct Tape
It might sound a bit weird but really, duct tape is the backpacking essential you never knew would be so handy. You can use it to hold tents together, hold hiking boots together, and generally provide a temporary fix for most rips and breaks. You're welcome.
Packing Cubes (Not Essential but Useful)
I've only started using packing cubes in the last year but I'm hooked. They're an easy way to keep your backpack organised and make it much easier to find things quickly and without emptying your backpack.
If you don't yet own any, Amazon always has good deals on the eBags sets.
Travel Insurance
Yes, I know. It's really boring. But necessary. Anything can happen when you're on the road and the cost of fixing problems (or yourself if you have an accident) is almost always way more than an insurance premium. Save £20 now or pay thousands later?
If you have annual travel insurance, check that it covers your trip. Some providers only insure trips of up to 30 or 45 days, which isn't going to cut it if you're away on a big backpacking trip. Know before you go.
Pre-Paid Cash Card
We like using our money for interesting things right? Not bank charges. Get a pre-paid cash card, a card from fee-free account or a fee-free credit card (make sure you pay the balance each month in full though) to save paying for ATM or transaction fees as you travel.
Unlocked Mobile Phone
Mobile providers seem to see roaming as some unlimited cash cow they're more than willing to milk dry. Here's a tip: make sure your phone is unlocked before you travel and buy a local sim card at the airport. You can then use mobile data and call local numbers at a fraction of the cost.
Other Backpacking Essentials You Need to Remember!
Useful Travel Apps
I cannot even begin to describe what travelling was like before touchscreen mobile phones. In many ways, it was better (I'm old, of course I'm going to say that) but even I can't deny that there are a lot of travel apps that really do make your life a lot easier. Google Translate and XE.com (currency converter) are the two I use the most but you should check these travel apps out too.
Passport, Visa and Travel Documents
Leaving the best until last. Make sure you pack them, otherwise the only place you'll be backpacking to is the local cafe.
And that's it. You're ready to head off. Enjoy. You're going to have a blast.
Backpacking Essentials: At A Glance
Backpack
Daypack
Sleeping bag
Sleeping pad
Clothing
Waterproof jacket
Footwear
Collapsible water bottle
Passport, visa and travel documents
Travel insurance
Travel Towel
Anti-Insect Sleepwear
Steripen
Toothbrush and toiletries
Camera
Electronics
Universal Adapter
Portable travel battery
Headlamp
Inflatable pillow
Ear Plugs
Eye Mask
First Aid Kit + Medicine (Anti-Malarial Tablets)
Kindle
Swiss Army Knife
Insect repellent
Sunscreen
Duct tape
Pre-paid cash card or suitable low-fee card for international use
Unlocked Mobile Phone (so you can use local sims)
Useful travel apps on your phone
Sunglasses
Packing Cubes and/ or stuff sacks (not essential but useful)
Love this? Save and share on Pinterest.