Wondering what to pack for a cruise? Don't miss this step-by-step guide. Everything you need to know before you go.
You're going on a cruise – chances are your first and most pressing question is… what should I pack?
Packing for a cruise is tough – on the one hand you want to make sure that you have all your bases covered: not only are you packing for your time aboard the ship, but you also need to bring stuff for your shore excursions, not to mention travelling to and from the cruise itself.
On the other you're limited by pesky things like airline baggage allowance and not wanting to heave around a bunch of stuff that you never touch during the trip (hands up if you're guilty of that – I sure am). 
I recently took my first cruise with Princess Cruises on the shakedown cruise of their brand-new Sky Princess. Not only was it rather brilliant (and you can read all about my Sky Princess experience here) but I was relieved to find that even though it was my first cruise, I'd totally aced the what to take on a cruise side of things. 
Admittedly some of that was luck and some of it was the meticulous geek in me who just loves a bit of planning ahead.
Left to my own devices, I'm notorious over-packer, a habit I've learnt to curb by planning my packing lists in a lot of detail. Anyway, the end result was this step-by-step cruise packing list – perfect for you to whizz through when you're preparing for your trip.
PS: Going on your first cruise? Don't miss my handy first-time cruise tips guide. 
Practical Tips for You to Consider Before Deciding What to Pack for Your Cruise
Before we get to the list proper, I've come up with a few things for you to think about before you put one single item in that suitcase.
Yes, I know you're keen and raring to go but think these things through and you'll save yourself a headache in the long run.
Consider whether you want to bring a whole new outfit for each day of the cruise or if you'd rather pay to have some of your clothing laundered during the trip. Some cruise ships have self-service laundry areas – check ahead to see if yours does.

Obviously no small part of your cruise packing list will depend on where you're cruising to. Heading to The Caribbean? Pack for hot and relatively humid weather. Going to Alaska on a Northern Lights cruise? Pack lots of layers of warm clothing and some outers ready for chilly nights on deck. If, like I did, you're cruising in the Mediterranean, you will want to pack for warm days but allow for a couple of potentially cooler nights. 

What are you going to do on port days? Planning a few outdoor adventures like a spot of hiking? Bring appropriate clothing and footwear. Just planning on mooching on the beach? Bring some more swimwear. 

Think about any specific cruise activities you have booked / want to book and make sure you pack for those accordingly. I love diving and am already planning a Caribbean cruise with a few diving excursions, so will need to bring my diving licence. 

Is there going to be a formal night on the cruise? What about any other themed nights? Check before you pack – it's annoying to have to try and cobble something together at the last minute when you're on board. 

I mentioned this in my first-time cruise tips guide but be sure to a) get travel insurance and b) check that it covers cruise travel. Most policies don't cover cruising as standard and you need to add this as an extra.
What to Pack for a Cruise
Cruise Carry-On Bag Packed With The Most Important Cruise Essentials
I'm a huge advocate of bringing a change of clothes and any essentials in a carry-on bag wherever you're going and checking in luggage, but this becomes doubly important when you are going on a cruise.
Why? Mainly because you'll check in your luggage when you get onto the ship and it can take some time for it to make its way to your stateroom (cabin).
Think about it – if you don't have a couple of cruise essentials (*cough* swimsuit so you can get straight into the pool *cough*) with you, you'll have to hang around dolefully waiting for your baggage to turn up. Nobody wants that at all.
On a more practical level, you'll also want to make sure you have any items you really need to pack on a cruise with you – like a passport, booking confirmation, prescription medication and a power adapter and charger, too.
PS. I was hugely impressed with Princess' OceanMedallion technology that meant all my check-in admin was done well before I set off on the trip, minimising the amount of info I needed to bring with me on the day but it will vary depending on your cruise liner.
Passport
Confirmation number + booking details
Pre-printed luggage tags
Certificates for any travel vaccinations you need for the trip
Driving licence (in case you want to hire a car on any shore days)
A change of clothes
Necessary electronics
Charging Cable
Swimsuit
Sunglasses
Sea sickness tablets (you never know)
Travel insurance documentation
Cruise Packing List: Clothing + Accessories
It's worth bearing in mind that the dress code will vary from cruise to cruise and this will affect your list of things to bring on a cruise accordingly.
Many ships have a formal night, or will require that passengers are attired in formal clothing to dine in certain restaurants while others are just casual through and through.
Check the information sent to you to see if there are any special requirements or dress codes that you should be aware of before you go all gung-ho on the packing front.
Generally I'd say you should aim for casual wear during the day and then something smarter for the evening (no flip-flops / jeans etc).
That said, you can pretty much go as formal as you like for dinner – so if you have a fancy dress or suit you want to strut about in, go ahead.
I'm not going to list the number of each item of clothing you should bring as a) it will depend on how long your cruise will be and b) it will vary depending on whether you choose to wear a new outfit every day. This is what you'll need to start with.
Smart-casual clothing for the daytime – whatever combination of tops, shorts, dresses and trousers you feel you need.
A couple of smarter outfits for dinner
A jacket
Comfortable clothes for shore excursions
Formal Dress (I'd bring at least one)
Smart pair of shoes
Comfortable shoes for shore excursions and walking around the ship
Underwear
Socks
Swimwear
Kaftan or cover-up
Any sunglasses you didn't put in your carry-on
Flip-flops or sandals for the pool
Hat(s)
Daybag and/or beach bag
Gym clothes + trainers if you're planning to go to the gym.
Laundry bag
What Toiletries to Pack for a Cruise?
While toiletries should be on your list of things to bring on a cruise, remembering to bring the right toiletries isn't the be all and end all of your trip.
Forget something and you're probably going to be able to pick it up either on the ship or in port – just at a steeper price.
Still, it's much easier to save yourself the bother and bring what you need with you.
Cleanser / toner / moisturiser
Shampoo + conditioner (although your stateroom will have a generic one) 
Toothbrush + toothpaste 
Deodorant 
Hand sanitiser 
Suncream 
Lip balm (with SPF) 
Insect repellent (for shore excursions) 
Makeup (if you wear it) 
Hanging toiletry bag (much more useful for making the most of space in the small stateroom bathrooms)
Gadgets
If you're one of those people who literally switch everything off the moment they get onboard (oh, how I envy you), you're good to skip this section covering electronic things to bring on a cruise.
Phone charger
Voltage adapter if necessary
Camera + spare memory card
Travel clock – don't forget to manually adjust it as you move through time zones during the cruise.
Waterproof camera – I resisted a GoPro for so long but now I never travel without it.
Headphones – for all that blissful zoning out by the pool.
Extras
OK, so these aren't cruise essentials but you might want to consider bringing the following…
Alcohol. Many ships allow you to bring a bottle or two onboard (check your booking to see your specific allowance). 
Books. I know, I know they add weight to your luggage and you can just bring a Kindle, but there's something so nice about working your way through the books you've been saving for vacation time during your cruise trip.
Packing cubes – I actually didn't bring mine on the cruise as I knew I was going to be putting my clothes into the wardrobe as I'd be staying put for a week, but I know others swear by using them on every trip.
Drybag – Totally depends on if you're planning on doing any watersports or are just really particular about making sure you keep your belongings dry. 
Reusable water bottle – particularly good for shore days. Just fill it up onboard and bring along.
What NOT to Pack for a Cruise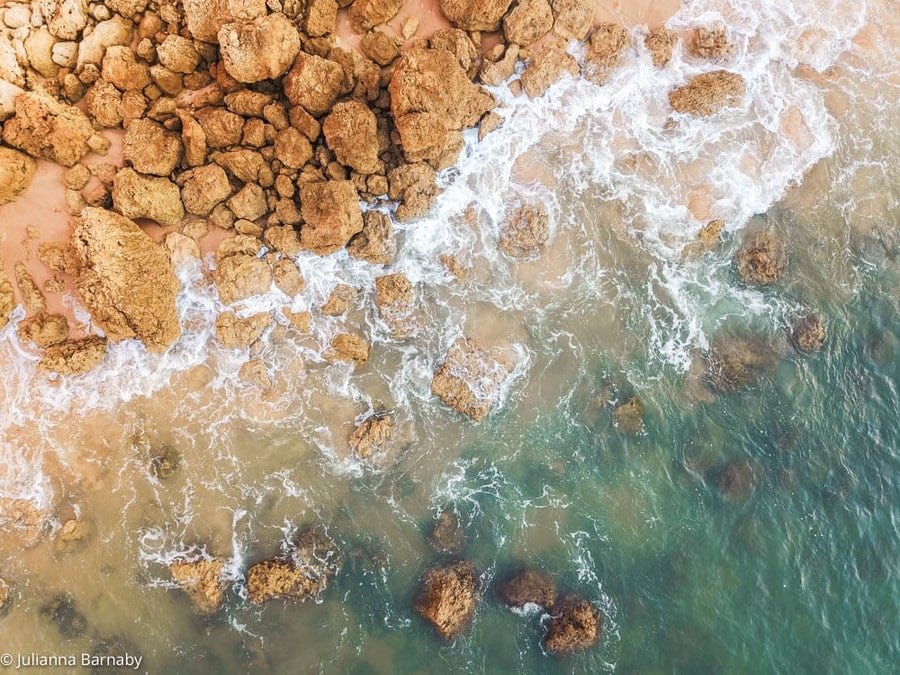 I've covered off what to pack for a cruise, now it's time to deal with what not to pack for a cruise! Save yourself a headache and leave these at home.
Drones – much as you may love your drone (I certainly love mine), they're generally not permitted on cruise ships and will be taken off you at embarkation. 
Kitchen gadgets and appliances – tempting as it is to bring your Gaggia coffeemaker with you, just leave it at home. You won't have space and there are plenty of options onboard. 
Expensive jewelry. It's just not worth the chance of losing it. Plus your travel insurance often only covers you up to a certain amount per item if lost while travelling and expensive jewelry is likely to be way above that. 
Any items that are forbidden by the cruise company. Should go without saying but I'm saying it anyway. 
Printable Cruise Packing List 
I've included a handy printable cruise packing list below. Either print it or save for later on Pinterest.
There we are. The ultimate cruise packing list! I hope you have an absolute blast on your trip.
Read More Cruise Tips
Looking for more cruise guides and tips? Read these:
Love This? Save and Share on Pinterest! 

I was hosted by Princess Cruises for the shakedown cruise on the Sky Princess. As ever, all thoughts and opinions are very much my own.