Step in the world of slow travel – a mindful approach to exploration that focuses on engaging with local cultures and taking a deep dive into the heart of a destination – with my step-by-step guide.
Slow tourism and slow travel are concepts you've likely heard a lot about in recent years, but what are they and how can they change the way you travel?
I've written this comprehensive guide to provide you with insights into how slow travel can transform your journeys into enriching experiences, along with practical tips to help you incorporate slow travel into your next trip. 
So, what is slow travel exactly? At face value, the term simply refers to slowing down, looking around and really taking in the scenery around you. Sounds simple right, but admittedly I think we all (myself included) need that reminder from time to time in everyday life and when travelling. 

Dig a little deeper, and you'll find that slow travel isn't just about the speed of your journey (though that's a part of it) but a mindset. Think of it as a commitment to learning more about a destination, its culture and the individuals who live there. Pretty cool, right?
Let's delve deeper. 
The History of Slow Travel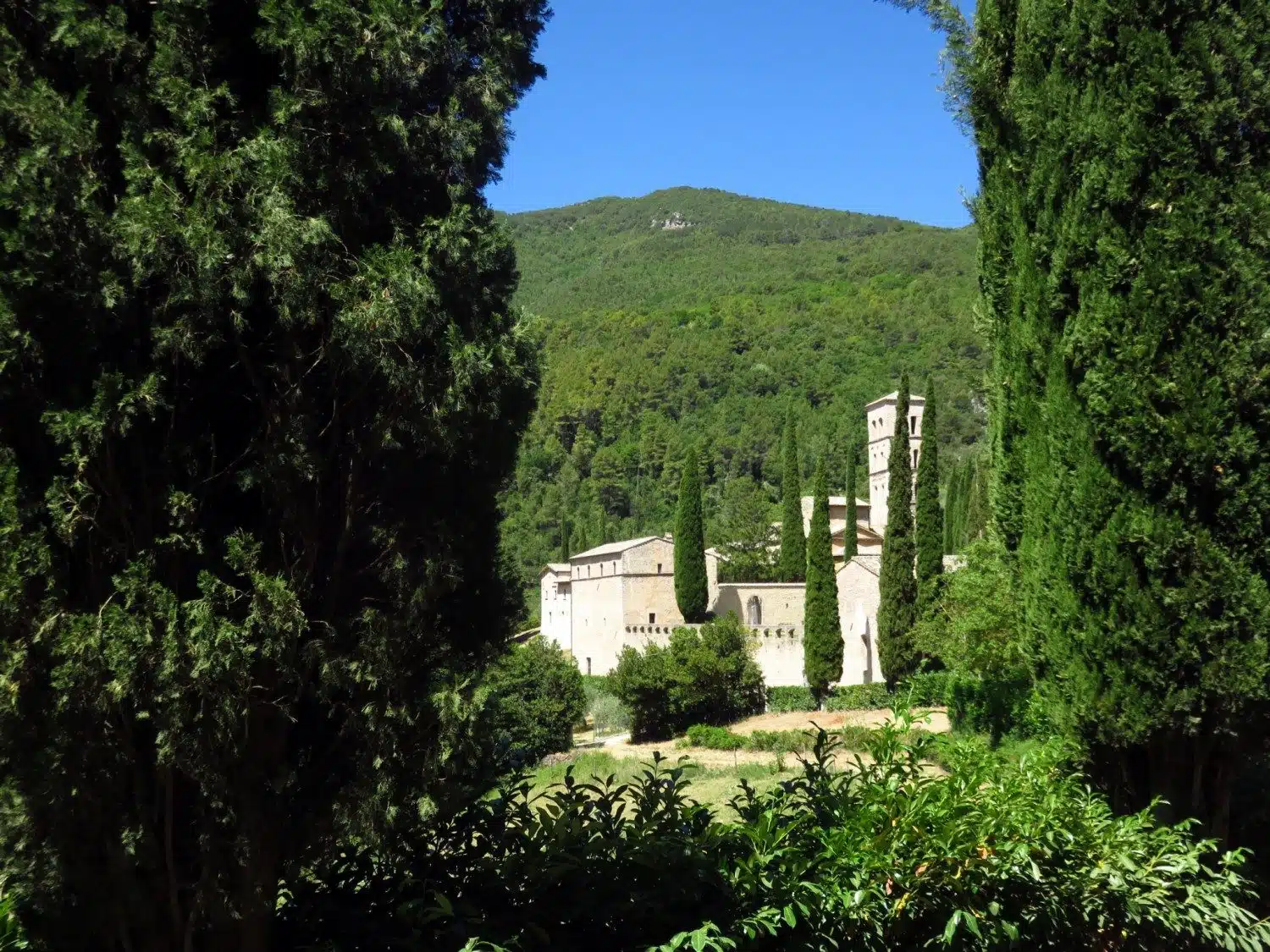 Slow travel is a concept that isn't necessarily new but is quickly becoming a popular subject for travel professionals and casual holidaymakers looking to experience a location and culture in-depth.
The earliest whispers of slow travel as a movement began with slow food when Carlo Petrini demonstrated the importance of knowing where our meals come from and enjoying them with the people around you. In essence, slow down and smell the roses.
Ironically, when you think about it, slow travel is how we (as people) are meant to travel and how we did for centuries before aeroplanes. But alas, things move a little faster nowadays.

In the past few years, more professional and amateur travellers have made a conscious effort to travel more sustainably and slow our experiences down in order to experience cultures, landscapes and ideas in greater detail. 
I'm here for it.
So, What Exactly is Slow Travel?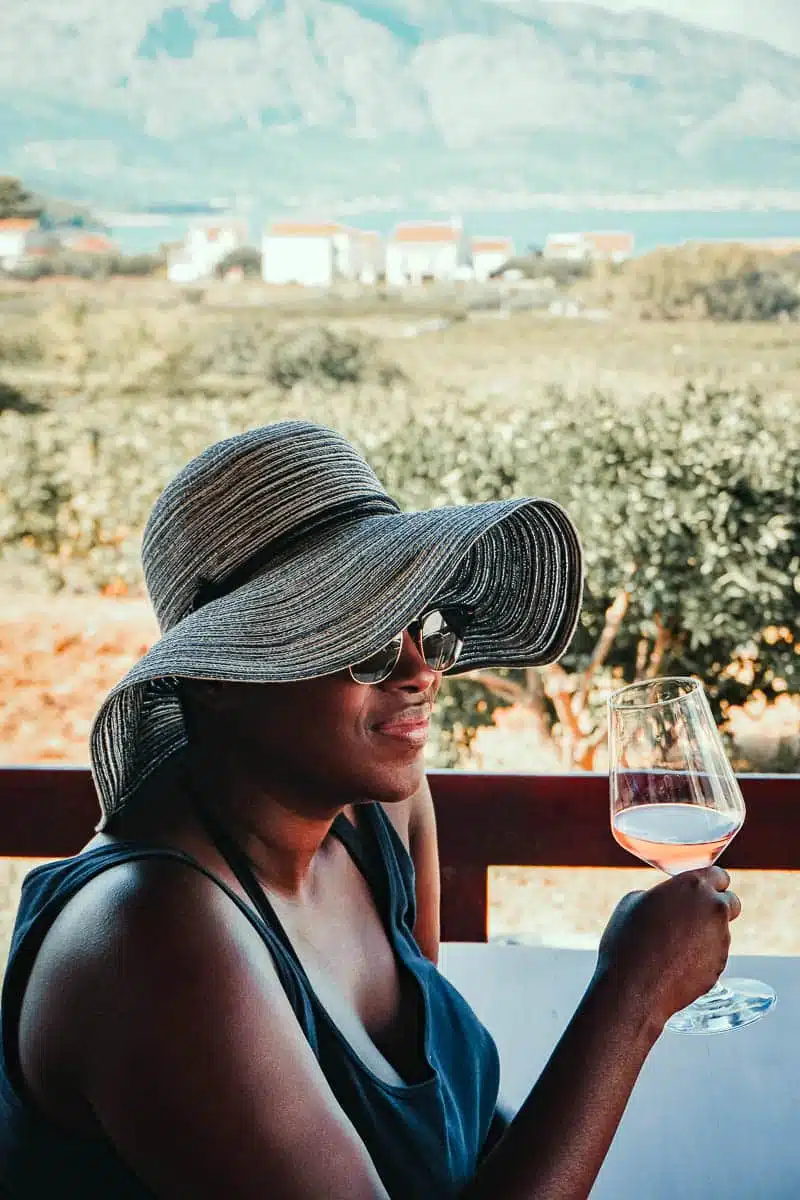 With more focus on the importance of travelling ethically and responsibly, more people understand that part of travelling sustainably means we must focus more on the present rather than rushing aimlessly to the next destination.

Slow travel isn't just about how you get to a destination but being sure to interact with people, nature, and concepts along the way.
Slow Travel vs. Traditional Travel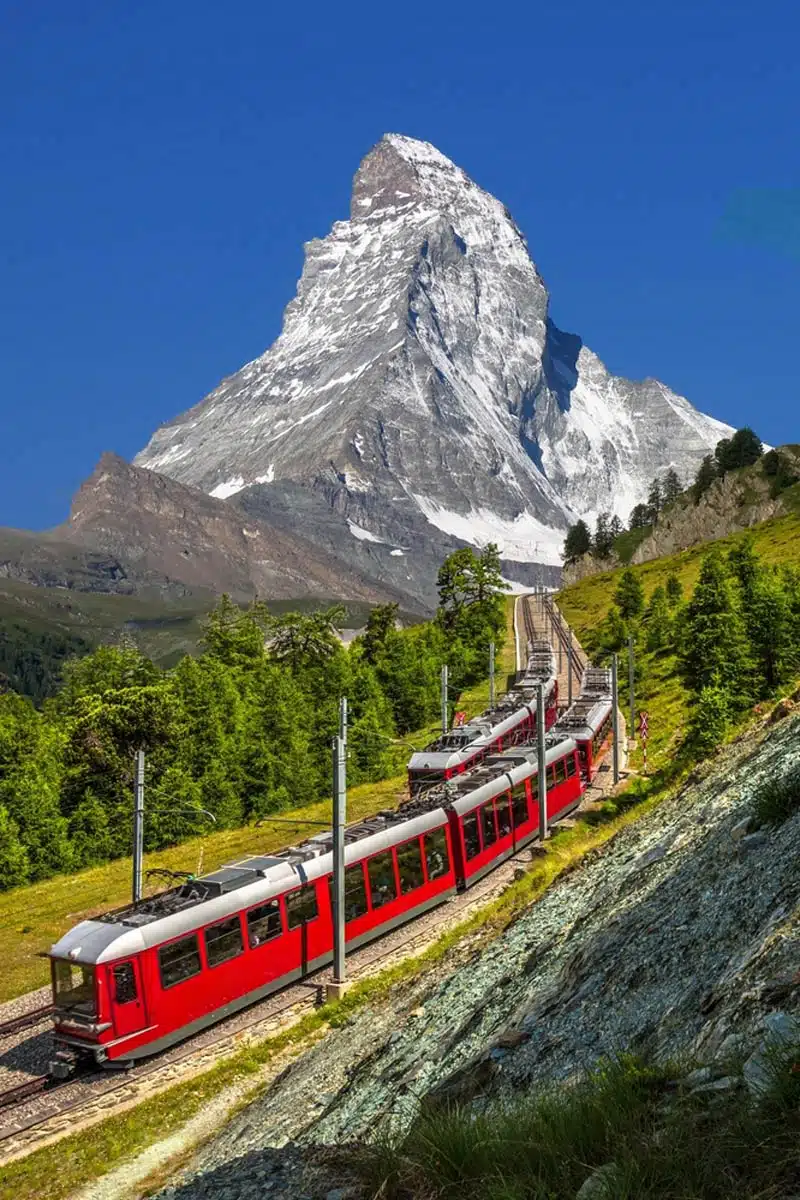 When I think of slow travel vs. traditional travel, the first thing that comes to mind is alternative modes of transportation vs. aeroplane.
Sure, there are some locations you need to fly into, but once you're there, opt for public transportation instead of hiring a car. Bike from one village to the next. Or maybe take a point-to-point trek while camping or staying in B&Bs along the way.
The main difference between slow travel and traditional travel (i.e. travel as we've known it for the past several decades) is not rushing to the next destination and creating a plan or itinerary but leaving free time for something that may pop up out of the blue.
The Tenets of Slow Travel
Local Immersion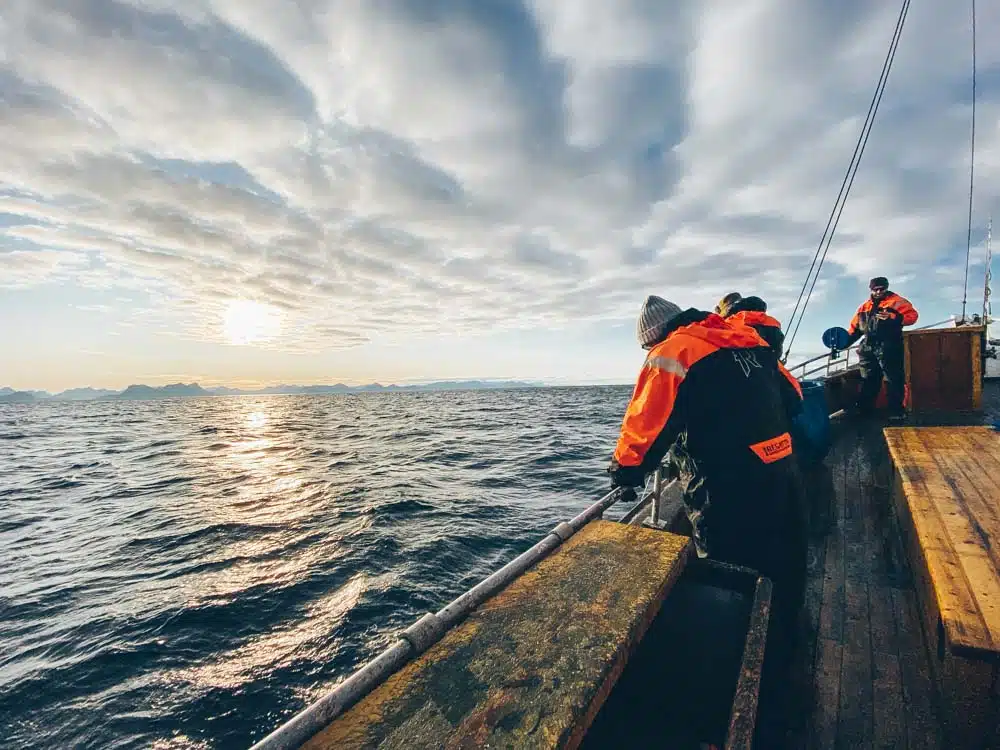 If you're learning how to slow travel, the first step is to immerse yourself in the location and culture you're visiting.

Whether that's taking a long walk instead of an Uber ride or striking up a conversation at a table with locals instead of getting your coffee to go, slow travel starts with the experiences you have with others along the way.
Sustainability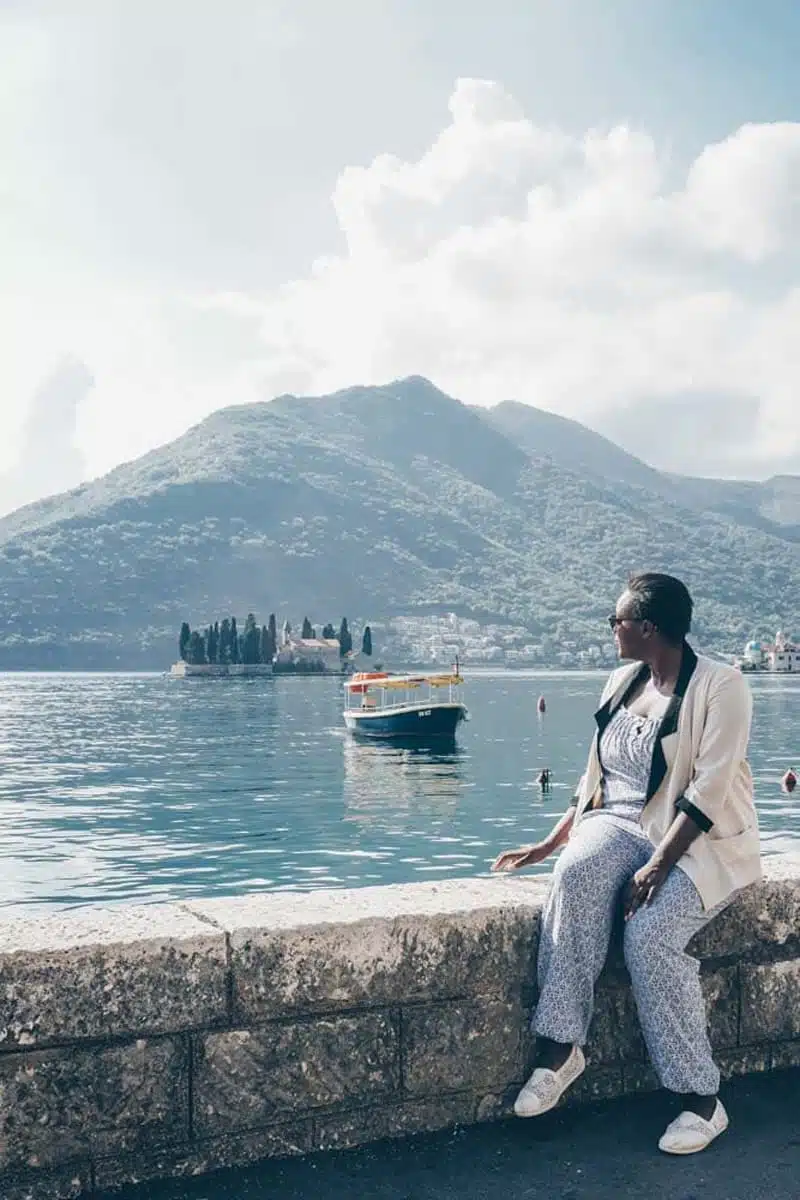 The slow travel experience often goes hand in hand with sustainability. Many of the same tenets of responsible travel apply to slow tourism, including the socio-cultural, economic and environmental impacts.

If you travel by bicycle, on foot, or even on a train, you're more likely to dine in local restaurants and shop at smaller businesses and learn about people and places in greater detail.
Self-Fulfilment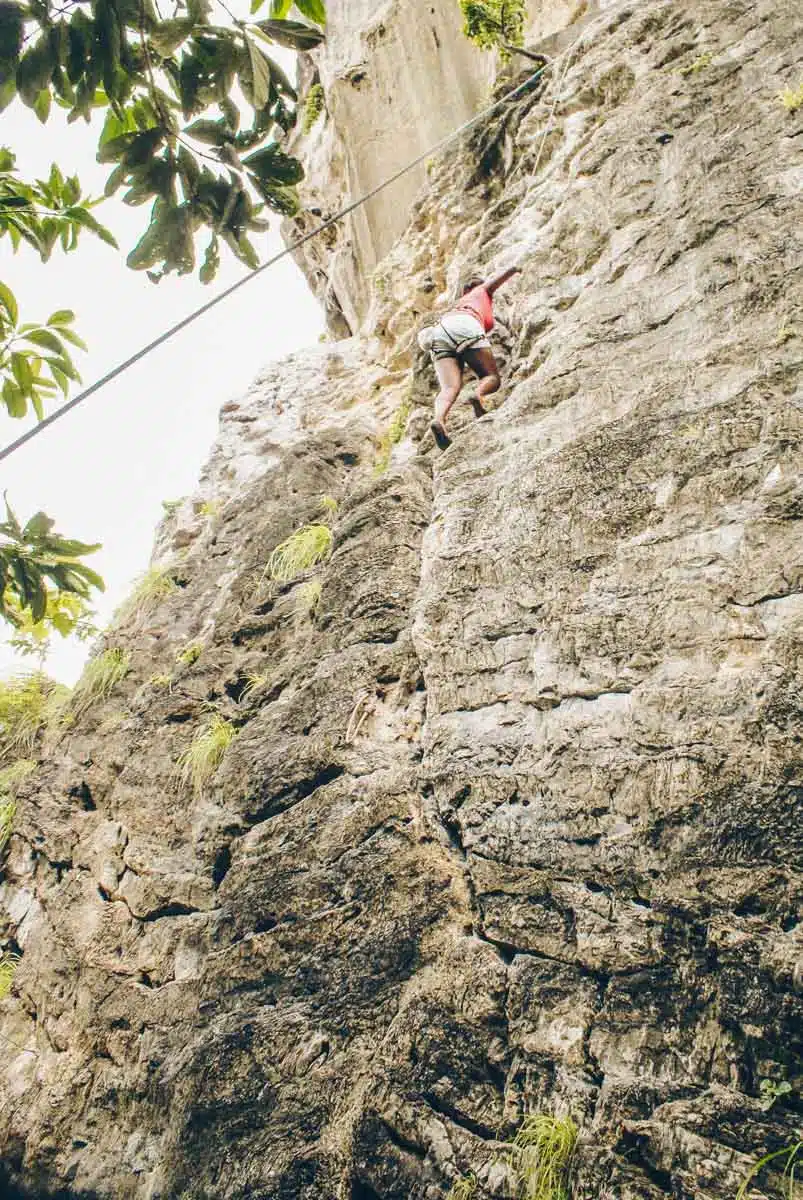 Instead of rushing at a breakneck speed from one landmark to the next, you can slow down, forget about social media and really let yourself enjoy your travels at your own pace. You'll thank yourself for it.
What are the Benefits of Slow Travel?
There's a lot we can learn from slow travel around the world. When you plan ahead and understand what slow travel means and how you can incorporate it into your itinerary, there's a lot of upside.
Leaning into Cultural Understanding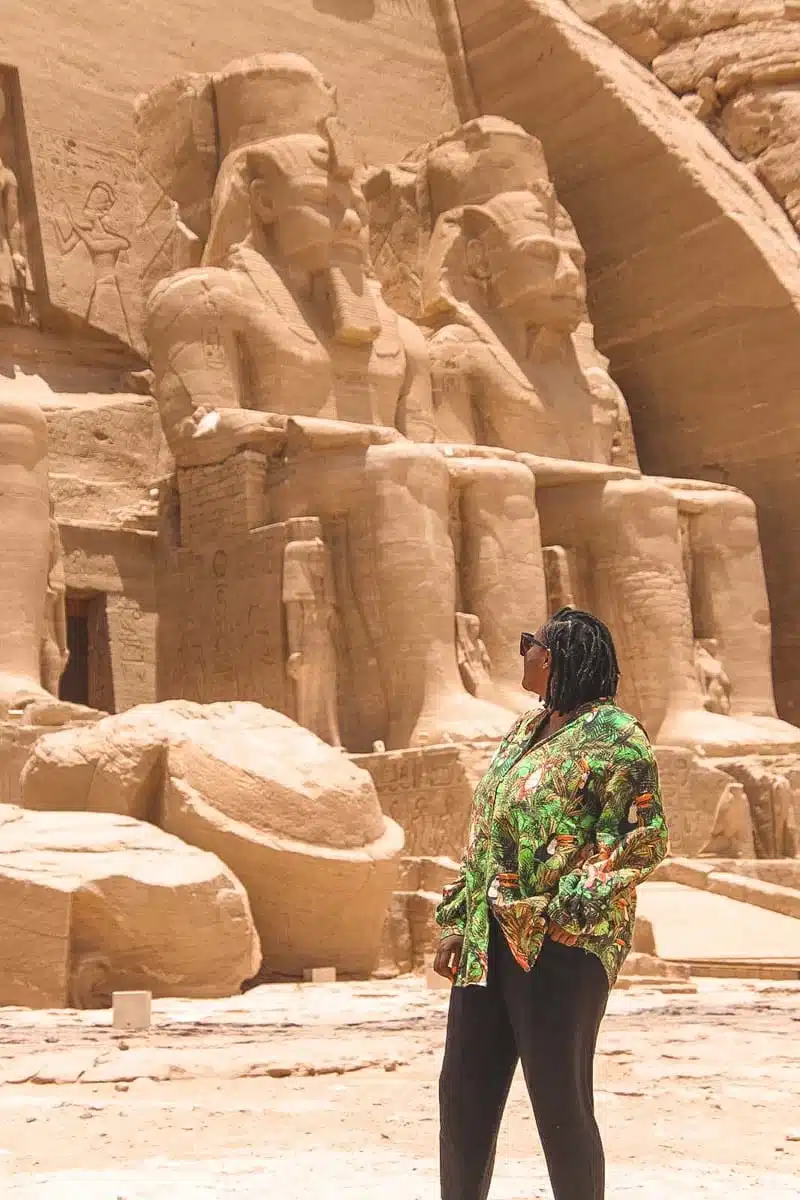 First things first, if you're ready to learn about the people and places you're going to reap the rewards of slow travel.

Travelling at a slower speed isn't just about the physical journey. You can learn more about a culture and have a much more fulfilling holiday if you put down the phone and talk to other people on the train, while out for lunch or taking a morning stroll.
Personal Growth and Self-Discovery
I know if you're reading this, you're up for the challenge, but personal growth and self-discovery are two undeniable truths of slow travel.

Embrace the opportunity to step outside your comfort zone and experience life differently, and you'll learn a lot along the way.
Reducing the Negative Effects of Mass Tourism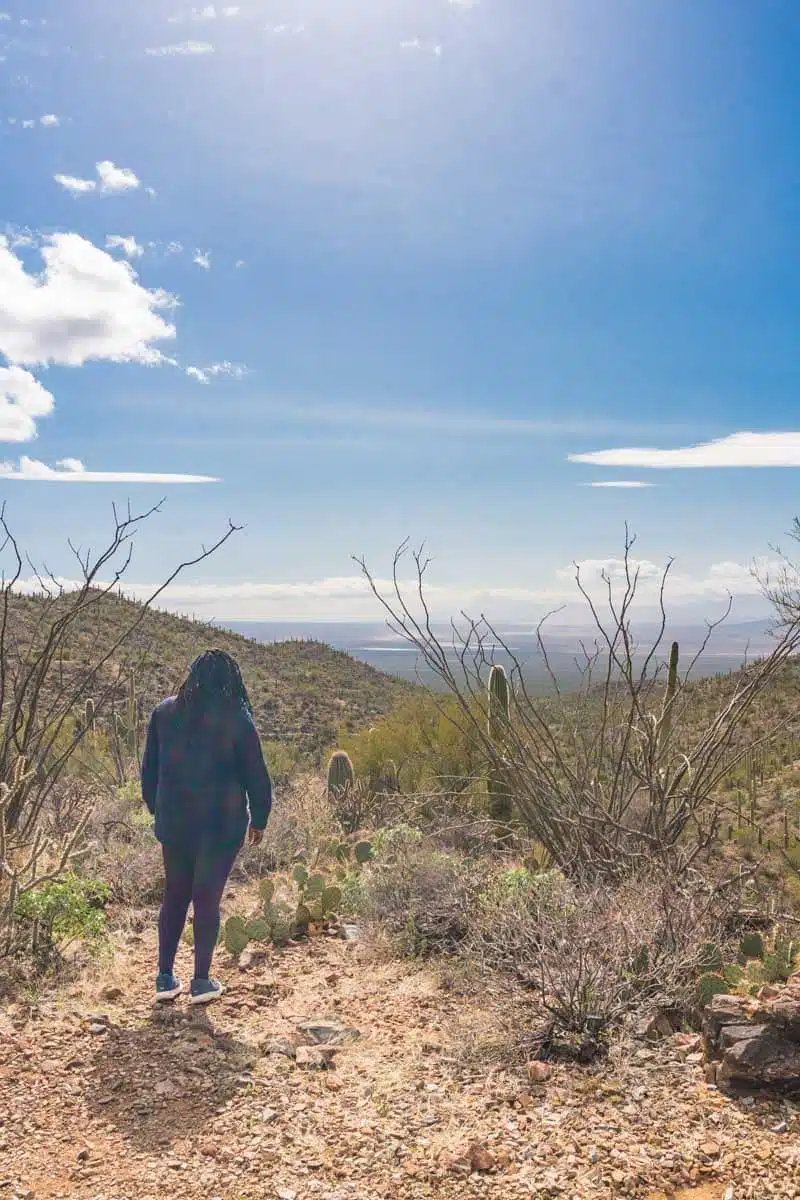 Slow travel and sustainable and responsible tourism aren't competing philosophies. In fact they often work together to help you become a more ethical traveller.

You can reduce the negative effects of mass tourism by taking fewer flights and reducing your carbon footprint through alternative sources of travel like public transportation, biking or walking more.
Contributing to Local Economies Sustainably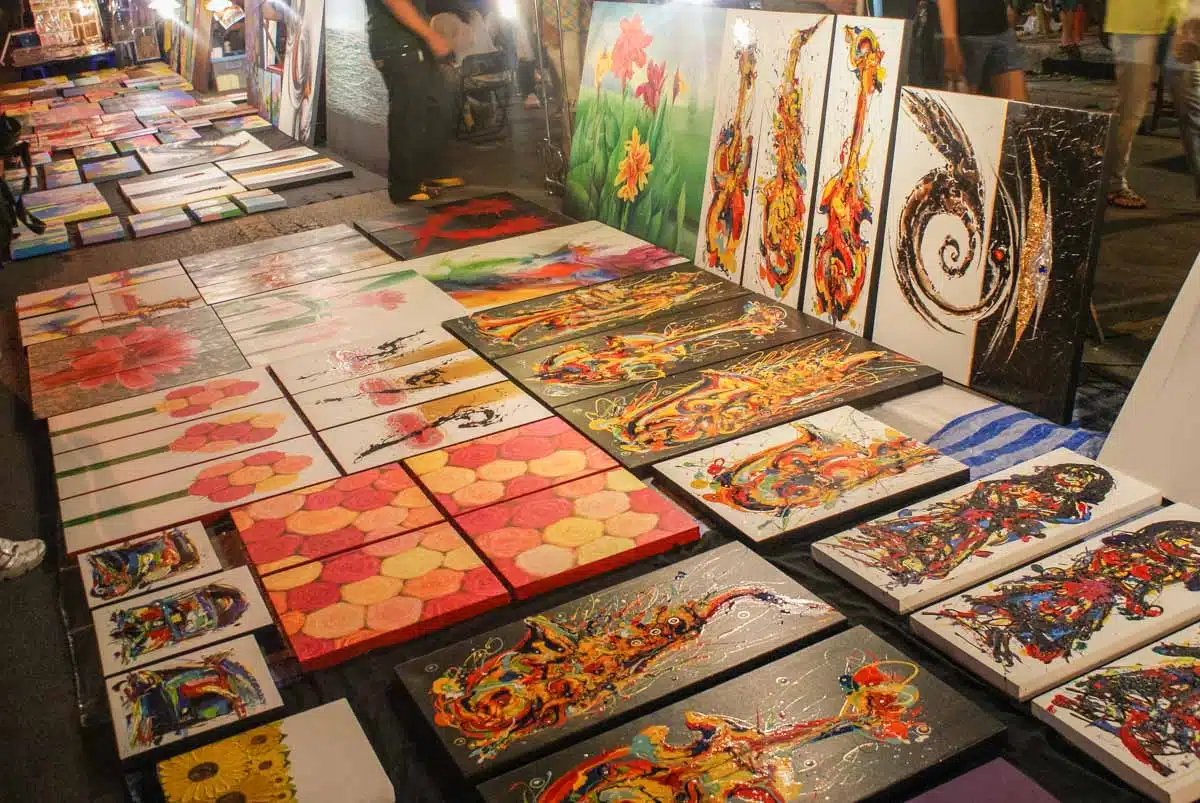 When you travel through a country on land instead of flying over, you often visit areas that can benefit from tourism financially.

Supporting small, family-run businesses, shopping at markets, and spending extended periods in one location can help a local economy and reduce the environmental impact at the same time.
Self-Reflection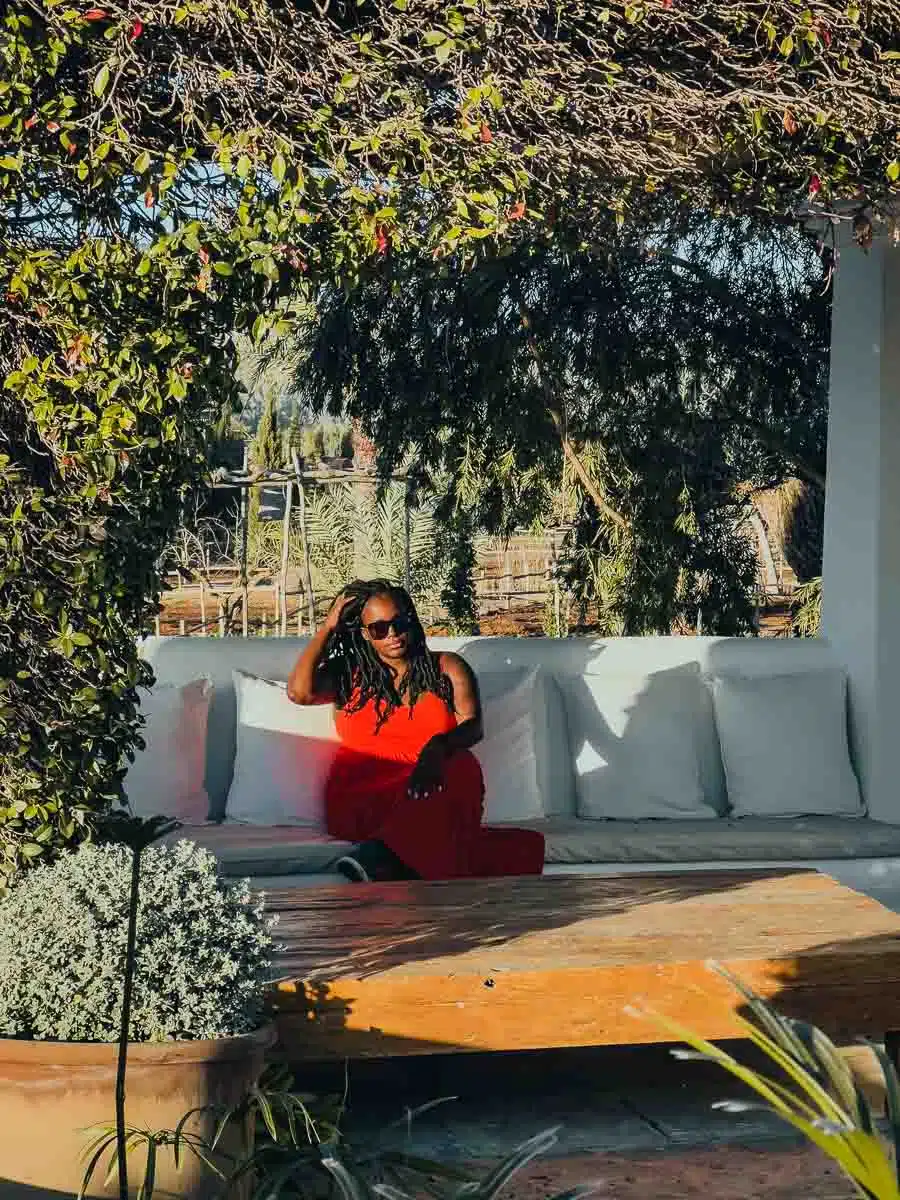 There's no doubt I'm a huge proponent of slow travel and solo trips to challenge yourself personally by overcoming obstacles and learning more about yourself and others.

One of the major benefits of slow travel is turning off your phone, truly disconnecting from your daily routine, and noticing the small details along the journey.
Debunking the Myths about Slow Travel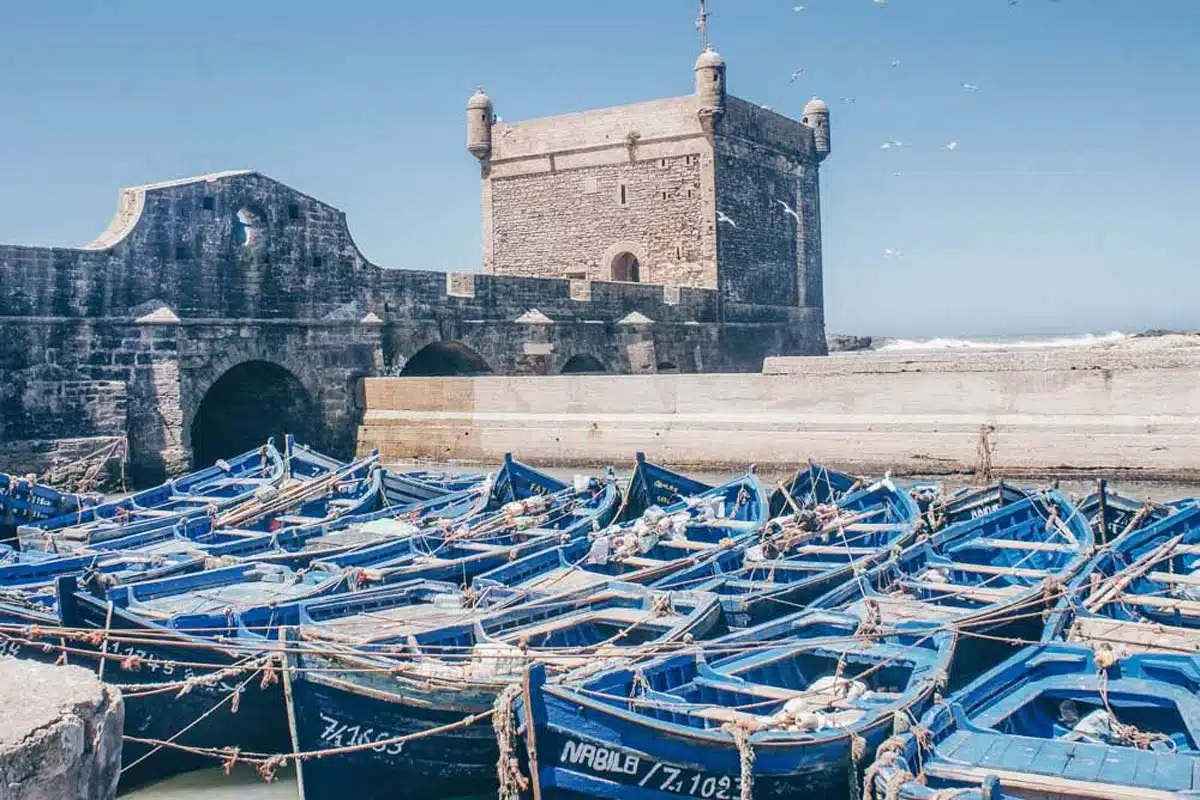 It's no surprise that along with a trending term like slow travel comes a lot of chatter (both right and wrong) related to the subject.

So now that slow travel is becoming a household topic, it's time to debunk the myths about slow tourism once and for all.
Myth: Slow Travel Requires More Time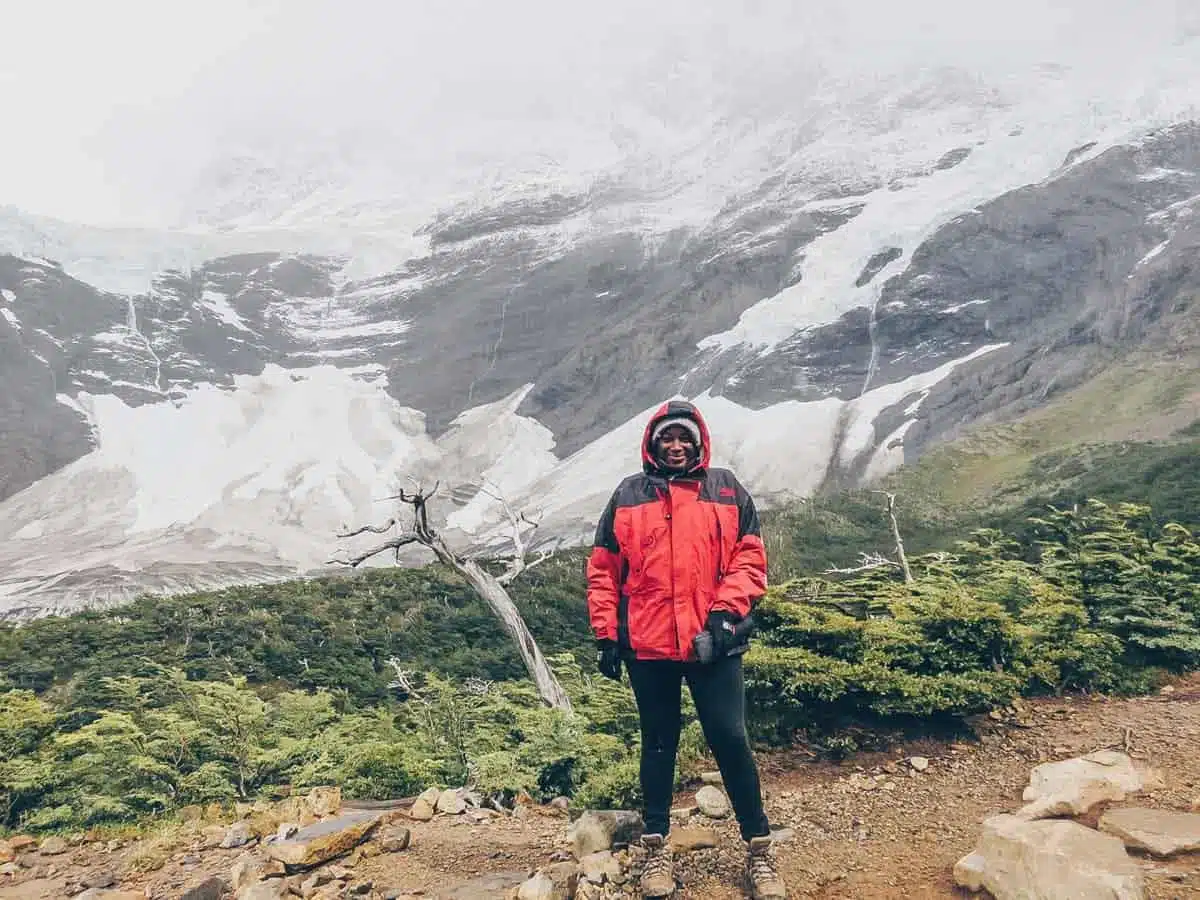 One of my favourite slow travel quotes is that "We should live our lives by a compass, not a clock."

Thinking that slow travel inherently means you need more PTO in the bank is simply missing the point. Slow travel is more of a mind state than anything.

Whether you're away for a few days or a few weeks, allowing yourself to travel freely and immersing yourself in a culture will help you learn more about a destination, regardless of your time there.
Myth: Slow Travel is More Expensive
This one is generally flat-out false.

Slow travel is often much more affordable than traditional tourism. By learning where locals like to hang out, eat, and explore – you'll likely find much better deals on food, entertainment and accommodation.
Convinced? How to Incorporate Slow Travel into Your Trips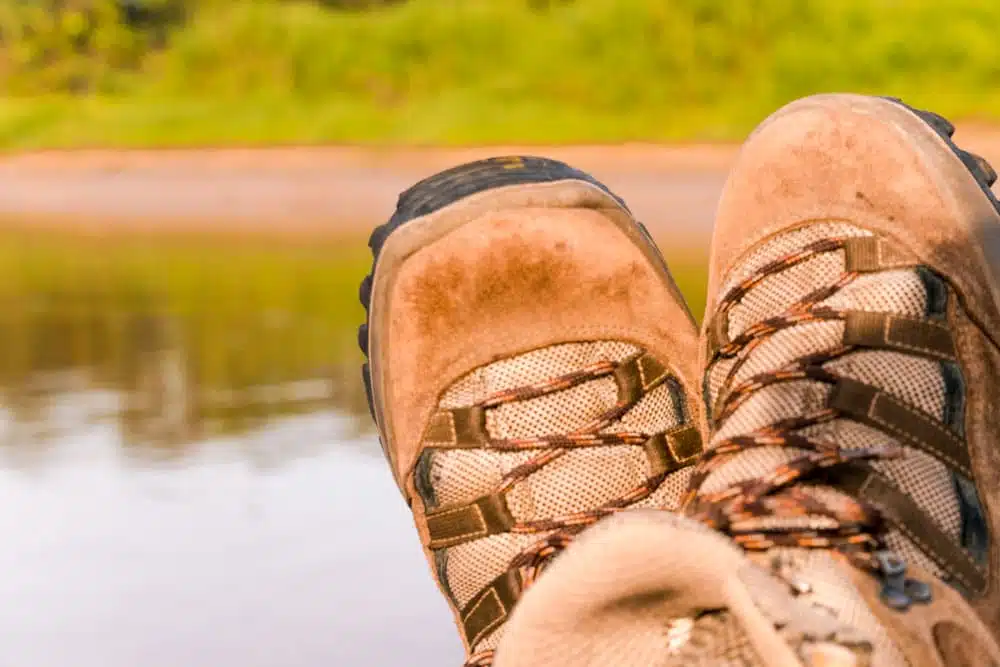 Ok, if you're reading this slow travel blog post, there's a good chance you're into this concept and want to learn more. Props to you.

So let's look at how you can take the concept of slow travel and make the most of your holiday using a few helpful tips.
Choose the Right Destination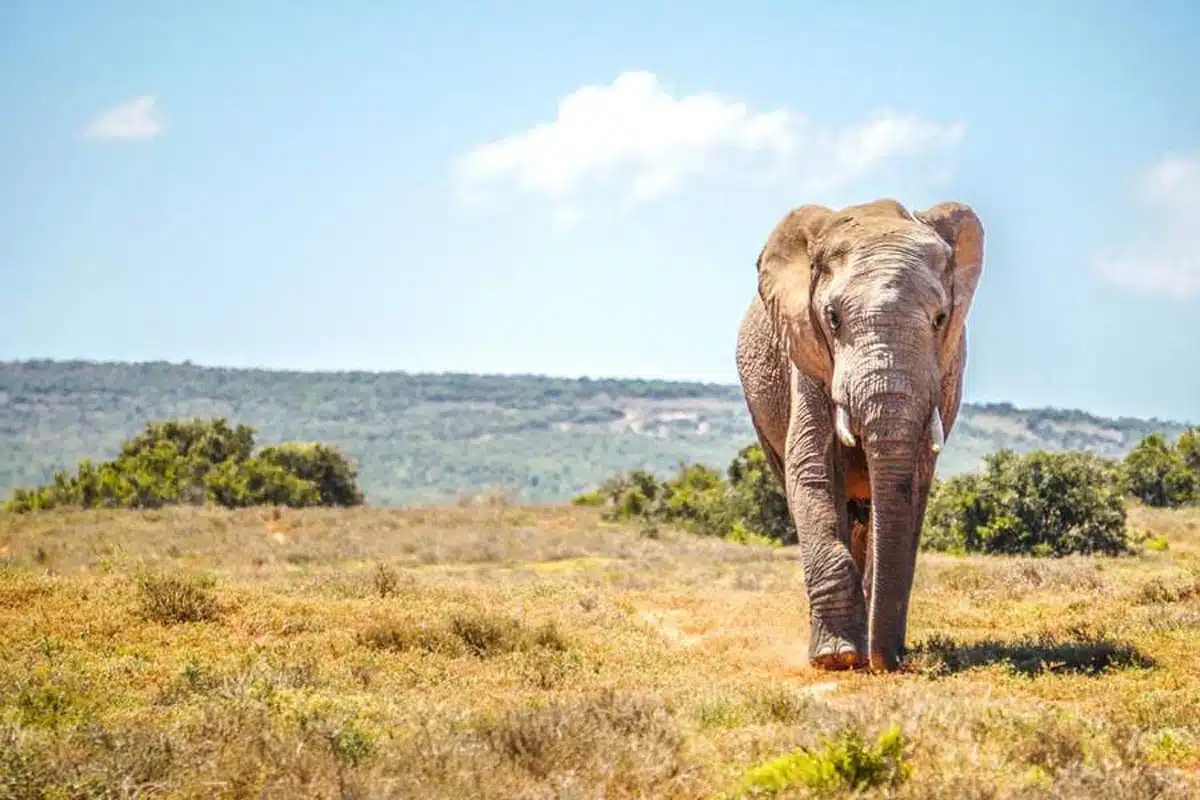 First of all, you're going to want to plan ahead. Choose a location and length of time that works for you.

Honestly, it's possible to incorporate slow travel to any location, including your hometown. But the most important part is developing a game plan about what you want to learn about yourself and others on your upcoming trip.
Create a Flexible Schedule
It's crucial to know where you want to go and what you want to do on your holiday, but having a flexible schedule is key when you're designing a slow travel itinerary.

Schedule a couple of must-see locations, but leave enough free time to allow yourself to make friends and explore a destination in detail.
Stay in One Place Longer
Rather than hopping from one location to the next, take time to really get to know a place.

I love staying in one area a little longer, getting to know a city, and sometimes even focusing on one specific neighbourhood if I find one that really inspires me.
Engage with Local Communities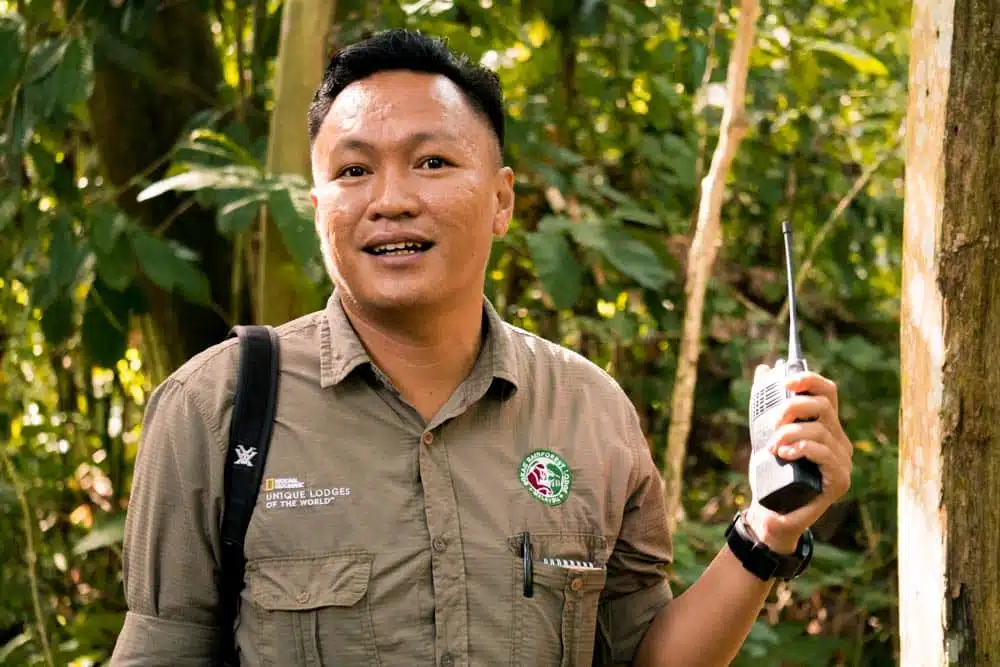 Getting to know the local community is one of the major benefits of slow travel, and you can do this in more ways than one.

Whether you have a conversation with a stranger on the bus, stop to play a game of basketball at the park or sign up to volunteer at an organisation along your travels, getting to know the people and places you visit is something you'll carry with you for a lifetime.
Prioritise Experiences over Sightseeing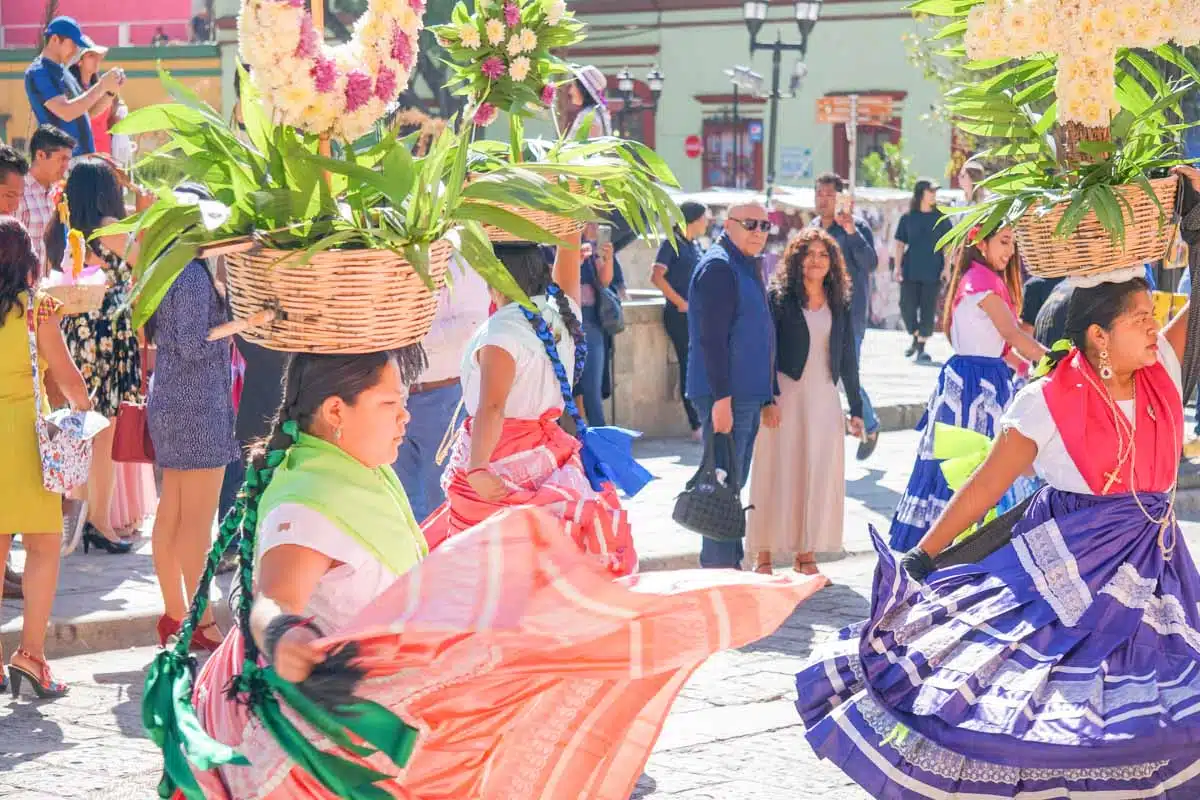 Queuing up for museums, Michelin-starred restaurants and cultural landmarks is a necessary part of travel and can offer rewarding experiences despite the time you've spent in line. In other words, you should still see important cultural and historical landmarks when you travel.

But you should always prioritise experiences to sightseeing to make the most of a trip.
Immerse yourself in a destination by hiking to an iconic landmark, getting tickets to a show at a historical theatre or booking a guided tour through food markets where you can cook with local ingredients.
Slow Travel and Different Types of Trips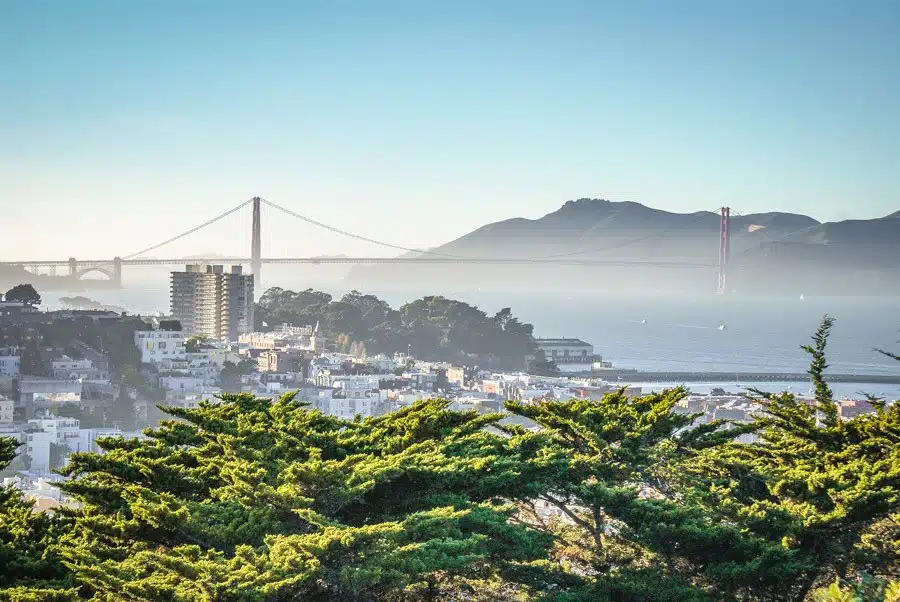 My slow travel guide lays out the fundamentals of how to experience a location, but obviously it changes depending on the type of travel you're doing.

Travelling solo is the easiest way to travel slow, but you can do it with groups, family and friends too.

If you're travelling solo with a group, be sure to openly discuss what you and your travel partners want to get out of a trip.
My Personal Experiences with Slow Travel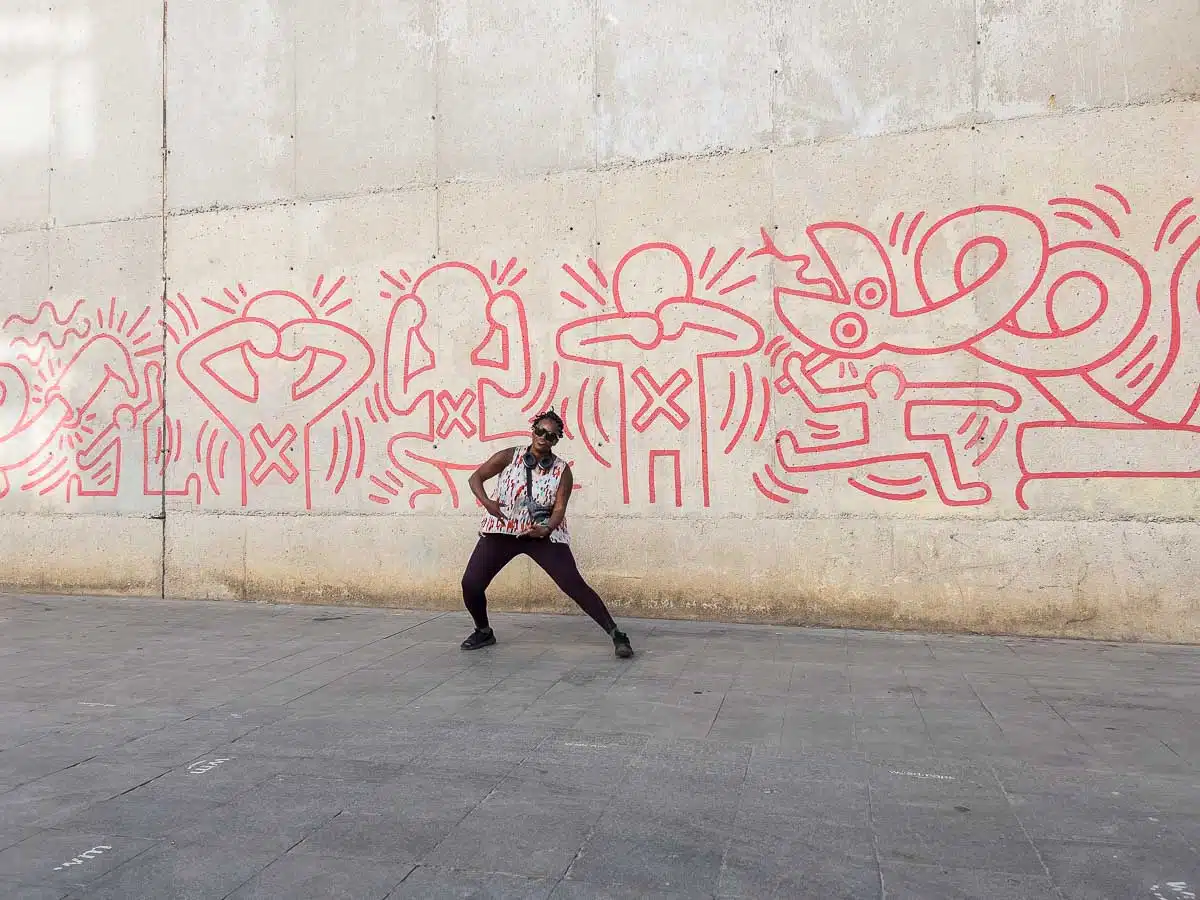 I'll be honest, I embraced the concept of slow travel for many years before the slow travel trend became a buzzword. Done right, most backpacking trips are all about slow travel, and this was really how I got started travelling all those years ago.

Most recently, I've spent three months in the gorgeous city of Barcelona. I've been there before and knew I loved it, but walking around and exploring neighbourhoods at a relaxed pace really allowed me to get to know the city firsthand.
Along the way, I walked more than my fair share (my feet still hurt a bit), and discovered incredible market restaurants like Cuines Santa Caterina, chilled-out wine bars like Mon Vinic, and the best coffee shop (Nomad). 
Of course you have to check out architectural masterpieces like Sagrada Familia, but because I stayed in one location longer, I was able to visit the historical landmark mid-week, when the lines were far shorter.

Even when I took a tour or two, they honed in on niche topics, like an incredible Artspace Tour covering the city's thriving street art scene.
Top Slow Travel Destinations
Barcelona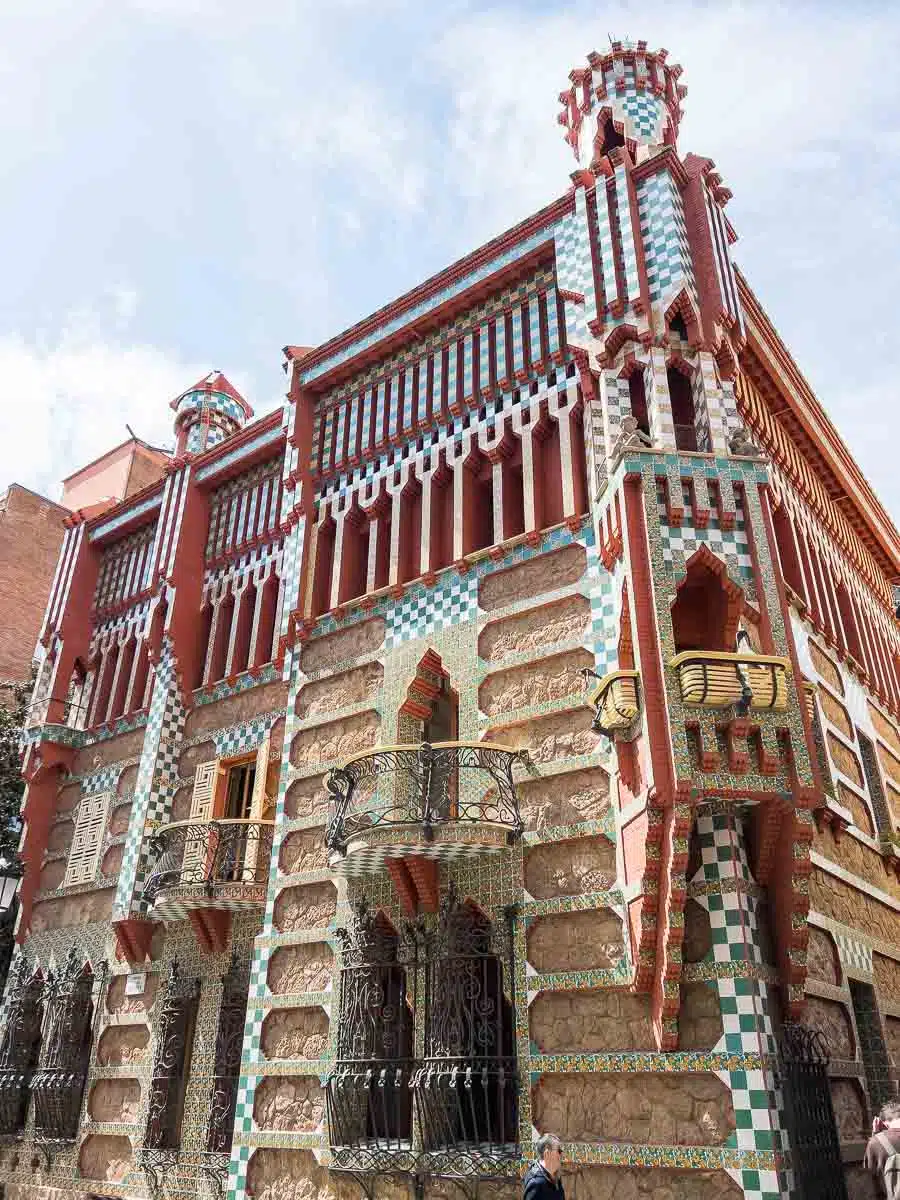 Barcelona is a perfect place for slow travel, with the sprawling city offering numerous neighbourhoods where you can spend weeks or even months without tapping into their full potential.

If you're looking for a slow travel guide recommendation in an urban setting, I got you. The cafes, plazas, and parks in Barcelona offer the perfect backdrop for learning more about yourself and the great city on your trip to Catalonia.
Read Next: Delving into the History and Treasures of Barcelona's Gothic Quarter
Tuscany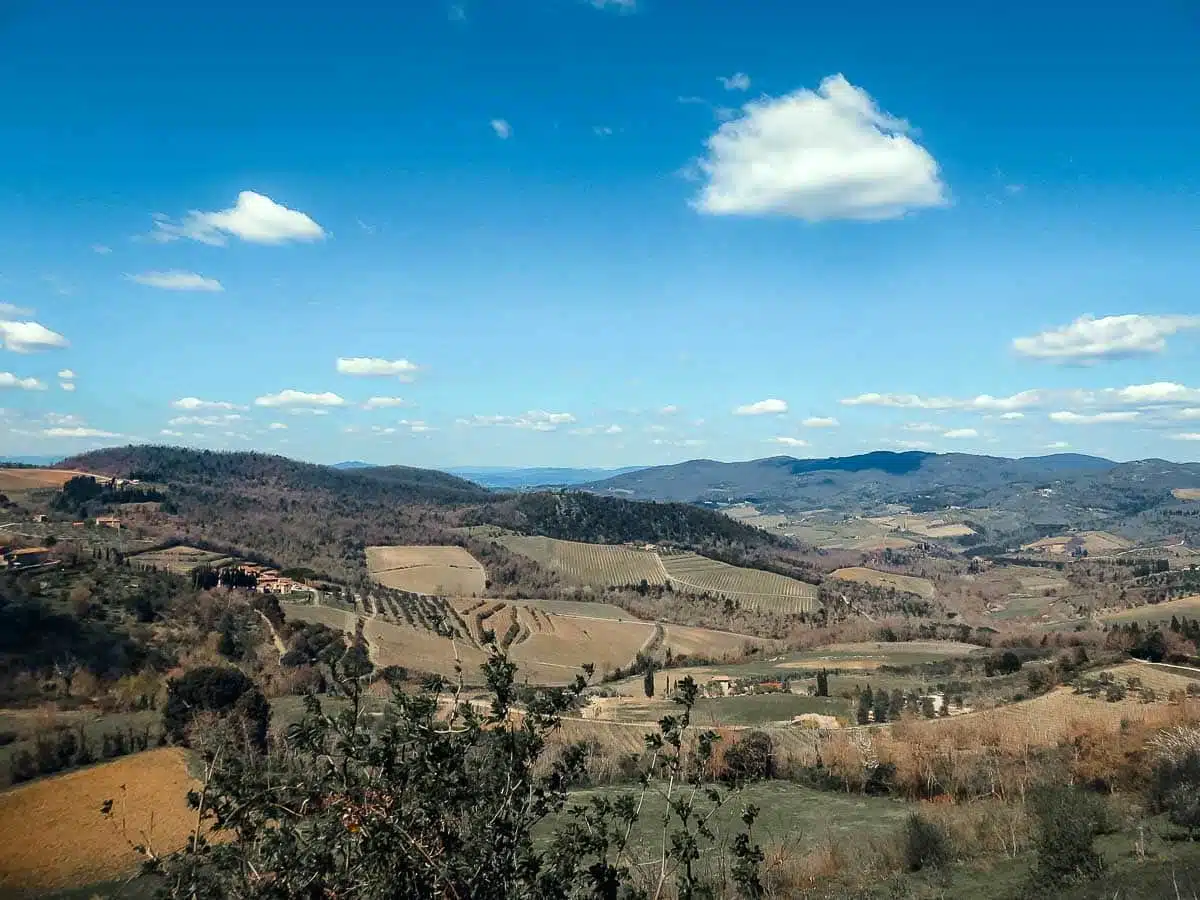 Renting a Tuscany Airbnb sets you up for the quintessential slow travel experience. You can live like a local and explore the wineries, markets, and artisanal shops on a bike or foot.

Bring the ingredients you collect throughout the long (and perfect) days and cook them up in your kitchen while enjoying a glass or two of wine.

Cook slowly, eat slower, sleep, wake, repeat.
Read Next: Places to Visit in Tuscany – Cityscapes to Hidden Gems 
Oaxaca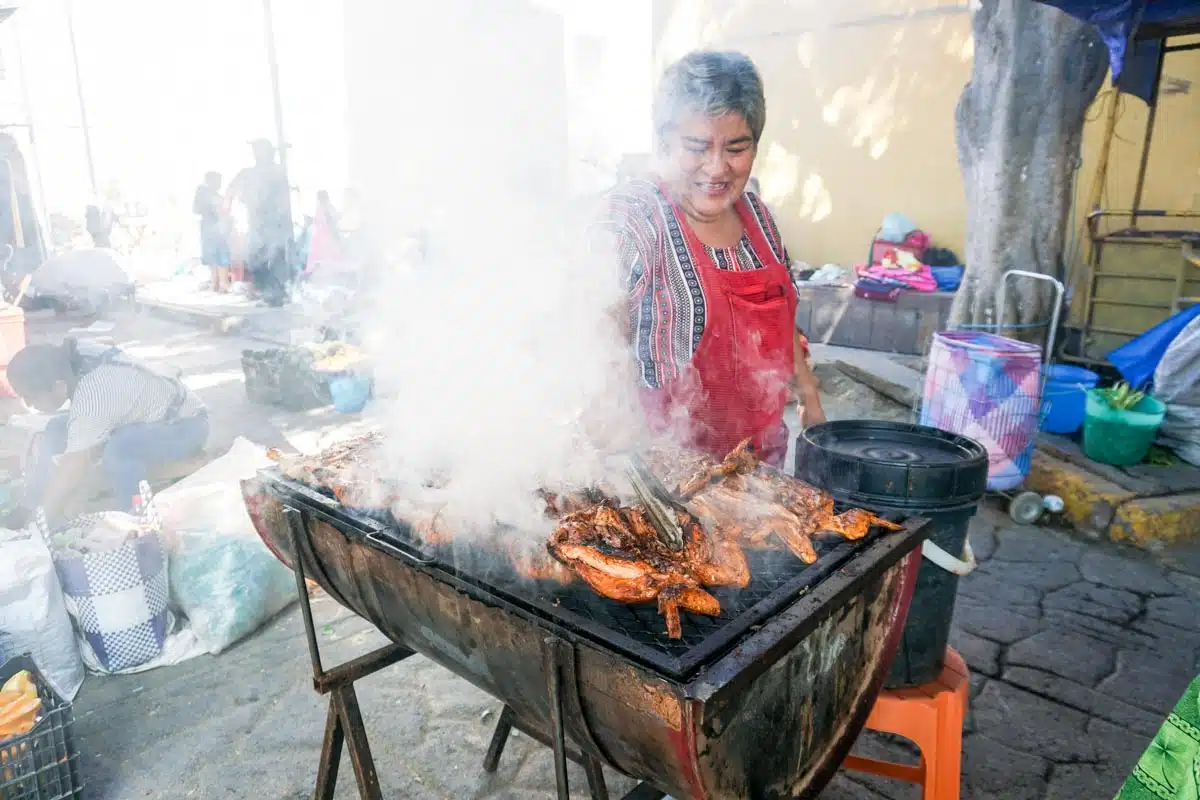 Speaking of local markets, Oaxaca offers some of the best in Mexico, if not the world. I'm not kidding.

Oaxaca is so rich in cuisine, traditions and amazing scenery. And it's the perfect place to incorporate cultural immersion into your travel plans.

Spending long days strolling through the markets is the ideal way to travel slow through Mexico. In Oaxaca the flavours, sights, and smells around you are as vibrant as anywhere.

Another excellent way to learn more about the indigenous culture through food is to book a cooking class where you can learn traditional techniques from locals.
Read Next: Markets, Mezcal and More in Oaxaca
Porto & Douro Valley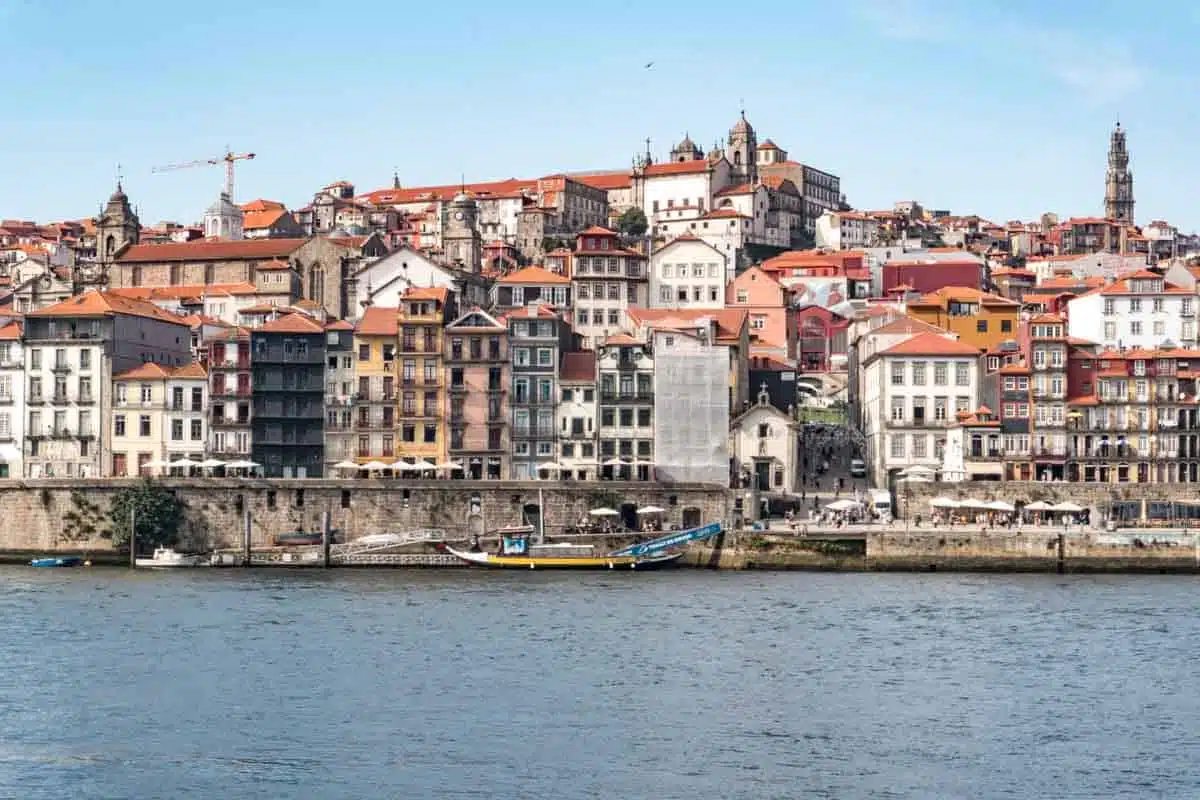 Ever been to Portugal's Douro Valley? If you haven't, it's the perfect location for slow travel in Europe.

Plan a wine-tasting tour in Northern Portugal or cycle through the countryside over a week or two. You might not want to go home.

There are also fabulous hiking trails near Porto and Douro, allowing you to explore the countryside on foot, which is an excellent way to meet locals, learn about the land and have plenty of time for self-reflection along the way.
Read Next: Exploring Porto – Northern Portugal's Treasured Escape
Iceland
Want to learn more about the Land of Fire and Ice? Pack your gear and embark on a camping trip in Iceland for one of my favourite ideas for slow travel in Europe.
It's a sustainable way to see the country and significantly cheaper than bedding down in the country's hotels.

Driving or guided tours are a great way to see the waterfalls and glaciers strewn across the island, but trekking or biking to your campsite is an even more epic adventure and one I'd recommend if you're up for the challenge.
Read Next: Iceland Travel Tips that will Help You Plan Your Adventure
New Mexico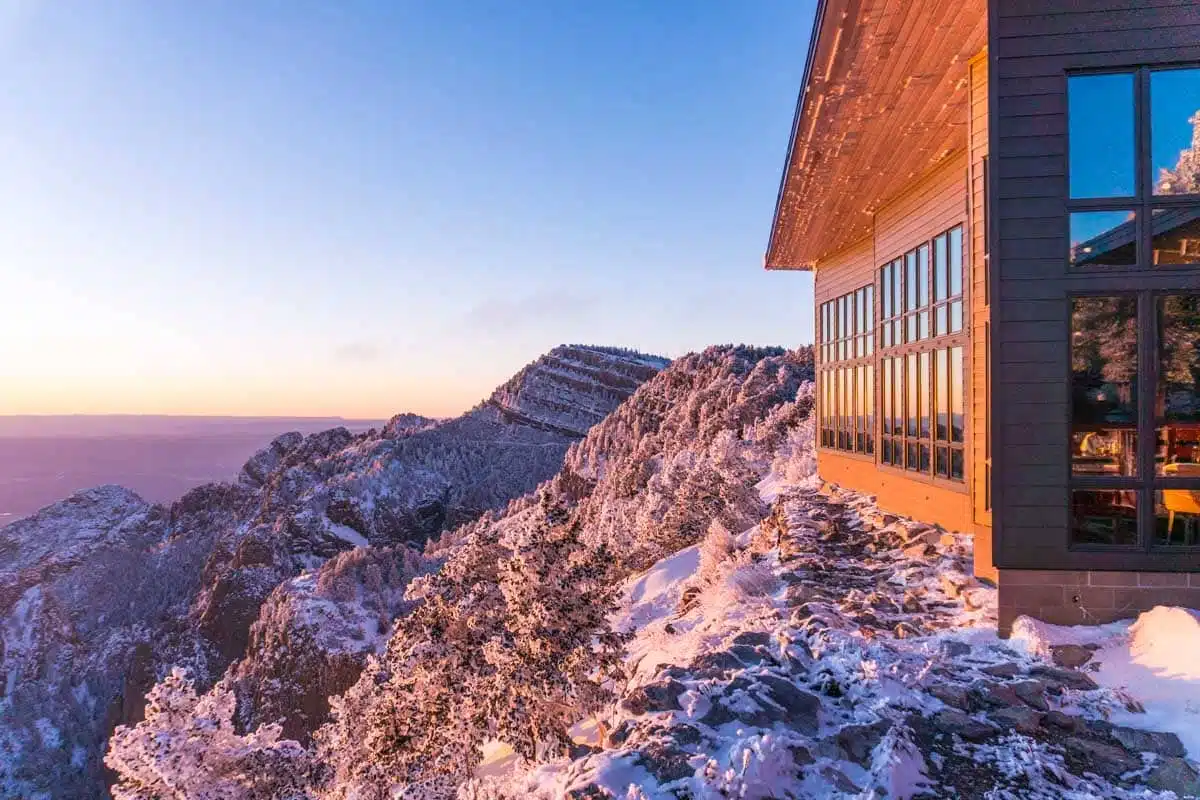 When I think about slow travel in the USA, New Mexico immediately comes to mind.

Why? The mountain and desert settings, laid-back lifestyle and diverse cultures make NM an excellent choice for slowing down and taking everything in.

Take a New Mexico road trip to learn more about Native American culture, explore art galleries and sample some of the most delicious cuisines in North America.

If you really want to slow your roll, head to Taos, where you can enjoy the ski resorts, museums, and pueblos in a charming mountain town. 
Read Next: Hikes in New Mexico that are the Perfect Slow Travel Escape
Atacama Desert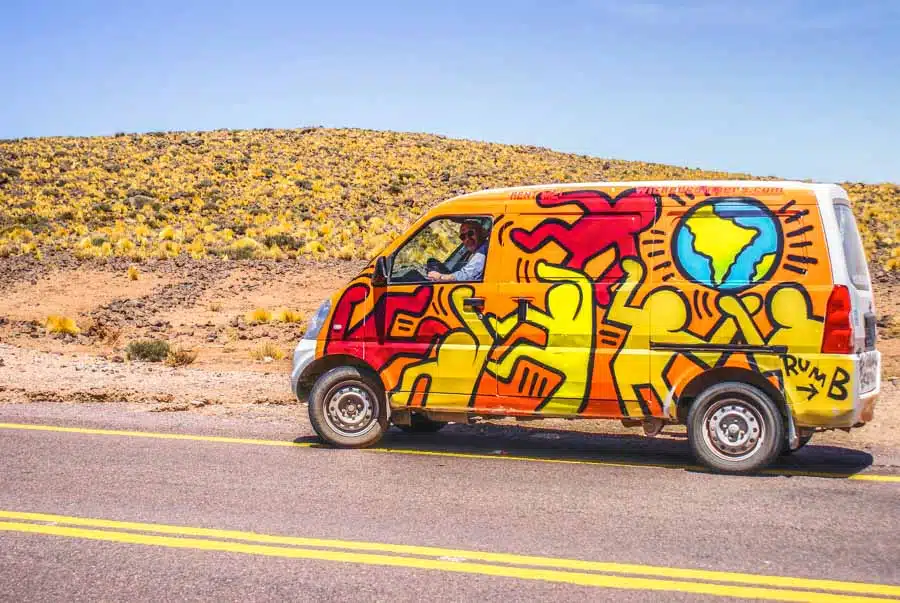 Any chance of exploring the Atacama Desert is an experience you won't want to pass up. But renting a campervan and spending a few nights (or longer) in the Chilean desert brings a new definition to slow travel.

The first time I waved bye to the tourists heading out on large buses and noticed the landscape around me suddenly getting as still and quiet as any I've ever seen, I fell in love.

Stargazing in the Atacama Desert (it's some of the best in the world, don't you know) brings new meaning to slow travel, allowing you to reflect on the enormity of it all in complete and total silence.
Patagonia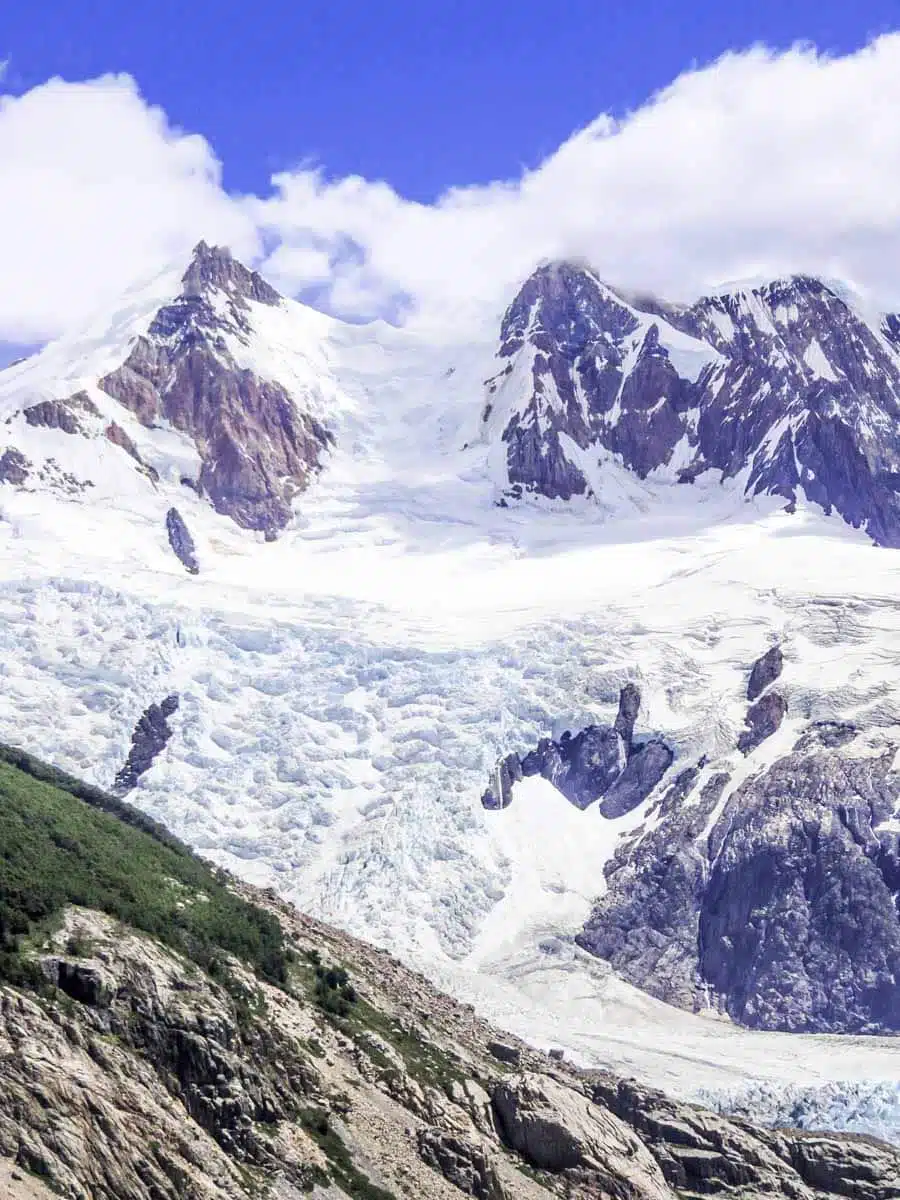 Another South America slow travel destination I can't recommend enough is Patagonia. Exploring the national parks in Chile and Argentina is the perfect way to slow down and enjoy the great outdoors.
The Torres del Paine W Trek is a great way to embrace slow travel, hiking the rugged Chilean landscape over 5 days. If you're up for a challenge, I can't recommend it enough.

Camping or staying in the refugios both allow you to explore the wild landscape, meet locals and other travellers and have hours and hours to explore your thoughts in the beautiful setting of Patagonia.
Slow Travel Destinations: Map 
The Future of Slow Travel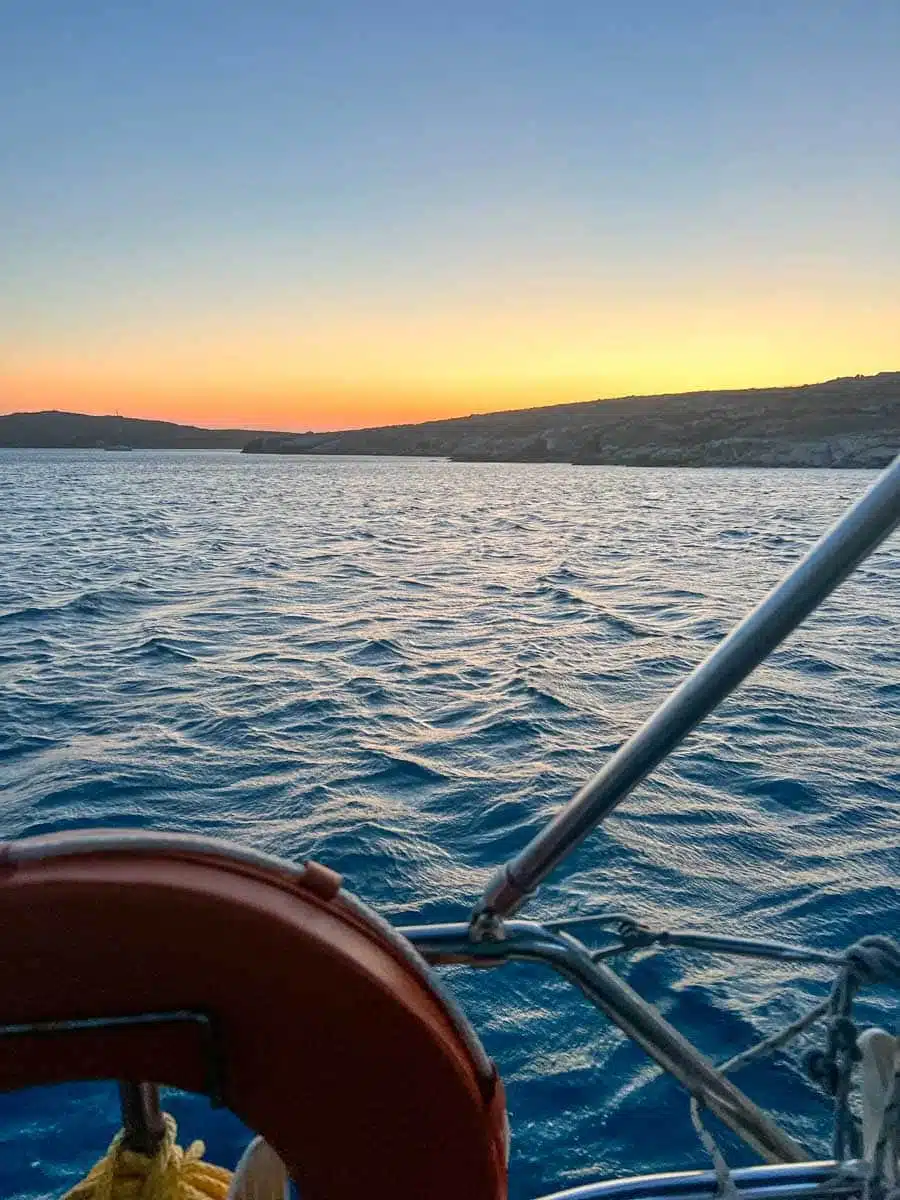 With the slow travel trend quickly catching on, it's only a matter of time before we learn about new locations and activities to explore in areas we never imagined. Along with that comes the chance to support communities that can benefit economically from tourism and learn more about their cultures and landscape.

That's the positive side of slow travel. There's also the fact that it's a growing business, so you need to choose your tours and accommodations carefully to ensure you're getting the best value for your investment.

That said, companies like Byway, G Adventures and Intrepid Travel  do an amazing job of offering tours through lesser-explored regions on boats, trains, and buses.
Conclusion
With many of us leading busier lives than we were pre-pandemic (when most of us actually had a chance to slow down, reflect, and change our lifestyles), taking the time to experience life at a slower speed while travelling offers a perfect chance to reset.
Create your own itinerary, leave plenty of time for impromptu exploration and learn more about the people and nature in the destinations you discover one day at a time.
Love This? Save and Share on Pinterest