What is immersive travel and how can it enrich your trips? Packed with practical tips and info, this guide will help you delve into local cultures and traditions, discovering new experiences along the way.
Travelling to new locations is always exciting, but can you get more from your travel experiences? Sure, you want to hit the bucket list landmarks, but what about experiencing the location like the people that live there?
As someone who's spent a lot of time on the road, getting my first travel writing gig at the tender age of 19 (which is a *cough* long time ago) I'll say this. Being a tourist isn't necessarily a bad thing, but let's be honest, only focusing on seeing the most popular sights and snapping photos for the 'Gram along the way won't give you the full experience a place offers.
Approaching a new location as a traveller rather than a tourist means you're there more to learn than you are to party and have a great time. That's not to say you won't make friends along the way and have memories for a lifetime — but your purpose for visiting is less rooted in all-inclusive resorts and more in engaging with the culture of the location you're travelling to.
Immersive travel helps you learn more about a culture and grow as an individual by pushing yourself to try new things with new people and learn about yourself and others along the way.
Ready to learn more? Let's go.
Understanding Cultural Immersion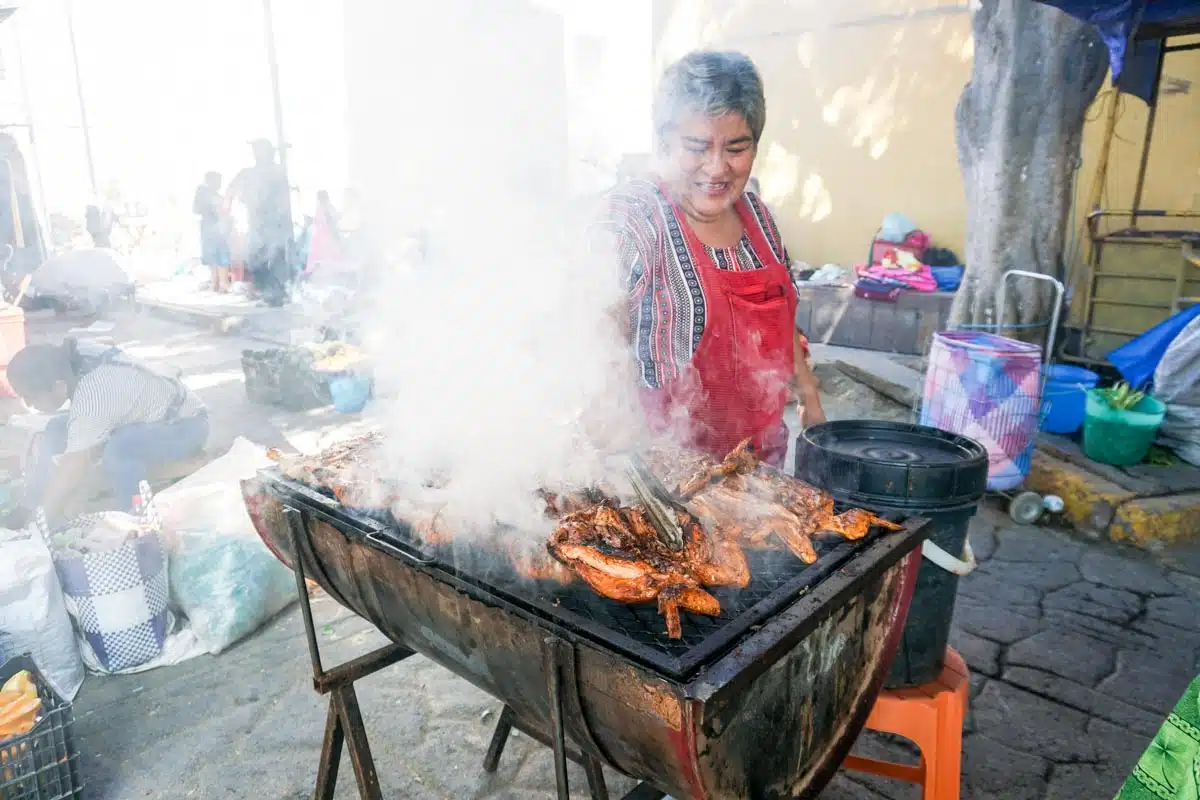 Cultural immersion when travelling can mean many things. Making friends with locals, getting from one place to another via public transportation, renting an Airbnb so you can visit a market, and cooking local food with ingredients you won't find elsewhere are all steps in the right direction.
It can also mean forgoing crowded tourist destinations for lesser-known locations further from the city centre.
Walking around and discovering things on your own or scouring local publications for free community events taking place during your vacation can open up new possibilities when travelling. Try it.
However you approach your travels, learning more about the location you're visiting is full of potential rewards that can teach you more about a location and tap into learning more than you ever imagined.
Benefits of Culturally Immersive Experiences for the Traveller and Host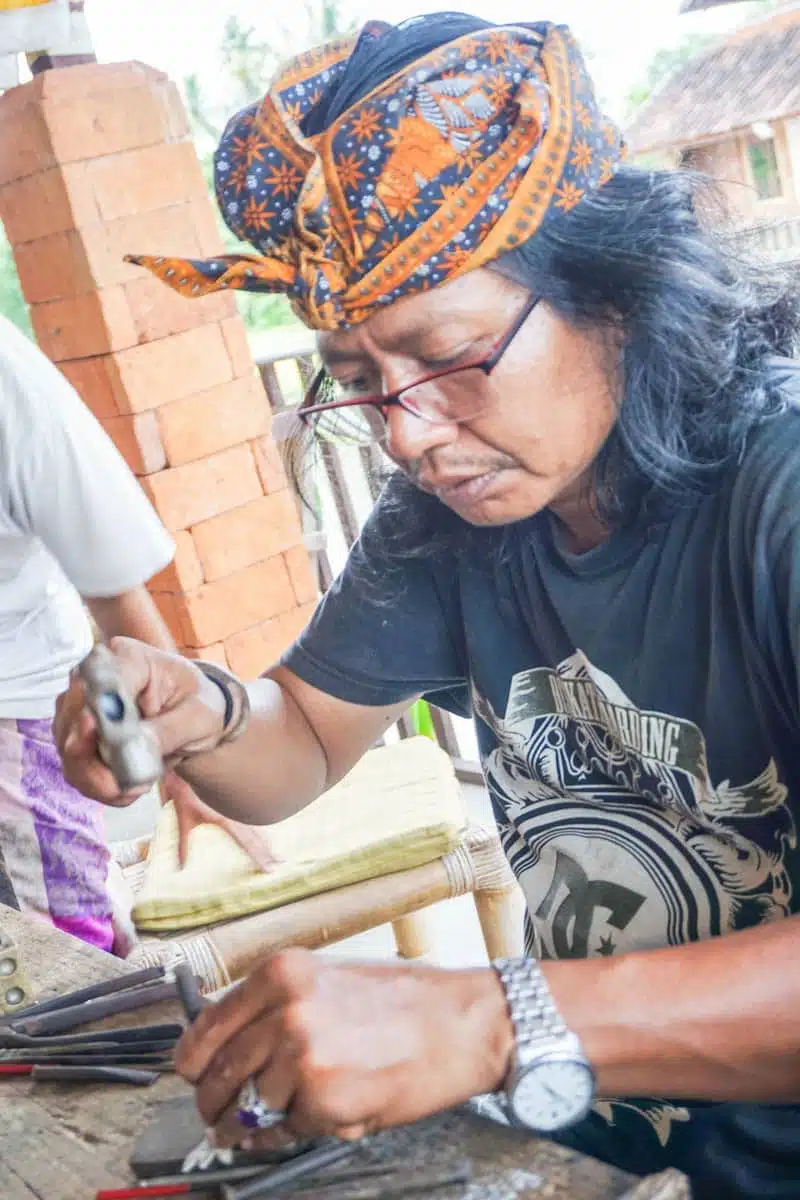 Cultural immersion benefits both the traveller and the host community when it's done properly. Facts.
If you visit a location with the purpose of a culturally immersive experience, you open up the possibilities of making new friendships, learning more about a culture, and supporting the local community in the process.
When you meet locals and find out their local customs and daily routines, you learn about places and people you otherwise wouldn't. You also are more likely to support local stores, restaurants, and businesses that benefit more from your money than a large corporation based outside of that community.
It might challenge you in ways you didn't expect, and there may be some uncomfortable moments when you scramble for Google Translate and don't have service, but the rewards far outweigh the downside. Trust me.
My Experiences With Cultural Immersion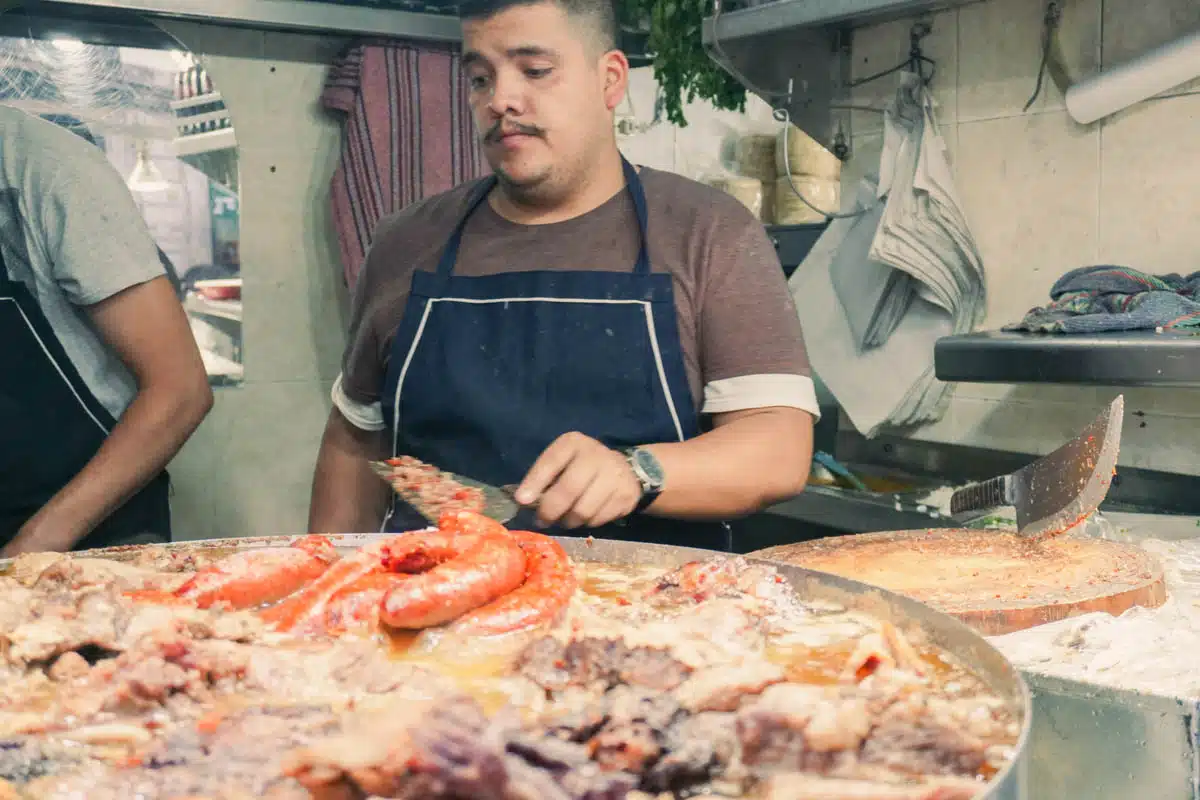 I've taken many rewarding trips, but the most memorable moments involve the people I meet and the cultures I learn more about when I'm away.
The first time I visited Mexico City, I spoke with a local for about 45 minutes to learn more about where I should go while visiting. At first, I felt clumsy with my rusty Spanish and was worried they wouldn't give me the time of day. I shook it off.
The friendly local was patient and kind and ended up recommending a street market I would have never found in a guidebook. I also discovered two of the best meals I had on my entire trip (one of them, Los Cucuyos is pictured above).
I got to support smaller businesses and had wonderful memories to share for years. I'm sure you'll have similar experiences with a little confidence.
Choosing Your Immersive Travel Destination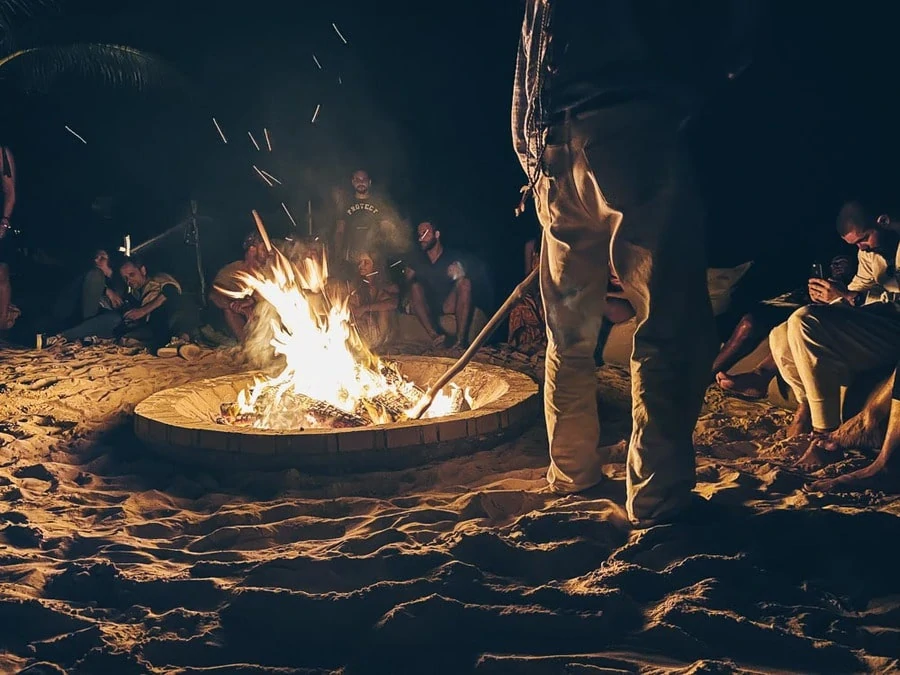 Choosing the location for cultural immersion travel comes down to what exactly you're looking for. Bolivia, Mexico and Bali are all wonderful destinations for cultural immersion, but each offer entirely different experiences and vibes.
Maybe you're looking to learn a language or discover ingredients for recipes you've always wanted to cook. Both are great reasons for immersive travel.
Or maybe you're interested in learning more about a culture's history and culture. Even better.
Whatever your reason for travel, you need to ask yourself why you're visiting a location before getting the most from your trip.
Tips for Researching a Location and Culture Beforehand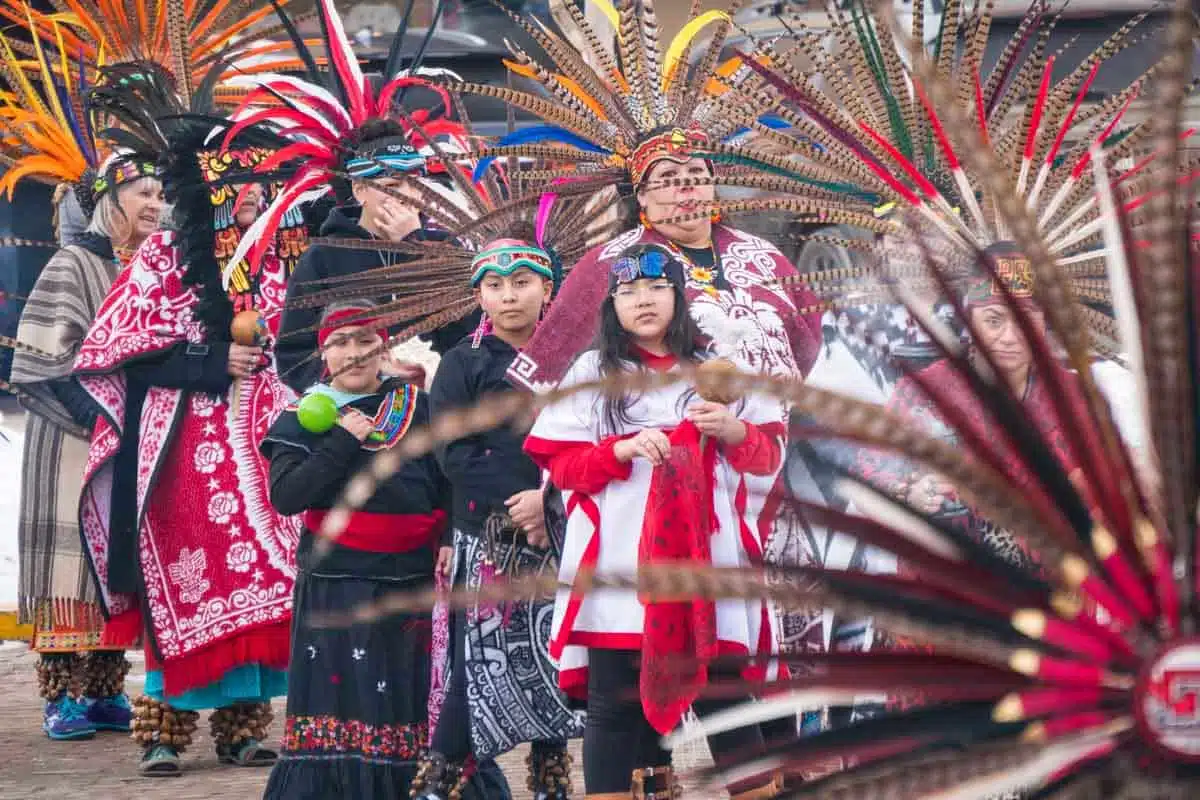 Every place in the world has unique histories, cultures, and traditions. Understanding these is essential for enjoying your holiday, learning the most about a location, and travelling safely.
Some things to keep in mind include:
Research the cultural norms and current political climate before visiting places for the first time.
Understand current events and how they may have affected a community.
Choose a culture you either have some knowledge of or a pressing desire to learn more about.
Chat with locals on social media or travel forums for advice prior to travelling.
Planning Your Immersive Travel Experience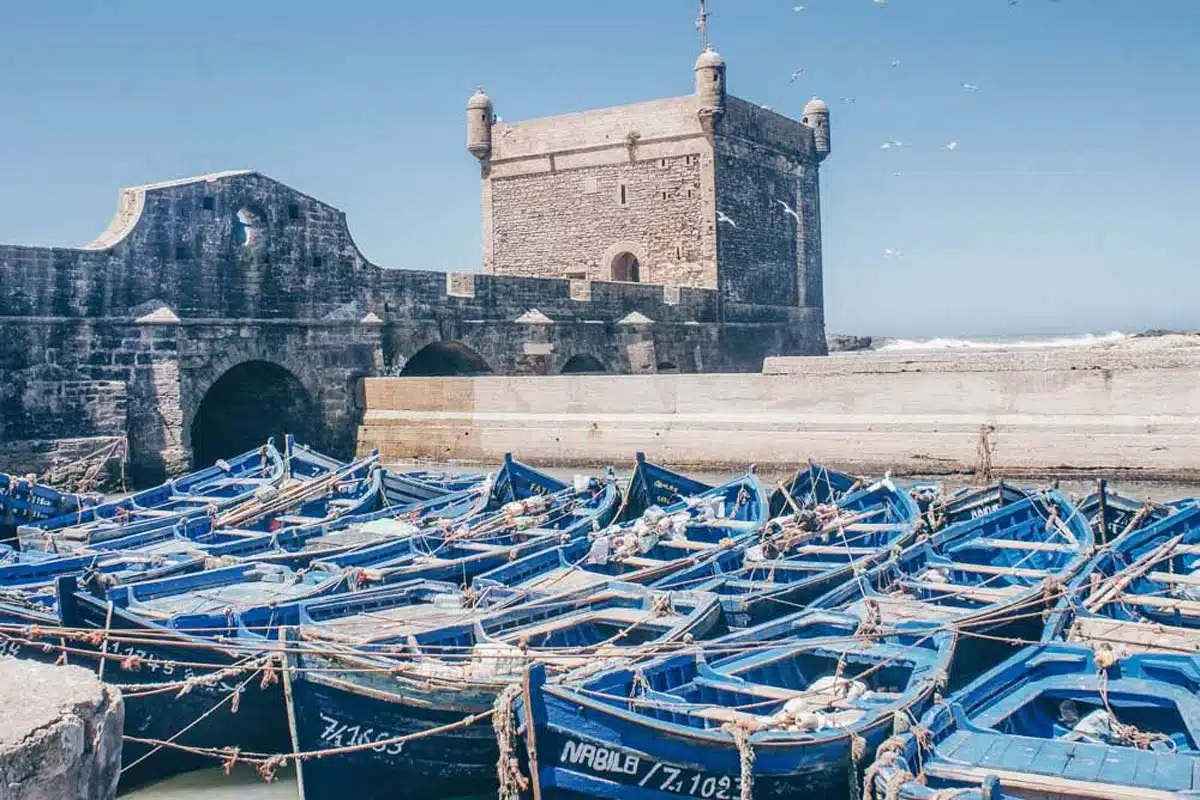 Planning cultural immersion experience ideas involves careful thought and using resources that are available. In order to get the most from your trip, you'll want to prepare ahead for travel arrangements but let the small details work themselves out along the way.
Travel Arrangements for Cultural Immersion Trips
Part of the joy of immersive travel is spontaneity. You'll often meet locals who can give you amazing tips on restaurants, activities, and accommodations. Listen intently.
When you first land, I recommend having somewhere to stay for the first couple of nights but then embracing slow travel after that.
To start, you can stay in local guest houses or B&Bs, or stay with other solo travellers and locals on a Facebook group like Host a Sister. In doing so, you can chat with people in the know and get an idea of where to stay in smaller towns, and learn aspects of the culture you otherwise never would.
You can also keep your itinerary open to stay in new places, which can give you the best opportunities for learning about cultures you'd otherwise never find.
Incorporate Local Events and Experiences in Your Itinerary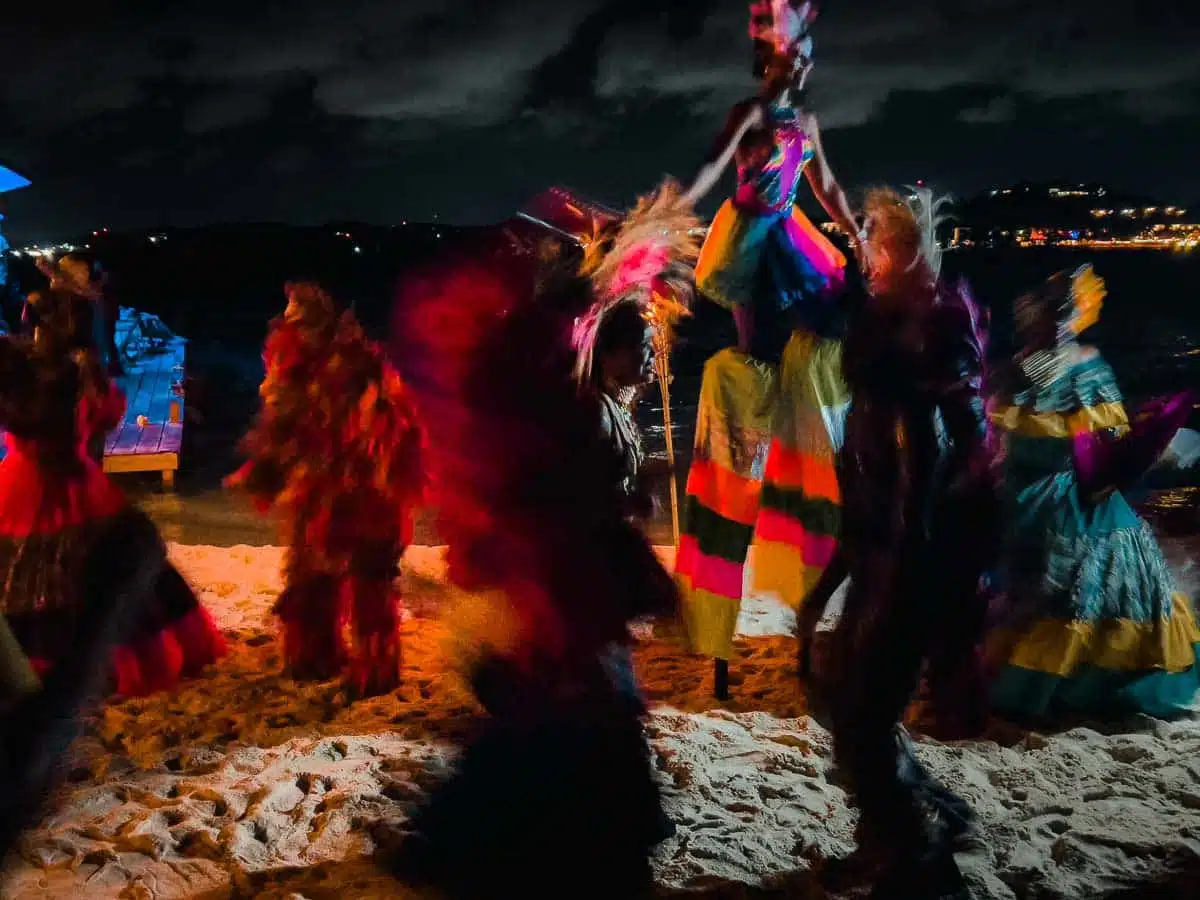 Chatting with locals and meeting people who live in a destination can help expose you to some of the most unexpected and delightful cultural immersion activities.
One of my favourite cultural immersion experience examples was when I left my Barcelona travel itinerary wide open over a weekend. By doing so, I talked to my Airbnb host and learned about a local market, where I discovered some of the most incredible street food on my trip.
I'm still dreaming about the local sausages and cheese.
You can do the same by talking to community members about festivals, street fairs, and local activities going on during your travels. Oftentimes these events leave a lasting impression and allow you to learn about important causes and how you can help.
Top Tips for a Successful Culturally Immersive Experience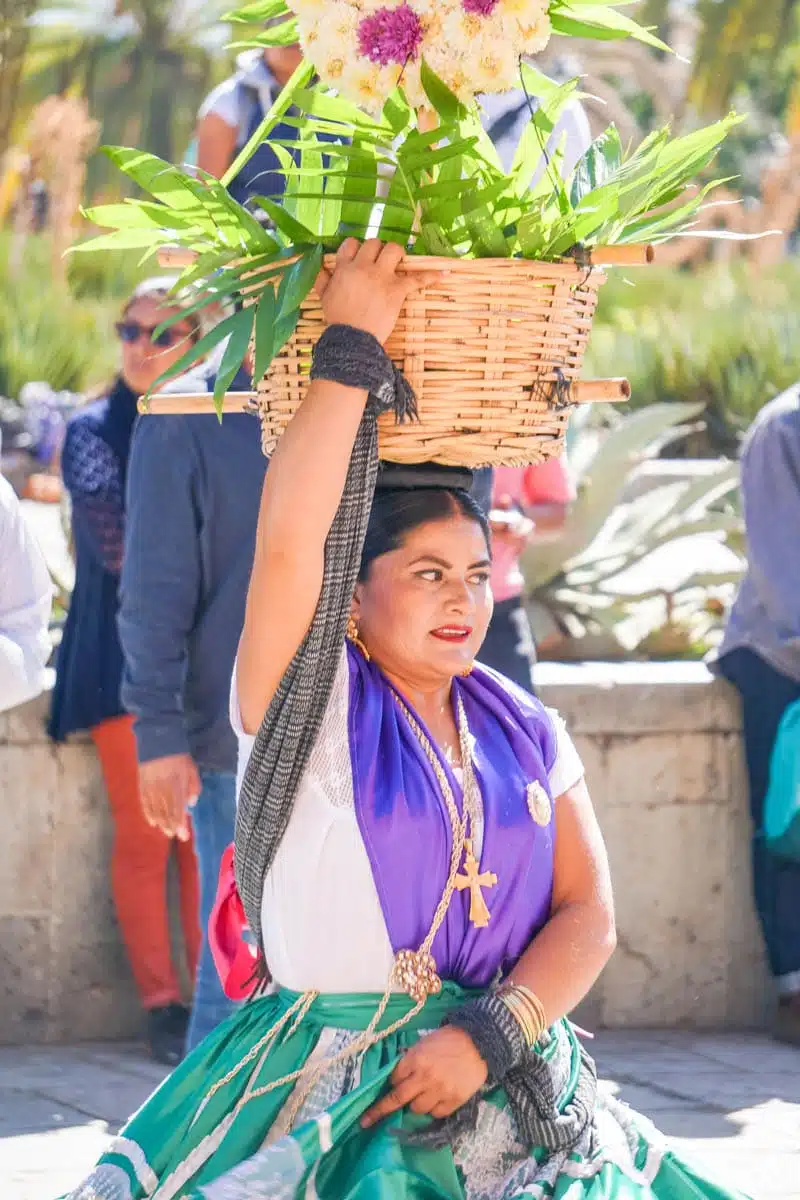 Learn the Local Language
Learning the local language is a key piece to the cultural immersion definition. By forcing yourself to learn the language and not try to find people speaking your language of choice, you are taking an important first step towards experiencing a destination like a local.
Even if you feel like you're not confident, do your best to practise, listen, and learn from others. Many cultures will appreciate you trying and locals may take extra time to explain things when possible.
Practise Before and During Your Trip
Download language apps like Duolingo and practice with friends and family before your trip.
When visiting a country, take 20-30 minutes each night and reflect on what you learned. You can also write down any notes related to questions you have or phrases you pick up throughout each day to help you move forward.
Respect Local Traditions and Etiquette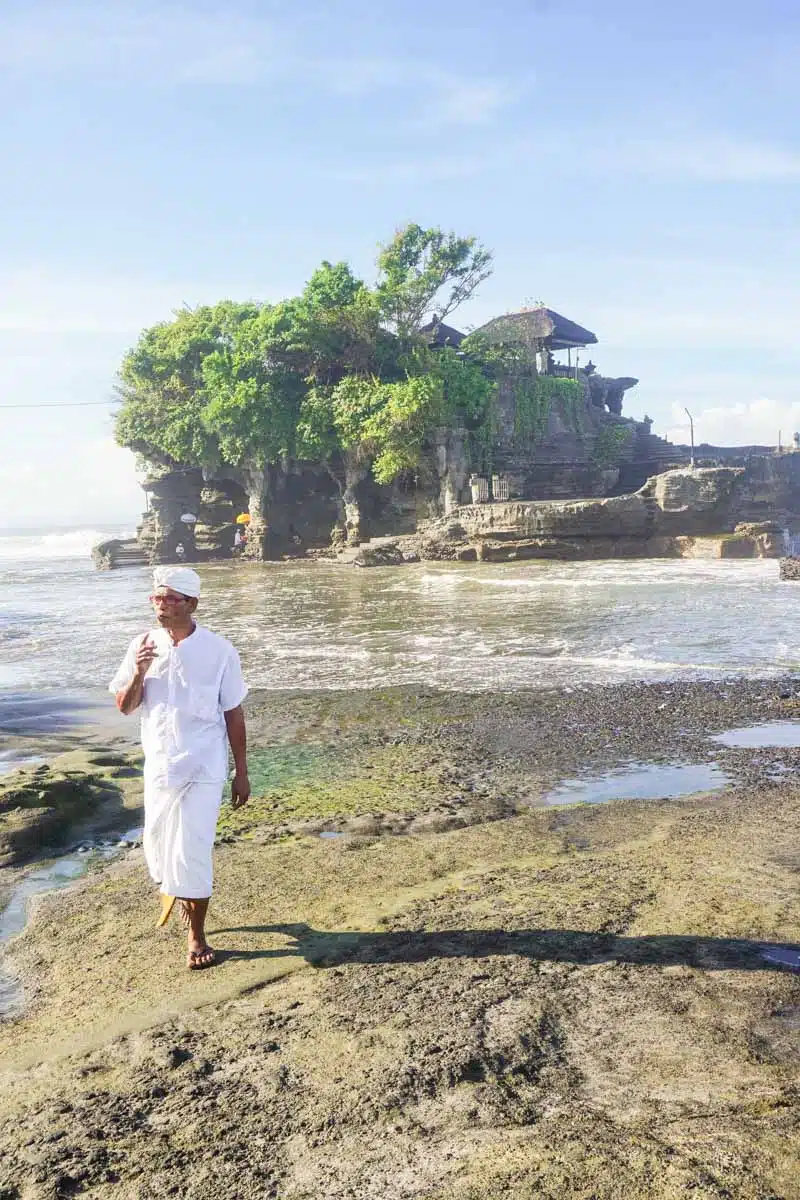 One of the most important aspects of cultural immersion is respecting local customs and etiquette. A large part of knowing the local traditions and norms comes down to studying a culture before visiting.
Read travel guides, ask questions to locals on community forums, and consult friends and family who have visited the location in the past.
Be sure to understand any important considerations regarding dress, language, body language, and eye contact before heading out on your next holiday in another country.
Cultural Sensitivity
In addition to knowing how to dress, speak, and what body language is appropriate, there are other cultural factors you'll want to be sensitive to prior to heading out on holiday.
Be sure to know any regulations or traditions when purchasing artefacts or souvenirs, always ask first if you take a person's photograph, and speak with locals if you have any doubt that you're doing something correctly during immersive travel
Engage with Local Communities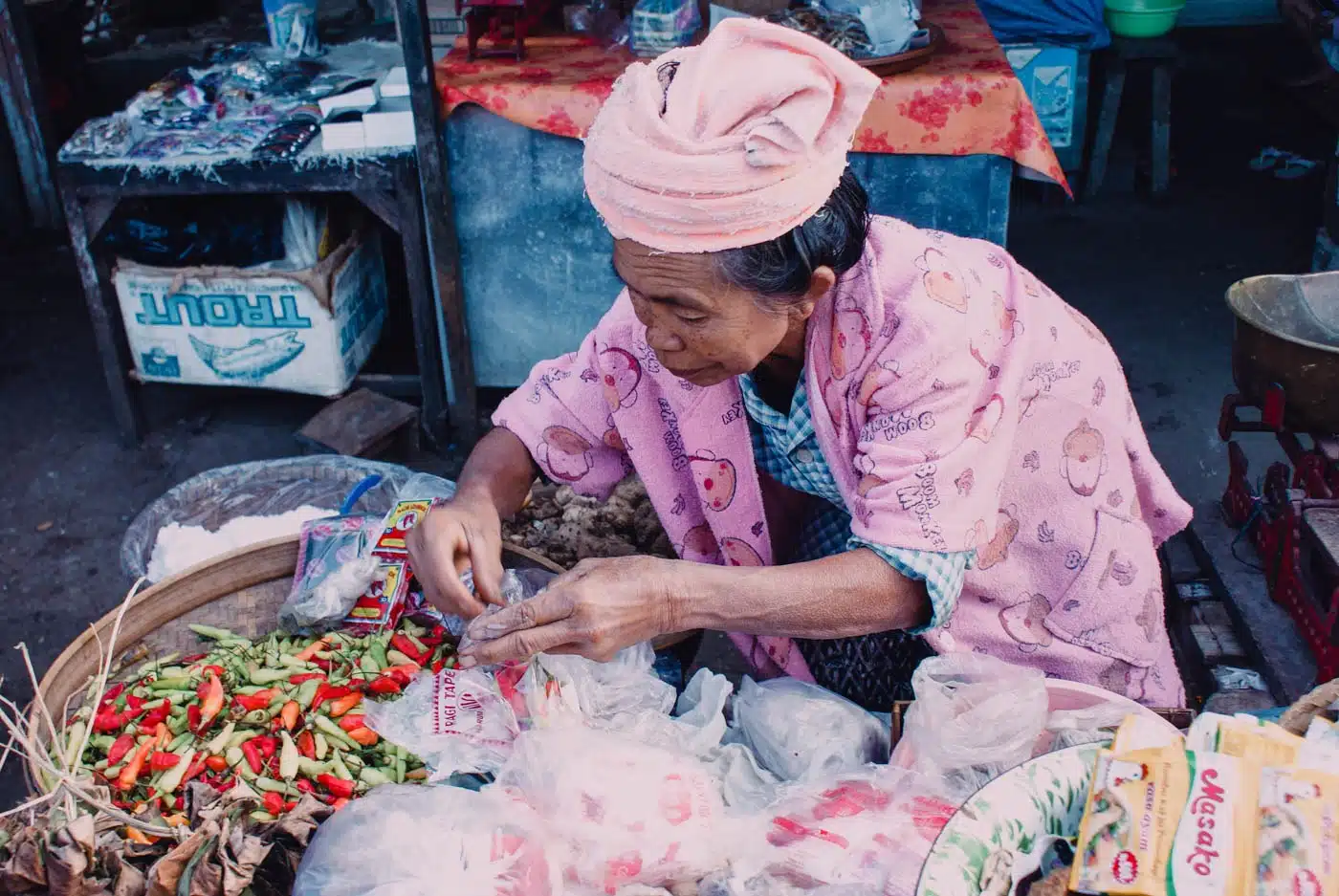 Engaging with communities is essential when trying to form deep and meaningful relationships and experiences during cultural immersion. This means spending as much time as possible with the locals rather than other travellers who may speak your language.

So how do you engage with local communities? Here are a couple of tips:
Participate in community events like festivals or workshops.
Volunteer to help families you're staying with or local organisations.
Chat with locals near your Airbnb or other living arrangements.
Cultural immersion programs for adults are a wonderful way to learn more in an organised setting and often have opportunities to do good things for the local community.
A friend of mine was able to volunteer in the Philippines by assisting local families by building new homes. He took so much from it that he went back the next year to do it again for the summer.
Eat Local Cuisine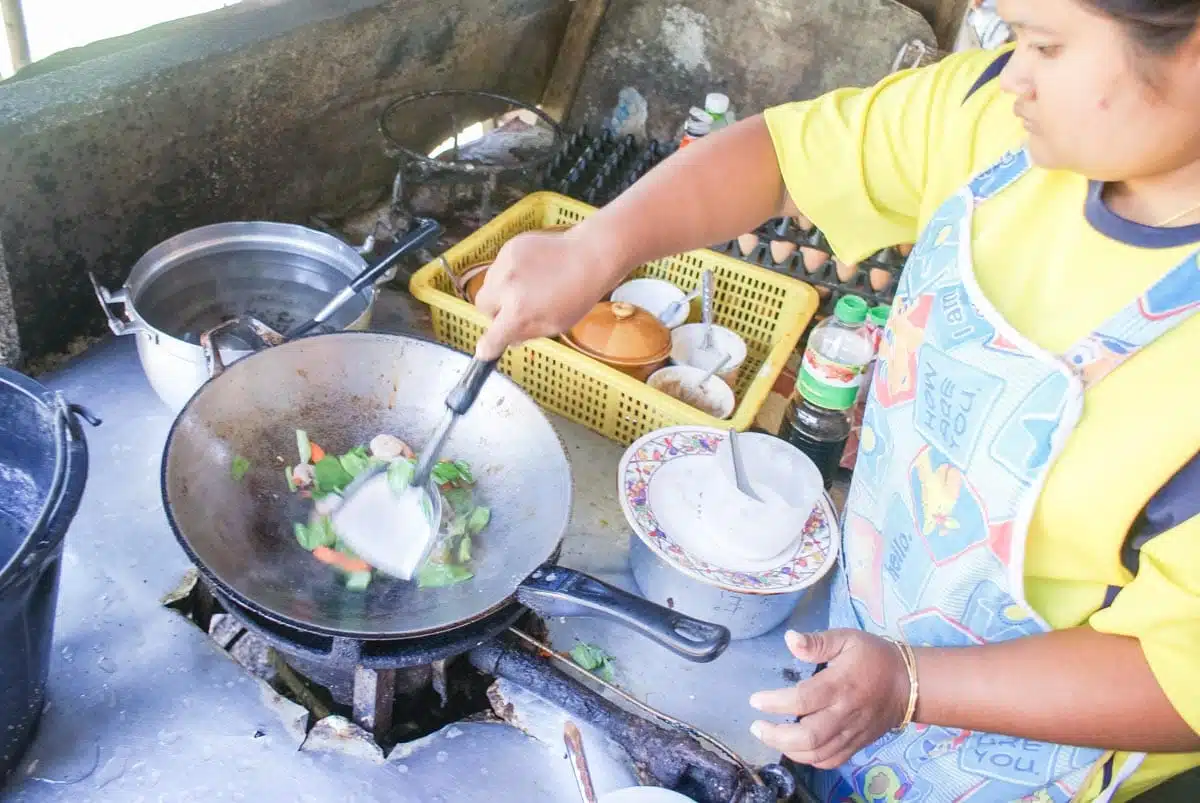 Eating local cuisine is often one of the most rewarding pieces of cultural immersion while travelling. There are so many cultures with unique and delicious foods, and many of them love to share their recipes to open-minded travellers.
Try local dishes and delicacies, scour the local markets for ingredients you've never seen (or have been ISO for years), and chat with the restaurateurs and locals about what food they identify with the most.
One of my favourite travel memories was chatting with the server at Cervejaria Ramiro in Lisbon and letting them help me navigate through unique seafood dishes I'd never tried. I learned about the local shellfish, got an understanding of the locals' deeply rooted connection with the Sea in Portugal, and ate some absolutely delicious dishes along the way.
Learn through Experiences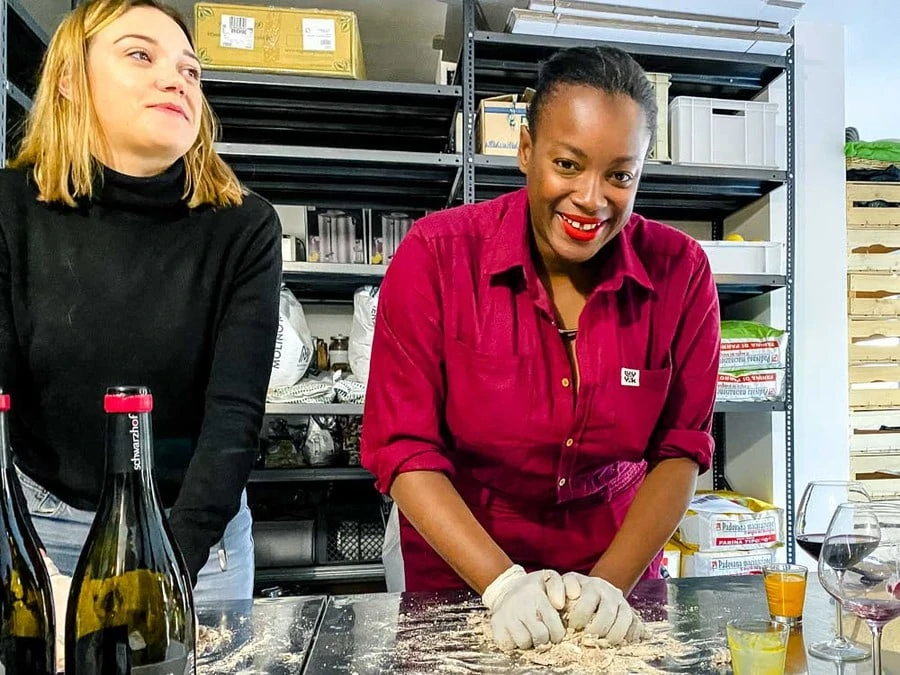 Experiences are a wonderful way to learn more about a culture. You can do this by scheduling group tours or participating in activities like arts, crafts, and traditional customs.
Sharing experiences and stories with locals by connecting through creativity and projects is a wonderful way to bond with the people around you and hopefully make new (and long-lasting) friends.
I still keep in touch with a friend I made through a hobby we participated in together on holiday. Though we live thousands of miles apart, the laughs and lessons we shared over a few hours formed a friendship that lasts today.
Reflect on Your Travel Experience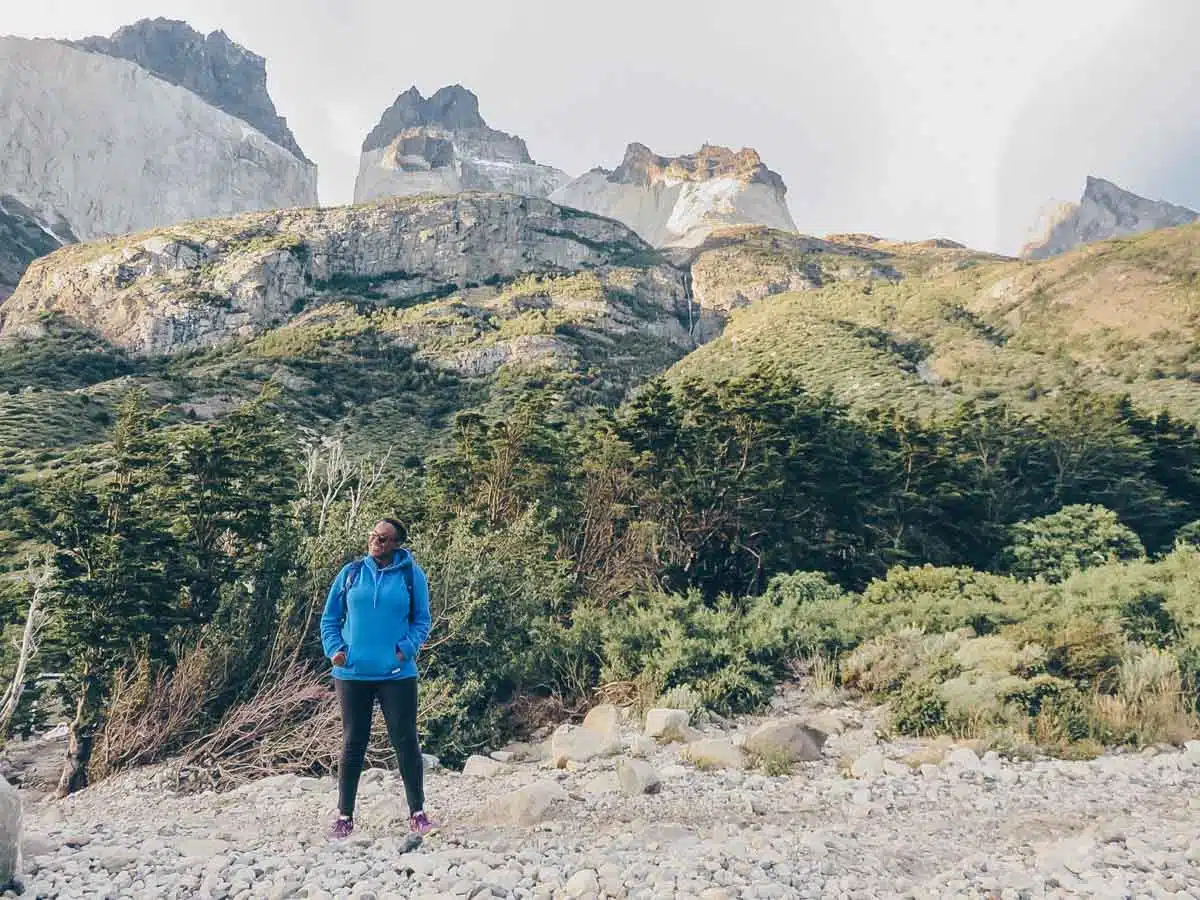 Throughout your travels and after your holiday, be sure to reflect and think about what you're learning and how it impacts you.
One way I like to keep track of my experiences is by journaling them each day. This not only helps you remember people and places but can help you work through any doubts or insecurities you have and make your trip as productive as possible.
When you've arrived home from your cultural immersion experience, do your best to reflect on life lessons learned from your getaway and apply them to your future.
Cultural Immersion: Final Thoughts
Travelling with cultural immersion as a focal point of your trip is not only something I recommend, it is something you should strive to do every time you travel, even in the smallest way.
Understanding more about the location and people you're visiting not only helps you learn more about the location and yourself, but it also allows you to contribute to that community positively.
Visiting a new place with an emphasis on sustainable, slow, and open-minded travel helps make your holiday a beneficial experience for you and everyone around you.
Love This? Save and Share on Pinterest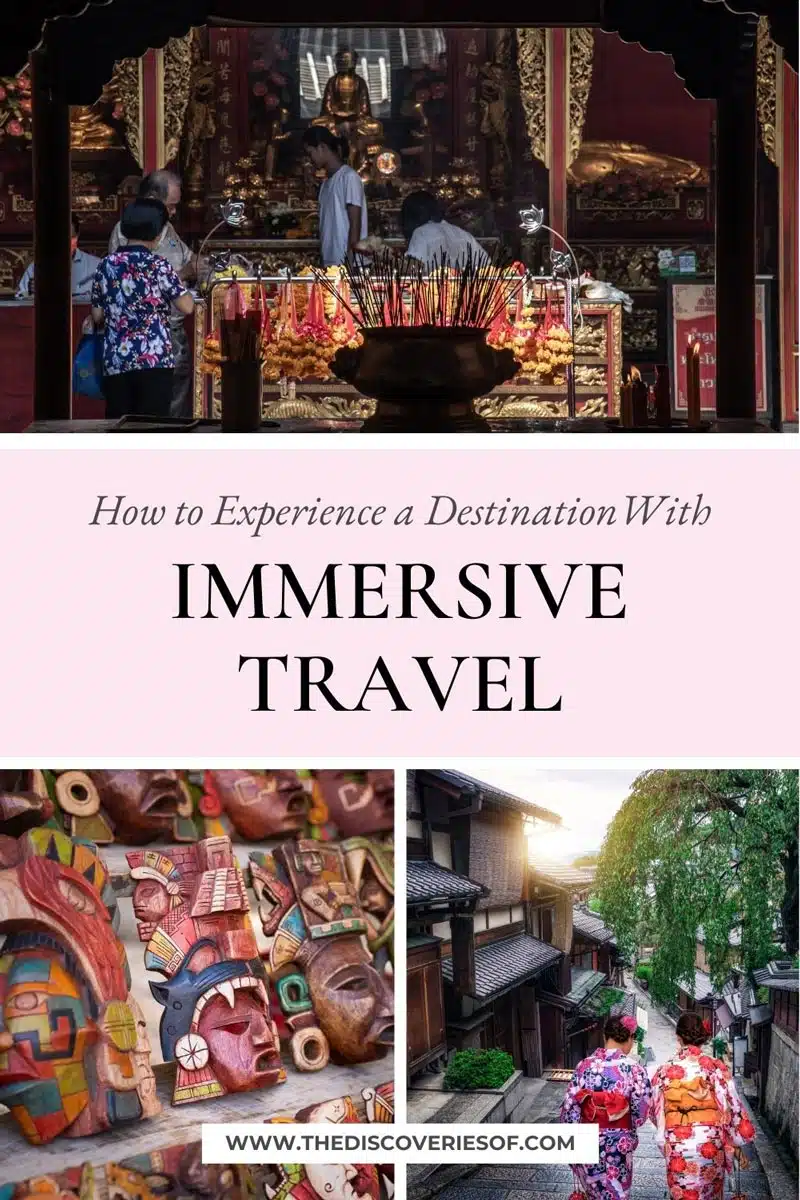 Try These Immersive Travel Experiences