The Ballestas Islands (or the Islas Ballestas) are a little-known gem off the Peruvian coast. If you've heard of them, you've probably also heard their less than flattering nickname of "the poor man's Galapagos". Might not sound like much, but a visit to the Ballestas' wealth of bird and sea life might just change your mind. Here's why the Ballestas Islands should be on your South American travel itinerary.
It can be all too easy to skip through your travels in Peru in a mad rush to get to the big sights. Machu Picchu, Cusco, Lima and the Amazon can be so high up on traveller's bucket lists that they leave little time to see lesser-known places and destinations.
Peru's southern coast and its surrounds can feel a little out of the way but boast a number of interesting destinations. Perhaps none more so than the Ballestas Islands.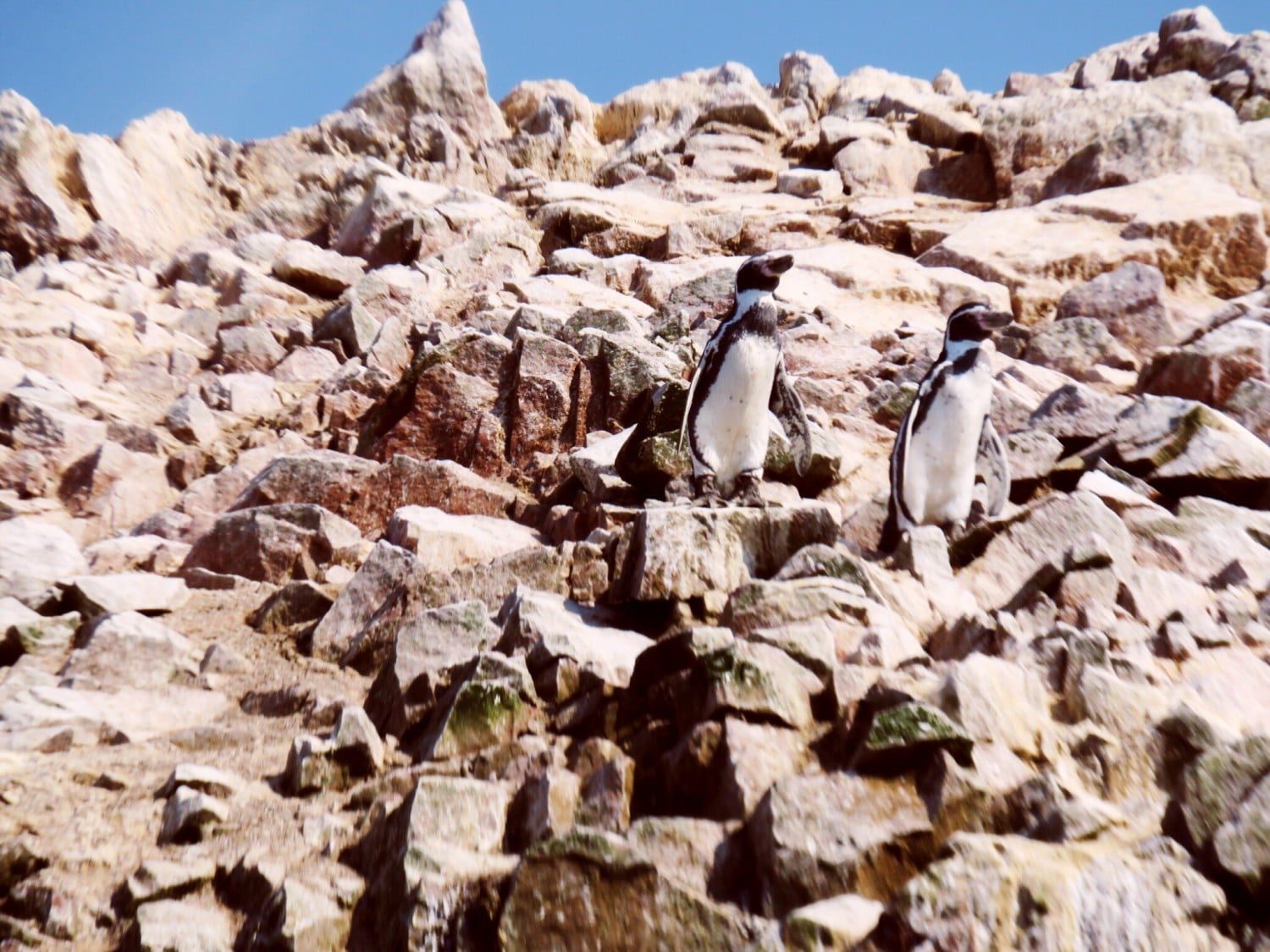 Looking for more Peruvian travel inspiration? Check out these handy guides. 
THE SOUTH AMERICA BUCKET LIST
Get your free copy of the South America Bucket List. Over 90 Spectacular Sights From My Favourite Continent For You To Explore On Your Travels.
Plus Discounts, Tips And Articles To Help You Plan Your Trip.
If you'd asked me to list what I knew about the Ballestas Islands before my most recent trip to South America, I wouldn't have been able to tell you a thing. Maybe a vague recollection that they were off the coast of Peru and… no that was totally it.
After my trip, I'd say that the Ballestas Islands are one of the most accessible ways to see some of the diverse eco-system of South America's islands. As they're only located 12 miles off the Peruvian coast, they can easily be seen on a day trip (in fact, you're not allowed to disembark onto the islands, so a boat tour is the only way to see them).
So what to expect? If you're into birds, want to see penguins and sea lions galore, with the odd chance of catching sight of a turtle or killer whale you should make the trip out to the Ballestas Islands. Any trip to the Ballestas mainly involves circling close to the shores and getting up-close-and-personal with the wildlife that calls these islands their home.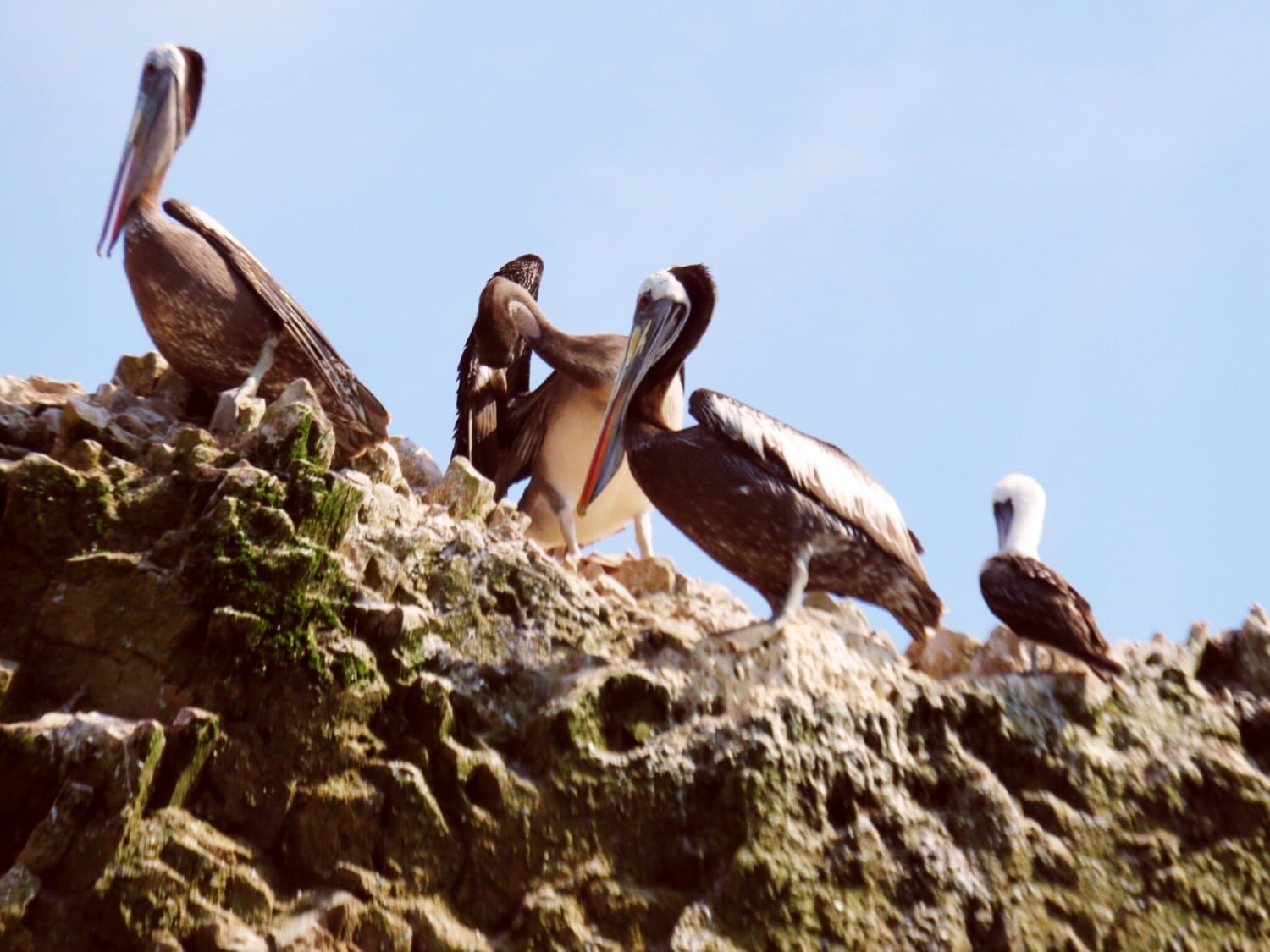 While you're in the area, make sure you also stop off in Ica, the home of Peruvian Pisco.
Boat Tours to the Ballestas Islands
Tours to the Ballestas Islands normally leave from the small fishing town of Paracas (or nearby Pisco).We travelled to Paracas by an ordinary bus, but I wish we'd booked on to the Peru Hop hop-on-hop-off bus, it would have made life easier.
Boats depart from Paracas twice in the morning at 8.30am and 10.30am. The afternoon sun and choppy waters can make afternoon trips pretty difficult. I'd been tipped off that the 8.30am trip was generally the better option because the waters were calmer and the sun less intense (it was peak Peruvian summer and the sun, while welcome, was very much present) – they were right.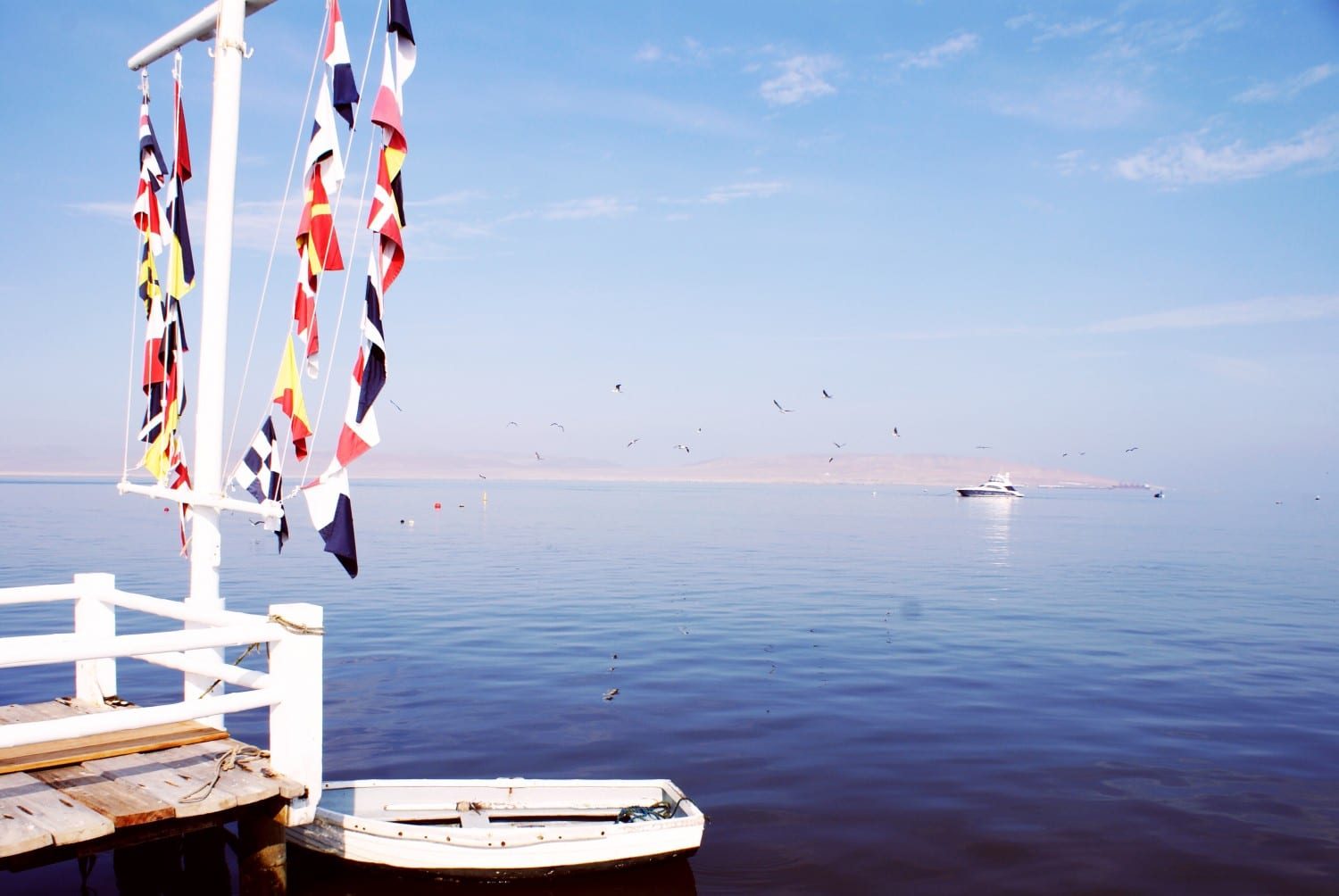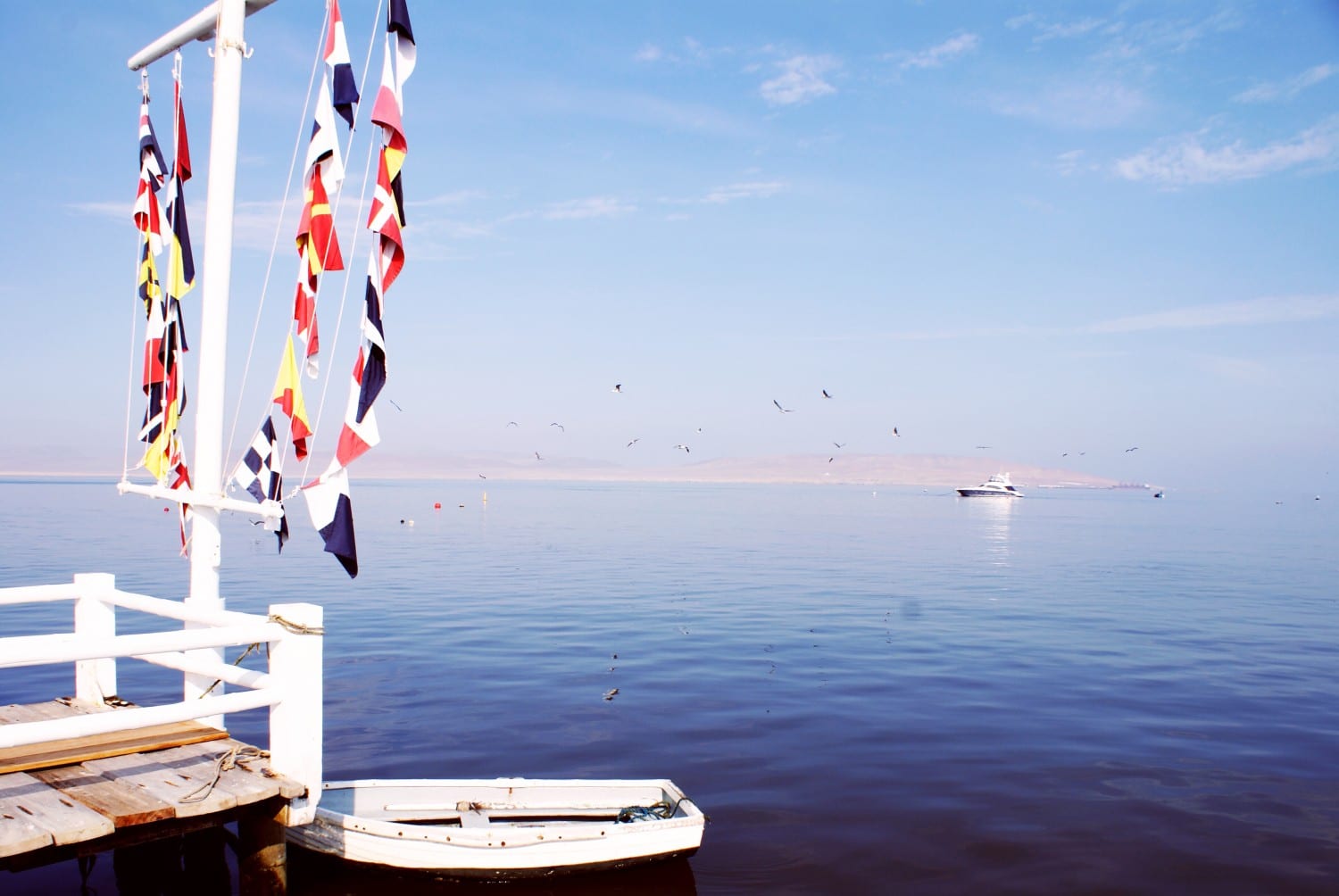 So we dutifully climbed aboard our speedboat just after breakfast and set off for the islands.
There's a variety of tours available.  If you want a really private experience, you can charter a boat and private guide to take you over to the islands. We opted to pay $29 (around 95 Peruvian Soles) for a speedboat of eight people with a light breakfast and refreshments included. We passed a few boats that were pretty jam-packed with punters struggling for space on the hot decks, which made me glad we'd decided to spend a bit more on the tour but the end-point is the same however you get there right?
Pretty much as soon as we started the motor and navigated our way out of the harbour, we were joined by these playful fellows…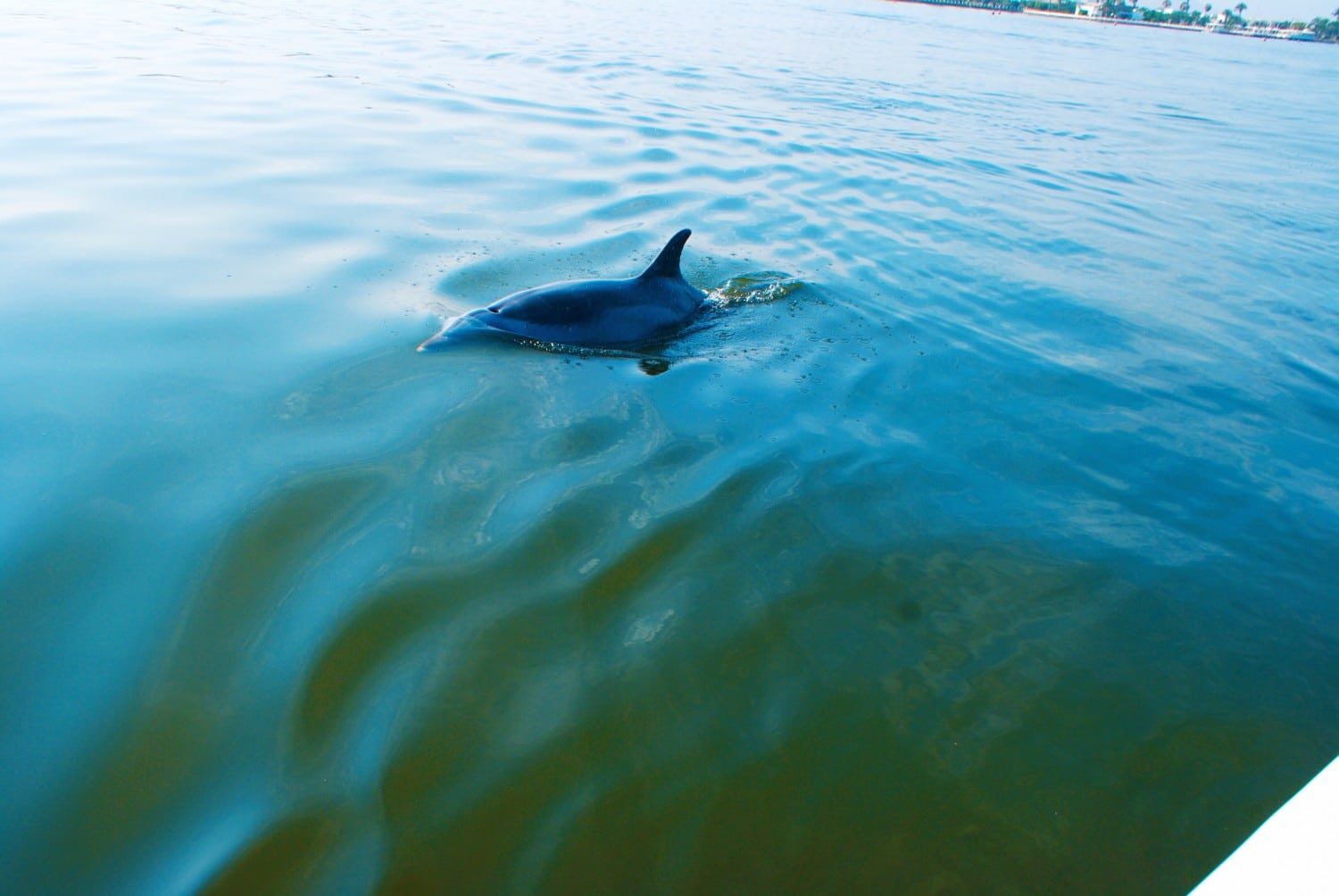 It was the first time I'd ever seen dolphins in the wild and to be honest, I was so excited (so much so that there was a mildly hairy moment where I almost fell in trying to crane over for one last picture – facepalm). The two dolphins bubbled up to the surface and splashed alongside the boat for a few minutes before disappearing off to find more interesting sport.
As soon as he was sure they were gone, our captain hit the throttle and we started bumping our way across the waves at high speed (definitely a part where you should make sure you are sitting down).
Wildlife Spotting: Birds, Penguins and More
20 minutes later, we spotted our first glimpse of the islands. Small dots on the horizon turned into large rocky outcrops as we got closer. The increasing number of birds overhead gave us a preview of what was to come – by the time we pulled up next to the first island there were thousands overhead and perched on almost every part of available land. The guide pointed out Pelicans, boobies, terns and cormorants before we spotted our very first Humboldt penguin (an endangered species), quickly followed by several more.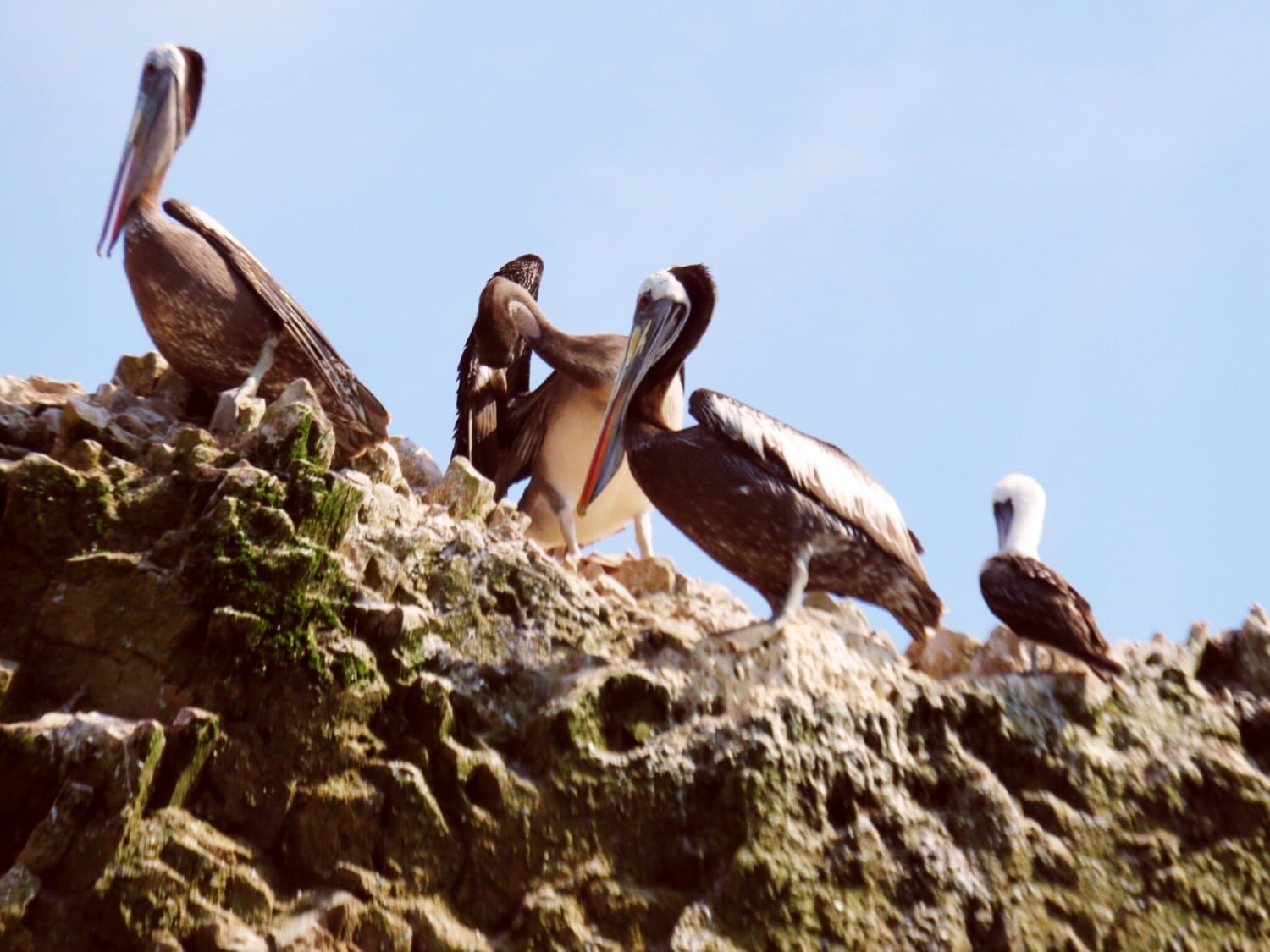 We circled round the larger islands, and smaller outcrops getting as close as possible so the captain and guide could point out all of the things that would have been all too easy to miss. There was no mistaking the sea lions dotted all over the rocks – though many of them were grouped together on low-lying shores, from time to time we'd see a loner perched on a higher spot basking in the sun (or keeping a weather eye for their next meal depending on how you wanted to look at it).
Overall we spent around 1 hour bobbing around the Ballestas during which the guide told us about the history of the islands and their importance to Peru: they played a large role in Peru's booming guano industry during the 19th century (guano for those not in the know is bird poop). Apparently, when they first started harvesting guano from the islands it was covered in a layer of guano 9 metres deep! Even now, the distinctive two-tone colouring of the islands comes from the years of accumulated guano that have leached into the rocks and bleached them white.
The Candelabra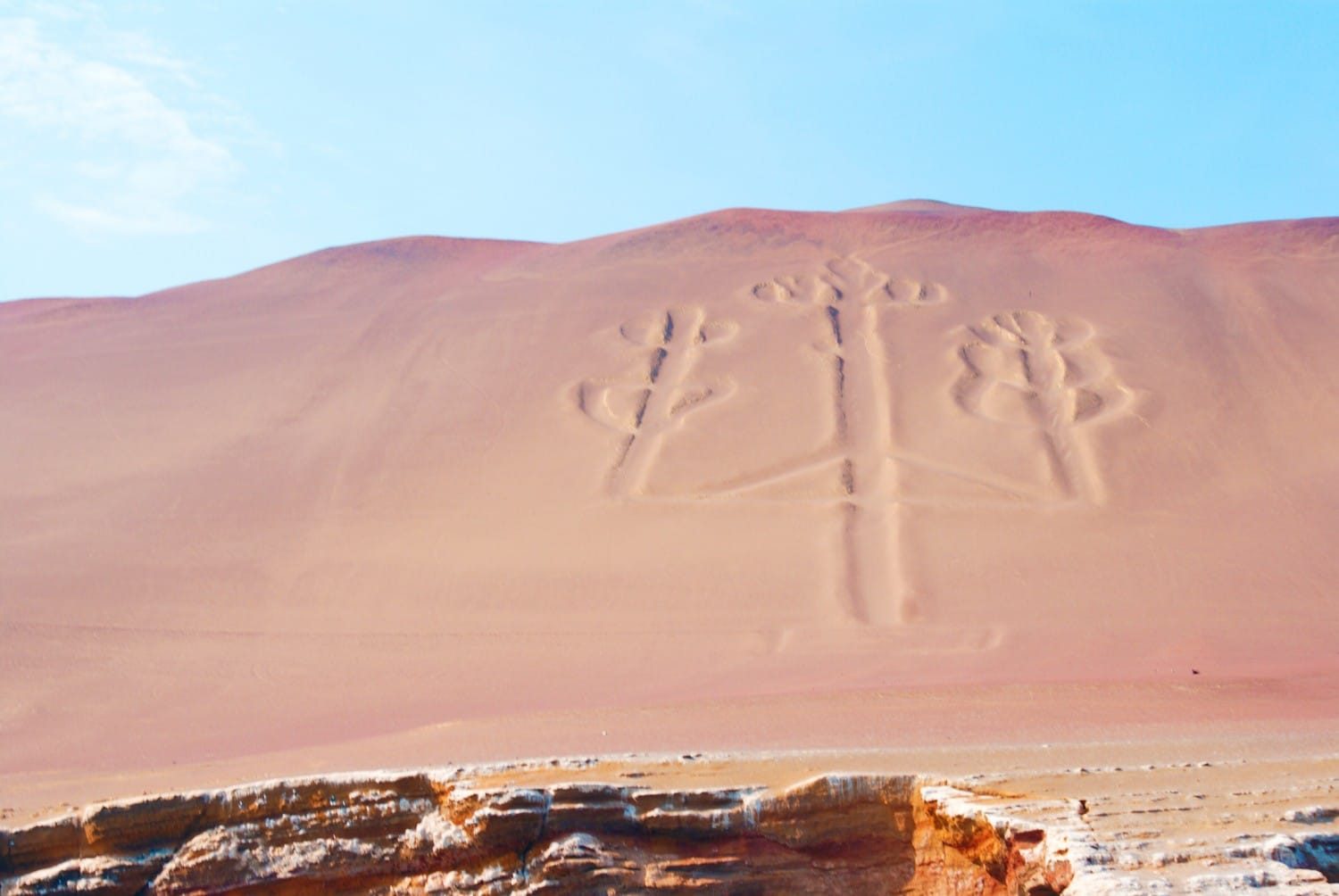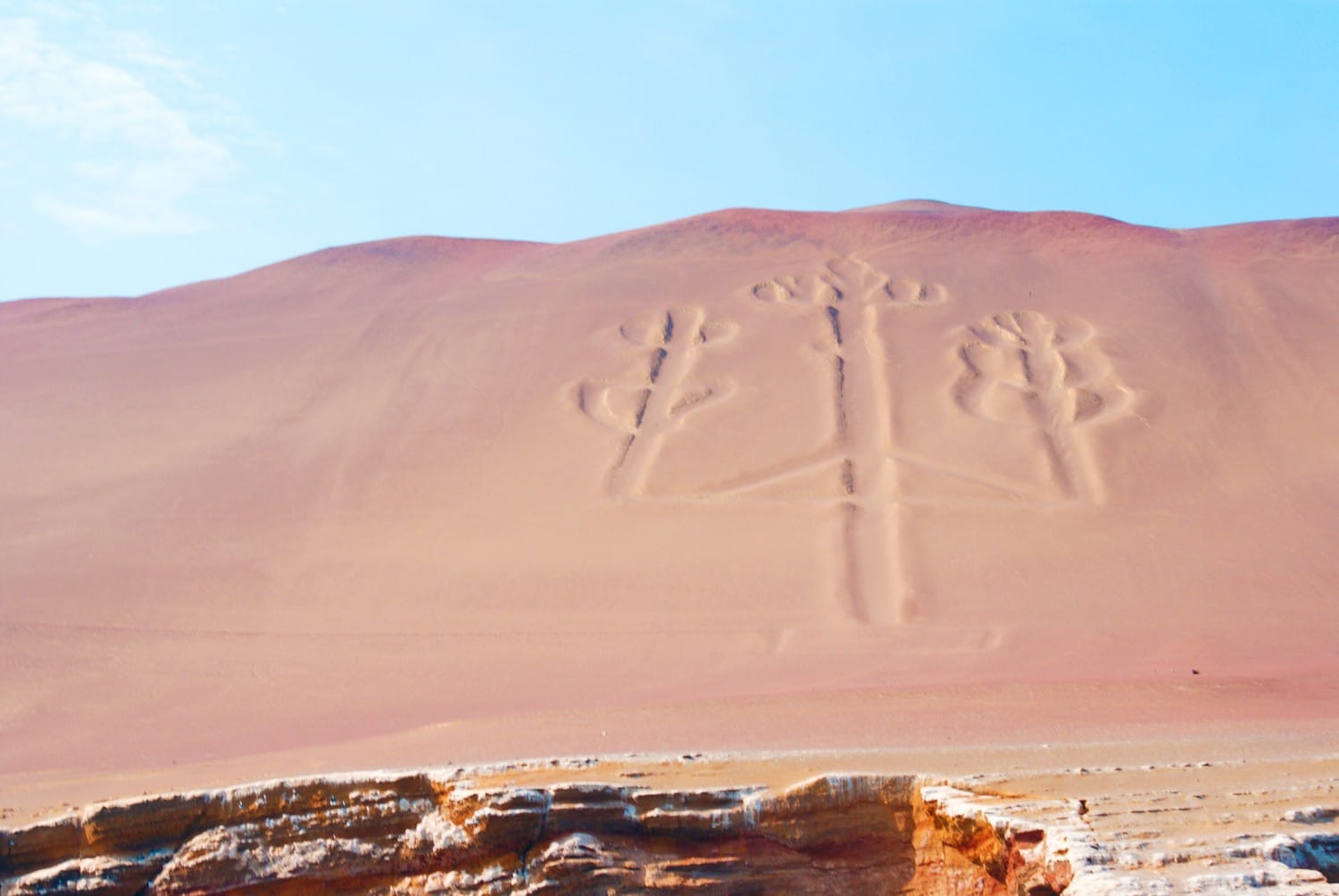 After an hour, it was time to start the journey back to Paracas, but not without a last stop at The Candelabra geoglyph. Like the nearby Nazca lines, no-one is entirely sure about the Candelabra's history and who created it. People think it might be the same or similar tribes (or aliens depending on who you ask) responsible for the Nazca Lines but no-one actually knows.
The sheltered position and relative windlessness of the site have meant the Candelabra has been preserved in near-perfect condition over the years. You can only really appreciate the sheer scale of the geoglyph from a distance (it's over 180 metres tall), so most tours stop off on the way to or from the Ballestas Islands.
Before I knew it, we were stepping back onto terra firma. Though the trip had only taken just over two hours, it was a real eye-opener and a wonderful chance to see more birdlife and sea-life than I'd thought possible in a few hours. Not so bad for the poor man's Galapagos indeed.
Practical Information
How to Get to the Ballestas Islands?
Tours to the Ballestas islands leave from Pisco and Paracas. You can also book tours (including a bus transfer) from Huachachina and Ica.
Can the Ballestas Islands be Included in a Day Trip to Paracas from Lima?
Technically yes, you could incorporate a trip to the Ballestas Islands into a day trip to Paracas from Lima but you should bear in mind that the latest boats leave Paracas to go to the Ballestas at around 10.30am. Paracas is a four-hour drive from Lima, so it would mean a very early start. Still worth considering if you are really short on time.
Are the Ballestas Islands Worth the Trip?
Definitely yes. The Ballestas might not boast the huge variety of nature of the Galapagos, but a trip comes at a fraction of the price and is a real highlight in southern Peru.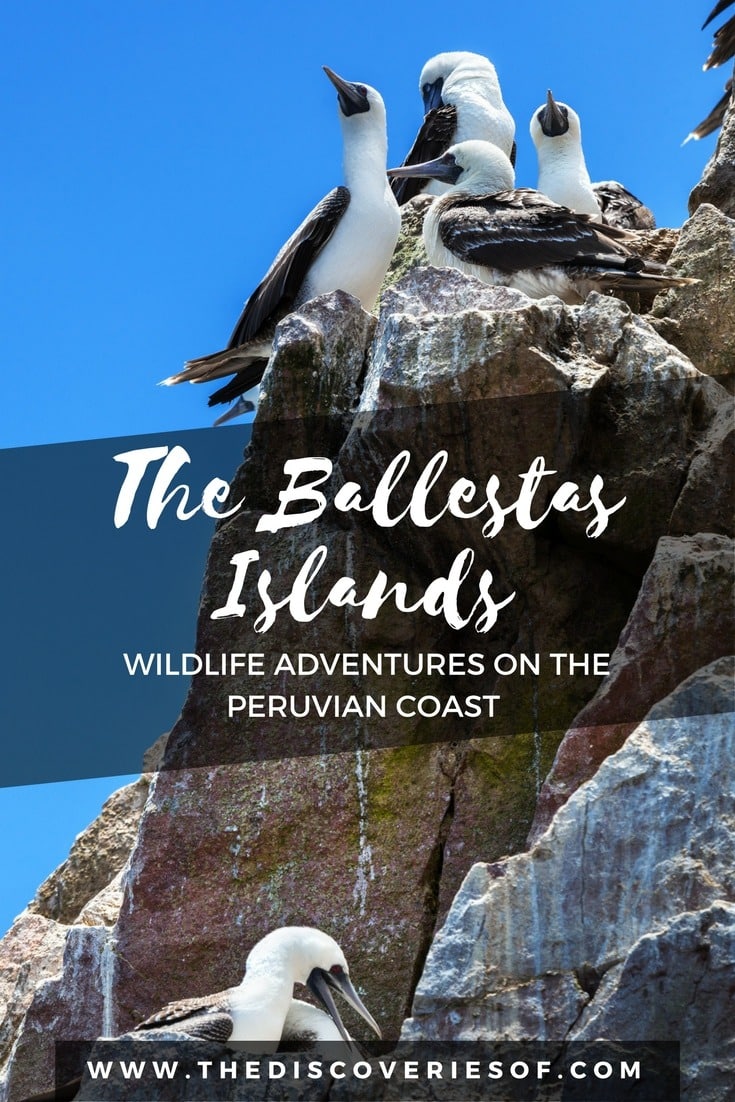 THE SOUTH AMERICA BUCKET LIST
Get your free copy of the South America Bucket List. Over 90 Spectacular Sights From My Favourite Continent For You To Explore On Your Travels.
Plus Discounts, Tips And Articles To Help You Plan Your Trip.