Discover Sitges, Spain's most charming coastal city. Top things to do, restaurants and hotels for your trip.
You know that a place has a lot going for it when it's dubbed the gayest town in Catalonia and the small Catalan town of Sitges lives up to its heady reputation.
What's the appeal? A hub for eclectic nightlife, overflowing with gay bars, nightclubs, and restaurants for one. Then there's the balmy beaches and grand mansions scattered along its seafront promenade and a historic old town clustered around winding streets burgeoning with all sorts of promise.
It is, quite frankly, delightful.
So, dust off your dancing shoes — Sitges is calling your name.
Top Tip: Wondering where to stay in Sitges? I recommend the stylish Hotel Medium.
Top 5 Things to Do in Sitges, Spain
Stroll Through the Historic Quarter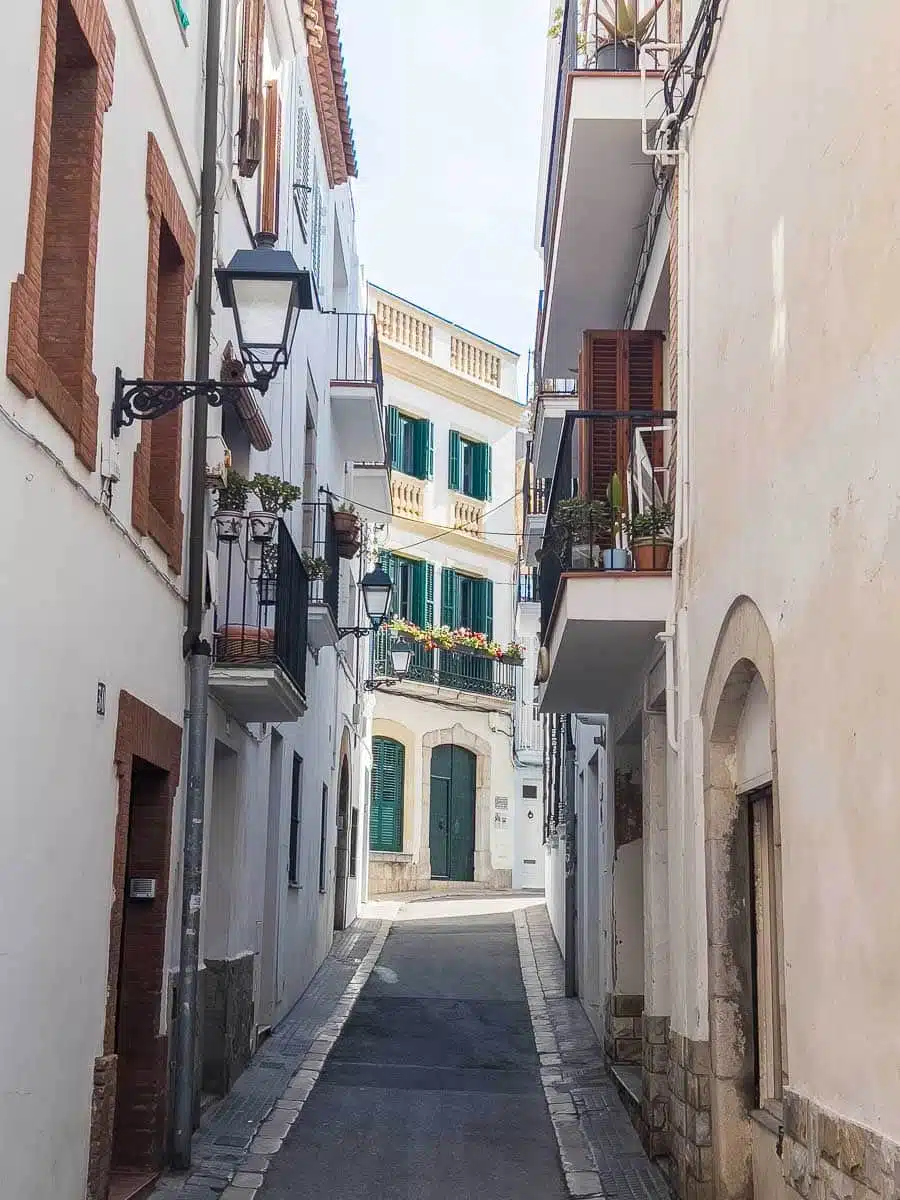 Strolling through the quaint Historic Quarter, known as Casco Antiguo, awards you with stunning sights and some captivating shots for the Gram.
It's a one-of-the-kind experience – every street lined with picturesque buildings. Meander along cobbled alleyways dotted with ancient palaces and opulent castles.
Catch ethereal sunset vistas at the Baroque-style Church of Sant Bartomeu i Santa Tecla, overlooking the Balearic sea.
Visit Sitges' Iconic Beaches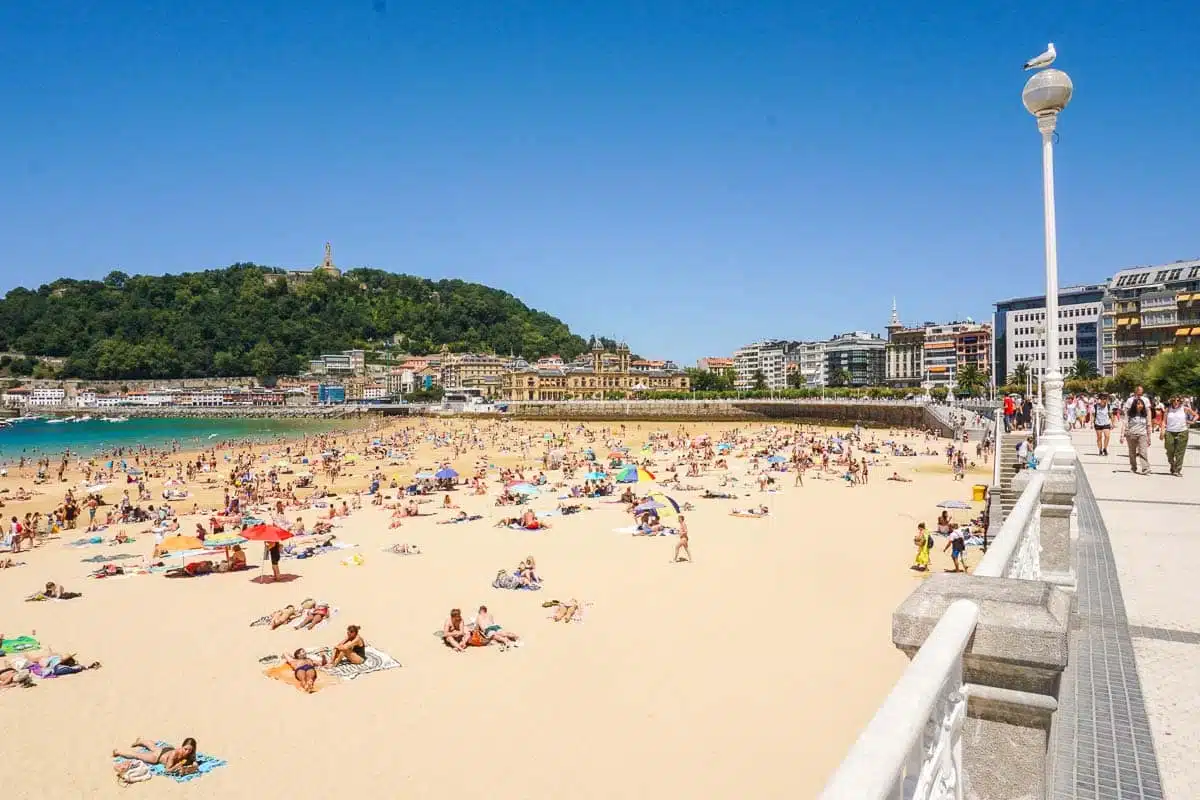 Ready to top up your tan on some of the finest beaches in Spain? Of course you are. Soak in gorgeous views from the piers and indulge in paella at a traditional seafood restaurant peppered along Sitges', sun-drenched, golden sand beaches.
Playa de San Sebastián, Playa de la Ribera, and Playa de la Fragata are some of my favourite beaches. Opt to flop and drop, with occasional swims in the gentle currents or try something a little more active – there are plenty of watersports to choose from.
Discover the City's Modernist Architecture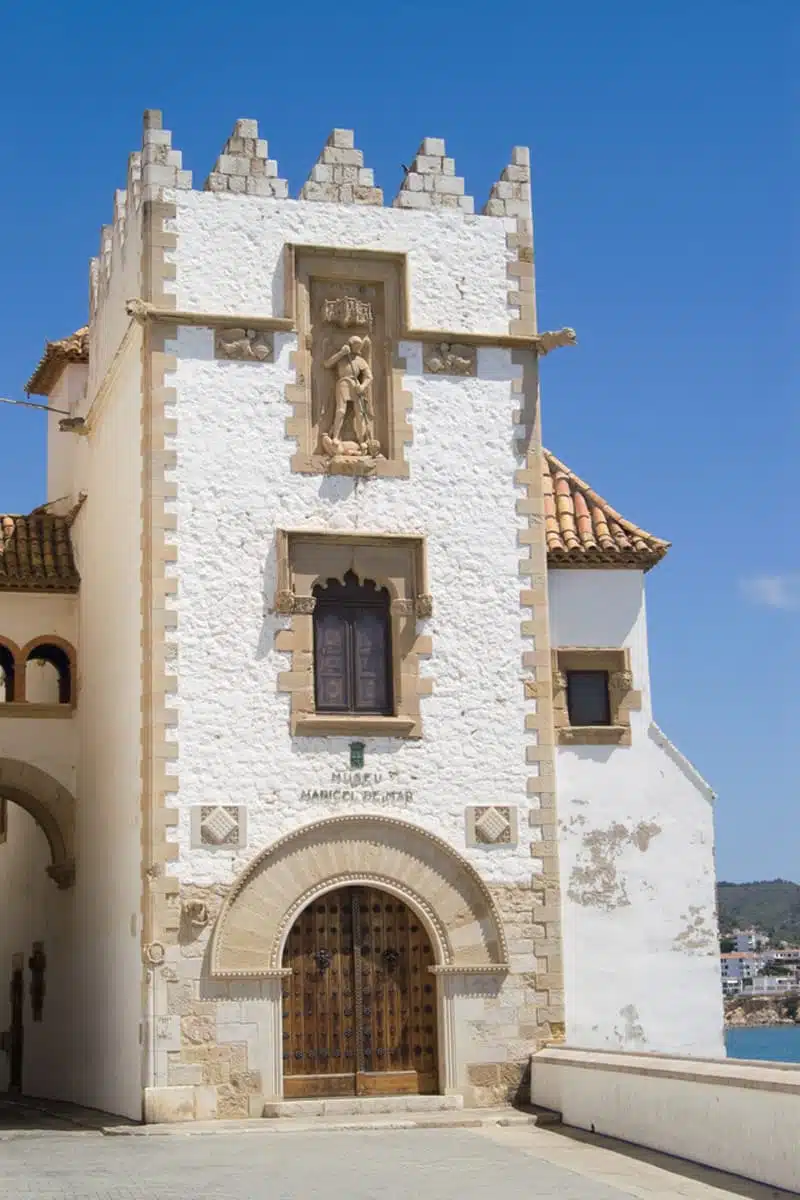 The cluster of Modernist buildings constructed by artist Miquel Utrillo are one of Sitges' undoubtable highlights. Constructed between 1910 and 1918, the buildings are a backdrop for some pretty cool pictures, seemingly frozen in time.
Must-see highlights include Maricel Palace and Casa Bacardí (see entry below), a beautiful mansion that showcases modernist influences in its unique style.
Soak Up the Rum at Casa Bacardí
Situated in the heart of Sitges, Casa Bacardi is an essential stop, particularly those with a taste for history, culture and rum (isn't that everyone?).
"Wait up Julianna", I hear you thinking, "Anyone who's anyone knows that Bacardi hails from Cuba. What's a Casa Bacardi doing on the Catalonian coast?"
Good question. A certain gentleman named Don Facundo Bacardí Massó was born in the town in 1814 before he emigrated to Cuba… where he then founded Bacardi rum.
The museum is more than just a gimmick though. It delves into the details of Bacardí Massó's journey, his rum revolution and how he established a global brand along the way.
On the more practical side, the tour culminates in a rum tasting where you can sample Bacardi's famous blends. Sip sip.
Sample Sparkling Wine at the Cava Cellars in Penedès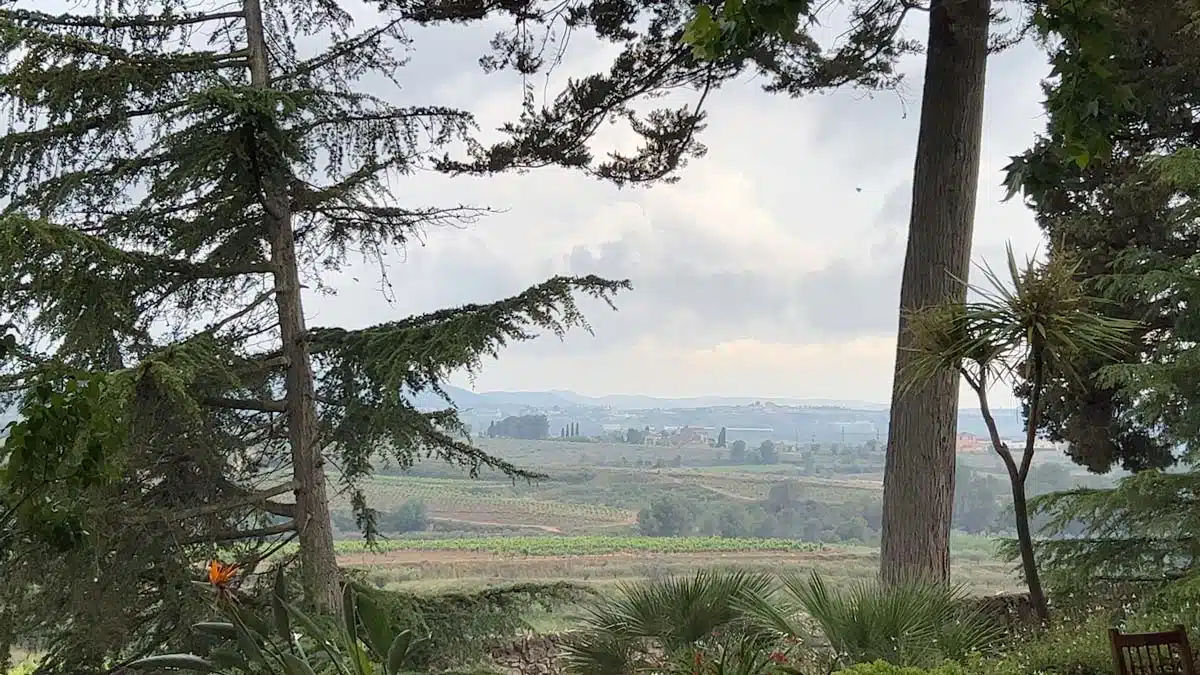 Take a 30-minute drive inland to the Penedès wine region, famous for producing Cava, Spain's much-loved sparkling wine.
Although you might not have heard of it before, I'll let you in on a little secret: Penedès is where you'll find some of the best vineyards and 95% of the world's cava producers.
Experience a sample of Sitges with this food and wine tasting, or visit one of the top wineries, such as Giró Del Gorner or Celler Jordi Lluch.
I can't think of a better way to celebrate your time in Spain than with a crisp glass of sparkling wine — cheers!
Pop in at the Cau Ferrat Museum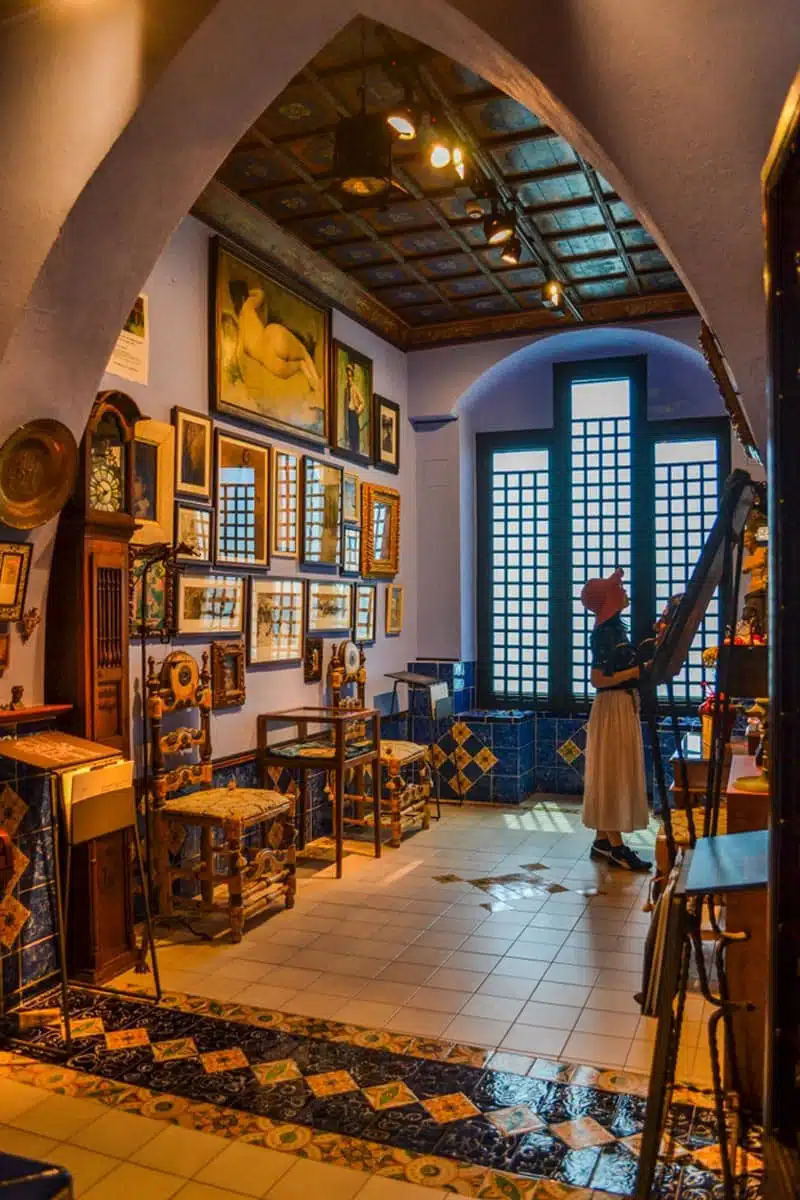 Cau Ferrat Museum harbours the story of of one of Catalonia's most prolific figures of the Modernisme movement. Who is the mystery person, you may wonder. It's none other than Santiago Rusiñol, a writer and artist of note.
The museum was once Rusiñol's home and study, preserving ancient and modern art collected by him over the years.
Brilliant Things to See & Do in Sitges, Spain
Wander Through the Garraf Natural Park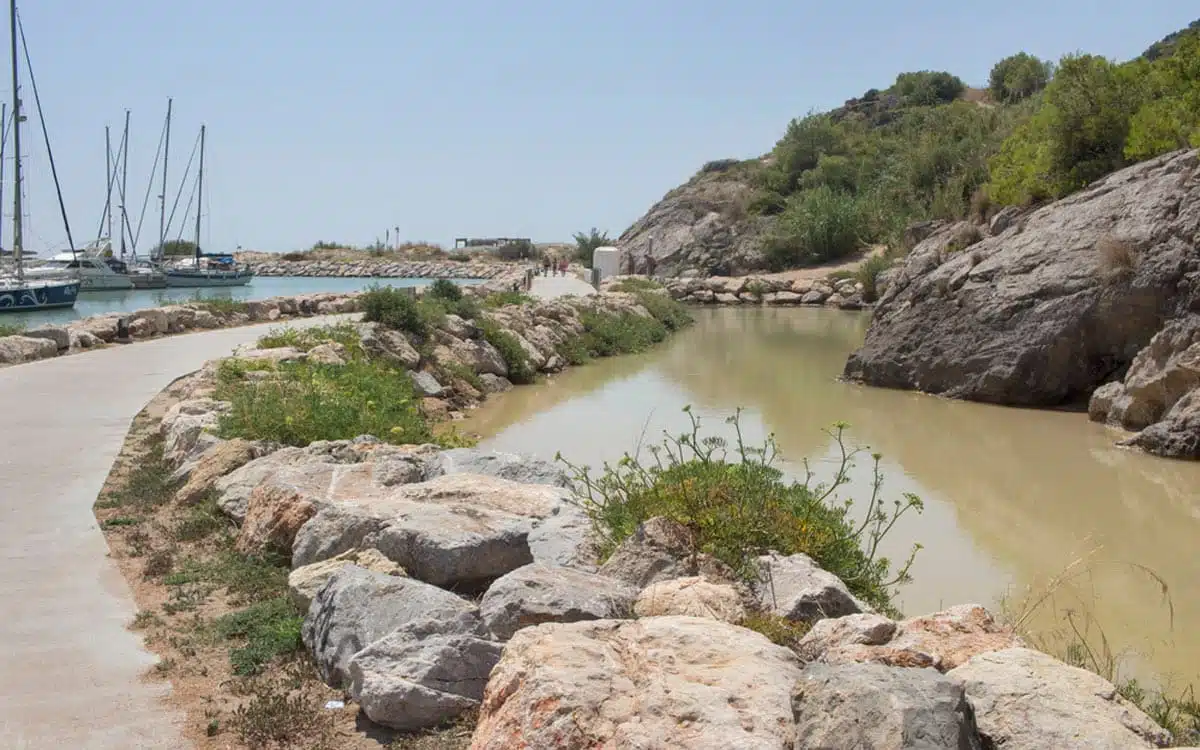 Garraf Natural Park is a lush, verdant area filled with caves, limestone hills, and native vegetation. With such a stunning natural landscape, it's a crime this park is virtually unheard of among tourists. I'd wager that its hidden-gem status gives you more reason to go there.
This natural park covers over 30,000 acres, providing scenic views and lovely walking and hiking opportunities.
Explore the Fascinating Maricel Museum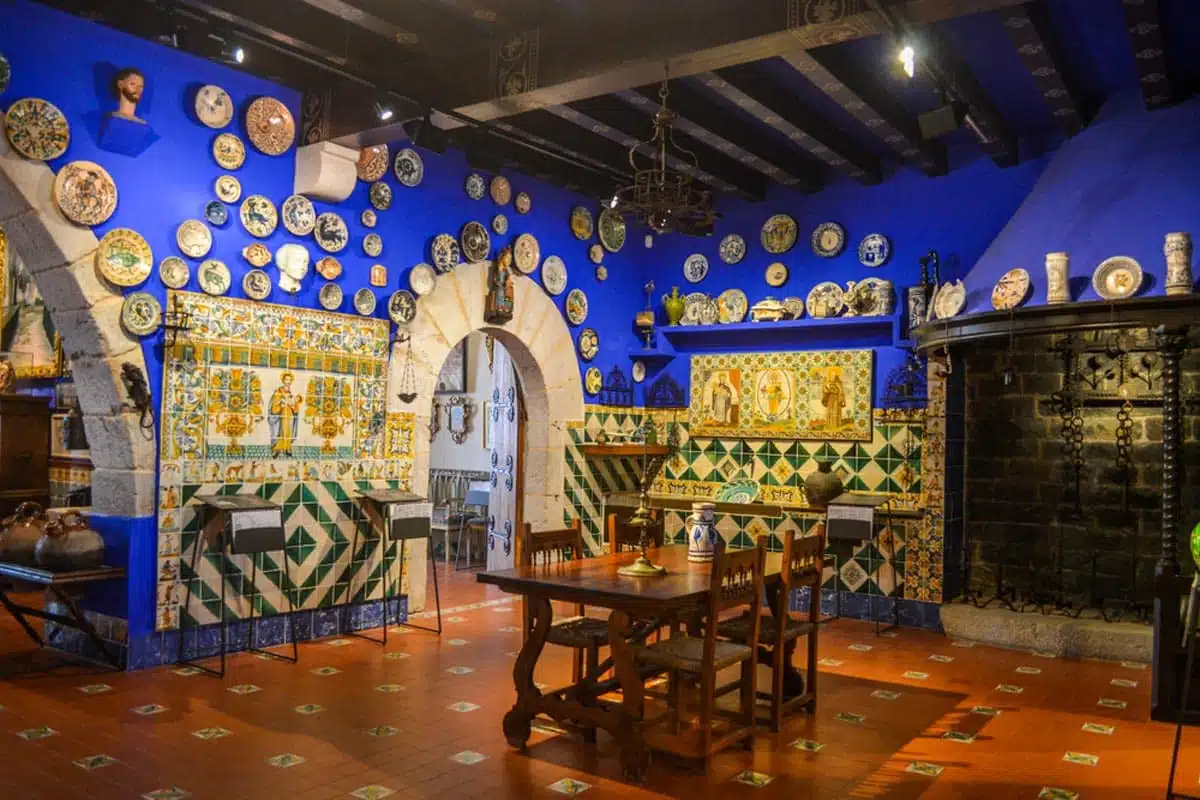 Forming part of the prestigious architectural complex of Maricel, the Maricel Museum is a symbolic part of Sitges' rich history. This eclectic museum showcases ten centuries' worth of artistic troves collected by Dr. Perez-Rosales.
Its extensive, wealthy collection includes sculptures and paintings from the Medieval, Renaissance, Gothic, and Romanesque periods. You'll also find fine works of Modernisme, Realism, Romanticism, and the Neoclassical period here.
Must-Try Bars & Restaurants in Sitges, Spain
ZAK Rendez Vous
Dining at ZAK Rendez Vous is quite the experience. Serving a vibrant Mediterranean cuisine, this fine dining establishment is top shelf, ranking high across the board.
This restaurant hosts buzzing dinner shows and offers a unique experience with live music and entertainment. It's a staple for an exclusive night out, becoming a hot spot for high-end socialising during Sitges' gay pride festivities.
Beirut Gardens
Exquisite food, laid-back ambience, and enchanting garden-style aesthetic, what more could you ask for? The whimsical Beirut Gardens or Els Jardins de Beyrouth exudes "secret hideaway" vibes like no other.
This is different from your everyday tapas bar and restaurant, with greenery, antique furniture, and fantastic vibes. The restaurant offers some of the best mojitos, live pianists, and local singers to enhance the mood.
The Piano Bar – El Piano
You'll have a blast at The Piano Bar, a town favourite. This swanky bar may lack space, but the passion and spirit (get it?) make up for it. Think of edgy performances from cabaret acts to boozy sing-along moments that will undoubtedly leave an everlasting impression.
With its contagious theatrical flair, this beloved bar offers a buzzing affair with continuous piano playing, impeccable service, and a generous flow of gin.
Best Sitges, Spain, Hotels
Hotel Casa Vilella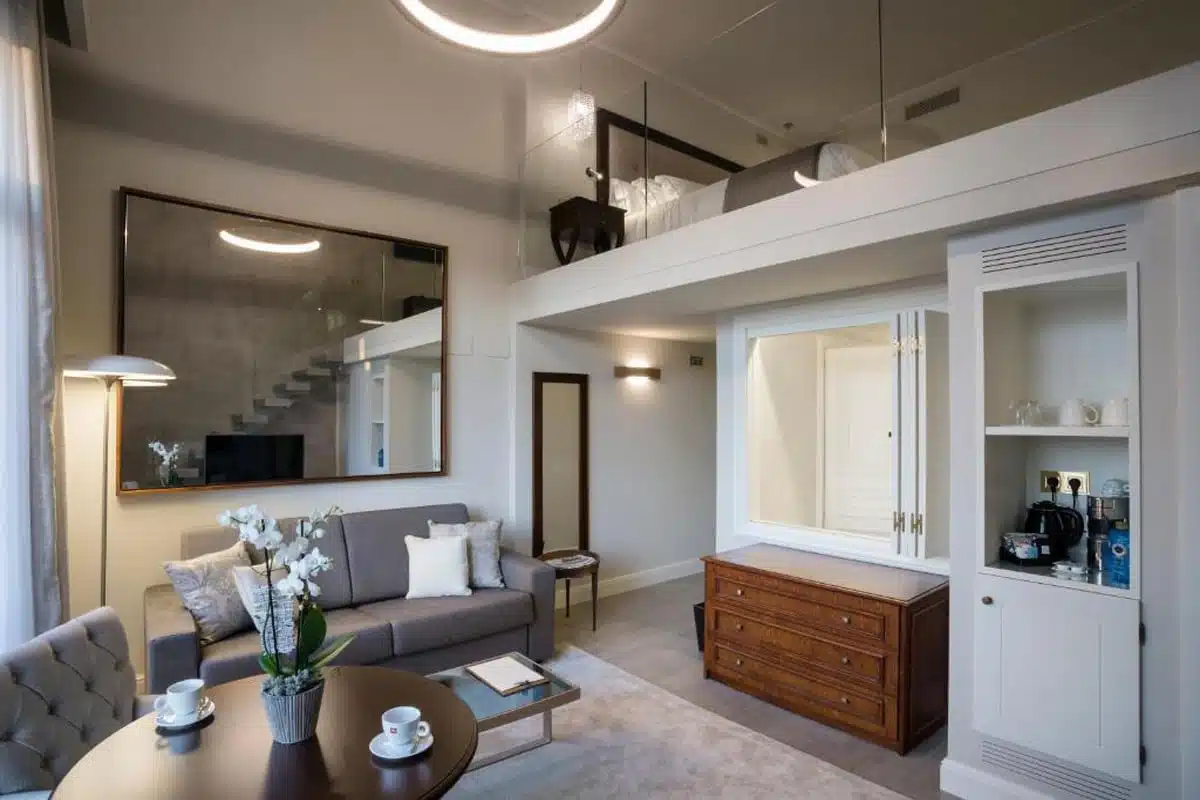 Stay at one of the best beachfront hotels in Sitges, Spain. Hotel Casa Vilella offers a serene atmosphere, with a beach villa aesthetic and excellent amenities. Indulge in Mediterranean cuisine, top your tan at the lavish pool area, or unwind at the onsite bar.
Eurostars Sitges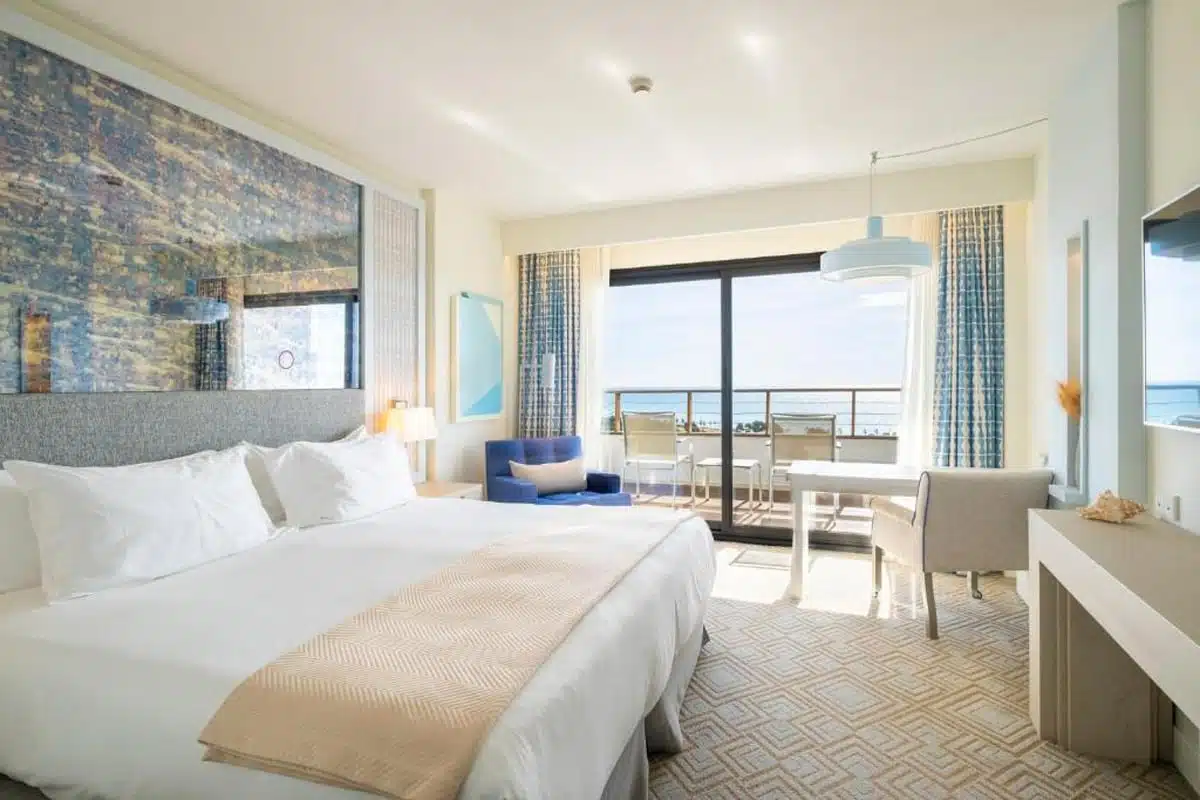 Surrounded by dreamy seascapes, Eurostars Sitges is the ideal luxury escape, boasting a pool area, spa, and lounge. After unwinding at the spa, head to the boutique restaurant or relax in your elegant air-conditioned room, featuring a private terrace with views.
Hotel Medium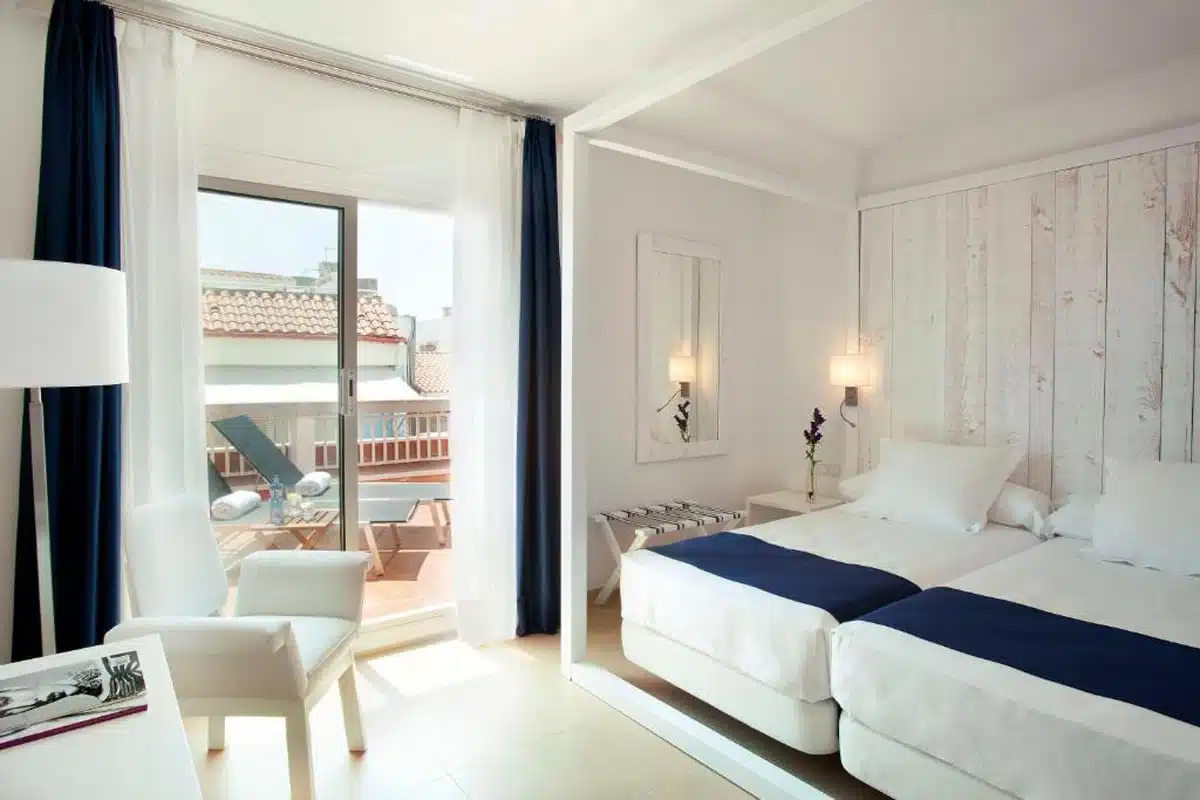 Embrace the old town's charm with this glamorous boutique hotel in Sitges, Spain. Set in an ornate Modernist building, Hotel Medium boasts a lush garden and a lavish pool near Sitges Beach. The chic and bright rooms ooze exuberance with plush furniture and gorgeous décor.
Sitges: Practical Tips for Your Trip
Recommended Tours in Sitges
Best Things to Do in Sitges, Spain: Map
Love This? Save and Share on Pinterest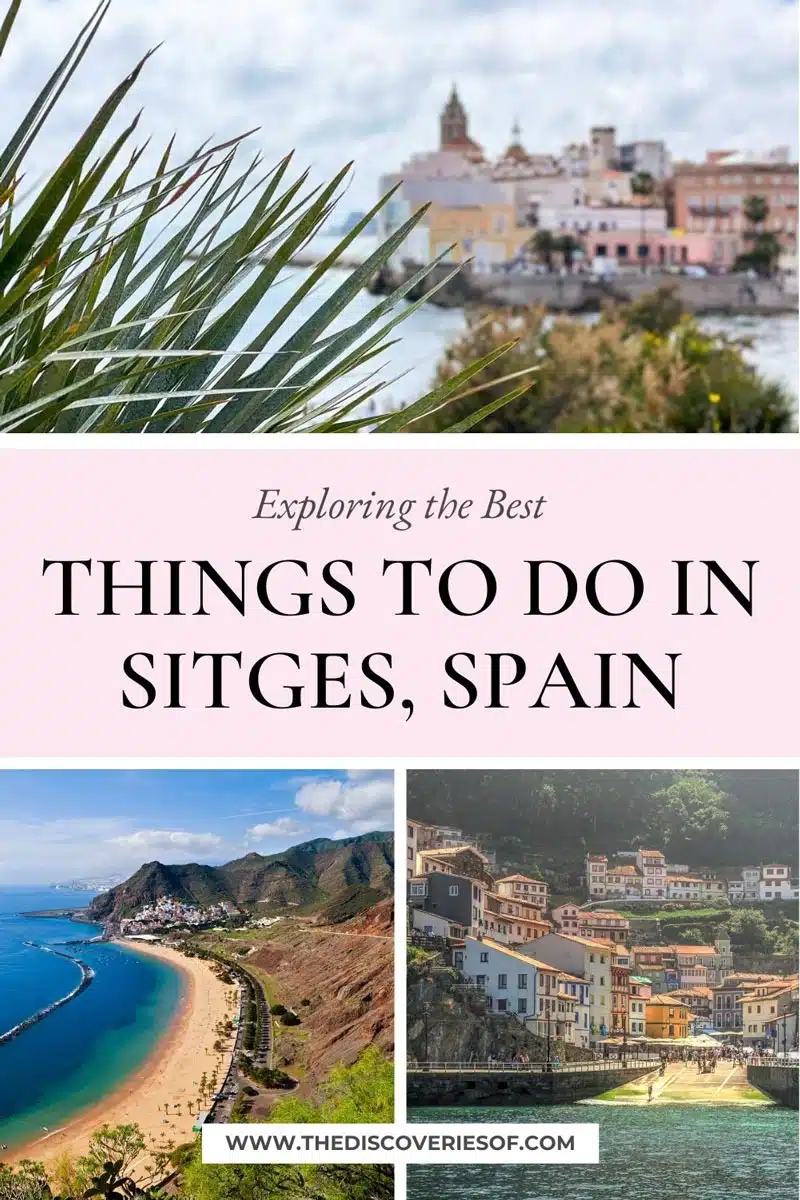 Now You've Ventured to Sitges: Read Next