It's time to plan an epic trip with this Spain travel guide. Discover everything you need to know before you go.
My love affair with Spain continues – a country with incredible architecture, delectable food and epic beaches is always going to be my favourite.
And while you could totally wing your trip to Spain, reading through this handy travel guide before you're let loose on the Spanish streets is a way better idea. And not just because you'll be able to find the best hotel deals or the top things to do – but also because you'll be clued up on exactly when you should plan your trip.
From figuring out must-visit attractions to the finer touches like what to eat and drink (and how to speak a little bit of the language), it's time to unravel every bit of need-to-know info. You can thank me later.
How to Plan a Trip to Spain: Top Tips for Your Spain Trip
Best Time to Visit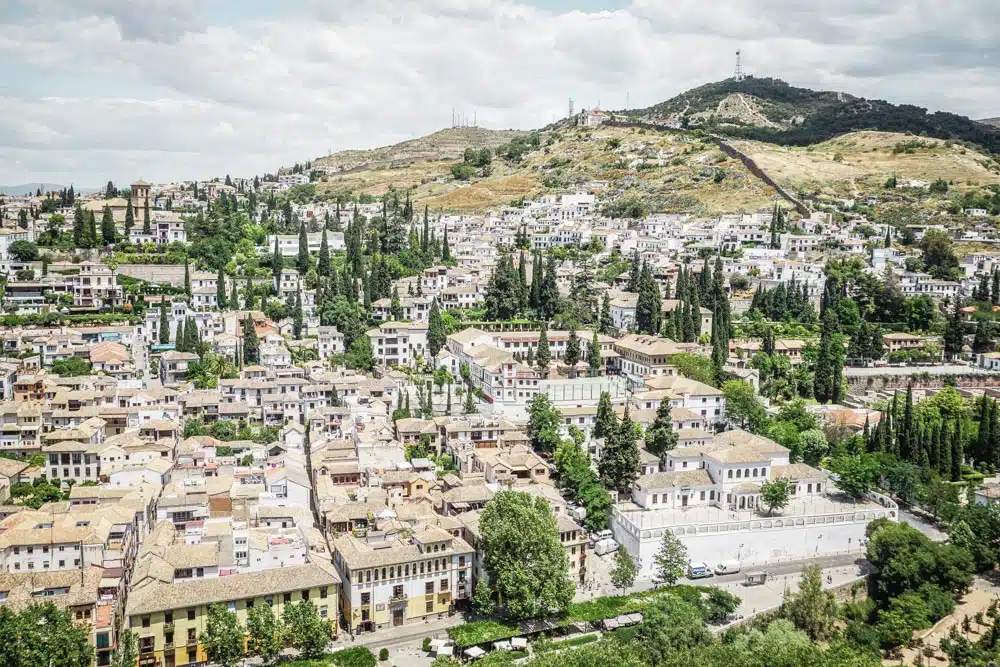 One of the first things to know about Spain, especially before you decide on the more nitty-gritty details, is when to visit.
If you ask me, the ideal time for your adventure is during the country's shoulder seasons: spring (April and May) or autumn (September and October). These seasons bring the most moderate weather in the country.
But this doesn't necessarily mean visiting during summer or winter is a bad idea.
Although the peak tourist season is from June to August (summer), temperatures sit comfortably at around 30°C (90°F). On the other hand, Winter (November to March) sees temperatures range between 4-10°C (40-50°F).
Handy Resources for Getting To Spain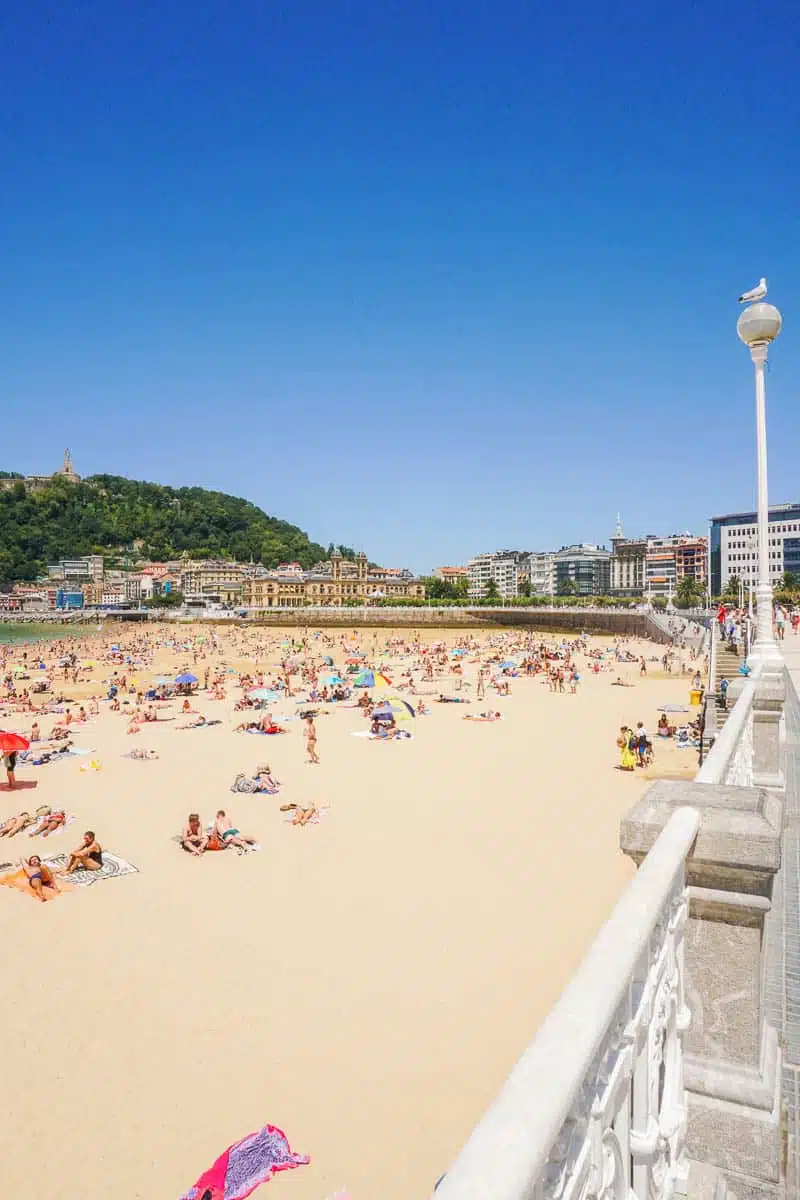 If you find planning stressful, I feel ya. Luckily there are quite a few nifty tools and resources out there:
Where to Stay
Hotel accommodation in Spain is excellent. Thanks to the massive tourism influx into Spain, there are plenty of accommodation options to go around, especially if you're after some of the finest hotels in the country.
Shared accommodation offers abound in the country, and every major city (and most smaller towns) will have at least one version of this. You'll easily find albergues similar to small dormitories at low costs per night.
Guesthouses and B&Bs are a staple in Spain and are your go-to options for budget-friendly accommodations. These include hostales (guesthouses) and pensiones (similar to dormitories) with private or shared room options.
Camping in Spain is a wonderful outdoor experience, and the country boasts more than 1,000 campsites throughout. These vary from basic sites to caravan camping spots and entire lodges.
Read More: Where to Stay in Spain
Packing for Your Spain Trip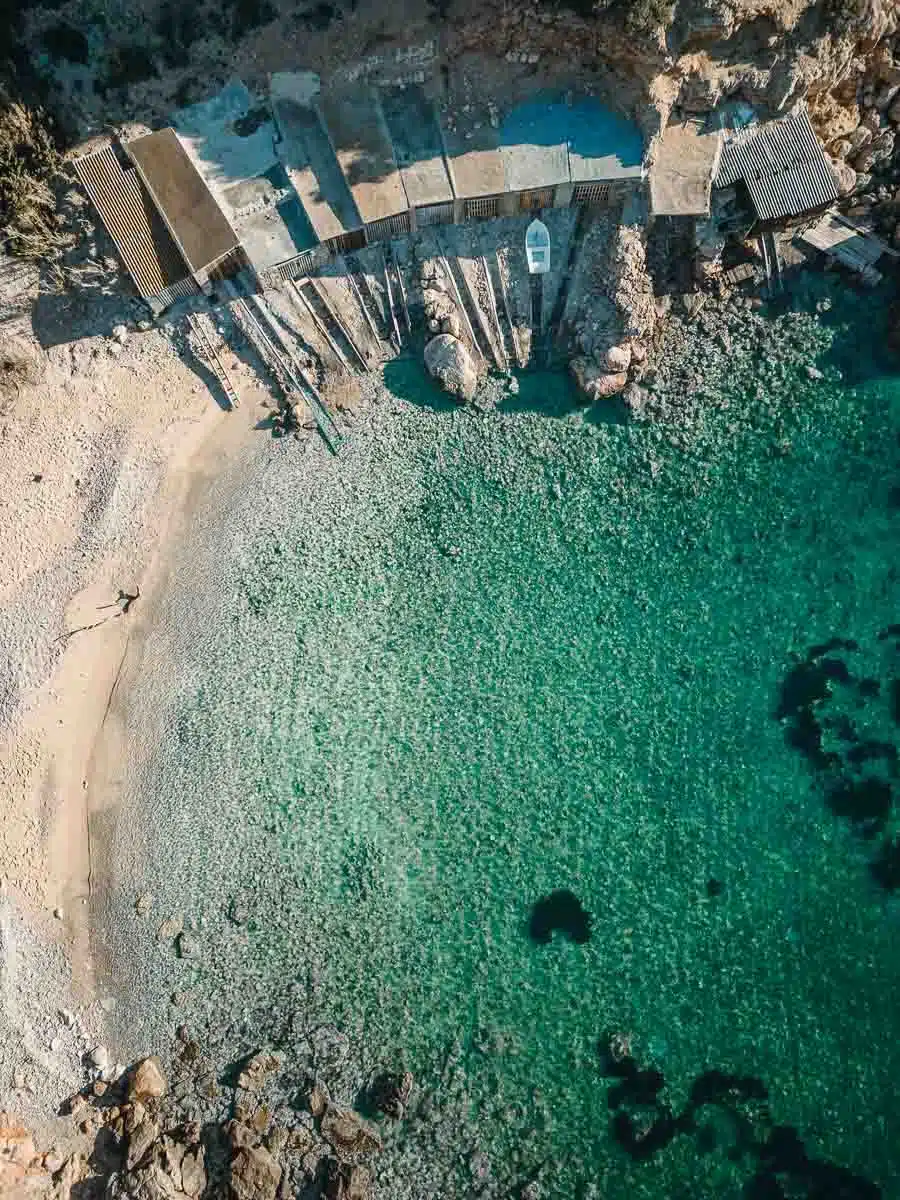 Wondering what to pack for Spain? I've got you. Remember that you want to pack light, but you want to bring along all the essentials.
Travel Insurance
Like any other global destination, when you travel in Spain, it's a solid idea to err on the side of caution and get decent travel insurance. Before jetting off on your Spanish adventure, take out a comprehensive insurance policy that covers things like loss, theft, illness and injury.
Suggested Guidebooks
As convenient as having my handy site and Google Maps at the tips of your fingers is, sometimes your internet will go haywire (and, to be honest, sometimes it's really fun to sit in bed and highlight attractions you want to visit manually).
That's where a guidebook comes in clutch. Some of the best options include Fodor's Essential Spain and DK Eyewitness Spain. Both are available in paperback and e-copy.
Spain Visitor Guide: What to Do During Your Spain Trip
Immerse Yourself in Barcelona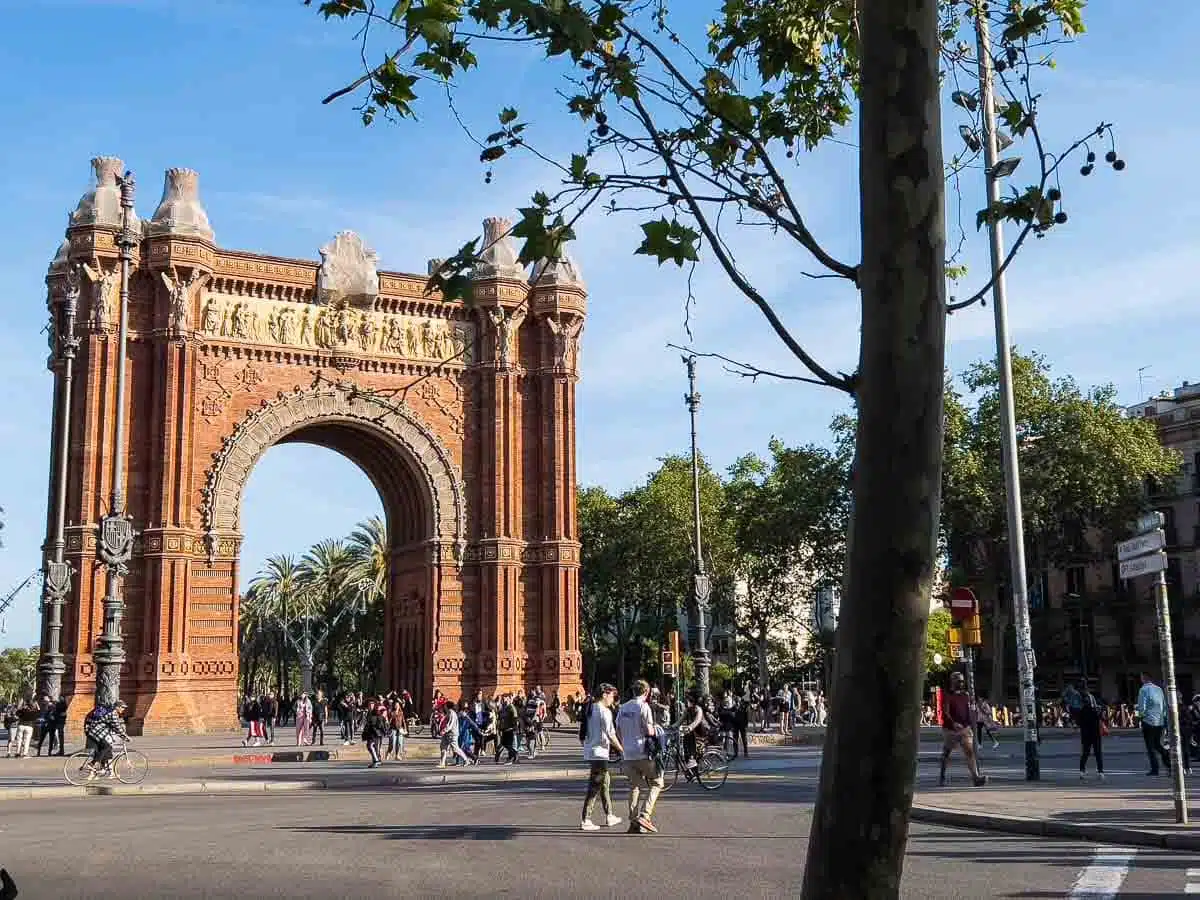 Barcelona is a no-brainer: once you set foot in this vibrant and often quirky city, you'll understand why. Whether you want to discover the imprint of Gaudi on the city or roam its Gothic Quarter, a world of adventure waits here.
And if you're after some museum-hopping, Barcelona boasts some of the best museums in the world.
Read Next: The Best Things to Do in Barcelona
Top 10 Things to Do in Spain
Explore the Alhambra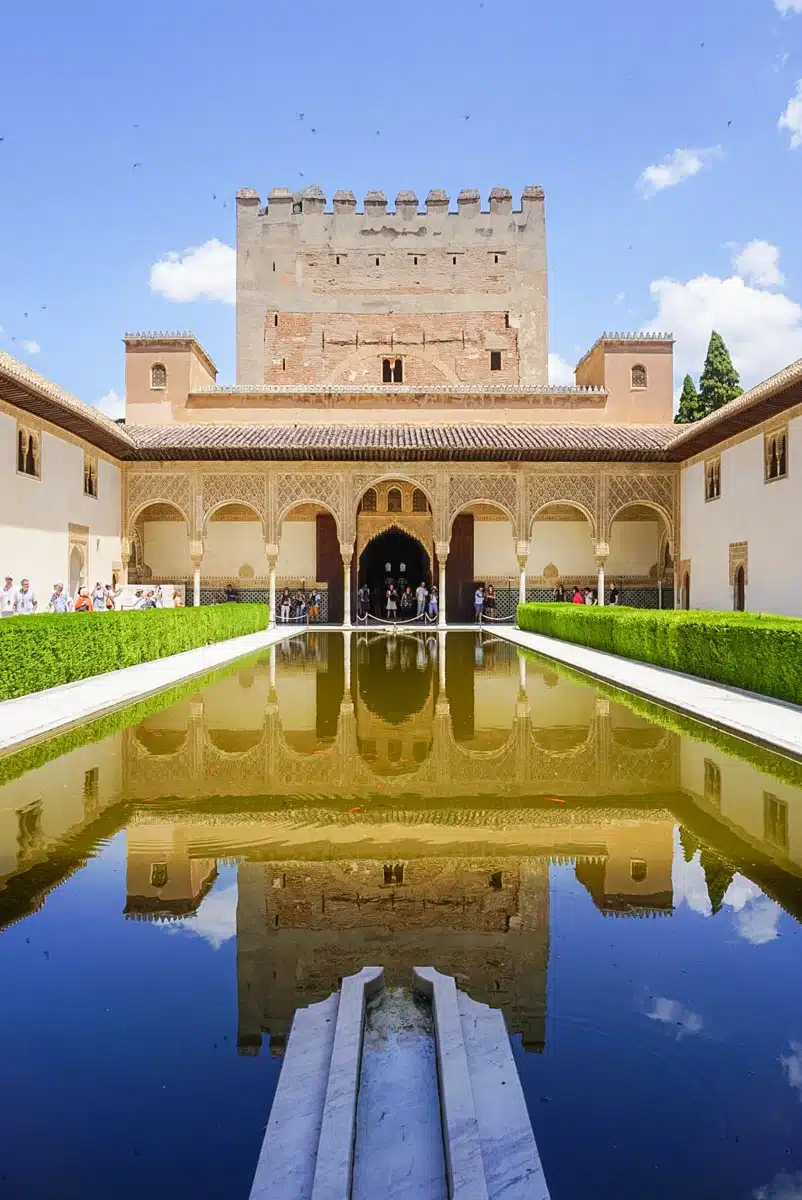 Hands down one of the most iconic landmarks in Spain, the Alhambra in Granada should be at the top of your to-do list.
This impressive (and ancient) Moorish fortress towers above its many counterparts in the country and is a UNESCO World Heritage Site. A genuine architectural masterpiece, its ornate construction is a feast for the eyes.
Read Next: The Best Things to Do in Granada
Wander Around Seville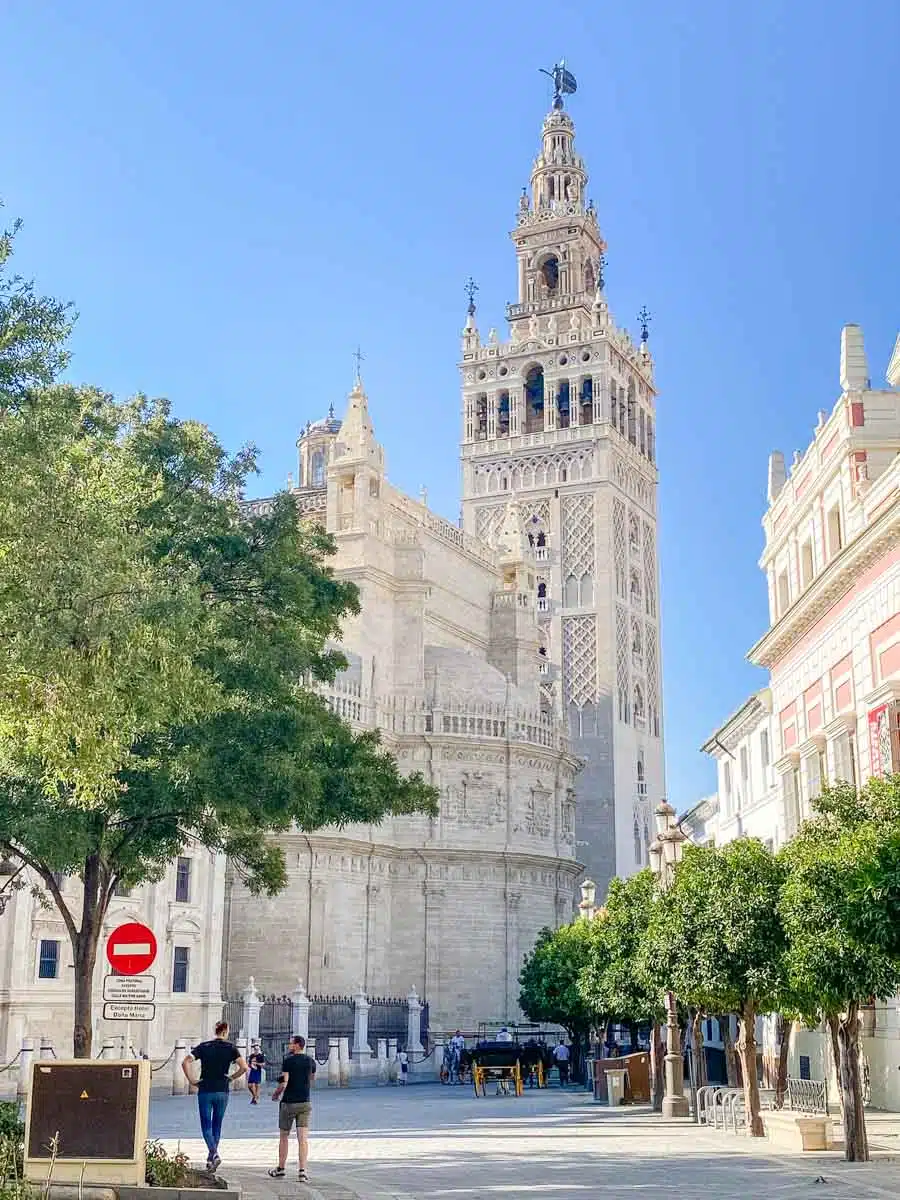 The gorgeous city of Seville is a landscape of awe-inspiring churches and historic palaces that defy the imagination. Take a day to visit the Royal Alcazar, the oldest residential castle in Europe.
Its Jewish Quarter is also a marvellous spot to get a true feel of the city, and don't skip out on catching a Flamenco show.
Read Next: Unmissable Things to Do in Seville
Lounge along Costa Del Sol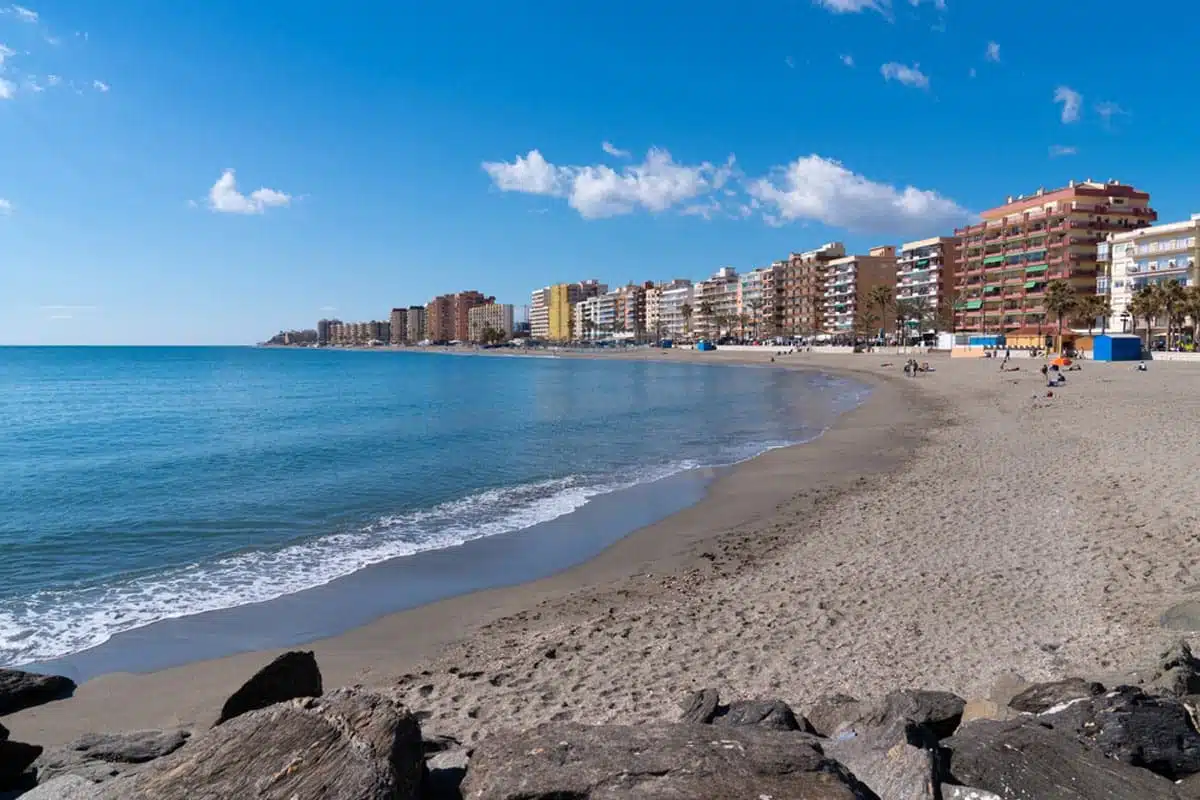 If you're travelling in Spain during summer, it would be a cardinal sin if you don't make the most of the sun.
A slice of southern Spain that boasts the most glorious beaches in the country, perfect for some sun-kissed beach-bumming. Malaga is one of the best places along Costa Del Sol, and its near-perfect coastline is a testimony of this.
Read Next: 8 Gorgeous Beaches in Malaga
Walk the Camino de Santiago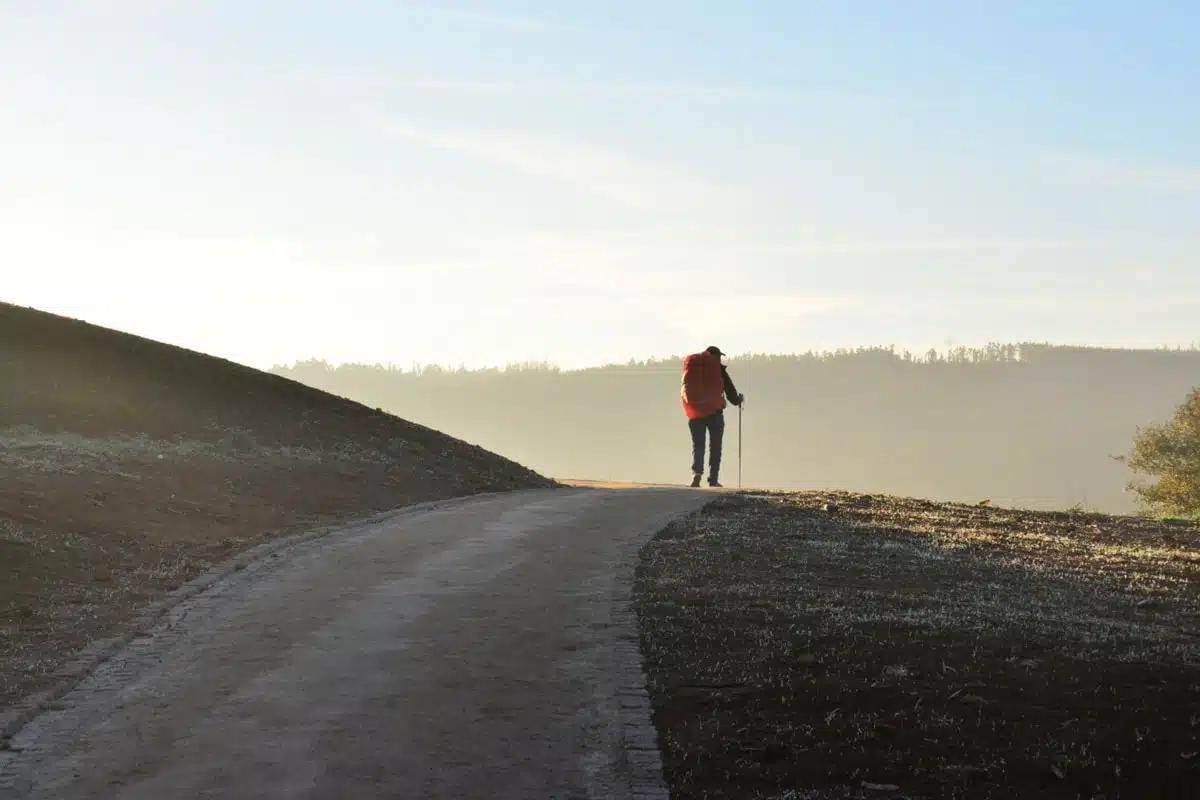 The Way of Saint James, or the Camino de Santiago, is a showstopping experience in Spain that will leave you speechless. The pilgrimage route stretches roughly 500 miles (800 kilometres) from the border of France to Santiago de Compostela.
You don't have to walk the entire trek to appreciate its appeal, but spend enough time on it, and you might just want to.
Read Next: Stunning Hikes in Spain
Unleash Your Inner Party Animal in Ibiza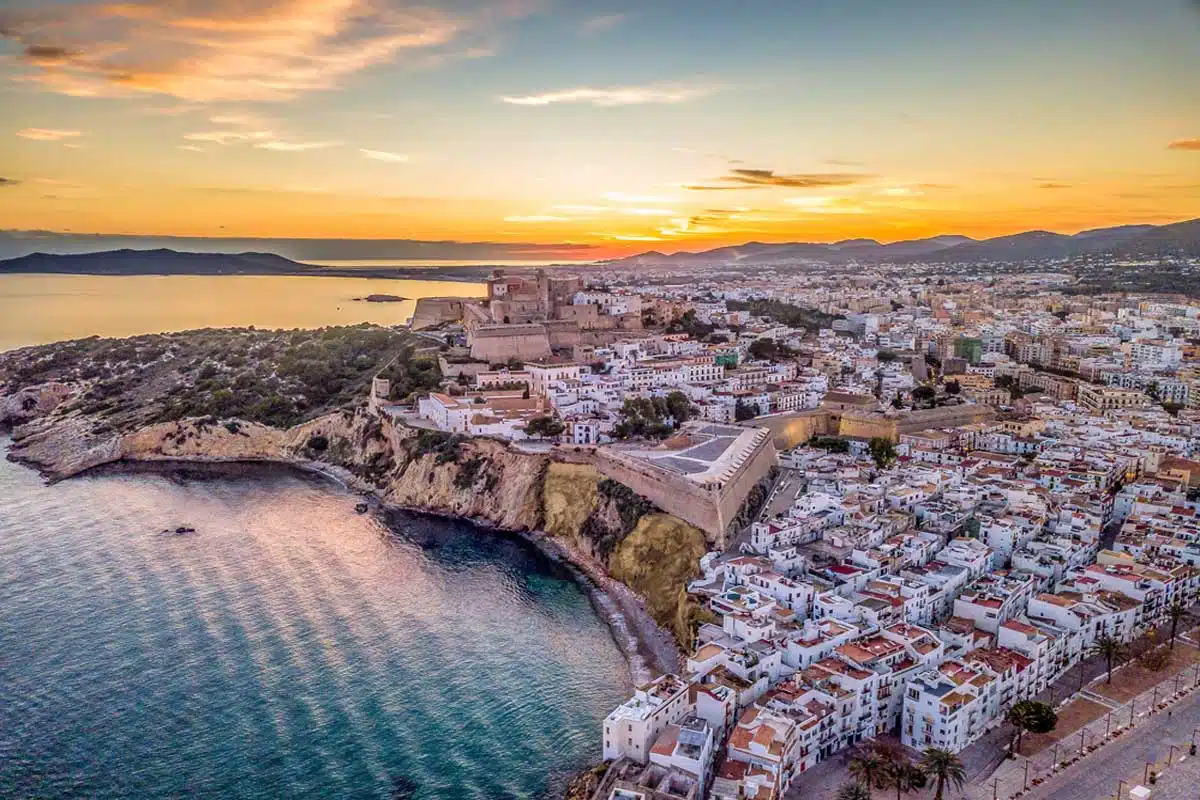 C'mon, you didn't think I'd skip the party island of Ibiza, did you? While the island might be shaking off its rough party image, it's still one of the biggest nightlife destinations in Europe and a regular scene for world-renowned DJs.
With mega-clubs that attract a global audience to more laidback lounge bars, there's always somewhere to celebrate a good time.
Read Next: Brilliant Things to Do in Spain
Admire Art and Architecture at the Guggenheim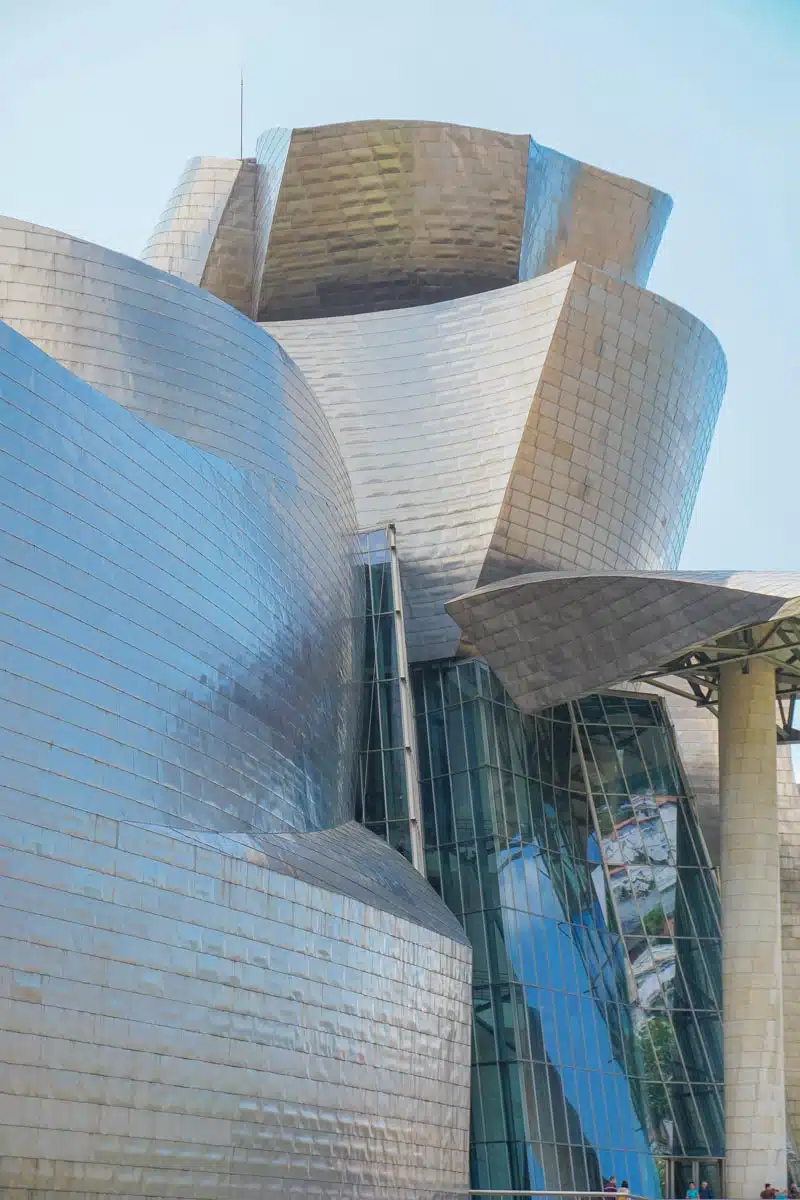 One of the most famous museums in the world, the Guggenheim Museum in Bilbao is a must-see when you're travelling in Spain.
Beyond the modern art exhibits you'll find inside, the architecture of the Guggenheim itself is a spectacle to see. The stunning design from the mind of Frank Gehry is one of a kind and worthy of a visit.
Read Next: Fabulous Things to Do in Bilbao
Indulge in Spanish Cuisine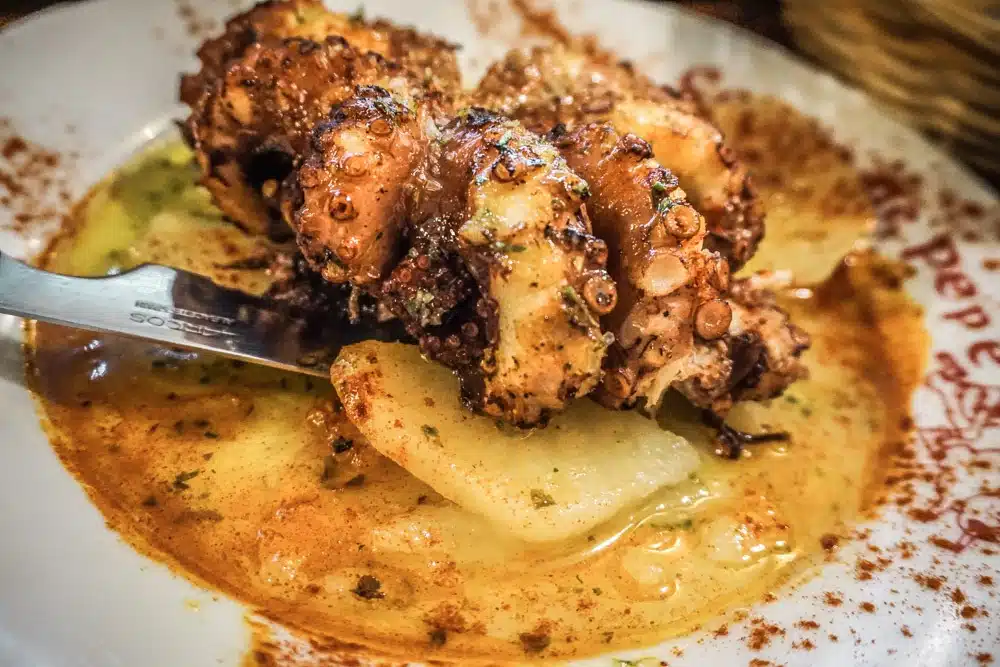 Spain is known for its delish food, so it isn't surprising that you must treat your tastebuds to the country's delicious cuisine. While you'll find classic dishes elevated with unique twists and authentic Spanish flair every, head to San Sebastian to seriously gorge yourself.
And as the birthplace of paella, it's no wonder Spain is a foodie paradise.
Read Next: Interesting Facts About Spain
Marvel at The Great Cathedral and Mosque in Córdoba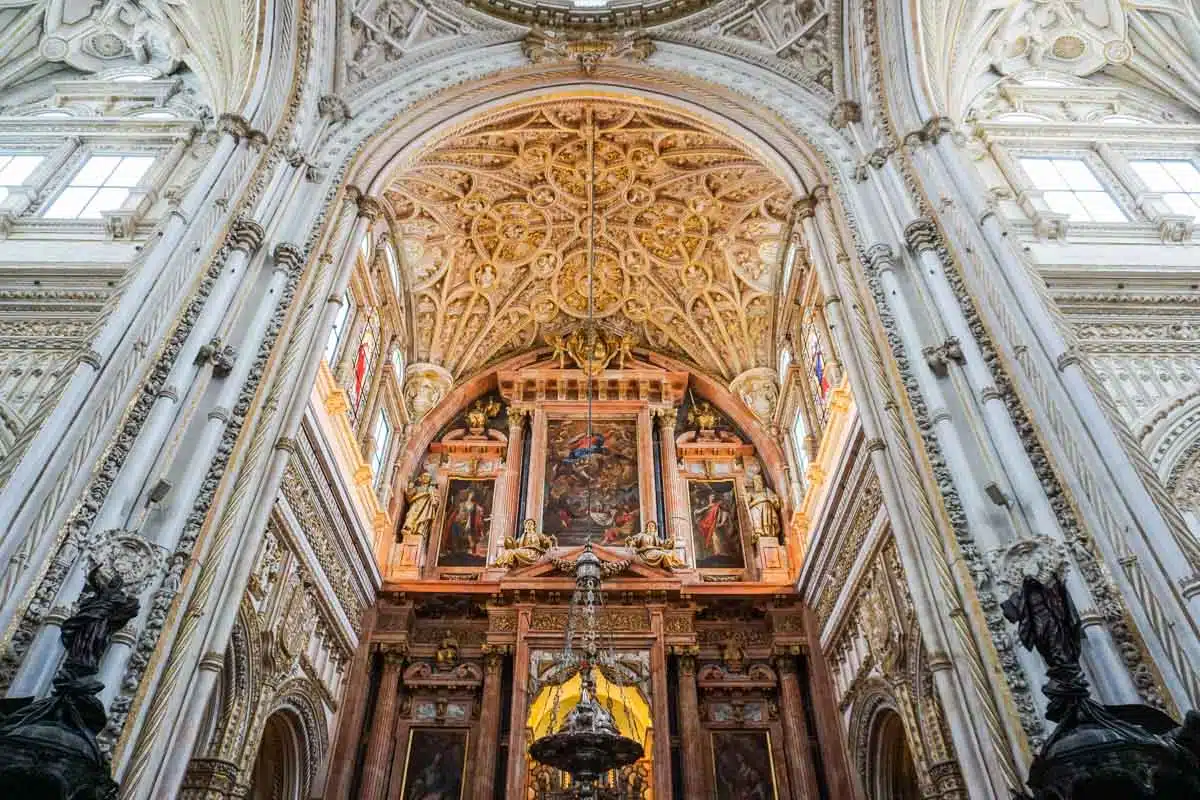 I absolutely adore Córdoba. It's a city of wonder, and nowhere is this clearer than at the Mezquita de Córdoba (or Cathedral of Our Lady of the Assumption).
By far the most exceptional example of Muslim influence in Spain, it's easy to get blissfully lost amongst its giant arches, jasper columns and gilded prayer niches.
Read Next: Spectacular Things to Do in Córdoba
Delve into the History of Madrid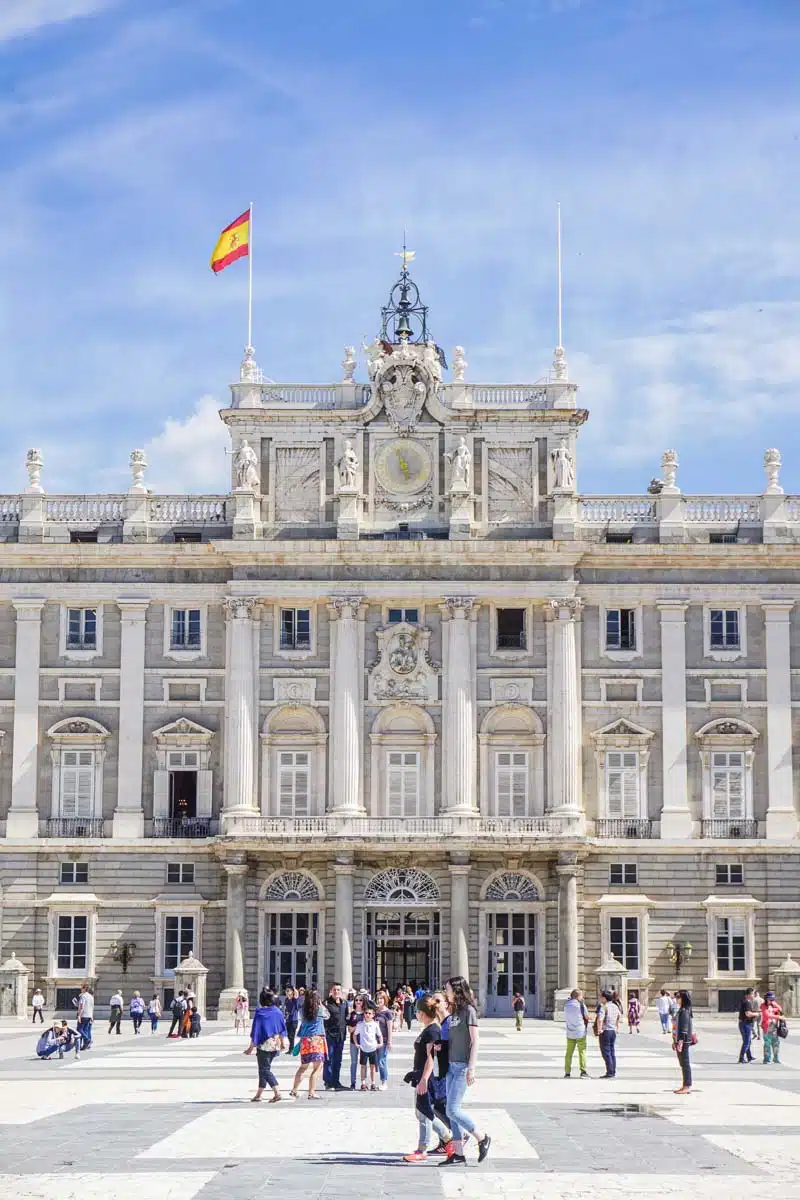 There's something magical about the culturally rich and history-laden city of Madrid that makes it a standout. From the ornate architecture of the Royal Palace to the gritty street art strewn around the city, it's Spain's political and cultural capital for good reason.
Read Next: The Best Things to do in Madrid
Suggested Spain Trip Itineraries
A buzzworthy Spanish affair is only possible with a knockout trip itinerary. Here are two stellar options for your next adventure.
Grand Tour of Spain
San Sebastian – Bilbao – Pamplona – Barcelona – Valencia – Return Ferry to Ibiza – Madrid – Toledo – Córdoba – Seville – Málaga – Granada
Tour the Sites of Spain
Granada – Málaga – Seville – Córdoba – Madrid – Barcelona – Bilbao – San Sebastián
Read More: The Perfect 10-Day Spain Itinerary
Hidden Spain – Spain Off the Beaten Path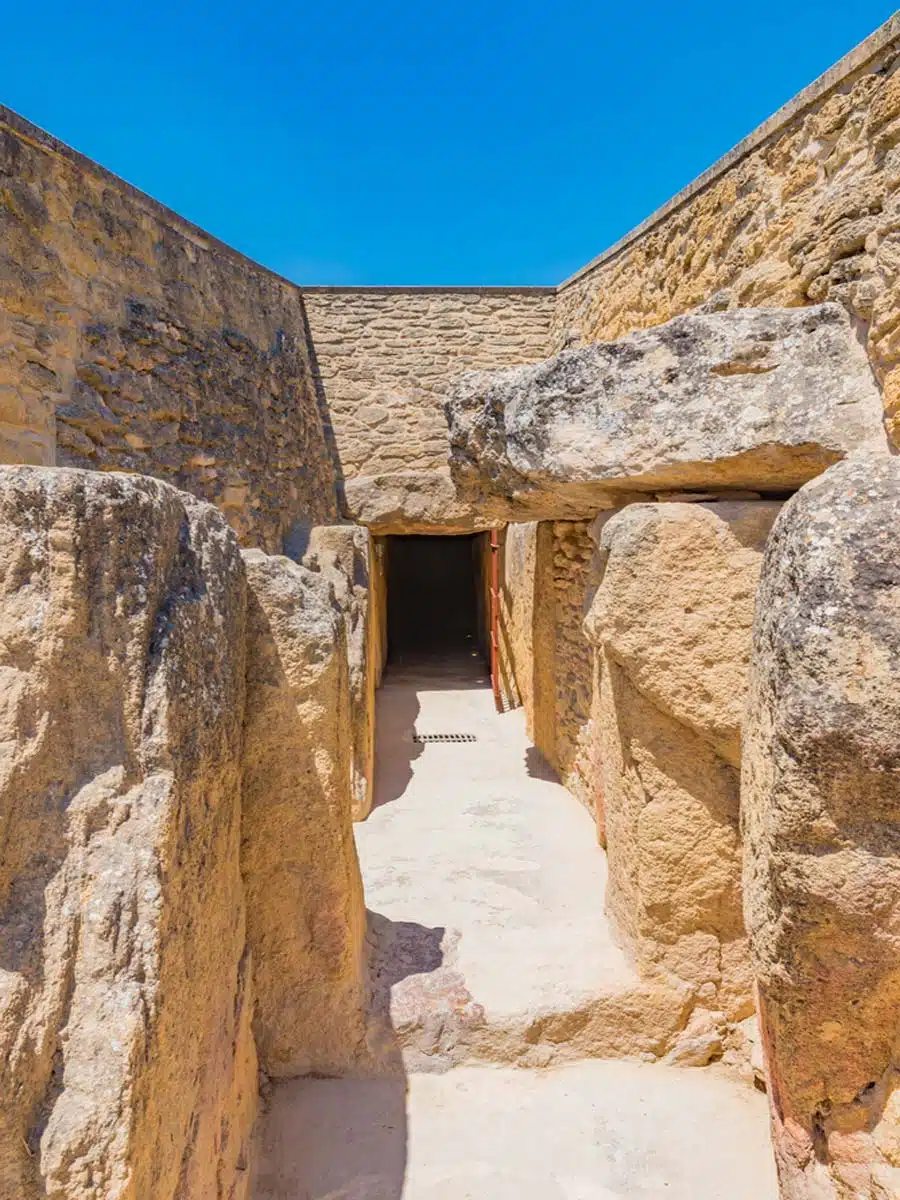 As impressive as the big tourist attractions in Spain are, sometimes you'll need to wander off the beaten path to some hidden gems that will define your trip.
If you're after some nature-centric exploration, head to Aracena Huelva, where you'll find numerous natural parks and a variety of wild bird and animal species.
For some unspoilt authentic Spanish flair, venture to the two towns of Úbeda and Baeza, both surrounded by olive groves and home to captivating Renaissance architecture.
Eager to tick off some UNESCO goodness? Well, set your sights on Antequera in Malaga, an ancient town with numerous monuments and a sensational food scene.
How to See the Best of Spain for Free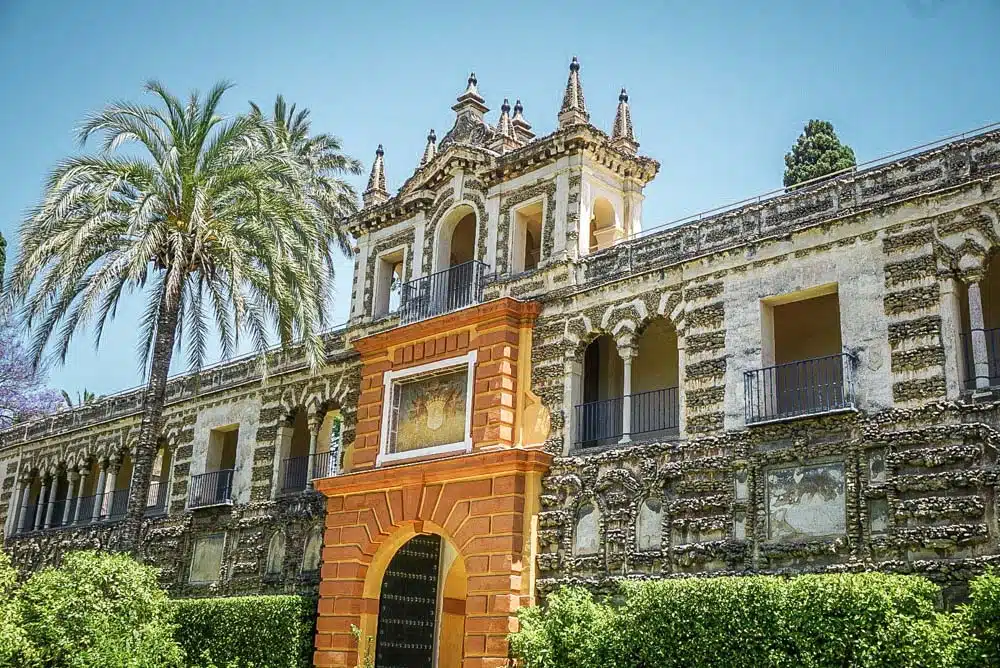 While Spain is a relatively affordable destination, accommodation costs in the bigger, more touristy cities have risen recently. Now, if you want your travels to Spain to be memorable but not budget-zapping, here are some money-saving travel tips for Spain.
Eat off the menu of the day – You'll find that a majority of restaurants have a menu of the day at lunchtime with far lower prices than usual.
Stay with a local – Want to save on accommodation? Place all your bets on couchsurfing or renting an Airbnb, and stay with locals, especially when visiting a large city.
Use the bus – Although Spain's metro is fast, it is expensive. Instead, take the bus to get around and save on travel costs.
Dishes to Try in Spain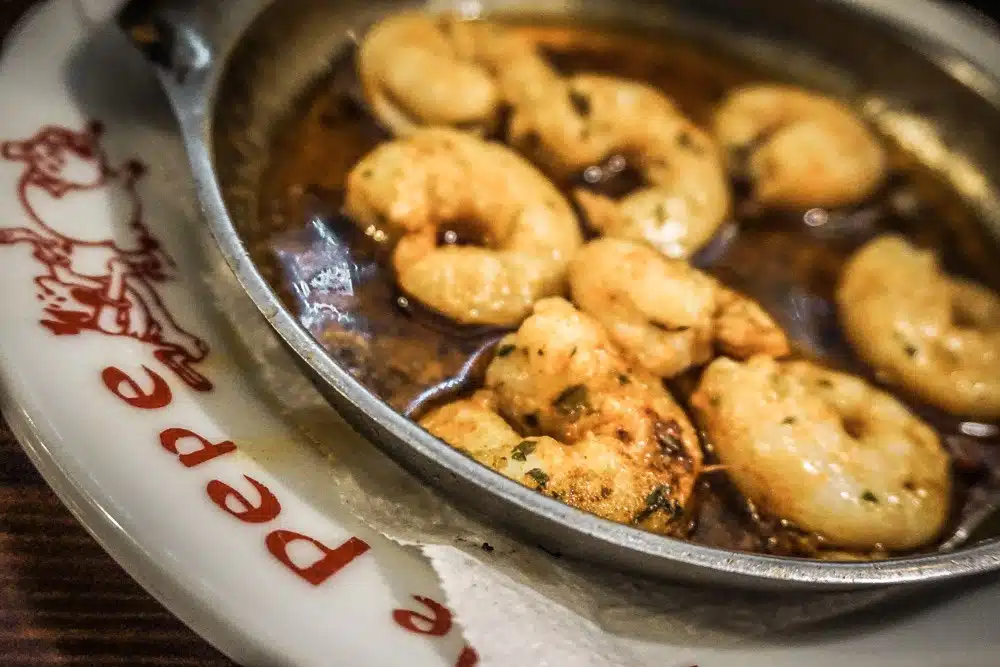 Paella Valencia – Probably the most famous dish in Spain, paella originates from Valencia and comes in two varieties – paella Valencia and seafood paella.
Patatas Bravas – A spicy dish with cubed potatoes that are shallow fried and drenched in a number of different spicy-tinted sauces.
Gazpacho – A tomato-based soup from the Andalusian region that gets served hot or cold (but it's extra delicious when cold).
Albondigas – You'll find this on most tapas menus. A dish of meatballs in a rich tomato sauce.
Top Drinks in Spain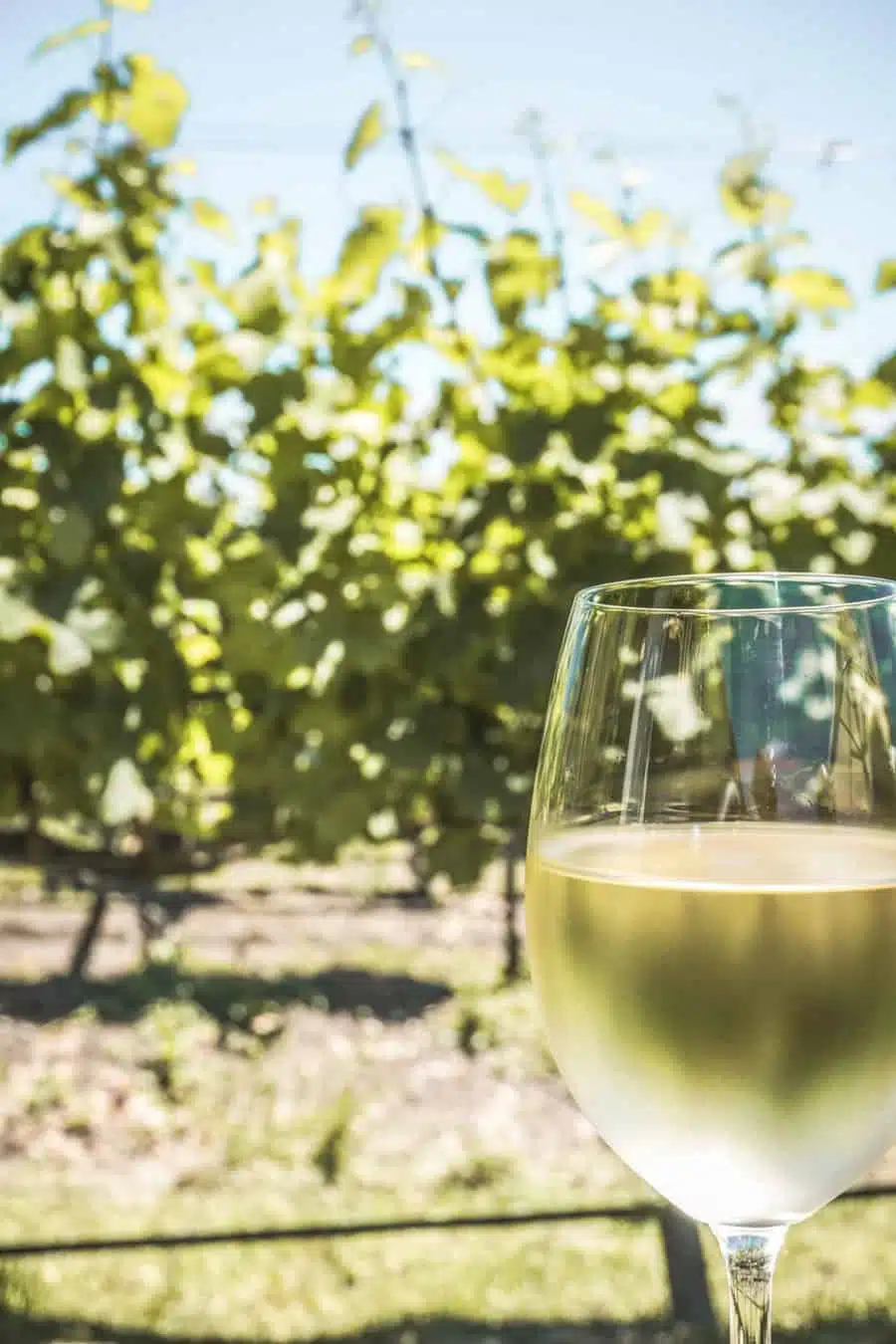 Cava – Spain's answer to champagne, cava is similar to the popular drink but made from different grapes.
Rioja – From one of the most famous wine regions in the world, Rioja wines come in four different categories: Genérico, Crianza, Reserva and Gran Reserva.
Rebujito – An alcoholic punch from the Andalusian region, it's made with dry fino sherry and lemon or lime soda.
Sangria – An iconic drink from Spain, sangria is either red wine, brandy, or vermouth, paired with sliced apples or oranges and sparkling soda. From the tourist traps it's downright terrible, but from a bar that really knows what it's doing, it's delicious.
Spain Travel Guide: Things to Know Before You Go to Spain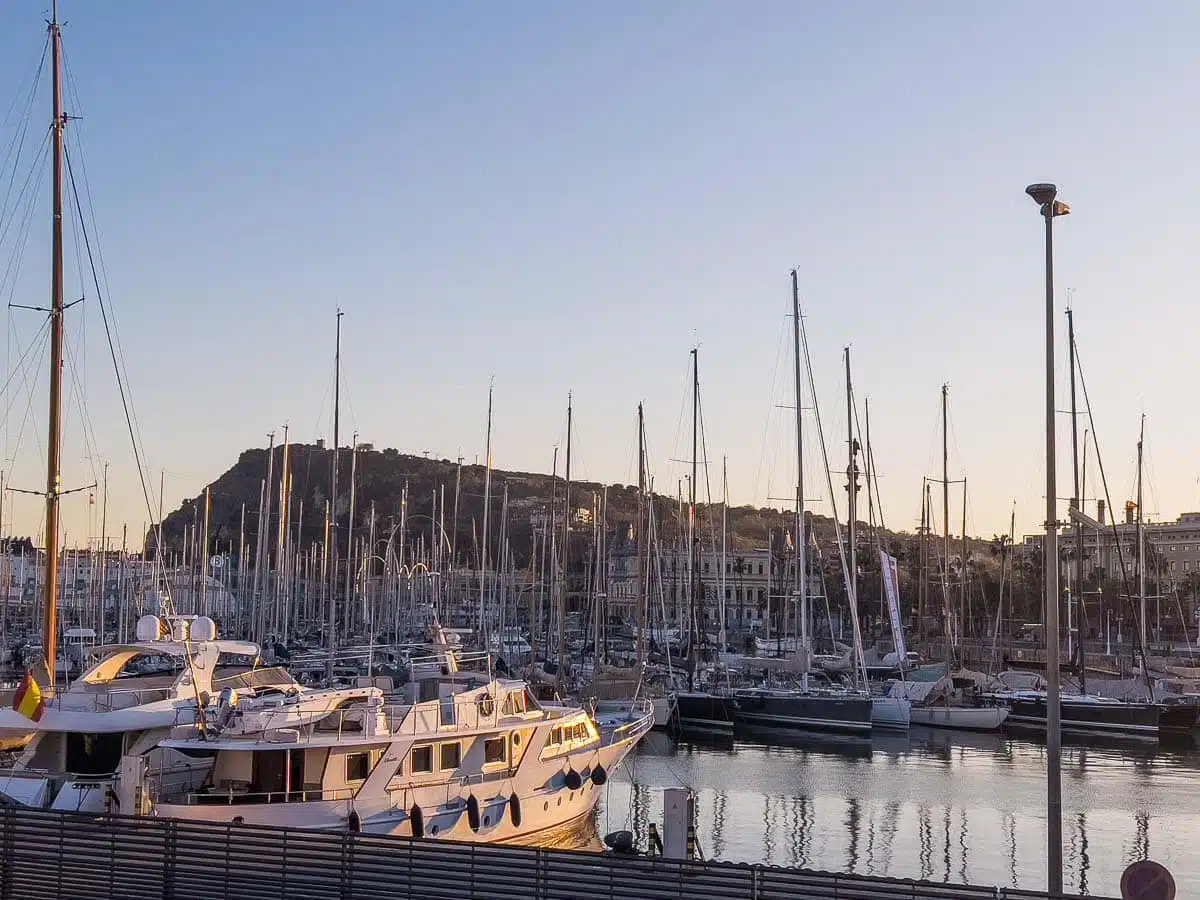 Tips for Travelling to Spain
Spain's weather is never too miserable, but you should always plan your trip according to the season you're travelling in. Decide on your itinerary items based on this to ensure you don't get caught off guard by closed attractions or higher prices.
When you're visiting any religious building, such as a cathedral, make sure you're wearing respectable clothing – bring something to cover shoulders and knees.
Tipping In Spain
In Spain, you have the option to tip or not tip. Although there's no formal rule, restaurants tend to expect a 10% tip on each bill.
Interesting Facts
Compared to most European countries, Spaniards read fewer newspapers. However, the best-selling paper in the country is Marca, a newspaper solely dedicated to football.
The country has 43 UNESCO World Heritage Sites, more than double the amount in the USA.
Surprisingly only a minority of Spaniards attend bullfights, with only 2.34 million attending these events in 2019. Comparatively, 15 million Spaniards attended professional football matches in the same year.
Handy Phrases for Travelling to Spain
If you're wondering what to do before travelling to Spain, learning some of these handy phrases is an excellent idea:
¡Gracias! – Thank You
¡De nada! – You're Welcome
¡Hola! ¿Cómo está(s)? – Hello, how are you?
¿Dónde está X? – Where is X?
¿Puede ayudarme? – Can you help me with this, please?
¿Cuánto cuesta eso? – How much does that cost?
Time Zones
Spain uses the Central European Summer Time (GMT+2).
Electricity + Adapters
Spain makes use of a 220V supply voltage. Bring along a universal power adapter to help keep all your devices up and running without any hassle. You'll find the most common type of plug in the country is a type C plug (or Euro-plug).
Health
You won't need to get any vaccinations when travelling to Spain. When it comes to food and water, the best idea is to always wash fresh fruit and avoid anywhere that looks suspicious. You can drink fountain water unless a sign reads "agua no potable".
In an emergency, dial 112 for an ambulance.
Transport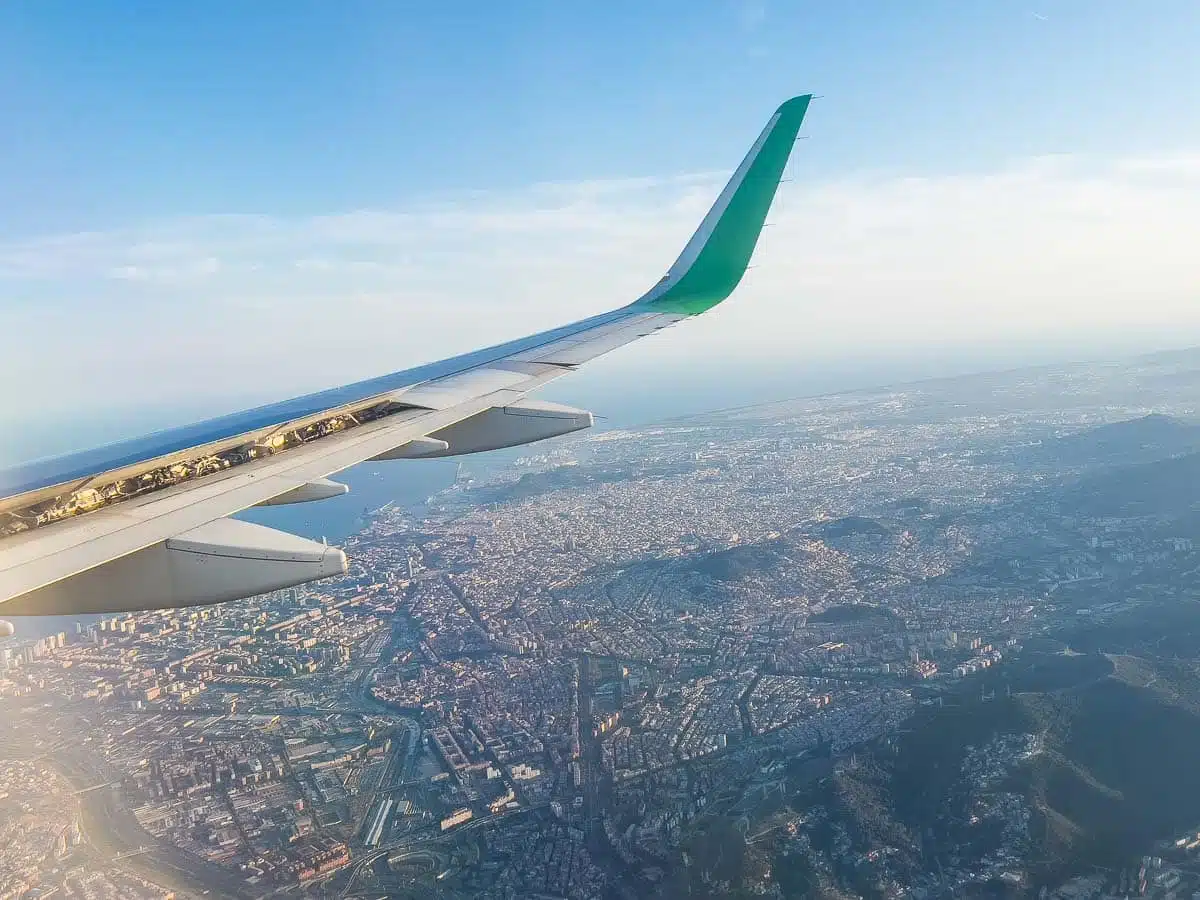 When you're traversing Spain, there are a few transport options you can consider. Madrid and Barcelona both have excellent metro systems, while other cities like Valencia, Bilbao and Seville have more limited metros.
You can also make use of the public bus service (Flixbus), which runs throughout most of the country, and for travels in the south, use Alsa. The national rail (RENFE) offers both high-speed and regular trains, while you can use your Eurail Pass for many destinations.
Car rental is also a good option, although it can be expensive. Use RentalCars for the best prices. As for ridesharing, you can use services like Uber or BlaBlaCar.
Safety
As a tourist in Spain, the most common crimes you need to be cautious of is pickpocketing and bag-snatching. This is a reality in Spain, but it's no more prevalent here than in any other European country.
Remain vigilant in public areas and crowds, but there's no reason to be overly paranoid about personal safety in Spain.
Costs and Budgeting
When it comes to costs, a trip to Spain doesn't need to be more expensive than necessary. Prices have gone up thanks to the country's tourism boom, but you'll find that meals, drinks, travel and accommodation can all come at very affordable prices.
Spain Map
Love This? Save and Share on Pinterest