Wondering where to stay in Spain? Not any more – here are all the best cities, towns and hotels for your next getaway.
Dreaming of a Spanish escape? Whether you fancy a trip jam-packed with cultural sites or want nothing more than to spend sunrise til sunset soaking up the sun, I'll admit that knowing where to stay in Spain can be tricky.
But don't worry, I've done all the hard work for you. All you need to do is imagine yourself strolling through Spain's cobbled streets filled with history, lounging on stunning beaches and partying until the early hours of the morning.
The best part? You can do it all while staying in some of the most incredible hotels in the world.
From the hidden gems to the well-known hotspots, this guide covers all the best places to stay in Spain. Let's explore.
Best Places to Stay in Spain: At a Glance
Where to Stay in Spain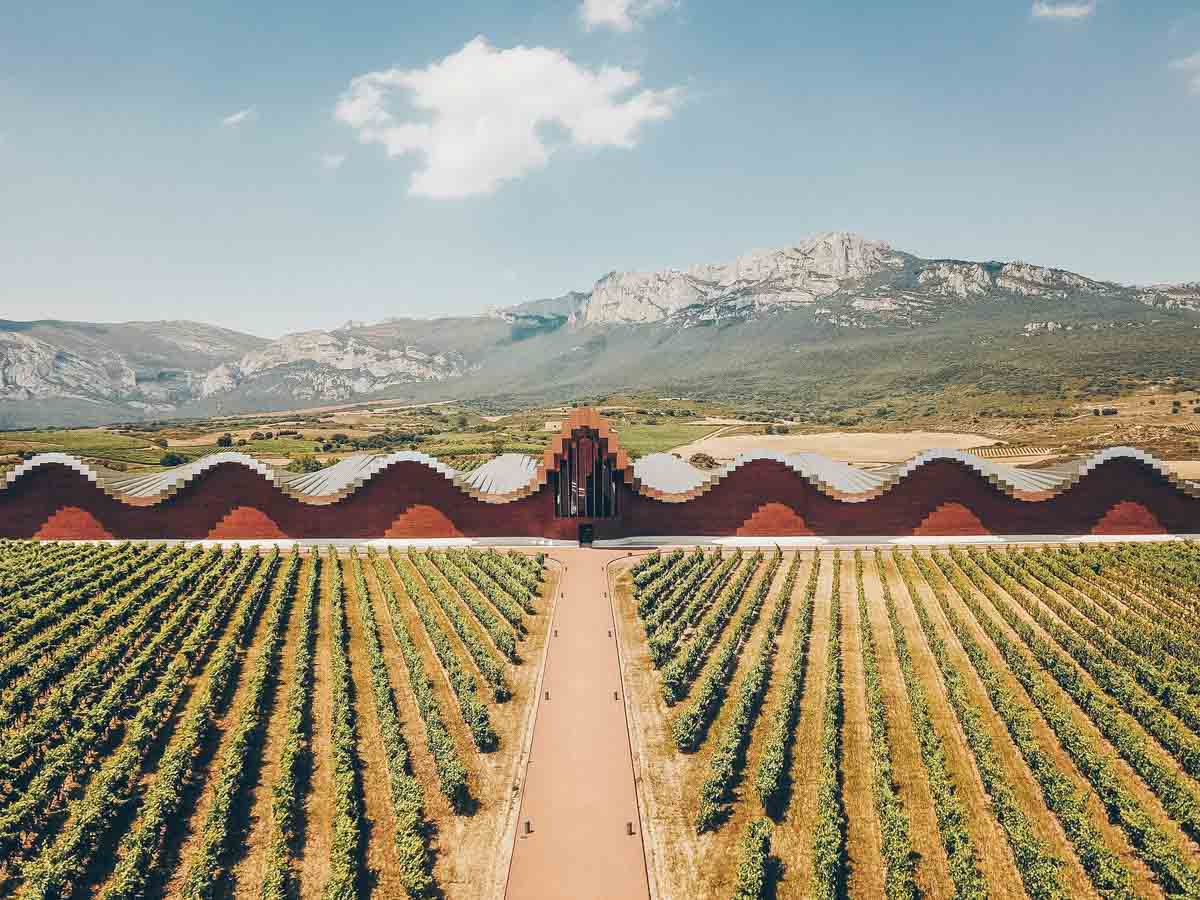 It's time to bask in the Spanish sun and take a trip you'll never forget. So, will you head to the world-famous Barcelona, the cultural hotspot of Madrid or the lively party shores of Ibiza? Why not all three?
Now, let's get you packed, booked and on your way. You can thank me later.
Madrid: The Best Place to Stay in Spain for Urban Living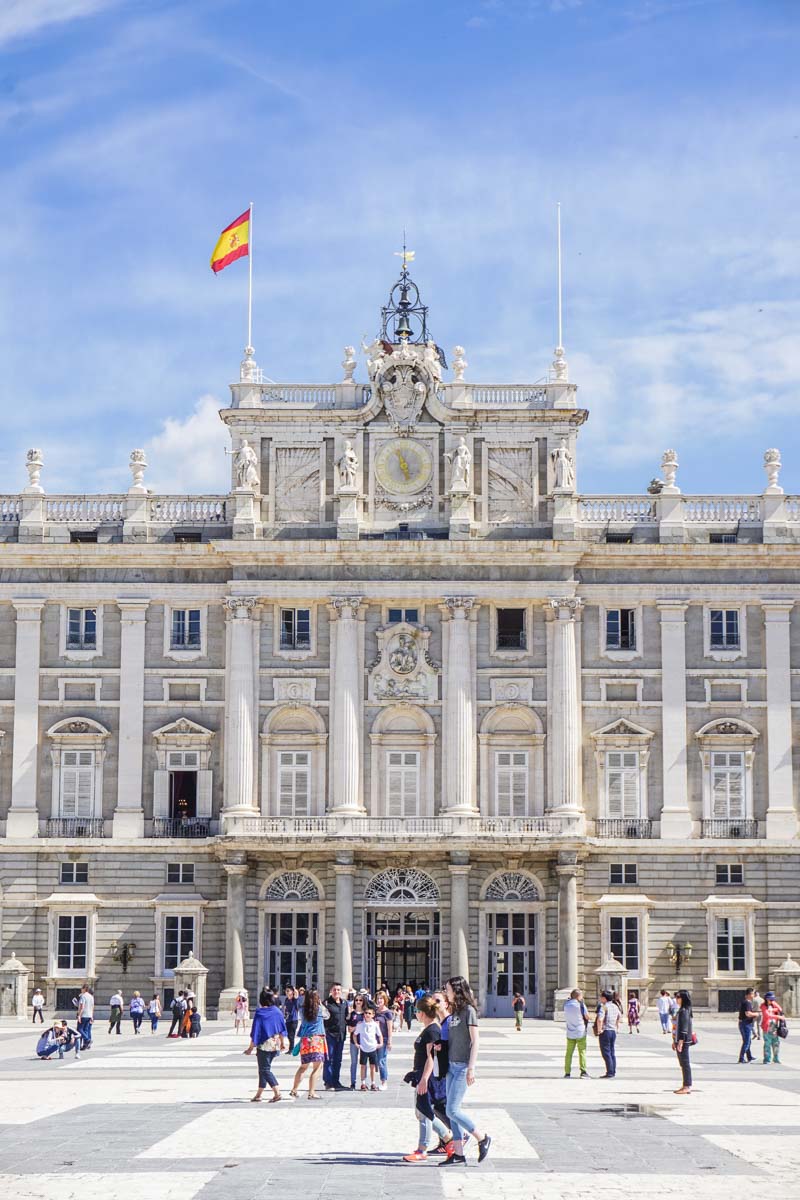 It's a constant tussle between Madrid and Barcelona as to which I prefer, but Madrid does have an undeniable charm. Expect stunning streets with epic architectural buildings flanking each and a lively culture evident in its iconic rooftop bars.
Seeing as you're in the capital of Spain, there's always something exciting to do. So fill your days wandering Plaza Mayor, touring the Royal Palace of Madrid or exploring the Museo National del Prado.
Madrid Highlights
The Prado Museum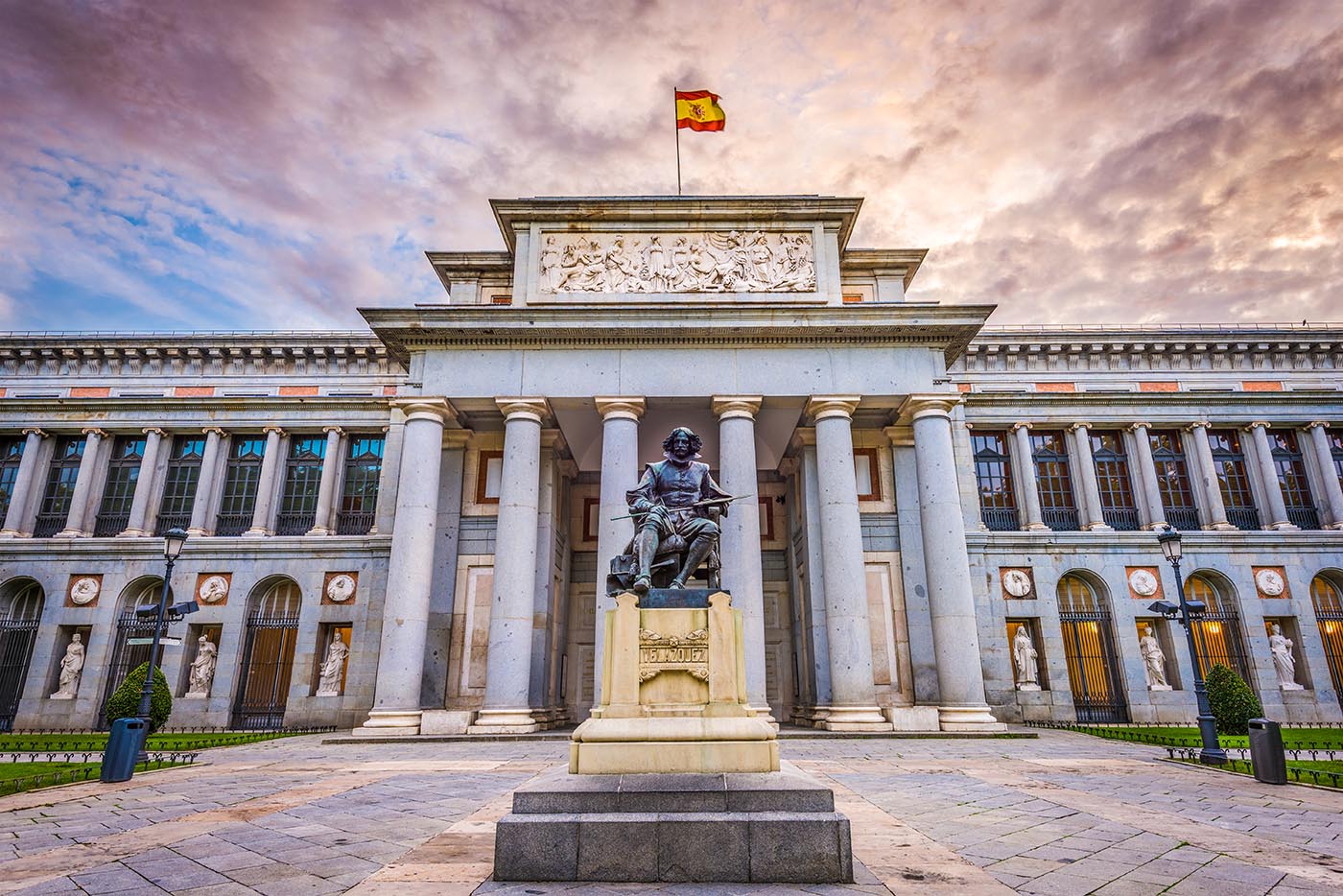 The world-famous Prado Museum offers a majestic escape into the realm of art history. More than 7,000 works by legendary artists wait inside from the creative minds of Rembrandt, Botticelli and El Greco, to name a few.
El Retiro Park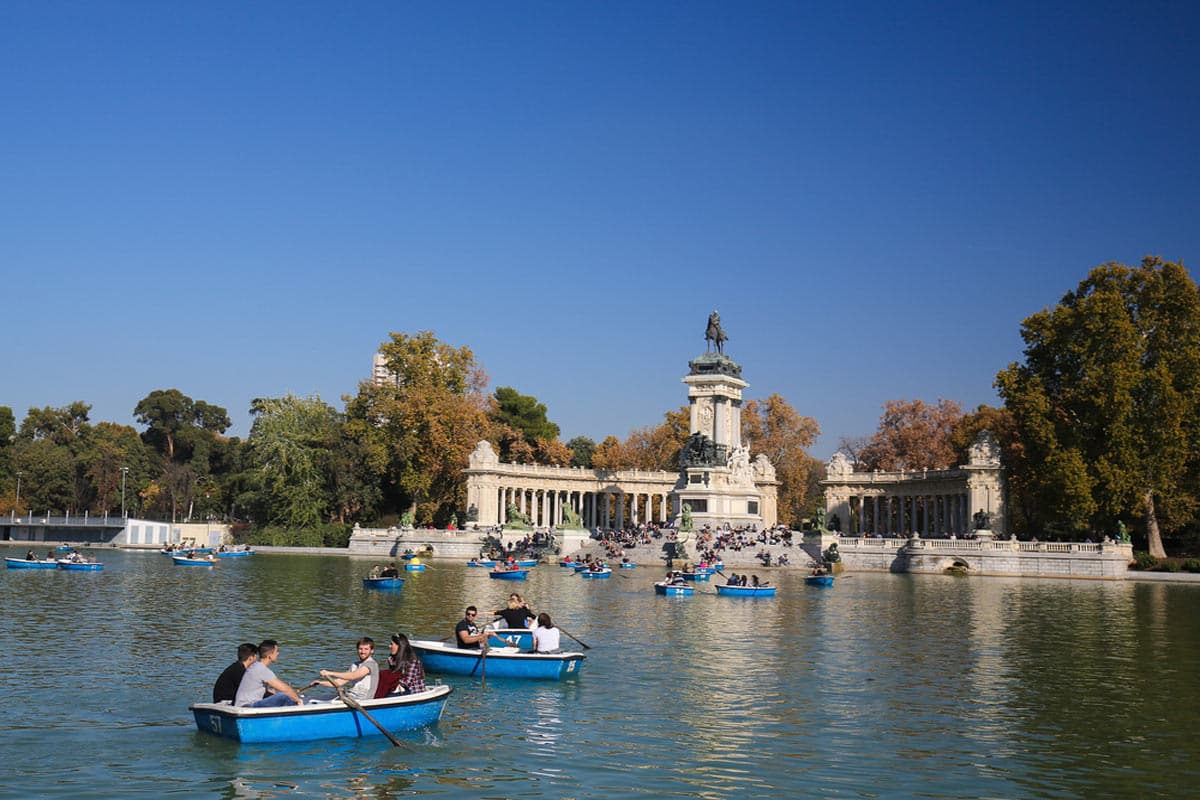 A glorious oasis in the heart of Madrid, El Retiro Park is the perfect respite from the always-busy streets of the city. A picturesque setting with sprawling greenery, a giant lake and plenty of sunshine, it's an idyllic inner-city retreat.
Suggested Hotels in Madrid
Only YOU Hotel Atocha
A standout as one of the coolest places to stay in Spain, Only YOU Hotel Atocha combines dazzling design with a club-vibe. An uber-luxe fashionable property, its features include a café, bakery and multiple stylish lounge areas.
Gran Hotel Inglés
The Gran Hotel Inglés, set within a 19th-century building, offers the epitome of luxury with spacious rooms boasting art-deco styling. On-site, you'll find a relaxing spa, a gourmet restaurant and a bar.
Barcelona: Where to Stay in Spain for First-Time Visitors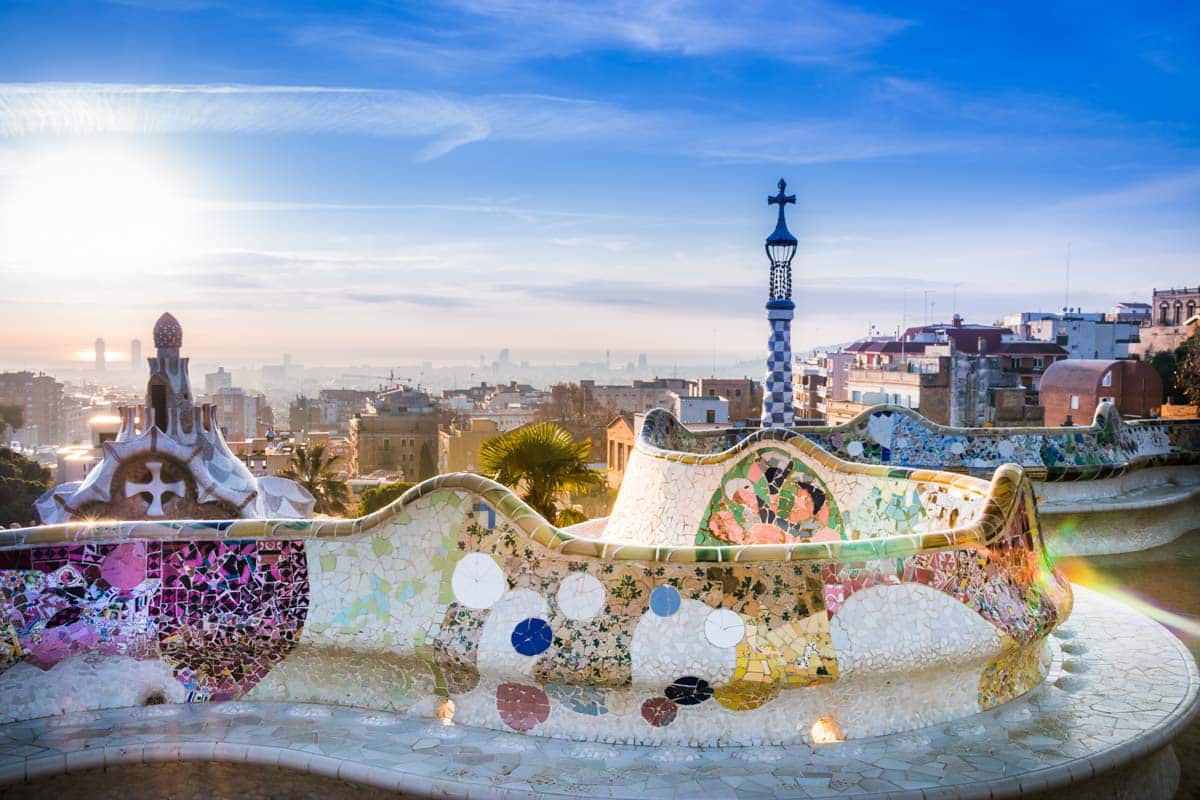 If it's your first time visiting Spain, there's no better place to go than Barcelona. It's the beating heart of the country for a reason, with unique architecture, undeniably good cuisine and gorgeous beaches.
A patchwork city where you'll find dark, Gothic façades next to brightly coloured harlequin buildings and skyline-piercing mega constructions. And every day spent in Barcelona ends the way it should — with a sundowner on the beach before a tantalising Michelin-star dinner.
Barcelona Highlights
Sagrada Familia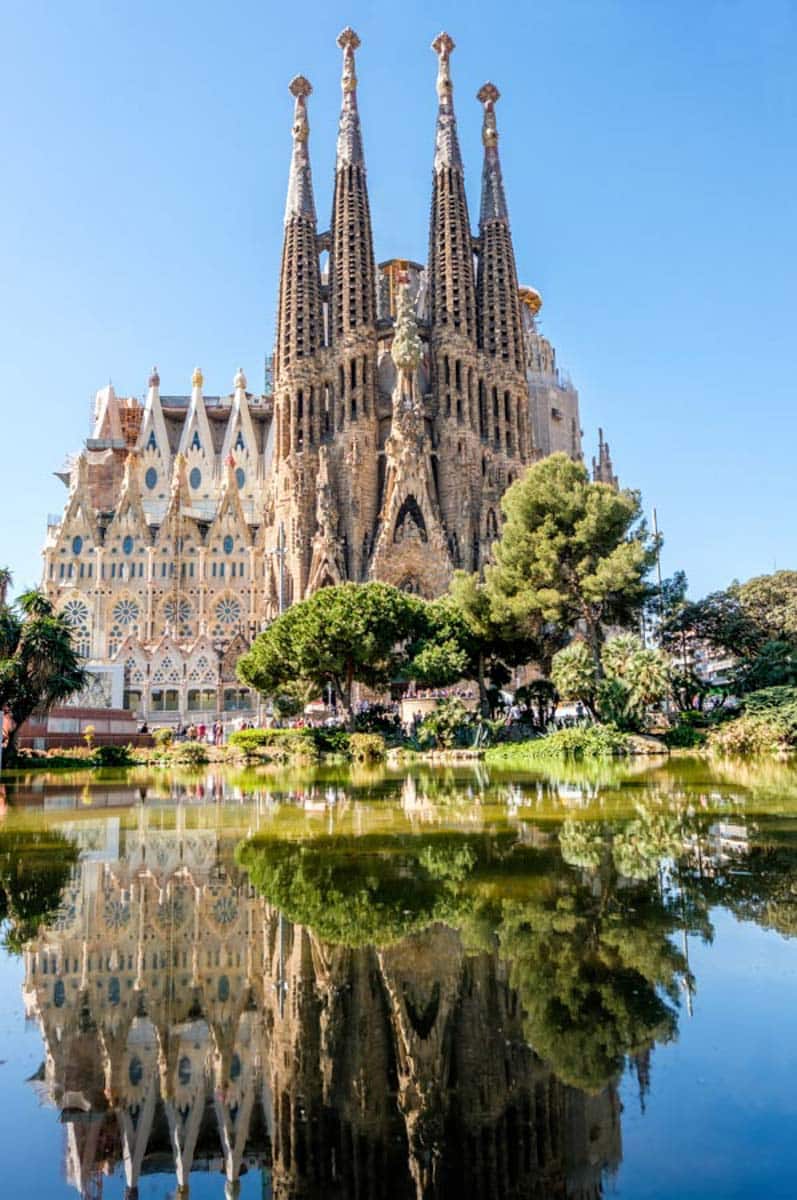 Can an unfinished Roman Catholic church be that fascinating? When you're in Barcelona, the answer is yes. Inspired by nature, it's one of Gaudi's most renowned works and construction is set to finish in 2026 after more than 130 years.
Casa Batlló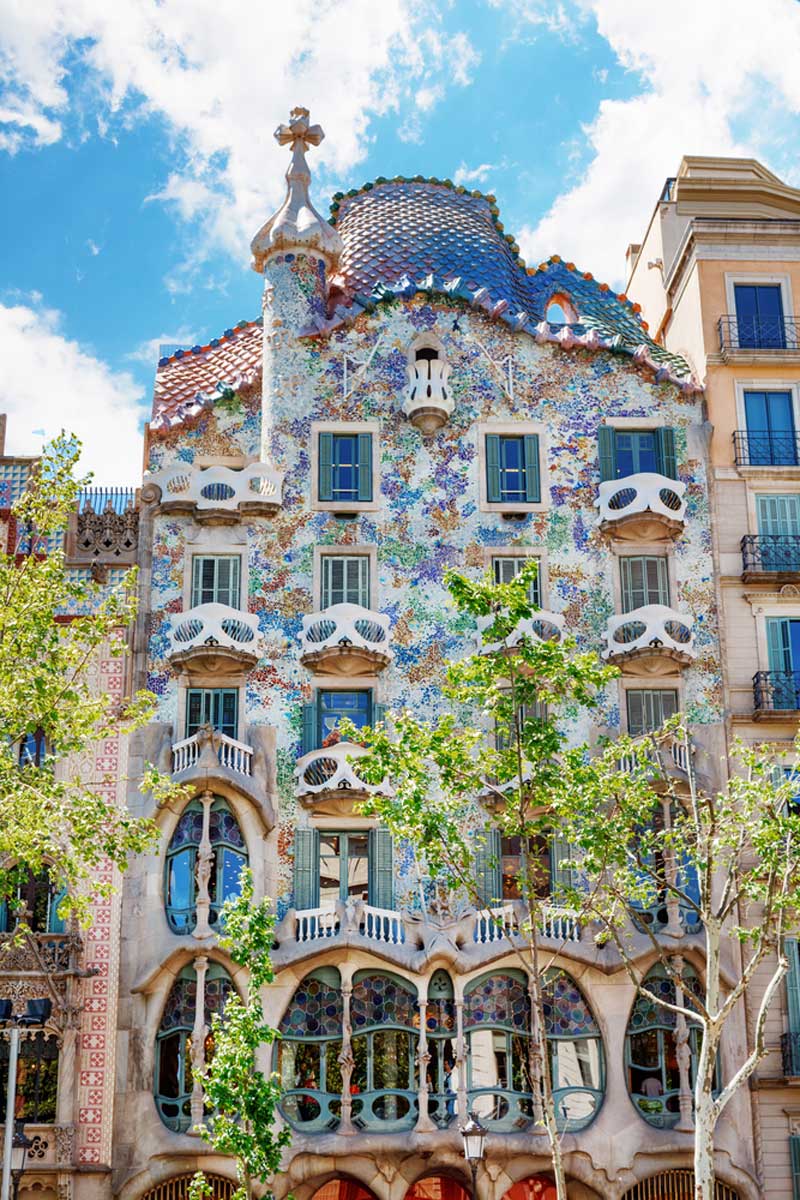 A genuinely remarkable architectural design, Casa Batlló is one of Gaudi's masterpieces and is unlike anything else. Sitting in the heart of Barcelona, this construction of twisting iron and stained glass is a must-visit.
Suggested Hotels in Barcelona
Hotel Pulitzer Barcelona
Sitting just off Plaça Catalunya, the Hotel Pulitzer Barcelona is modern with touches of classic finesse. Beyond its stylish bar and lobby area (a favourite hangout spot for locals), its roof terrace and cocktail bar steal the show.
Hotel El Palace
A historic hotel with origins dating back to 1919, the Hotel El Palace stands out from the rest thanks to its neoclassical façade. It is close to La Rambla and features a beautiful outdoor swimming pool and two restaurants.
Seville: The Best Area to Stay in Spain for a Culture Trip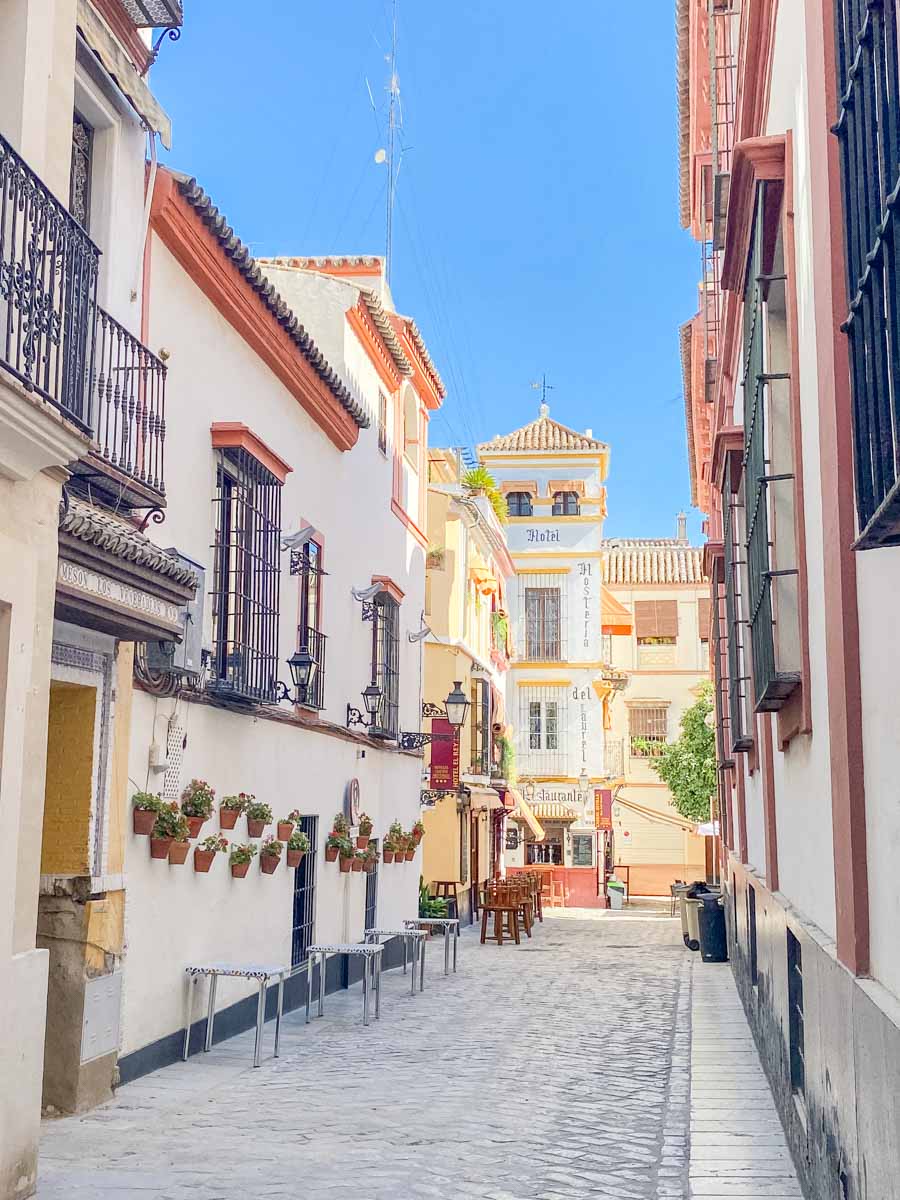 As the capital of the Andalusia region, Seville is the jewel of southern Spain and a dazzling display of the country's culture and heritage. While an extensive list of its top attractions is enough to cure your wanderlust, there's always more to discover.
Sure, many come to visit the Réal Alcázar (which is fantastic, by the way) or the Plaza de España. After dark, however, the city comes alive with flamenco shows, tapas restaurants and rooftop bars that are beyond legendary.
Seville Highlights
Catedral de Sevilla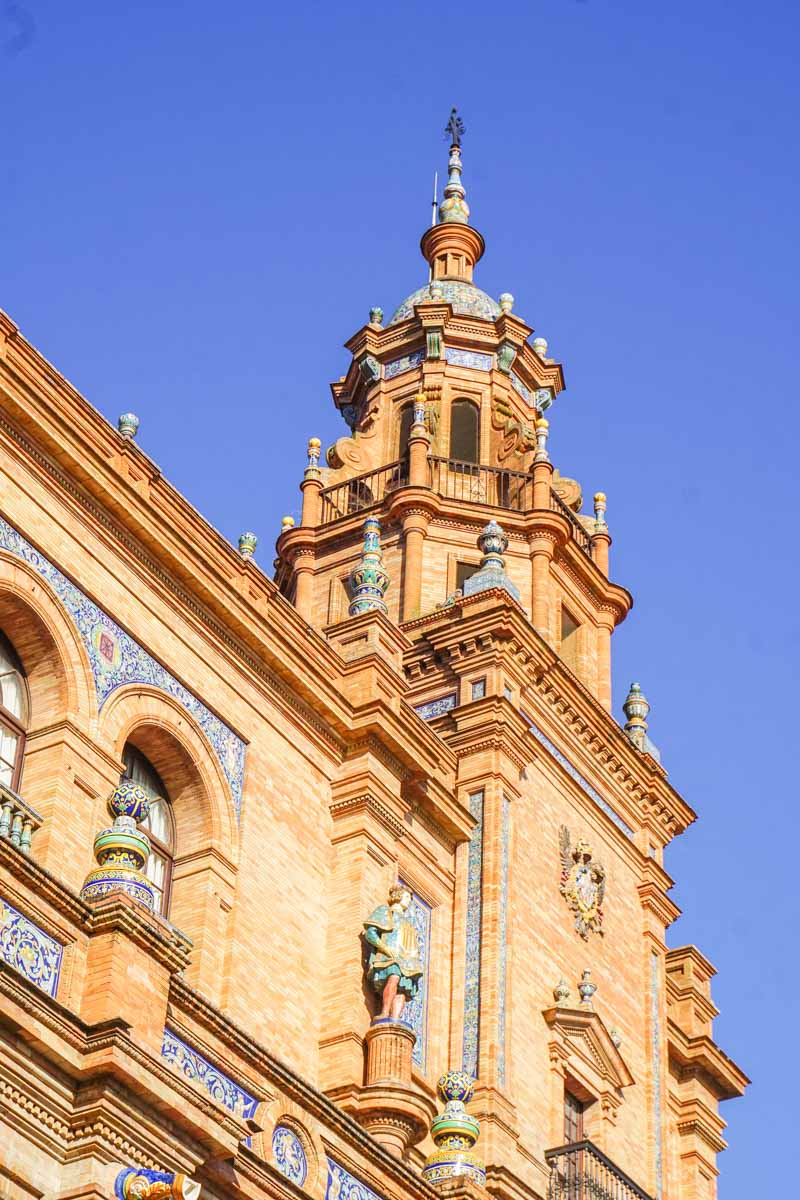 Along with the adjoining Alcázar Palace and the General Archive of the Indies, Seville Cathedral is an iconic Spanish landmark and a must-visit. The largest Gothic cathedral in the world, it's a visual feast brimming with history.
Barrio Santa Cruz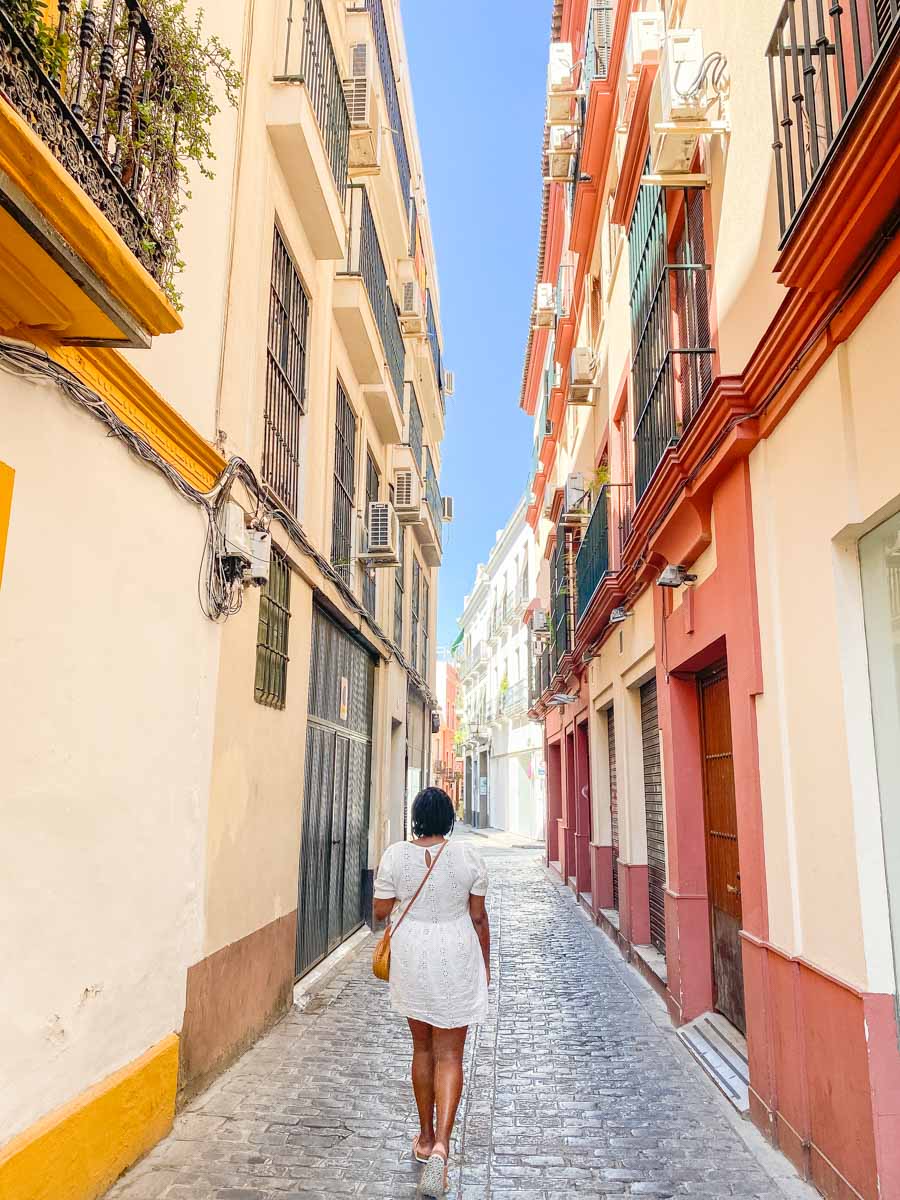 A buzzworthy point of interest if there ever were one, Barrio Santa Cruz, the former Jewish quarter of the city, is the perfect place to lose yourself. At its centre, you'll find one of Spain's most stunning squares, the Plaza de la Santa Cruz.
Suggested Hotels in Seville
Hotel Alfonso XIII
Within walking distance of most of the city's top attractions, the Hotel Alfonso XIII is hands down one of the top places to stay in Spain. Uniquely designed in an Arabic style, it's elegant and posh.
Hotel Cetina Sevilla
Pure white walls and contemporary design flair brings the Hotel Cetina Sevilla to life and offers a fantastic accommodation option. Opt for its executive suites with private terraces and glorious city views towards the Seville Cathedral.
Valencia: Where to Stay in Spain for Modernism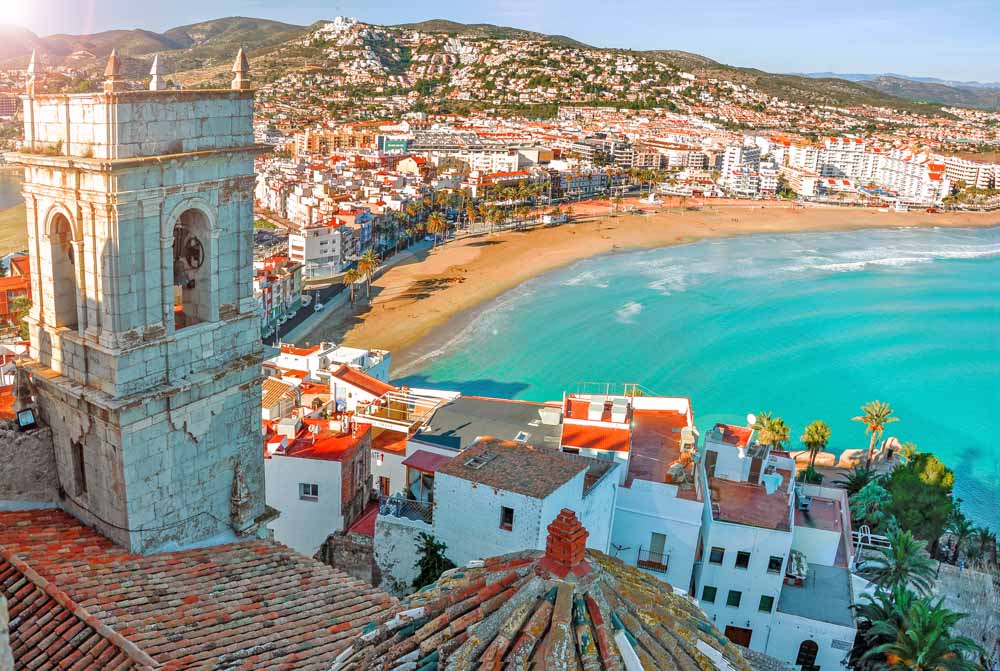 If you're looking for a chilled out place to stay in Spain, then Valencia isn't the place for you. If you're looking for a flamboyant and fun destination in the country, place all your bets on Valencia.
A city of modernism boasts dynamic museums, a flourishing culinary scene, vibrant nightlife, unique shops and endless stretches of beach. Refusing to take second place, the city also holds some of the most revered historic sites in the country.
Valencia Highlights
City of Arts and Sciences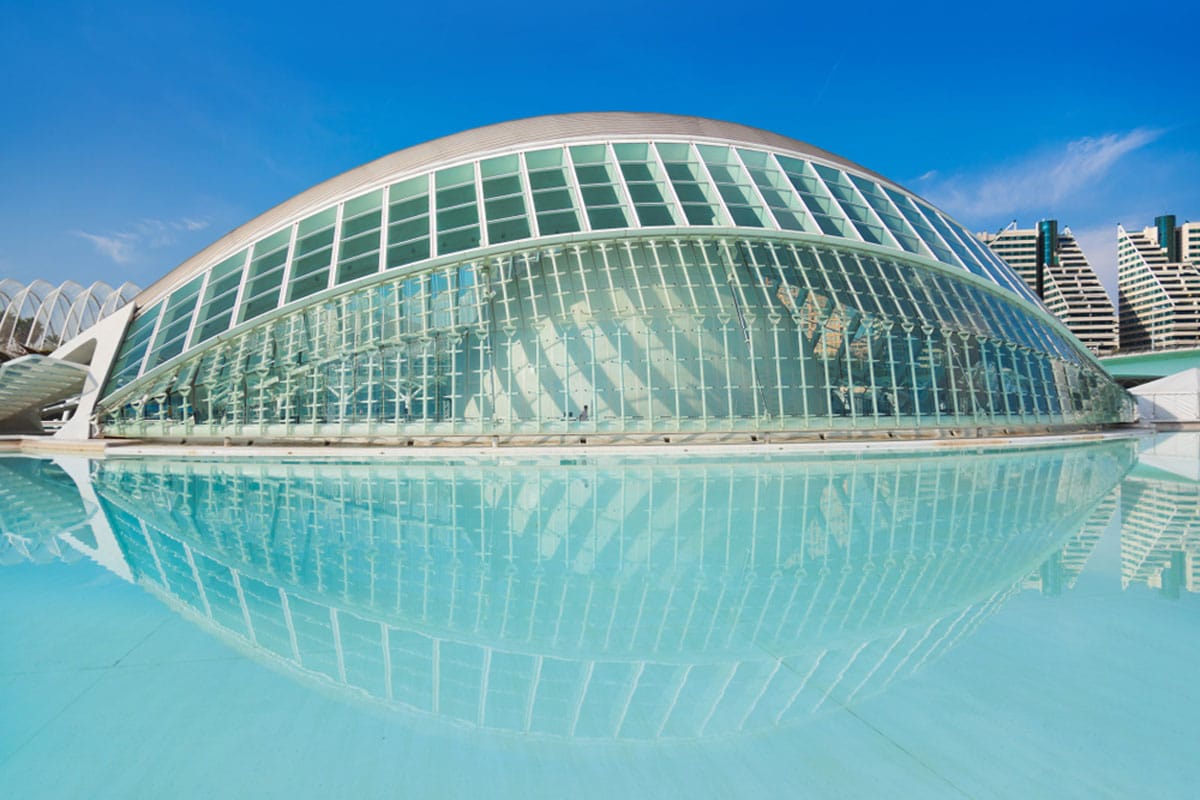 The City of Arts and Sciences attraction consists of a staggering ensemble of structures surrounded by almost ethereal-looking reflecting pools. Inside you'll find places like L'Hemisfèric, a planetarium and an IMAX Cinema.
Valencia Cathedral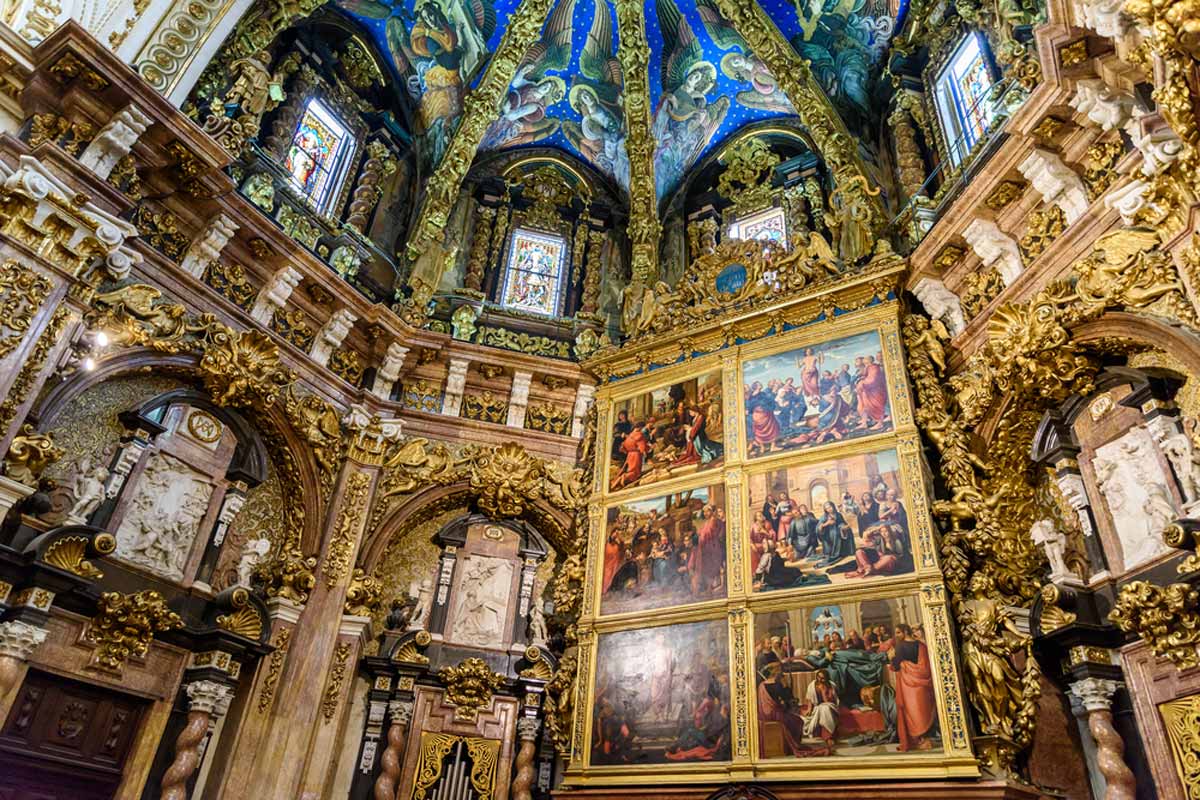 The city's solemn Gothic cathedral, dating back to the 13th and 14th centuries, is a marvellous mix of Renaissance, Baroque and Neoclassical elements. Inside you'll find the Chapel of the Holy Chalice, which contains what scholars believe to be the Holy Grail.
Suggested Hotels in Valencia
Hotel Boutique Balandret
An eye-catching boutique property, Hotel Boutique Balandret sits on Valencia's magnificent beachfront, offering serene sea views and stellar service. It's the perfect spot to enjoy a designer-styled stay in Spain's third-largest city.
Marqués House Hotel Sup
Quirky decor and glamorous rooms make staying at Marqués House a fantastic experience. A 4-star property close to the city centre with balconies providing unparalleled city views, there are few hotels that can compare.
Ibiza: The Best Place to Stay in Spain for Nightlife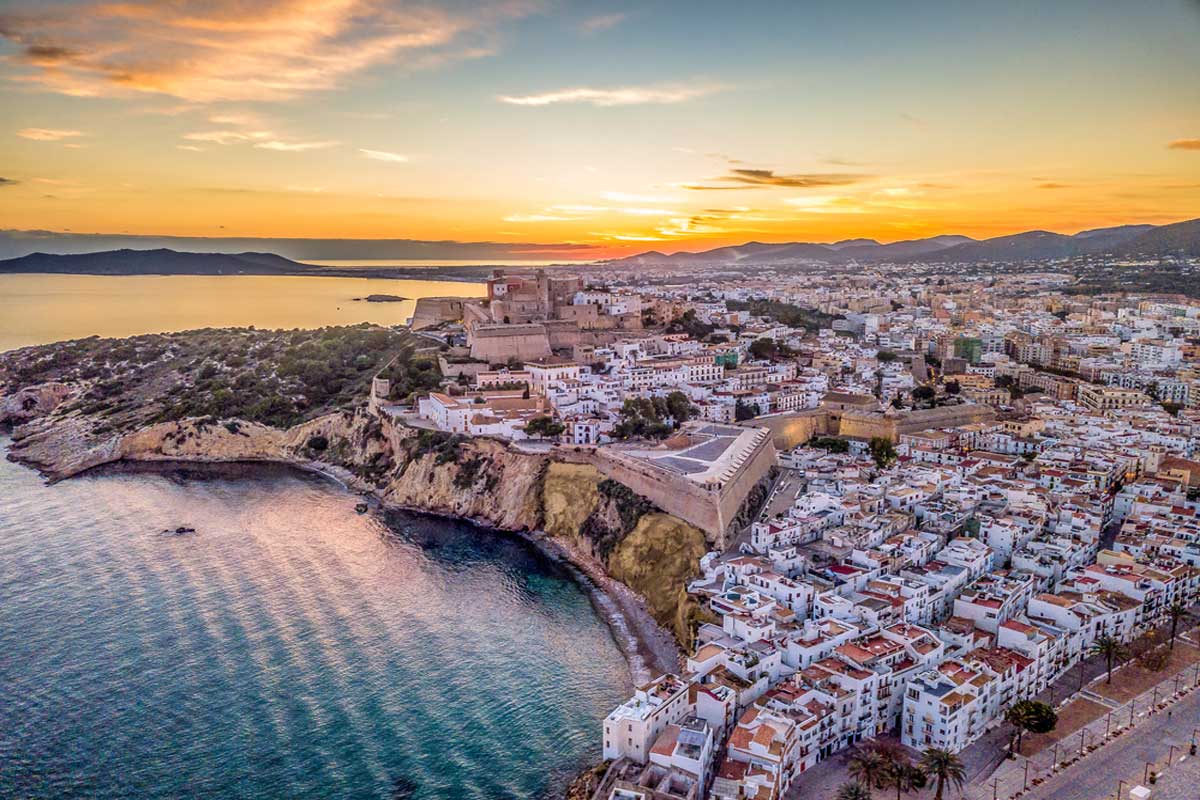 An island that needs no introduction and is infamous for its out-of-this-world party scene, Ibiza is easily one of the best places to stay in Spain. It's not all about partying in Ibiza, although you should have at least one late night at Pacha while on the island.
There's also a thriving alternative and hipster scene complete with yoga retreats and extravagant spas.
And it wouldn't be an authentic Spanish experience without some history. Courtesy of Dalt Vila, Ibiza's fortified Old Town, you can spend some time delving into the rich past of the island long before it became party central.
Ibiza Highlights
Island of Es Vedrà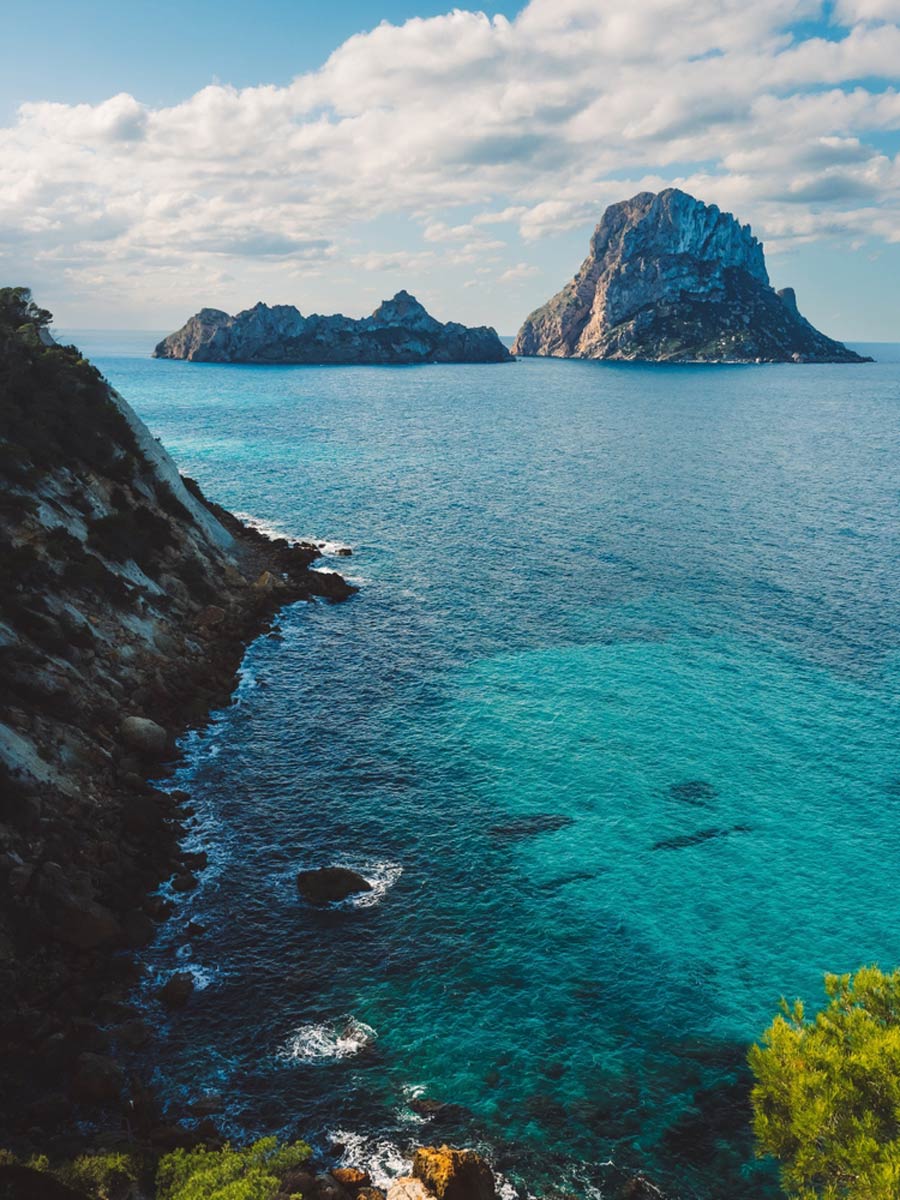 An uninhabited island sitting off the southwest coast of Ibiza, Es Vedrà is a natural park and the perfect respite for outdoor lovers visiting the island. Grab a boat from San Antonio or Ibiza Town and explore its dramatic landscapes.
San Antonio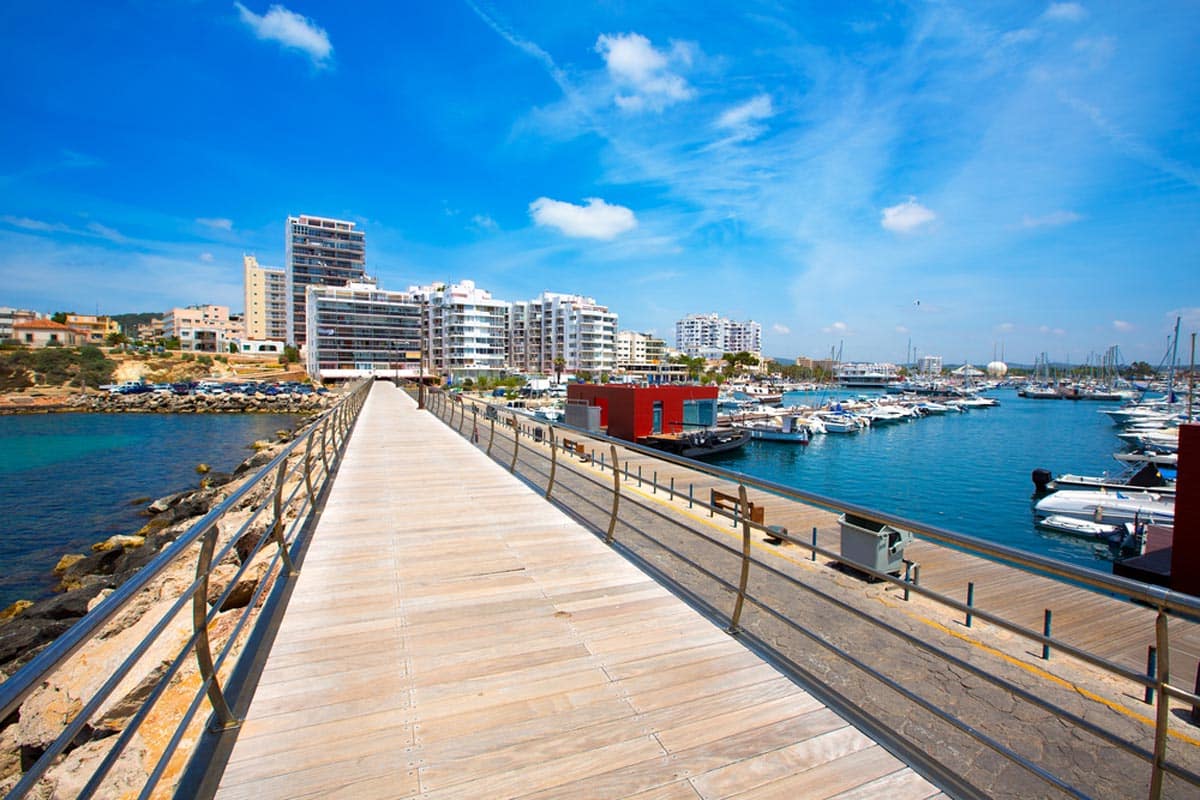 Notorious during the 80s and 90s, San Antonio offers a grand blend of stellar beaches and world-famous nightclubs. When the sun sets, hit up Café del Mar and then dance the night away at the legendary superclubs Eden and Es Paradis.
Suggested Hotels in Ibiza
El Puerto Ibiza Hotel & Spa
Defining luxury on the island, El Puerto offers contemporary styling with splashes of vibrant colours. Standout features include an opulent spa and wellness centre, a solarium, and an à la carte restaurant.
Hotel La Torre del Canonigo
Located on the grounds of the Roman Acropolis, a UNESCO World Heritage Site, La Torre del Canonigo showcases traditional Balearic decor and top-tier service. Sitting in the heart of Dalt Vila, suites feature showstopping sea, port, and town views.
Bilbao: The Most Unique Area to Stay in Spain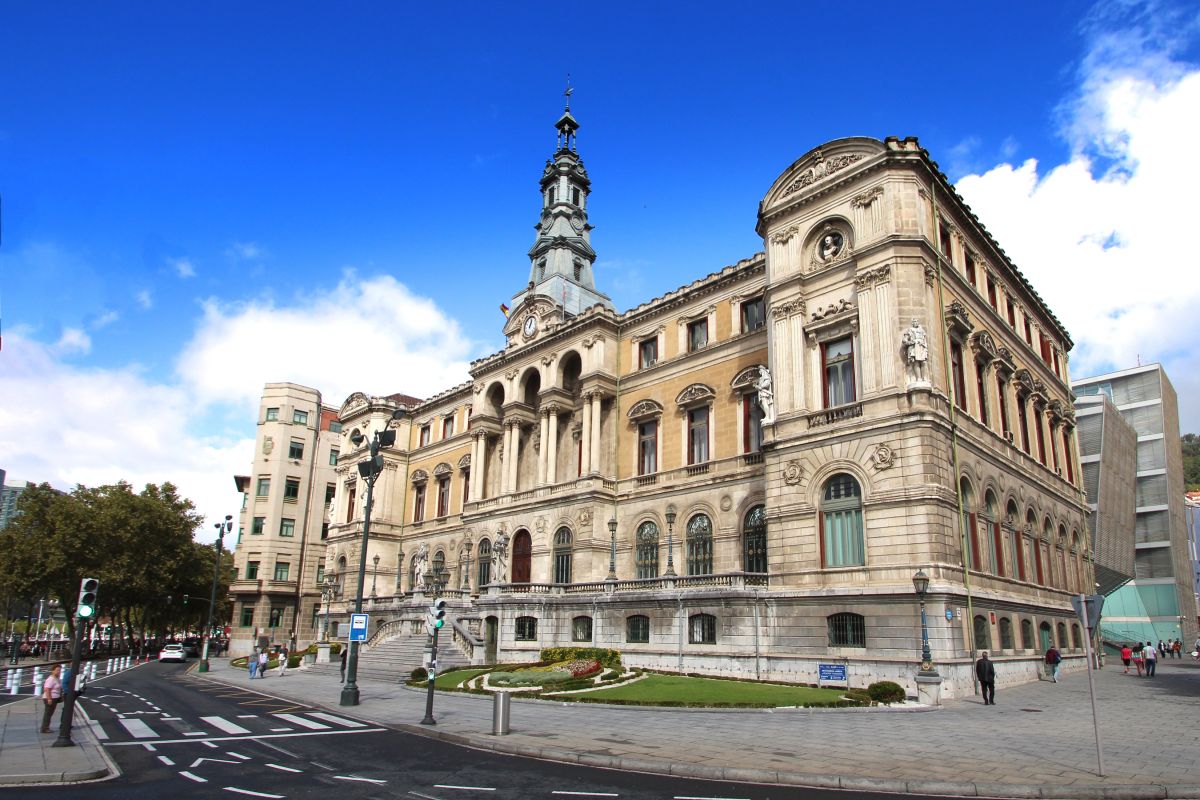 A confident and bustling city, albeit small, Bilbao packs quite the punch. It's an international hotspot for art and creativity, clearly demonstrated in its abundance of architecture and museums.
In the middle of all of this lies the Mercado de la Ribera, a massive riverside market. As for what to do after a day spent admiring icons such as the Guggenheim, head to Getxo. This is a ritzy coastal town on the fringes of Bilbao where you'll find the best places to eat and drink.
Bilbao Highlights
The Guggenheim Museum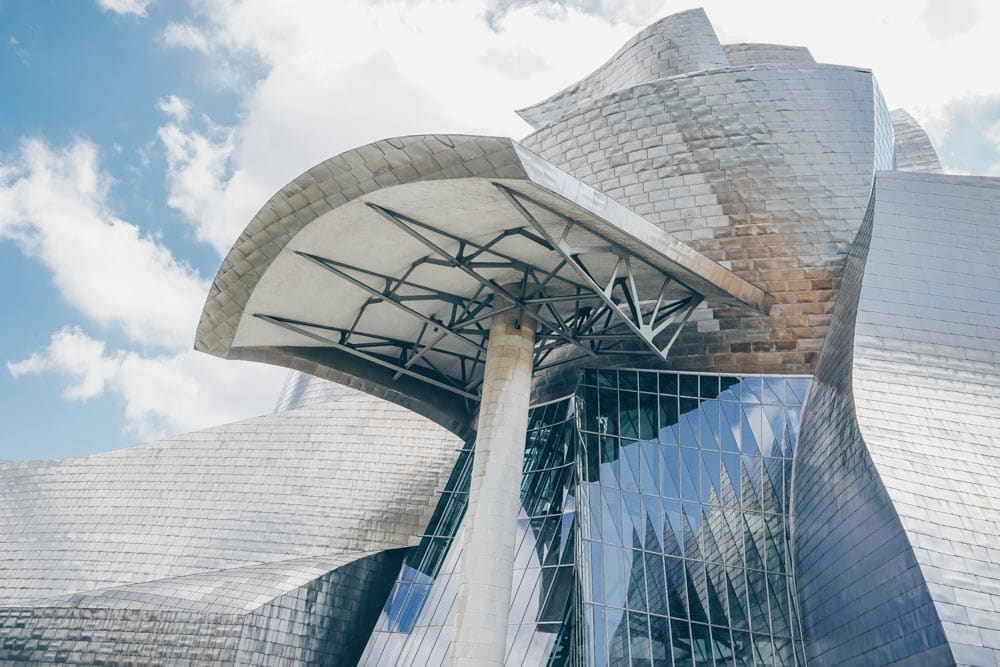 When I say that Frank Gehry's titanium stroke of genius, The Guggenheim, is an icon in the architectural world, I am not exaggerating. Housed inside is a collection of art that defies imagination, it's a total city highlight.
Casco Viejo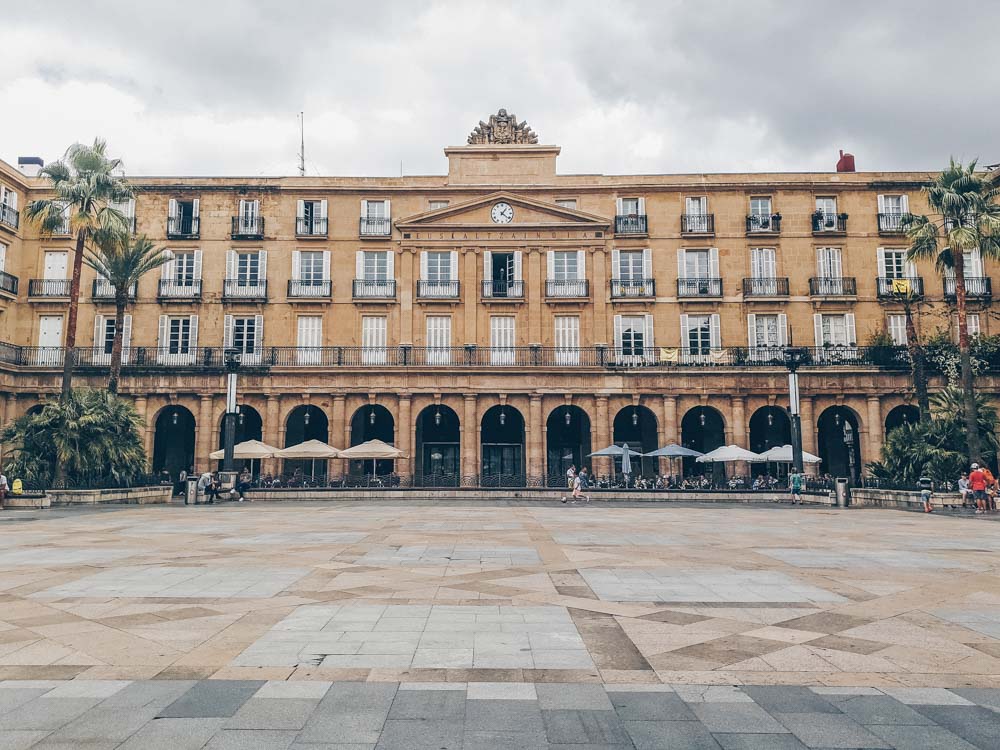 Although it might not be the oldest part of Bilbao, Casco Viejo surely takes the crown as its Old Town, a spot you can't skip on a visit. Expect stunning promenades, sensational pintxo bars and memorable old-world charm.
Suggested Hotels in Bilbao
NH Collection Villa de Bilbao
If you're wondering where to stay in Bilbao, then Villa de Bilbao offers an easy (and luxurious) solution. Sleek and modern, it combines elegance and contemporary style with outstanding service.
Gran Hotel Domine Bilbao
A 5-star property where luxury and opulence reign supreme, the Gran Hotel Domine is a knockout. Boasting direct views of the Guggenheim and three on-site restaurants, it's one of the best properties in the city.
Granada: Where to Stay in Spain for Visiting Famous Attractions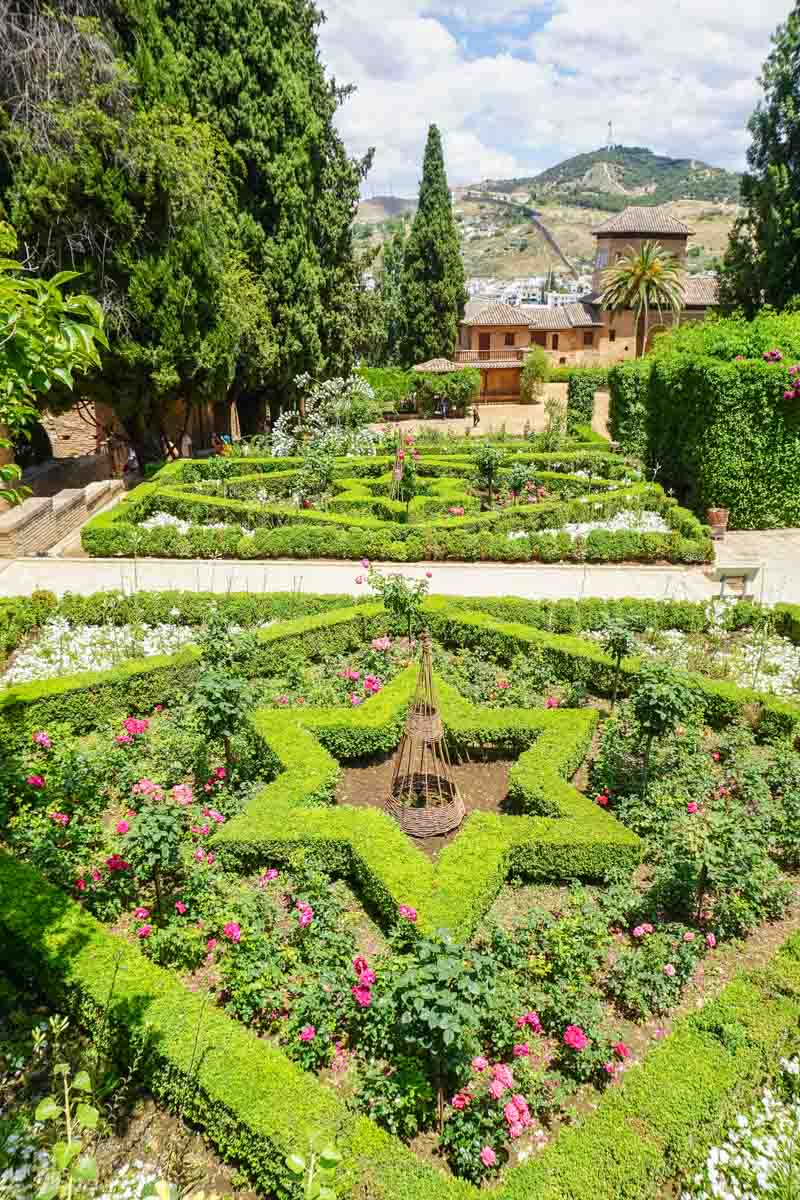 If you're looking for another option as the best place to stay in southern Spain aside from Seville, Granada is ideal. Beyond the many monuments that dot the Realejo district, Granada is home to one of Spain's most famous landmarks.
The city is a maze of narrow streets packed with hidden gems, tapas bars, and clubs that warrant at least a few days of exploration. It's completely magical, with so many captivating attractions and activities; you might never want to leave.
Granada Highlights
El Alhambra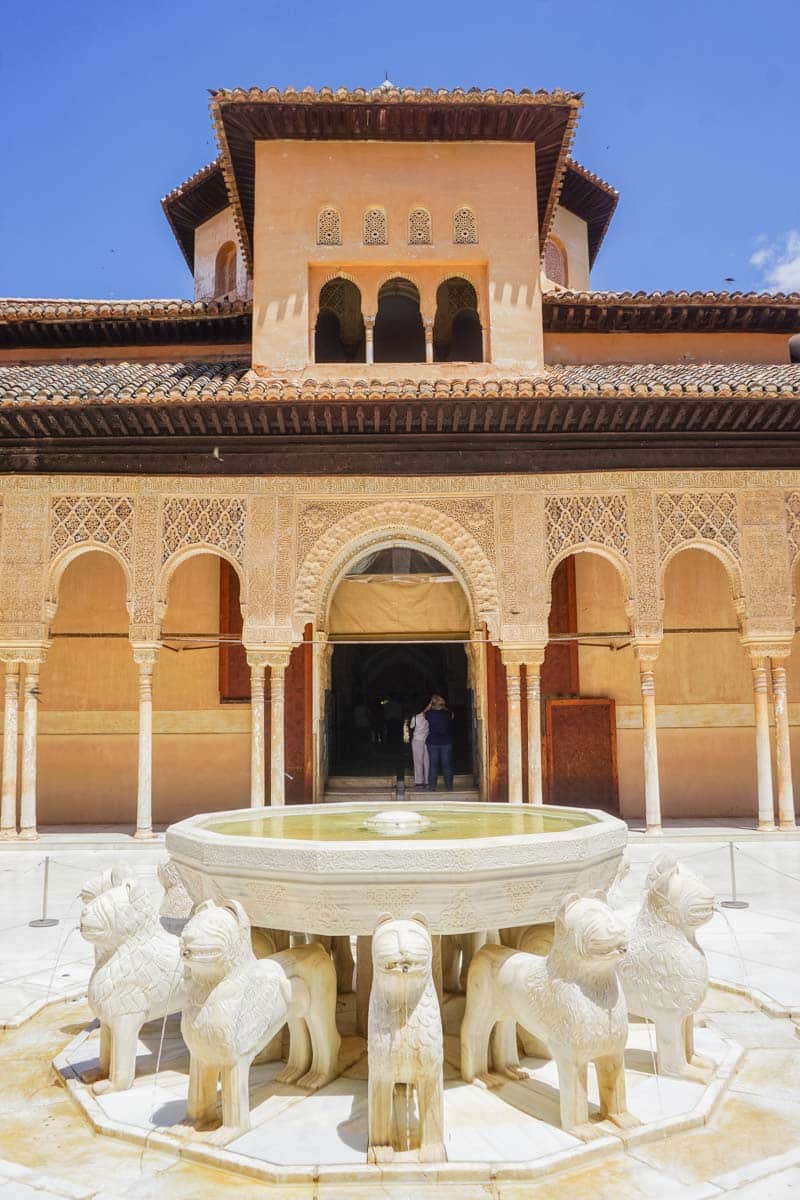 One of the most visited places in Europe, El Alhambra is a work of art in its own right. This colossal palace, built by the Nasrid sultans as a testimony to the last Islamic dynasty to rule Andalusia, is one of those places you must see before you die.
Sacromonte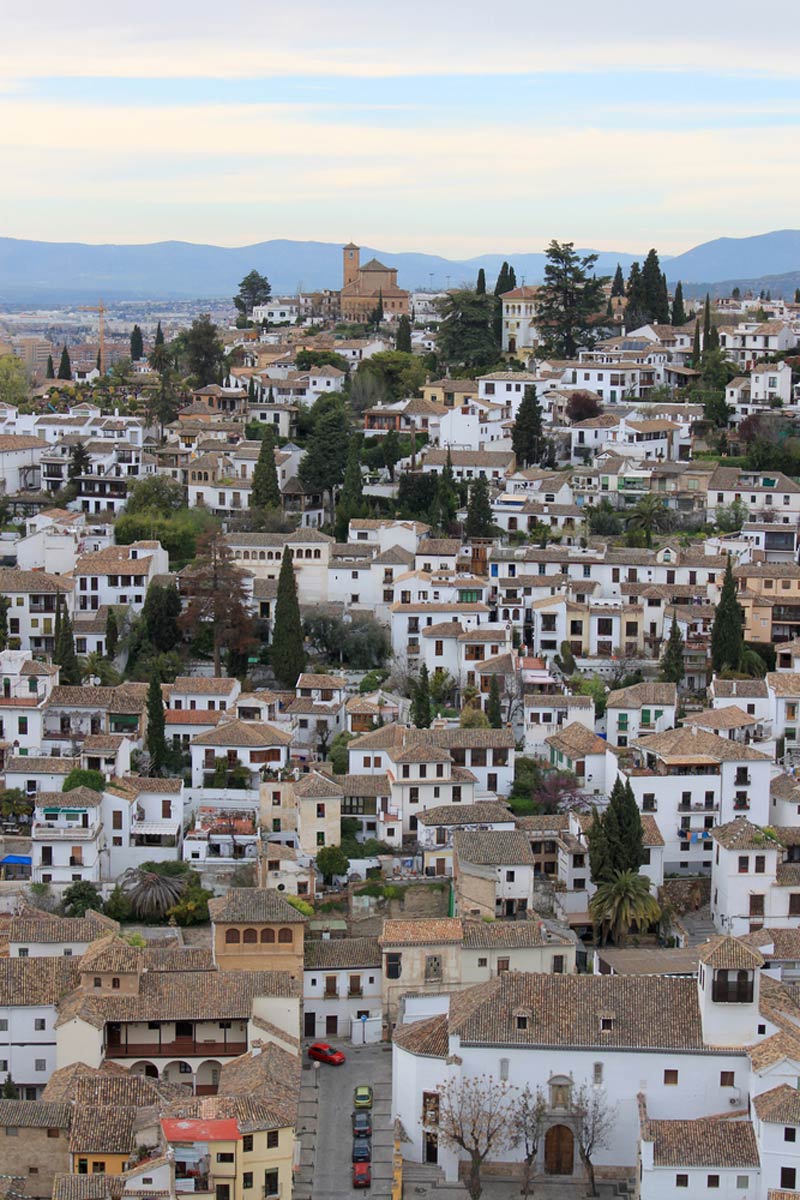 Another of the Nasrid sultan's lasting impressions on Spain within the neighbourhood of Sacromonte, you'll find an elaborate network of caverns. As fun as exploring these Zambras is, you have to attend a flamenco show hosted within. It's a surreal experience.
Suggested Hotels in Granada
AC Palacio de Santa Paula Hotel
An atmospheric luxury property, the AC Palacio de Santa Paula is set within a former Hieronymite convent. It has a fantastic central location but still retains a detached feel, perfect for a Spanish escape.
Hotel Casa Morisca
A thoughtfully reimagined 15th-century mansion, Hotel Casa Morisca is Granada's original historical-boutique property. Still one of the city's most evocative hotels, this 14-room mimics both Alhambra's architecture and charm.
Córdoba: The Best Place to Stay in Spain for History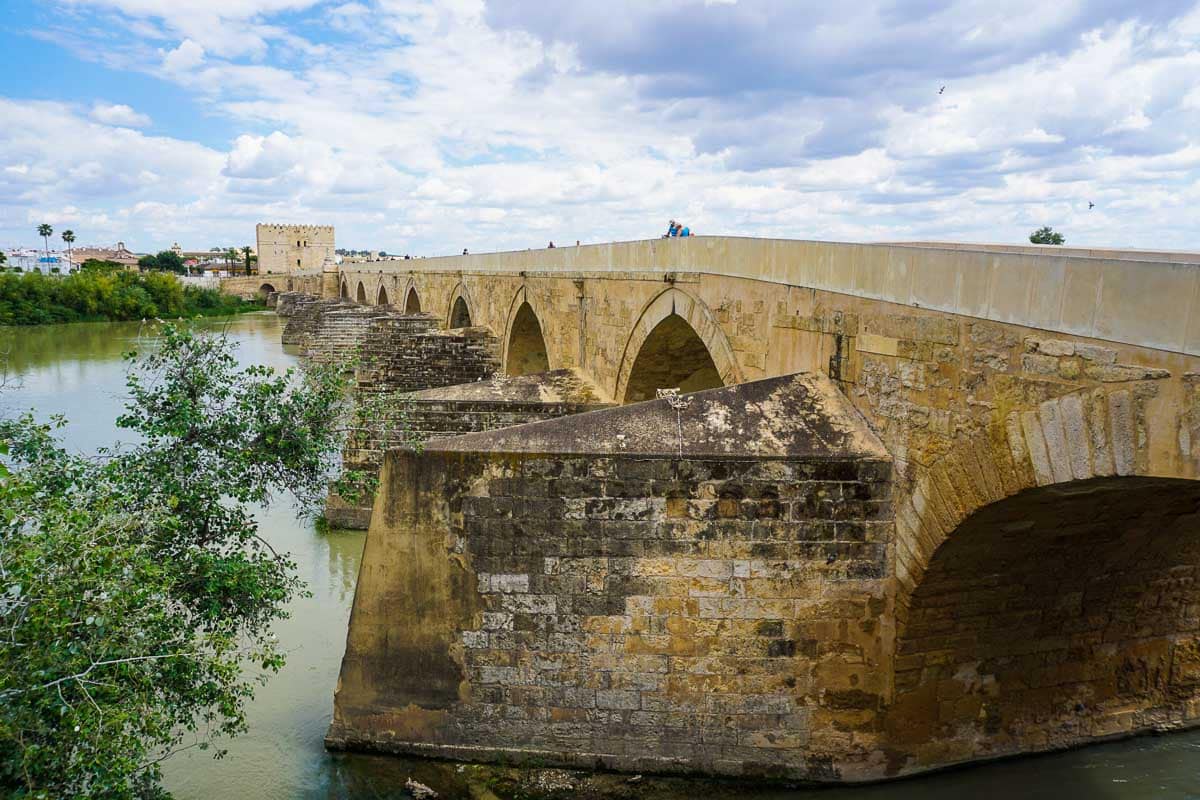 As a final testimony to why you should head to this glorious part of Spain, the city of Córdoba is in a league of its own. Forming the last part of the city trinity that encompasses the best of Andalusia, the minute you reach Córdoba, it might feel like time stands still.
Thanks to the many unique things to do, experiencing its stuck-in-time vibe is a bucket list entry of note. A town of timeless flair, spend your days exploring it all from the Alcazar to its Mosque-Cathedral and everything in between.
Córdoba Highlights
Mezquita-Catedral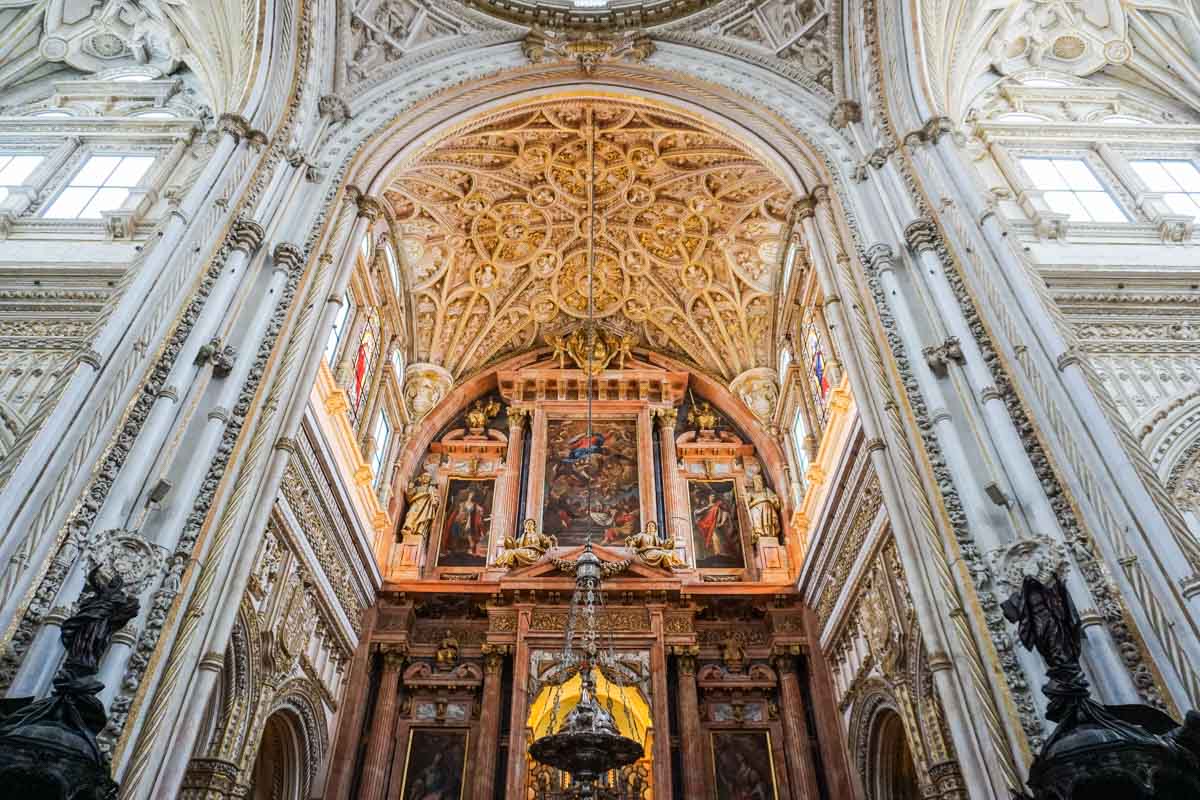 The Great Mosque of Córdoba, the largest in the world, is unsurprisingly the city's main attraction. The finest example of Islamic art today, it's a mishmash of religious imagery and the ideal deep dive into the city's past.
Alcázar de Los Reyes Cristianos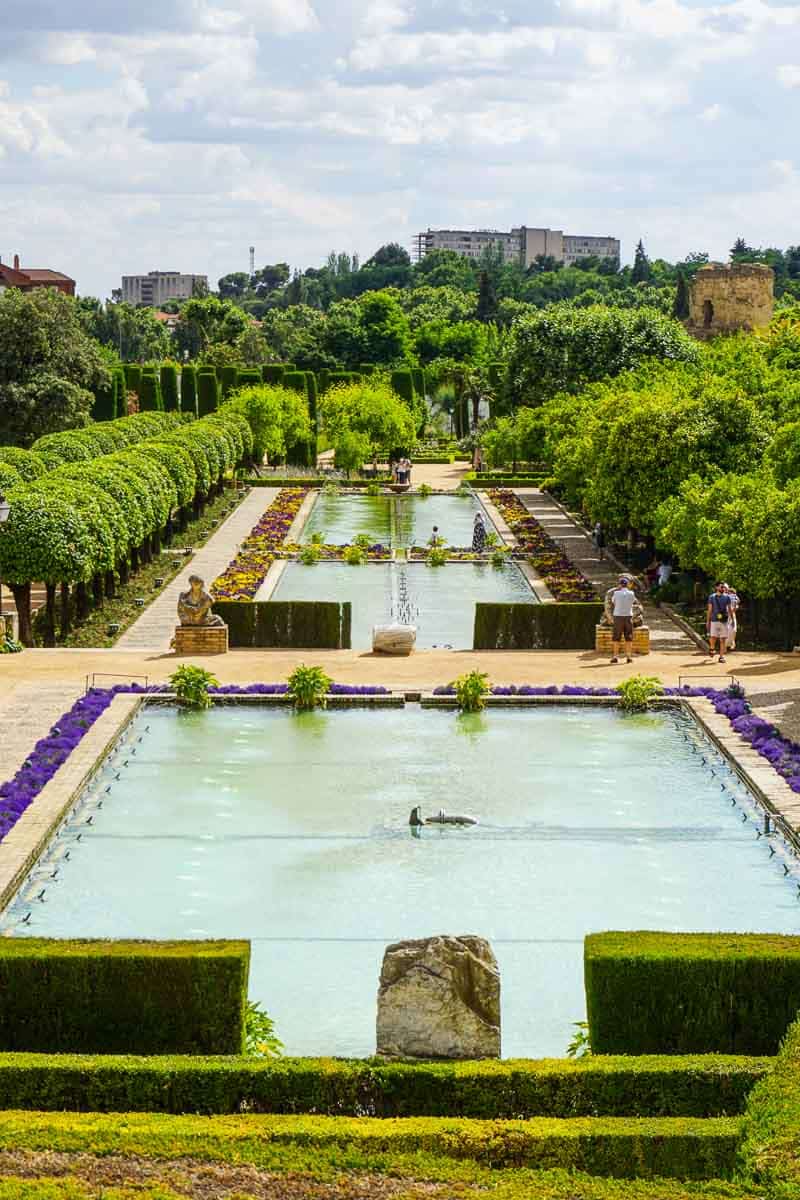 Another one of the city's famous monuments, the Alcazar of the Christian Monarchs, is a grand and enticing glimpse into Córdoba's Christian past. A highlight is the gardens of the Alcazar that flow through numerous courtyards.
Suggested Hotels in Córdoba
Hospes Palacio del Bailio
Here's your chance to stay in a 16th-century palace with easy access to the historic Old Town of Córdoba. Hospes Palacio del Bailio features magnificent gardens, an outdoor pool, and a luxurious spa.
Eurostars Conquistador
Featuring traditional Andalusian styling and decor and located across from the Mezquita, Eurostars Conquistador is an excellent property. Beyond its location, the property has an on-site restaurant and bar.
Costa Brava: Best Place to Stay in Spain for a Laidback Trip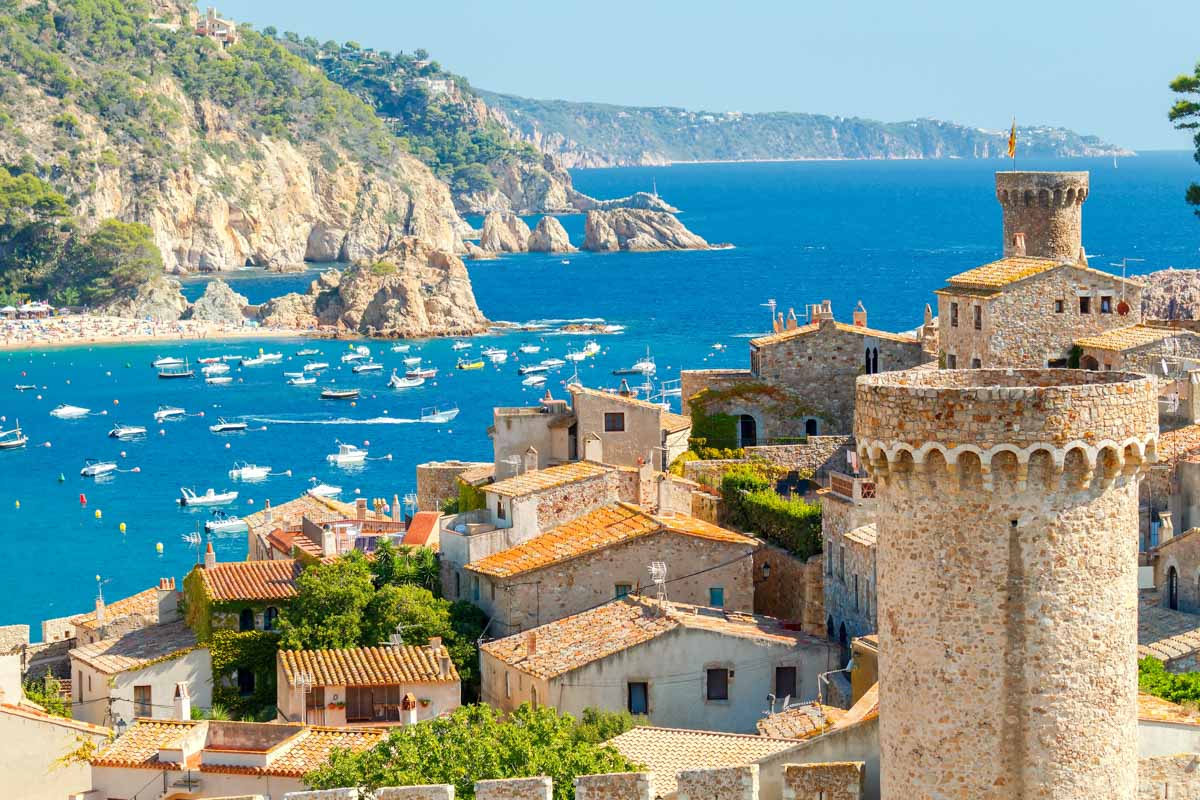 Easily stealing the limelight as one of the most beautiful places to stay in Spain, Costa Brava sits in the coastal region of Catalonia. Needless to say, it's beyond belief in its deliverance of some of the best beach breakaways in the country.
Of course, it's not all shoreline shenanigans here. Costa Brava is also the home of the famous artist Salvador Dali, meaning both your artistic and beach-loving sides will find a home here.
Costa Brava Highlights
Salvador Dalí Theatre-Museum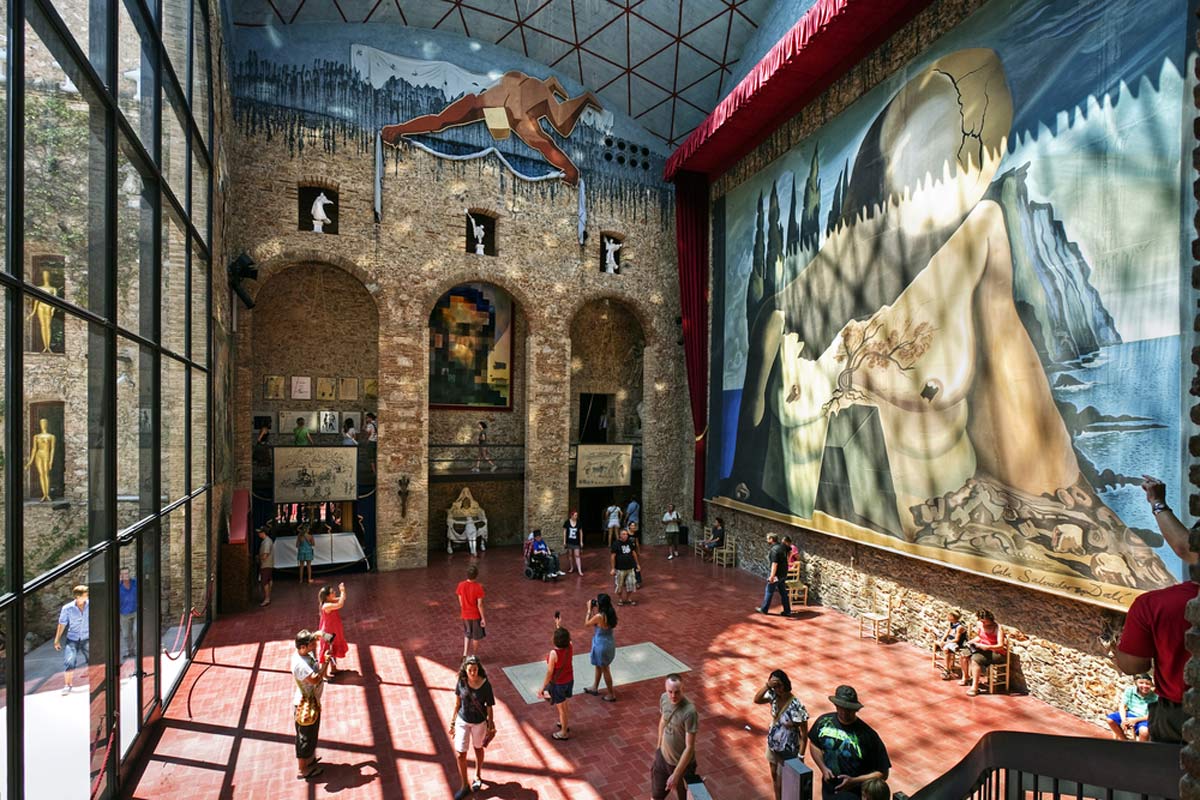 The 20th-century surrealist Salvador Dali is one of the most notable artistic influencers to ever come out of Spain. While there are a few attractions dedicated to him, the Theatre Museum is undoubtedly the best.
Lloret de Mar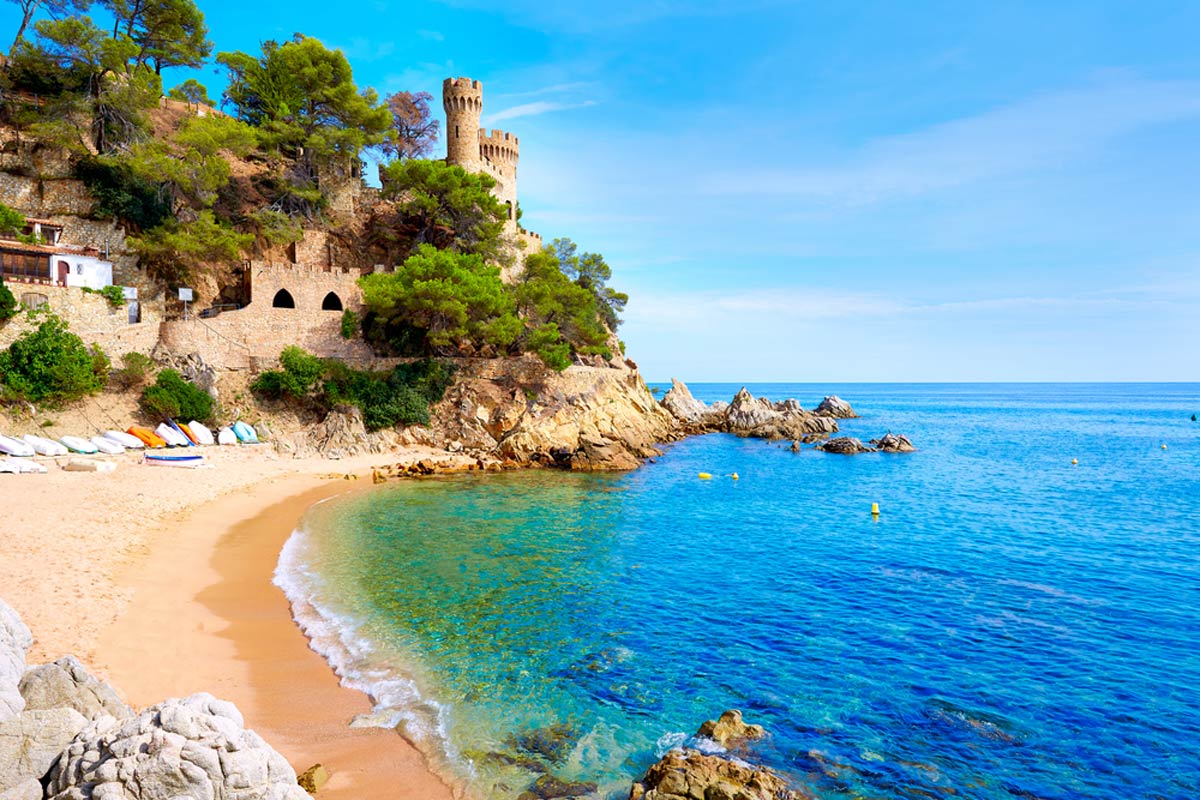 If you're yearning for the unadulterated enjoyment of the Mediterranean, then Lloret de Mar is the place for you. Four of the region's beaches carry the Blue Flag seal of approval.
Suggested Hotels in Costa Brava
Hotel Hostalillo
Sitting within a secluded cove in Costa Brava, the Hotel Hostalillo is charming and modern with a standout perch on the beachfront. It's the perfect spot to use as a base to explore the region.
Hotel Tamariu
An authentic Catalonian experience awaits at the family-run Hotel Tamariu with all the ingredients for an idyllic beachside escape. It features simplistic rooms with contemporary styling and an excellent on-site restaurant.
Lanzarote: Where to Stay in Spain for Gorgeous Landscapes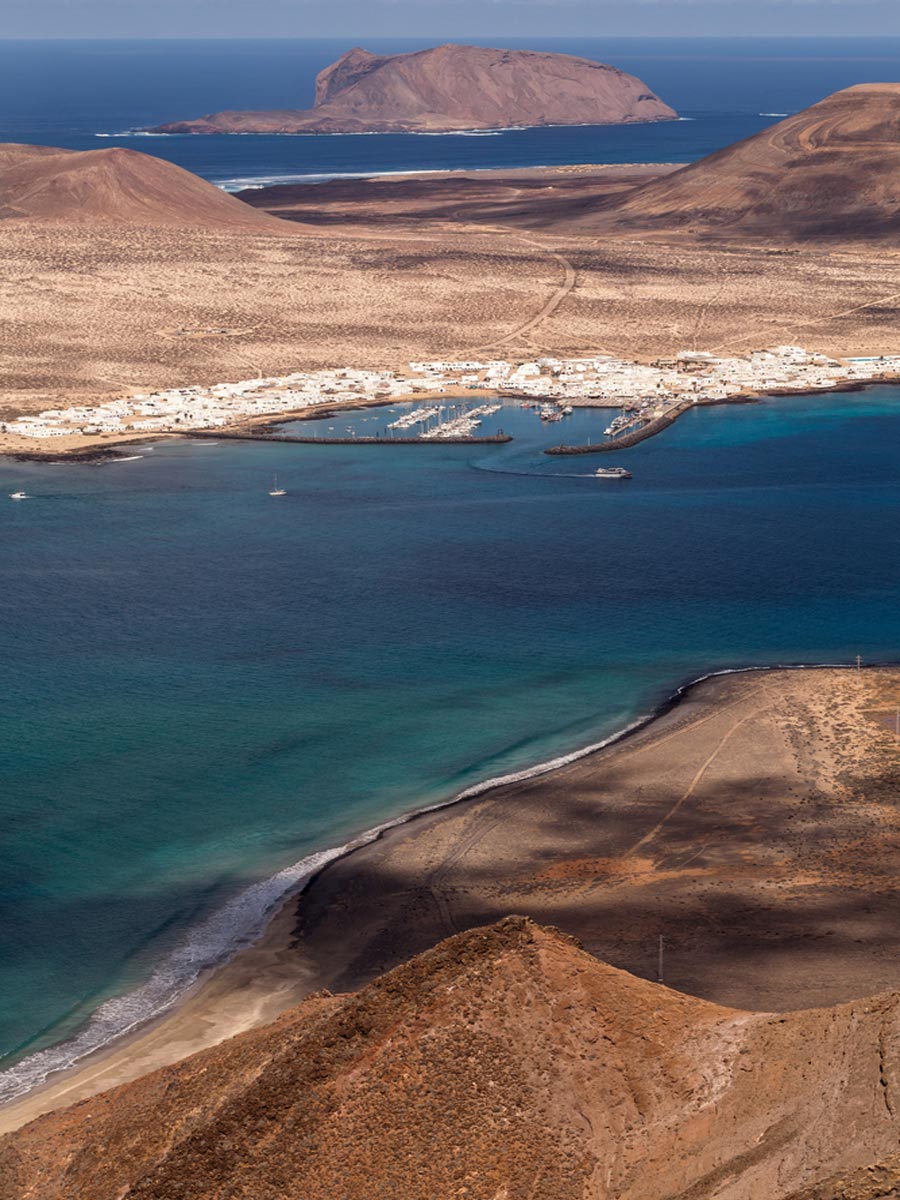 As if mainland Spain wasn't epic enough, the island of Lanzarote (within the Canary Islands) offers a spectacular escape. Here you'll find ample buzzworthy retreat hotspots characterised by incredible volcanoes and amazing beaches.
Aside from the many noteworthy things to do in Lanzarote, it's also a culinary oasis with a wine pedigree most other places would kill for. Yes, it's got otherworldly scenery, fantastic cuisine and tempting wines. All it needs is your stamp of approval.
Lanzarote Highlights
Museo Atlántico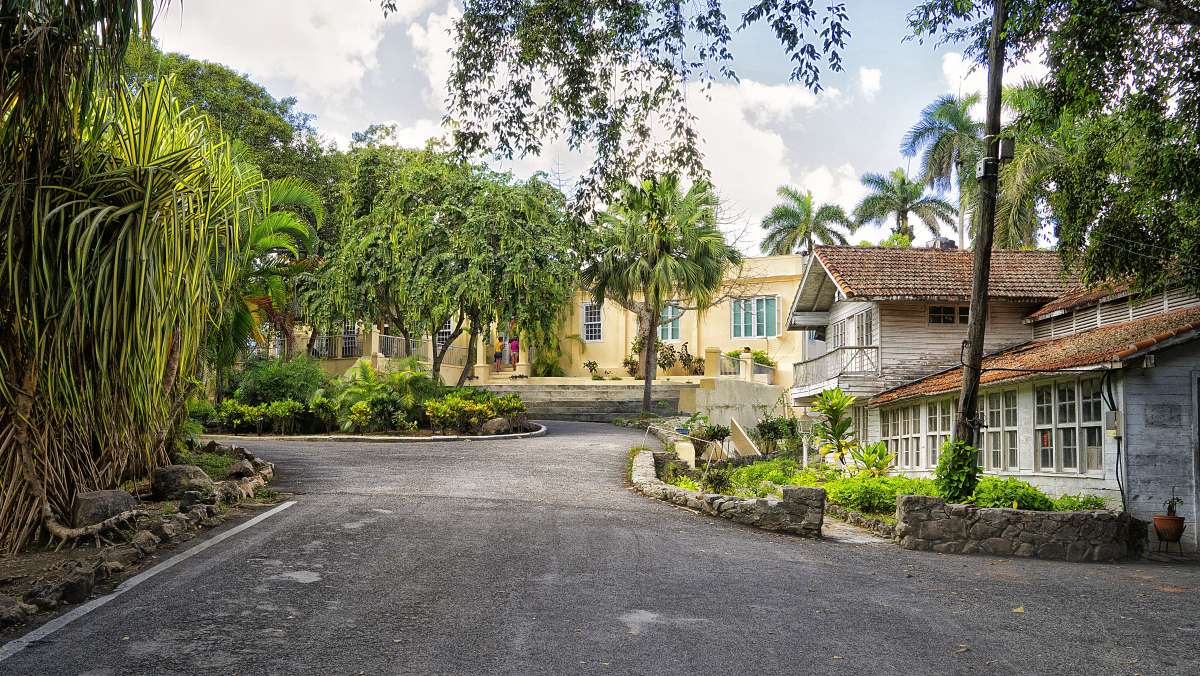 The first underwater sculpture museum in Europe, the Museo Atlántico is the brainchild of artist Jason deCaires Taylor. Located near Marina Rubicon, it features dozens of impressive creations slowly colonised by marine life, creating a wonderful sight to see.
Jameos del Agua Caves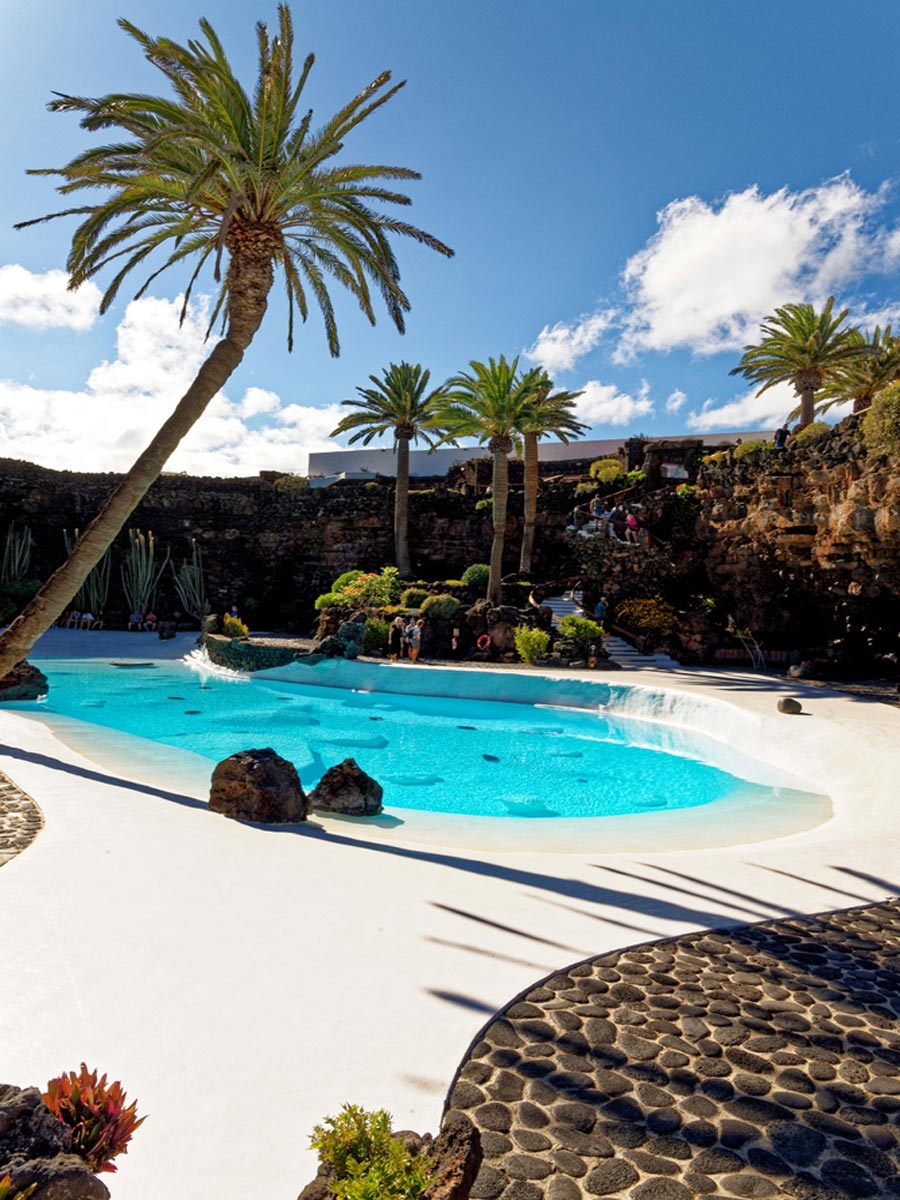 A sexy underground cave system from the mind of César Manrique, this attraction includes a restaurant, curved swimming pool and auditorium with bar seats built into the cavern walls. Here you can indulge in live music and gastronomic events.
Suggested Hotels in Lanzarote
Hotel Fariones
A pioneer in the accommodation scene in Lanzarote, the Hotel Fariones is worthy of its five-star ranking. It boasts tropical gardens, a bold design interior and one of the most stunning infinity pools you'll ever see.
Lani's Suites de Luxe
The glam-chic Lani's Suites de Luxe exudes a low-key vibe with distinctive architecture and reigns as one of Lanzarote's best vacation options. As for cuisine, the upscale on-site restaurant offers excellent food and stunning Atlantic views.
Where to Stay in Spain: Frequently Asked Questions
Practical Tips to Consider Before Booking Your Spain Accommodation
Although there are plenty of places to stay in Spain, most of the best properties in its major cities fill up quickly. That's why it's best to book your stay as far in advance as possible.
Always take into consideration what you want to see while in Spain. Plan your itinerary and property choices to line up with your goal, and don't be afraid to shop around.
Most noteworthy hotels are close to main attractions regardless of which city you're in, so it's best to find ones that shorten travel times and requirements.
Use tools like Skyscanner to book your flights and Booking.com for your accommodation hunting.
Love This? Save and Share on Pinterest