Wondering what to pack for Spain? From clothes and luggage to the essentials that you do NOT want to forget, this Spain packing list has got you covered.
I'm sure I don't need to sell Spain to you. From the bustling streets of Madrid to the laid back vibes of Menorca, the allure of this European hot spot is pretty clear.
But that doesn't mean I'm not going to swoon over how beautiful it is. I've travelled this country pretty extensively (and just returned from a month in Barcelona) and can appreciate how eclectic each region is.
Alright, so you know Spain is gorgeous… But what should you pack? That's where I come in, dear reader, with my epic Spain packing list.
Here's what you need to bring with you to Spain – whether you plan on hiking in winter or chilling out on the beach in summer.
Spain Packing List: At A Glance
Comfortable walking shoes — For city exploring and some nature hikes.
Camera — Capture Spain's beauty, from Gaudi's architecture to Madrid's street art.
Swimsuit — Mediterranean beaches, need I say more?
Sunglasses — This one's also a no-brainer.
Daypack — Makes exploring the historic cities comfortable and stress-free with everything in one place.
Jumper — Spain's winters are deceptively chilly, so why not stay stylish and warm?
Travel Adapter — You'll need the two-pin European plug so everything stays charged.
Sunscreen — Be it summer or winter, the sun will still cook you to a crisp if you're not careful.
What to Pack for Spain
Packing essentials for your Spain travel checklist at any time of the year.
Luggage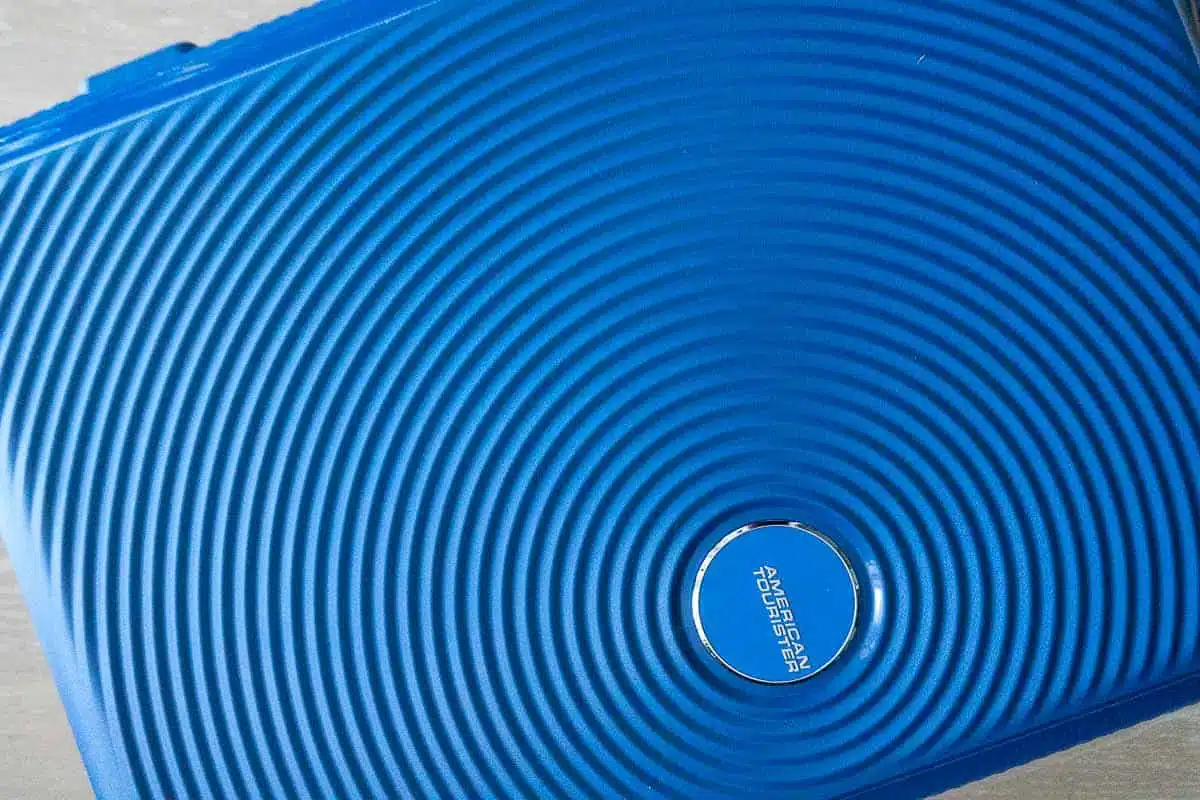 It's all good and well knowing what to bring to Spain, but it doesn't help if you can't carry them. This is where your luggage is essential, and having the right size bag is a big one.
Leaving Spain with many more things than you got there with is an eventuality, trust me. I'll fill you in on everything you'll need to make packing for Spain a breeze, and it all starts with the bags.
Large Hardshell Suitcase
Trust me when I say a larger bag is better, and a hard shell one is even more so. You'll want your valuables safe and sound — who knows how banged and bruised your bag gets on the flight.
So, getting yourself a hardshell suitcase (I take this one from Level8 everywhere with me now) will keep all those Spanish souvenirs safe for the journey home.
Daypack
A comfortable bag for carrying around on a day to day basis is a must.
A purse is all good and well. But if you bring sunscreen, a camera and all the other essentials for a day in the city, you'll want a comfy bag on your shoulders. A high quality daypack is also great for hikes (of which there are plenty around Spain), so it's a real win-win situation.
Packing Cubes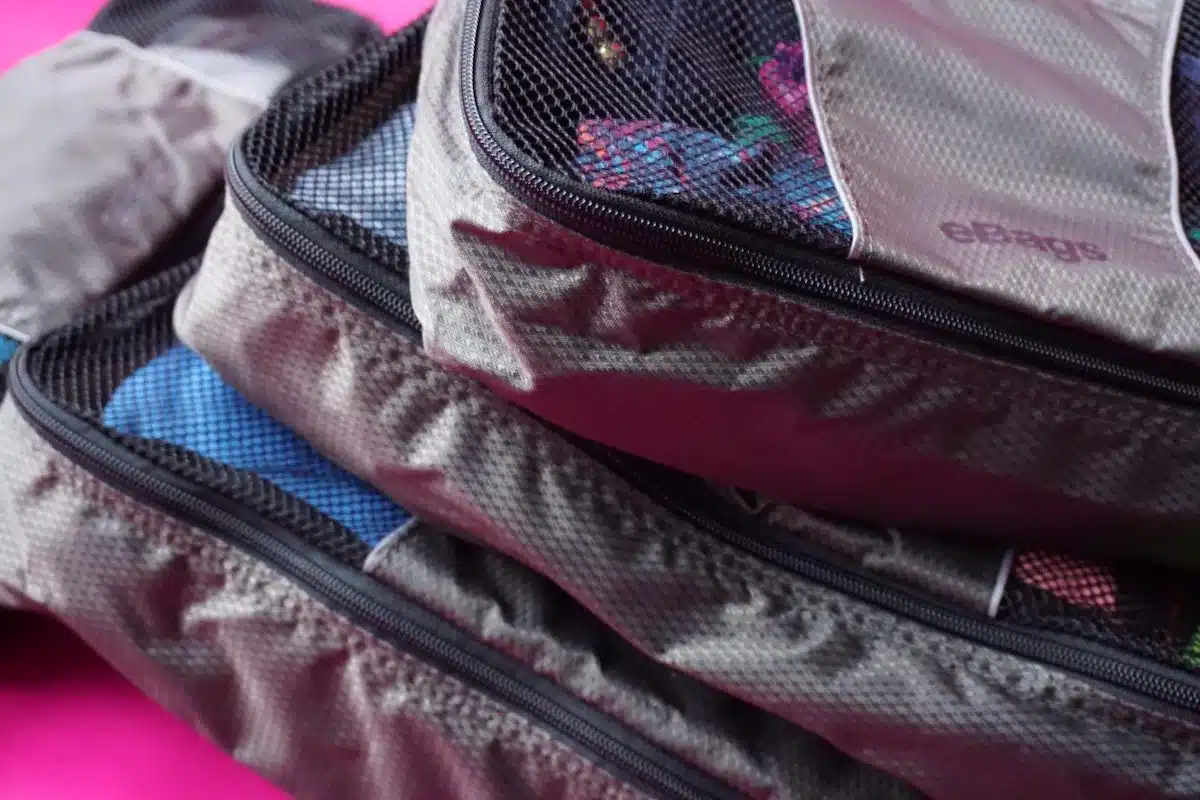 Ever since the wonderful world of packing cubes came into my life, my journeys have become much more enjoyable. Not only do these cubes help you pack more in a smaller space, but they also save a lot of room in your bag.
This means more space for souvenirs. After all, who doesn't want to take home an authentic Spanish tablecloth or gorgeous Talavera pottery?
Read Next: The Best Packing Cubes, Rated and Reviewed
Clothes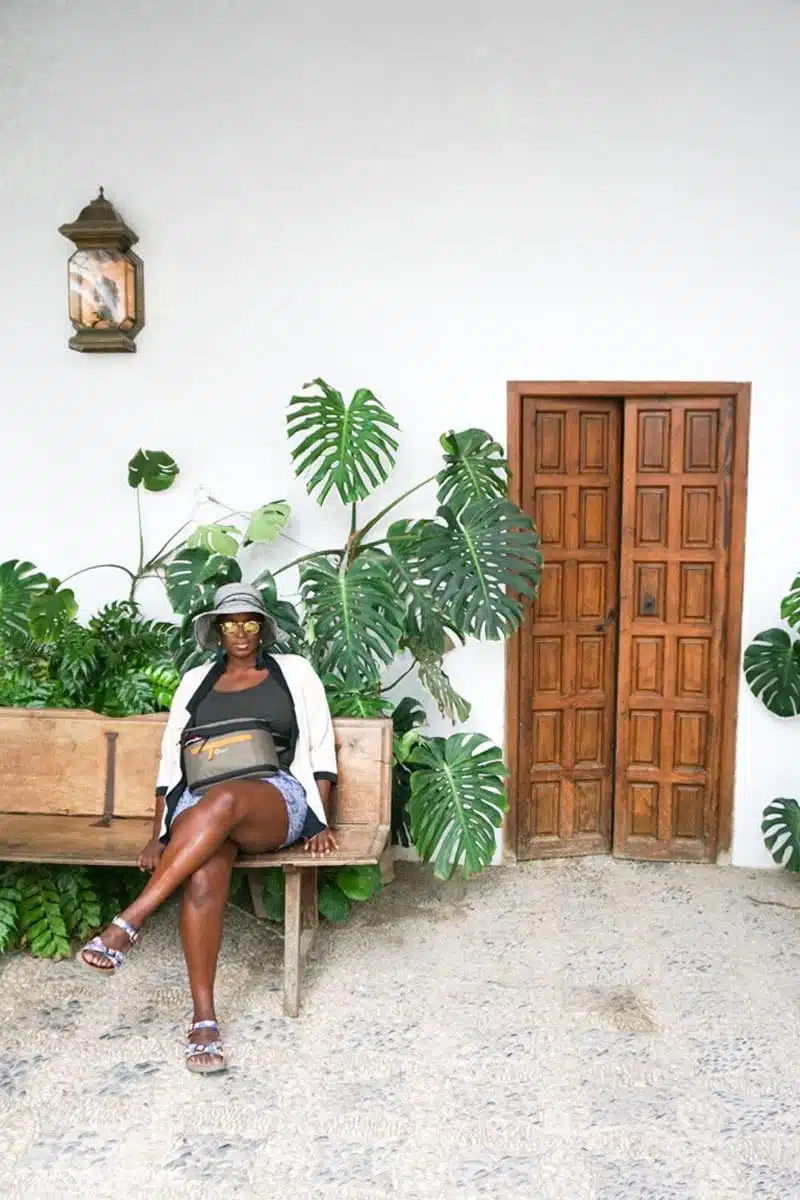 This is never an easy topic to master, especially if you're travelling to a new country. But let me give you the lowdown. Although this is a reasonably laid-back country, things to pack for Spain clothes-wise are generally classy.
You don't need to walk around in a suit and tie or lavish dress during your holiday. But good quality chino shorts for the lads and a modest yet stylish dress or skirt for ladies are the way to go.
That said, the weather is drastically different in summer than in winter. So you'll want warm clothes if visiting from October to February and lighter clothes for the rest of the year.
Here are some essentials you'll need to bring all year round.
Lightweight Smart-Casual Clothing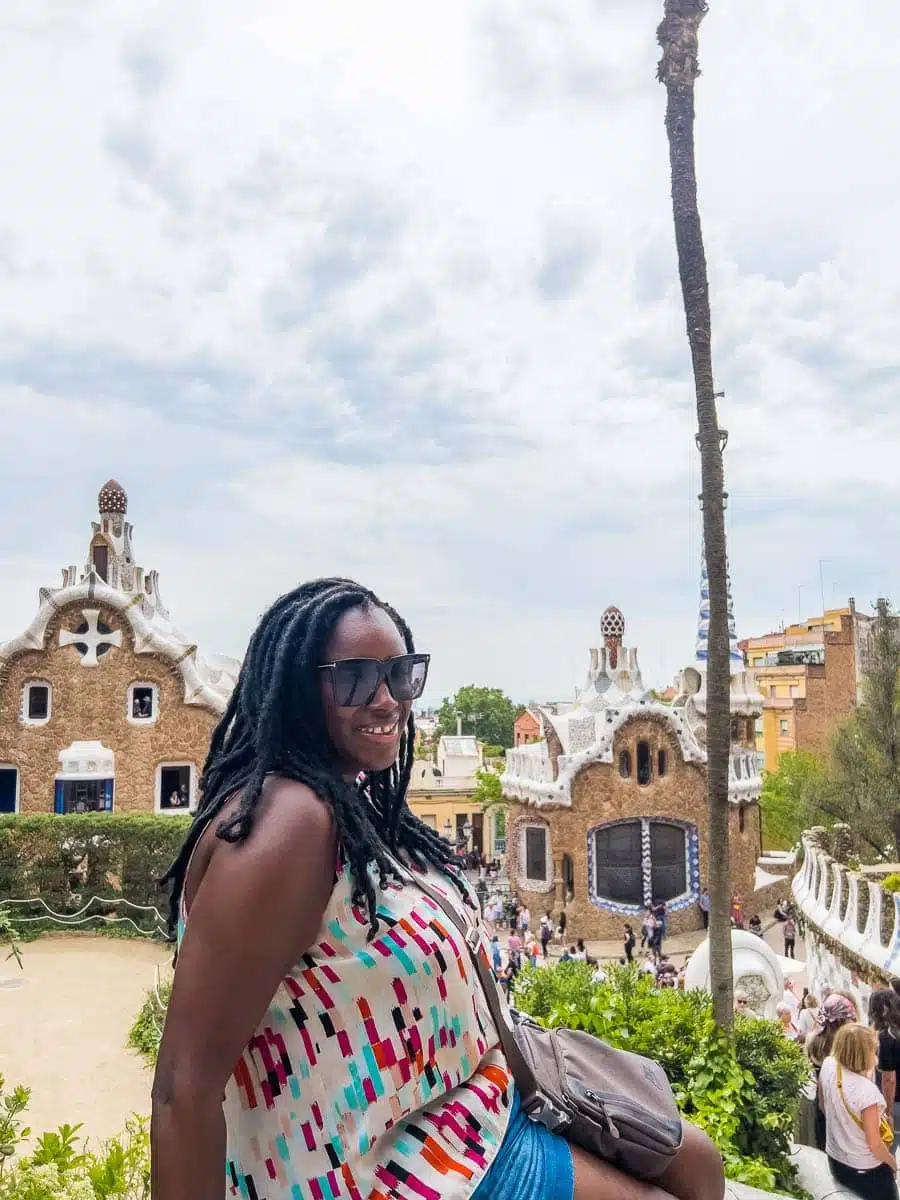 I'm going to leave the clothing section of this relatively open – after all, everyone has their own preferences when it comes to what they want to wear. Opt for smart-casual, lightweight clothing (with additional layers if you're travelling in the cooler months) and you can't go wrong.
This doesn't mean you need to dress like you're going to the opera, but you'll want something that you can rock up to a smart restaurant in without feeling out of place. A sleek pair of chinos and a simple polo shirt for the gents is perfect. As for the ladies, a simple floaty dress is ideal.
Sleepwear
No matter where you stay in Spain or when you visit, you'll want a good night's sleep. And be it a humid summer night or an icy winter evening, you'll want to keep the bugs away and stay comfortable.
Grab an anti-insect sleepwear to keep the bugs at bay so you get a good night's rest for all the exploring ahead. These are even more important if you're spending time in Southern Spain or on the many Spanish islands.
Footwear
Spain has it all, from soft and sandy beaches to cities you'll want to experience on foot. So having a variety of footwear is a no-brainer, especially if you intend on doing a range of activities.
The last thing you need is to worry about sore feet because you forgot the hiking trainers and had to trek in flip-flops.
Comfortable Trainers for City Walking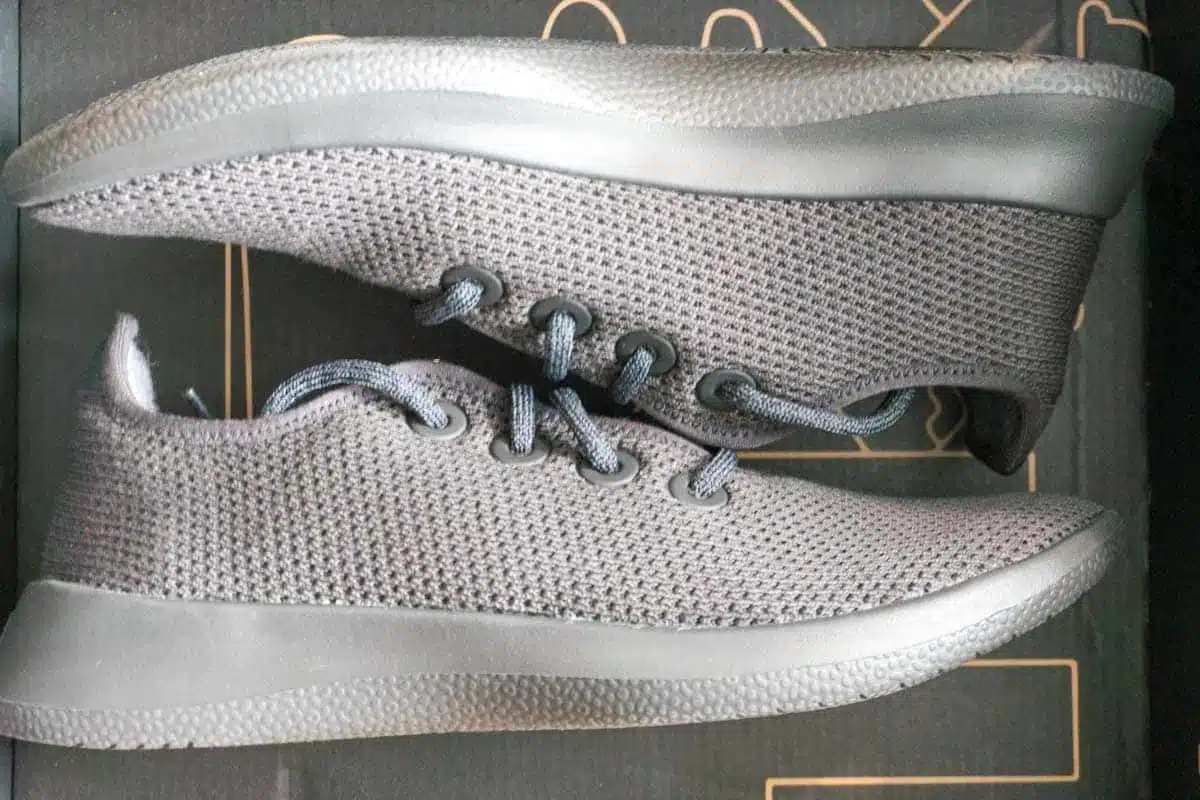 You'll want a pair of comfortable trainers when walking through the breathtaking cities of Spain. Trust me, as fashionable as you may look, you do not want to do this in sandals.
Birkenstock Sandals
Did I mention the beaches in Spain are out of this world? So it's only natural to spend lots of time tanning or swimming up a storm.
So getting your hands on some Birkenstock sandals that easily slip on and off is a great idea.
Gadgets + Electronics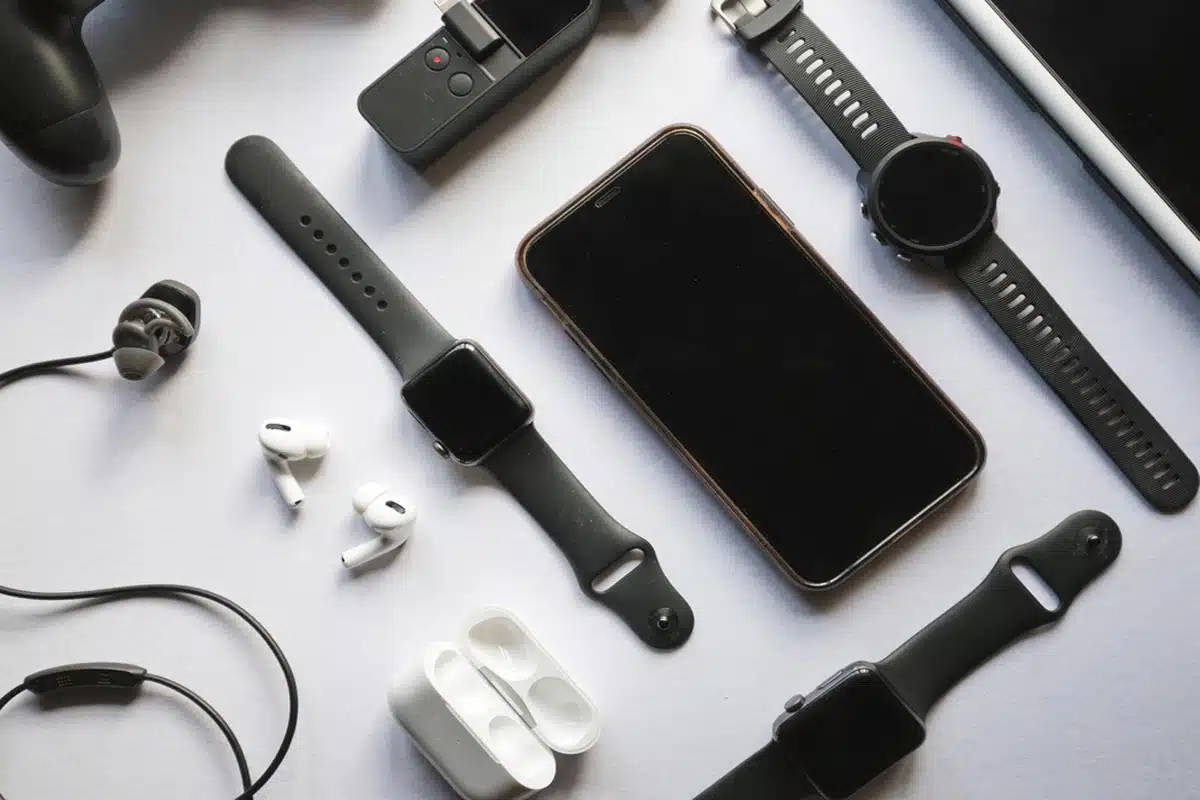 Regarding electronics, what to bring when travelling to Spain is like any other country. You'll want all the usual necessities like your charger and camera, but that doesn't mean there aren't some things that you can easily forget.
Here are some essentials and other handy gadgets to make your trip easier.
Camera
Remembering your adventures is one thing, but having those experiences caught by a camera brings them back to life. So get ready to snap every moment, from exploring epic castles in Spain to the iconic sunsets over the Atlantic Ocean.
You can take a quality camera, but if you want to save space and still get great photos, I recommend getting a GoPro (plus, you can capture your snorkelling experiences underwater).
Memory Cards
You'll be taking a lot of photos, like a lot, so you'll more than likely need a second memory card. Grabbing a microdisk memory card will make your life much easier as they are small and easy to slip into your luggage.
Spare Batteries
There is always a time when you need a spare set of batteries. One minute you're having the time of your life on a sunset hike, then the next, your torch dies, and you're in darkness.
Don't let the need for power ruin your vacation; just come ready for everything.
Top Tip: You'll need to take the spare batteries in your carry-on luggage during flights.
Travel Adapter
Speaking of power, I strongly believe every avid traveller needs a multiway international adapter. Rather than buying a specific power input type for each country you visit, this nifty little gadget has them all in one place.
Getting one before you leave also avoids the frustrating lines at the airport for an overpriced travel adapter.
Torch
You never know when a torch will come in handy. Heck, this little source of light is an unsung hero amongst travellers.
Whether you're embarking on an early morning hike while it's still dark or you're facing a power cut at your hotel (been there, done that), that's when a bright torch becomes your new best friend.
External Power Pack
This one might seem ridiculous but, until you need it, you won't understand how important it is.
Sometimes you never know when you'll reach a power source again. So in those moments of uncertainty, an external power pack comes in clutch. Whether on a long day trip from Madrid or hiking the Masca Gorge Trail and you need access to a map, this is where power packs come alive.
Noise Cancelling Headphones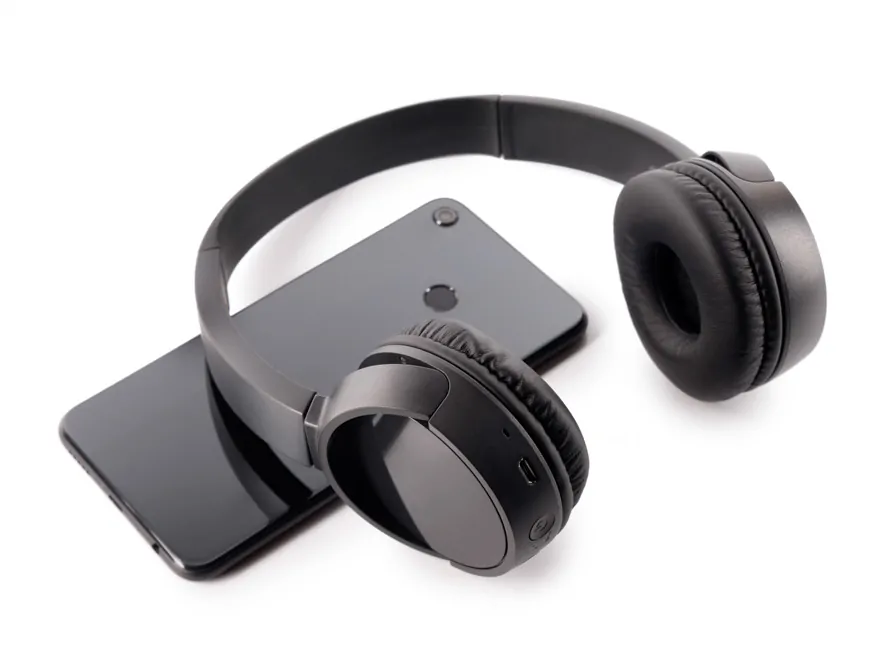 Not everyone loves a long flight — and I especially don't blame you if there's a crying baby the whole way. Avoid those annoying situations with high-quality noise-cancelling headphones.
They may not be the most necessary thing on this list, but they sure can make your travels far more pleasant.
Toiletries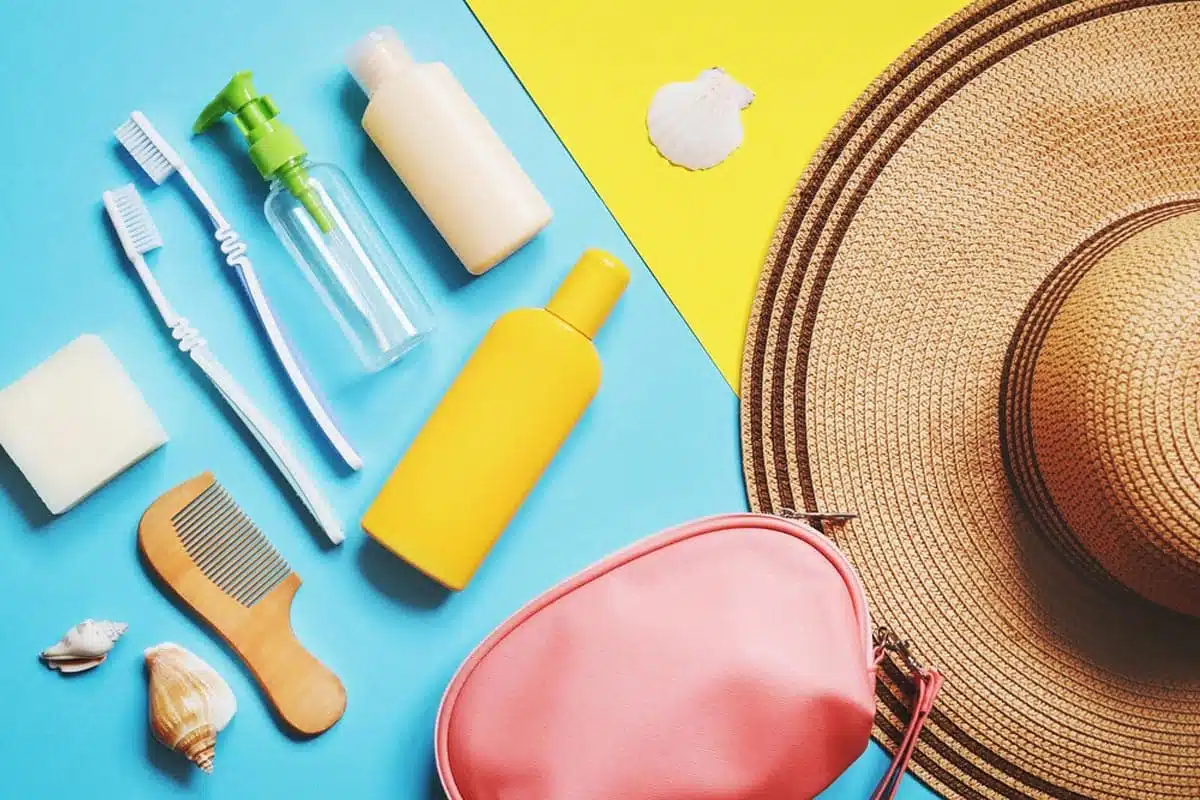 "Did you remember the toothpaste?" The age-old question everyone has heard, and consequently felt their stomach drop.
It's time to avoid the same mistake every other packing list makes: ticking off the easily forgettable toiletries.
Shampoo, Conditioner, etc
Isn't every toiletry essential? Not necessarily, but the mainstays to keep in mind includes; shampoo, toothbrush, conditioner, toothpaste, moisturiser and deodorant.
For the ladies, you'll want to remember feminine hygiene supplies. Spain will have different brands than your home country, so it's best to stock up before you head out.
Medication
It's safe to say a medical kit and other personal medication are an absolute must.
The medical kit is for any potential bumps and bruises during your trip. As for the medication, not every country has a stock of the same products, so you'll want to purchase any chronic medication before leaving.
Top Tip: When bringing prescriptions, make sure you keep your tablets in their original packaging and bring a photocopy of your prescription just in case.
Sunscreen
No Spain packing list is complete without high-quality sunscreen. Nobody wants to be burnt on their holiday, especially if you have a jam-packed couple of days or weeks. A mist sunscreen is also great for top ups on the go.
Essentials
This includes all your necessities, like your passport, Visa, booking details, etc.
Passport / Visas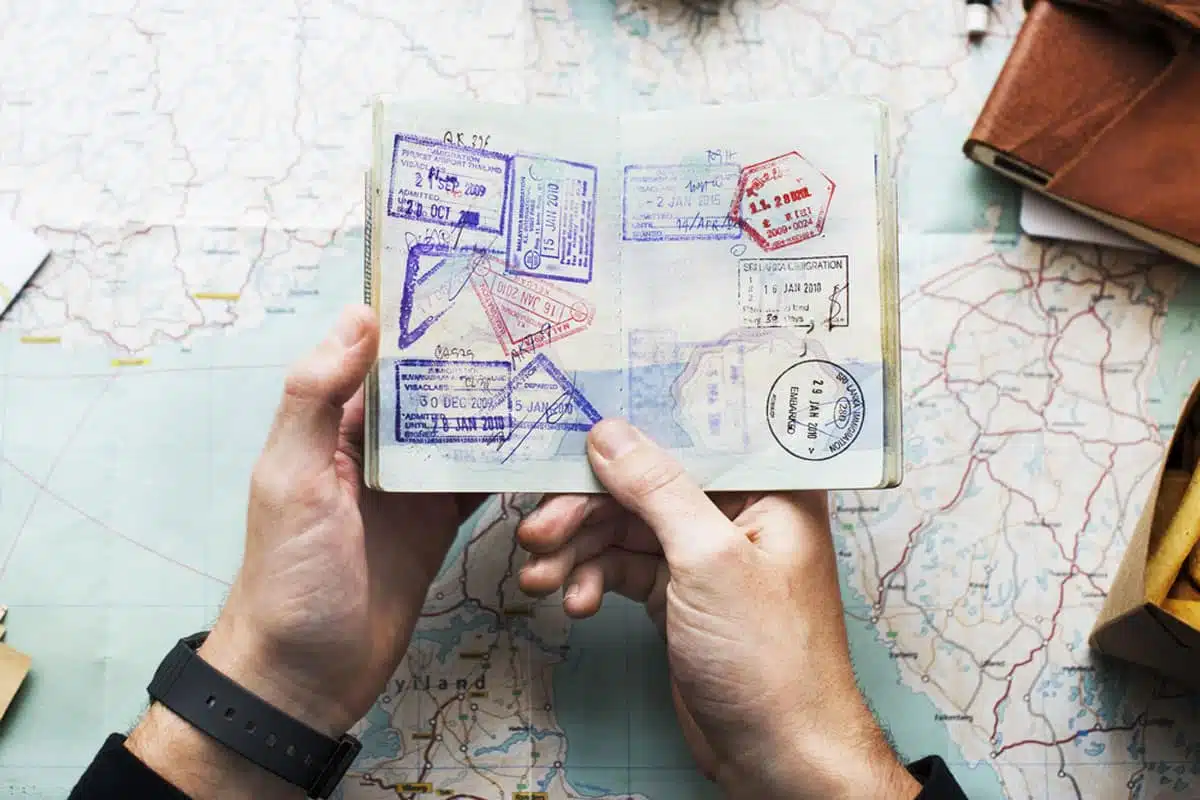 Forgetting your charger is annoying. Not picking up your passport on the way out the door is disastrous. Getting a travel organiser is a great idea, as it can keep your essential documents safe.
Regarding Visas, it's a good idea to double-check if you need one before you leave. EU citizens and those who fall under the Schengen Visa Free Regime will not need to apply for a Visa when entering Spain.
Travel Insurance
It may seem a bit unnecessary, especially when you consider how much travelling already costs. But trust me when I say you'll rest easy knowing your travel insurance has your back if flights get cancelled, there's an accident, or any other unforeseen change happens.
Cash / Credit Cards
If you want to get those quaint bits and bobs from local markets in Spain, you'll most likely need cash. I recommend bringing Euros into the country rather than exchanging them at the airport. It'll save you a ton of time and money (it can be more expensive to do so at the airport).
Letting your bank know you are travelling is also a good idea. The last thing you want is to have a delicious lunch only for your card to decline when paying.
Emergency Contacts + Addresses
Always make sure a relative or close friend knows your travel plans. Ensure they have a copy from hotel reservations and flight details to your Spain itinerary.
This will help you in case you lose any of these important documents and also makes sure people know where you are for their ease of mind.
Copies of Important Documents to Keep Separate from Wallet
Petty theft is an unfortunate reality of any destination you travel to, no matter how safe the country is. So ensure you don't keep everything in one place, i.e. your wallet.
Rather keep copies of the following documents in your hotel room for safekeeping:
Visas, passports, and driver's licence
Travel insurance documents
Booking confirmations and flight tickets
Medical aid certificates
Guide Book
Having a Spain travel guide in your hands is always a helpful tool. While you can get online itineraries and suggestions, there are always some things a good old book has that the internet doesn't.
The Lonely Planet Spain Guide Book is great, as it has some real hidden gems you'll want to learn even more about.
What to Pack for Spain in the Summer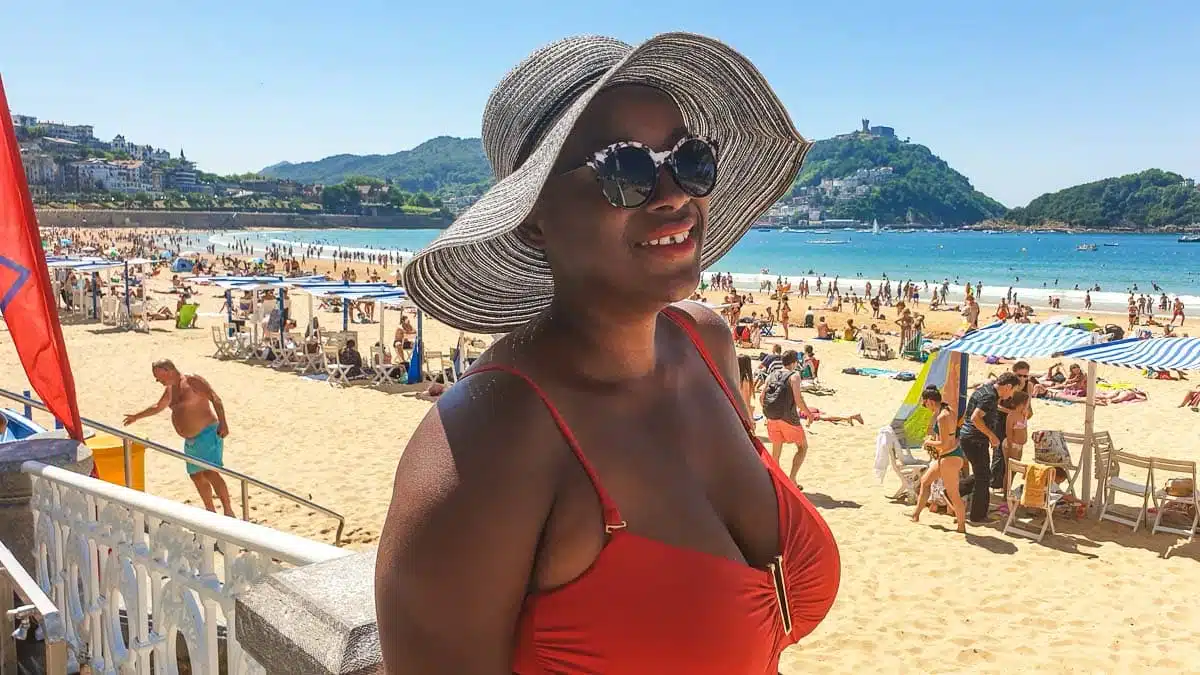 Making a packing list for Spain in summer is easy. You'll rarely find a region dropping below 56°F (14°C) and going higher than 95°F (35°C). There's also next to no rain between June and August, so if you want to get a perfect tan, summer is the best time to visit Spain.
So dress light and airy with that smart-casual vibe in mind. Here are a few other items to remember for your Spain packing list for summer.
Swimsuit
With little rain and up to 360 hours of sunlight in some regions in July, it's no wonder beach bumming is such a popular pastime. You'll want a comfortable yet luxurious swimsuit that lets you enjoy the Mediterranean sun.
Sunhat
Catching some rays is nice, but you don't always want the scorching sun hitting your face. Protect those pores and still look your best with this stunning straw sunhat.
What to Pack for Spain in Spring
As the country dethaws from a chilly winter, so too come the blooming flowers. This is a very romantic time to visit, but your Spain packing list for spring will need to be a bit warmer than that of summer.
With the average rainfall of 11 days for March, April and May, you'll also need some waterproof outfits. With highs of 72°F (22°C) and lows of 46°F (8°C) in some regions, it's not quite the time for the swimsuits just yet.
Closed Shoes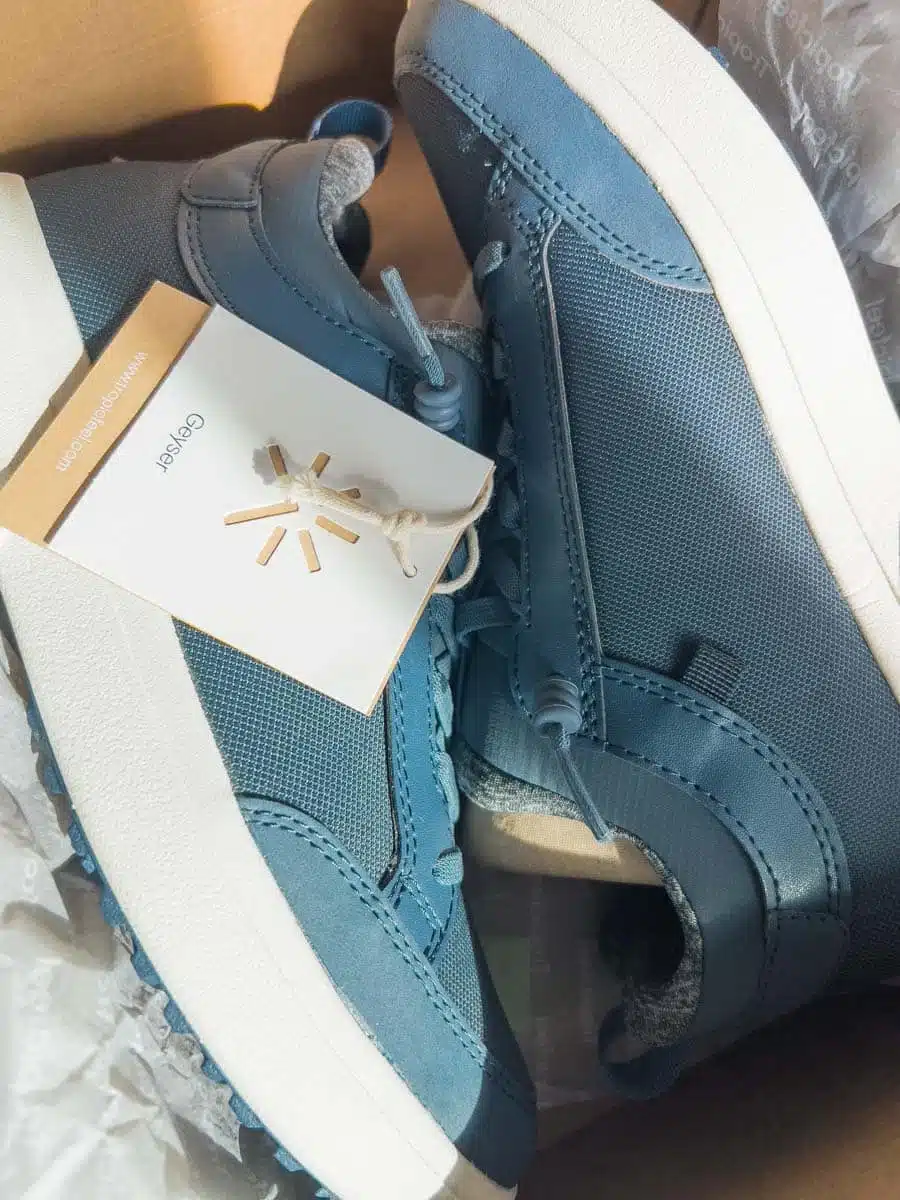 Believe it or not, Spain can get quite chilly, so comfortable closed shoes are essential.
Long Pants
The morning in spring can be a bit nippy, especially with the cool ocean breeze kicking through the streets. So come ready with a comfortable yet sleek pair of long linen pants.
What to Pack for Spain in Autumn / Fall
The months of September, October and November have very similar rain patterns to that of spring. The only difference is that the sun is still in full force, with average highs up to 77°F (25°C), so the beach vibes are still on the cards.
Outer Shell
While you won't need a huge winter coat to keep you toasty in Spain, it can be handy to carry around a waterproof outer shell in autumn/fall, especially if you're travelling to the Northern regions of Spain.
Light Jacket / Sweater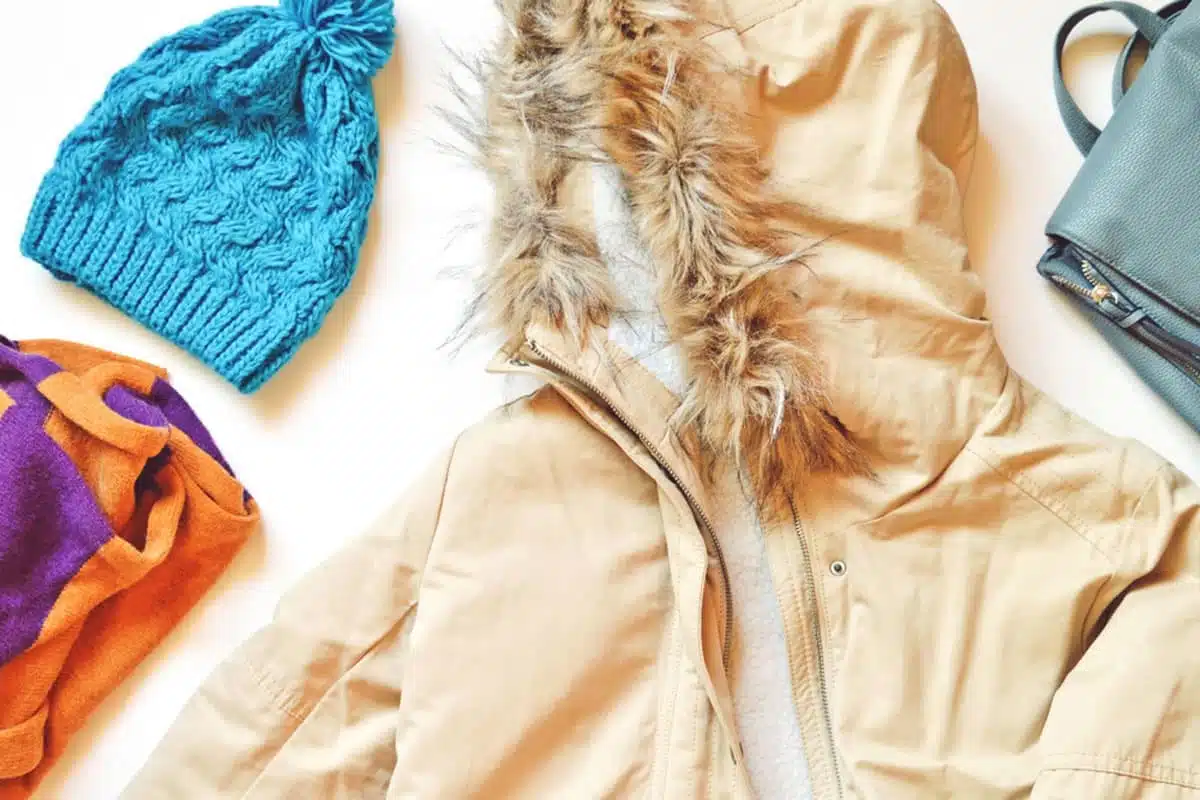 Even in the warm autumn months, you'll get some ice-cold days (usually due to rain). So packing a comfortable yet casual jumper is a must for chilly evenings.
What to Pack for Spain in Winter
As the wettest season, with an average of 13 days of rain per month, you'll want to pack accordingly. It can even snow on some days. I know. Spain and snow are not where my mind goes first when I think of this country.
Here's what you don't want to forget…
Waterproof Hiking Trainers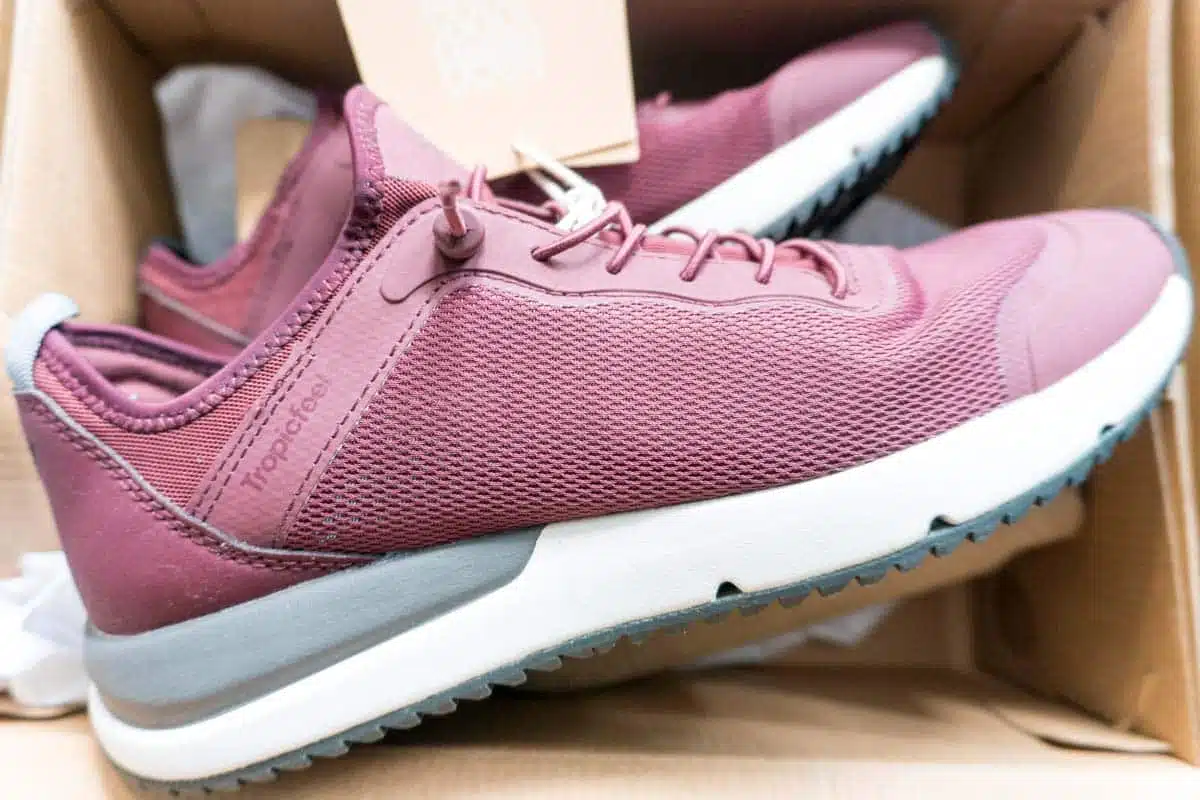 Whether walking through the Gothic Quarter in Barcelona or hiking, you'll want to keep dry feet. This is where waterproof hiking trainers become a must, especially during these wet months in Spain.
Warm Socks, Gloves and Scarves
With temperatures dipping into the negative numbers in some regions (mainly the north), dressing warmly is essential.
Some thigh-high socks can keep your legs warm, while touchscreen-friendly gloves keep the fingers from numbing. Your neck won't like the cold any more than fingers, but that's nothing a supersoft scarf can't fix.
Helpful Spain Packing Tips
Pack according to what you intend to do during your trip. So if you plan on hiking, bring boots, but if you're not going to swim (shock horror!), there's no need for a swimsuit.
If you're travelling to Spain for a longer period of time, i.e. two weeks, make sure you utilise the cleaning services at your hotel. This can save you overpacking and having to pay extra fees at the airport.
Look at the weather of the specific region you'll be visiting. Spain is pretty big, and the climates are diverse, so it's a good idea to pack according to the environment you'll be in.
Love This? Save and Share on Pinterest