Discover the best things to do in Spain with this practical guide. From historical palaces, the best beaches and beyond.
Spain is a country that needs little introduction. Whether you know it for the buzzing vibrancy of its capital Madrid, the gorgeous beaches of the Costa Brava or the Moorish fortresses of Andalucia, chances are it's already firmly on your radar.
It's a country of contrasts: some places rich in history and tradition, others oozing contemporary charm, most an appealing combination of both.
That's before we even talk about the landscapes.
Venture into the rugged mountains of Asturias, cycle between ancient vines in La Rioja or flop and drop on the sunny coasts of Andalucia and Catalonia – whichever you choose, there's much for you to discover.
So much so that it can be challenging to know where to start.
Discover the best places to visit or hidden gems in Spain with this in-depth guide: whether you're a culture lover, foodie or love to get lost in the outdoors, or want to party all night on the beach, I've got you covered.
The Best Things to Do in Spain
Wander Around the Alhambra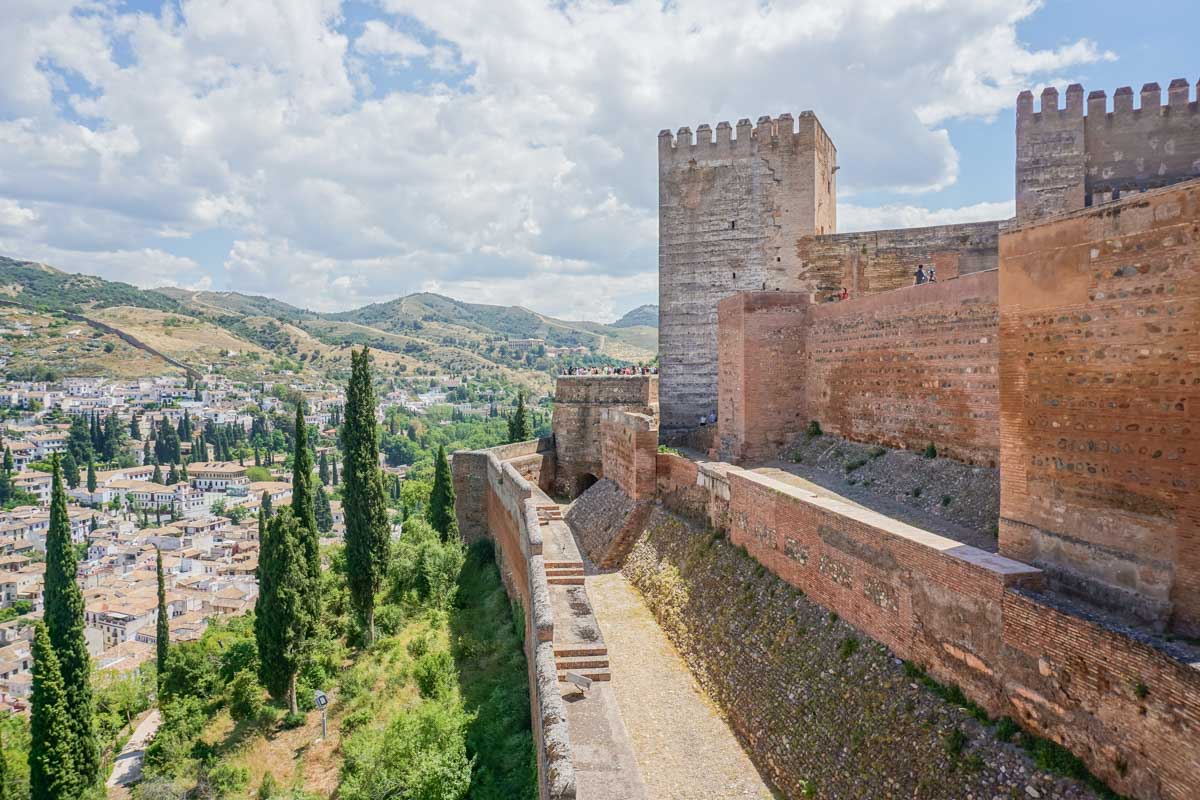 The Alhambra is an ancient Moorish fortress and palace in Granada in the south of Spain and one of the most iconic places to visit in Spain.
Mainly dating back to the 13th and 14th centuries, it's no surprise that UNESCO declared the extensive complex of ornate buildings and gardens set on a hill above the city a World Heritage Site in the 1980s.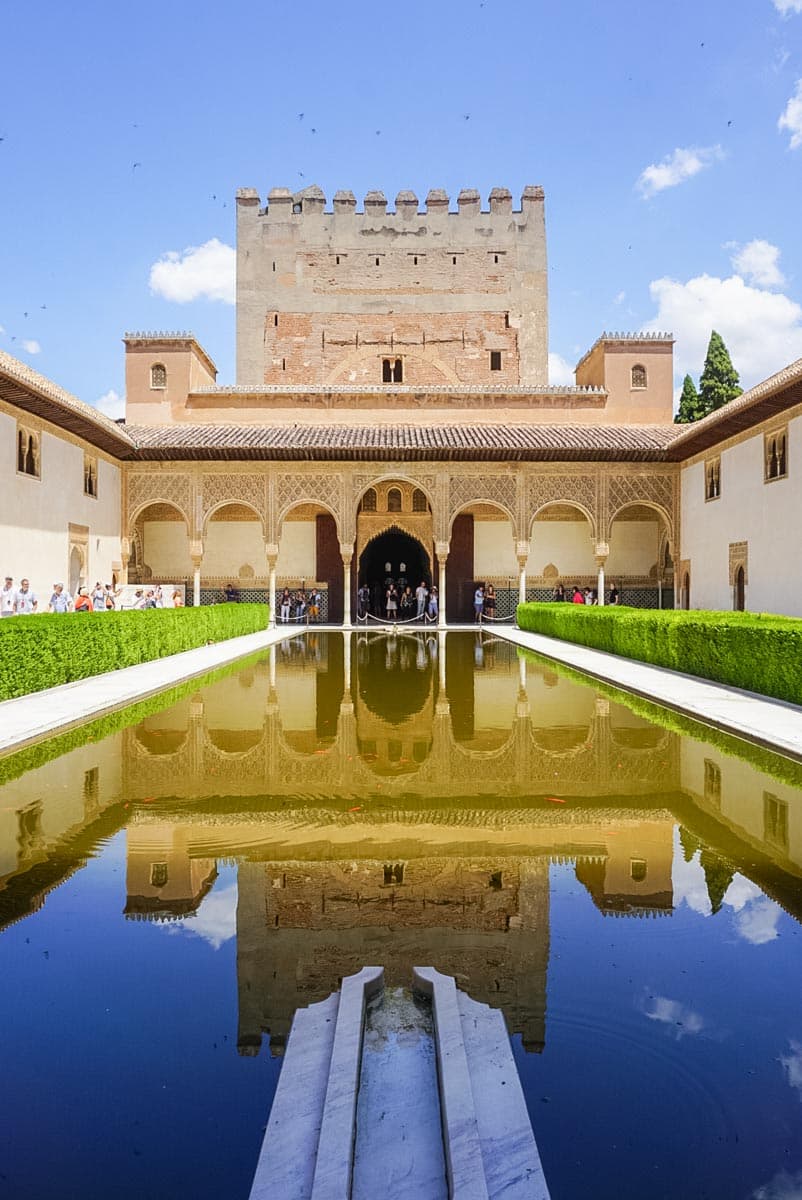 Even in a country dotted with Moorish architecture, the Alhambra stands out – intricately carved windows sit inside mosaiced walls, chambers open up into fountain-studded patios – it's an architectural marvel that never fails to impress those who walk within it.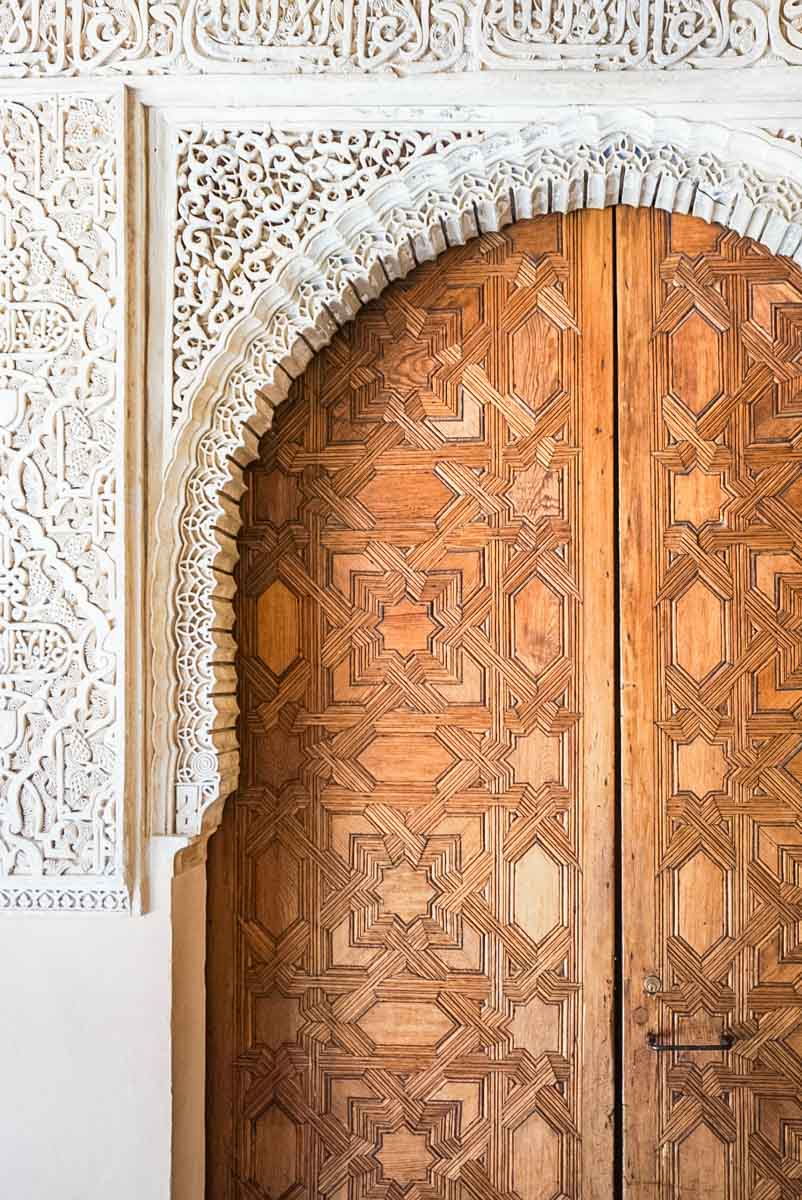 Even though the Alhambra is the most visited monument in all of Spain, it's still possible to lose yourself among its many beautiful gardens and courtyards, particularly if you see it outside of the peak summer months.
Feast Your Eyes on Gaudi's Architecture in Barcelona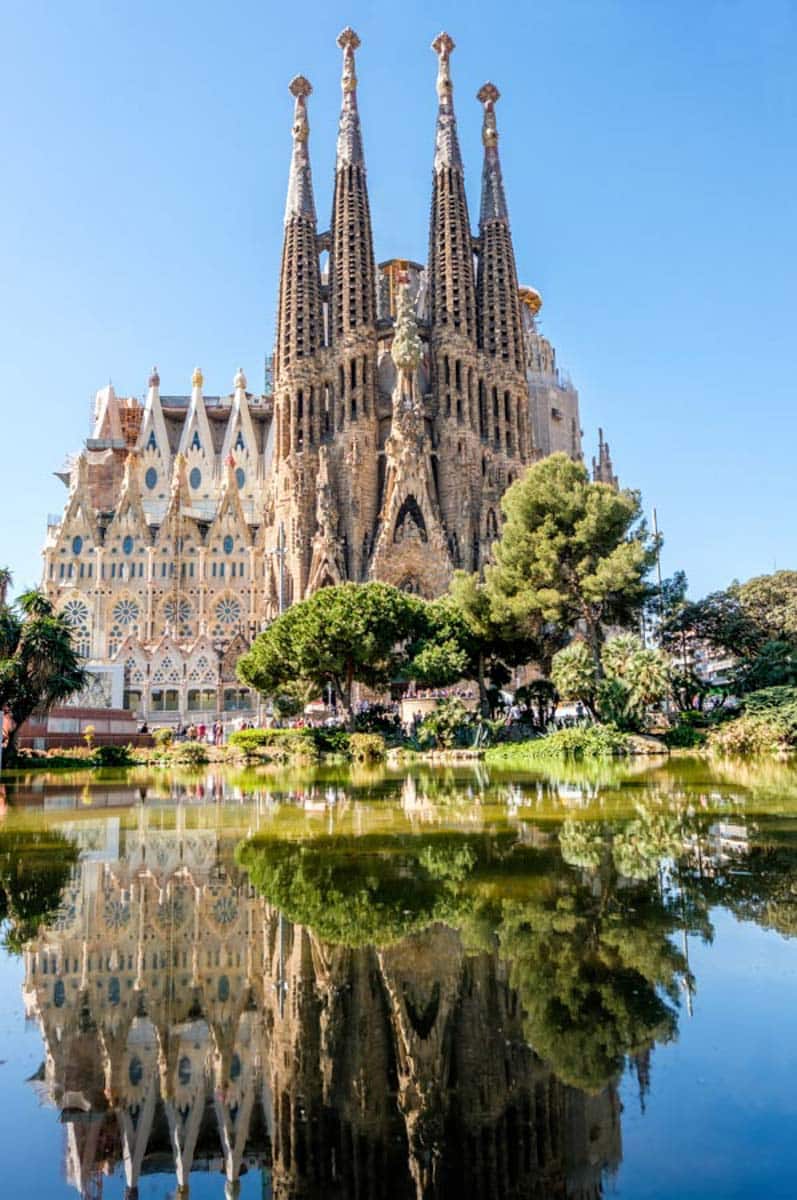 Let's play a little game of word association. If I say Barcelona, you say… Gaudi. Amirite?
Few cities are as bound up with the works of one architect as Barcelona is with the visionary surrealist Antoni Gaudi.
Many of his designs feature on the list of cool places to see in Spain – from the soaring turrets of the Sagrada Familia to the curious landscaping of Park Guell – it's no reason they're some of Spain's most famous landmarks.
Gaudi's works are famous for their bright colours and shapes inspired by nature – his other Barcelona creations include Casa Batlló and Casa Milà. There are plenty of things to do in Barcelona with kids too so it makes a great holiday for families.
Head on a Pintxos Bar Crawl in San Sebastian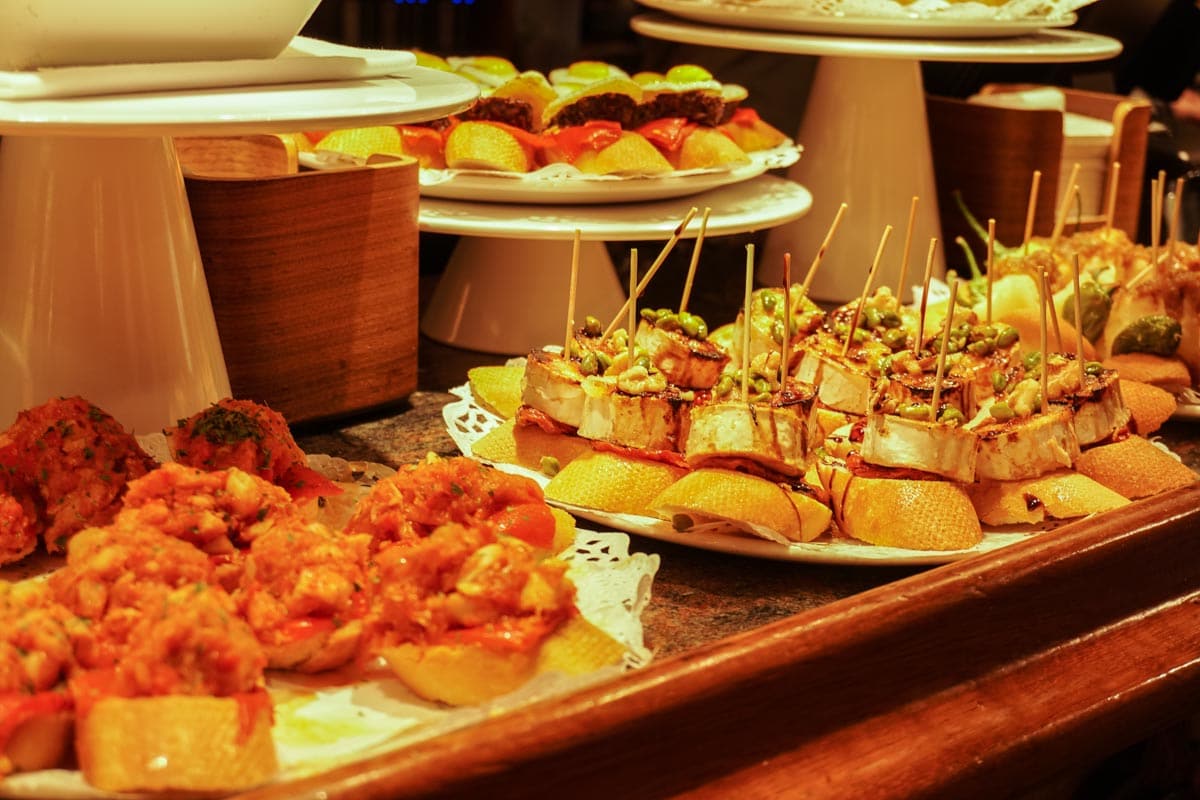 San Sebastian is a must-visit destination in Spain for any self-respecting foodie, thanks to its selection of excellent Pintxos bars.
Pintxos are small snacks served in bars throughout the city and often accompanied by a glass of wine.
The actual ingredients can differ wildly – there's a lot of fish (unsurprising given the strong fishing tradition within the region), cured meats and cheese. They're typically served on small pieces of bread and accompanied with other foods such as olives and nuts.
With so many cool pintxos bars to discover, you should do as the locals do and head on a pintxos bar crawl. Be sure to stop in at Borda Berri, A Fuego Negro and Ganbara – three of the best – when you do.
PS – Bilbao is another pintxos hotspot – here's why.
Check Out Puente Nuevo in Ronda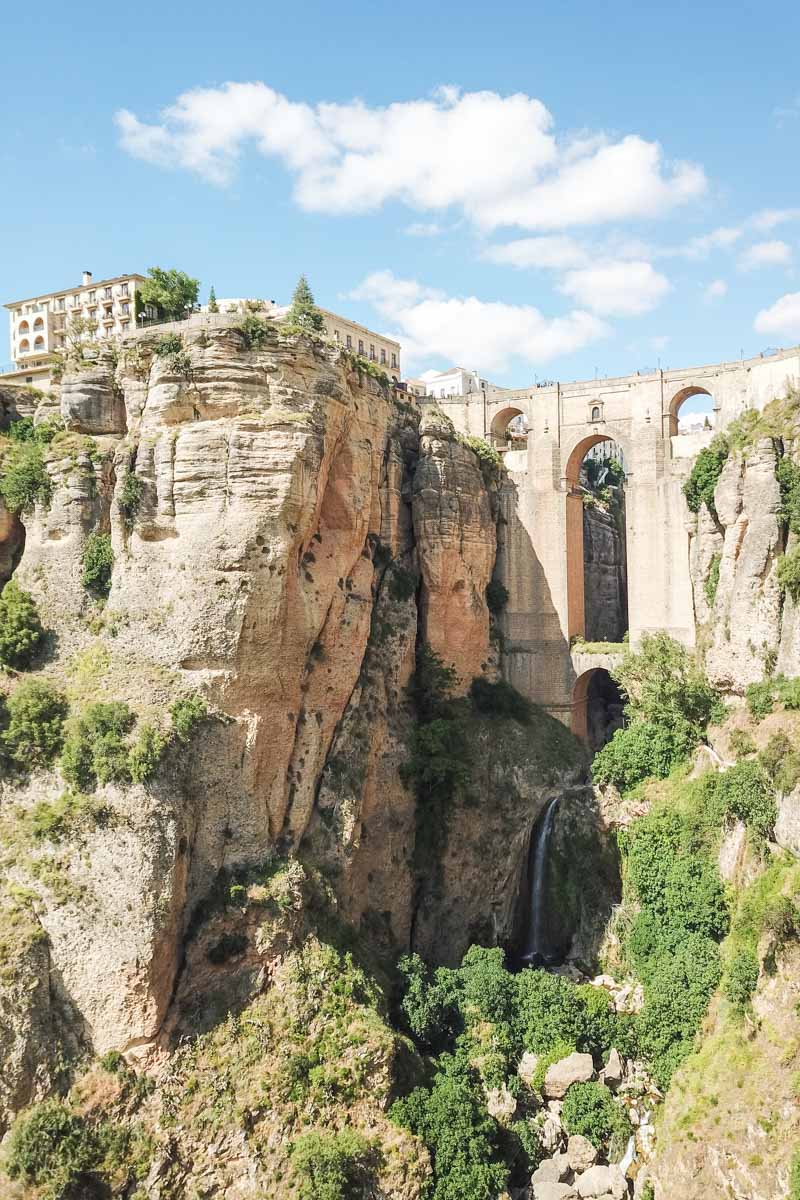 Never seen Ronda's incredible bridge in real life? What are you waiting for?
Sure, the Puente Nuevo (New Bridge) sits in the exceedingly pretty Andalusian town of Ronda, but that's not what makes it one of the most beautiful places to visit in Spain.
Instead, that would be its gravity-defying location spanning a deep gorge in the middle of the town.
The misleading name belies its age – the bridge was built in the eighteenth century – a groundbreaking feat that's detailed in a small museum on the bridge itself.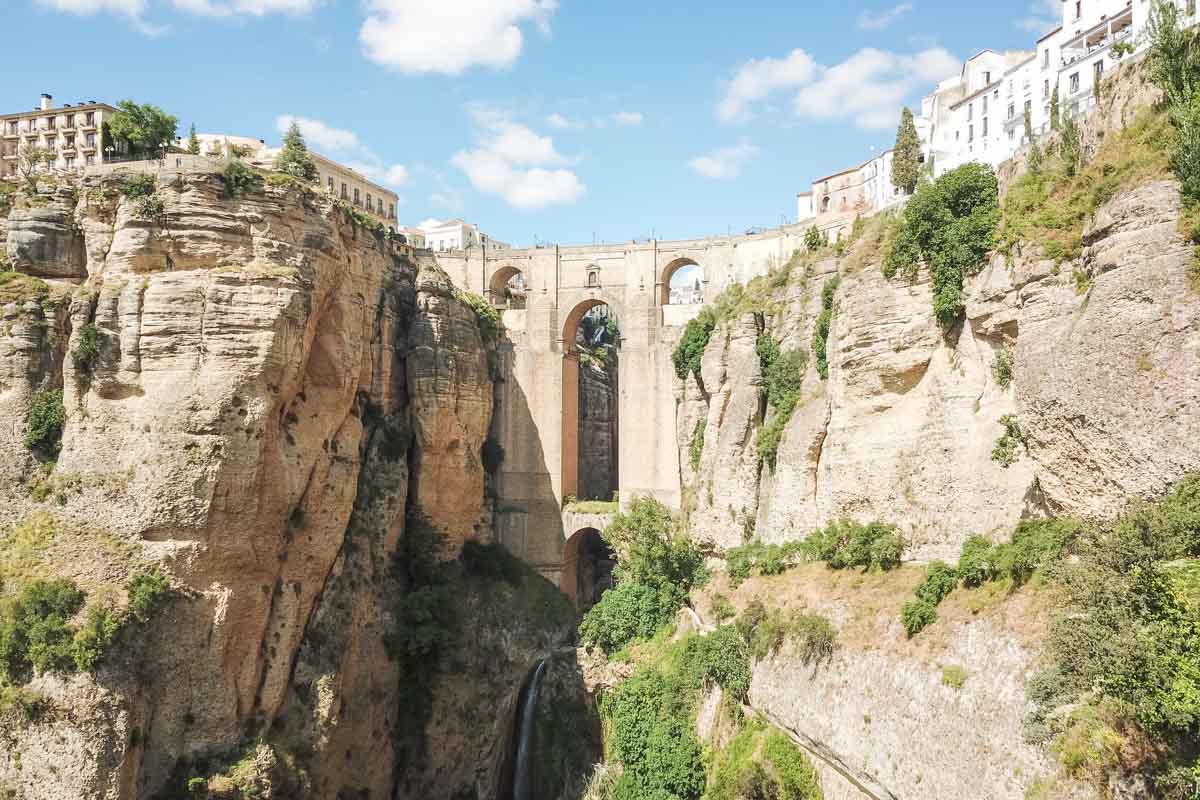 The views from the bridge are impressive, but if you really want to get a sense of its magnitude, you'll need to take one of the short paths out of town that drop down into the valley itself.
Add it to your Spain itinerary pronto.
Tackle the Camino de Santiago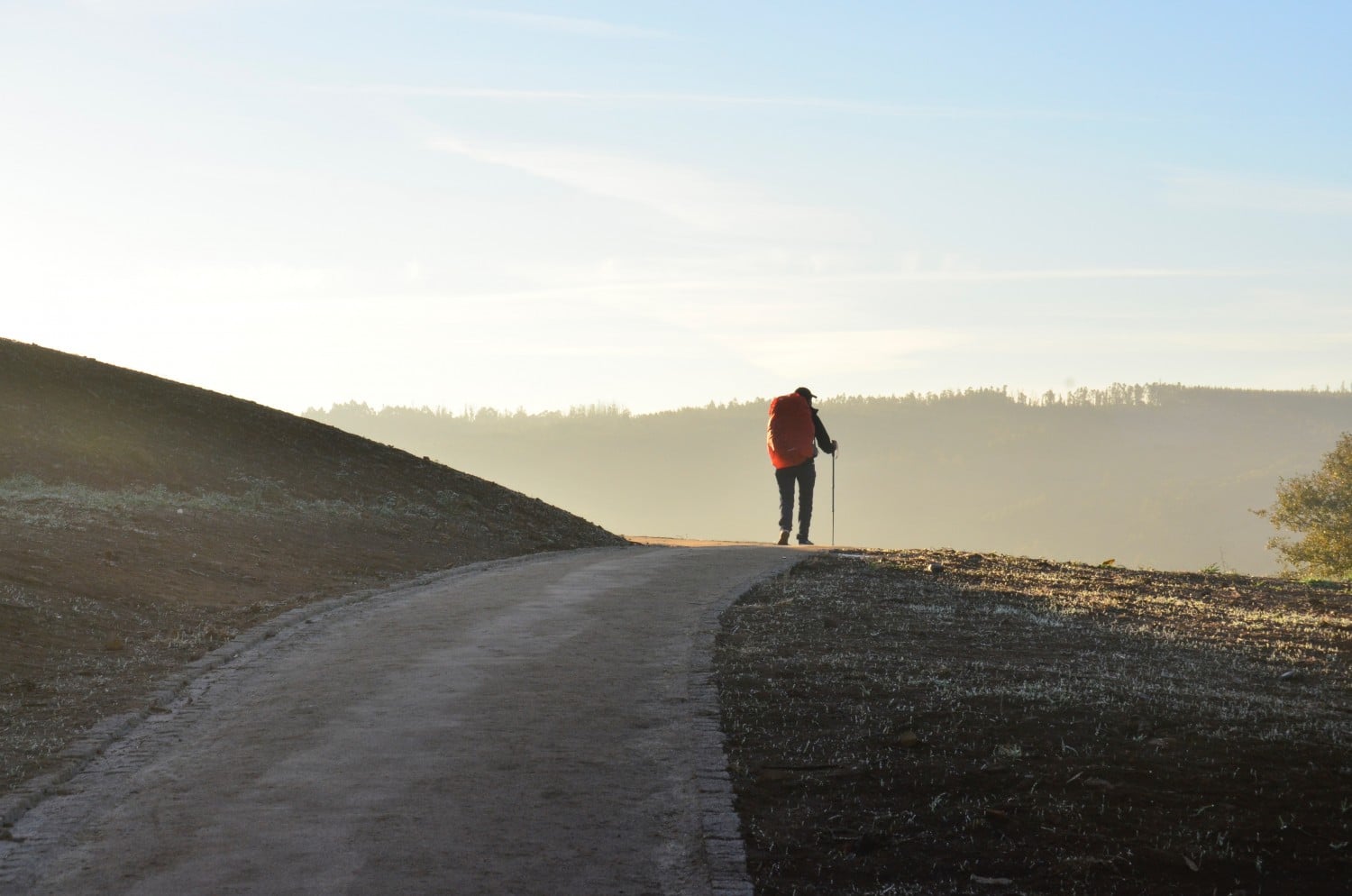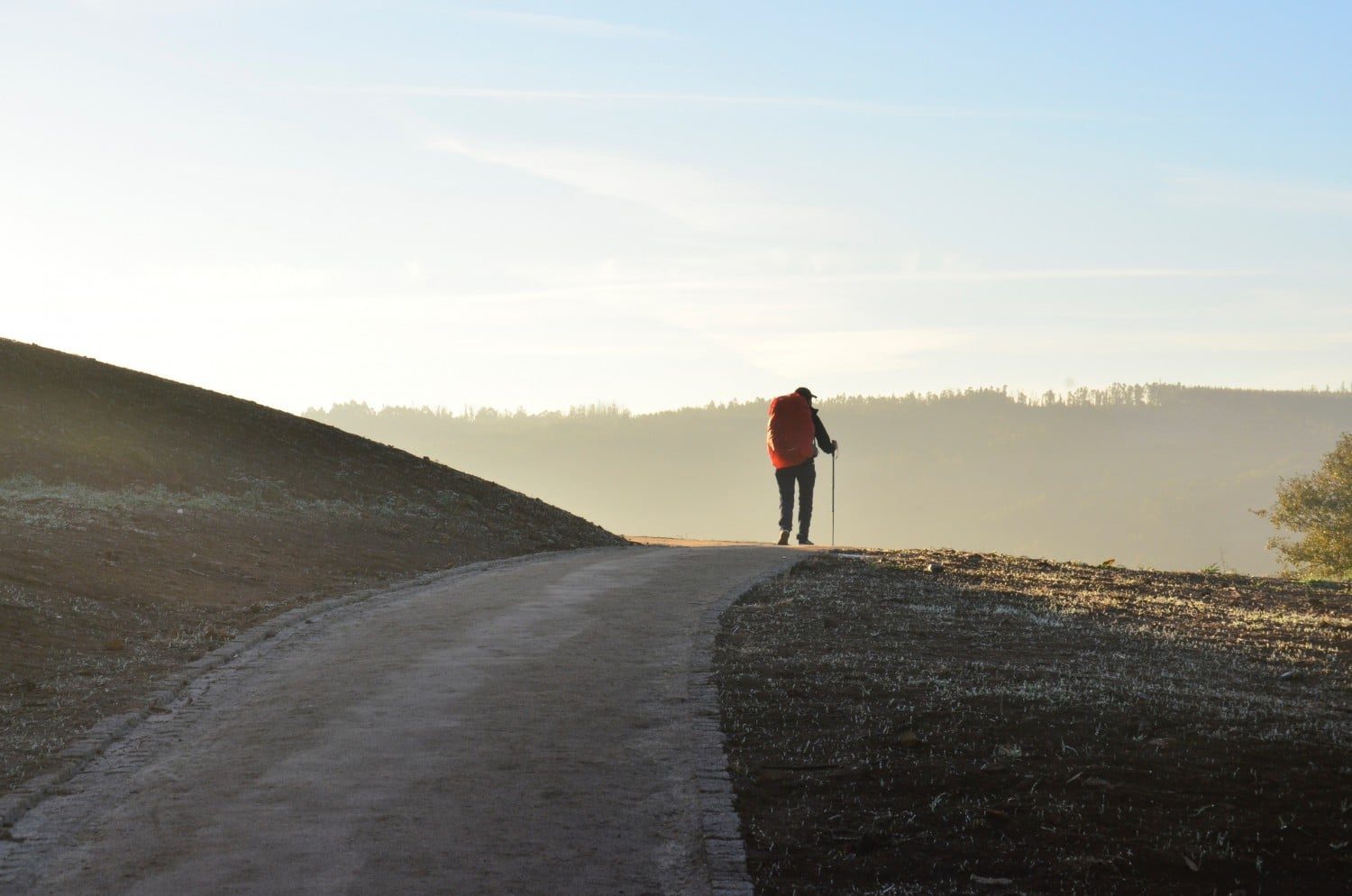 Ready for a true pilgrimage? If so, you should visit the Camino de Santiago.
This famous Christian pilgrimage route has been attracting people to travel to northern Spain for many centuries, and it's considered one of the most crucial religious tourism destinations in all of Europe.
The Camino de Santiago is one of the world's foremost Catholic pilgrimages, and thousands upon thousands of people travel to Santiago de Compostela every year.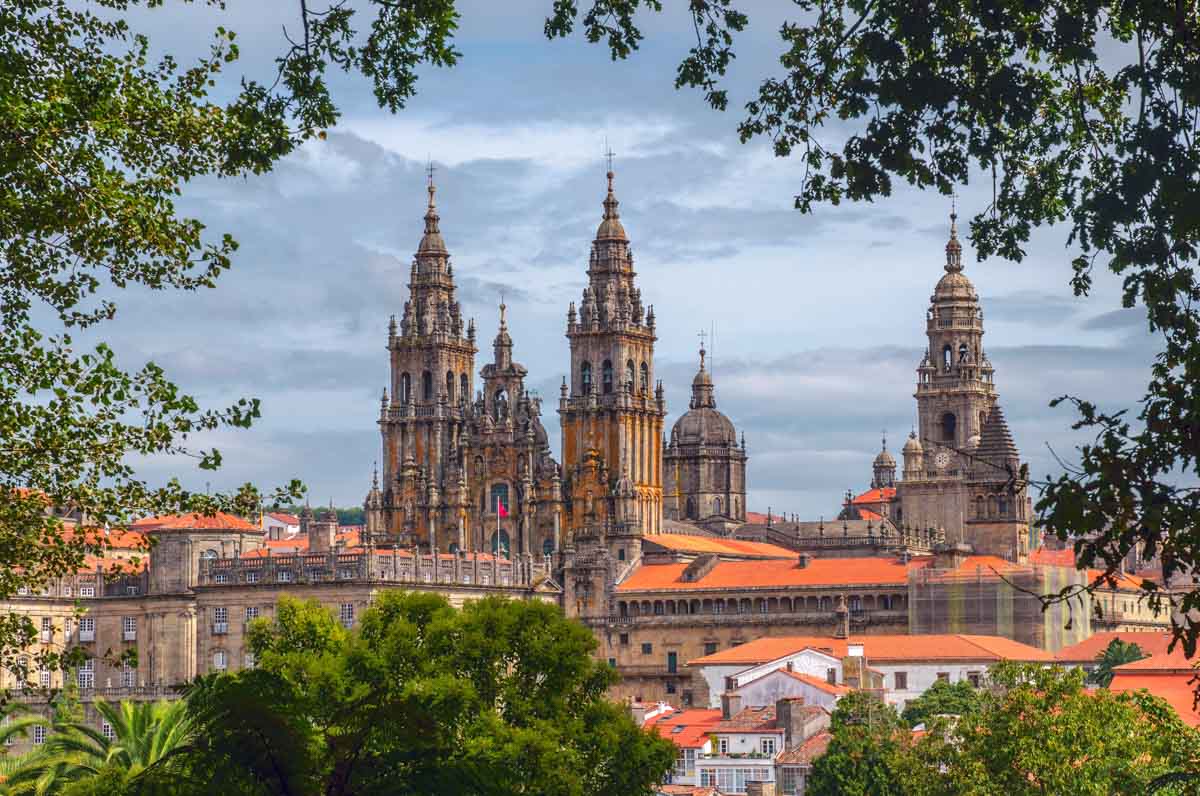 The most famous route starts in France, but you can choose from many different paths that vary in length and difficulty.
Watch a Flamenco Show in Seville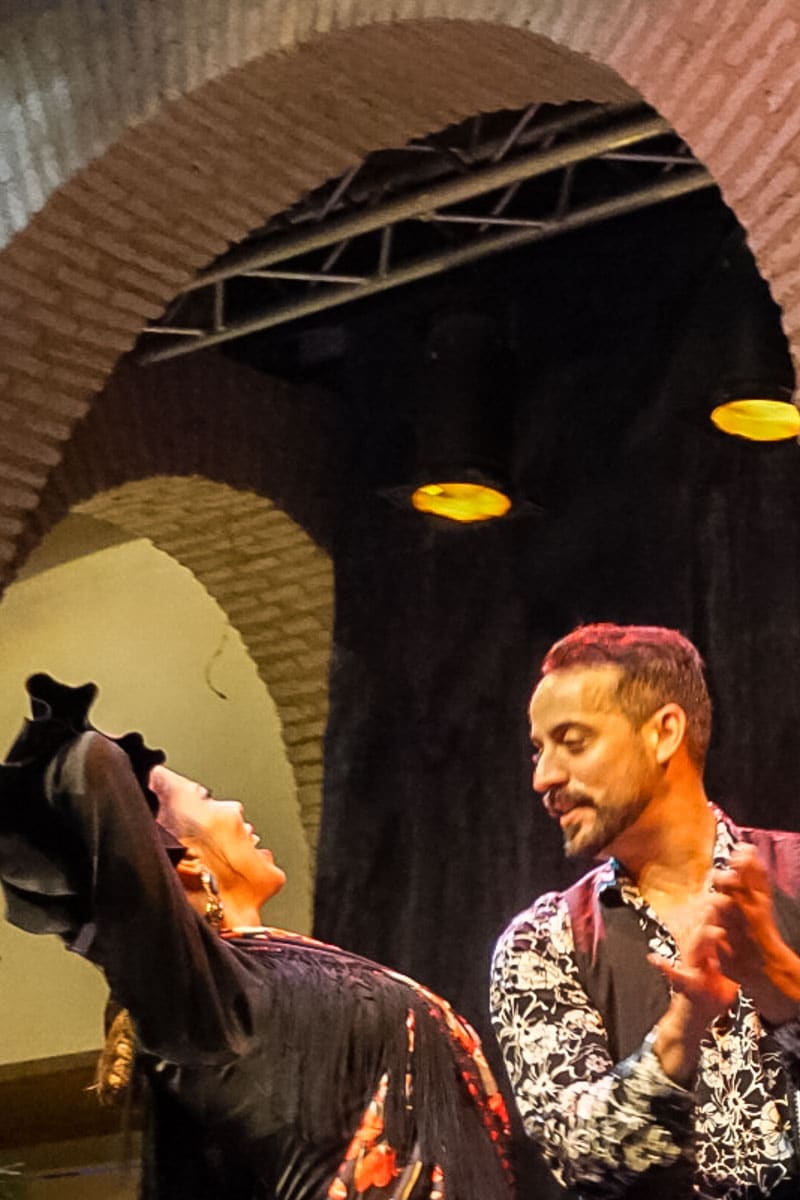 Seville has a lot going for it – the stunning Alcazar, the Gothic masterpiece that is Seville Cathedral… and yet it's flamenco for which the city is best-known.
This Spanish artistic tradition, characterised by passionate dancing that features lots of foot stamping and hand clapping, is a must-see on any visit to Spain and where better to see it than in the place it all started?
The most popular place to see Flamenco in Seville is the Casa del Flamenco, though many people also enjoy visiting the unique Casa Anselma for a taste of local culture.
Visit the Royal Palace Madrid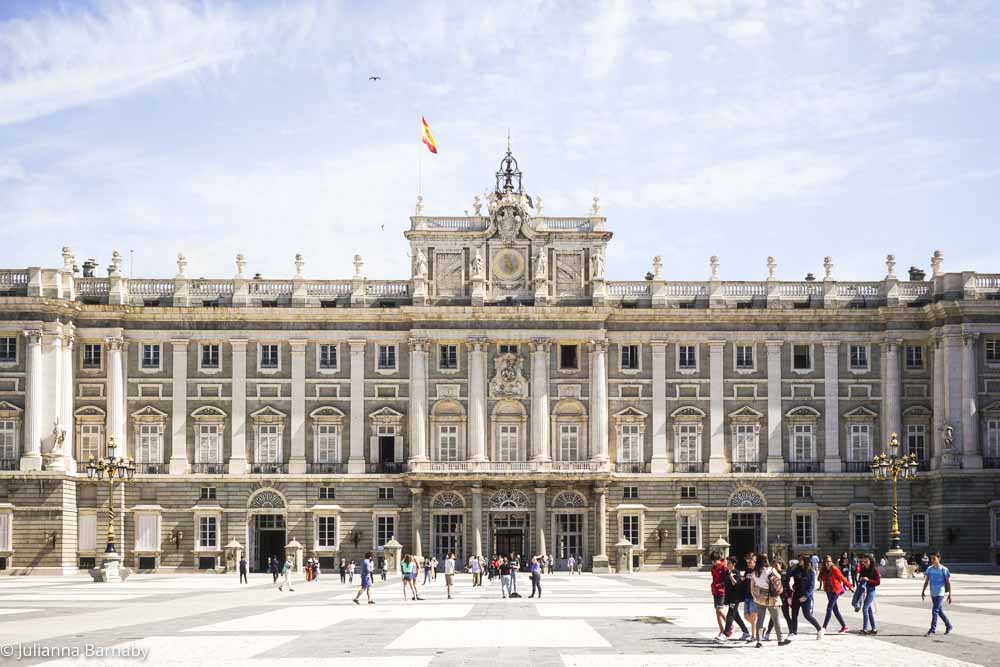 Madrid's Royal Palace is a marmite affair.
On the one hand, it's grandiose to the point of jaw-dropping, on the other, visiting is a near military affair, with guards shouting at you for lingering too long in any one room or other petty offences.
So why have I chosen it as one of the best things to do in Spain? Fact is, if it's your first time in Madrid, visiting the baroque-style palace that has been home to Spanish monarchs for centuries, should be at the top of your list.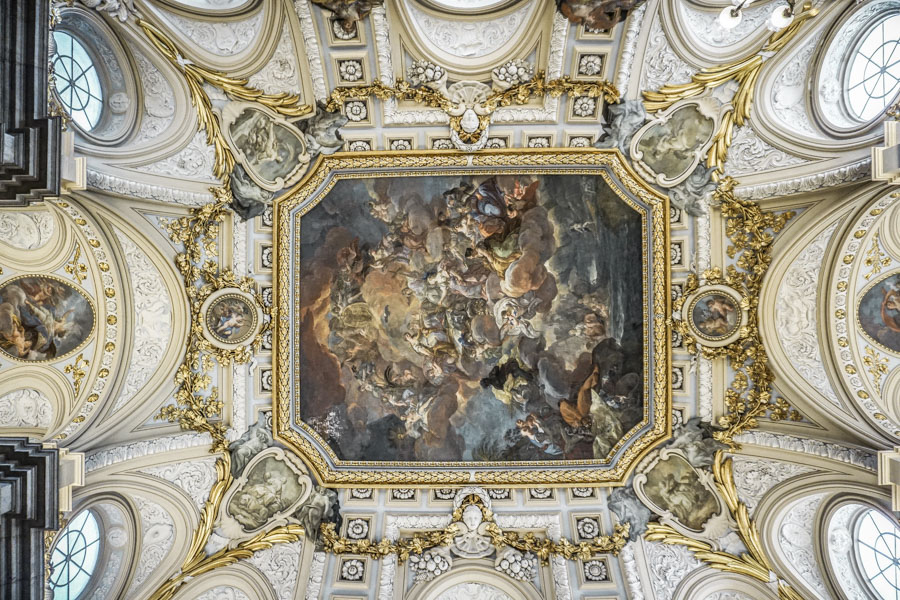 Go to admire its opulent rooms and extensive art collection… just don't be surprised if it's not the most relaxing experience ever.
Discover the History and Architecture of Cordoba's Mezquita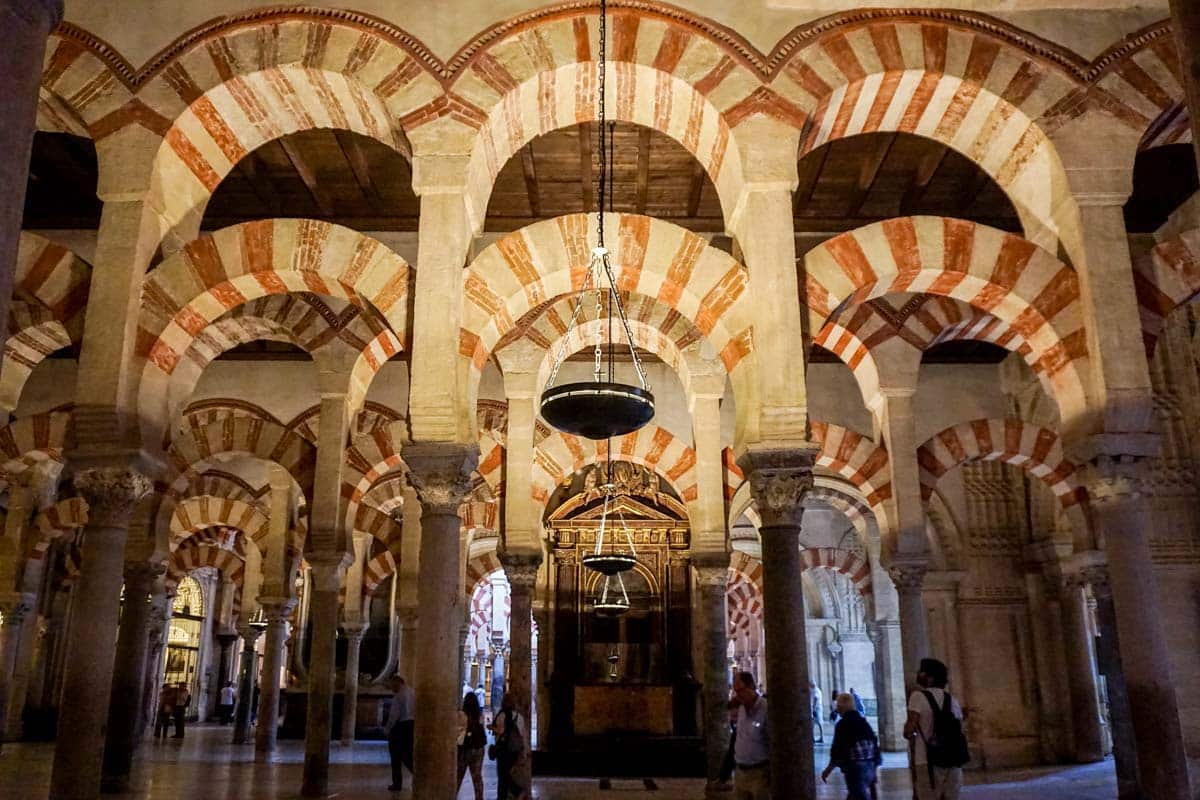 First of all – Cordoba is hands down one of the best places to visit in Spain. An enchanting blend of Moorish architecture, flower-filled terraces and delicious cuisine – it's got a lot of appeal.
Still, if you only have time to see one thing in Cordoba, make it the Mezquita.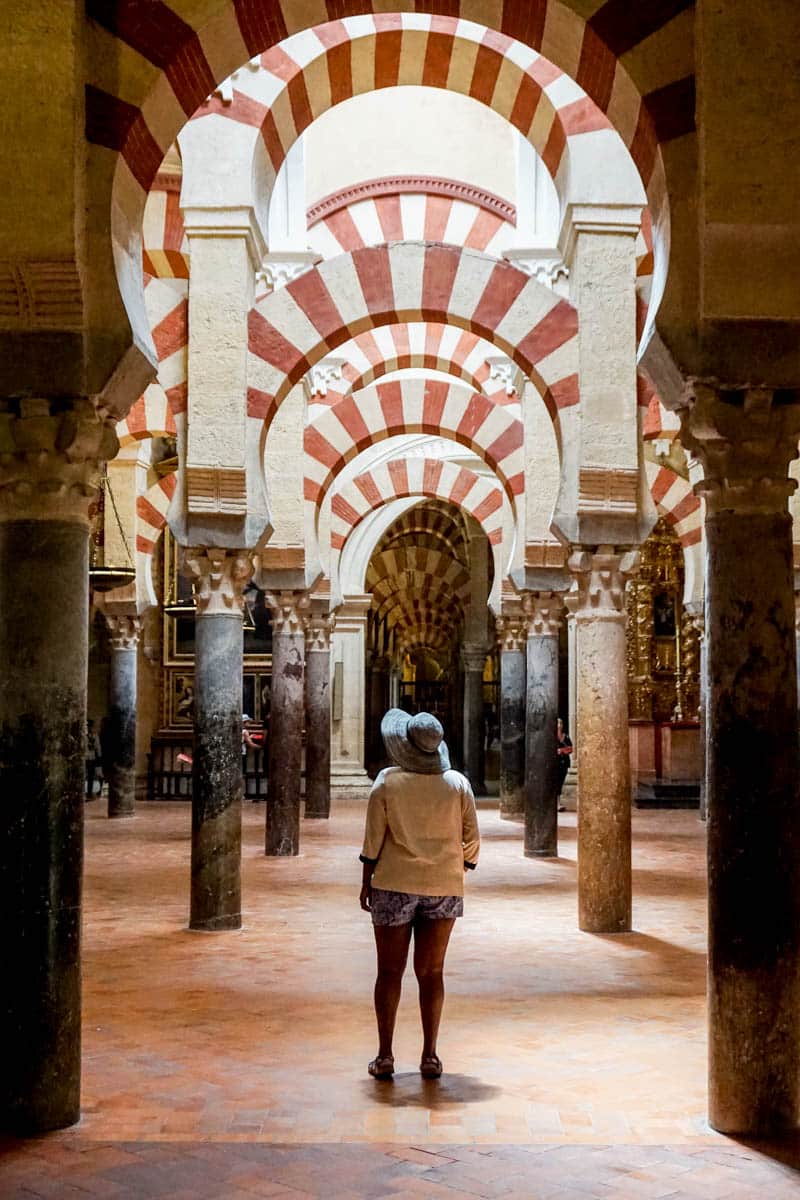 The mosque-cathedral is one of Spain's most visited monuments and a UNESCO World Heritage site too.
So why is it a mosque-cathedral? First constructed as an elaborate and important mosque during Moorish rule, it was transformed into a cathedral when the Christians reclaimed Spain.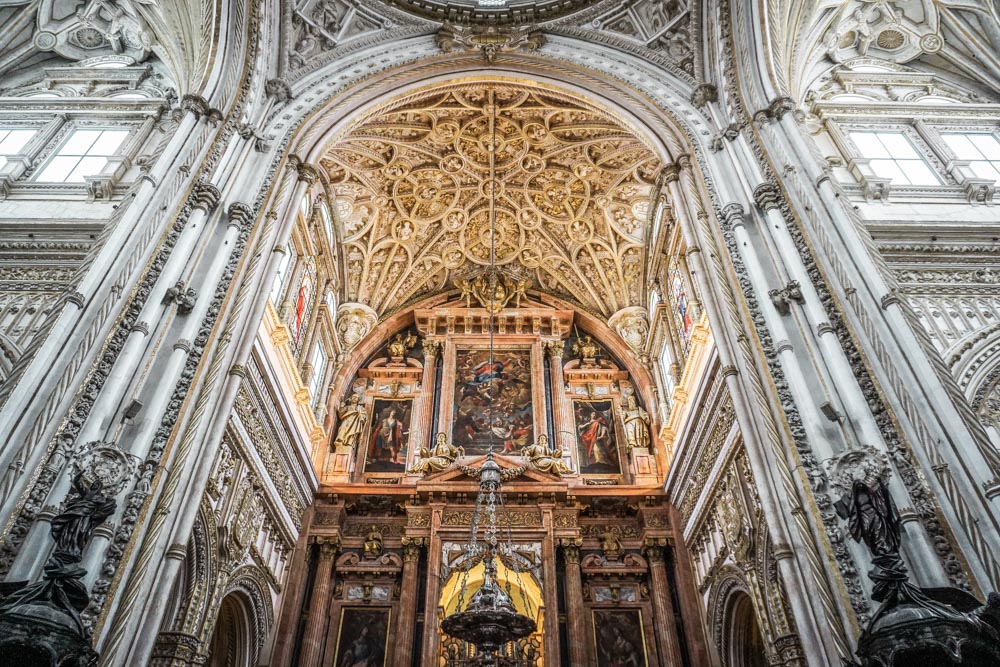 The end result is one of the most striking pieces of architecture you'll ever lay eyes on: replete with Roman, Visigothic and Arabic influences.
Relax on Menorca's Beaches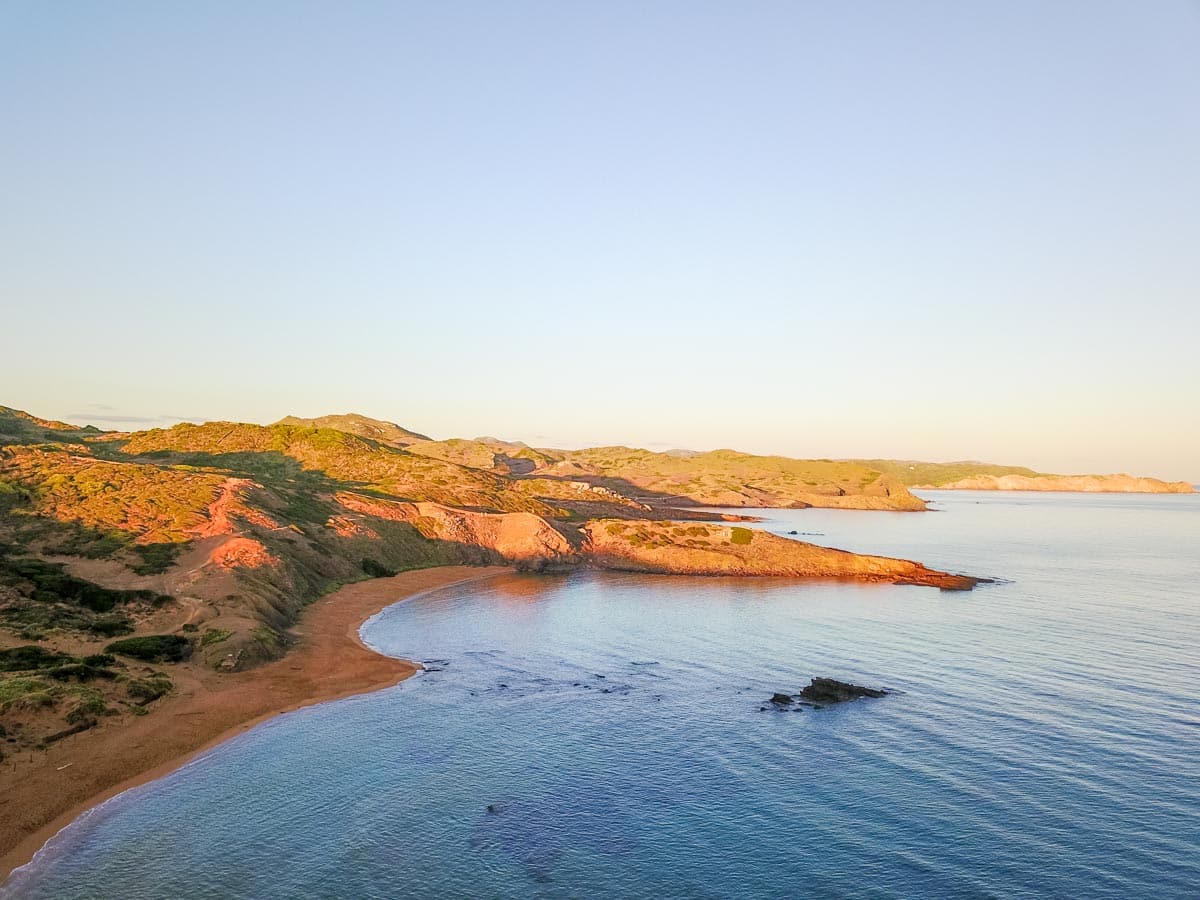 Spain doesn't just start and stop at the mainland. In fact, it's a badly-kept secret that you will find some of the country's most amazing beaches on the island of Menorca.
It might not be quite as well-known as its sister islands Ibiza and Majorca, but teeny Menorca has a lot going for it – not least the crystal clear waters and charming fishing villages that line its coast.
It's not hard to find a pretty spot for a spot of sun-worshipping but Cala Mitjena, Cala Cavalleria and Cala Pregonda are three of my faves.
Striking Architecture and Art at the Guggenheim Bilbao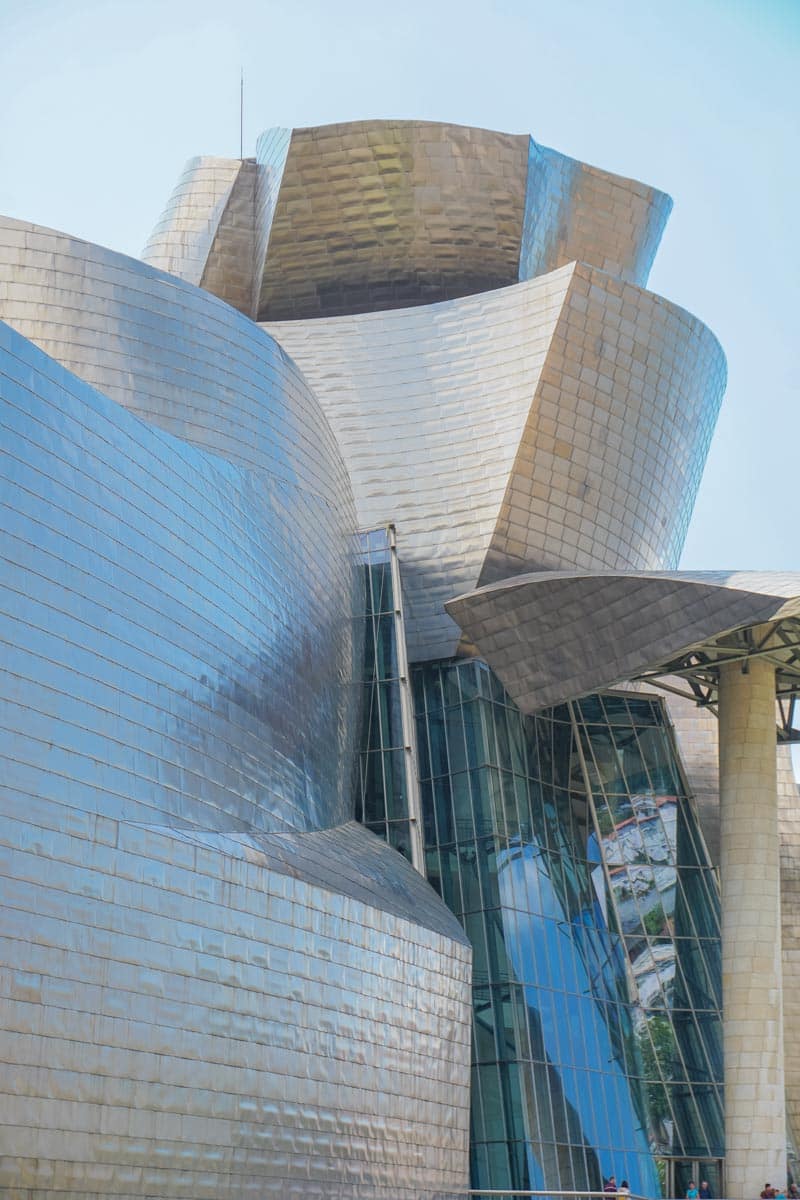 Want to take in some of history's greatest art and architecture while looking for cheap things to do in Spain? Visit the Guggenheim Museum in Bilbao.
Perhaps best-known for the Frank Gehry design inspired by a ship's hull, the Guggenheim houses one of the country's most innovative contemporary art collections.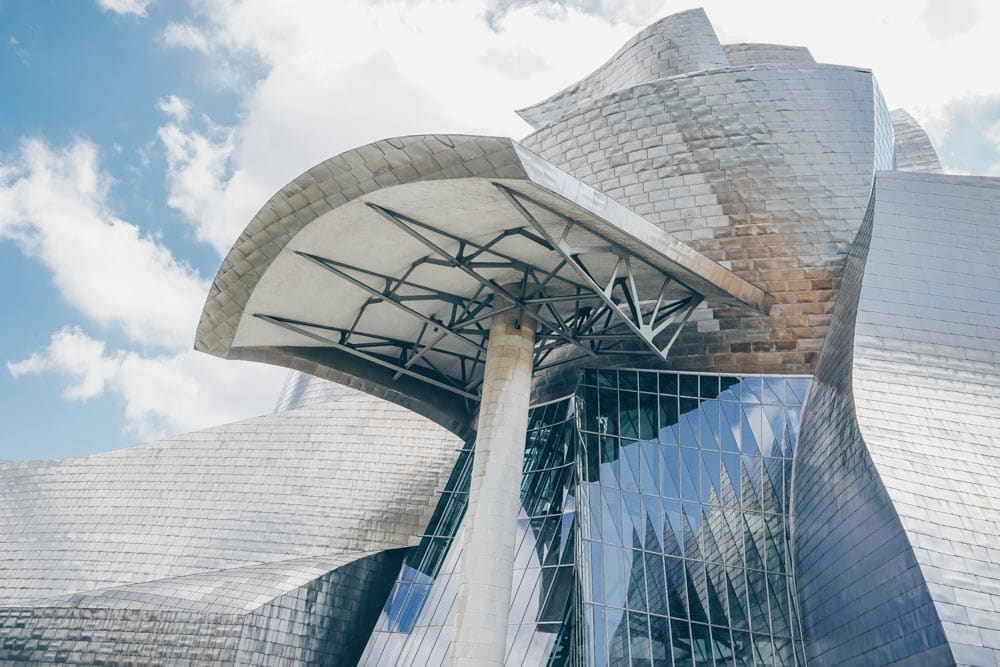 The building features over ten thousand square meters of exhibition space and has become an iconic Spanish culture and art symbol.
Keep an eye out for the collection's highlights, which include "Untitled" by Mark Rothko and a personal favourite "The Matter of Time" by Richard Serra – a series of 8 steel sculptures displayed in a narrow room.
Get Messy at La Tomatina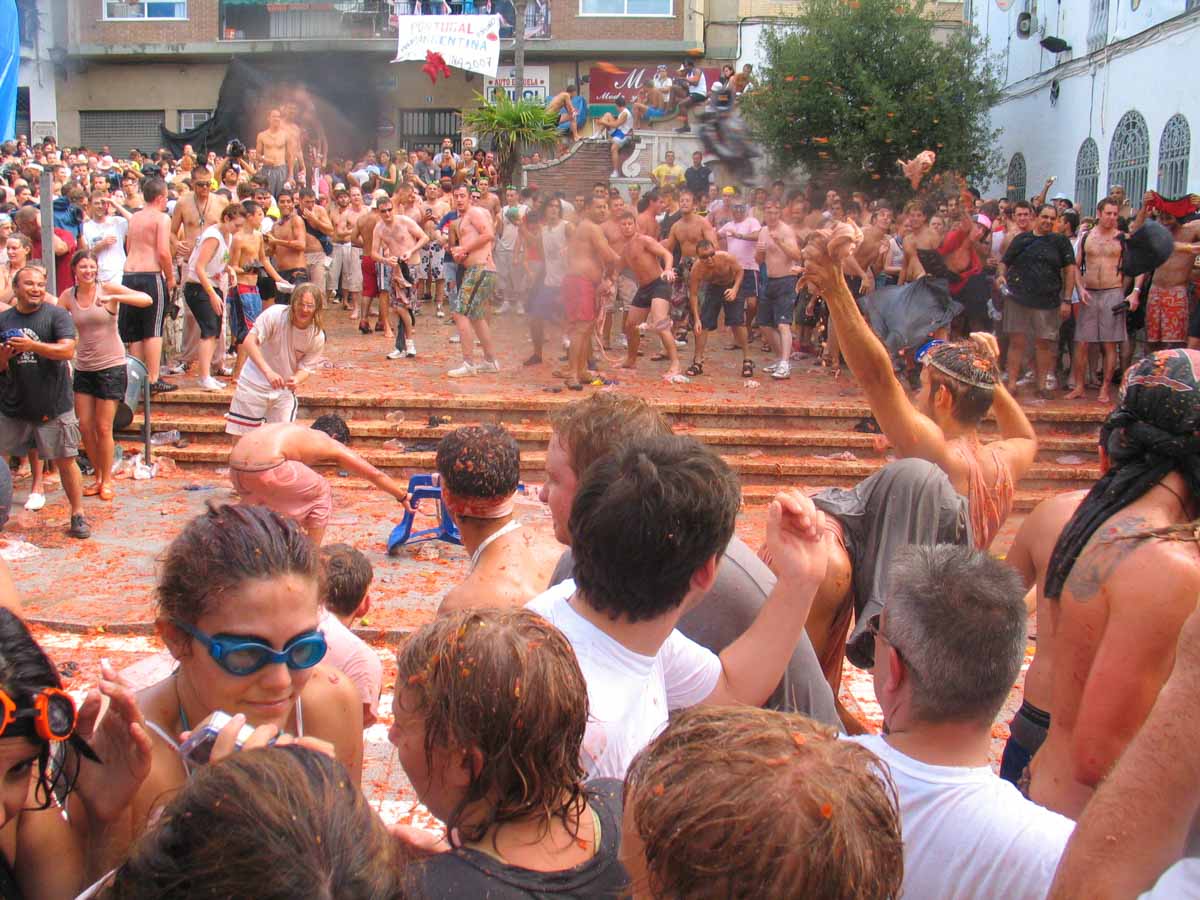 Many festivals celebrate Spain's rich cultural heritage, but none are as exciting as La Tomatina.
This festival takes place in the Valencian town of Bunol every year, and it's famous for one thing: everyone involved throwing over 150,000 tomatoes at each other.
This annual food fight started as a small village festival, but it's become so popular that people travel from all over the world to join in on the fun.
As such, it should definitely be at the top of your list if you are looking for unusual things to do in Spain and aren't afraid to get a bit (read: very) messy!
Discover Madrid's Many Museums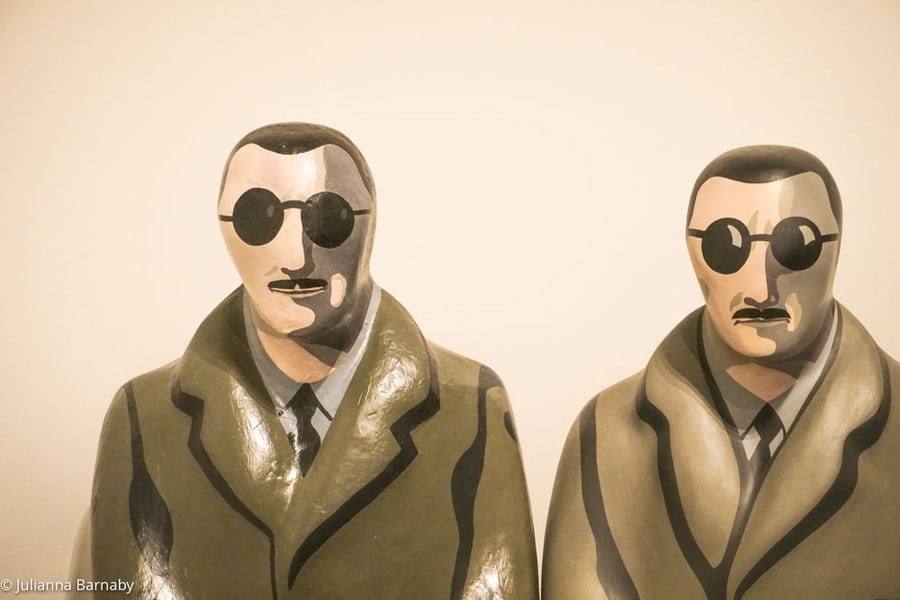 Madrid is renowned for its dynamic and exciting arts and culture scene – delve into it by visiting some of the city's many museums. There are so many museums in Madrid that the most challenging task is knowing which to choose.
Some of the most popular museums in Madrid include:
The Prado Museum is one of the finest art galleries in all of Spain. It contains some of the world's most celebrated paintings by artists such as Francisco Goya, Diego Velasquez, and Hieronymus Bosch.
The Reina Sofia Museum is a stunning modern building that houses pieces from some of history's best-known artists, including Pablo Picasso and Salvador Dali.
Museo del Jamon is a museum dedicated to ham! If you are looking for unusual things to do in Spain, this might be the perfect place as you can learn all about Spain's most popular and best-loved meat dish.
Go Diving in Mojacar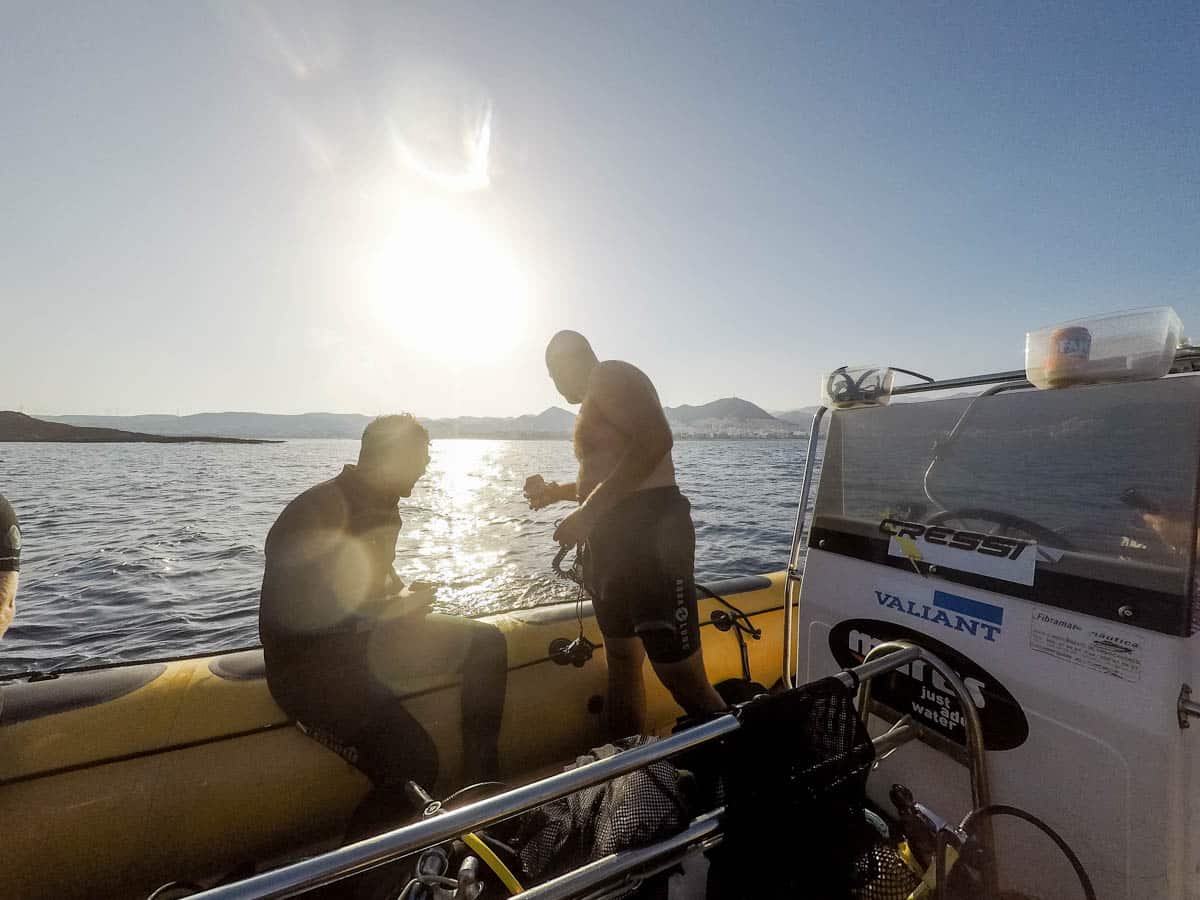 Diving might not be the first thing you think of when you think of Spain, but there are plenty of breathtaking dive sites if you know where to look.
Mojacar, tucked away in the Almeria province of Andalucia, is one such place. The still waters of the Cabo de Gata National Park hide a wealth of volcanic gorges and wrecks for you to explore – there's even an intriguing amethyst zone.
Can't dive? Throw on a snorkel instead – it's not the same but will give you a small taste of the underwater life waiting for you to explore.
Play with Fire at Las Fallas Valencia
The gloriously bizarre Las Fallas Festival in Valencia takes place each March and is another of those unusual things to see in Spain you shouldn't miss.
It takes place every March and features lots of fantastic fire displays.
Las Fallas comes from an ancient tradition that dates back to the 15th century and is celebrated all over Spain as a massive celebration of the passing seasons. It's just the folks in Valencia decided to go that one step further and make huge bonfires which, these days, local artists design.
Tuck into Paella in Valencia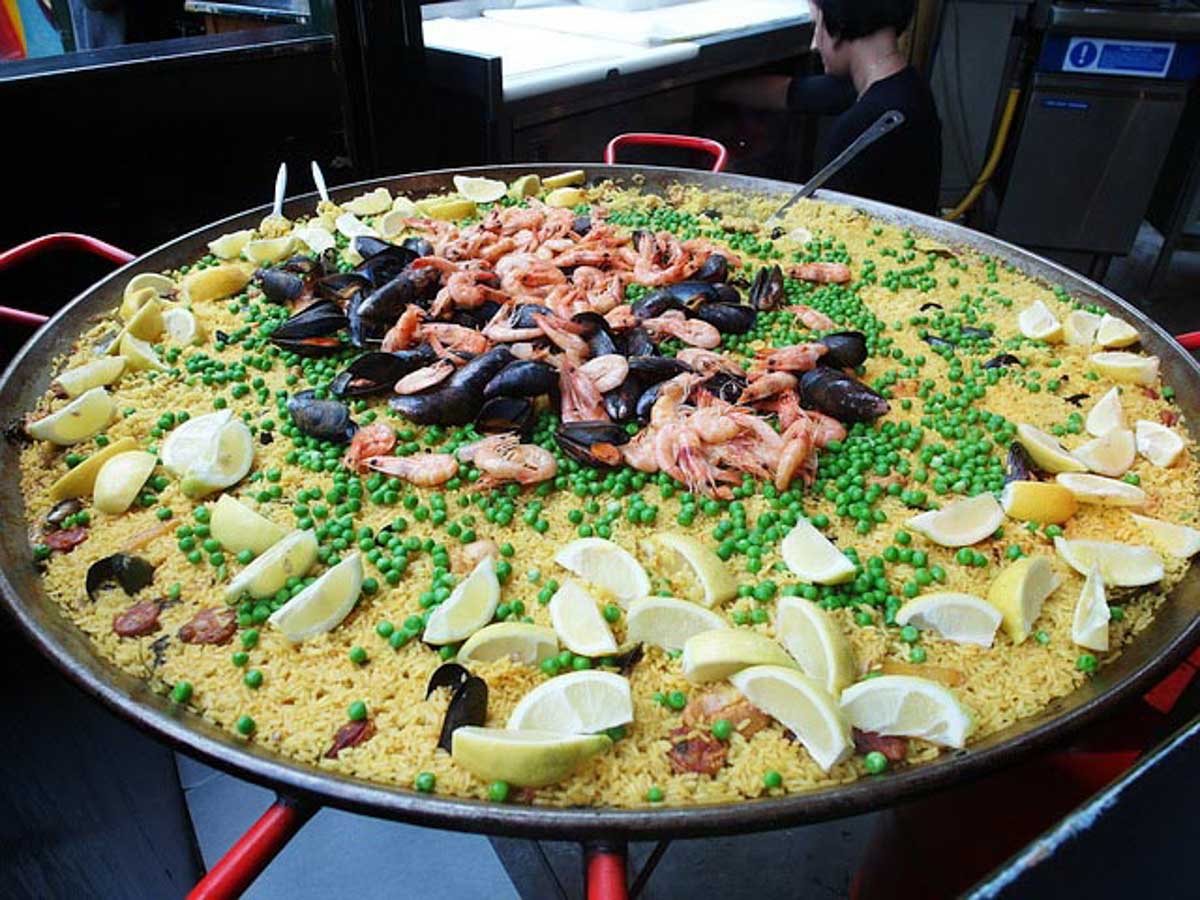 Even if you miss the spectacle of Las Fallas, there are many reasons to visit Valencia – not least for the food.
Valencia is known for many culinary delights, but perhaps none are as iconic as paella. This dish comes from Valencia: rice cooked in flavoursome stock, tomatoes, garlic, saffron, vegetables, and other ingredients.
It was Spanish fishermen who first created paella as they prepared their meals on the beach. They started to cook their rice on a huge iron sheet, and the rest is history!
Soak up the Sun on Murcia's Beaches
Beach havens such as the Costa Blanca and the Costa del Sol can hog all the limelight, but venture to the region of Murcia and you'll find some of the country's best sunbathing spots.
There are many different beaches for you to choose from – but Playa de las Palmeras and Playa de Paraíso are two that should be at the top of your list.
Beach Hopping on the Costa Brava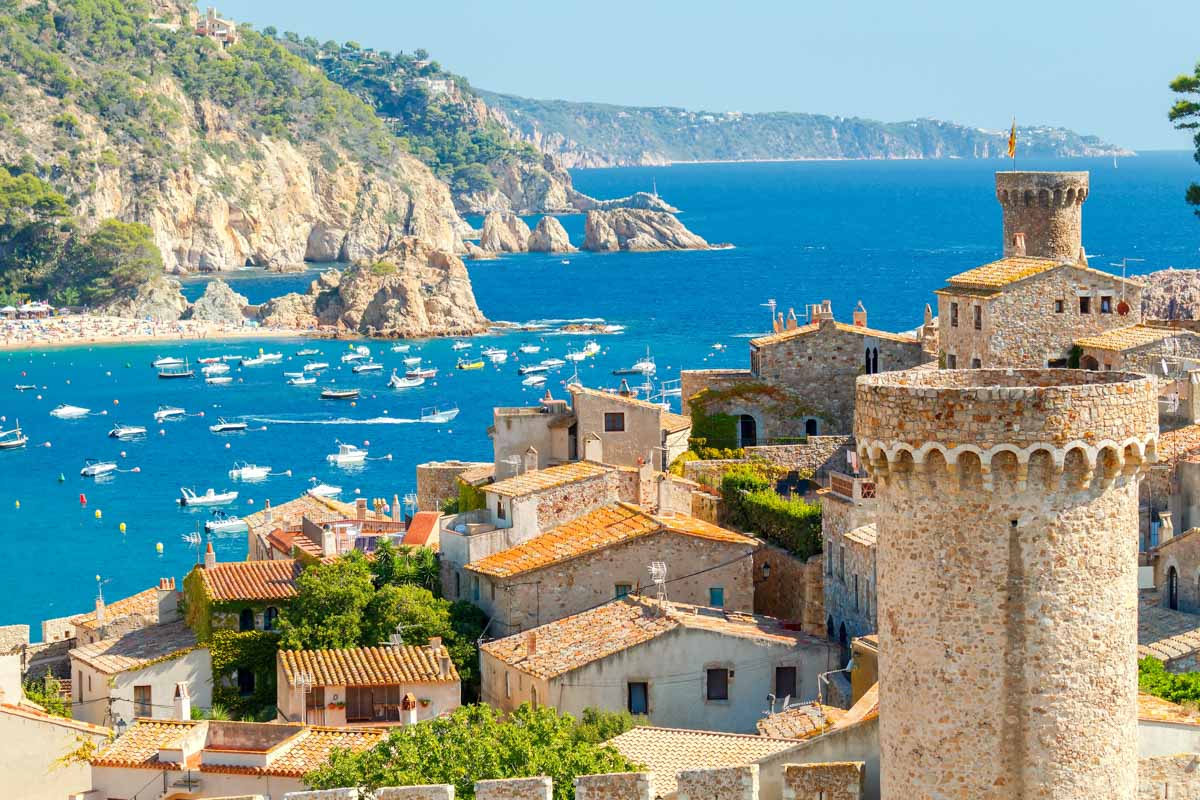 Yes, beaches again. The thing is, this country has so many stunning beaches that there are a wealth of contenders that it would be criminal to leave out of my guide to places to visit in Spain.
The Costa Brava is home to some of the most beautiful beaches in Europe. It goes no small way to explain why this sunny coastal region is so popular with holidaymakers from all over the world.
Some of the top destinations here include Calella, Llafranc, and Tamariu.
Go Sherry Tasting in Jerez de la Frontera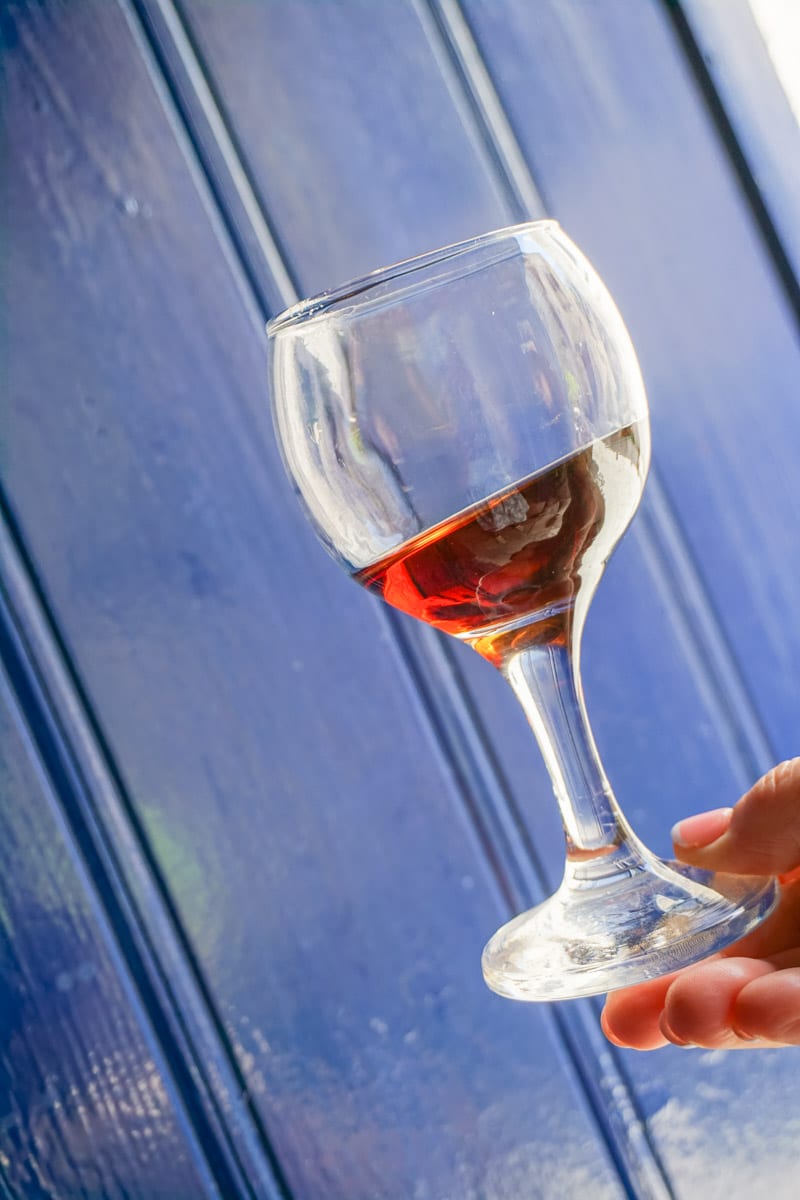 Jerez de la Frontera is one of the most popular destinations in southern Spain, thanks to its range of excellent bars and restaurants.
Love your food and drink? You have to try tasting sherry in one of Jerez's specialist sherry bars.
Jerez has long been known as an important centre for wine production – particularly sherry. There are few better places to learn the difference between your manzanillas and your olorosos.
Dip Into Medieval Spain in Toledo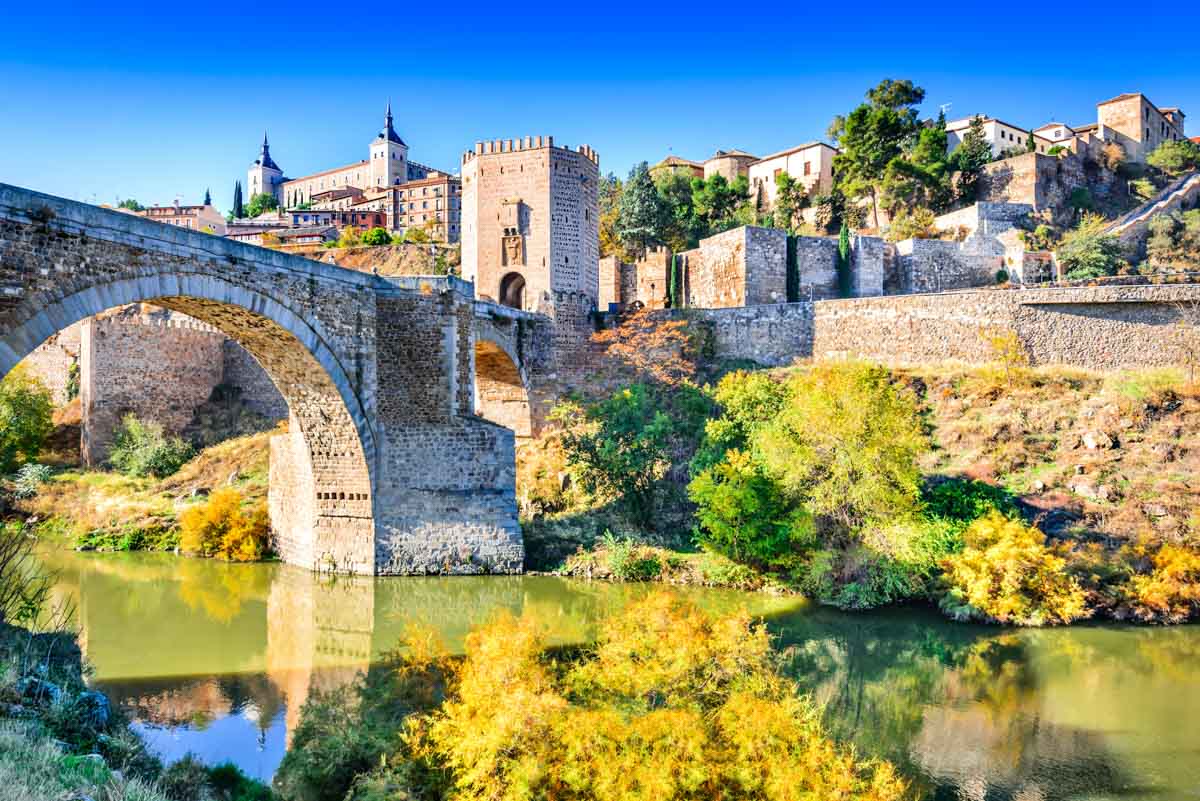 If you're fascinated by the history of Spain, then a visit to Toledo is an absolute must.
This historic city was once home to the Visigoths and offers a unique glimpse into one of Europe's most fascinating medieval cultures – so much so that it's designated as both a National Monument and a UNESCO Patrimony of Mankind.
The statuesque Toledo Cathedral sits at the centre of it all – a Gothic masterpiece filled with art by El Greco, Velazquez and other eminent painters.
Explore the Mountain Villages of Las Alpujarras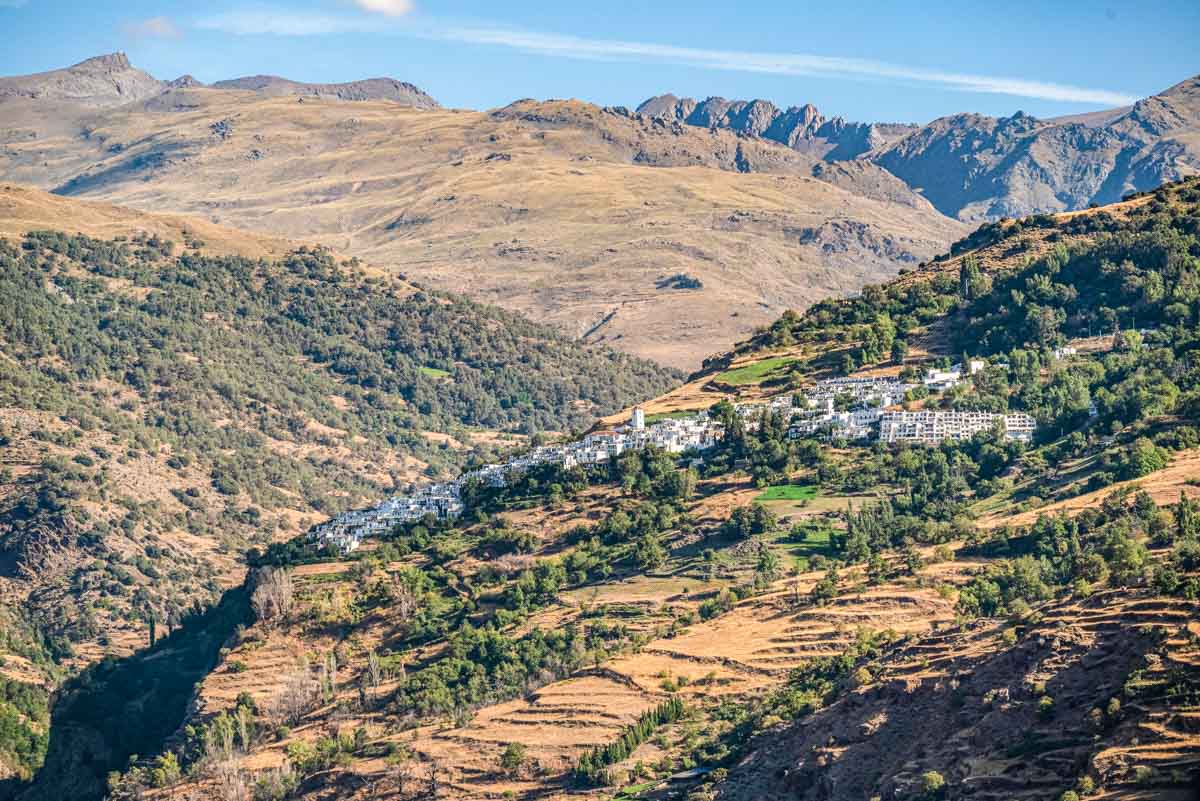 Love hiking? You'll want to head to Granada's mountainous Alpujarra region.
This is the place to go when you want to escape the crowds – particularly if you do so on foot. Dotted with charming villages, it's a world in which time moves at a slower pace.
Highlights include the small spa village of Lanjaròn, Bérchules and lively Cádiar.
Scoff Tapas and Wine in Logrono, Rioja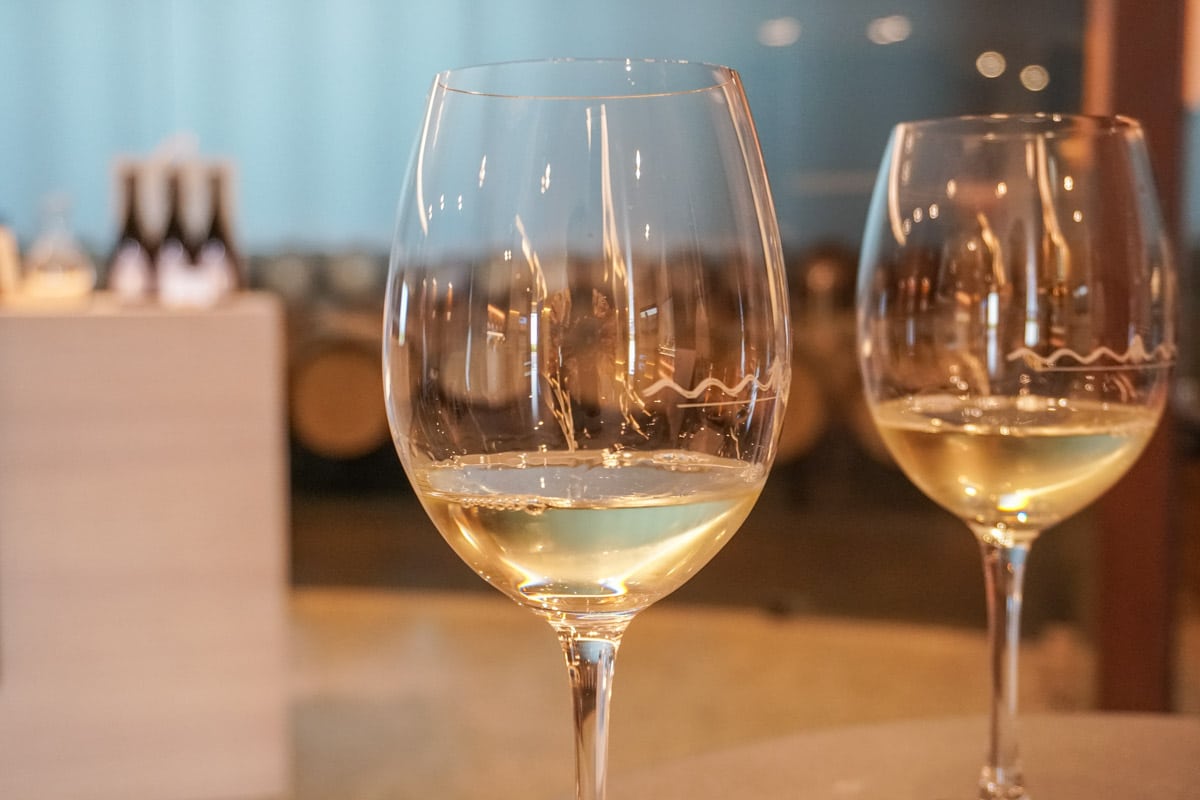 Beautiful Logrono sits nestled amongst the rolling vineyards of La Rioja – the region that's home to some of Spain's most famous wineries.
Little surprise then that the city has a buzzing gastronomic scene, where you can feast on dishes made with local produce, washed down with the best wine from the surrounding vineyards.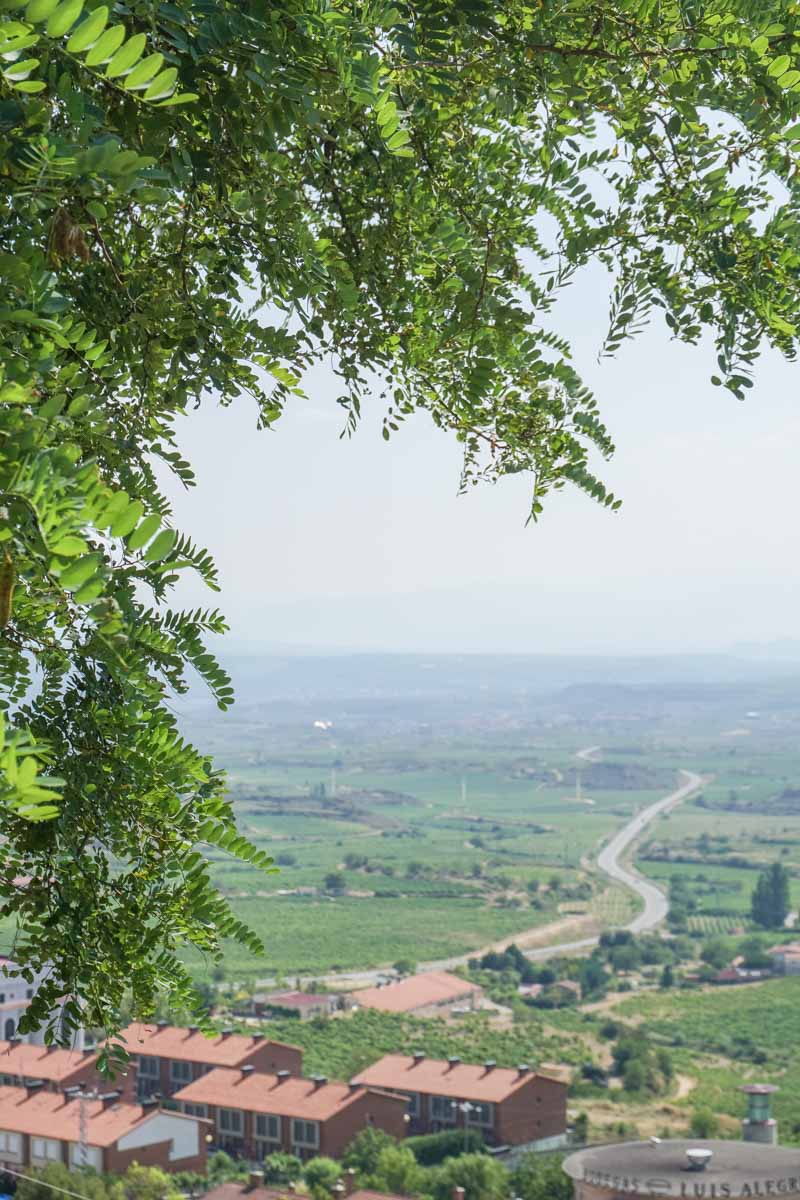 It might not have much of the way of sights, but spend a few days hopping between stellar restaurants such as Iruña and Matute and wine bars of the Calladel Laurel and I guarantee that you'll succumb to its charms.
Take a Hike in the Picos de Europa Mountains
Hiking in one of the country's many national parks is one of the best ways to experience Spain's incredible natural beauty.
Enjoy a challenge? Why not hike in the famous Picos de Europa National Park. The park forms part of the Cantabrian mountain range and boasts stunning views across some of Europe's most dramatic landscapes.
See the Wildlife in Cazorla Natural Park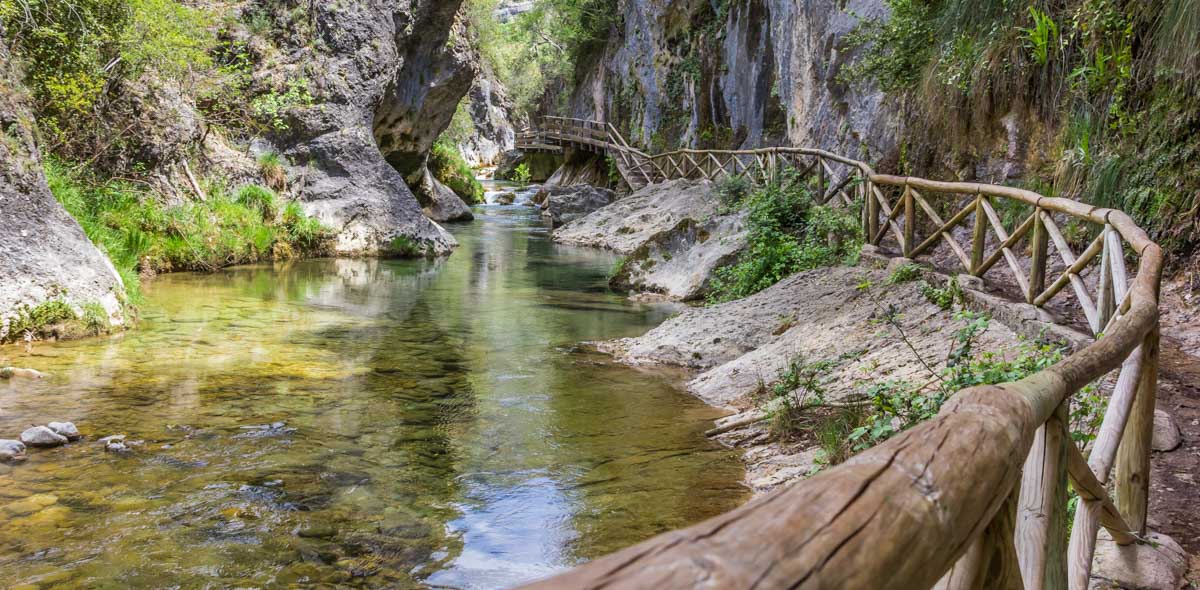 One of the top destinations in Andalusia and one of my favourite places to visit in Spain is Cazorla Natural Park.
This protected area includes vast pine forests and dramatic mountain landscapes that are home to lots of wild animals such as eagles, boar, and lynx.
This is another of my favourite places to go hiking in Spain, and I recommend spending a few days discovering the beautiful local flora and fauna.
Party All Night in Ibiza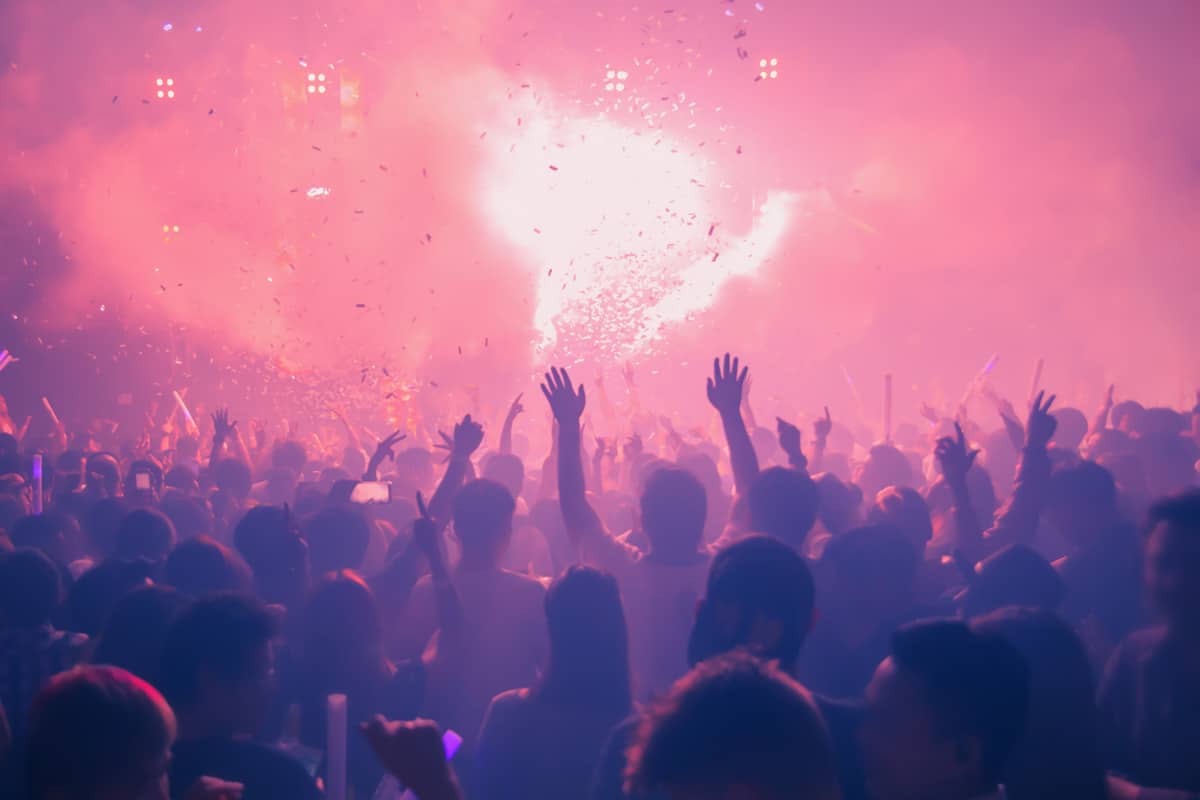 While Ibiza might be shaking off its party reputation, the fact remains that it really is one of the best nightlife spots in Europe.
The wild all-night parties draw in all the big names – Calvin Harris, David Guetta, Afrojack, and Axwell frequently appear on Ibiza's club circuit – as do many more besides. Go in peak season, and you can party every night of the week at mega-clubs like Amnesia, Pacha and Ushuaia.
Every clubber should see the dawn in with some Balearic beats in one of San Antonio's lounge bars to round it all off.
Delve Into Girona's Jewish Quarter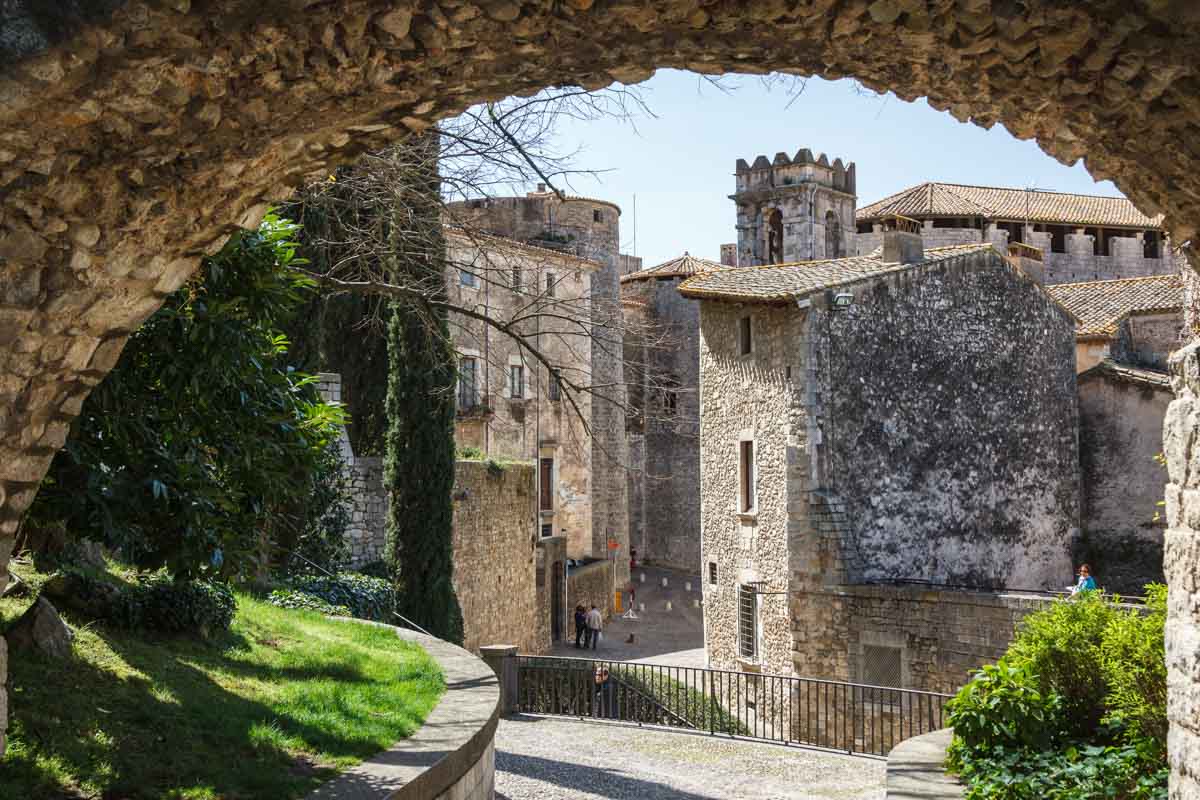 There are lots of things to do in Girona if you love history.
Many visitors head here to explore the city's medieval past by visiting its fascinating old Jewish quarter packed with narrow winding streets and beautiful architecture.
Girona was once an important centre for Jewish culture – wandering around the Jewish Quarter is the best way to immerse yourself in the living history of its Jewish people.
Marvel at Seville's Alcazar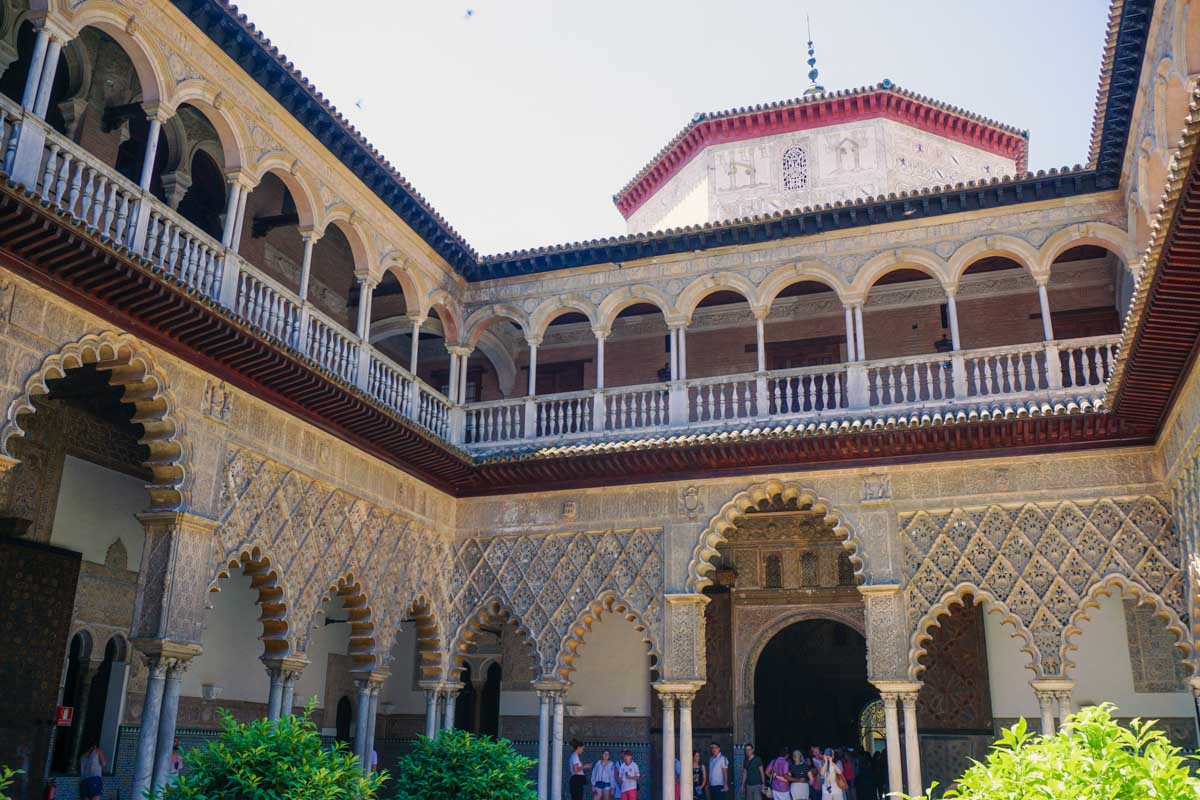 The Alcazar of Seville is a place with many names. But, ultimately, they all refer to this incredible UNESCO World Heritage site that just so happens to be a collection of royal palaces.
These palaces were all built over a period of several centuries – leading to quite the mish-mash of architecture – and decorated by lush gardens.
You could easily spend an entire day wandering through this beauty, but some unmissable spots include the Patio de Las Munecas (The Patio of the Dolls) and the Galeria de los Grotescos.
I recommend booking a tour when visiting. Not only do you get to have a smug face when you skip the queue, but you'll get to learn all about the Alcazar and its fascinating history.
Book Your Seville Alcazar Tour Now
Chill Out of La Concha Beach, San Sebastian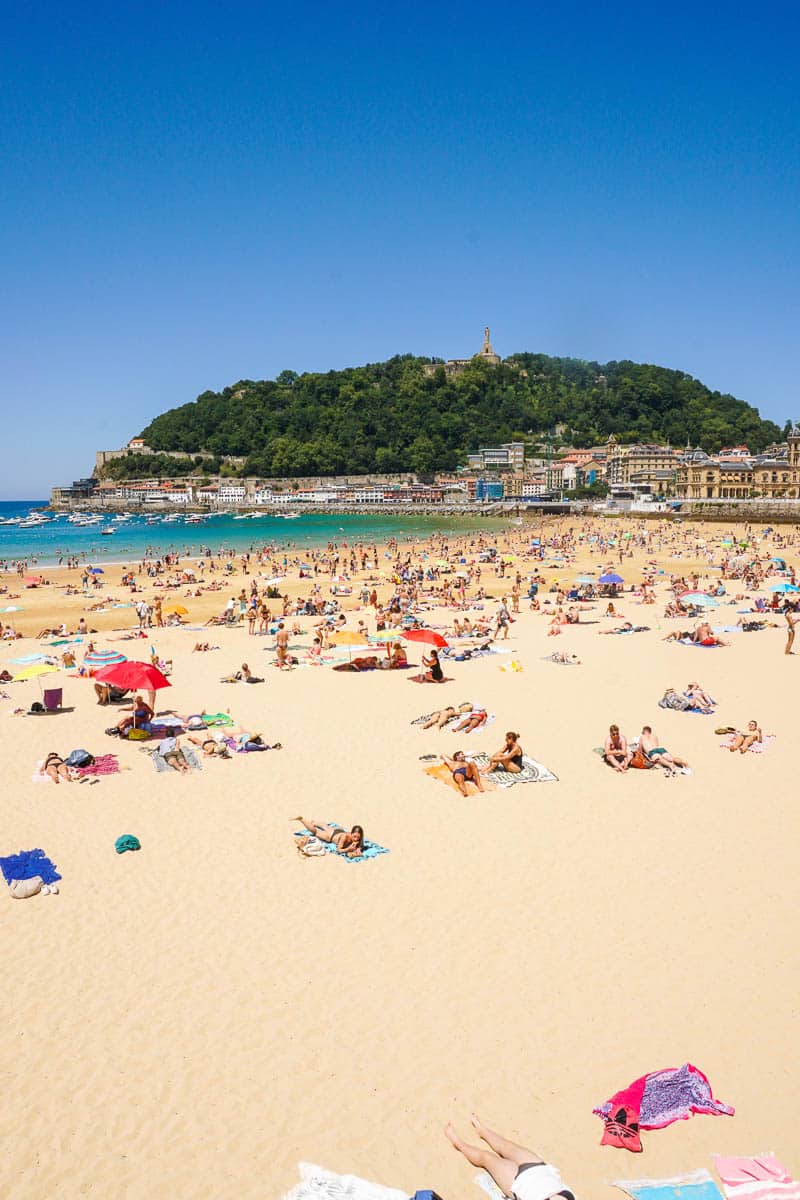 San Sebastian's beaches are a dream. But, if you only have time to visit one, make it La Concha. It's actually San Sebastian's most photographed site.
While it's popular, you won't need to worry about not finding a space. It's huge. There are showers, lounge chairs and parasols to rent all along the beach.
If you fancy taking to the water, this is also a great starting spot for canoeing, scenic boat trips, kayaking and stand-up paddleboarding.
Things to Do in Spain: Practical Tips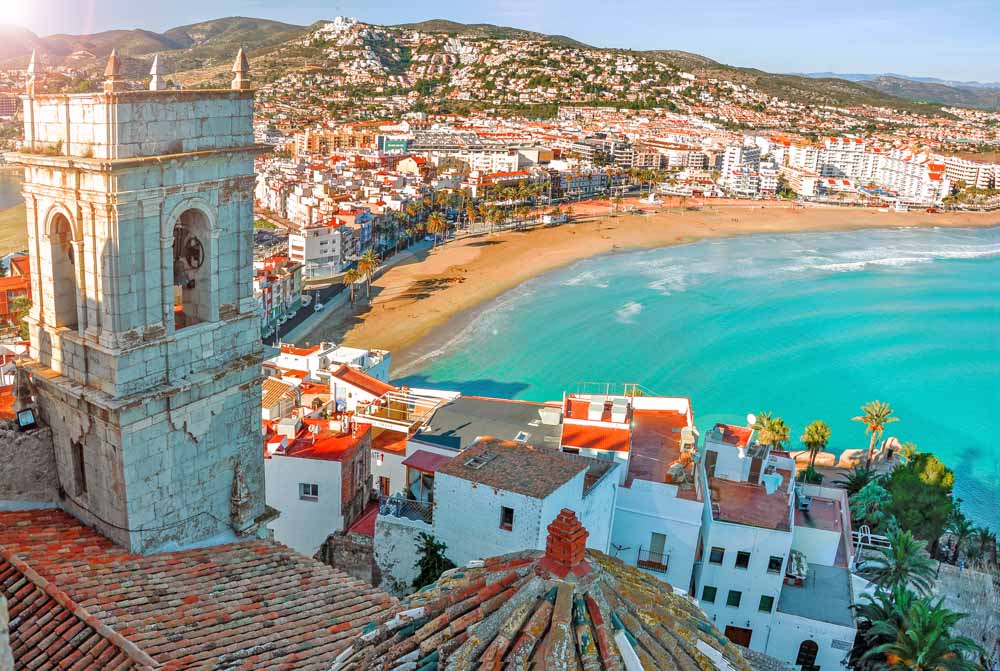 Now that you have more than enough things to do while in Spain, it's time to figure out how you will pack it all in! Here are some practical tips to help you plan your trip and see it all:
Plan Your Trip Carefully
This is the only way that you'll get to experience all of these fantastic sights and activities. Make sure to research each location to gain insight into hours, accommodations, and local transportation.
Choose the Best Time of Year for Your Visit
The climate varies throughout the country, so it's essential to do some research before you arrive to pick an ideal time for your trip.
Book Your Accommodation Early
This will ensure that you're always close to where you want to be and can fully enjoy your time in Spain. Make sure to book a centrally located place that's near all the attractions and transport links.
Search Spain Accommodation Here
Pack the Right Gear
Be sure to take the appropriate clothing, footwear, and travel accessories to ensure that you're prepared for anything. While in Spain, you should only wear clothes that are weather-appropriate because Spain's hot during summer and can get pretty cold in winter.
Start with my Europe Packing List
Learn at Least a Bit of the Language
Spanish is one of the most spoken languages, so you should pick up a few basics before you arrive to ensure that communication isn't a problem. Grab a simple translation guide to help you communicate wherever you go.
Things to Do in Spain: Map
Take a look at the map below to see where our top things to do while in Spain are.
Love This? Save and Share on Pinterest!