Yosemite National Park is famous among adventure seekers and nature lovers, and camping is a favourite activity. However, where should you go when planning a camping trip to Yosemite?
Guys, I'm not going to beat around the bush – camping in Yosemite is an epic experience. I reckon bedding down under the stars is the best way to immerse yourself in the park.
That said, campsites in Yosemite National Park usually sell out pretty quickly. It's close to the country's most well-known and famous hiking paths and has incredible views of nature and the mountains – no wonder it's popular.
You'll need to be quick to snap up your spot, so let's not waste any more time. Whether you're a newbie looking for the perfect camp spot or an expert adventurer trying to find your next journey, picking the best campground can make or break your Yosemite itinerary.
Best Spots for Camping in Yosemite
Upper Pines
Open Dates: Year Round
Number of Sites: 240
Types of Camping Available: Tent or RV
Price Guide: $36 per night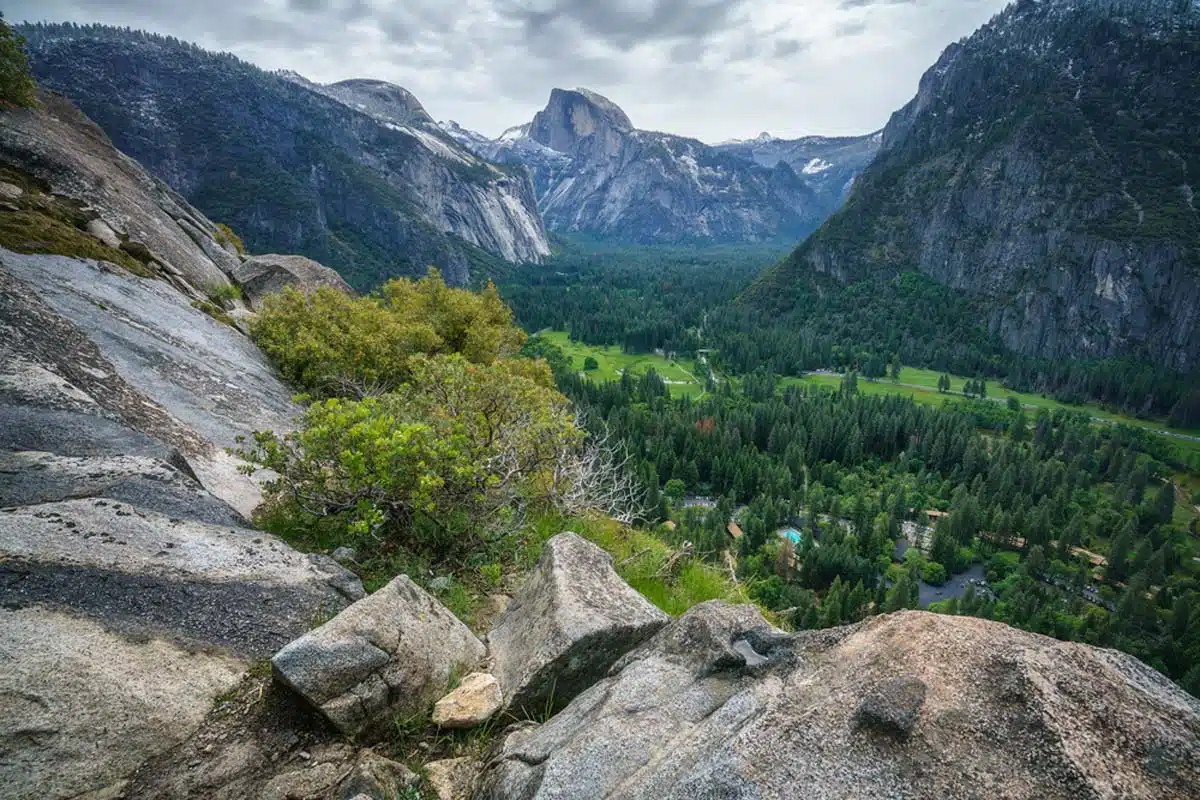 Upper Pines is hands down one of the best (if not the best) campgrounds for exploring Yosemite Valley.
This campsite is within Yosemite and is the main site for campers visiting the park all year round. It sits near the Merced River under some gorgeous ponderosa pines and fresh incense cedars.
Upper Pines also has a dump station, flush toilets, picnic tables, potable water and private park-designated fire rings.
But the best part? You can easily access Yosemite's best trails from this campground, such as the Happy Isles Trail and the Snow Creek Trail. You're also near some spectacular sights, including Mirror Lake, Half Dome and Vernal Falls.
Wawona
Open Dates: Year Round
Number of Sites: 94
Types of Camping Available: Tent or RV
Price Guide: $28 – $75 per night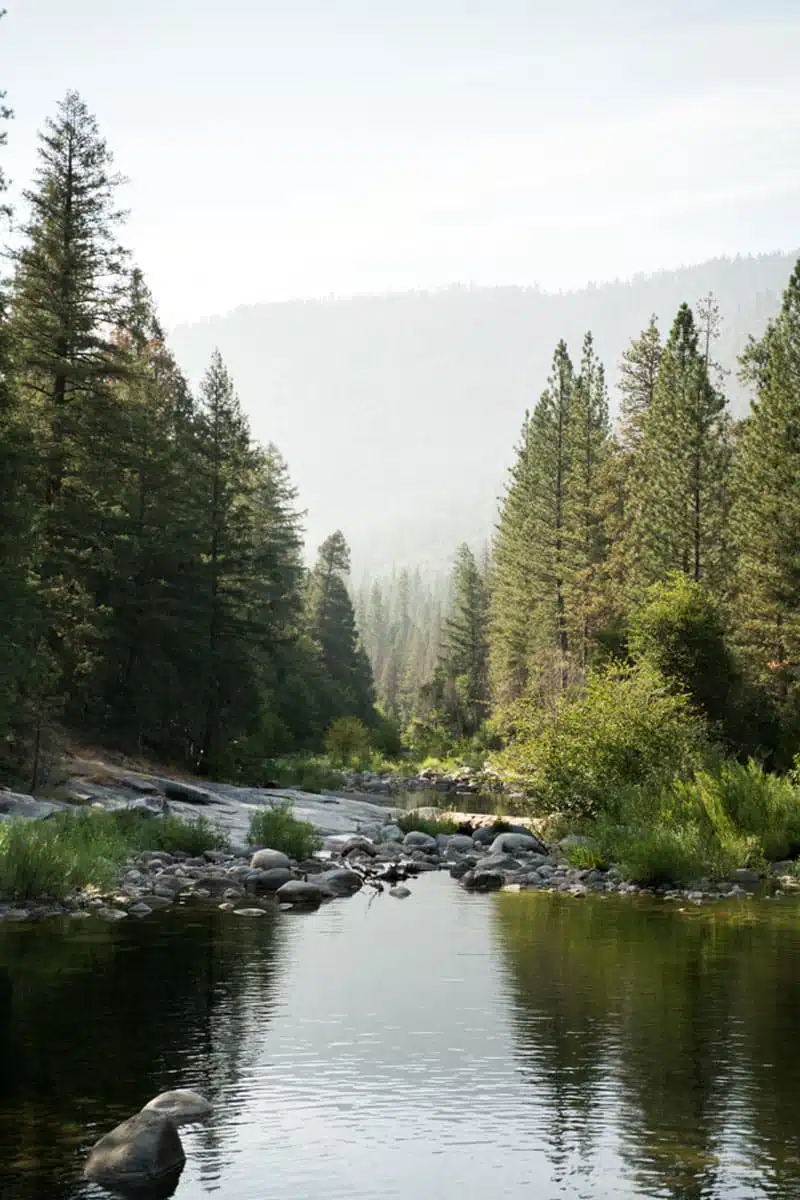 Wawona Campground is ideal if you love being deep in the forest. Surrounded by a gorgeous grove of giant Sequoias, Wawona has spectacular views and a super fresh scent of nature and pines.
It's also close to the Merced River if you're looking for a beautiful sunset view (and honestly, you should be).
For some park history, you can spend a night listening to one of the seasonal evening talks led by rangers at the camp's amphitheatre. And if you want some extra fun, go for a ride at Wawona Stable.
Yosemite Creek
Open Dates: July to September
Number of Sites: 75
Types of Camping Available: Tent
Price Guide: $12 per night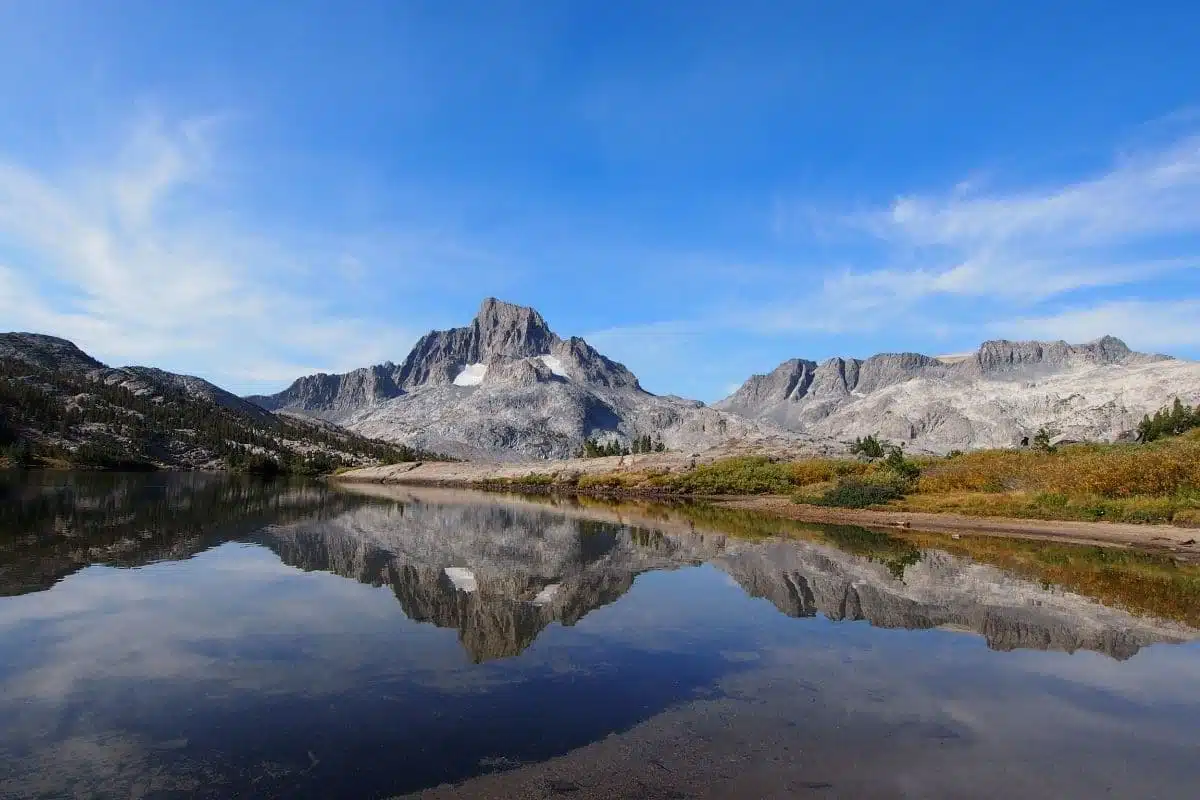 Yosemite Creek is the place to go if you want to bask in the solitude of nature – which is my fancy way of saying that this is a rugged AF camping experience.
This campground is usually the last of the official sites to fill up and so is hardly ever overcrowded. This 75-site area is in a pine forest at a whopping 7,700 feet altitude level.
There are food storage lockers, fire rings, vault toilets and picnic tables at Yosemite Creek. However, this site is for the more adventurous campers, as you'll need to collect water from the creek and treat it yourself.
Yosemite Creek is your spot if you're an experienced camper who wants to experience something a little more rustic.
Camp 4
Open Dates: Year Round
Number of Sites: 35
Types of Camping Available: Tent or RV
Price Guide: $10 per person per night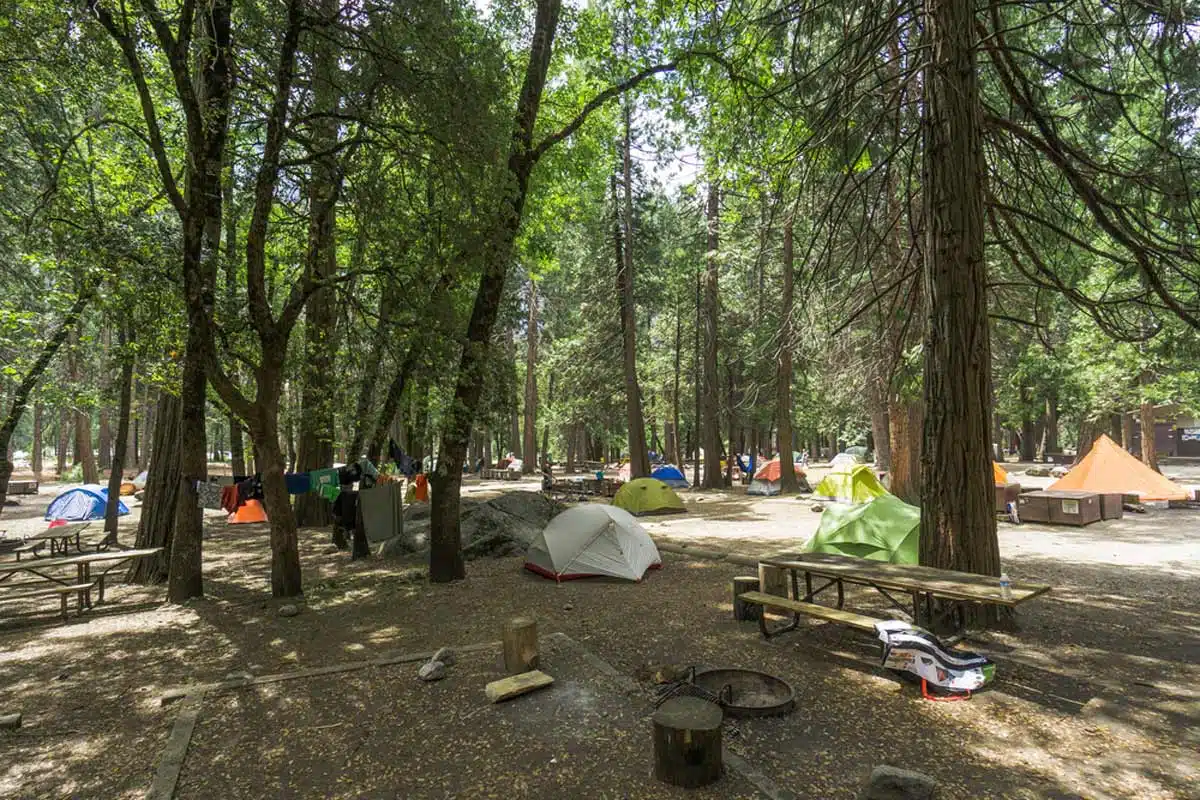 Camp 4 is somewhat of a legend among climbers. And this is due to its proximity to many bouldering routes and El Capitan, the most famous big wall in the world. I can sense the climbers among you foaming at the mouth already.
The actual campsite has a cosy communal feel. Potable water, picnic tables, hot showers, fire rings and flush toilets make it perfect for camping in Yosemite National Park.
If you want to take on El Capitan or are just in the mood for some easy climbing, then reservations at Camp 4 start in April and continue through October.
White Wolf
Open Dates: July to September
Number of Sites: 148
Types of Camping Available: Tent or RV
Price Guide: $26 per night
White Wolf has become popular due to the sprawling alpine meadows, immense granite domes and shimmering lakes nearby. The views here are truly magical.
However, the main attraction must be its proximity to the Grand Canyon of Tuolumne, the spot for adventurous trekkers to explore.
If you're looking for fun activities in Yosemite, White Wolf offers a few thrilling experiences. Stand-up paddleboarding across Tenaya Lake is a popular activity. White Wolf Campground also has flush toilets, picnic tables, fire rings and food storage lockers.
North Pines
Open Dates: April to October
Number of Sites: 81
Types of Camping Available: Tent or RV
Price Guide: $8 – $48 per night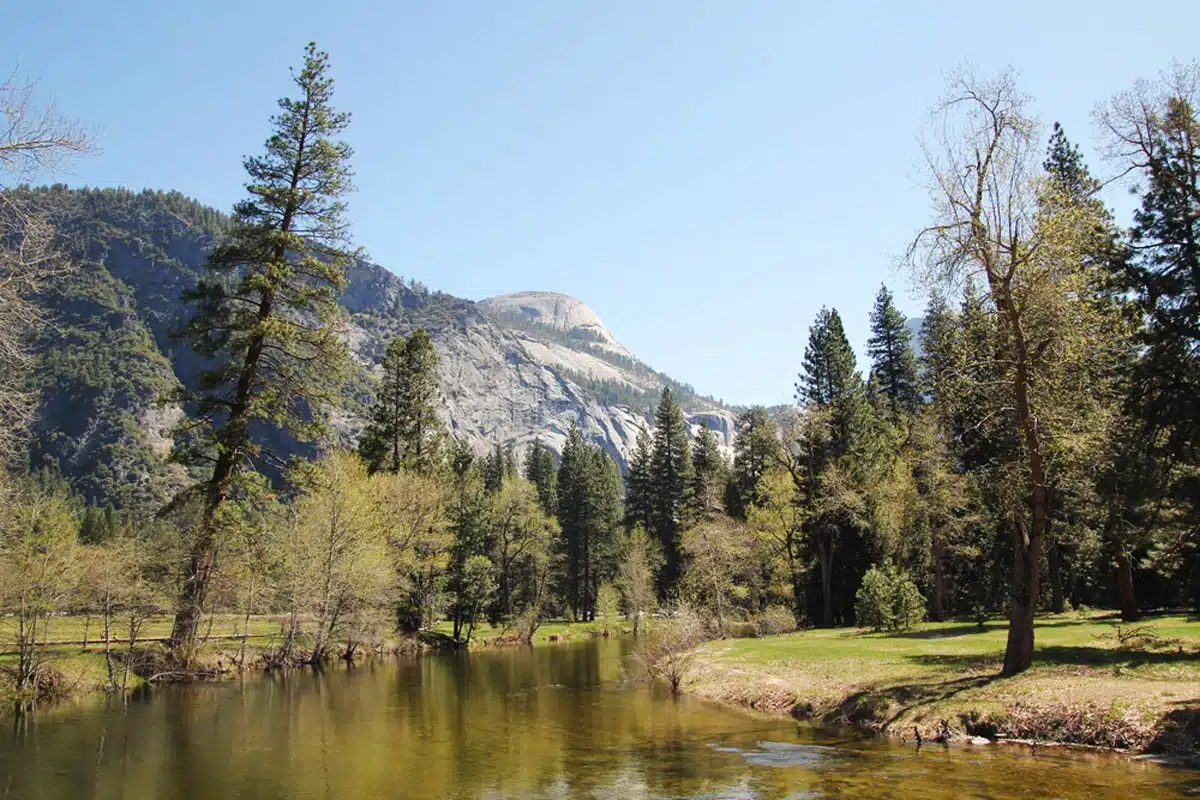 North Pines is a medium-sized campground between Tenaya Creek and the Merced River. And believe me when I say that the sunset views over the water are incredible.
There's a gorgeous little stone bridge called Clark's Bridge that you can use to get to the watery areas. Perfect for some Instagram snaps.
At North Pines, you can build a campfire at any time. However, you can only use wood in the evenings during Summer. You can use charcoal anytime, though. The campsite also has flush toilets, potable water, picnic tables and showers.
The cherry on top? It's also pet friendly, so your little buddy can go hiking with you.
Lower Pines
Open Dates: March to October
Number of Sites: 75
Types of Camping Available: Tent or RV
Price Guide: $36 – $60 per night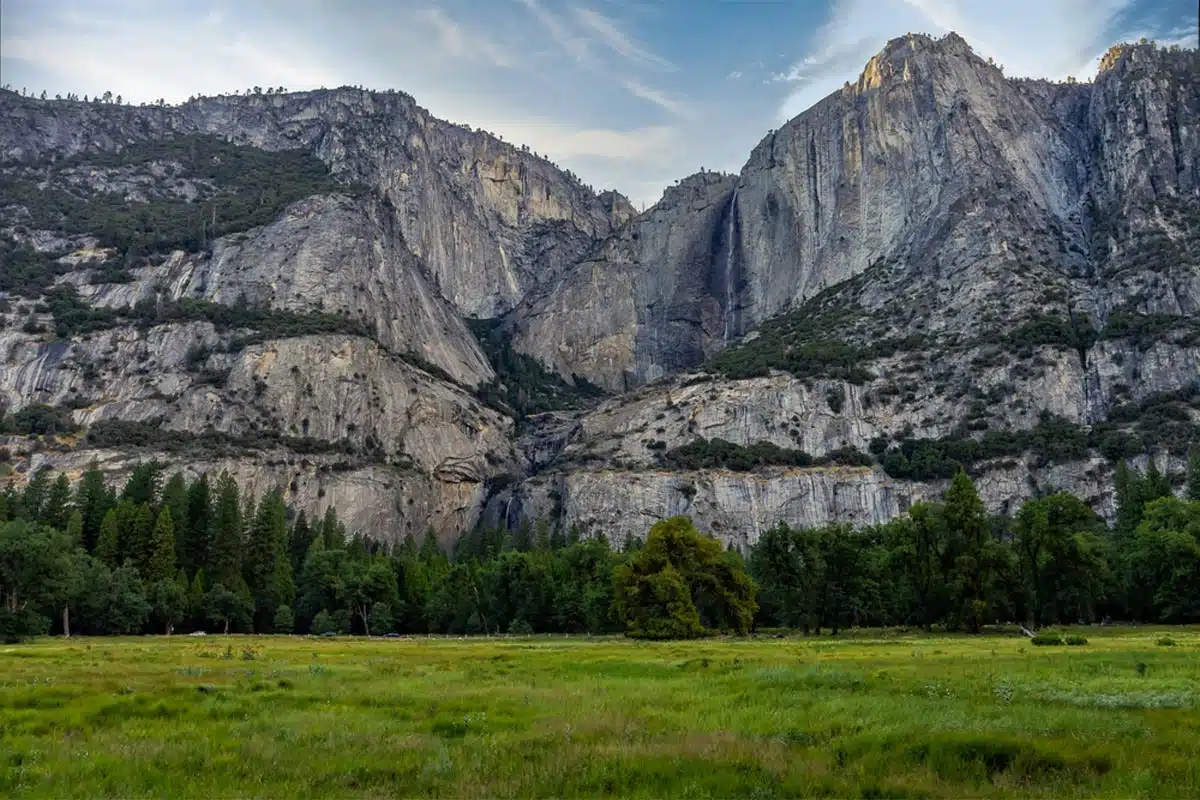 It can be confusing to distinguish between North Pines, Upper Pines and Lower Pines. The people who named these Yosemite campgrounds took the pine theme and ran with it. However, each of them has their own charm.
Lower Pines is the smallest of the three and, in some ways, the cosiest.
If you want a spot where there aren't crowds of people but still close enough to all the action (and by action, I mean sites such as Half Dome), then Lower Pines is the place.
There are showers, flush toilets, potable water and picnic tables. It's also pet friendly, so bring your furry friend along.
Practical Tips for Booking Campsites in Yosemite
Say goodbye to winging it; you need to book far in advance. Spaces at Yosemite campsites fill up quickly.
The spot you stay at in these Yosemite camping sites is also essential. Avoid staying too close to the garbage and recycling areas, as they can be incredibly noisy. And if you pick a spot close to the entrance, you'll have to deal with cars driving in and out through all hours (even at night).
Pack your thermals and warm camping gear, as Yosemite can get cold. Temperatures can reach as low as -1°C (30°F) at the end of summer/beginning of fall.
Take bear safety seriously and read up on how you can keep yourself safe. You can get fined for not following Yosemite's bear safety rules.
Camping In and Near Yosemite: Map