Barbados is one of the ultimate luxury travel destinations, with its powdery sand beaches, upscale restaurants, bars, golf courses and of course, hotels. Here's my pick of the top five luxury hotels in Barbados.
I've just come back from Barbados and what a trip. Watching the cricket in the Kensington Oval, lively nights at Oistins Fish Fry, spending time on the island's beautiful beaches – it's one of my favourite islands in the Caribbean.
Barbados has no shortage of luxury hotels but it can be difficult to choose one when you are planning your vacation. Here are five luxury hotels in Barbados I fell in love with during my visit.
Looking for more Caribbean travel inspiration? Check out these handy guides. 
The Crane Resort
The Crane Resort is set on Barbados' wild Atlantic east coast. The grand dame of luxury hotels in Barbados, The Crane opened in 1887 and has been treating guests to the best of Barbados ever since.
While it might have expanded from the original 18-property of yore, The Crane Resort has always maintained its high-end focus and friendly atmosphere. Luxury style and service are paired with the Bajan welcome that has guests returning again and again.
If you're looking for a luxury beach hotel, The Crane's pale pink sandy beach is consistently voted as one of the best beaches in the world. Access it using the famous elevator and marvel at the sheer scale of Crane Beach. That's before nabbing a sun-lounger and soaking up the sun with a cocktail in hand (optional).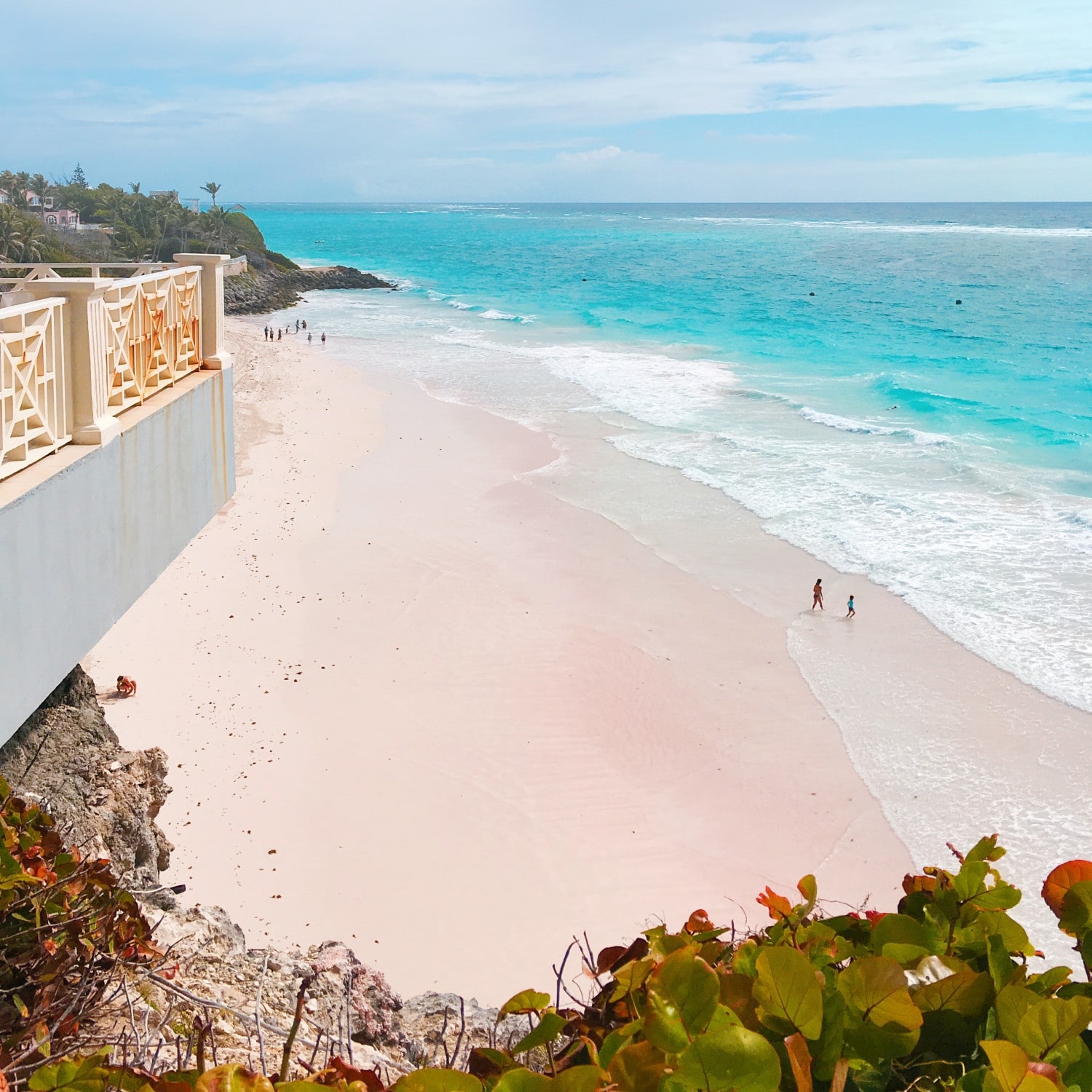 Suites are spacious, tastefully decorated and many come with private pools. Guests can choose from views of the perfectly manicured gardens or stunning sea views when booking. While the garden views are beautiful, waking up to the drama of a Barbadian sunrise is a memorable experience and worth spending the extra money for. Though The Crane is a large resort by Barbados' standards, the suites still feel as secluded and private. 
Dining-wise, The Crane offers from a number of restaurants dotted across the resort. Options include the acclaimed fine dining restaurant L'Azure. Hint: try and reserve a table outdoors for an al fresco meal accompanied by spectacular views.
Best for: Family Escapes, Small Group Trips, Beach Breaks
The Colony Club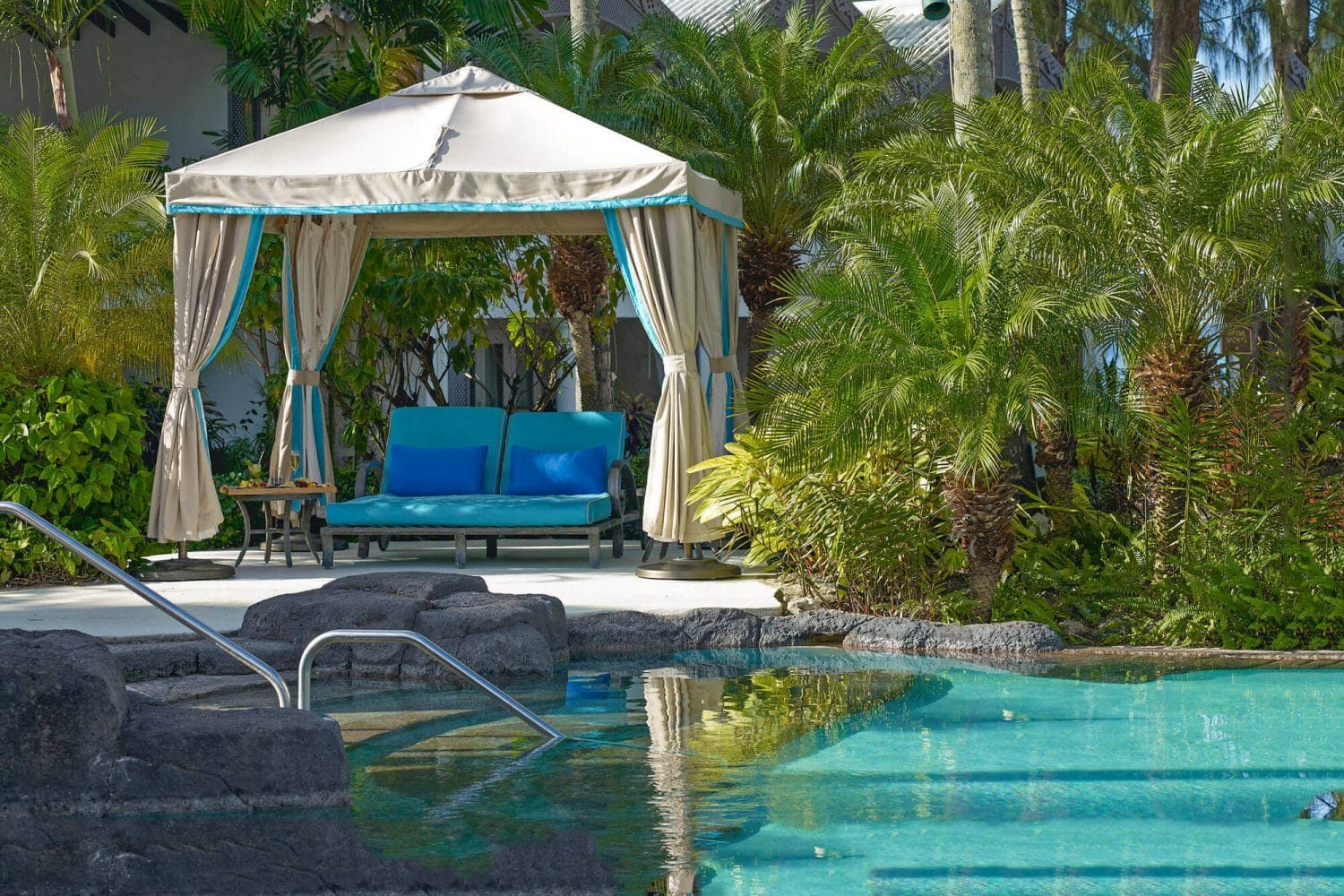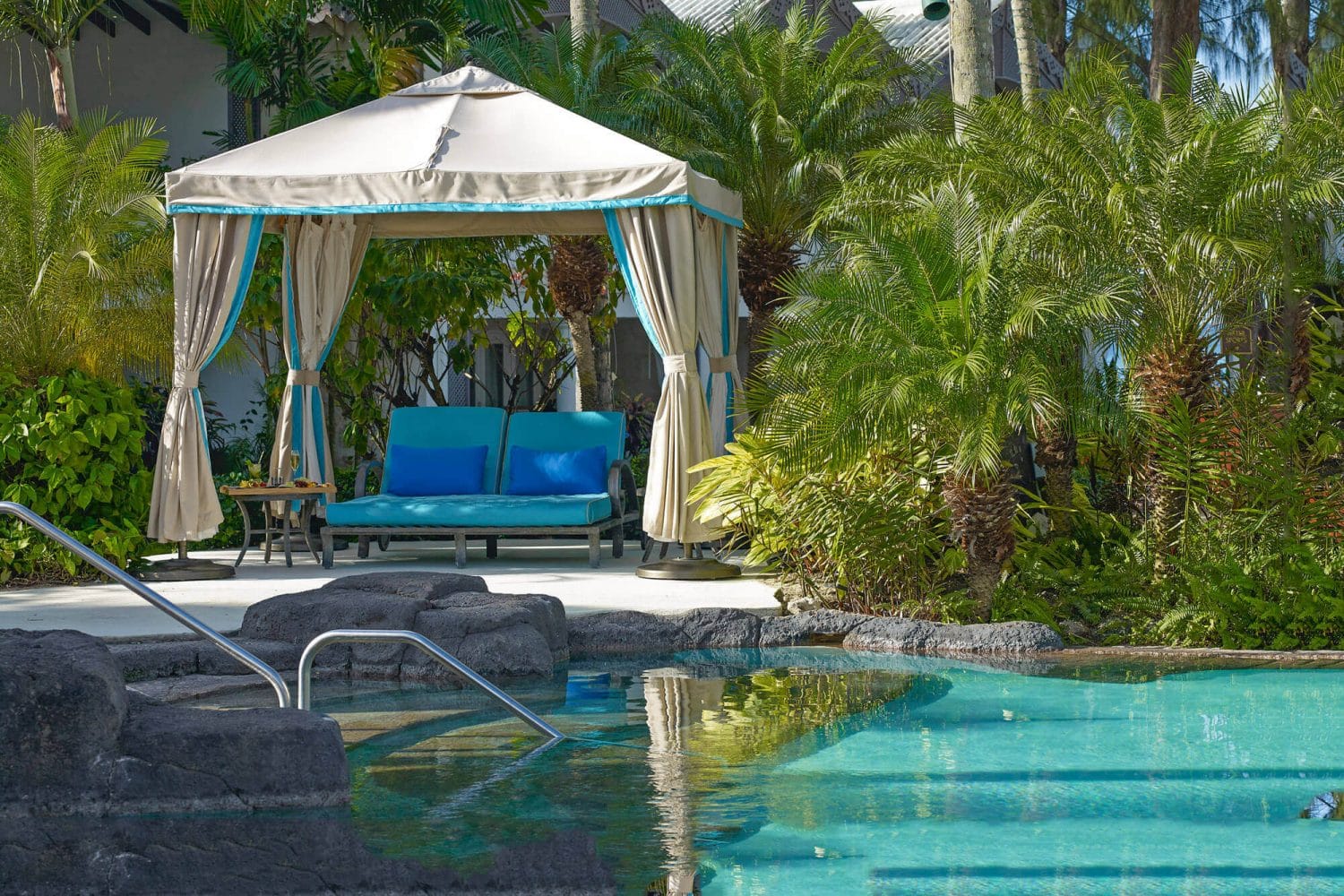 The Colony Club is situated on the well-heeled west coast of Barbados. Boasting lush tropical gardens and a small but stunning stretch of coastline, The Colony Club is the perfect destination for those wishing to experience the high-end west coast without the flashiness and formality that so often goes with it.
As the name suggests, The Colony Club was originally founded as a private members' club in the 1940s. It still maintains an aura of exclusivity paired with Bajan charm. With 96 rooms, it's best described as a large boutique hotel. The personal and friendly service are perfectly-judged for the elegant setting.
The beach at The Colony Club is not just for flopping and dropping. It also provides the backdrop for a host of free water sports and activities organised by the hotel. Guests can opt to try reef fishing, snorkelling, stand-up paddle boarding turtle-spotting, banana-boating – basically anything that involves the perfectly calm west coast waters.
Rooms mainly overlook the pools.  Some of the ground-floor rooms and suites have direct access to the pool and there are also a few ocean-view suites. Like the rest of the hotel, the room decor draws on the Colony Club's heritage. Think beautiful wooden furniture, spacious lounges and terraces.
Unusually for such a high-end hotel, The Colony Club's Sunset Bar & Deck also has an excellent happy hour. It's cannily timed to coincide with the sunsets for which the west coast is famous. Bottoms up.
Best for: Romantic Retreats, Small Group Trips, Water Sports, Beach Breaks
Book a stay at The Colony Club now. 
The Royal Westmoreland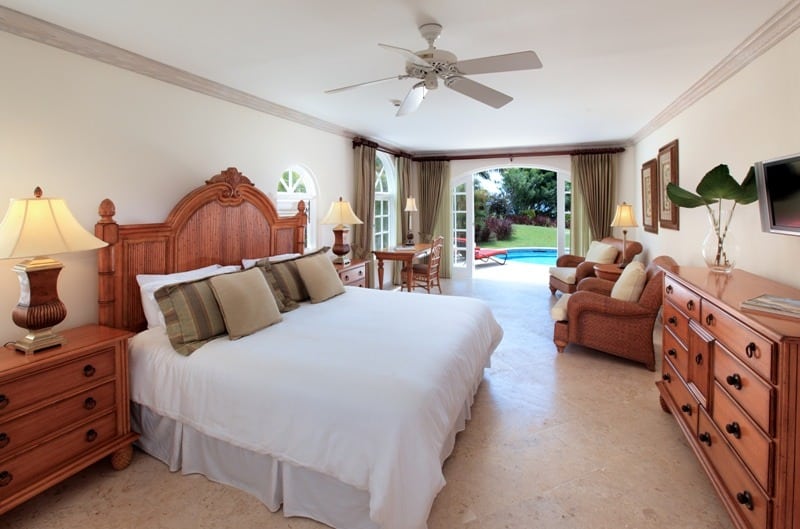 The Royal Westmoreland is located in the St James' district of the island. Prestige and exclusivity are the names of the game at this 750-acre expansive resort. Though the majority of the villas and apartments in the resort are privately-owned, guests can also book into a few select villas and apartments for a temporary escape away from it all. The Royal Westmoreland's other residents includes Wayne Rooney, Andrew Flintoff and Michael Vaughn to name a few.
The championship 18-hole golf course at The Royal Westmoreland ensures that the resort is high on the list for keen golfers. It also helps that the Robert Trent Jones Junior designed course is frequently named as one of the best in the Caribbean. Playing a few holes on the perfectly-considered fairways under the palm trees is a pleasure few golfers won't appreciate.
Apartments and villas are the definitions of luxury living. Spacious rooms are paired with en-suite bathrooms, fully-equipped kitchens and landscaped terraces and/or gardens. Each apartment and villa also comes with a private housekeeper, providing guests with the benefits of a hotel property whilst also offering the flexibility of self-catering.
Those wishing to get away from it all couldn't wish for a better spot. The Royal Westmoreland is relatively secluded and, because of that, only residents and guests can access the gated community.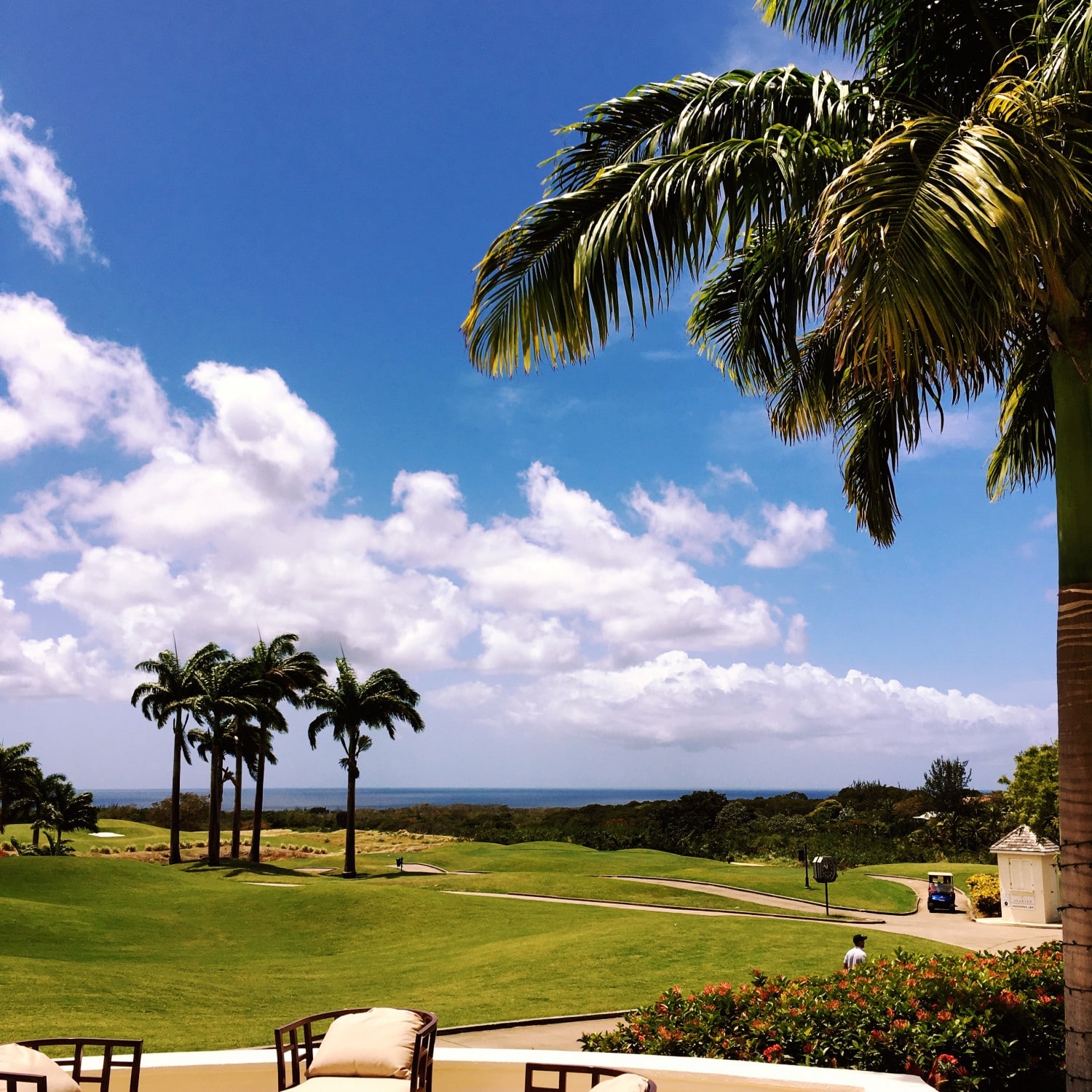 The Royal Westmoreland isn't solely about the golf. There are a number of pools dotted around the resort (villas come with private pools) that are free to access for guests. Other sporting facilities include two tennis courts and a state-of-the-art gym.
The Royal Westmoreland also operate the Mullins Beach Club with beach facilities a few miles down the road on the west coast. Apart from that, it's cocktails and meals at The Clubhouse and barbeques and rums at the appropriately-named Rum Shack. Not a hard life. You might even want to think about purchasing a property and making it more of a permanent arrangement.
Best for: Golf Holidays, Quiet Breaks, Celebrity-Spotting.
Book a stay at The Royal Westmoreland now.
Sandals Barbados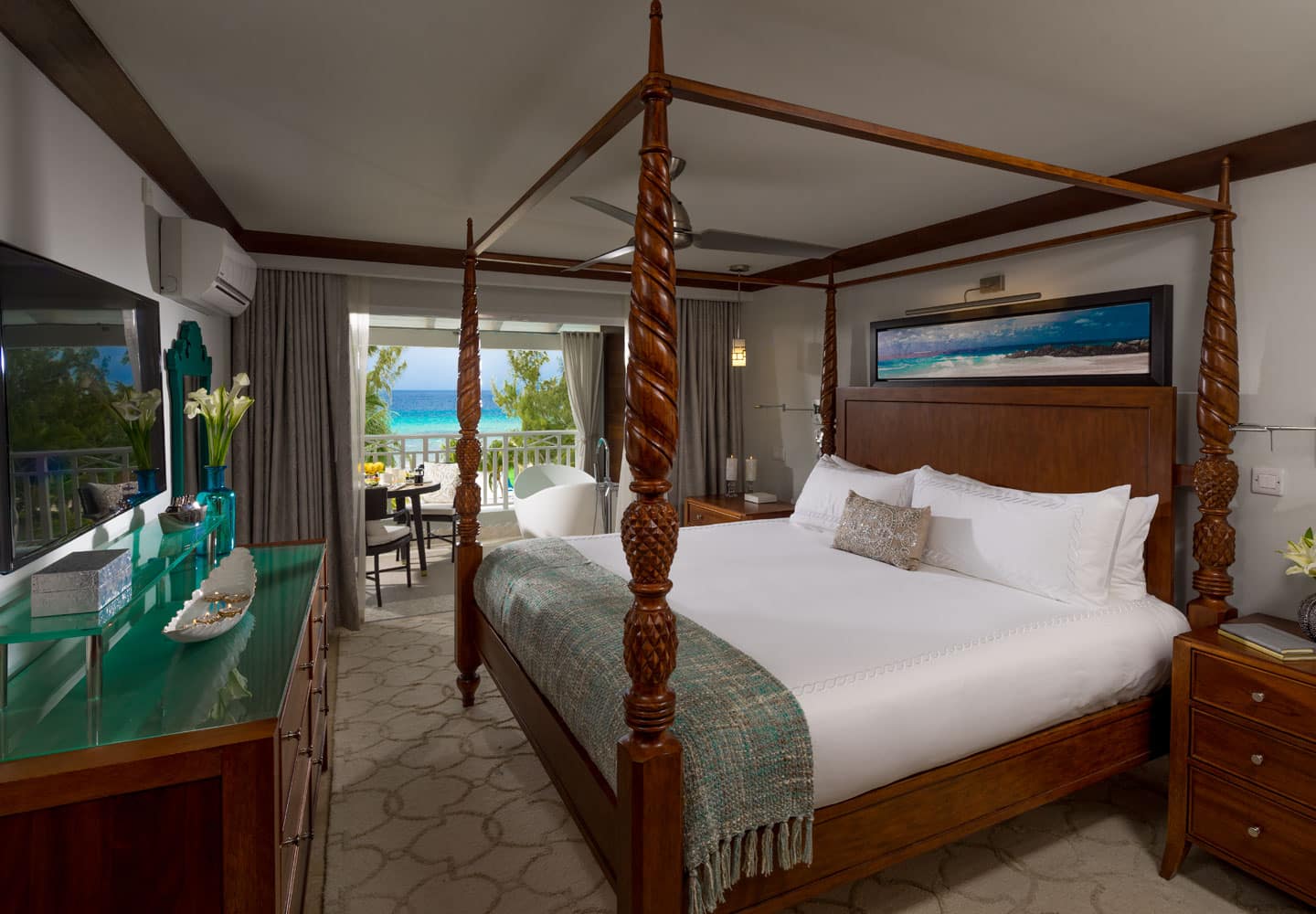 Sandals Barbados embodies all the things we know and love from the couples-only Sandals brand. This large all-inclusive luxury hotel in Barbados offers 13 restaurants, seven bars, theme nights, water sports and a prime stretch of coast on Dover Beach.
The hotel underwent an extensive renovation in 2014. Consequently, rooms and social areas boast all the amenities you could wish from a hotel of this calibre. There are 280 rooms and suites, split into several categories all of which come with 24-hour room service. The higher category suites have private butlers to cater to guests' every whim and need. Some of the ground-floor rooms have swim-up patios, accessed from the hotel's river-style pool – the largest in the Caribbean.
Sandals Barbados offers guests a range of free water sports, including diving for certified divers, windsurfing and sailing.
Of course, romance is what Sandals beach resorts pride themselves on excelling at. It shouldn't come as a surprise that Sandals Barbados is popular with couples seeking a getaway with white sandy shores and top-notch service. It's a relatively young crowd, which makes for a friendly and sometimes vibrant atmosphere. Both of which are helped along by the beach parties and the Caribbean-themed nights.
Best for: Romantic Retreats, Nightlife, Water Sports.
Book a stay at Sandals Barbados now. 
Sandy Lane
Sandy Lane has long been known as the most exclusive and glamorous of hotels on Barbados. It continues to attract well-heeled travellers looking for a luxury break and to perhaps spot a celebrity or two. Because Sandy Lane is all about treating the guests in its 112 rooms and suites to unashamed luxury, it attracts a clientele to suit.
First of all, although it is something of an institution, Sandy Lane has all the amenities you'd expect from a state-of-the-art hotel. Beach loungers come equipped with electronic buzzers for guests to request service.  There's also an underwater sound system in the pool and everything from multi-spray showers to heated mirrors in the rooms themselves.
Guests can choose from rooms and suites come with either an ocean or a garden view.  Large terraces providing a shady solace in which to socialise and relax.
Sandy Lane's four restaurants are also renowned for being some of the best on the island. Bajan Blue offers delicious eats in a laid-back setting, while the more formal L'Acajou is the place to see and be seen whilst dining on gourmet treats.
Again, golfers are in their element at Sandy Lane. Choose from three courses, including the stunning Tom Fazio-designed Green Monkey course. The course was carved from an old limestone quarry and is exclusive to Sandy Lane's guests. 
If that all sounds a little too energetic, finally, you'll be happy to know that Sandy Lane's Spa offers a wide range of pampering treatments for ultimate post-beach recovery.
Best for: Out and out luxury, Family Getaways, Golf Holidays, Celebrity-Spotting. 
Book a stay at Sandy Lane now. 
So now that you're the expert on luxury hotels in Barbados, the only question that remains is which will you book for your next getaway?
Here's more reading to inspire a weekend getaway to Barbados. 
GET THE DISCOVERIES OF MAGAZINE
Get your free copy of The Discoveries Of's digital magazine. Unmissable travel destinations and inspiration to fuel your wanderlust. Straight to your inbox.