There's no beating around the bush. The southern tip of South America boasts natural wonderlands few can compare with. So when you're looking to explore, these national parks in Patagonia await to take your breath away.
Split between Chile and Argentina, Patagonia is a rugged region that showcases some of the last pristine wildernesses on Earth. But, with each having an enticing allure in its own right, deciding which to visit can seem like an impossible task.
Lucky for you, I fancy a challenging task. Just like planning a 2-week South America itinerary, this guide to Patagonia's national parks, you'll find, is a challenge well accomplished.
I doubt you need an invitation, so let's get going.
Stunning National Parks in Patagonia
Patagonia National Parks in Chile
More commonly known as Chilean Patagonia, this side of the breathtaking Andes Mountains comprises three main regions. These are Aysén, Magallanes and Chilean Antarctica, and Los Lagos. Here are the best Patagonian national parks in Chile you should visit.
Torres del Paine National Park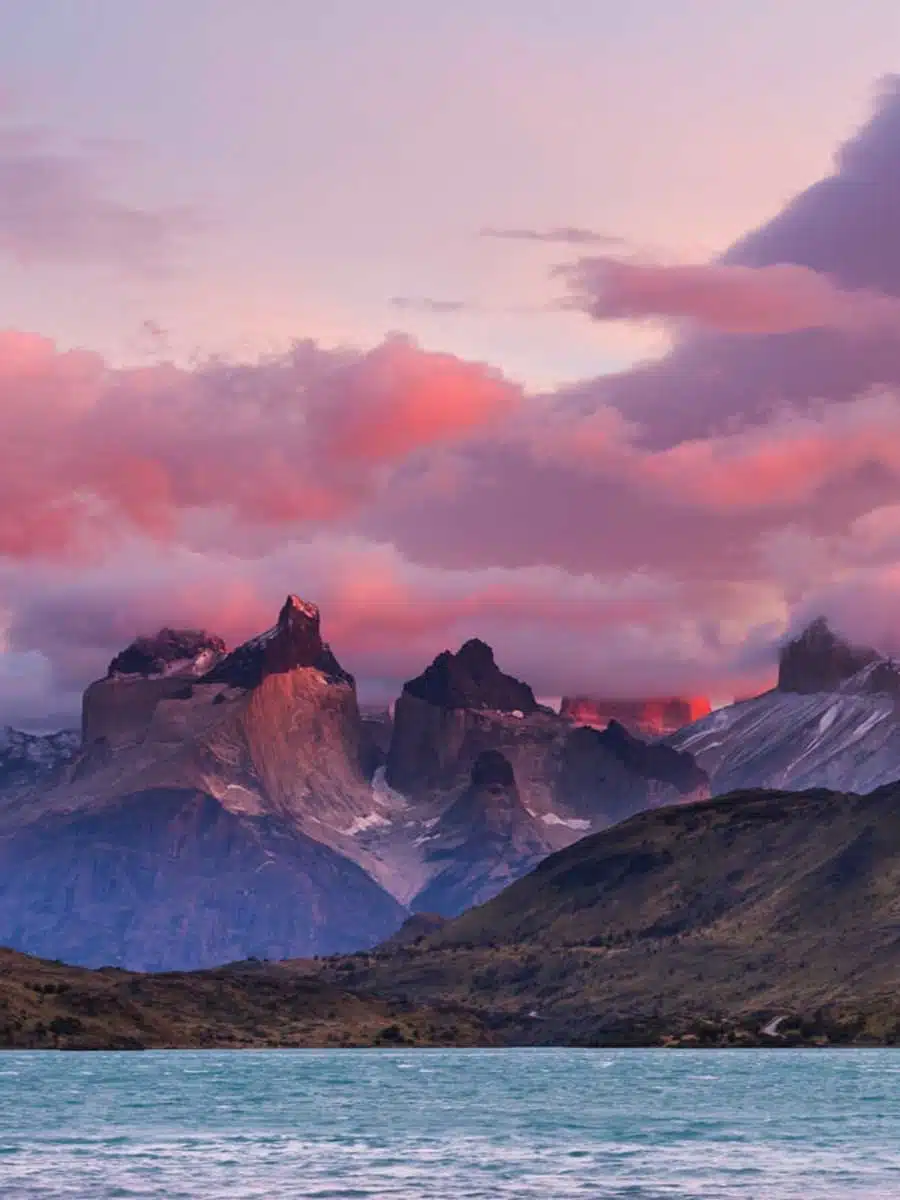 Arguably the finest national park in South America, Torres del Paine is a jaw-dropping display of the majesty of Patagonia.
From where the park gets its name, the three towering granite peaks of the Paine mountain range are just one reason thousands flock here annually.
Covering a massive 1,810 sq km, it's known for its dramatic landscapes that blend bizarre rock formations in its mountains with striking glacial lakes. If you're on the hunt for pure eye candy, the park does not disappoint, with highlights such as the Mirador Las Torres and its Grey Glacier.
Although some areas of Patagonia become inaccessible during harsh winter months, Torres del Paine is open year-round. The park has numerous fun activities, but its impressive hiking trails are the most noteworthy.
Thanks to superb infrastructure, the trails of Torres del Paine are easily accessible and diverse, with day hikes and multi-day excursions. The most famous among these is the whopping 69 km W-trek. This journey takes you to some of the park's biggest attractions and takes about 4 to 5 days to complete.
Tip: If you're planning on trekking the Torres del Paine W-trek, read my step-by-step guide for every bit of info you might need.
Parque Patagonia (Patagonia National Park)
National parks usually encompass landscapes and wildlife that are rare or in need of conversation. For a new national park to open nowadays, however, is a rare thing indeed.
Well, in 2018, the Aysén region of southern Chile welcomed the opening of the Patagonia National Park (Parque Patagonia). The brainchild of conservationist Kristine Thompkins, the park has quickly shot to fame.
Sitting at the foot of the Andes mountains in the Chacabuco River Valley, it spans 1,787 sq km and earns the title of the 'Serengeti of the Southern Cone'. Trust me, the wildlife here is simply awe-inspiring. From the lama-like guanacos, the rare huemul deer, and pumas to the majestic Andean condor.
Of course, there is no shortage of amazing landscapes, from wetlands to mountains and massive glacier-fed lakes. These create the perfect setting for unforgettable hiking escapades.
The 23km Lagunas Atlas (or High Lagoons) trek is the most popular trail for eager explorers. An 8-hour hike near the visitors centre provides expansive views of the Chacabuco Valley and the northern Patagonian ice fields. For a more challenging hike, the staggering 96 km three-day Avilés to Jeinemeni trek is pure isolated adventure bliss.
Tip: As the park still undergoes restoration, you'll need a high-clearance all-terrain vehicle to explore some areas properly.
Pumalin National Park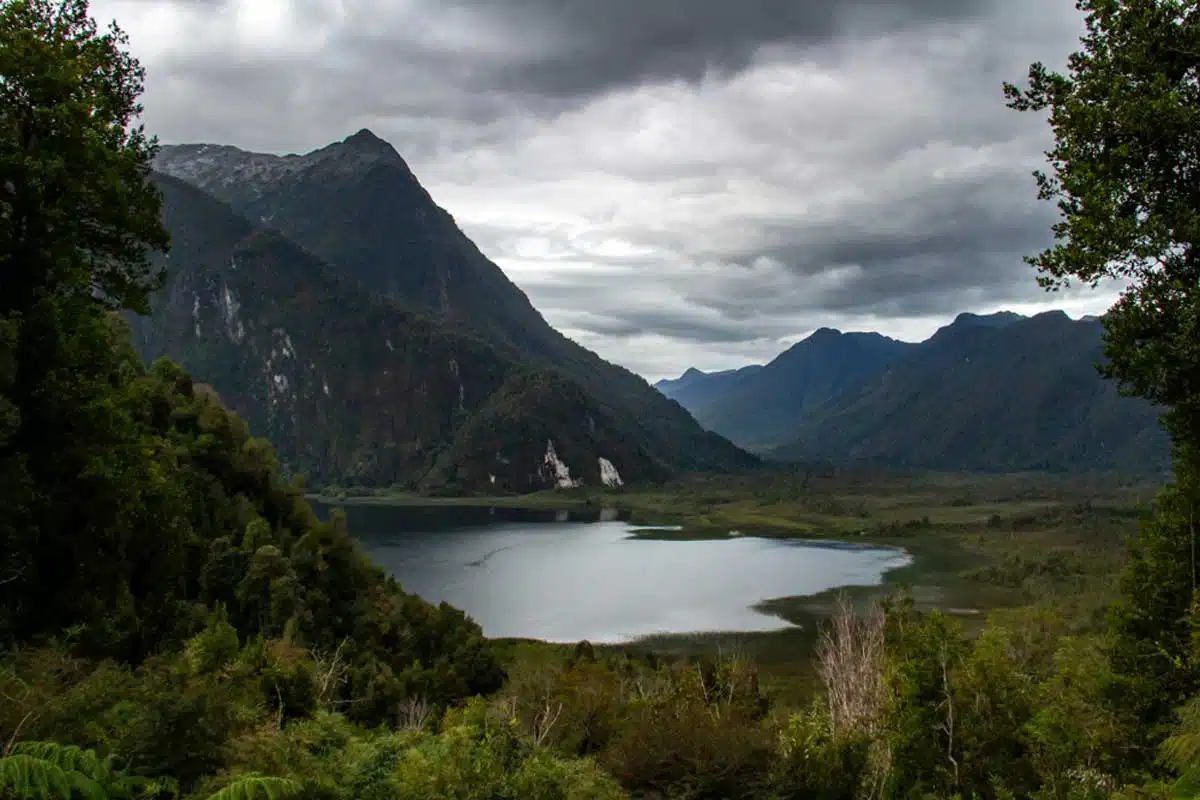 Once you travel south through the scenic town of Hornopirén, the land quickly becomes a maze of stunning fjörds and tiny islands. Welcome, friends, to Parque Nacional Pumalín (Pumalin National Park).
Formerly the largest private nature reserve in the world, Doug and Kristine Thompkins donated Pumalin to the Chilean government in 2017. Coming in at a mindblowing 2,889 sq km, it's one of the largest in South America.
If you've ever wondered which of Patagonia's national parks offers the broadest outdoor experience, the answer is Pumalin National Park. Most of its northern areas are only accessible on a boat cruise or via a multi-day kayak adventure (how fun does that sound?).
In contrast, the southern regions of the park present captivating hiking trails, scenic campgrounds, and overnight cabins. Trailblazers rejoice as the park features many treks ranging from 3 km to 28 km. And as a bonus, most start from the southern highway or El Amarillo, just south of Chaitén.
Diversity is the name of the game here, as some trails take you to the Sendero Volcán Chaitén crater while others take you to Sendero Los Alerces. Here you'll find majestic groves of the endangered Alerce tree, with some being nearly 4,000 years old.
A standout for any wanderlust-filled traveller, the Carretera Austral, a 1,200km long gravel road, awaits. Stretching from Puerto Montt in Chile's Lake District and ending in Villa O'Higgins, it's a popular multi-day hitchhiking or driving adventure.
Tip: Most trailheads begin close to a variety of campgrounds. Make the most of this by moving between them to accommodate your hiking adventures.
Queulat National Park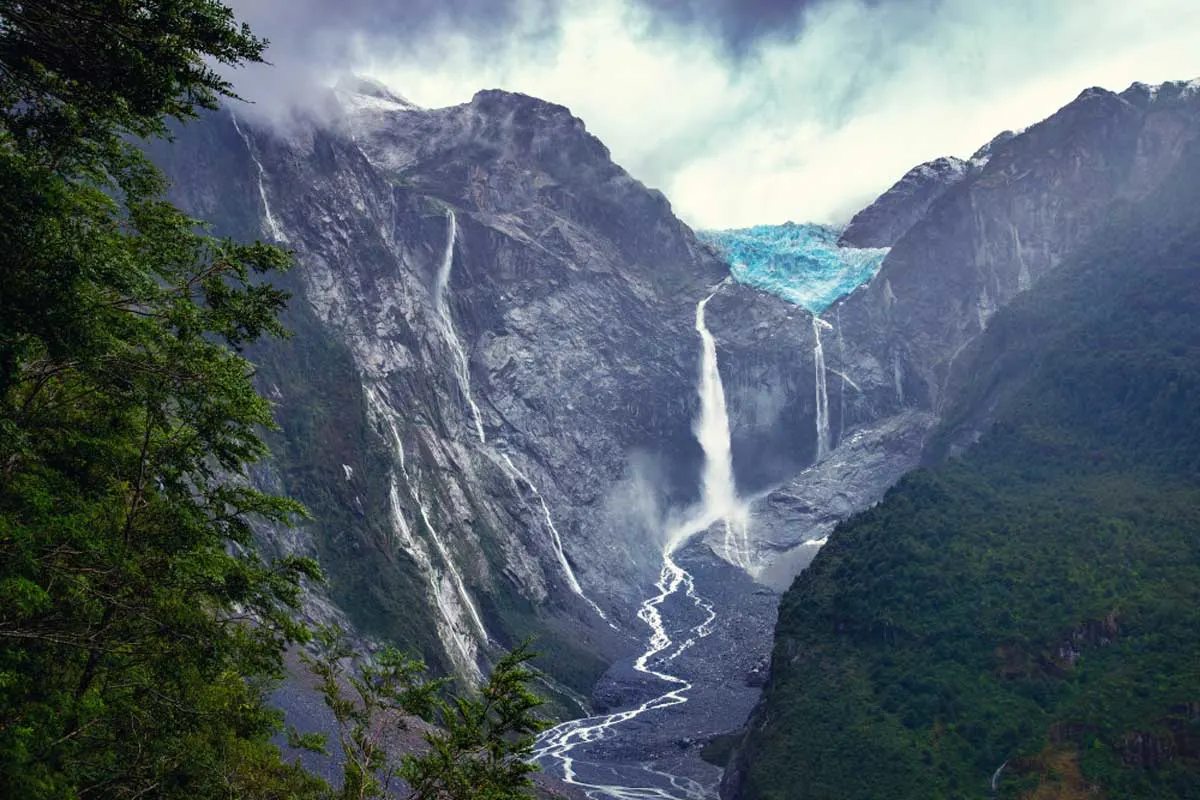 Located within the Aysén region of Patagonia, the Queulat National Park (Parque Nacional Queulat) straddles the Carretera Austral between Coyhaique and Chaitén. Often overlooked by visitors, it's not one to miss.
Queulat spans roughly 1,500 sq km and proudly showcases picturesque forests, jagged mountain peaks, raging rivers, and spectacular waterfalls.
Oh, I almost forgot…
It also boasts some almost surreal high-altitude lakes surrounded by temperate rainforests.
These, in turn, are home to some of the world's rarest plants, wildflowers, and unique animals. Now, you might wonder why the park is not on more ultimate travel bucket lists. Well, probably because it's almost always raining.
But don't let the weather rain on your parade (literally). The park will reward you if you are up for some bushwhacking through lush and sprawling rainforest floors.
The biggest reward lies after a relatively easy 5.6km hike that takes you to the Mirador Ventisquero Colgante viewpoint. Here you can marvel at the park's biggest attraction, the hanging Ventisquero Colgante glacier.
Tip: Considering the very high rainfall in Queulat, check out my essential packing list ideas to ensure a dry-as-can-be trip.
Patagonia National Parks in Argentina
While Chile only makes up about 10% of Patagonia, it does feature amazing national parks. However, not to be outdone, Argentina, which holds the majority of the region, has equally as many must-visit parks.
Los Glaciares National Park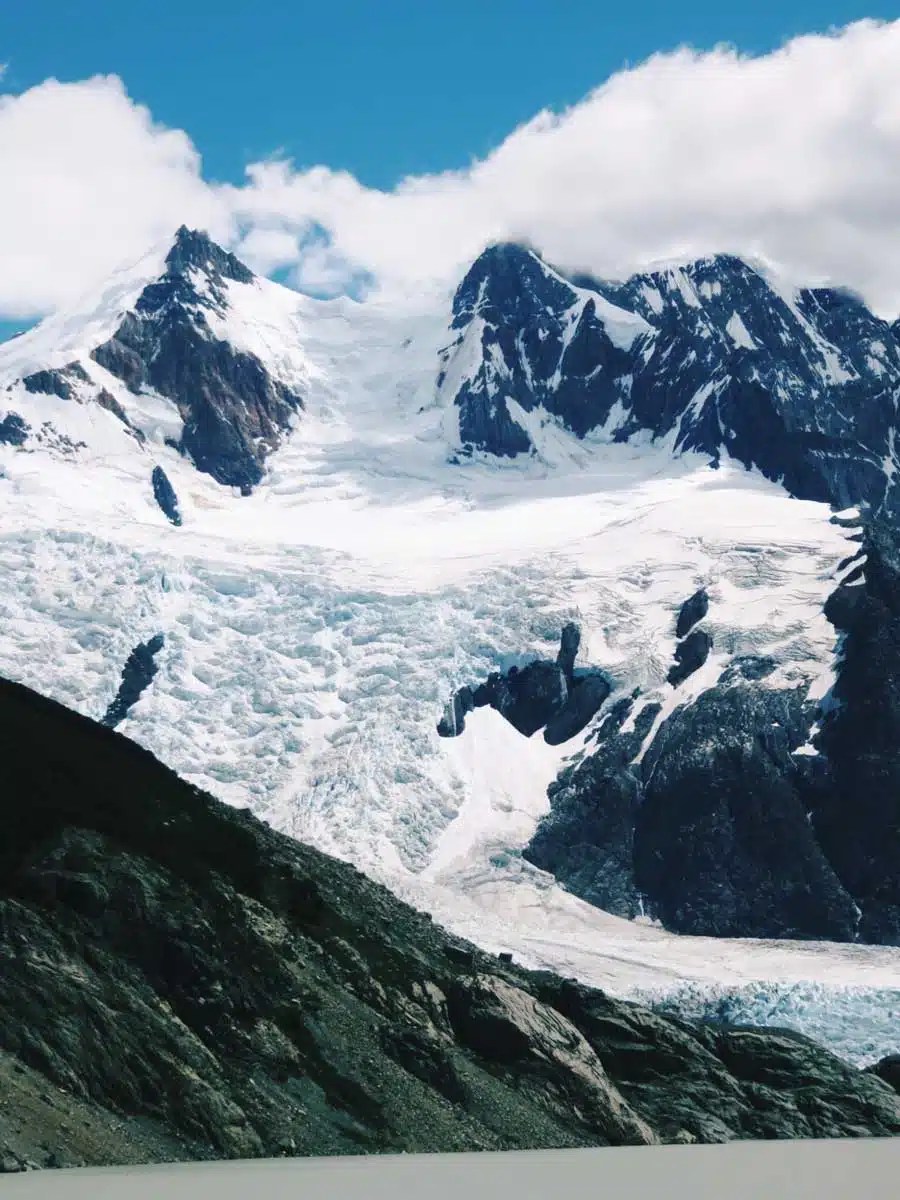 There aren't many places I'd wager on Earth that can make you feel like you're standing on the world's edge. One such place is Los Glaciares National Park in Patagonia, Argentina. And that's just the tip of the iceberg (the irony is strong here).
Beyond a shadow of a doubt, Los Glaciares is Argentina's most popular and, measuring 7,269 sq km, is also its biggest national park. Sitting in the Santa Cruz province of the country lies the park, commonly divided into two zones.
First up and accessible via the charming town of El Calafate lies the southern regions of the park, filled with sheets of ice in cascading shades of white and blue. Of course, none more rave-worthy than the Perito Moreno glacier: The world's largest advancing glacier, which is accessible by land.
And how would you go about seeing it? I'm glad you asked. A series of boardwalks take you within a few hundred metres of the glacier. So close that viewings of glacier breaks tend to get spectators wet.
As for the northern regions of Los Glaciers, the craggy Fitz Roy mountain range dominates its landscape and is pure heaven for rock climbers and hikers alike. Unsurprisingly thousands flock to the cosmopolitan town of El Chaltén at the foot of the massif to use it as a base.
From here, there are many hiking trails available, including the popular day trek of Laguna De Los Tres (or the Fitz Roy trail). A 21km trail ending at a mindblowing viewpoint for Mount Fitz Roy as it towers above seemingly endless glacial lakes.
And as exhilarating (and challenging) as that sounds, even more so is the multi-day long-distance trek through the Southern Ice Field from El Chaltén.
Tip: Stay in the heart of El Chaltén at the stylish Chaltén Suites Hotel. With Mount Fitz Roy a mere 13km away, it's the perfect spot for your trip.
Tierra del Fuego National Park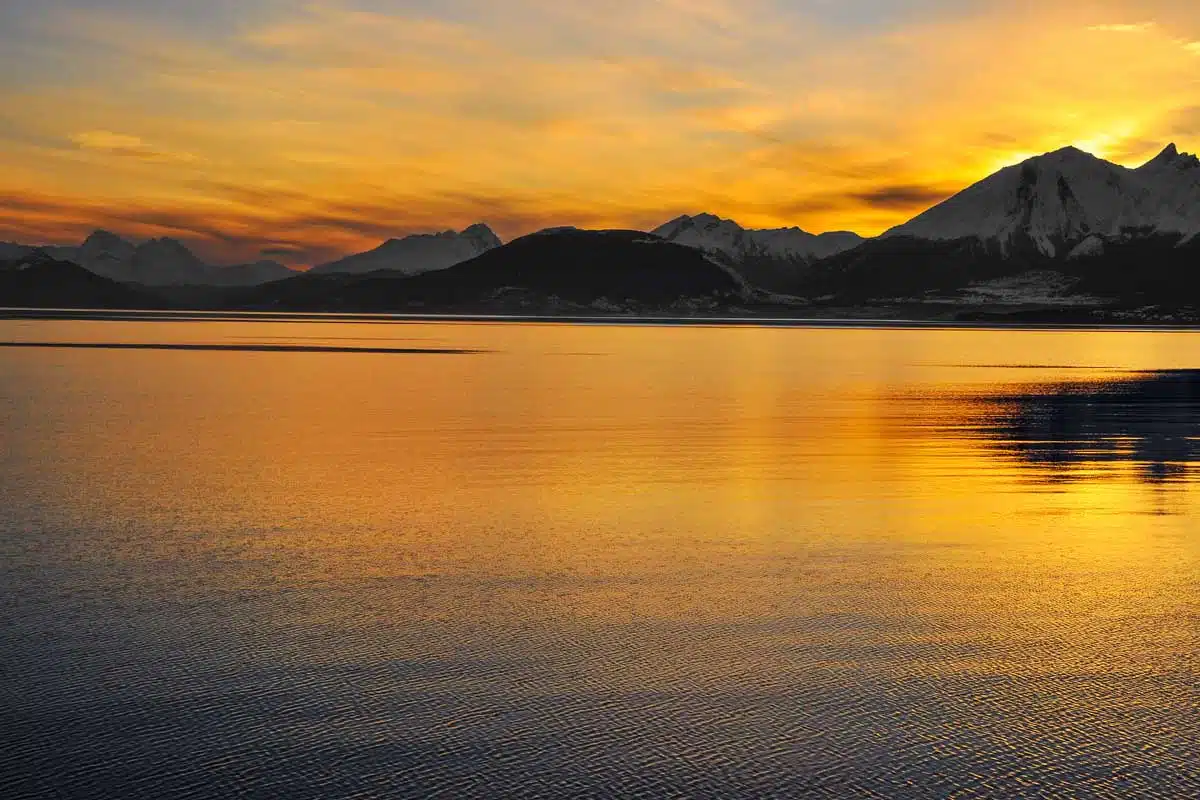 The southernmost national park in Argentina, Tierra del Fuego, goes by many names. Translated, many know it as the Land of Fire. Others call it 'The End of the World', but to those who visit, it's often called the best place on Earth.
Once you step foot on its almost mesmerising subarctic tundra, complete with jagged peaks, Fuegian forests, and pristine coastline, you'll quickly agree.
Shared by both Chile and Argentina, Tierra del Fuego's most accessible regions belong to the latter.
Covering 630 sq km, beyond its host of stunning landscapes, the park is a haven for many endangered animals. Inhabiting Tierra del Fuego is the Fuegian fox, playful Canadian beaver, and prolific birdlife life such as condors.
For those looking to experience its best hiking opportunities, there are a variety of trails to choose from. Most day hikes begin from Ushuaia, the world's southernmost city. The Laguna Esmerelda trail is famous for its relative ease, and at 9 km should take only 4 to 5 hours to complete.
However, most intrepid hikers come for the 3-day Torres del Río Chico Base Camp Trek, which is challenging and very rewarding. From sea level close to Ushuaia, it ends at a high Andean plateau with unforgettable views.
Tip: Although overnighting is not mandatory, there are numerous rudimentary camping sites in Tierra del Fuego, perfect for an authentic wild camping experience.
Nahuel Huapi National Park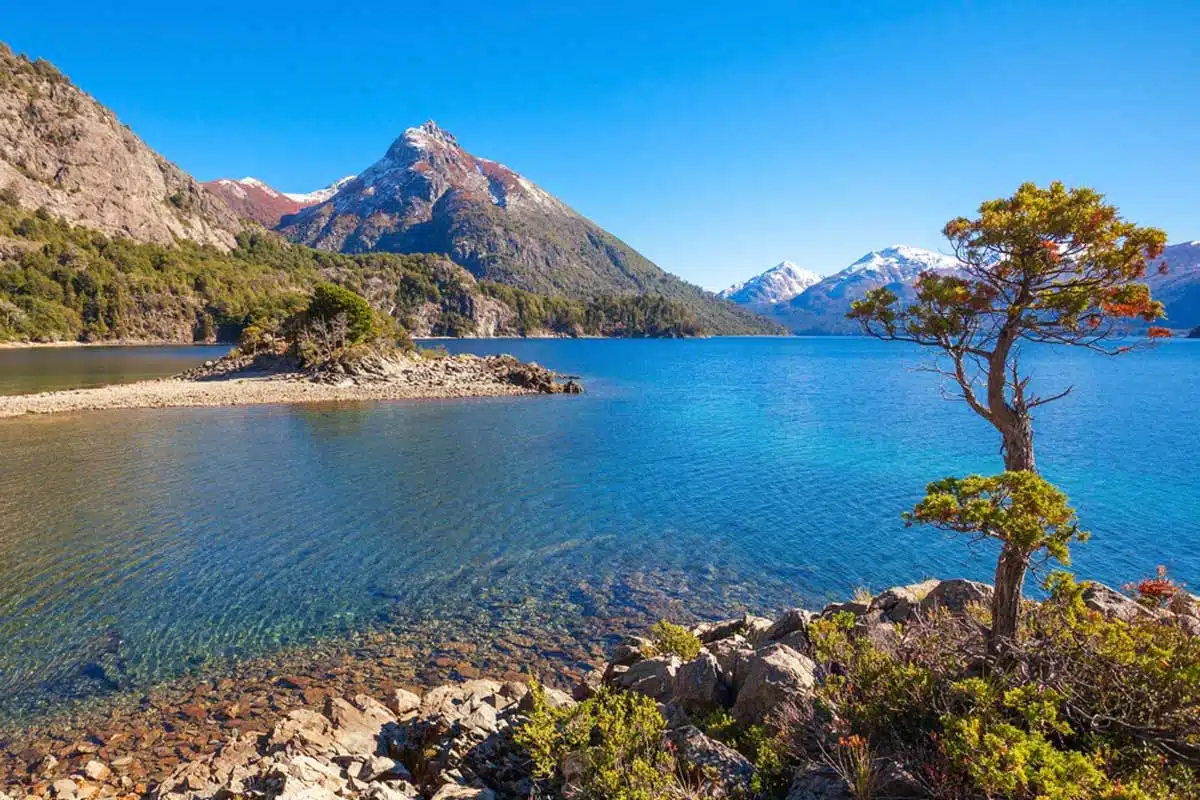 Saving the best for last is near impossible regarding these amazing parks, but Nahuel Huapi National Park in Patagonia comes close. Being the second oldest and largest in Argentina, for lack of a better phrase, it's heaven on Earth.
Spanning 7,122 sq km, the park sits close to the city of Bariloche within Argentina's Lake District. For nature lovers looking for the most scenic lakes and forests in South America, there is no competition for Nahuel Huapi.
The park contains more than 60 lakes and lagoons, whereas other parks excel in hiking and mountain climbing, so water activities reign supreme here. These include basics like swimming and kayaking but extend to more thrilling possibilities like fly fishing and sailing.
That's not to say there isn't more than enough hiking fun in the park. Prepare yourself, though, as most trails within Nahuel Huapi are moderate to strenuous treks.
The most popular trail destination is Refugio Frey, with two separate famous routes leading to it. These are the Cerro Catedral trail at 19 km one-way and the shorter but more challenging Villa Los Coihues 12km trail.
Tip: Opt for hut-to-hut multi-day hiking to get the most out of hiking in Nahuel Huapi. These huts are all located along the park's trails, making exploration and overnighting easy.
Practical Tips for Exploring Patagonia's National Parks
Should you be up for trekking either the W or O trek within Torres del Paine, read my in-depth Torres del Paine packing list guide.
Always be aware of the weather when planning your trip. The best time to explore most regions of Patagonia is in the austral spring or summer months. These begin in September and end in March.
Although not nearly enough, the average best time to explore Patagonia is between 7 and 10 days. This will allow you to experience some of its best highlights without rushing.
To get to Patagonia using international flights, book your ticket for Punta Arenas Airport (PUQ) or El Calafate International (FTE).
Patagonia National Parks: Map
Read More Patagonia National Park Guides
Love This? Save and Share on Pinterest