Hiking the W or O trek in Chile's Torres del Paine National Park is at the top of many an adventurer's bucket list. Planning a trip to the Torres del Paine and not sure what to pack? I've got you covered.
Torres del Paine Packing List: At a Glance
Backpack
Daypack
Waterproof cover if your backpack doesn't have one
A lightweight tent
Four seasons sleeping bag
Roll mat
Collapsible water bottle
Head torch
Clothes (more detail below)
Toiletries (more detail below)
Bin bags
Mess kit
Camping stove
Swiss army knife
Hiking poles (optional)
Small first aid kit with any medicine you need
Camera (for all those awesome photos you are going to take) + spare battery or portable charger
Duct Tape
Earplugs and eyemask
The Torres del Paine is a place of legend – soaring peaks, jewel-coloured lakes, stunning scenes and some of the best hiking you can find in Chile, South America. It's hands-down one of the best things to do in Chile and should be at the top of your list if you're planning a trip to Patagonia.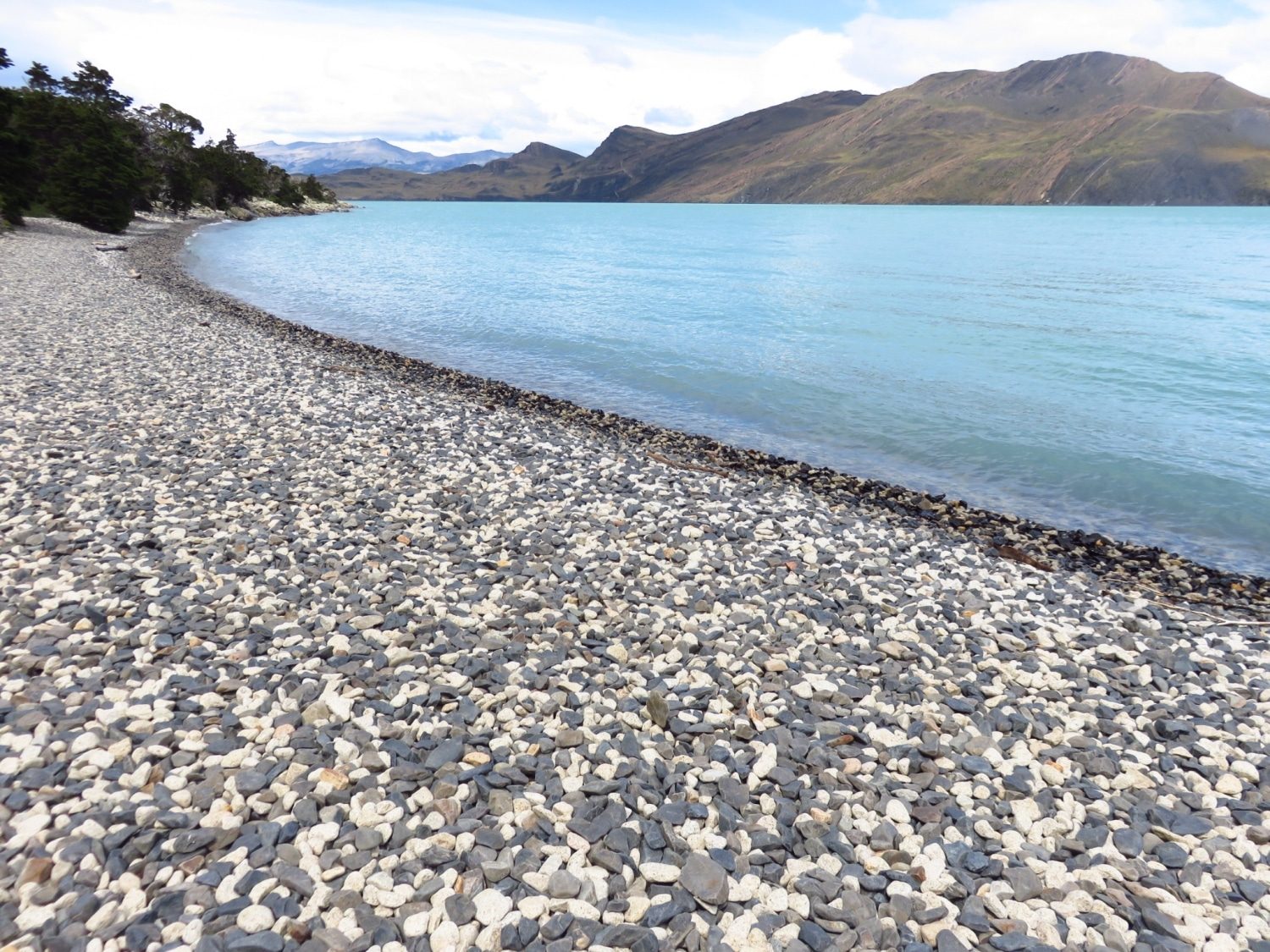 I loved my time in the Torres del Paine National Park the W trek was one of the best experiences I had on my last trip to South America. I'd wavered about whether I'd be able to do the hike solo, or whether I had enough te to complete the trek and still see more of Patagonia. In the end, I'm so glad I went.
Read more about my experience of hiking the W trek in Torres del Paine.
That said, preparing for the trek wasn't the easiest of tasks. When you're travelling for a long-term (or even if you're not) we all know that every kilogram counts.
Deciding what you need and what to bring is a tough call – the park has notoriously changeable weather conditions meaning you need to come prepared for rain, hot sunshine, gale force winds and even snow in the course of one day (this actually happened to me while I was on the hike).
Thanks to some savvy advice from friends and travellers, I think I got the packing balance just right – not too much but enough stuff to keep me comfortable throughout the trip.
I've assumed that you are going to be camping and eating your own food during your hike – if you're not, you can cut out the camping kit and most of the food items and rejoice in the knowledge that your pack is going to be significantly lighter.
What Backpack and Daypack Should I Bring to the Torres del Paine?
The short answer is the ones you have. The answer will depend on if you are long-term travelling around South America or whether you are going on a specific trip to hike in the Torres del Paine.
If you're going straight to the Torres del Paine, you're best off with a small carry on backpack and a packable daypack. The Lowe Alpine Cholatse 50 is a good option – it has hiking pole attachments, is lightweight, front opening (as well as top opening) and has a waterproof cover to keep your stuff dry if it rains.
For the packable daypack, the Matador Freerain24 Backpack is a good choice if you have the money, as it's fully waterproof, light and rolls up into a tiny bundle.
If you're long-term travelling around South America, you'll need a bigger backpack for the rest of your trip (unless you travel super-light), in which case The Osprey Farpoint 70 also comes with a detachable 13 litre daypack that can be clipped to the back of your pack, or to the front harness to help with your balance.
Leave anything you don't need with you on the trek at your hostel in Puerto Natales – my hostel The Singing Lamb (highly recommended) had huge lockers just for this purpose, as do most of the hostels in the town.
Camping Gear: Which Tent Should I Bring? What Other Camping Gear do I Need?
You can bring your own camping gear – but I'd only recommend doing that if you are camping in other places in South America. If you're just going to be camping on this trip, Erratic Rock in Puerto Natales has a fully-stocked rental outfit for you to rent your stuff from.
Lightweight Tent
You need to tread a careful balance between making sure your tent is up to the task of keeping you snug and dry during the park's notoriously unpredictable weather, and yet light enough for you to carry with ease.
The Snugpak Ionosphere 1 man tent is the best one man tent for camping that I've used. It's pretty small and low but is really quick to pitch and only weighs 1.5kg.
Four Season Sleeping Bag
The Venom 600 from Vango is a great value option.
Roll Mat
One thick enough to make it worth bringing
Other Essentials for Your Torres del Paine Packing List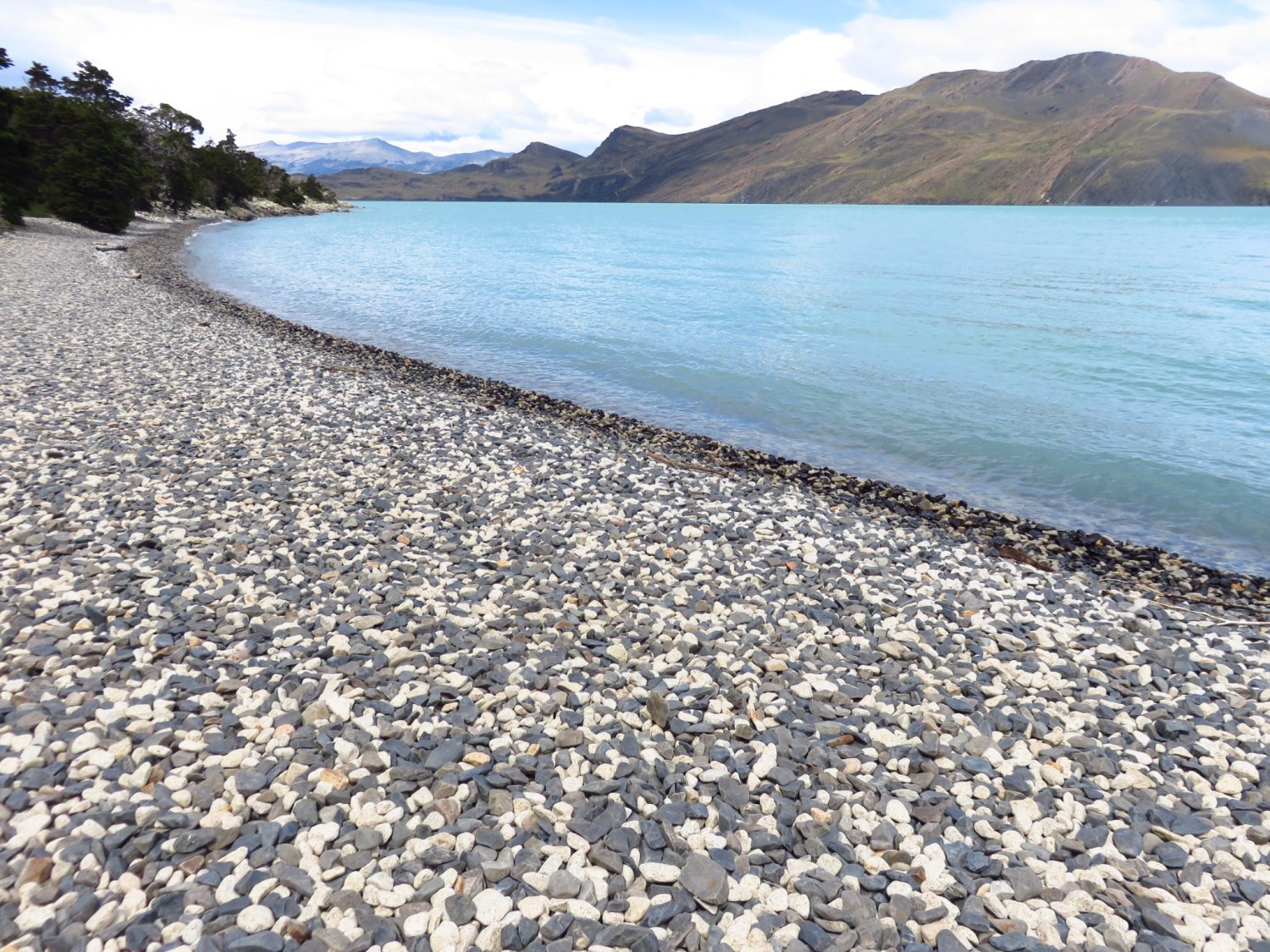 Collapsible water bottle or water bladder – you'll need to drink plenty on the hike, but there are lots of glacial streams for you to fill up from. Head torch
Mess kit (can be rented from Erratic Rock)
Camping stove (same as above)
Swiss army knife
Camera (for all those awesome photos you are going to take) + spare battery or portable charger – I travel with a Sony a6000 – you can also read my travel camera reviews here.
Printouts of refugio or campsite confirmations
Travel insurance details – make sure you have travel insurance.
Cash (US dollars or pesos) and cards. Make sure you have enough cash for what you need though, the refugios have card machines but they're not that reliable.
Duct Tape
Earplugs and an eyemask – there's always someone in camp who snores really loudly and the sunrise can be pretty early.
First Aid Kit. Bringing a first aid kit might feel a bit OTT but can come in handy. At the very least make sure you have a few emergency painkillers, diarrhoea tablets (trust me on this one, you can save yourself a lot of difficulties) and plasters.
Looking for more travel inspiration? Read my full range of South America travel guides and tips.
Which Clothes do I Need to have on my Torres del Paine Packing List?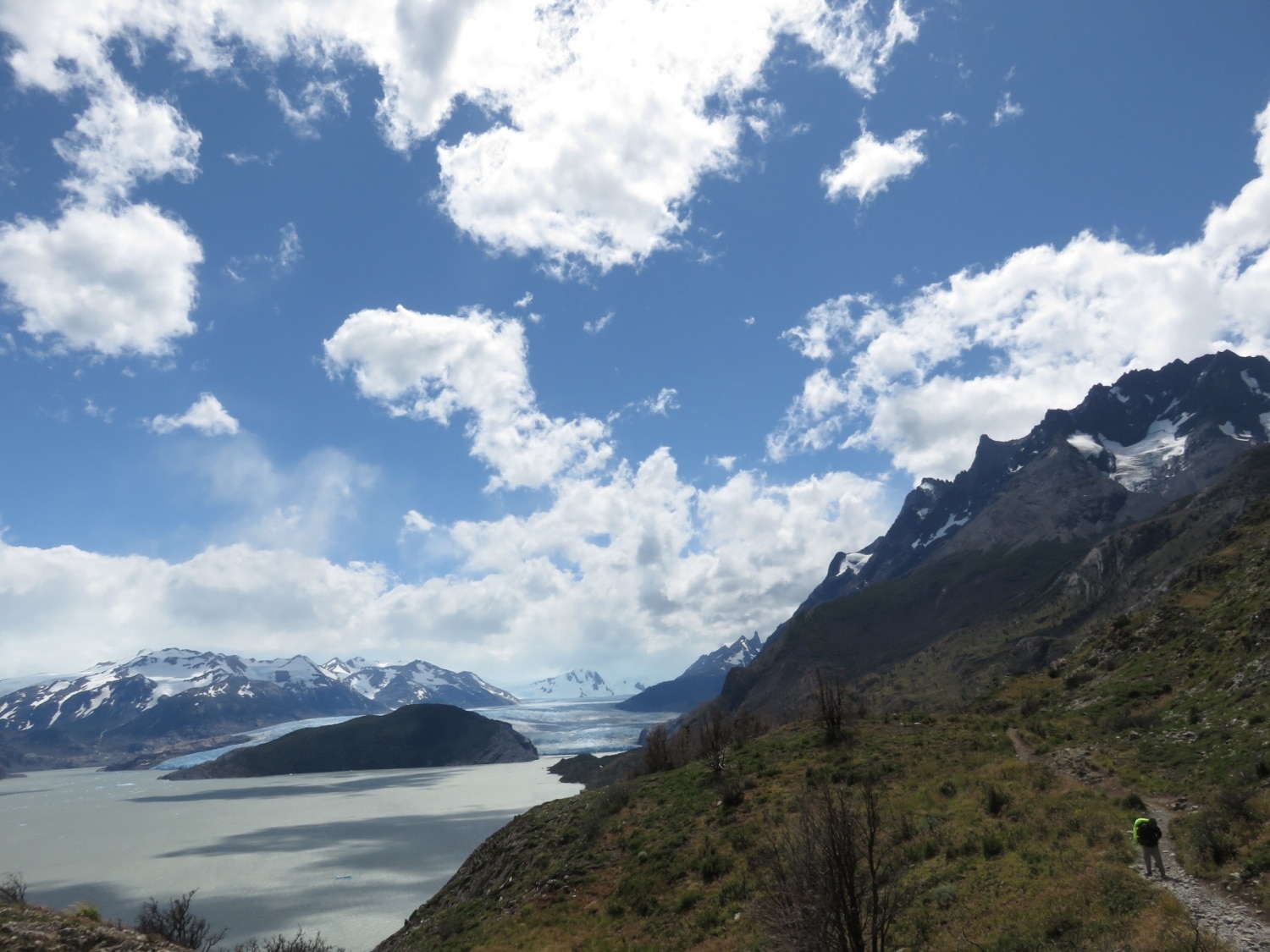 Hard shell jacket. The Patagonia Torrent Hardshell is good value and packs up into its own pocket so you can put it away when the sun is shining.
Fleece jumper or hoodie – The North Face Women Osito 2 does the trick for me.
Thermal base layer top.
Hiking trousers or leggings.
Hiking shorts (optional)
Thermal bottoms
Underwear
Sports Bras
Brimmed hat
Sunglasses
Wooly hat
Waterproof Gloves
Neck gaiter or buff (optional but really useful for keeping your neck warm)
3 pairs of hiking socks
Hiking boots – I've had my Berghaus Expeditor AQ Ridge
boots for a while and they've always been reliable as well as being lightweight. I hiked all across Patagonia, including on the W Trek in them without any blisters or sore feet. Yep, you heard me right. No blisters.
Should I Bring Toiletries?
Hell to the yes. I know some people are perfectly comfortable going for days on the trail without bringing any toiletries but I'm not one of them and I'm guessing that you aren't either. If you are, feel free to skip this section and make sure you're not sharing a tent with anyone along the way 🙂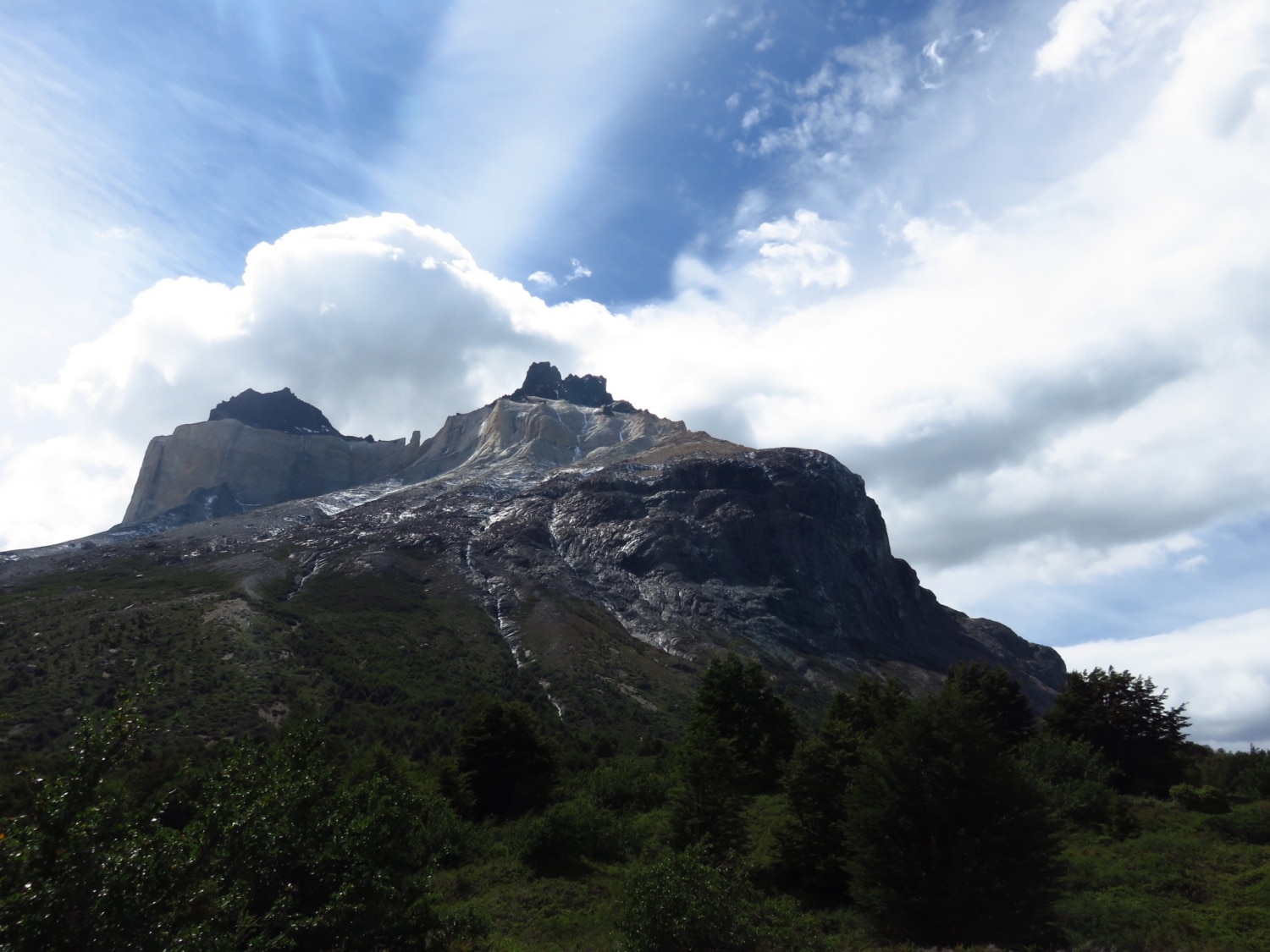 What Food Do I Need to Bring on my Torres Del Paine Hike?
If you're staying in refugios, you can book breakfasts and dinners to eat at the refugios and packed lunches that they give you to bring along with you.
The food in the refugios is varied – my advice is to expect for it to be bland and then be pleasantly surprised if it turns out to have some flavour. Better than the other way round. Even if you are booking all your meals at the refugios, make sure that you bring some extra snacks to keep you going throughout the day.
If you're not staying on refugios then it goes without saying that it's completely up to you to make sure that you've brought enough food for the trip. The people you meet on the trail are nice, but not so nice that they're going to share their post-hike meal with you like it's the last supper (some are though, 'cos hikers are a lovely bunch overall).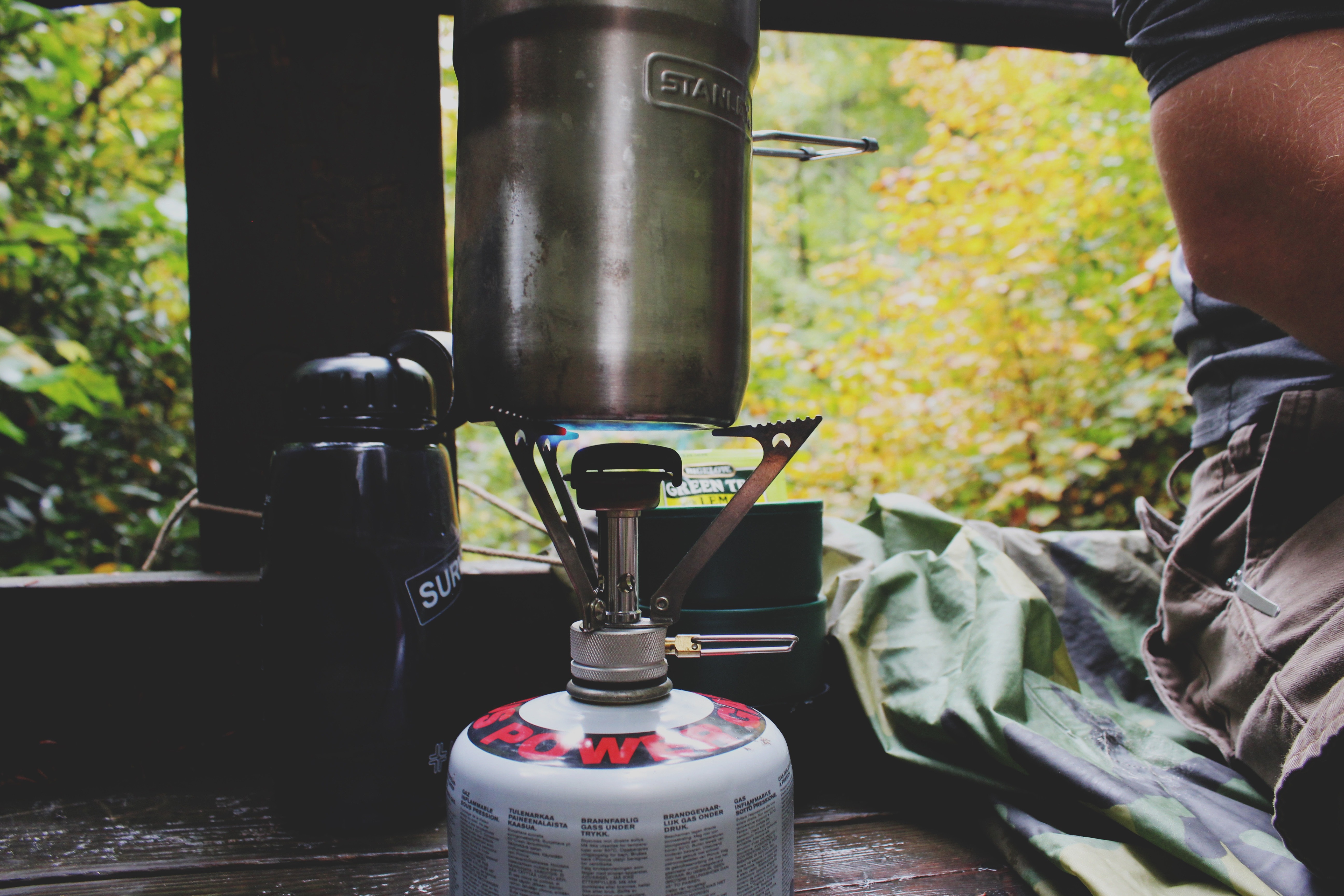 The quantities that you will need of the food listed will vary depending on how many days you're hiking in the park. Be generous to yourself.
Quick-cook oats (oat-so-simple's a great choice) or oatmeal mixed with meal powder
Dried pasta, couscous or rice (can bring boil in the bag instead)
Ramen noodles
Instant potatoes
Instant packet soup
Sachets of tuna in oil
Salami or cured meat
Nut butter
Oatcakes or crackers
Dried fruit and nuts
Beef or vegetarian jerky
Tea bags and coffee granules (this is a hike, not the end of the world – coffee is necessary)
Nice to Haves
Kindle or book
Playing cards
Earphones
Hiking poles (optional)
So there it is, the ultimate Torres del Paine Packing List. I'd love to hear your favourite parts of the trek or if there's something that you think should be added to the list. Otherwise, happy hiking and have a great trip. Going backpacking in South America? Check out my handy backpacker's packing list.