Looking for the best hikes in Chile? Explore the country's awe-inspiring landscapes on these unforgettable trails.
Chile is a land of extremes, stretching from the world's driest desert to the frozen beauty of Patagonia – little surprise then that it offers some of the most stunning hikes on the planet.
Think of Chile as an adventurer's dream come true, so why wouldn't you want to put your hiking boots to work? I've just returned from my third trip to Chile and cannot get enough of it – hiking included.
I'm not exaggerating when I say that hiking in Chile has paved the way for some of the most unforgettable experiences in my life, whether that's watching the sun's last light set the Torres del Paine ablaze in a glow of fire, or seeing the Atacama spread out below from the top of a volcano.
Whether you're an avid trekker or a casual wanderer, join me as we adventure through Chile's best hikes.
Best Hikes in Chile
W Trek, Torres del Paine
Length: 50 miles
Time: 4-5 days
Difficulty: Hard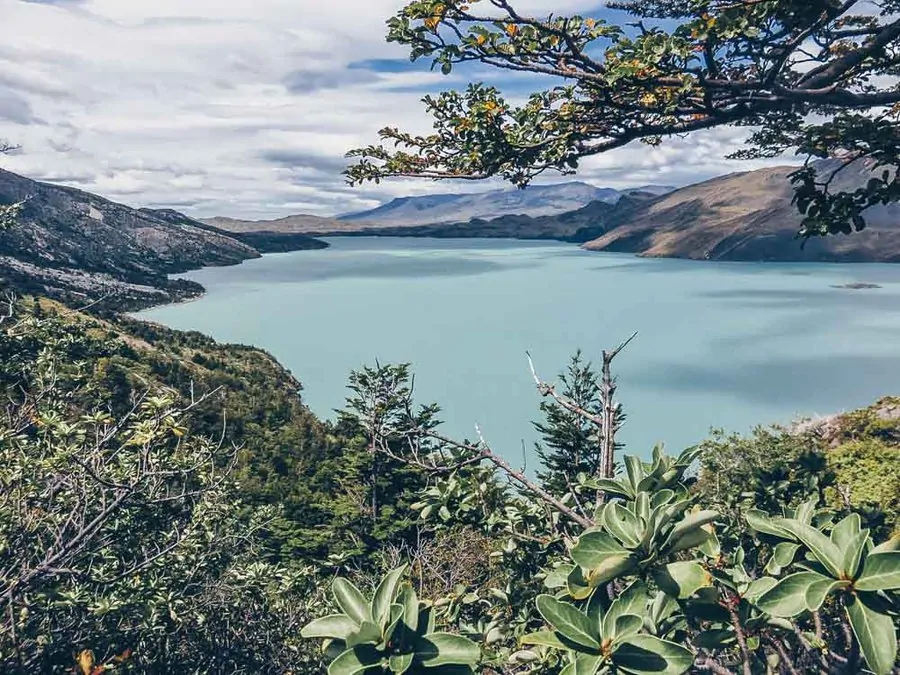 This four- to five-day trek in the Torres Del Paine National Park is among the most popular and rewarding Chile hiking tours.
The "W" shaped trek spans the entire park; you can start the hike westbound (Hotel Las Torres) or eastbound (Paine Grande campsite) and follow the well-marked trail.
Weaving through glacier lakes and campsites, the first bit of trekking, Base of the Towers, involves uneven terrain with loose rock. Then, you'll pass through the Cuernos Sector and the Paine Grande Sector until you reach Gray Glacier Viewpoint.
You can tackle this trek self-guided in summer (December – February), but guides are mandatory for the remainder of the year due to limited daylight hours and unpredictable weather.
Top Tip: The W Trek closes on the 30th of April each year, then reopens around mid-September.
O Circuit, Torres del Paine
Length: 85 miles
Time: 8-10 days
Difficulty: Hard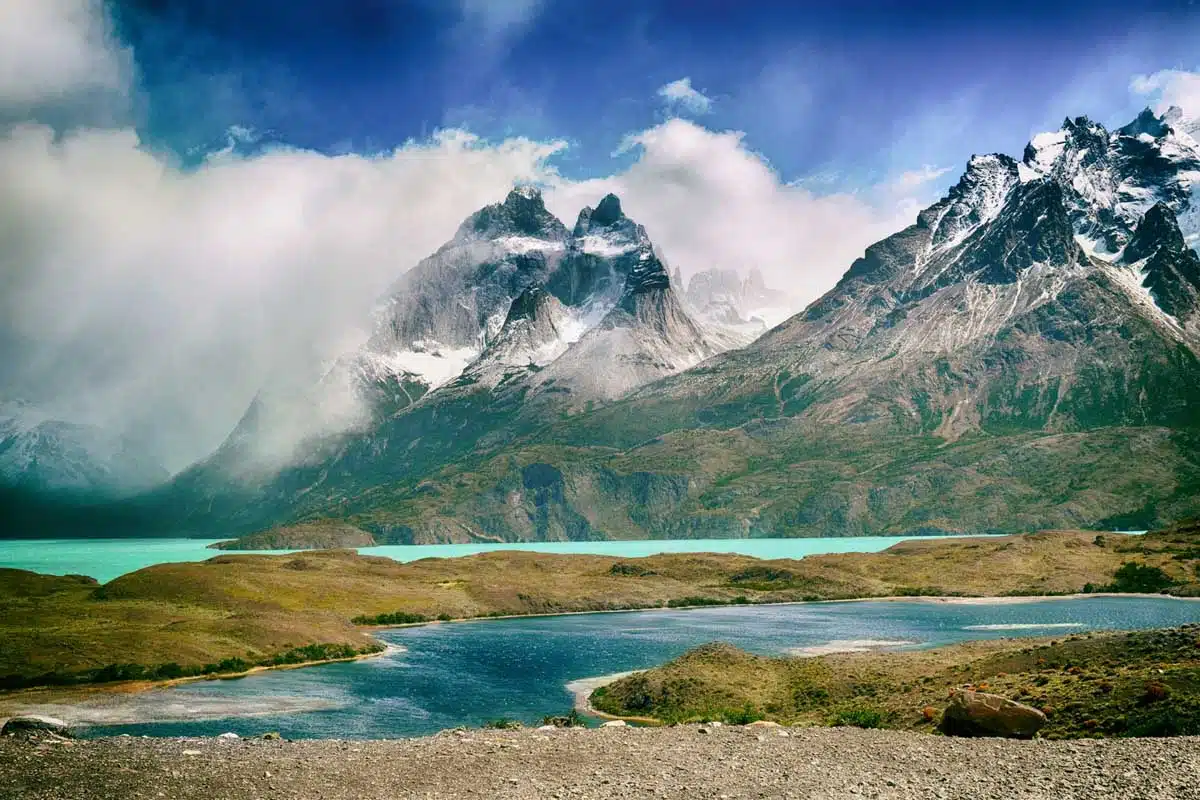 If you thought the W Trek was arduous, the O Circuit will push you further (if you're up for it!).
Double the days and roughly 25 miles longer than the W Trek, you can call yourself a proper thru-hiker by the end of this journey. Considering less than 5% of visitors to Torres del Paine National Park complete the full O Circuit, you're up for bragging rights and quiet time if you decide to take it on.
The trail starts at the Laguna Amarga entrance to Torres del Paine National Park and makes a full loop of the park, covering the entire Paine Massif.
It loops anti-clockwise around the Cuernos del Paine and continues up and over the John Gardener Pass. Then, the trail meanders alongside Glacier Grey and the rest of the Southern Patagonia Ice Field.
Lastly, you'll join the W Trek to complete your trail, ending at the striking granite torres (towers).
Cerro Toco Hike, Atacama Desert
Length: 2.7 miles
Time: 3 hours
Difficulty: Hard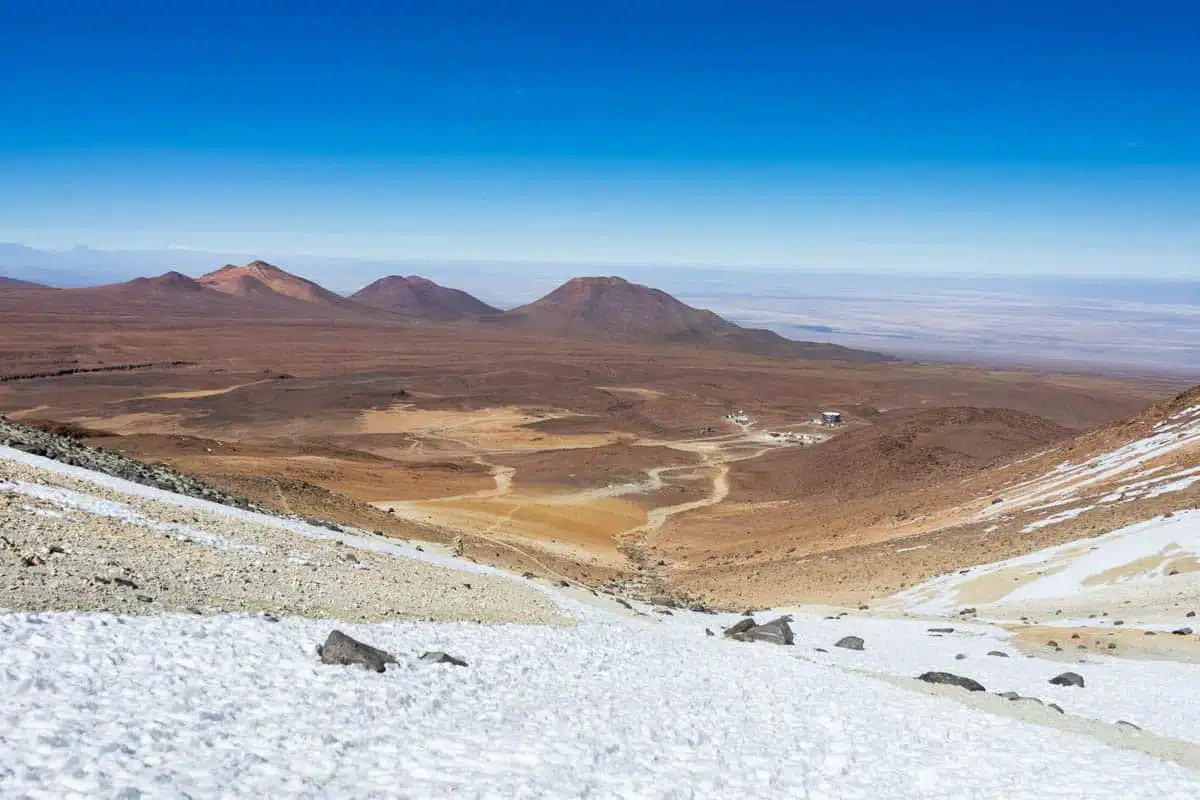 Hop on this serene out-and-back Cerro Toco trail, one of the best hikes near Chile's San Pedro de Atacama.
Cerro Toco is a (dormant) stratovolcano in the eastern parts of the Atacama Desert, characterised by high-altitude, Mars-like landscapes, cracked salt flats and lunar valleys.
The trailhead starts at a 5,200-metre elevation and gains 400 metres more to reach the summit.
If you're afraid of heights, this hike will challenge your willpower, reaching 5,604 metres in total. However, climbing up this volcano's peak, the pinnacle of Atacama rewards you with the most breathtaking vistas of Chile, Bolivia, and even Argentina.
While it's technically possible to hike Cerro Toco solo, I highly recommend going with a guide due to the high elevation.
Apoquindo Waterfall, Santiago
Length: 10 miles
Time: 6 hours 30 mins
Difficulty: Hard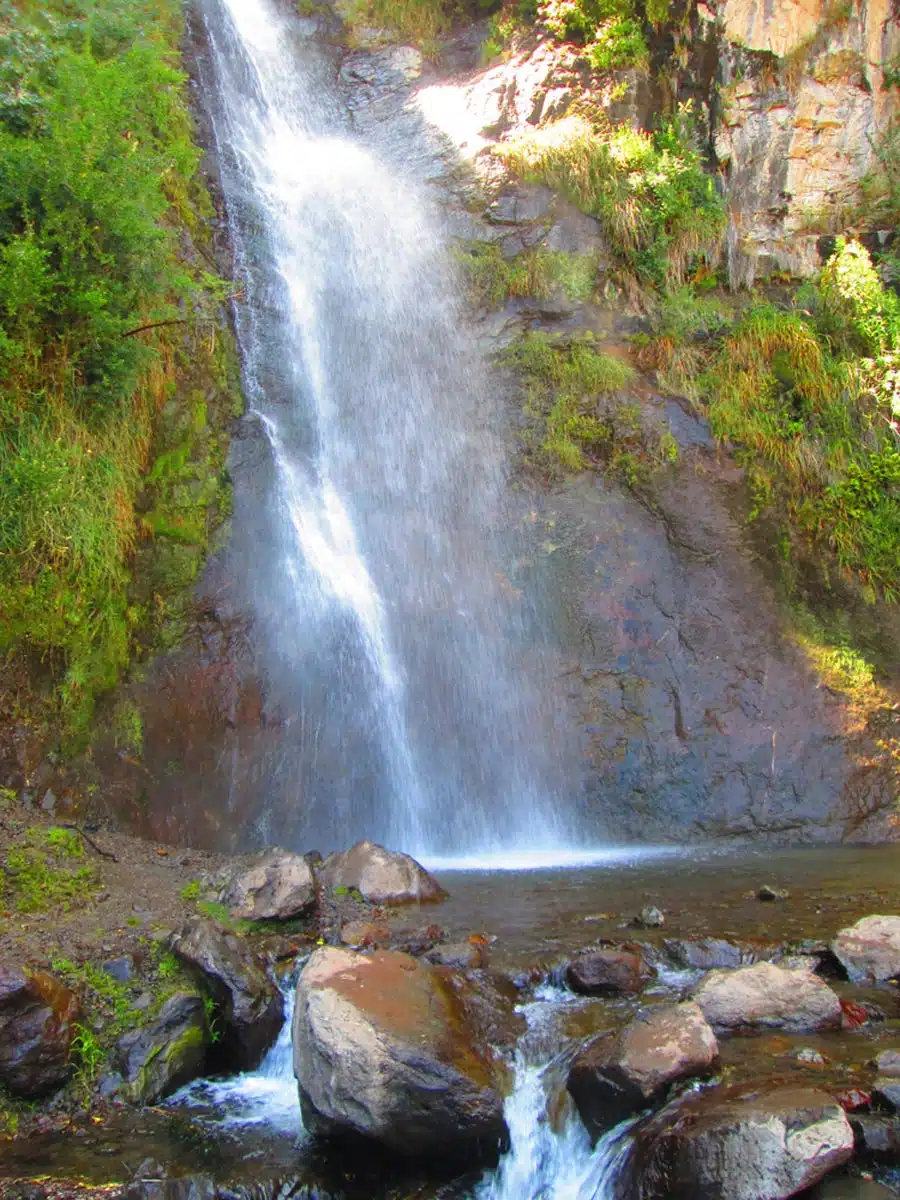 Spend a day in Santiago and experience the best hiking in Chile. This Apoquindo Waterfall hike lets you explore Santiago's best-kept secret, Aguas de Ramón Natural Park — a protected area home to the magical Salto de Apoquindo waterfall.
Open year-round, the trail begins at the far end of the Los Peumos Trail. Head upstream for the next two miles and stay near the stream until you switch your way back up the ravine walls. Carry on for another 1.5 miles till you reach the crystal-clear Apoquindo Cascades.
Top Tip: Try to check in at Aguas de Ramón Natural Park before 9 a.m. to complete the trail within the park's operation hours.
Grey Glacier Trail, Torres del Paine
Length: 13.8 miles
Time: 6 hours
Difficulty: Hard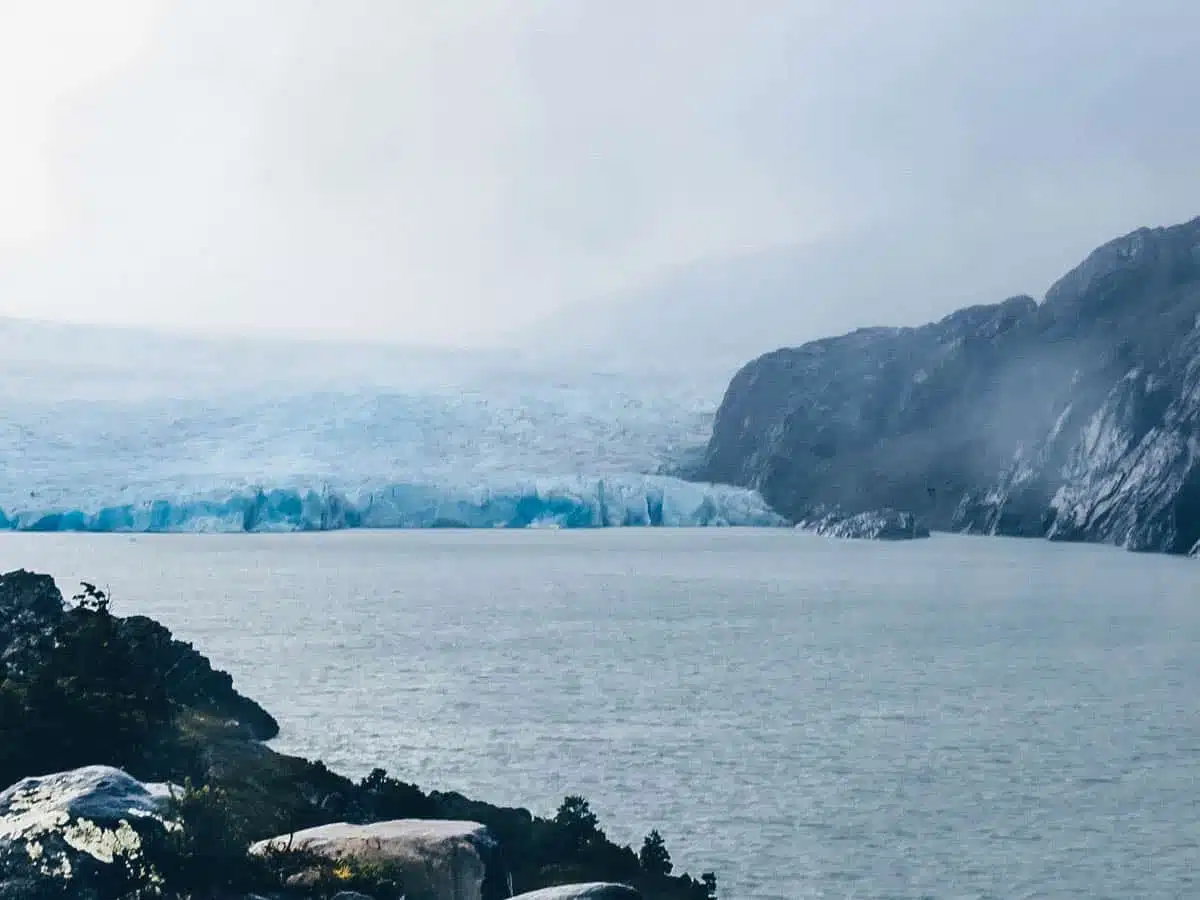 Next up is the Grey Glacier trail, promising icy lake shores and unspoiled Patagonian nature. This trail forms the western arm of the renowned W Trek and is a great option for those who want to hike in Torres del Paine but don't have several days to do one of the longer trails featured above.
Start by getting on a ferry from Pudeto, which takes you across Pehoe Lake to the Grey Glacier trailhead. Ferries depart from 11 a.m. and onwards at a fee of £27.44 (30.000 CLP). The hike ascends through a valley, winds along Lago Grey's shorelines, and peaks at the Grey Glacier base viewpoint.
Return to the trailhead by retracing your steps. Importantly, ensure you arrive back before five p.m. to catch the last boat back to Pudeto. You can do this hike self-guided, but look out for slippery conditions and wear waterproof gear.
Maunga Terevaka Hike, Rapa Nui (Easter Island)
Length: 6 miles
Time: 3-5 hours
Difficulty: Easy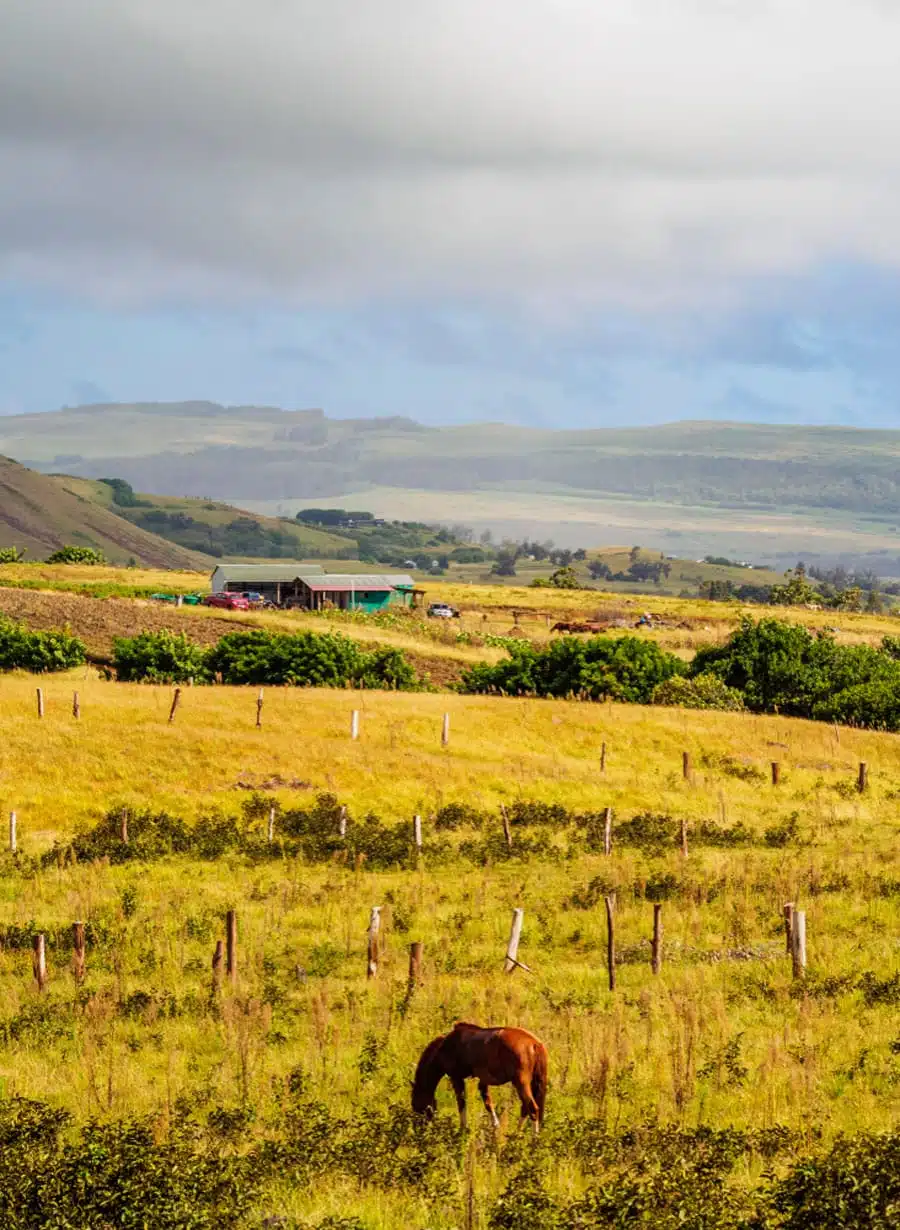 If you plan on visiting the mysterious Easter Island, hiking through it might be the best way to appreciate its subtropical splendour up close.
Opt for a guided tour, and learn all about the history of its archaeological remains, or do it yourself by trekking the Island's volcanoes and craters. Enter Maunga Terevaka – the biggest volcano on the island.
Start from the trailhead at Ahu Akivi, which is impossible to miss thanks to the looming Moai statues surrounding it. Then, follow the ATV tracks to the summit, where panoramic views over the entire island await. The trail is slightly exposed, so bring a wide-brimmed hat and lather on the sunblock.
Dientes de Navarino, Isla Navarino
Length: 33 miles
Time: 4-6 days
Difficulty: Hard 
Here's one for the extremists – a Chile hiking tour that sees only a few hundred brave souls annually. Considered one of the most gruelling hikes in South America, the Dientes de Navarino offers those brave enough a chance to walk among jagged, tooth-like peaks and experience complete isolation.
The starting and ending point is at Puerto Williams. From here, trek through the Laguna Salto, a flat and easy walk. Then, the real work begins as you climb the Paso Australis and Paso de los Dientes peaks, passing through campsites and exploring untouched parts of Isla Navarino.
Continue from Paso Ventarron through to Laguna Martillo mountains until you reach your final climb and pass of your journey: Paso Virginia.
Seasoned hikers might want to tackle this solo, but I recommend going with a guide because of the unpredictable weather and extremely remote conditions.
Top Tip: This hike is only possible in summer, and it's mandatory to register with the local police station in Puerto Williams before departing.
Sendero Transversal Trek, Chiloé Island
Length: 32 miles
Time: 5-7 days
Difficulty: Moderate
The Sendero Transversal Trek is one of the best hikes Chile offers for eager adventurers. Tread among unique ecosystems of cold rainforests and spot endemic species like the Chilean flamingo or the black-necked swan.
The hike begins at the Vizcachas Trailhead in the private nature reserve, Parque Tantauco. Traverse from Lake Chaiguata on the northern end to its southernmost part in Inío, a remote village known for whale-watching and archaeological sites of the Chono people.
Top Tip: While there are many camping areas, the amenities here are pretty basic.
Horqueta Trail, Cerro Castillo National Park
Length: 35 miles
Time: 4 days
Difficulty: Hard
Embark on one of the best hikes in Patagonia: Horqueta Trail, a linear multi-day trek showcasing the raw Chilean Patagonia like no other.
Walk amidst snow-capped mountains, experience untouched wilderness and weave through hanging glaciers and turquoise lakes.
Your journey begins in Villa Cerro Castillo, at the Las Horqueatas trailhead and continues on an old logging road for two hours. After passing through old gaucho camps (South American cowboy camps), you'll reach the Cerro Castillo National Park entrance.
From the entrance, ascend the mountains, passing through Pẽnon Pass, Morro Negro Pass, and several campsites until you reach Laguna Duff. At this point, you can loop back to the trailhead.
Villarrica Volcano Hike, Pucón
Length: 5 miles
Time: 4-5 hours
Difficulty: Hard
Pucón is a quaint Chilean town known as the country's adventure capital, thanks to the abundant lakes and volcanoes surrounding it. As one of the best day hikes in Chile, not everyone can say they've conquered an active volcano.
You won't need prior mountaineering experience – BUT it's not for the faint-hearted, andI suggest you DO use a reputable tour company to get you up and down safely. They will help you traverse the treacherous snowy conditions and perilous elevations of 2,847 metres.
Starting at the bottom of the volcano, Villarrica National Park, you'll hop on a short ski lift ride with your guide, watch the summit materialise, and jump off at the slope. After hiking over massive glaciers for four hours, you'll finally reach the summit.
Best Chile Hikes: Practical Tips
Consider packing waterproof hiking trainers for hikes through wet grasslands/rainforests. 
Carry a reusable water bottle and water filter with you to stay hydrated.
Carry all your belongings, such as keys and cards, in a daypack while hiking in Chile. 
Use insect repellent to stave off mosquitoes and other insects. 
Dress for the weather. Looking at the weather forecast before your hike can help you prepare for specific conditions. 
Avoid high grass to minimise contact with rats or mice that may transmit the Hantavirus.
Hiking in Chile: Read Next
Love This? Save and Share on Pinterest