Not yet been to the winemaking region of Casablanca Valley in Chile? Between the gorgeous, rolling hills and the unbeatable wines, it's time to plan your visit.
The Casablanca Valley wine region sits within a few short miles of Valparaiso and Vina del Mar, around 48 miles from Santiago. 
But what makes this Casablanca wine valley so special? For starters, Casablanca Valley wineries have been responsible for a large portion of Chile's total wine production since the 1980s. In fact, this is the whole country's top region for white wine production.
The valley's proximity to the Pacific Ocean and cooler temperatures affect the soil and climate, lessening the impact of harsh summer weather. This gives the grapes more time to ripen and intensify their flavours. The rich, clay-infused soil also make for some of the best, highest-quality grapes.
With some incredible wineries that offer an array of wines and traditional Chilean gastronomy, like Casa Valle Viñamar, and fabulous hotels like Hotel Casablanca, I'm sure you'll fall in love with this valley.
So what are you waiting for? Let's dive into some more of what Casablanca Valley has to offer.
Why Visit the Casablanca Valley?
Winemaking Tradition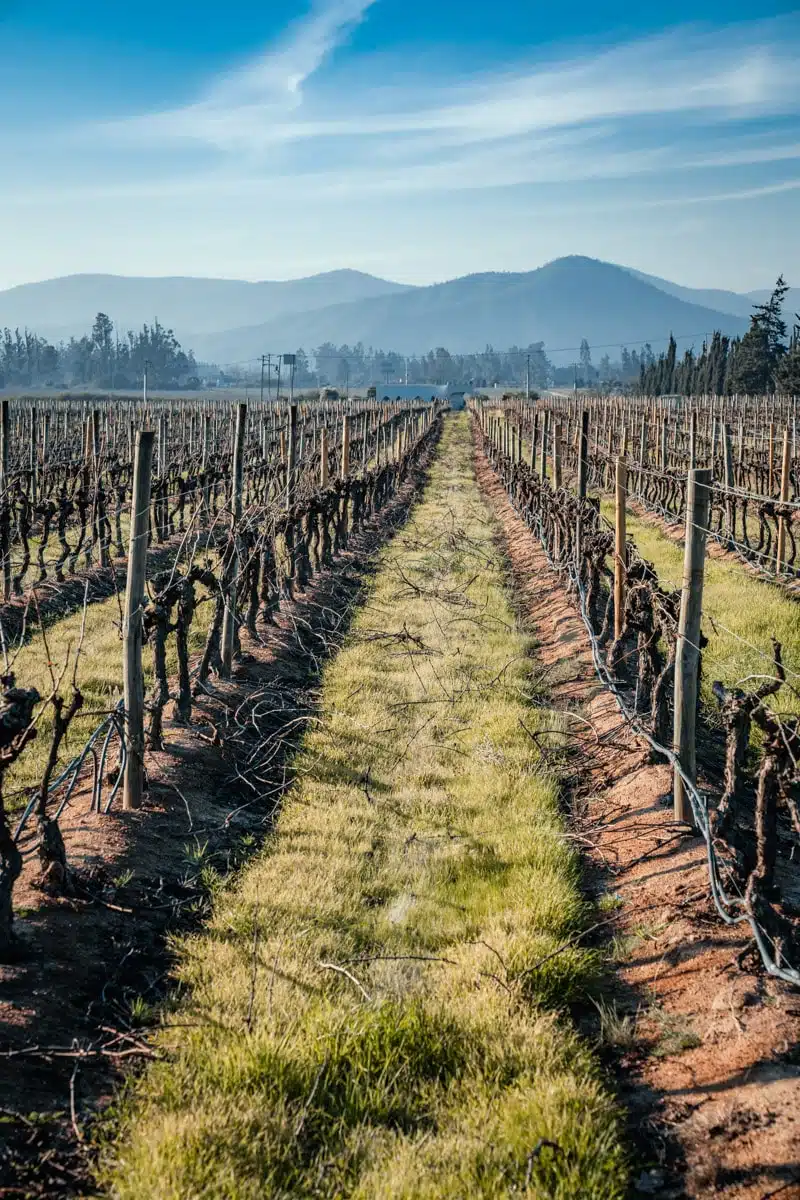 I think it's safe to say often the top motivation for visiting Casablanca Valley is its winemaking heritage, and for good reason. But where did this tradition come from?
Chilean wine making dates back to around the 16th Century and has been an essential part of the culture since then. Over time, there's been huge growth in the wine industry, leading to Chile being the world's seventh-largest wine producer, largely due to the ideal climate and soil conditions.
Stunning Landscapes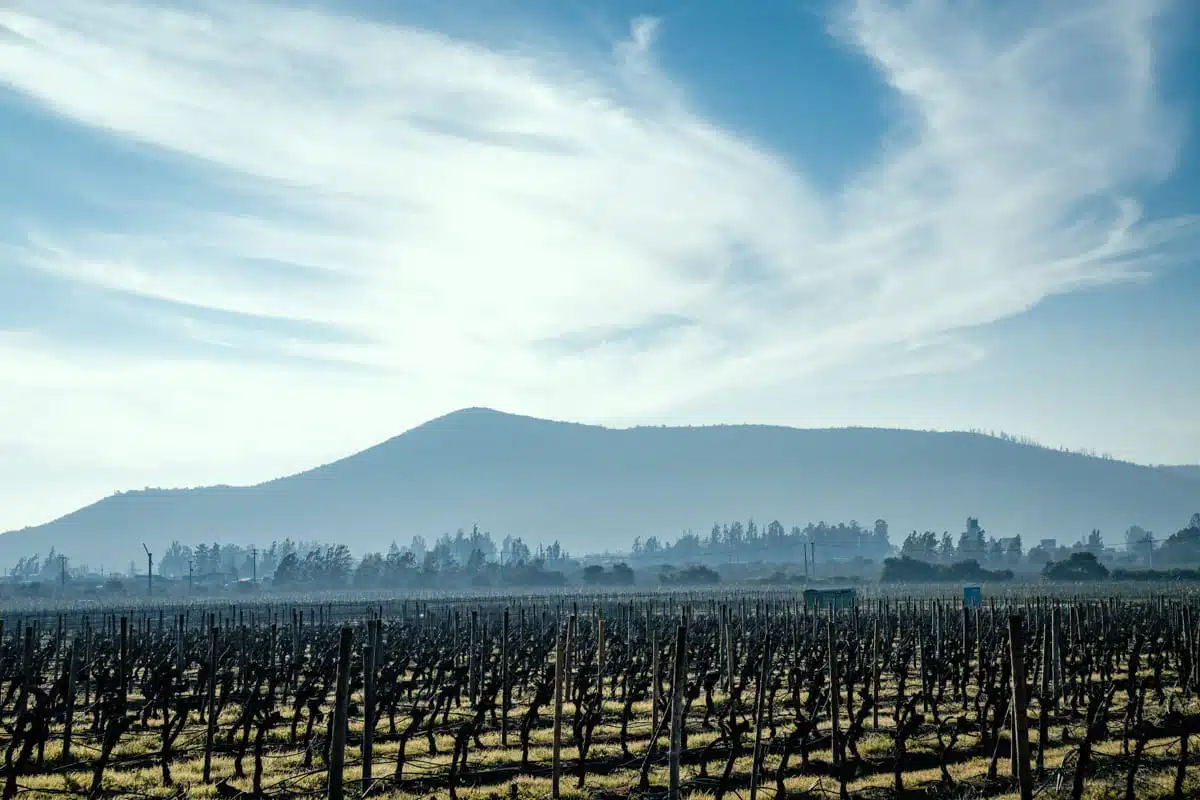 The breathtaking views here are hard to miss. Casablanca Valley stretches 20 miles along the coastal region of Chile, near the Andes Mountains.
The rows and rows of lush greenery and bountiful grape vines stretch as far as the eye can see and the looming hills along the valley are the perfect perch to glimpse those gorgeous sunsets and sunrises.
Cultural Attractions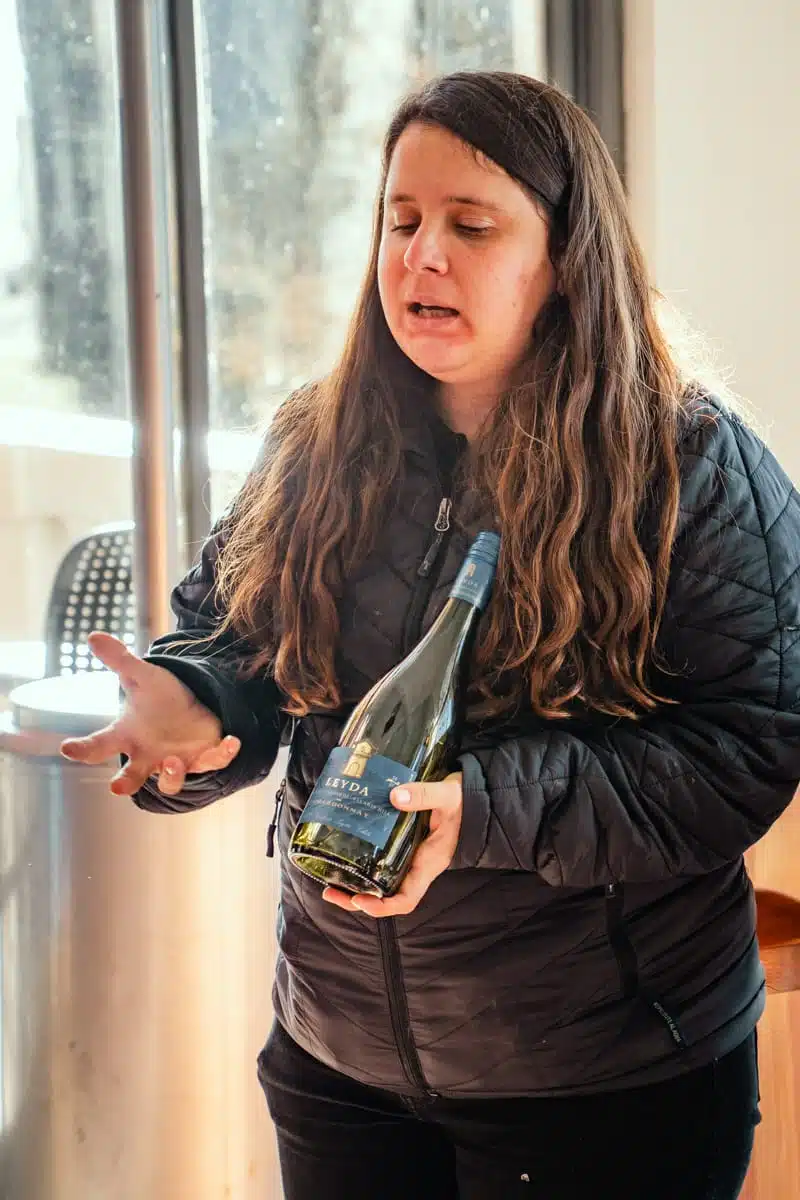 Casablanca Valley offers more than just wineries – it also showcases the region's art and heritage in local museums and galleries. You should also check out beautiful locales like Santa Bárbara Church, or the Plaza de Armas which sits just across the street.
There are some cultural events to enjoy, like the numerous grape harvest festivals celebrated during March and April across the country, including the Casablanca Harvest. There is also the International Meeting of Payadores, celebrating the importance of Latin American poetry, music, and culture.
Top Wineries in the Casablanca Valley
Casa Valle Viñamar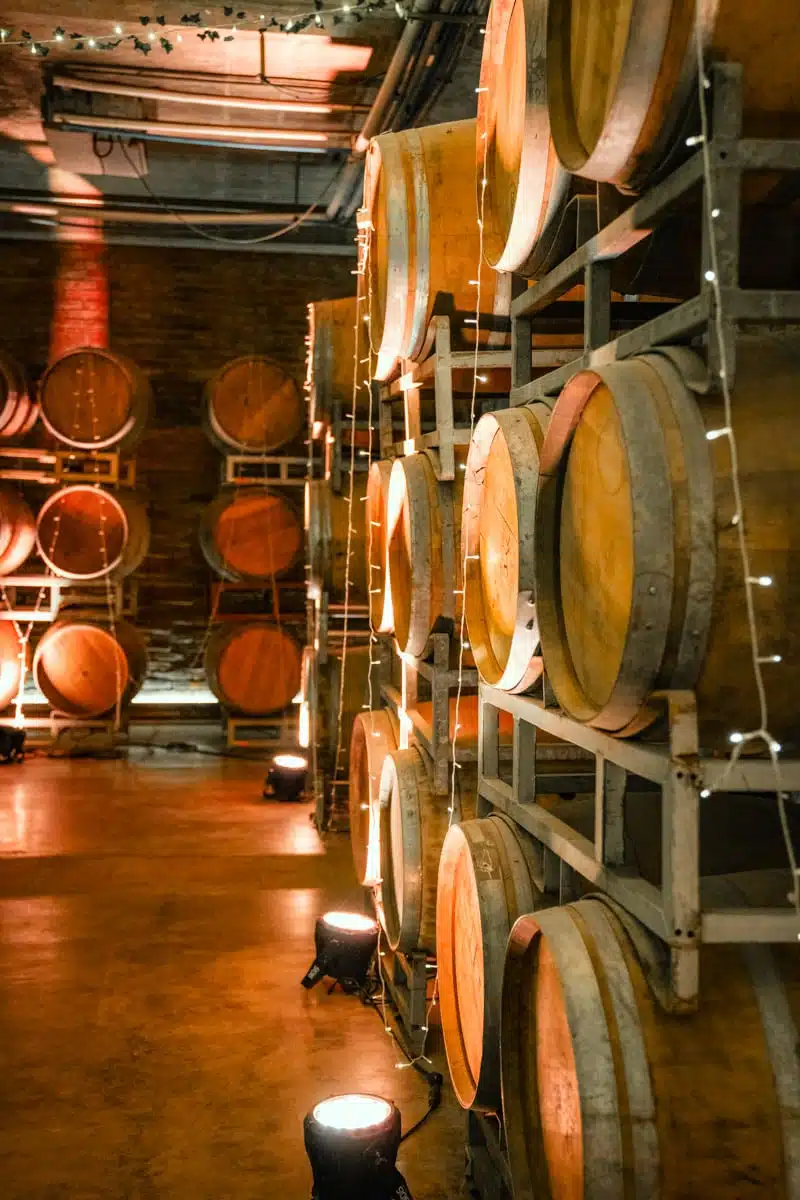 This award-winning location is undoubtedly one of the best wineries in Casablanca Valley. Casa Valle Viñamar offers a selection of wine tastings and unforgettable to-dos, whether that be a picnic on the grounds or a peek into the winemakers' experience.
My experience there was relatively short but engaging nonetheless, showcasing plenty of their wines, including their signature Viñamar Método Tradicional (Champenoise) Extra Brut.
Macerado Bistro, the in-house restaurant, also offers tasty Chilean and international dishes. Before you leave, visit the House Valley store to purchase some of their best wines.
Viña Casas del Bosque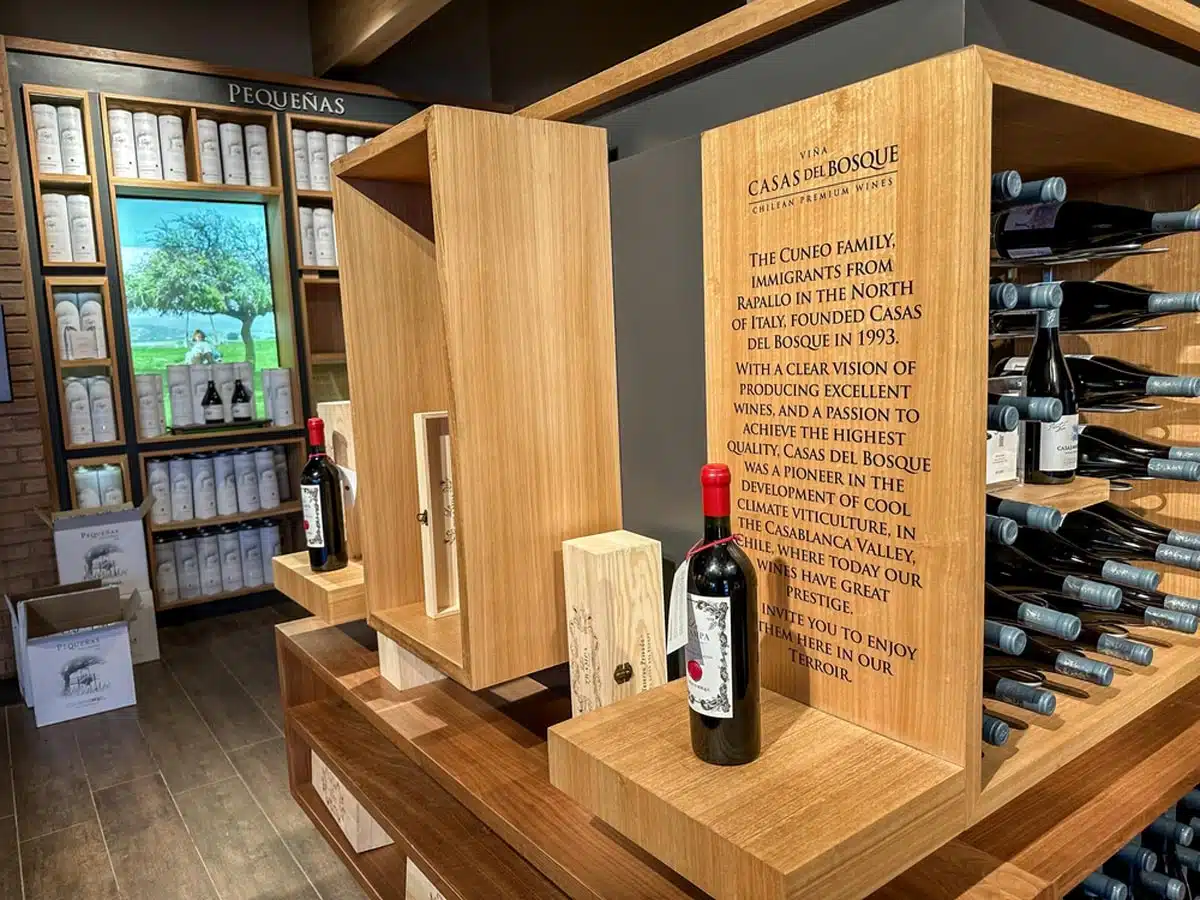 Another spectacular winery in the emerald-coloured valley is the Viña Casas del Bosque.
This locale boasts incredible views of the surrounding valley and delectable wines (as you'd expect). I'd suggest you try the Pequeñas range, including Chardonnay, Pinot Noir, Sauvignon Blanc, and Syrah varieties.
You can enjoy private wine tastings, tours, and even an outdoor bike tour. And when you've had your fair share of touring, choose one of the in-house restaurants, Tanino or Casa Mirador, for some exquisite wine pairings and meals. If you're not feeling hungry, stop at the Bar Bo for some drinks.
Bodegas RE
Bodegas RE aren't afraid to do things a little differently in a lot of ways.
First, there's the distinct nod to traditional winemaking techniques that sees them use clay pots and amphorae alongside stainless steel tanks during the process.
Then there's their penchant for creating unique blends of grapes that result in compelling wines you can't find elsewhere – make space for this on your itinerary.
Kingston Family Vineyards
Proving that small can indeed be mighty, Kingston Family Vineyards is a boutique winery that focuses on quality over quantity – resulting in some stellar Pinot Noirs in a region that's better known for white wine production.
Visiting feels like you've stumbled across a well-hidden secret – and one in an idyllic setting at that.
Plan Your Casablanca Valley Visit
Tours to the Casablanca Valley
Full-Day Tour From Santiago – Travel through the cities of Valparaiso Port and Viña del Mar and see the glorious countryside. Take a trip to the valley for wine tasting, viewing photo-worthy sites, and even a delicious lunch with an ocean view.
Wine Tasting – This full-day, guided Casablanca Valley wine tour will take you to four fantastic wineries, including Casa Valle Viñamar, and give you a taste of some of the best Chilean wines.
Itinerary Ideas
Wine Route From Santiago to Casablanca
See some of the best vineyards and otherworldly views that the valley offers, and end off in Casablanca to explore the city.
Santiago – Viñedos Veramonte – Casa Valle Viñamar – Bodegas RE – Casablanca
Coast to Capital: Road Trip to Santiago
No Chile itinerary is complete without a trip from the coast to explore some must-see areas around Casablanca Valley, ending off in the Chilean capital, Santiago.
Valparaíso – Viña del Mar – Casablanca Valley – Puente Alto – San Bernado – Santiago
Suggested Hotels and Accommodation
Hotel Casablanca Spa & Wine
Looking for a 4-star experience coupled with gorgeous views and amenities? You can't go wrong with Hotel Casablanca Spa and Wine. This hotel is near some fantastic wineries, but it also offers a heated pool, sauna, restaurant, and gym. You can even head to the spa for some wine therapy – what better way to celebrate being in a Chilean wine hotspot?
Hotel Boutique BC Wine Casablanca
Hotel Boutique BCW is just a few short miles away from Casablanca Valley (4.3 miles, to be exact). This quaint hotel lets you choose from ten charming rooms and offers a pool, two hot tubs, and a sauna for ultimate relaxation. When you get hungry, try the onsite restaurant for gorgeous Chilean meals.
Best Time to Visit Casablanca Valley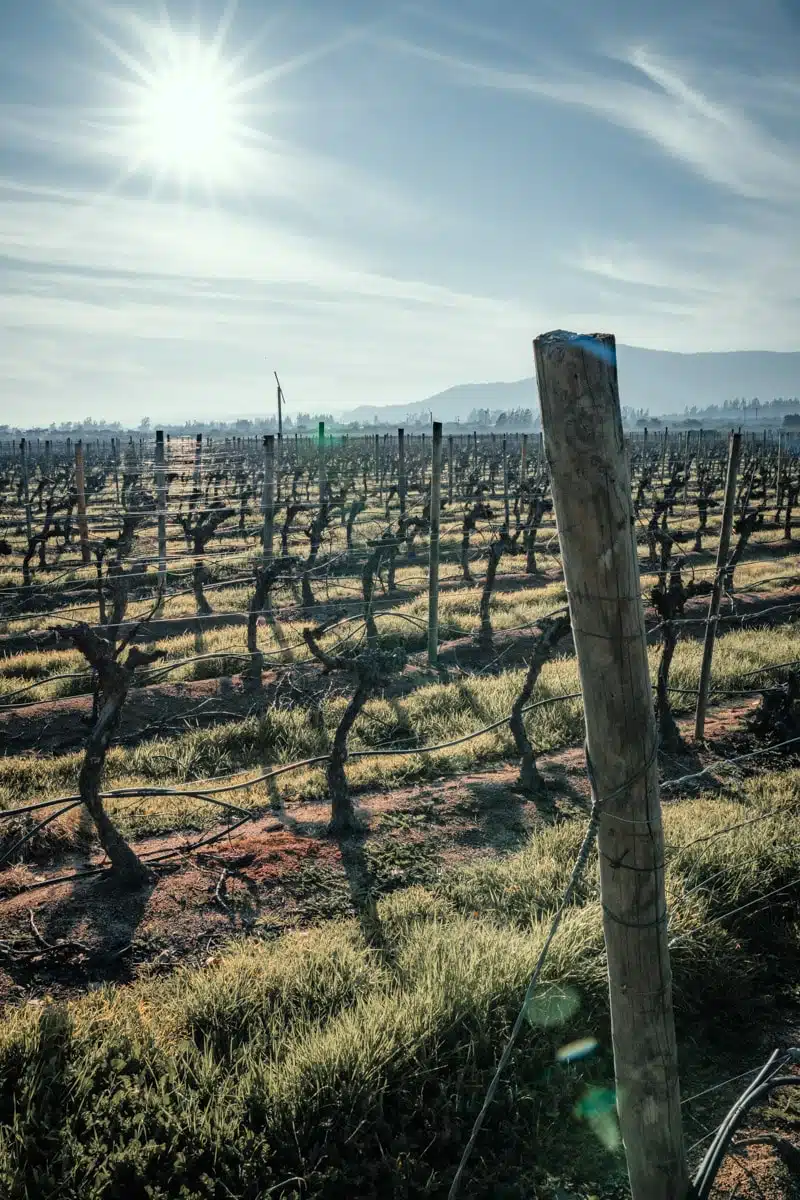 The great thing about Casablanca Valley vineyards is that they're open all year, so you'll have a wonderful experience no matter when you visit. But let's be honest – you want to enjoy the lush valley during nice, warm weather, with little rain. That's why spring (September – November) is the best time to visit Chile, Casablanca Valley.
Casablanca Valley, Chile: Map
Now You've Visited the Casablanca Valley, Read This