Welcome to Chile. A land of towering peaks and otherworldly landscapes, colourful cities and the backdrop to your next adventure. Want to know when's the best time to go to Chile? Wonder no more – this guide covers everything you need to know regarding the weather, crowds, events and activities for each season.
So, you're looking at the best time to visit Chile? My first question is: where do you plan to visit? This is the longest and narrowest country in the world after all.
Chile is a gorgeous country year-round with landscapes – and weather – that varies significantly – so location matters.

Whether you're heading to the mountains for a ski trip, to the Atacama Desert for a backpacking adventure or the ocean for some freshly caught fish and pisco sours. Or ending the evening staring at some of the clearest night skies in the world (you can do all of this on the same holiday, FYI), you'll want to know the best time to do it.

Feeling overwhelmed? No need; let me jump right to it and give you all the advice you need about the best time of year to visit Chile.
When's the Best Time to Visit Chile?: At a Glance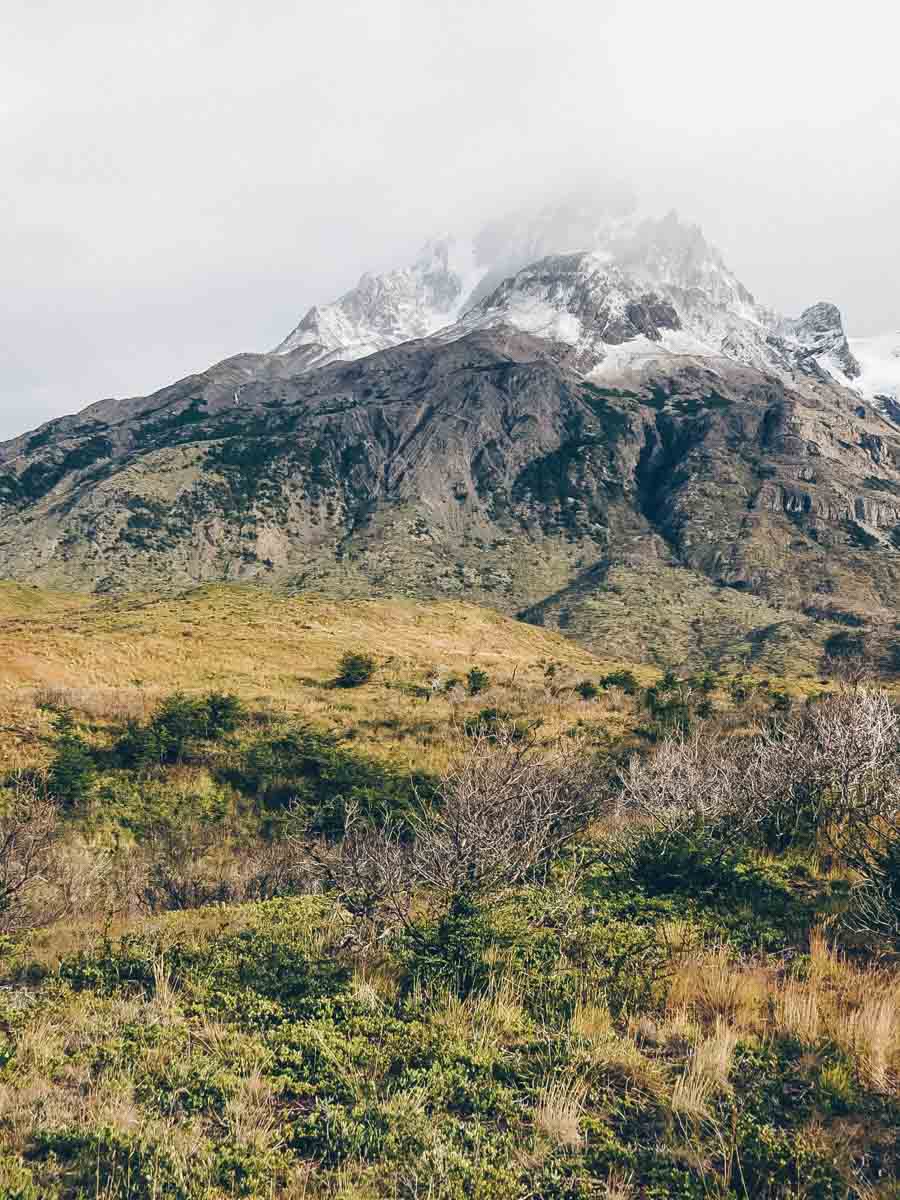 Let me be real with you: the best time to visit Chile varies.
A (pretty much) failsafe choice is spring when the weather is mild and crowds thinner, but that's far from the only option.
Because Chile is a long country stretching from the Southernmost part adjacent to Argentina all the way up to Peru, it experiences many different climates throughout the year.
Let's take a little look…
Top Tip: It's worth remembering that, as Chile is in the Southern Hemisphere, the seasons are pretty much reversed. Expect summer temperatures at Christmas and cooler weather in July.
The Best Time to Visit Chile
What is the Best Month to Travel to Chile?
Southern Chile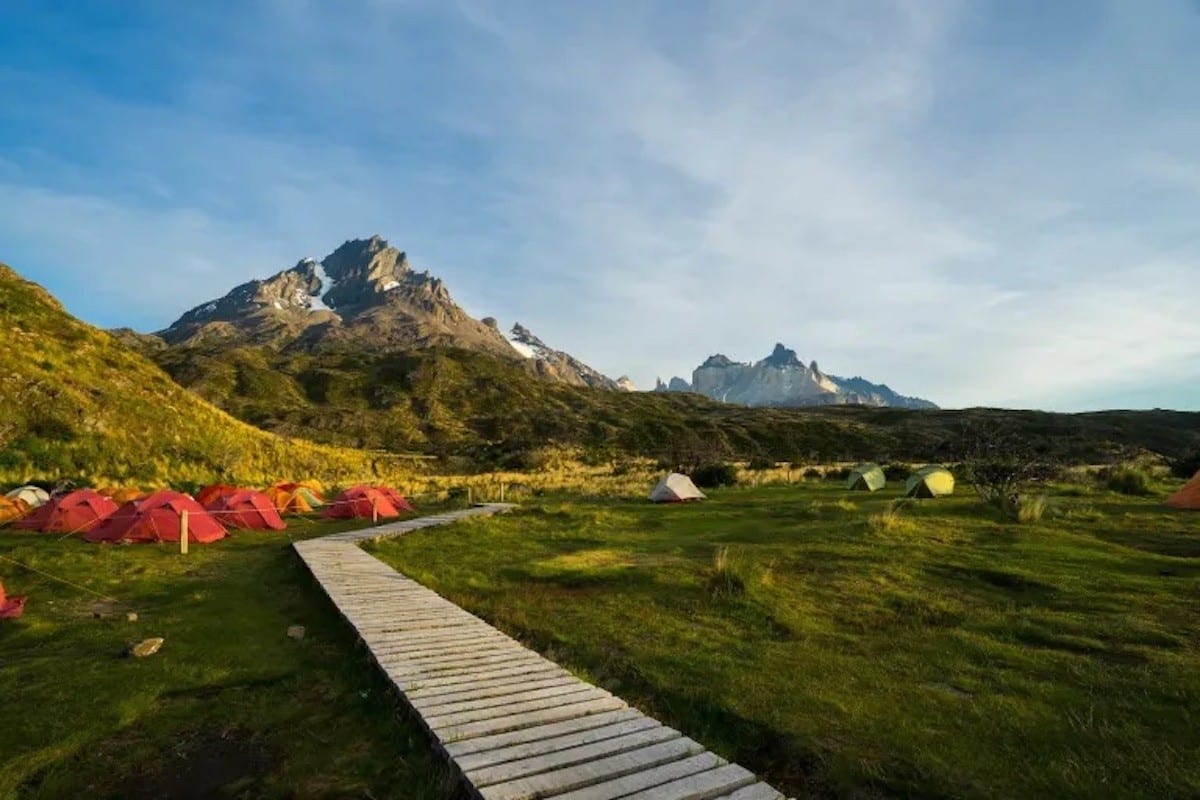 Because many people travel to this region for outdoor adventure, you'll want to plan your trip for the summer months. Expect crowds in Patagonia and the most popular parks but less rain from November through February.
Northern Chile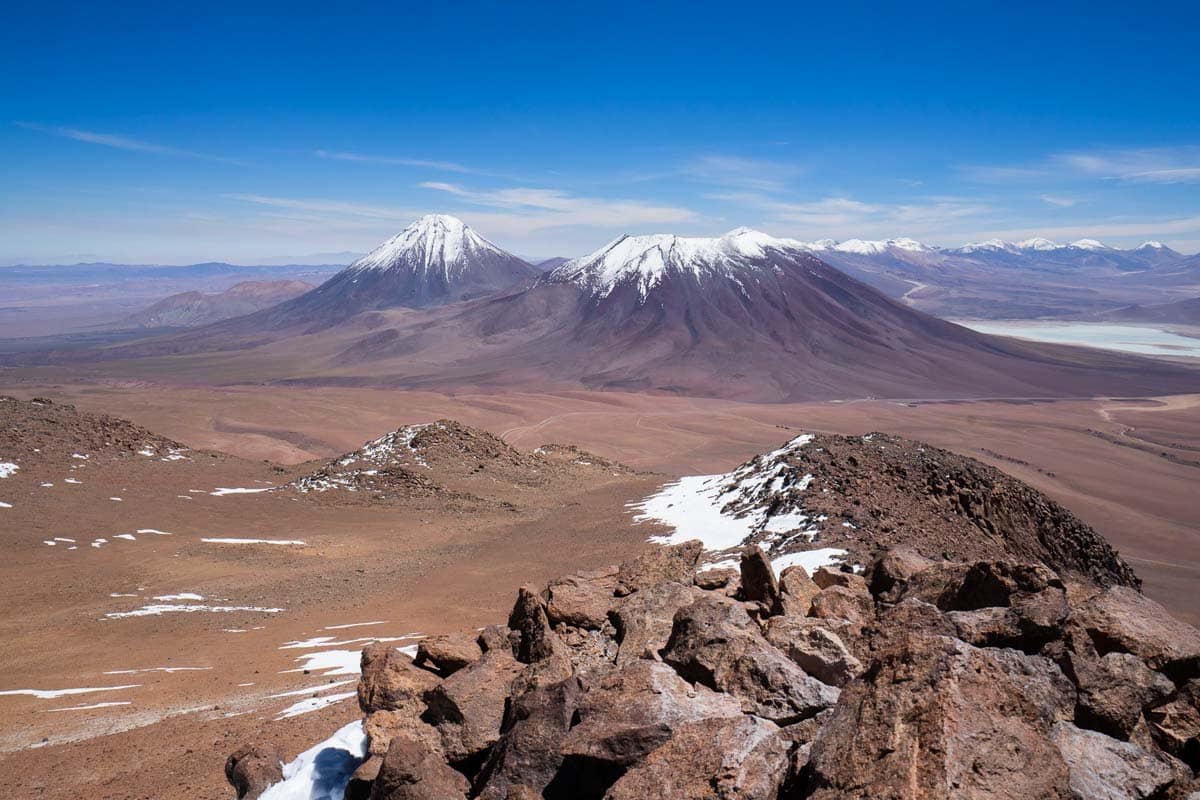 If you're visiting Northern Chile, you'll want to schedule your visit – especially if going to the unmissable Atacama Desert – for the cooler winter months (May through July). The weather is typically nice year-round.
Central Chile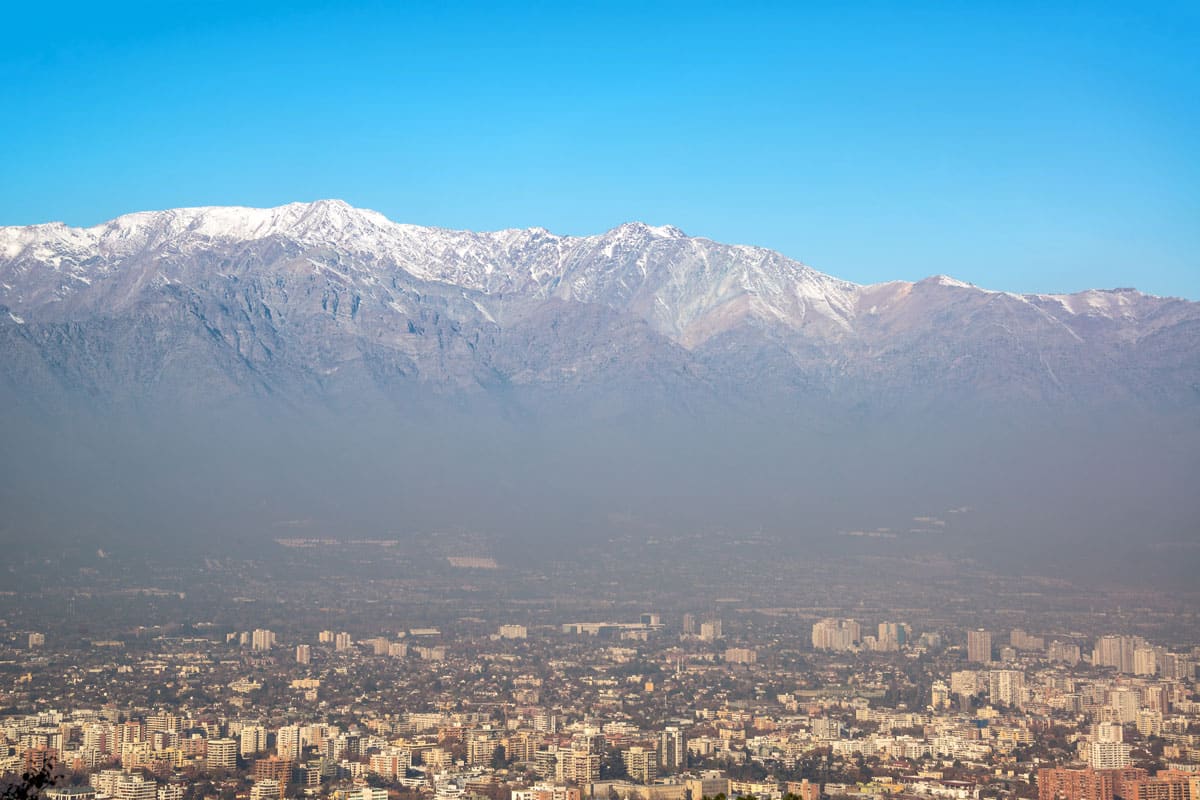 Central Chile is famous for its mild temperatures and Mediterranean climate. You may see a lot of rain in June and July (and colder temperatures), so the best time to go is from September through January.
But if you enjoy skiing that ranks up there with that in the French Alps, the areas with higher elevations in the Andes are perfect in July and August.
Easter Island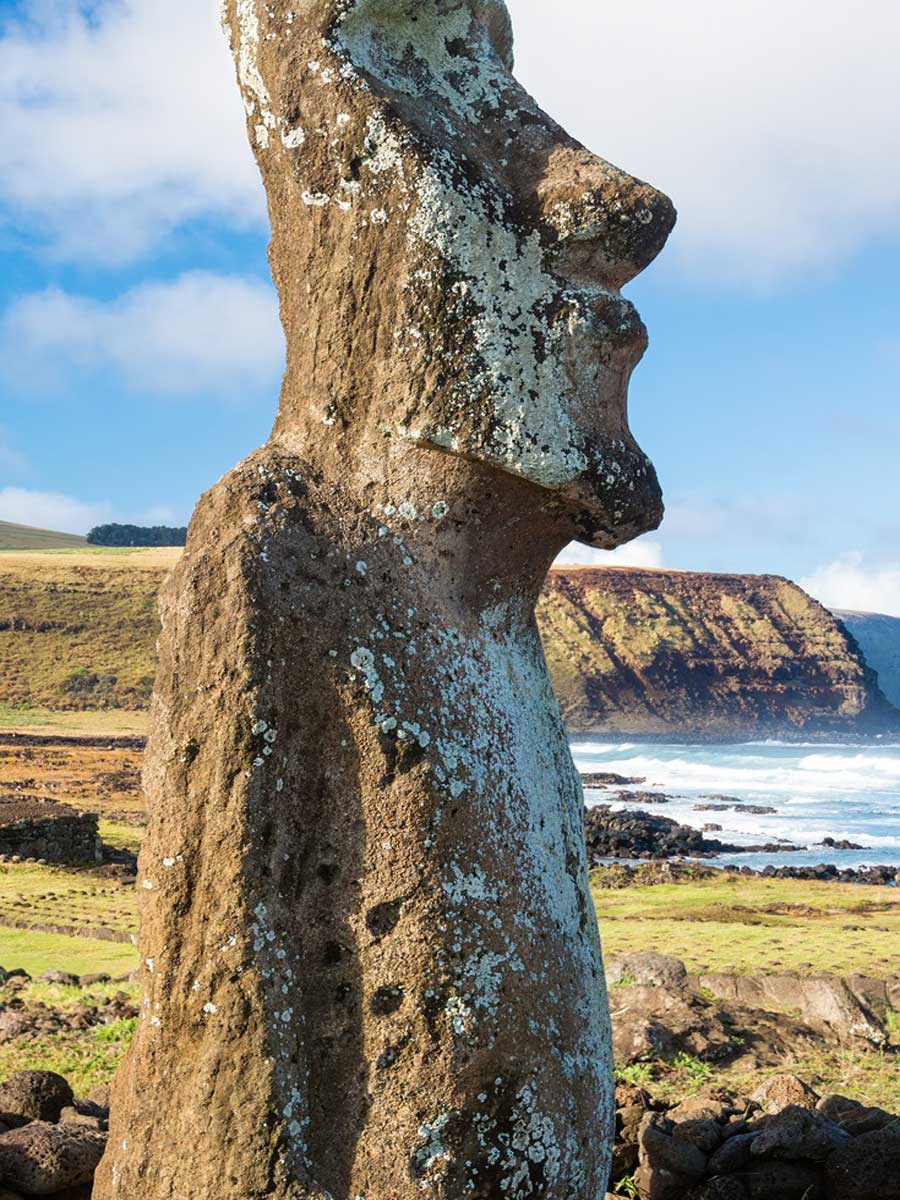 Easter Island enjoys a subtropical climate year-round, but if you go in April or May, you'll see smaller crowds and pleasant temperatures.
When's the High Season in Chile?
Because the weather in Chile is ideal for outdoor adventure in the summertime, December through February is the high season in many of the prime tourist spots in Chile.

But since the desert is cooler during the winter and the ski resorts are at their best during the colder months – the high season in the mountains isn't until winter (May to September).
The Cheapest Time to Visit Chile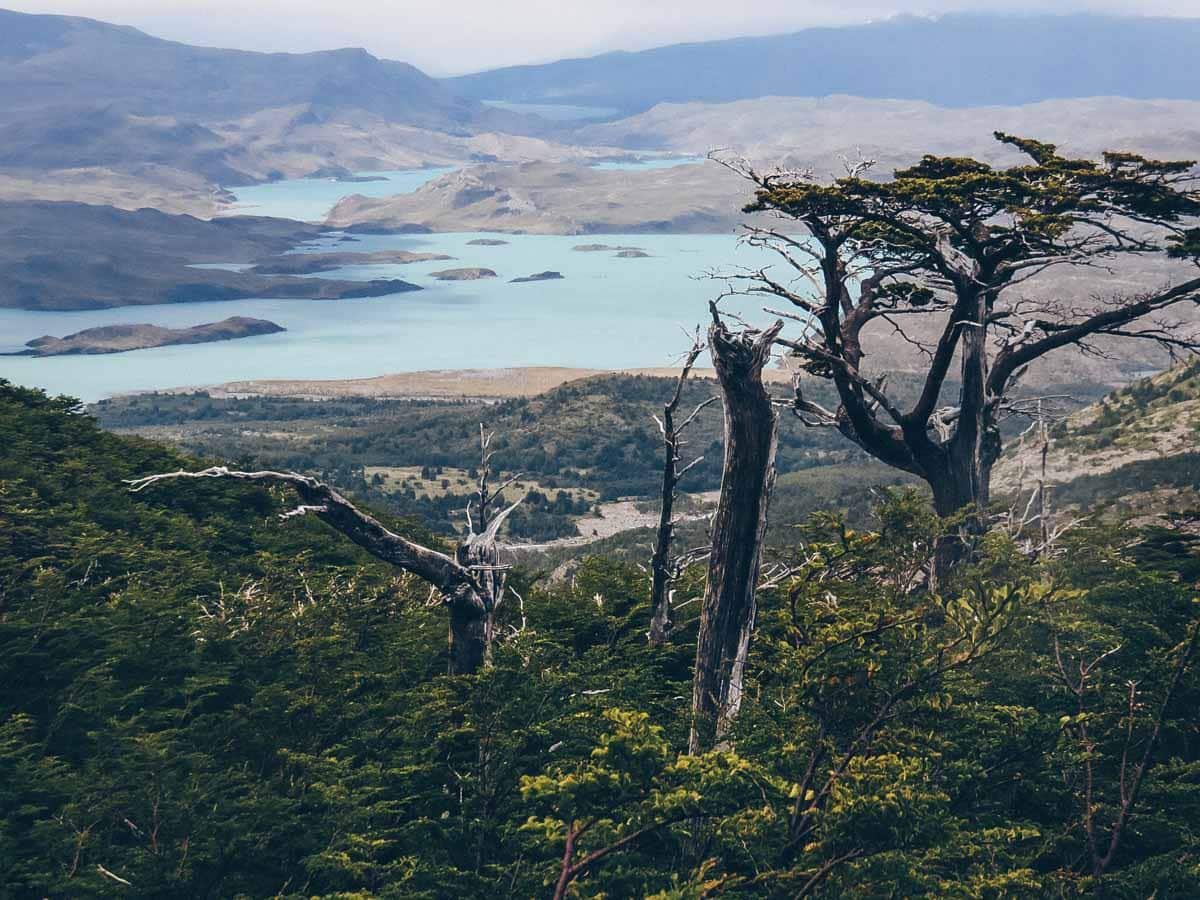 When is the best time to visit Chile for affordable rates? Shoulder season can save you a good deal of money, and if you time it right, you may still get nearly perfect weather.
If you're heading to the mountains for skiing, you'll still have great conditions in May or September. For travellers going to Patagonia for waterfalls and epic hiking adventures, try planning it for October before the summer rush.
Best Time of Year to Visit Patagonia, Chile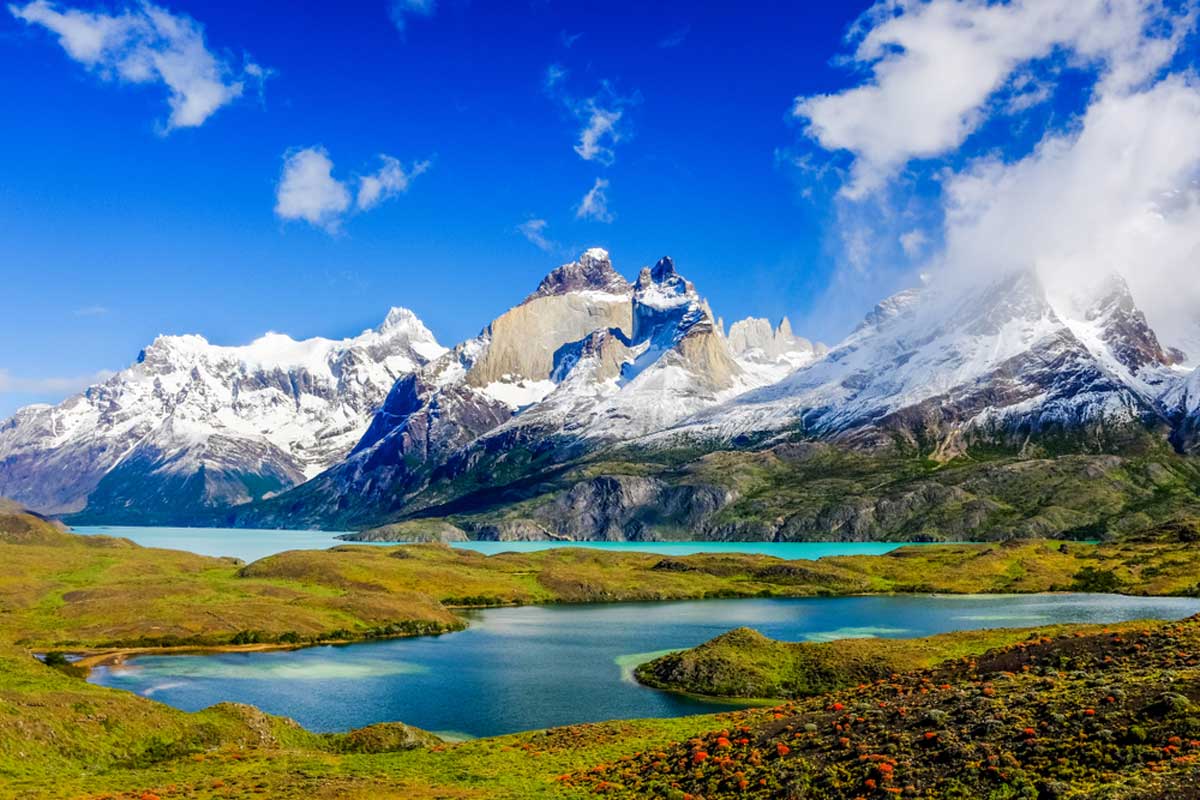 Patagonia is a beautiful part of South America, and Chile has many of the landscapes and scenery that make this area famous. To say that it's an outdoor enthusiast's dream destination would be an understatement.

So when is the best time of year to visit Patagonia, Chile? I'd recommend going there in the spring (September or October) if you're visiting Torres Del Paine.

If you're heading further up Patagonia, you may wonder when the best time to visit Chile Lake District is. I'd recommend going in December or January when temperatures are warmer, and it's not quite as rainy.
When to Visit Chile to Go Skiing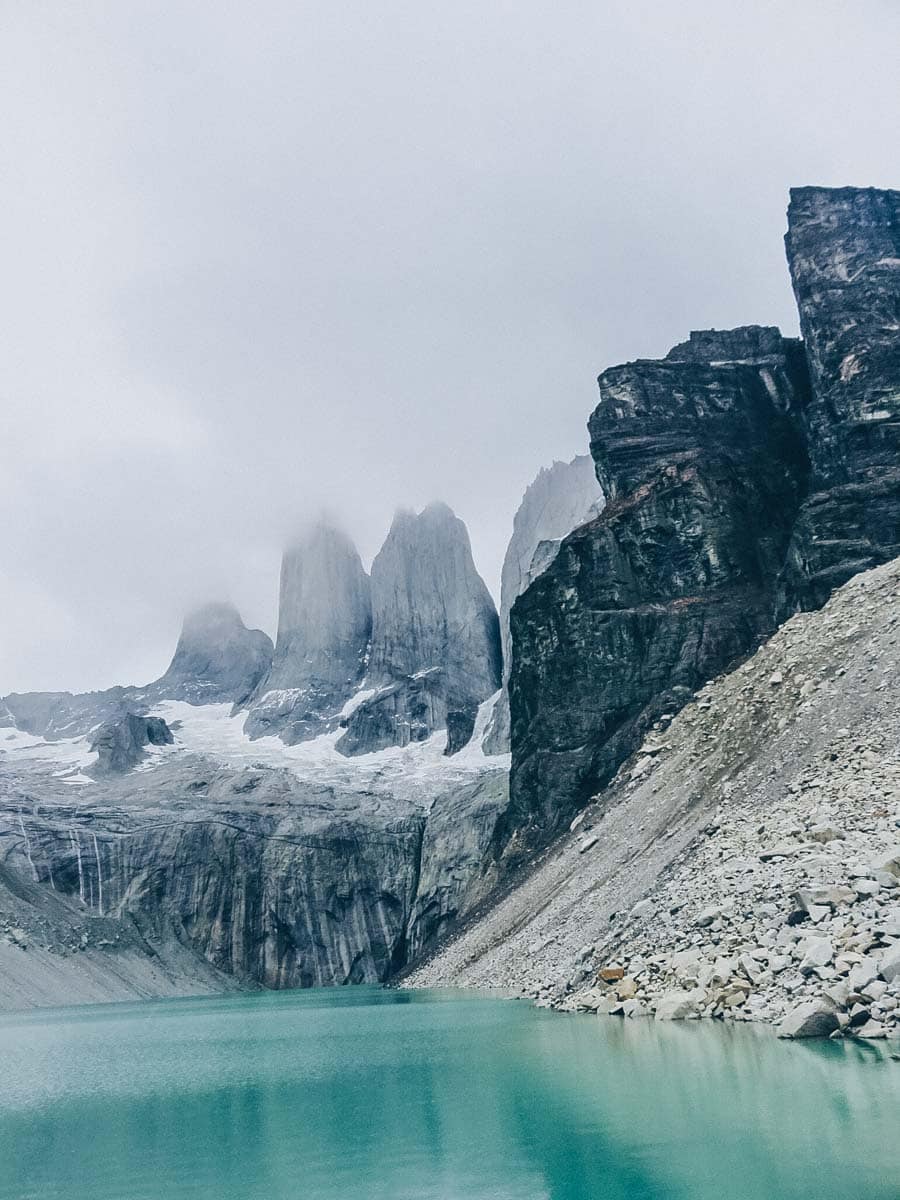 East of Santiago in the Andes Mountains, you'll find famous ski resorts that rival ones found in the USA or Europe.

Valle Nevado and La Parva are two of the most popular, and you'll experience peak conditions for skiing and snowboarding from July through September.
Best Time to Visit the Atacama Desert in Chile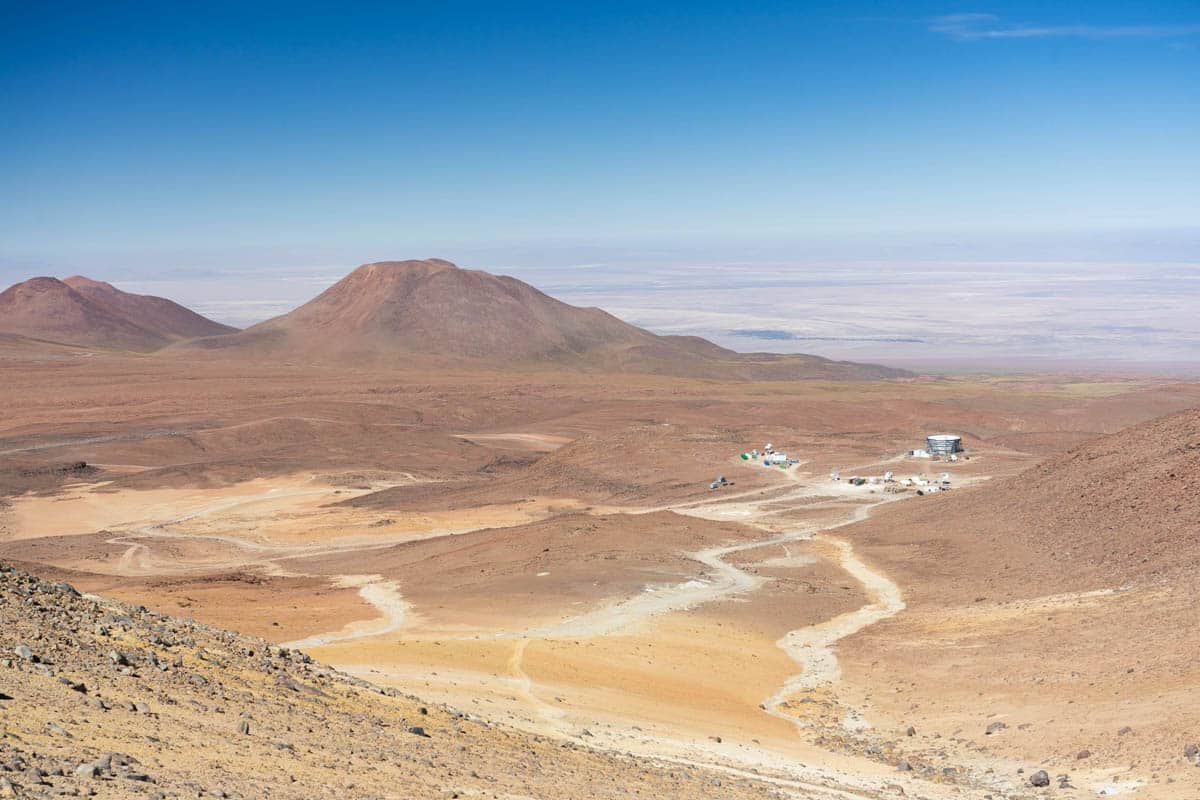 There are numerous incredible things to do in the Atacama Desert, and you can enjoy your time there for much of the year (and capture some truly amazing photos).

But hiring a camper van and exploring the serene landscape in the driest desert in the world is most enjoyable in July or August, thanks to clear skies and unbelievable stargazing.
Best Time to Visit Santiago, Chile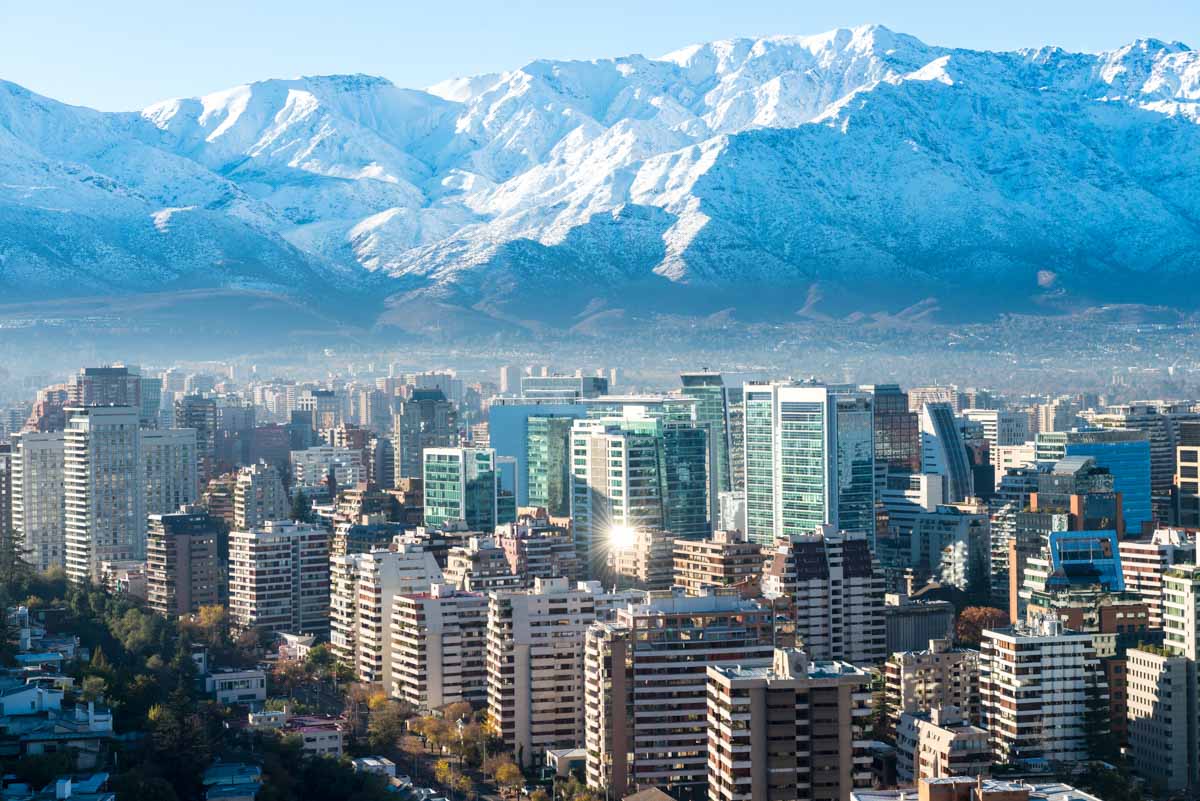 Santiago is the capital of Chile, and somewhere I encourage anyone visiting Chile to visit for at least a few nights.

Why? It's very walkable, the people are warm and inviting, and it has a unique and exciting nightlife scene.

So when is the best time to visit Santiago, Chile? I love the idea of going in March when the weather is still pleasant, rates are a little bit lower, and Chile wine country is in peak form.

You'll have a great time whenever you go, just remember your raincoat from May to September.
Chile by Season
If you're deciding when the best time to visit Chile is, it's important to understand each season. Let me give you a few tidbits on each season so you know exactly what to expect.
Spring in Chile
September to November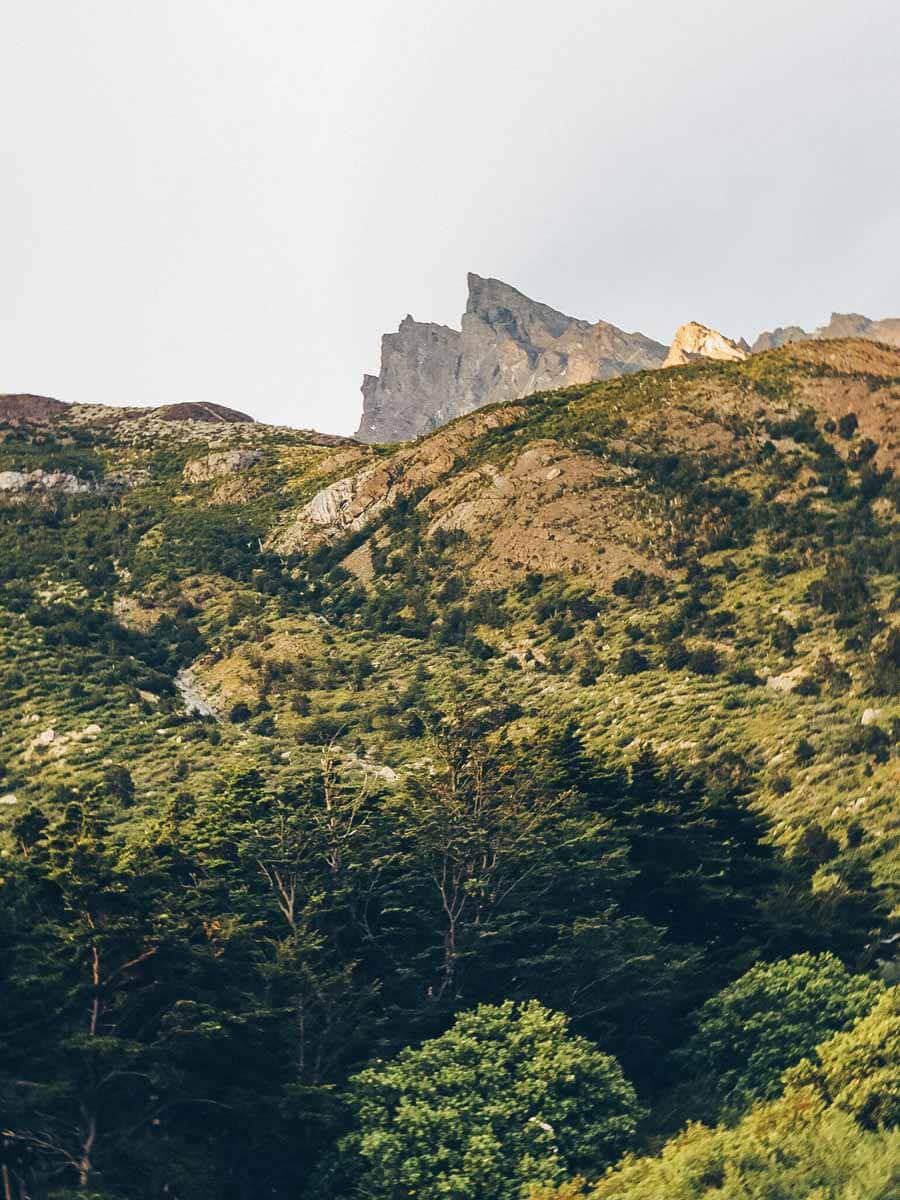 Spring in Chile is one of the best times to go to many of the most popular attractions throughout the country. While summer weather is typically the warmest, I lean towards booking a holiday in October for similar weather and lower rates.
Top Tip: You may still experience some rain and chilly breezes in Patagonia, so dress the part.
Key Events and Things to Do in Chile in Spring
Carretera Austral: My advice for taking the ultimate road trip along Carretera Austral, head out in November when the temperatures are warming up, but the crowds aren't out in full force along the hiking trails and the famous highway.
Easter Island: The hillside sculptures dotting the subtropical coast of this remote Chilean Island are fascinating any time of year, but you'll find fewer tourists when visiting in the spring.
Pros of Travelling to Chile in Spring
Hotel rates and airline fares are often lower than in the summer.
You may experience wonderful weather, especially in November.
Crowds aren't at their highest yet.
Cons of Travelling to Chile in Spring
Temperatures can get cold and sometimes rainy or windy (especially in the south).
Skiing is still possible in September, but it's winding down for the season.
Summer in Chile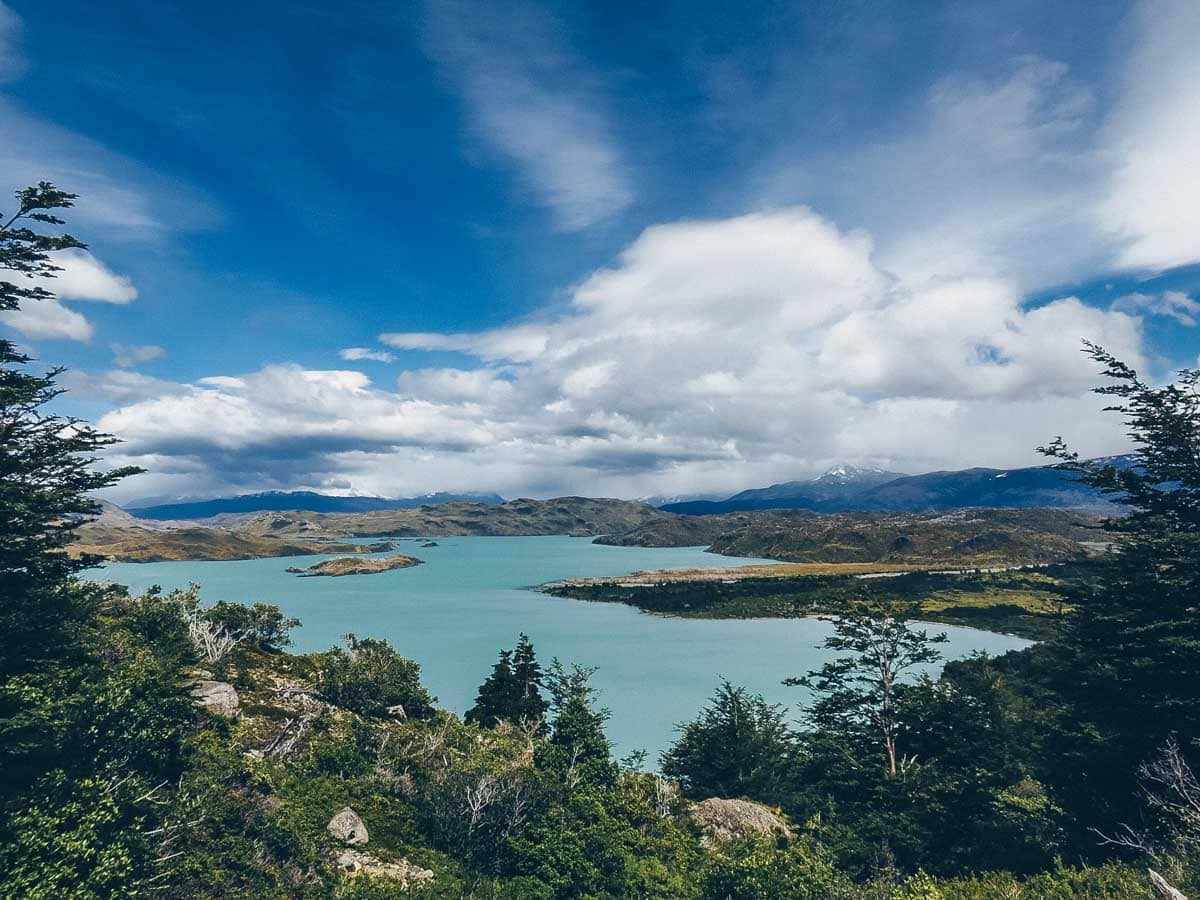 December to February
Looking for some winter sun? I have good news for you; it's summer in Chile from December to February.

But before you book a last-minute flight and head to South America, there are a few things to know about summer in Chile.
Key Events and Things to Do in Chile in Summer
Valparaíso: It's no secret Valparaíso is a charming city that is a delight to visit for its walkable streets, colourful homes and beautiful beaches nearby. You'll have the most enjoyable weather for sunshine and surfing from December to February.
Lake District: Visiting Lake District in the summer is absolutely stunning. Kayaking through the Marble Caves is at the top of my bucket list, as the water conditions and sunlight are in peak form.
Torres del Paine National Park: The most famous of the Patagonia hotspots in Chile, you'll have perfect weather and conditions for viewing the glaciers, lakes, and wildlife during the summer.
Pros of Travelling to Chile in Summer
The weather is warmer throughout most of the country.
Rain subsides in Patagonia and other famous outdoor areas.
Cons of Travelling to Chile in Summer
January and February are often rainy in the Atacama desert, making it harder to stargaze.
Hikes and national parks are most crowded in the summer, especially in January.
Flights and hotel rates are considerably more expensive in the summer.
Autumn / Fall in Chile
March to May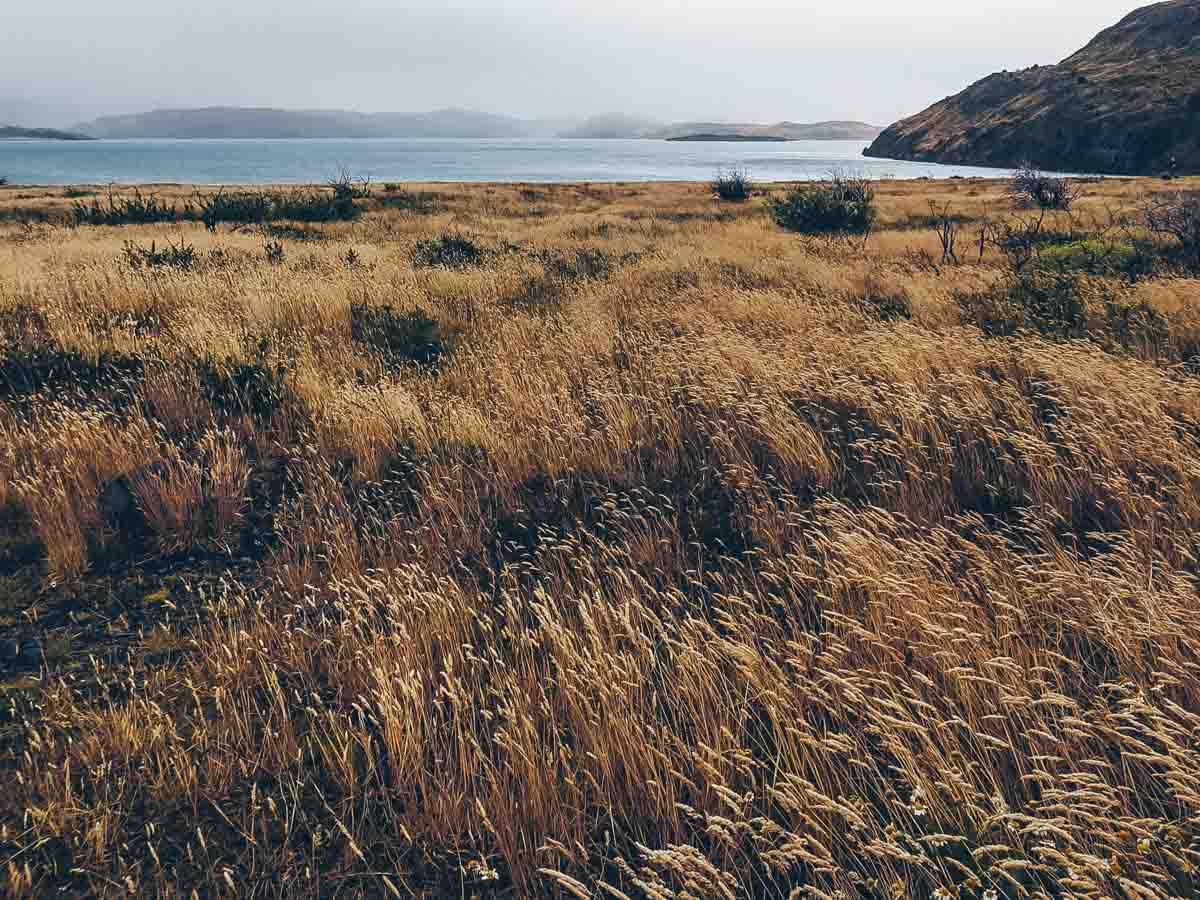 Autumn and fall are gorgeous throughout most of Chile, and shoulder season means fewer crowds and lower rates.
So what should you expect during autumn/fall in Chile? Read on.
Key Events and Things to Do in Chile in Autumn/Fall
Santiago: The capital city is a joy to visit any time of year. But when is the best time to visit Santiago, Chile? Cheaper hotels, pleasant temperatures and fewer crowds make it a perfect time to explore many restaurants and museums.
Attend a Wine Festival: Autumn/Fall is the best time to visit Chile wine country. Whether you're in Maipo Valley or in one of the other amazing wine regions, April is full of incredible wine festivals.
Pros of Travelling to Chile in Autumn/Fall
You can partake in fun activities like seeing El Tatio Geysers or stargazing at the Atacama Desert with fewer people around.
It's an ideal time to visit the charming town of Viña del Mar and its beautiful coastline and gardens.
Cons of Travelling to Chile in Autumn/Fall
The weather may start getting quite cold in late fall.
Some trails may be closed or dangerous for hiking and sightseeing.
Winter in Chile
June to August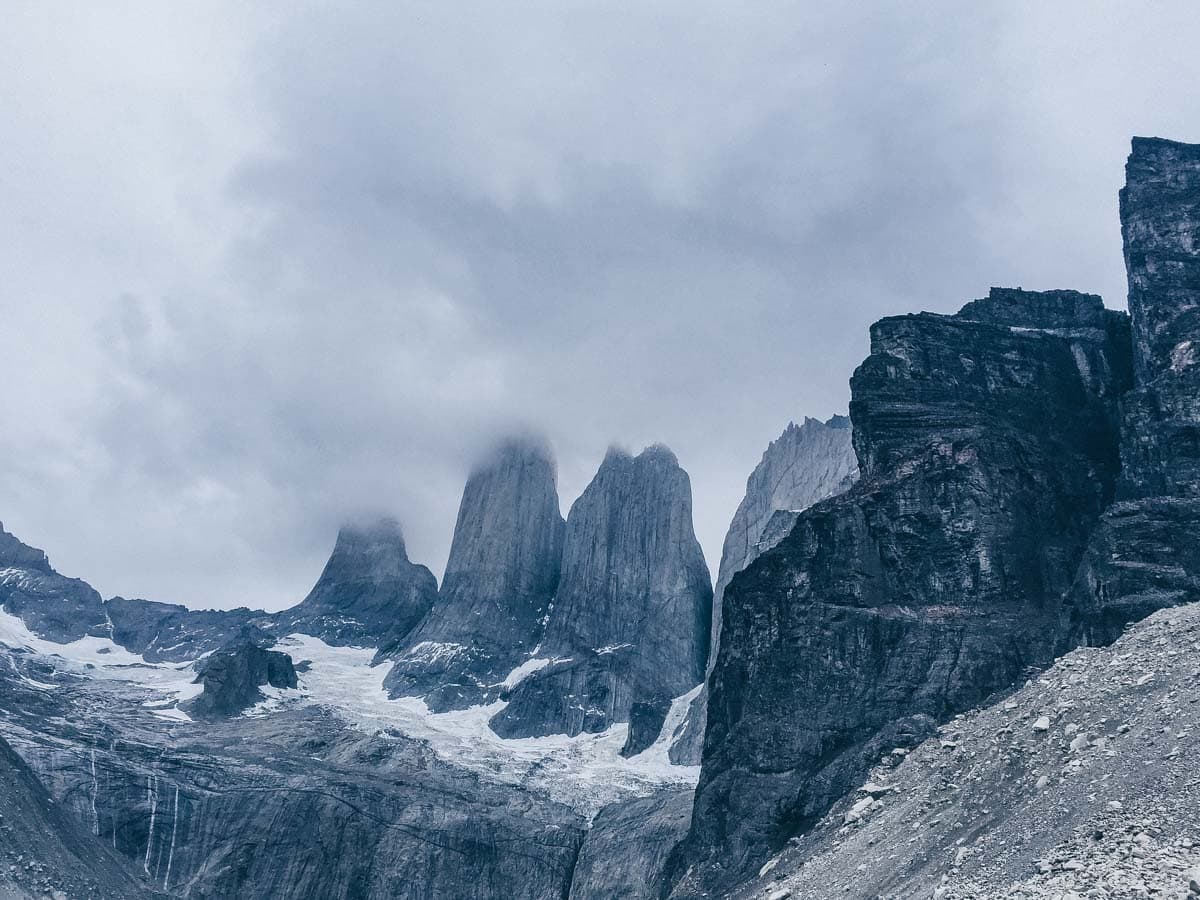 Looking for the best time to ski and snowboard? Winter is amazing in the Andes Mountains, but it's not only about the ski resorts.
Key Events and Things to Do in Chile in Winter
Valle Nevado: Ok, it's kind of all about the ski resorts from June to August in Chile. Head to Valle Nevado, where you'll enjoy some particularly epic ski runs in the Andes.
Atacama: You can drive to the Atacama Desert for warmer temperatures and unbelievable stargazing in the winter.
Pros of Travelling to Chile in Winter
Wine and dine at the most popular places in Chile with fewer crowds.
Hotel rates tend to be quite reasonable.
Cons of Travelling to Chile in Winter
Many of the top attractions, like Patagonia, are not accessible.
Rain and snow are heaviest, so pack your warmest winter wear.
When to Travel to Chile: Practical Tips + Tricks
Hire a campervan in Atacama to really get a handle on the area. Trust me. Looking for a vacation rental or camping in some of the most popular areas can save you a ton of money.
Food in Santiago (and really across all of Chile) is seriously amazing. Bring your appetite.
Don't sleep on the Petrohué Waterfalls in Vicente Pérez Rosales National Park for an epic view of waterfalls set amongst a volcanic mountain backdrop.
Schedule a whale-watching trip at Punta Arenas & Tierra del Fuego if you visit in the summer or fall.
Best Time to Visit Chile: Read Next