Ready to discover the best ski resorts in the US? These epic places to ski should be top of your list.
Few feelings come close to the adrenaline rush you get from jetting down the slopes, full speed ahead. However, deciding which slope deserves your skis (and your money) is tough.
Discover the best places to go skiing in the US with my in-depth guide – complete with suggested stays and top tips for planning your visit.
Grab your skis, poles, and gloves. You're in for the ride of your life.
Best Places to Ski in the USA
Vail (Colorado)
Best for: An all-inclusive skiing experience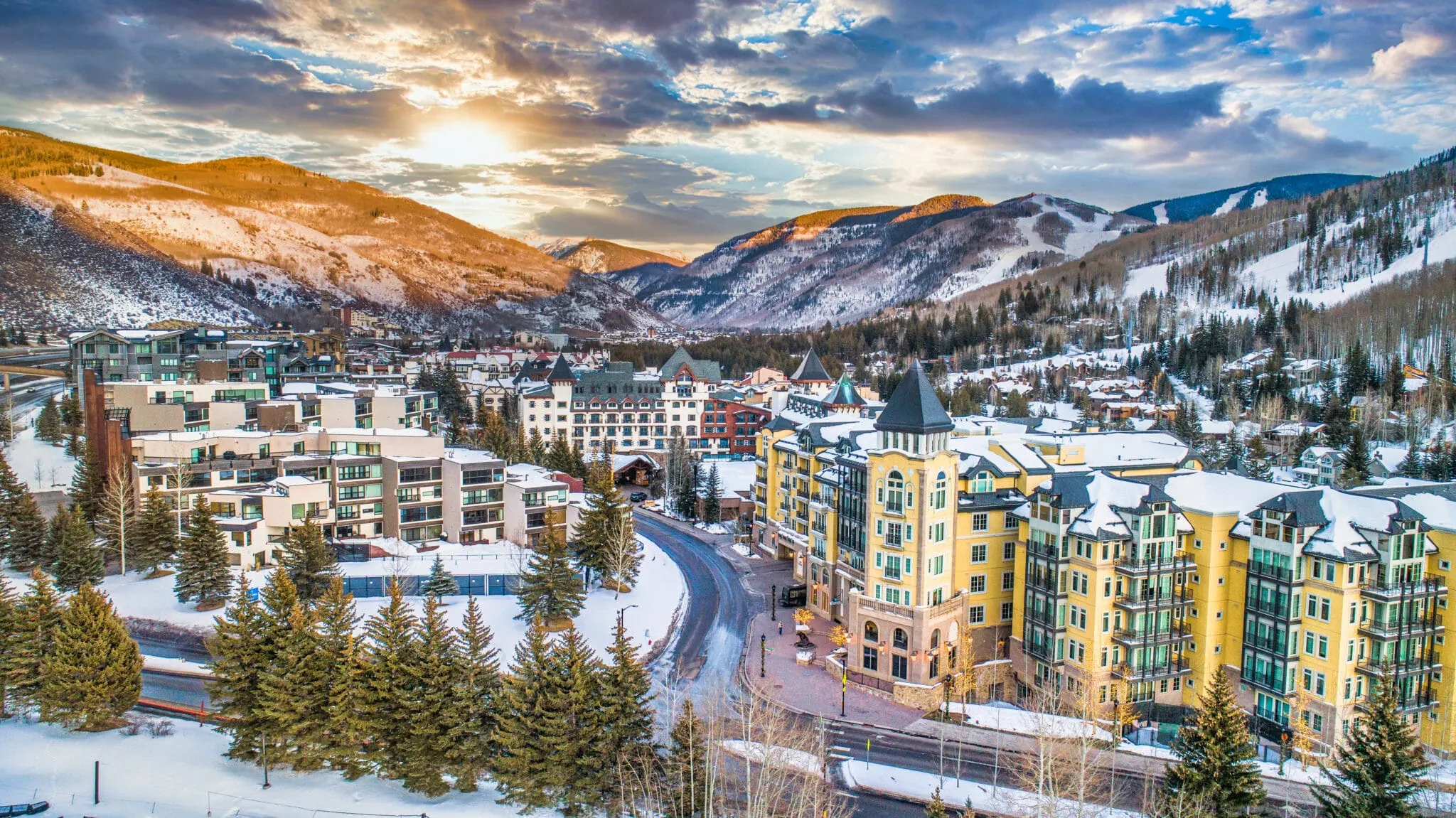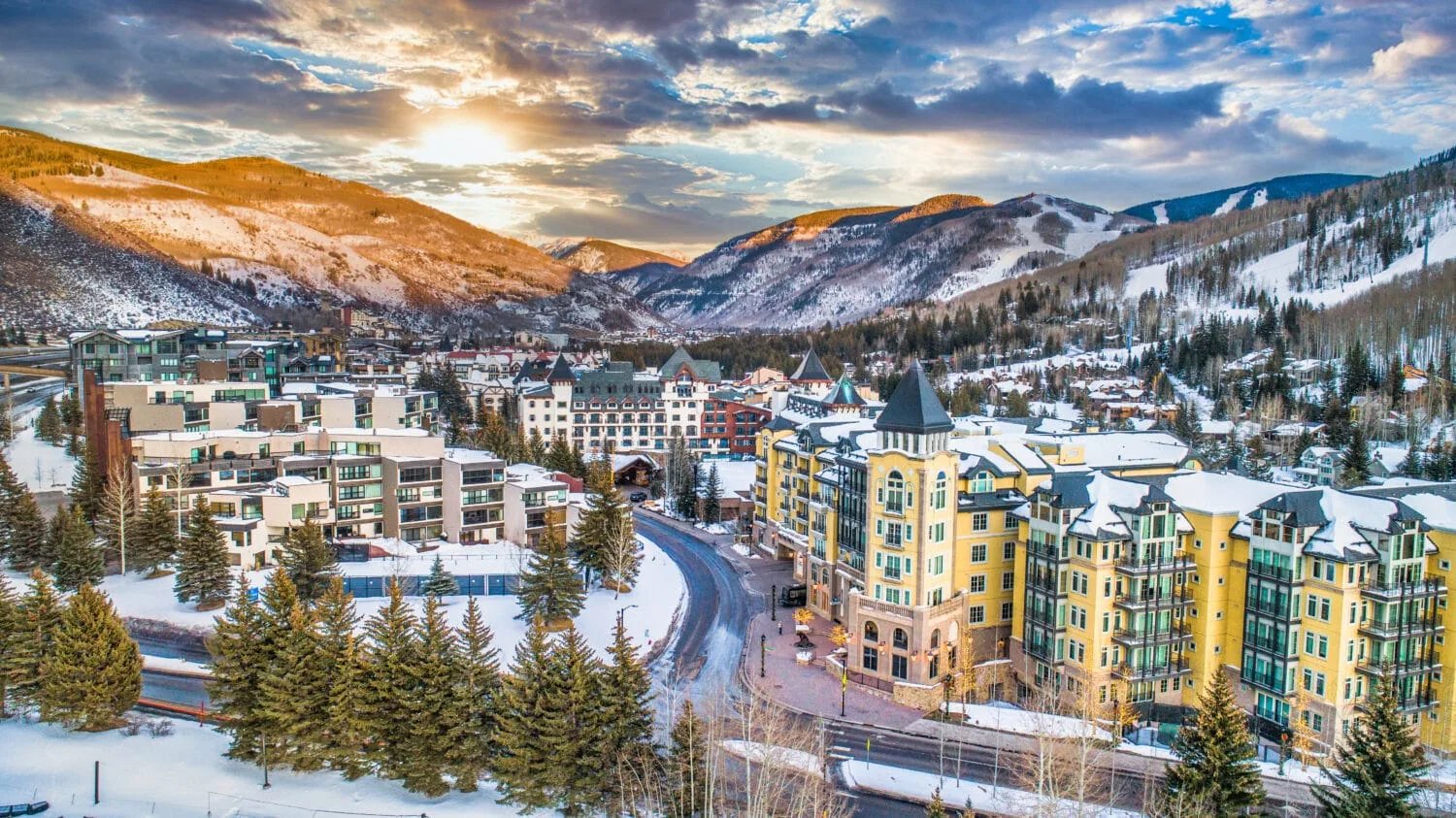 A dream destination for the best skiing in the USA, few places (if any) can compare with Vail.
Vail basically wrote the guideline for what defines most of the best ski resorts in the country. Sprawling across several mountains, covering over 5,000 acres, there's something here for every type of skier.
It's a crown jewel of skiing, as you'll find small to large bowls, impressive glades, and groomed runs through its entire terrain.
That's all before we talk about Vail itself – an enticing town, brimming with things to do to keep you busy when you're not gliding through the snow.
Suggested Stay: Grand Hyatt Vail
Park City (Utah)
Best for: The quintessential ski adventure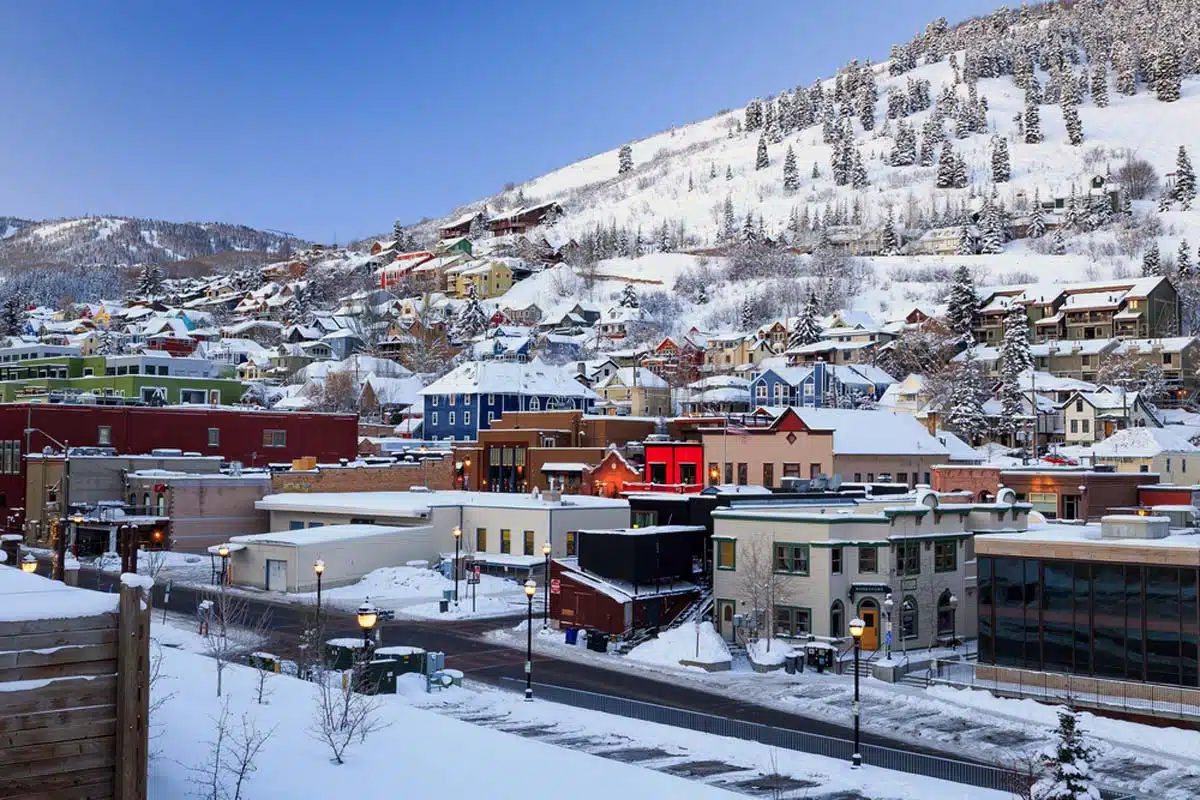 Now, if we're talking about the best ski towns in the US, it would be a sin, not to mention Park City in Utah.
It's one of the largest ski resort towns in Utah, spread over 7,300 acres, including a staggering 17 mountain peaks.
Although there is more than enough for experienced skiers to revel in, Park City has a generous amount of beginner to intermediate skiing choices.
Picture endlessly long, rolling, groomed runs, and you've got the idea. And, when you're yearning for some après ski activities, Park City offers bars, restaurants, and shops galore.
Suggested Stay: Park City Peaks
Aspen Snowmass (Colorado)
Best for: An iconic skiing affair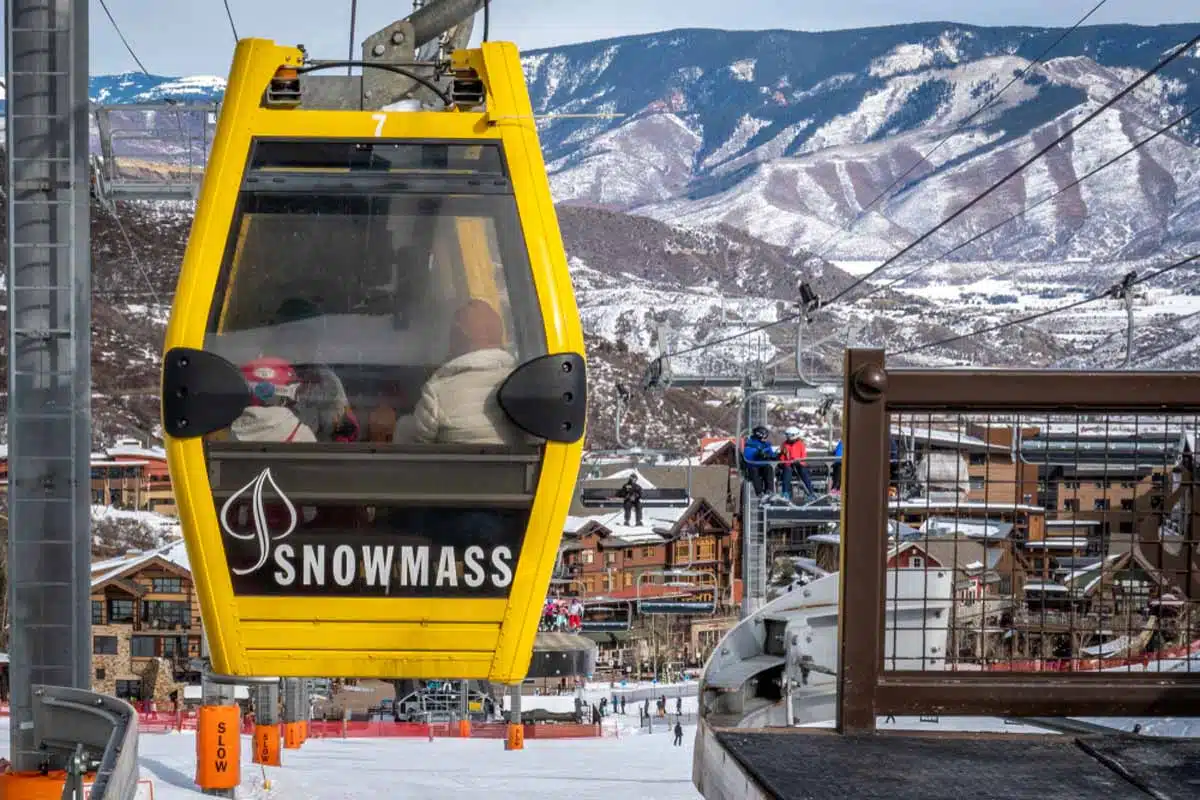 You don't need to be a skier to recognise the name 'Aspen'.
Often named as the best place to go skiing in the USA, Aspen isn't actually just one place. Four ski areas collectively comprise Aspen: Snowmass, Buttermilk, Aspen Mountain, and Aspen Highlands.
Awash with resorts that invite the global elite and average Joes annually, the area features every skiing activity imaginable. Experiencing roughly 25 feet of snowfall, you don't need to be a pro to master Aspen.
Snowmass and Snowmass village, however, earn the highest acclaim and fit well as your next ski destination.
Suggested Stay: The Inn at Aspen
Jackson Hole Mountain (Wyoming)
Best for: A challenging skiing trip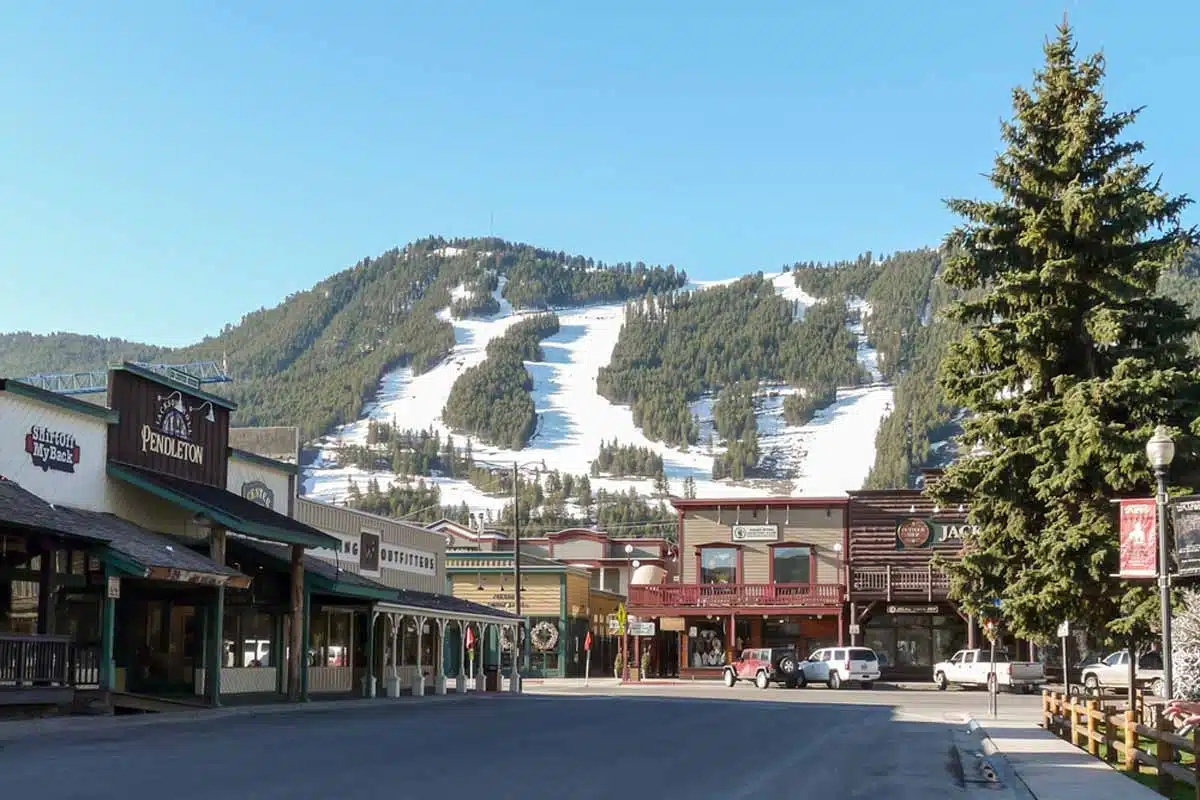 Jackson Hole Mountain in Wyoming beckons for those looking to test your steel against a true skier's mountain.
It only covers about 2,500 acres of terrain, but boy, does it pack a punch. Prepare to go all out with a whopping 133 named runs and multiple terrain parks.
As a rite of passage (and test of your skill), one of its highlights is Corbet's Couloir, a double black diamond you can't miss. Once you've proven yourself against its slopes, the western town of Jackson thrills with charm and numerous attractions.
Suggested Stay: Elk Country Inn
Breckenridge (Colorado)
Best for: The perfect seasonal skiing getaway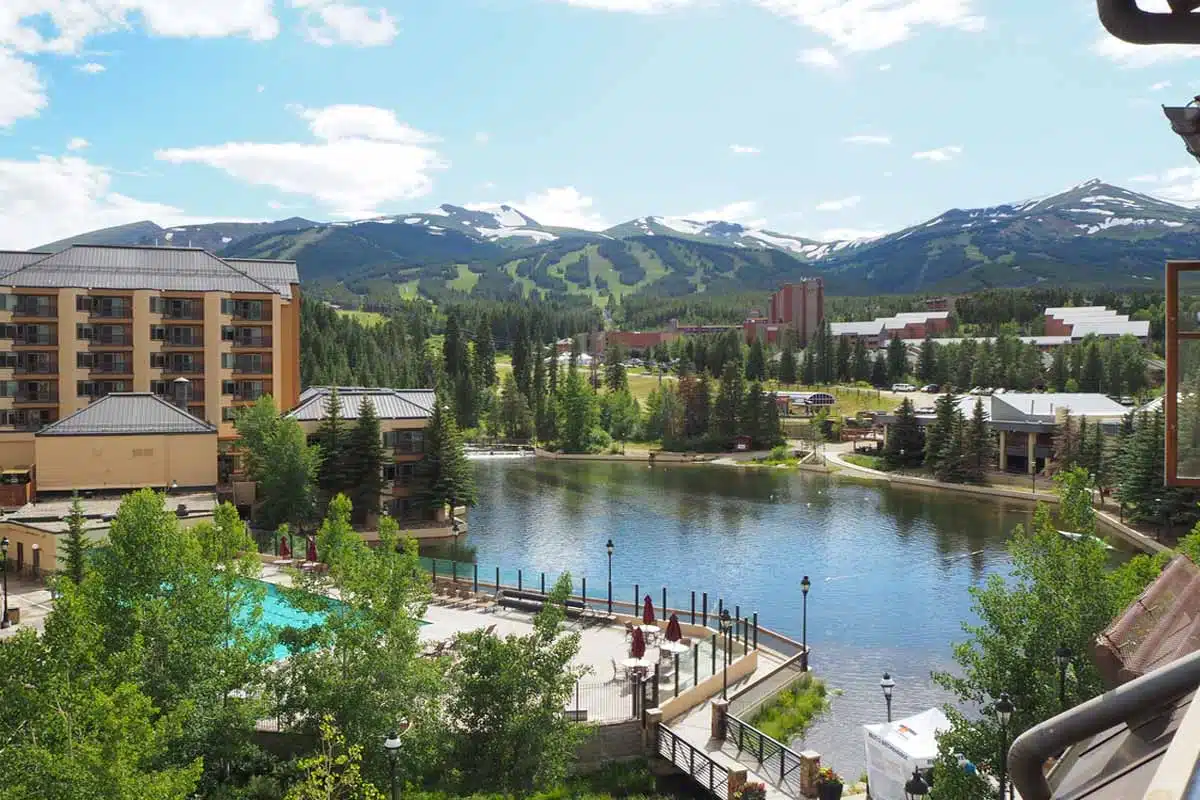 A usual suspect when people talk about the top 20 ski resorts in North America, Breckenridge demands attention.
What makes Breckenridge distinct is its vast seasonal skiing opportunities. Its high elevation allows for spring skiing at the bottom of its slopes, while at the same time, its peaks still enjoy ideal winter conditions.
Offering gentle inclines and wide runs, beginners have plenty to look forward to. At the same time, the open bowls at the top of its peaks impose challenges for advanced skiers. At its base lies the historic town of Breckenridge, with restaurants and boutique stores.
Suggested Stay: The Ranahan
Whitefish Mountain (Montana)
Best for: An all-around ski adventure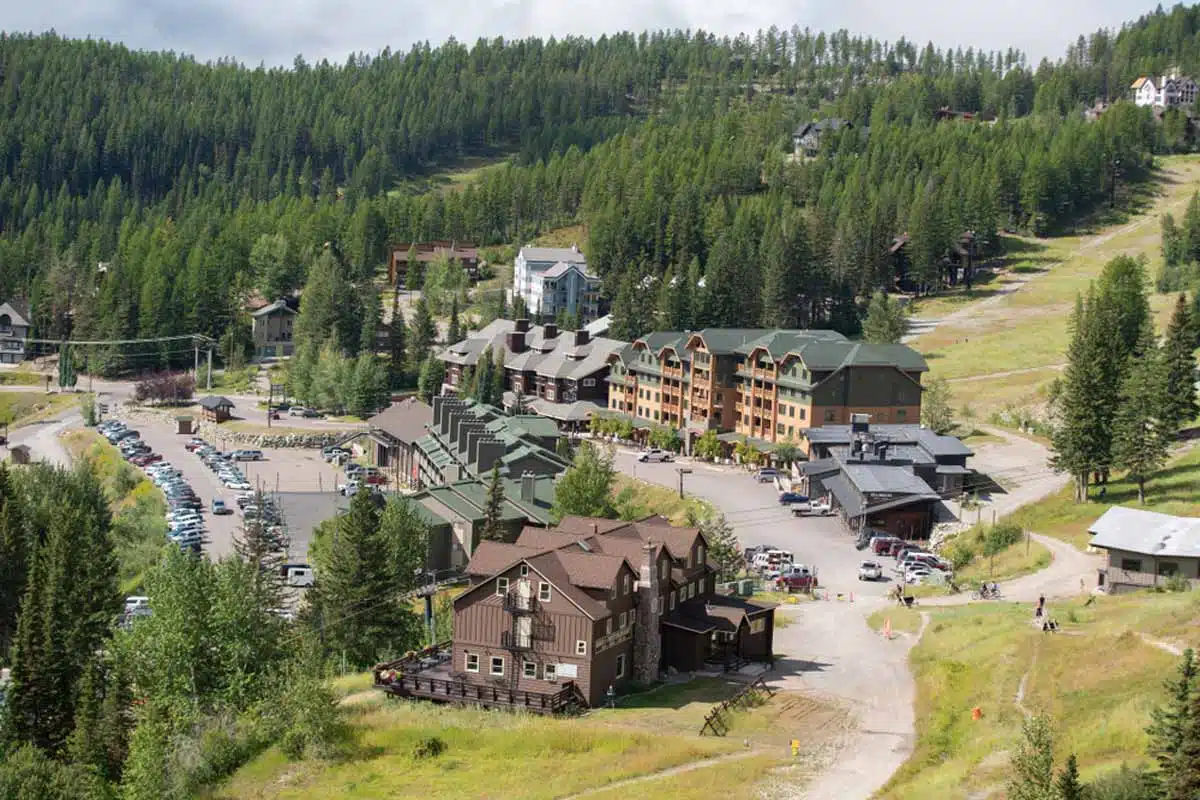 A rising star in the category of best ski resorts, Whitefish Mountain doesn't attempt to be more than what it is. And what it is, is an authentic and excellently executed ski destination. No matter your skiing tastes, everything you could want is here.
Leisurely groomers, stunning powder glades, and epic bowls perfect for snowboarding or skiing are just some of its highlights. The vibrant and welcoming Whitefish is one of the best ski towns in America, sitting at its base.
Suggested Stay: The Pine Lodge on Whitefish River
Sun Valley (Idaho)
Best for: A variety-filled ski experience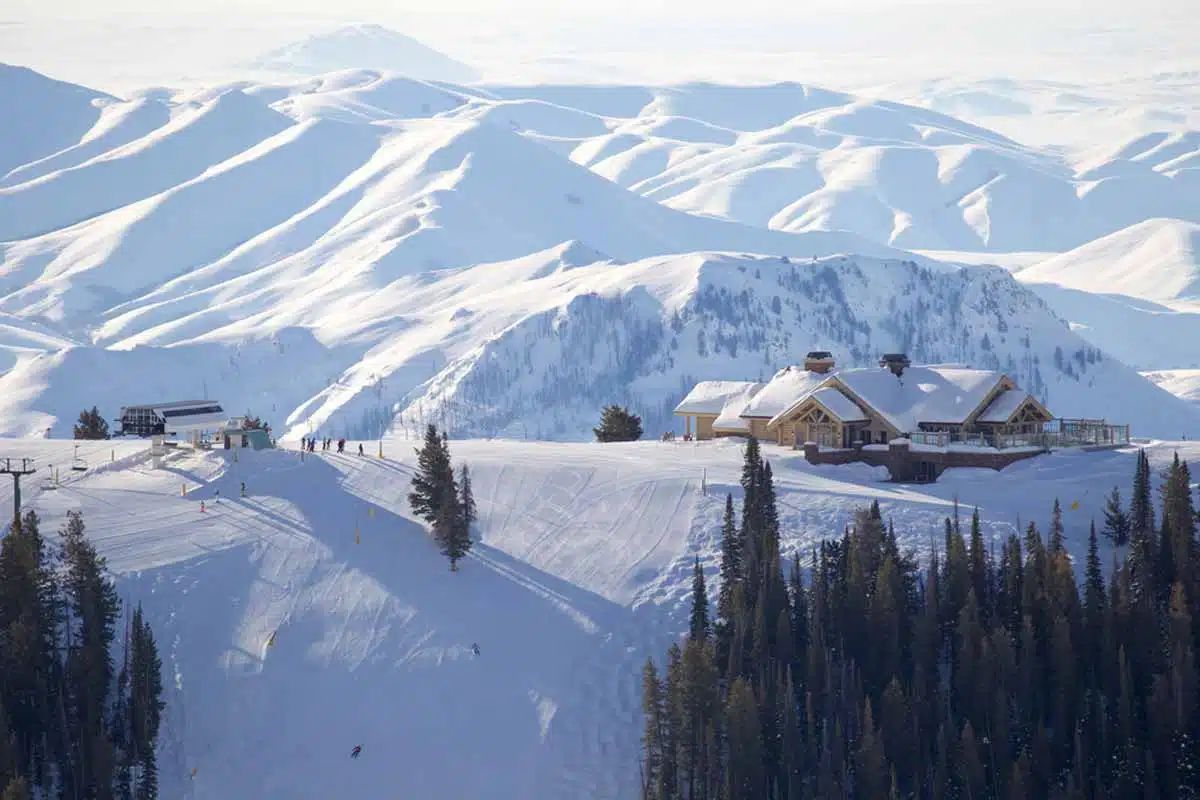 Yes, most skiing destinations in the US do provide for various ski abilities, but few do so, quite like Sun Valley. Bald Mountain aims at advanced skiers with its 3,400 vertical feet of rugged tree terrain.
For the more beginner or leisure-focused skiers, Bald Mountain's neighbour, Dollar Mountain, is a treeless dream perfect for beginners. It also has a super fun tubing park which delivers quite the fun-filled ski shenanigans.
Ketchum, based at the foot of both mountains, is a unique town with cowboy saloons and fine-dining restaurants.
Suggested Stay: Best Western Plus Kentwood Lodge
Palisades Tahoe (California)
Best for: A legendary ski trip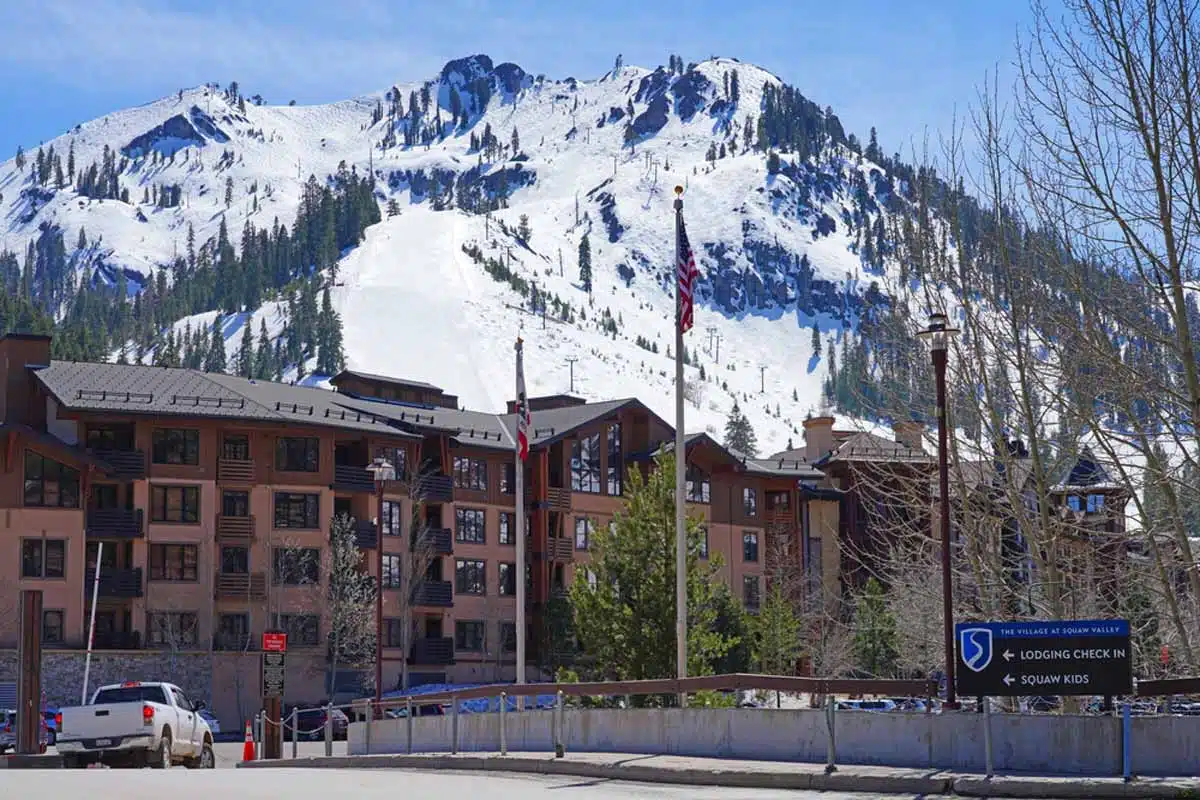 Surrounded by world-class ski resorts, the Lake Tahoe region of California is no stranger to the ski community.
Welcoming millions of visitors every year, most people find themselves drawn to Palisades Tahoe. One of the largest resorts in the region, you might know it by a different name — Squaw Valley.
Most of its terrain focuses on beginners or intermediate skiers, roughly about 70%. Another significant aspect of its allure is that the area sees 267 days of pristine clear blue skies.
With nearly 37 feet of snowfall, you can also expect stunning powder ski days if you time it right.
Suggested Stay: Palisades Tahoe Lodge
Top Tip: Planning an epic road trip in California? Read my step-by-step itinerary to ensure you get the best out of your adventure.
Deer Valley (Utah)
Best for: A famous skier destination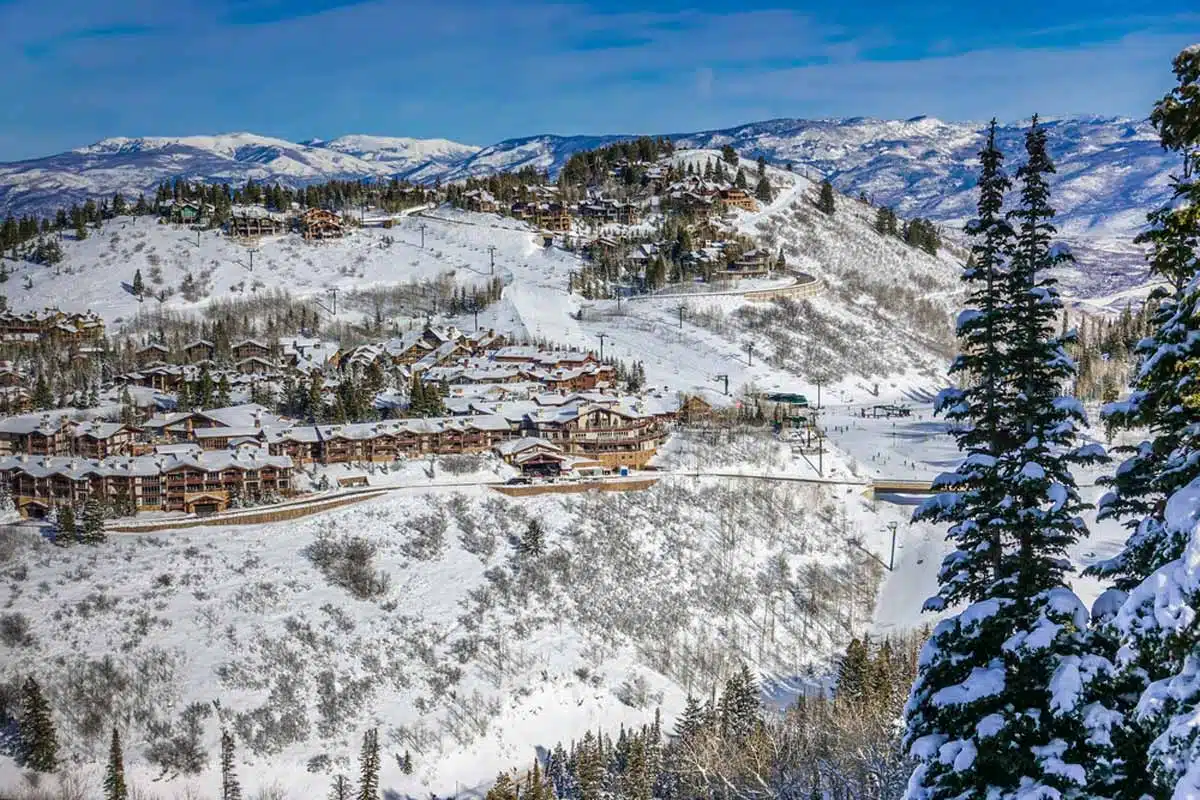 Stuck wondering where to go skiing in the USA? Let me help you out. Welcome to Deer Valley. Forming part of Park City, it's one of North America's most popular places to ski. Beyond its spectacular location, there are plenty of reasons to love Deer Valley.
What are these reasons? Well, it's one of the most varied skiing terrains in the States. It showcases numerous slopes that suit just about every level of skiing ability and easy access to other Park City attractions.
Suggested Stay: The Chateaux Deer Valley
Killington Mountain (Vermont)
Best for: Big mountain skiing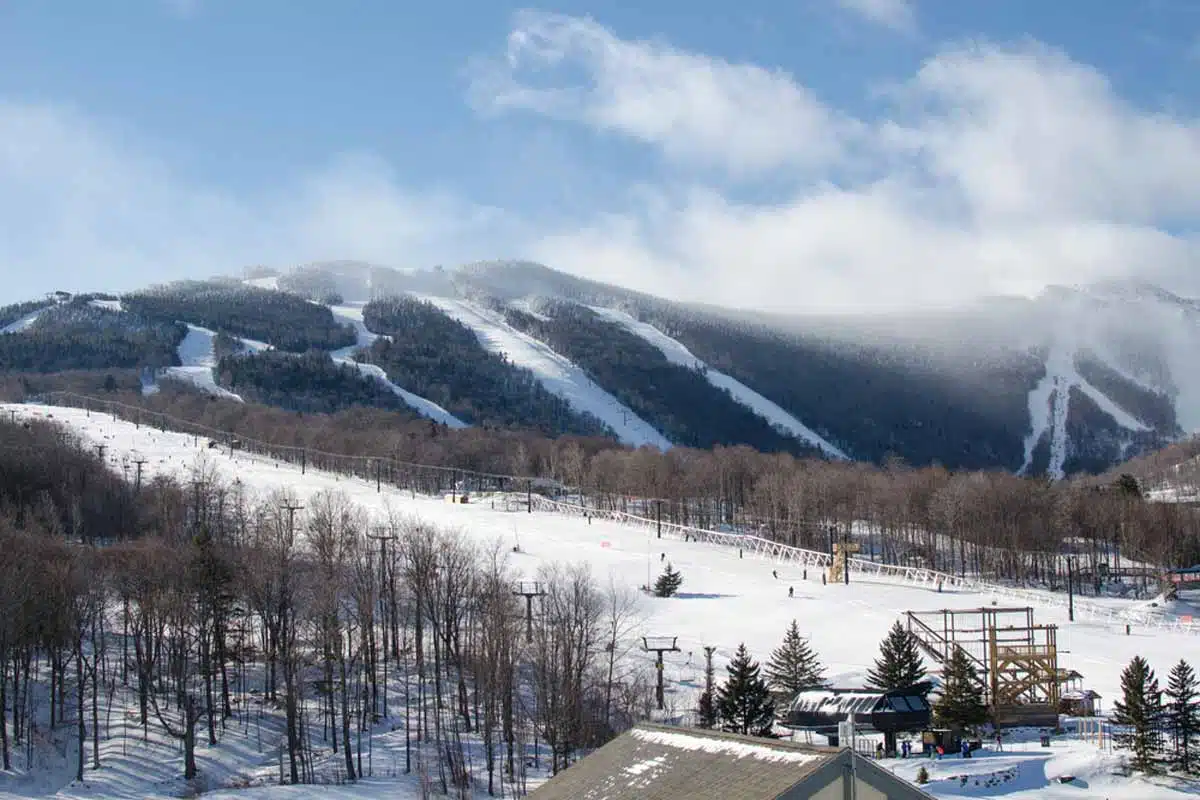 A ubiquitous mountain skiing adventure awaits you at Killington Mountain. Although it only clocks in at about 1,500 acres, the mountains display incredibly high elevation (4,000 feet, in fact). Multiple peaks and endless trails make every trip here seem like a brand-new experience.
Throughout Killington, expect to find excellent cruisers, some tree-lined runs, and a few fearsome steep slopes. What makes it a standout is that you can pretty much ski from the top right down to the bottom in one go.
Suggested Stay: Killington Mountain Lodge
Telluride (Colorado)
Best for: A more secluded skiing trip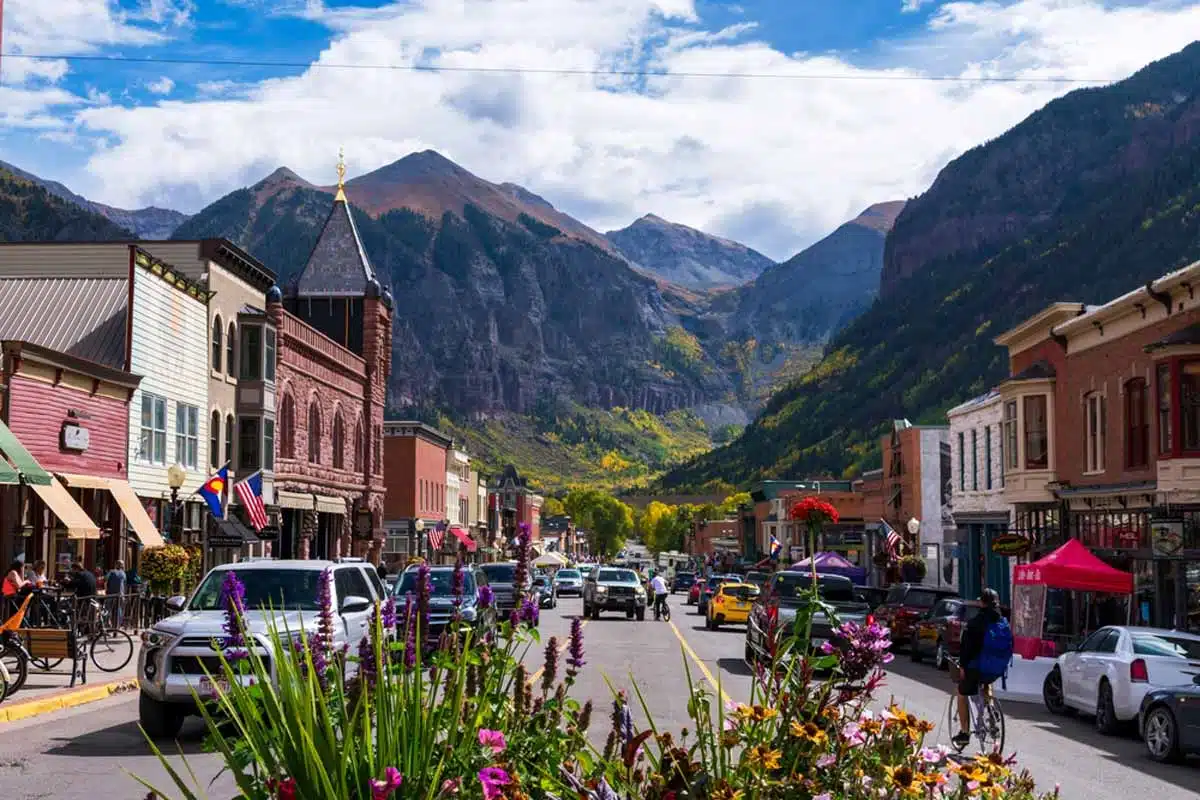 Claiming one of the top spots for the best ski resorts in America, Telluride aims high (pardon the pun) and delivers. Confined to a tucked-away valley in southwest Colorado, you'll find a vast and diverse ski terrain meeting the quiet town of Telluride.
Experiencing about 23 feet of snow annually, timing your trip right results in fantastic powder days. Although about 60% of its terrain suits beginners and intermediate skiers, there is one highlight for advanced slope enthusiasts.
Taking the Plunge Express lift at 2,000 feet in elevation brings you to the top for a ride down to remember.
Suggested Stay: Mountain Lodge at Telluride
Big Sky (Montana)
Best for: The premier USA skiing experience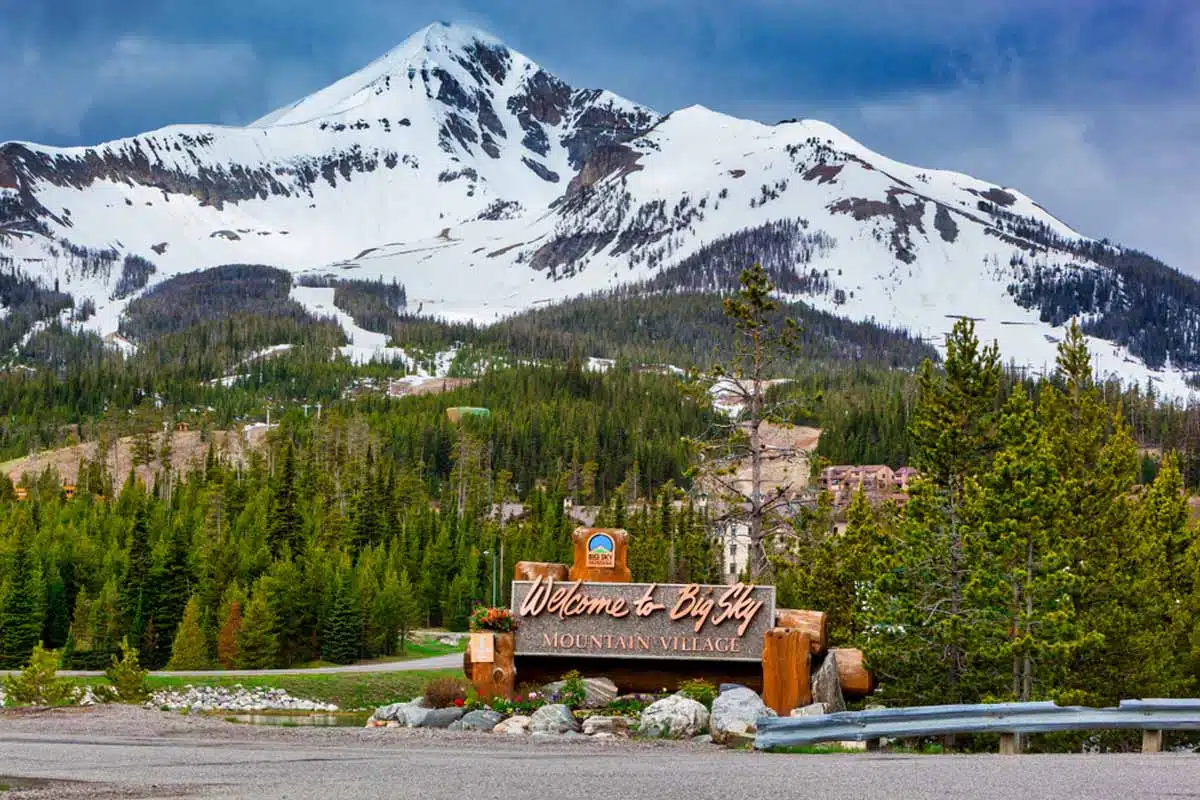 One of America's best places to ski is Big Sky in Montana. Everything is big here, from its mountains, epic ski-lifts, massive 33-foot snowfall, and sprawling open spaces.
Spread across 5,850 acres, Big Sky is never crowded, making it a skier's dream.
Dominating the landscapes at Big Sky are low-elevation ski areas, which, although not as challenging, welcome leisure skiing. This means hitting the slopes lasts longer and won't tire you out as quickly, and when you need the perfect ski weekend destination, that's excellent news.
Suggested Stay: The Lodge at Big Sky
Whiteface Mountain (New York)
Best for: An Olympic-spirited ski trip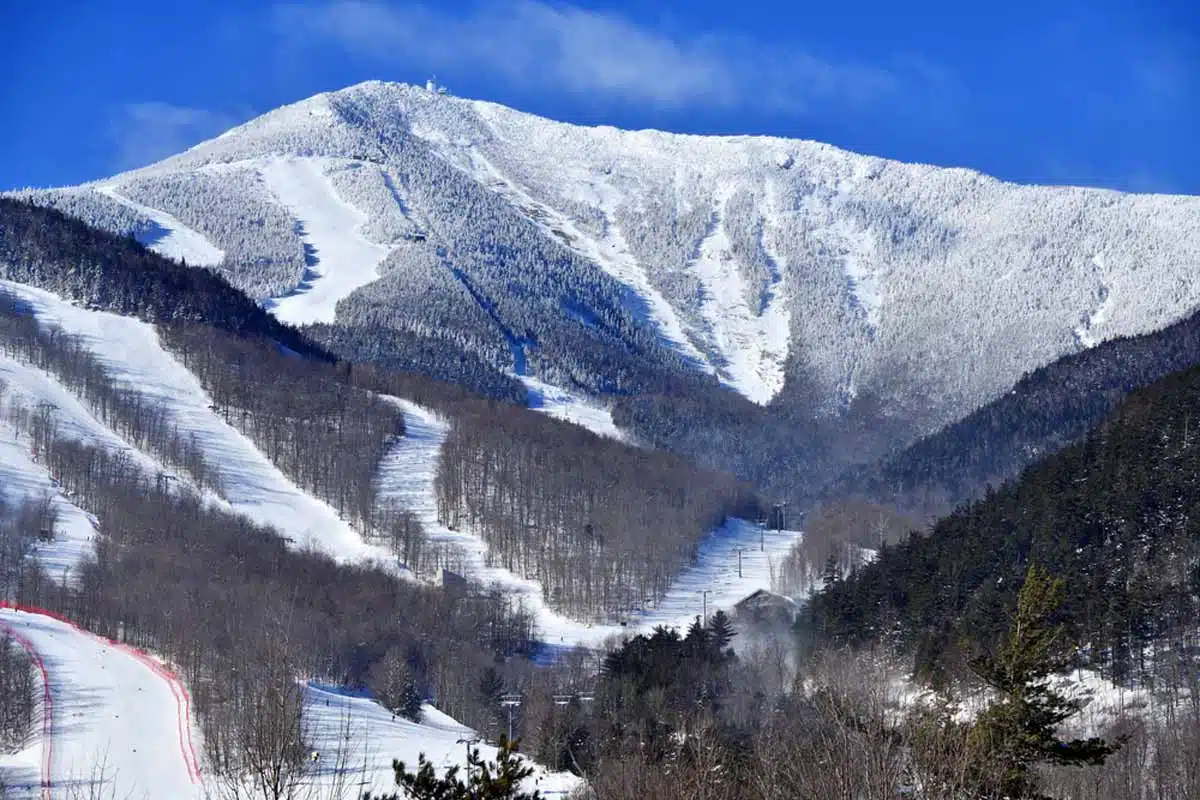 The home ground for the 1980 winter Olympics, Whiteface is a fraction smaller than other top ski resorts in the US. But that doesn't stop it from being a standout. Thanks to its history, it welcomes skiers of all levels and does so well.
About 20% of its terrain dedicates trails to beginners, 42% aims at intermediate skiers, and 38% calls to experienced slope-lovers.
Beyond the standard ski staples, you can also try hurtling down the original Olympic bobsled track.
Suggested Stay: Lake Placid Inn Boutique Hotel
Mammoth Mountain (California)
Best for: Ultimate skiing nirvana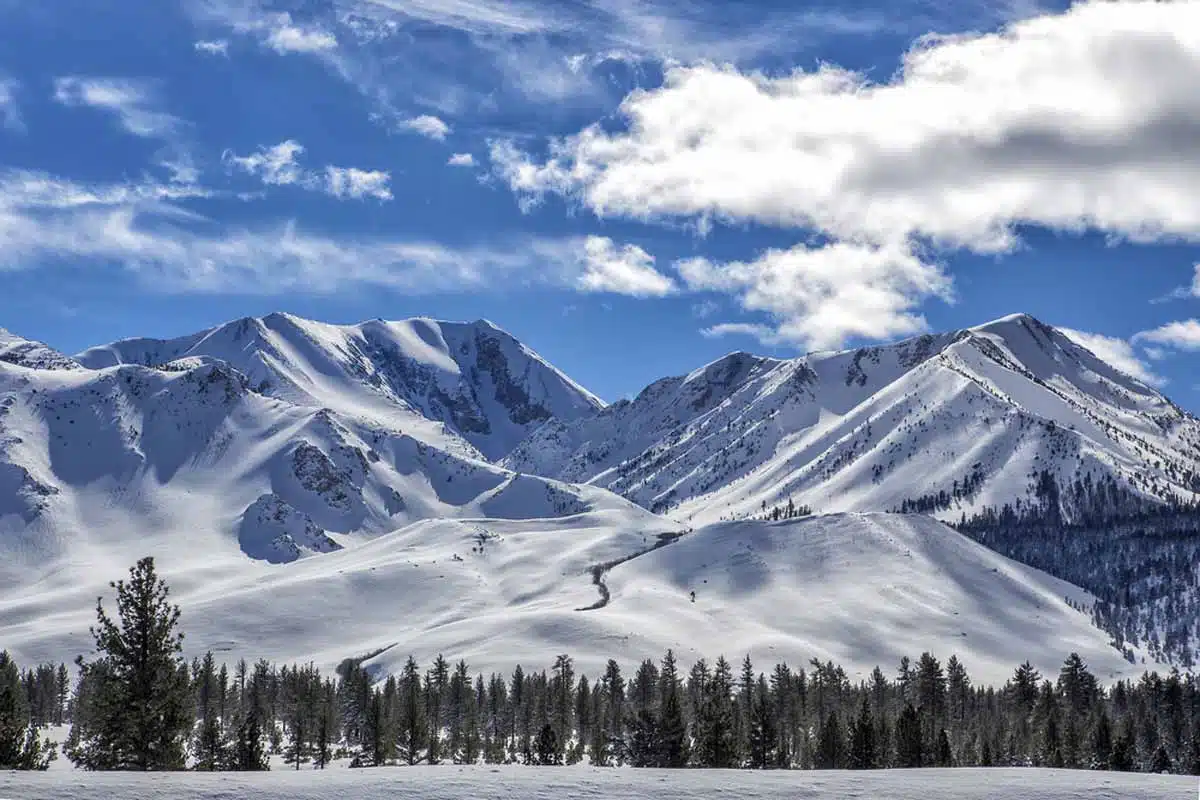 The prize for being the best ski resort in North America has no clear winner. However, Mammoth Mountain does swing high in this fierce contest.
A part of the Sierra Nevada mountain range, some consider it the best ski and snowboarding resort in the country.
If you're looking for exceptionally stunning views and massive slopes wide enough to match a California freeway, you're in the right place. Mammoth Mountain is, without a doubt, extremely popular compared to other narrow-lane ski resorts. It's a surefire hit.
Suggested Stay: Juniper Springs Resort
Stowe (Vermont)
Best for: An east coast ski getaway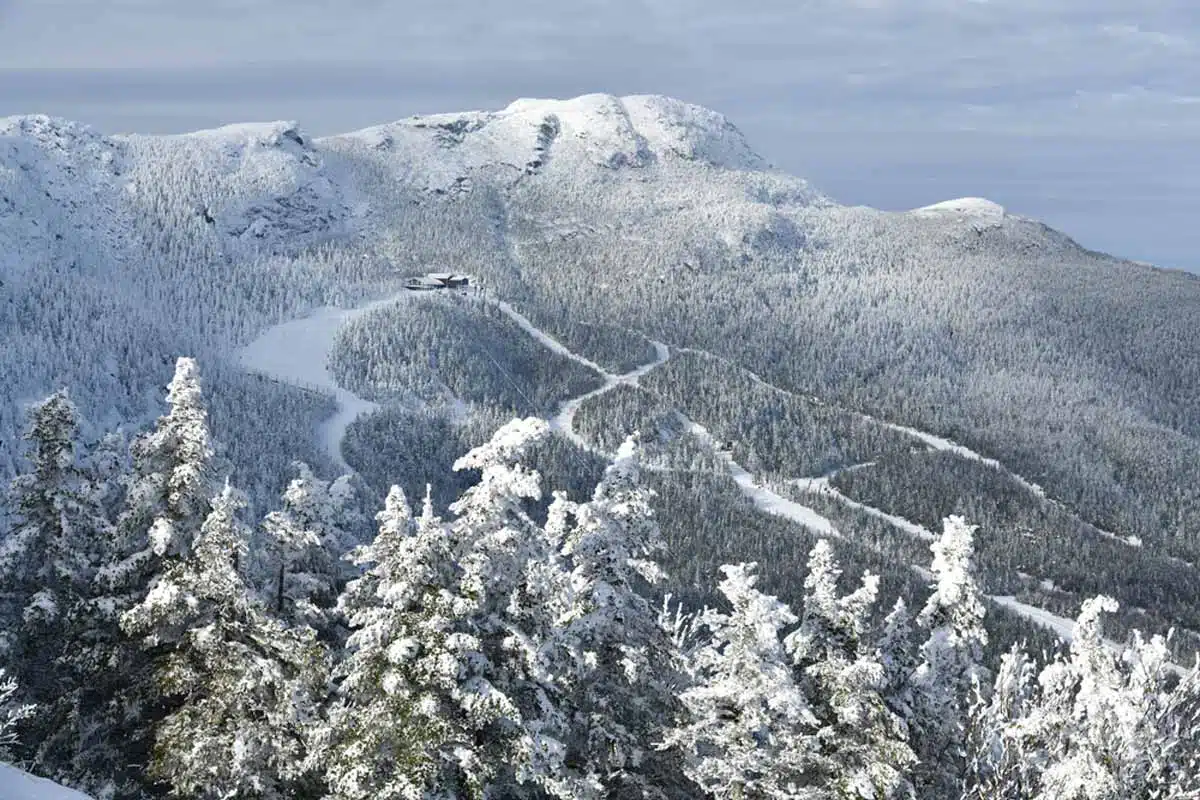 Yes, the west coast has some of the best ski resorts. But Stowe, Vermont, on the American east coast, matches each of them. A genuine backcountry gem, Stowe blends pristine ski and snowboard terrains with roughly 18 miles of ungroomed terrain.
This, combined with its 116 diverging trails and runs as long as 3.5 miles, makes it the perfect snowy playground.
The more scenic skiers can ride the gondola to the summit of Mt. Mansfield, the highest summit in the state with incredible views.
Suggested Stay: Green Mountain Inn
Taos (New Mexico)
Best for: An old-school skiing adventure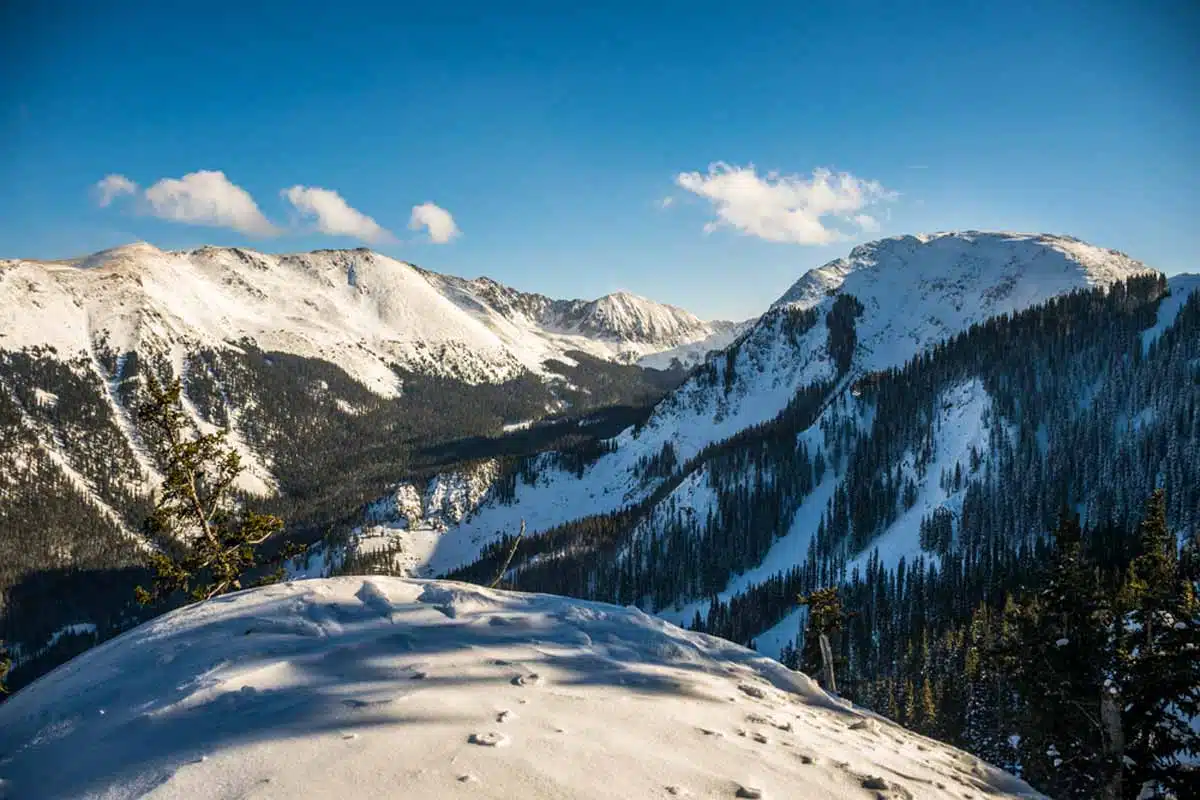 A few hours from Santa Fe, Taos represents old-school skiing at its finest. Blending touches from decades past with modern features, the terrains here are some of the best.
Aimed at more experienced skiers, the mountain seems intimidating at first. Challenging, yes; unbeatable, no.
Novice skiers often shy away from Taos, but once you're at the mountain's base, ask around a bit. Before you know it, you'll find sprawling areas designated for beginners. So, with its terrains, culture, and amenities, you can bet you'll be coming back for more.
Suggested Stay: Alpine Village Suites
Sugarbush (Vermont)
Best for: A thrill-filled ski trip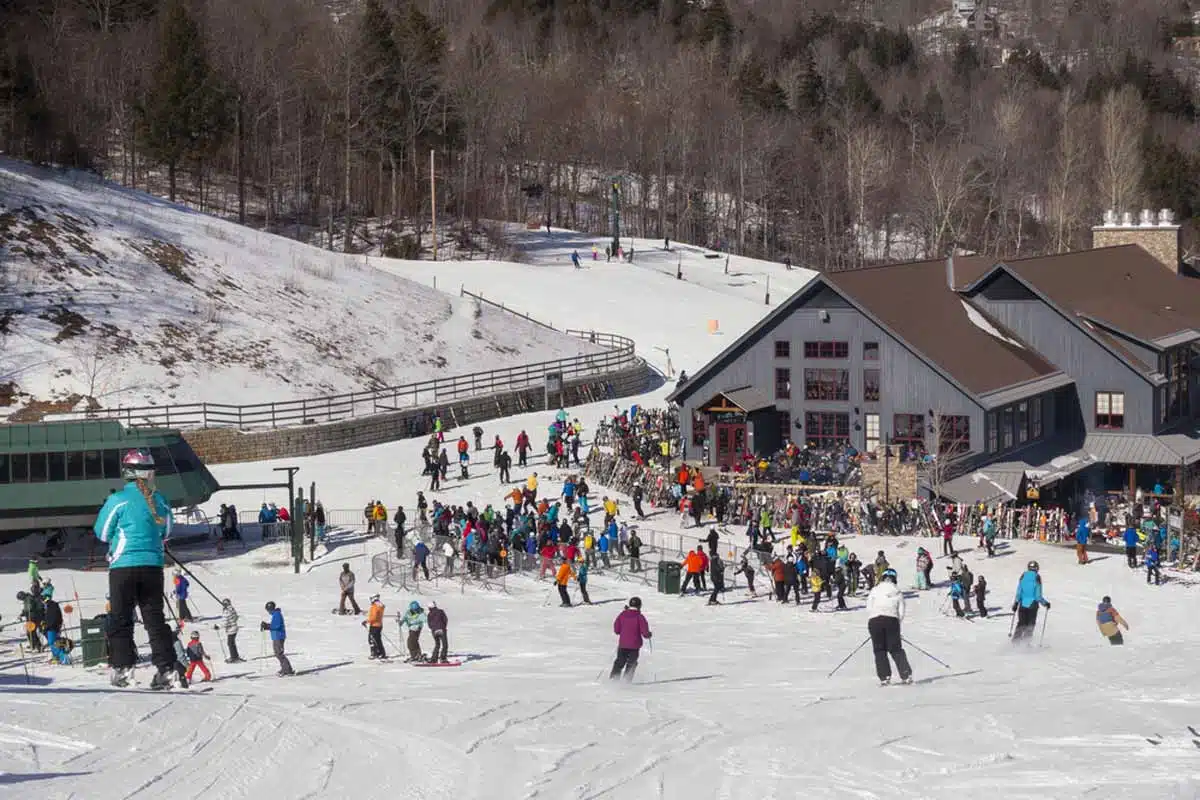 Sugarbush Resort is one of those places where you'll quickly lose track of time due to an overload of fun. It sounds a bit corny, but it's true.
This iconic piece of Vermont's ski landscape spans 4,000 acres and features 111 ski runs. All of which criss-cross through forested areas down two mountains meeting at multiple base areas.
At the bottom of Lincoln Peak rests a charming village famed for its pedestrian-only theme. Here you'll find multiple restaurants, retail shops (some stunning boutiques), and a few of the best spas in the state.
Suggested Stay: Warren Lodge
Snowbasin (Utah)
Best for: Some underrated skiing sensations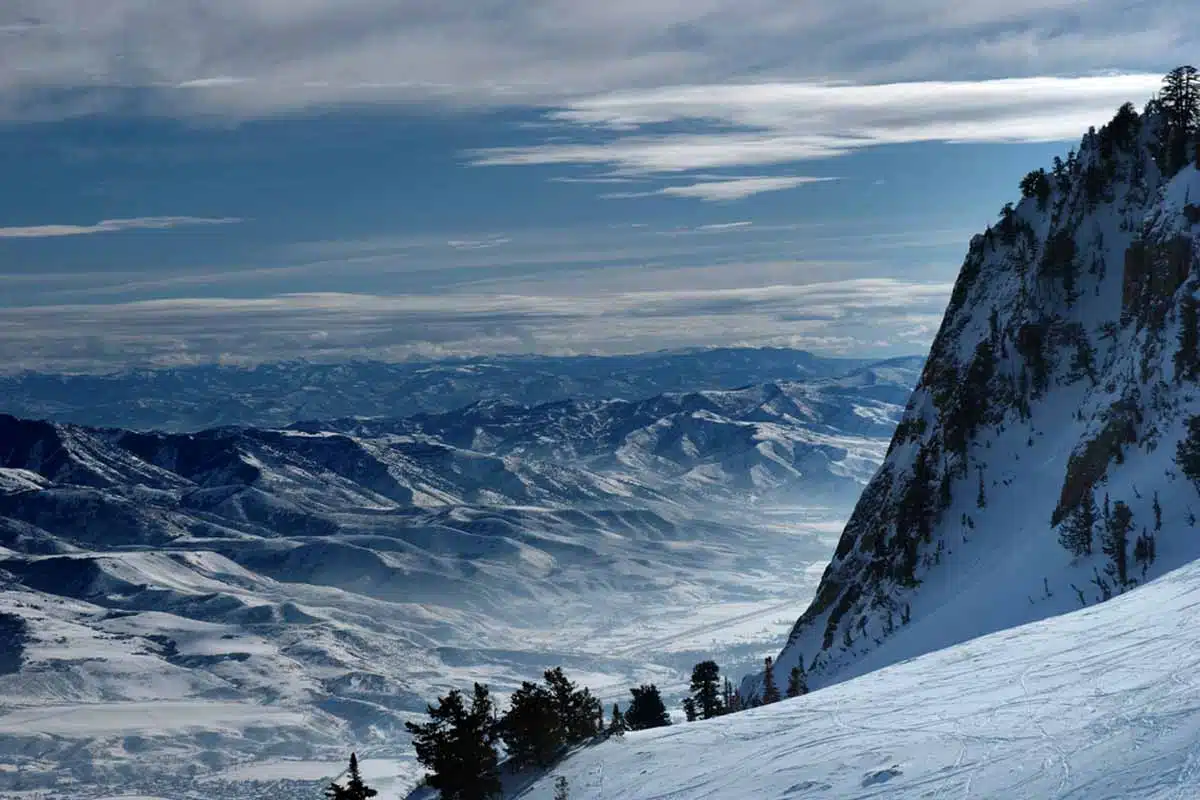 Mentioning Snowbasin to skiers might result in puzzled looks because, quite frankly, it is a bit of a hidden gem.
With so many big names in the ski world, especially in the States, Snowbasin has no town or village to call its own.
This is exactly what creates such an appeal. It's small in size and with a vibe to match. Its skiable terrains and challenges make it a worthwhile contender amongst the greats. Add an incredible selection of day lodges to the mix, and you have the potential for greatness.
Suggested Stay: Hampton Inn & Suites
Cannon Mountain (New Hampshire)
Best for: All-inclusive skiing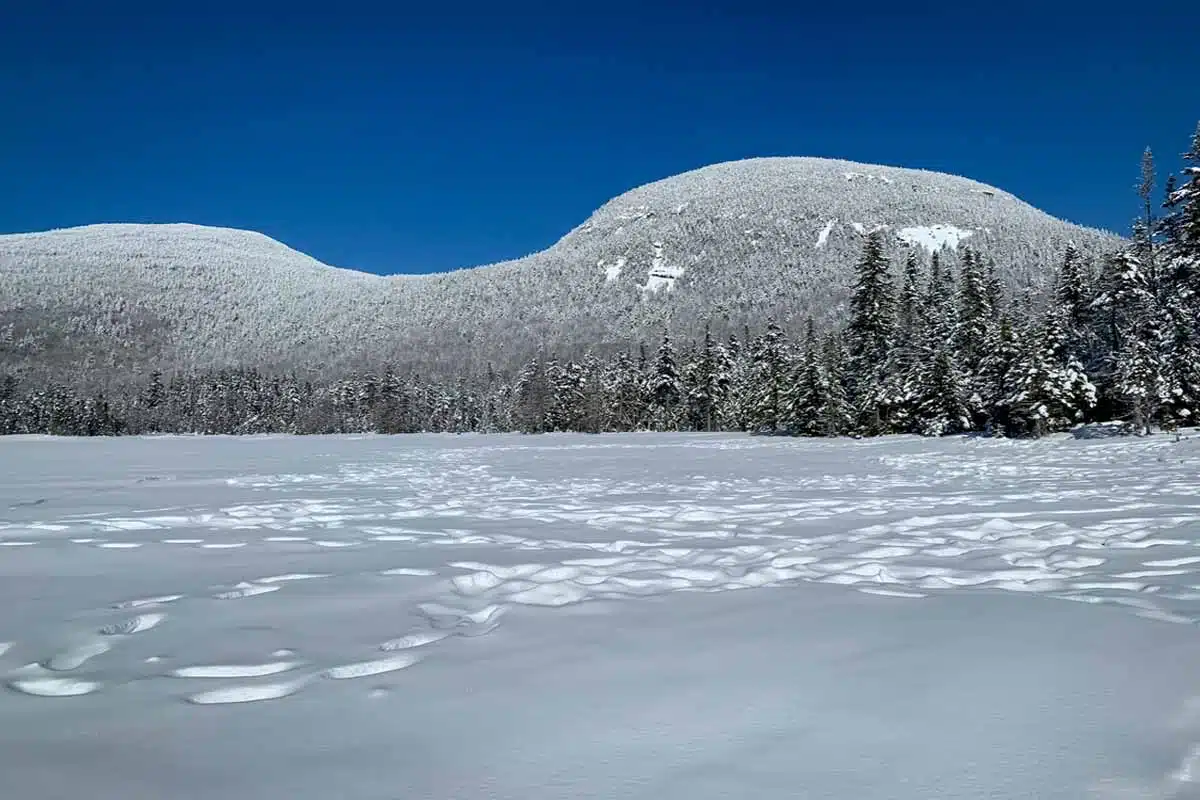 Look, Cannon Mountain is predominantly not for the faint of heart. With most of its terrain quite challenging, it does, however, deliver some of the best skiing rewards. It benefits from a long snowy season, spectacular terrain variety, and epic après ski activities.
The wealth of unique terrains brings together a few first-timer runs and intermediate glades that challenge any skier.
Suggested Stay: Hampton Inn Littleton
Bend (Oregon)
Best for: A surprising skiing adventure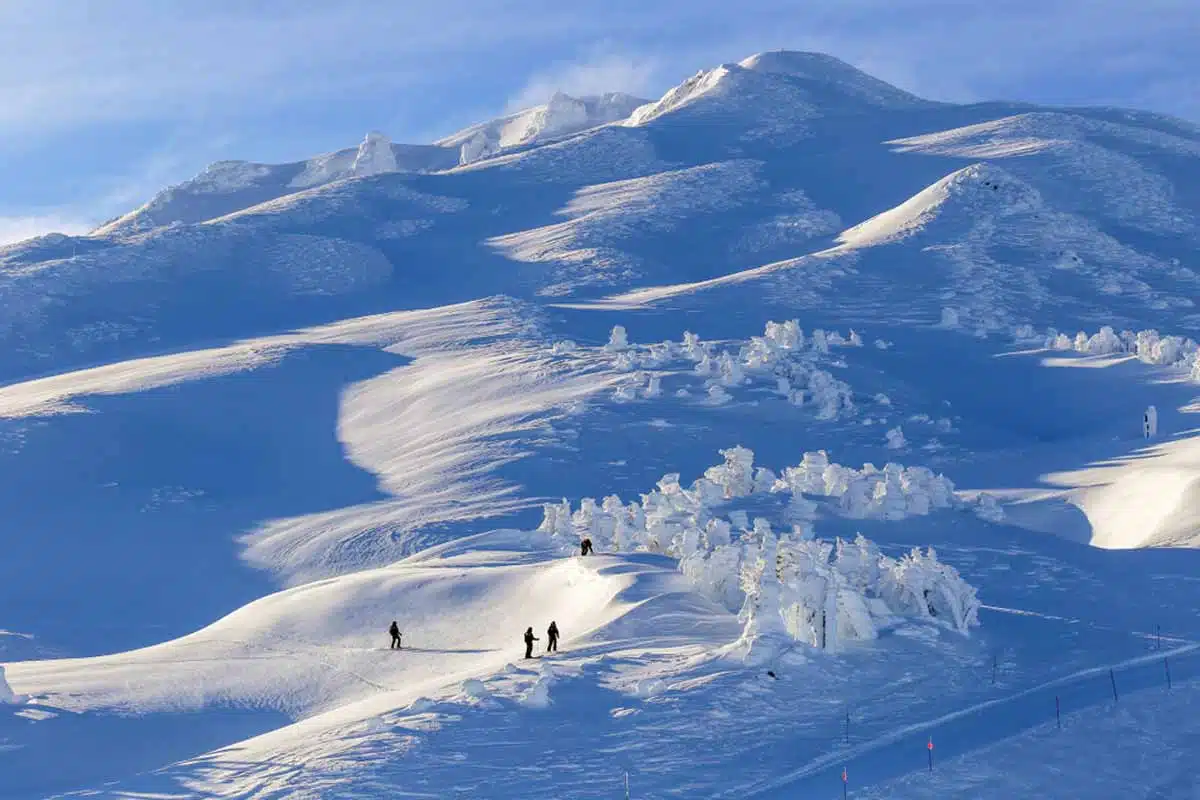 It might come as a surprise that Oregon features on this list, but when it comes to the best ski resorts in the USA, Bend comes in swinging.
More specifically, Mt Bachelor, which sits along the Bend Ale Trail. A hidden treasure, it holds 101 runs spread out over 4,300 acres.
Numerous generous slopes present the perfect skiing trails through snowy forests. And, as a bonus, downtown Bend boasts more than a dozen craft breweries.
Oh, and the Bend Ale Trail includes two dozen breweries (this seems like a theme). Skiing and craft beer, a match made in… Oregon?
Suggested Stay: Tetherow Hotel
Practical Tips for the Best Skiing in the USA
Pack according to your destination. While some ski destinations mix weather conditions such as spring and winter, knowing what to pack can be a lifesaver. Especially in the colder areas of the western coast.
Don't be intimidated by a ski destination's difficulty level. Most often, resorts and towns cater to every level of skiing ability, and all you need to do is ask locals or hotel staff.
Stick to your budget and plan accordingly, as prices change throughout the year no matter where you go.
Best Ski Resorts in North America: Map
Best Places to Ski in US: Read Next
Love This? Save and Share on Pinterest