Looking for the best things to do in Sedona? You're in luck. Discover the top activities and practical tips for your Sedona trip with this in-depth guide.
Guys, I've just returned from a trip to Sedona… and my list of favourite US destinations just keeps growing.
SO many people I spoke to hyped up Sedona and I just had to go and see what all the fuss was about. The reality is fascinating – spirituality meets spectacular landscapes, albeit with some very commercial attractions thrown in for good measure, too.
Sedona is so magnetic that it will pull you in — no, literally. This rocky desert town swirls with energy centres favourable for meditation, spiritual healing and self-awareness. These "centres of energy", known as vortexes (vortices), supposedly exist due to the earth's magnetic energies.
Whether you're into the hippy-dippy stuff or not, Sedona is rife with Instagram-worthy locations, such as its stunning red rocks, epic hiking trails, and cool shopping spots.
So not just a sleepy town, am I right? Visiting Sedona might even surprise you the most out of all the things to do in Arizona. It certainly did me.
Let's explore!
Looking for the ideal accommodation? Check out the stylish Matterhorn Inn that boasts unmatched red rock views at an affordable price.
Top 5 Things to Do in Sedona, AZ
Take on the Courthouse Butte Loop Trail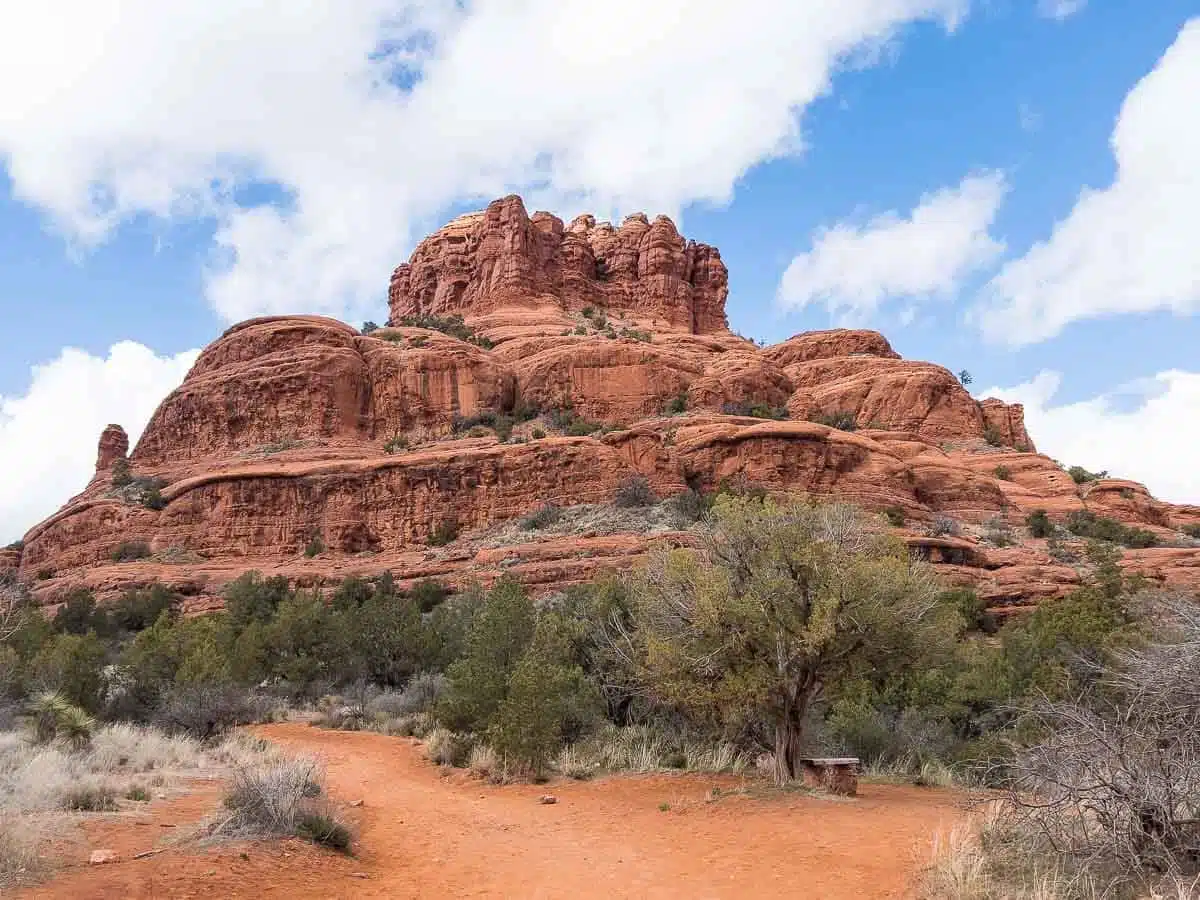 Of the many thrilling hikes in Sedona, the Courthouse Butte Loop is one of my favourites. This trail boasts expansive views of the red rocks and allows mountain biking and horse riding.
The route makes an unsurprising loop around Courthouse Butte and even Bell Rock. It's fairly long, spanning about 3.9 miles, but it's relatively easy with only some elevation change.
Top tip: Things can get muddy here after some snowfall – be careful and stay safe!
Admire the Chapel of the Holy Cross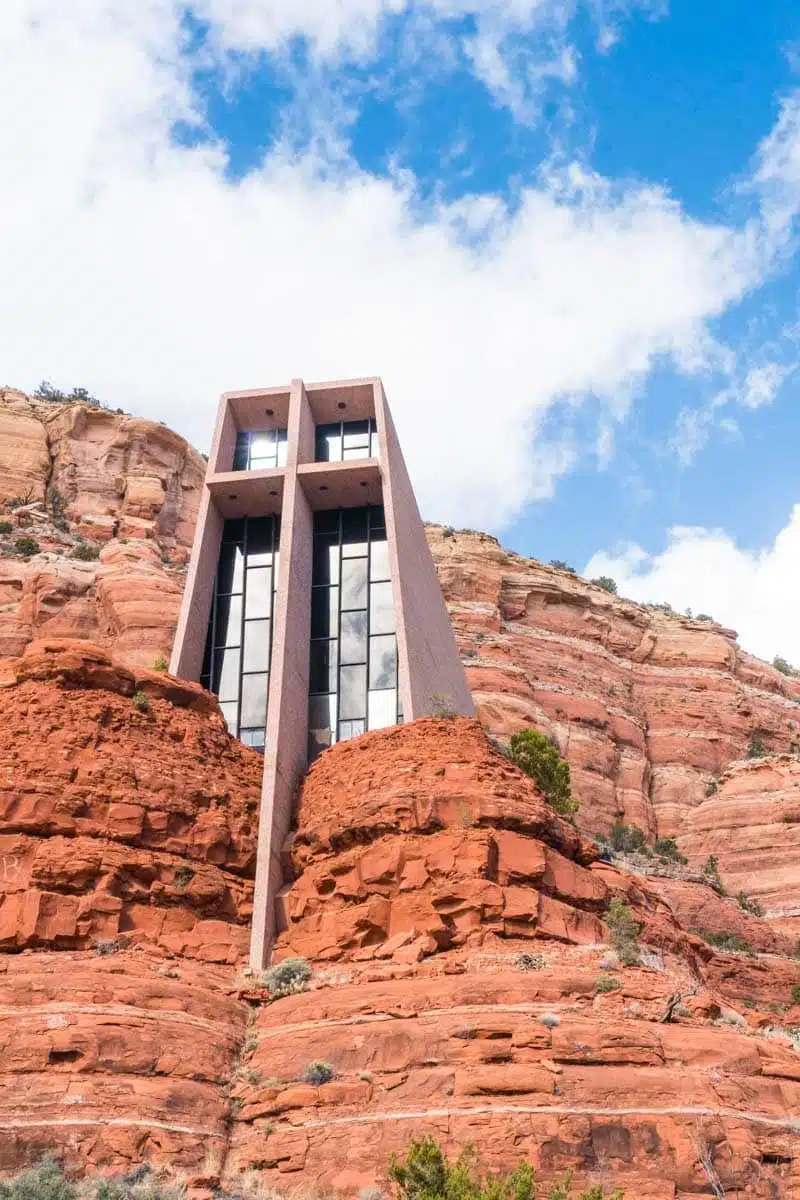 When it comes to things to do, Sedona does not disappoint with one of its most iconic landmarks: the Chapel of the Holy Cross. If the name alone doesn't impress you, I bet its exterior will.
This Roman Catholic chapel sits within the Coconino National Forest, with many describing its location as a vortex (there are a lot of those going on in Sedona) that brings gratitude to those who visit.
Carved from the red rock buttes of Sedona, you can't help but feel drawn to its ethereal appearance. Visiting hours are between 9 am and 5 pm daily.
Watch the Sunset at Airport Mesa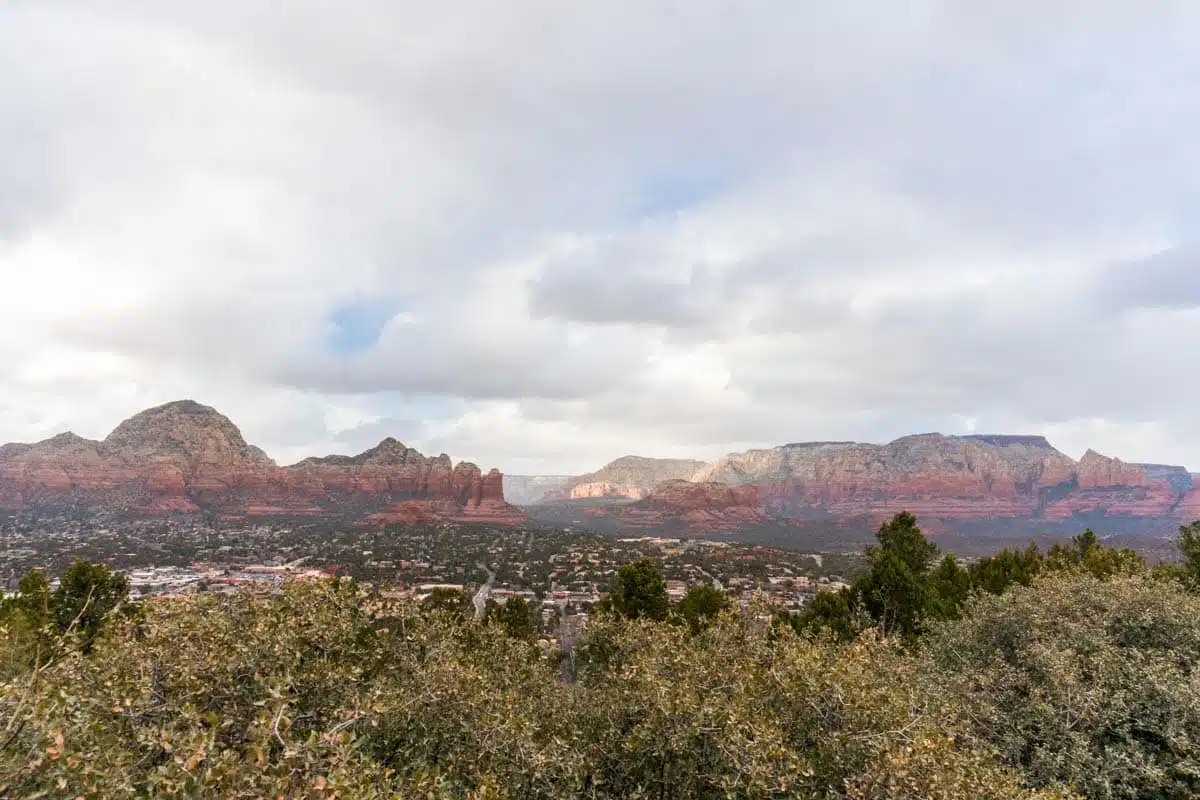 If you were wondering about what to do in Sedona, Arizona, wonder no more. The panoramic views from Airport Mesa are awe-inspiring, and you'll no doubt reach for your camera.
You'll have to hike a 3.2-mile moderately-challenging rocky terrain to get there (or… you can drive there), but the scenery makes it worth the hike.
I highly recommend starting this hike at least one hour before sunset so that you can see the yellow and orange hues hitting the red rock formations, illuminating them in a fiery fashion.
Hike to Cathedral Rock, Sedona's Most Powerful Vortex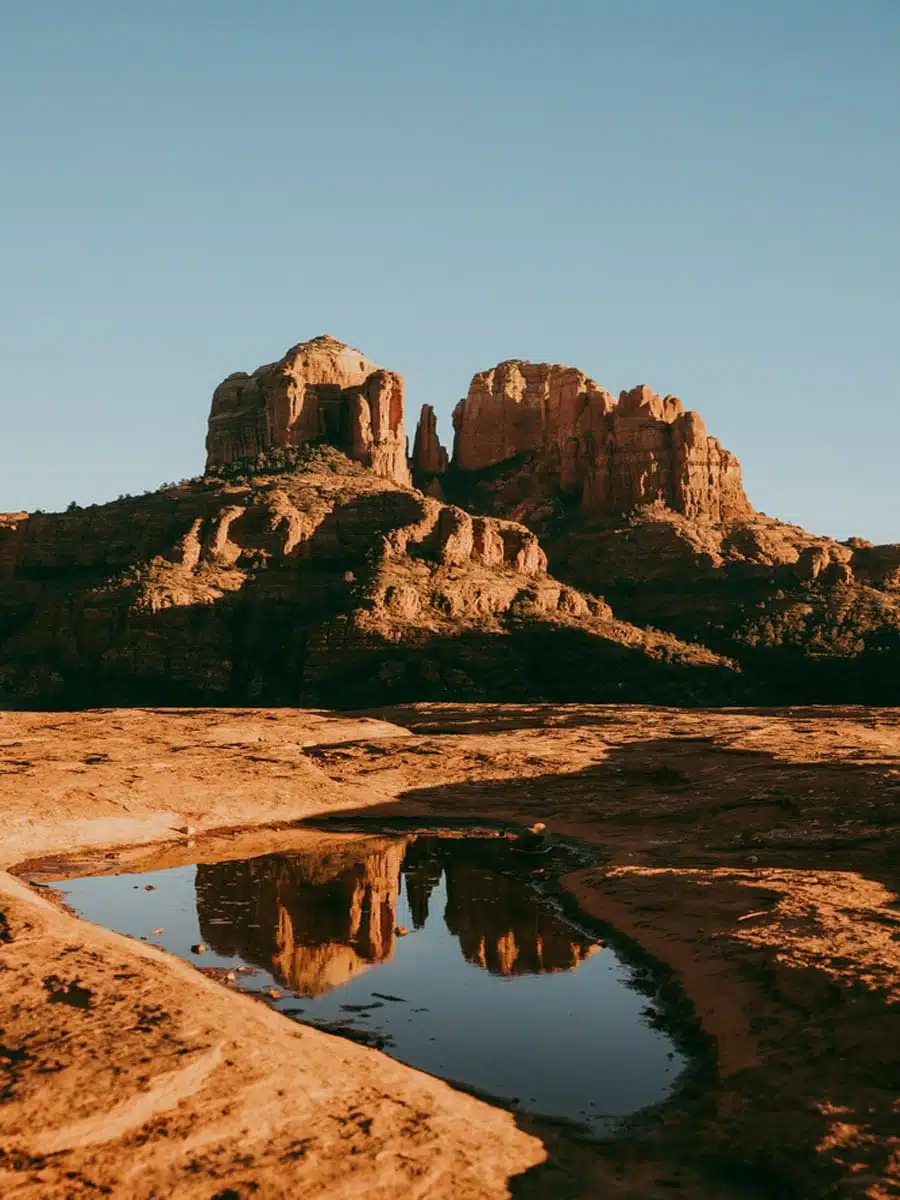 Strap on those hiking boots — we're taking the Cathedral Rock Trail to the most magical spot in town.
Cathedral Rock Sedona Vortex is where most people would seek enlightenment because of this concentrated energy's strength. And whether you're spiritual or not, there's no denying the allure of these mysterious forces of nature.
You can't say I didn't warn you about how strenuous and challenging this hike is. Yes, it's short, but it gets pretty technical and steep with lots of rock climbing. However, it's worth a sweat as the rock formation vistas are breathtaking.
To reach the vortex, take a left at the stop of Cathedral Rock, then continue up a rocky trail until you reach a hidden pillar — the vortex.
Capture the Scenery of the Red Rock Loop Road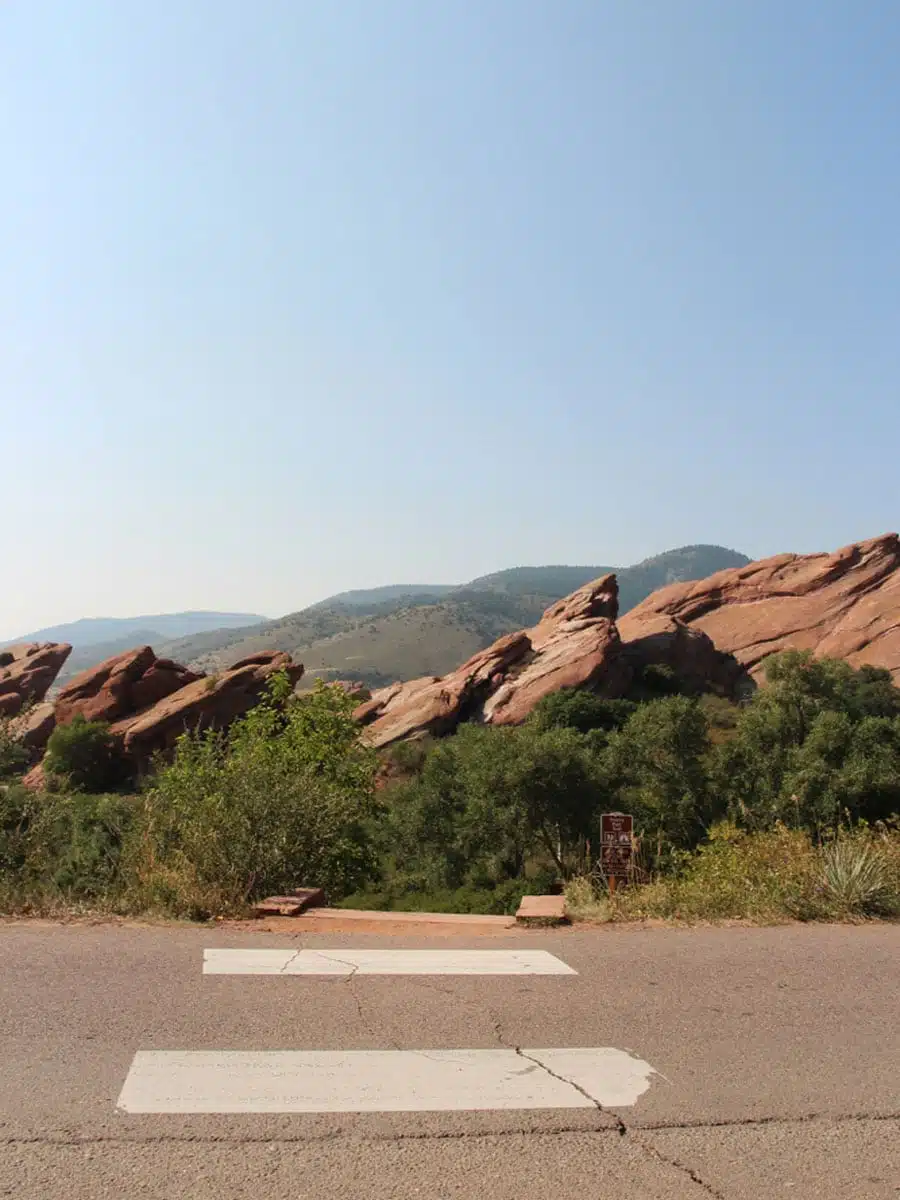 Sticking to jaw-dropping scenery, visit the Red Rock Loop Road for a different perspective of the red rock formations. It's a fun drive with unforgettable vistas if you're unsure where to go in Sedona.
It takes about an hour to complete the Red Rock Loop, but this will vary if you make stops. You'll see Courthouse Butte, Bell Rock, and Cathedral Rock from here.
Apart from the views, you can explore this region with many surrounding hikes. You'll also have access to the Crescent Moon Picnic Area, where you can set up a lovely light meal during sunrise or sunset.
Brilliant Things to See & Do in Sedona
Browse the Sedona Heritage Museum
Looking for something to do in Sedona when it rains? While rain is unlikely, you'd want to do something indoorsy. And the Sedona Heritage Museum has much to show you.
It's a centre for regional history encompassing cowboy life, local pioneers, Sedona's film-making era, wine-making heritage, and the orchard industry.
The museum is open daily between 11 am and 3 pm – remember to swing by the gift shop on your way out to pick up an adorable souvenir.
Take a Trip to Montezuma Castle National Monument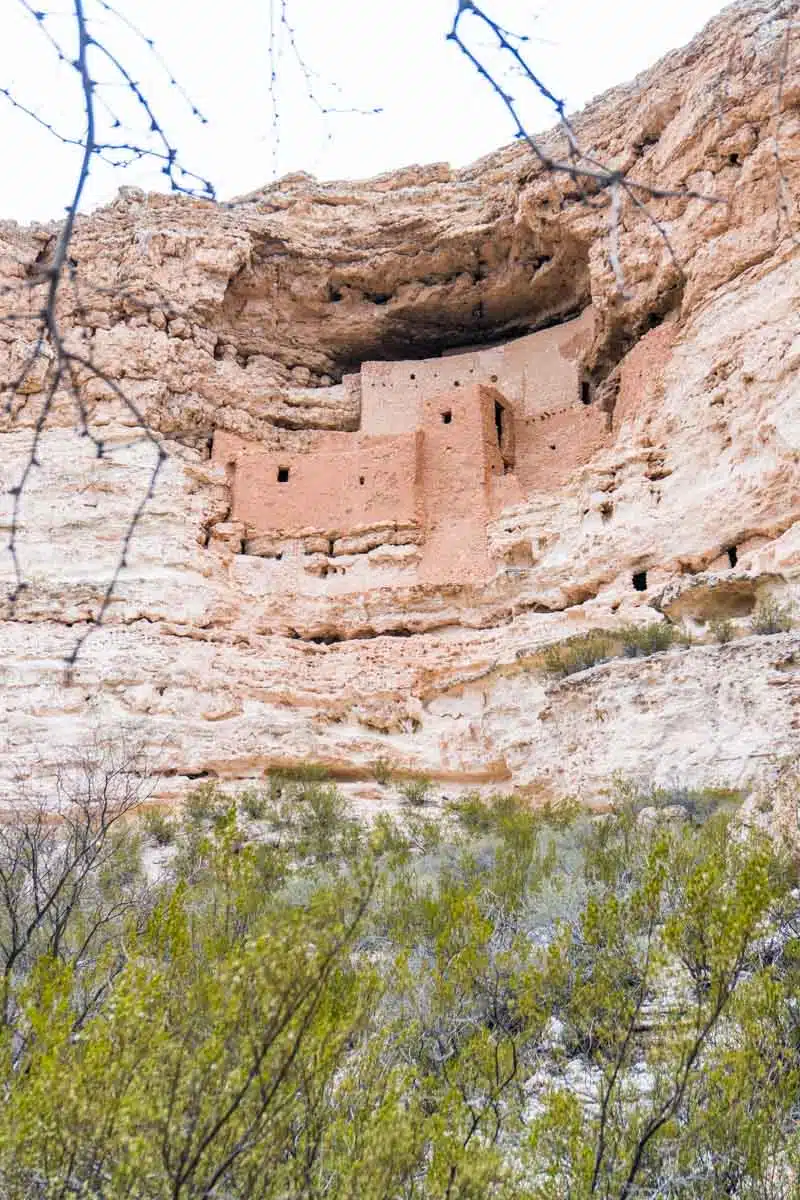 If you run out of fun things to do in Sedona, venture to Montezuma Castle – it's an imposing cliff with ancient dwellings carved into its side. And when you visit, you'll learn about the people who cut these structures dating back to the 12th century and their culture.
Who are these folk, I hear you ask? The Sinagua people built and lived in these dwellings overlooking Beaver Creek. And it's here where you can learn much about Native American history and culture. In fact, Montezuma Castle is the third monument dedicated to preserving this culture.
You can visit this otherworldly 20-room high-rise apartment at Montezuma Castle Road, Camp Verde, between 8 am and 4:45 pm daily.
Feel Like a True Archaeologist at Palatki Heritage Site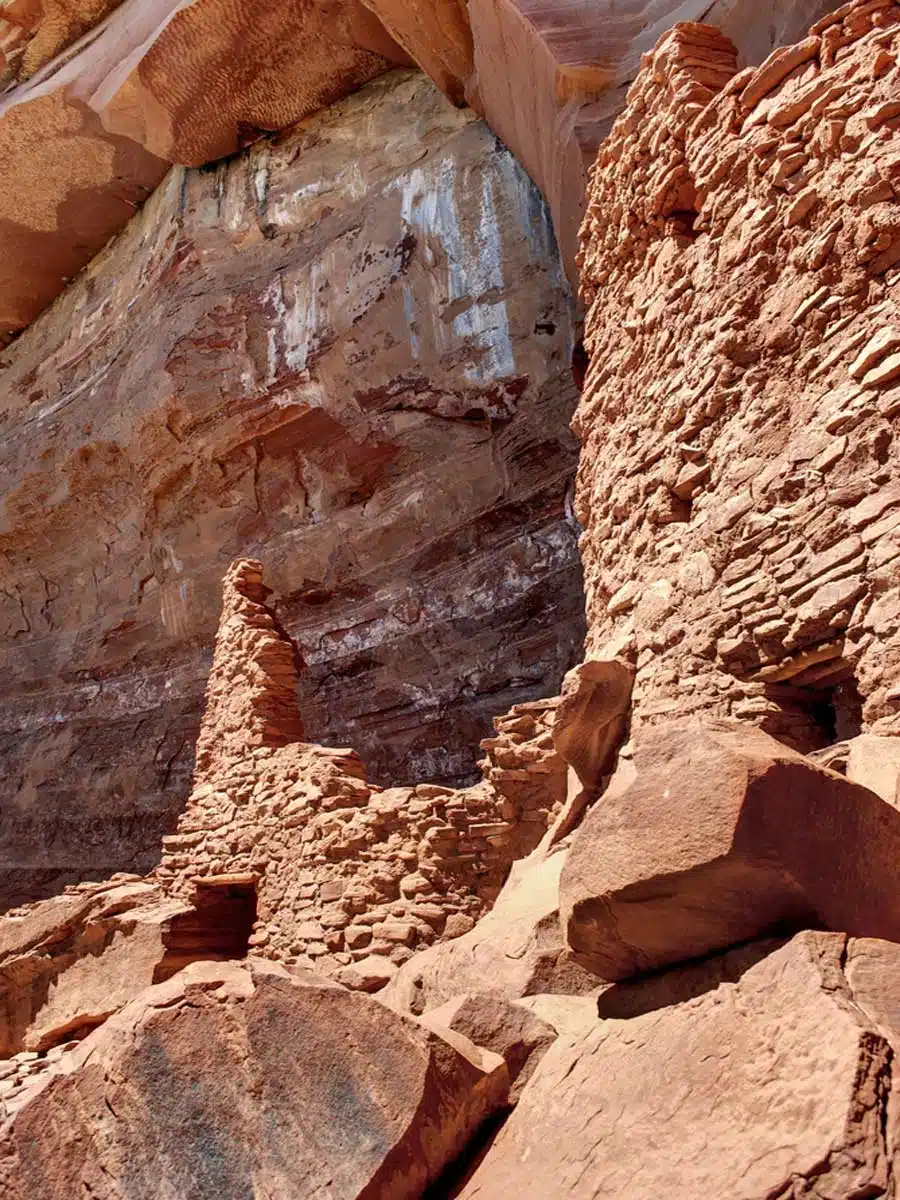 This archaeological site sits among the most popular in Sedona, thanks to its cultural and historical significance.
Located in a red sandstone canyon, the Hopi Tribe used to call this home. The site features pictographs and ancient cliff dwelling ruins reminiscent of long-gone times.
The Palatki Heritage Site is temporarily closed as it often is when the roads are impassable or weather goes over 100°F (37,78°C). But hopefully it's open by the time you visit Sedona (I've got all my fingers and toes crossed for you).
Refresh at Local Juicery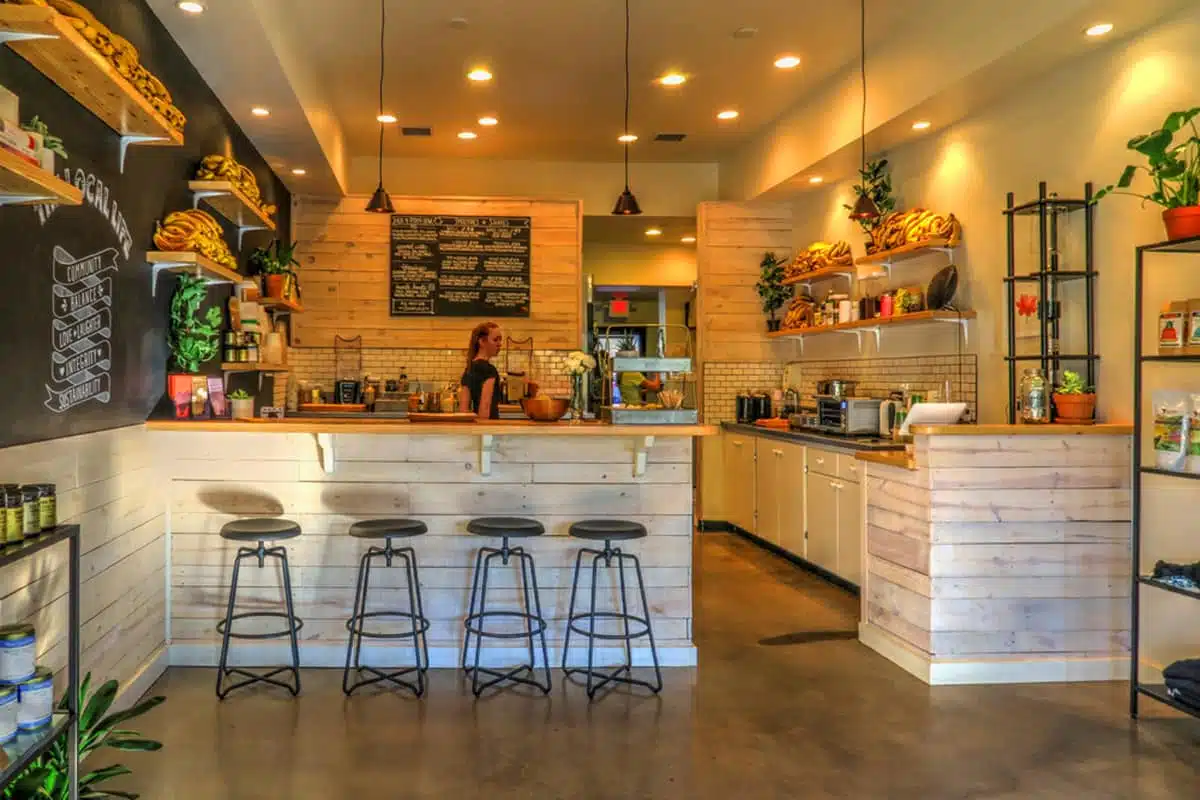 Looking for a non-touristy thing to do in Sedona? You can pop into the Local Juicery for a quick burst of energy before your next hike. They serve freshly squeezed organic juices and wholesome food, including smoothies, cleansers and açaí bowls.
Between this, the vortexes, yoga, and meditation, you're well on your way to aligning your chakras in Sedona.
Drive the Red Rock Scenic Byway
If you're stuck on what to see in Sedona, drive on the Red Rock Scenic Byway. This scenic drive, known as State Route 179, runs from Interstate 17 to SR 89A in Sedona. It gives you a different perspective on the red rock formations.
The 13-mile (20.9 km) road is a one-way loop that you can drive in about 30 minutes, but that excludes viewpoints and hikes. Most people suggest allocating a few hours to admire the gorgeous scenery and even take a short walk.
Note: While driving here is free, some stops along the way require a $5 pass to enter.
Test Your Photography Skills at Oak Creek Canyon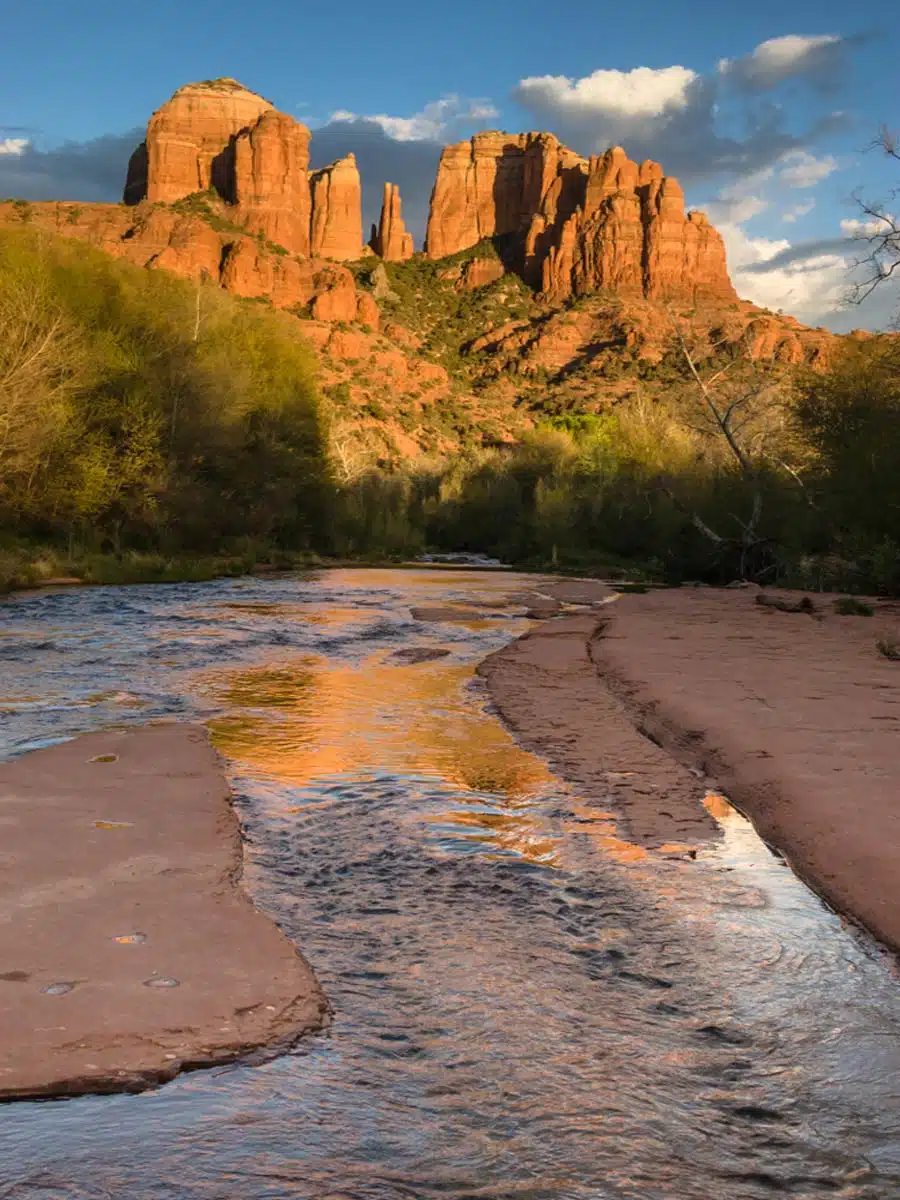 Visit this picturesque river gorge tucked between Flagstaff and Sedona. The Oak Creek Canyon showcases vibrant red rocks and glistening walls due to streams and waterfalls.
Out of all attractions in Sedona, you'd want to photograph this one for its spectacular scenery and striking formations. It's also on your way to Flagstaff, so it would be an excellent pit-stop before heading to your next destination.
Nicknamed the smaller cousin of the Grand Canyon, you'll have plenty to do there. People visit to camp, fish, picnic, and swim, so it can sometimes get crowded.
This canyon is also home to the Schnebly Hill vortex, a hidden gem only reachable via an off-road vehicle.
Stop by Mariposa Latin-Inspired Grill for Lunch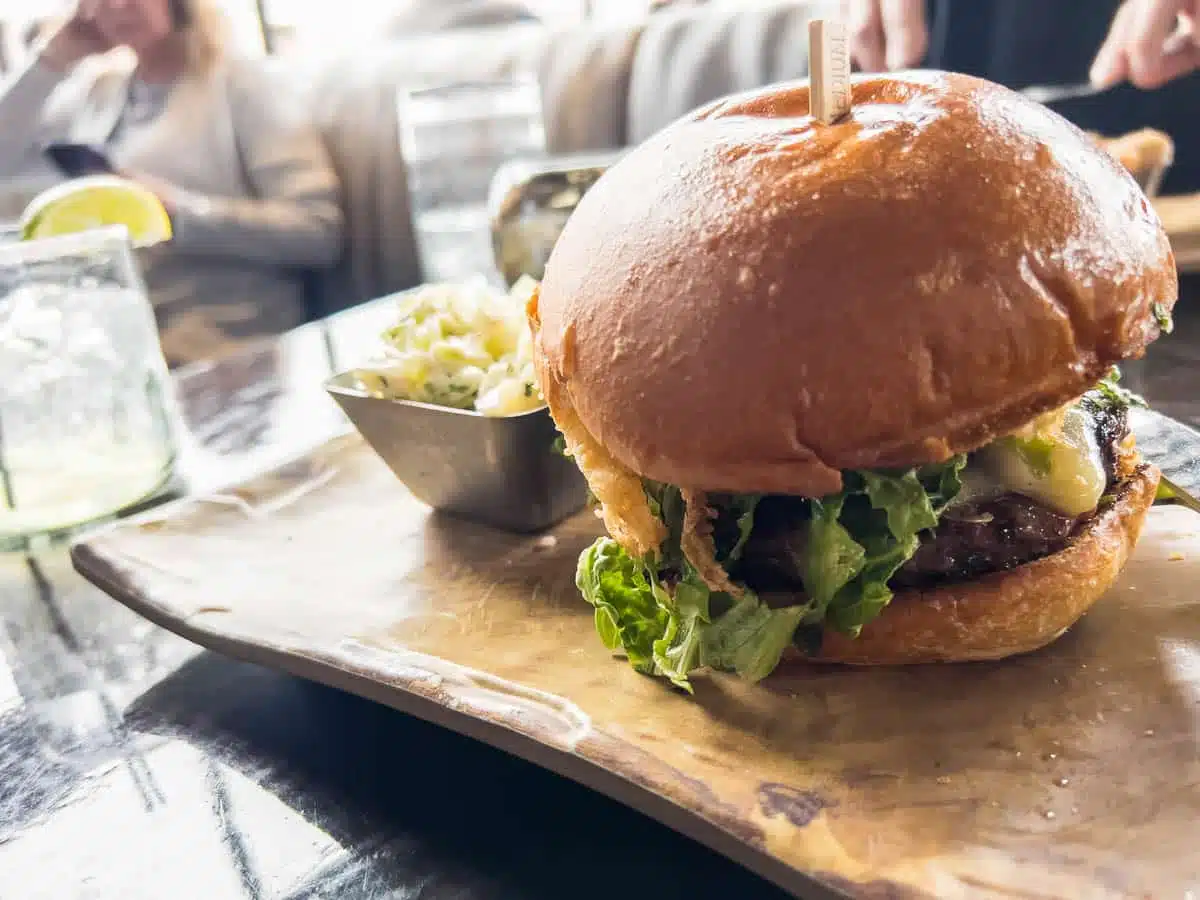 For a quick lunch stop, consider Mariposa Latin-Inspired Grill. This upscale restaurant and bar offers tantalising South American-inspired flavours and promises the best panoramic sweeps as you dine.
While the food here is slightly overpriced, I fell for the stunning views. Their lunch menu, though short, offers tasty meals, including salads, burgers, and sandwiches. You can't go wrong with their Gaucho Steak Sandwich or Pollo Justino burger (thank me later).
Pop in from 11 am to 10 pm on Fridays and Saturdays and between 11 am and 9 pm for the rest of the week.
Trek the Devil's Bridge Trail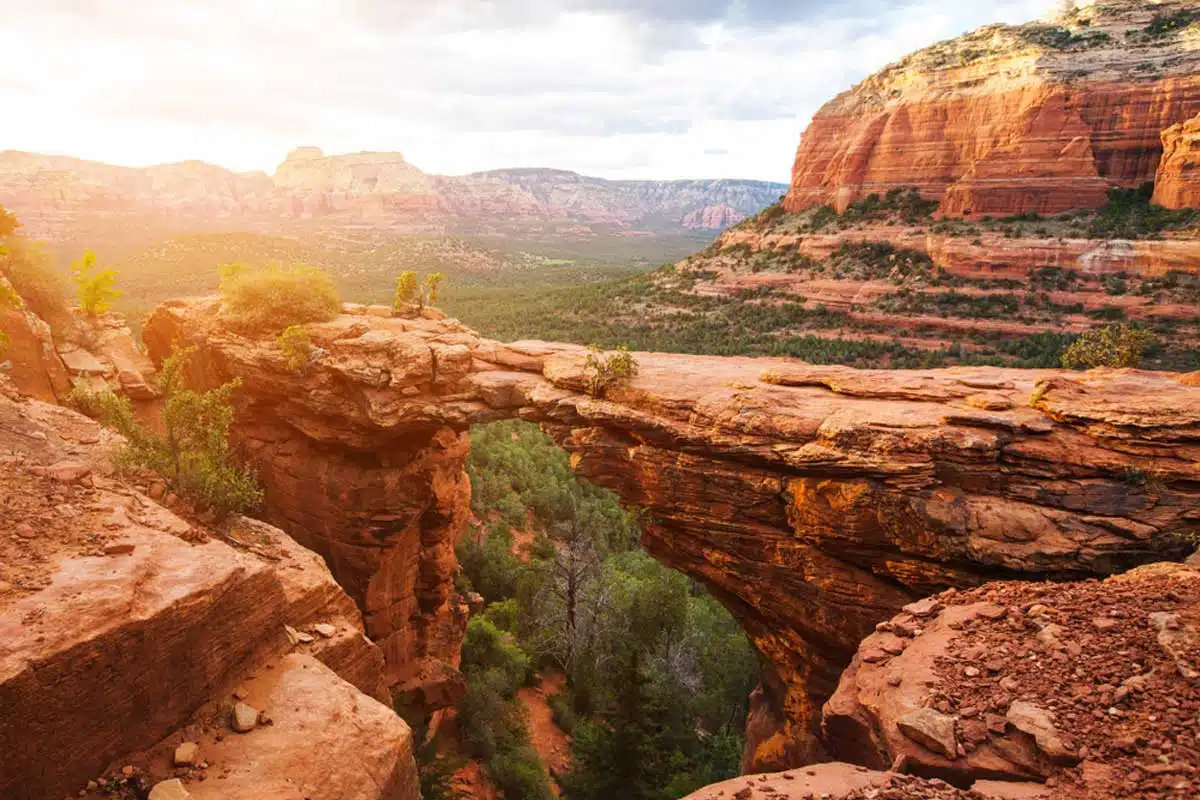 Trekking the Devil's Bridge Trail is one of the most rewarding free things to do in Sedona. This 1.8-mile roundtrip trek is moderately challenging with some steep climbing, so you'd have to be pretty fit to see this one through.
But don't let its name trick you, as this trail leads to some of the best places in Sedona to capture the most beautiful images. And the star of the show is Devil's Bridge, of course. It's the largest natural sandstone arch in all of Sedona.
You can start your journey at the Devil's Bridge Trailhead down Dry Creek Road. You'll need a high-clearance 4WD vehicle to park there, though. If you don't have such a vehicle, you'll have to walk the extra mile by taking the Mescal Trailhead or Dry Creek Road.
Have Dinner at Cowboy Club Grille & Spirits
There aren't as many things to do in Sedona at night, so take the opportunity to indulge in authentic southwestern cuisine. Located in Oak Creek Marketplace, you'll adore the heavy emphasis on a western-style interior as the place embodies cowboy culture.
Their menus are extensive, covering lunch and dinner. However, you can't call yourself a cowboy without trying a juicy steak and cactus fries. Plenty more exciting foods, including abundant vegan options, are on the menu, so I suggest you try them.
Unique Things to Do in Sedona: Hidden Gems That are Off the Beaten Track
Meditate at Amitabha Stupa & Peace Park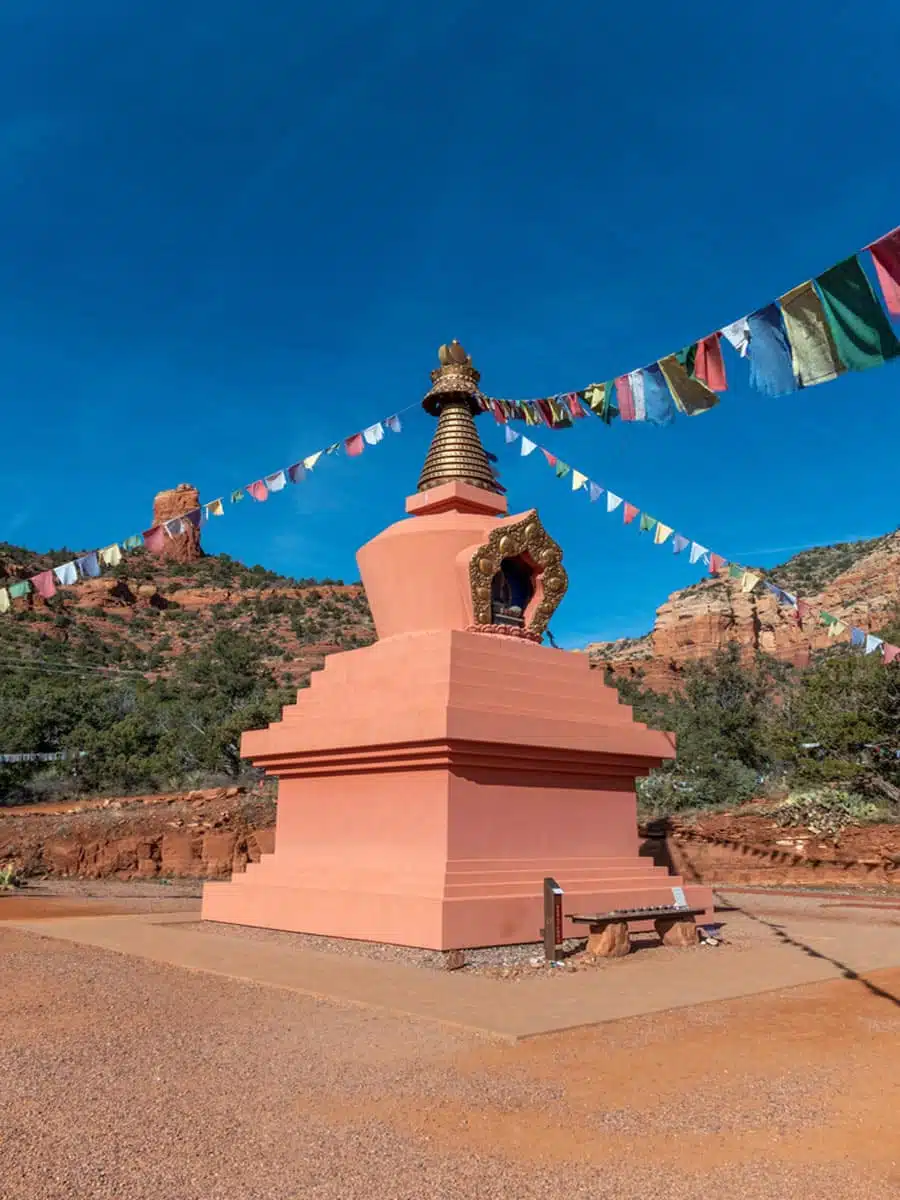 It seems like you're never quite short of spiritual things to do in Sedona. So why not kick it up a notch? Visit the tranquil Amitabha Stupa & Peace Park for a unique outdoor meditation session.
Even if meditating is not your thing, it's worth a peep if you want to experience a moment of peace. Covering 14 serene acres, this park is a spiritual oasis deemed holy by locals. The Amitabha Stupa is a significant form of Buddhist architecture considered a place of burial or worship.
Explore the Tlaquepaque Art & Shopping Village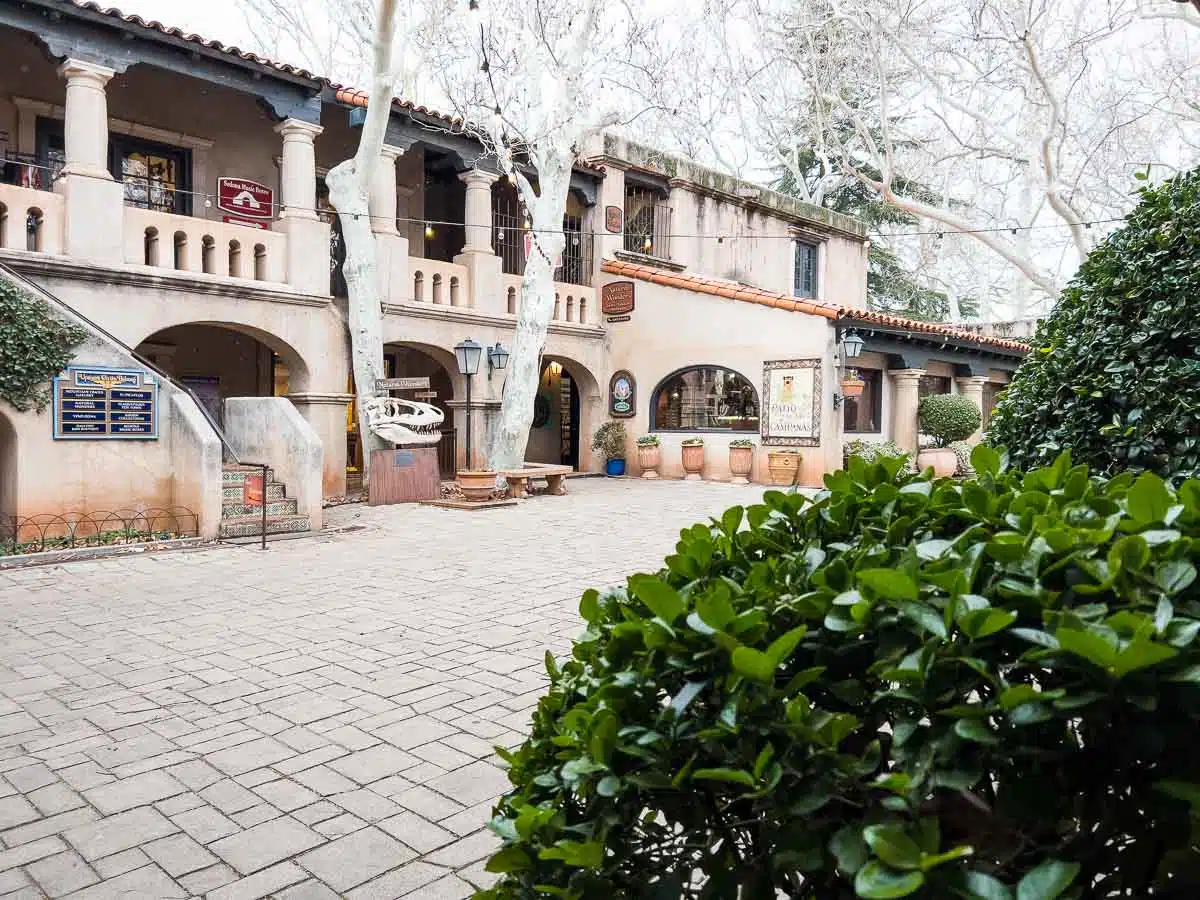 Wander through an outdoor market at the intriguing Tlaquepaque Art & Shopping Village. Fashioned after an authentic Mexican village, you can't deny its charm featuring decorative arches and cobblestone paths.
Once there, you won't be able to stand still for a while as there are art galleries, craft shops, and eateries to keep you busy. It's one of those inevitable places to visit in Sedona to get a taste of the local life.
Get Pampered at "A Spa for You" Sedona Day Spa
After a busy day of hiking and walking, I guarantee your muscles will feel tired and achy. This is the spa for you (I had to do it) if you need some therapy and relaxation. This massage salon offers body wraps, warm oil, and hot stone sessions that experienced massage therapists perform.
And since you're in an aura-obsessed, hippie-dippy town, it only makes sense to treat your body so you can feel rejuvenated. Find this spa at 30 Kayenta Court, Kayenta Plaza. You can visit daily between 8 am and 7 pm by appointment only.
Stand on Top of Bell Rock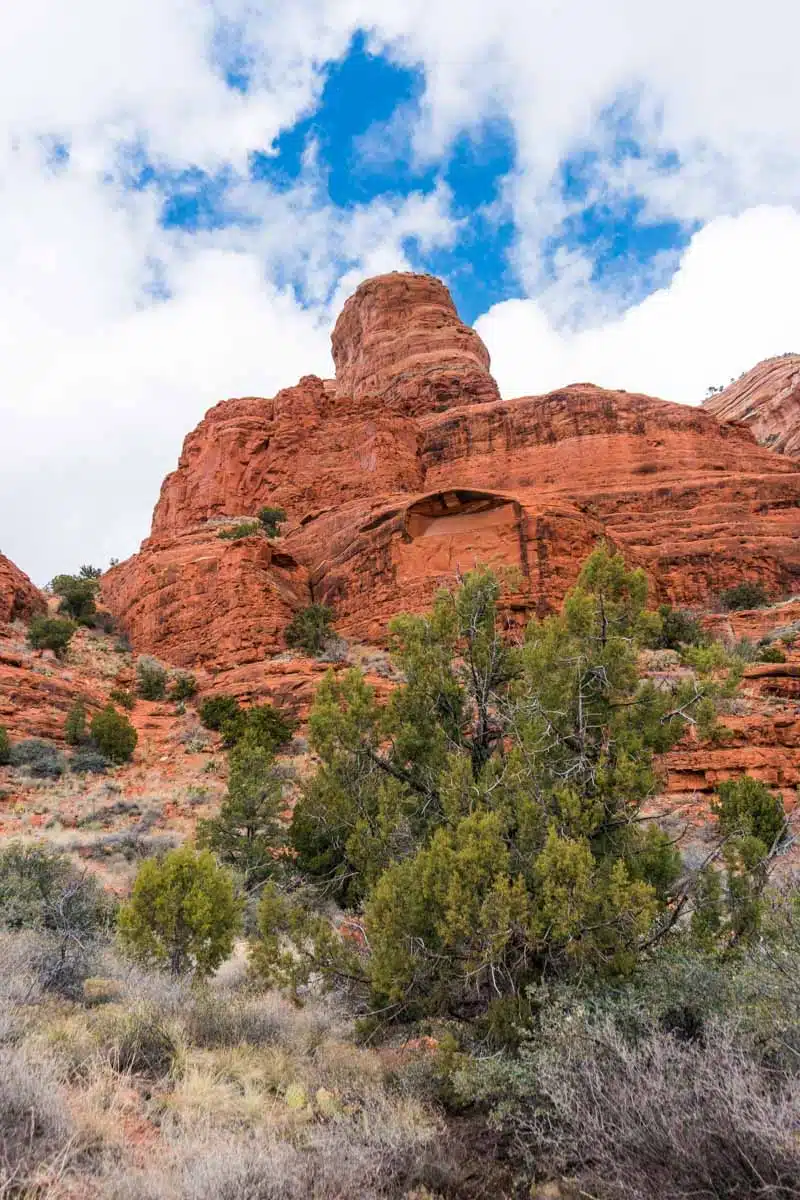 The Bell Rock is one of Sedona's must-see landmarks, and here's your chance to climb to its top.
It's only a quick climb, but the scenery and views from here are unmissable. It's one of the best places to visit in Sedona for photography, thanks to its gorgeous surroundings.
To do the Bell Rock Climb, you'll have to do a 0.8-mile out-and-back trail. Travel south from Route 89A and 179 intersections in the downtown area for about 3.6 miles till you reach the trailhead parking.
You'll start with the Lower Bell Rock trail, an easy hike. Then, continue to the moderately challenging Upper trail, which takes you to the upper Slide area. From this point, you'll have to take on a strenuous climb to the top of one of the spires.
Spend a Day in a Nearby Ghost Town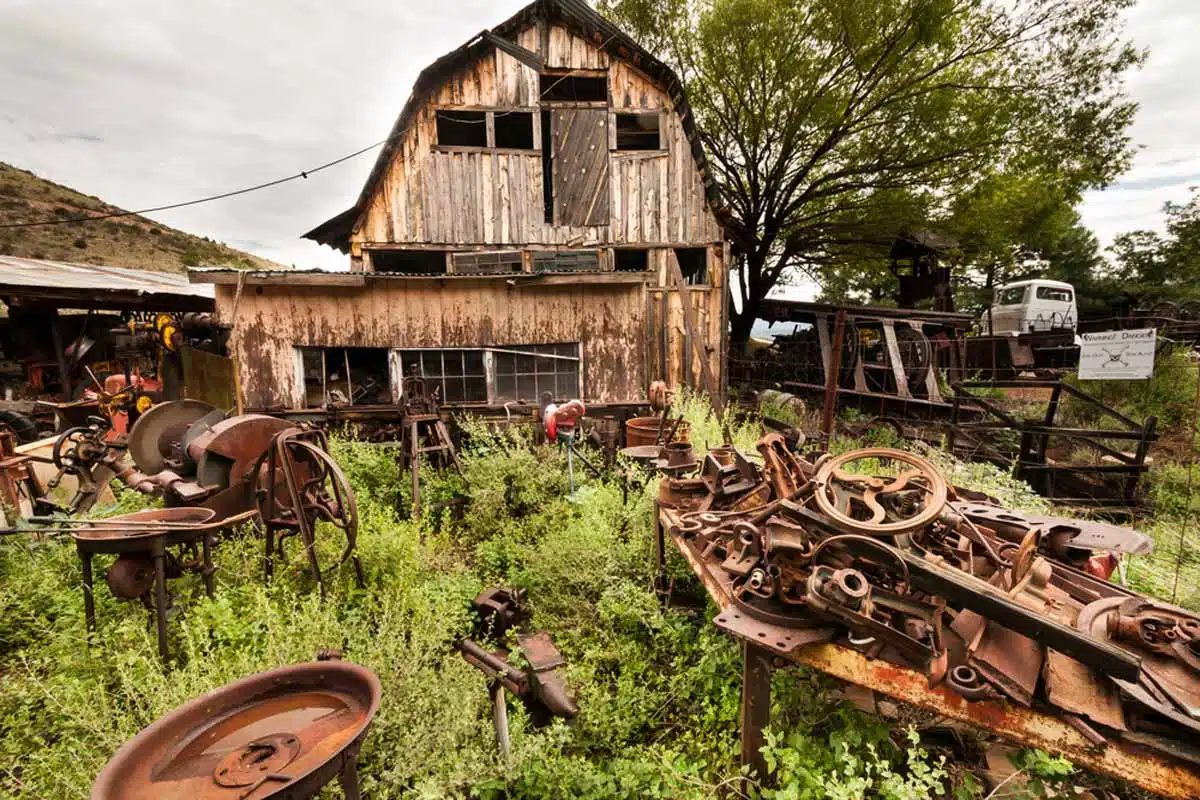 If you've seen enough of Sedona, why not take a day trip to Jerome? Hear me out. It's a ghost town with a long mining history and will have some exciting secrets and stories.
You can track down haunted attractions if you're craving a dose of paranormal activities. If you're sweating just thinking about that, you're better off hunting out art galleries and small wineries.
Today it features a thriving arts community. So you can enjoy its charming scenery and quirky atmosphere. Pop in at the Jerome Historical Society Mine Museum and Jerome State Historic Park while you're there.
It only takes about half an hour (27,3 miles) to get to Jerome from Sedona via W Arizona 89a.
Don't Miss the Sedona Yoga Festival
Sedona is known as the New Age Capital around the globe, so it's no surprise that a yoga festival makes it into this guide. Taking place at Upper Red Rock Loop road, you'll come across free-spirited individuals wrapped in hippie clothes with elevating music going.
Dates for this festival change each year, but you can purchase tickets from the official Sedona Yoga Festival site.
Set amongst the majestic rocks, you're bound to have an uplifting, wholesome experience with other friendly truth-seekers. You can participate in yoga sessions, meditations, workshops, and other riveting activities. This has to be one of the coolest things to do in Sedona, hands-down.
Be sure to collect a souvenir from the craft vendors on-site to remember this moment.
Go Overnight Camping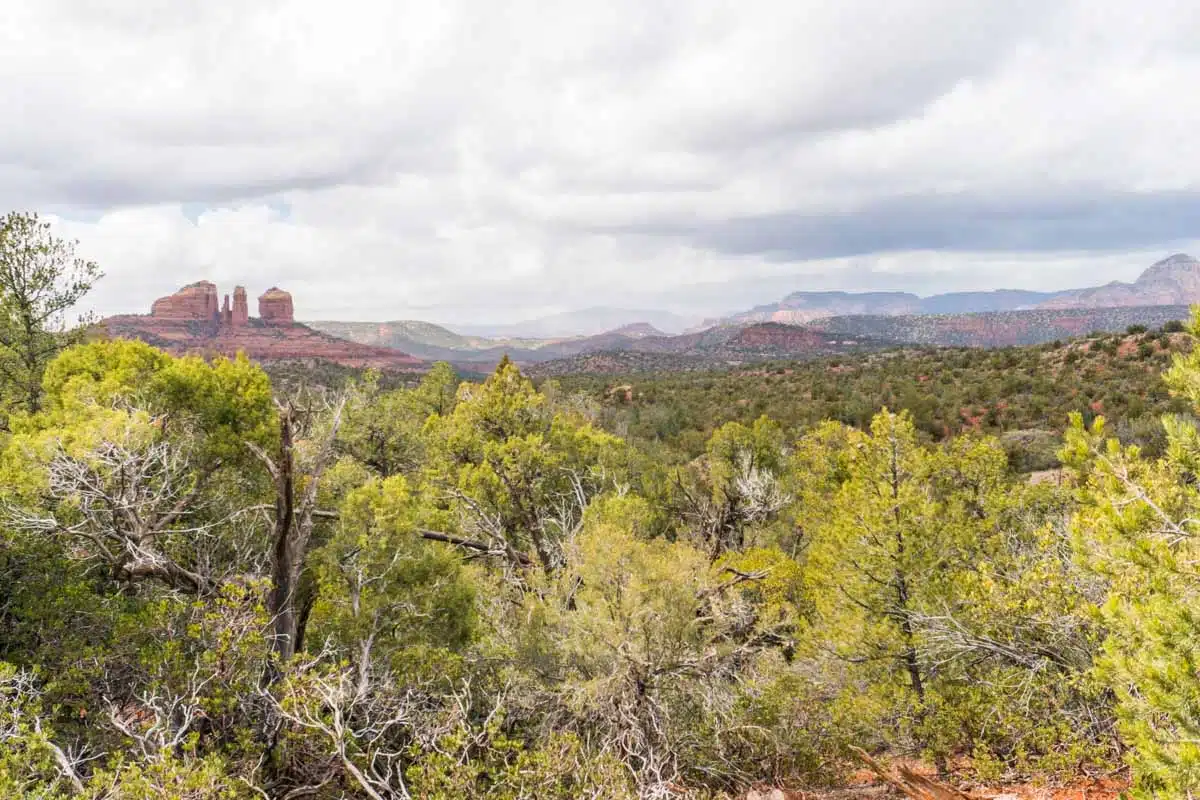 How about a night under the stars, surrounded by Sedona's captivating rock formations? Sounds pretty good to me.
Not to mention that camping is also be a great alternative if you want to save on accommodation. Otherwise, take one night out of your trip to bond with Mother Nature.
The best time to camp in Sedona is from early March to late May when it's cool and dry out. Sedona boasts three Forest Service campgrounds along Oak Creek Canyon with desert landscapes and dreamy scenery. Manzanita Campground, Crescent Moon Ranch Cabin and Pine Flat Campground are excellent options.
You can start booking your site up to three months in advance and no less than three days prior. I recommend acting fast, as many operate on a first-come-first-serve basis.
Top Things to Do in Sedona: Practical Tips for Your Trip
How Long to Visit Sedona?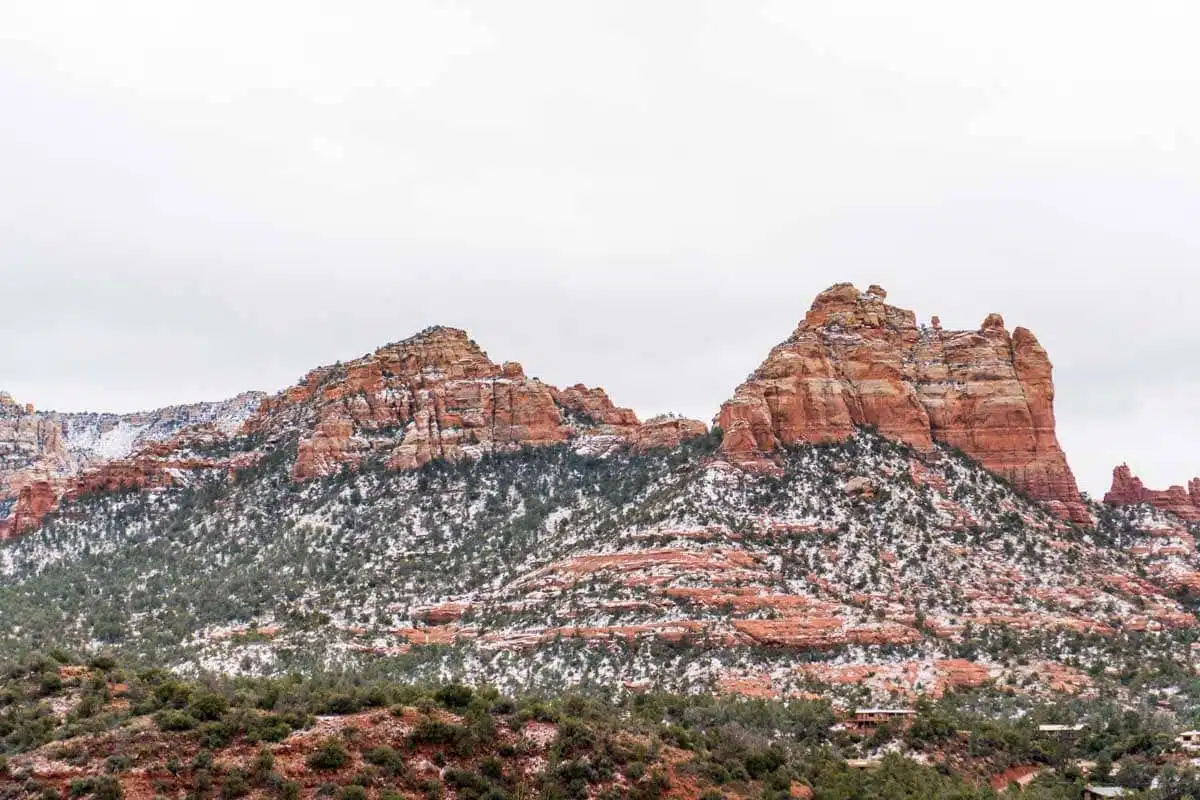 I recommend spending at least three days there. This allows you to fit in one or two hikes and explore a few of Sedona's attractions. If possible, go for a week to truly connect with this magical place and work on your self-awareness and spirituality.
Best Time to Visit Sedona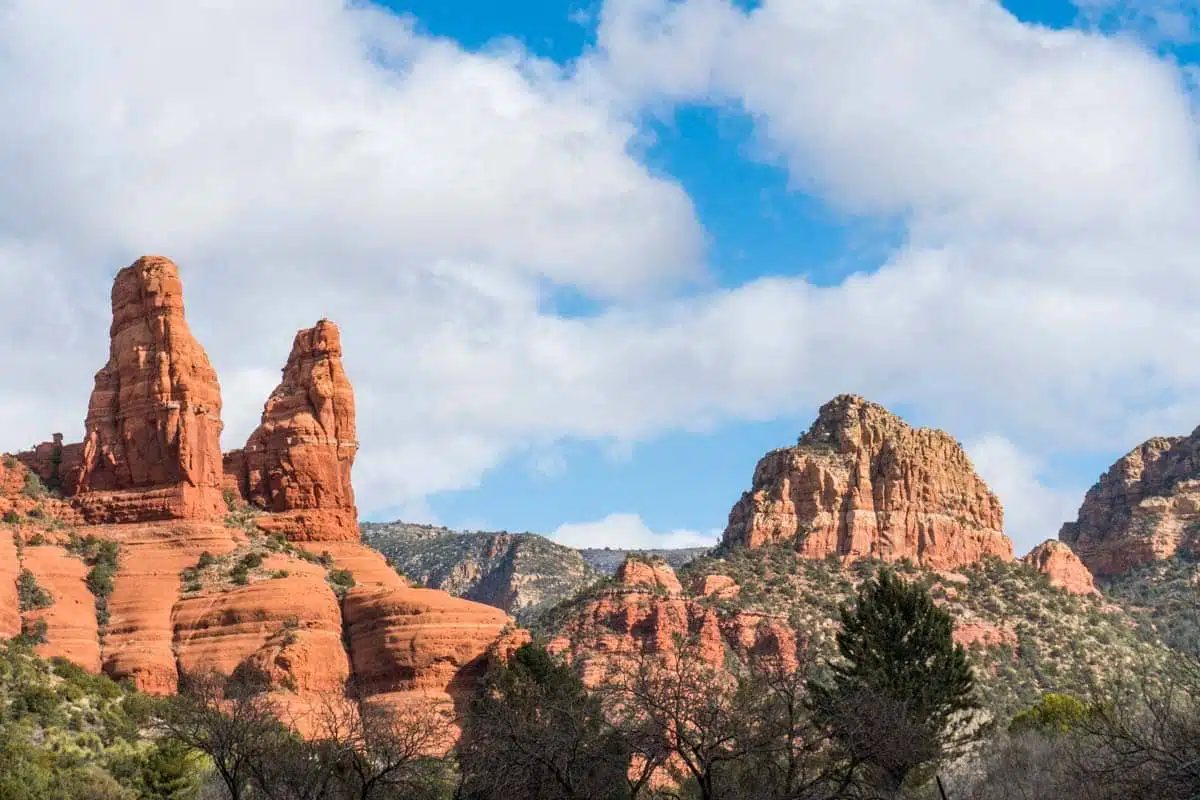 I'll be blunt with you, avoid visiting Sedona in the summer months (especially on weekends). Winter is when you can escape the crowds here, but neither are suitable for outdoor activities. And that's what you mainly want to do in a place like Sedona.
Spring or autumn is a sweet spot for fewer crowds and ideal weather for sightseeing in Sedona, activities, and cheaper accommodation.
March and May fall under spring, then autumn is from late September through early November. It won't be too hot or too cold to enjoy your visit.
Where Should I Stay in Sedona?
Matterhorn Inn (Mid-Range)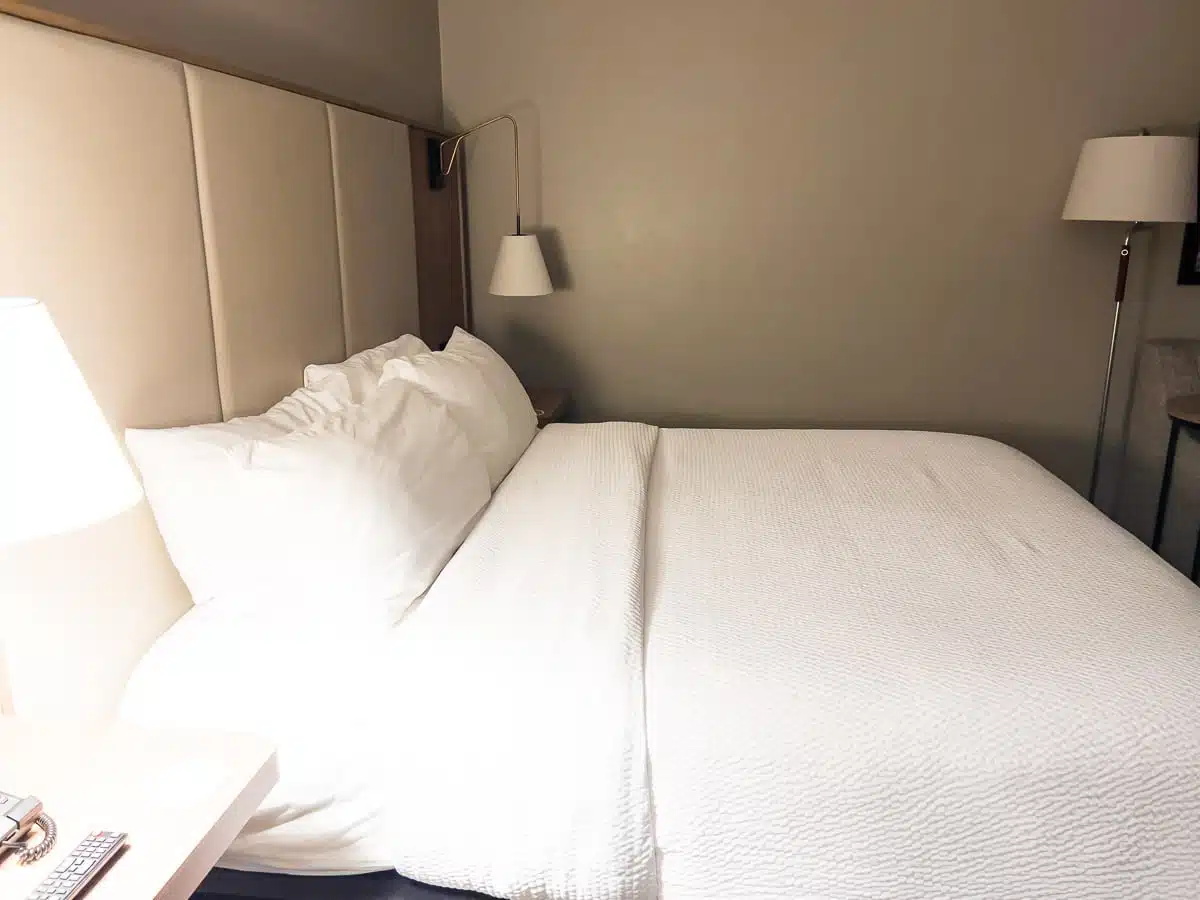 The Matterhorn Inn provides stylish comfort with recently-renovated rooms at an affordable rate. Centrally located, this hotel offers stunning views of the red rock formation, while you'll also be able to enjoy access to a terrace, air conditioning, a desk, flat-screen TV, and other amenities.
After a long day of hiking or other Sedona activities, you'll have a relaxing hot tub. Otherwise, you can cool down in the outdoor swimming pool if the sun is relentless. There's also Wi-fi throughout the property and private parking for your convenience.
Amara Resort & Spa (Luxury)
Unwind at Amara Resort & Spa during your trip to Sedona. Located along Oak Creek, expect to see some gorgeous red rock views.
This hotel is particularly ideal if you're looking for a romantic stay in Sedona, seeing that you have access to a full-service spa, hot tub, an infinity edge pool, and the SaltRock Kitchen & Cocktails Restaurant.
You'll feel at ease surrounded by charming sunsets and mountain views. And the soft, elegant rooms are hella cosy, too.
Recommended Tours in Sedona
Best Things to Do in Sedona, Arizona: Map
Best Things to do in Sedona: Read Next
Love This? Save and Share on Pinterest