Looking for the best things to do in Arizona? From exploring ghost towns to hiking through breathtaking valleys, here's what you shouldn't miss.
Ohhh Arizona.
Home to big hitters like ummm… THE GRAND CANYON, it shouldn't be a surprise that Arizona's expansive desert landscapes are a treasure trove of discovery.
Red rocks and cacti clash headlong with vast craters and eerie ghost towns. One moment you're peering down at the unbridled power of the mighty Colorado river, the next you're trucking between the weird formations in Monument Valley.
Whatever you say about Arizona, it's certainly a ride.
Visiting Arizona and not sure where to start? These activities should be at the very top of your list.
Top 5 Things to Do in Arizona
Explore Grand Canyon National Park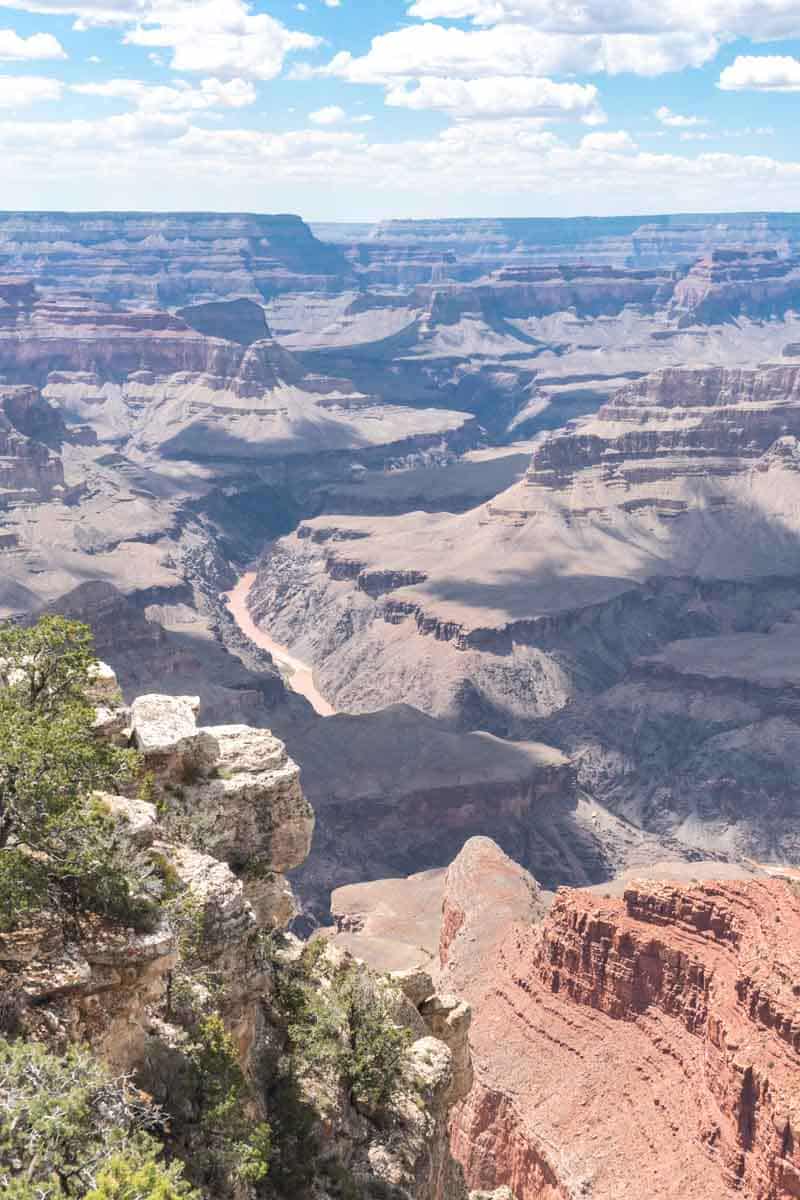 It should come as no surprise that the best place to visit in Arizona is the Grand Canyon National Park. I lost my absolute sh*t when I saw the Grand Canyon for the first time (newsflash: it really is grand).
It doesn't get old either – everytime you clap eyes on the orange undulations, leading down to the inky darkness of the river below, you can't help but catch your breath.
Don't just hop out of the car and snap a few shots – the Grand Canyon is there to be explored, whether that's on a hike, or zooming over it on a helicopter tour – you won't regret it.
Top Tip: Ready to explore more? Discover the best hikes in Grand Canyon National Park.
Take a Trip Around Monument Valley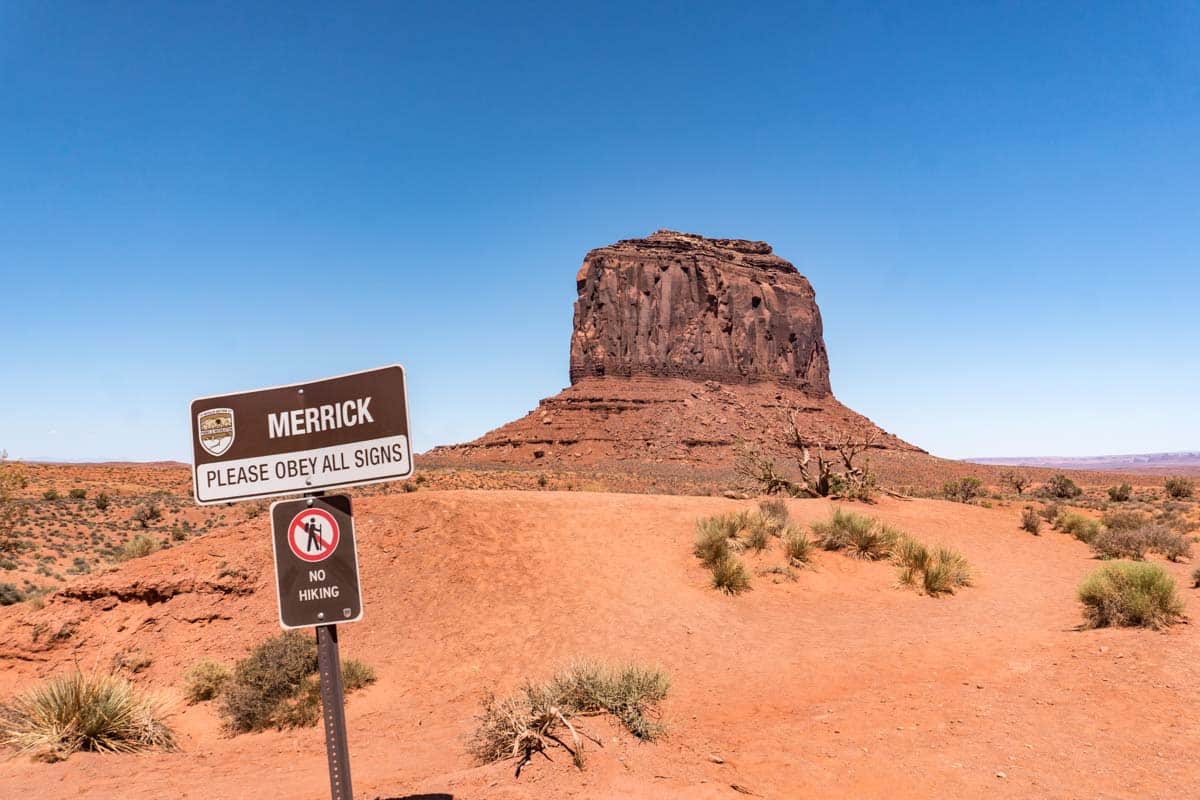 Ready to truck around one of Arizona's most iconic sights? Of course you are.
Journey into Monument Valley – a land of towering sandstone monoliths, twisted into fantastical shapes by the passage of time.
Monument Valley is the closest thing to a martian landscape on Earth, making it one of the best places to visit in Arizona for a photography getaway… or if you just want to gawp at some spectacular scenery.
I highly recommend joining a Monument Valley sunset tour, where a Navajo guide will take you past enormous dunes and monoliths. Within this magical landscape, you can pass the Navajo tribal lands and learn how they survived in this harsh yet beautiful environment.
Top Tip: Why not visit Monument Valley as part of an epic Arizona road trip?
Go Hiking in Sedona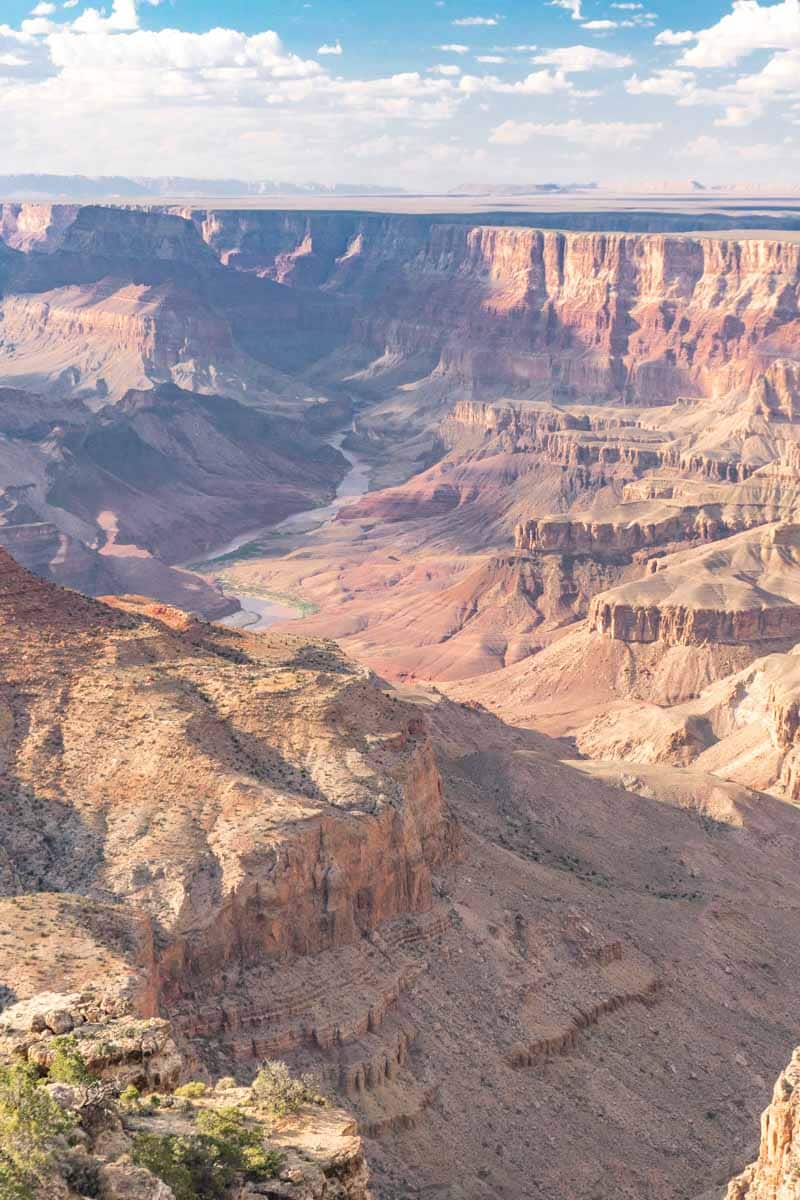 Framed by magnificent red rock mountains, the desert town of Sedona is one of the best places to visit in Arizona. But this town is not just breathtaking scenery; it also has a vast arts background, such as the Exposures International Gallery of Fine Art.
If you are looking for some fantastic hiking and cycling trails, then the Birthing Cave trail and Faye canyon are great options.
For a more laid-back experience, a vortex jeep tour is a perfect way to explore the landscape, without the effort of a strenuous hike (that's a win-win in my books).
See the Stunning Antelope Canyon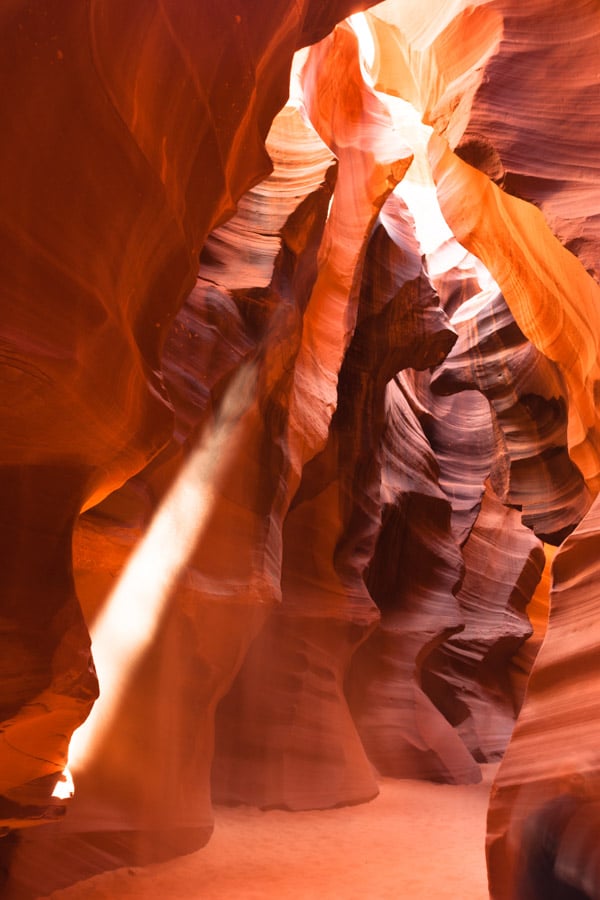 Walk amongst the glowing red walls of the mesmerising Antelope Canyon. I fell head over heels in love with this place on my last visit to the states.
This is one of the most distinct attractions in Arizona, with breathtaking photo opportunities that you won't get anywhere else.
As Navajo Parks and Recreation protect the area, you have to book a guided tour – but these are usually well run and full of interesting information.
The canyon is actually split into two: the Upper Canyon and Lower Canyon – though you can visit both, it has to be done on separate tours.
Enjoy a wonderful hour-and-a-half Lower Antelope Canyon tour that takes you through the meandering walls on a magical journey.
Top Tip: This is one of the top places to visit in Arizona, and if you go between 11 am and 1:30 pm, you can witness streams of light bounce off the canyon walls.
Admire the Saguaro National Forest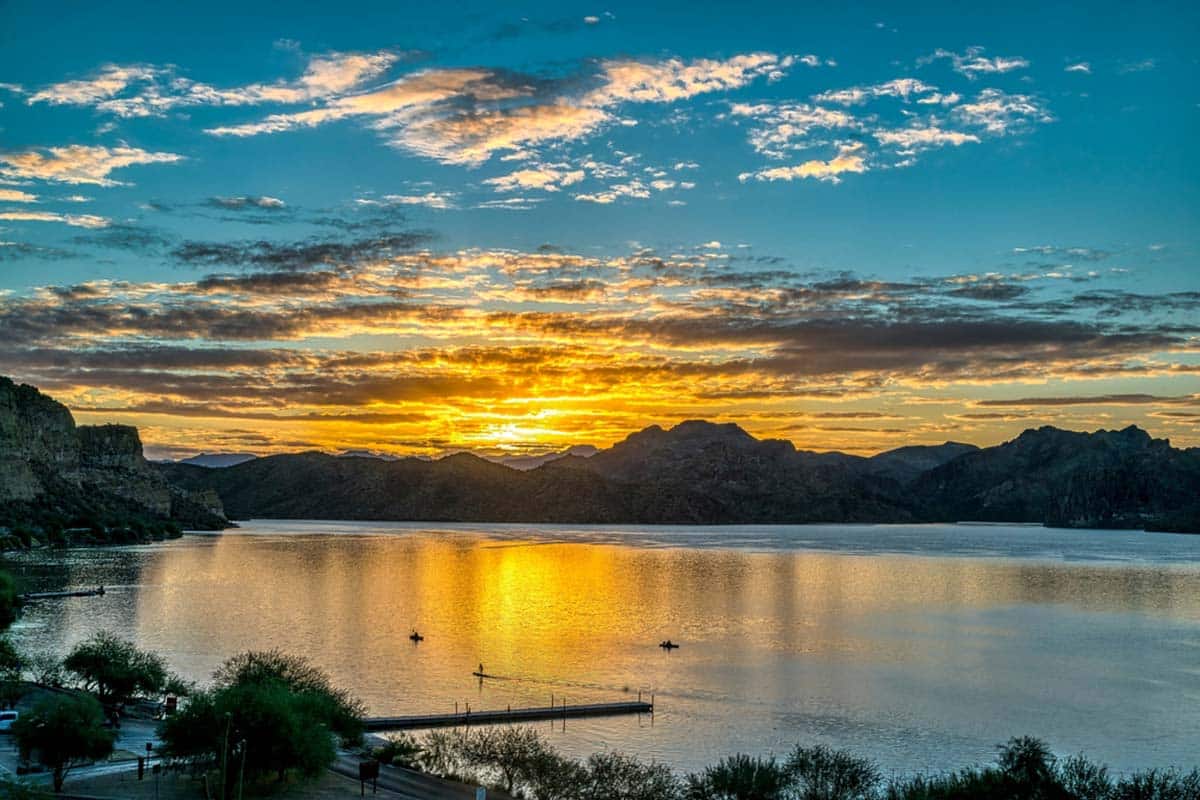 Imagine a cartoon cactus… I'm pretty sure they're all based on the ones you'll find at the Saguaro National Park. The park is split into two sections by Tucson city, with each side offering excellent opportunities to see the ancient saguaro cactuses.
These plants are iconic symbols of the Wild West, and at the Saguaro National Park, you have the opportunity to walk or drive amongst the magnificent forest of cacti. You can expect a prickly adventure and a wide range of hikes at one of the best Arizona tourist attractions.
Top Tip: Visit Saguaro National Park between April and June to experience the white blooming cacti.
Brilliant Things to See & Do in Arizona
Marvel at Horseshoe Bend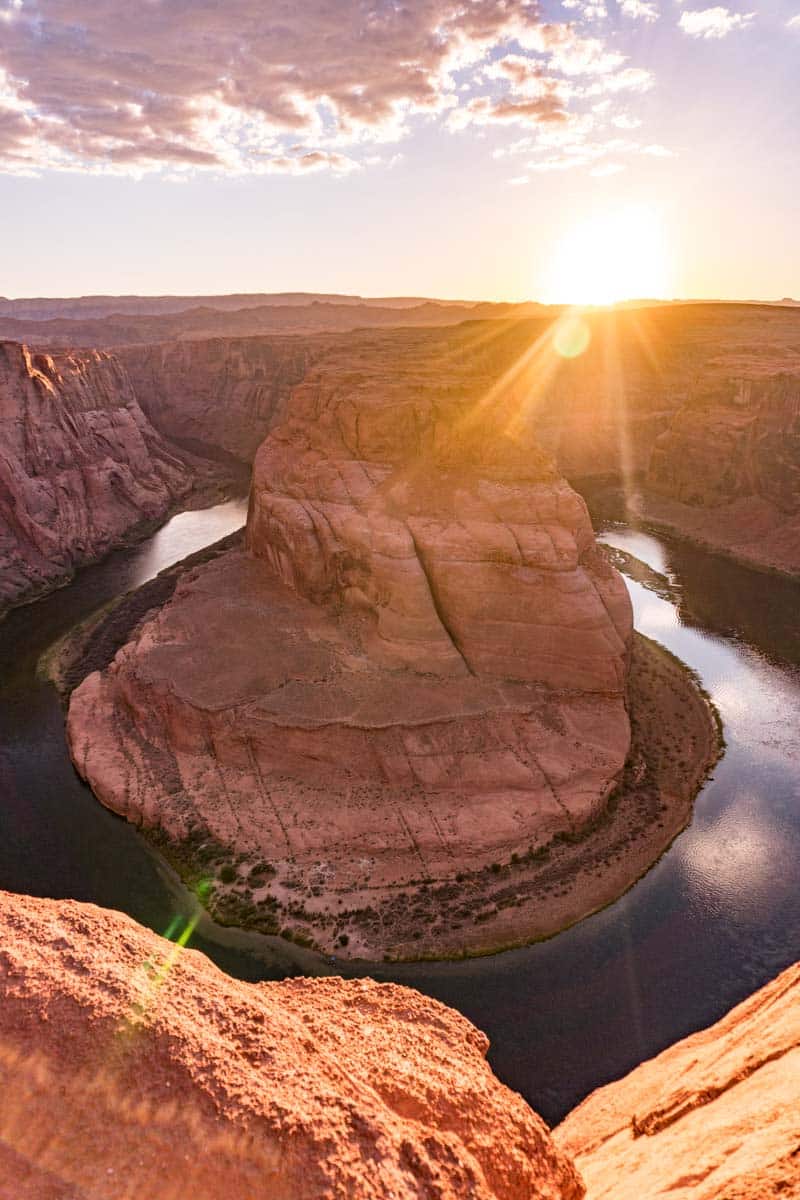 Horseshoe Bend is a spectacular part of the Colorado River that has carved the distinct horseshoe shape into the landscape.
You can admire this magical part of the river from the viewing deck, located 1,000 feet above the canyon floor – and you'll also see why it gets its special name.
Top Tip: With so much information to take in and wildlife to see in Arizona, a guided tour of Horseshoe Bend and the Grand Canyon is a great way to experience the state.
Explore Tucson City
The city of Tucson is far more than a desert town which separates Saguaro National Park. Mainly, it is a UNESCO city of gastronomy, thanks to its 4,000-year-old culinary history – and I can vouch that some of the best food in the entire country can be found here.
In between the idyllic nature walks you embark on during your stay in the city, try out authentic Sonoran-style Mexican food at Boco Taco y Tequila. I'm still dreaming about them.
Top Tip: If you want to go on an outdoor adventure, a guided tour of Mount Lemmon from Tucson is a fantastic experience.
Admire The Petrified National Forest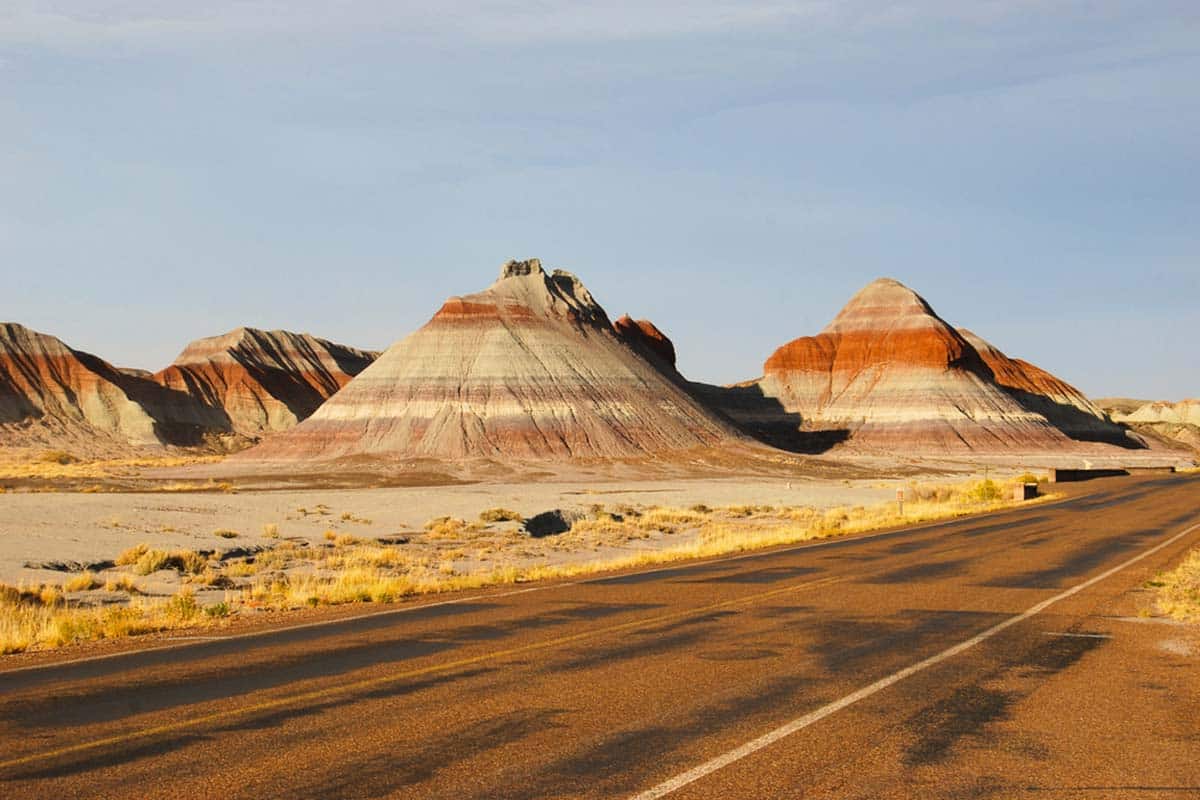 Within the scorching desert of Arizona, you can find an extraordinary forest of fossilised trees. The colourful petrified wood spreads across 346 square miles of protected land.
You can stare at the 225 million-year-old tree fossils for hours within this prehistoric landscape. Visiting the Petrified National Forest makes a great stop while driving down Route 66 from Holbrook.
Top Tip: For history lovers, the park's centre has ancient petroglyphs (rock carvings) and the ruins of the Puerco Pueblo village.
Explore Vermilion Cliffs National Monument
If you are searching for a land that seems to be moving in waves before you, then visit Vermilion Cliffs National Monument. With 293,689 acres of raw western terrain, you can get lost in the magical landscape.
The Vermilion Cliffs genuinely stick out with its surreal landscape – you might think that a dry desert region can get a little bit samesy, but this national monument is a swift reminder that there's so much to see in Arizona.
If you want a hassle-free experience of this majestic region, this hiking tour with lunch provides a memorable experience of the Vermilion Cliffs.
Explore The Ghost Town of Jerome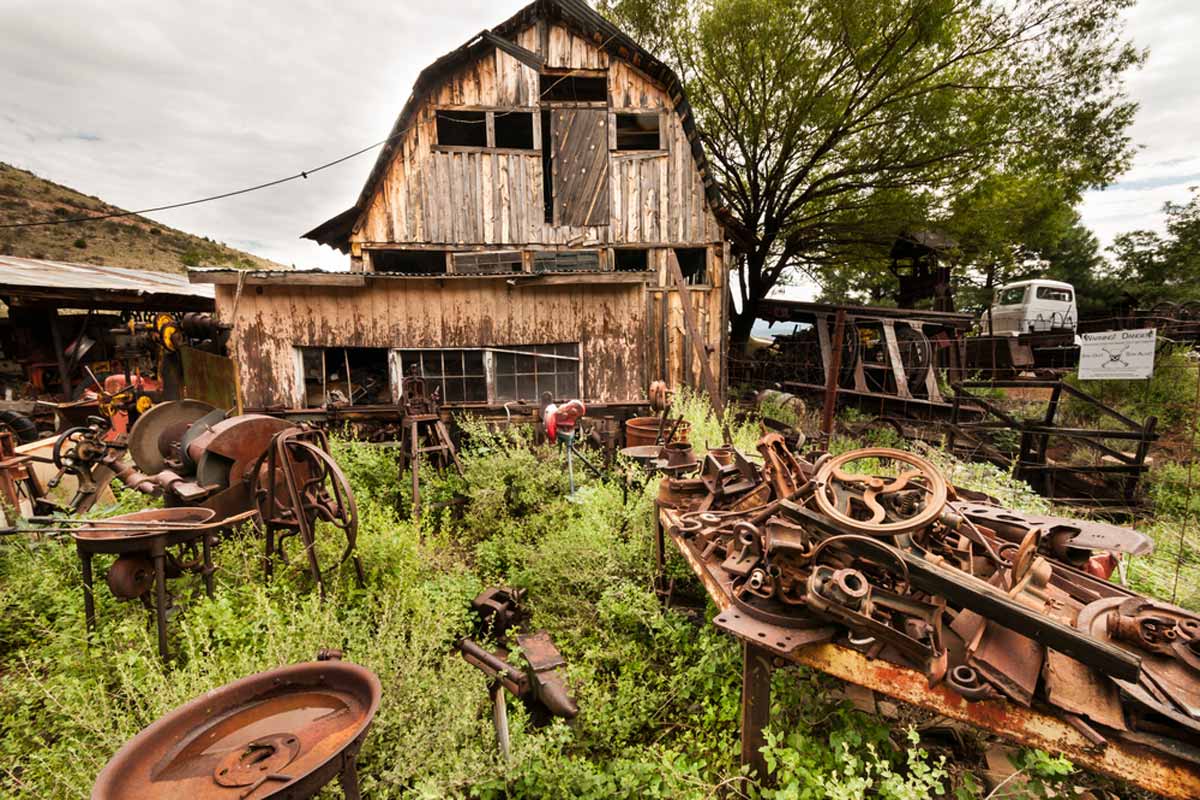 History buff? Arizona has many old mining regions that have turned into ghost towns, but none are as iconic as Jerome. The town is notorious for its ghost stories, as this once thriving town is now a desolate land.
Although visiting Jerome is one of the many free things to do in Arizona, a guided tour from Sedona includes the haunting stories of this once illustrious small town. Wandering through this town is chilling, but a fascinating experience I highly recommend.
Go Skiing at Snowbowl
If you're planning on visiting Arizona in winter (and you totally should, FYI), Arizona Snowbowl in Flagstaff is an exciting place to visit.
Spend the day skiing or snowboarding down the breathtaking mountainside, and if you stay on your birthday, you can ski for free. A brilliant perk if ever I saw one.
Can't make it in winter? Don't worry; you can ride the Snowbowl scenic gondola to the top of Mount Humphries all year round, where you can admire the countryside from 11,500 feet up.
Go Stargazing in a National Park
One of the perks of Arizona is the large areas of land that are protected from light pollution to enable clear skies. Flagstaff Area National Monument and Grand Canyon National Park are some of the best stargazing locations with uninterrupted Milky Way views.
My top recommendation? Mather Point – head here for sunset and then stay to admire the night sky.
One of the cool things to do in Arizona is stargazing due to the low probabilities of cloud cover and the pitch-dark nights during the new moon. This Flagstaff stargazing and astrophotography experience will leave you transfixed by the mesmerising night sky.
Experience a Western Classic at Tombstone
If, like me, you spent your childhood watching westerns and admiring John Wayne, here's the perfect activity for you.
For an authentic Wild West experience, explore the novelty town of Tombstone. The wide dirt streets and patio-wrapped shops reimagine the gunslinging town of Tombstone.
The town regularly reenacts the iconic gunfights of the cowboy heydays so you can get a sense of the excitement and danger of the past. The Tombstone Courthouse State Historic Park includes a replica of the old town where you can explore the harsh lifestyle people in the 1800s had to live.
Top Tip: If you are searching for something different, an old west ghost walking tour tells you all the haunting stories of this ancient town.
Explore Phoenix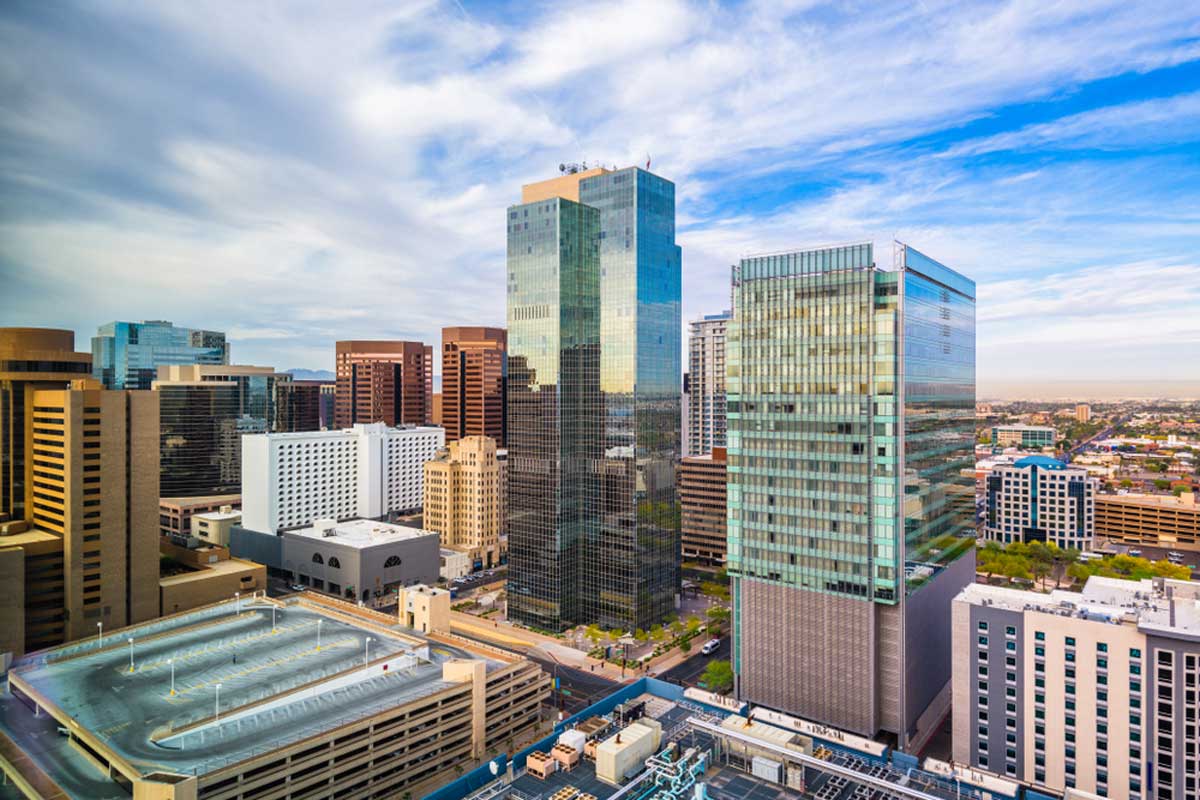 The state capital, Phoenix, is one of the most interesting places to visit in Arizona. You won't fall short of options of things to do here, from admiring the beautiful murals on Oak Street Alley to exploring the unique indoor rainforest at Maricopa County's Butterfly Wonderland.
Phoenix is a fun place to stay for a couple of days on the way to the various Arizona sights you intend on seeing. With a short 30-minute drive away from Phoenix, some outdoor activities in Scottsdale are also great ways to spend a day in the city.
Top Tip: Phoenix is one of the fun places to visit in Arizona, and joining a Phoenix hot air balloon flight provides unique views and an exhilarating experience.
Drive Down Route 66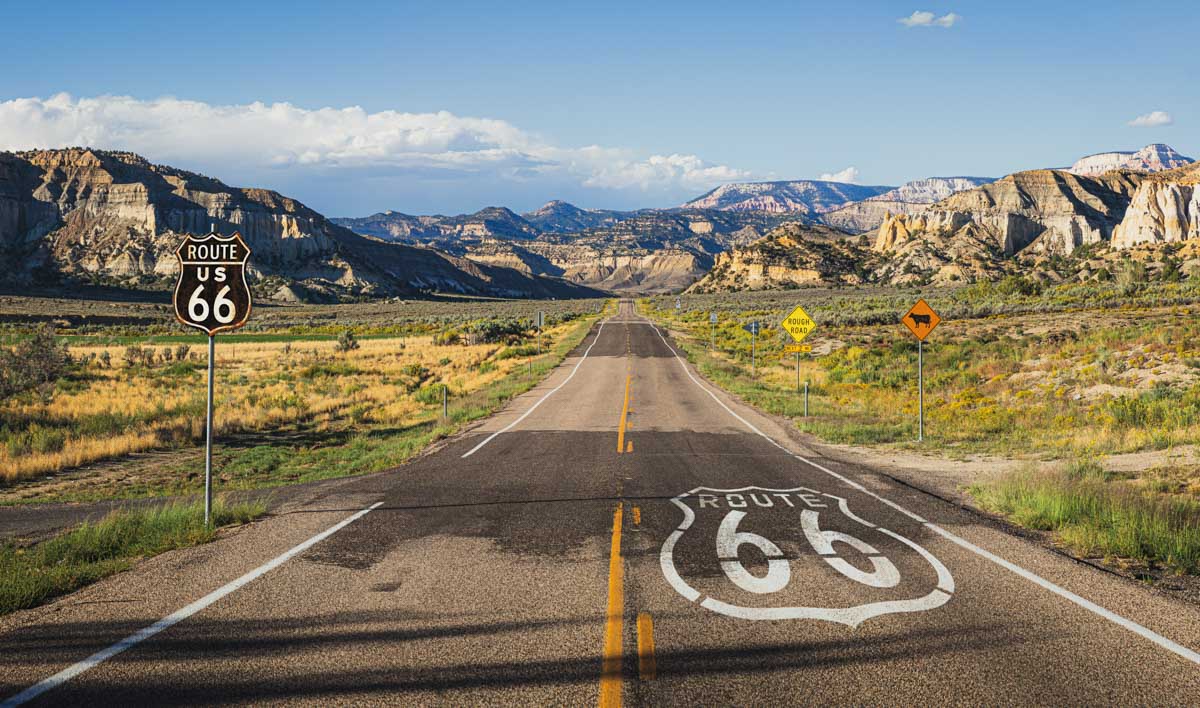 It's a cliche, but one of the must-do things in Arizona is taking a laidback road trip down Route 66. Whether your reference point is Easy Rider or Lightening McQueen, this is a famous addition to many a person's bucket list.
The iconic highway is one of the country's most extended stretches of open road, at 2,448 miles long between California and Illinois.
Although this road is less travelled nowadays, it is still an excellent trip that will result in unforgettable memories.
Unique Things to See & Places to Visit in Arizona: Hidden Gems That Are Off the Beaten Track
Be Amazed By the Coconino Lava River Cave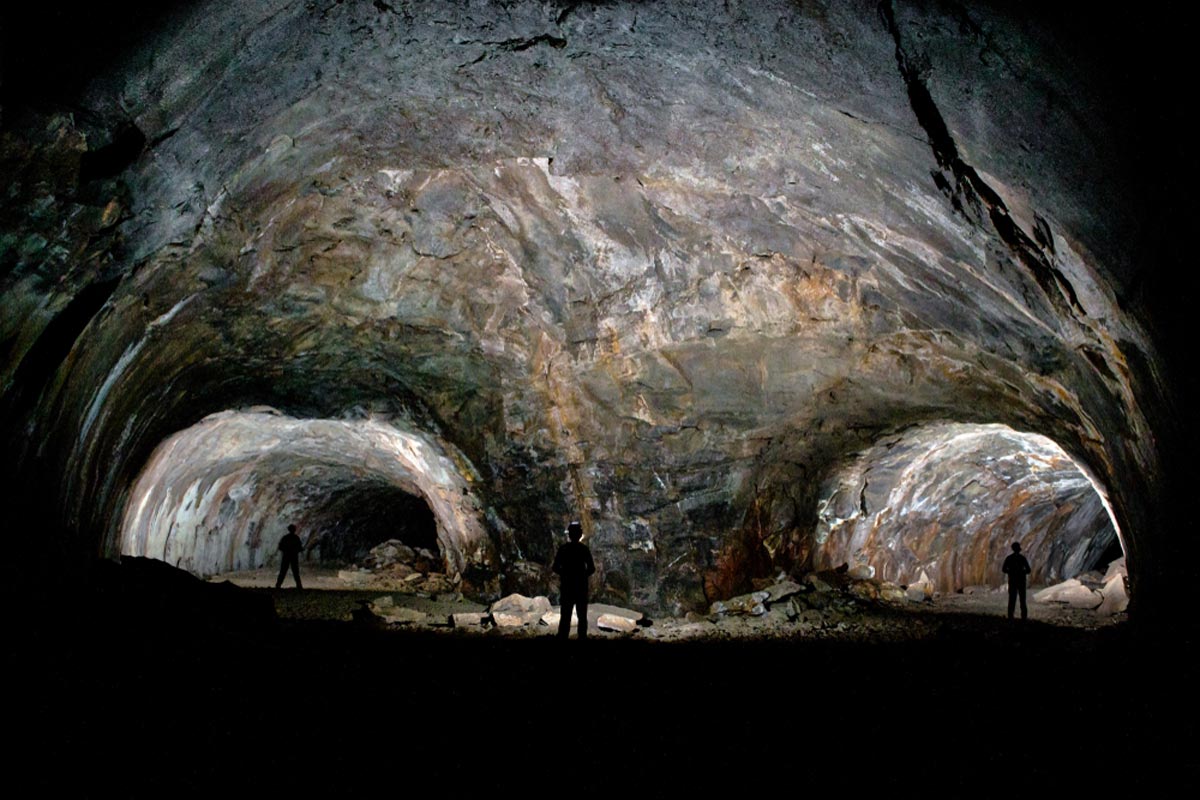 Hidden within the Coconino National Forest, you can find the worldly wonder of a 0.79-mile-long lava tube.
How did this happen, I hear you ask?
Well, roughly 700,000 years ago, an eruption made lava spew out a volcanic vent. This eruption formed the round and perfectly smooth walls of the cave you can walk through today.
The cave is open 24 hours a day and is one of the best-hidden places to visit in Arizona.
Learn About the Universe at Lowell Observatory
The Lowell Observatory is one of the best things to see in Arizona if you want to learn about the universe and the world – and who doesn't? The observatory is renowned for detecting the expansion of the universe in 1912 and the discovery of Pluto in 1930, both were pretty big deals.
Ever since 1965, Lowell Observatory has been a National Historic Landmark. Here, you can learn about the universe at Lowell's museum and gaze at the stars through the telescope – if you don't have your own to enjoy in a a national park.
Stand in Awe of Havasu Falls
From a unique tribal experience to majestic waterfalls, the Havasu Tribal Lands are a desert oasis. Hidden within the rocky landscape, you can find the turquoise waters of Havasu Falls, where water shoots from the rock into pools 100 feet below.
Here you can learn about the local culture and how the Havasupai people flourished in the harsh environment.
Admire The Past at Montezuma Castle National Monument
If you want to engage with the unique cultural history of North America, then a visit to Montezuma Castle National Monument is essential. Fantastically preserved dwellings are unbelievably placed 90 feet up a sheer limestone cliff.
Explore Barringer Crater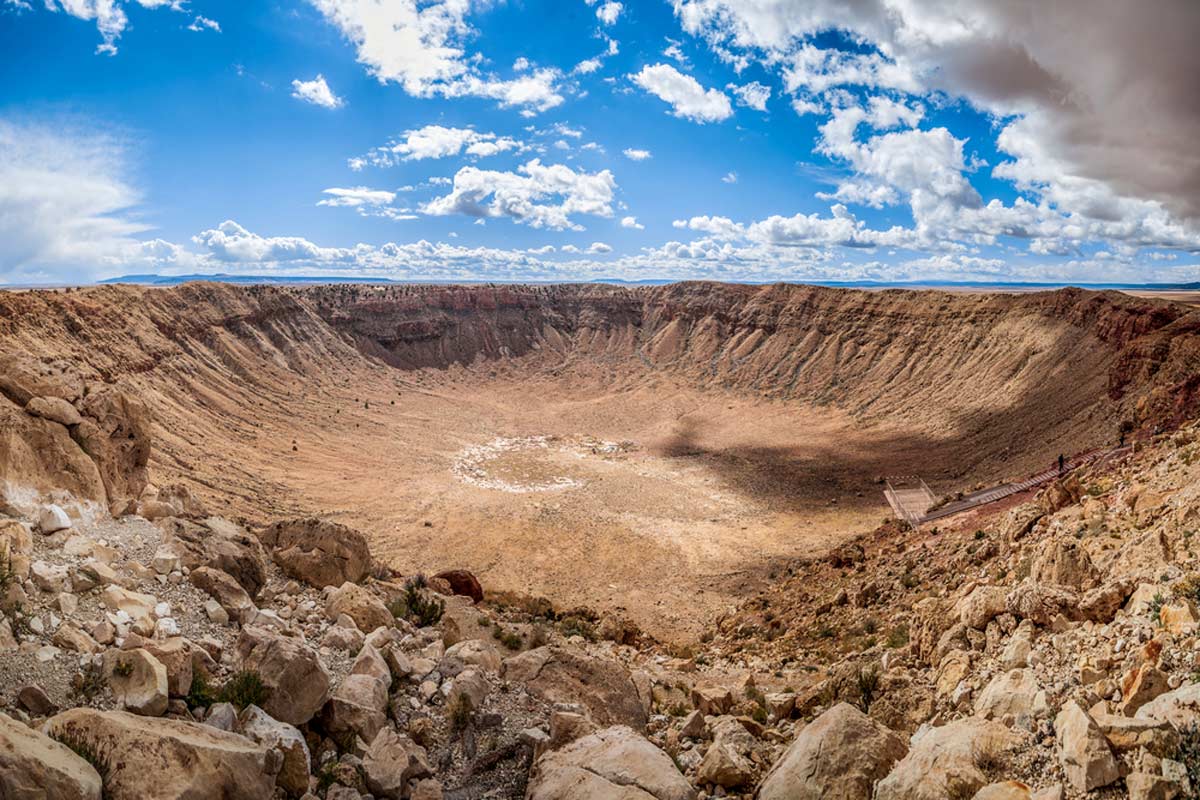 Barringer Crater is one of the more unique places to visit in Arizona. I mean, how often do you get to say you saw a crater? A short 37-mile drive east from Flagstaff will reveal the 0.7-mile-wide abyss.
This distinct part of Arizona seamlessly hides within the landscape, but once you step onto the edge of an enormous hole, you begin to understand its scale. At 600 feet deep, you can imagine the massive ball of iron, known as the Canyon Diablo meteorite, colliding with the earth.
Things to Do in Arizona: Practical Tips for Your Trip
How Long to Visit in Arizona?
As Arizona is America's 6th largest state, there is plenty for you to see across this diverse land. If you want to see all the main attractions across Arizona, I recommend spending at least 7 to 10 days in this beautiful state.
However, I know some people like to take their time and savour every part of Arizona. Spending at least three weeks in Arizona, you can easily see this state's unique and fun places.
Best Time to Visit Arizona
The best time to visit Arizona is autumn and winter when the weather is still warm enough to enjoy activities, but more pleasant than the summer heat. This occurs from November to April and offers a wide variety of skiing opportunities and desert sightseeing activities for you to enjoy.
Where Should I Stay in Arizona?
The best place to stay in Arizona depends on what you want to see, but Phoenix is perfect since it's a central point of the state. Phoenix also has an excellent range of accommodation, from mid-range to luxury hotels.
Drury Inn & Suites Phoenix Happy Valley (Mid-Range)
If you are searching for an affordable and comfortable stay close to the city centre, the Drury Inn and Suites is a fantastic option.
Surrounded by great restaurants, shops and bars, the hotel is in a prime location and offers complimentary breakfast during your stay.
Check Rates and Availability for Drury Inn & Suites
Sanctuary Camelback Mountain (Luxury)
Slightly further away from Phoenix city centre, you can stay at the luxurious Sanctuary Camelback Mountain hotel.
With breathtaking mountain views, a heated pool, free Wi-Fi, and delicious food prepared by Chef Beau MacMillian, you can expect only the best from your stay.
Check Rates and Availability for Sanctuary Camelback Mountain
Recommended Tours in Arizona
Things to Do in Arizona: Map