Think Scottsdale only caters to rich vacationers, avid golfers, and baseball fanatics? Think again. Discover these cool outdoor activities in Scottsdale, Arizona for your next trip.
Have to be honest – the first time I went to Scottsdale, I thought it was really the preserve of either wealthy vacationers, golfers, baseball fans or some combination of all three.
As a person that doesn't tick any of those boxes, I didn't really know what to expect from my visit there. Would there be any outdoor activities in Scottsdale that would strike my fancy? Would I enjoy myself?!
Luckily, I had a total blast in Scottsdale, thanks to its amazing variety of outdoor activities and the beautiful scenery surrounding the area. Dotted with Saguaro cacti, rock formations, and vast flatlands, Scottsdale's stretch of the Sonoran Desert is full of surprises for any kind of traveler.
Anyway, I'll cast my rambling to the desert winds and cut to the chase: Scottsdale is unexpectedly awesome for adventure travelers. Here are some amazing Scottsdale adventures to prove it.
Incredible Outdoor Activities in Scottsdale for Adventure Lovers
Summit Camelback Mountain at Sunrise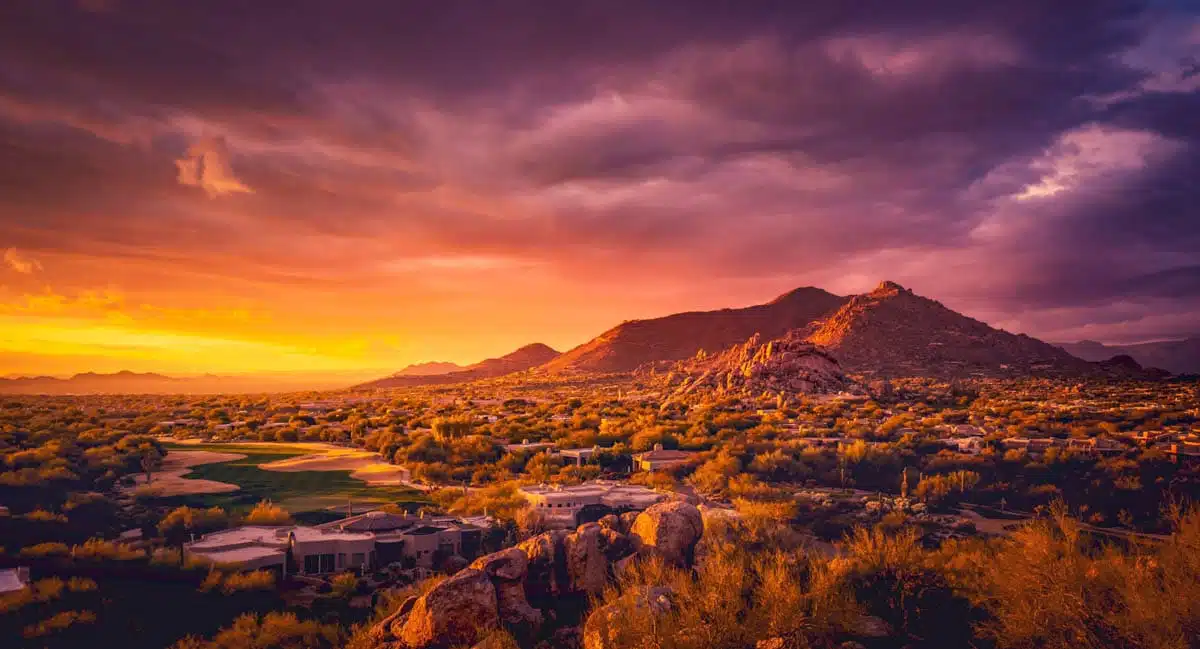 Camelback Mountain is one of Scottsdale's classic summit hikes, and it's perfect for year-round hiking.
Of course, this one belongs on every list of outdoor adventures in Scottsdale…but we're recommending it with a twist. Instead of going up later in the day with the crowds of people, I recommend getting up early and tackling one of the beautiful hikes near Phoenix & Scottsdale with the rising sun.
Not only will the trails be less crowded, but the air will be cooler and the sun along the horizon makes for some gorgeous morning lighting across the landscape.
There are two different routes you can take to the peak – Echo Canyon and Cholla Trail. Echo Canyon is a longer, more gradual incline to the top, at 4.5 miles out and back.
For a more thrilling challenge, you can do the shorter and more technical ascent: Cholla Trail. This route involves some scrambling and isn't for the faint of heart!
Need a bit of guidance? Book a private hike.
Go Kayaking on the Lower Salt River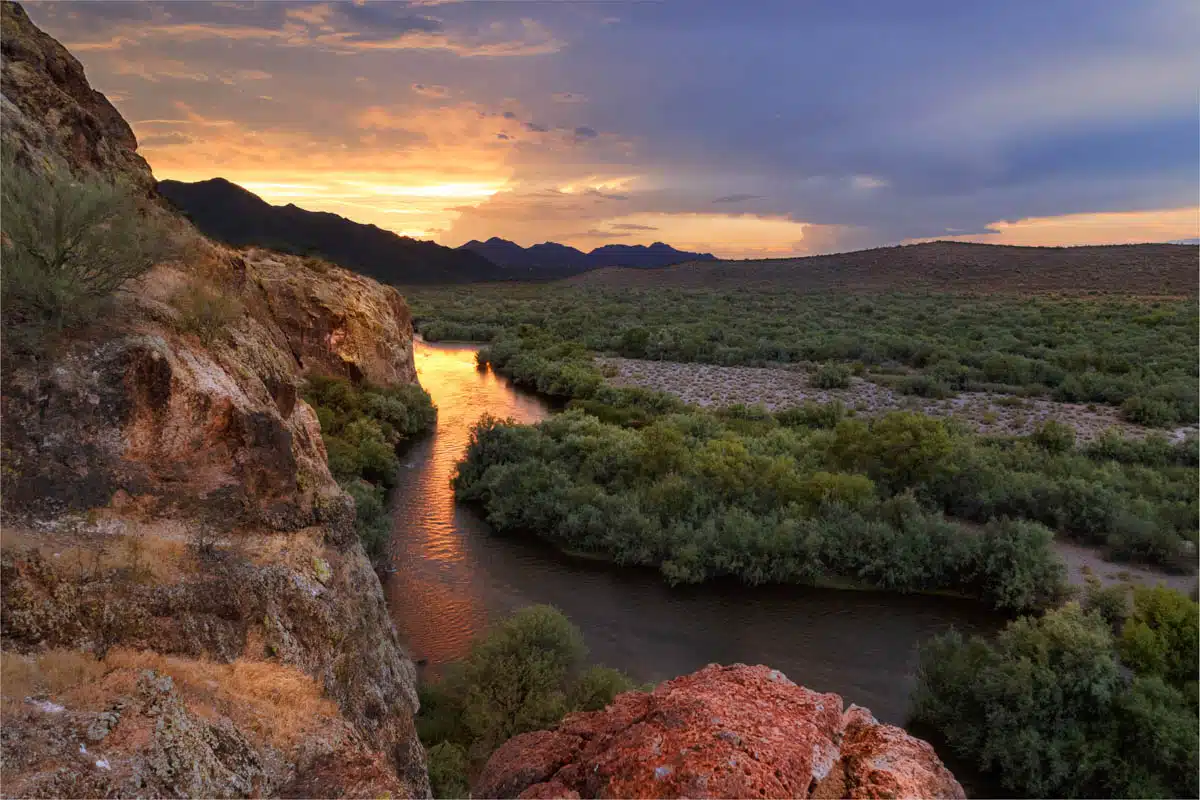 You all know I love a good day on the water, and Scottsdale was no exception.
I was surprised to learn that the Sonoran Desert is the wettest desert in the world, and has a river running right through it!
The Lower Salt River is lined with greenery and is home to tons of wildlife, including bald eagles and wild horses. While I was there, I saw the cutest and most majestic horse families splashing around in the river…and I absolutely loved it.
A kayaking excursion on the Lower Salt River is a fantastic way to explore this beautiful area outside of Scottsdale. During the summer, it's best to go in the early morning with a local guide who can monitor the water levels and choose the right route for your skill level.
AOA-Adventures provides amazing guided tours of the Lower Salt River, with kayak and life jacket rentals included.
Explore the McDowell-Sonoran Preserve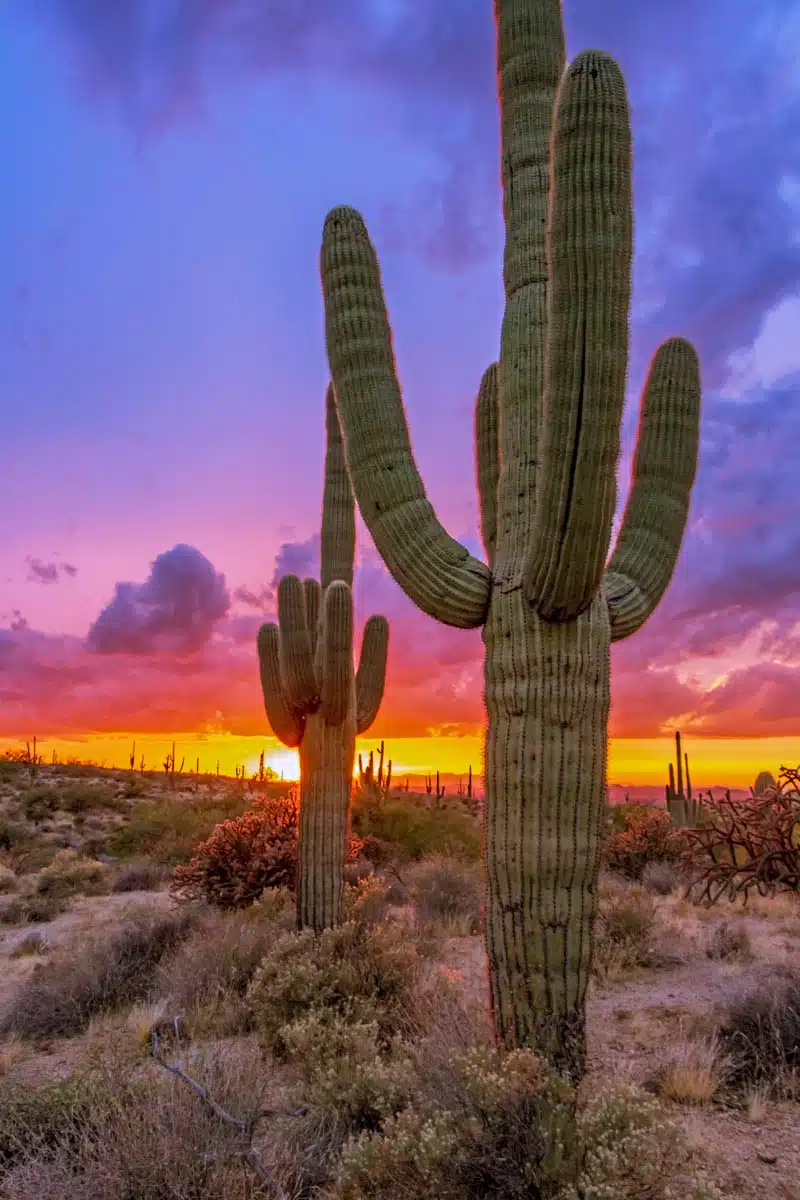 Explore over 30,000 acres of protected desert wilderness in the McDowell Sonoran Preserve.
The preserve is a free attraction that is open year round and is the perfect spot for outdoor enthusiasts. 200 miles of hiking trails cut through cacti forests and desert wildflowers. There are also various biking trails for both the casual cyclist and the serious mountain biker.
More daring adventurers can enjoy 36 climbing areas and ascend along fixed bolt routes up the various crags.
If you don't have much experience in the way of outdoor activities, the preserve also offers free guided hiking tours from mid-October through April.
Ride a Mountain Bike Through the Desert Trails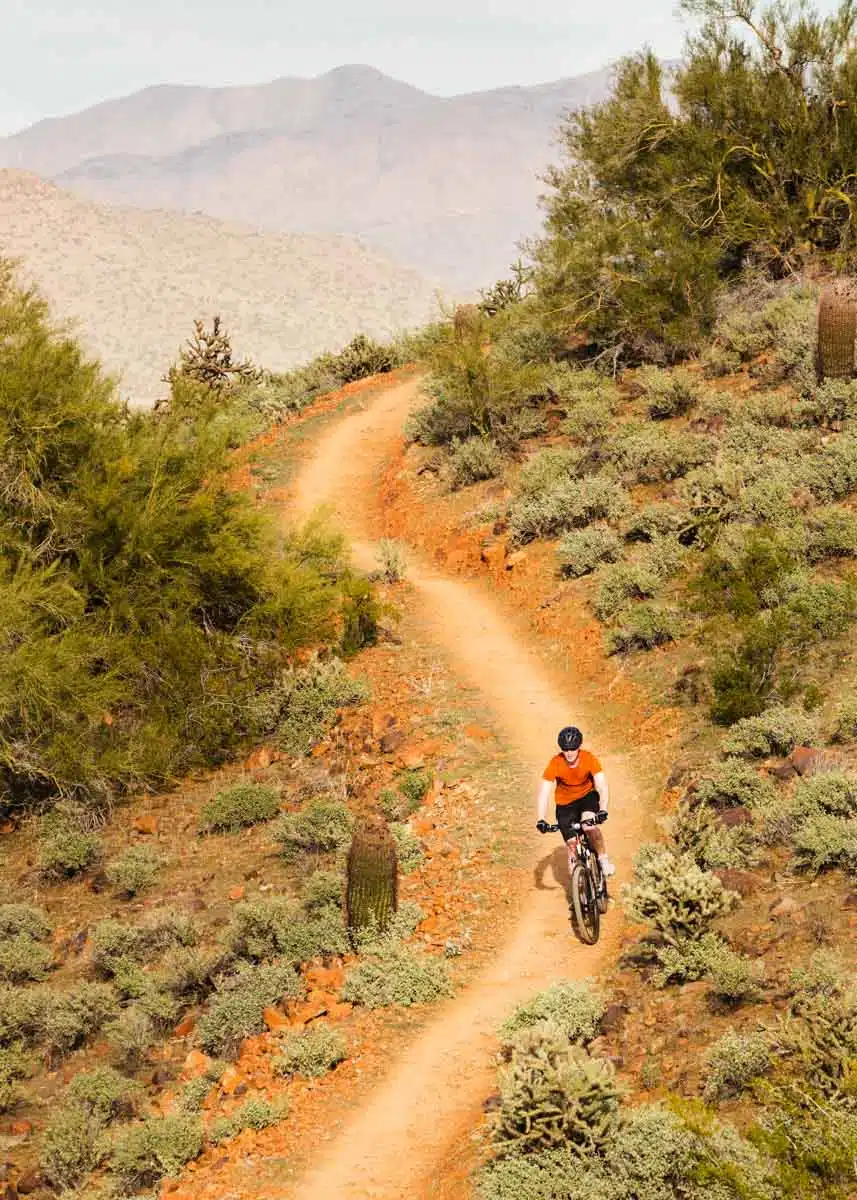 Scottsdale is a mountain biker's playground.
Thrill seekers will love the hundreds of miles of rocky downhill slopes and sandy winding trails located just a half hour away from the city. Although I didn't get a chance to go biking, I saw tons of people on the trails riding through the gorgeous desert wilderness.
Most of the popular trails are near the McDowell Mountain regional park and McDowell Sonoran Preserve.
While you can simply rent a bike and hit the trails on your own, I'd recommend taking a guided biking tour to see the best that the Sonoran Desert has to offer.
This guided half-day bike tour is the perfect way to explore the Scottsdale bike trails with an expert local guide, and includes all of the gear you'll need.
Learn About Desert Flora and Fauna on a Guided Tour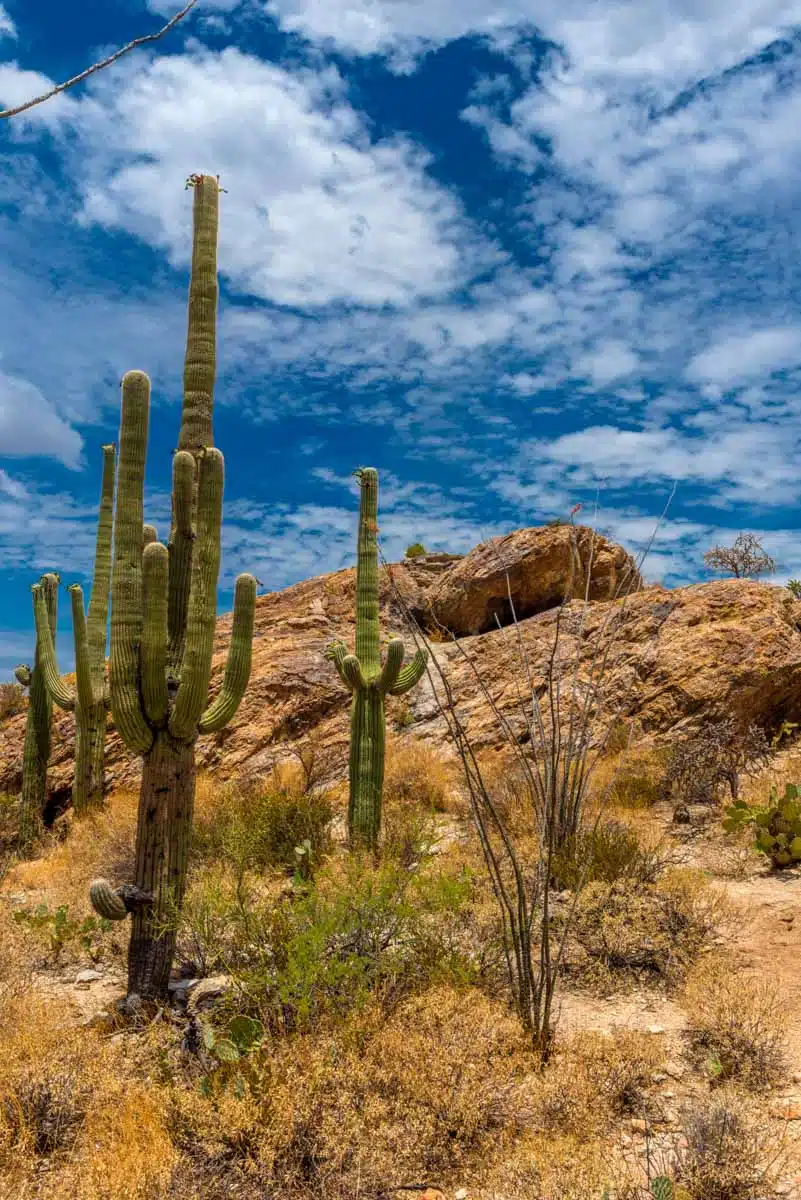 One of the most peculiar and fascinating thing about the Sonoran Desert is the abundance of plants and animals that call it home.
With the most rainfall of any desert in the United States, the Sonoran Desert is actually a hospitable environment for wildlife.
By taking a guided tour, you can spot some of the unique species that inhabit the desert, and learn about local animals, plants, and edible ingredients you can't find anywhere else in the world.
At The Boulders, they offer guided plant and wildlife tours, guided by a wicked smart woman named Brandy. She knows everything about the local plants and animals, including what can be eaten and what can't. She drove me around the resort grounds and pointed out tons of interesting plants and animals that I wouldn't have otherwise known anything about.
If you aren't staying at The Boulders, there are other options for you.
Go Rock Climbing On The Giant Sonoran Rock Formations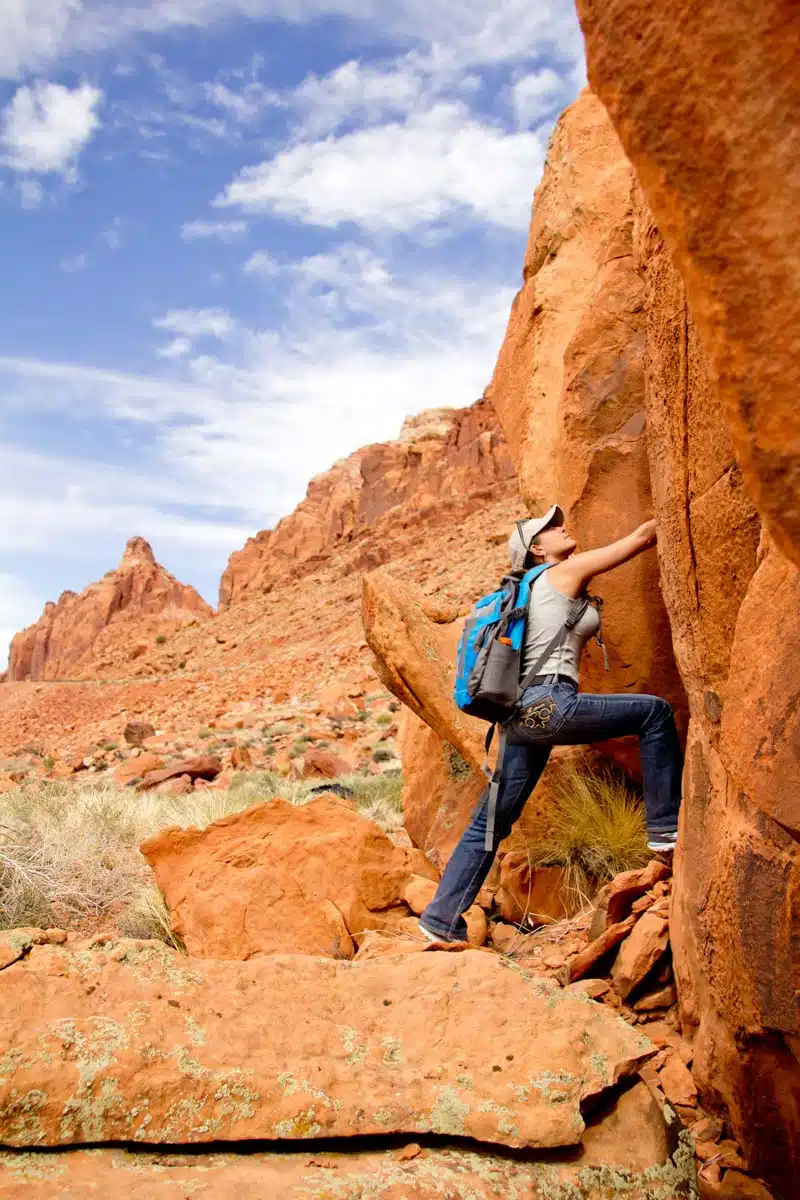 Before climbing in Scottsdale, I'd only ever climbed outdoors once…and it was kind of a traumatic experience.
Needless to say, I was apprehensive about giving outdoor climbing a second shot. However, Rico, my climbing guide was kind, patient, and trustworthy, instantly putting me at ease. He walked me through the ropes (haha, get it?), got me set up with equipment, and brought me out to one of Scottsdale's iconic rock formations to climb one of its faces.
It wasn't a tough grade, but it was a challenging climb! Instead of clearly marked holds, I had to search for where to put my hands and feet – something new for me. However, Rico was there to cheer me on and keep me safe, belaying me all the way to the top as I admired the amazing views of the desert around me.
He mentioned that he works with beginner to advanced climbers, and that he's happy to help people climb who have never done it before.
360 Adventures also offers half- and full-day guided outdoor rock climbing tours, perfect for those wanting a certified guide to show them some of the most amazing rock climbing routes in the area.
No matter whether you are a seasoned climber or totally new at it, you can give it a try in the Scottsdale area.
Drift Through The Sky on a Sunrise Hot Air Balloon Ride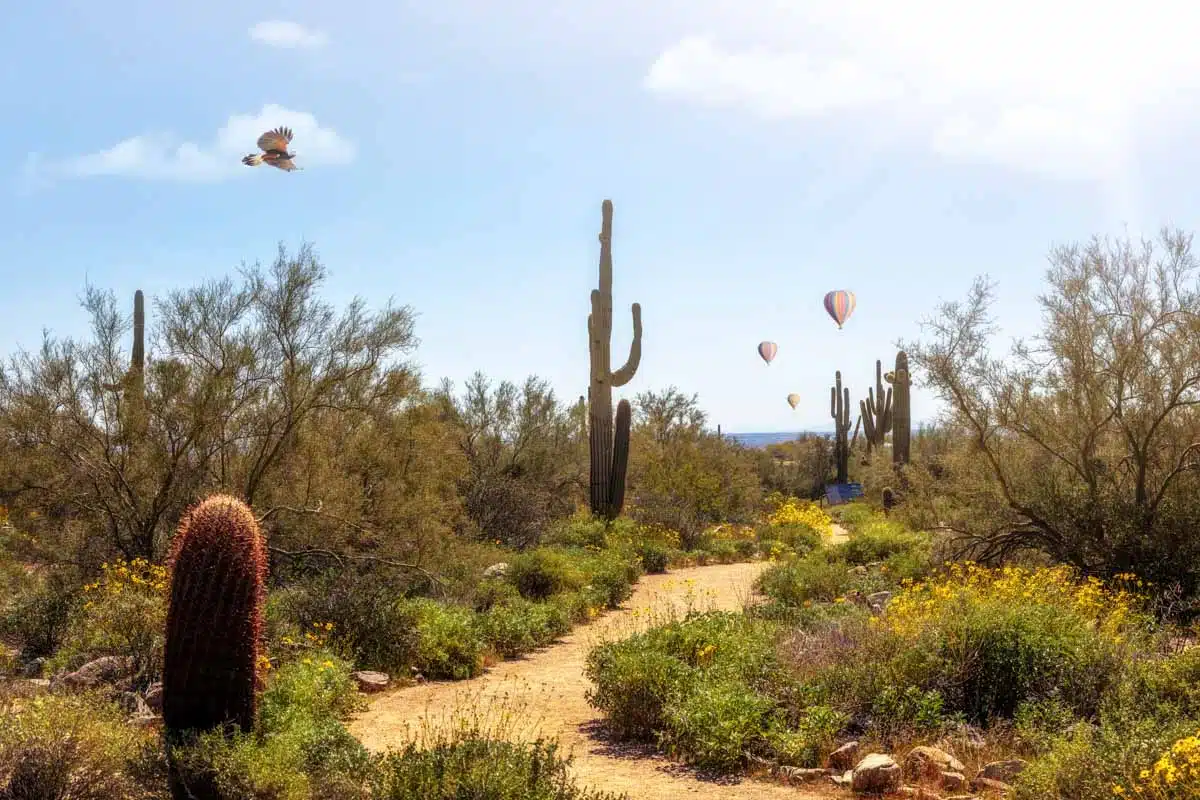 If riding in a hot air balloon isn't on your bucket list, it should be. And there's really no better place to give it a try than in Scottsdale. While hot air ballooning is becoming one of the more popular adventures in Scottsdale, it's still an incredibly magical experience.
But it doesn't come without some sacrifices.
First of all, you've got to wake up and board your shuttle at around 3:30 or 4 am, which isn't easy if you spent the night before stuffing your face with delicious foraged food and wine (more on that below), but it's worth it to watch the golden sun creep above the horizon from the air.
I booked a hot air balloon ride with Hot Air Expeditions, which is the largest company offering rides in the Scottsdale area.
With them, you'll fly over the Sonoran Desert, with bird's-eye views of tiny saguaros poking out of the ground. You'll spot twists and turns of the rocky terrain and breathtaking mountain silhouettes in the morning sun.
It's spectacular and 100% worth the early wake up call – I promise.
With Hot Air Expeditions, the hot air balloon ride comes with a champagne toast and a catered breakfast, after which the tour guides will return you back to your hotel and you can sleep it off by the pool.
Eat Outdoor-Inspired Food at Cartwright's Modern Cuisine
When I've gone on outdoor adventures, it's usually me, nature, and a stack of granola bars. Needless to say, I've never really made the connection between the outdoors and fine dining. All of my culinary and outdoor-loving dreams came true at Cartwright's Modern Cuisine.
Yes, I'm gushing about food. Weird, right? But let me explain…
The magic of Cartwright's is in its ingredients, which consist largely of foraged items found in the Sonoran Desert. Its chef, Brett Vibber, combines his love of foraging with his creative flair to incorporate these unique local ingredients from the Sonoran Desert into every dish.
I had the tasting menu, and it was truly an outdoor-inspired meal, which included some of the most delicious vegetables, seeds, and proteins from the surrounding areas, paired with a mix of local wines and Arizona sake – voted the best in the world outside of Japan.
Cody, the manager, came and sat with me for a while to give me the background on each dish and tell the story of how Cartwright's came to be.
That night, I went back to my room happier than ever that I got to experience the outdoors in Scottsdale…while also eating some of the best food I've literally ever eaten in my life.
Go Off-Roading in an Open-Air Jeep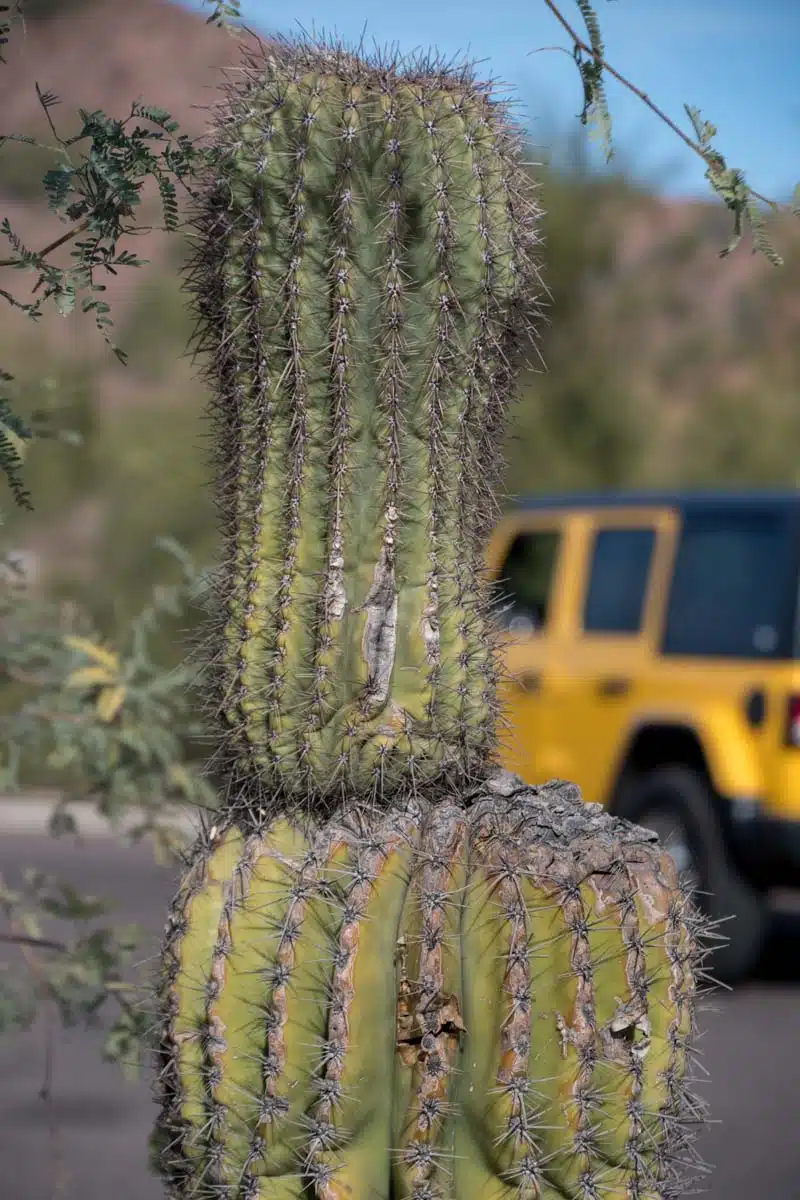 Ever wanted to feel completely free and have the wind running through your hair? Scottsdale is the perfect place to get in a Jeep or ATV and go off-roading.
Experience some heart-pumping hills and drops as you ride through the sandy desert on top of a roaring ATV engine.
While you definitely have the opportunity to take out your own jeep and explore some new trails, we recommend finding a tour company and going on a guided tour.
This will help ensure you stay safe and you respect the local wildlife and environment by following already established trails.
You can book this guided ATV tour through the adrenaline-inducing desert trails to explore even more of this beautiful landscape.
Rent a Car and Go on a Nearby Day Trip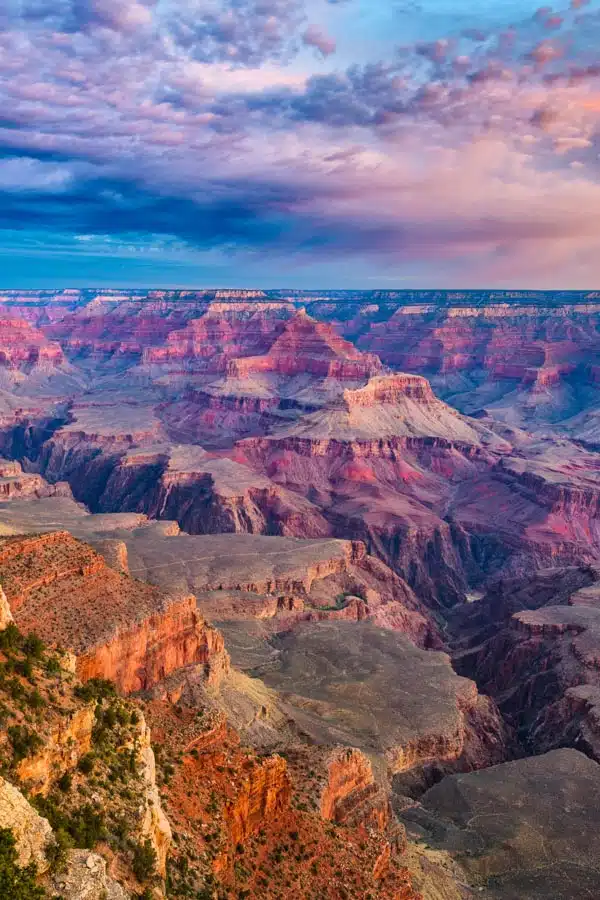 Although Scottsdale already has a myriad of activities and attractions to see, the rest of Arizona also offers some truly remarkable sights.
Get up early and take a three and a half hour drive north to go see the magnificent Grand Canyon. On your way up there, stop in Flagstaff, AZ for a brief respite in the alpine town bordering the tallest mountains in the state.
Make sure to take the scenic route along highway 89A. There is gorgeous scenery as you pass up the mountains from Sedona to Flagstaff.
You'll see the transition from desert gardens to piney alpine forest along this spectacular road in the Coconino national forest.
Or, you could drive out even farther and go hiking in the Grand Canyon for the bucket list getaway of a lifetime.
Go Stargazing in the Desert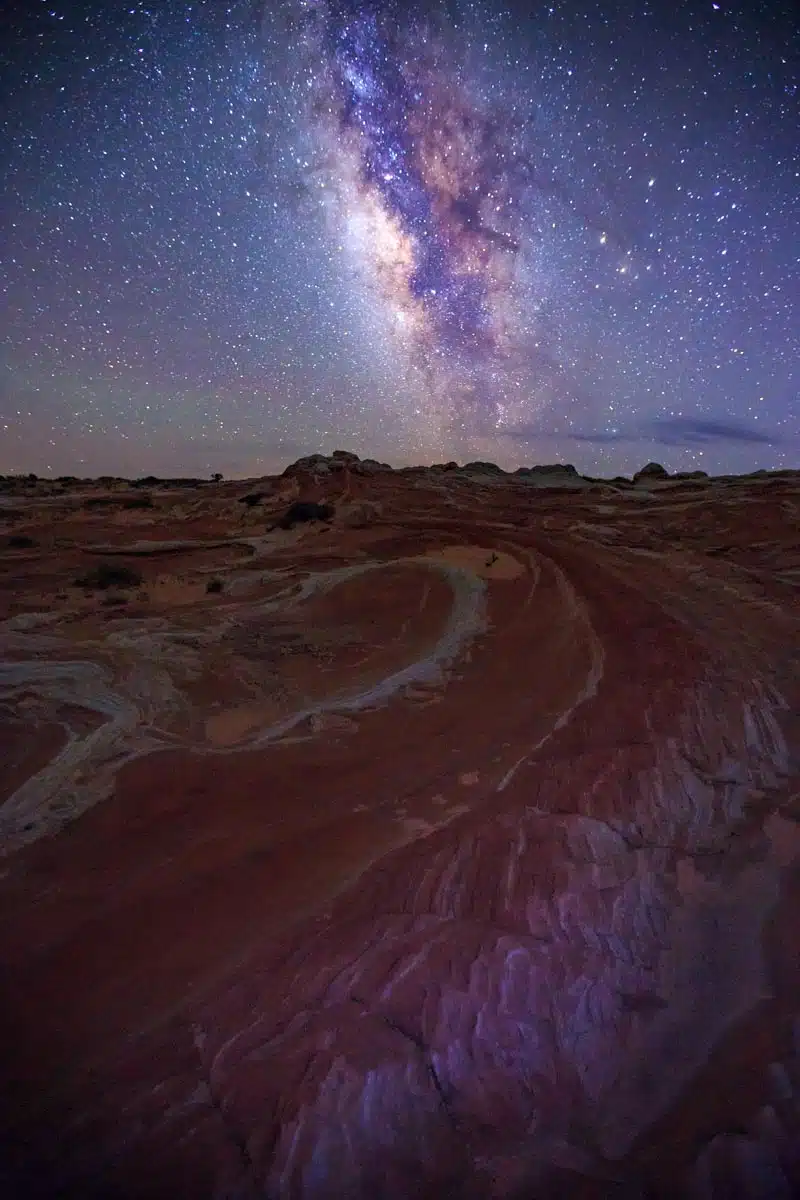 Because of the desert's remoteness and dry air, you can catch some pretty amazing starry sky views on a clear day.
Take a short drive into the preserve away from the city and you'll soon find dark, secluded skies.
If you come from a big city like me, you can never see more than a handful of stars out at a time. It was absolutely breathtaking to catch sight of a million twinkly points of light in the sky.
On an especially dark and clear day, you may even be able to see the Milky Way with your naked eye!
Stay at The Boulders, A Chic, Outdoor-Inspired Resort
While I was exploring the beautiful Scottsdale area, I got the chance to stay at The Boulders Resort. It was a beautiful haven in the middle of the desert, marked by a large set of rock formations and dotted with picturesque "casitas."
For outdoor lovers, one of the best things to do in Scottsdale is to stay at a resort that fully takes advantage of the gorgeous Sonoran Desert scenery. The Boulders is a prime example.
I'd wake up with the rising sun each morning and step out onto the balcony of my casita, watching local wildlife scurrying across the rocky terrain.
Apparently, quails, coyotes, and javelinas call the property home (among many other species of plants and animals!). Staying in a place that embraces the beauty of nature and the outdoors was such a special treat, and one that really blew my experience in Scottsdale out of the water.
During my time at The Boulders Resort, I got to try a lot of the activities they have on-site, including rock climbing, hiking, and learning about desert flora and fauna. However, the reality is that you can actually organize almost everything on this list with the resort.
They've got guided options for mountain biking, hiking, foraging, climbing, and stargazing, and can help organize other excursions in the area as well.
Plus, with several on-site restaurants, a spacious pool and hot tub, and the most generous staff in the world, it's a place I couldn't wait to come back to every single day!
Or, you know, you could also play golf…
We can throw that in there too I guess.
Did you find this post helpful? Don't forget to pin it for later!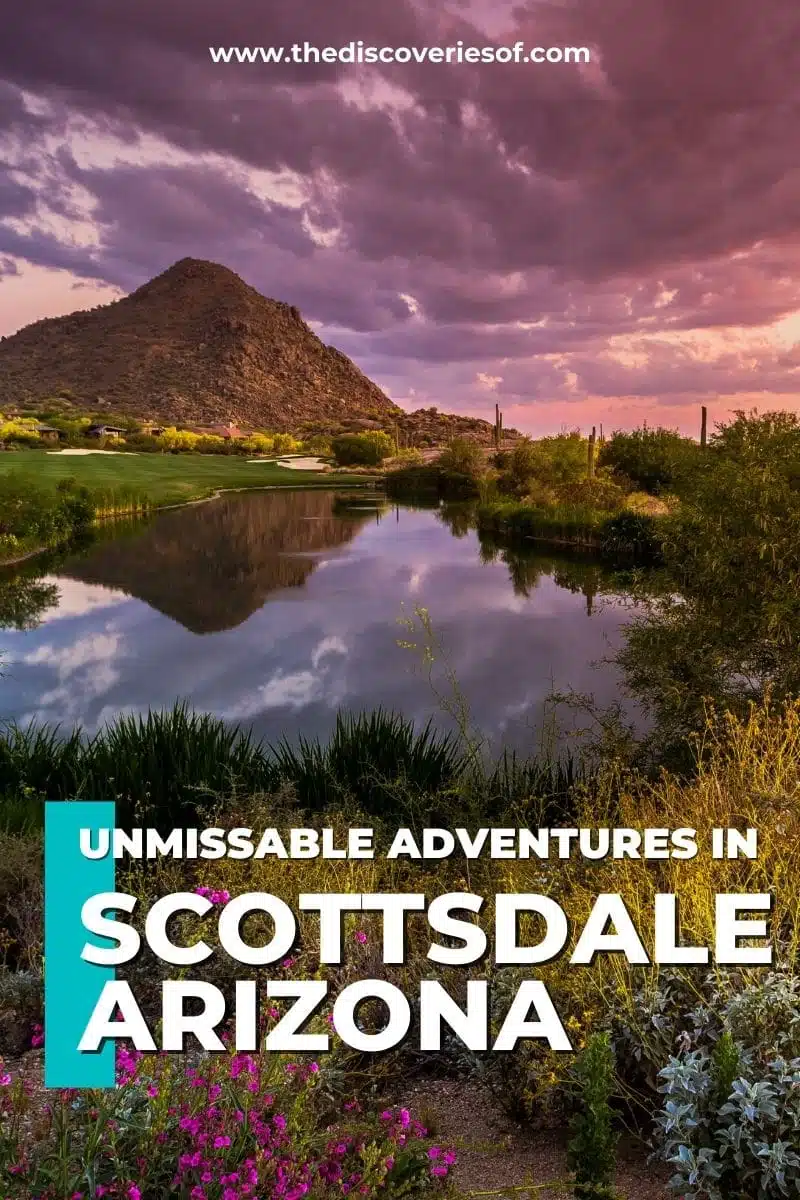 Now You've Discovered Your Scottsdale Adventures: Read Next