Planning 3 days in Scottsdale, Arizona? Check out this step-by-step Scottsdale itinerary to help you plan your trip.
Confession time: I'd never been to southern Arizona before a couple of years ago, and it admittedly wasn't really high on my list. But when I got invited to work as a mentor at the BlogHouse conference and spend a weekend in Scottsdale, AZ, I figured I'd slap on a layer of sunscreen, grab a pair of my favorite sunglasses, and head over to see what this place was all about.
When I told friends about my upcoming trip to Scottsdale, Arizona, I was met with one of two reactions: "Are you going to play golf?" or "But it's not baseball season…"
Sure enough, I learned that Scottsdale is predominantly known for being a golfer's paradise that also houses crazy enthusiastic baseball fans every year for spring training. Needless to say, I wasn't really sure my mountain-loving self would enjoy it there.
Little did I know that with 3 days in Scottsdale, I'd only just scratch the surface.
But within minutes of touching down at PHX Airport and driving through the saguaro-ridden, rocky landscape of Scottsdale, I knew instantly that this would be my kind of place.
It checked all of the boxes! Hiking? Yep. Outdoor adventure activities? Obviously. Amazing food and beer for afterward? Of course!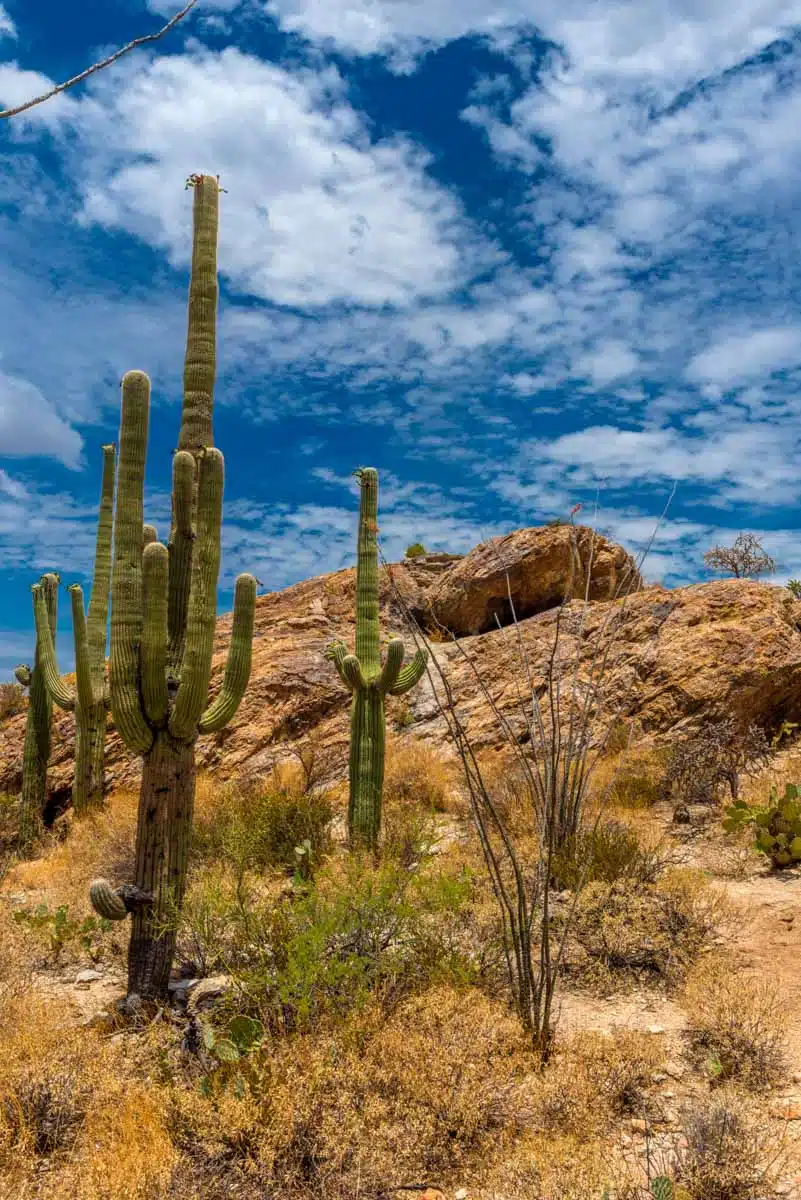 My short trip to Scottsdale was one of my favorite I've taken in recent years, and despite its popularity with older vacationers and golfers, I'd say it's a pretty underrated destination for adventurous, outdoorsy millennials, too.
Whether you've scored a cheap flight to PHX or you simply want an amazing winter getaway to a warm and beautiful locale, spending a weekend Scottsdale is a fantastic choice.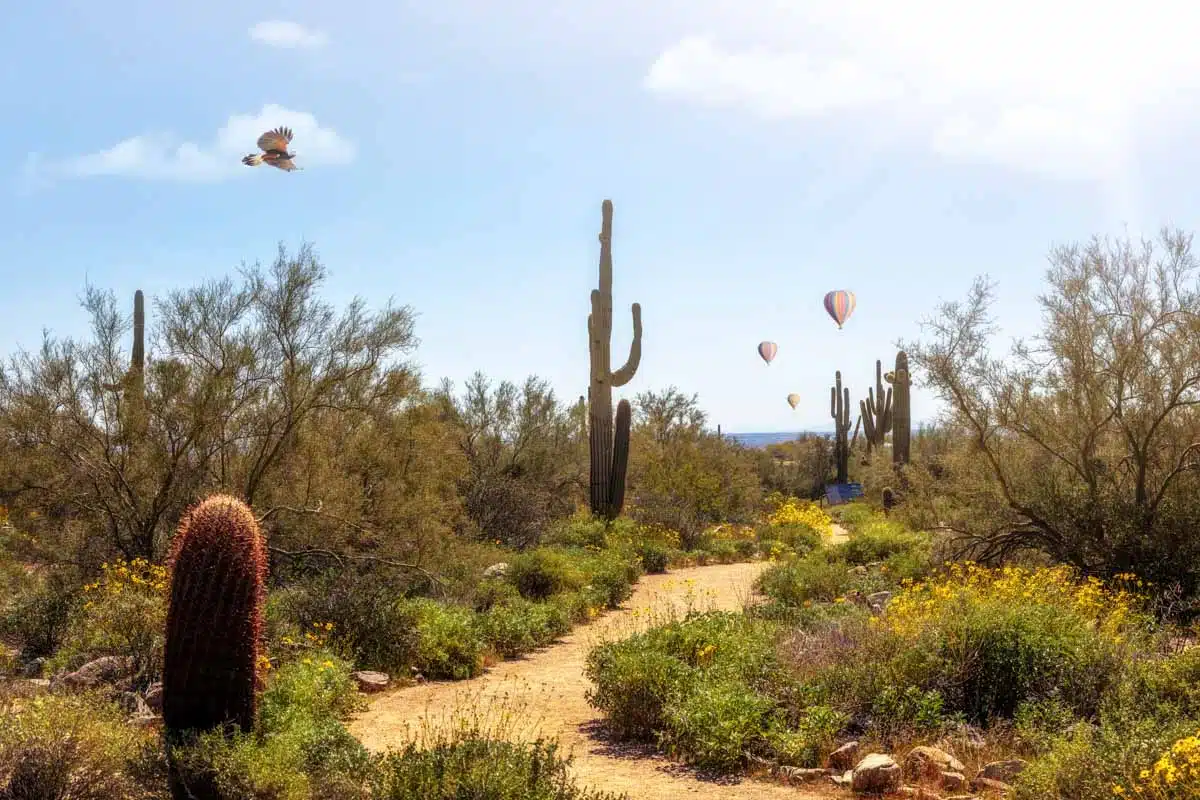 So, I'll stop my gushing now and get right to it: a stupidly comprehensive, no-BS guide to 3 days in Scottsdale.
I put together this weekend in Scottsdale itinerary for you based on my own experiences in the area, which Experience Scottsdale so graciously partnered with me to create for you.
Scottsdale Itinerary Day 1: Start Your Weekend in Scottsdale in Old Town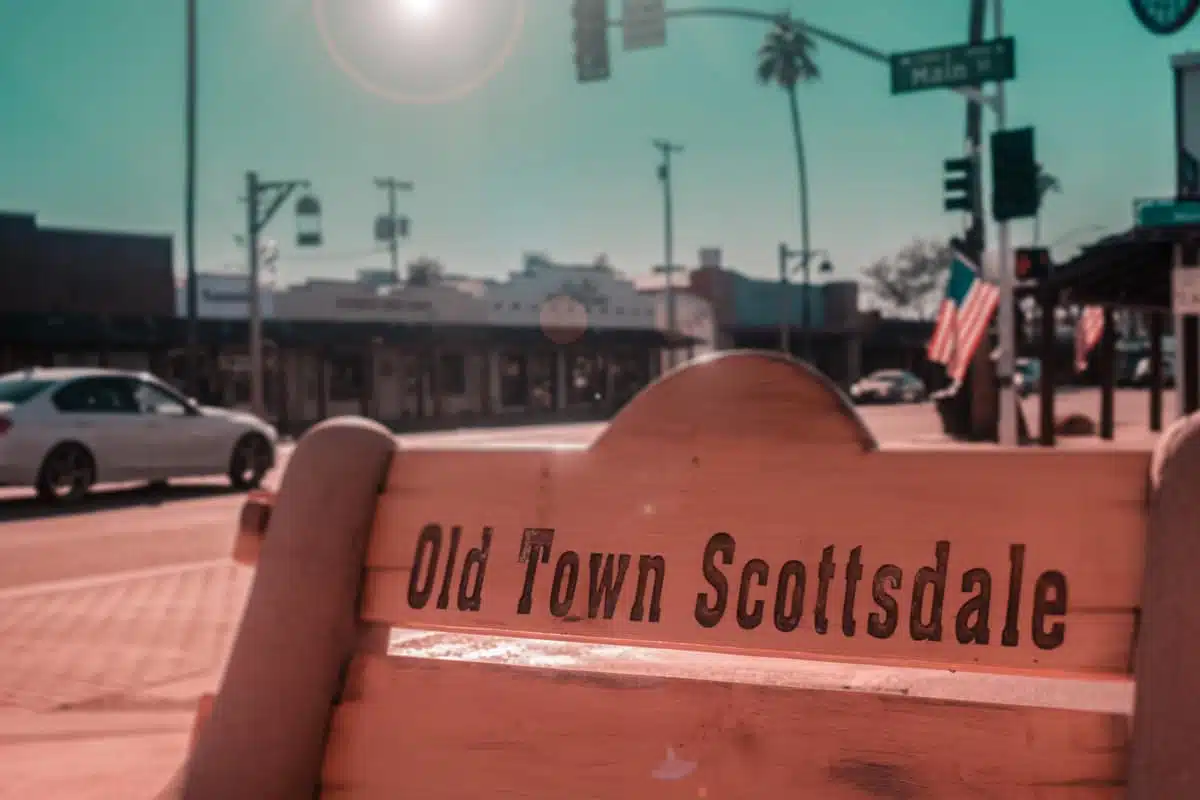 You'll start your trip in the city of Scottsdale itself, exploring some of the amazing museums, gardens, bars, and restaurants that the city's central district has to offer.
Breakfast at JoJo Coffeehouse
You're probably ready to hit the ground running on your first day in Scottsdale, but no trip is complete without a morning cup of caffeine.
JoJo Coffeehouse is a local favorite because it's a dog-friendly breakfast cafe! Sit back and enjoy one of their unique coffee or mimosa flights, or order another specialty from their full bar (that's open in the morning, for you red-eye survivors).
Their breakfast menu isn't huge, but their dishes are delicious (especially that breakfast bowl) and will get you set up for your day on the town!
Walk Through Scottsdale's Old Town
Old Town is Scottsdale's city center, and is full of the lively walking areas you'd expect from a place with that name!
During a normal weekend in Scottsdale, it's full of people perusing that various boutiques and art installations dotted around the city.
With tons of local shops, small cafes and bakeries, and a handful of museums, I'd recommend simply taking the morning to wander around and explore.
If you're big on history, head to Scottsdale's Museum of the West to learn about the history of the region.
Or, if you'd rather be outside, head to the beautiful Desert Botanical Garden on the outskirts of town to learn about the various plants that call the Sonoran Desert home. (Can you say giant saguaros?)
Visit the Scottsdale Museum of Contemporary Art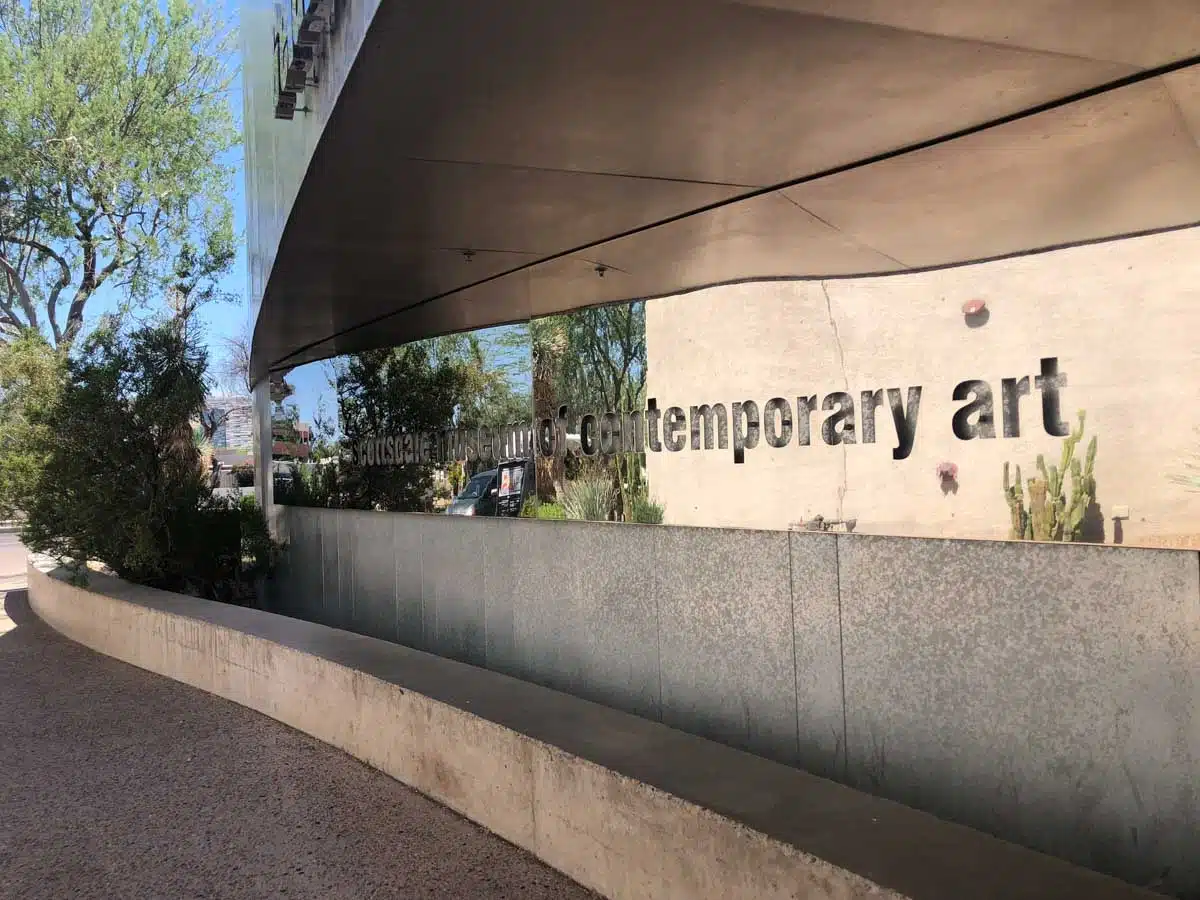 If you've ever read any of my former city posts, you'll probably know that I'm not the biggest museum nerd in the world.
Once in a while, though, I'll go to a museum that totally blows my mind. The Scottsdale Museum of Contemporary Art definitely did it for me during my visit to Old Town.
Founded in 1999, the museum houses four rotating exhibits at a time, featuring works from internationally-renowned artists.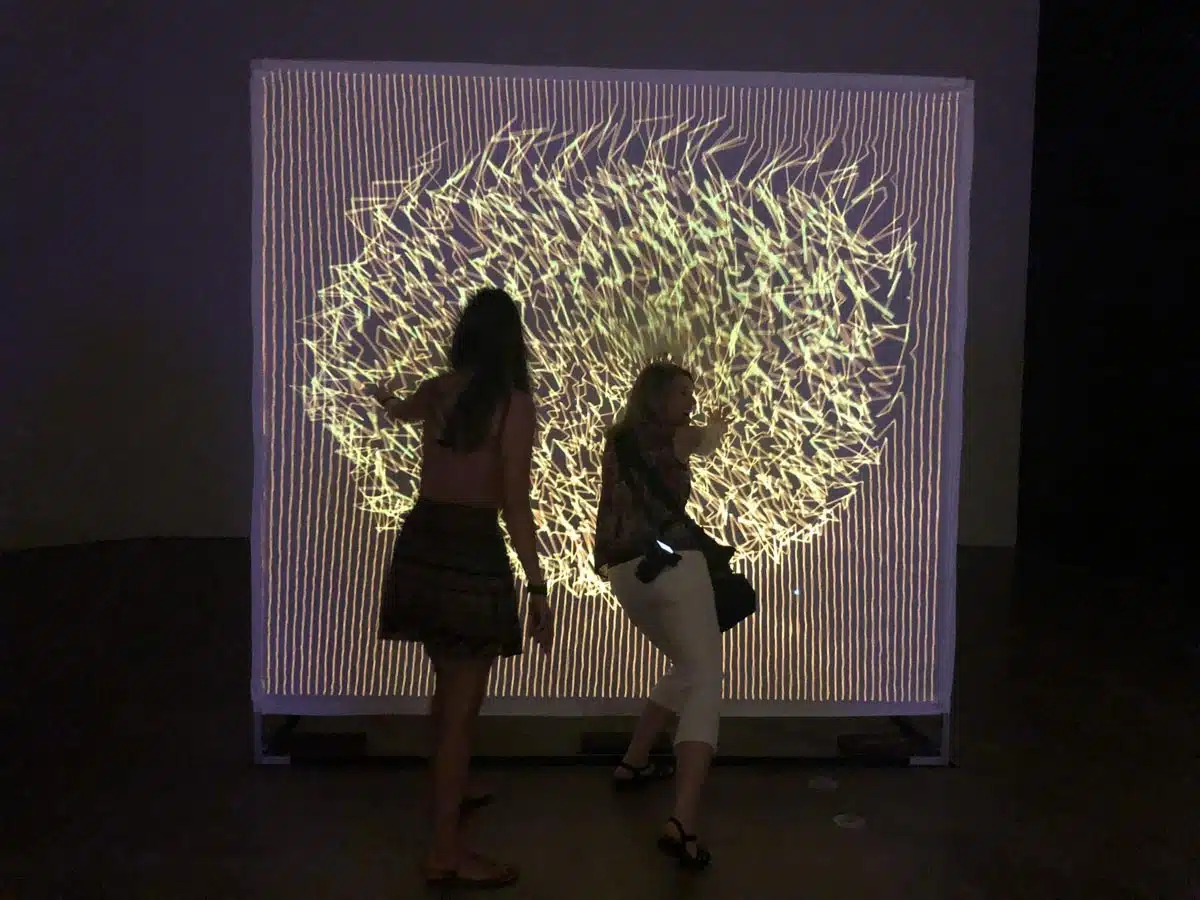 With its contemporary and often experimental pieces, the Scottsdale Museum of Contemporary Art (SMoCA) is a treat for practically ALL of the senses.
While I was there, I got to see a fascinating interactive exhibit called "Mutual Reality," which uses cameras and sensors coupled with light and audio displays to enable visitors to control the motion and sounds of the installations. Cool, huh?
Lunch at Farm & Craft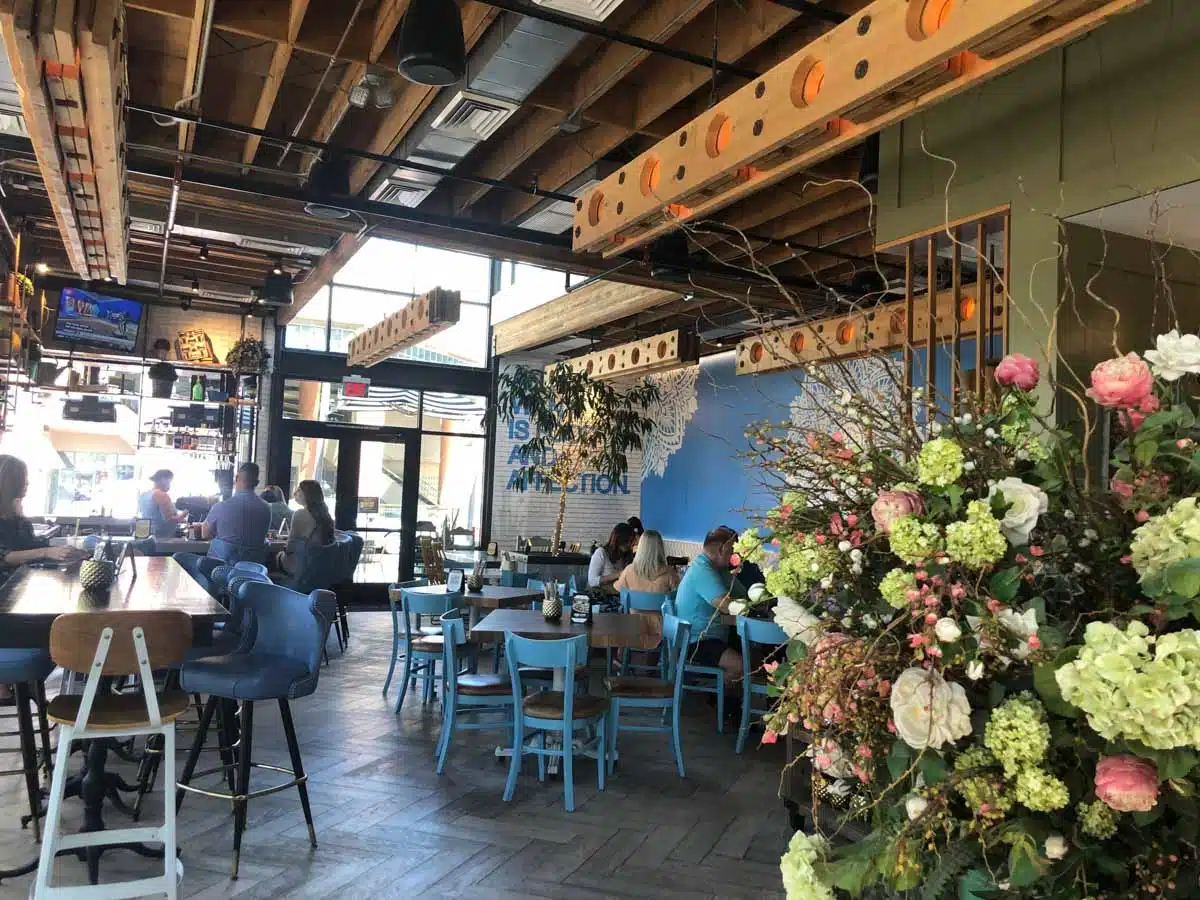 After you've spent the morning exploring the city, you've probably worked up an appetite. Luckily, right in the heart of Old Town, there's a fabulous, picturesque, and totally delicious restaurant called Farm & Craft. As soon as you walk inside, you'll see what I mean.
Filled with big windows, wall-sized murals, and a bar area, it's the perfect place to grab a big, healthy lunch and an ice-cold beer and grab some down time during your weekend in Scottsdale.
They primarily serve big bowls with grains, protein, veggies, and sauces, and they've got everything from beer and wine to kombucha on tap.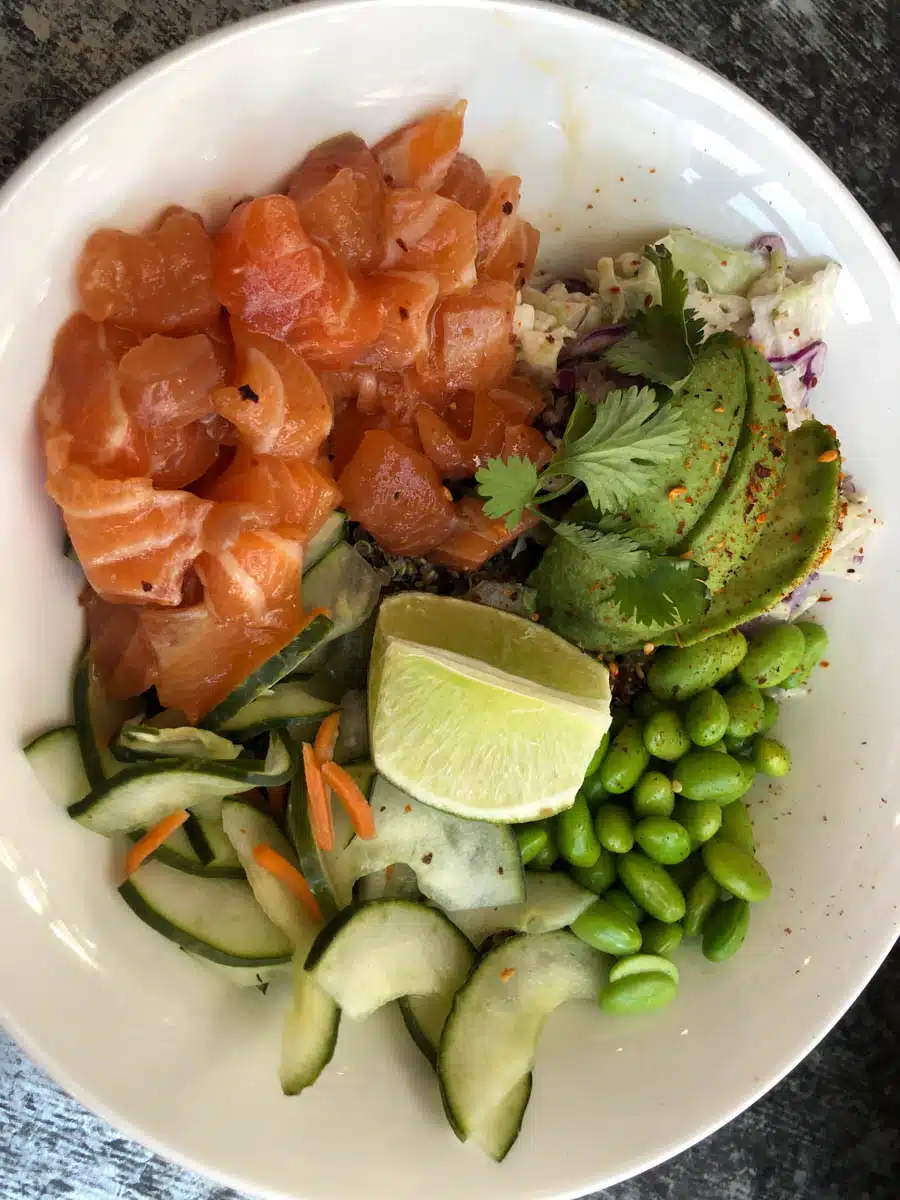 I'd recommend trying one of their signature bowls and topping it off with a delicious brownie a la mode (just don't wait too long, or your ice cream will melt!).
Go Wine Tasting on the Scottsdale Wine Trail
Of all of the things that Arizona is famous for, I didn't think that wine was one of them. After a few days in Scottsdale, I learned that Arizonans are actually very proud of their local wine varietals, and Scottsdale has an entire group of bars dedicated to sharing Arizona wines with its visitors.
After you've eaten a delicious lunch, avoid the mid-afternoon sun by hitting up the Scottsdale Wine Trail for a few hours.
As it sounds, the Scottsdale Wine Trail is a collection of four wine tasting rooms dotted throughout the Old Town Scottsdale area. The included wineries are:
All of these tasting rooms feature wines from Arizona and many offer flights to sample a variety of different grapes and blends.
You can spend the entire afternoon hopping from tasting room to tasting room (if you plan to do this, check out the Scottsdale Wine Passport), or simply head to one or two of them to sample a few flights or glasses.
Spend the Evening Stargazing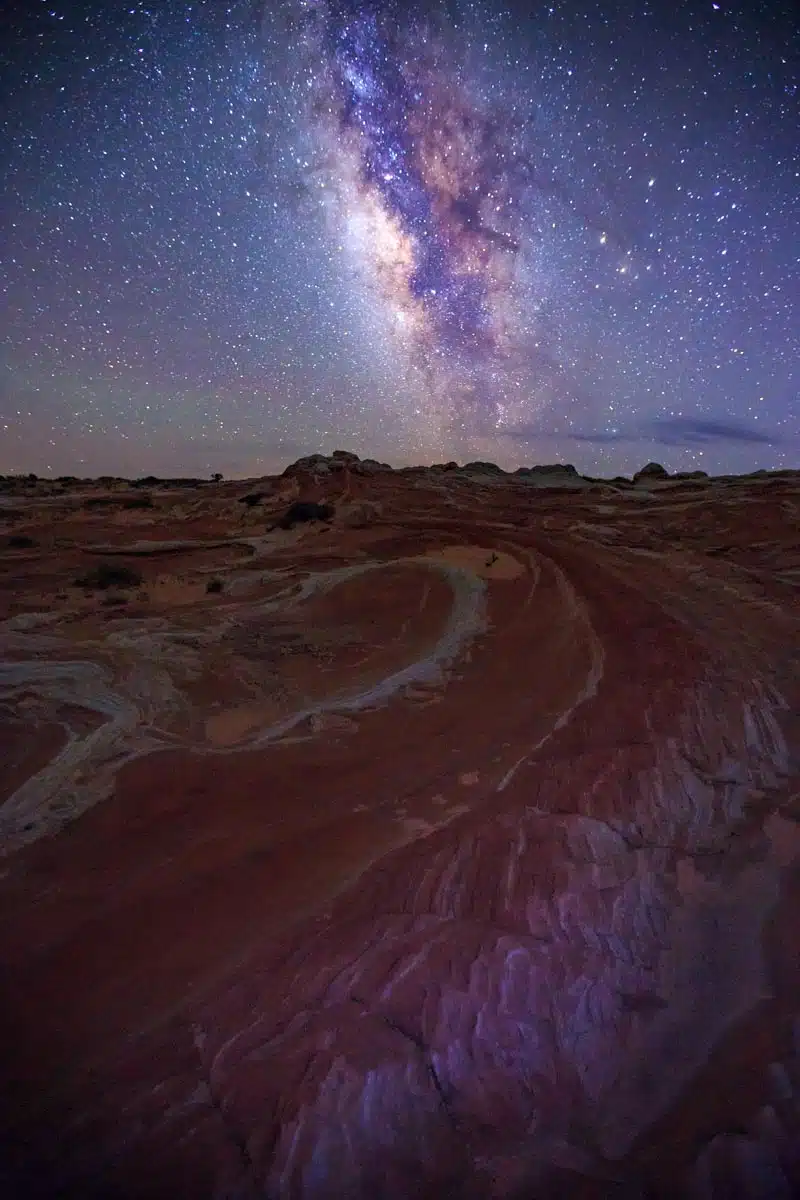 Located in a dry desert climate, Scottsdale has some fantastic spots for stargazing on the outskirts of town. I'd strongly recommend stargazing sometime during your weekend in Scottsdale.
While some of the parks are closed in the evenings, you can drive out of town and begin seeing stars pretty quickly. If staying in a resort where you can see the stars is important to you, I'd recommend checking in for a night or two at The Boulders Resort or the Four Seasons Scottsdale.
For more information about stargazing in the Phoenix/Scottsdale area, head to my friend Valerie's comprehensive guide to stargazing in Phoenix.
Scottsdale Itinerary Day 2: Explore the Sonoran Desert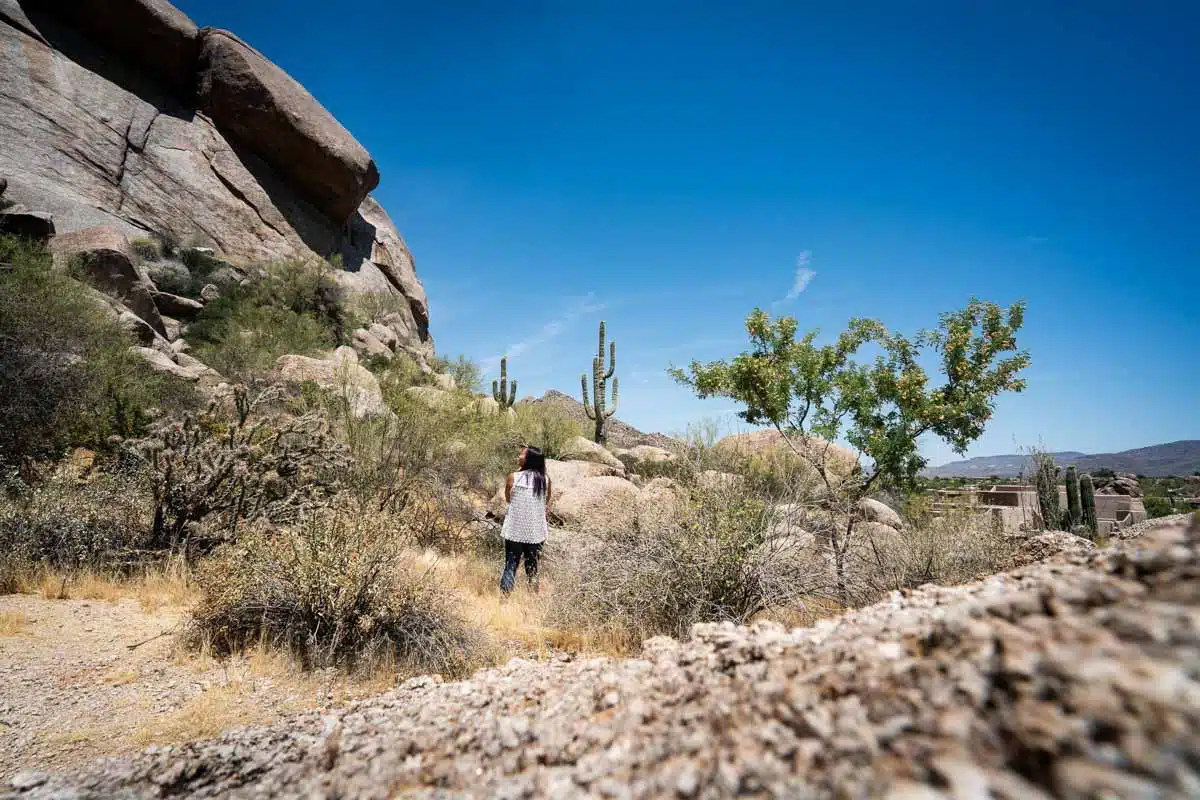 Unlike Day 1, which you mostly spent indoors/in the town, Day 2 will take you through the outskirts of Scottsdale into the captivating Sonoran Desert.
Known for being the wettest desert in the world, the Sonoran Desert has a ton of unique plant and animal life that you'll get to experience throughout your day.
Go on a Sunrise Hike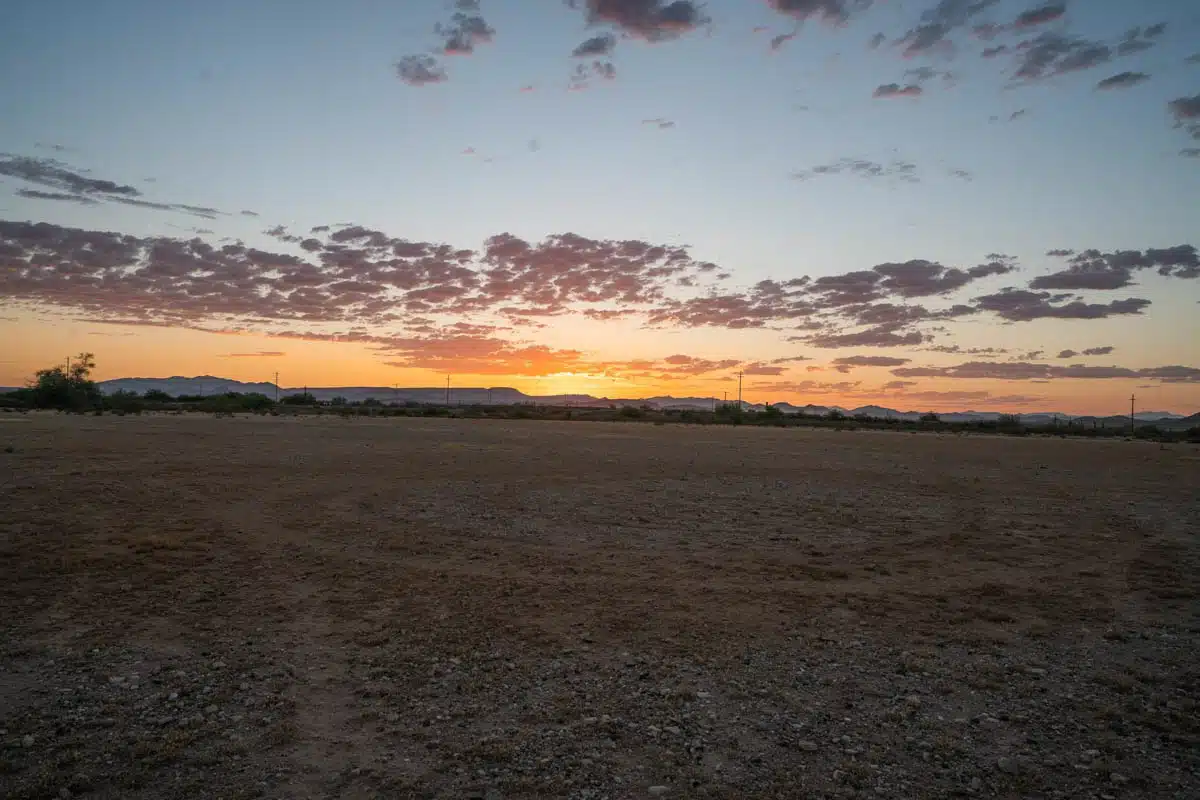 No Discoveries Of itinerary would be complete without a hike, and Scottsdale is no exception. This place is a prime destination for hiking lovers of all kinds, offering spectacular trails through the desert terrain and views of the Sonoran Desert from above.
While there are dozens of different hikes in Phoenix and the surrounding areas, here are a couple of the most famous places to go hiking in Scottsdale that you can try on your second morning in the city:
Camelback Mountain – As one of the most popular hikes in Scottsdale, Camelback Mountain has a few different trail options of varying difficulty for beginner and experienced hikers. Locals tend to recommend starting this hike in the early morning to catch a view of the entire Scottsdale area as the sun comes up.
Pinnacle Peak – If you want some gorgeous views on a moderately challenging trail, Pinnacle Peak is a local favorite that's accessible to hikers of all levels.
McDowell-Sonoran Preserve – This nature preserve on the outskirts of town has tons of day use desert trails you can explore. Of course, I've only budgeted the morning to do adventure activities, but you could certainly spend an entire day at the Preserve soaking in all it has to offer.
Choose Your Own Adventure: Biking, Rock Climbing, Horseback Riding, or Off-Roading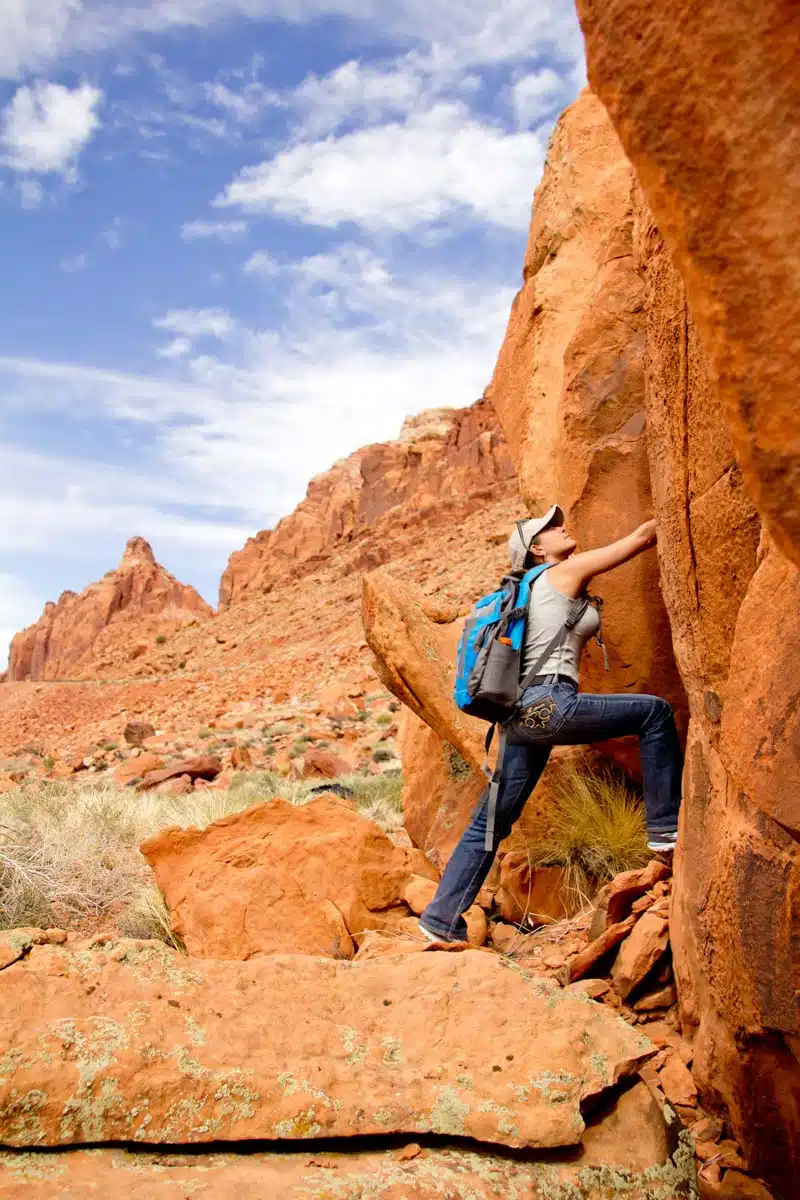 When I said your 3 days in Scottsdale would be jam-packed with outdoor activities, I really wasn't kidding. Your morning hike was just the tip of the iceberg.
Afterward, you'll head out for another outdoor adventure. However, there are a TON of things to do for outdoorsy folks during a weekend in Scottsdale, so you'll need to pick and choose based on what kinds of activities you enjoy. Here's a short list of some of the most popular adventure activities in Scottsdale:
Mountain Biking – There are lots of mountain biking trails in Scottsdale for bikers of all levels (and trust me, I'm a total biking beginner, so this is very important to me).
While you can simply rent a bike and hit the trails on your own, I'd recommend taking a guided biking tour to see the best that the Sonoran Desert has to offer. This guided half-day bike tour is the perfect way to explore the Scottsdale bike trails with an expert local guide, and includes all of the gear you'll need.
Rock Climbing – For those adrenaline junkies out there who love climbing to the tops of anything solid, rock climbing is a popular activity in the Scottsdale area. 360 Adventures offers half- and full-day guided outdoor rock climbing tours, perfect for those wanting a certified guide to show them some of the most amazing rock climbing routes in the area.
Horseback Riding – If you'd rather hit the trails in true "Wild West" fashion, head to MacDonald's Ranch for a horseback riding tour. They offer rides through the desert terrain ranging from 1-2 hours, including a moonlight riding special during the summer!
Off-Roading – Want to try off-roading in a rugged ATV? Scottsdale has a TON of great options for you! You can book this 2-hour guided ATV tour through the adrenaline-inducing desert trails to explore even more of this beautiful landscape.
Of course, the possibilities are endless, and I'd definitely recommend trying more than one of these if you have extra time in the area.
Scottsdale Itinerary Day 3: Bird's Eye Views and Local Brews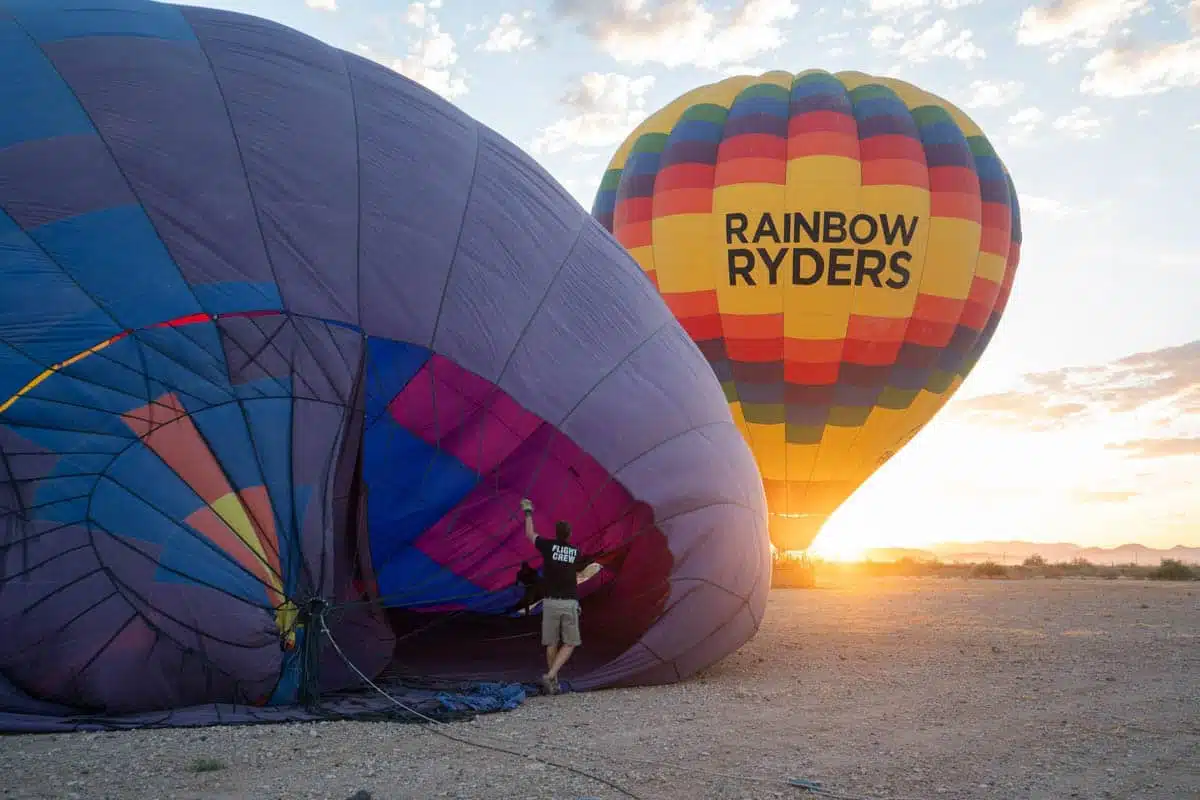 On your last day in Scottsdale, you'll get bucket list views of the valley below, catch wildlife and amazing scenery on the Lower Salt River, and toast to your trip with some of Scottsdale's finest brews and eats.
Take a Sunrise Hot Air Balloon Ride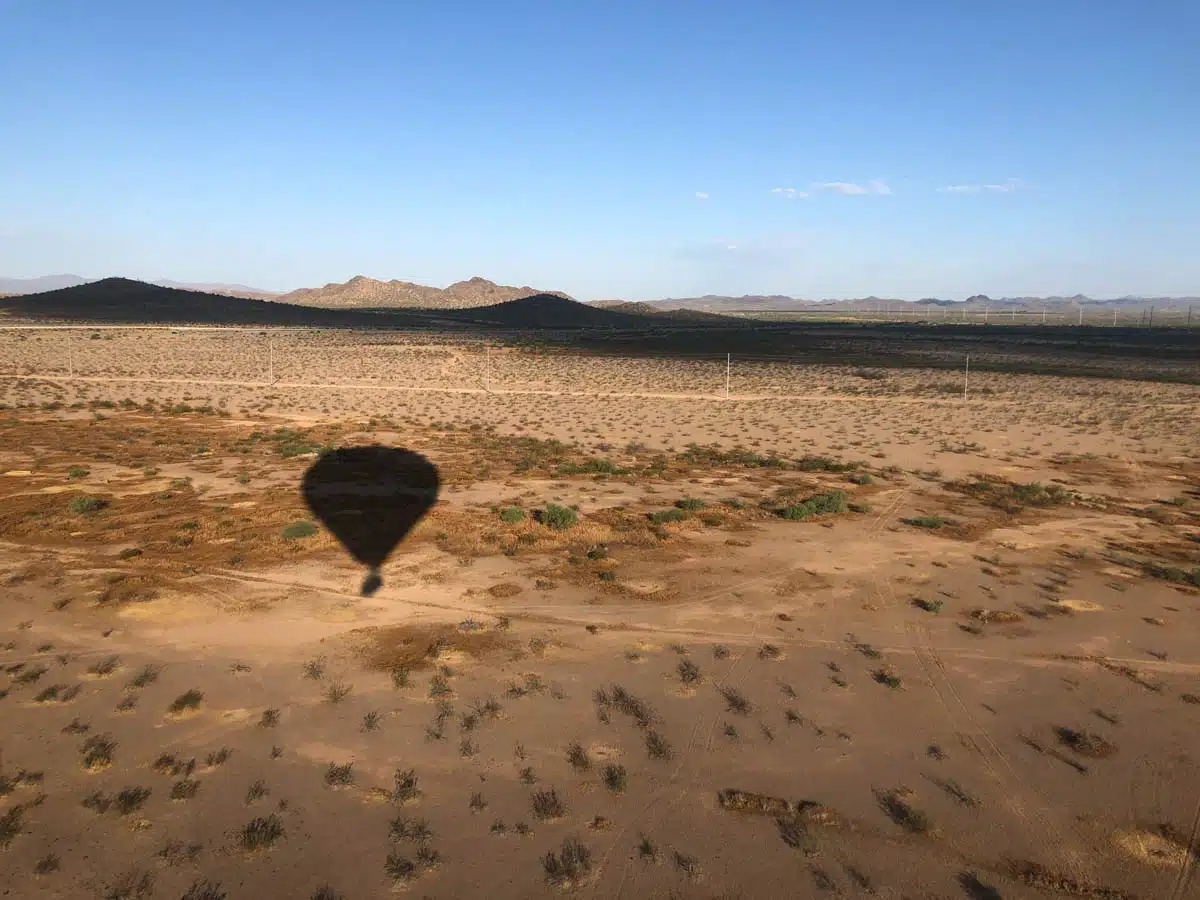 Whether you've been in a hot air balloon before or not, a hot air balloon ride through the Sonoran Desert is an experience like no other. (And this is coming from someone who is generally terrified of heights!). I strongly recommend taking a sunrise balloon ride to top off your weekend in Scottsdale.
On a hot air balloon ride with Hot Air Expeditions over the Sonoran Desert, you'll see tiny saguaros poking out of the ground, the twists and turns of the rocky terrain, and breathtaking mountain silhouettes in the morning sun.
There's just one catch: pick up time is as early as 3:30 AM. Yep, that means you'll want to get to bed really early the night before.
I won't ruin all of the fun, but here's what you can expect to see on a hot air balloon ride in Scottsdale.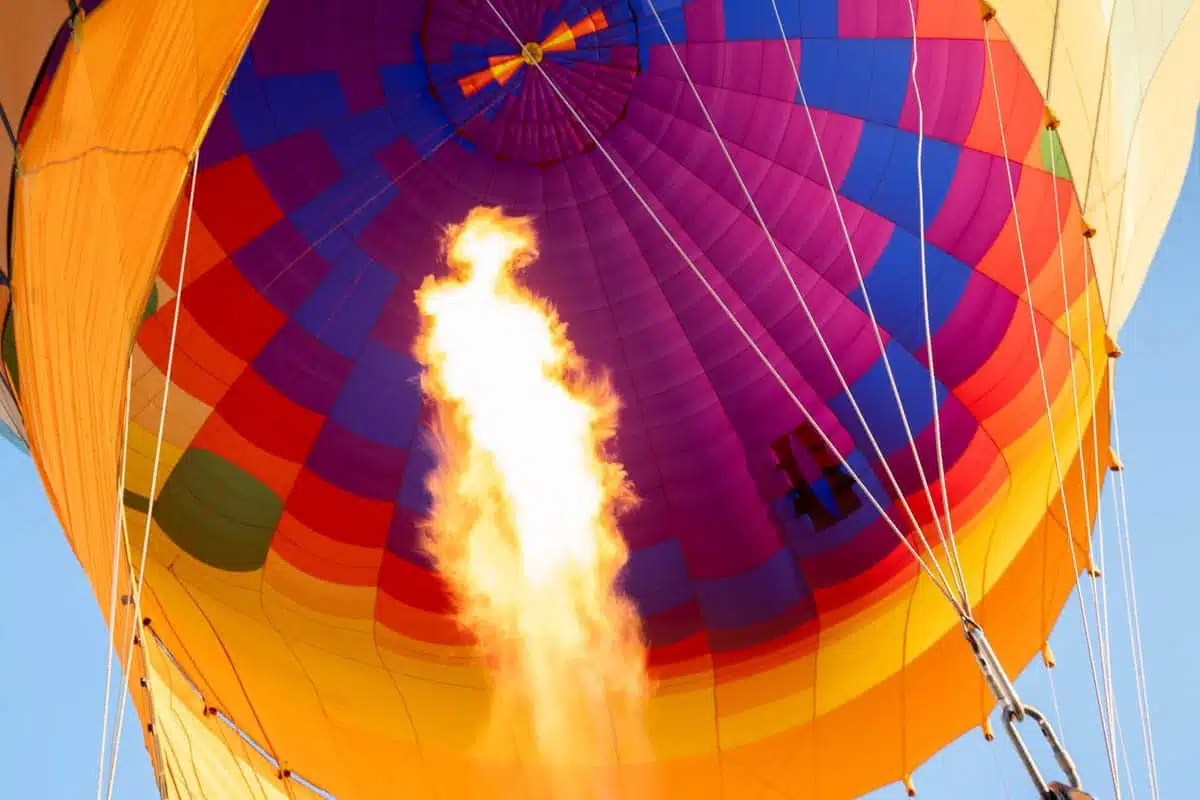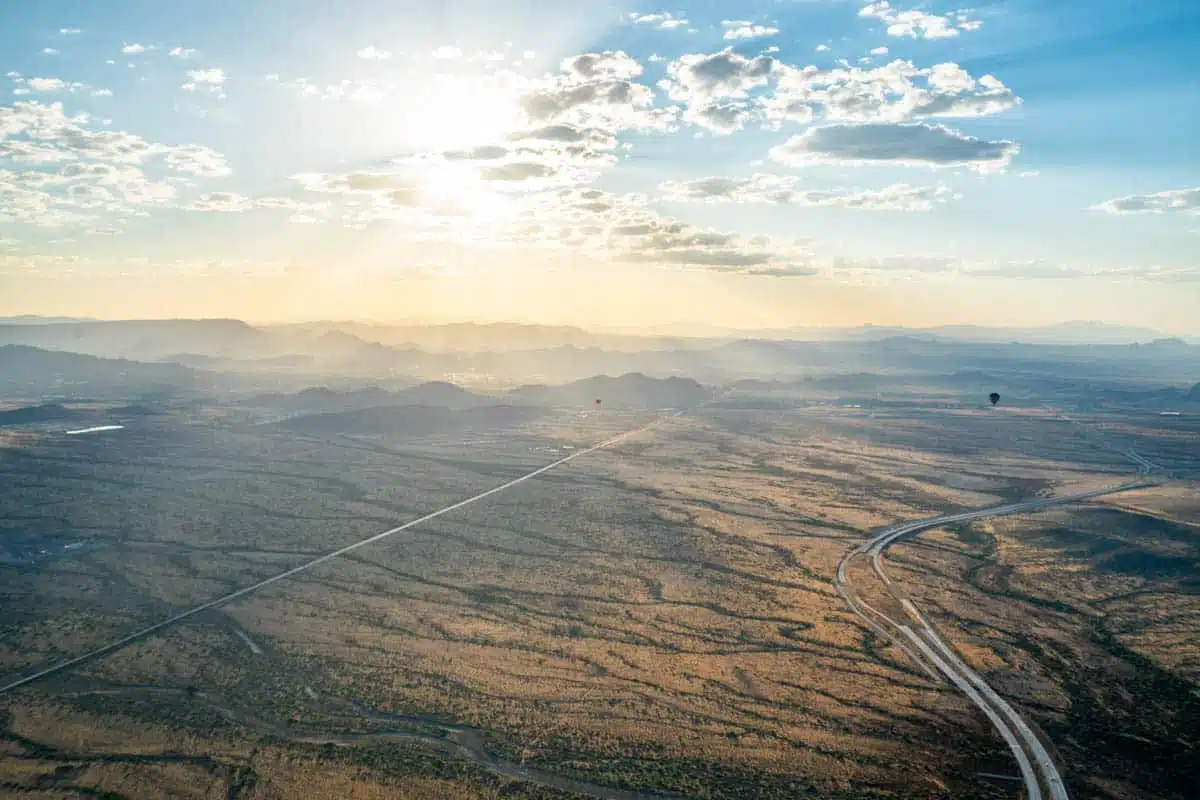 The hot air balloon ride comes with a champagne toast and a catered breakfast, after which the tour guides will return you back to your hotel.
Kayak Down the Lower Salt River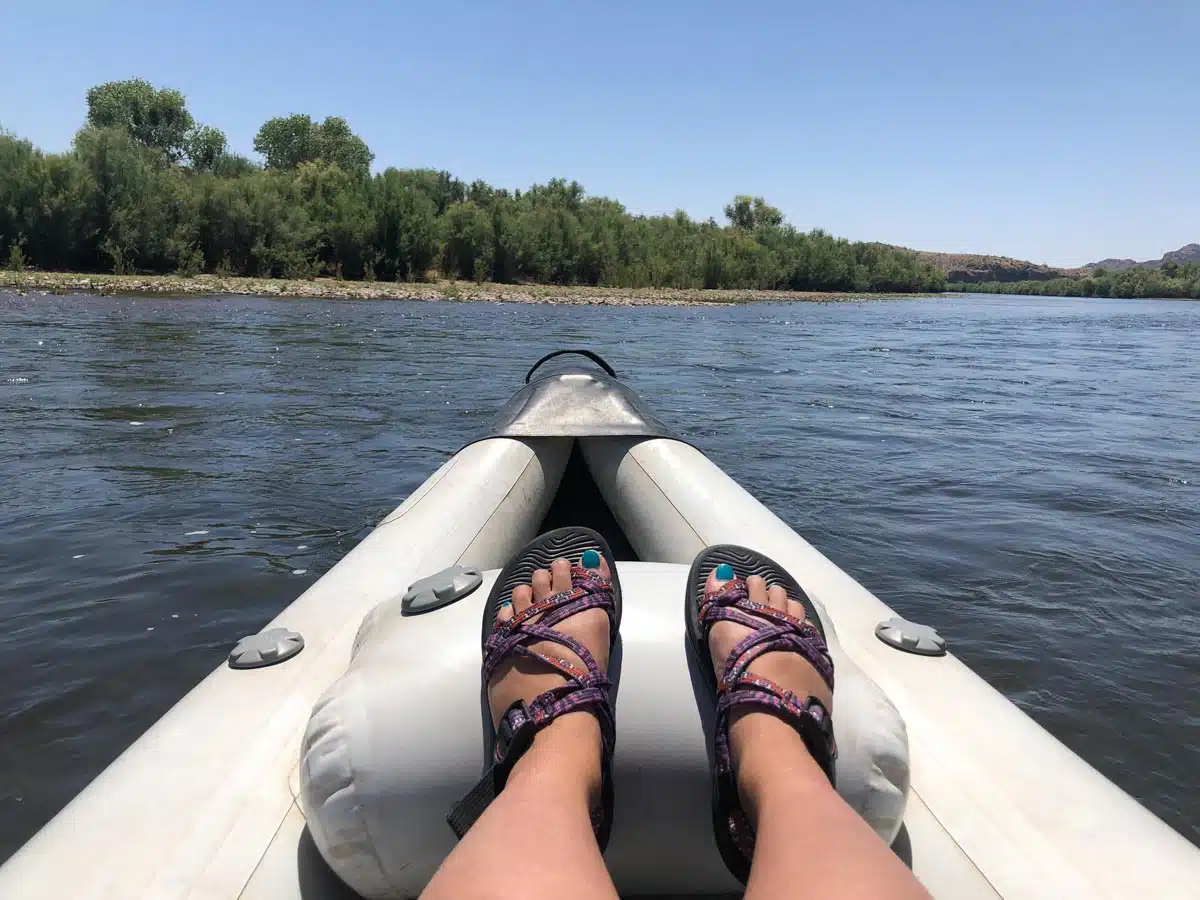 Once you've gotten your hot air balloon fix, it's time to hit the water!
The Lower Salt River is a beautiful, calm river that winds through the Sonoran Desert. Here, you can see wild horses, bald eagles, and other desert wildlife. Kayaking it for a few hours is the best way to explore this stunning, lush area of the desert.
On a half-day tour you'll be given an inflatable kayak, an oar, and a life vest. They'll drop you off at a calm area of the river so you can float and paddle through some beautiful rock formations and green spaces.
As one of the most calming outdoor activities I tried during my trip, I'd recommend doing this after your hot air balloon so you can enjoy the landscapes you saw in the air from the water on a relaxing, low-key kayaking adventure.
You might even see some groups of wild horses along the way!
Book Your Kayaking Tour of the Lower Salt River
Take a Poolside Siesta (Or A Beerside Siesta)
Disclaimer: usually I don't recommend sleeping as a travel activity, but if you did your sunrise hot air balloon ride in the morning, you're probably feeling that 3:30 AM pickup time really hard now.
So, I'd recommend taking a leisurely afternoon enjoying the Arizona sun at your resort's pool (the pool at the Andaz, where I stayed, was heavenly) with your favorite summery beverage in hand.
If you don't have a pool or want to do something a little more active on your trip, head to a local brewery downtown for a cold one.
I recommend Goldwater Brewing, which is a local favorite and serves up an amazing Arizona beer called the Desert Rose, made from local prickly pear! There are also a handful of other beers they serve year-round, and they serve fully customized flights of 4 beers so you can taste them all.
Dinner in Old Town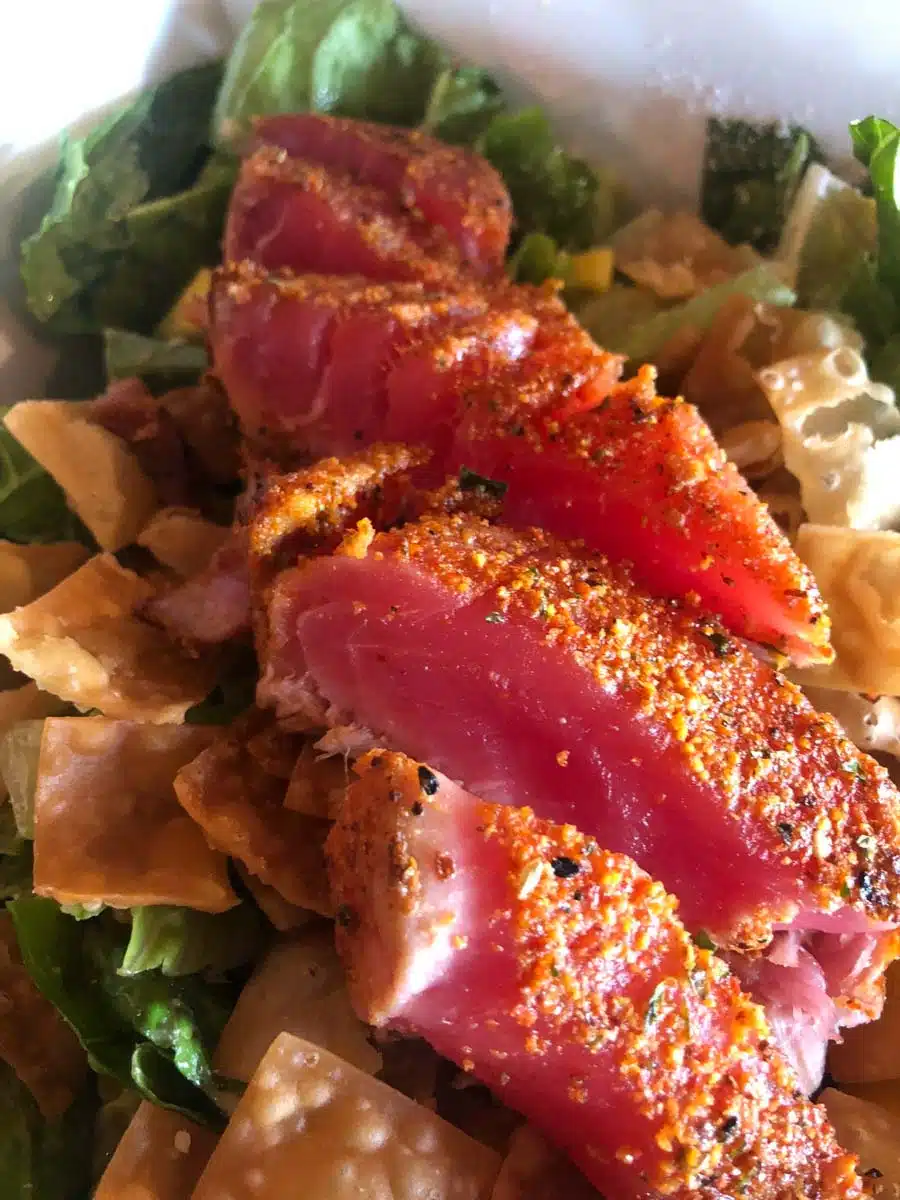 You'll end your trip exactly where it started: Old Town's bustling streets. Take your pick from the many restaurants in the area (a few recommendations below) for your final dinner in town.
Hula's Modern Tiki – A delicious Polynesian fusion restaurant in Old Town that serves up amazing fish dishes, including ceviche and grilled bites.
The Mission – A Latin inspired eatery with fantastic cocktails and a variety of amazing tacos. They're great at catering to dietary restrictions as well, and vegetarians/vegans will have no shortage of options here.
Rehab Burger Therapy – If you're up for a GIGANTIC burger, Rehab Burger is your place. They have several signature burger varieties with…unique…toppings, and the wait staff there was absolutely hilarious.
Wherever you decide, don't forget to grab a cold one and toast to your amazing weekend in Scottsdale! If it went anything like my trip, you'll probably already be scheming for your next visit to Scottsdale in no time (I know I sure am!).
Things to Know Before Your 3 Days in Scottsdale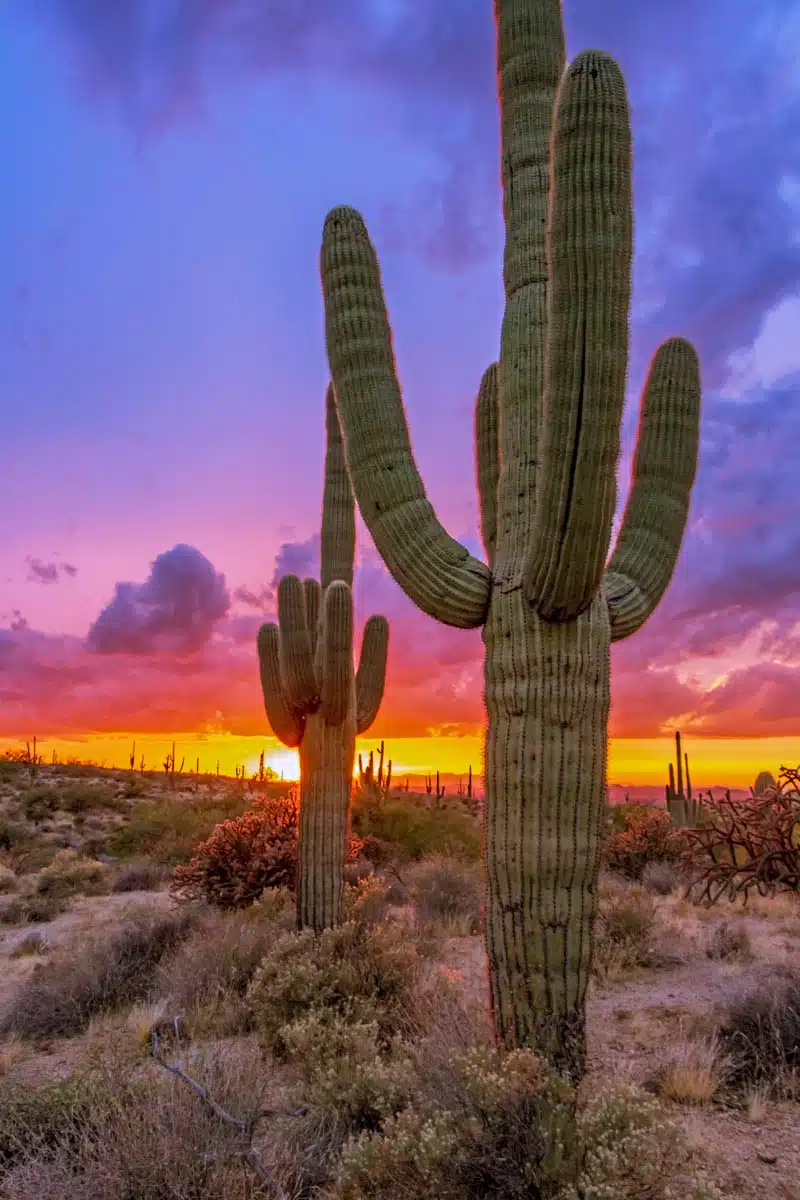 When to Visit Scottsdale
While there's something to do all year in the Scottsdale area, the best time to visit is generally during the fall, winter, and spring when the weather is mild.
However, Scottsdale is a HUGE tourist destination and can get quite crowded during certain times of year, so I'd recommend October through December if you're hoping to take advantage of the best weather while also avoiding the crowds.
As for me, I was in Scottsdale in June, which is squarely the summertime there. I'll admit: I was terrified. Something about Arizona and summer sunshine made me worry about heat rashes and sunburn. However, I had a fabulous time, and the dry climate totally made the summer heat bearable.
While I did have to start most of my outdoor activities at sunrise to avoid the heat, the hotel prices were the lowest of the year and there were very few tourists around during this time.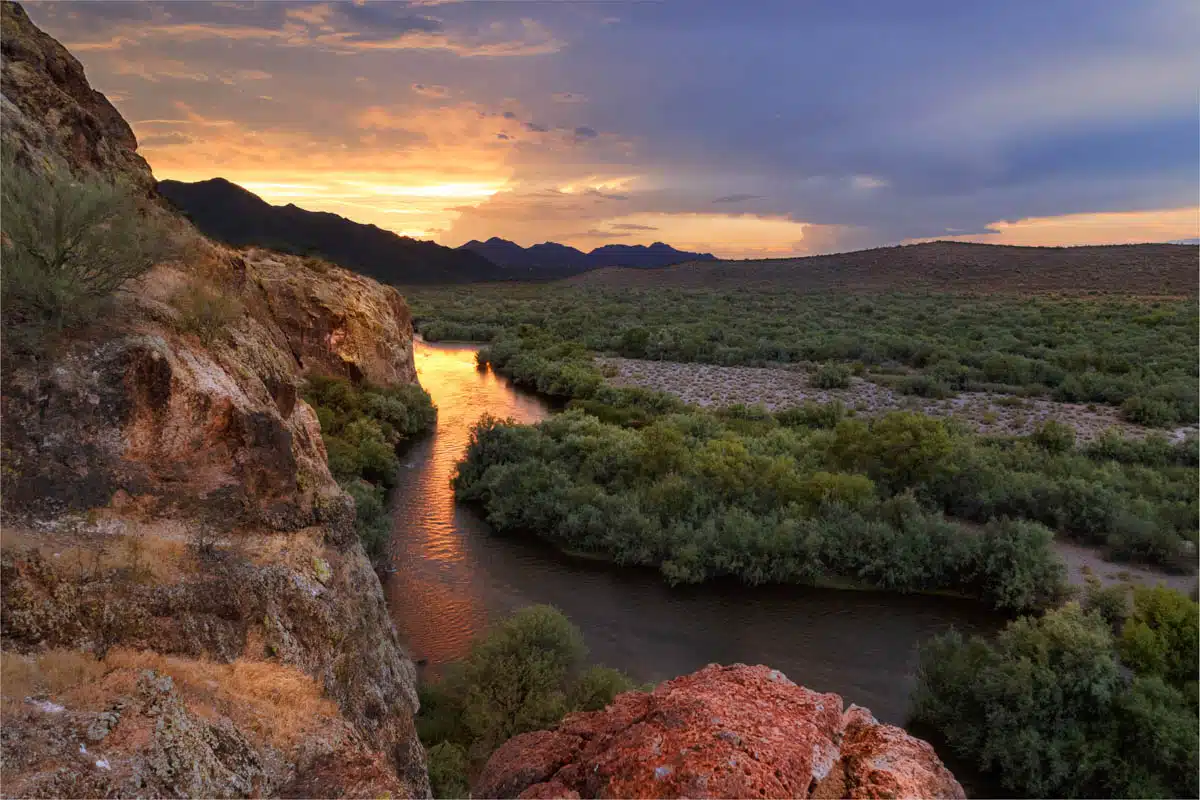 Where to Stay in Scottsdale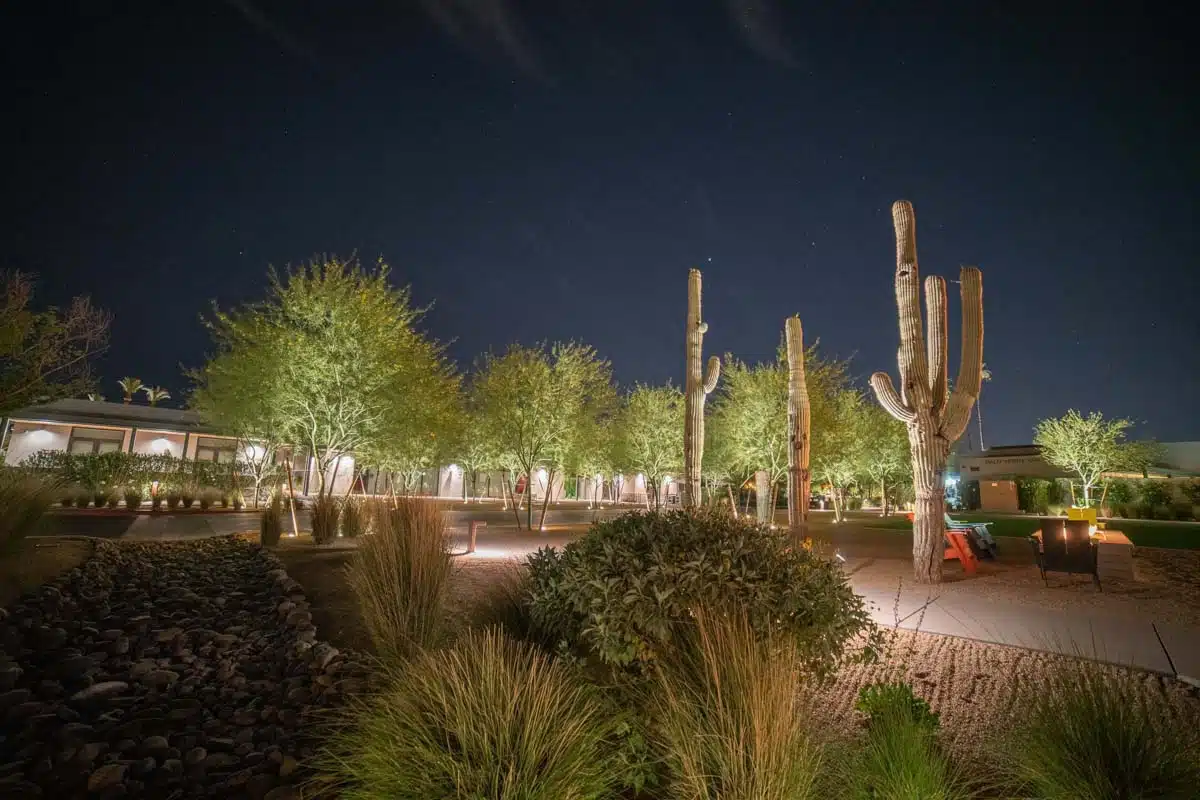 While in Scottsdale, we stayed in the amazing Andaz Resort, which is located just minutes from most of the attractions in Old Town, and a quick drive from many outdoor destinations, too.
Featuring tons of local artwork, fun communal areas, and spacious, bright rooms, I'd recommend this hotel to young professionals looking for a relaxing but lively place to spend a few nights.
At the Andaz, here was a hopping pool area where they host a variety of events for guests each week, landscaped grounds that are beautiful to explore day and night, and a really friendly and kind staff that helped us with basically everything throughout our stay.
They also have a Tesla that they drive guests around in, up to 5 miles away from the hotel, which was admittedly one of my favorite perks of the property.
Click here to check prices and reviews for the Andaz Scottsdale Resort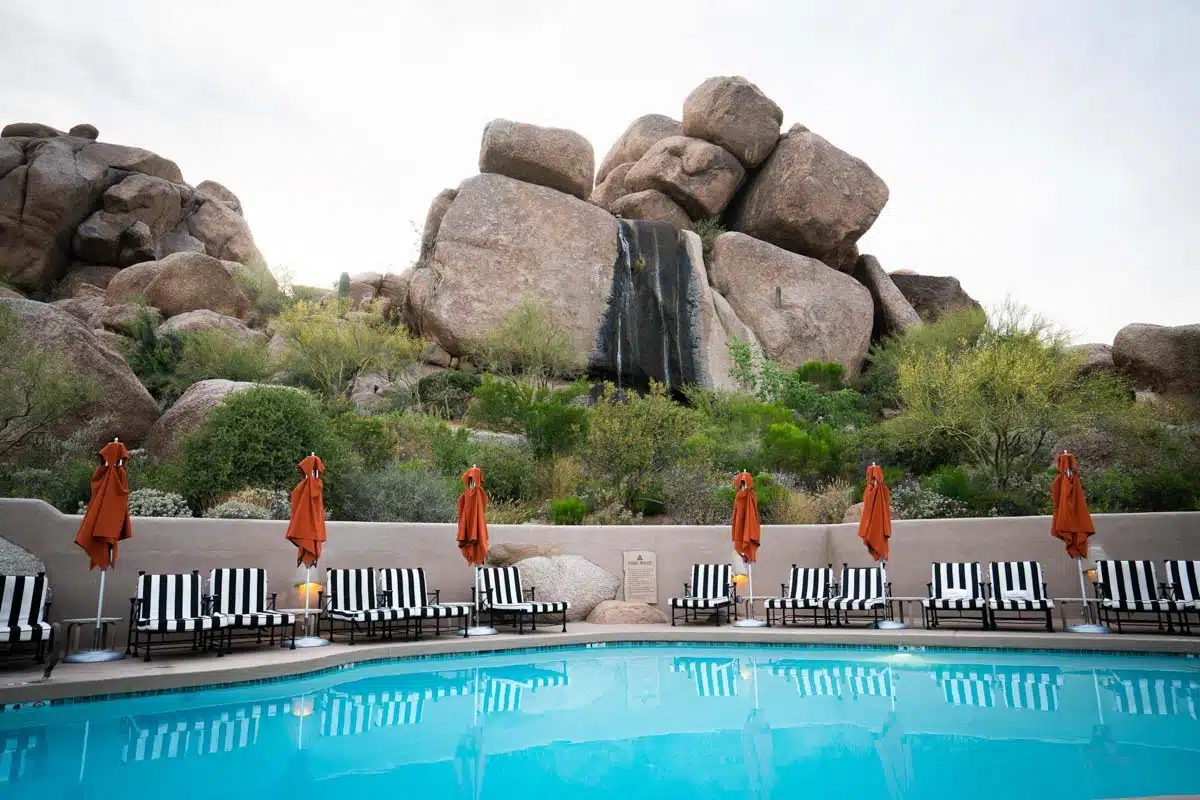 However, if you'd prefer a place to stay that's a bit more immersed in nature, I'd recommend the Boulders Resort, which is located about 25 minutes from Old Town Scottsdale.
I stayed here before the conference and, as someone who loves the outdoors, had a blast in this secluded, wildlife-filled property. Plus, they can help you organize tons of in-house adventure activities, perfect if you've got limited time during your weekend in Scottsdale.
Click here to check prices and reviews for Boulders Resort
How to Get Around Scottsdale
Learn from my mistakes, please: Scottsdale is NOT an easy place to get around on public transportation.
I used Uber basically the entire time I was in the area, but I'd strongly recommend saving yourself the hassle and just renting a car for your weekend in Scottsdale.
Since the entire Phoenix metropolitan area is very spread out, having a car is the easiest and most efficient way to get from place to place.
I'd suggest renting a car at the airport (I use and recommend Avis) and using that as your primary means of transportation. Plus, if you're only spending 3 days in Scottsdale, the rental fees will probably actually save you money as opposed to taking taxis/Ubers everywhere.
Did you enjoy this post? Bookmark it or pin it for later!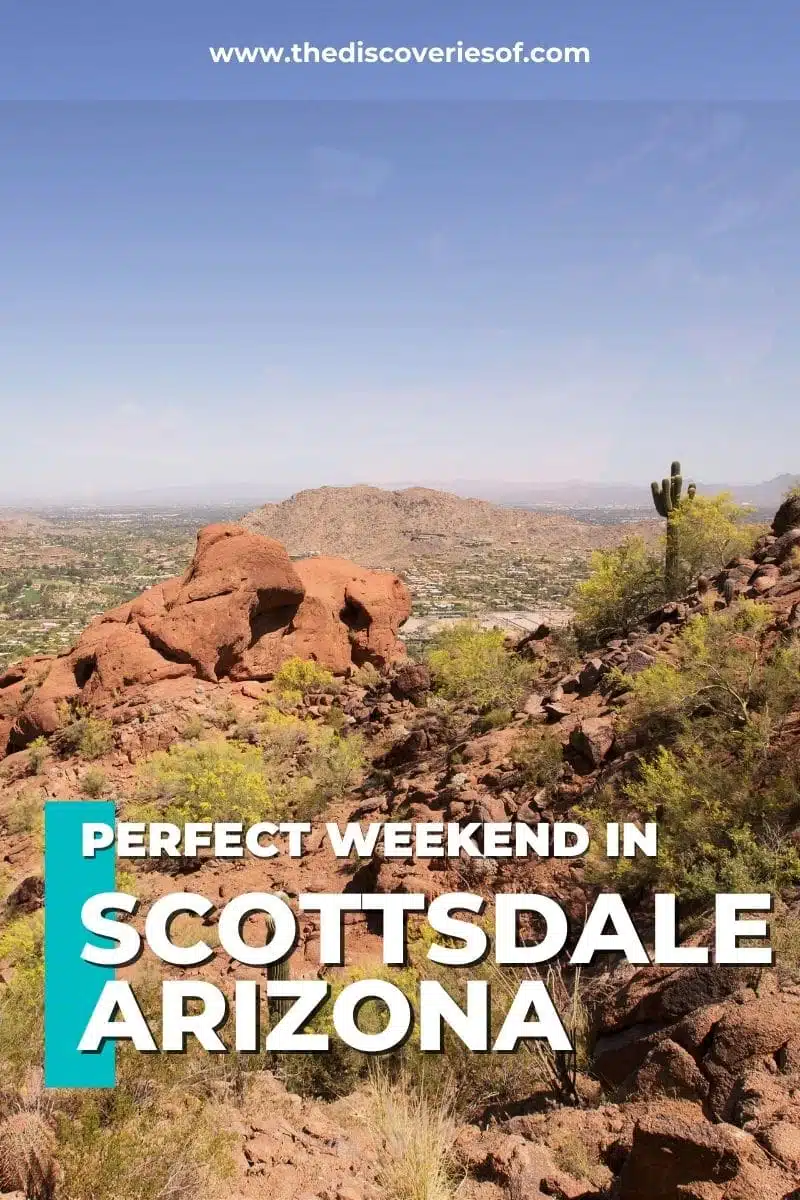 3 Days in Scottsdale Itinerary: Read Next