Discover nine unusual places to visit in West Texas for your next trip.
When most people think of Texas, they either picture the eastern trifecta of Austin, Houston, and Dallas, or think of cowboys, tumbleweeds, and saloons.
If the latter is of any interest to you, you may be surprised to learn that this part of Texas has quite a fascinating story.
West Texas has a fascinating history – perhaps that's why it's full of so many hidden treasures today. Teeming with state parks, artsy hipster cities and scientific observatories – it's a trove of cool spots.
Take a break from the metropoles of Texas, hop in a car, and drive west – you might be surprised to stumble upon these lesser-known gems.
Unusual Places to Visit in Texas You Should See
Big Bend Ranch State Park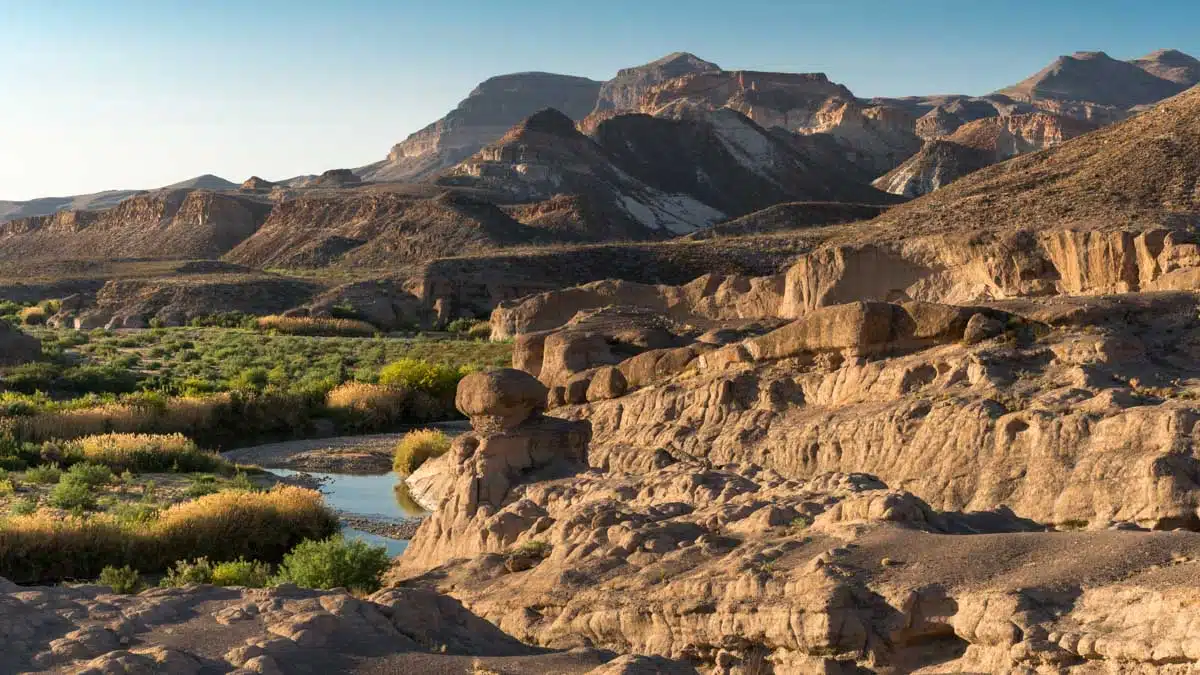 Many Texans have heard of the vast and beautiful Big Bend National Park, but few know that Big Bend Ranch State Park is situated right next door.
If you drive slightly further west of the national park, you'll arrive at its friendly companion, which boasts stunning rock formations, steep valleys, and the desert charm of West Texas.
Here, you can explore the dusty beauty of the West Texas landscape – just watch out for the motorcycle troupes that zoom around the area.
Hueco Tanks State Park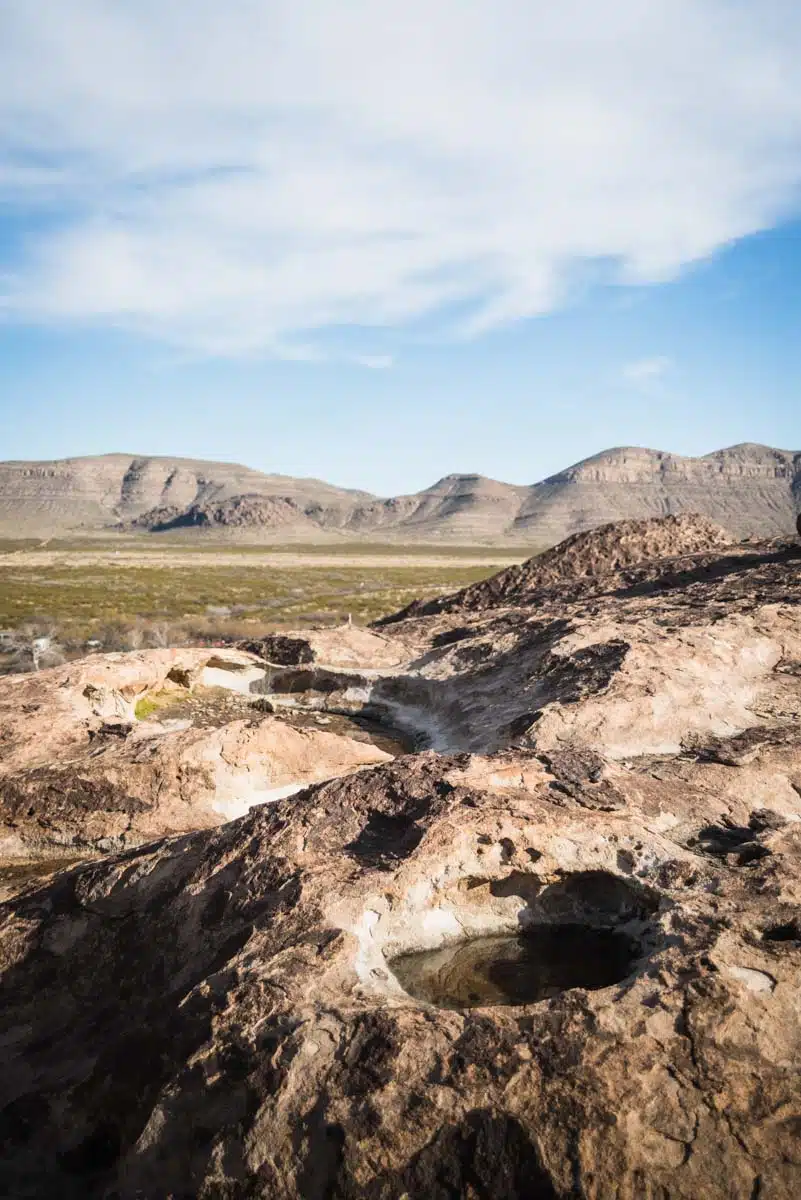 Located just outside of El Paso, Hueco Tanks is home to large, rocky structures and rolling hills.
The "tanks" are actually large rocks that held water, which ancient inhabitants would drink from to stay hydrated.
It's a lovely place to hike, climb, or camp, as there is a very interesting landscape and remnants of the people who once relied on its water sources. Despite being in West Texas, the park is actually quite green with plant life.
Fort Leaton
At the entrance to Big Bend Ranch State Park lies Fort Leaton, an old Texan edifice that is a historical site and visitor center to the rest of the area.
The Leaton family constructed this fort as a US-Mexico trading post in the mid-1800s, where a long, entangled history of politics and murder ensued.
Today, it stands as an adobe complex that you can visit to learn more about the history of west Texas and its relationship with Mexico over the years.
Marfa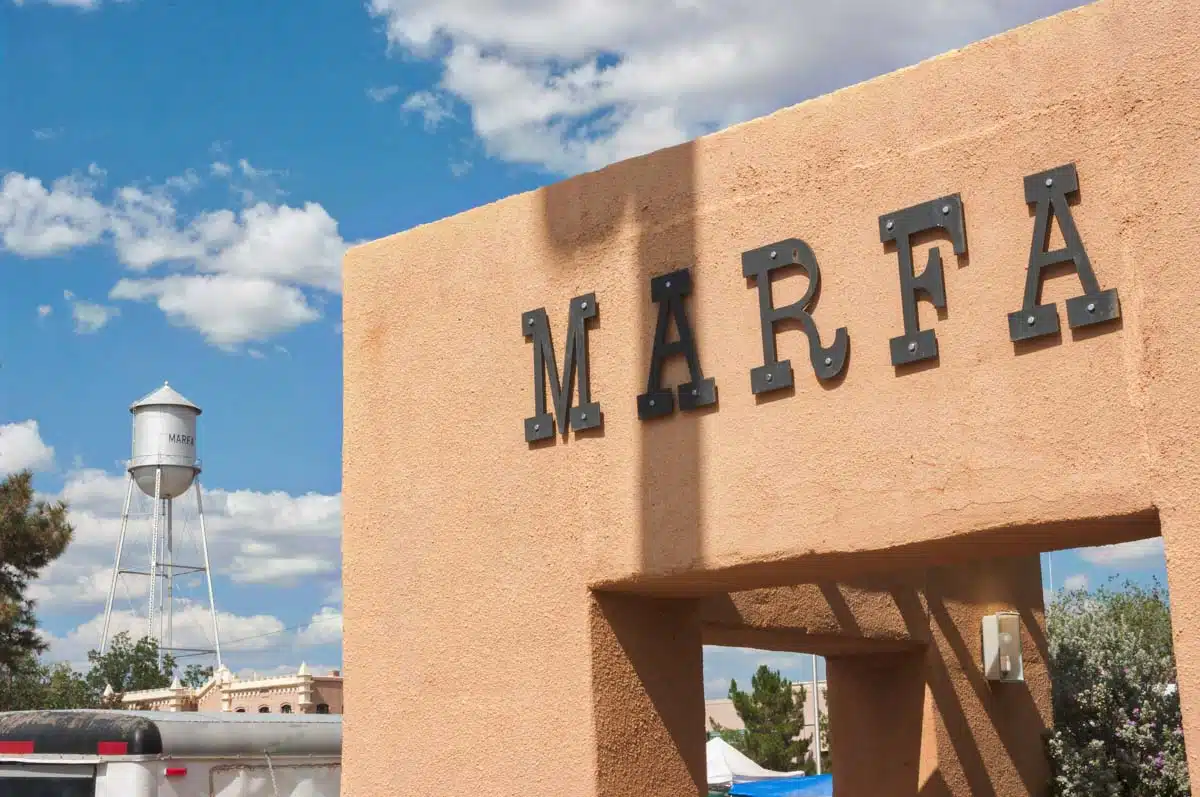 You may have seen pictures on the Internet of a Prada store in the middle of the desert – "Prada Marfa."
What you may not know is that there's an entire town here that hosts artists from all over the world. Speckled with art galleries, home cooking food trucks, and hipsters in bright patterned shirts and dandelion yellow chinos, this place is like nowhere else in the world.
There's something strange or unique to see around every corner in Marfa.
It's also home to the legendary Marfa Lights, which mysteriously dot the sky in the evenings without any explanation. Maybe there is one…you'll just have to go and find out for yourself.
Guadalupe Mountains National Park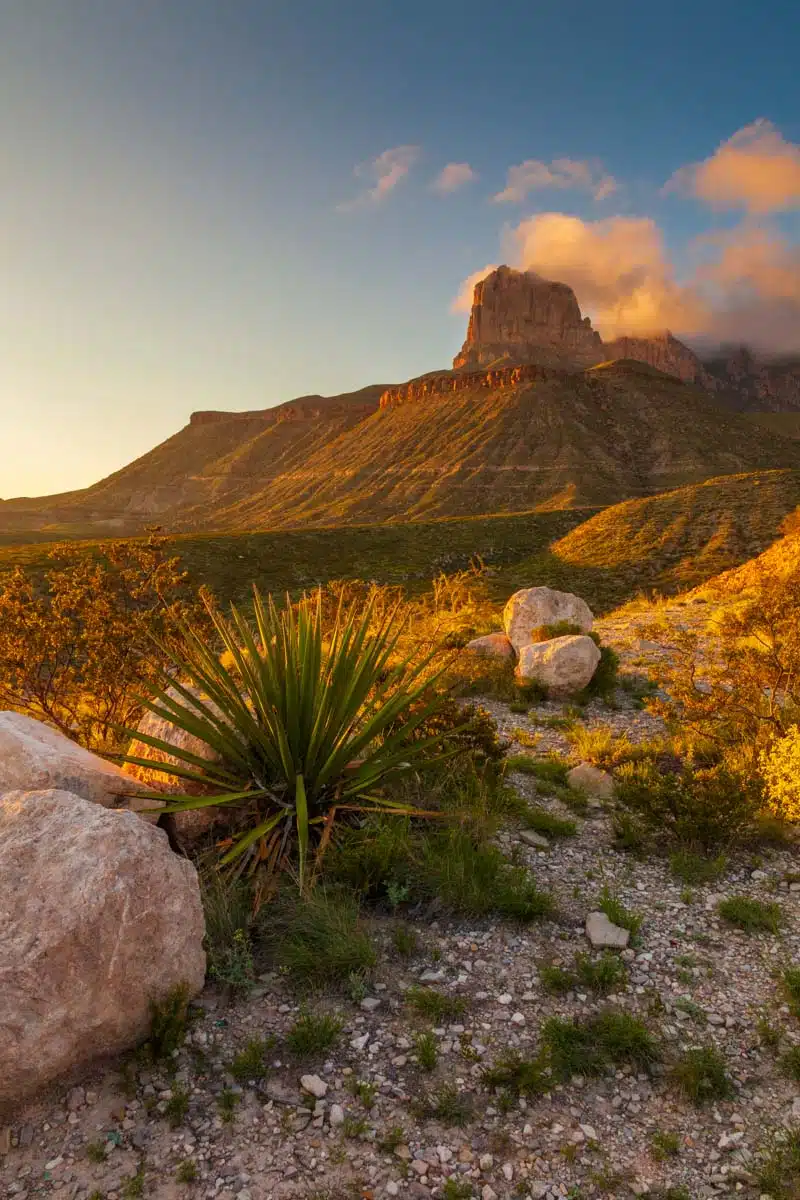 As the tenth least visited national park in the United States, Guadalupe Mountains National Park deserves some love.
Just a short road trip from El Paso lies this beautiful, mountainous national park.
Within its land area, you can find some stunning cliffs and rock formations. For miles, the park consists of the golden-red dust and jagged rocks you see in the photo above.
Now is the opportunity to check out this national park "before it was cool" – so if you get the chance, it's definitely worth a visit.
Boquillas International Ferry
Deep in the southern part of Big Bend National Park lies a border crossing that is officially recognized by the US government.
Here, you can take the Boquillas International Ferry ($5 per person) across the ranging Rio Grande to the Mexican town on the other side, Boquillas del Carmen.
This sounds like a feat, but actually, it's quite a tranquil experience (pictured above.) At the border, the US customs officer will tell you that you can swim or wade across the Rio Grande into Mexico.
Boquillas del Carmen has restaurants, bars, and a few shops, so if you're craving Mexican food, this is your place.
Stiles
If it's ghost towns you're looking for, Stiles might be the place for you.
In the center of this tiny Texas town sits the abandoned Reagan County Courthouse. It was once the central courthouse in the area, serving its citizens.
In 1999, the courthouse burned down due to a fire set by an unnamed arsonist, but its remnants still stand in the original position today. Though the building and surrounding structures fell into ruin, you can still tell it was once a beautiful, central structure.
Terlingua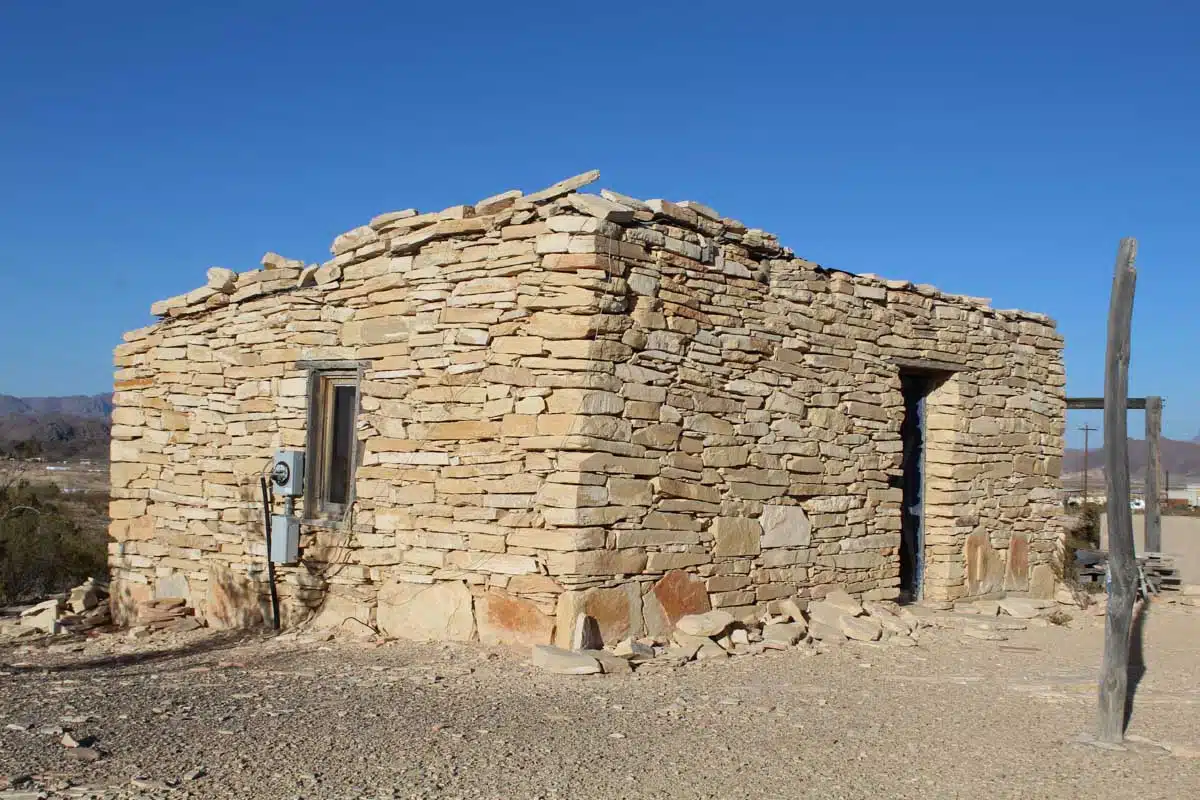 Terlingua is a town located just north of Big Bend National Park.
It's basically your quintessential cute desert town. Brightly colored homes and food trucks, strange kitschy art installations, and a few tumbleweeds characterize this area.
Though the town is tiny, it is home to a few West Texas motels (think No Country for Old Men style), a small ghost town, and little pockets of shops and cafes.
It is also home to an annual chili cookoff, where people from around the world come together to eat chili in the middle of nowhere. Sounds fun, right?
McDonald Observatory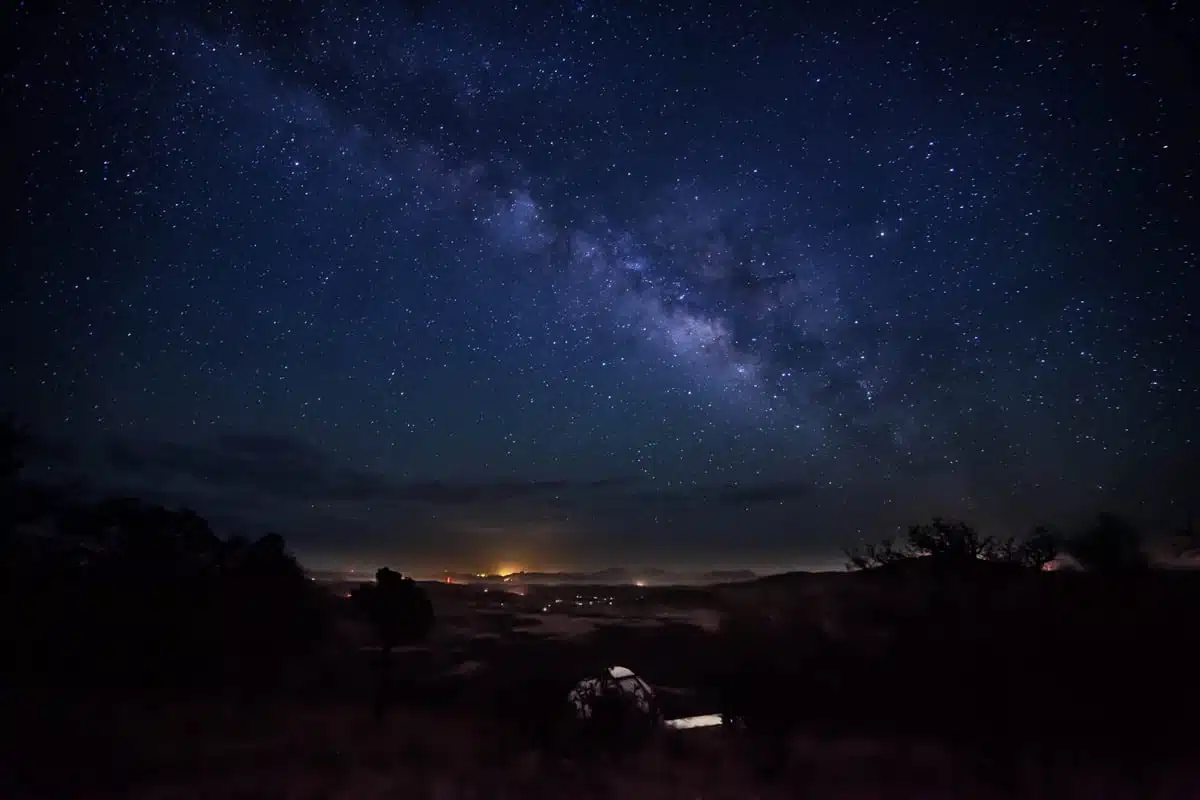 Located in a prime spot for dark skies, McDonald Observatory was constructed in Fort Davis, Texas to learn more about our universe.
Funded by the University of Texas, the observatory is an active science institution that you can visit to learn more about planets, stars, and outer space.
Located about 3 hours from both Midland and El Paso, it's a bit of a haul to get to. However, you'll certainly find that the dark, starry night skies are worth the trek.
Save and Share on Pinterest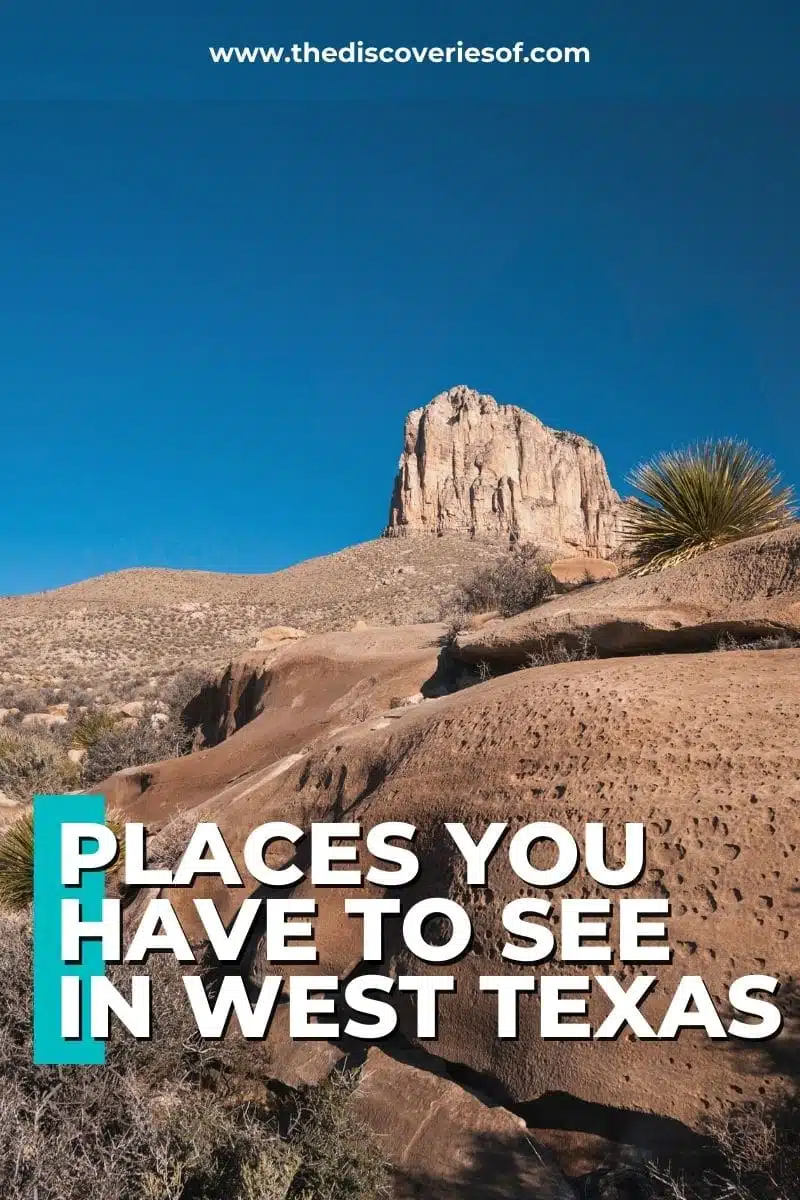 Cool Places to Visit in West Texas: Read Next