Looking for the best things to do in Page, Arizona? From canyons to hoodoos, you'll never be stuck looking for what to do in Page.
I fell in love with Page during a recent trip through Arizona. It was a place that I didn't expect too much from, but was totally blown away.
The city is brimming with amazing outdoor places to explore, whether you're an adventure junkie or a novice nature lover.
In fact, I would go as far as to say that some of the best things to do in Arizona are in the little city of Page. Find out the top things you can't miss while here.
Looking for the perfect accommodation? The Best Western View of Lake Powell Hotel boasts an ideal location with fantastic views for an affordable price.
Top 5 Things to Do in Page, AZ
Get the Best Angles at Antelope Canyon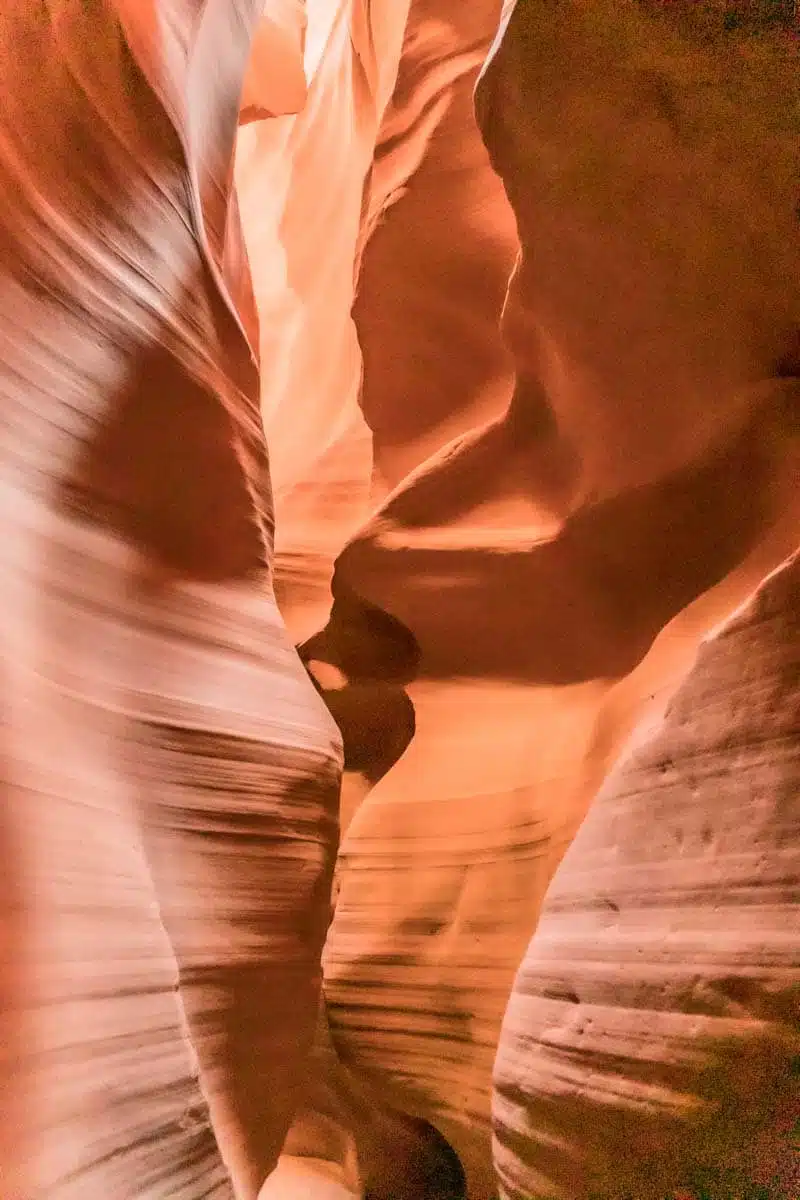 You've probably seen these golden-hued swirls all over your Instagram feed, but nothing beats seeing them up close. At the top of the list of best things to do in Page, AZ, is visiting Upper and Lower Antelope Canyons.
Each canyon offers different perspectives, but Upper Antelope is the best location for 'Gram-worthy photo opportunities. If you arrive early enough, you can see the summer light beams illuminating the canyon walls.
I highly recommend taking this Upper Antelope Canyon walking tour to learn more about the marvellous rock formations from a local Navajo guide. Note that you can only enter the canyon through an authorised tour company and you have to take a separate tour to each of the Upper and Lower Canyons. 
Book Your Upper Antelope Canyon Walking Tour Here
Stand on Top of the World at Horseshoe Bend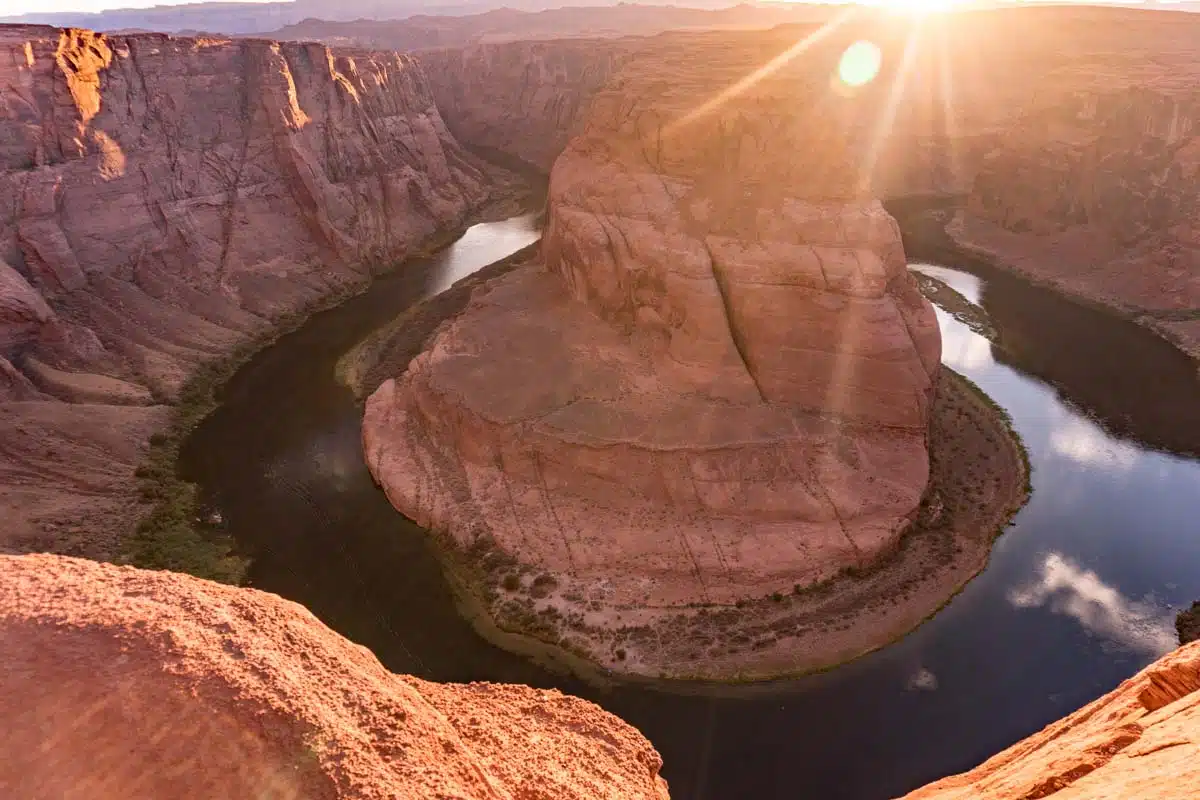 Are you ready to be wowed? Horseshoe Bend is less than eight kilometres (5 miles) from Antelope Canyon, which makes it a great stop to add to your places to visit in Page on a one-day itinerary.
As the name suggests, Horseshoe Bend is a horseshoe-shaped curve in the Colorado River with a majestic rock in the centre. You'll feel like you're on top of the world from these peaks, as the views from here stretch on for miles.
Get the Best Views at Glen Canyon Dam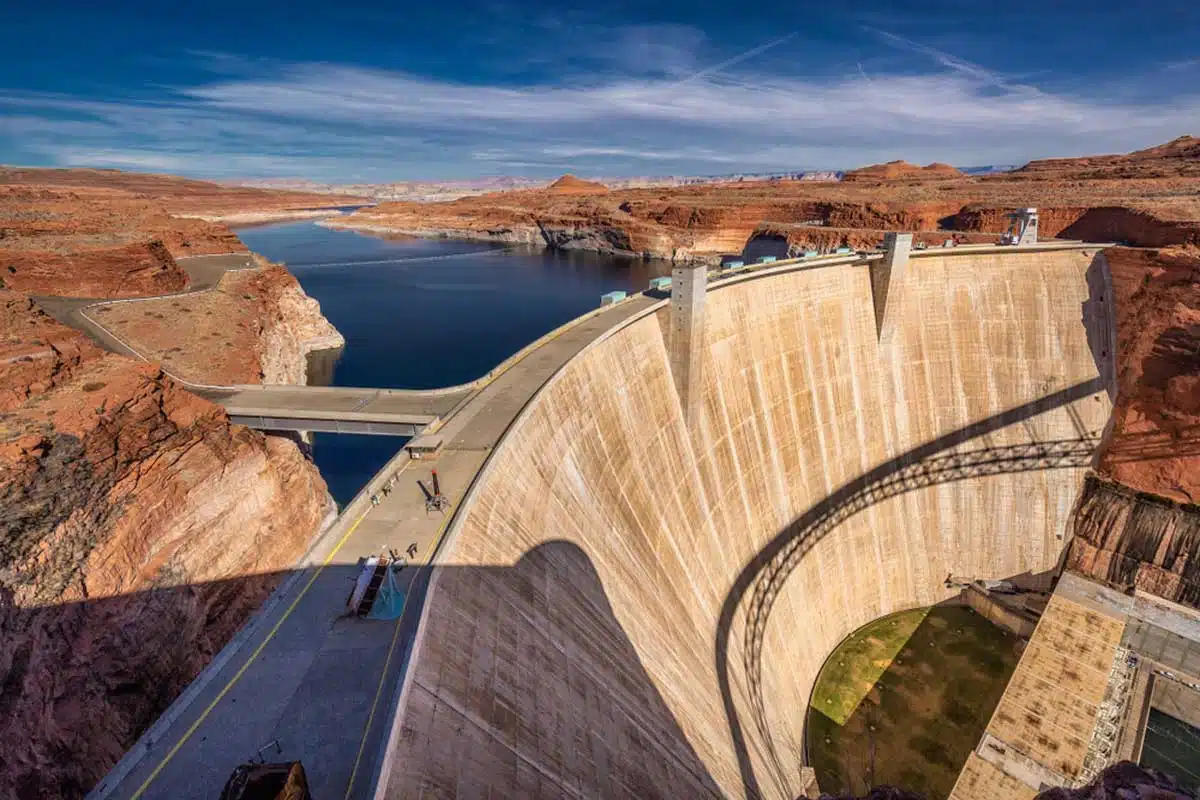 You won't quite be able to grasp the size of Glen Canyon Dam until you're up close (well, I couldn't anyway).
The best way to see this 216-metre (710 feet) structure is to visit the Carl Hayden Visitor Centre – this cylindrical building on top of the dam offers a panoramic view of the dam and Lake Powell.
While there, don't forget to check out the centre's exhibits, souvenir shop, and tours. They offer a 45-minute tour detailing the history of the Colorado River and the Glen Canyon Dam; both are pretty interesting.
Take a Trip to Monument Valley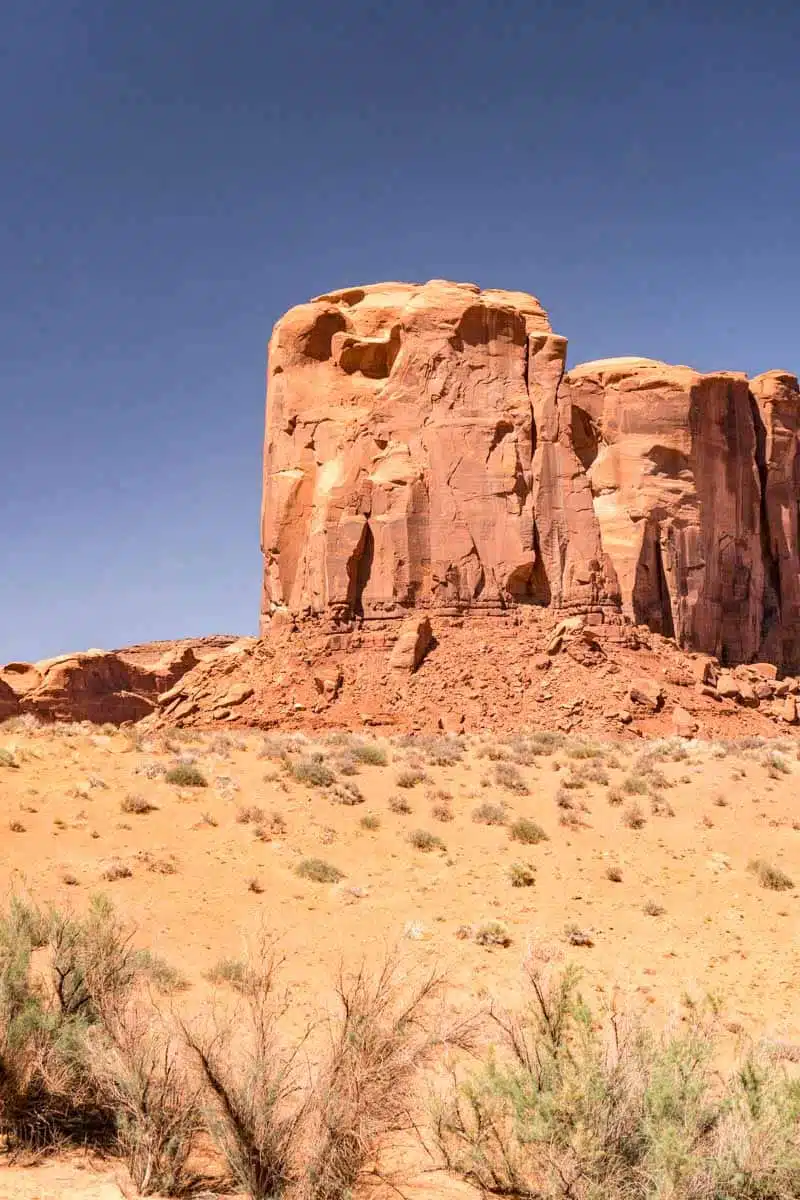 Monument Valley may be a long-ish drive from the city, but it is worth it for one of the many great things to do near Page, AZ.
The Navajo Tribal transports you back in time with its 1000-foot-tall rock formations stretching over 27,000 square miles of desert lands. The best way to see the greatness is by a tour with a Navajo Guide or on a scenic drive.
Tip: Take this 2.5-hour Monument Valley Backcountry Tour or this 3-Hour Sunset Tour with a Navajo Guide to make the most of your time there.
Visit One of the Largest Natural Bridges at Rainbow Bridge National Monument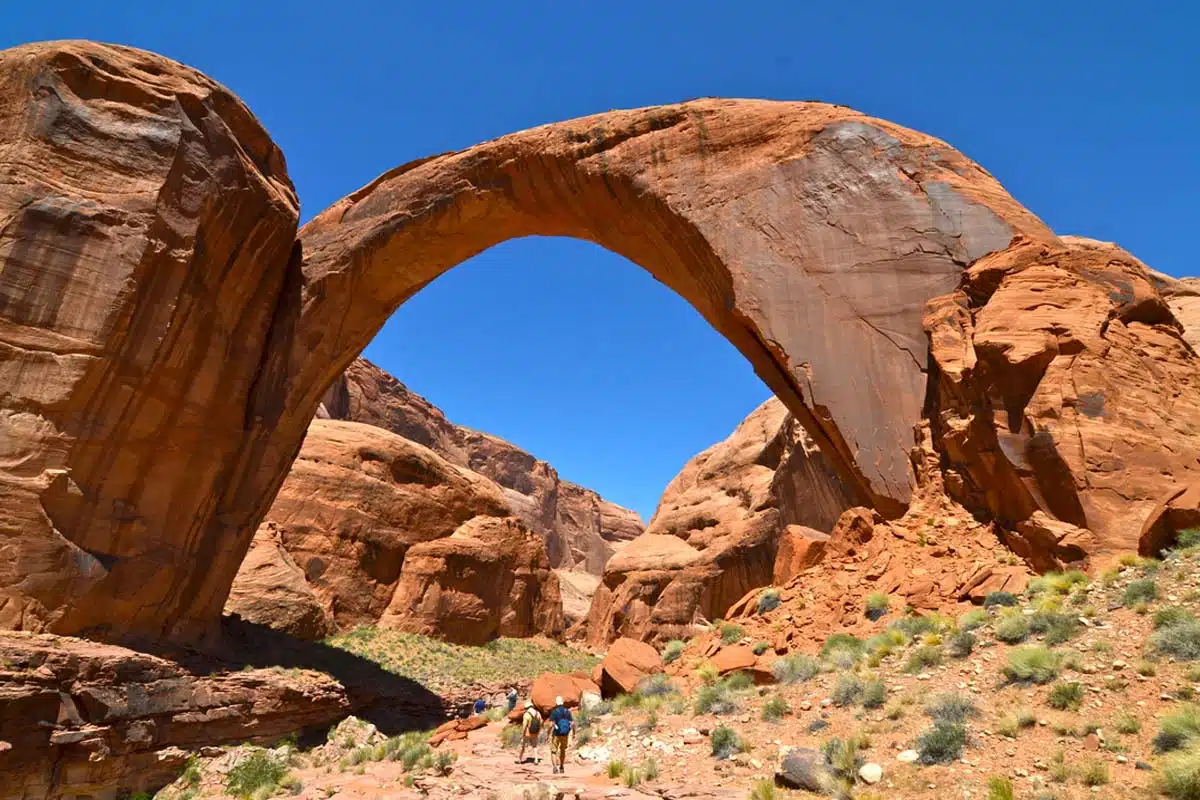 The Rainbow Bridge is one of the largest natural bridges in the world and is about 200 million years old. To add more intrigue to this fantastical bridge, the amazing arch is only accessible by boat on Lake Powell or a permitted hike.
The monument is sacred and part of many Indigenous religious traditions of Navajo people in the area. So, to remain respectful, avoid walking up to or under the arch and treat it as an opportunity for viewing only.
Top Tip: This area is remote, so remember to carry enough water, snacks, and sun protection to see you through your journey.
Brilliant Things to See & Do in Page
Stay in a Houseboat at the Wahweap Marina at Lake Powell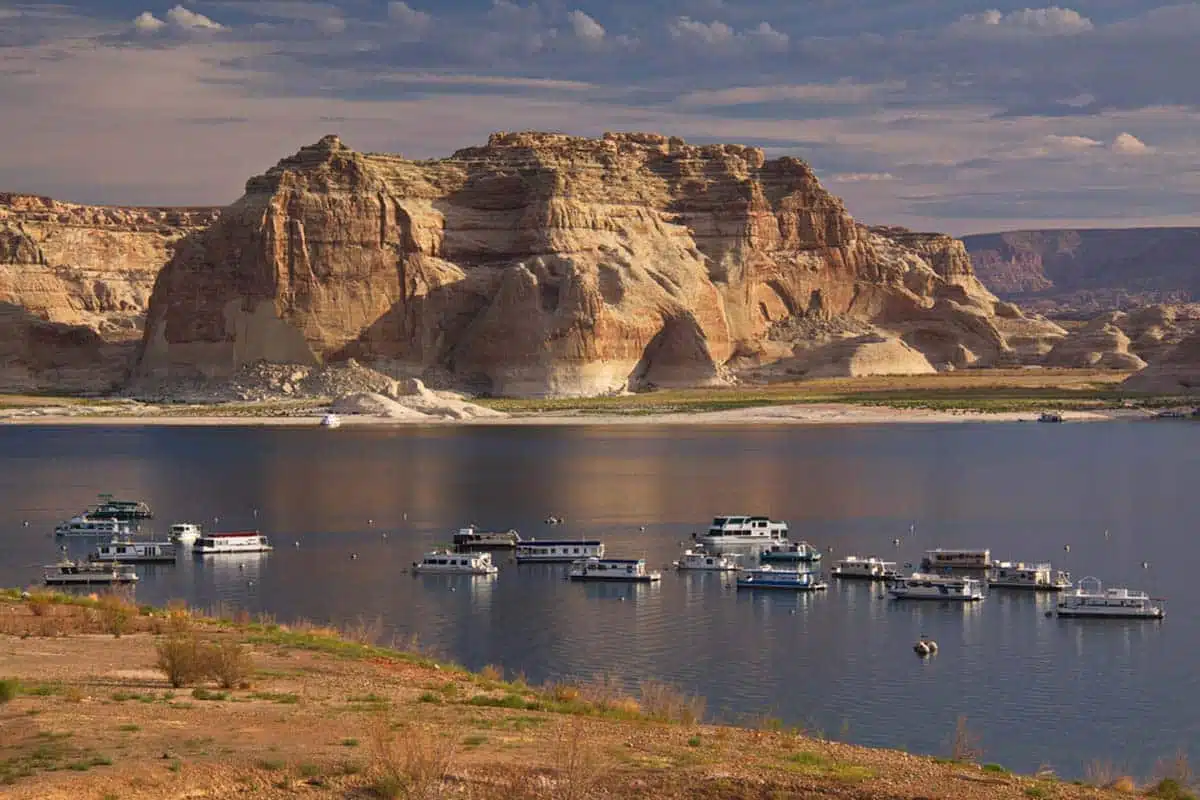 Lake Powell is the second largest artificial reservoir in the US, making it one of the top Page attractions. The biggest marina in this reservoir is the Wahweap Marina, not too far from the lake.
This harbour offers great water activities in Page, Arizona, including boat tours, powerboat and jet ski rides, and even a stay in a houseboat. The easiest way to find a houseboat to rent is via the official Lake Powell website – I've got my eye on the brand new 50ft Nomad for next time.
The best part? You're only a few metres away from an abundance of high-quality restaurants with lake views and fresh seafood dishes.
Tuck into Fried Chicken at Birdhouse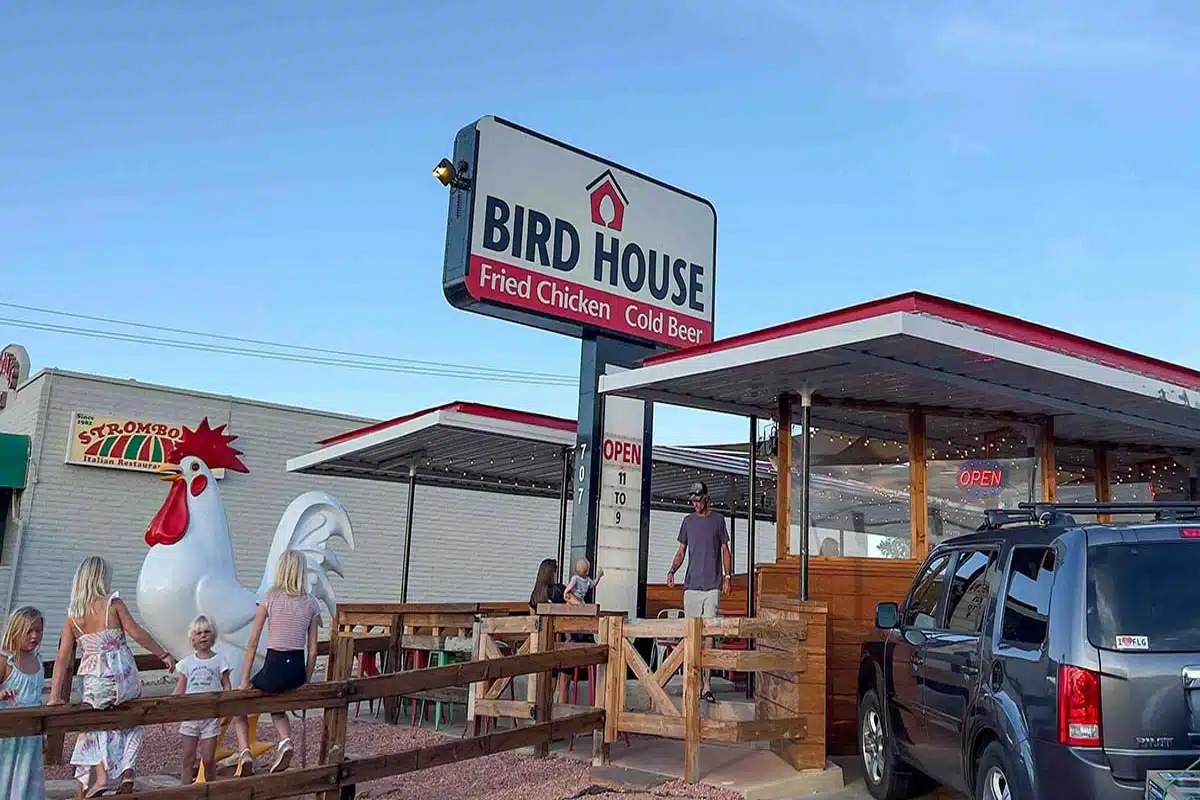 I have to say – although Page doesn't have a tonne of restaurants – it packs a surprisingly large punch food-wise thanks to the stellar quality of eateries on offer. Birdhouse is one such place.
It's built a reputation thanks to its crispy (in the right way) fried chicken, ice-cold beer, and amazing views – safe to say – it's a must for your time in Page.
The restaurant serves individual chicken boxes or family-style meals in original, spicy, or honey-butter flavours.
With a long list of national and local beers from Page, you'll certainly find a new favourite. You can pick up a delicious meal here from Monday to Sunday between 11 am and 9 pm.
Hike the Hanging Garden Trail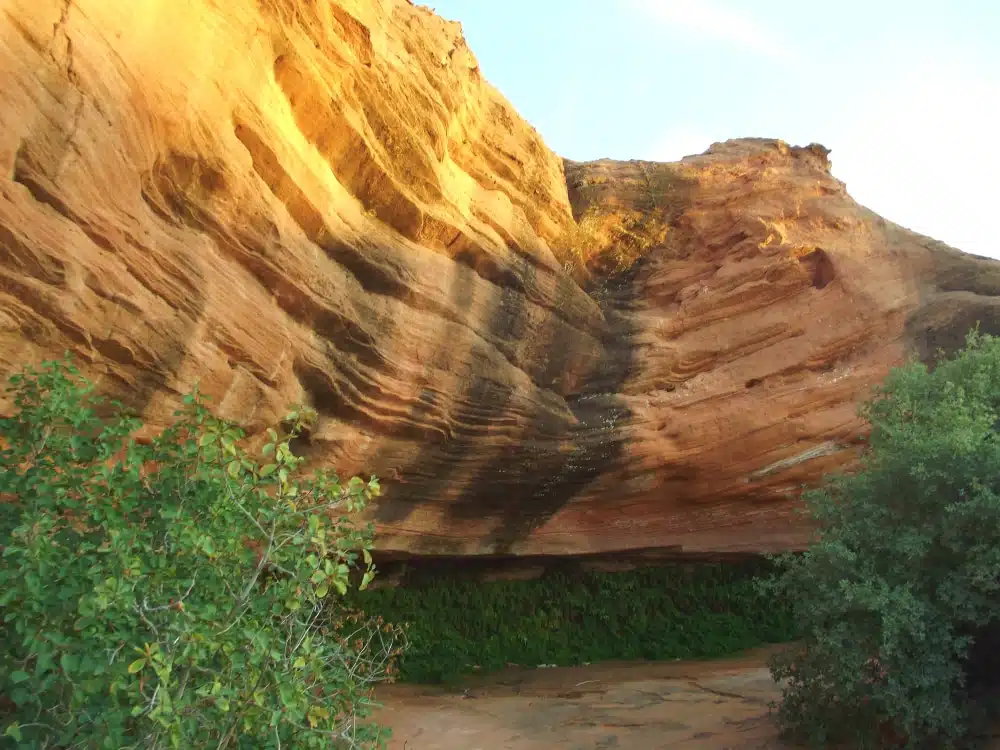 While maybe not as extensive as the ancient hanging gardens of Babylon, the hanging garden trail of Glen Canyon is still a brilliant free thing to do in Page, AZ.
This is an easy, beginner-friendly trail that takes roughly 25-minutes to complete. It may be hard to believe your eyes as you spot the green ferns and wild orchids growing up the rocky walls on this desert trail.
Top Tip: While kids and leashed dogs are welcome, the trail isn't wheelchair accessible.
Drink Craft Beers at Grand Canyon Brewery & Distillery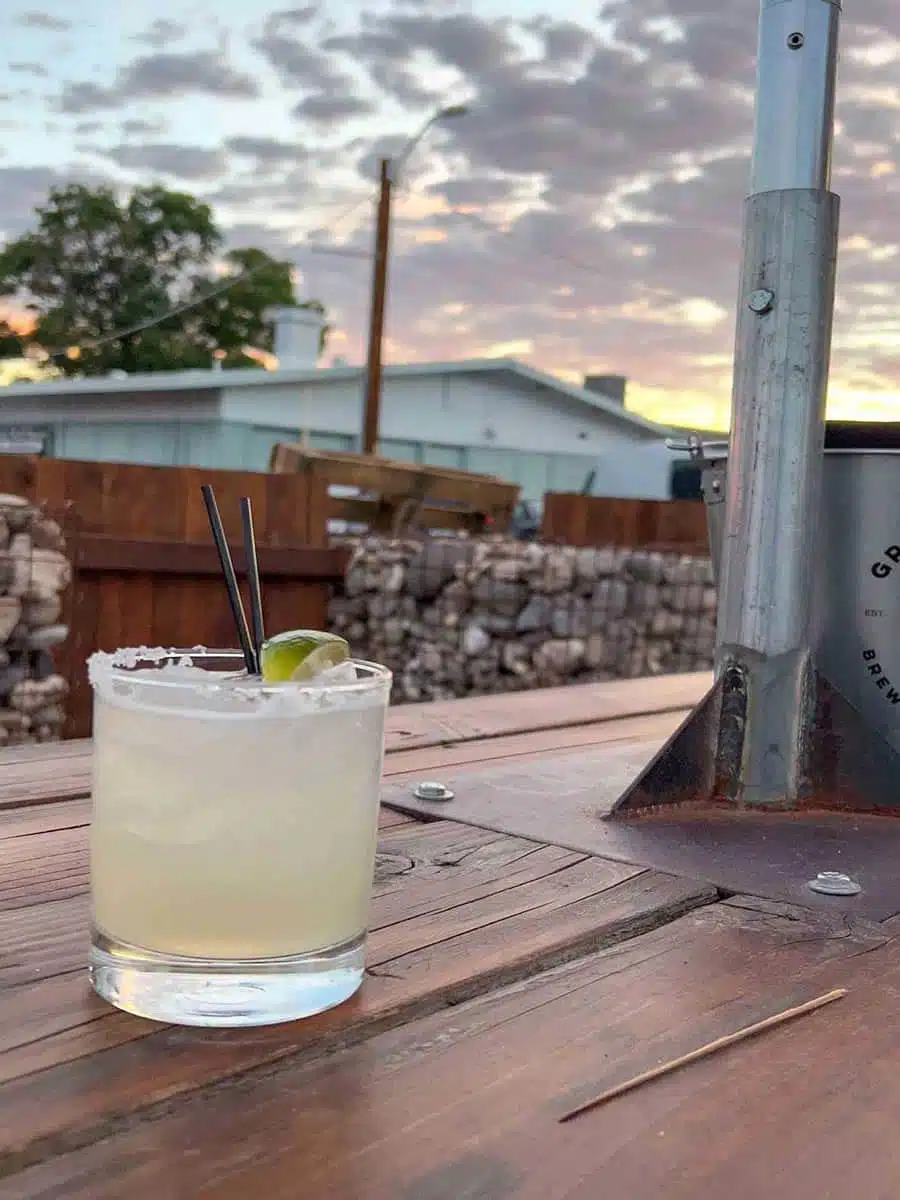 Few things can quench the thirst after a long day of exploring, climbing, and hiking the Arizona deserts like an ice-cold craft beer.
If you're looking for things to do in Page, AZ, at night, stop by Grand Canyon Brewery & Distillery. They offer an extensive list of craft beers (and other drinks as you can see from my margarita pictured) to choose from.
As well as delish beers, they have amazing pub grub, games, and over 20 TVs at this location. And, on lazy sunny days, you can enjoy the sunset from the outdoor patio.
Take a History Lesson at Powell Museum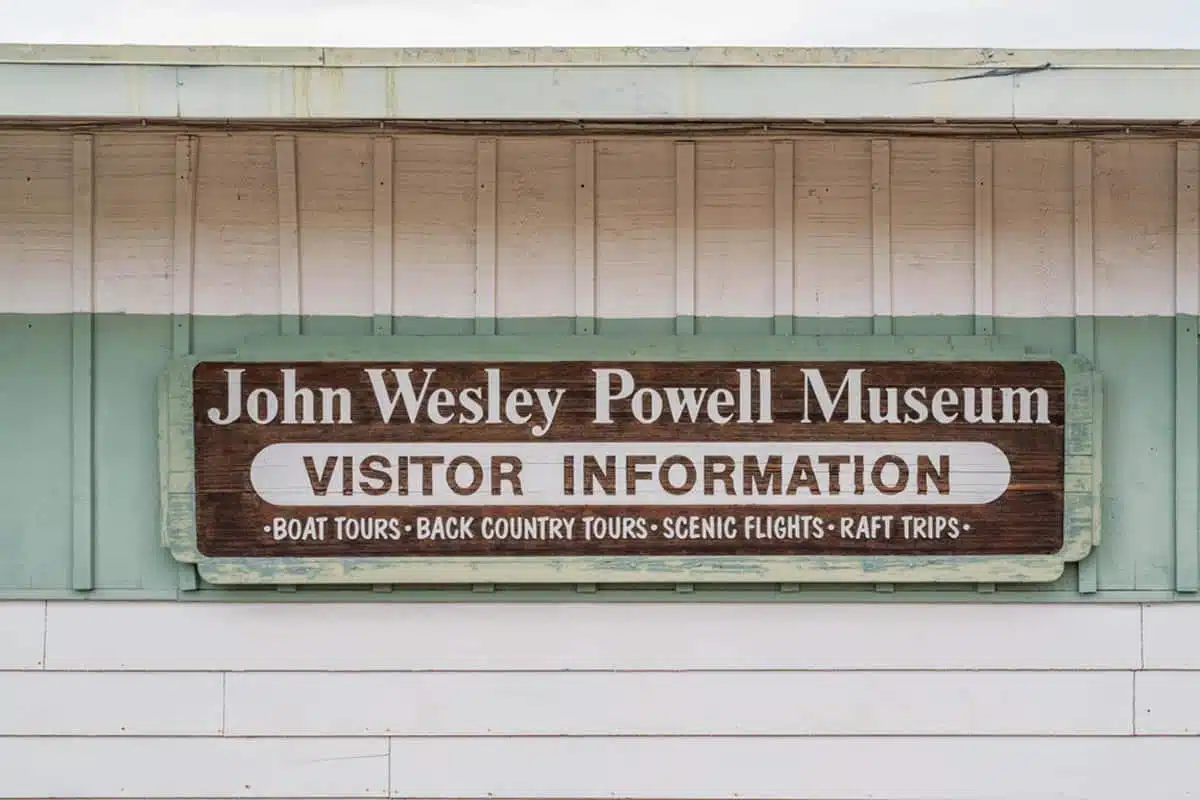 Many activities to do in Page requires you to travel outside of the central city. But trust me, you'll want to explore the downtown area too. One of the top things to do in Page, AZ, downtown is to pop in at the Powell Museum.
This museum will tell you everything you need to know about the city. It dives deep into the history of the Colorado River and Glen Canyon Dam and offers prehistoric displays from over 90 million years ago.
And the best part? It's free.
Have a Mexican Feast at El Tapatio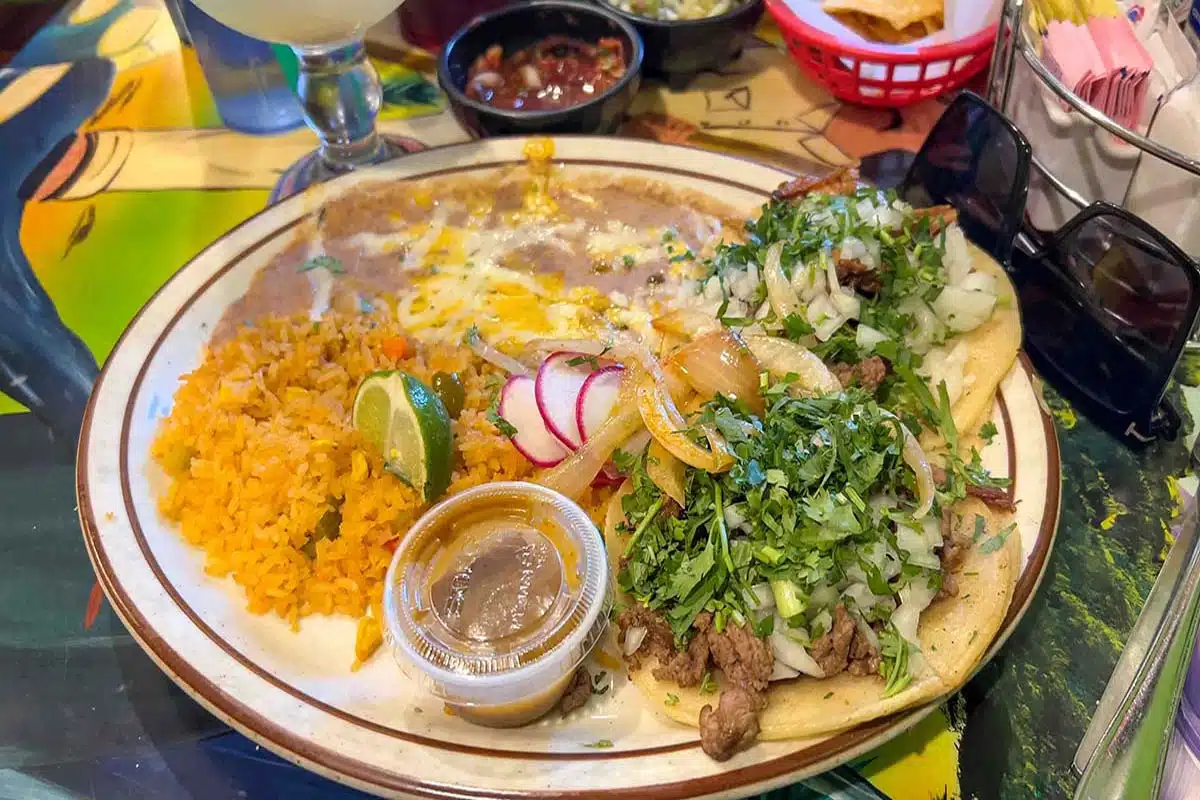 You cannot go wrong by stopping by El Tapatio for a bite to eat. It is one of the top Page, AZ things to do on an empty stomach.
This restaurant on Lake Powell Boulevard offers the city's most authentic Mexican and Tex-Mex foods. Stop by for some of the best tacos, tostadas, burritos, and more. They also cater to vegetarian diners – quite the rarity in this meat-lovin' part of the world.
Unique Things to See & Do in Page: Hidden Gems That are Off the Beaten Track
Find the Hidden Canyon X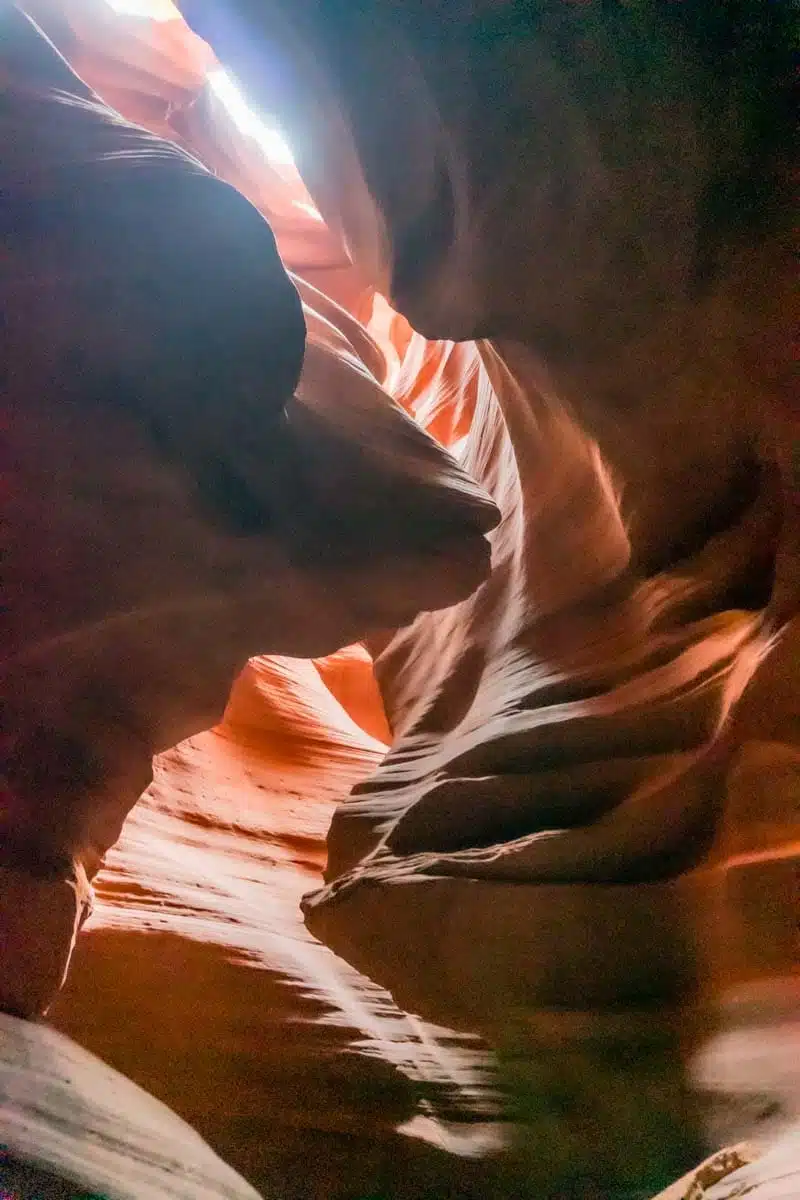 I simply could not put together this guide without adding canyoneering to the list. The state is full of epic spots, but many are overrun with tourists. Canyon X is the answer if you're looking for a private spot without the crowds.
This unique formation in Antelope Canyon is the youngest of the slot canyons. It gets its name from the 'x' shape formed after millions of years of flood erosion.
Top Tip: Take this Canyon X tour to see the much quieter and peculiar-shaped canyon.
See the Unique Toadstools Trail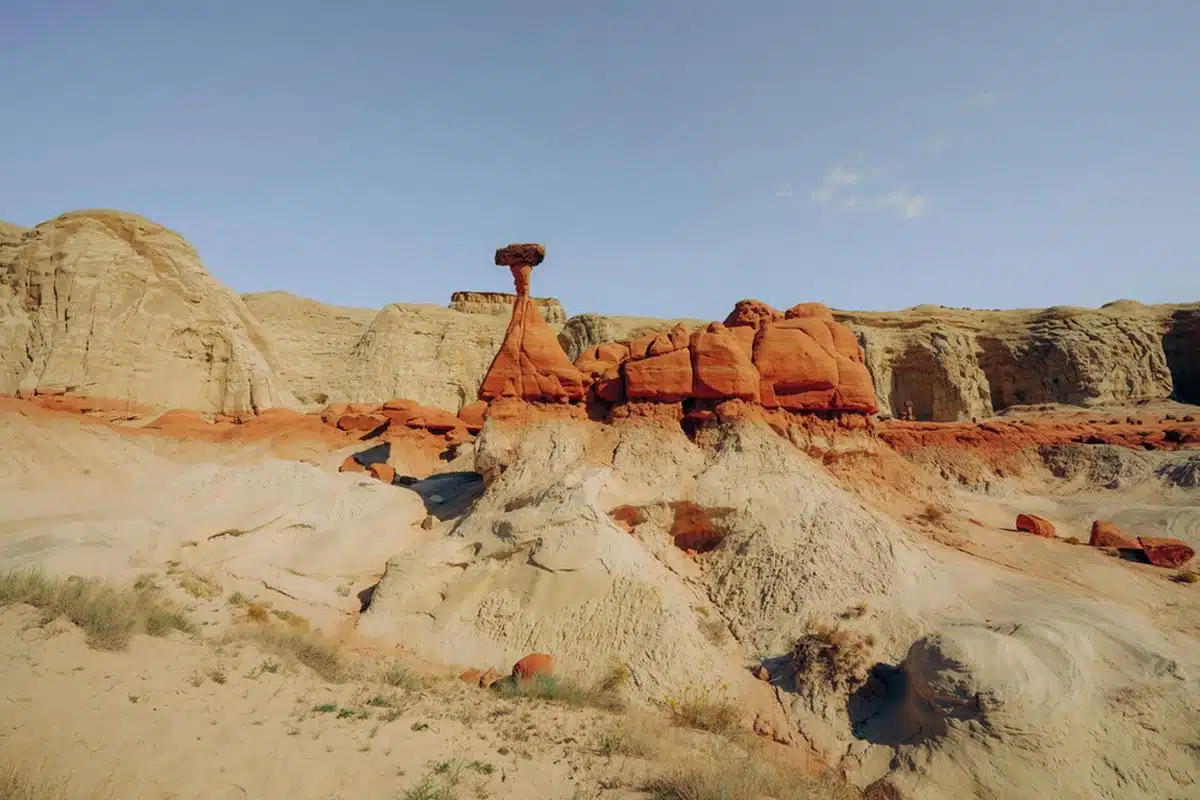 This is one of the more unique things to do around Page, Arizona. Just a short 30-minute drive from Utah, you can see the peculiar toadstool-shaped hoodoos in Kanab (unlike those in Bryce Canyon, that have a more traditional stalagmite-esque shape).
This out-and-back trail is a swift 40-minute hike where you can see the effects of 30-million years of sandstone erosion. Over the years, the softer sandstone eroded, leaving the stronger sandstone on top, forming a unique mushroom shape.
Explore Waterhole Canyon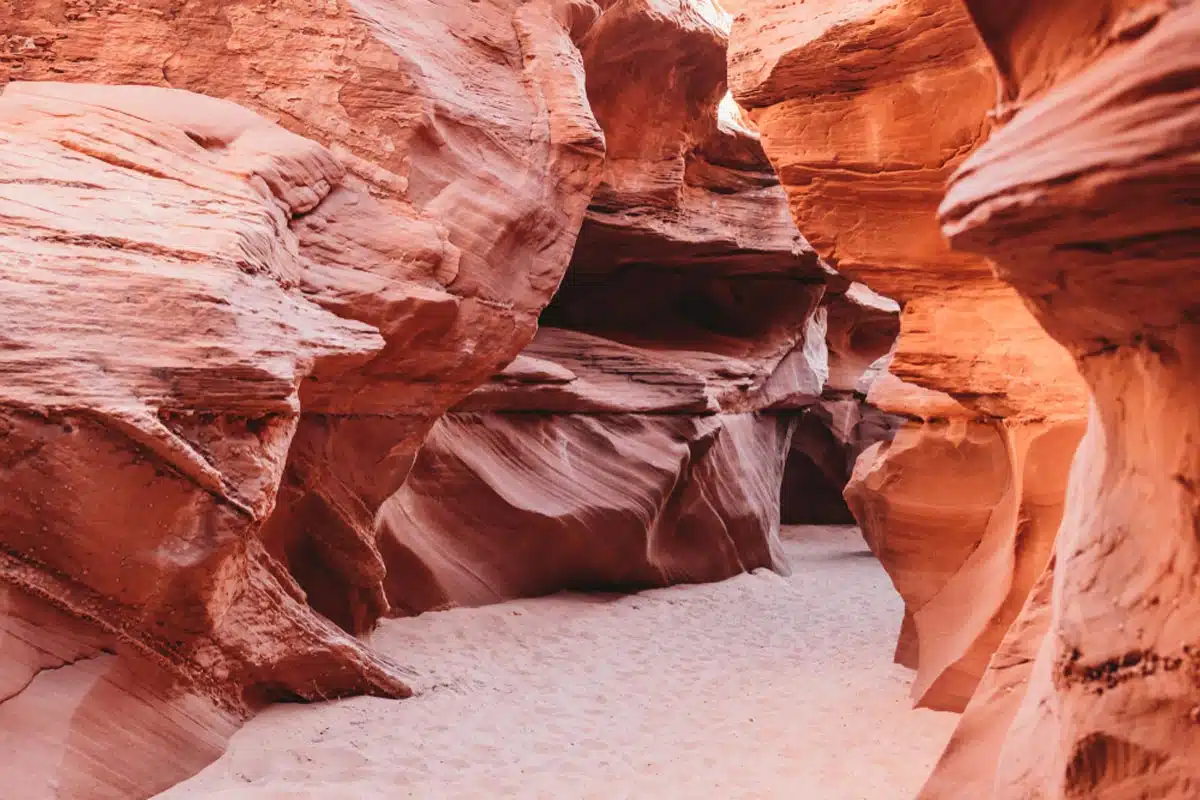 Antelope Canyon is one of the more popular places to see in Page, AZ. But, what if I told you that you could find equally beautiful swirls with a fraction of the crowds?
This hidden gem is quickly gaining traction among hikers who want to avoid large groups. The entrance to the canyon is about 4.5 kilometres (2.8 miles) from the Horseshoe Bend parking lot and is quite easy to find.
Admire Unforgettable Views at Vermilion Cliffs National Monument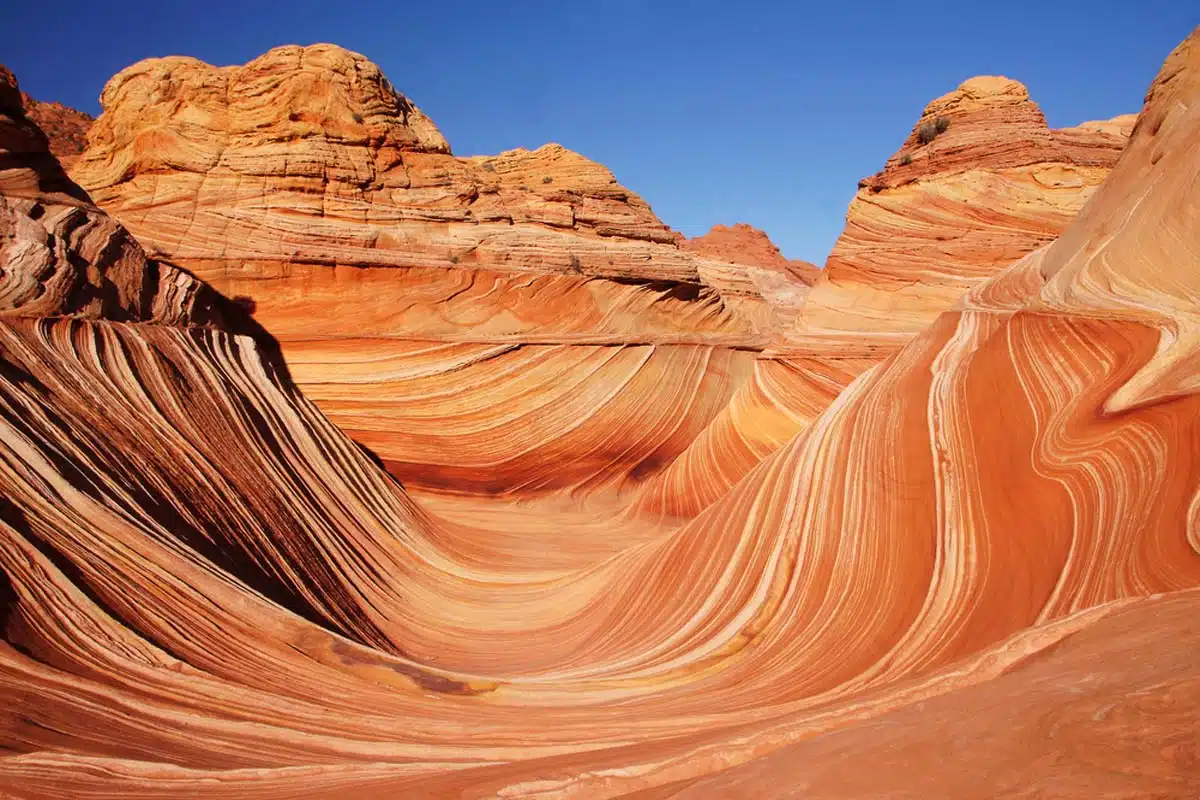 It's hard to believe that Vermilion Cliffs National Monument is real. But believe me – it is. If you've ever wanted to visit Rainbow Mountain in Peru and never had a chance, this is a very close match.
Famous for being a geologic treasure with layers of different earthy tones creating an almost man-made-looking background, the awe-inspiring colours and hues of these cliffs make this an absolute must for things to do near Page, Arizona.
Top Tip: You'll need a permit to hike this area.
Things to do in Page: Practical Tips for Your Trip
How Long to Visit in Page, Arizona?
While the city is relatively small, there are many outdoor activities to explore. Two days gives you enough time to explore the best things to do in Page, Arizona. Though, if you can spare an extra couple of days, I highly recommend that.
Best Time to Visit Page, AZ?
The best time to visit for perfect weather is April to mid-June and again in September and October. The weather is pleasant and the crowds are slightly thinner during these shoulder months.
Where Should I Stay in Page, Arizona?
Where you stay depends on your Page, Arizona what-to-do list, but here are a few great recommendations:
Best Western View of Lake Powell Hotel (Mid-Range)
Who says hotels with amazing views have to be expensive? Best Western View of Lake Powell is a 3-star hotel that offers the most incredible views of Glen Canyon at an affordable price.
With spacious rooms, a private bathroom, and a complimentary breakfast, what more could you need?
Check Rates and Availability on Booking.com
Courtyard Page at Lake Powell (Luxury)
Courtyard Page is perfect for you if you can't bear to leave your furry family member at home. You'll also find a swimming pool, fitness centre, laundry services, and an on-site restaurant for your convenience.
Check Rates and Availability on Booking.com
Recommended Tours in Page, AZ
Things to do in Page, Arizona: Map