Planning a SoCal adventure? Discover my guide to the incredible food, culture and scenery – just some of the best things to do in Laguna Beach.
The first time I drove Highway 1 to the charming coastal city of Orange County, I fell in love immediately. And it's nearly impossible not to. Laguna Beach is a coastal community with idyllic sea coves, boutique art galleries, and a vibrant nightlife and cuisine.

For starters, the beaches, canyons,and coastal bluffs all have an intoxicating beauty you won't find in many other places. But the art installations, restaurants, and bars also charms visitors (myself very much included) with their California cool.

Ready to plan your Southern California holiday? Here's my pick of the activities in Laguna Beach you don't want to miss.
Are you looking for a laid-back Laguna Beach getaway? The Tides Laguna Beach is a great place to bed down after long days at the beach, inspirational art walks, and mesmerising sunsets in Orange County.
Top 5 Things to Do in Laguna Beach
Spend an Afternoon in Heisler Park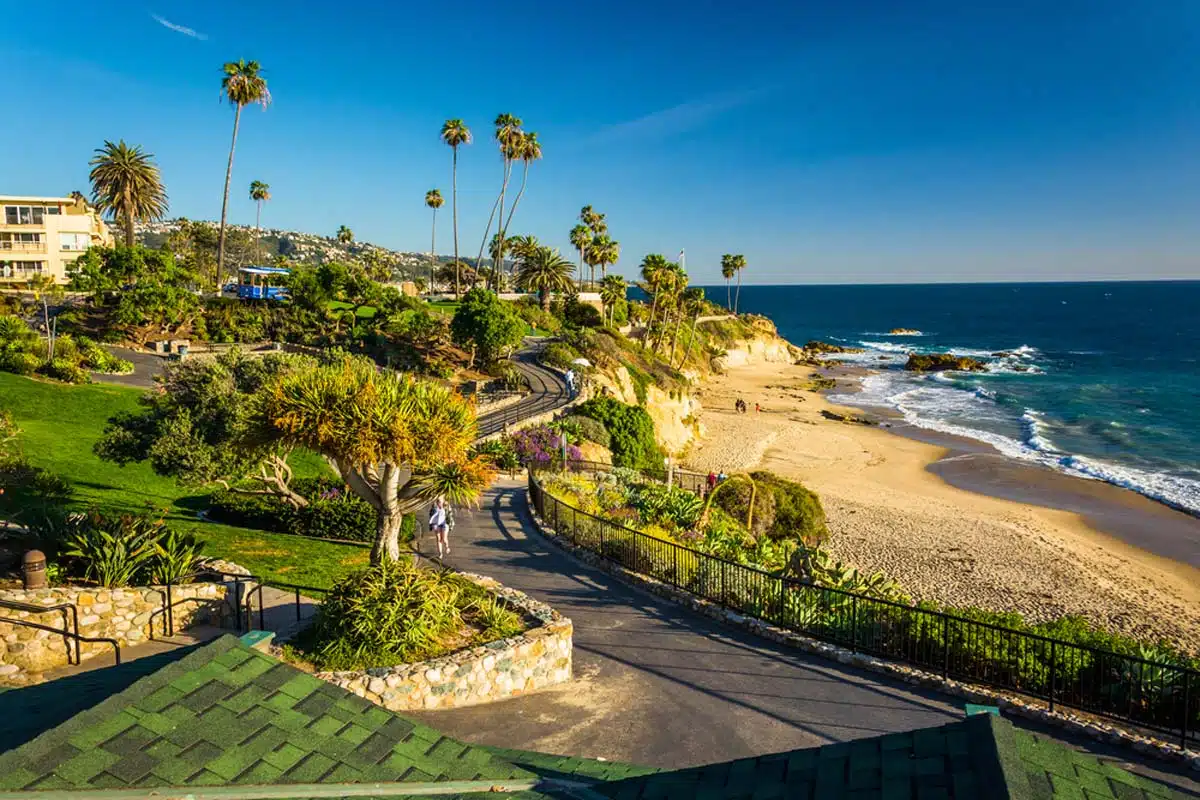 Rocky bluffs and sandy coves are a hallmark feature of Laguna Beach. Art walks, lunches in the park and orange-red sunsets are also associated with the idyllic Southern California suburb.
Heisler Park embodies everything I love about Orange County, with the beautiful weather, scenery, and people making the location like a living postcard.
It's a perfect example of how Laguna Beach is one of the most beautiful places on the West Coast USA
Top Tip: Look for the art installations around the park that make an already beautiful setting even more interesting.
Soak Up the Sun at Main Beach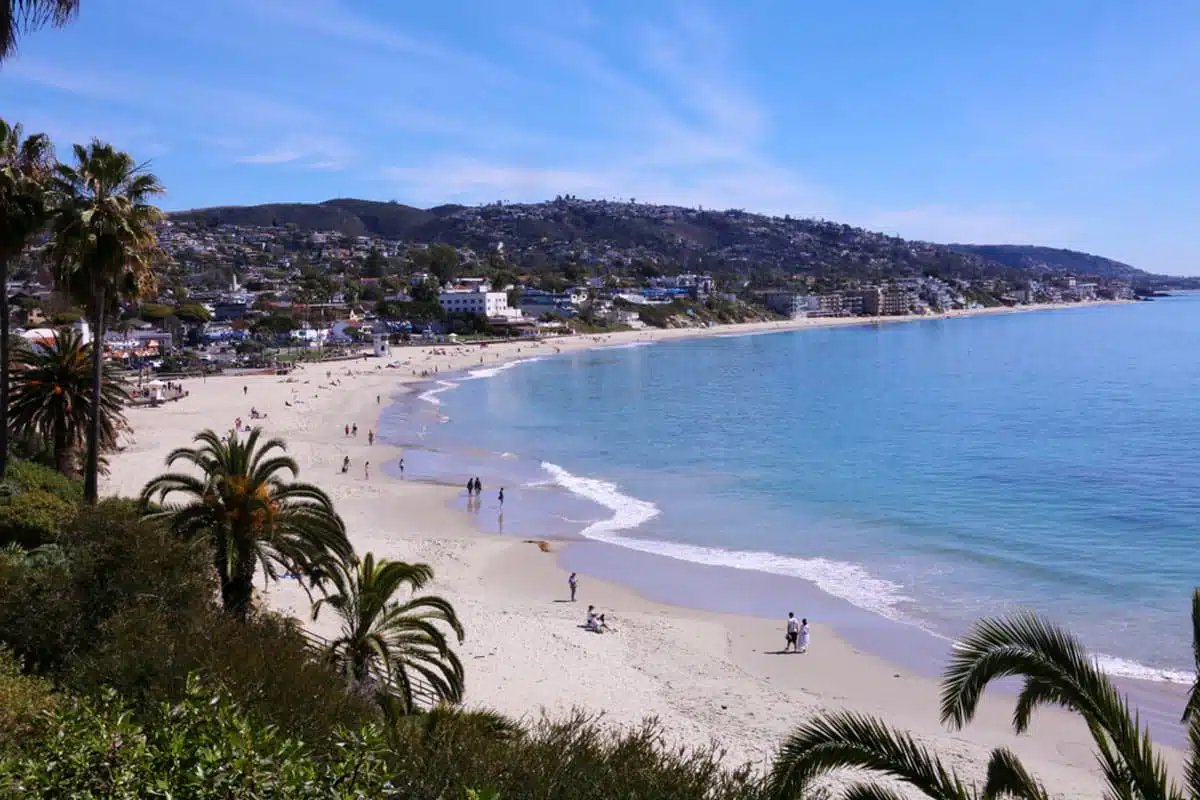 Main Beach looks like a scene out of your favourite Hollywood movie. The volleyball nets, basketball courts, palm trees and endless walking paths along the ocean make it among the most popular things to do in Laguna Beach.
Whether you have a picnic lunch in the park or lay on the sand with your favourite novel (sign me up), Main Beach is a must-visit and one of the top free things to do in Laguna Beach.
Top Tip: Cross Highway 1 when you're finished at the beach and grab a snack at Nick's Laguna Beach for a taste of local favourites like the baby back ribs or tuna tartare.
Take a Class at Sawdust Art Festival
Sawdust Art Festival is a seasonal series of events taking place throughout the summer and winter months.

If you're looking for things to do at Laguna Beach, check the schedule at Sawdust, and if you time your trip right, you'll enjoy live music, artist meet and greets and surprisingly good food.

And for travellers who want a hands-on experience and one of the best free things to do in Laguna Beach, take a class where you can learn sculpting, painting or building arts and crafts.
Hike in Crystal Cove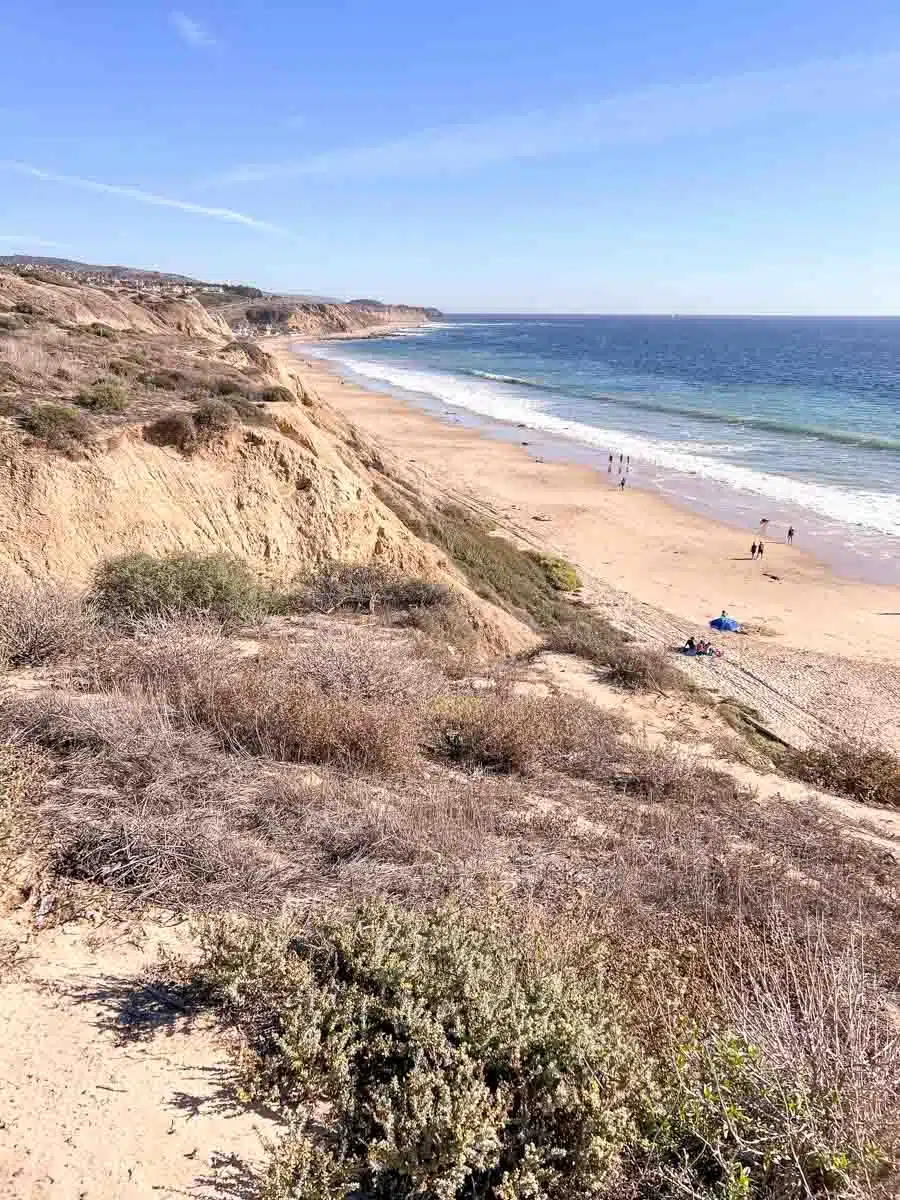 Spending the day hiking in Crystal Cove State Park is one of the most popular things to do around Laguna Beach for a reason. Trust me.

It's a great place to spend a few hours hiking, biking or taking in the eye-opening scenery on the incredible 2,400 acres of trails.

Though some of the trails (like the challenging Perimeter Trail Loop) are closed this year from the winter storms, when they're open, they offer outdoor enthusiasts plenty of opportunities to break a sweat.

But don't worry; you can still enjoy tide pooling, bird watching and other great hiking trails throughout the park.
Stroll Along on a Laguna Beach Art Walk
You can't visit Laguna Beach in Southern California without seeing some eye-catching art – it's pretty much impossible to miss.

And walking along the boardwalks or past the boutique shops and perusing the endless artworks is one of the best things to do in Laguna Beach.

If you happen to be around on the first Thursday of the month, don't miss the First Thursdays Art Walk, where you can take a complimentary trolley around dozens of art galleries and enjoy live music and special events.
Top Tip: Keep your eyes peeled wherever you go, as you'll find unexpected artwork in places like drinking fountains and sidewalk squares.
Brilliant Things to See & Do in Laguna Beach
Pacific Marine Mammal Center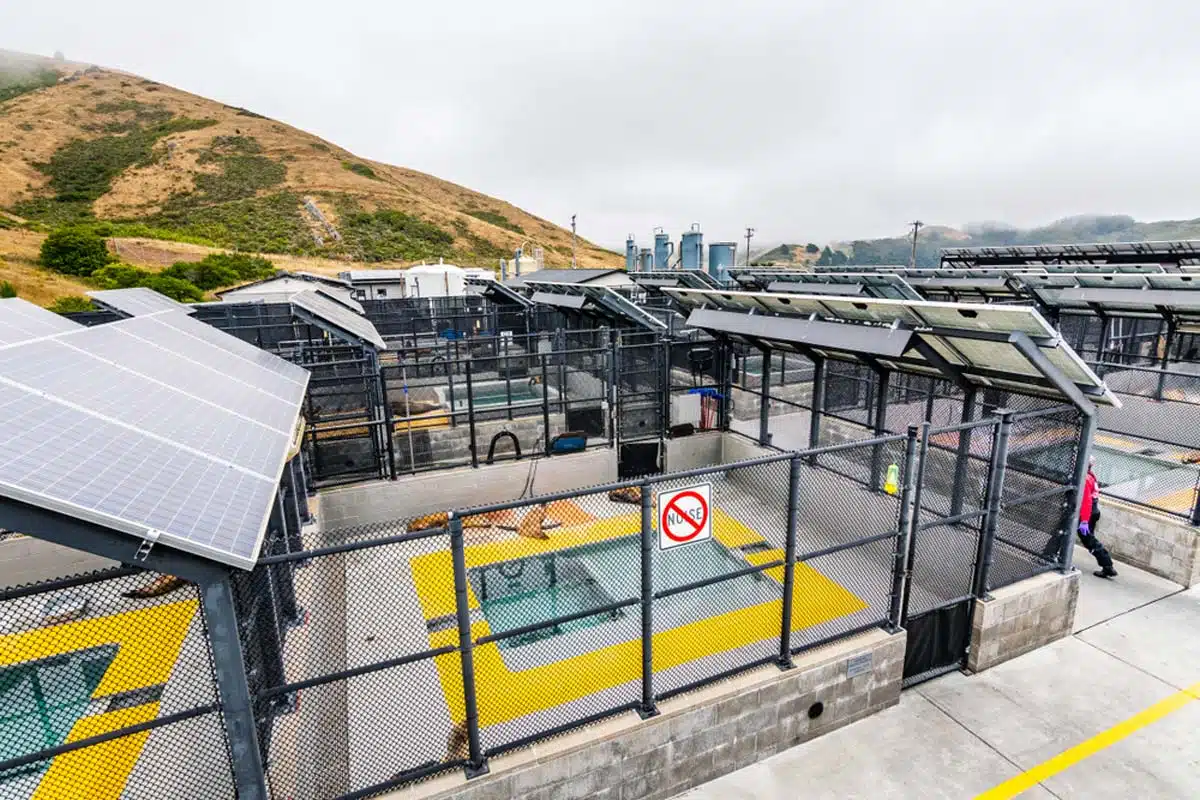 The Pacific Coast is an important part of California's culture and scenery. Pacific Marine Mammal Center helps preserve the species that inhabit the vibrant coasts and ocean waters that make up some of the most beautiful landscapes in the USA.
Visit the non-profit organisation and receive a first-hand look and education about elephant seals, sea lions and other precious ocean mammals. It's one of the best free things to do in Laguna Beach, but donations go a long way toward keeping this great project alive.
Grab Lunch at Crystal Cove Shake Shack
When you're finished getting your steps in at Crystal Cove State Park, you're more than likely going to be hungry.

I have good news; Crystal Cove Shake Shack is ready to fill that void. And being located just above Crystal Cove State Beach, you couldn't ask for better scenery.

Order a Cove Burger, the obligatory chocolate shake, and take in the SoCal scenery at this iconic landmark that's operated as several diners throughout the decades.
Visit Laguna Art Museum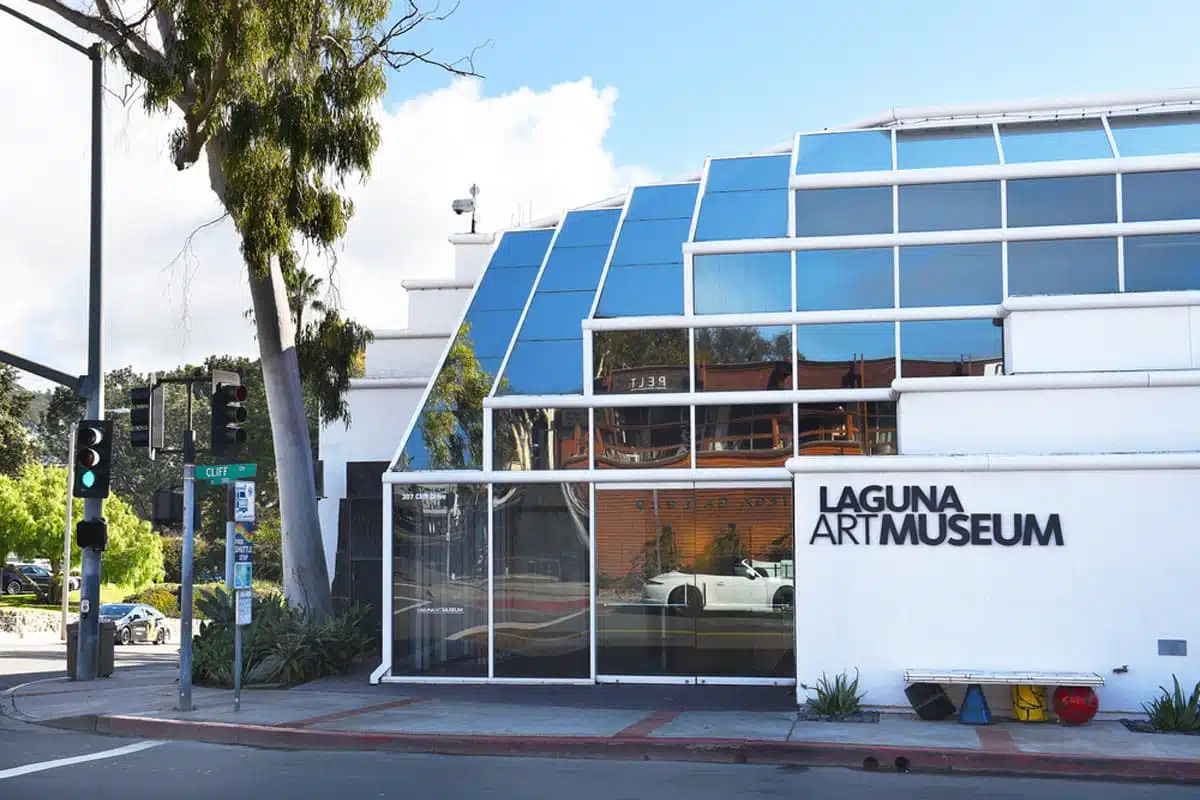 Laguna Beach has a long history of famous artists living and working in the area that dates back over 100 years. Naturally, the top Laguna Beach activities often involve admiring (and even purchasing) paintings, sculptures and prints.

Laguna Art Museum features more than 3,500 pieces in the main collection, with an emphasis on Californian art and artists.

The current exhibition featuring Southern California contemporary art runs through July and displays pieces by John Baldessari, Barbara Carrasco and other great artists from Los Angeles, Orange County and beyond.
Drive Along the Pacific Coast Highway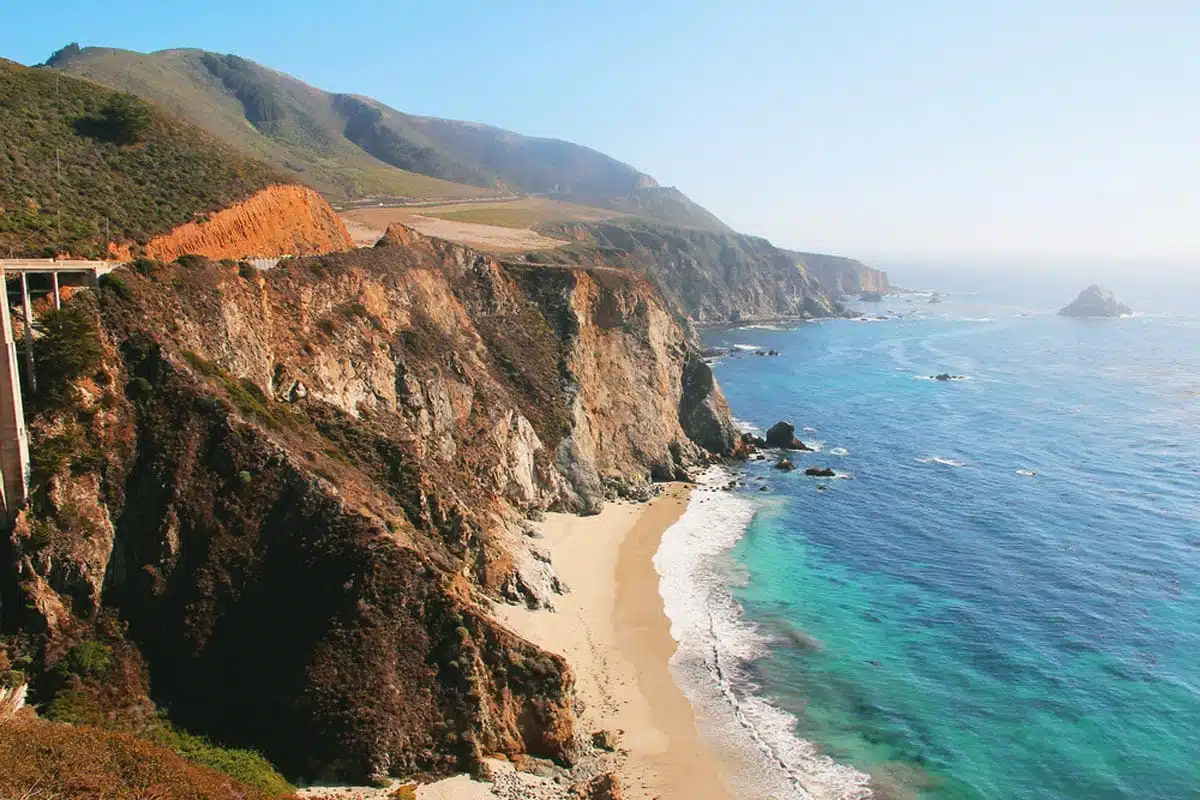 The Pacific Coast Highway (PCH) is one of the most scenic drives anywhere in the world. So if you're scratching your head figuring out what to do in Laguna Beach, hop in your car and head north or south on the ultimate California road trip.
California 1 runs from Orange County to Mendocino County, covering much of California's idyllic coastline from SoCal past San Francisco.

While there are too many great stops to name, many of the most stunning locations along the famous drive are in and around Laguna Beach.
Head to Crescent Bay Point Park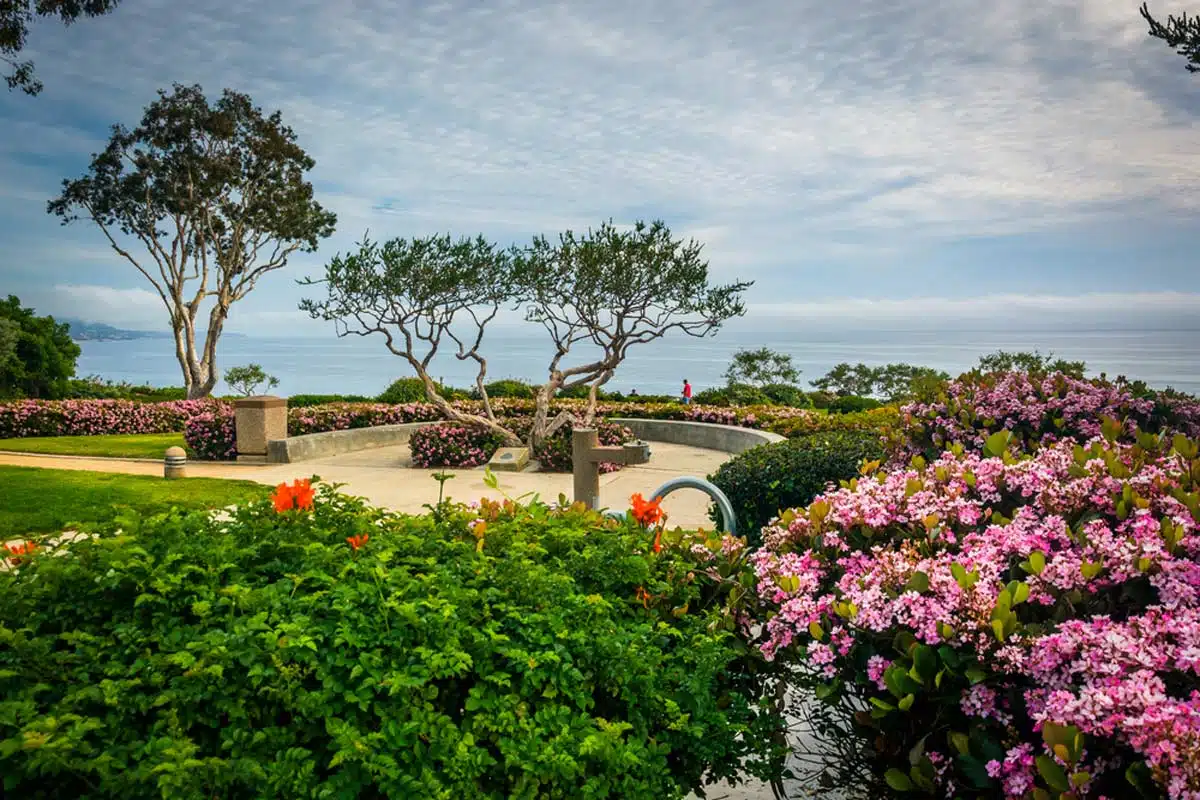 One of the best things about visiting Orange County? The weather is often pretty perfect. I'm talking blue skies, blazing heat and minimal rain.

So what to do on the nearly 300 sunny days of the year in Laguna Beach? Spend some time along the coast at the park, of course.

Crescent Bay Point Park is just above Crescent Bay Beach and offers more than enough space to spread out and enjoy a warm afternoon overlooking the Pacific Coast.

When the tide is low, walk down to the beach and explore the tide pools. Or, when it starts rising again, see why it's a popular place for body surfing amongst Laguna Beach residents.
Have a Sunset Dinner on a Rooftop at Mozambique Restaurant
Looking to try some delicious food with unbeatable views of the Orange County coast? I thought so, and Mozambique is a great place to do it.

A South African-inspired menu features delicious seafood and steaks cooked on a wood-fired grill, which you can enjoy on the garden patio or rooftop terrace (choose the latter for incredible sunset dinners).
Live music, a laid-back crowd, and epic views make this one of the top things to do in Laguna Beach.
Relax at Shaw's Cove
Laguna Beach has too many great beaches to name, so you'll likely fall in love with whichever one you land on.

But if you want picturesque scenery with fewer crowds, head to Shaw's Cove between Heisler Park and Emerald Bay. It might just be my favourite (but don't tell the others).

The calm waters and golden sands make it a perfect place to hang out for the day – and the snorkelling and scuba diving is among the best in Orange County, Los Angeles or anywhere else in SoCal.
Unique Things to See & Do in Laguna Beach: Hidden Gems That Are Off the Beaten Track
Catch a Live Show at Marine Room
Looking for things to do in Laguna Beach at night? Marine Room is the place to go if you want to sip some cocktails and listen to live music in a moody space that's a popular hangout for SoCal locals.

The menu leans heavily towards whiskey (which I'm totally on board with) and has an impressive collection of islay scotch, bourbon and rye at reasonable prices.

Music ranges from live rock and roll to DJs spinning hip-hop, funk and R&B on any given night.
Head to Thousand Steps Beach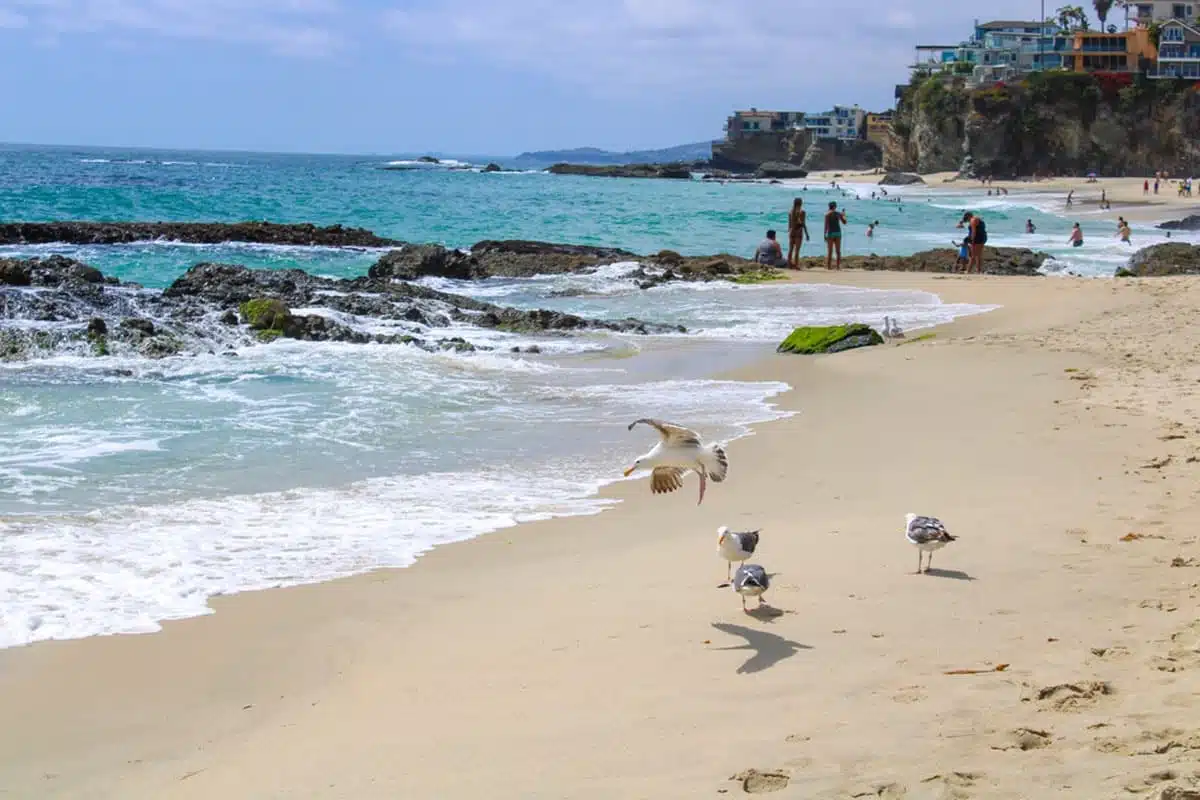 Looking for free things to do in Laguna Beach? Head out to Thousand Steps Beach in South Laguna, where a long and narrow staircase leads you down to one of the best-kept secrets in Laguna Beach.

While many people know about the beach, the steep climb and tricky hiking conditions to the tide pools leave the beach less busy than it should be.

Explore the beach to find caves and secret pools, but you'll only want to walk around when the tide is low due to somewhat dangerous conditions.
Visit a Record-Setting Tiny Cathedral
I always make it a point to check out architectural marvels when visiting new places. Many of these happen to be cathedrals, often with grand facades, high arching ceilings and towering murals.

What if I told you that one of the most unique things to do in Laguna Beach was also one of its smallest? Well, it's a fact – and it made the Guinness Book of World Records in the 1980s as being the smallest cathedral anywhere (though it's no longer the smallest).

St. Francis by the Sea is a charming cathedral that might not be the largest (or the smallest), but the carefully designed interior and pristine setting near the beach makes it a unique and charming part of Laguna Beach.
Explore the Canyons at Laguna Coast Wilderness Park
It's no secret Southern California is a sprawling urban area with dozens of large cities and suburbs packed with great food, trendy malls, and rather insane traffic.

But if you want to take a glimpse into what SoCal was like long before the McMansions, Hollywood stars and Disneyland – check out Laguna Coast Wilderness Park. More than 40 miles of trails allow you to hike and explore the few surviving coastal canyons in Orange County.

You'll see thriving woodlands, rolling hills, and native wildlife, including red-tailed hawks, mule deer, and weasels. Sounds perfect, doesn't it?
Visit Pirate Tower at Victoria Beach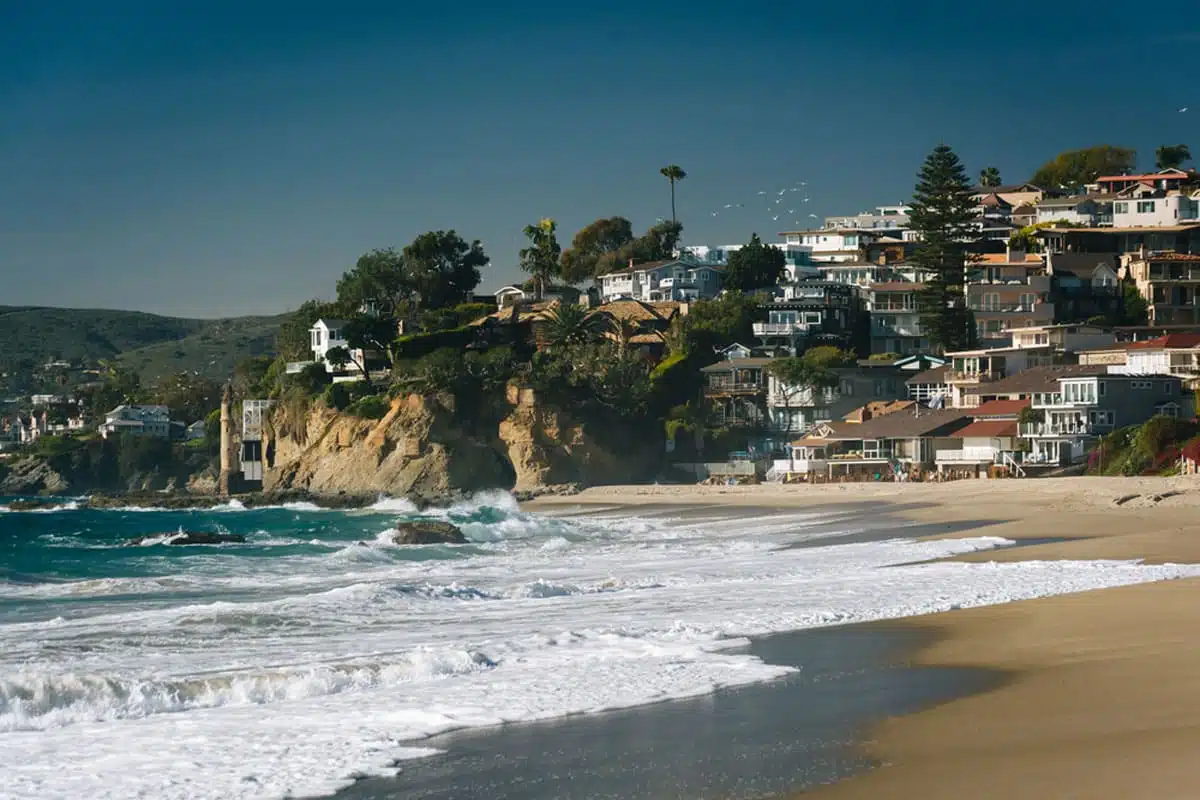 Victoria Beach is one of the lesser-visited beaches in the area, but it's home to one of the most unusual things to do in Laguna Beach.

So what is there to see here besides white sands, rolling waves, and mansions dotting the hillside? A pirate tower (seriously).

Ok, so it didn't really belong to pirates. Still, the designer (William E. Brown) and the former naval captain he sold the property to, embraced the idea, and it quickly gained a following as an unusual, unique landmark that took on a life of its own.

You can't go inside (it's been locked up for decades), but admiring the imposing structure high on the sandstone bluffs is enough to inspire stories of yesteryear on the open seas.
Catch a Show at the Laguna Playhouse
Want to head out for the evening and experience some local culture? The Laguna Playhouse is a longstanding institution that provides some of the premiere entertainment in Orange County.

Lively renditions of classic whodunits and musical singalongs make this a popular choice for Laguna Beach residents and visitors. Do yourself a favour and book a ticket in advance.
Fun Things to Do Around Laguna Beach
Spend a Day at Downtown Disney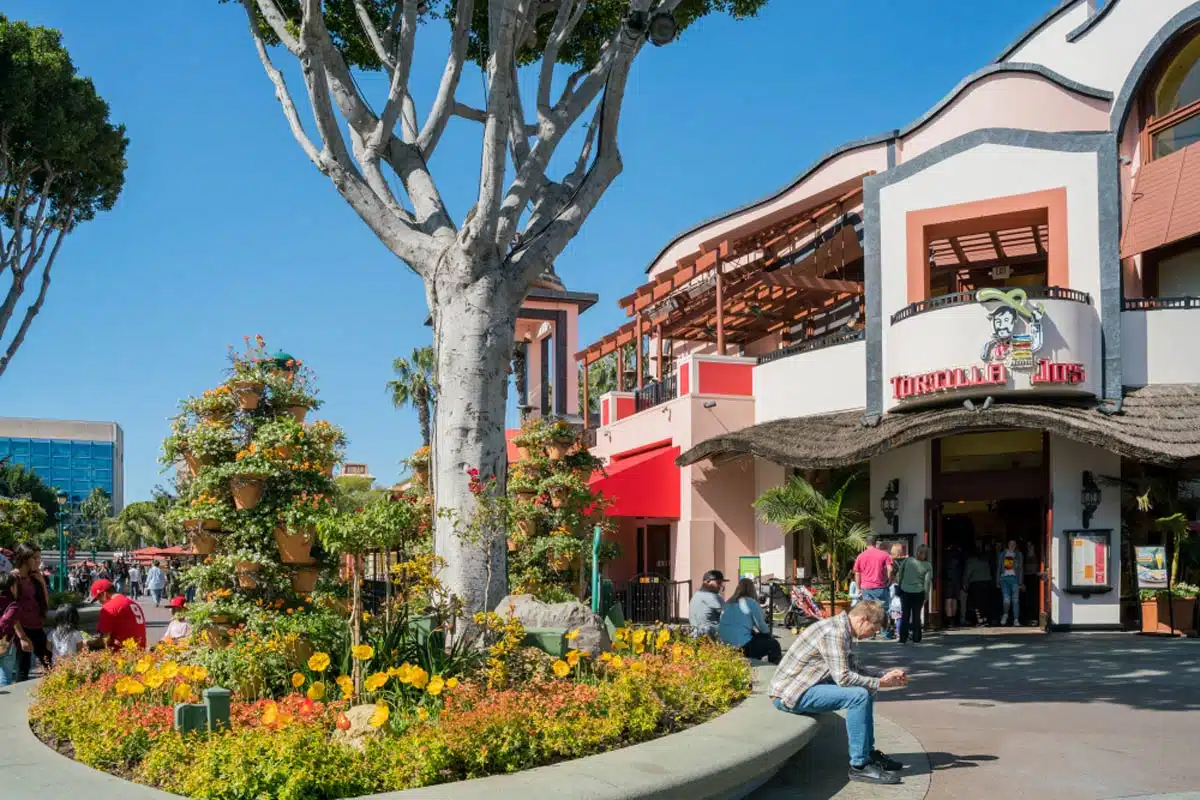 Disneyland has been one of the most famous destinations in California for decades. But in 2001, California Adventure and Downtown Disney made the happiest place on earth larger and, frankly, a lot more fun.
Whether you just want to walk around downtown to explore the restaurants or shops (it's free to enter) or buy a ticket to the two theme parks, a day at Disney is a must-do if it's your first trip to California.
Top Tip: California Adventure, which opened in 2001, feels a little more grown up and has some great food, craft beer and wines to enjoy before the fireworks.
Go Beach Hopping On Bikes
One of the top things to do in Laguna is to spend some time at the beach. And there are a ton to choose from along the 7 miles of sandy shores and coastal bluffs.
But if you continue heading south on your drive toward San Diego, you'll find a few more classic seaside communities like Newport Beach and Huntington Beach.

Taking a day trip from San Diego? Start your day early and drive to Huntington Beach, where you can rent bikes and take the 30-minute beachside ride up to Newport Beach. It's an excellent way to tap into the local scenery with great bars, restaurants and people-watching along the way.
Top Tip: Spend some time walking around Huntington Beach before heading to Laguna – HB is a bustling surf town and a destination of its own.
Go Whale Watching Near Newport Beach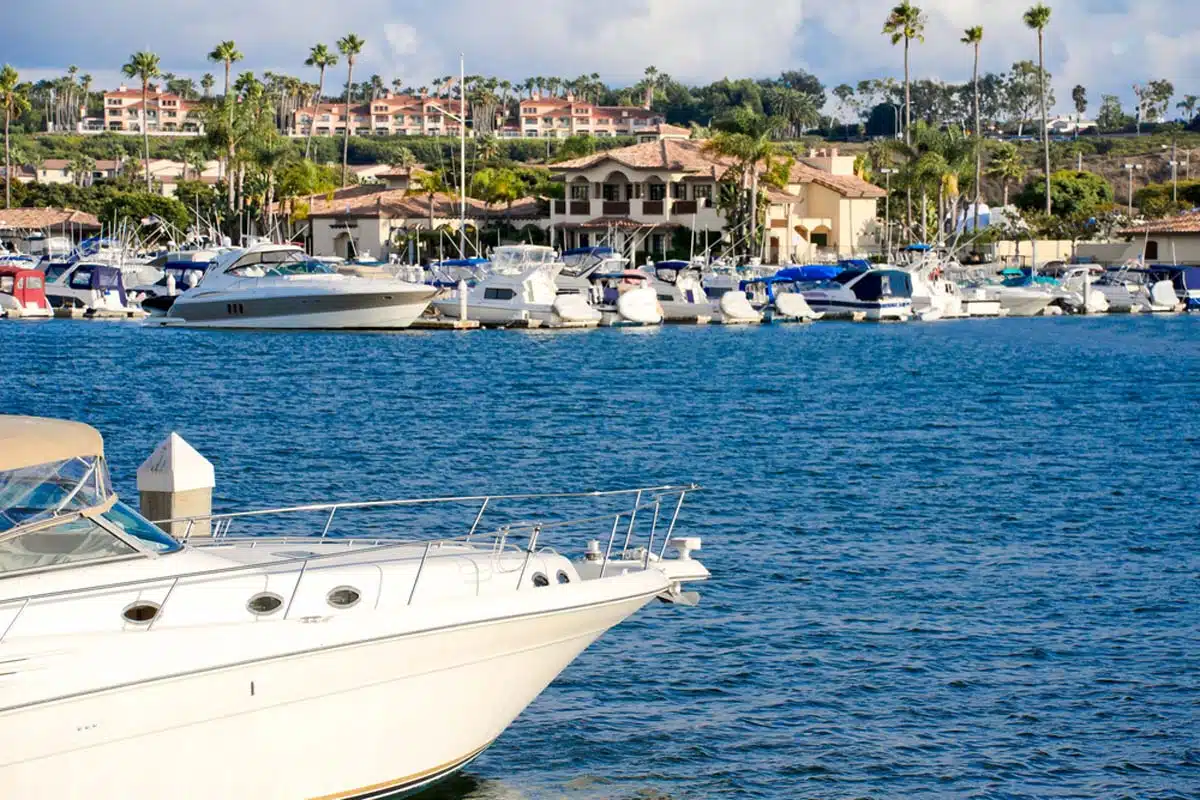 Taking a guided boat tour near Newport Beach is never a bad idea. But if you go between May and November, there's a great chance you'll spot the majestic blue whales and other sea mammals while in the Southern California waters.

Grey whales are also commonly spotted during the winter, so you'll have an excellent time no matter when you go.
Top Tip: Wear sunscreen and a hat; the California sun is hot hot hot.
Shop and Eat at Village Faire
I don't know about you, but one of the first things I think of when visiting Southern California are the outdoor shopping malls.

If you want a fun day trip from Orange County or Los Angeles, head down to Carlsbad and visit the Village Faire shopping centre. The unique architecture and palm-lined streets have a Caribbean vibe, but the surf shops, boutique gift stores, and array of restaurants are decidedly Californian.

Spend a few hours taking in the scenery, and if you have time, don't miss a chance to take a food tour around historic Carlsbad Village.
Head Into Los Angeles for Food and Drinks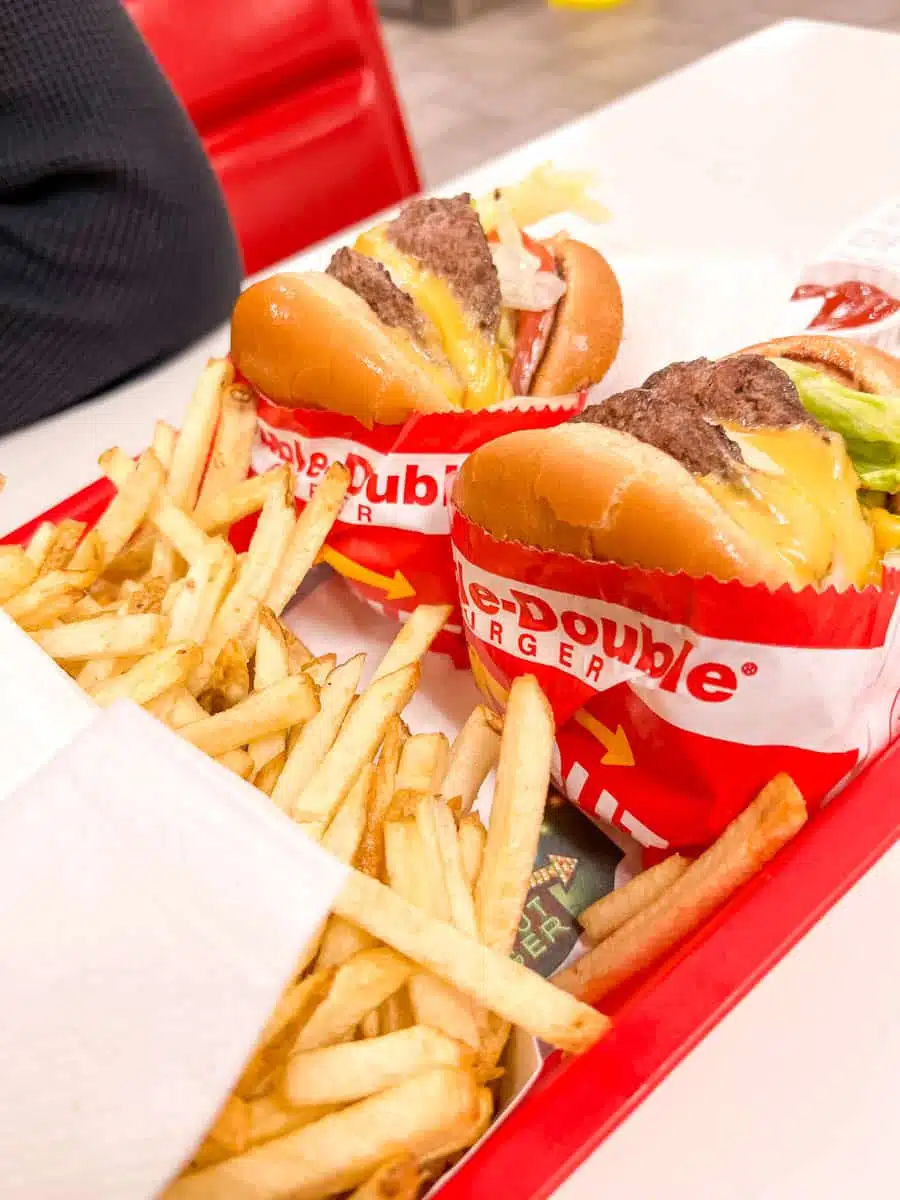 Los Angeles is no longer a well-kept secret for foodies and cocktail mavens. Celebrity chefs, mixologists, and up-and-coming talents all head to L.A. to open some of the best restaurants and bars in the world.

You can find excellent food and drink from nearly any corner of the world in LA; the produce is fresh, vibrant and delicious.

Craft beer, meticulously made cocktails, and natural wine are ubiquitous throughout California's largest city. Happy dining.
Top Tip: Eat as much dim sum, tacos and burgers as time (and your stomach) allows. Thank me later.
South Coast Plaza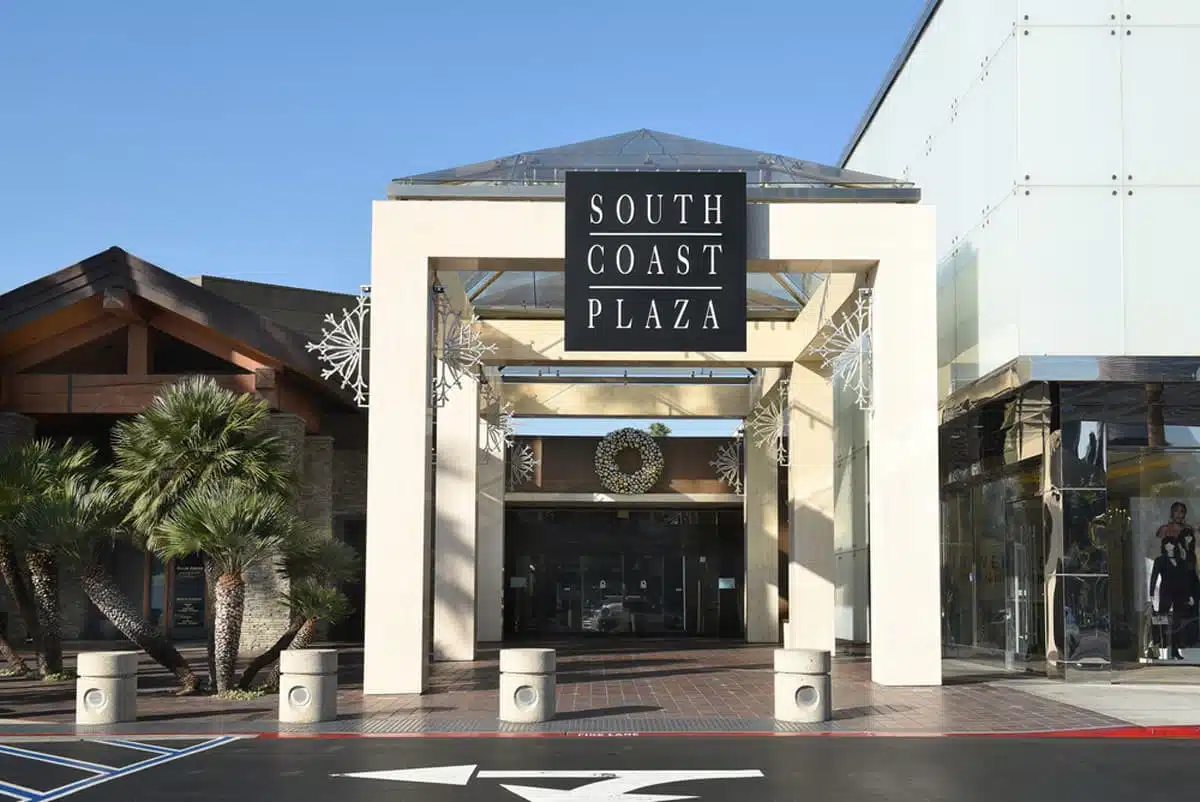 Remember when I mentioned how shopping is one of the best things to do near Laguna Beach? Take a short drive to Costa Mesa and check out the largest shopping mall on the West Coast of the USA.

That's right. This mall is massive at nearly 3 million square feet, with hundreds of storefronts offering something for casual and serious shoppers alike.

But it's not just about shopping here. The architecture, art, and dining are all worth stopping by for, and make it the perfect place to get a glimpse of everyday life in Orange County.
Things to do in Laguna Beach: Practical Tips for Your Trip
Where Should I Stay in Laguna Beach?
The Tides Laguna Beach (Mid-Range)
The Tides Laguna Beach is centrally located near the most famous places in Laguna and is a short walk from Heisler Park.
Rooms are comfortable and clean, with an elegant beach house decor – antique furniture, local artwork, and hardwood floors feel definitively Californian.
Montage Laguna Beach (Luxury)
Perched high up on the coastal bluffs, Montage Laguna Beach is where you'll want to stay if you're looking for luxury and style (at a premium).

The views from a lounger by the palm-lined swimming pool are stunning, and when you head inside for the evening, the opulent lobby and pristine piano bar will make you feel like royalty.
Recommended Tours in Laguna Beach
Things to do in Laguna Beach: Map
Things to do in Laguna Beach: Read Next