Discover the ultimate one day in San Francisco itinerary. These are the landmarks and attractions not to be missed.
One day in San Francisco? It's a tricky task – but I'm not afraid of a challenge.
Okay, I'll admit that there is so much to see and do in San Francisco that one day hardly does any of it justice. Yet, a day is enough for you to fall head-over-heels in love with this stunning city.
Sometimes you only have a day to explore a fantastic destination. Fear not, pals – I've compiled this killer itinerary to help you get the most out of 24 hours in San Francisco.
Handy Tips for Planning Your San Francisco Itinerary
Group Tours or Independent Travel?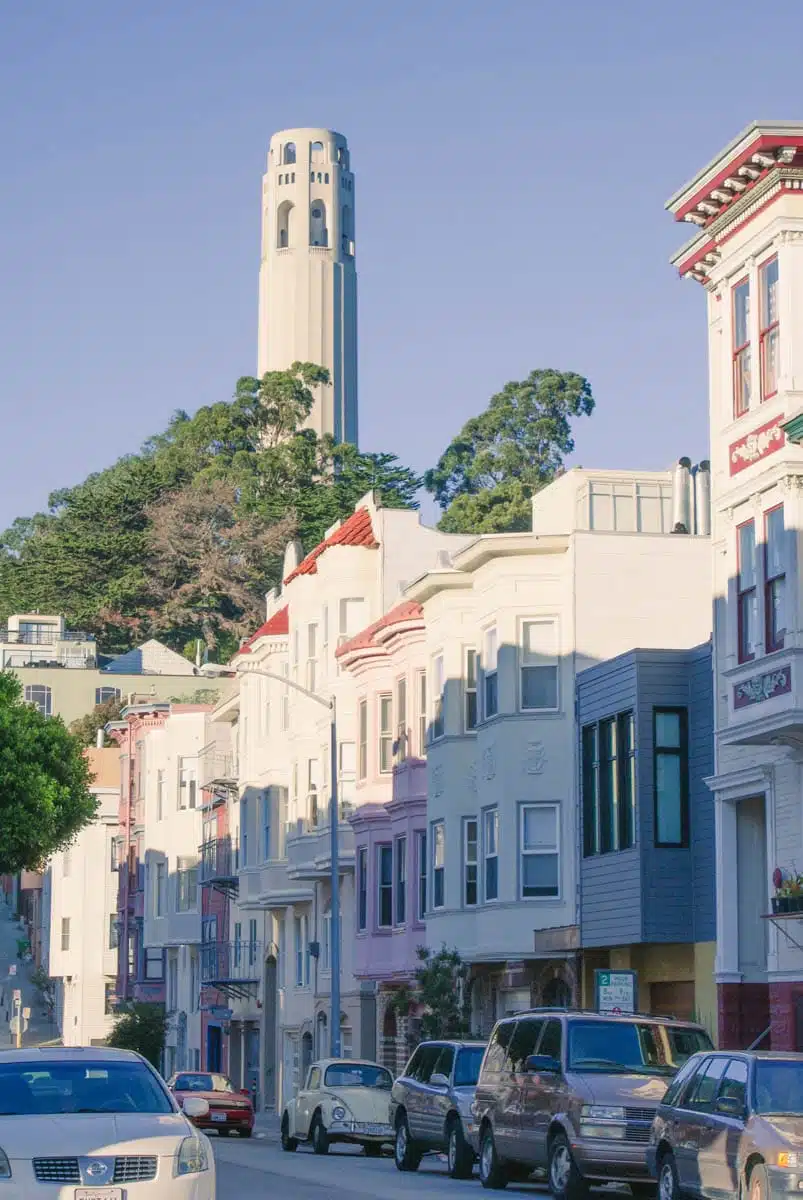 A question as old as time itself (okay, I might be exaggerating a bit). But deciding how to approach your trip to San Francisco is a crucial one to answer.
Let's start with exploring the city as an independent traveller.
Now, while planning your longer trip this way is always a good idea, having no structure can ruin your dream adventure when it comes to only one day.
If this is your first time in the city, grabbing an in-depth itinerary (like this one) for your independent travels will make it much easier. And if you don't like feeling rushed, opting for independent travel is a no-brainer.
On the other hand, considering you'll only have 24 hours, booking a guided tour or two is one of the best ways to explore San Francisco. Tours such as this one-hour bay cruise or this hop-on-hop-off sightseeing tour are great ways to see and immerse yourself in the city's sights.
What to Pack for Your San Francisco Itinerary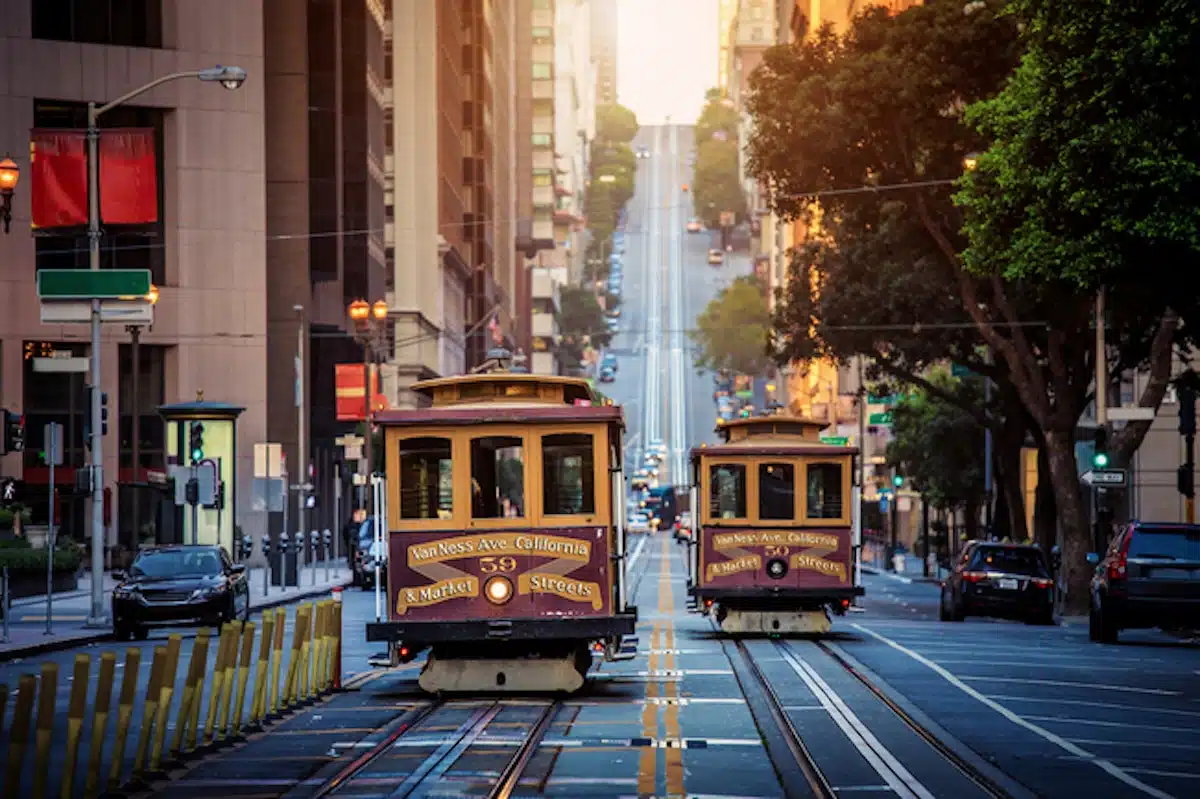 Spending just one day in San Francisco doesn't mean you won't need to pay attention to what you pack. Trust me. Mother Nature loves to throw some odd weather patterns at San Fran.
As notoriously unpredictable as the weather around the Golden Gate Bridge is, having your travel packing list ideas set in stone will be a lifesaver.
Let me level with you. One part of the city can be foggy and chilly, while the other sees golden rays of sunshine.
Tackling San Francisco in one day means you're in for quite a bit of walking, so pack a comfortable pair of shoes (as always, I recommend a pair of Tropicfeel sneakers) and a water bottle. Also, wear layered clothing and remember a light jacket or sweater.
Bring sunscreen, sunglasses, and a sunhat if you're out and about during summer. Tech-wise, carry an external battery charger and your camera. Last but not least, remember to have a lightweight daypack.
Where to Stay for Your 1 Day in San Francisco
One thing I love about San Francisco is the fantastic neighbourhoods and hotels it features. Here are some of the best accommodation options for a one day in San Francisco itinerary.
InterContinental Mark Hopkins (Luxury)
Sitting within the upscale Nob Hill neighbourhood (no giggling, British readers), the InterContinental Mark Hopkins offers high-end luxury blended with historic charm. It features breathtaking rooms and suites with unparalleled views of the cityscape around you.
Omni San Francisco (Mid-Range)
The perfect base for your one-day trip in San Francisco, Omni San Francisco brings together affordable luxury with a great location.
Located within the heart of the city's downtown area, it's ideal for eager explorers. Not to mention that the rooms are sophisticated and spacious.
Green Tortoise Hotel (Budget)
Looking to save some cash? Situated within North Beach, the Green Tortoise Hotel sits ideally located for any type of trip and comes with a budget-friendly price tag.
While this is technically a hostel, you can opt for a private room if you prefer a little more privacy.
Useful Resources
You might only be in the city for a day, but there are some handy tools you'll need to know about – below are some of the best travel resources for your next trip to San Francisco.
Getting Around
While the public transportation system in the city is not as efficient as in other major cities, it does get the job done, albeit slowly.
I suggest getting the MUNI app to help you purchase your bus and train tickets on your mobile device. But, the ultimate way to traverse the city, especially from one attraction to the next, is by using a ridesharing app like Uber or Lyft.
Sure, it might be more expensive than catching the streetcar, but you're only there for one day.
San Francisco One Day Itinerary 
Alright, alright – I know you must be filled with anticipation. Now that the technical aspects of your one-day San Francisco itinerary are out of the way, it's time to dive into what you'll be doing.
One Day San Francisco Itinerary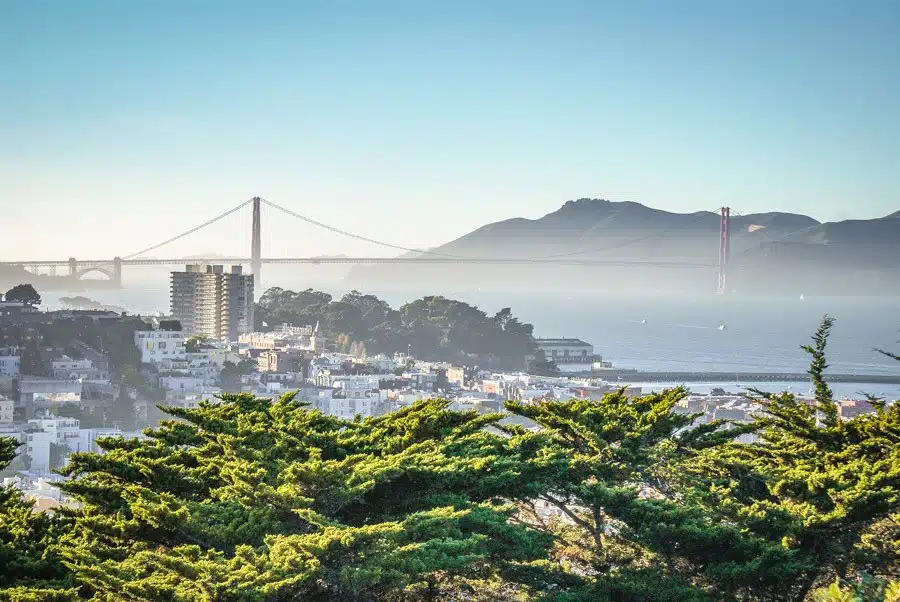 Welcome to your ultimate 24-hour itinerary for San Francisco. While the city hosts a seemingly endless amount of things to do and places to see, your SF in one day itinerary will feature staples and icons of the city.
From an early morning at the monolithic Golden Gate Bridge, through the city's famous neighbourhoods like Union Square, to a delectable dinner, here's what awaits you.
Morning at The Golden Gate Bridge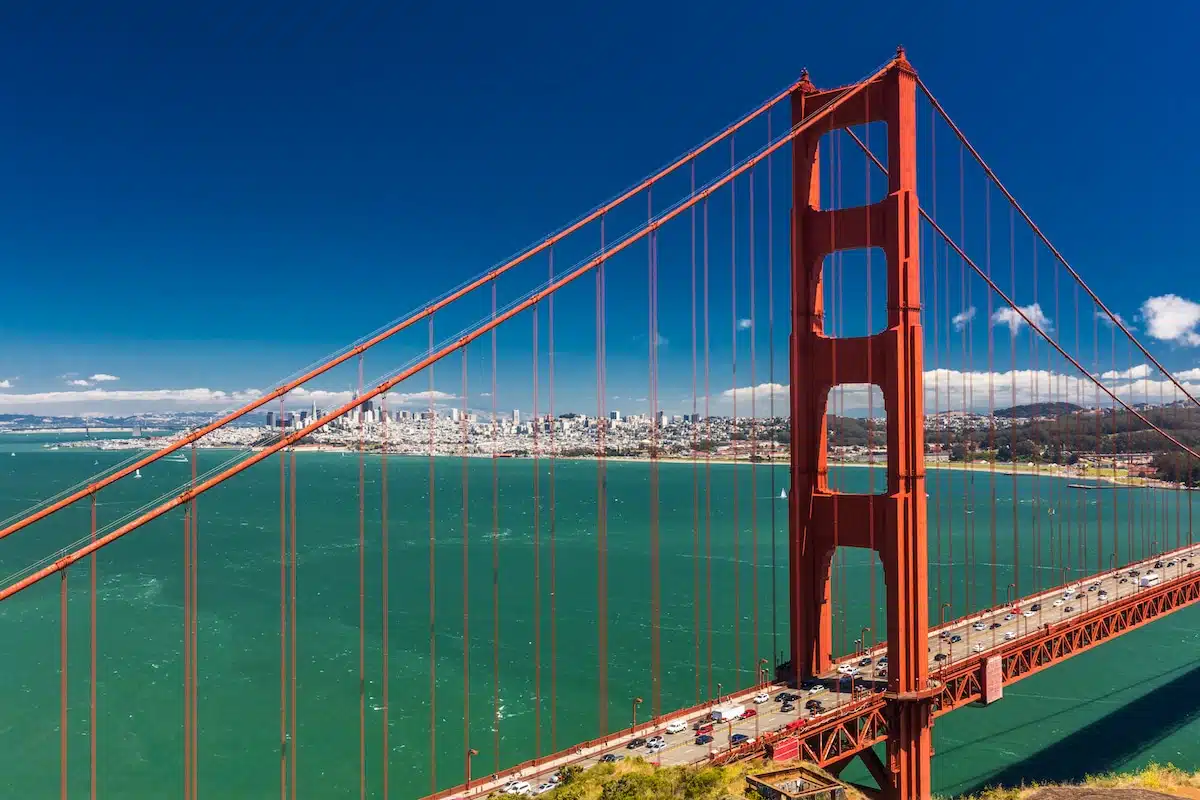 Kick off your day in San Francisco by visiting the top attraction in town, the Golden Gate Bridge. Getting here as early as possible is necessary as the bridge gets very crowded during the day.
Plan to get here by 7am as you'll have the bridge almost entirely to yourself, making photography much more effortless. Most people walk from one end to the other. But stopping at tower number one and turning back gives you the entire experience in a fraction of the walking time.
Tip: Book this San Francisco Golden Gate Bay Cruise to get a different perspective of the famous landmark.
Head Into Golden Gate Park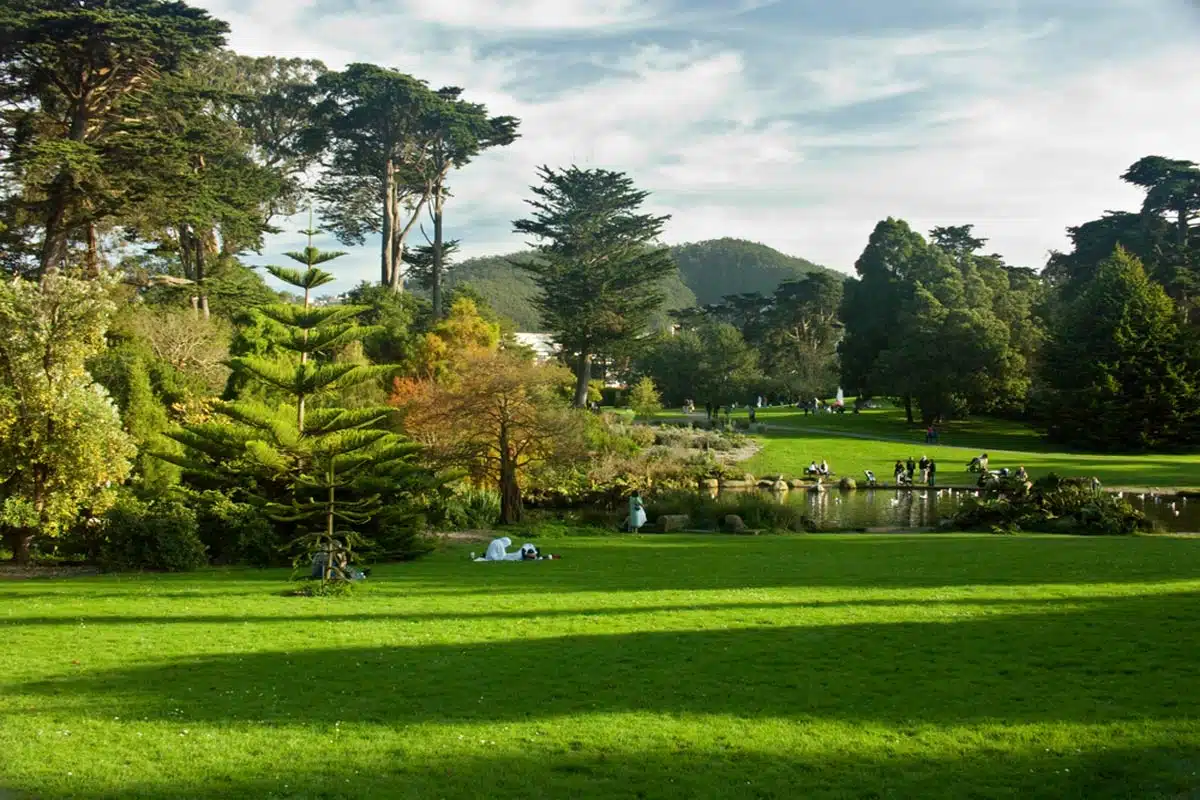 Next up, you'll head to Golden Gate Park, which is bigger than Central Park, yes, that Central Park. It doesn't take any prisoners, considering what you'll find inside.
The park is home to actual American bison, the same bison you'll find in Yellowstone. Beyond that, there are two windmills, a lake, a few sports fields, an imposing giant stone cross, and tons of gardens throughout the park.
You could easily spend an entire day here, but I suggest sticking to some of its core attractions: The California Academy of Science, De Young Museum, and the Conservatory of Flowers.
Grab Breakfast
Once you've swooned and snapped the bridge, and had a quick wander around the park, it's probably around 9/10am. In other words, it's definitely time for some breakfast.
While there are a crazy number of fantastic places to indulge in, there are also some standout favourites you shouldn't skip. Using Uber, get a ride to any of the following:
Zazie in Cole Valley – An unbeatable eatery focused on serving the best in French cuisine with indoor and outdoor seating.
Outerlands in Outer Sunset – You can't go wrong here for a hipster-chic take on dining. With a menu offering some of the best dutch pancakes in the city, it's perfect for breakfast.
Tartine in Sunset – A bakery with a cult following in the city, this is one staple San Francisco eatery you need to visit.
Visit the Palace Of Fine Arts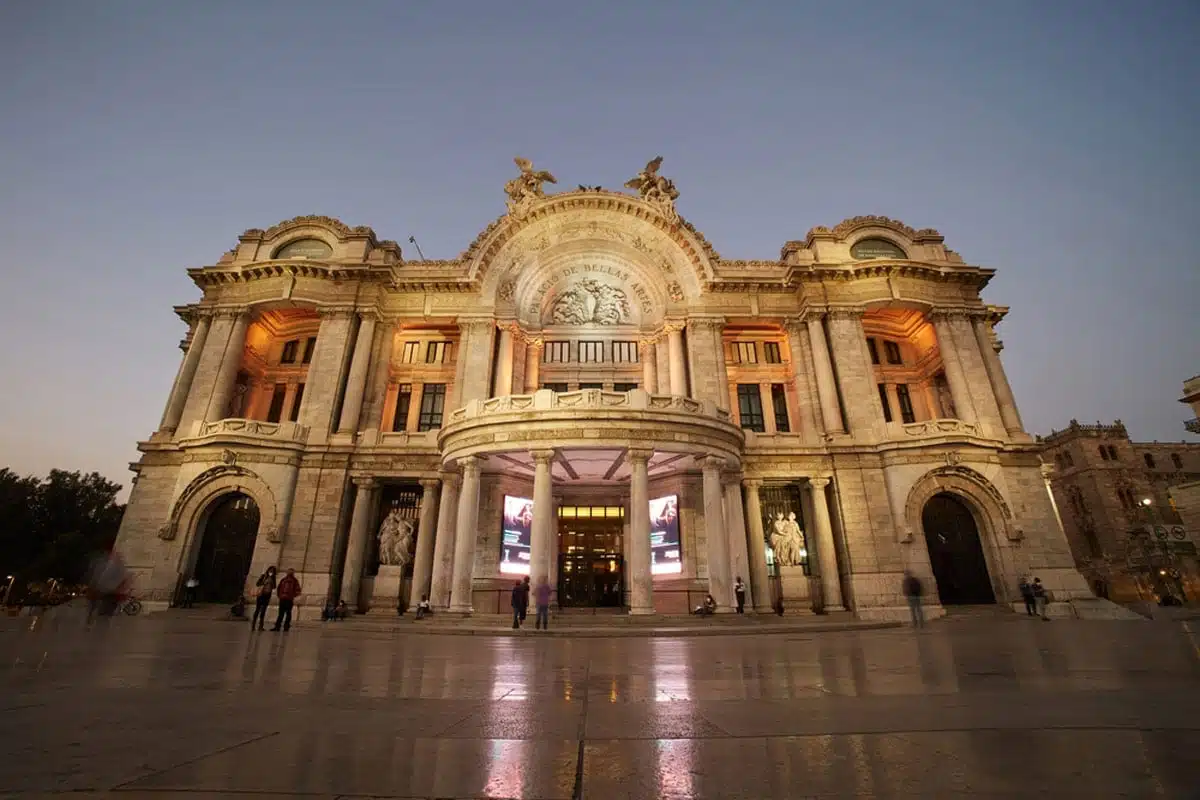 After breakfast, it's time to fall back into your one-day in San Francisco itinerary. Next up, you'll head to the historic Palace of Fine Arts, which sits on Marina Boulevard.
Initially built in 1915 for the Panama-Pacific exposition held in San Francisco and renovated in 1964 and 1974, it is the only remaining structure left. Designed in Greco-Roman style, the palace mimics an ancient Roman ruin.
It's one of the city's most recognisable landmarks, and you can take a stroll around the stunning lagoon or unwind at the outdoor rotunda.
Discover Haight Street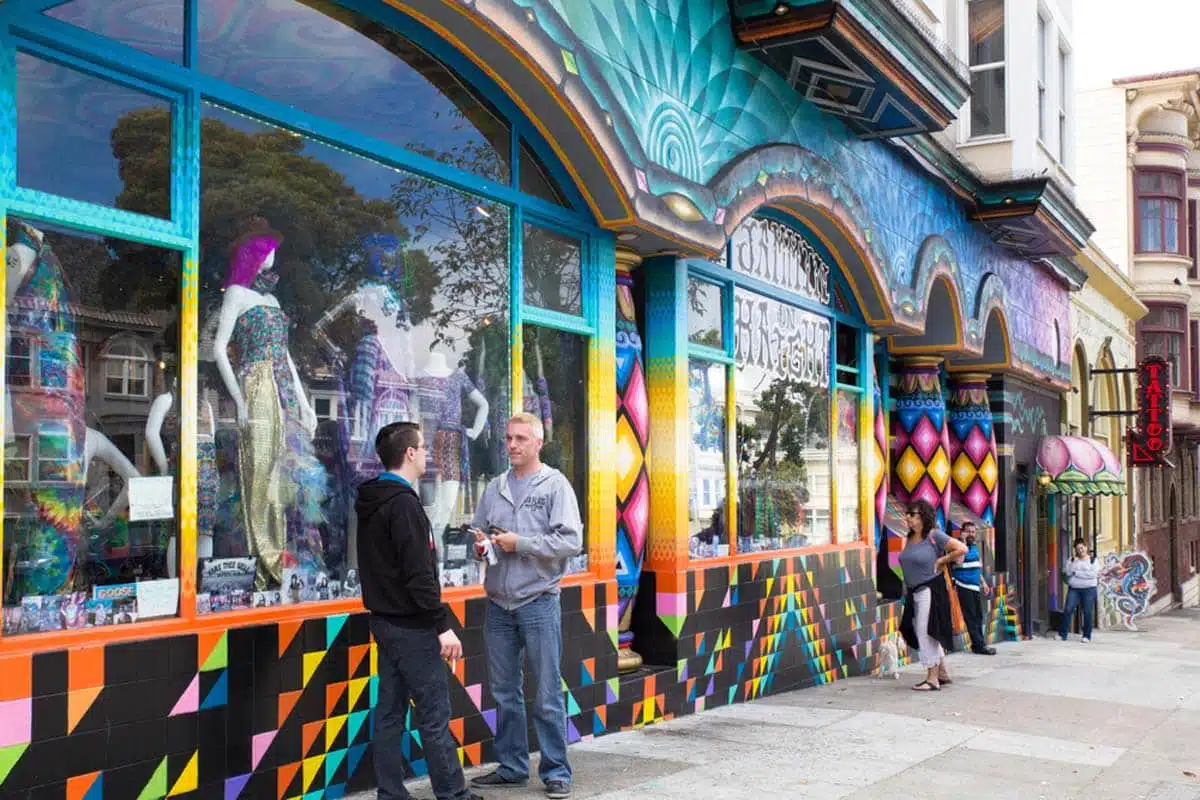 Your next stop is an easy and quick stroll from the Palace of Fine Arts and begins in Stanyan. Welcome to hippie heaven, as Haight Street is famous for its bohemian and hipster vibes.
Begin your exploration of its boutique and independent stores at the corner of Haight and Ashbury, widely considered the epicentre of the 1960s counterculture movement. Head west down Haight for a stunning display of hipster retailers and eateries.
Mid-day Stop in Hayes Valley
Taking the #7 bus from Haight Street or grabbing an Uber, you're heading for Geary Street, about two blocks away. It's a fun little hidden gem of an area where the buildings are colourful, the shopping is upscale, and the food is delicious.
Here, you'll find an eye-catching plaza full of art sculptures, numerous shipping containers turned into bars and cafes, and dozens of friendly dogs roaming around. And if you're hungry, stop at Souvia, a tantalising Greek eatery.
Roam Around Union Square & Chinatown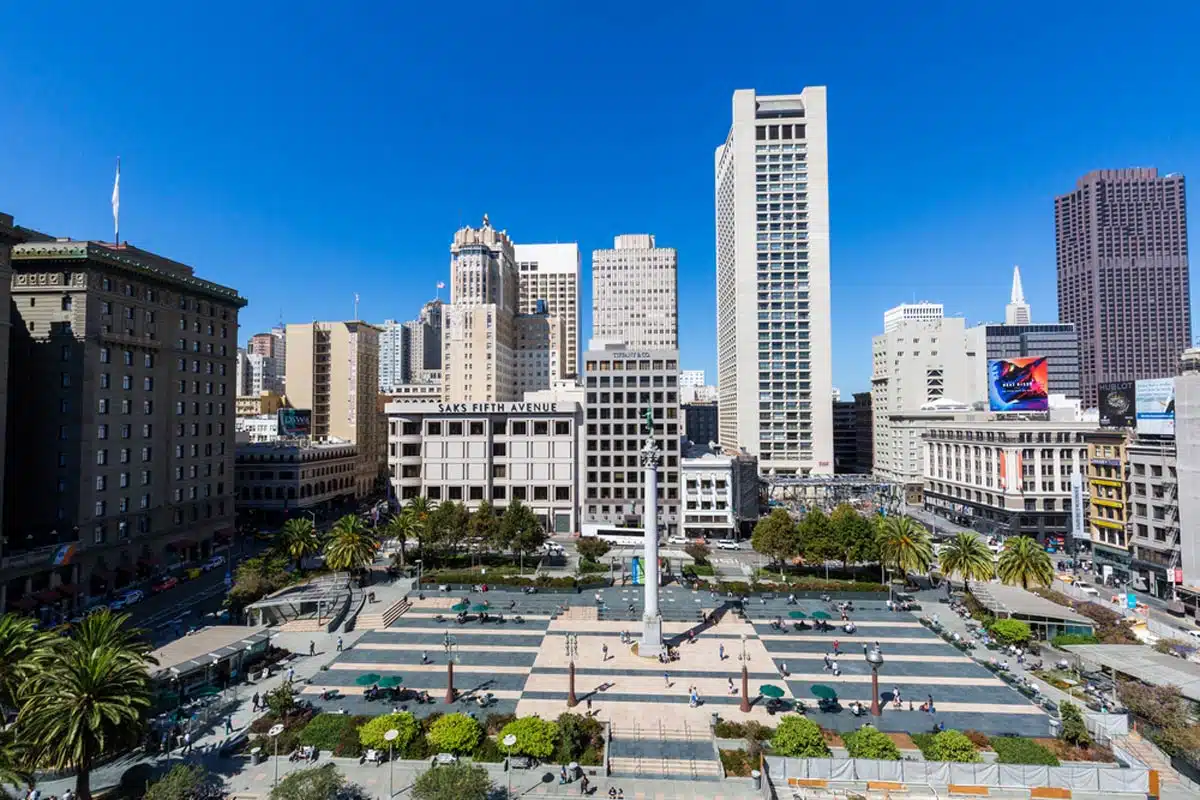 It's now early afternoon (around 2pm, if you're following this guide strictly) and, after exploring Hayes Valley, grab the #7 bus and hop off at the Powell Street stop.
Starting at Market and Powell, you'll explore the stunning Union Square. While many come to shop, for a day in SF, you're just sightseeing.
The square is beautiful and often boasts few art shows during summer, while there's a giant tree and ice rink at Christmas for winter fun.
Don't spend too long wrapped up in the hustle and bustle of this area, though. Making your way to Dragon's Gate, you'll reach the entrance to Chinatown.
Officially the oldest Chinatown in the United States, there are quite a few things to add to your list of what to see in San Francisco in one day. Must-see attractions include the stunning dragon mural at Grant and Vincent Court.
Grab some buzzworthy snapshots of hundreds of red lanterns that hang in the middle of Chinatown on Grant. Finally, head to 56 Ross Alley and visit one of the world's most famous Fortune Cookie Factories.
Walk Down Lombard Street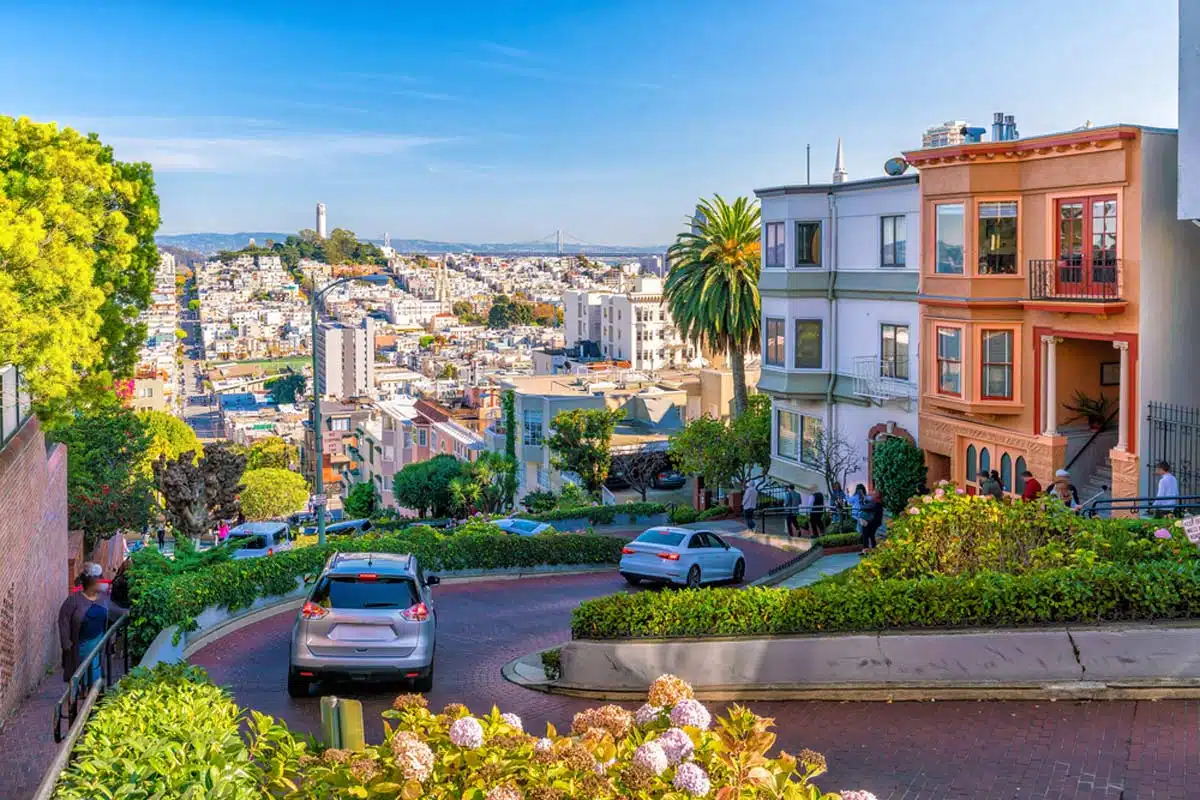 Another unmissable spot – Lombard Street.
I hear you – why would a street be a what to see in San Francisco in a day highlight? Well, this street is unlike any you've seen before.
It winds back and forth downhill in such an eclectic fashion that you'll quickly see why it's a stunning sight. It's the most photographed street in the city, and from the top, you can catch snapshots of the skyline that you can't get anywhere else.
See where those comfy trainers come in clutch now? Thought so.
Start the Evening at Fisherman's Wharf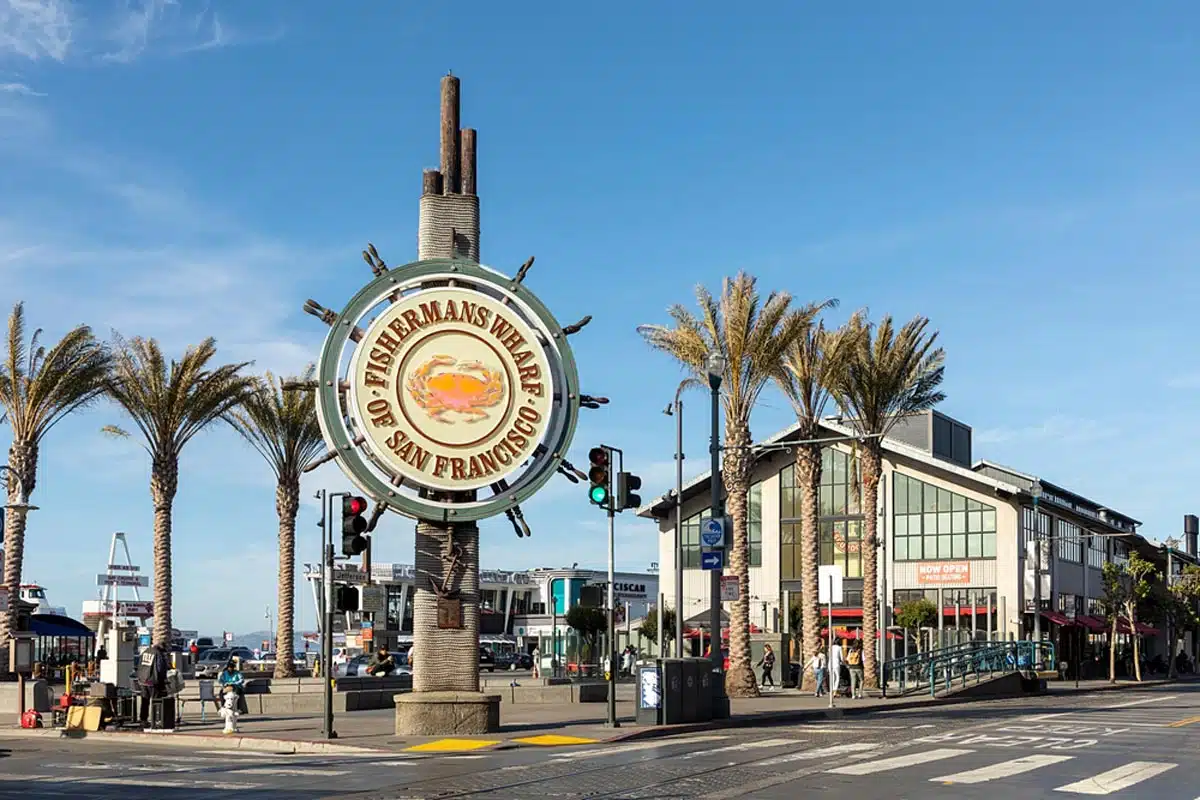 Easily one of the city's biggest tourist attractions, Fisherman's Wharf is an absolute must-visit during your day in San Francisco. Featuring a plethora of things to do and see, make sure you plan your trip here well.
Watch sea lions from Pier 39, pay a visit to the Aquarium of the Bay or just wander around and take in some epic sights (sadly, there's definitely not enough time to take a tour of Alcatraz Island).
Indulge in a Late-Night Dinner at The Ferry Building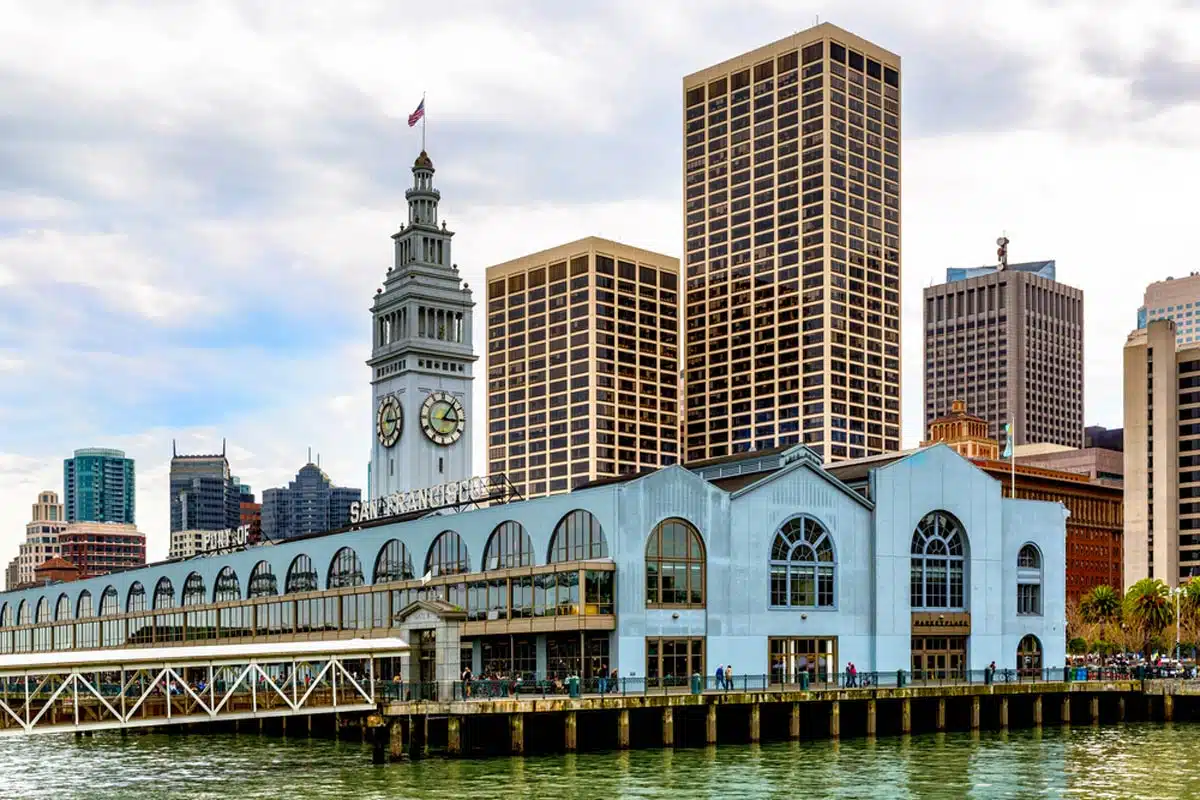 So, realistically, it's probably around 8pm by now (I told you that this was going to be a jam-packed day). I guarantee you're hungry, right?
Yes, San Francisco boasts hundreds of fantastic places to indulge in an unforgettable dining experience. However, for this itinerary, you're heading to the iconic Ferry Building to wine and dine at the end of your trip.
Here, you can delight in a massive selection of different eateries, each bringing something unique to the table. From high-end fine dining at the Slanted Door (if you love Vietnamese fare, you shouldn't skip this one) to easy on-the-go bites, you're spoilt for choice.
Or, for a more quick and casual bite, head to Gott's Roadside to sample imaginative dishes such as Ahi Poke tacos with a Californian twist.
San Francisco Itinerary: Map
Read More Travel Tips for Your San Francisco Itinerary