Looking for the best places to go skiing on the East Coast? These are the mountain resorts you need to hit up. Catch you on the slopes!
One of the best things about winter is the abundance of snow-drenched mountains enticing skiers of all levels to their slopes.
Perhaps you've already hit up the best ski resorts in California for that fresh powder, but now it's time to tackle the East Coast.
It's colder, that's for sure — so pack your bags and get ready for some of the most epic places to release your inner ski bunny! Let's take a look at some of the best resorts for skiing on the East Coast.
Best East Coast Ski Resorts
Stowe Mountain Resort, Vermont
Best for Long Ski Runs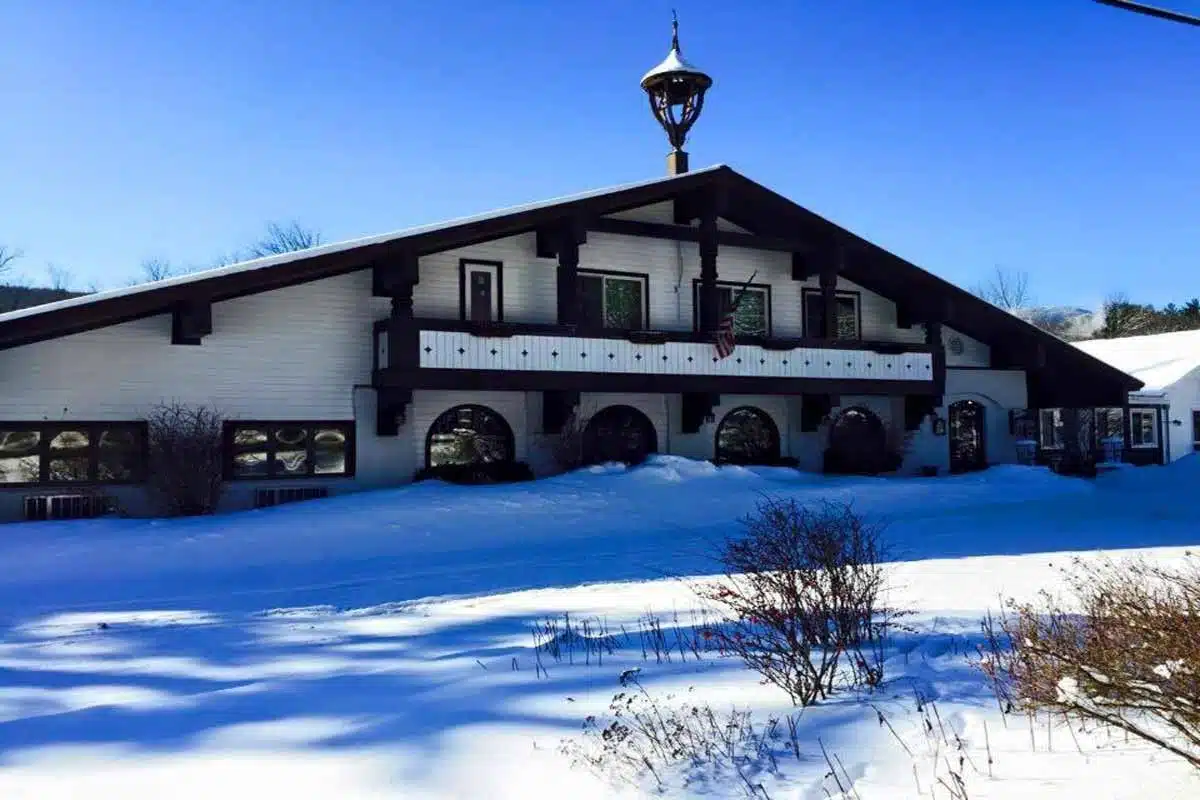 It's the "Ski Capital of the East", according to those in the know, so you couldn't ask for a more perfect location for East Coast skiing.
Based at the bottom of Vermont's highest peak, Mount Mansfield, the Stowe Mountain Resort boasts more than 116 trails, some of which are the longest ski runs this side of the US. Pretty knee-wobbling stuff, we think.
There are cross-country trails to enjoy too, but if skiing isn't your vibe, take to the sleighs or snowmobiles for the ride of your life. There's also ice skating and an on-mountain adventure zone for some family friendly fun.
Suggested Stay: Northern Lights Lodge
Okemo Mountain Resort, Vermont
Best for Snowboarders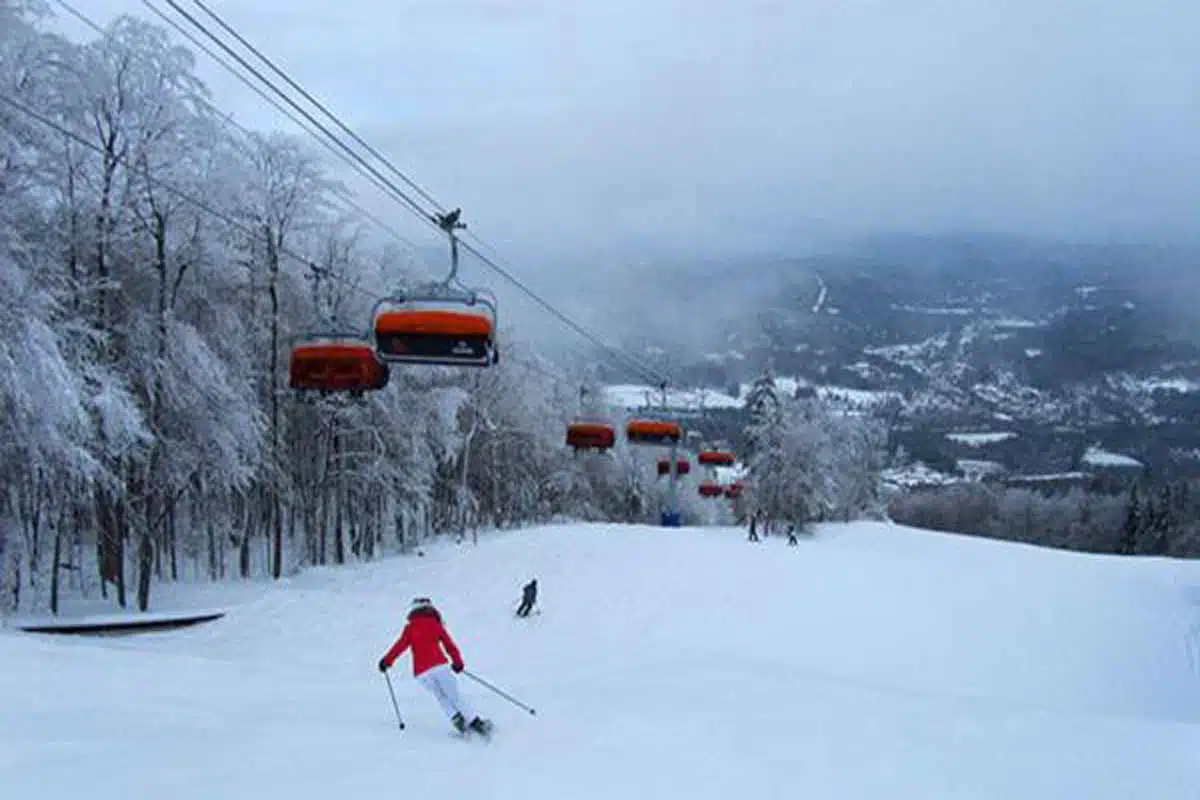 It may not have death-defying plunges for adrenaline fanatics, but this resort has got the East Coast's longest superpipe. It also has nine of the most innovative terrain parks. Put these together and it makes for some epic East Coast snowboarding.
But skiers will love the 121 runs available and the guaranteed pristine powder thanks to the snowmaking machines.
After you've hit the slopes, take a ride on the Timber Ripper Mountain Coaster, or fly over the ice on a covered ice-rink. This is one resort you won't forget in a hurry.
Suggested Stay: Jackson Gore Village
Bretton Woods Mountain Resort, New Hampshire
Best for Cross Country Skiing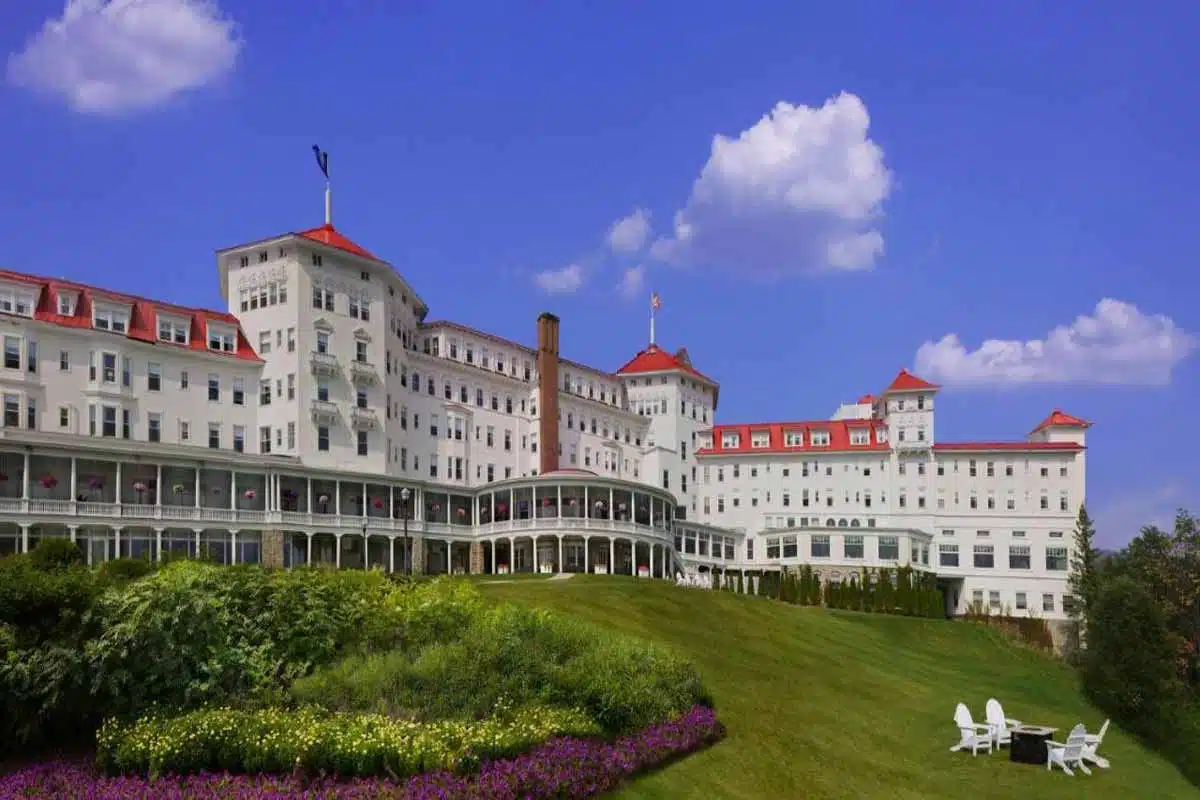 Bretton Woods caters for the fancy ski bunnies and bros. So if you like to look lush on the slopes, this is one of the best ski resorts on the East Coast for you.
It also happens to be the largest ski resort in the state with 464 acres of skiable ground offering 62 trails, 35 glades, and even three terrain parks.
It also has very dependable snow conditions, guaranteeing a splendid day hitting the trails. While it offers zipline, fat-biking, and sledding activities, it's best known for its cross-country trails from the Nordic Ski Centre.
Suggested Stay: Omni Mount Washington Resort
Killington, Vermont
Best for Pro Skiers and Party Lovers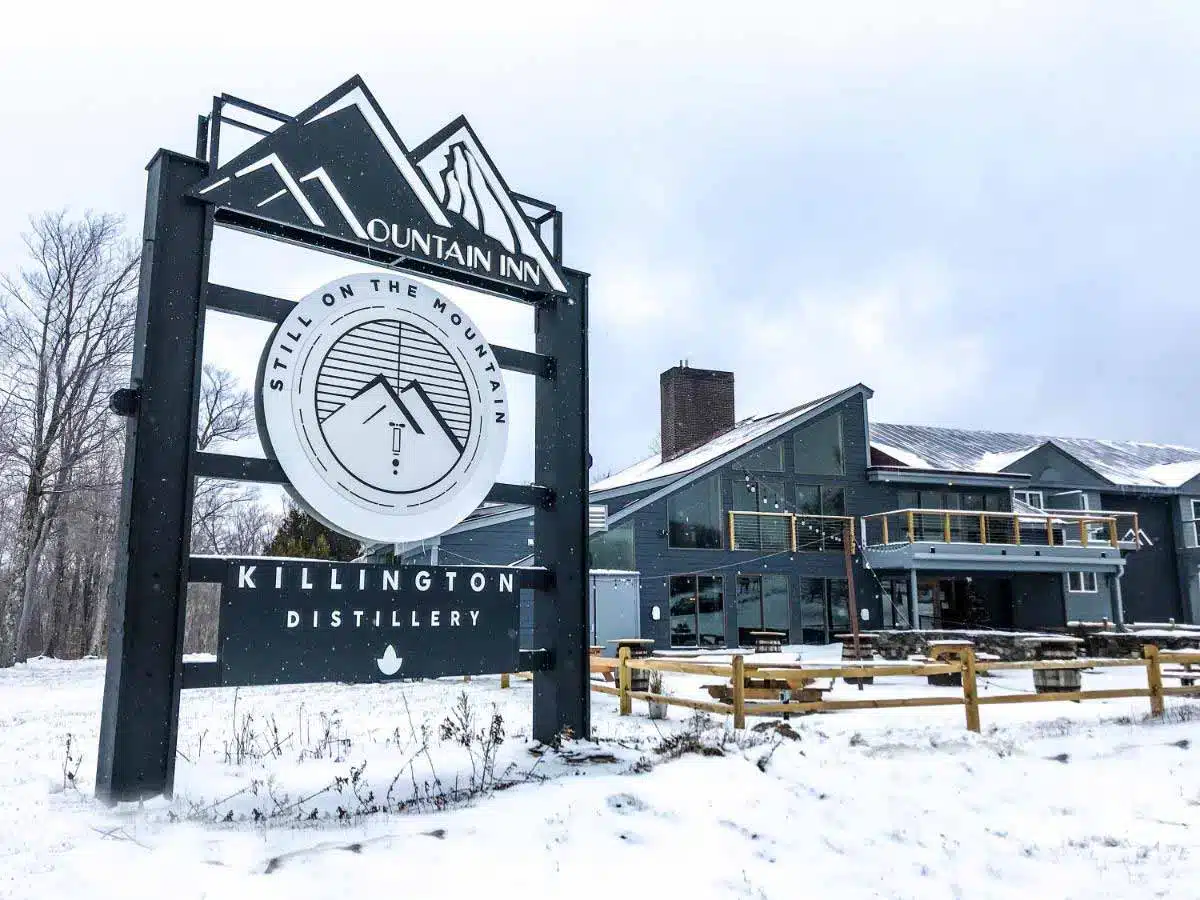 The young people flock to this party mountain that offers spring skiing, sometimes as late as June. Mainly for the Apres Ski, we'll admit, but the excellent slopes are also a huge pull.
It also has an impressive number of black diamond trails (one of the trickier slopes) — 60 to be exact, making it one of the best East Coast ski resorts for adrenaline junkies with some advanced skills.
Kellington also has the most expert terrain of all the resorts in Vermont. But intermediates will be more than satisfied with 53 trails and beginners with 43 trails to choose from. The variety of terrain is what people love — everything from steep drops to wide cruisers and narrow trails is here. There's also six parks to choose from for snowboarders.
Suggested Stay: Mountain Inn at Killington
Jay Peak Resort, Vermont
Best for Tree Skiing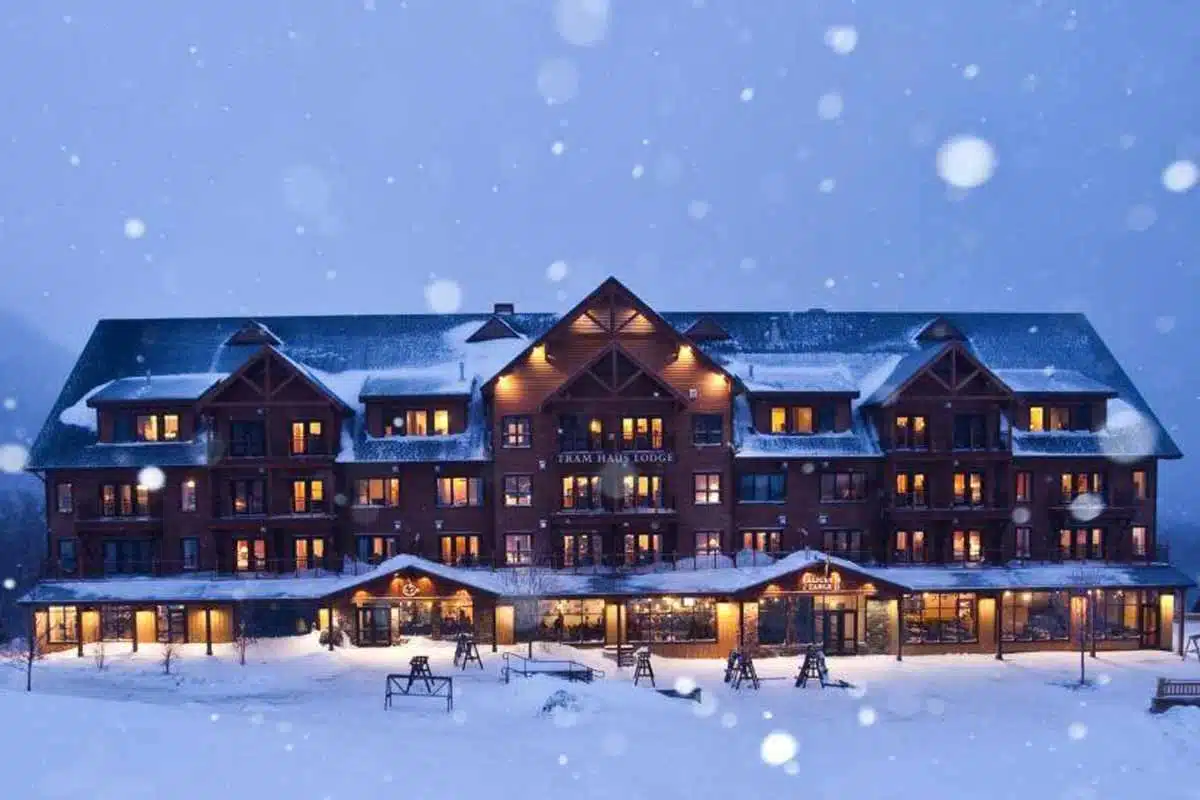 It might boast a remote location, but Jay Peak is one of the best ski mountains (East Coast) for high natural snowfall and tree skiing glades.
It's a rare gem that offers both beginners and advanced skiers a tree skiing experience across its 385 acres. You also have time on your side, as you can ski happily from mid-November until around mid-May on these picturesque slopes.
Jay Peak happens to be the only resort in Vermont to have an aerial tramway that climbs from the base to the 3,968-foot summit. It also offers ice-skating, sleigh rides, and a spa to soak away the muscle tension after all that skiing. You'll find us there.
Suggested Stay: Jay Peak Resort
Whiteface Mountain, New York
Best for Vertical Drops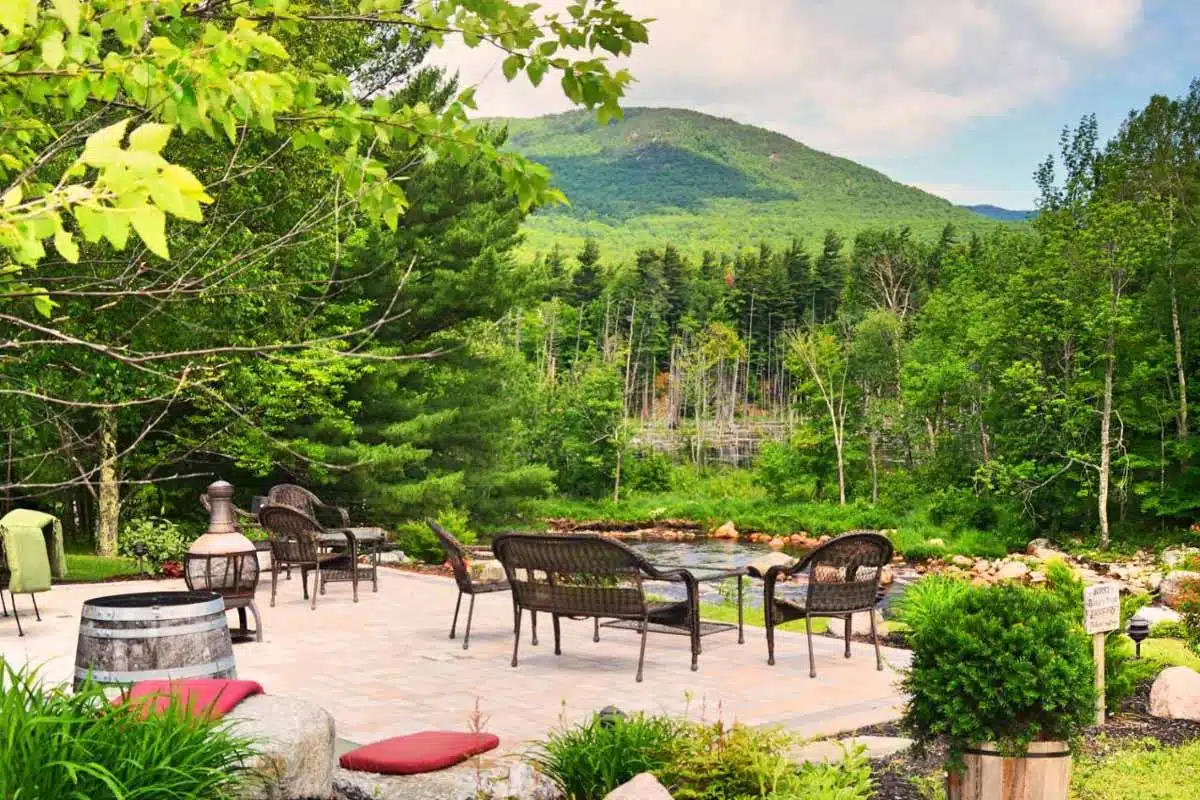 If the best East Coast skiing means plunging down vertical drops for you, then Whiteface Mountain is the place to be. Plenty of its 86 trails are suitable for beginners, but this mountain has more vertical drops than any other ski resort this side of the US — 3,429 feet of it, to be exact. Knee-wobbling heights are to be expected.
There are also 35 acres of double-black off-piste wilderness terrain for the adventurous, with dense glades and steep chutes. It was even the location for the 1980 Winter Olympics, so you're in great hands.
If you're over skiing for the day, go for a few laps around the speed skating oval, or hop in a four-person toboggan and ride to a frozen Mirror Lake – Cool Runnings style. You might come away feeling like an Olympic champion yourself.
Suggested Stay: Hungry Trout Resort
Gore Mountain, New York
Best for Advanced Skiers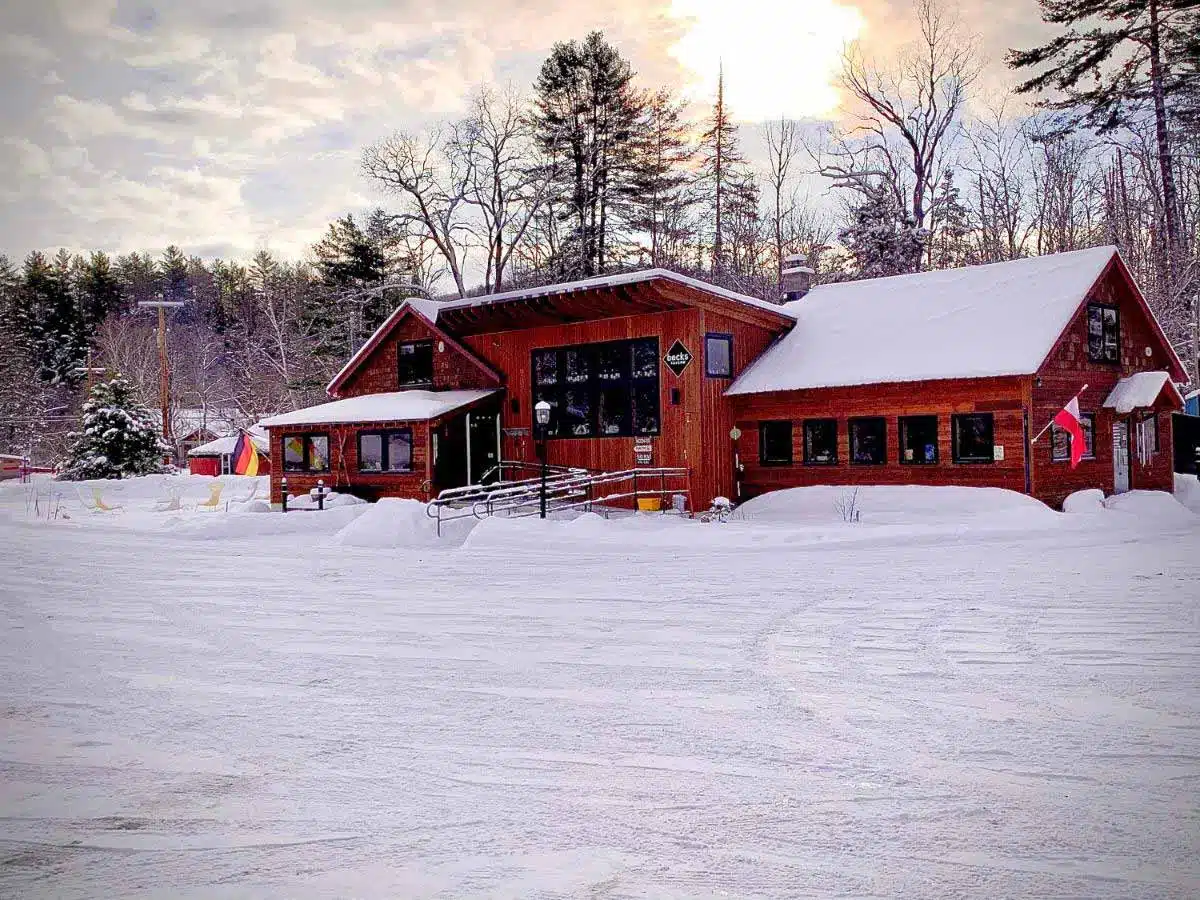 Possibly one of the best mountains on the east coast for experienced skiers, Gore Mountain is a legendary peak with 27 glades, and 40% of its 119 trails are black diamond status.
It technically combines with 3 other mountains in the area — Bear Mountain, Burnt Ridge, and Little Gore — to create an impressive 446 acres of skiing ground and 2,537 feet of vertical drop. Adrenaline rushes are practically guaranteed.
Only 10% of the trails are suitable for beginners, so if you're a tad wobbly and haven't quite found your ski legs yet, you won't have many options. There's plenty for intermediates to enjoy, though — more than half the trails are intermediate-friendly.
There's also alpine skiing and nine cross-country trails, including snowshoe trails. There's even night skiing available.
Suggested Stay: Gore Mountain Lodge
Mount Snow, Vermont
Best for Intermediate Skiers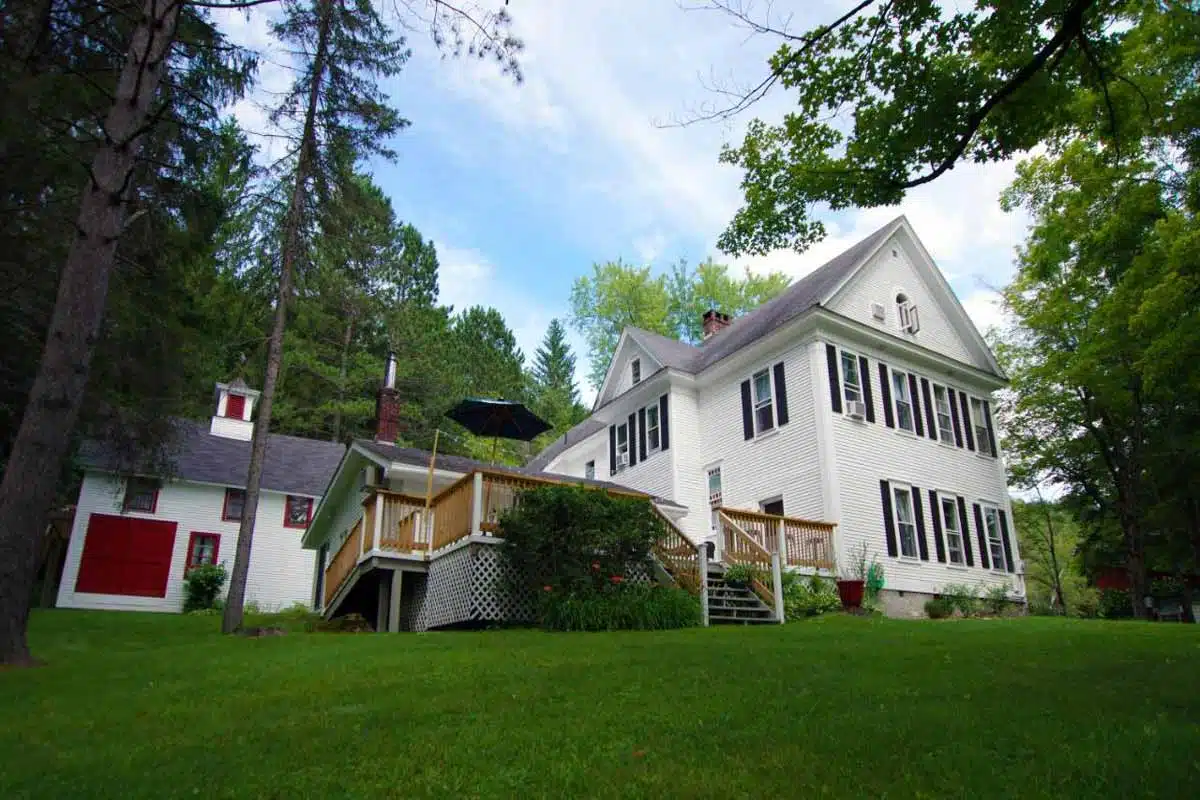 This could be the weekend getaway on the East Coast you've been dreaming of. Who are we kidding – it most definitely will be.
Mount Snow has a loyal fanbase due to its unparalleled snowmaking, superb lift system, and wide variety of intermediate trails over its 589 acres of white powder. It offers 80 trails altogether, with one double black diamond and a three-mile cruiser for beginners to enjoy.
The north face even has ungroomed trails for purists. It also boasts terrain for snowboarders, and guarantees a snowy smile on your face with its 899 snow guns if nature disappoints.
Mount Snow is part of the Epic Pass family since it was acquired by Vail in 2019, so you'll need to reserve your ticket in advance.
Suggested Stay: The Wilmington Inn
Cranmore Mountain Resort, New Hampshire
Best for a Resort Town Experience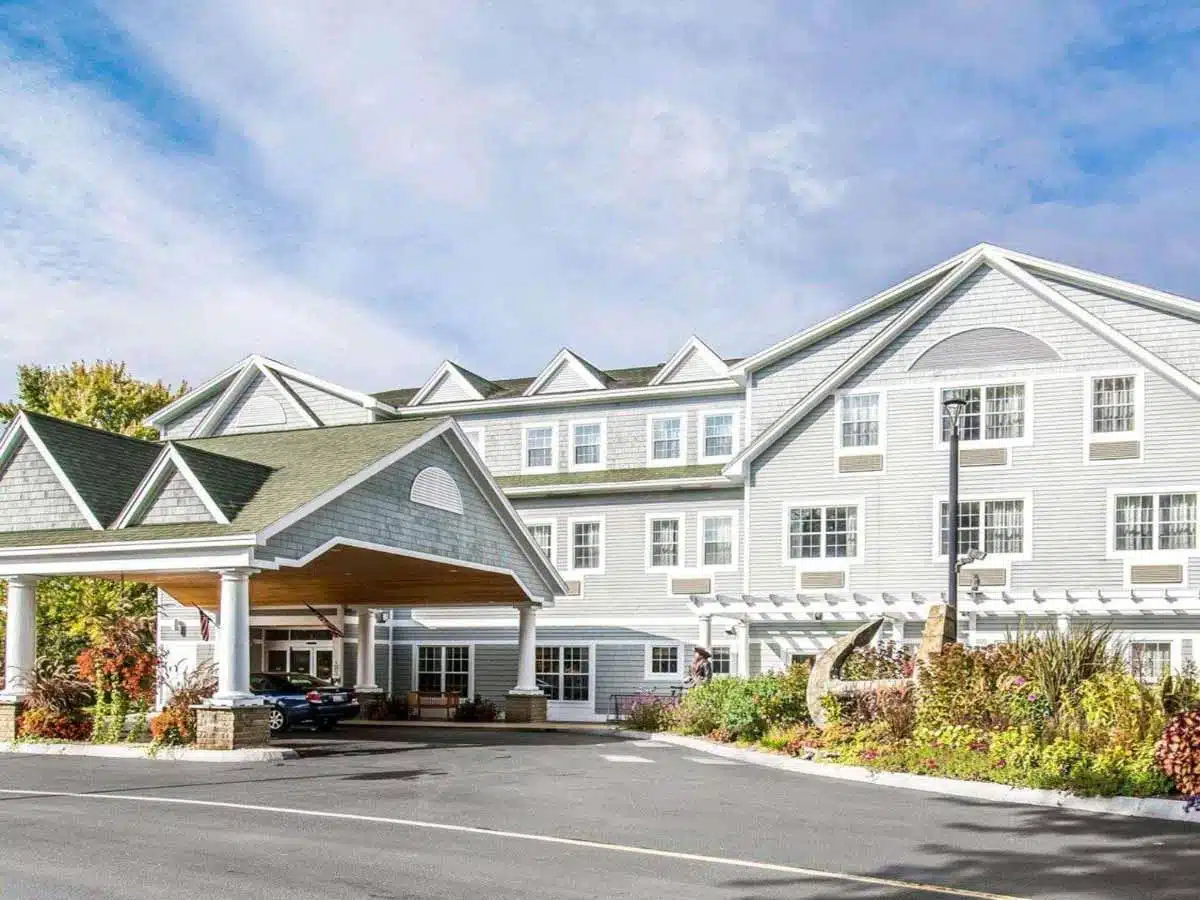 As one of the first recreational ski resorts from the 1930s, Cranmore remains among the top East Coast ski resorts to this day. There Are 57 trails crisscrossing more than 200 acres of terrain.
You'll be glad to know that the views from all of them are breathtaking, with Mt. Washington and the Presidential Range sitting just across the valley.
Mostly the trails face West, so the afternoons promise a sunny ski session to moderate the cold winter chill. At its base is North Conway, a ski resort town that offers plenty of dining options and brand-name ski wear. It's all pretty affordable, too!
Beginners, intermediates, and advanced skiers alike will rejoice at the trail offerings.
Suggested Stay: Comfort Inn & Suites
Loon Mountain Resort, New Hampshire
Best for Skiers of All Levels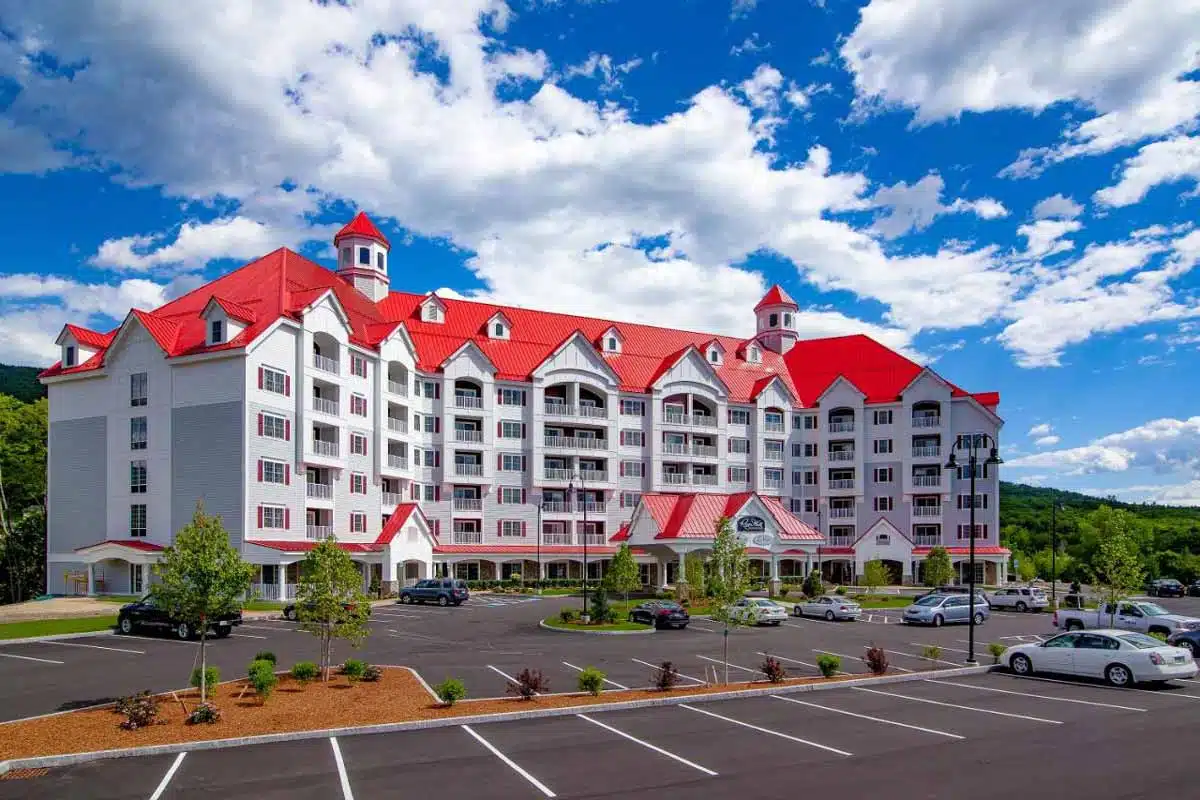 Only two hours outside of Boston, Loon Mountain's two sections sit atop three peaks within the White Mountain National Forest. Offering 61 trails and a vertical drop of 2,100 feet, they're pretty evenly divided between skill levels.
Whether you're a beginner or an expert, there's something for everyone on the slopes and in the terrain parks. Most of the terrain faces North, so the snow holds well and lasts longer into spring.
Even if skiing isn't the ultimate reason for your vacay, you can go snow tubing, snowshoeing, cross-country skiing, ice skating, or flying along a zipline.
Suggested Stay: Riverwalk Resort
Sugarbush, Vermont
Best for a Luxury Experience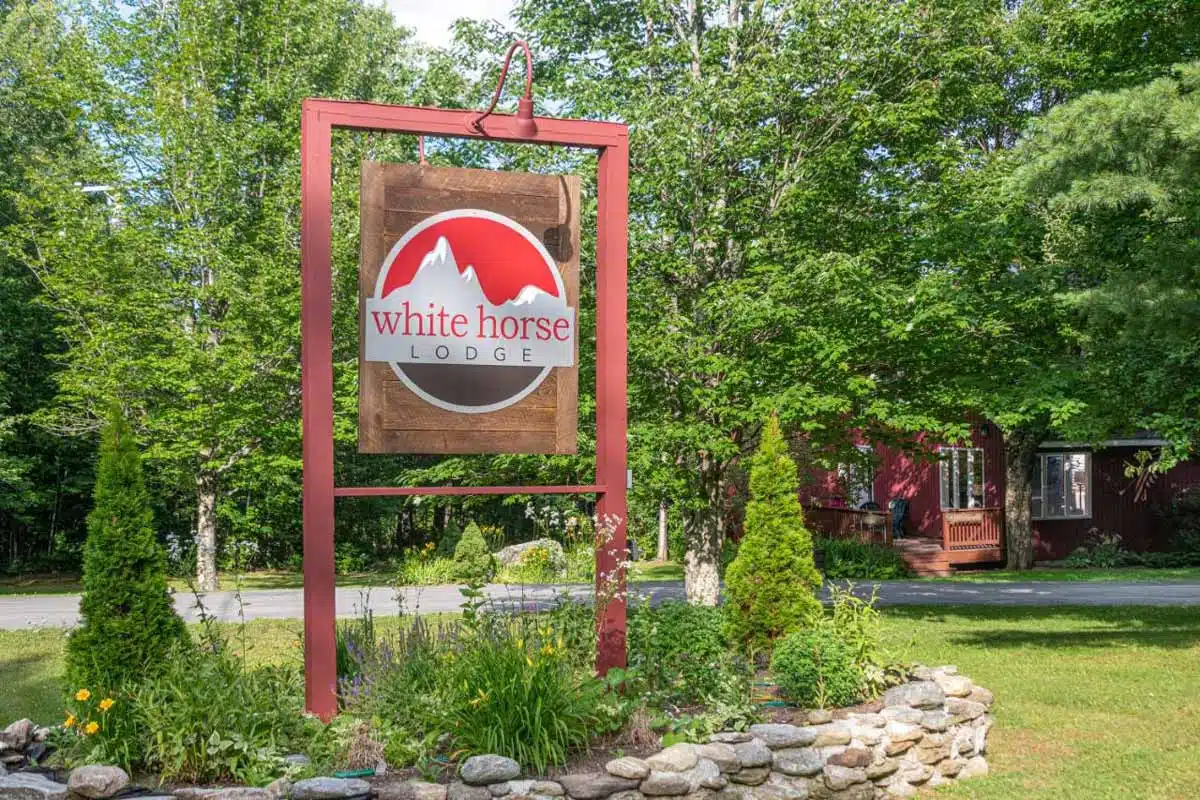 A favourite of jetsetters in the 1960s, the gorgeously designed village of Sugarbush (stop giggling, you!) is still one of the best northeast ski resorts.
Expect fine-dining, groomed trails, and the highest chairlift in Vermont, climbing above the trails and glades on Mt. Ellen.
Experts will thrill at the 36 trails and 21 glades, along with about 200 acres of feisty backcountry terrain. Half of the 111 total trails are for intermediates, though, and 24 for beginners. So everyone will find their perfect bunny slope.
There's also three terrain parks to welcome snowboarders.
Suggested Stay: White Horse Lodge
Stratton Mountain, Vermont
Best for Beginners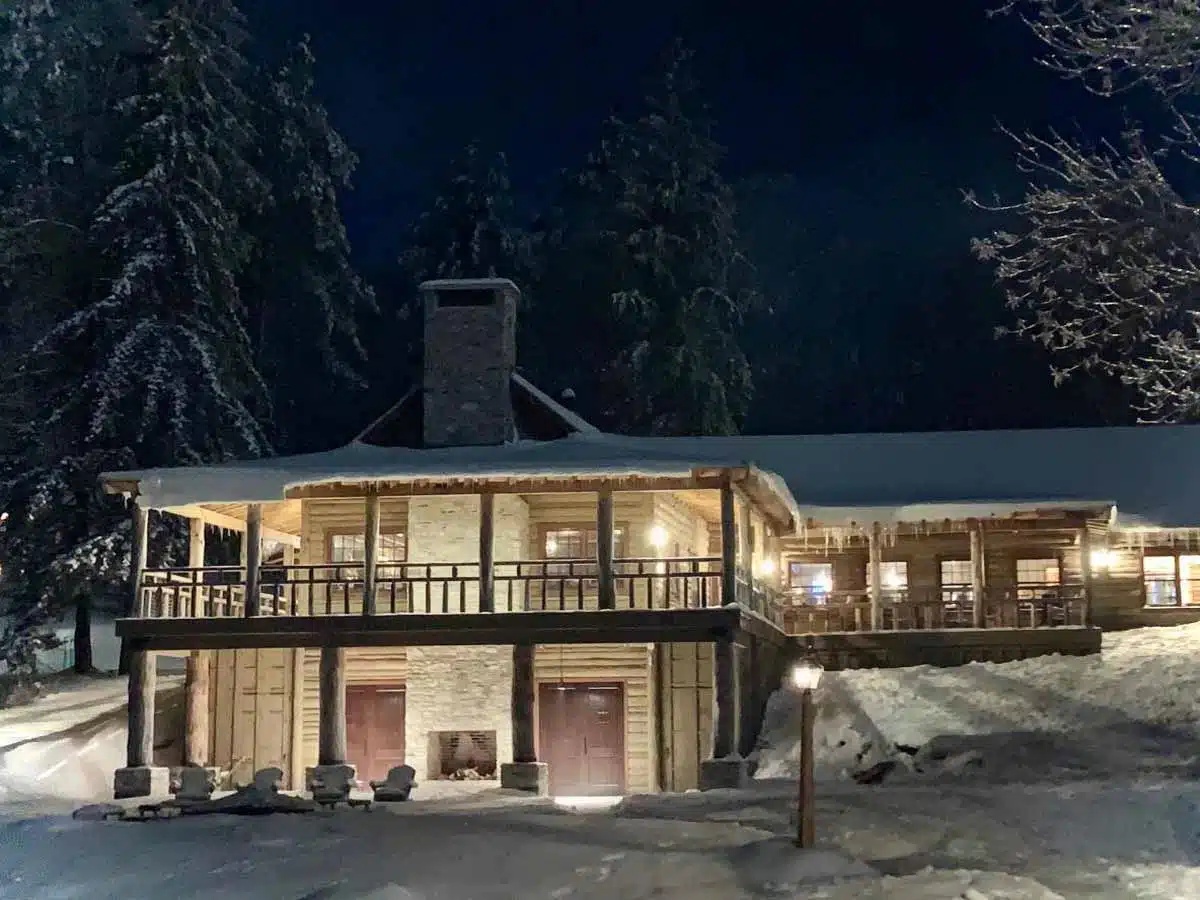 Nervous on your skis? Don't worry – with fast lifts and prime snow conditions, Stratton is one of the best places to ski on the East Coast. The 99 trails and 160 acres of gorgeous glades offer plenty of options for beginners — a whopping 41 trails. There are also 31 blue trails and 28 black diamonds, though, so no one will leave disappointed.
Their new Snow Bowl Express makes getting to the summit a breeze, so popular trails like the World Cup and the tree-lined Drifter are within easy reach.
At the luxury Euro-style village below, you can enjoy dogsled tours, skating, and sleigh rides, as well as shopping and dining. Because Apres Ski is the best part, right?
Suggested Stay: Seesaw's Lodge
Sugarloaf, Maine
Best for a Remote Backcountry Experience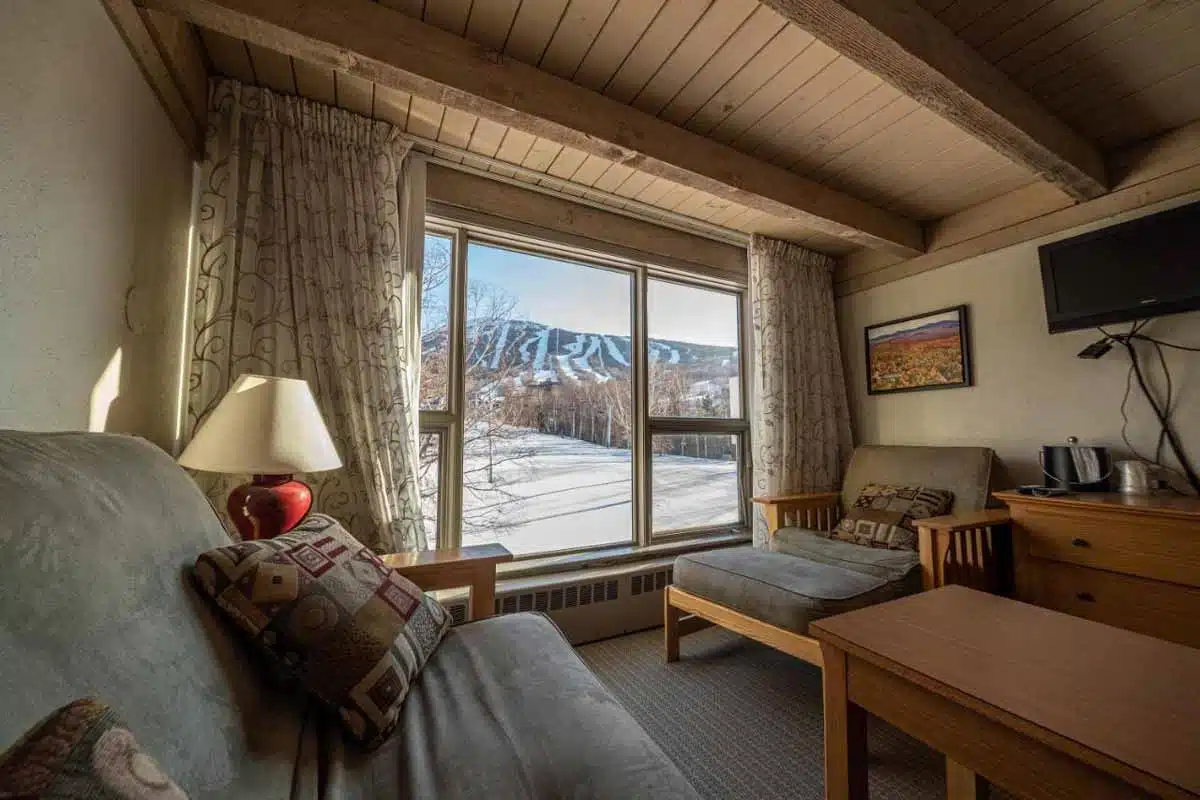 Yes, it's remote, but that's the draw for some nature lovers who want to escape the bustle of urban life and hit the country in a big way. It also has the only lift-served skiing in the east that goes above the treeline.
You'll find wide open snowy fields boasting 161 trails and glades in Sugarloaf, the second largest ski area in the eastern US. 1,240 acres of developed terrain, including 2,820 feet of vertical drop, await you, as well as a 3.5-mile run cruising down from the summit.
There's also cross-country skiing, skating, and snowshoeing available, if you're feeling brave.
Suggested Stay: Sugarloaf Inn
Snowshoe Mountain, West Virginia
Best for Spectacular Views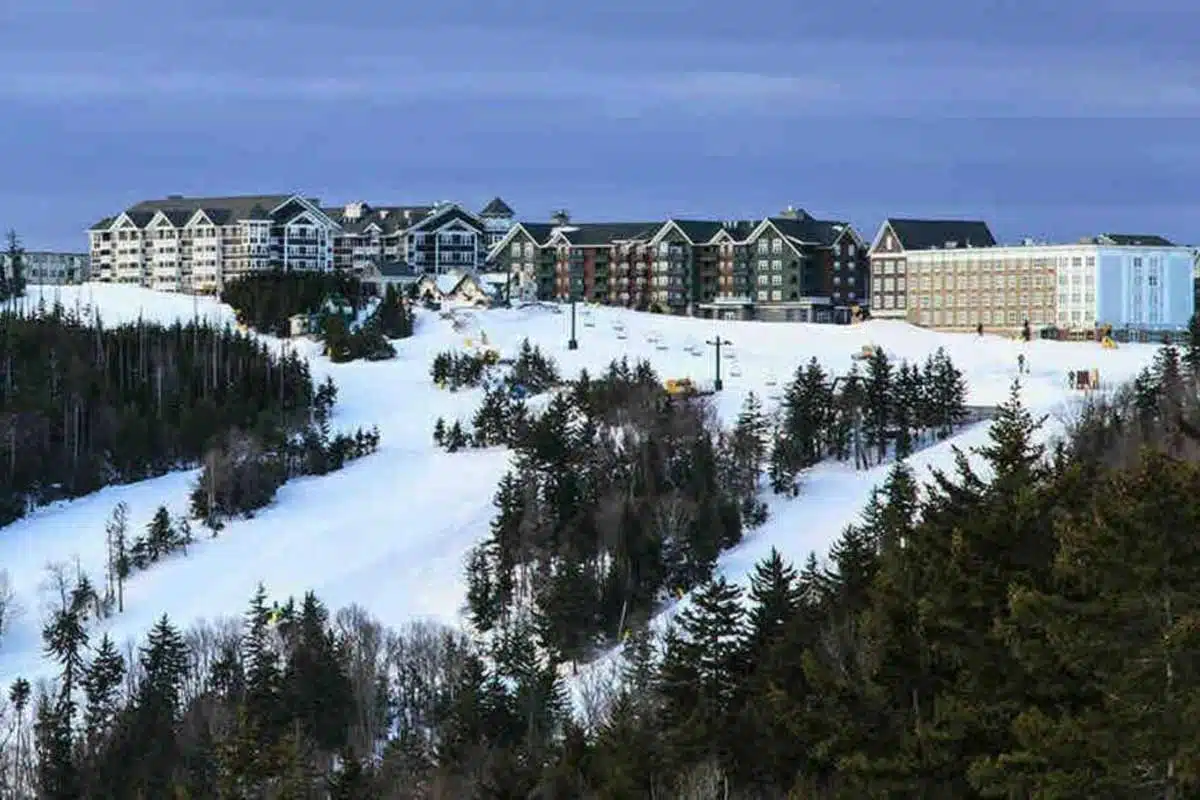 Most people flock to the northeast for guaranteed fresh powder, but we'll let you in on a little secret: There are options further south on the East Coast.
Snowshoe is a case in point. It has 60 trails across three areas and great verticals at about 1,500 feet. The mountain gathers 15 feet of snow annually at its 5,000-foot elevation, supplemented by snowmaking. So no worries about a lack of skiing here.
About a quarter of the trails are for the experts, but the gentle slopes of Snowshoe Basin will cover the beginners nicely. The views of the surrounding snow-covered trees and mountains as you drift down the slopes are pretty spectacular, too.
Suggested Stay: Highland House
Practical Tips for Best Skiing on the East Coast
Vail Resorts like Stowe limit their ticket sales to keep the slopes from being too crowded, so it's best to book early if you plan on going to one of them.
Layering is important. You need to stay warm in the wind or on chilly ski lifts, but shed layers as you heat up through exercise. Get waterproof gear, not water resistant. It won't be enough to keep out the slush and banish the cold.
High altitudes dehydrate you, so keep your water levels up while you enjoy the slopes.
Best Skiing on the East Coast: Map
East Coast Skiing: Read Next