Ready to discover the best hikes near Denver? These are the best trails and parks to help you reconnect with nature.
There are plenty of things to do in Denver but cool as the city is, one of my favourite things to do is get outside and explore the incredible natural surroundings sitting on Denver's doorstep.
With hundreds of hiking trails nearby, there are plenty of breathtaking views and beautiful scenery to appreciate. In fact, I would take a punt that Denver has some of the prettiest trails in the U.S.A.
Ready for an adventure with these brilliant Denver hikes? Strap on your boots and let's go.
The Best Hikes in and Near Denver
Booth Falls Trail
Length: 4 Miles
Time: 2 – 3 Hours
Difficulty: Moderate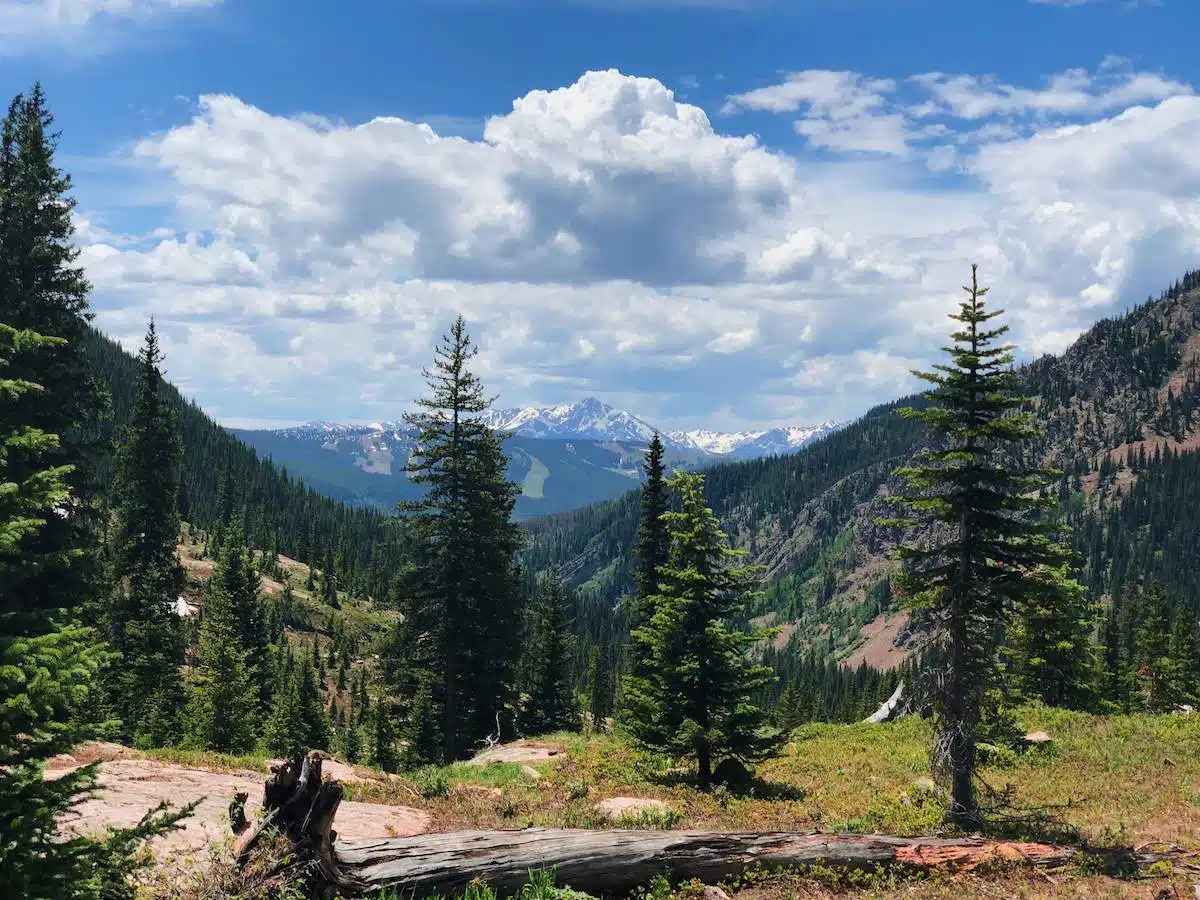 When it comes to hiking in Denver, this is one of the best trails. The real key feature of this trail is the views – the Booth Falls are an incredible natural wonder, soaring to 60-foot.
Plus, there are clear views of the valley that are unmissable. This trail can be more difficult if you're a fast walker, given the slope, but if you are comfortable with taking things at a slower pace, this can be a moderate hike.
The great news is that on the way down from the trail, there is the option to take a route to get a closer look at the falls – I recommend you opt for this. While safety is absolutely crucial here, it's an incredible sight.
The best bit? Towards the end of the hike, there's the option to go to a local pub, which is very popular and allows people to rest before they continue their travels home. No wonder that this is the best short hike near Denver.
The parking lot is almost always full, so be mindful of what time you plan to hike. The good news is that there is a bus stop near the trail, so it's accessible for those who do not drive. This is definitely a great hike with amazing sightseeing potential.
Mayflower Gulch Trail
Length: 5.9 Miles
Time: 2 – 3 Hours
Difficulty: Easy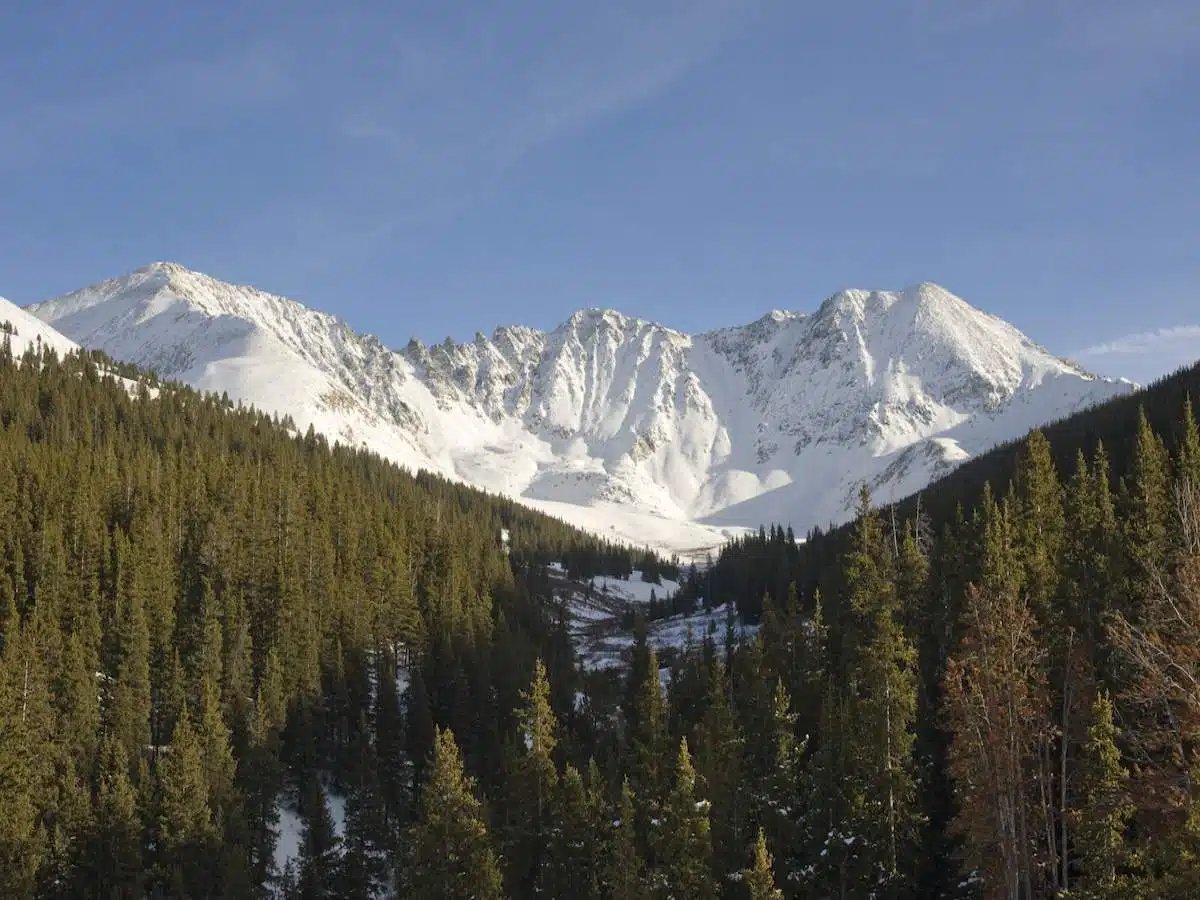 This is a great hiking trail for beginners, and an overall good hiking spot for moderate to advanced hikers too.
Not only is the trail rather beautiful, but embarking on Mayflower Gulch Trail is a great way to learn about the gold and silver mining history of Colorado. It's also a popular route with families, as it's a great way to teach kids about local history, whilst also showing them the outdoors.
The trail starts with a gentle walk through a forest, where wildflowers are often seen, along with old mining cabins. Past the cabins, there's the option for a more rugged half-mile hike, leading to wonderful meadows.
Word of warning: it's important to remember that safety is key. Children should not be left unattended, and no one should stray from the trail. That's because there are mine shafts all around the area, which can lead to unnecessary danger.
As long as people stick to the trail, it is considered fairly safe – in fact, it's one of the easier hikes near Denver.
Hell's Hole Trail
Length: 8 Miles
Time: 4 – 5 Hours
Difficulty: Moderate
I'm not quite sure why they named it Hell's Hole Trail; if you think that you're going to go on a rough adventure, you are quite mistaken.
Hell's Hole is actually a very picturesque (and popular) trail thanks to the fact that it's relatively straightforward. The clearly-marked paths are a relief for more novice hikers. With that said, this is not a basic trail.
Landscape-wise, it's pretty diverse – with a plethora of aspen forests, as well as incredible meadows. In fact, the hike crosses over with West Chicago Creek, which means that hikers often get to witness the mountain goats that live in the wilderness of Mount Evans.
The Hell's Hole itself is a dried up glacial cirque. The trail is finished when hikers reach the base of Grey Mountain, and it makes for a very interesting journey.
For those who prefer an adventure, this could actually be a very good hike for you. Be warned, however, that you will need to pack a good lunch. On the trail back from the mountain, if you take a route through Idaho Springs, there's the option to zip line and river raft.
As with Booth Falls, this location has pubs at the end of the trail, which means that resting (i.e. grabbing a pint) is possible after the hike.
Barr Trail
Length: 24 Miles
Time: 14+ Hours
Difficulty: Difficult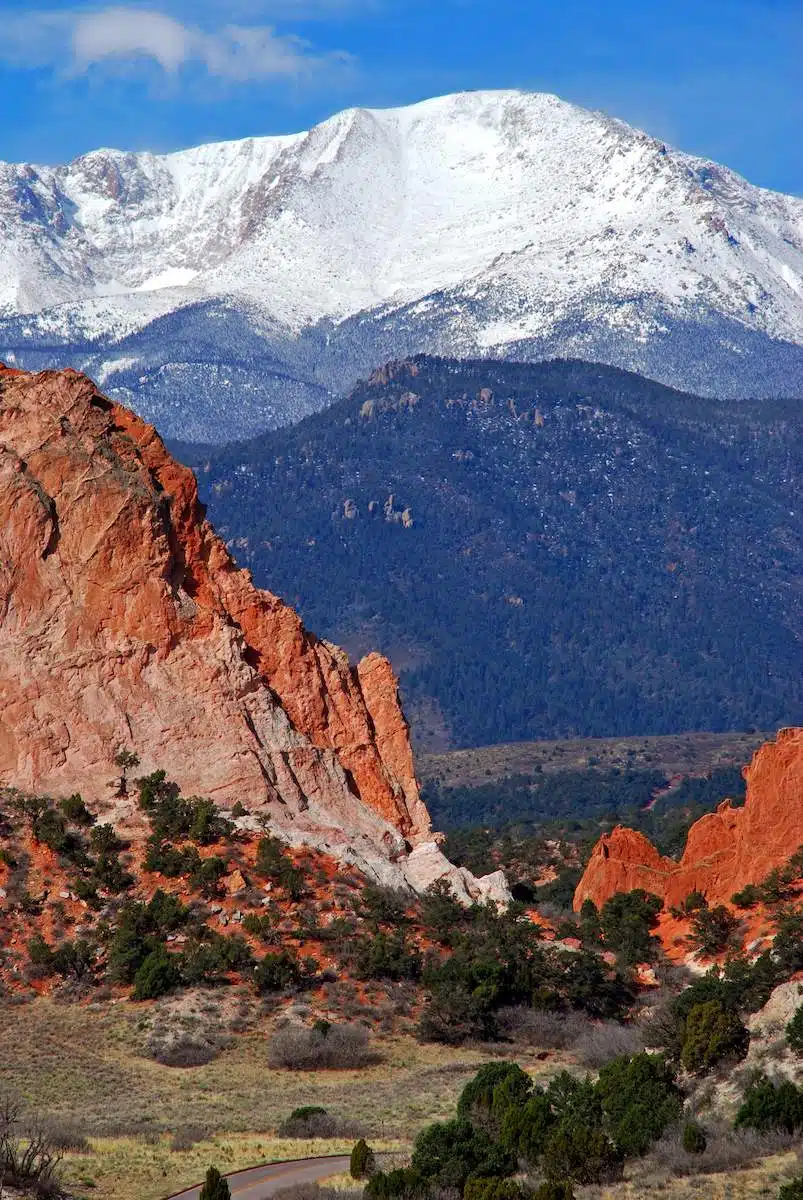 This is a trail for the more advanced hikers, as it's pretty tough.
Any hikers who plan to hike the Barr Trail are advised that they should be prepared to camp, and begin their hike at dawn.
That's because it's an incredibly difficult trail, and it can take many people over 14 hours to complete the hike. The summit is more than 14,000 feet, which is why hikers need to leave at dawn, otherwise, they risk getting lost in the evening.
The good news is that on top of the mountain, there's a doughnut shop. Yep, this shop has been serving doughnuts for more than a hundred years. It's definitely a reason that some hikers try to trail up the mountain.
Plus, there's even more good news. If you become too tired, there's a railway service that can take people to the top of the mountain. That has proven to be a lifesaver for many people who otherwise would be too fatigued to continue one of the trickiest hikes around Denver.
Elk Falls Overlook
Length: 10.8 Miles
Time: 4 – 5 Hours
Difficulty: Moderate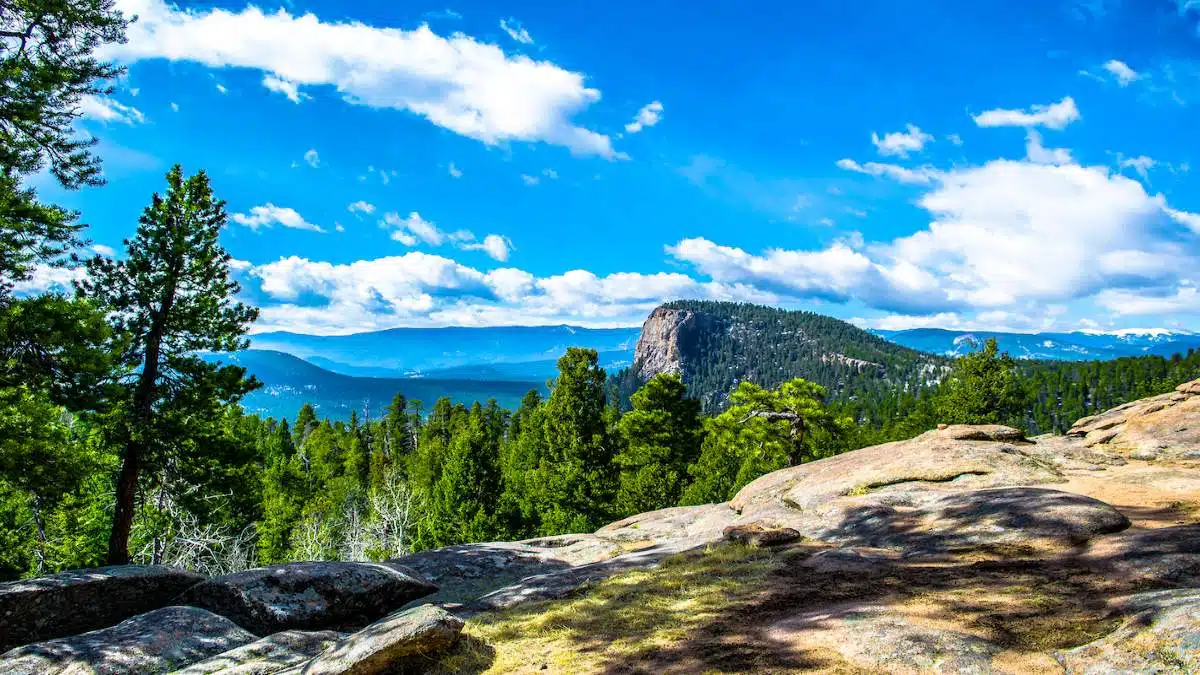 Looking for impressive waterfall hikes near Denver? Elk Falls is part of Staunton State Park, a state park within Colorado, and is one of the highest waterfalls around Denver.
It's an incredibly beautiful waterfall that is a must-see for anyone who lives near Denver (or is travelling there). The great news is, as this is a state park, it is fairly safe. The state park has 4,000 acres, and even includes a natural rock climbing area, as well as plenty of river streams.
While I recommend taking the 10.8 mile route around the park and towards the Elk Falls Overlook, you can alter this as you see fit. For example, there's a trickier Mason Creek Trail that also leads to the same overlooking spot – though it's a hefty 17-mile round journey and a lot steeper that this one that takes you along the Lion's Trail
There is usually enough parking in the area, but on weekends the car park can be very busy – so bear this in mind. There are also a couple of restaurants in the local area, so stopping for a burger is possible after a long hike through the state park. Trust me – you'll deserve one.
Storm Pass Trail
Length: 15 Miles
Time: 7 – 8 Hours
Difficulty: Difficult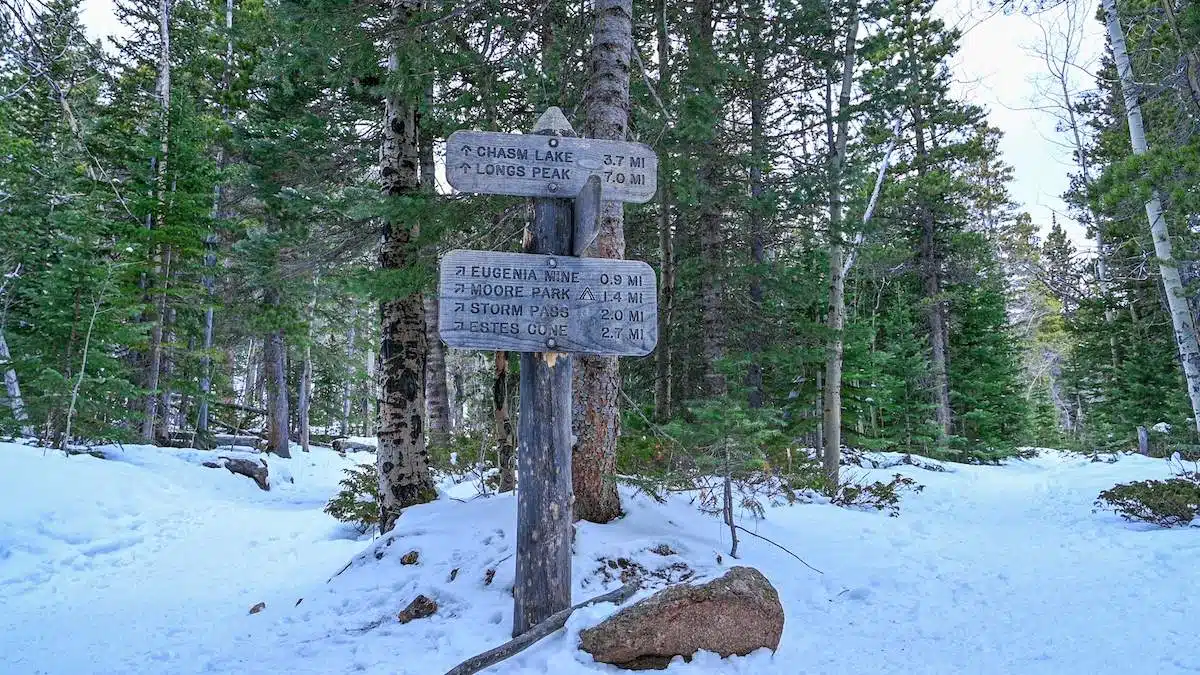 When it comes to Denver area hikes, this one is a biggie. This trail is found in Rocky Mountain National Park, but is outside the boundaries of the park. The Storm Pass Trail leads to Estes Cone Trail.
While Estes Cone might look like a volcanic eruption, it's actually the cause of natural erosion. It's still a very popular trail due to the natural wonder, however.
The hike usually starts at Lake Lily, where there is a suggested donation of $20. The Storm Pass Trail is very popular with hikers, as it provides incredible natural scenery.
At the end of the trail, there is the sign for Estes Cone Trail.
Now, this is really not a trail for beginners. There is a lot of bouldering required to reach the top of this trail, and it can be very dangerous. That is why it is only recommended for advanced hikers, due to safety concerns.
Stone Lake
Length: 12.3 Miles
Time: 5 – 6 Hours
Difficulty: Difficult
Looking for doable day hikes near Denver? Stone Lake is a hiking spot for truly advanced hikers – and those who prefer trails that are less commonly hiked.
The hike will involve trailing through the forests of aspen, though that's the easier part of the hike. The start will be tough, but nothing compared to the difficulty of the end of the hike.
It's critical to remember that the trail is not only steep but incredibly slippery, with plenty of pesky loose rocks to try and trip you up.
The good news is that there is a small town within the mountains, called Granby. It's seen on the trail, and is great for those who need a night in a motel. Not only that, but the small town has a couple of great restaurants, so hikers can get some good food before they continue their adventure.
Some people plan to hike around Stone Lake, but it's advertised that any camping should be undertaken in the upper area, half a mile further than Stone Lake. I recommend camping here – it's much safer, remote and offers great scenic views.
Stone Lake is the type of hike that hikers spend years preparing for. This is not a trail that should be underestimated, as it can be very dangerous.
Cherry Creek Regional Trail
Length: Varies (up to 40 miles)
Time: Varies
Difficulty: Easy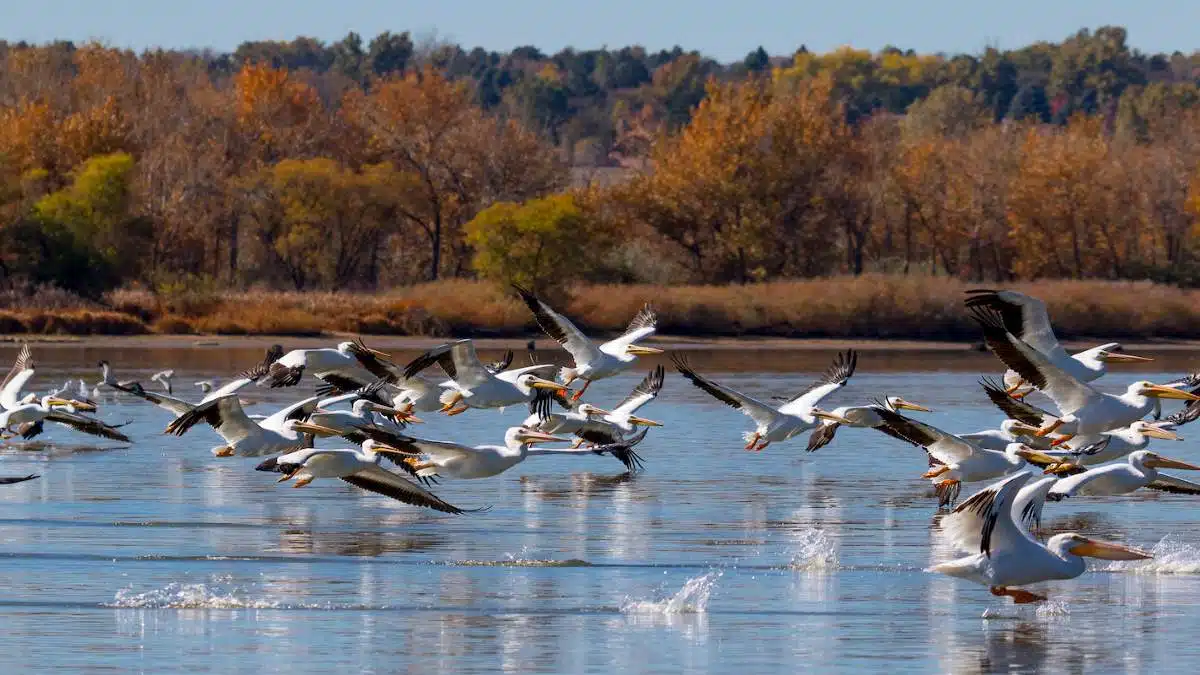 This is an easy (albeit very taxing) trail that spans the entirety of Cherry Creek. The trail begins at Platte River Trail in Confluence Park in Denver – the spot where a gold discovery in 1858 marked the city's founding.
Choose how far you would like to travel – there's absolutely no need to take on the complete 40 mile trail, unless you're feeling adventurous.
Along the way, you'll pass the likes of Cherry Creek Shopping District and Four Mile House and the Historic Park, where you can learn more about Denver's history.
Should you decide to embark on the full hike (with rests in between, of course), the trail will lead you to a leafy dead-end in Franktown. With its dreamy views and flat landscape, this is one of the best hikes in Denver.
Best Hikes Near Denver: Practical Tips and Map
Make sure you're prepared for your hike – bring water, sun cream, and sensible footwear to ensure that you are safe and protected.
Discover More Denver Guides
Like this? Save and share on Pinterest!