Plan the perfect USA itinerary with this guide. Whether you have one week, 10 days or 1 month, I have you covered.
Planning a trip to the USA? The possibilities are endless.
Do you want to scope the chilled-out vibes of the Southwest, or do you prefer a glimpse of the hustle and bustle in the Northeast? Maybe you're planning a 1-month USA itinerary where you can see the highlights, or perhaps you only have 10 days in the USA.
Let's get a few things straight: with so much ground to cover, planning the perfect USA itinerary can be a tough gig. I travel to the States quite a few times a year, and it's always difficult to balance wanting to see as much as possible during the course of a trip with the sheer scale of the place.

However you plan to visit the USA, you'll want to plan where to stay, what to do, and choose a few locations you can't live without.

Not to worry, I'm here to help. These travel itineraries for the USA will help you plan a straight-up banging trip so you can kick back, relax, and enjoy the ride.
USA Itineraries
West Coast Road Trip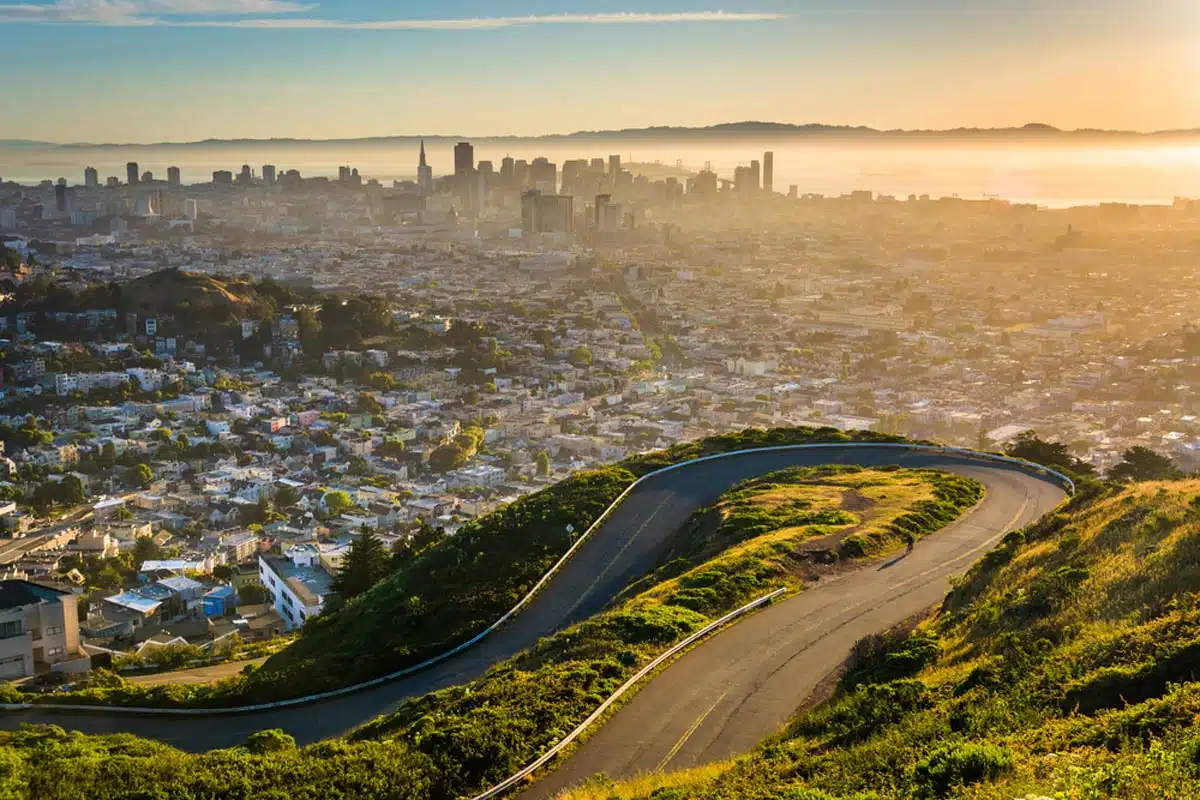 Looking to see the best of the USA in 10 days? A West Coast road trip is a bucket list holiday for so many people. – Start driving down the PCH, and you'll figure out why before your first exit.

Start in San Francisco by taking the Golden Gate Bridge south (a bit of a detour, but well worth the vistas).
On your way down Highway 1, prepare to stop a lot more than you planned. The views are epic, the towns often have their own unique charm, and there are plenty of amazing family-run restaurants (and In-N-Out burgers) you can access with a short detour.
Top Tip
You can take your time over 2 weeks, but if you want to do a 10-day USA itinerary, I suggest starting in San Francisco and choosing 2-3 overnight stays like I map out in this itinerary.
Route Summary
San Francisco >> Carmel-by-the-Sea >> Santa Barbara >> Los Angeles >> San Diego
Distance: 625 miles (1,000 km)
Length of Trip: 10 Days to 2 Weeks
How to Do It: Car
Highlights of the Trip
San Francisco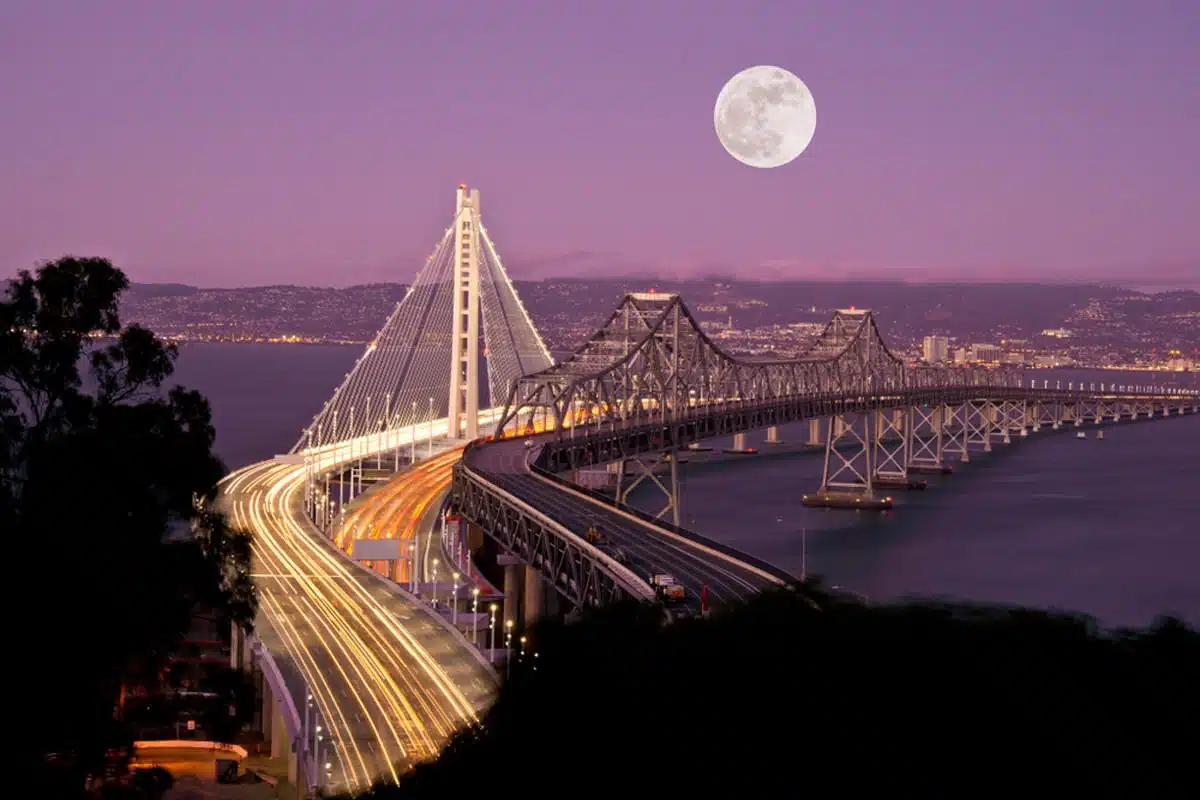 When it comes to San Francisco, I like to veer a bit off the beaten path here and spend a couple of days exploring the street art in the Mission District, epic views of the Golden Gate Bridge from the Presidio (a former military post that's now a national park) and take an urban hike through the sprawling Golden Gate Park.
Save room for incredible cuisine at the best neighbourhood joint in SF – Nopa.
Suggested Stay: Argonaut Hotel
Carmel-by-the-Sea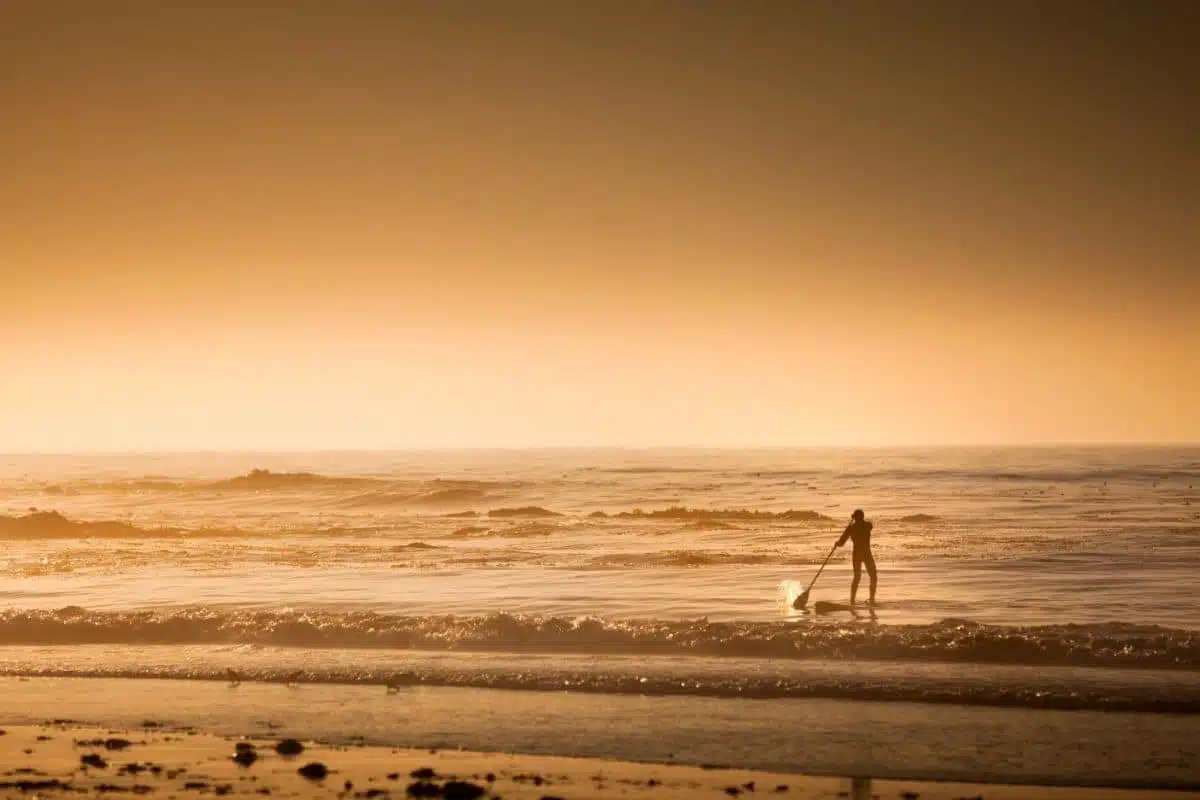 Hit up white sand beaches, secret gardens, and charming boutique shops in this vibrant coastal city just before the famous Big Sur. It's a perfect jump-off point for exploring the epic coastal hikes in Big Sur and Point Lobos.
Suggested Stay: Carmel Bay View Inn
Santa Barbara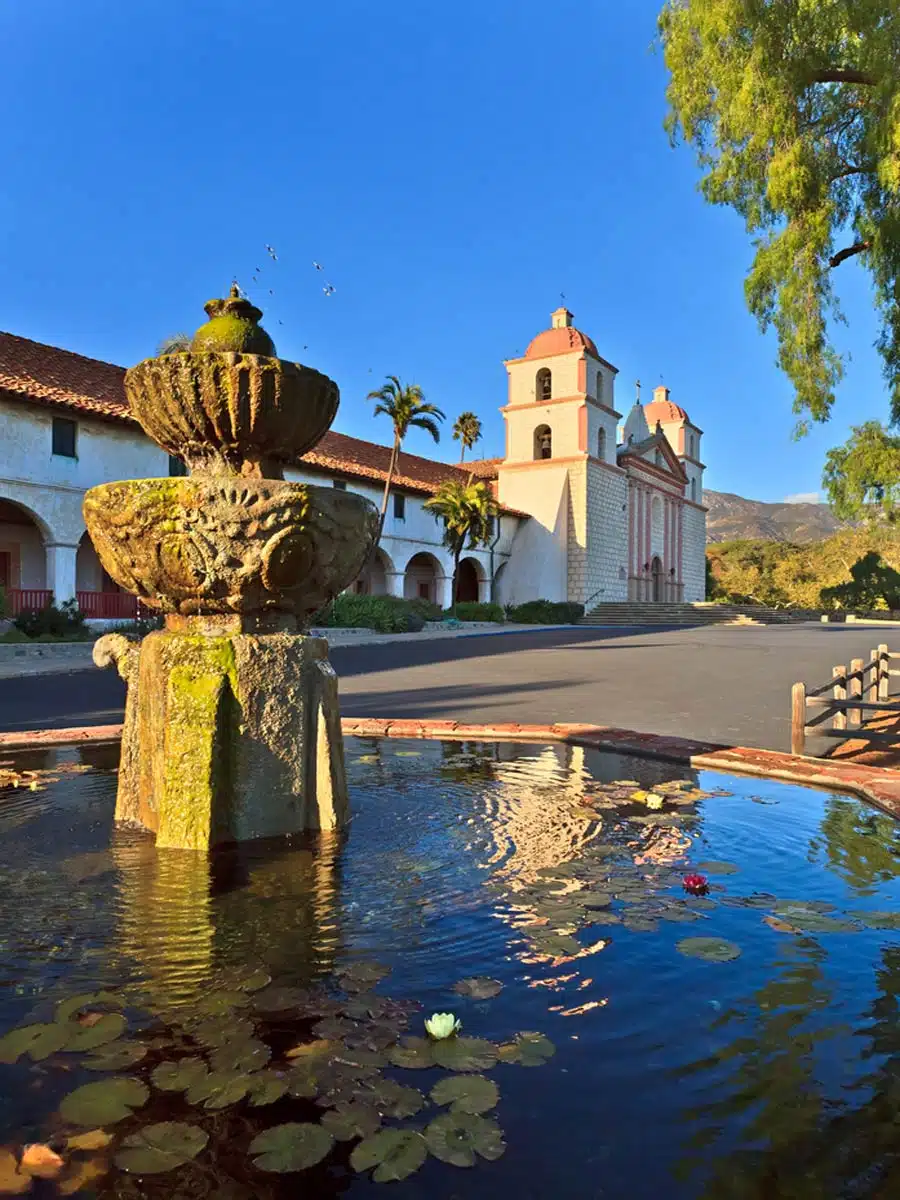 I love the laid-back vibes, excellent beaches, and surprisingly vibrant downtown in Santa Barbara. Check out Sama Sama for excellent Southeast Asian cuisine in a youthful, trendy setting on your 10-day trip out west.
Suggested Stay: Kimpton Canary Hotel
Los Angeles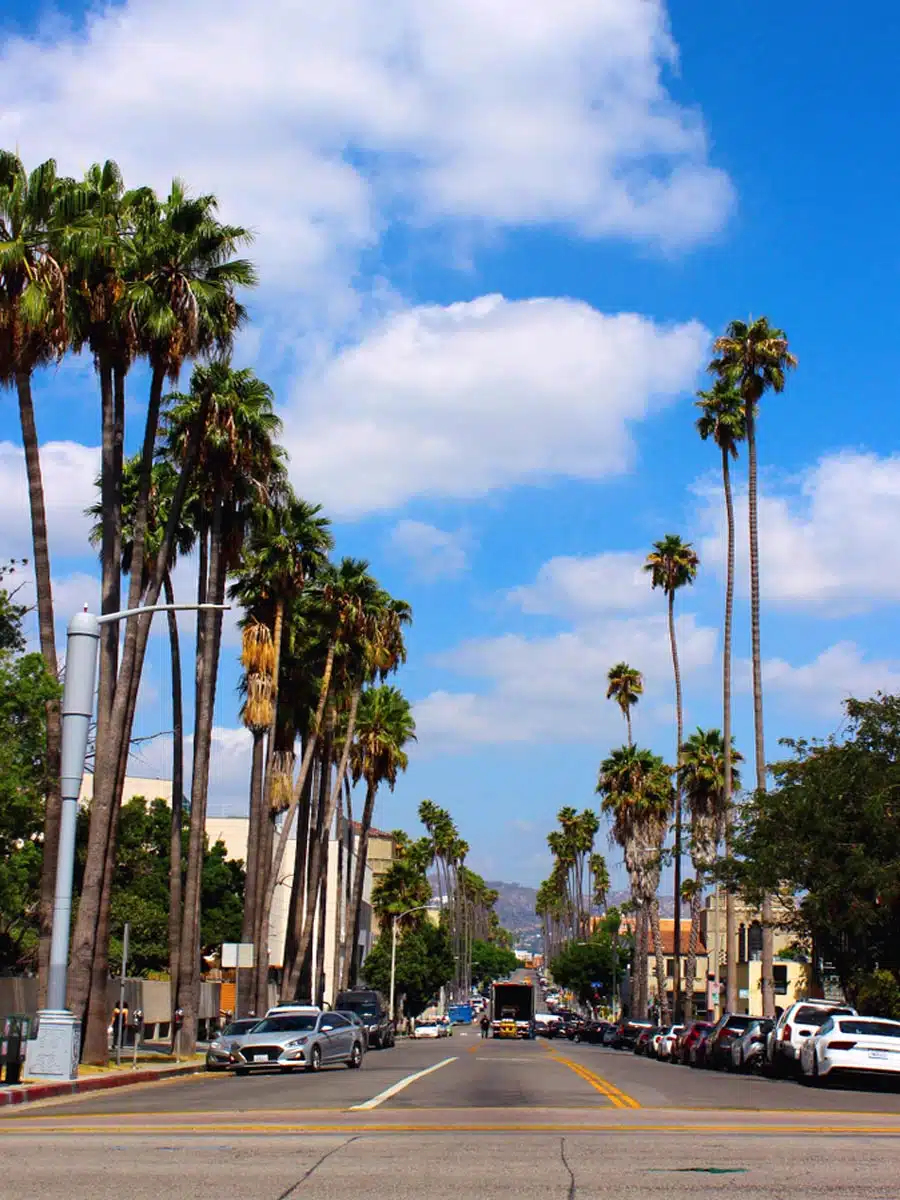 The Hollywood Hills, Downtown LA, Santa Monica Pier – whichever part of sprawling Los Angeles in SoCal you decide to stay in, you'll love every minute of your star-studded stay.
Be sure to eat all the street tacos you can, shop til you drop, and visit the iconic Venice Beach for the best people-watching and chill California vibes.
Suggested Stay: Mama Shelter Hollywood
San Diego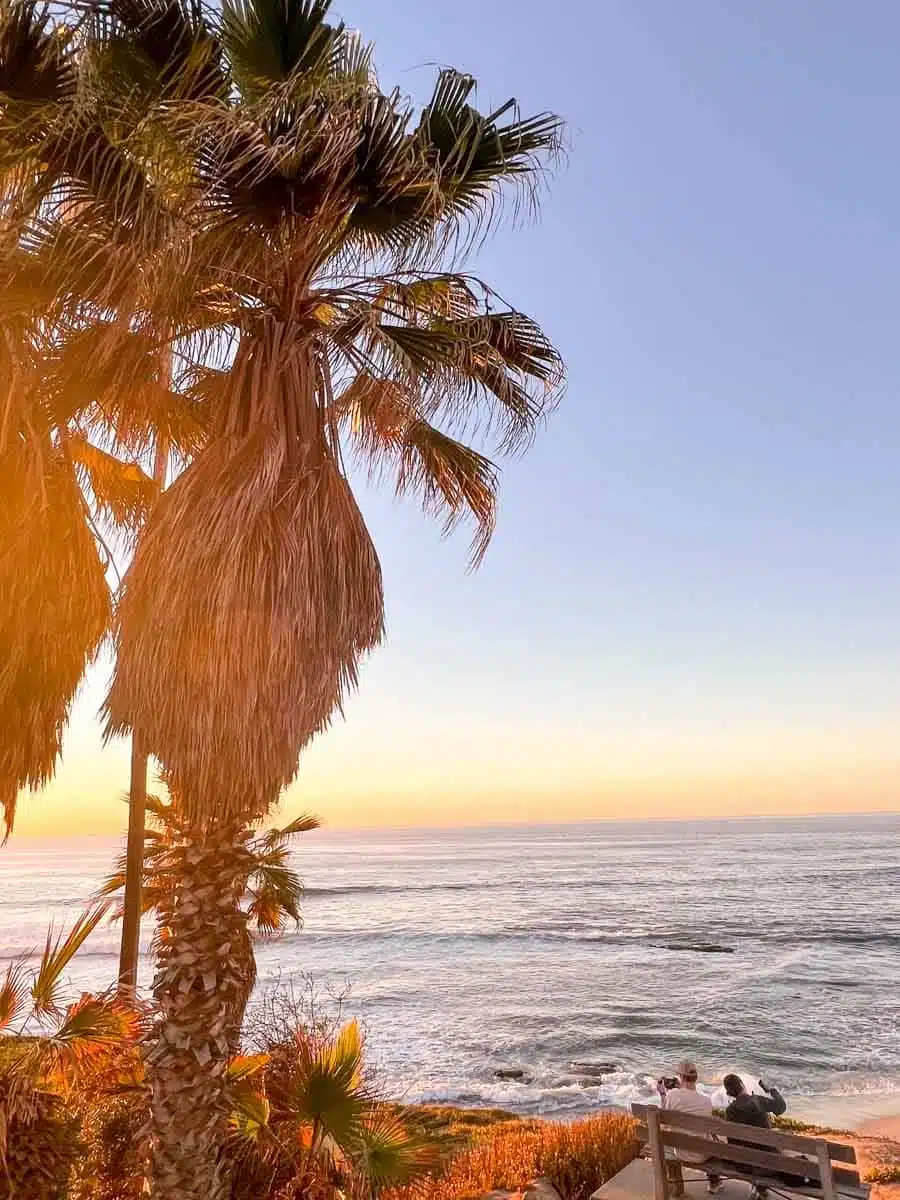 Spend a chunk of your California itinerary in San Diego, where you can enjoy a day in the sprawling open space of Balboa Park, hit up Old Town for some handmade tortillas and fiery salsa, and end your evening in the Gaslamp Quarter or North Park for craft beer and nightlife.
Don't forget to check out Coronado, Pacific Beach, and Mission Beach for the best fun in the sun.
Suggested Stay: Hotel Indigo
Best of the USA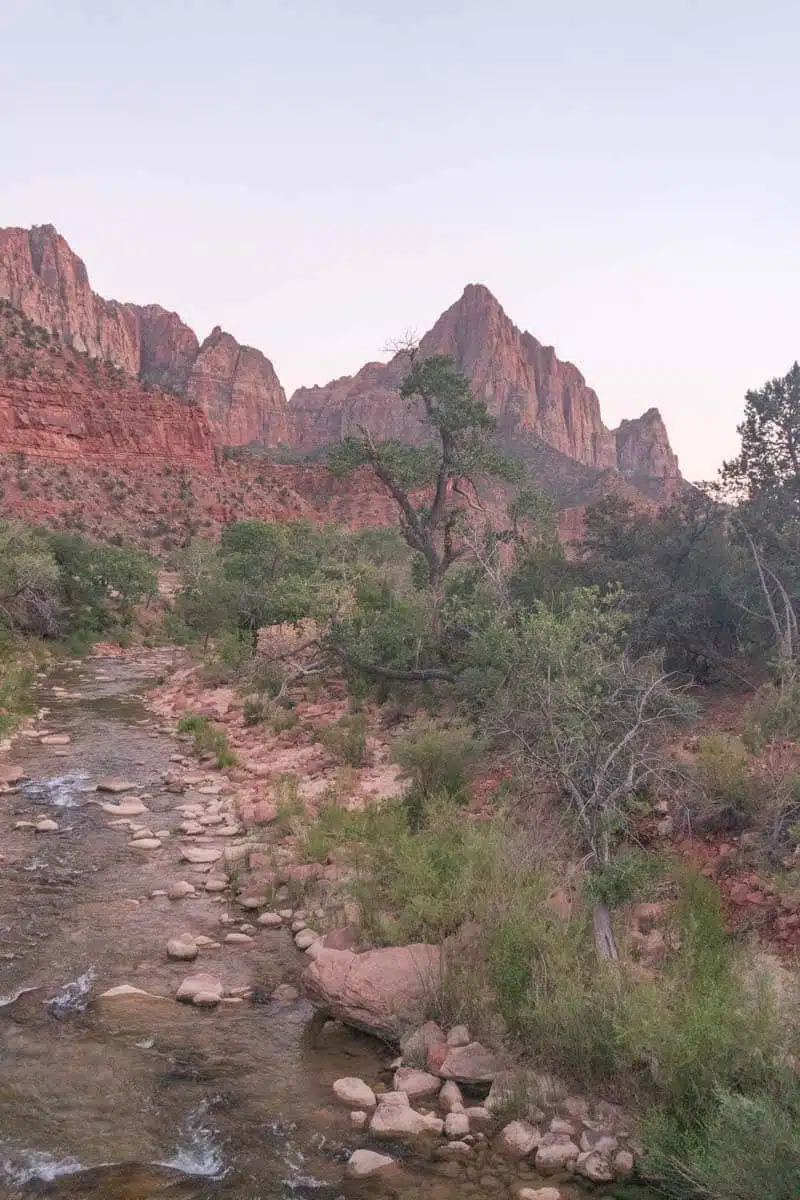 How can you see everything the USA has to offer in 1 month? I'm not going to lie. You won't.

But you can definitely get a feel for how different each region is with this round-the-map trip throughout the United States.

Start in NYC (because why not?) before moving your way west and discovering the Great Plains, Wild West, and American South.

Get ready for some of the best cuisine you'll have anywhere and everywhere, along with some epic hiking, brilliant beaches, and plenty of nightlife on this 1-month USA itinerary.
Top Tip
You'll need to take a few flights on this journey to fit everything in but plan to hire a car for the national parks portion of this United States trip.
Route Summary
New York City >> Chicago >> Yellowstone >> Utah's Mighty Five >> Grand Canyon >> Las Vegas >> Los Angeles >> Phoenix >> New Orleans >> Miami
Distance: 6,200 miles (10,000 km)
Length of Trip: 1 Month
How to Do It: Plane and Car
Highlights of the Trip
New York City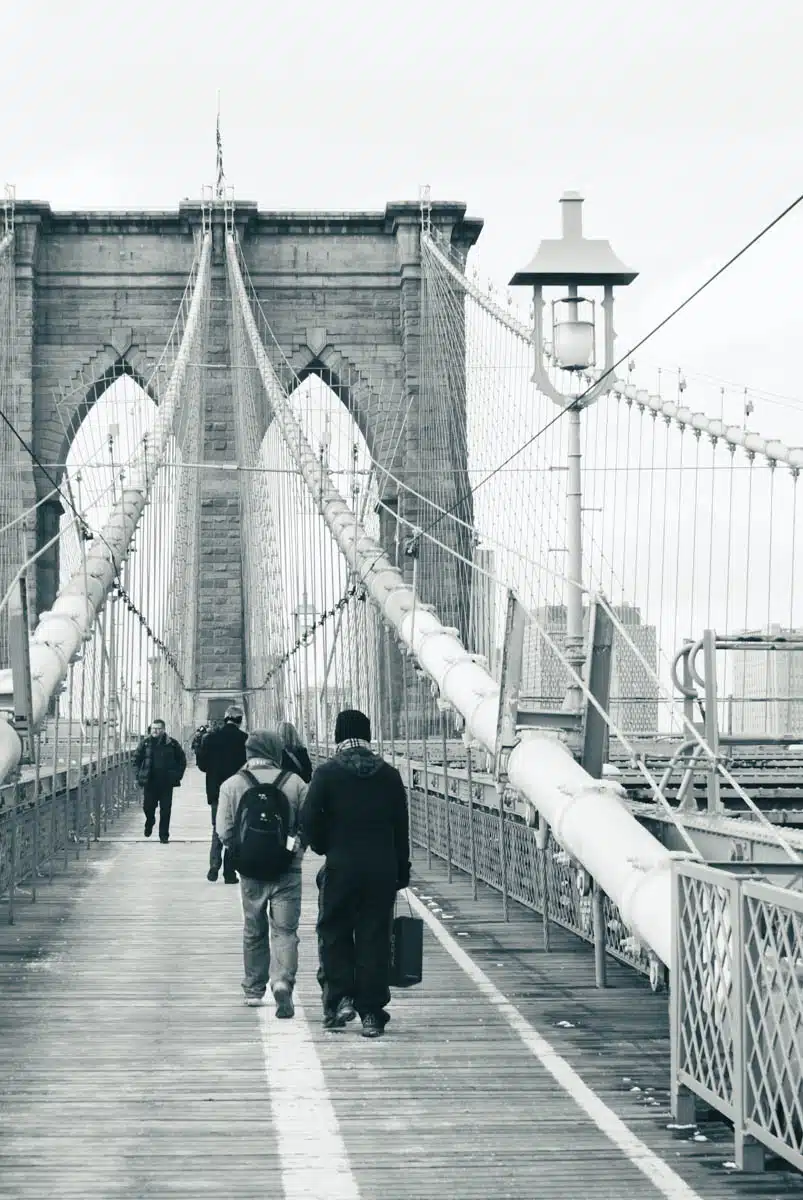 Start your trip off in the most iconic city in the United States, New York City. If you've never been, you'll want to check out the bright lights of Times Square, shop along Fifth Avenue, and mosey through Central Park. Walk across the Brooklyn Bridge and shop in Williamsburg before grabbing a slice at Best Pizza.
Suggested Stay: The Wallace Hotel
Chicago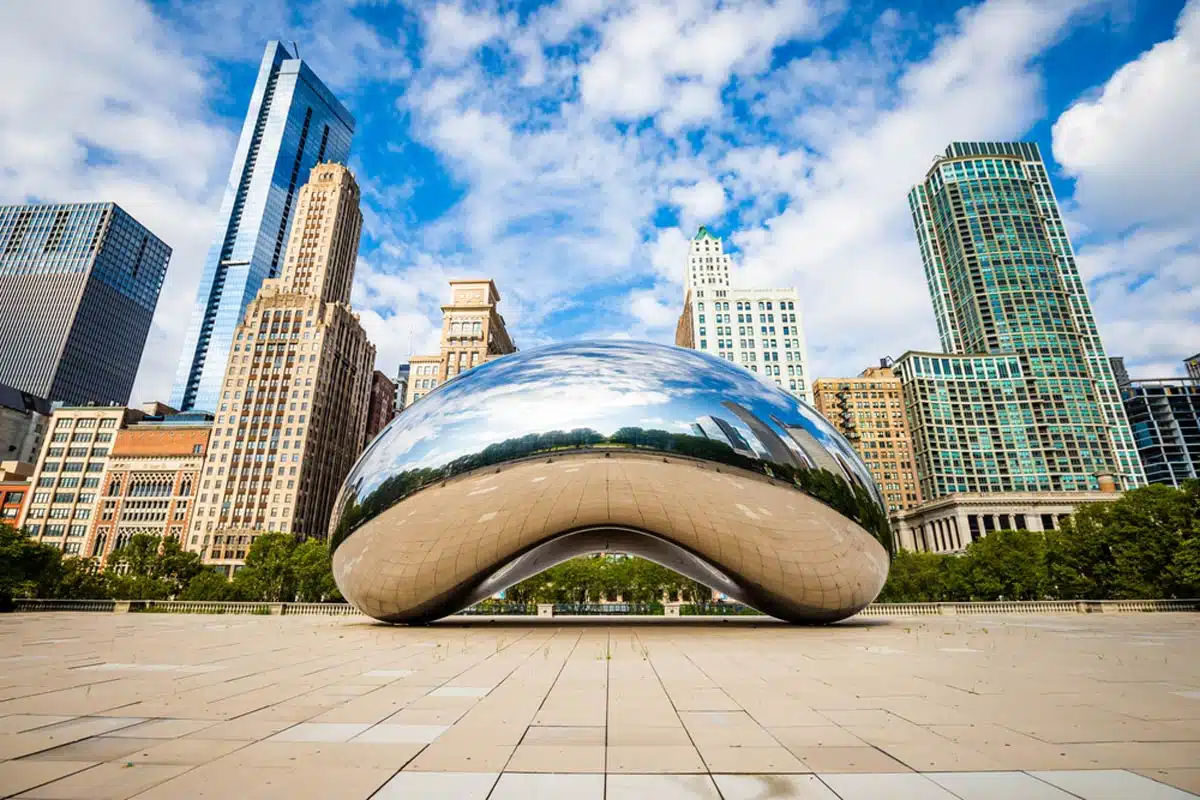 Add a stop to this great Midwest city located on one of the iconic Great Lakes – Lake Michigan. Chicago is a great place to shop along The Magnificent Mile, watch a Cubs game at Wrigley Field, and try a local dish like Italian Beef or Chicago-style hot dogs.
Suggested Stay: Thompson Hotel
Yellowstone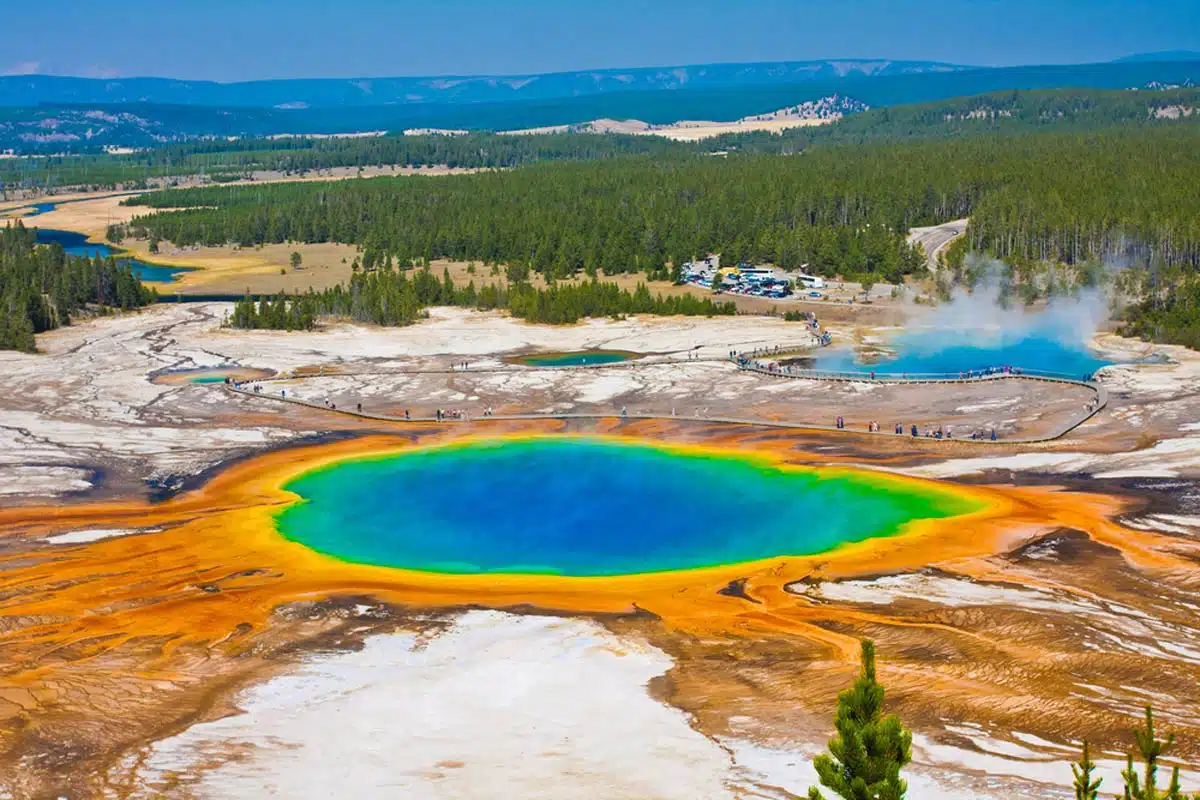 Next up is one of America's great national parks – Yellowstone. Check out the roaming bison, sky-high geysers, and epic hiking trails in Yellowstone National Park.
Suggested Stay: Elk Country Inn
Utah's Mighty Five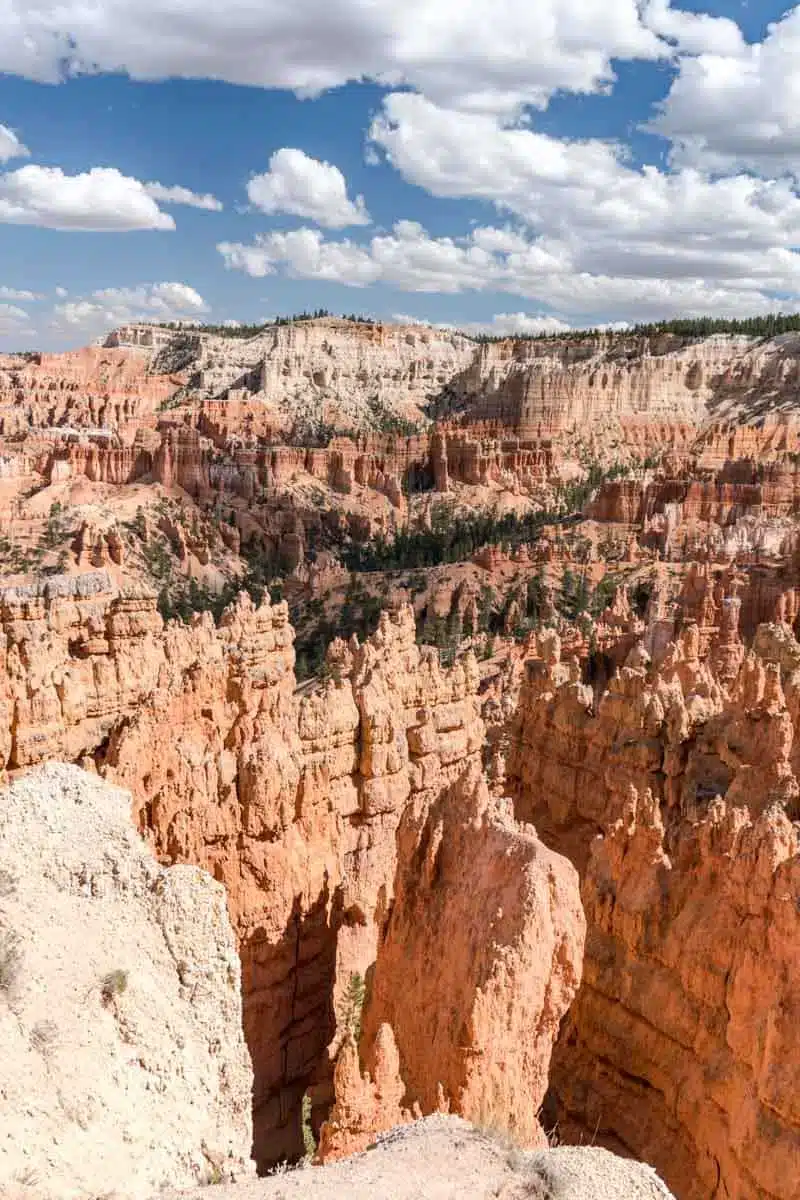 For the most adventurous travellers, you can fit in all of Utah's Mighty Five National Parks. But if you're short on time, you can hit Arches National Park before visiting Zion and Bryce Canyon for natural bridges, sandstone and red rock formations and epic stargazing.
Suggested Stay: The Advenire
Grand Canyon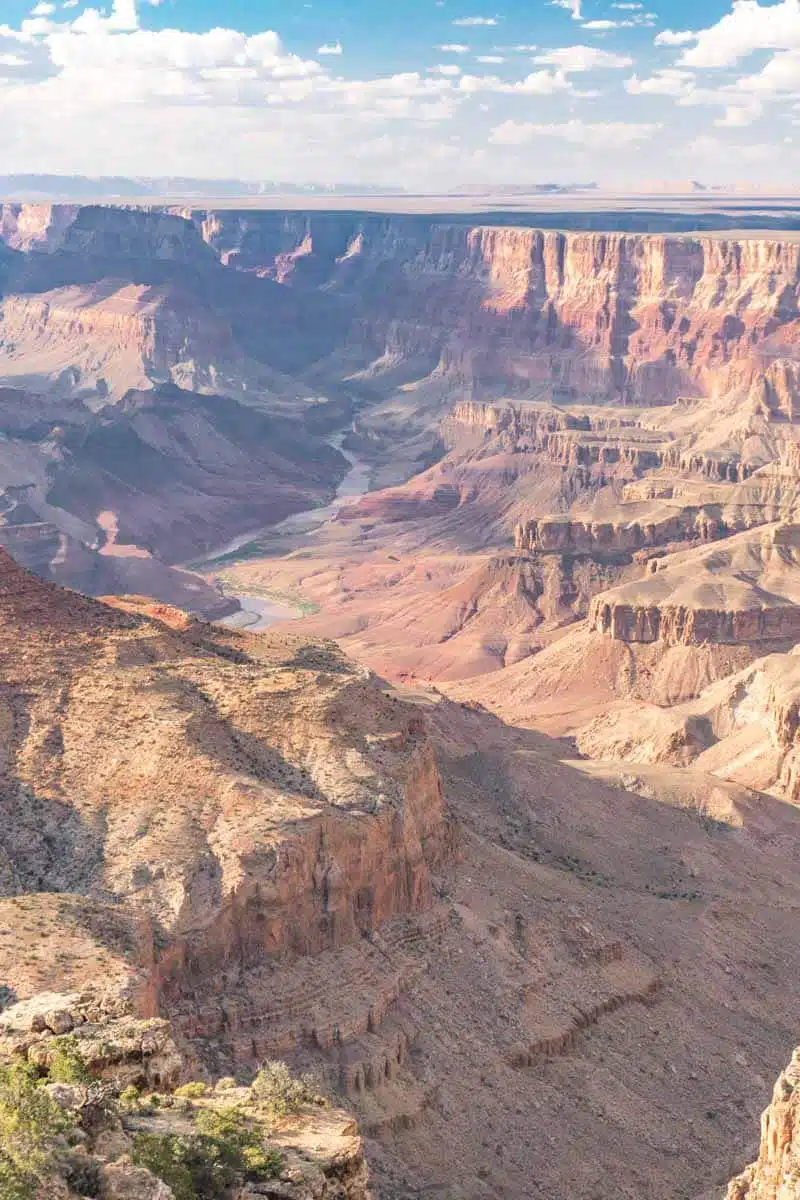 Want to know my favourite national park in the US? Grand Canyon. Visit the massive canyon along the Colorado River and take a hike around the South Rim Trail for the most stunning views.
If you want a more challenging hike and have the time, Bright Angel allows you to hike into the canyon, but it's a gnarly trek with 5,000+ miles of elevation change and can be extremely hot.
Suggested Stay: El Tovar
Las Vegas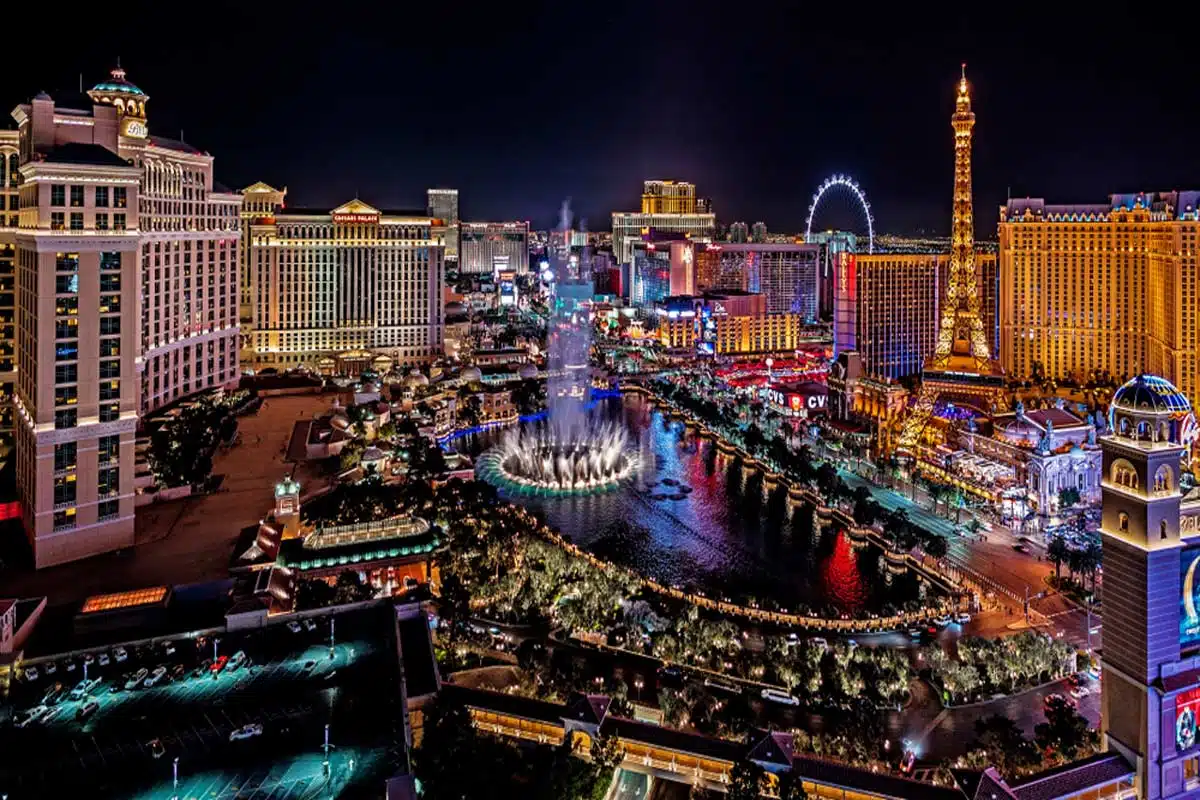 Now that you've had some time in the best national parks in the USA, it's time to party. Whether you head to the luxury resorts and world-class entertainment along the Las Vegas Strip or want to explore hipster coffee shops and historic hotels Downtown, Las Vegas is a winner on your USA itinerary.
Suggested Stay: Circa Resort & Casino
Los Angeles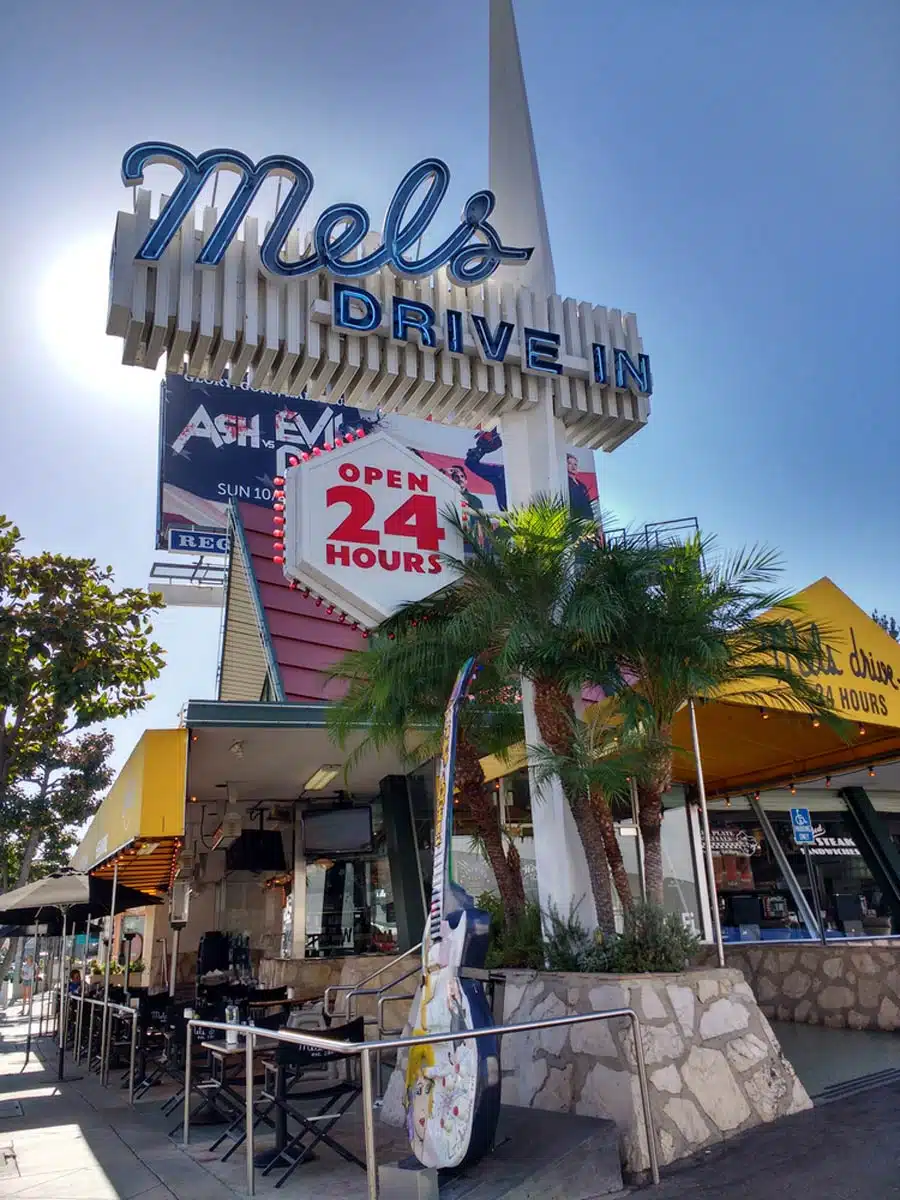 Head to the Hollywood Hills and bask in the California sun, with a few days in one of the best cities along the West Coast. Los Angeles offers great shopping in areas like Beverly Hills and pristine beaches in Malibu and Santa Monica.
The (already stellar) food scene has taken off in the past few years, so try local favourites like the 2-Michelin-starred Mélisse Restaurant.
Suggested Stay: The Hoxton, Downtown LA
Phoenix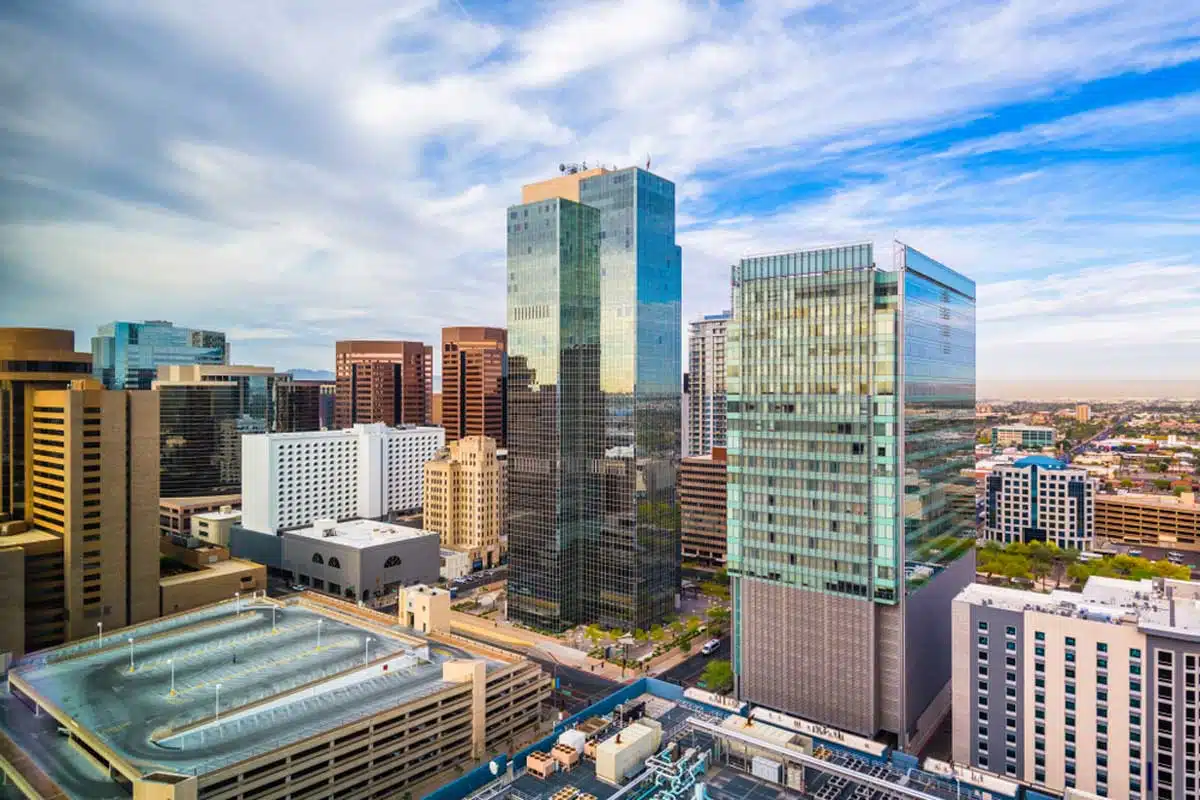 You can't leave the American West without stopping by Phoenix for some desert-chic vibes in the Valley of the Sun. I found some seriously cool bars and restaurants last time I was there.
Check out the Southwestern flavours at Valentine before hiking at Camelback Mountain and seeing a show at the historic Orpheum Theatre.
Suggested Stay: Rise Uptown
New Orleans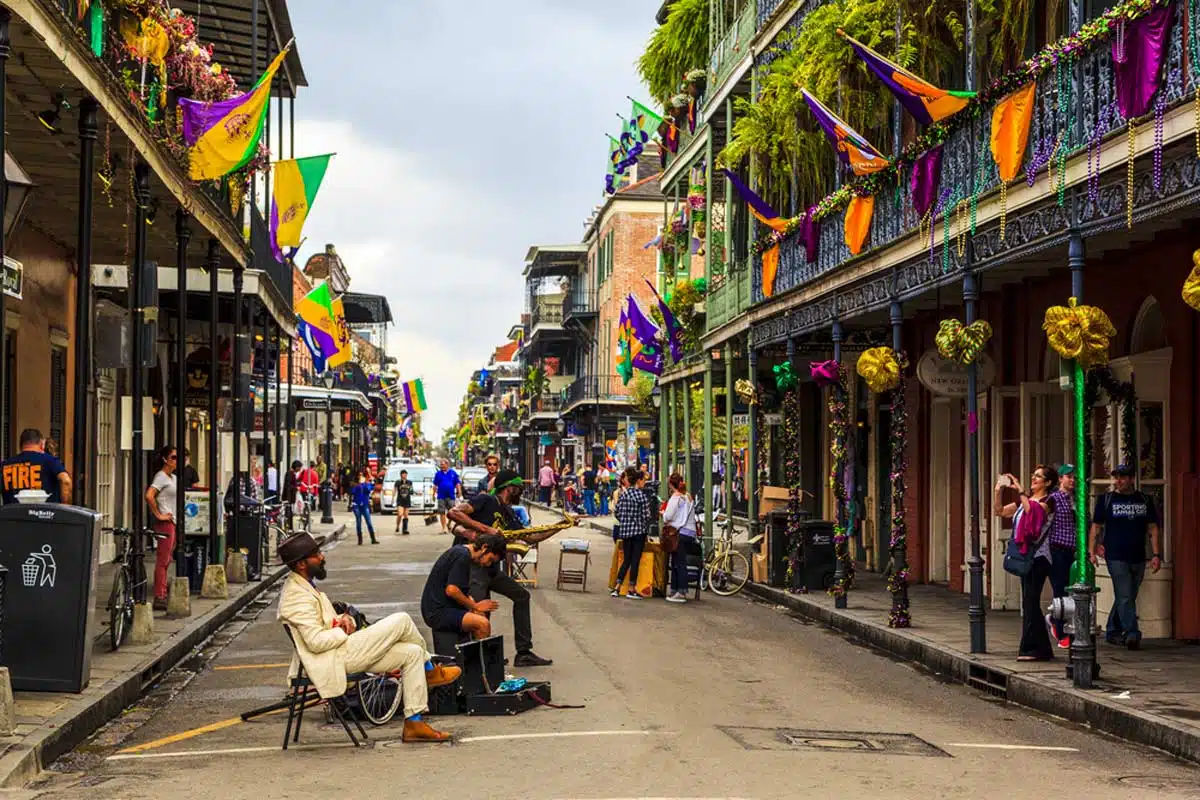 Ready to enjoy the best food in the USA? Head to The Big Easy to enjoy heaping plates of jambalaya, the rich and tangy flavours of muffulettas, and, of course, a plate of the famous fried dessert treat, beignets.
Spend some time people-watching in the French Quarter and catch a jazz show at Palm Court Jazz Cafe for the perfect New Orleans trip.
Suggested Stay: The Pontchartrain Hotel
Miami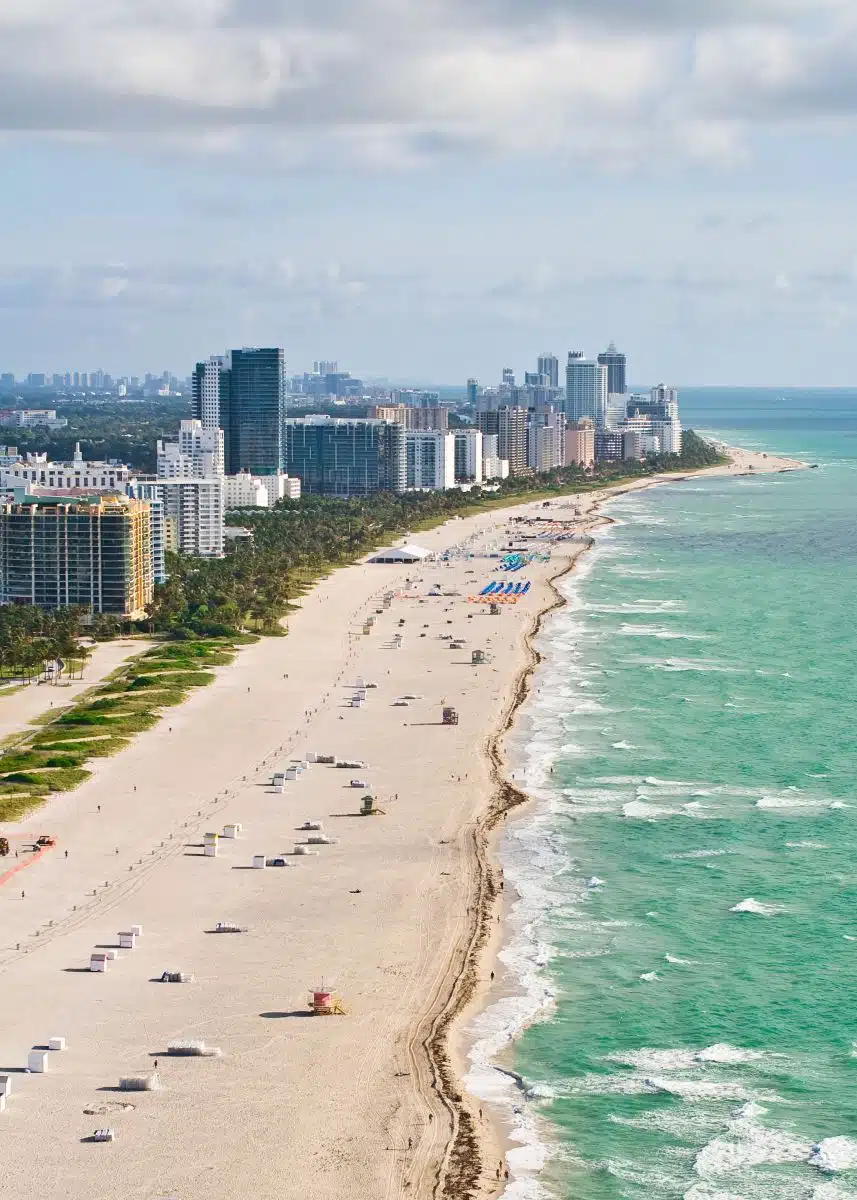 Want to find the best beaches in the USA? Head to Miami Beach in Miami to explore the white sands, and warm waters in this vibrant Florida city. When you're ready to explore the city, check out the street art at Wynwood Walls and the vibrant bar scene in South Beach.
Suggested Stay: Esme Miami Beach
Save and Share on Pinterest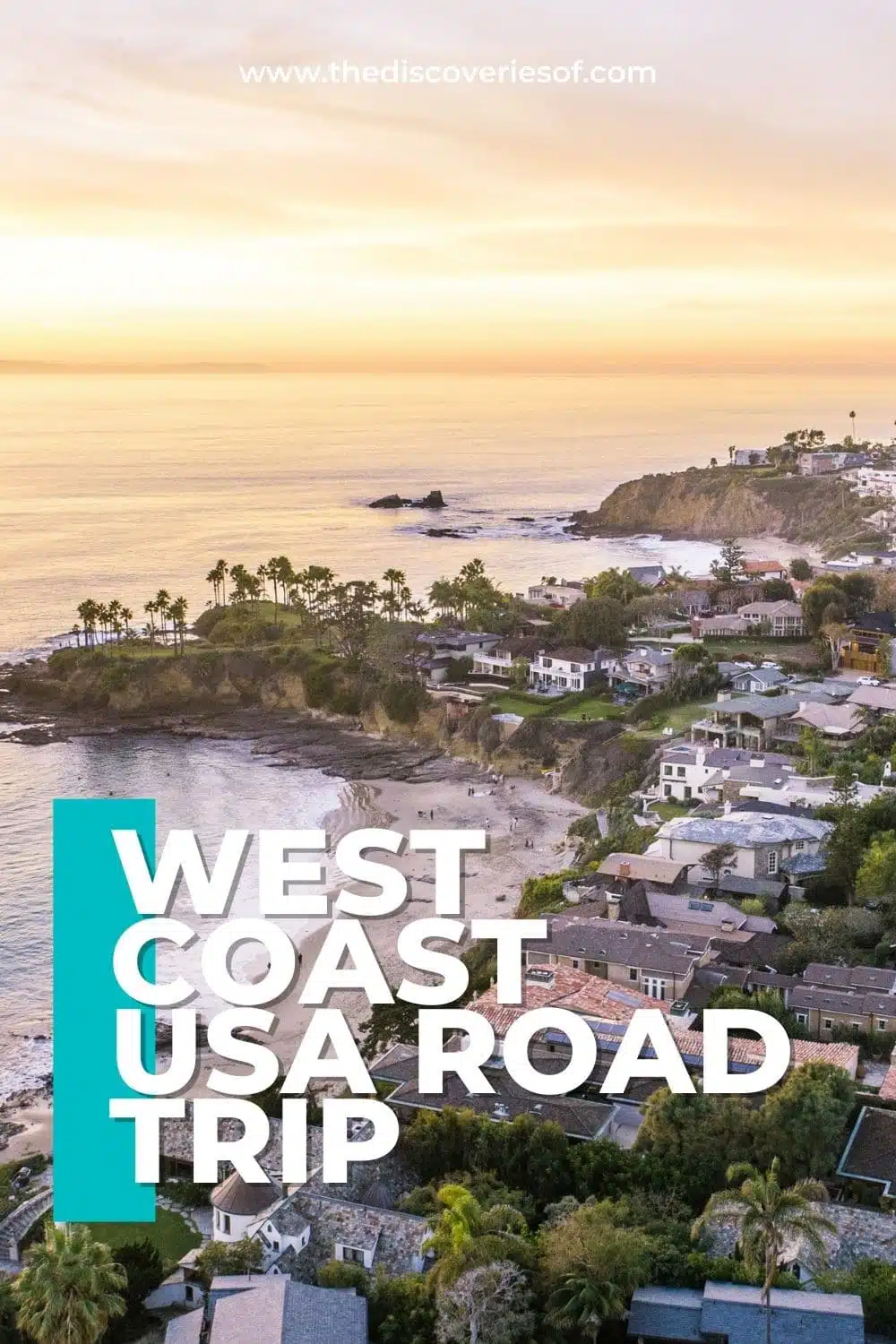 Music Trail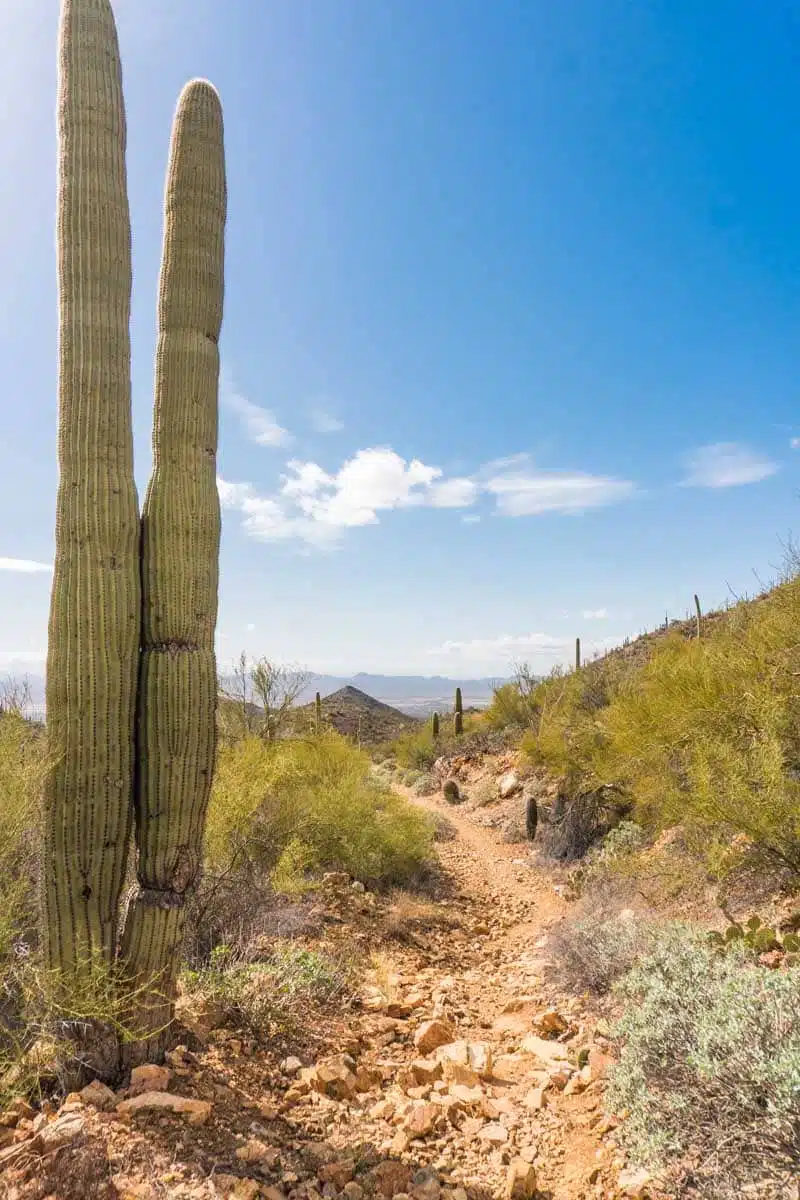 Rock and roll, the blues, country, R&B, jazz… you get the picture. Visiting America's South is full of rich history and culture dating back centuries – and music is a big part of that history.
You can explore some of the big cities in the South and watch a show at storied theatres, visit iconic recording studios, and maybe catch an impromptu show in a park (check the Musician's Corner Calendar).

Save your appetite, the food in the American South is ridiculously good. Staples like fried chicken, collard greens, mac and cheese, and bread pudding show up often and are usually incredible.
If you have more time, make stops in small towns along the way, like Tupelo, Mississippi (the birthplace of Elvis), or Jackson, Tennessee, for Sun Studio and the Rock-a-Billy Hall of Fame.
Route Summary
Nashville >> Memphis >> Clarksdale >> Jackson >> New Orleans
Distance: 630 miles (1015 km)
Length of Trip: 1 Week
How to Do It: Car
Highlights of the Trip
Nashville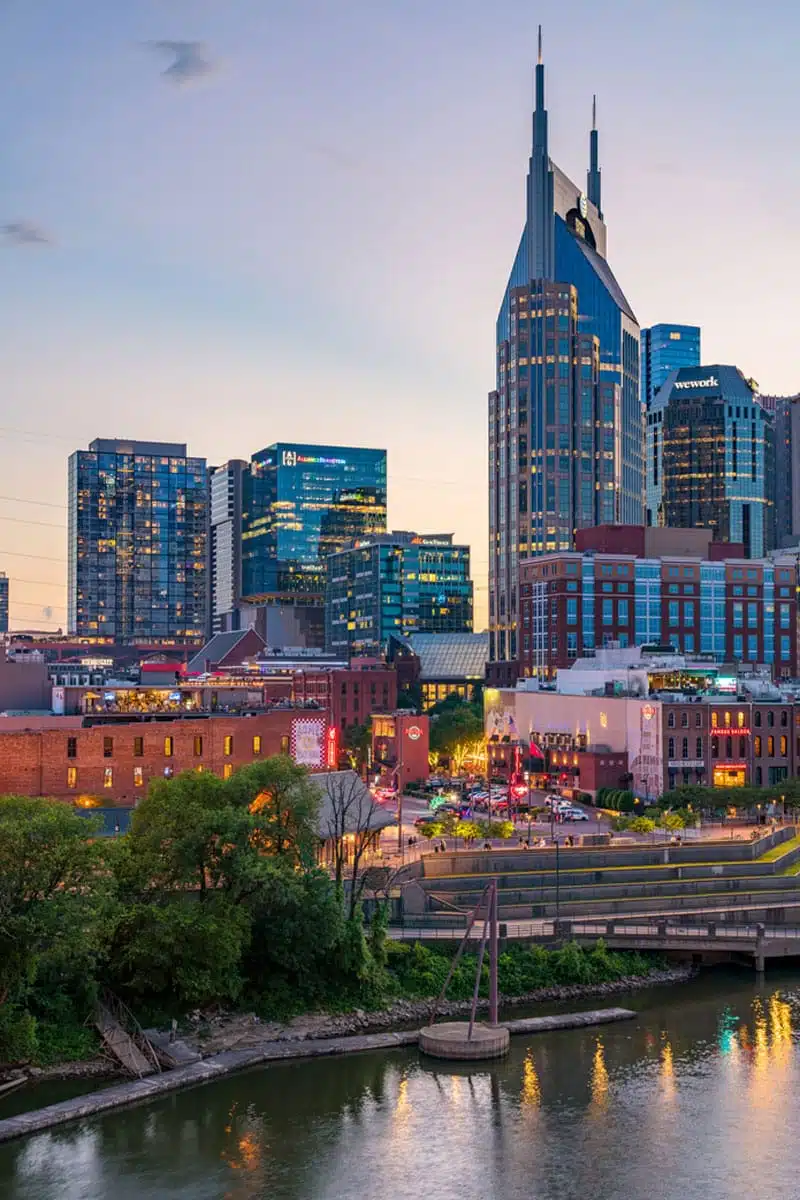 Start your one-week vacation in the USA in Nashville. If you're a country music fan, you can mosey over to the Country Music Hall of Fame and Museum for a history lesson before seeing a live show at the legendary Grand Ole Opry.
Suggested Stay: The Hutton Hotel
Memphis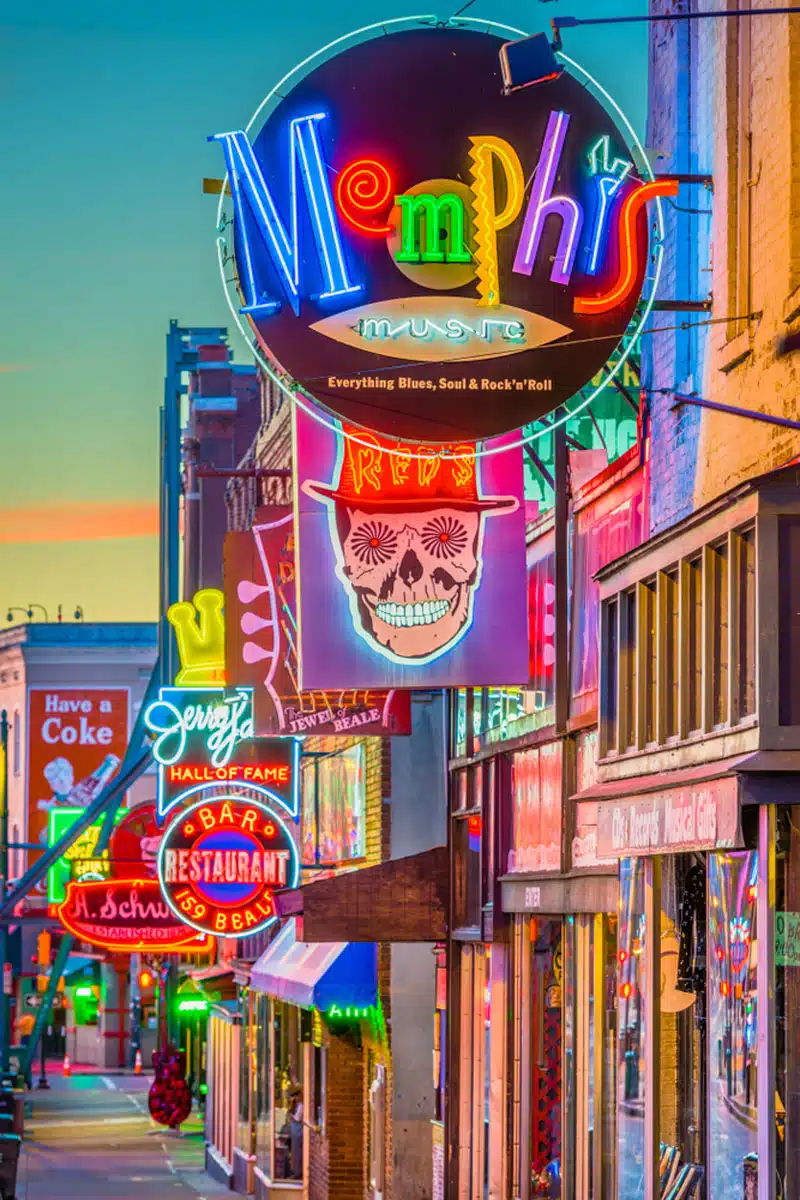 Is there a more iconic rock and roll studio in the USA than Sun Studio? For $15, you can tour the "Birthplace of Rock & Roll," where Elvis, Jerry Lee Lewis, and Johnny Cash recorded many of their hit songs.
If you're not content as a spectator, book a recording session at the world-famous studio. And of course, no music tour of the South is complete without a visit to Graceland.
Suggested Stay: The Guest House at Graceland
Clarksdale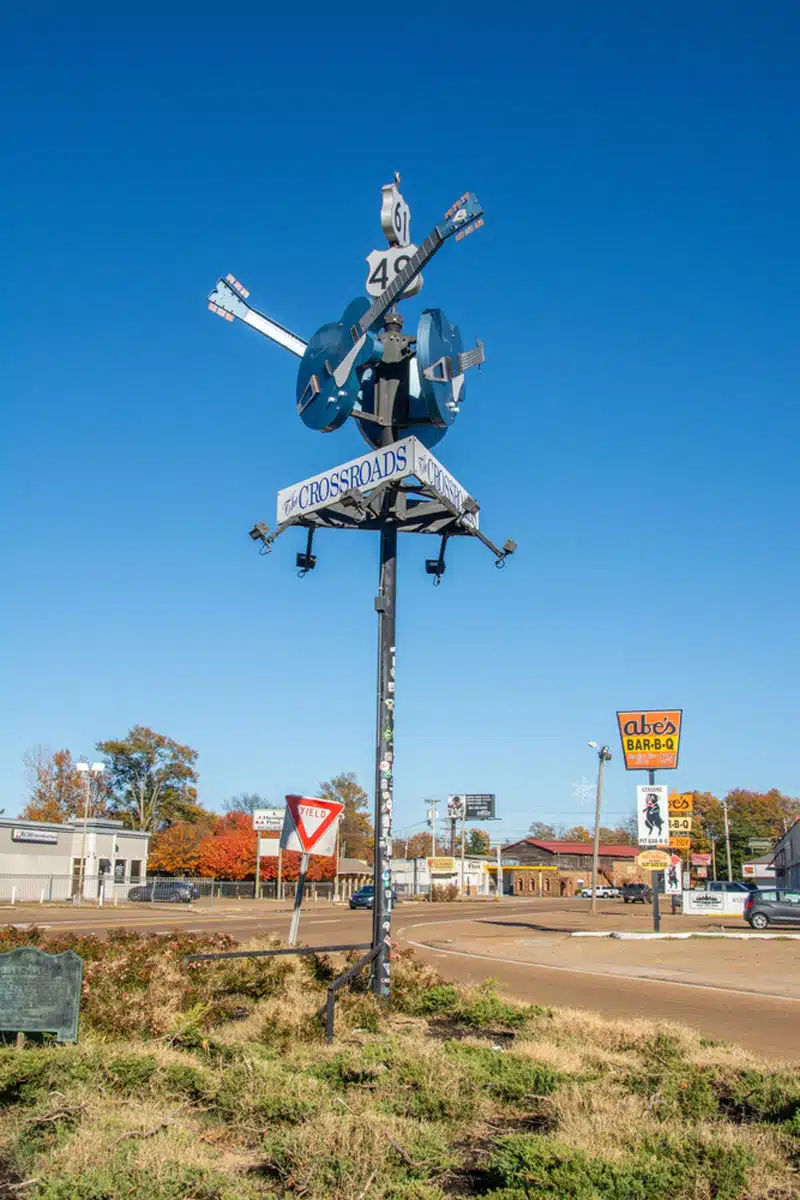 When I think of music in the American South, the Blues immediately come to mind. Clarksdale is home to this unforgettable genre of music, and legends like Muddy Waters got their start right here.

The history is very much alive in places like Ground Zero Blues Club and the Delta Blues Museum, where you can learn all about the artists, their stories, and songs.
Suggested Stay: Travelers Hotel
Jackson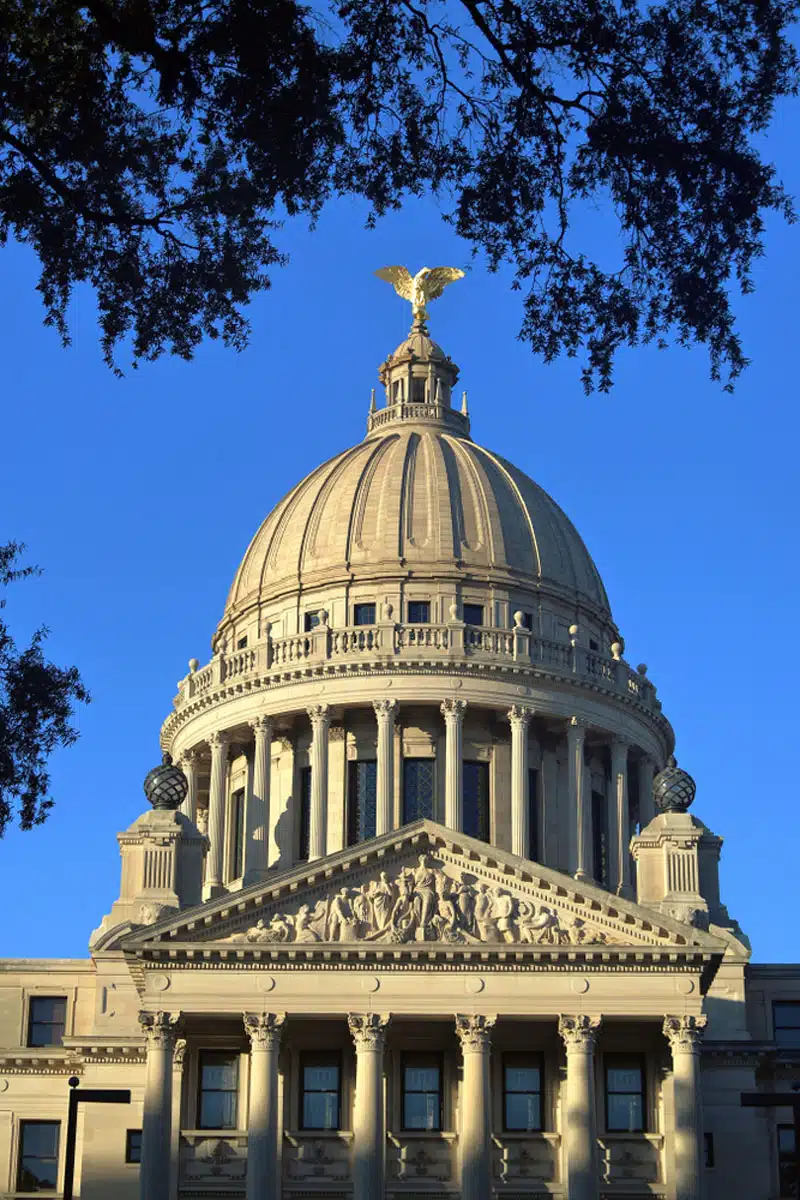 Visit the Mississippi Civil Rights Museum to learn more about slavery, the Jim Crow laws, and the heroes who fought for equal rights and freedom in the American South.
Suggested Stay: Fairview Inn
New Orleans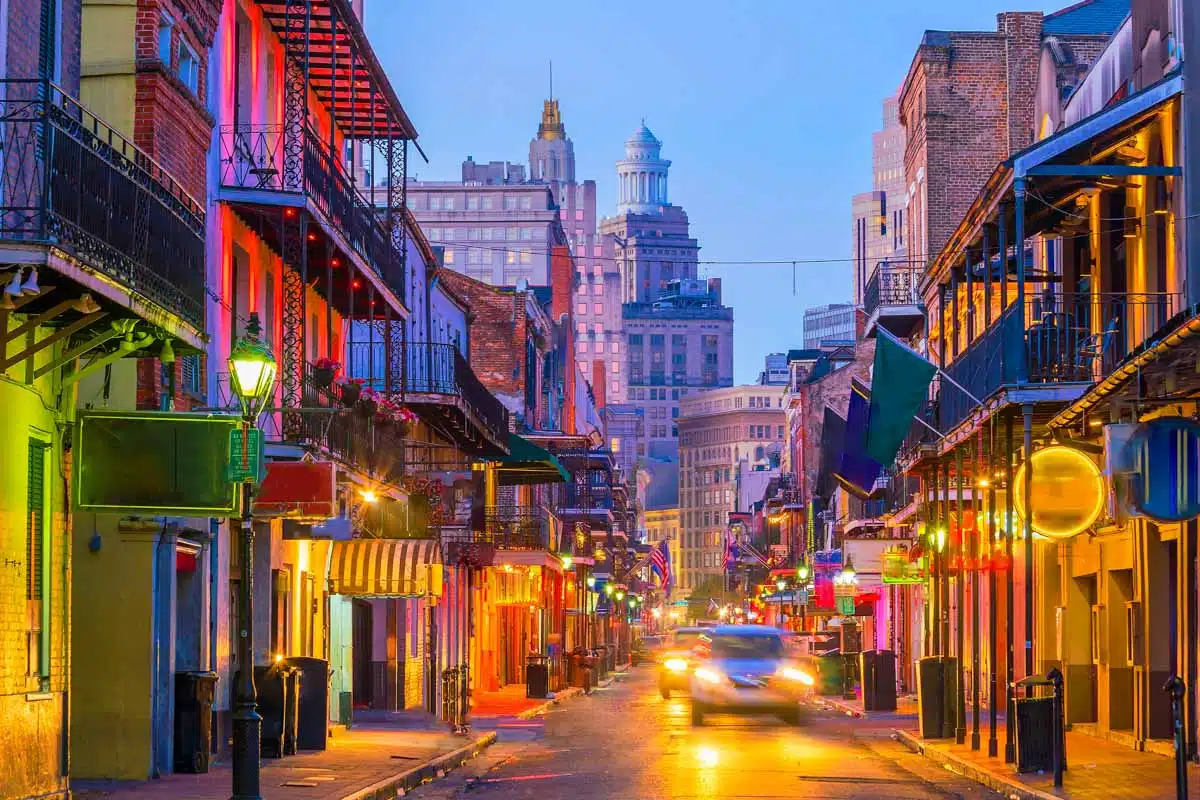 End your 1-week USA itinerary in New Orleans. The home of Jazz music, New Orleans features dozens of excellent jazz clubs. I like the idea of stopping by Sweet Loraine's, where you can check out some of the best jazz music and grab a Po Boy sandwich for a taste of The Big Easy.
Suggested Stay: The Pontchartrain Hotel
Plan your next great travel experience!
Sign up for insider tips straight to your inbox.
Southwest National Parks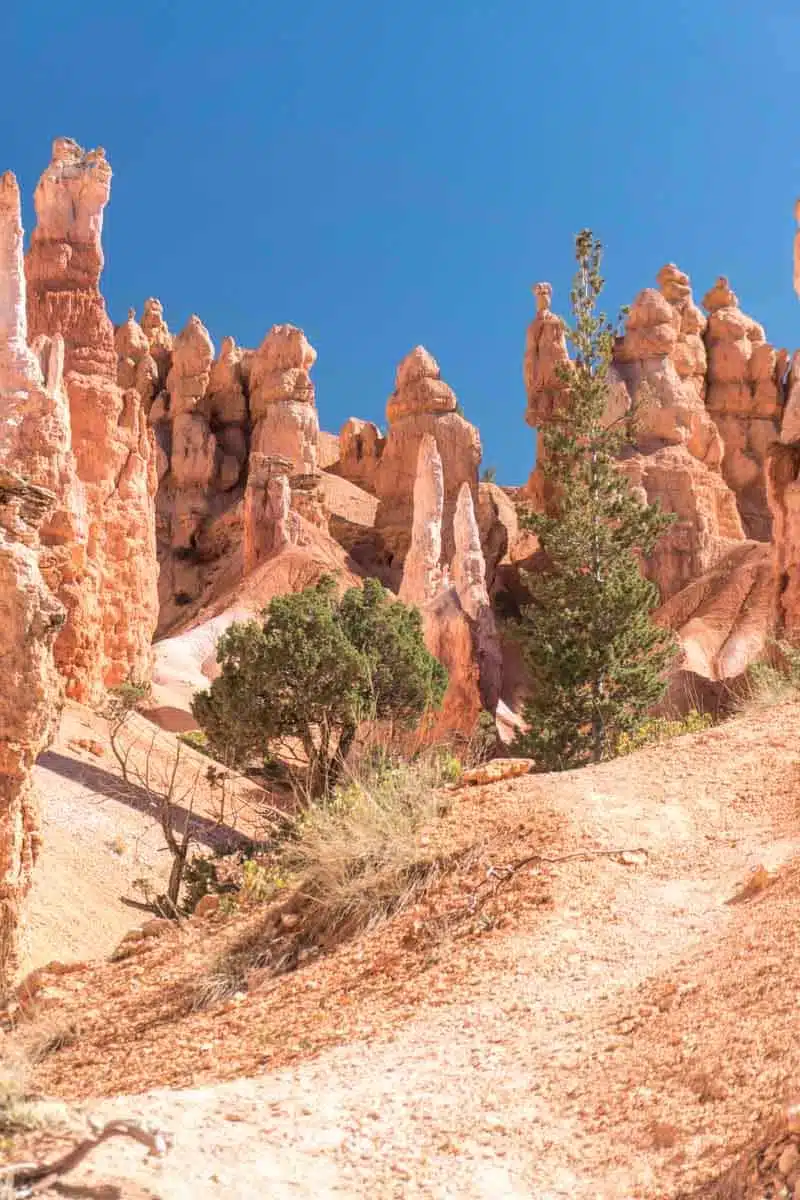 You're getting the best of the American Southwest with this epic 14-day USA itinerary. Buckle up; this road trip sets you off from Salt Lake City through Utah's Mighty Five before exploring the deserts and canyons in Arizona and New Mexico.

I love this as an idea for a USA itinerary because you learn more about indigenous history and culture and sample delicious flavours of the Southwest. And, of course, you get to tick the most famous national park in the USA – the Grand Canyon.
Route Summary
Arches >> Canyonlands >> Bryce >> Zion >> Grand Canyon >> Saguaro >> White Sands
Distance: 1,3712 miles (2208 km)
Length of Trip: 2 weeks
How to Do It: Car
Highlights of the Trip
Moab (Arches and Canyonlands)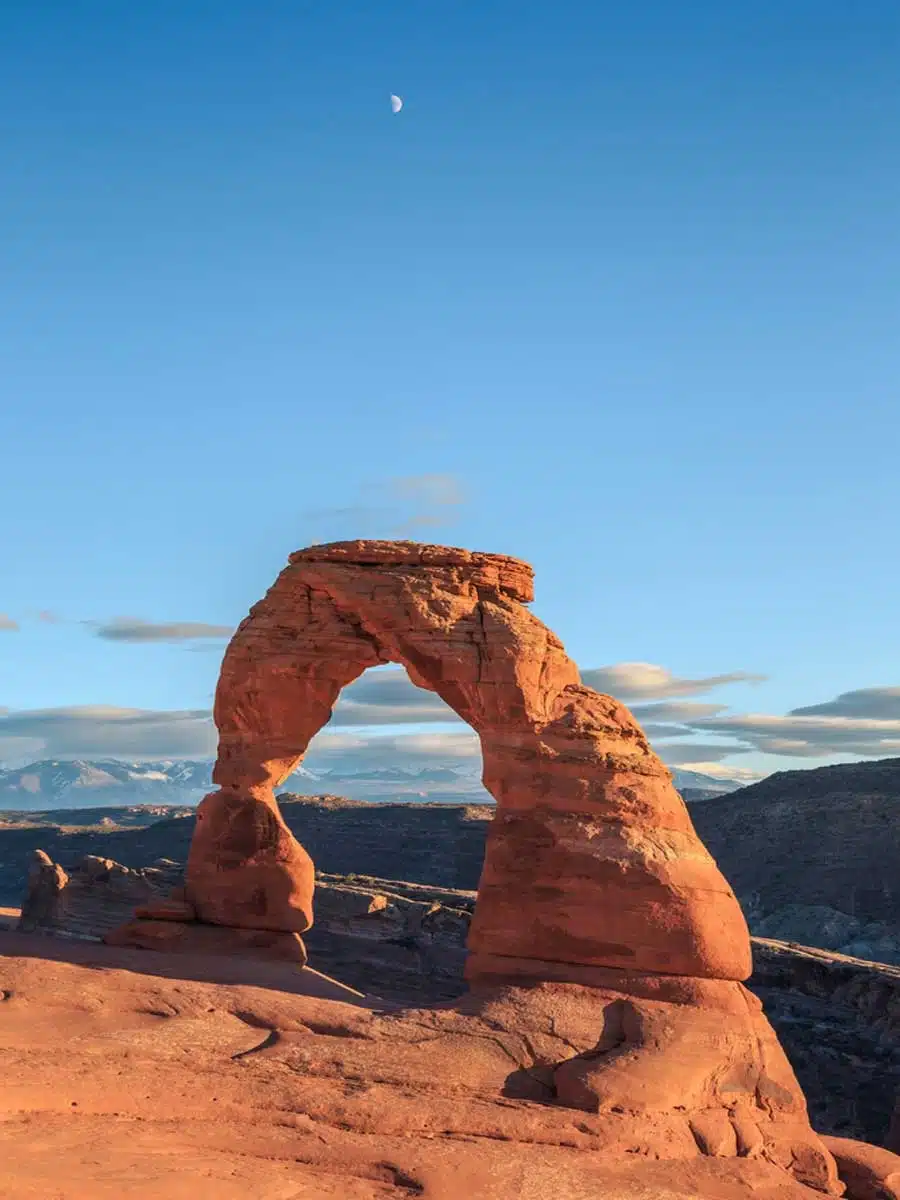 Between your visits to two of Utah's Mighty Five, you can bed down in Moab, where you'll find plenty to do around town. Of course, most of your time here will be spent exploring natural bridges at Arches and hiking around the vast trail system in underrated Canyonlands.
Suggested Stay: Red Cliffs Lodge
St. George (Zion and Bryce Canyon)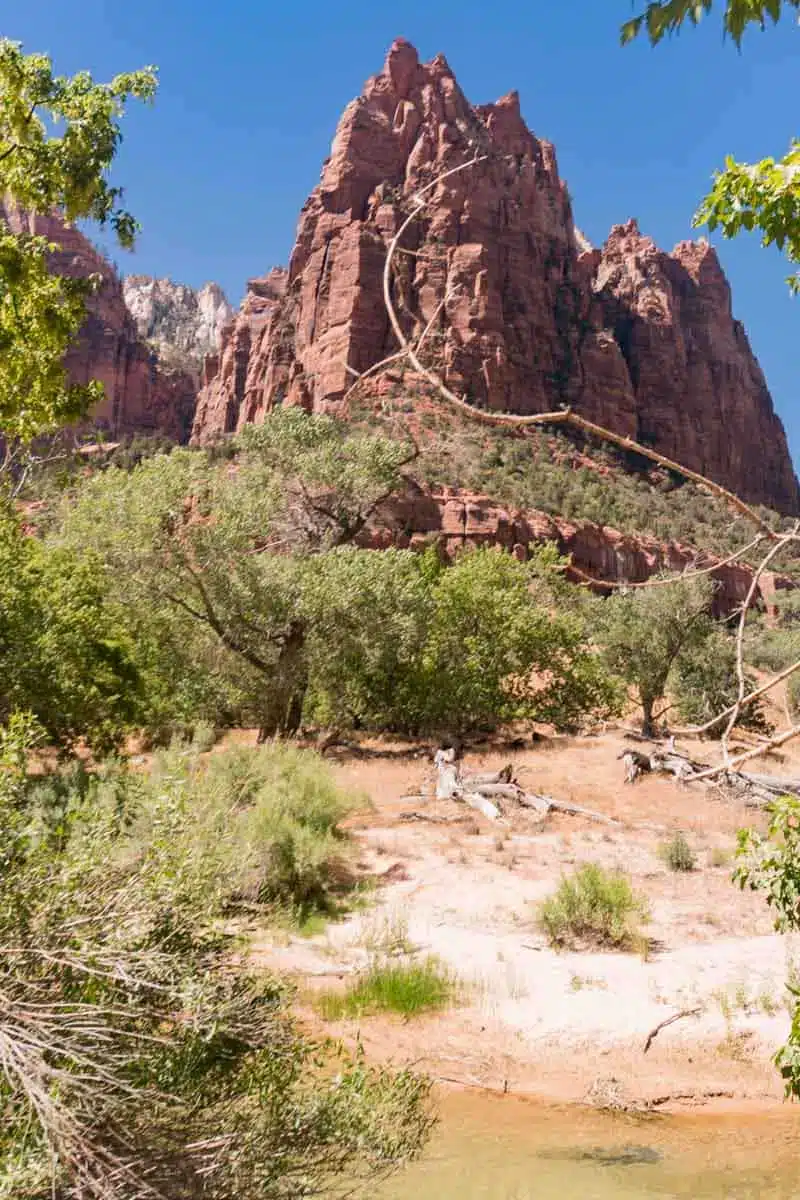 Cross off another two of Utah's Mighty Five when you stay in St. George. Try epic hikes like Angel's Landing in Zion and explore the hoodoos and rock formations at Bryce Canyon. Visit Bryce Canyon on your way to St. George and return to Zion the next day.
Suggested Stay: The Advenire
Grand Canyon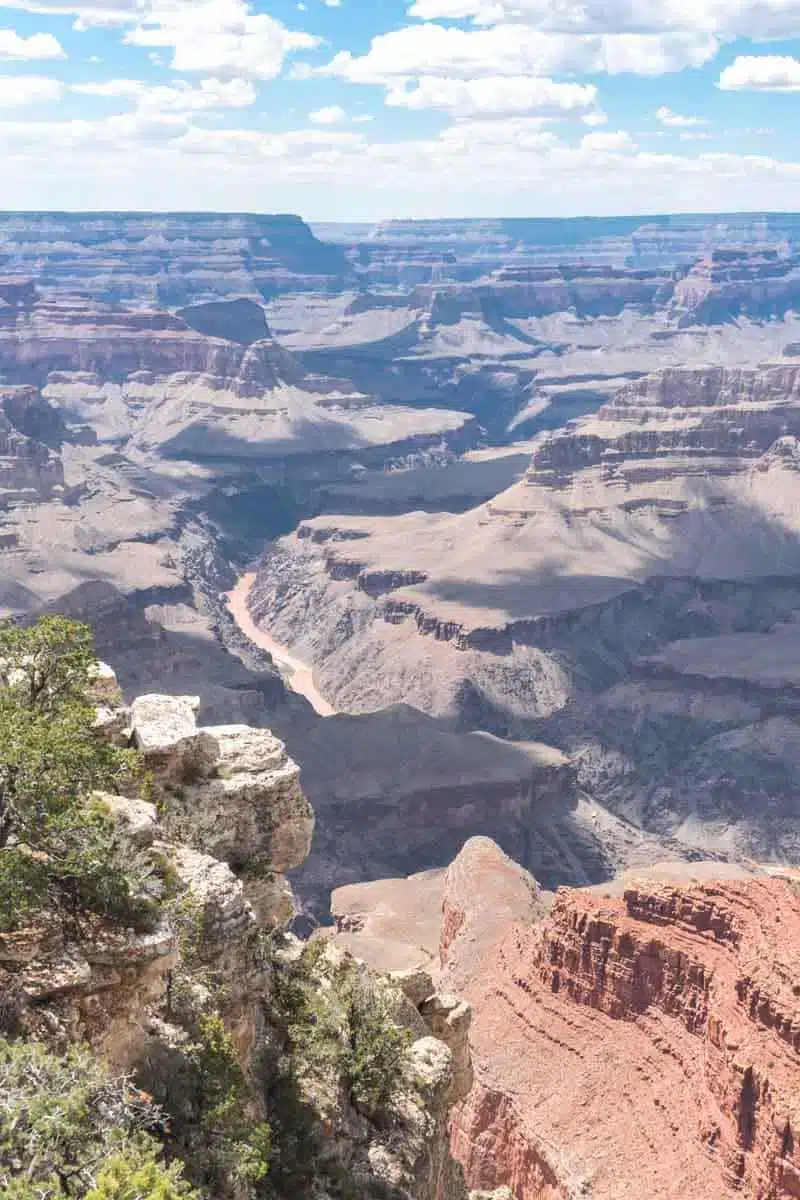 The Grand Canyon is over 1,900 square miles of beautiful red-rock canyons along the Colorado River, and visiting Arizona is the most popular way to see it.
I think hitting the South Rim along Desert View Drive is the perfect way to see the sweeping canyons from above along several different viewpoints.
Suggested Stay: The Grand Hotel at the Grand Canyon
Saguaro National Park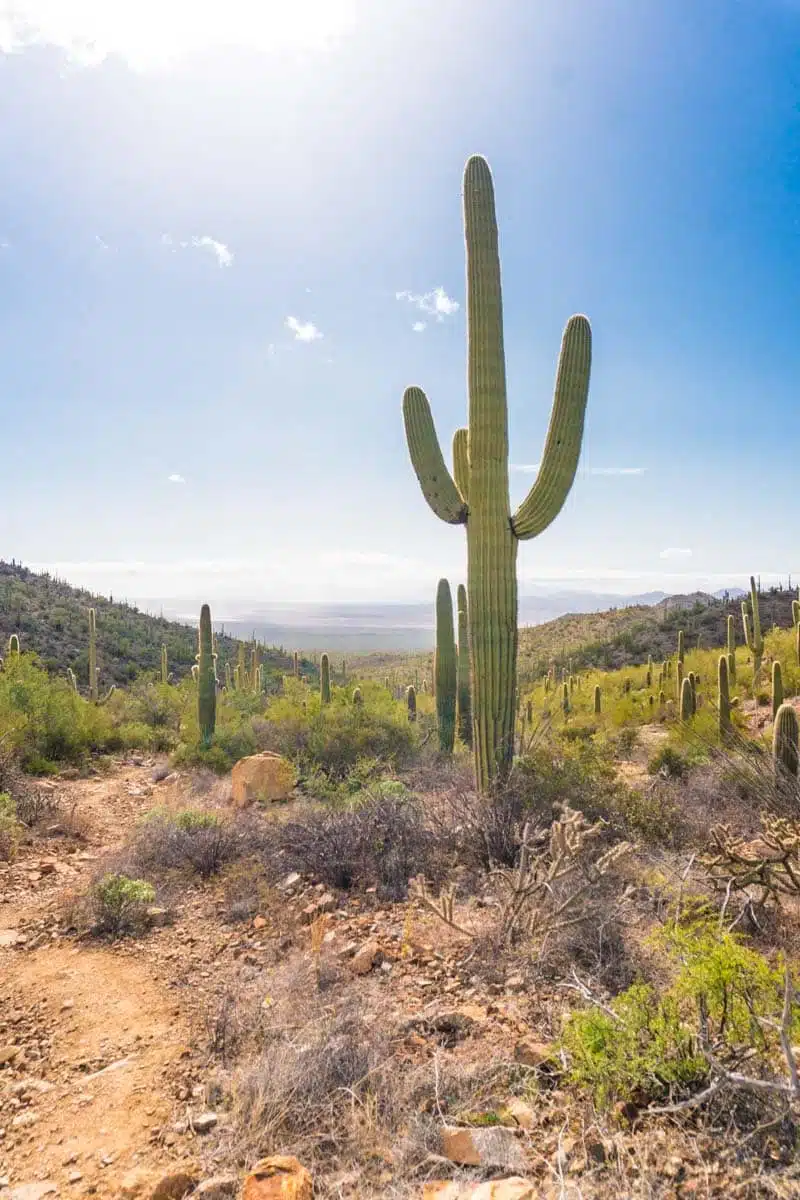 Next up on your trip around America's Southwest is Saguaro National Park.
Where else can you see cacti the size of redwoods? Ok, they might not be that tall, but the candelabra-shaped thorned beauties stretch over 40 feet high, and a hike along King Canyon or joy ride along Bajada Loop Drive are the perfect ways to take in the beauty of the desert.
Suggested Stay: The Ritz-Carlton, Dove Mountain
White Sands National Park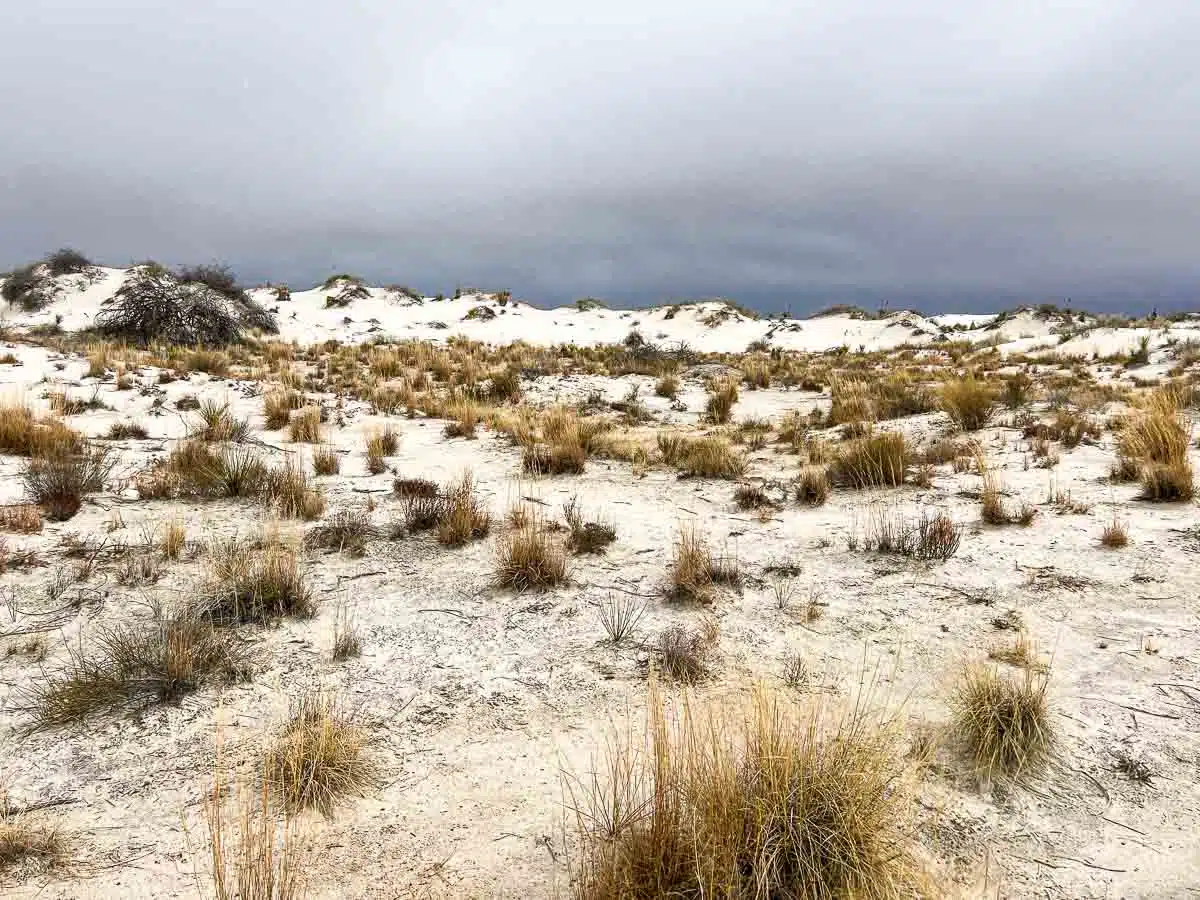 Last but not least, you'll want to head to White Sands National Park for one of the most unique landscapes you'll see anywhere on your USA itinerary. Take the 13-mile Dune's Drive loop to bask in the rolling snow-white sand dunes that stretch as far as you can see.
Suggested Stay: Home2 Suites
East Coast Itinerary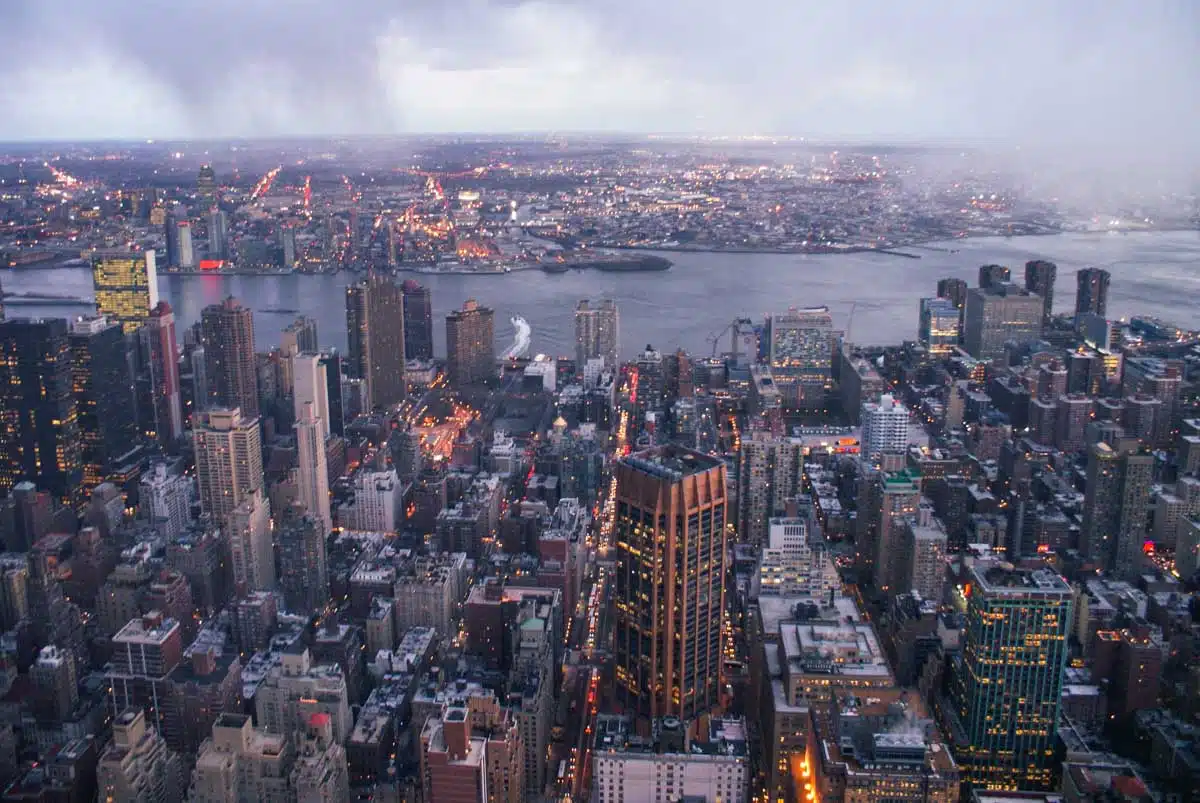 Planning a USA East Coast Itinerary over 2 weeks? Check out this non-stop tour of the iconic cities and hidden gems along the Northeast United States.
One thing I love about this trip is that it's the rare USA itinerary in 2 weeks where you can rely on trains and public transportation to get to most destinations.
Along the way, you'll see the nation's capital, the Big Apple, and the scenic coastline of Maine.

You'll want to hire a car for the final stretch, but the drive is gorgeous – especially if you're lucky enough to see the trees change colours in Autumn.
Route Summary
Washington DC >> Annapolis >> Baltimore >> New York City >> Hartford >> Boston >> Portland
Distance: 600 miles (1,000 km)
Length of Trip: 1 Week
How to Do It: Train and Car
Highlights of the Trip
Washington DC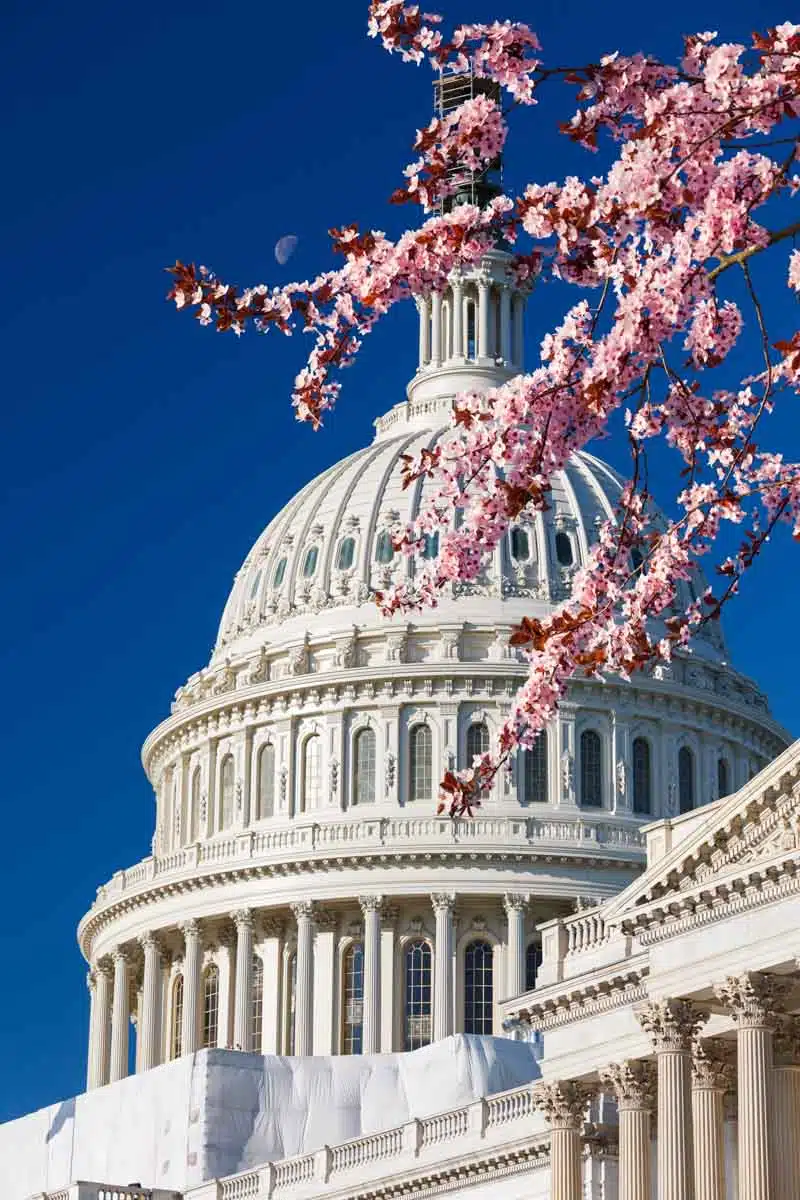 You can't plan a US travel itinerary over two weeks on the East Coast and not hit the nation's capital.
The Washington Monument and Martin Luther King Jr. Memorial makes the National Mall well worth a visit, but underrated gems like Blind Whino – where local artists collaborate and host weekly live events are a fun way to experience DC like a local.
Suggested Stay: The Normandy Hotel
Annapolis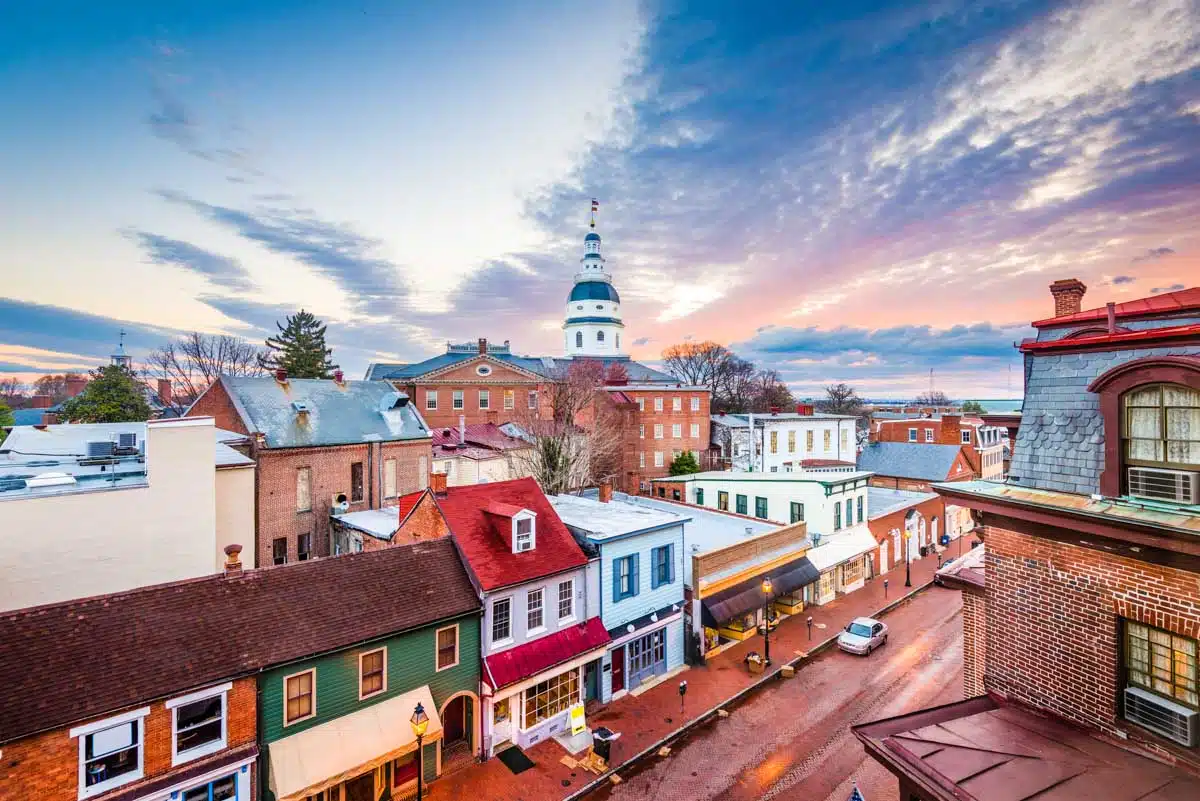 If you want the chance to truly chill out during your 2 weeks in the USA, there are plenty of charming towns – especially in the Northeast. Annapolis is one of my favourites, and the boutique hotels, seafood restaurants, and cobbled streets will transport you to another time.
Suggested Stay: Historic Inns of Annapolis
Baltimore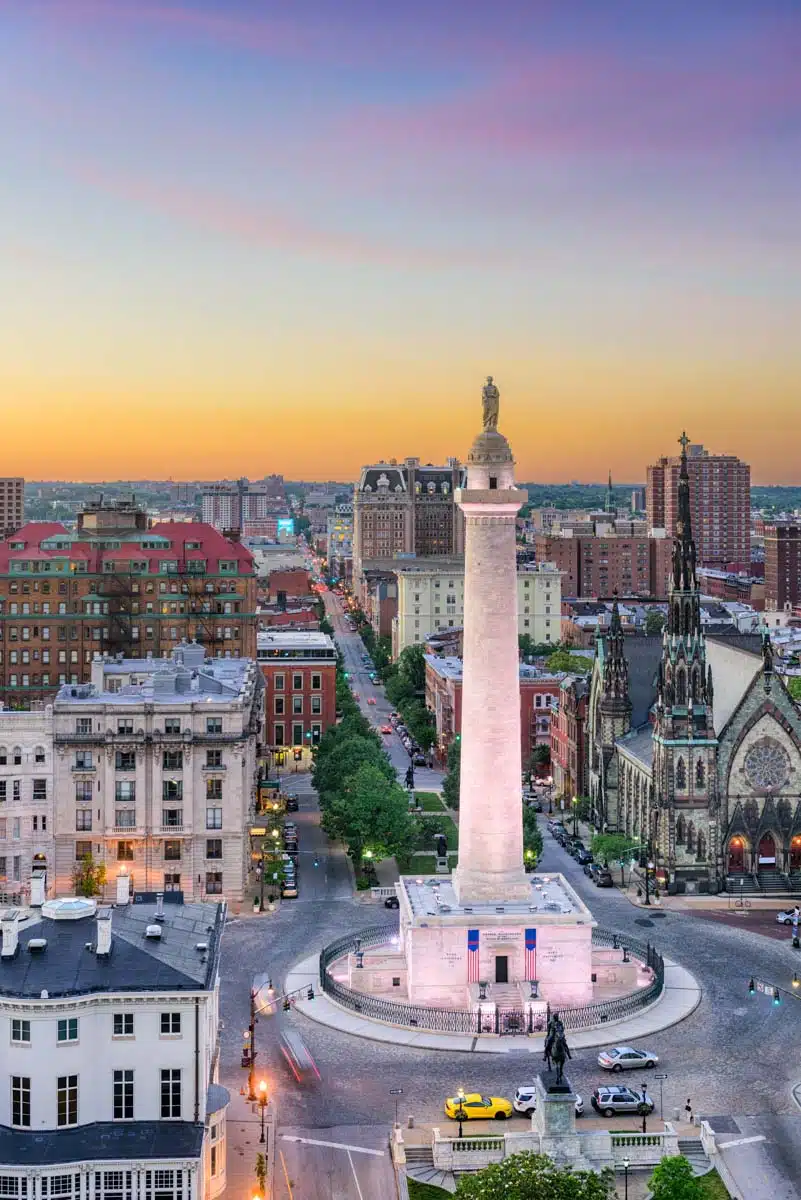 Catch a baseball game at Camden Yards, eat as much blue crab as you can in one sitting, and visit the Civil War landmark Fort McHenry National Monument and Historic Shrine for a piece of American history.
Suggested Stay: Ulysses
New York City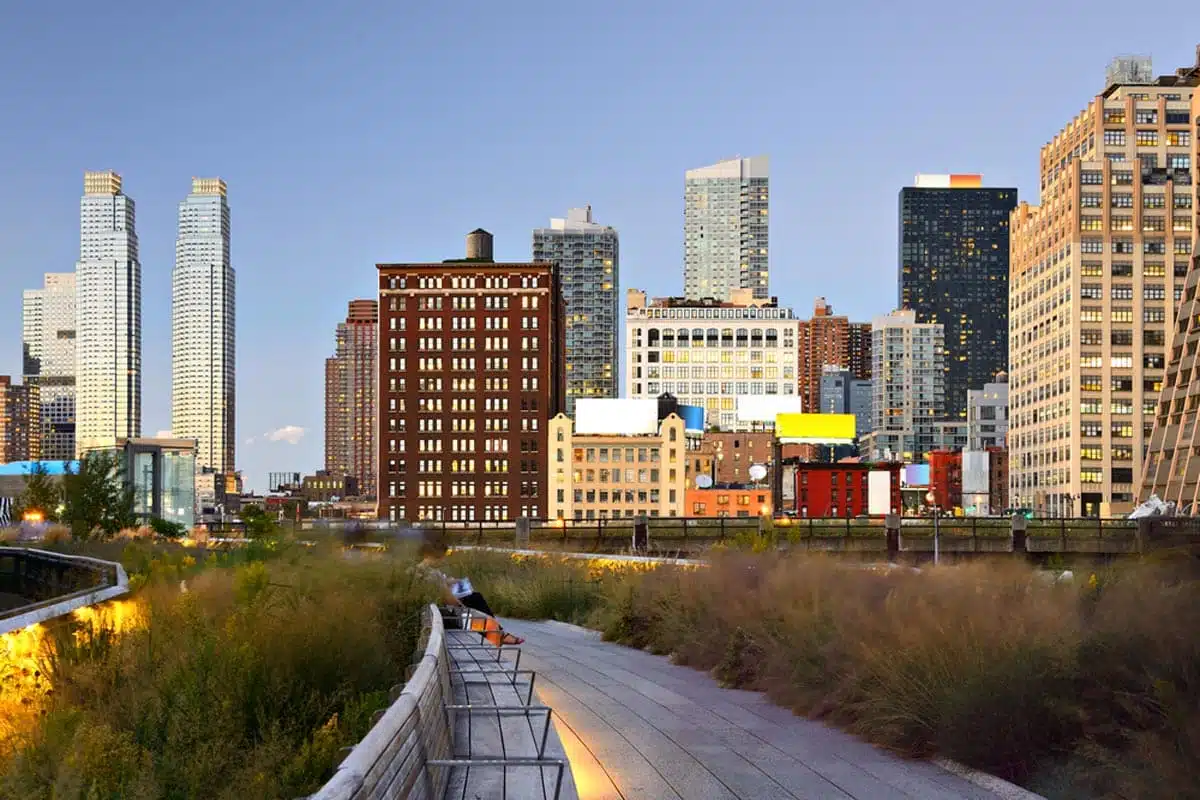 The food, the culture, the museums…NYC is the city you need to pencil into any United States itinerary.

I love Manhattan, and it's probably the most walkable city anywhere in the USA. Checking out the East Village for the best restaurants and bars, visiting Central Park or The High Line when you need a bit of fresh air, and exploring the bustling urban marketplace, Chelsea Market, are a few things you won't want to miss.
Suggested Stay: The Wallace Hotel
Hartford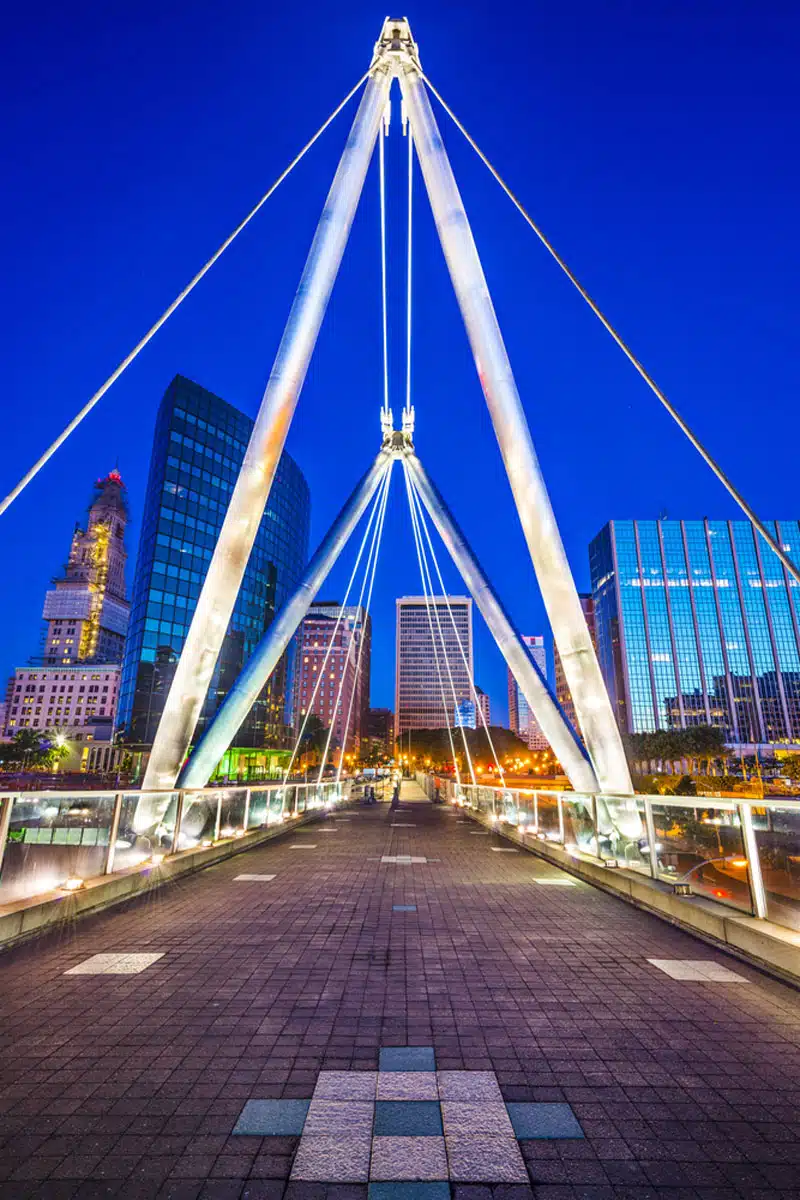 The small city of Hartford, Connecticut, is the perfect stop on your USA itinerary, with some standout landmarks like Mark Twain's former residence, the beautiful gardens at Elizabeth Park Conservancy, and the large collection of European and American artwork at Wadsworth Atheneum Museum of Art.
Suggested Stay: The Goodwin
Boston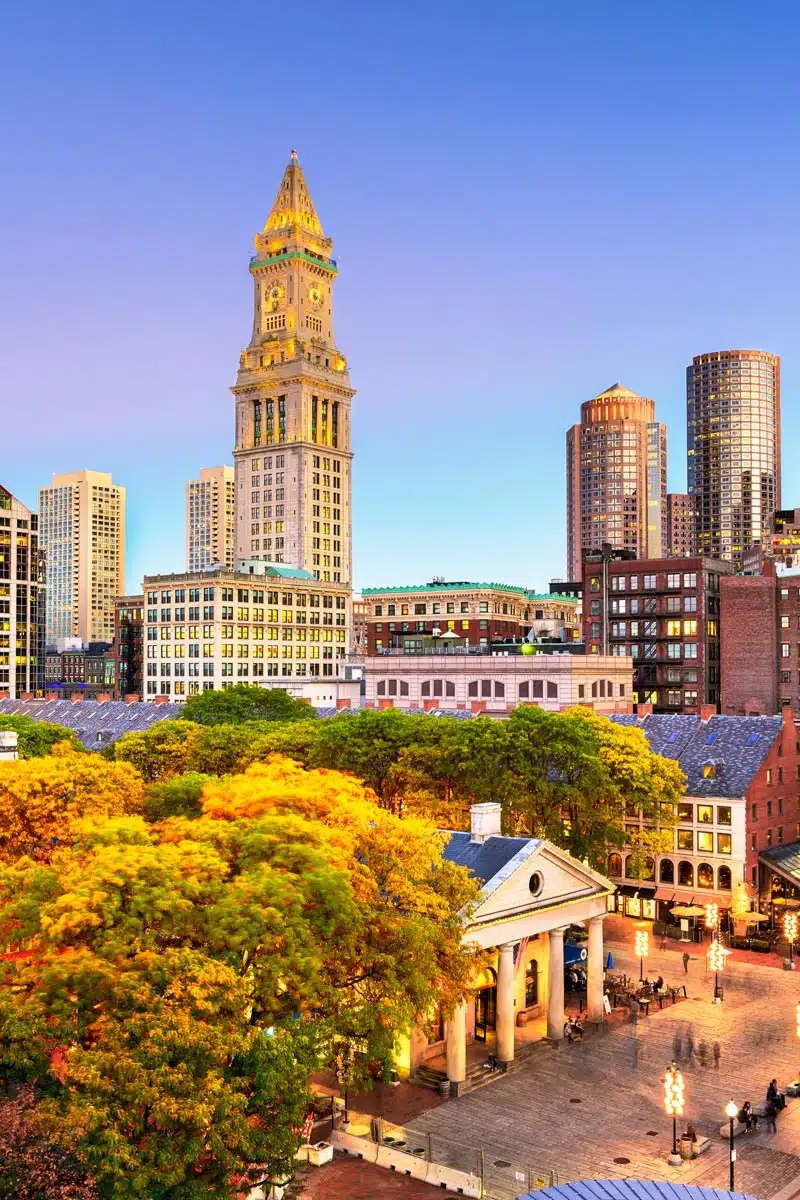 Take the train up to Boston and explore the world-class universities like Harvard, dine on some fresh seafood, and grab a New England-style IPA at Trillium Brewery, one of the best craft beer spots you'll find on your USA itinerary.
Suggested Stay: The Revolution Hotel
Portland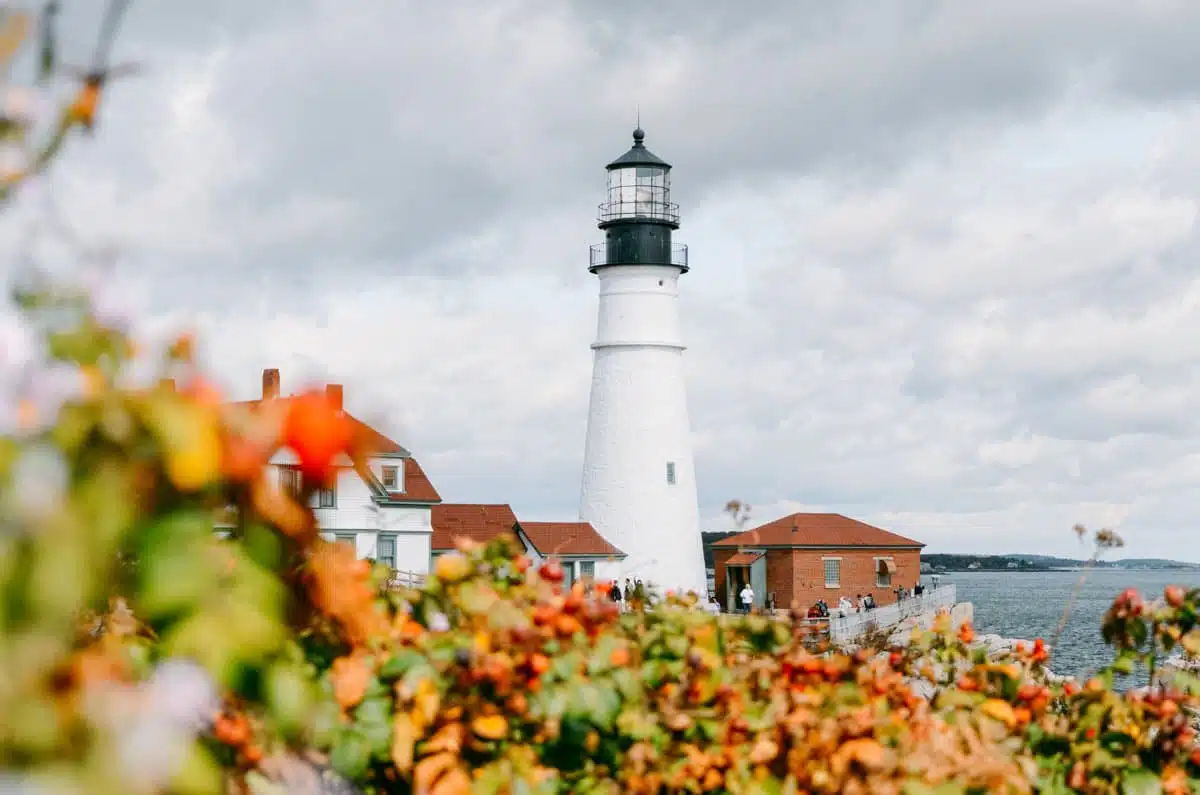 Visit this charming New England town and photograph the iconic lighthouses, eat freshly caught lobster at Portland Lobster Company, and take a whale-watching tour if you're around in May or June.
Suggested Stay: Portland Harbor Hotel
California Itinerary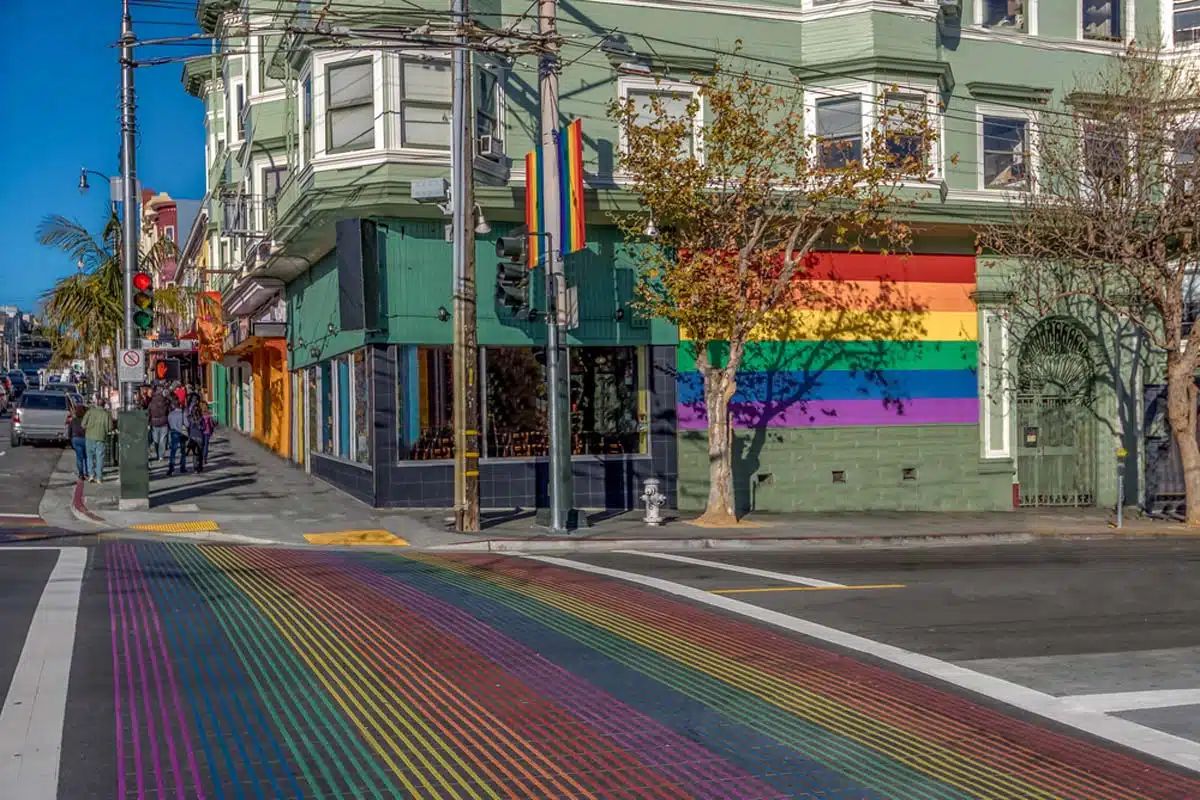 Rent a nice set of wheels for this 21 day USA itinerary, you're going to rack up more than a few miles.

Start off in San Diego and drive your way up the coast, stopping by some of my favourite locations along the way. Get your hike on in the Santa Monica Mountains before exploring charming towns like Pismo Beach and Sausalito on your drive north.
But you'll also see everything California offers away from the Pacific Ocean, like Yosemite National Park, Lake Tahoe, and Wine Country.

Top Tip: You can always plan a great 1 week trip in the US in California, so feel free to just tackle part of this itinerary.
Route Summary
San Diego >> Santa Monica >> Pismo Beach >> Sausalito >> Sonoma County >> Lake Tahoe >> Yosemite
Distance: 1,000 miles (1,610 km)
Length of Trip: 3 weeks
How to Do It: Car
San Diego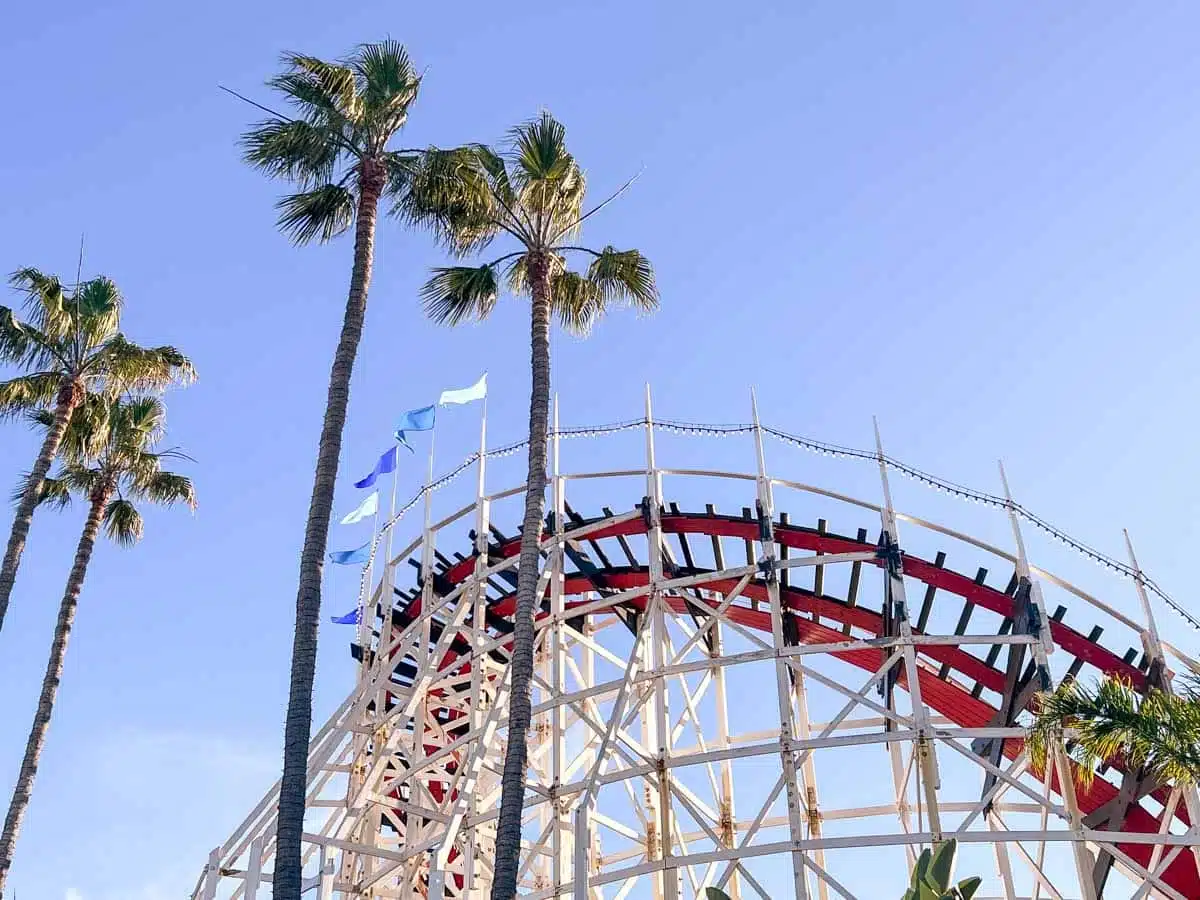 Start off in San Diego, where you can hit up the sandy shores of Coronado and Pacific Beach before an evening out exploring bars and restaurants in Hillcrest or Downtown San Diego.
Suggested Stay: Hotel Indigo
Santa Monica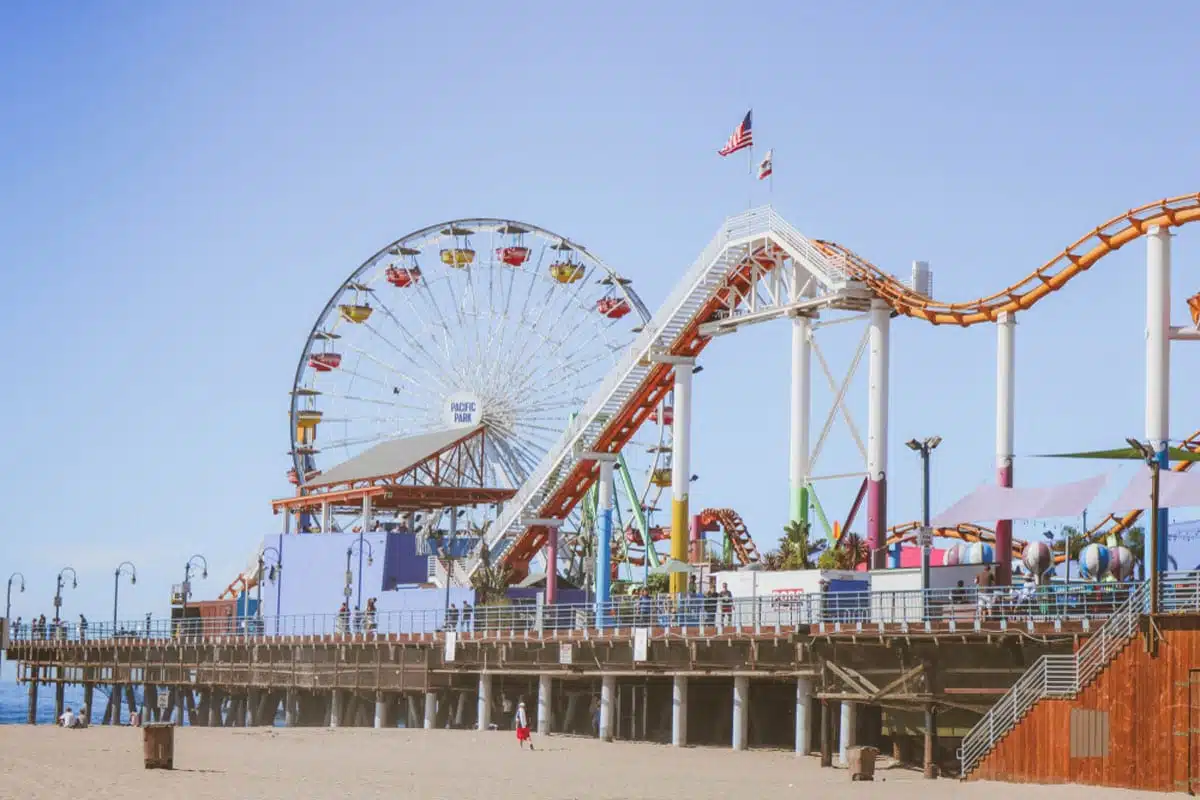 Before you head to some of the best hikes in Southern California, explore Santa Monica's beaches and nightlife. I love hanging out at the Santa Monica Pier and riding the Ferris Wheel by the beach before strolling through the shops and restaurants on the lively 3rd Street Promenade.
Suggested Stay: Shutters on the Beach
Pismo Beach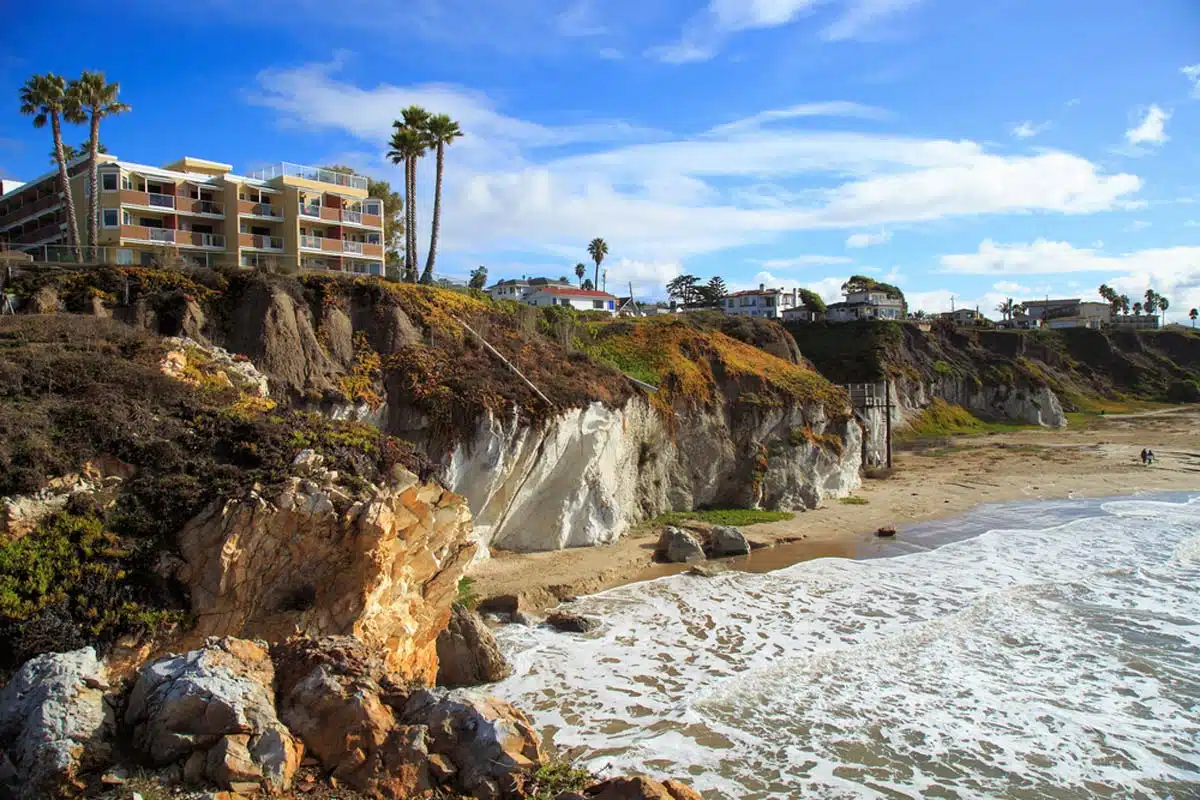 Once you reach Pismo Beach, you'll fall in love with the small-town beach vibes in this Central California coastal gem. I don't blame you if you want to just hang out at the state beach and pier, but you can also explore wineries in nearby Paso Robles, check out a monarch butterfly grove, or relax at Avila Hot Springs. Your call.
Suggested Stay: The Cliffs Hotel and Spa
Sausalito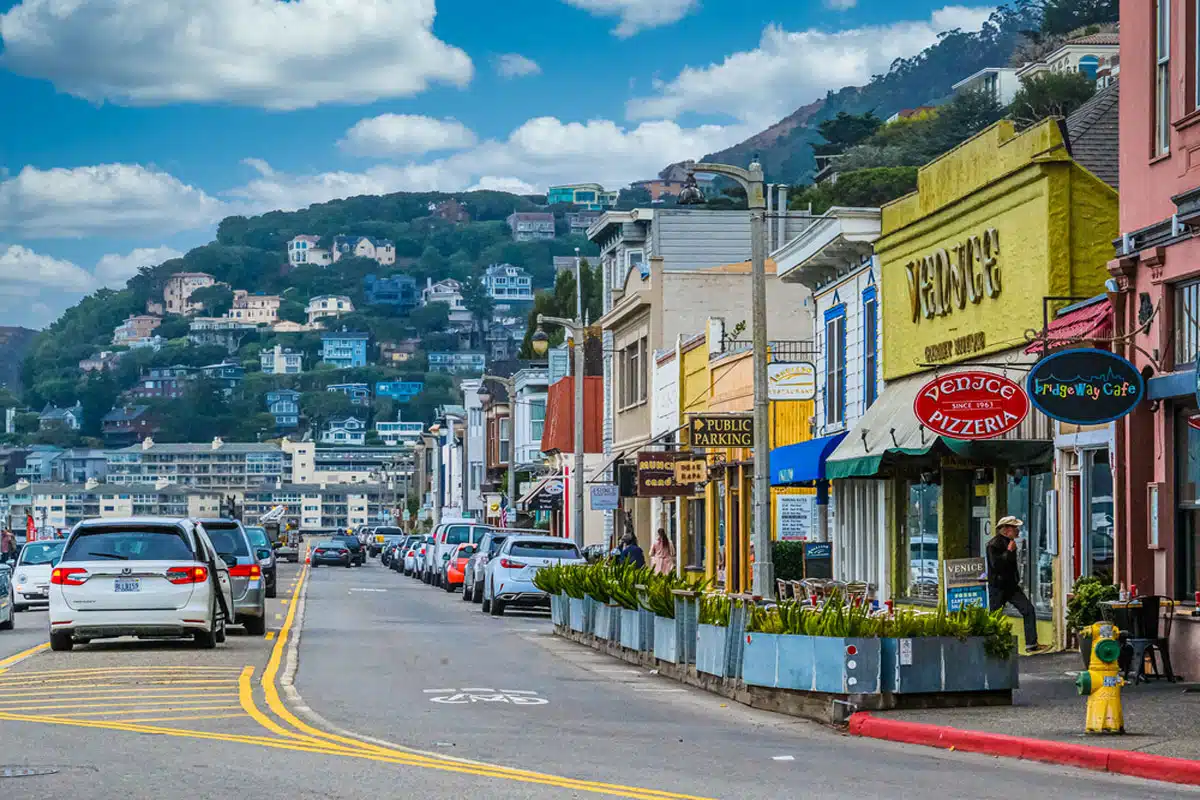 Just across the Golden Gate Bridge from San Francisco is the charming coastal village of Sausalito. Explore the artsy town full of charming boutiques before digging into a seafood lunch at Scoma's. You can't visit Marin without checking out the redwoods, so reserve a spot for hiking in Muir Woods National Monument.
Suggested Stay: Cavallo Point
Sonoma County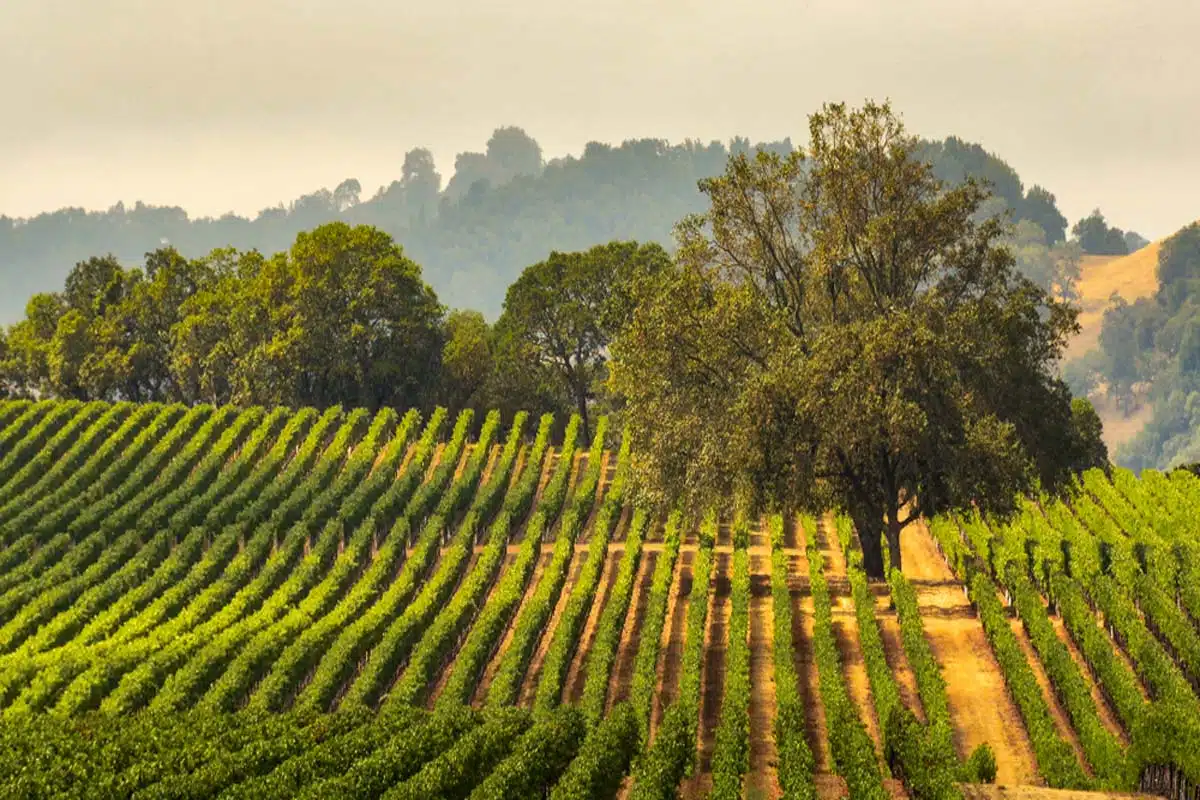 You can't explore Nor Cal without making a stop for wine tasting in Sonoma County. Santa Rosa is a great home base to explore amazing wineries – Patz & Hall and Gundlach Bundschu Winery are two of my favourites. Russian River Brewing Company is a great option if you've had enough wine tasting.
Suggested Stay: Vintners Resort
Lake Tahoe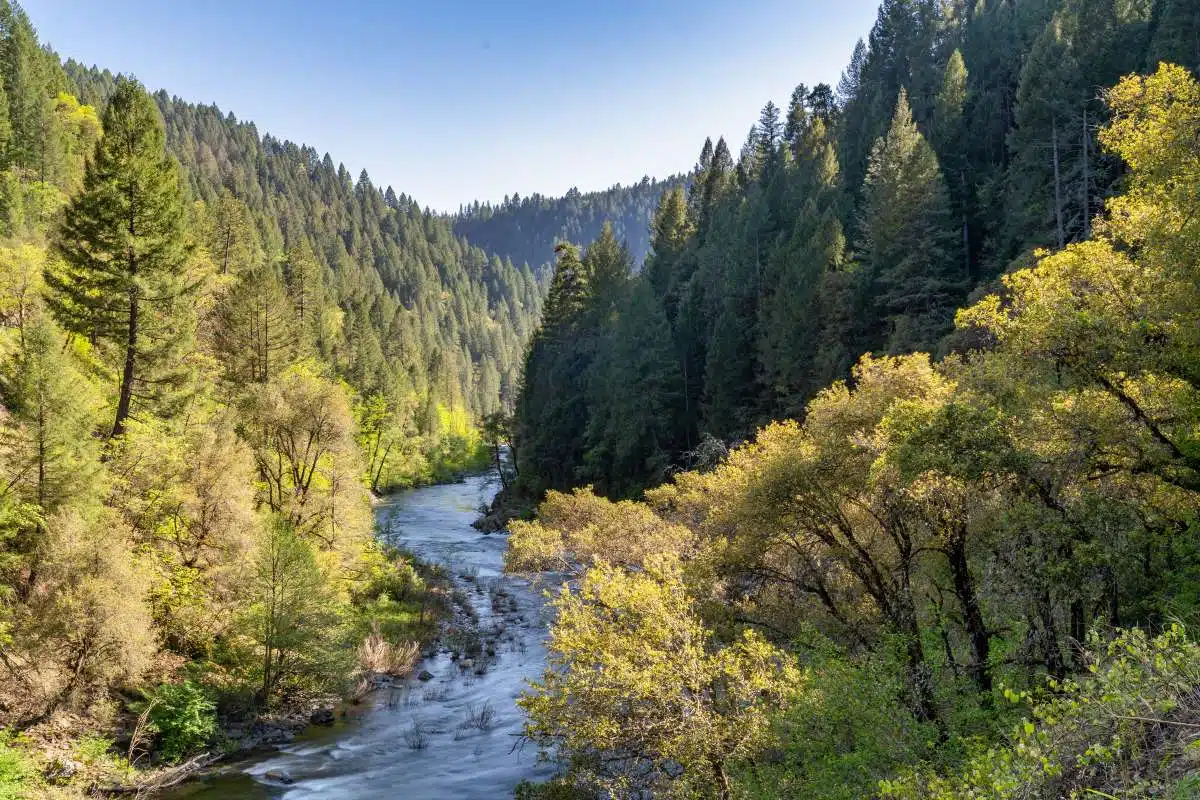 Where else can you paddle out in crystal clear waters overlooking snow-capped mountains on a sunny day in California? Not many places sum up a grand Alpine Lake experience quite like Tahoe.
Suggested Stay: Edgewood Tahoe Resort
Yosemite National Park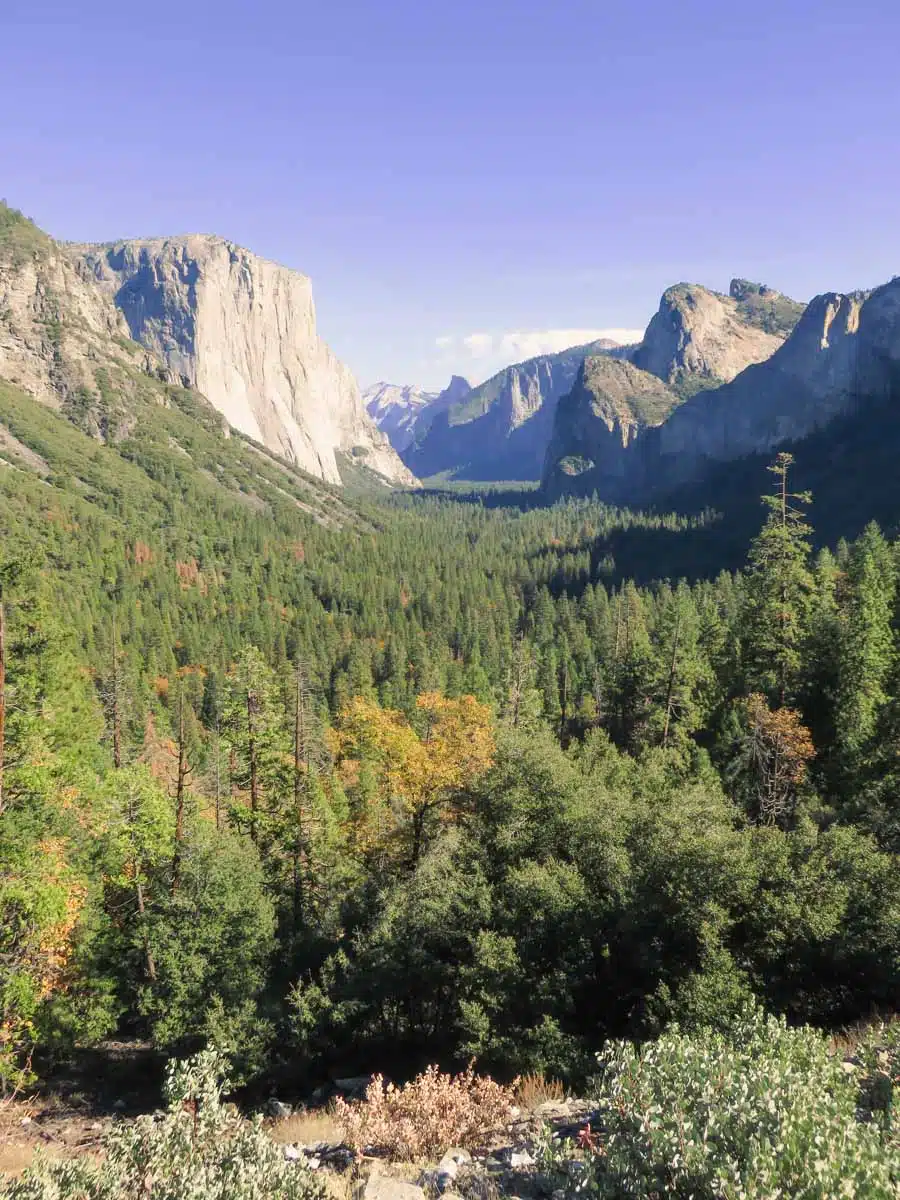 No trip to Northern California is complete without a visit to Yosemite. Make your way into the valley, park, and look up in awe at Half Dome, El Capitan, and the iconic Yosemite Falls.
Suggested Stay: The Ahwahnee Hotel
USA Itinerary: Practical Tips for Planning Your Trip
Weather can play an enormous role in your USA itinerary. Check the forecast before you leave, and pack for all seasons if you're planning a longer itinerary in any season but summer.
Summers get extremely hot in the USA. Bring lots of suntan lotion, lightweight clothing, and wide-brimmed hats.
There are a lot of hotel options in the USA, but the most popular locations fill up fast on the weekends and in the summer. Book ahead for the best rates and the most options.
If you're visiting from outside the USA, apply for an Electronic System for Travel Authorization online well ahead of your holiday.
USA Travel Itineraries: Map
Add these to Your USA Itinerary
Love This? Save and Share on Pinterest