Discover the best things to do in Big Sur with this handy guide. Unmissable activities to add to your itinerary.
Sure, California has epic coastlines, an abundance of state parks, and incredible views… But there's no better place to witness all three than Big Sur.
Stretching across the Golden State's central coast between San Simeon and Carmel is the rugged region of Big Sur, which is jam-packed full of rather impressive things to do.
That said, those unfamiliar with the area (or just swinging by as part of a West Coast road trip) might need a little helping hand when it comes to planning out what to do in the area.
That's where I come in – let me guide you through all the best things to do in Big Sur, from majestic hiking trails and epic beaches to great spots to eat along the way.
Wondering where to stay in Big Sur? Look no further than Big Sur Lodge, a four-star property in the heart of the region. Besides its ideal location, it's got a pool, comfy beds, and various breakfast options.
Top 5 Things to Do in Big Sur
Take a Hike at Pfeiffer Big Sur State Park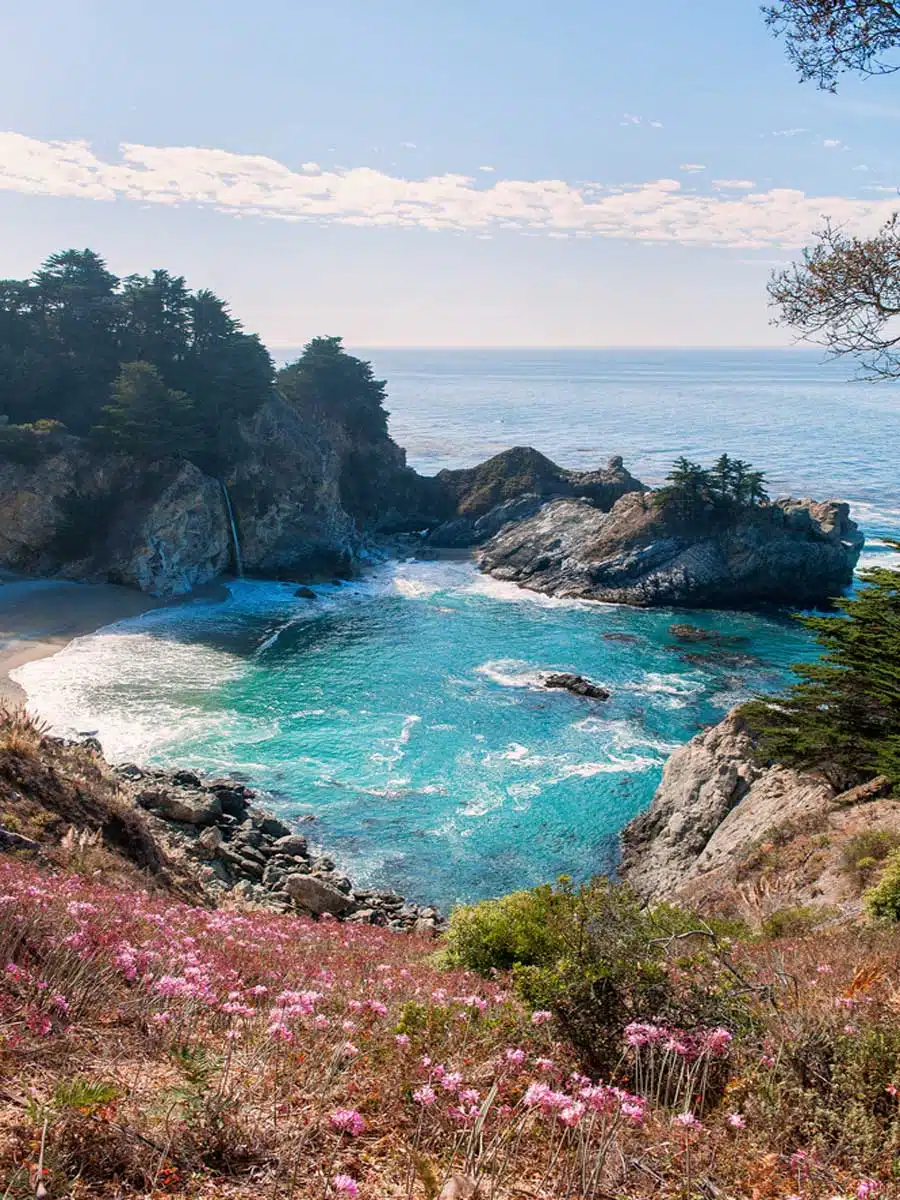 Hiking in Big Sur is a no brainer. And, just a six-minute drive outside the village of Big Sur is the majestic Pfeiffer Big Sur State Park.
In case you're curious, it gets its name from the Pfeiffer family, a bunch of renowned ranchers in the area.
I can see why they chose to settle here as it's abundant with natural beauty, from the expansive redwoods to the Big Sur River which flows across the park. Besides this, it's also the perfect spot for camping in Big Sur as it has all the necessary amenities.
But it's the hiking opportunities here that are so special – from the 0.8-mile Big Sur Nature Trail to the multi-day Big Sur Sykes Hot Springs Extended Loop for the pros.
It's open from 8 am until sunset, and you'll need to pay a $10 vehicle fee to enter. It might seem steep but you'll soon realise how reasonable it is, especially as you can access all the other Big Sur Parks for free on the same day of your purchase.
Snap a Photo at Bixby Creek Bridge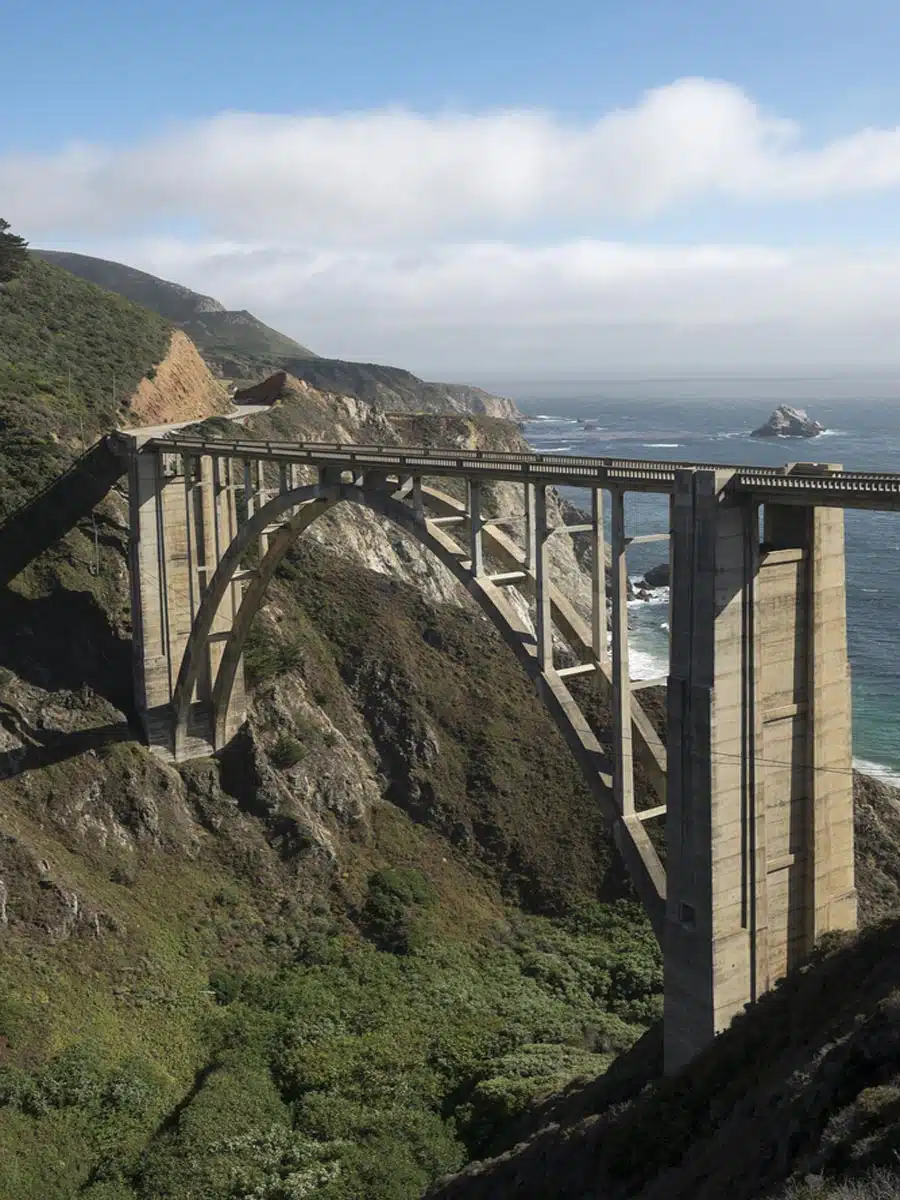 Bixby Creek Bridge is one of the most famous spots on the East Coast.
Looks familiar? You may notice its iconic shape from various movies or TV shows, such as Big Little Lies.
Interestingly enough, this concrete arch is the second most photographed bridge in California after the renowned Golden Gate Bridge in San Francisco. And it's one of the best free things to do in Big Sur, as you don't need to pay anything to see it (besides a tank of gas).
A bit of history about Bixby Creek Bridge: It was made out of concrete, which was a design choice so that the bridge didn't stand out from its natural surroundings. Also, it was decided to give more money to the builders during the Great Depression, which is pretty nice if you ask me.
Trust me when I say to get to the Castle Rock Viewpoint as early as possible for the best views. This is to avoid crowds and snag yourself a parking space.
Be Enchanted by Carmel-By-The-Sea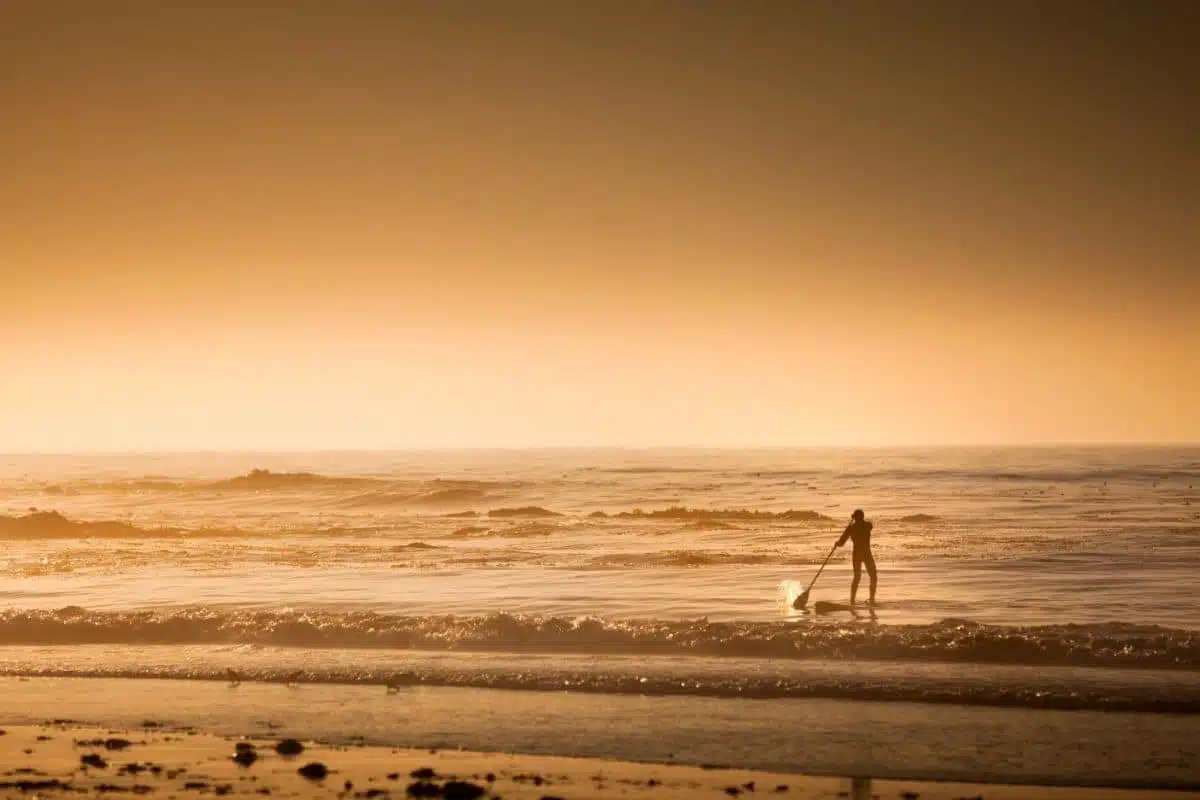 One of the best places to visit in Big Sur is the charming town of Carmel-By-The-Sea. It's where Big Sur starts, so it'll likely be the first stop on your Highway 1 road trip.
Why visit? Simply because it's a beautiful coastal town with a relaxed atmosphere and friendly locals.
It's also home to one of the best dog-friendly things to do in Big Sur: Carmel Beach. Besides this, it has majestic white sands, a cove open to the Pacific Ocean, and a lagoon on the Carmel River. The tidal pools are full of marine life, which you can spot at low tide.
After a swim in the sea or river (you've got plenty of options), head back to Carmel and grab a bite at one of the local watering holes. Take your pick from Brophy's Tavern for pub fare, La Bicyclette for pizzas, or Mission Ranch for classic American cuisine.
Visit the Lighthouse at Point Sur State Historic Park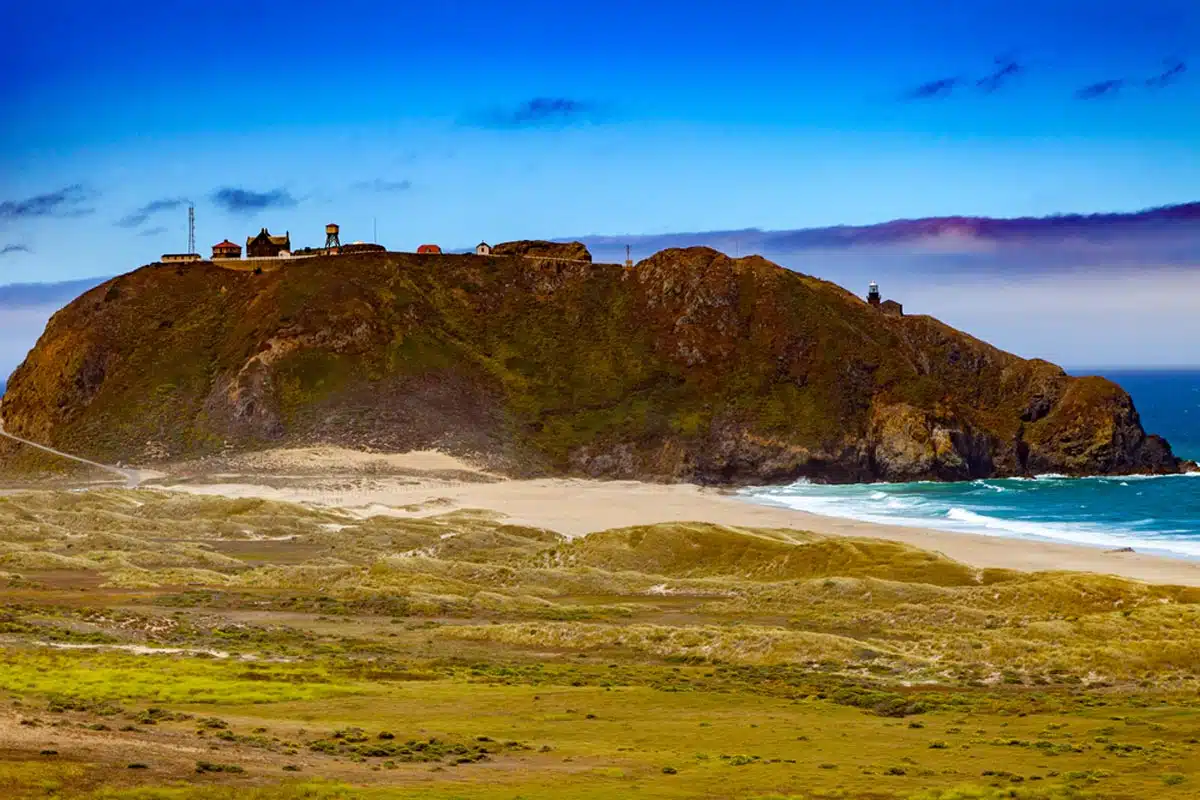 One of the Big Sur attractions that history lovers must take advantage of is Point Sur State Historic Park. It houses the only complete Californian lighthouse open to the public, which has been in use since 1889.
It's a spot of immense history, helping ships avoid the treacherous Big Sur rock formations and serving as a defensive listening system for the US military in the Cold War from 1958 to 2000.
Another interesting fact about Point Sur is that it used to be a town. This was when lighthouse keepers would operate the lighthouse manually. It even housed school classes for the town's children.
However, since 1974, the lighthouse has been fully automated and only needs occasional maintenance checks.
If you're keen to visit it, tours are available on Wednesday at 1 pm and Saturday at 10 am. The tour costs $15 per adult and lasts for three hours.
Immerse Yourself in History at Henry Miller Memorial Library
There are many fantastic spots to visit along Highway 1, whether you love the outdoors or are a culture vulture. One brilliant spot for book lovers is the Henry Miller Memorial Library, just outside Posts.
Henry Miller was a famous American novelist who lived in Big Sur from the 1940s to 1960s. He wrote many novels in an autobiographical style, such as Tropic of Cancer, Tropic of Capricorn, and Sexus.
This library houses many of his books; it has the second-biggest collection of his manuscripts. Besides the literature you can acquire here, it is also a hub for cultural events, such as live music, film screenings, and lectures.
If you're looking to take a quick break from all the hiking, this is a must-do in Big Sur. Grab a coffee, sit back, and relax with a book in hand.
Brilliant Things to See & Do in Big Sur
Explore Verdant Forests at Limekiln State Park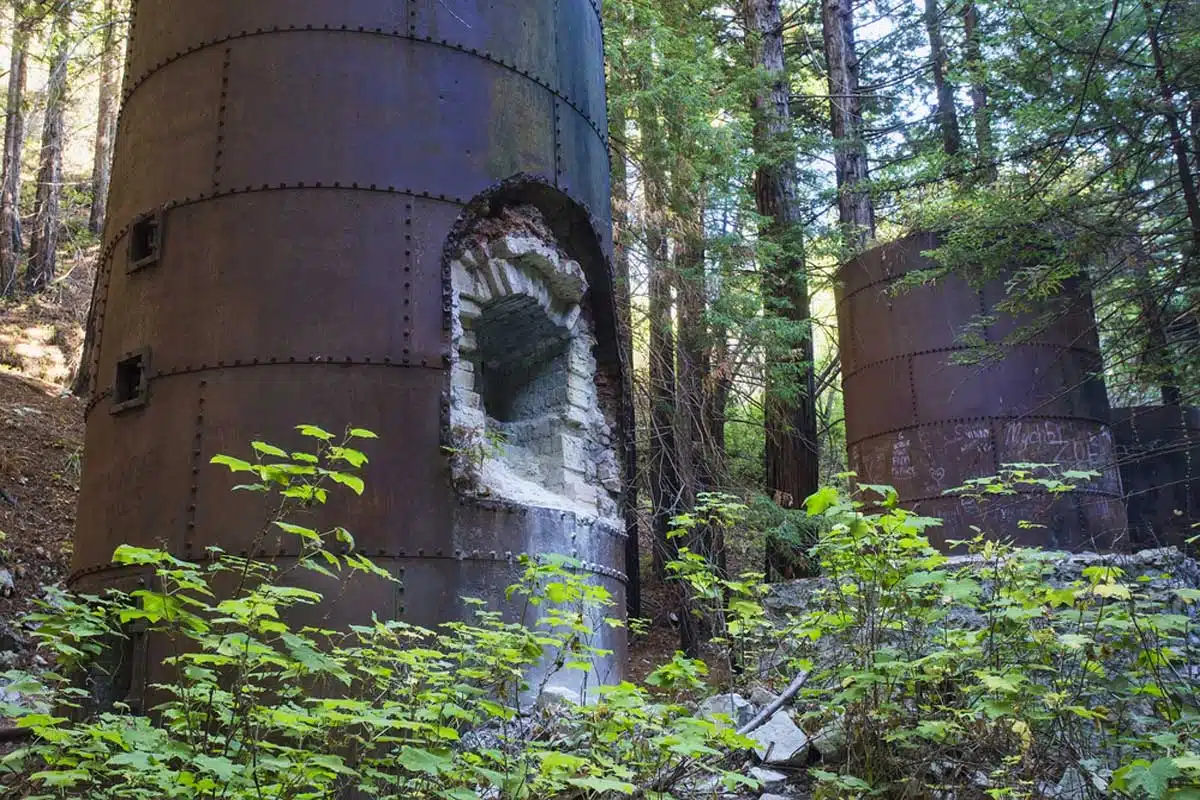 Limekiln State Park is one of the smallest Big Sur state parks, but it is still full of history. It gets its name from what the park used to be — a limestone quarry.
The history of Limekiln dates back to the 17th century when the Rockland Lime and Lumber Company mined and smelted limestone before shipping it off to other nearby regions. Many buildings in San Francisco still contain lime mined from Limekiln.
You can still see these kilns in the park, although they have aged significantly with lots of rust. It's also unique in that it has the steepest coastal canyon in the continental USA – Limekiln Canyon, which rises from sea level to more than 5,000 feet in less than 4 miles.
A huge bummer about Limekiln is that due to a rough fire in 2020, you can't walk on the hiking trails until further notice.
The upside, though, is that you can still experience the incredible beauty at its 20-plus campgrounds or its relaxing and accessible beach.
Grab a Bite to Eat at COAST Big Sur
Driving around Big Sur requires two things: An epic car playlist and some bangin' food. While I can't guarantee the music will be on point, COAST has got you sorted when it comes to food.
The menu might be small, but it's mighty – packed with pizzas, snack boards, tarts, and salads. They've also got a provisions store with delicious locally-made charcuterie, cheeses, bread, and drinks. Perfect for a coastal picnic if you ask me.
Another reason I love COAST is because it also acts as part art gallery, full of pieces made by local and internationally-renowned artists.
Marvel at the Coastal Views at Andrew Molera State Park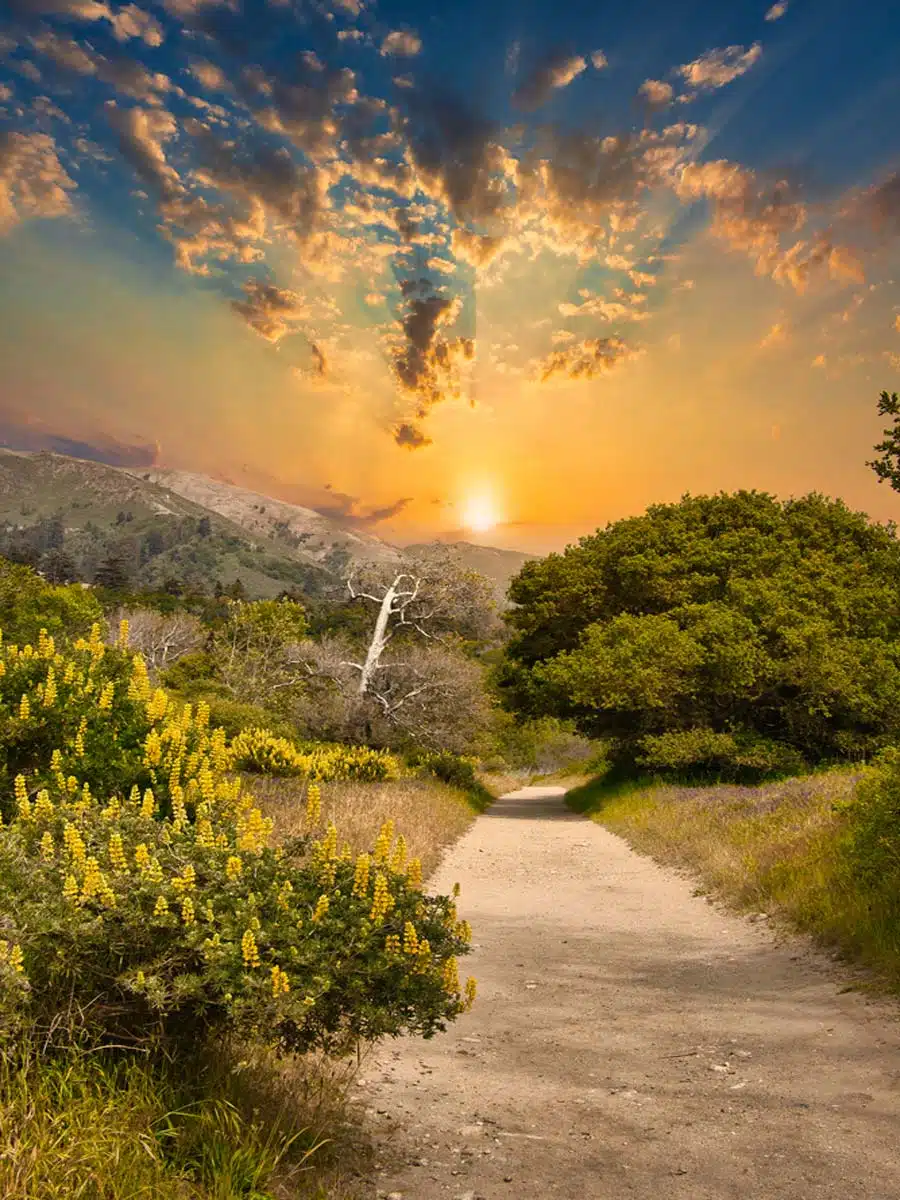 Out of all the Big Sur things to do, Andrew Molera State Park is the best spot for hikers. It is the largest state park in Big Sur, full of great hiking trails and tranquil beaches.
Entrance to the park costs $10 per vehicle, which is well worth it for the scenic coastal trails. Oh, and if you're in luck, you'll spot marine life, such as migrating gray whales, sea lions, and sea otters.
Ok back to trails – the best of which for epic ocean views is the Headlands Trail, a 4.3-mile out-and-back route.
It takes an hour and a half to complete as the trail twists around the Big Sur River and passes the Cooper Cabin, Big Sur's oldest building. You'll end up at Molera Point, where you can reap the rewards of your effort, taking in panoramic views of the Big Sur Valley and Andrew Molera Beach.
Top Tip: Watch out for poison oak here, as this park has the most in Big Sur. Very itchy. Very unpleasant.
Go Scuba Diving at Point Lobos State Natural Reserve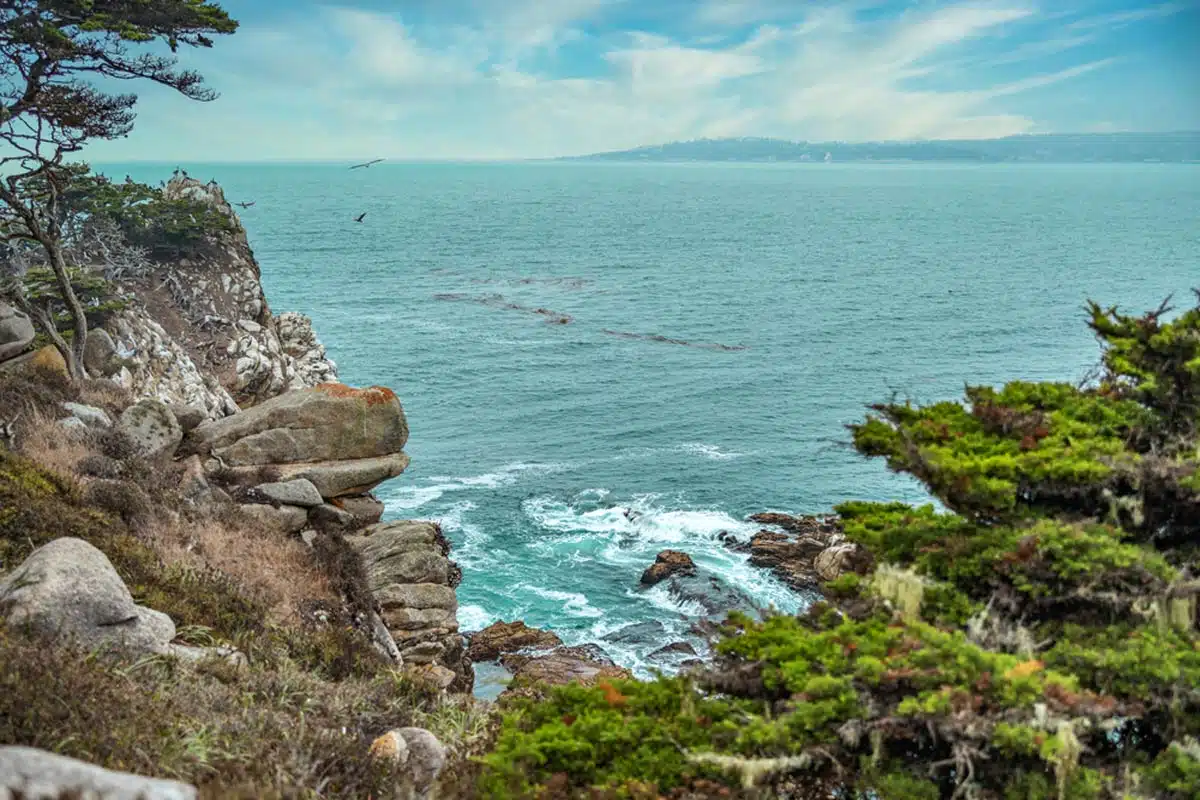 Hiking's fun, but are you itching to dive into the sparkling water? I'm sure you are.
One of the most memorable and unique things to do in Big Sur is scuba diving at Point Lobos State Natural Reserve. It's home to various marine life, as it's part of the Monterey Bay National Marine Sanctuary.
However, if you do want to go diving, you need to reserve a spot a month or two in advance, as there are only ten team spots per day. Bear in mind that you'll also need to show proof of diver certification for those scuba diving.
Other options for getting in the water include snorkelling, kayaking, and paddle-boarding, and they all include a fee.
If you prefer to stay dry, don't worry, as there are still other options. Point Lobos offers various hiking trails, but their guided walks are among the best Big Sur activities. You can learn all about the reserve, from information on its multiple plants to the area's cultural history.
Walk Amongst Redwoods at Julia Pfeiffer Burns State Park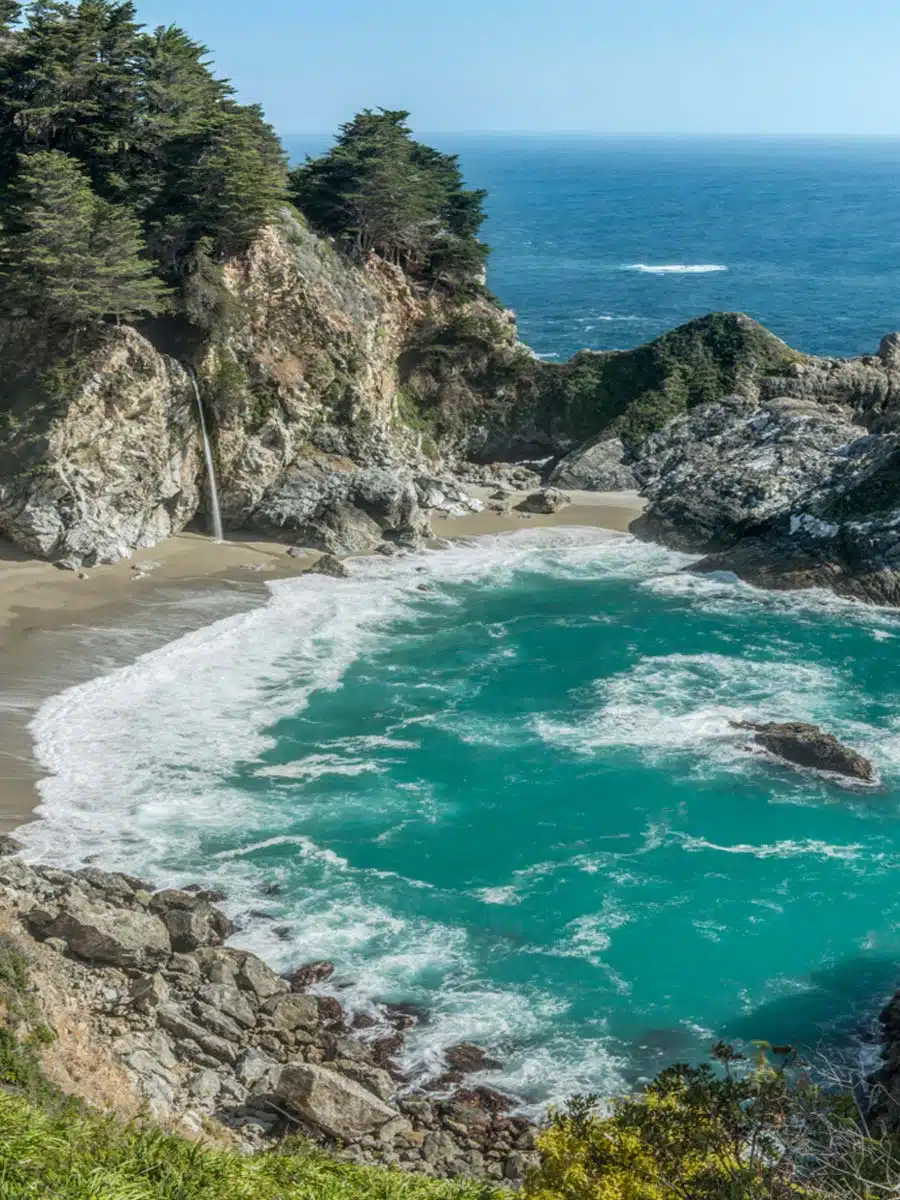 Next up is one of my favourite places to visit in Big Sur. Julia Pfeiffer Burns State Park gets its name from a beloved pioneer of the region and features both redwood forests and coastal views. I'm sure you can see why I love it so much.
What's more, it features one of the most unique offerings in Big Sur: an 80-foot waterfall that cascades down a granite cliff straight into the Pacific. This is the McWay Falls, and it needs to be on your list of what to see in Big Sur.
To get there, it's only a short half-mile walk on the Overlook Trail that's easily accessed from the park's entrance gate. As with every Big Sur state park in this guide, it's open from 8 am until sunset and costs $10 per vehicle.
Top Tip: As of January 2023, the park is unavailable to visit due to storm damage, so just double-check before planning your activities in Big Sur.
Unique Things to See & Do in Big Sur: Hidden Gems That are Off the Beaten Track
Explore Partington Cove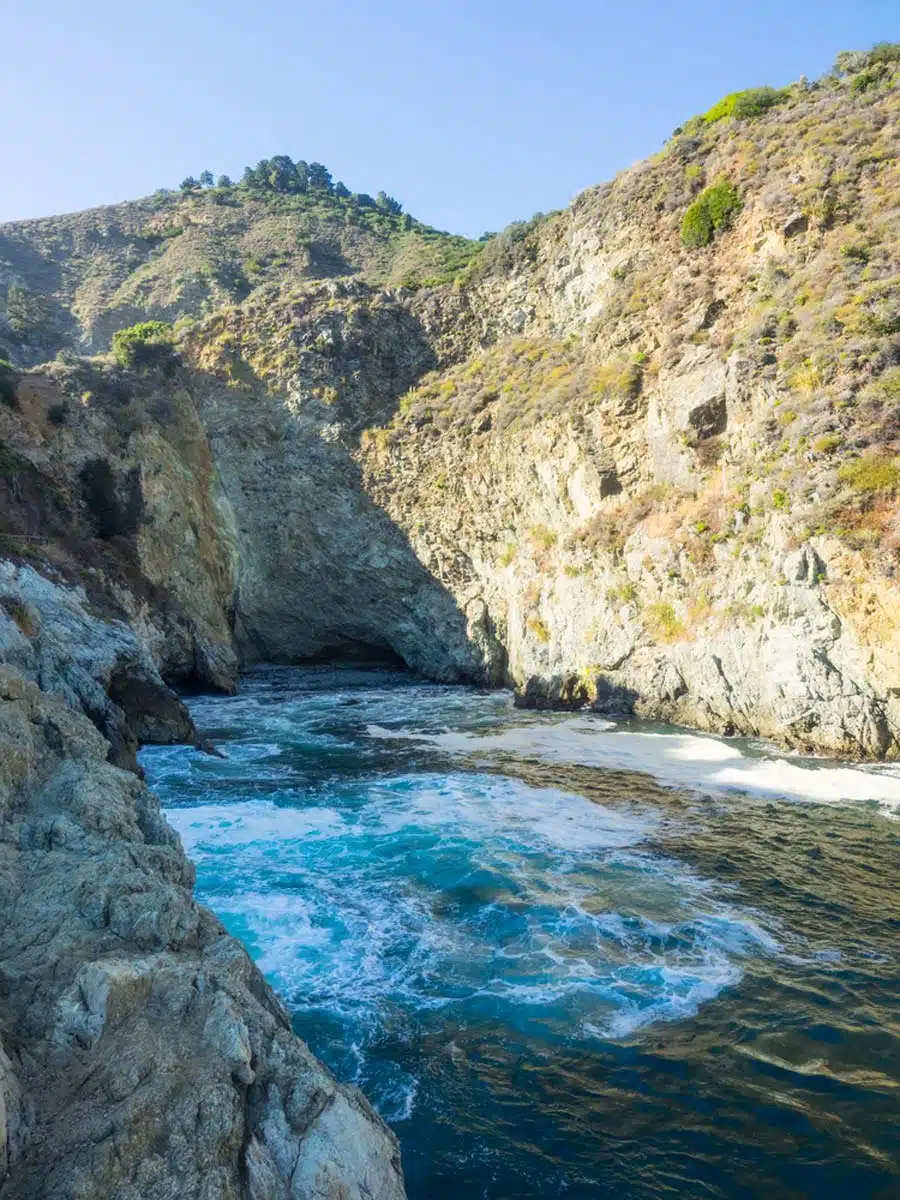 Less than a mile from Julia Pfeiffer Burns State Park is the hidden gem of Partington Cove. I mean it's literally a hidden gem, as you have to schlepp through a 60-foot tunnel to get to the cove.
Don't worry — the walk is only about one mile and should take around 40 minutes to complete. There are also tons of parking spots along Highway 1 near the start of the trailhead.
You'll walk down a dirt road from the parking lot, which leads to a crossroads. Here, you can either go left across the bridge to get to the tunnel or go right to explore the waters of Partington Creek.
John Partington built this tunnel in the 1870s to transport various kinds of wood to San Francisco, but we get to use this tunnel to see one of Big Sur's most tranquil spots.
Enjoy the Flowers at Garrapata State Park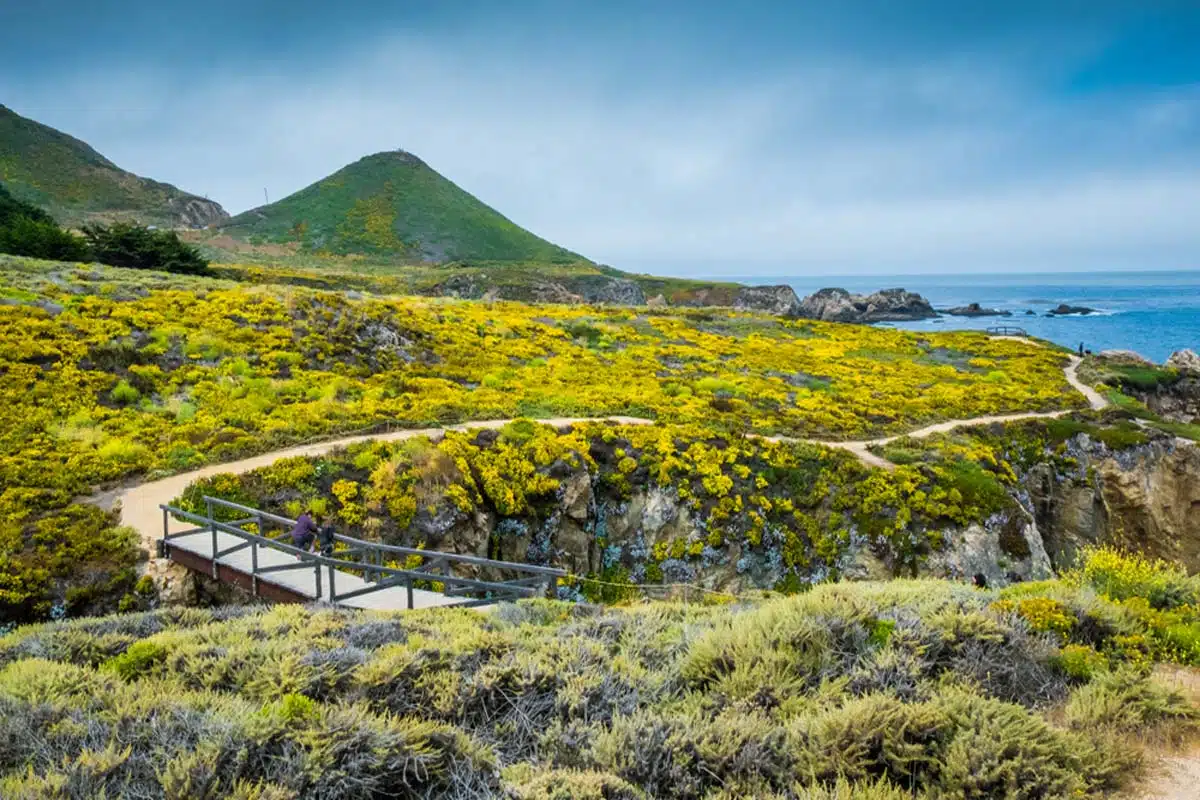 This park, just nine miles from Carmel-By-The-Sea, is a beautiful haven of indigenous wildflowers and succulents, which you can view year-round. But it's also a somewhat underrated state park because it offers some of the best coastal views in Big Sur.
It mixes the Pacific coastline with the exquisite Santa Lucia Mountains, so you know the hiking trails are going to be pretty epic.
I'll be real with y'all, I hope this spot stays a hidden gem, as it may have one of the best things to do in a Big Sur state park: the Soberanes Canyon Trail.
This trek takes you on a 1.25-mile route through redwood forests and ends with panoramic views of the ocean coast. Another brilliant route is the loop trail from Garrapata Beach to Calla Lily Valley, especially in January and February when the flowers bloom.
Go Swimming at Sand Dollar Beach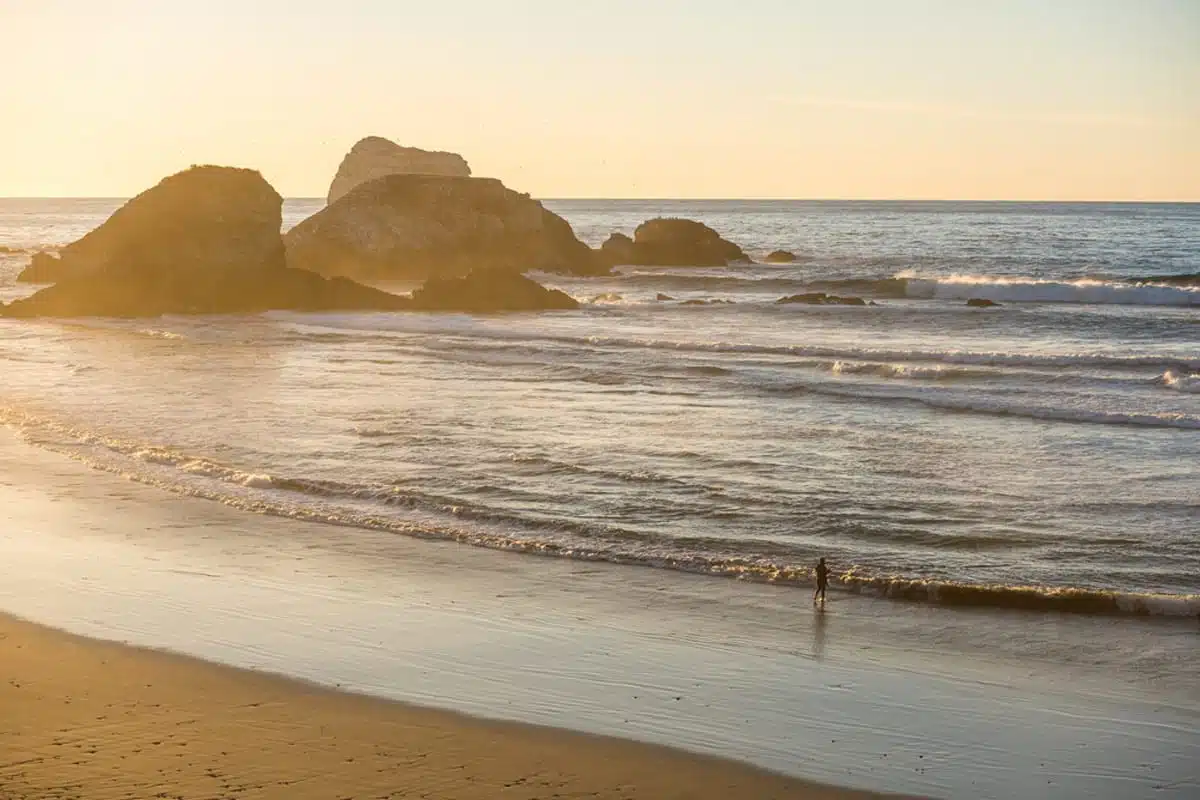 Out of all the Big Sur things to do in summer, this is the best place for a lovely swim or a relaxing day at the beach. It's the largest unbroken stretch of sand in the whole Big Sur region, making it the ideal spot for surfers on California's northern coast.
Besides this, it's also a popular spot for fishing and beachcombing. That's where it gets its name from – the sand dollar. This type of sea urchin has a beautiful shell or exoskeleton with unique patterns on it.
Be advised that while you can take these home with you, take a dead one, which should be grey or white. Removing a live sand dollar from the beach is illegal and is cruel to the ecosystem you get to enjoy.
To get to the beach, you'll need to take a little trek, including climbing down stairs and a hill. It's all worth it, though, as the beach is never jam-packed.
See the Seals at Seal Beach Overlook
Big Sur is a great region to spot wildlife as most of the area is on protected land. There is no better spot to witness this than at Seal Beach Overlook.
You can spot the thriving elephant seal population along the shore, flapping about in the sun. Very cute scenes.
I recommend bringing binoculars if you have any, as the overlook is far from the beach. Besides that, it also offers a brilliant view of the turquoise-blue waters and Big Sur's famous rock formations.
Take a Drive Down Old Coast Road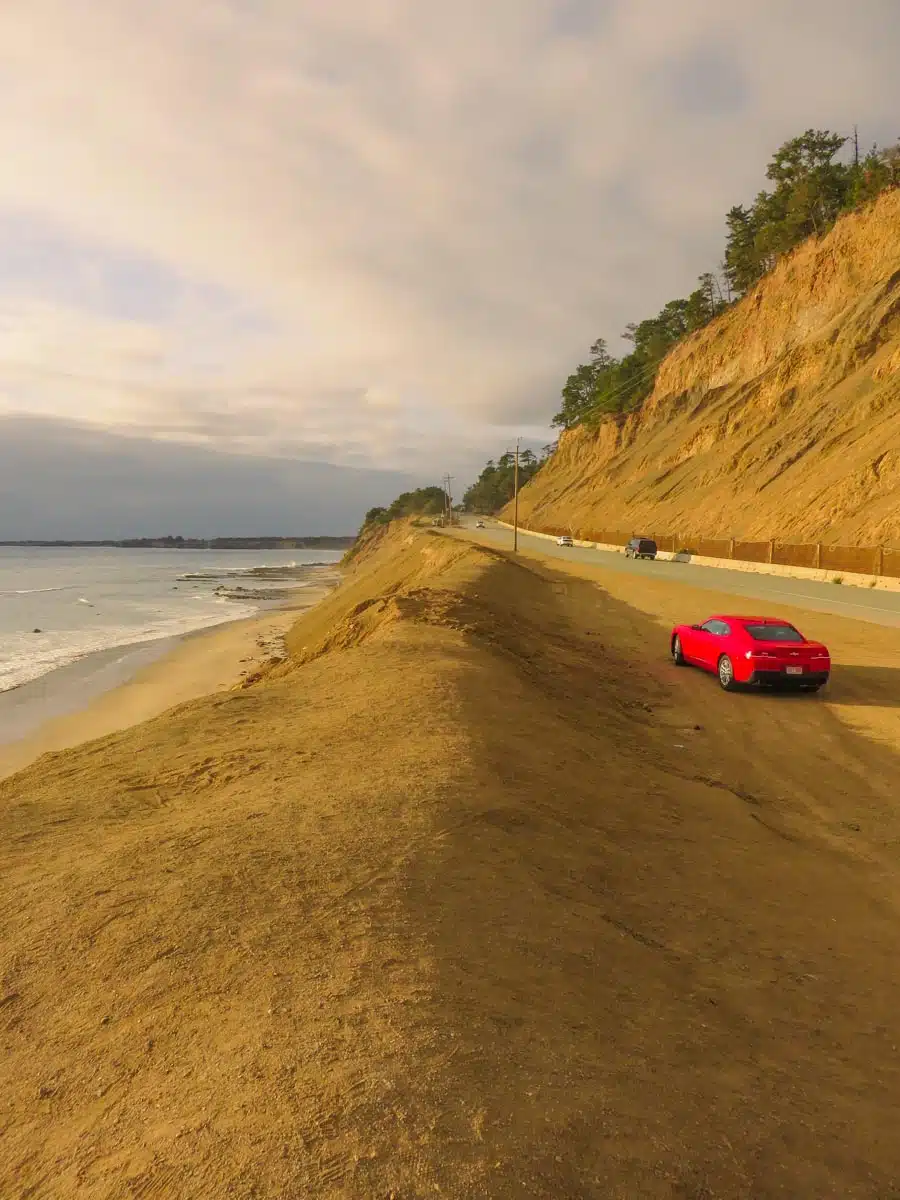 If you're an adrenaline junkie and love taking the road less traveled, prepare to live out your wildest movie dreams by flooring it down Old Coast Road (not really – drive sensibly, folks!).
A four-wheel drive is essential on this road to avoid getting stuck. The 10-mile route starts nearby Bixby Creek Bridge and ends at Andrew Molera State Park, so it's perfect if those two spots are on your Big Sur map of attractions.
It's also a great route to take if you want to avoid traffic on Highway 1. It's a lot less busy, as it's unpaved and single-laned. You'll get stunning views of the Pacific Ocean behind Bixby Bridge and drive through tall Redwoods.
It's also full of twisty turns, so it's definitely off the beaten track! That makes it the perfect opportunity to explore an area many tourists often miss out on. Luckily, I'm here to provide you with the best-hidden gems in Big Sur.
Things to Do in Big Sur: Practical Tips for Your Trip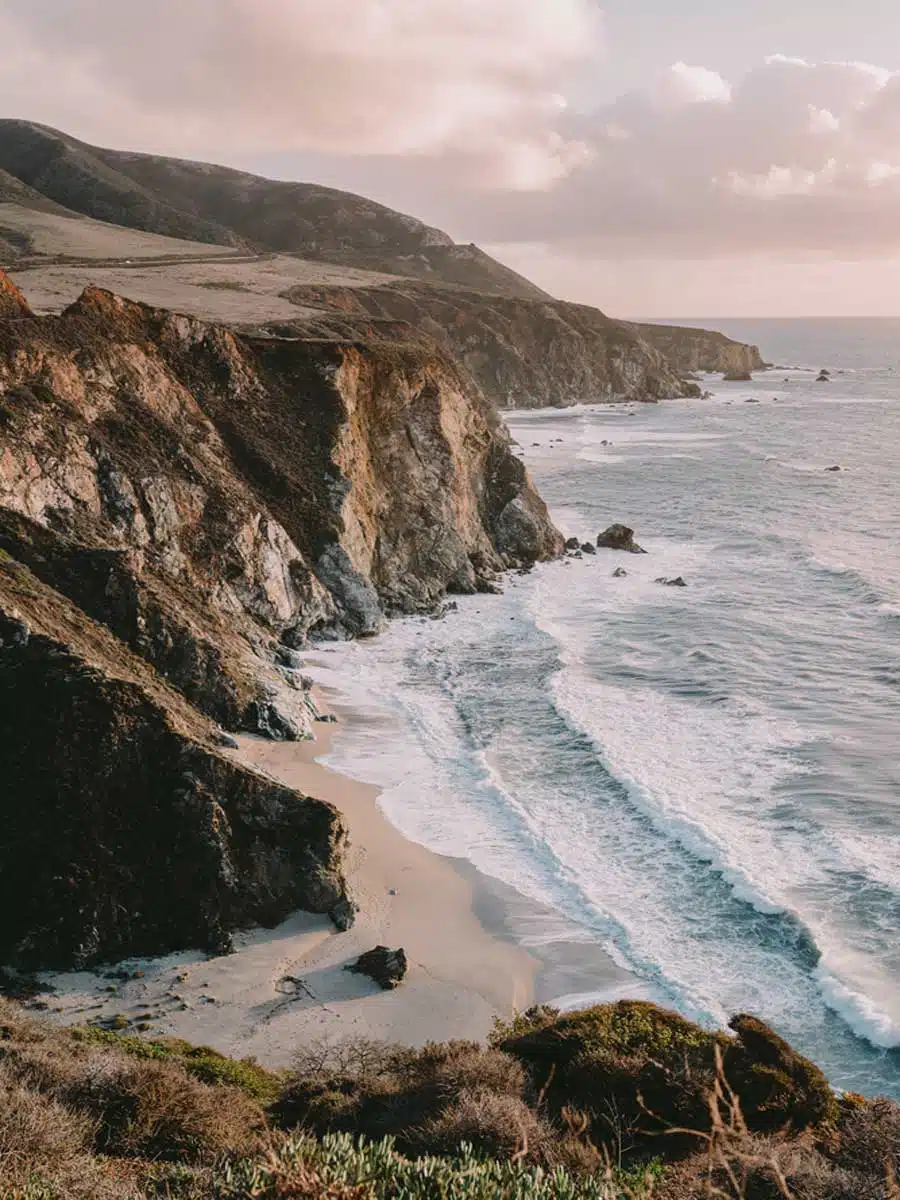 How Long to Visit Big Sur?
Two to three days is long enough to visit Big Sur. This will give you enough time to explore the area fully, go on a few hikes, and even see a couple of Big Sur's secret spots. Wink wink.
Best Time to Visit Big Sur?
If you ask me, the best time to visit Big Sur is between September and October. This is because the area isn't as crowded as in summer but still has pleasant weather.
Another bonus is that the area sees incredible wildlife activity in fall, from the whales that frequent the coast to the monarch butterflies at Andrew Molera.
Where Should I Stay in Big Sur?
Carmel Mission Inn (Mid-Range)
This modern hotel is the ideal place to stay for the start of your Big Sur getaway, as it's close to Point Lobos and Garrapata.
But that's not all – it's also got fantastic amenities, such as a pool, free Wi-Fi, free parking, and comfy beds. Even better, it's pet-friendly, and they can order groceries for you if this is your first stop.
Alila Ventana Big Sur (Luxury)
If you're looking for the most sophisticated place to stay in Big Sur, look no further than the elegant resort of Alila Ventana. Location-wise, it's pretty spot on, so it's a great place to settle down for a night or two.
You'll feel completely zen as evergreen trees surround the hotel and as it offers many soothing amenities. These include complimentary yoga classes, afternoon wine tastings, and the huge tub in your room – perfect for a post-hike soak.
Recommended Tours in Big Sur
Things to Do in Big Sur: Map
Love This? Save and Share on Pinterest