You'd think that a country of 50 states spread across six time zones has its fair share of eye-catching destinations. And you would, of course, be correct. Discover the most beautiful places in the US.
There's no greater challenge than narrowing all of America's eye candy into one list. But, lucky for you, I like a challenge.
The result — the places in the US that bridge the gap between beautiful and absolutely freaking gorgeous.
So, for anyone looking for inspiration for a new adventure here are the destinations you should have at the top of your list.
The Most Beautiful Places in the US
The Grand Canyon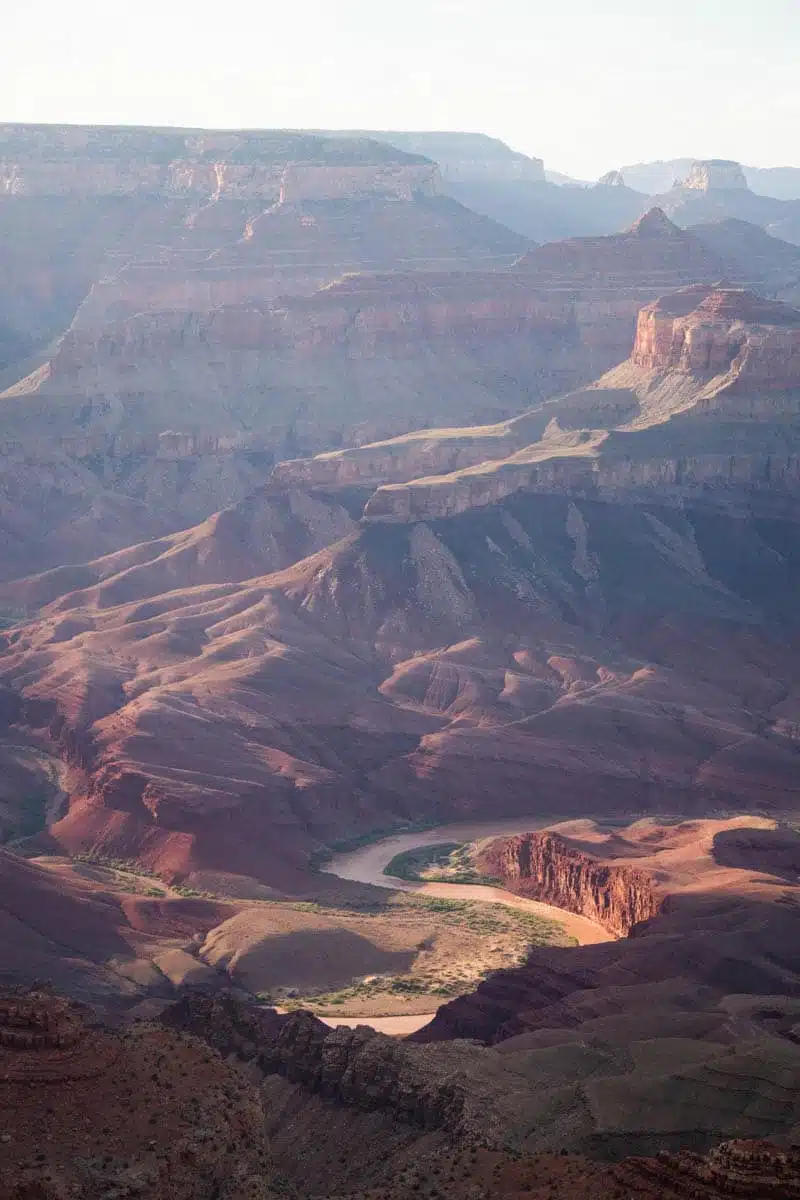 The minute a conversation starts surrounding the most beautiful places in the United States, most people's first thought is the Grand Canyon. Honestly, who could blame them? I know I can't.
Pictures could never do the Grand Canyon justice. Admittedly, it's an endless playground for those looking for otherworldly snapshots. It is just one of those places you have to see to believe.
At a whopping 277 miles long, the Grand Canyon has epic views, unforgettable adventures, and some of the best hiking spots in the world. And don't even get me started on the breathtaking sunsets and sunrises either.
Suggested Place to Stay: Yavapai Lodge
Badlands National Park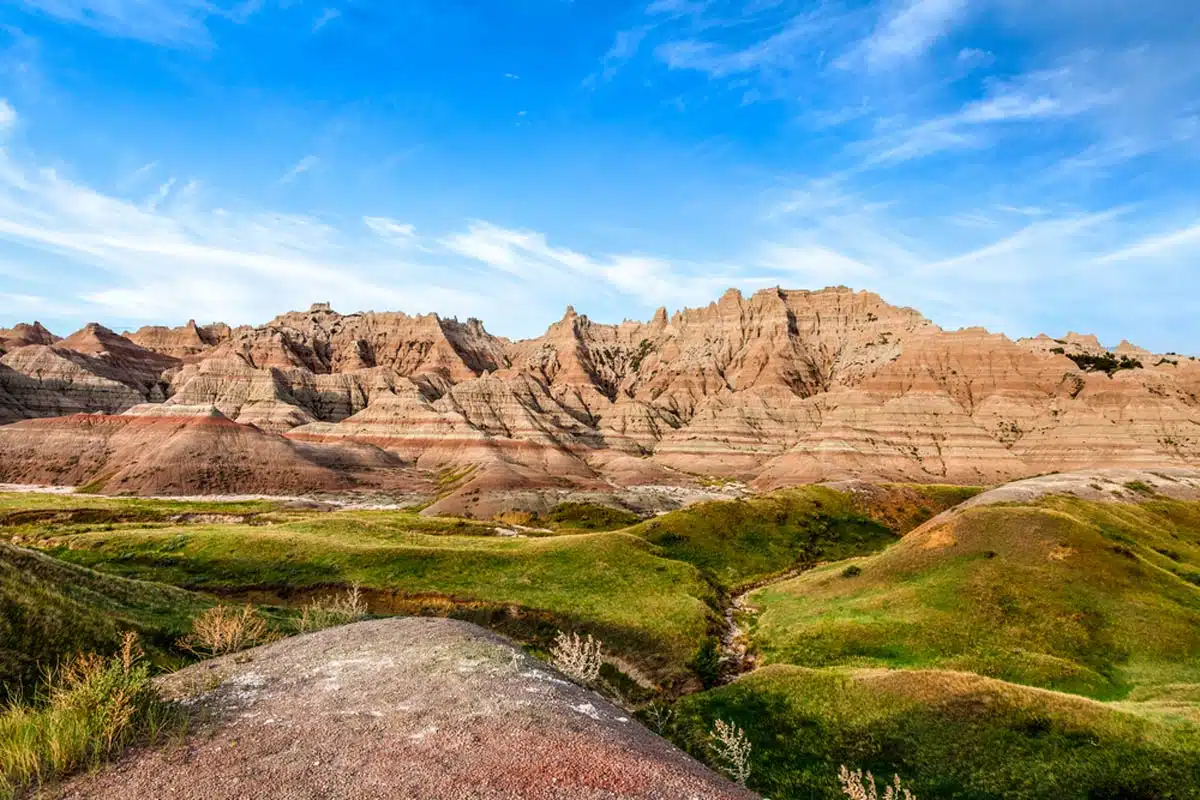 Any place called 'The Badlands' might not attract the most eager travellers. Yet, this gem in South Dakota is a stunning destination.
Here, you'll see natural rock spires in cascading colours, endless gorges, and some of the most significant fossil beds in the world. Its world-famous rock formations, which smoothly transition into pristine grasslands, are quite the sight.
Home to diverse wildlife and boundless chances to spot the endangered black-footed ferret, it's a nature lover's nirvana.
Suggested Place to Stay: Best Western Plains Motel
Capitol Reef National Park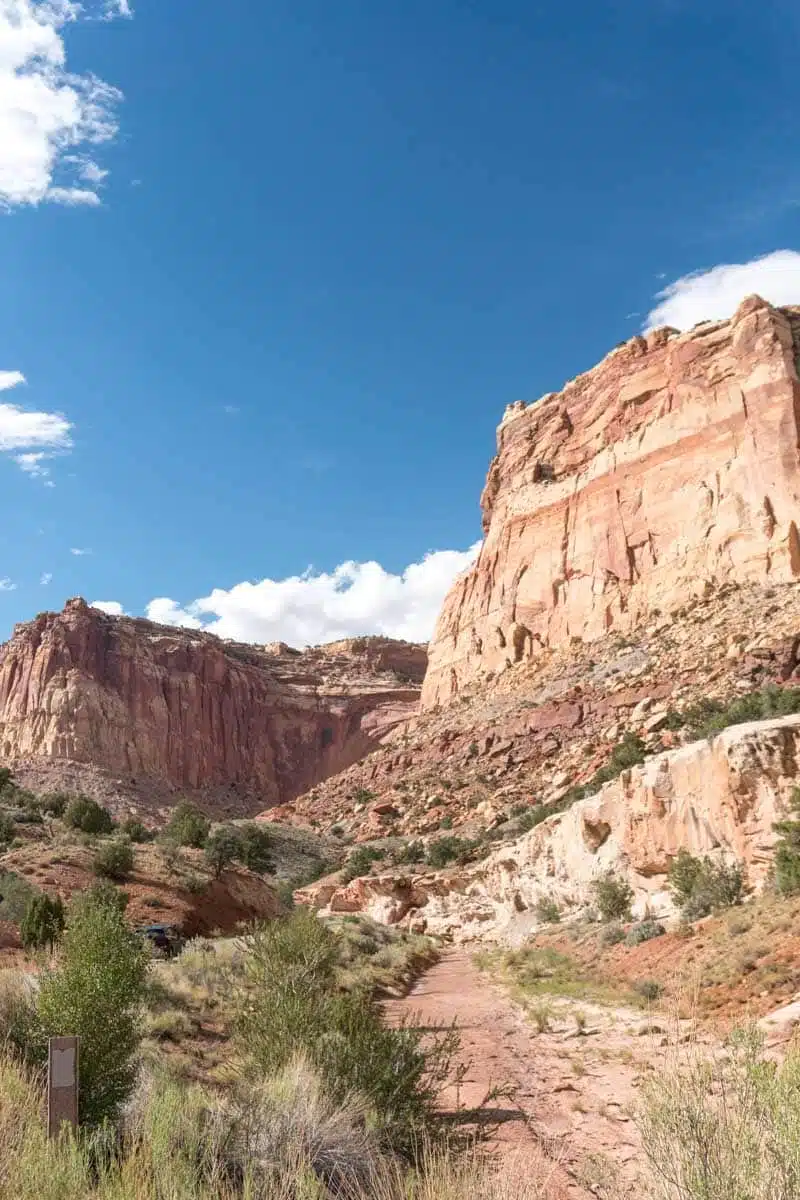 Capitol Reef National Park is one of the most beautiful places in America. Sitting in Utah's south-central desert, this one is perfect for you if you love geologic marvels.
Some call this a hidden treasure, and what a treasure indeed. It's the location of iconic sights like Chimney Rock Pillar and the Hickman Bridge Arch.
Then, of course, there's the crown jewels; The collection of white sandstone domes from which the park gets its name and the monolithic towers of Cathedral Valley.
Suggested Place to Stay: Capitol Reef Resort
Niagara Falls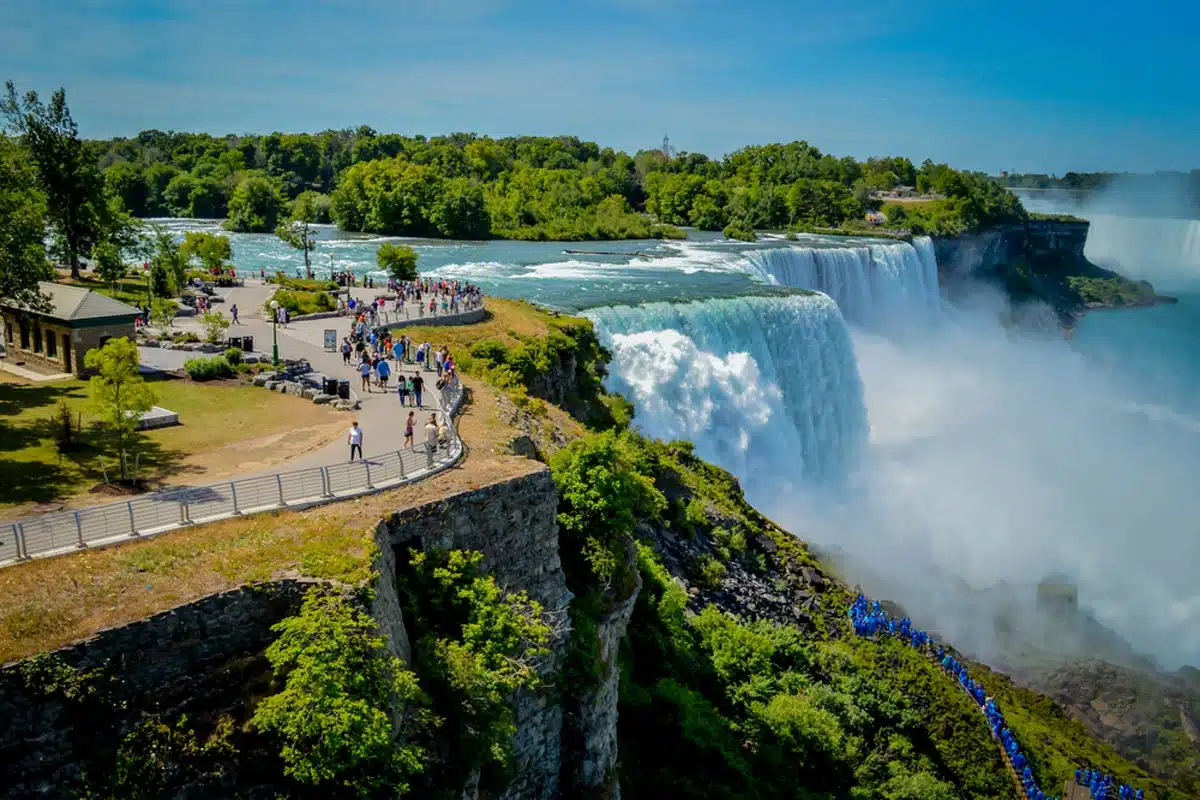 Niagara Falls is, without putting it lightly, an unparalleled natural beauty. It consists of three waterfalls that culminate in a feast for the eyes.
While most visit it on the Canadian side, the part of the falls that (pun intended) falls inside the US has up to 10 million visitors annually. Taking in the smooth mist that emanates from its imposing cascading waters is surreal.
Open year-round and 24/7, you can and should spend as much time as you can here. Trust me; you won't be able to leave.
Suggested Place to Stay: Seneca Niagara Resort & Casino
Antelope Canyon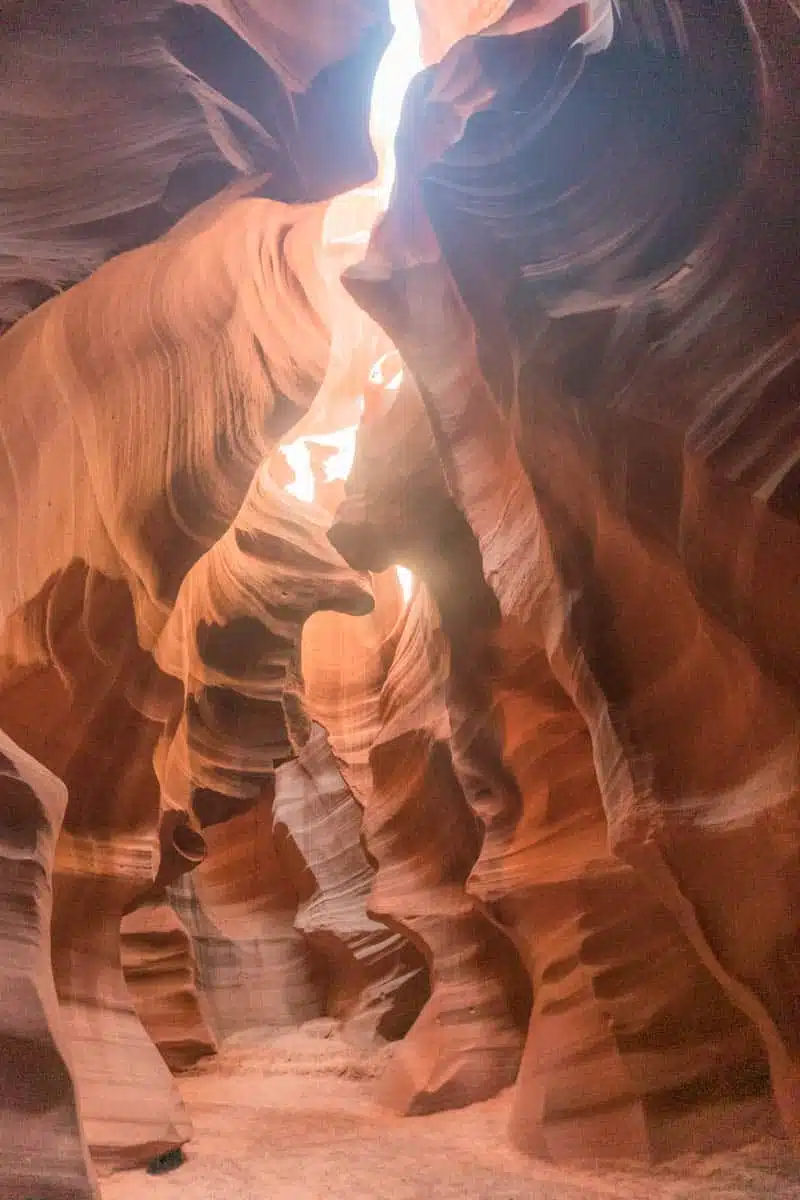 If you're ready to explore a canyon so distinct it's almost impossible to think it's on Earth, Antelope Canyon exists to answer your prayers.
Few words can describe the miasma of colours this canyon's upper and lower rock formations showcase. Hues of orange, red, and amber make the canyon walls incredible.
Combine that with the weaving canyon formation, and you have an extraordinary destination. It's one of the prettiest places in America and a staple for any Arizona road trip itinerary.
Suggested Place to Stay: Baymont by Wyndham Page Lake Powell
Glacier Bay National Park and Preserve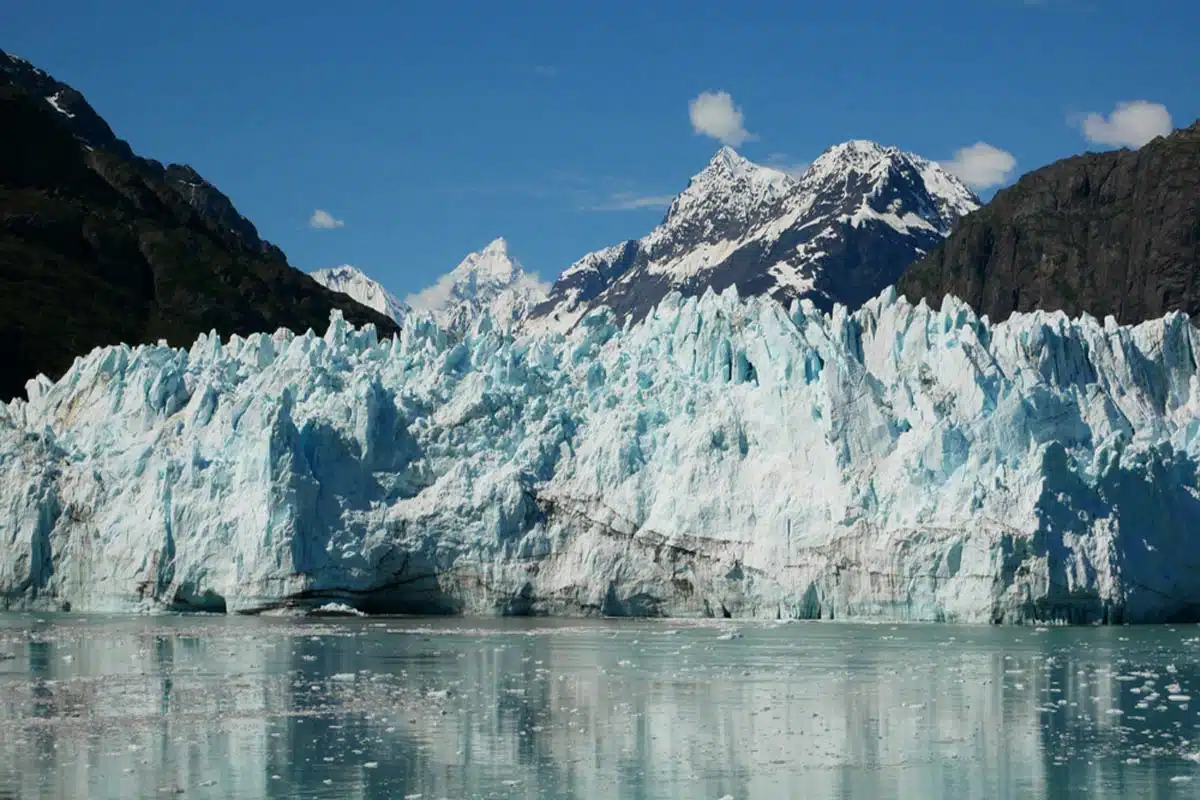 Alaska, all I can say is thank you. I suppose you're wondering why. The answer is Glacier Bay. This three million-acre slice of wonder will leave you speechless.
As one of the most beautiful places in North America, this idyllic national park is second to none. As a marine park, you can explore numerous watery inlets, coves, and hidden harbours.
Beyond that, its snow-capped mountains, majestic glaciers, and lush emerald-green forests are astounding to see.
Suggested Place to Stay: Super 8 by Wyndham Juneau
Yellowstone National Park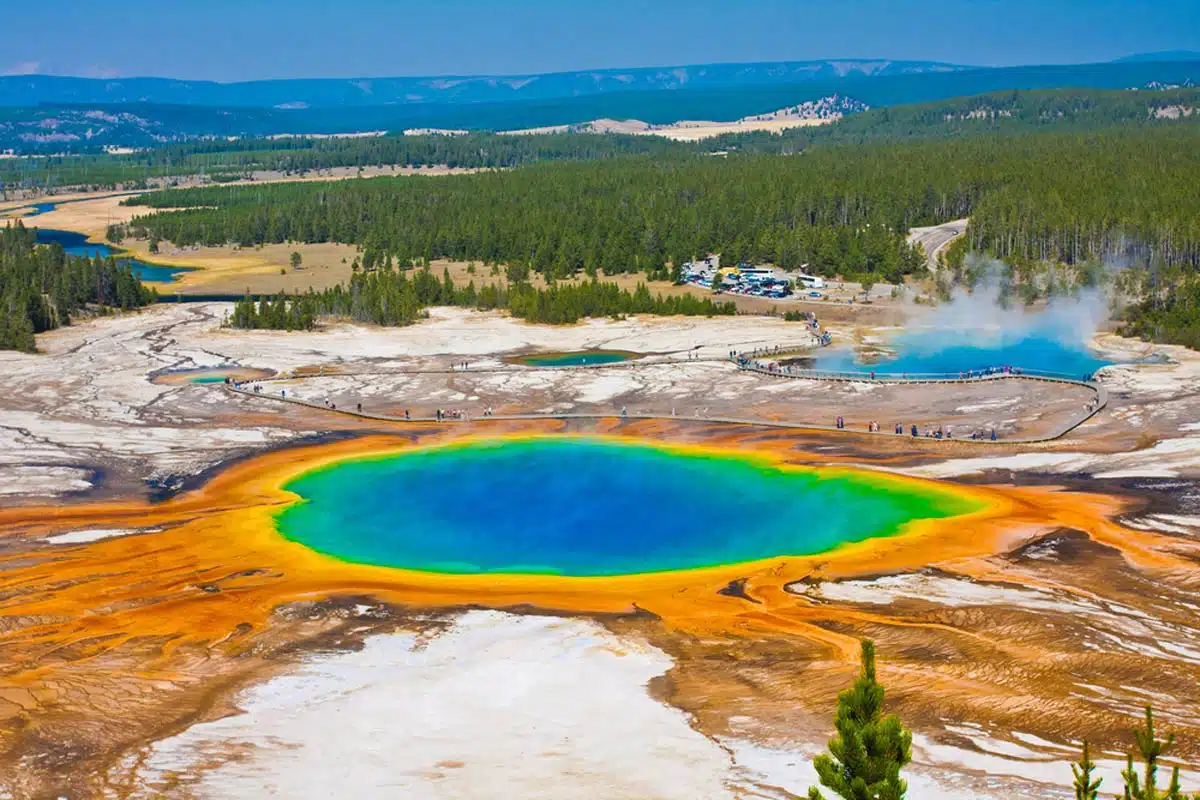 Outdoor lovers, if I haven't got your attention yet, now would be a good time to buckle up. Yellowstone National Park is an absolute paradise.
Its 3,500 square miles include a breathtaking mix of steep canyons, mesmerising mountains, and spectacular waterfalls. Now, add the vast and teeming number of wildlife like elk, grizzly bears, and buffalo; what more could you want?
From hiking to camping, there's a plethora of reasons to visit. Even though it's so big, over 4 million people visit yearly, it's so big you'll rarely run into crowds.
Suggested Place to Stay: Snow King Resort
Multnomah Falls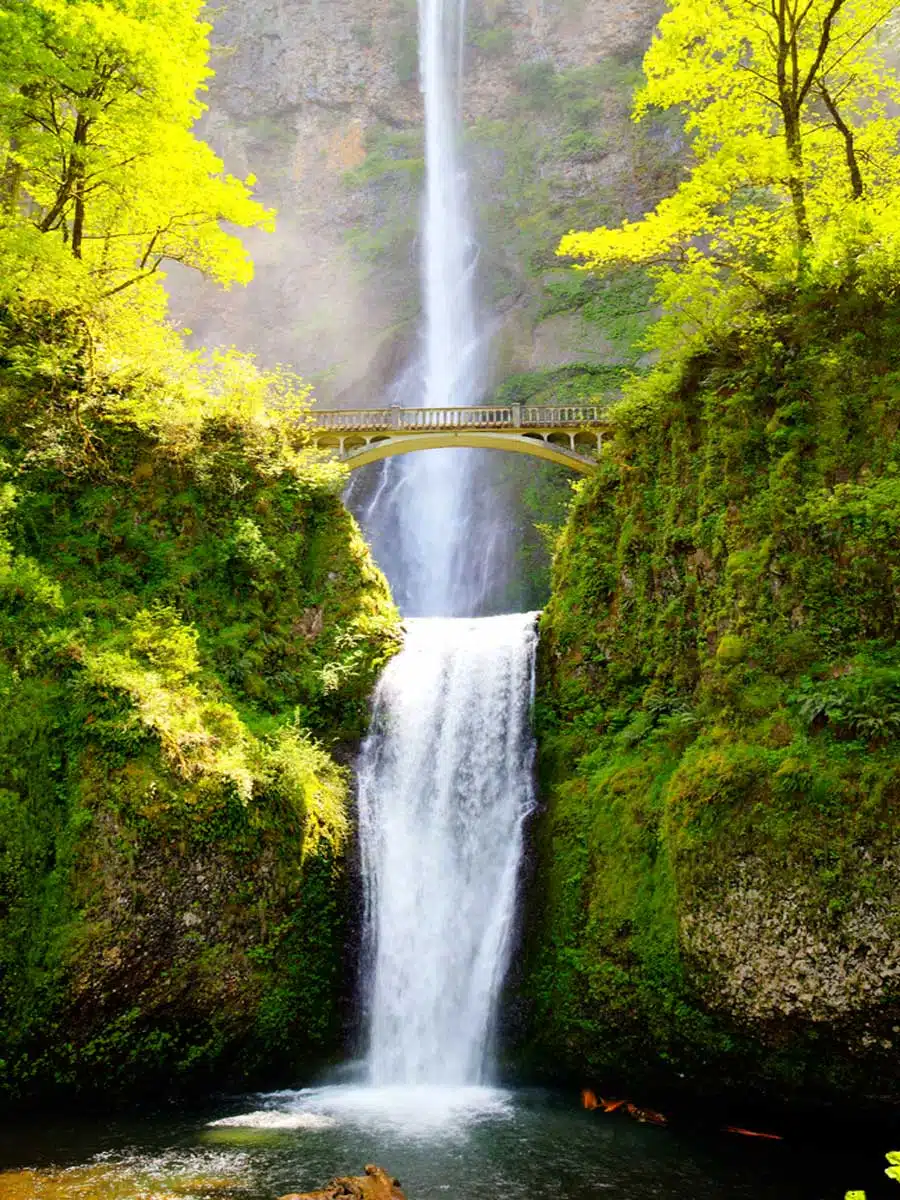 One of America's most beautiful places sits in Oregon. A part of the Columbia River Gorge, Multnomah Falls, seems like a scene stolen from a fairytale.
This 620-foot tall waterfall makes it a no-brainer for this list. Okay, so seeing it from afar is fantastic, no doubt about that. And, yes, you should go camera-crazy here.
But, take a walk across the historic Benson Bridge, which stretches across the lower half of the falls, and you'll experience pure bliss.
Suggested Place to Stay: Aladdin Inn & Suites
Joshua Tree National Park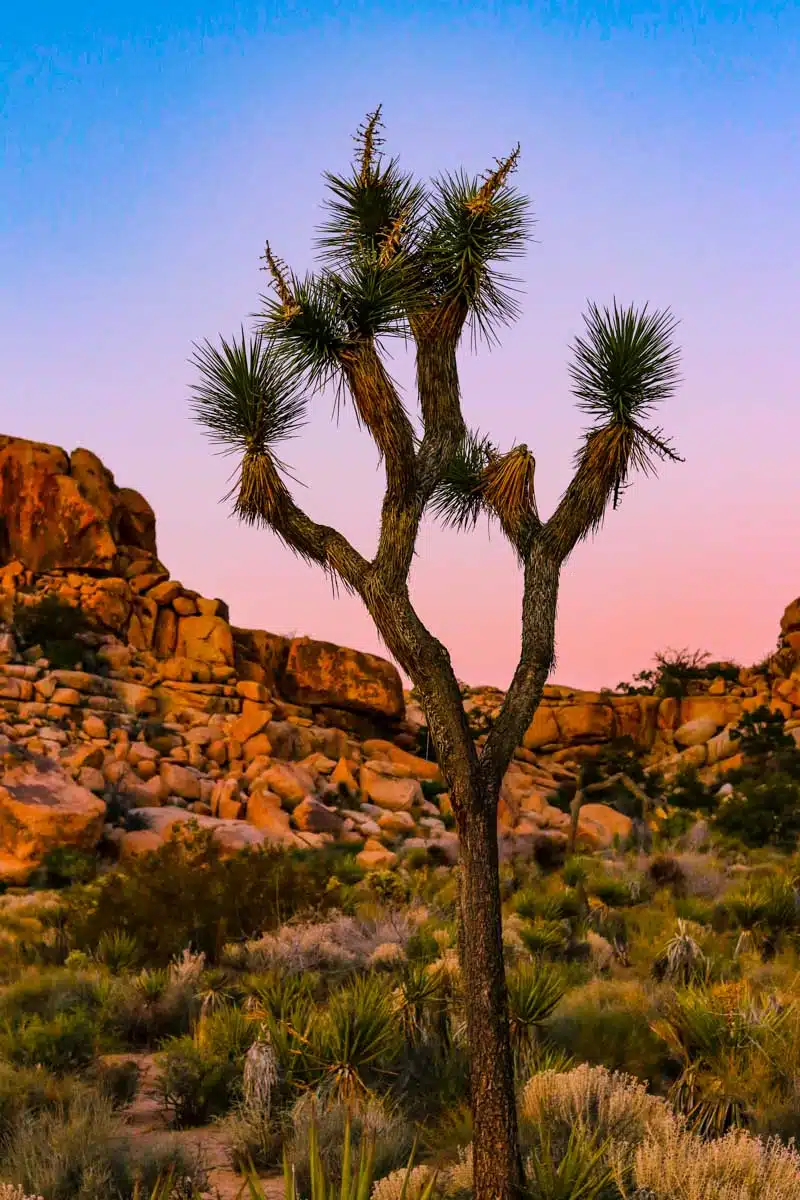 No, Joshua Tree isn't some American historical figure. But Joshua Tree National Park is a historic and unbelievably beautiful place in America.
This park boasts striking rock formations, enormous boulders, and its landscape with bristled Joshua trees. It straddles the Colorado and Mojave desert, gifting visitors with some epic hiking trails.
Check out Arch Rock, Keys View, and Hidden Valley. Then there's also Skull Rock, a formation that looks almost alien-like.
Suggested Place to Stay: High Desert Motel Joshua Tree National Park
Kauai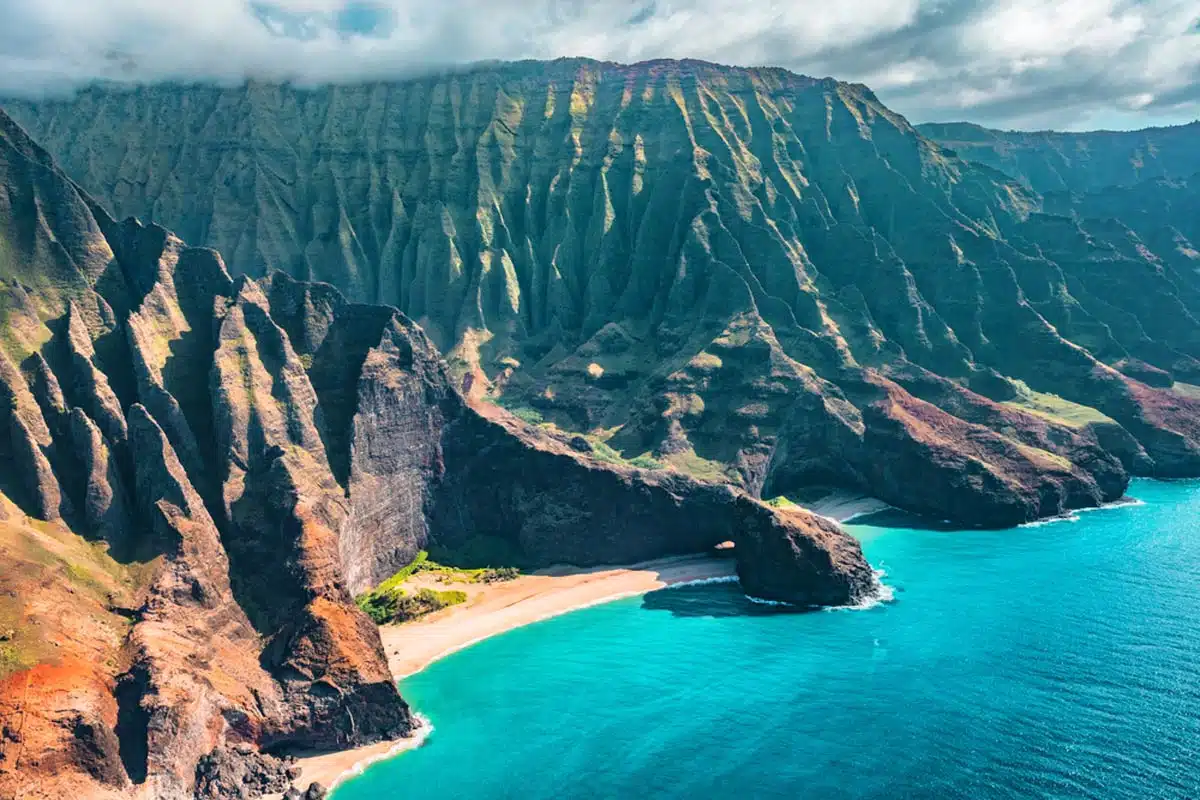 Not to detract from every Hawaiian island's beauty, but Kauai is something else. This is an island paradise that never fails to impress.
The island is home to the magnificent Nā Pali Coast State Park, a 6,000-acre natural spectacle. Its emerald green mountains hold hiking trails with scenery out of this world, and the 173-foot Wailua Falls is unreal.
Are you not sold yet? Kauai also has one of the most scenic beaches in the US — the remote Honopu Beach. You can thank me later if you're a beach lover and haven't been.
Suggested Place to Stay: Kauai Beach Resort & Spa
Monument Valley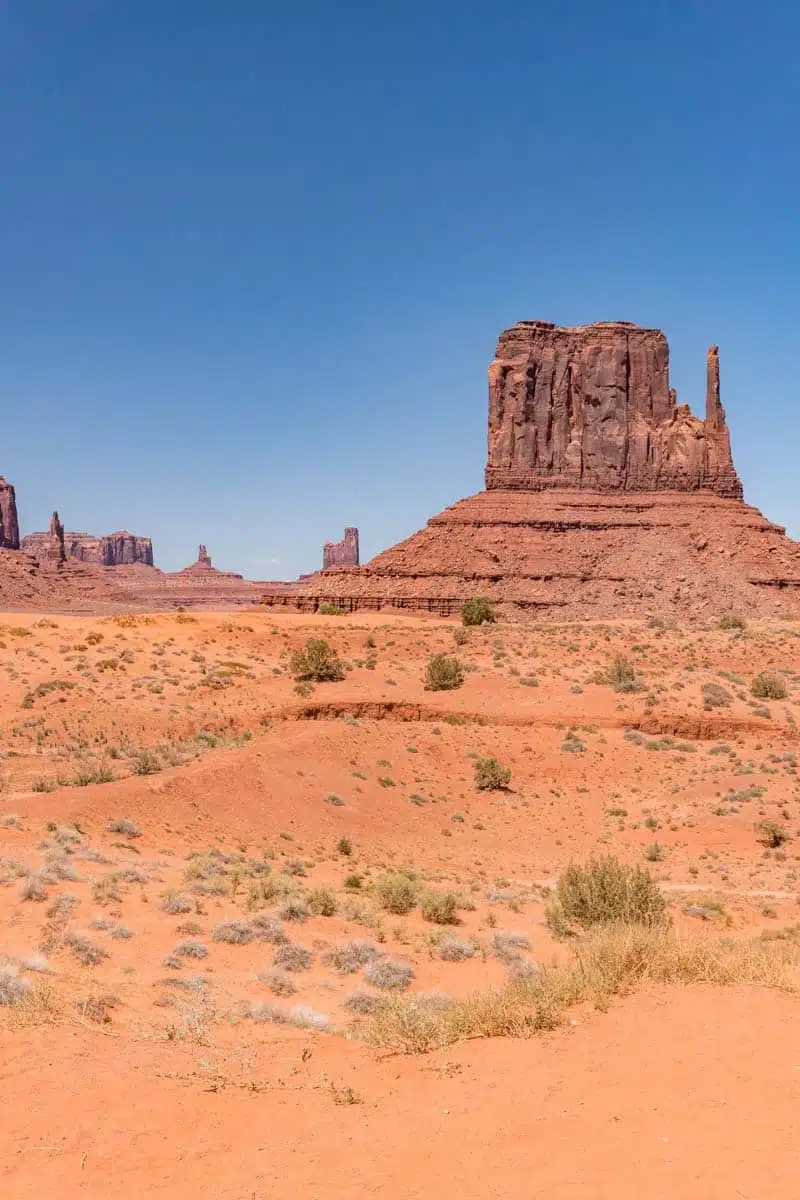 Monument Valley is many things. Firstly, it is one of the most photographed places in the US. And secondly, it is a natural landscape that's surely plucked from the pages of Mother Nature's sketchpad.
It includes sandstone formations that tower over 1000 feet, surrounded by cascading colourful mesas and buttes. In any competition for the best desert oasis, this valley would win.
Considering that you'll witness the handiwork of millions of years of cosmic design, you better prepare for a visual adventure.
Suggested Place to Stay: Goulding's Lodge
Mendenhall Glacier Caves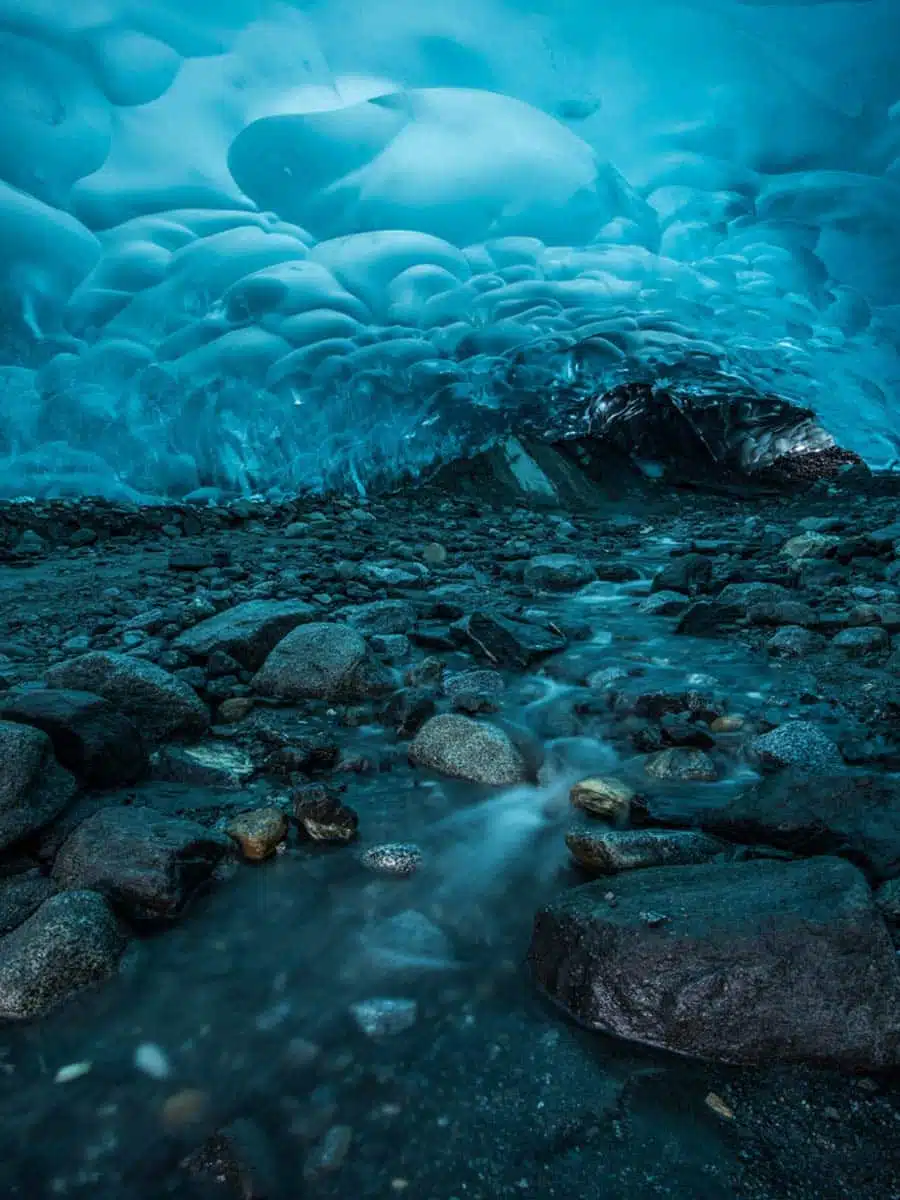 And we're back in Alaska. As if Glacier Bay isn't enough of a showoff destination, in comes the Mendenhall Glacier Caves. Also, I'm pretty sure this is where Disney got its inspiration for Frozen.
Simply put, it's a 12-mile icy glacier boasting many dazzling ice caves only accessible by kayak or glacier climbing. Gliding across the waters inside through vast openings and tiny caverns is a once-in-a-lifetime experience.
It's a majestic natural phenomenon that ranks easily as one of the most beautiful hidden places in America.
Suggested Place to Stay: Juneau Hotel
Bryce Canyon National Park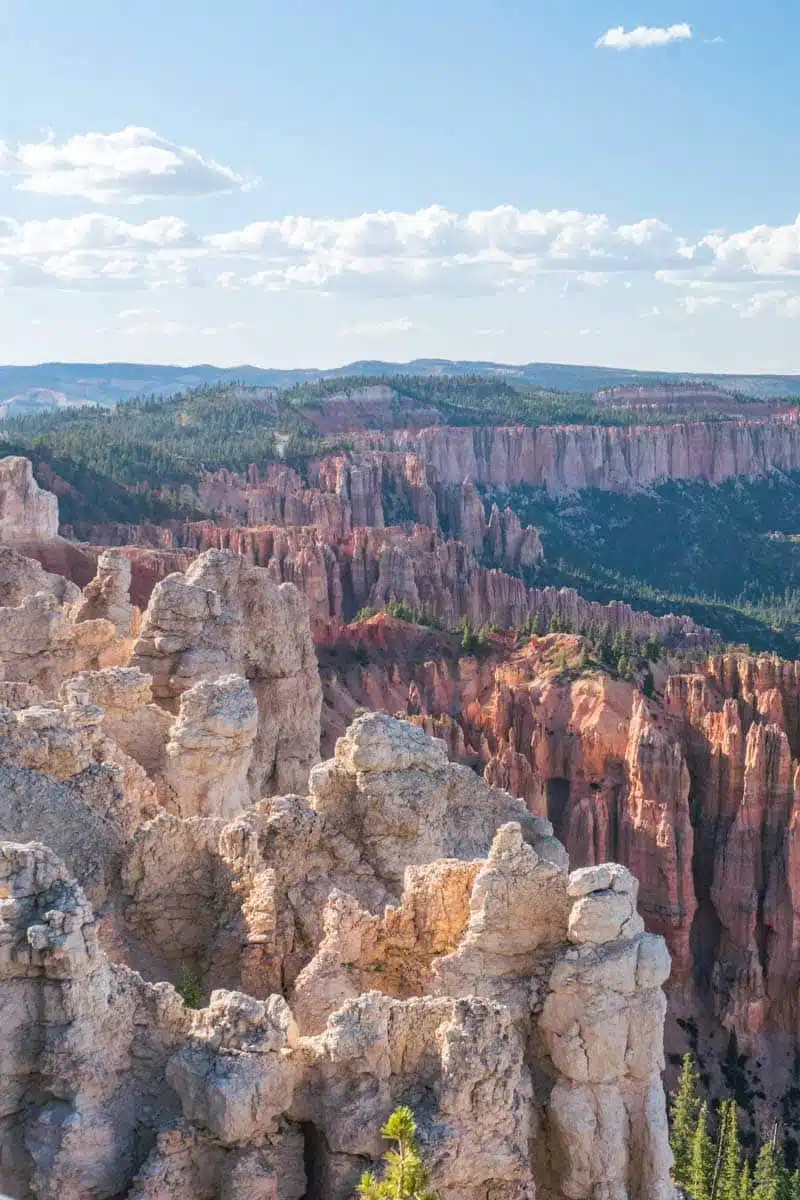 Although technically a canyon, Bryce Canyon National Park is so much more. Its many stone pinnacles, formed over thousands of years due to erosion, are a testimony to natural beauty.
It's an outdoor lover's paradise, with hiking, camping, mountain biking, and many other activities a staple. As for the best things to do in Bryce Canyon, hiking its towering red rock faces are a must.
The Grand Staircase couldn't be more perfect for those looking for some buzzworthy photos.
Suggested Place to Stay: Stone Canyon Inn
Savannah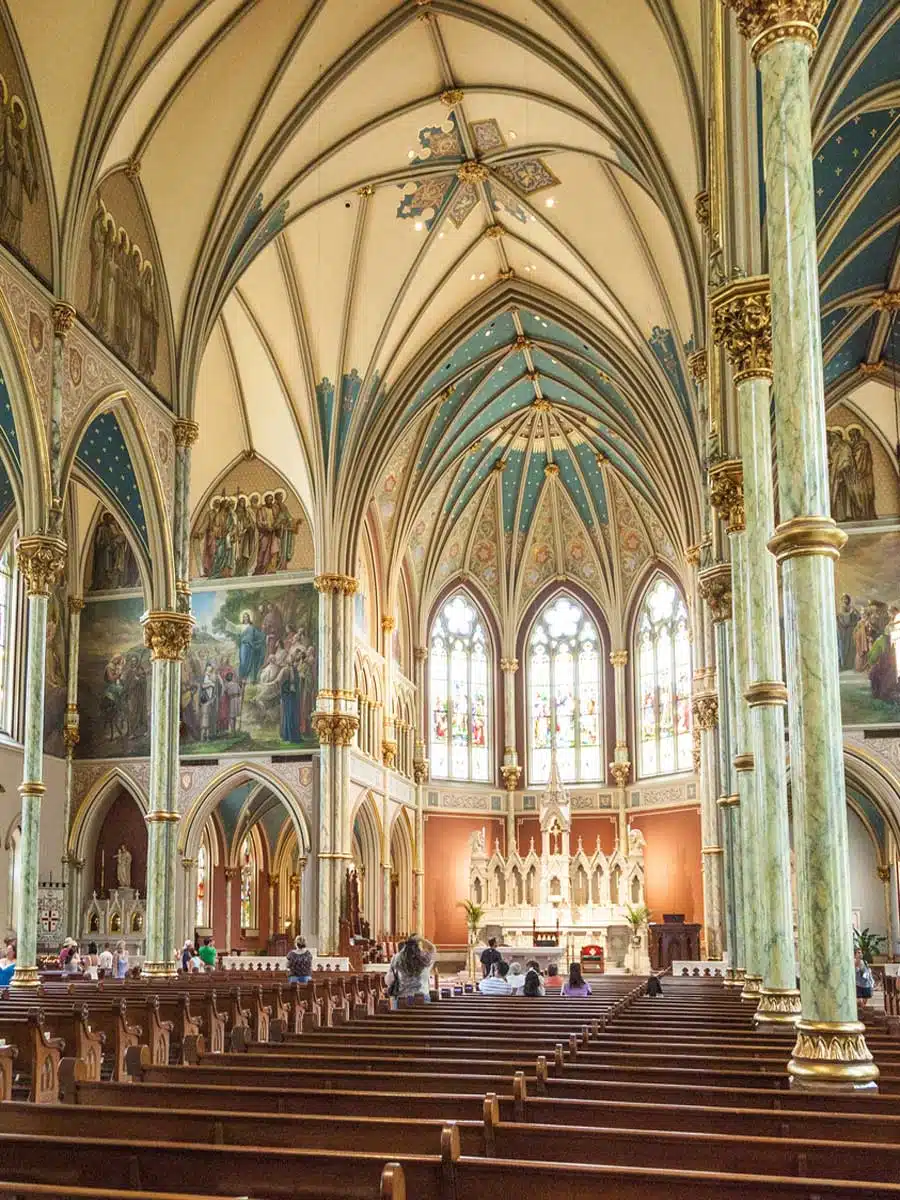 Yes, America brims with natural beauty, but some cities are equal in their aesthetic glory. Savannah, Georgia, is one of the oldest in America, and its roots run deep.
Some of its highlights include cobblestone streets, buildings dripping with architecture from decades past, and museums and churches. Then there's Downtown Savannah, one of America's biggest National Historic Landmark districts.
Forsyth Park, dating back to 1804, is one of the most beautiful outdoor places in America. Its fountains, romantic benches, and oak trees testify to the city's splendour.
Suggested Place to Stay: The Thunderbird Inn
Zion National Park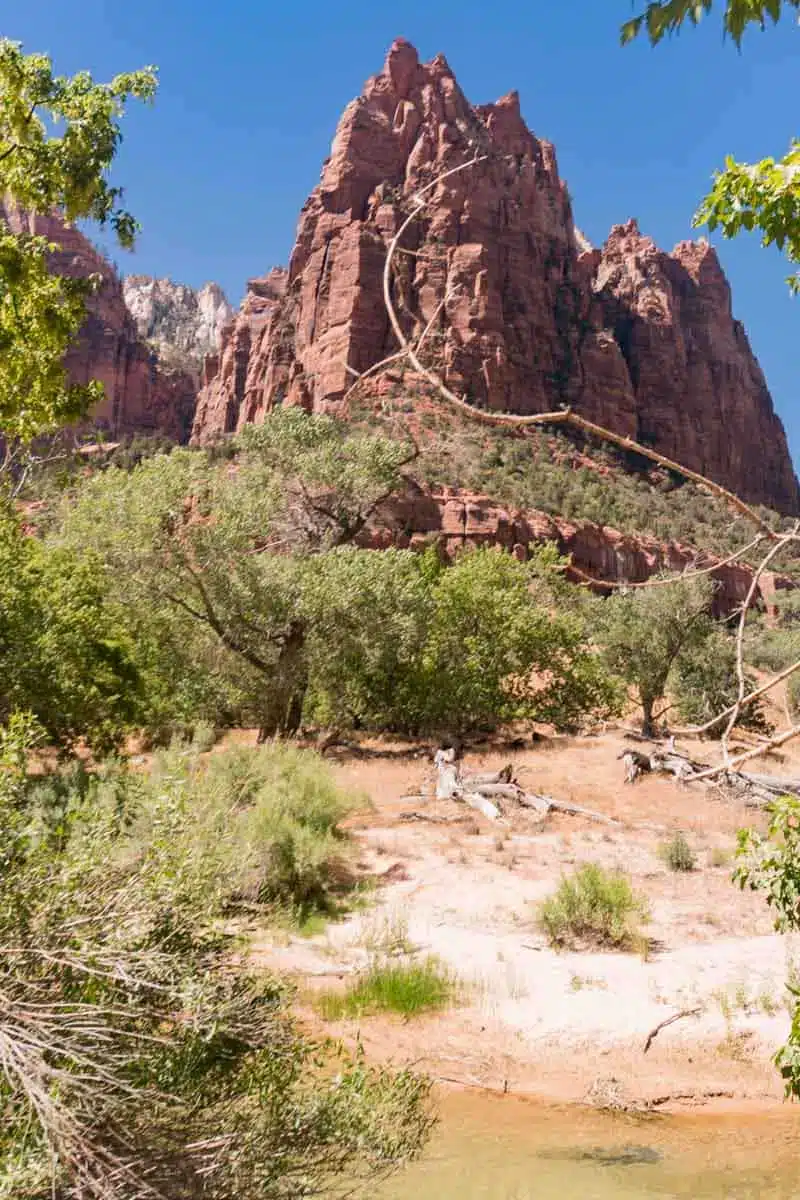 Spanning 146,597 acres, Zion National Park isn't just a natural icon. With glorious canyons, majestic waterfalls, winding rivers, and fantastic Zion hiking trails, there's something to do in Zion for everyone.
For the more adventure-seeking travellers, the cliffs and monoliths at Zion are the ideal spots for rock-climbing.
And if you're hunting for spectacular views, then Angel's Landing and the Virgin River are pure eye candy.
Suggested Place to Stay: Cable Mountain Lodge
Haleakalā National Park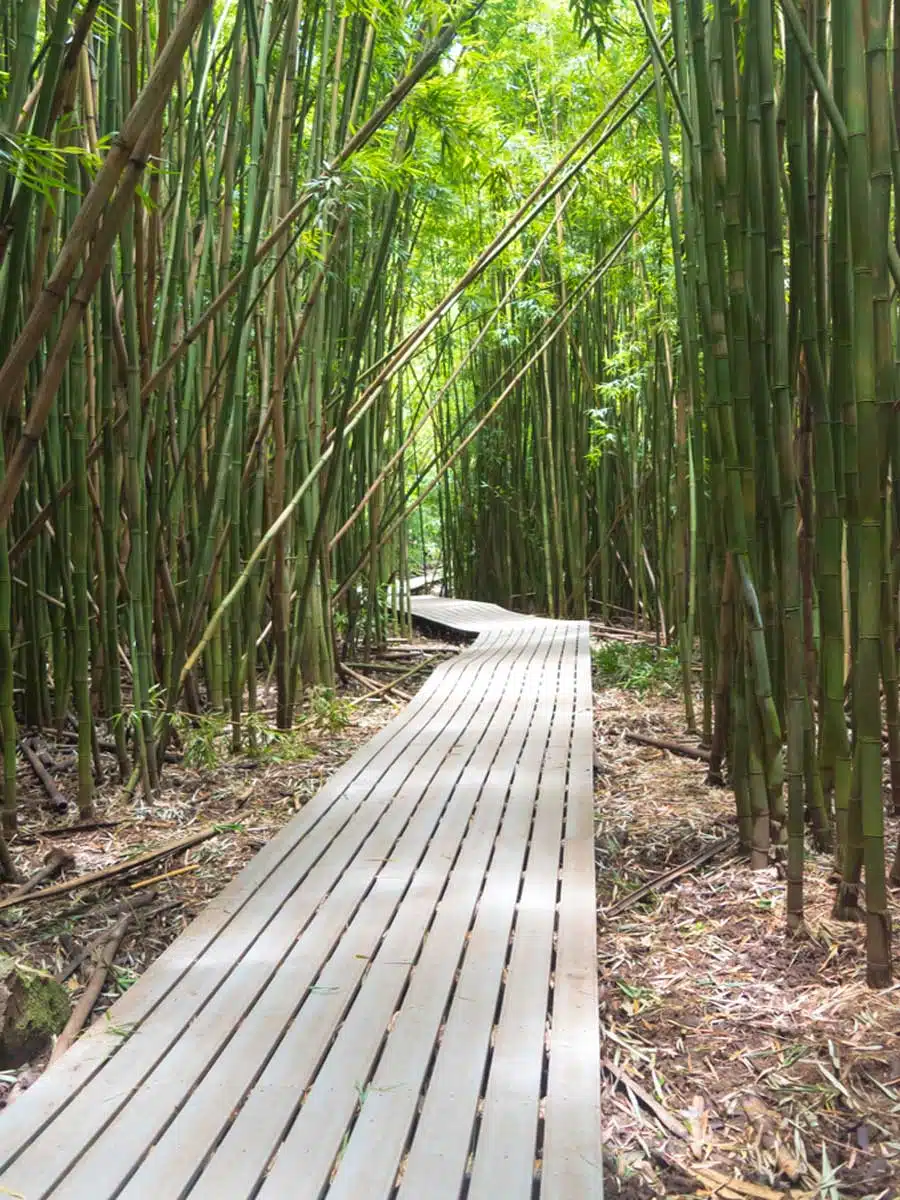 Who loves a good old-fashioned Volcano? If you just felt a tinge of excitement, then Haleakalā National Park calls your name.
Home to one of the world's largest volcanic craters, this 10,000-foot dormant volcano towers over the stunning island of Maui – a destination that's packed with things to do. Visible from anywhere on the island, you can drive right up to the top. It's safe, so don't stress, but beyond that, it's absolutely gorgeous.
You can also opt to hike the numerous trails or even ride horseback through the many stunning vistas.
Suggested Place to Stay: Hana-Maui Resort
Rocky Mountain National Park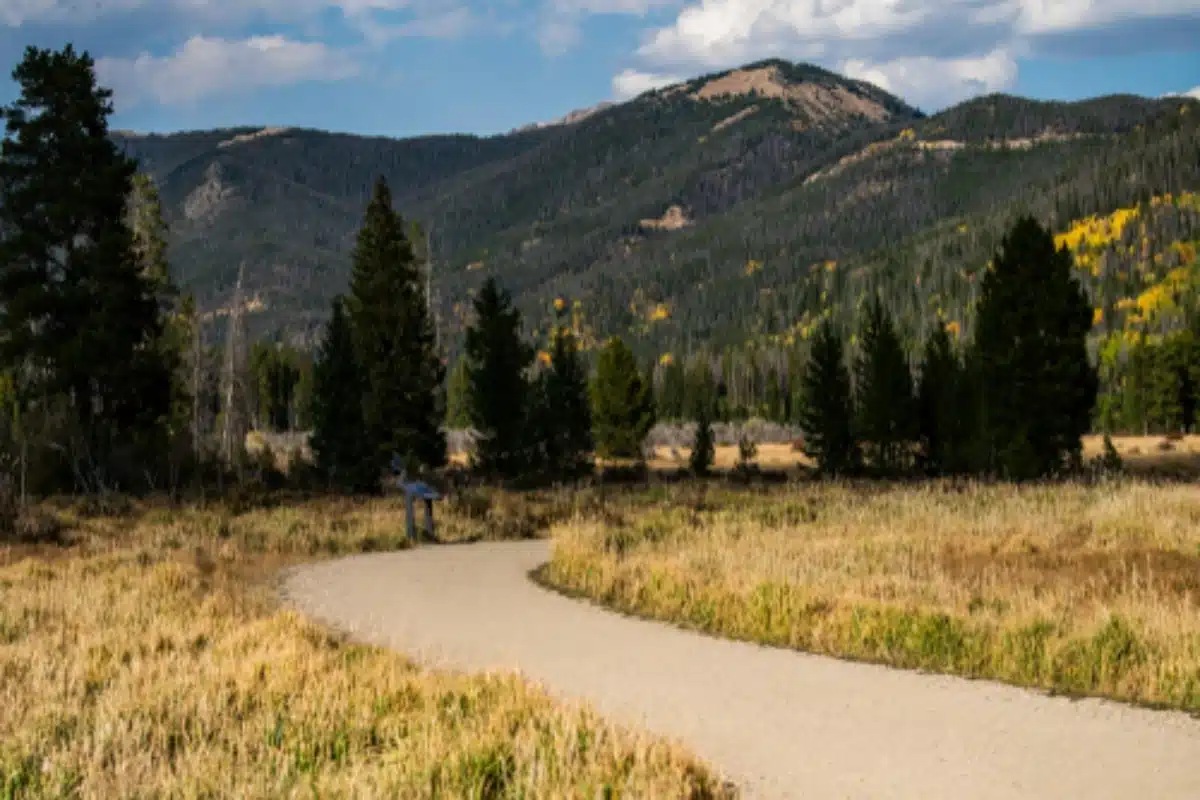 Northern Colorado boasts the Rocky Mountain National Park, which spans the Continental Divide. You can look forward to mountain ranges, protected forests, and pristine alpine tundras.
Towering landscapes abound, quite literally, with a third of the park sitting at 11,500 feet above sea level. When it comes to astounding scenery, Longs Peak is a must-visit. At an elevation of 14,259 feet, prepare for stunning views.
It's also a nature lover's dream destination, as the Montane ecosystem contains one of the richest biodiversity anywhere.
Suggested Place to Stay: Embassy Suites Loveland Hotel
Big Sur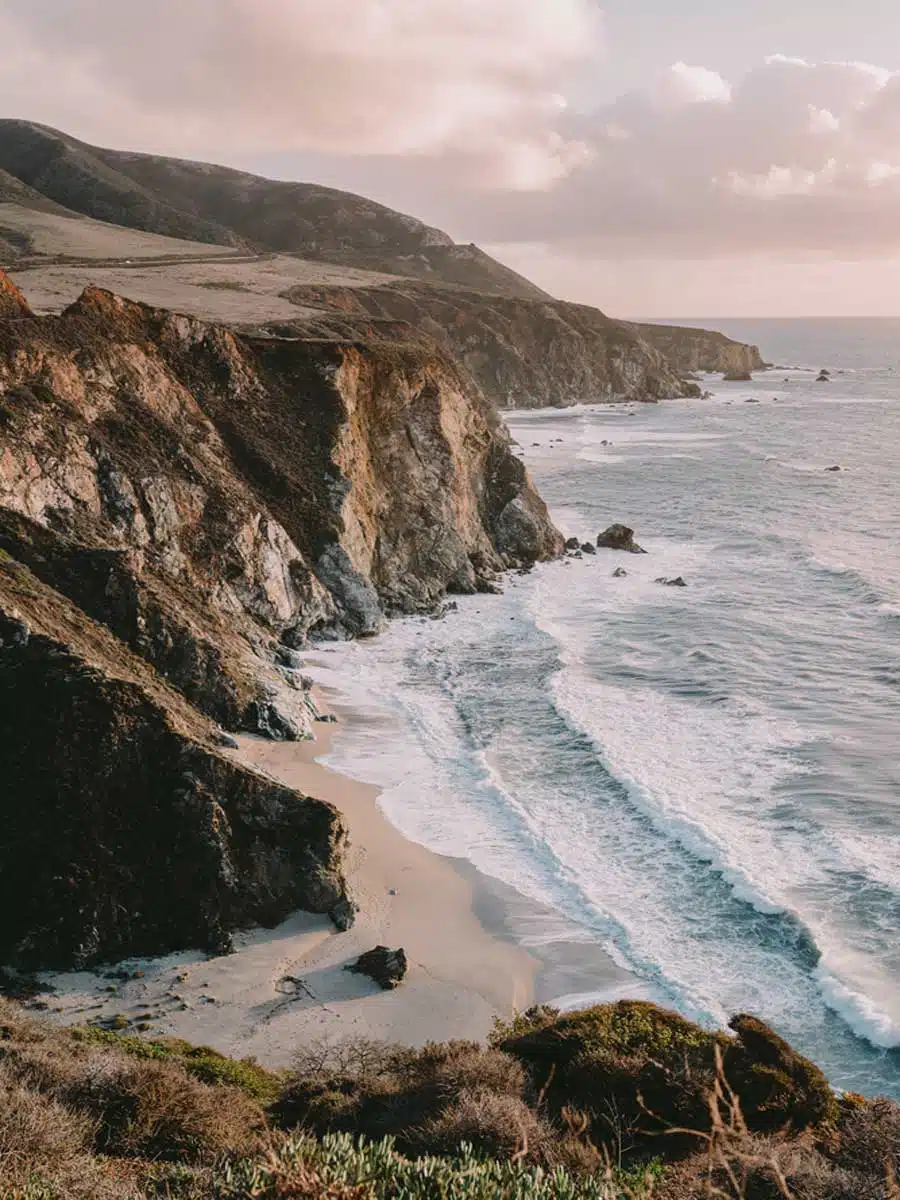 Let's, for a moment, imagine golden stretches of sand, orange and vermillion-tinged sunrises and sunsets, and azure waters perfect for swimming. Well, stop imagining and go explore Big Sur.
As far as the prettiest places in the USA go, few come close to this coastal region. From Bixby Bridge, a scenic driving spot, to McWay Falls, an enchanting and tranquil spot for serenity, you'll find beauty at every turn. It's the perfect region for a camping trip.
Venture into Big Sur and you'll find Pfeiffer Beach, a hidden gem with eclectic rock formations.
Suggested Place to Stay: Big Sur Lodge
Big Bend National Park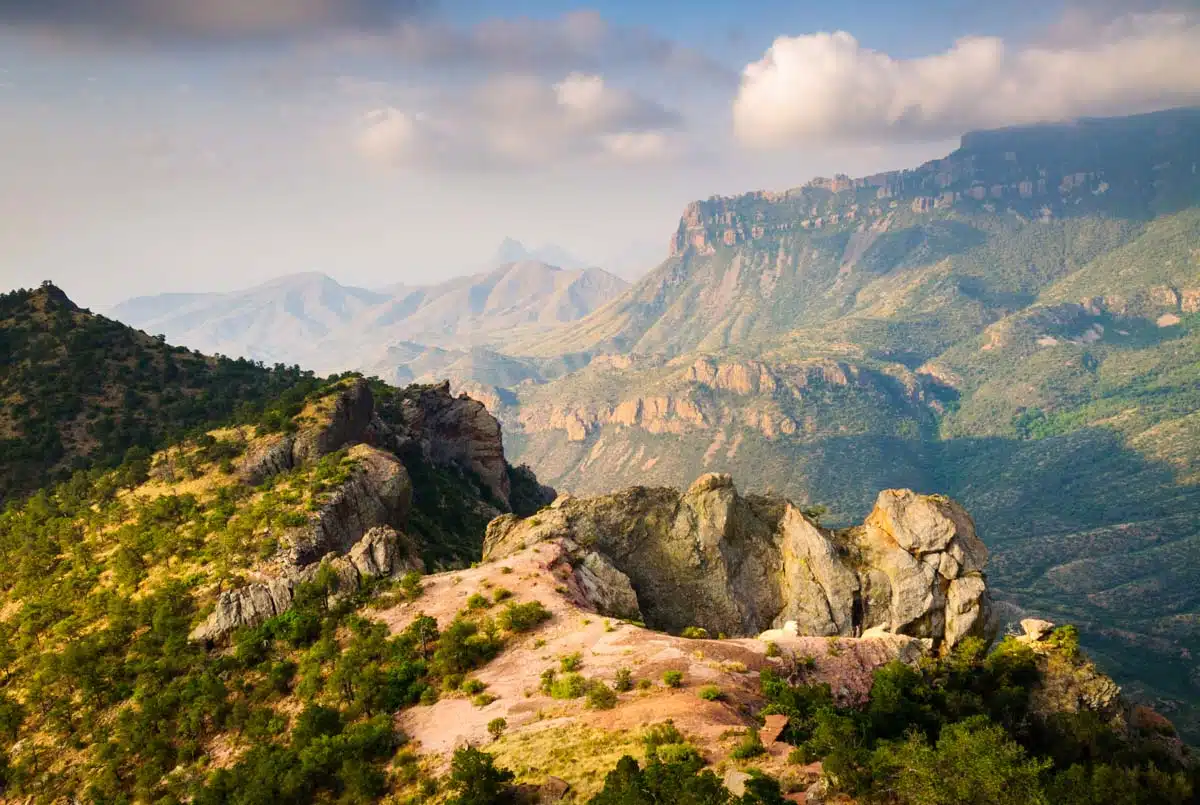 There are few places where diverse habitats meet vast numbers of protected wildlife as seamlessly as Big Bend National Park. Its 800,000 acres, almost impossible to fathom, make it a must-visit.
This park contains the only mountain range fully entrenched within one national park, the Chisos Mountains. What is there to do beyond gaze in awe? Spend two days in Big Bend (at least) and tackle some of the best hikes in the park, of course.
And for all the stargazers out there, no other place compares to Big Bend National Park.
Suggested Place to Stay: Chisos Basin Campsite
Kenai Fjords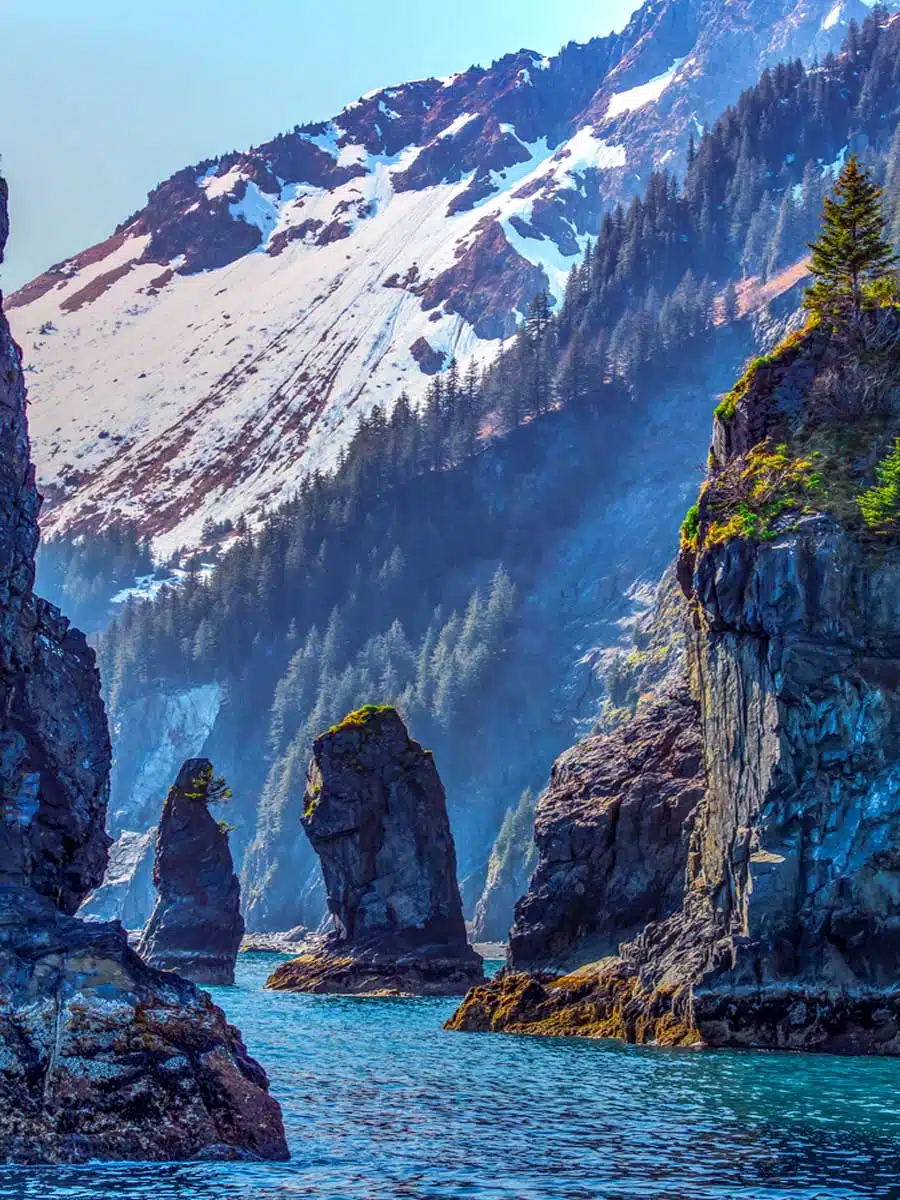 If it's not clear yet, Alaska likes to brag. Another of the most beautiful places in America to visit is the Kenai Fjords. Consisting of 40 glaciers that float from the Kenai Peninsula, it's bound to blow you away.
The sight of pristine waters, mesmerising icy glaciers, and snowy mountains draw out wanderlust few places can.
You can experience it by boat or by land. And if you're up for it, the Harding Icefield hiking trail awaits. It's pretty challenging, but leads to the heart of the glacier.
Suggested Place to Stay: Hotel Seward
Grand Prismatic Spring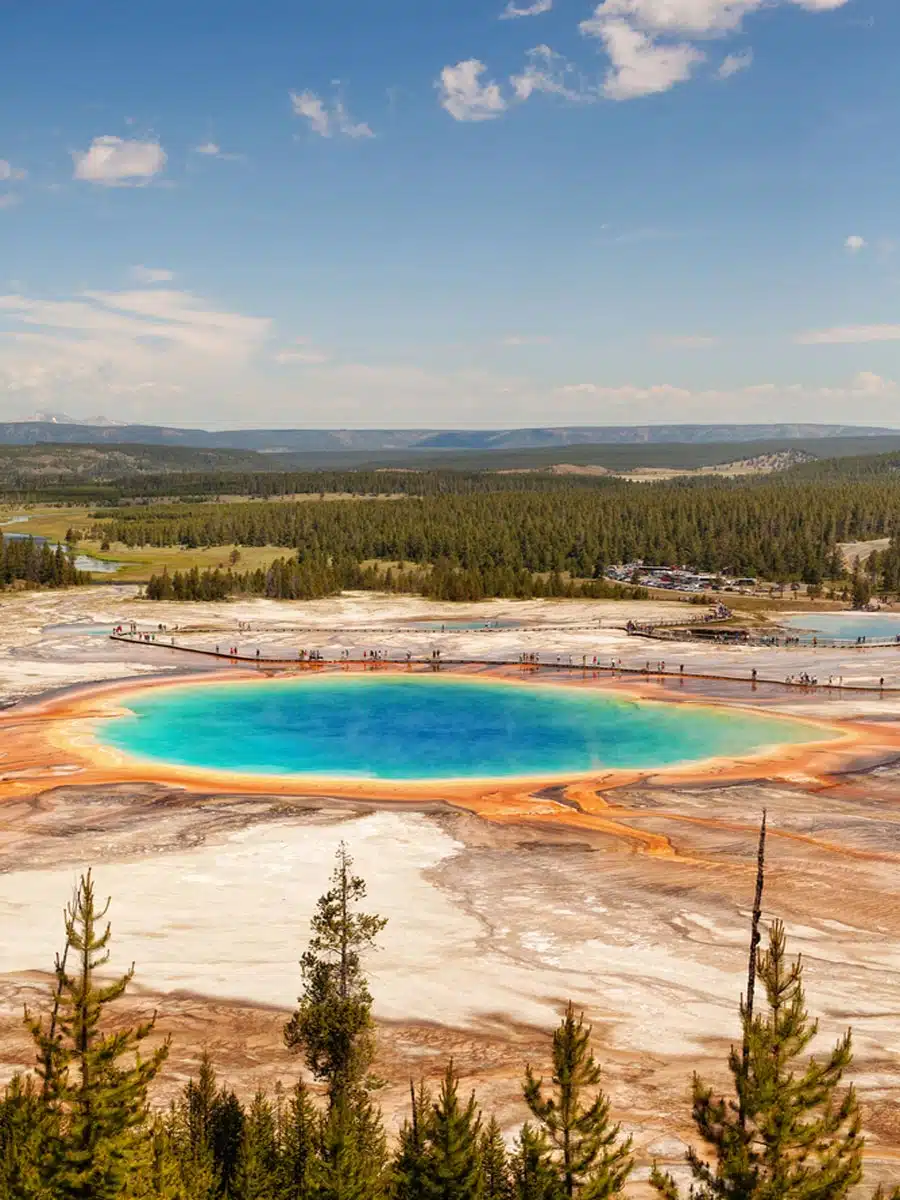 Yes, I know we already have Yellowstone on this list, but Grand Prismatic Spring is solidly deserving of its entry. Although there are many geysers inside Yellowstone, none can compare.
With its kaleidoscopic blend of colours, from red, orange, yellow, green, and blue, you're in for an unforgettable visual feast. Grand Prismatic is the world's third largest hot spring, with a depth of 165 feet.
In contrast to the almost desolate surrounding landscape, the captivating hues created by the spring prove why it's so famous.
Suggested Place to Stay: Grey Wolf Inn & Suites
Lake Tahoe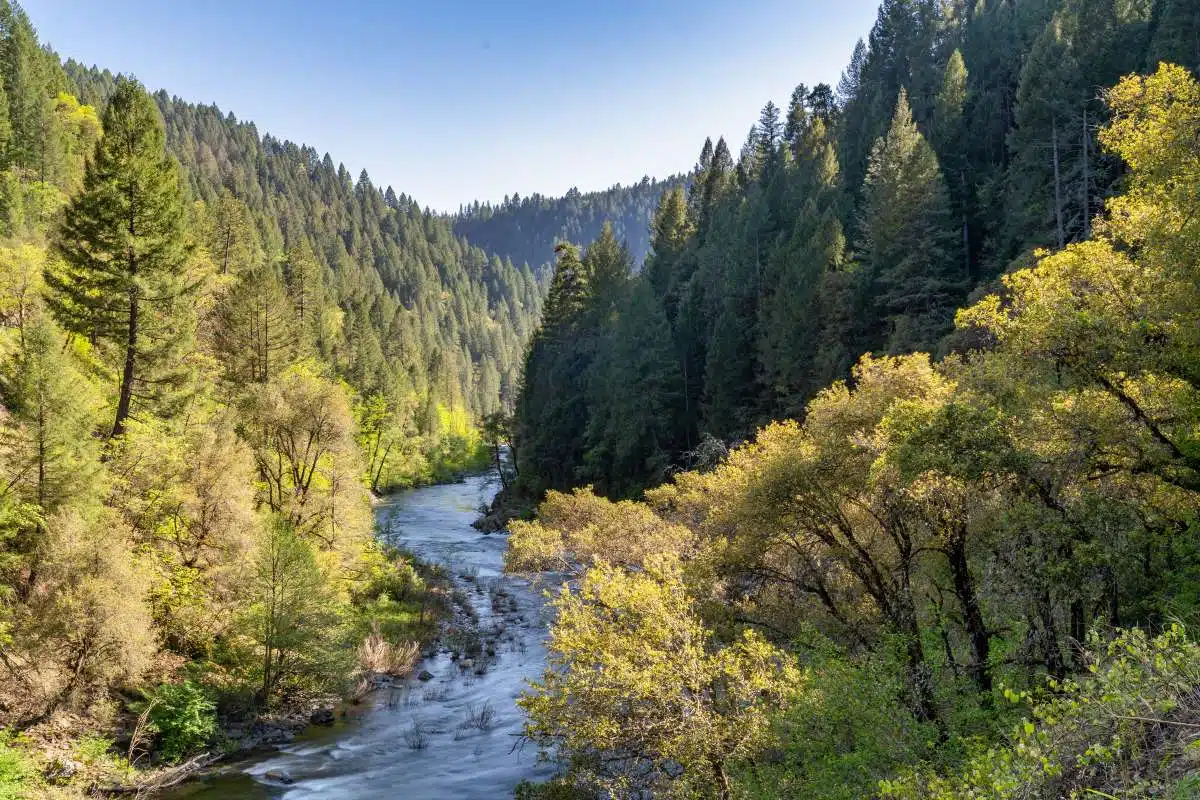 Lake Tahoe is your one-stop destination for everything that makes the great outdoors, well, great. Crystal clear waters, lush pine forests, and mountains. The Sierra Nevada Mountains, to be specific.
Whether you're an avid outdoors enthusiast or just a casual outdoorsman, activities in Lake Tahoe meet every need. Then there are the many charming towns surrounding the region, filled with attractions and activities galore.
You can spend some time on one of its beaches, go hiking, or treat yourself to the many exclusive spas. What's not to love?
Suggested Place to Stay: The Landing Resort & Spa
Blue Ridge Parkway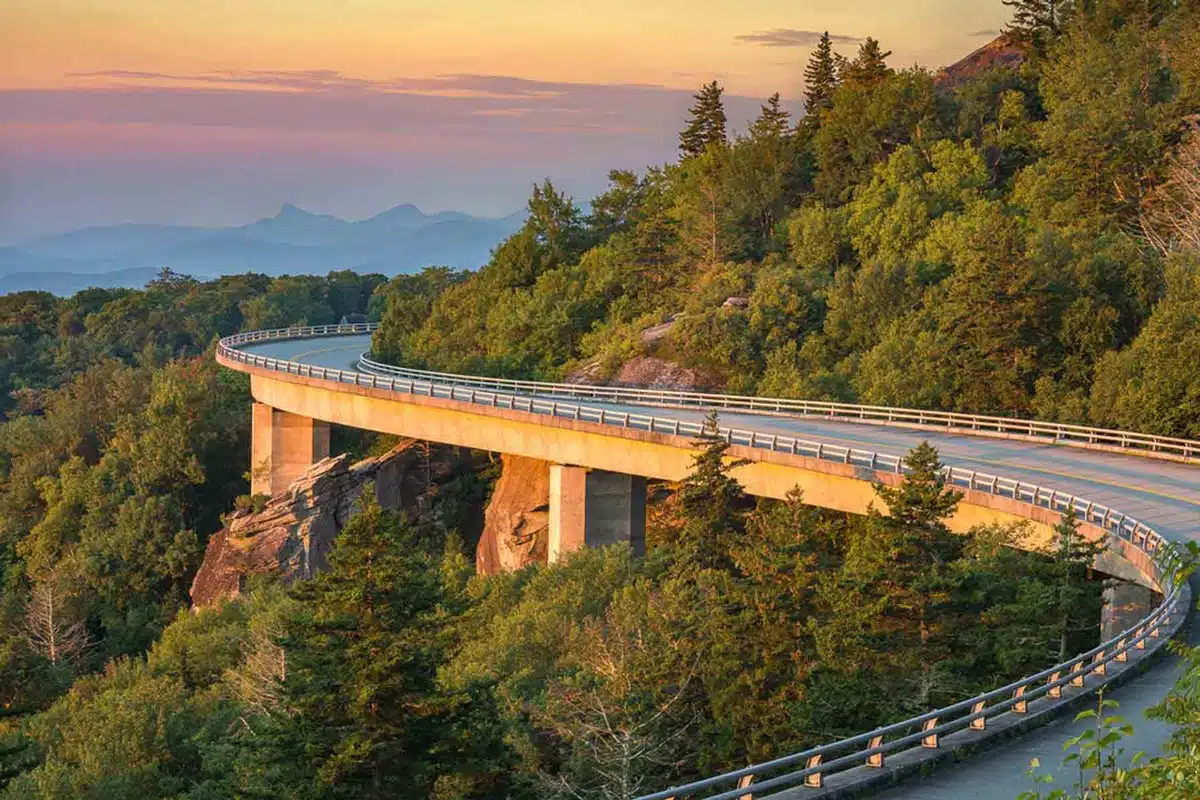 A highway as one of the most beautiful places to visit in the US? Why not? This isn't any highway, though. At 469 miles, it's a paradise playground for road-trippers.
Starting in Cherokee, North Carolina, this scenic parkway begins in the heart of the Great Smoky Mountains. It then runs through multiple counties right into the Shenandoah Mountains in Virginia.
I recommend making regular stops along the way. When you do, views of the Appalachian Mountains and the famous Roanoke Mountains await.
Suggested Place to Stay: The Residences at Biltmore
Angel Oak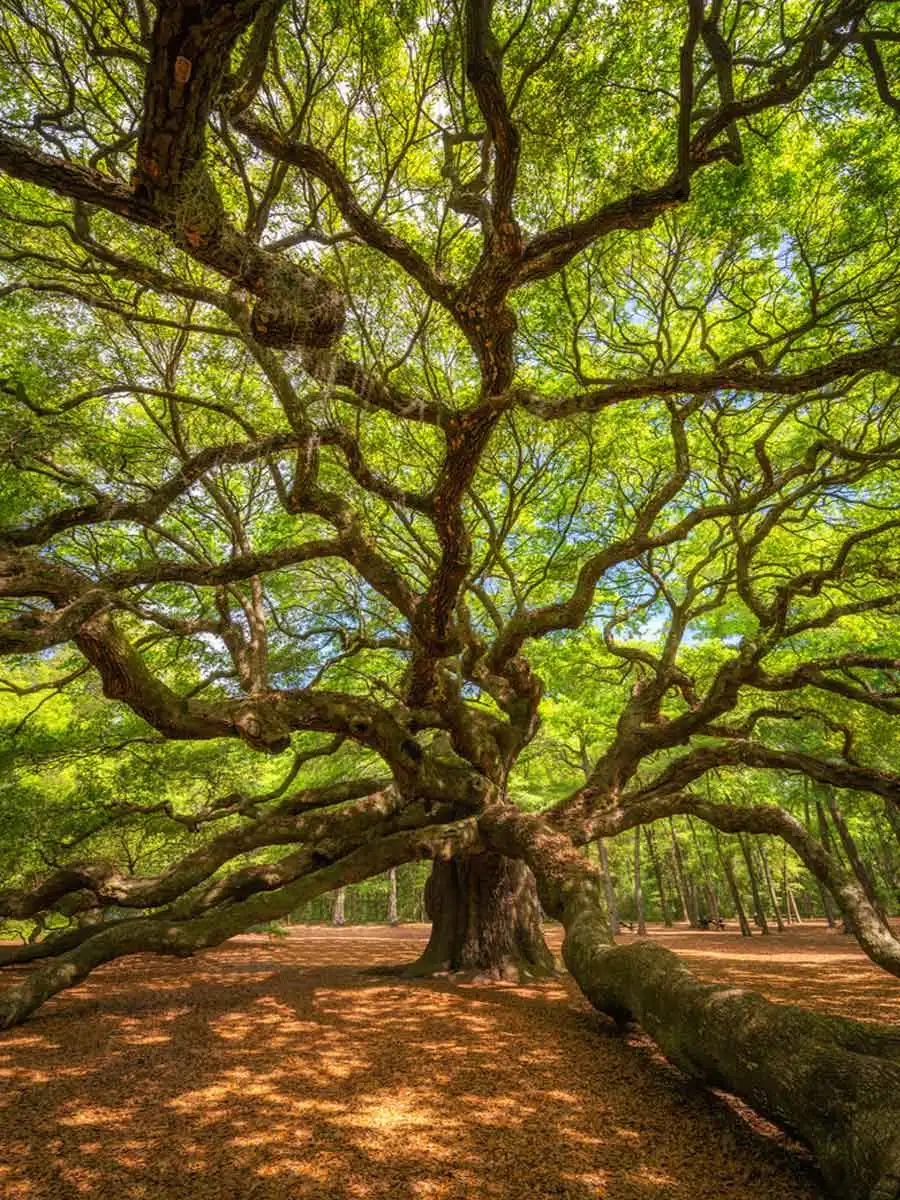 Every collection of art needs a masterpiece. And in the grand scheme of America's most beautiful places, Angel Oak ranks high as a premier centrepiece.
Located in Johns Island, near Charleston in South Carolina, this grand oak tree is between 400 and 500 years old. With branches extending a whopping 17,200 square feet, it's a whimsical sight to behold.
At 65 feet tall, its overpowering presence, shape, and surroundings draw over 40,000 visitors annually. It's the perfect place for a picnic straight from a fairytale.
Suggested Place to Stay: Francis Marion Hotel
Crater Lake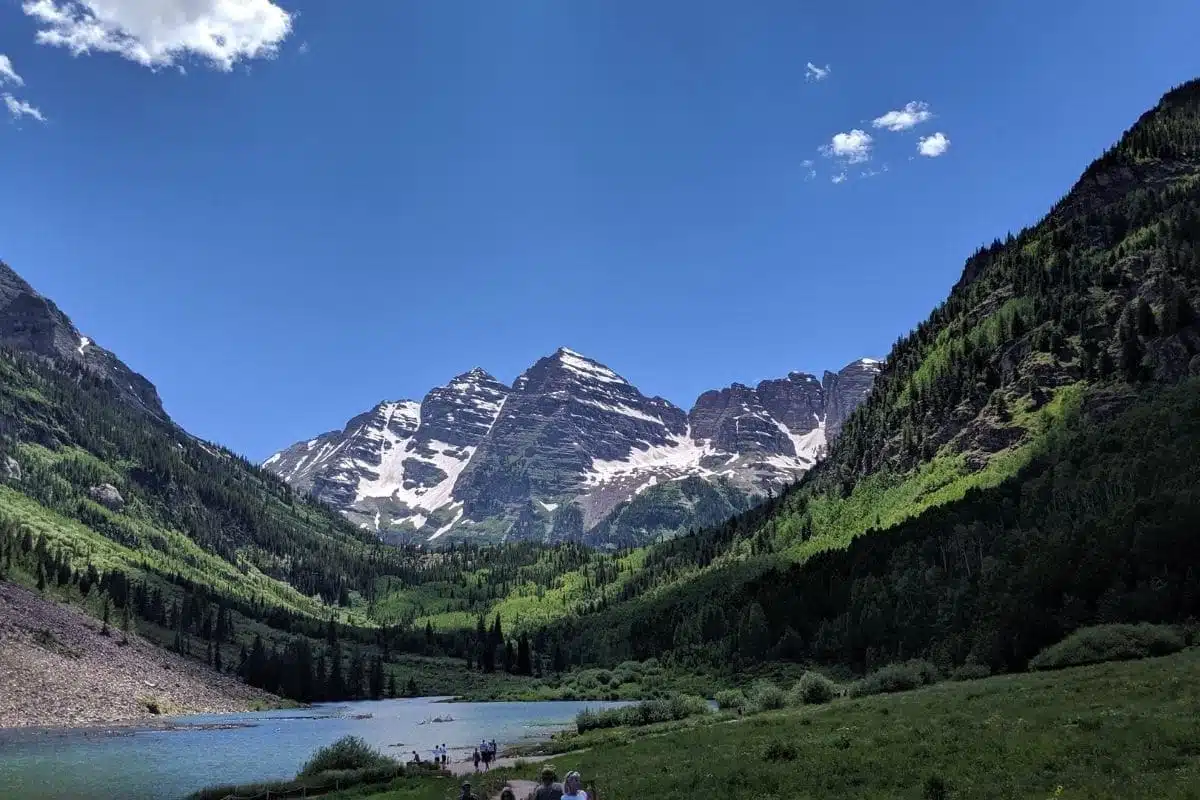 At the heart of Crater Lake National Park lies the deepest lake in America. A collapsed volcano resulted in the lake we see today.
Fun fact: Due to this, the only source of water in the lake is either snow or rain.
Looking for the best way to indulge in one of the most scenic places in the USA? You must try a drive around the rim of the lake. You'll find rock formations, epic cascading waterfalls, and pumice rock faces shaped like castles.
At night, it's so dark at Crater Lake that you can see parts of the Milky Way.
Suggested Place to Stay: Crater Lake Resort
Practical Tips for Visiting the Most Beautiful Places in the US
Always keep in mind that nature is fragile, and we are only spectators. Sustainability allows these beautiful places to continue to thrive, so focus on leaving no trace of your travels.
Amongst other rules, commonly accepted regulations include no littering, no loud noises, and no fires outside of campgrounds.
Take into account seasonal visits. Many places on this list have both high and low seasons. High season means more eager travellers, while low season means fewer. But, with the low season, some places close or have limited opening hours.
Expand your trip by carefully planning to see as many sights which are close to one another.
Beautiful Places in the USA: Map