Best Places to Visit in Winter
Ready to discover the best places in winter? Don't miss these destinations.
There are plenty of places that are great for visiting in winter. Whether you'd like to lay on a beach and sip a margarita or ski down a powdery slope — there's a winter destination for everyone.
Best Places to Visit in Winter
Rovaniemi, Finland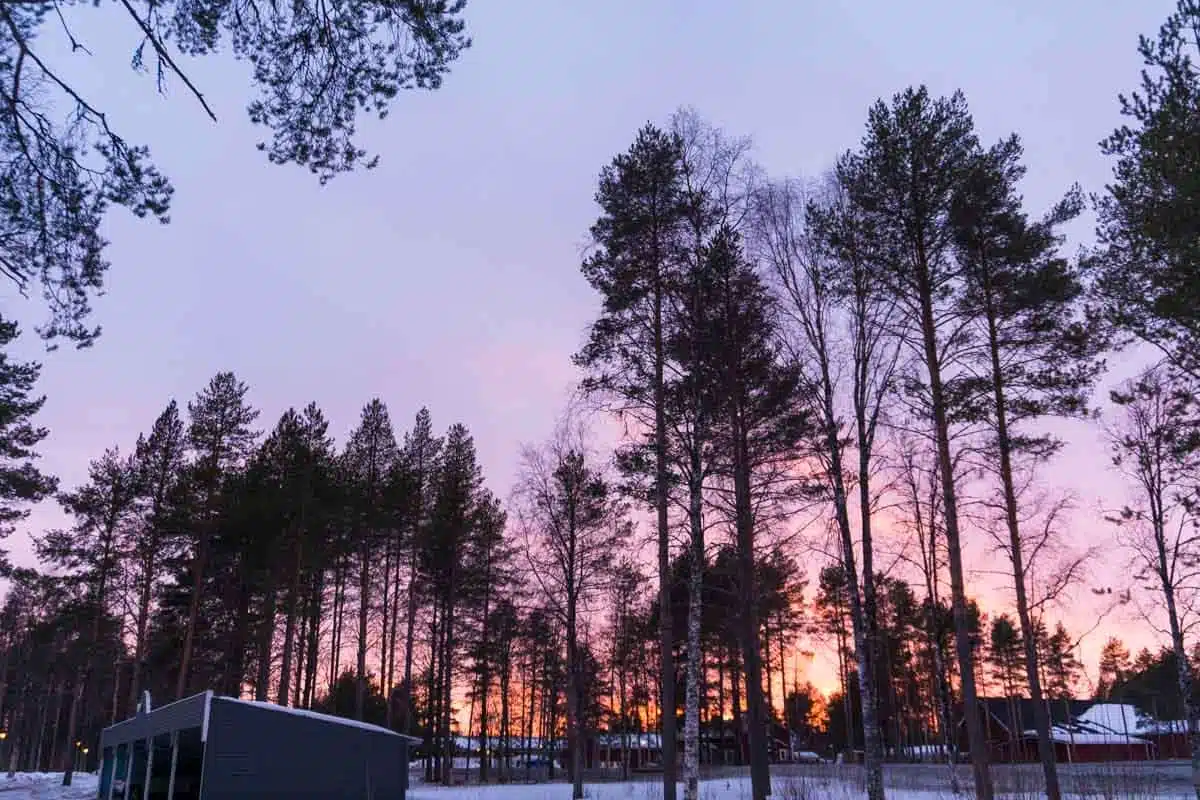 If you love ice and snow, then you'll love exploring Rovaniemi. Why? Simply because it's one of the top winter destinations in Europe. Sitting in northern Finland, Rovaniemi is the gateway to Finland's famous winter wonderland – Lapland – the home of Santa Claus.
Rovaniemi is the second-largest city in northern Finland, and its city centre is only 4 miles away from the Arctic Circle.
It's the perfect place to watch the gorgeous Northern lights, go on a husky ride, or even visit an ice hotel. And if you base yourself here around Christmas time, you'll get to meet Santa or ride a reindeer sleigh and enjoy Christmas markets.
Suggested Place to Stay: Apukka Resort
Iceland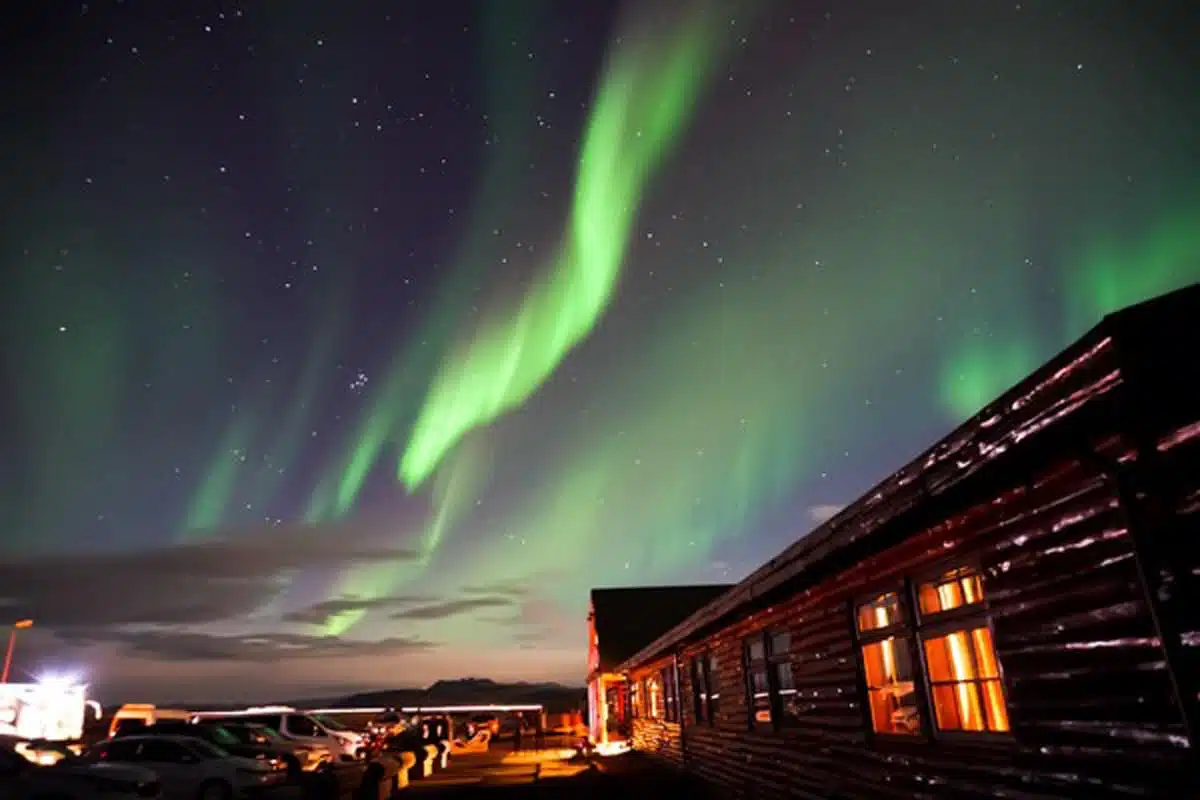 Iceland is a stunning country with the most majestic and contrasting landscapes. I'll be honest with you; it does get rather frosty here. If you visit in winter, you're looking at temperatures anywhere from 0°C and lower.
But that should in no way deter you. This is the perfect time to visit Iceland's famous geothermal hot springs, where you can spend hours warming up.
Plus, Iceland is one of the best places to travel to in winter because it's home to the beautiful Northern Lights. It's not all about the Northern Lights, though, as some of Iceland's top landmarks include waterfalls, volcanoes, and more.
Suggested Place to Stay: Eyja Guldsmeden Hotel
Tromso, Norway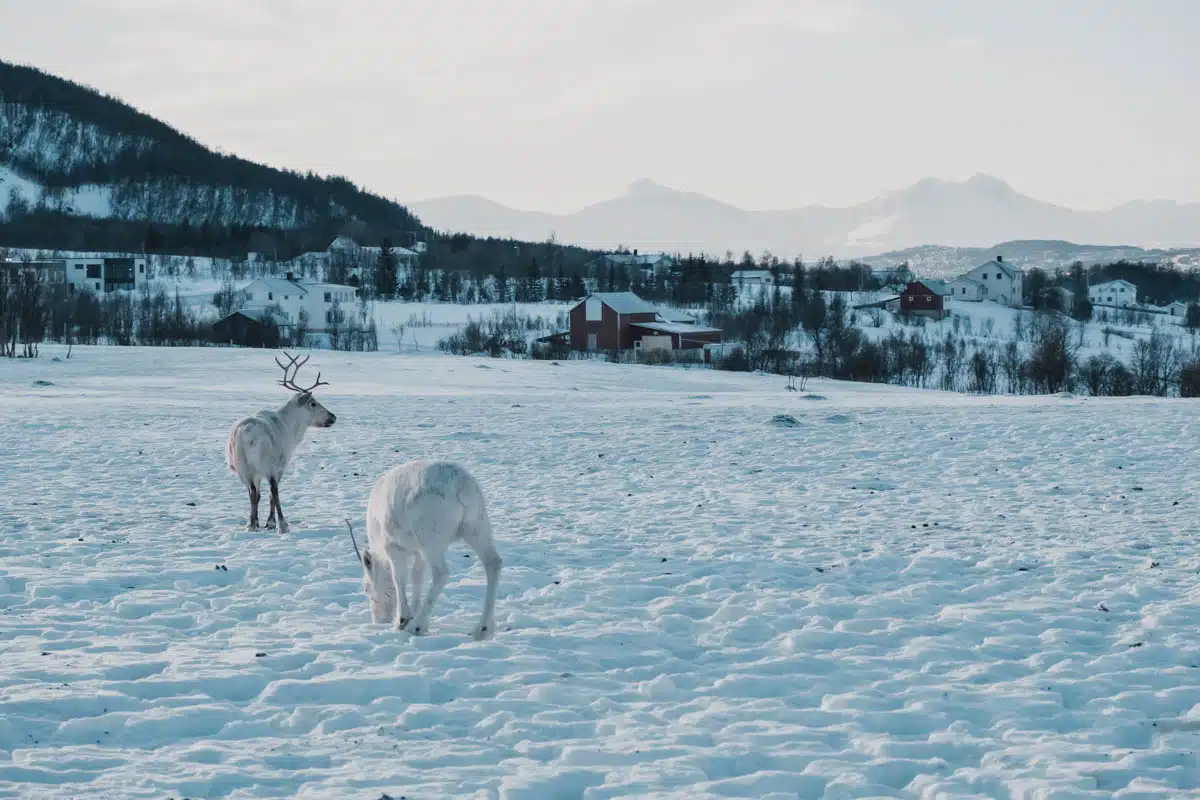 The "Capital of the Arctic," Tromso, is one of the best places to visit in the winter because there are a ton of Norway activities to look forward to. While you may need to bring your thickest jacket to enjoy Tromso, it will be worth it.
You can enjoy the best of a city break and the outdoors all in one location. During winter, you'll experience the Northern Lights and discover why Norway markets itself as the "Land of the Midnight Sun" during its Polar Night Season.
Enjoy dog sledding, tours of Norway's famous fjords, and discover some of the arctic animals that call this cold area home with a cruise safari.
Suggested Place to Stay: Tromso Lodge & Camping
Lofoten Islands, Norway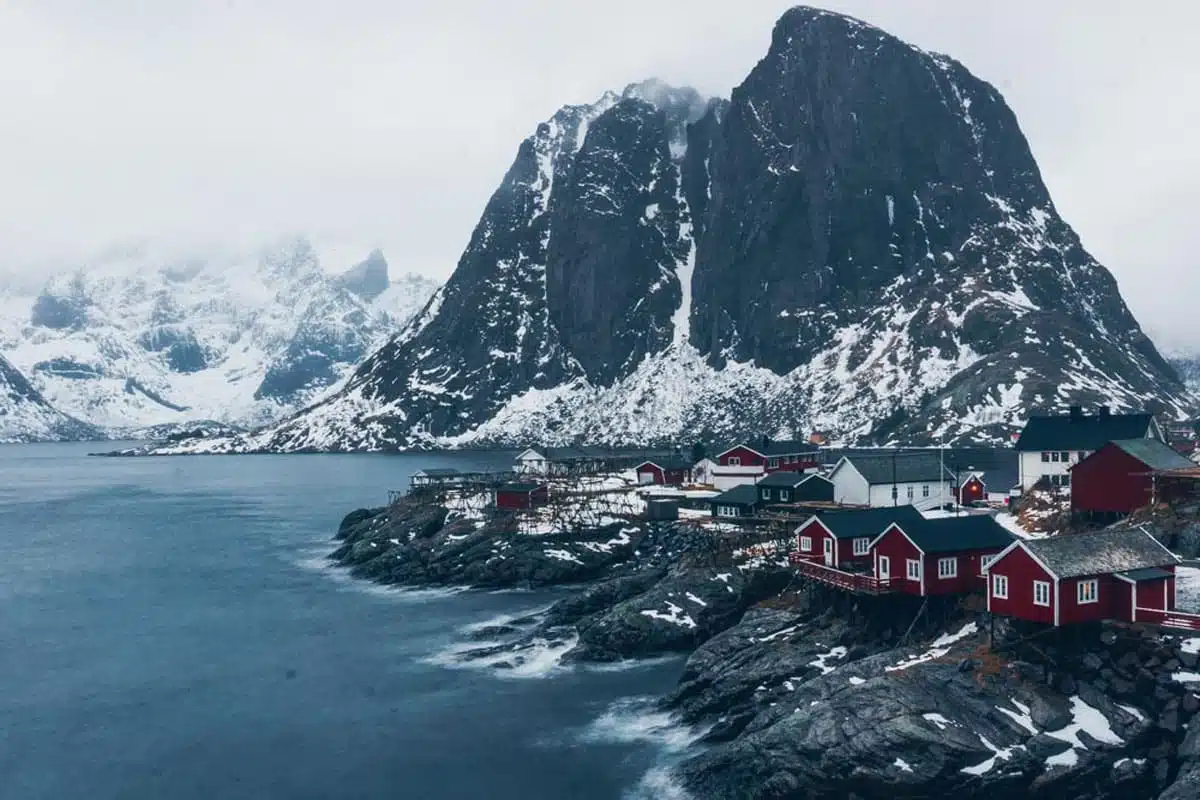 Over the last few years, the stunning archipelago of the Lofoten Islands has caught the eyes of many adventure travellers who rate it as one of the world's best places to visit in winter.
While temperatures may drop below 1°C, there are still loads of fun things to do in Lofoten. Plus, its dramatic scenery makes it a photographer's dream.
Enjoy a cruise of its majestic fjords, search for the Northern Lights on horseback, or snowshoe down some of its snow-capped mountains.
If diving head-first into some adventurous activities isn't for you, there are also a few museums and galleries to admire. And there are numerous cafes and restaurants for you to explore and enjoy Lofoten's island food.
Suggested Place to Stay: Hattvika Lodge
St. Kitts & Nevis, Caribbean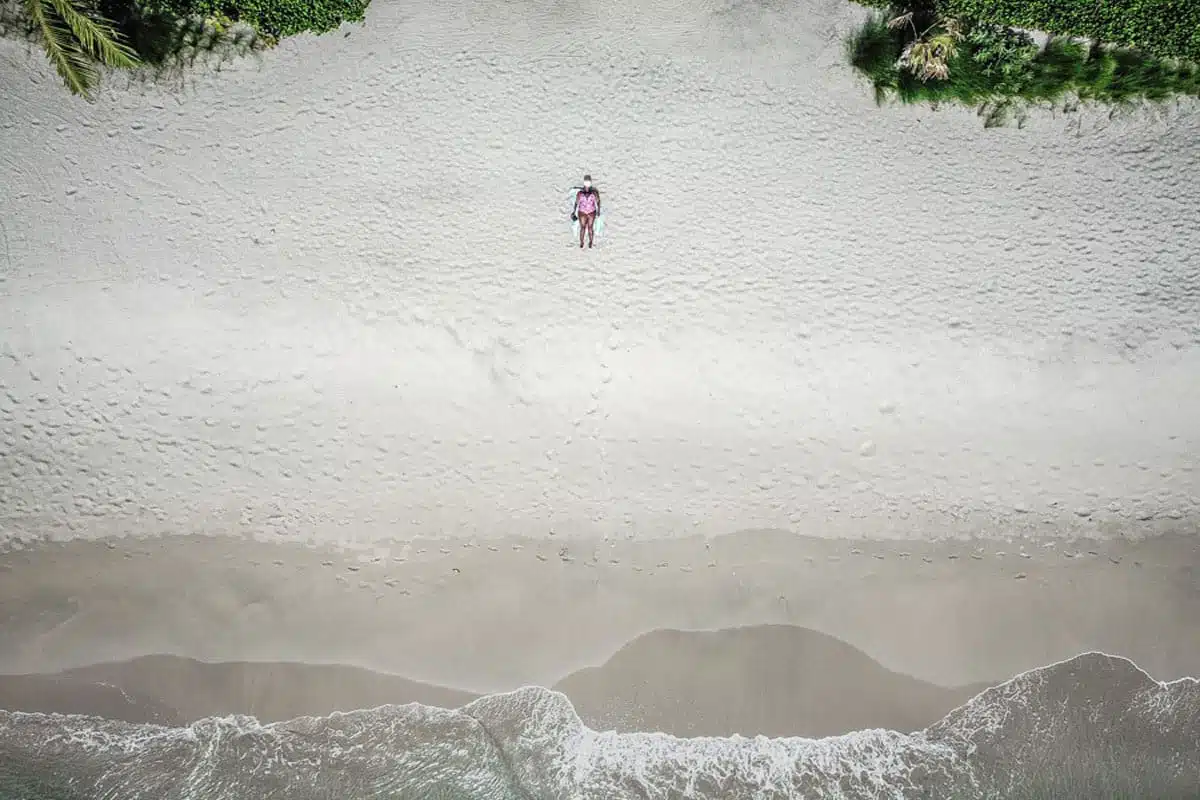 Right, so now that I've gone through some of the coldest places on earth to visit in winter, let's move to somewhere warm.
If you're looking to escape the rain, snow, and miserable grey skies, then St. Kitts and Nevis is one of the top places to go in the winter. This dual-island nation sits between the Atlantic Ocean and the Caribbean Sea. It has perfect weather all year round, with temperatures of 25°C in winter.
Apart from lying on the beaches, you can also enjoy the Carnival around Christmas, sailing and snorkelling tours, and historical tours of the islands.
Suggested Place to Stay: Golden Rock Nevis
Cape Town, South Africa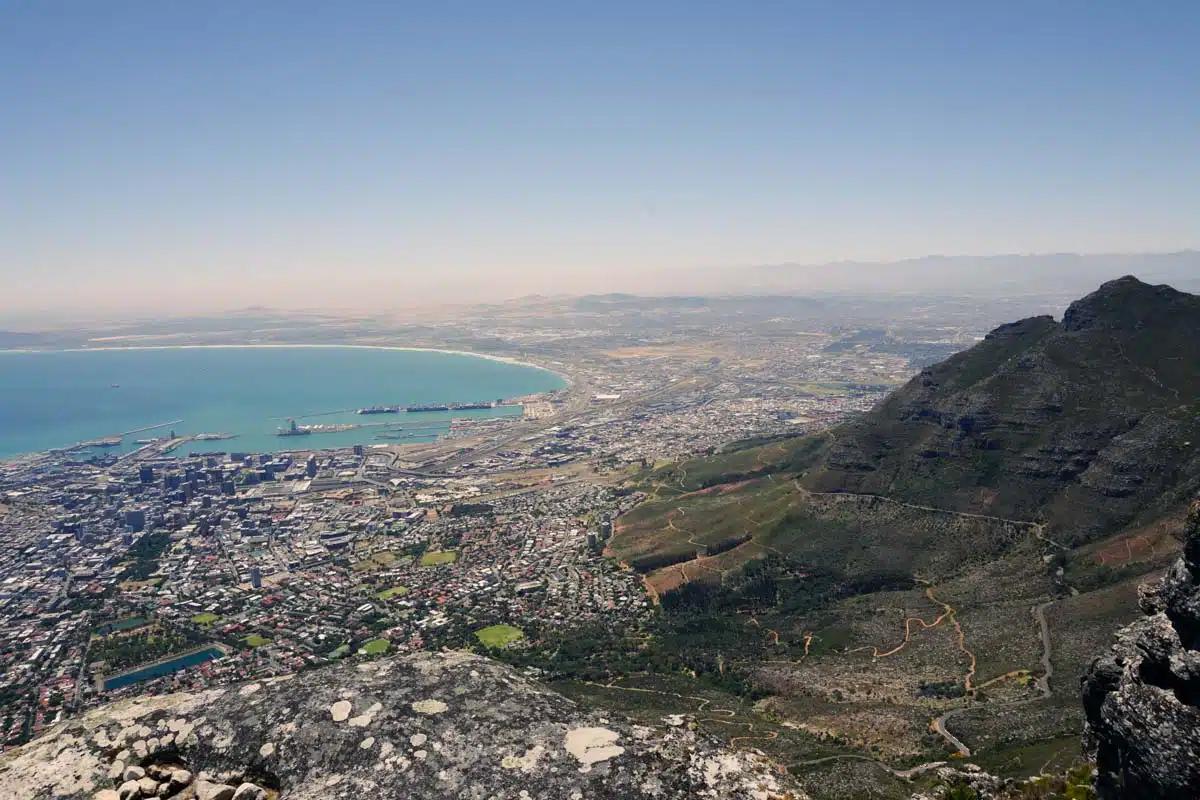 Contrary to popular belief, winter in Cape Town is not that bad. There might be days when it's pretty cloudy and rainy, but Cape Town is quite an enjoyable winter travel destination.
Cape Town is one of South Africa's most picturesque destinations, with loads of exciting things to do. From visiting the 7th Wonder of Nature, Table Mountain, to surfing the waves of the city's stunning beaches, there's something for everyone.
Oh, and let's not forget, Cape Town is only a short drive away from the iconic Cape Winelands, where you can enjoy vineyard and winery tours with wine tasting and food pairings. I highly recommend Cape Town as one of the places to visit in the winter.
Suggested Place to Stay: O' Two Hotel
Trentino, Italy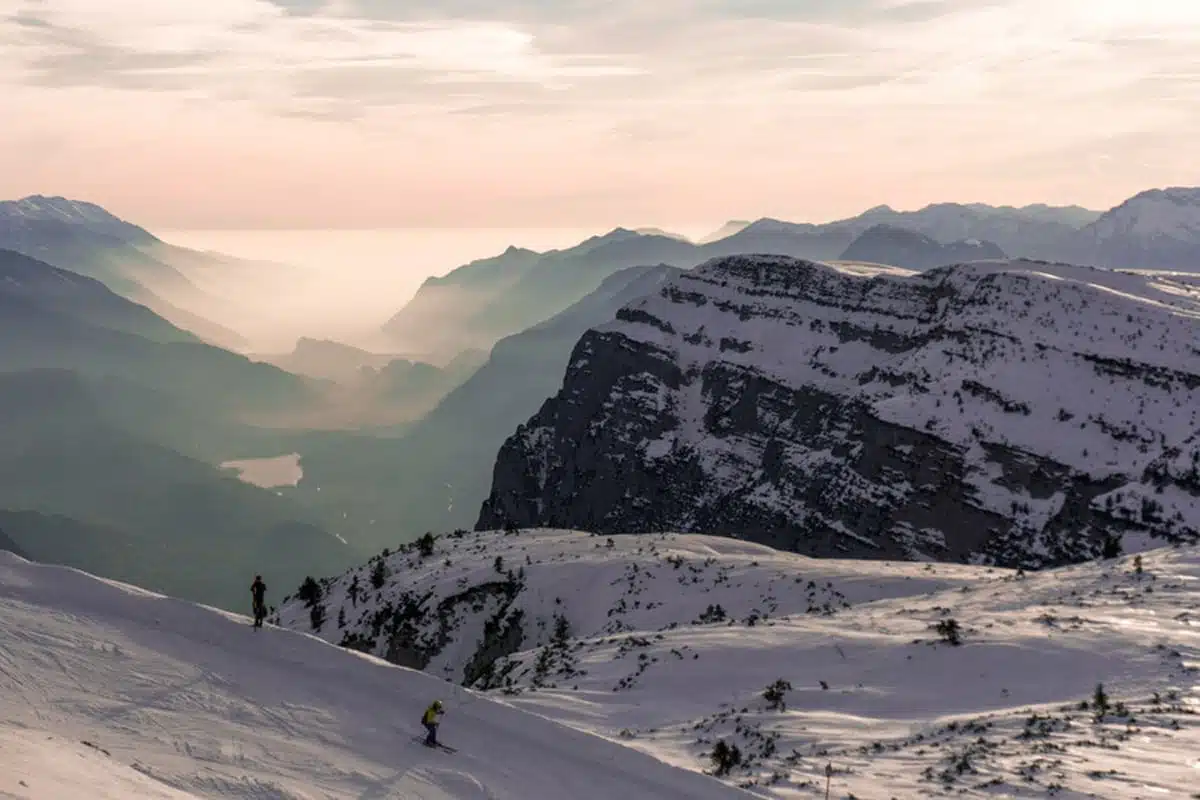 Trentino sits in the Trentino-Alto Ridge in northern Italy. Home to valleys, woods, lakes, and rivers, it's a nature lover's paradise. And it's right at the heart of the Italian Alps.
So yes, you may have guessed it, it's the perfect place to go skiing in winter. Winter in Trentino is unique. Crisp white snow covers the area, making it look like a winter wonderland. If you enjoy being in the cold, then you'll enjoy Trento.
After a long day of skiing or exploring the many historic sites around the area, you can enjoy a cooking class with a local and discover the culinary highlights of this region.
Suggested Place to Stay: Lefay Resort & Spa Dolomiti
Key West, Florida USA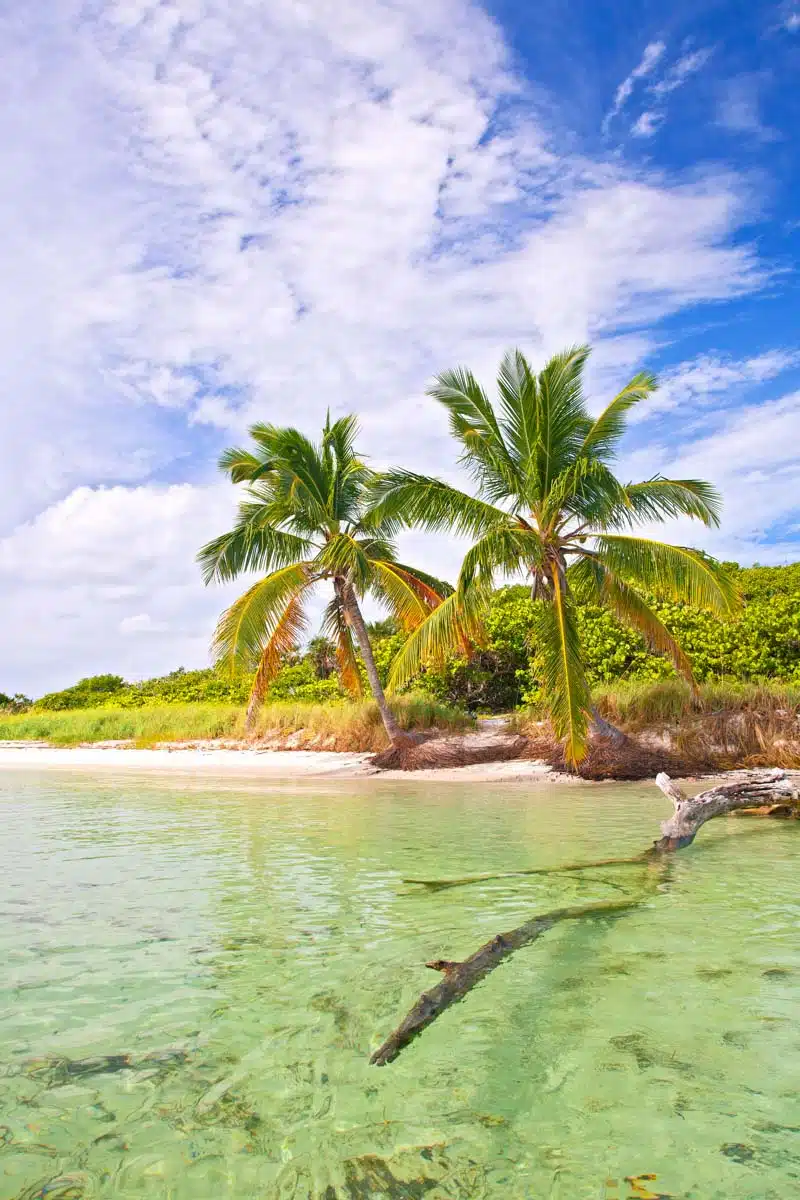 If you're based in the USA and looking to escape freezing winters, Key West, Florida, is the best place to visit in winter.
Key West is part of the Florida Keys Archipelago, 90 miles away from Cuba. With perfect year-round weather, Key West sees temperatures ranging around 25°C.
That's the perfect temperature for watersports, dolphin watching, or enjoying a sunset cruise. Regarding the best places to travel in the winter, you can't go wrong with Key West.
Suggested Place to Stay: Opal Key Resort & Marina
Rio de Janeiro, Brazil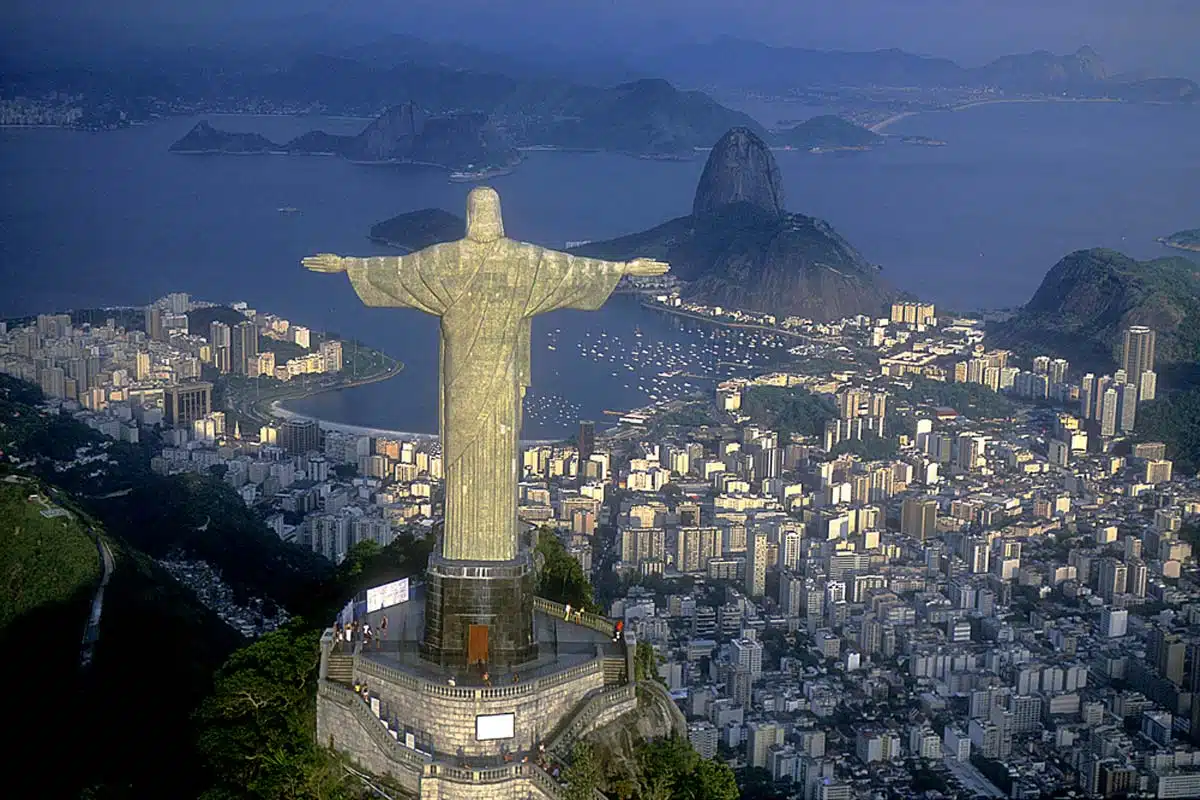 This list of the best winter sun destinations would not be complete without Rio de Janeiro. Winter in Rio sees little rainfall and warm temperatures of about 24°C.
This is quite an enjoyable time of the year, where you can swim in the warm waters of Ipanema or Copacabana Beach, but without the smouldering humidity of the summer.
The only downside about visiting Rio in winter is that around this time, it happens to be summer in the southern hemisphere, so it's flooded with tourists on vacation.
Suggested Place to Stay: Windsor Marapendi Hotel
Lanzarote, Spain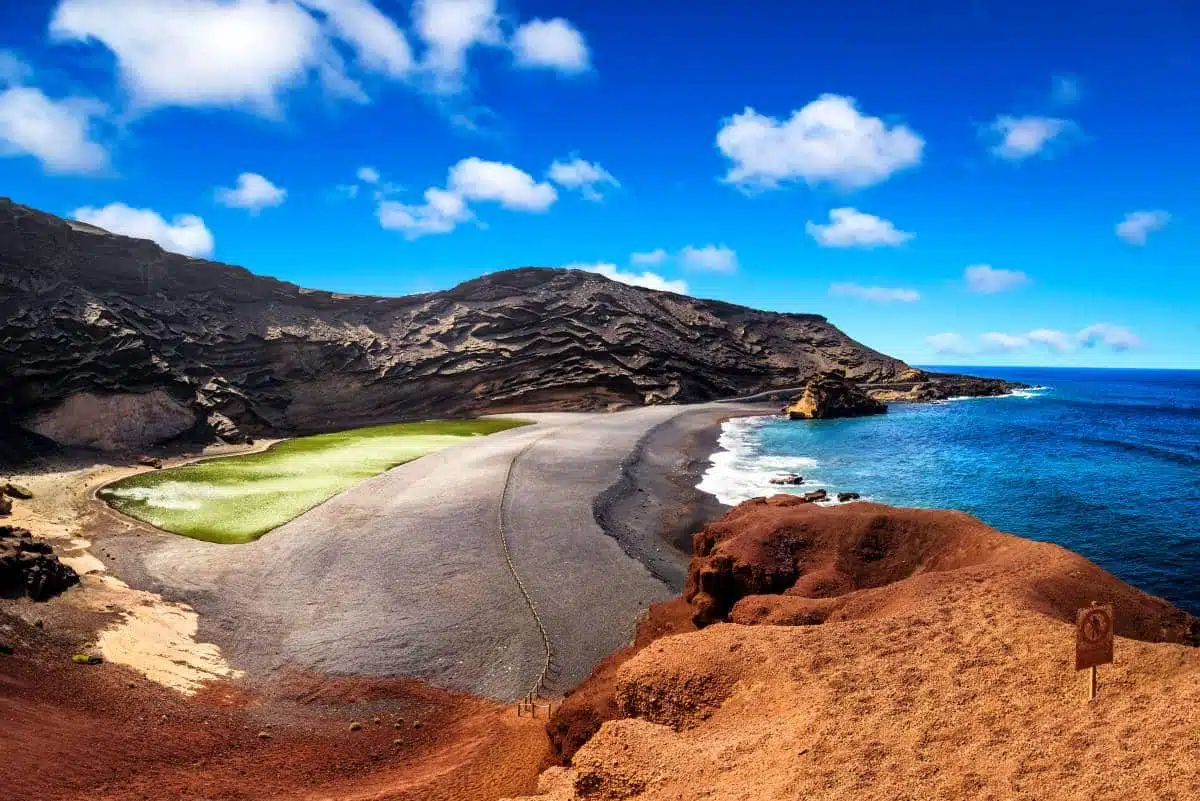 Synonymous with lava fields, interesting rock formations, volcanoes, and stunning azure waters, Lanzarote is a top choice for many travellers running away from cold European winters.
Lanzarote is the most eastern of the Canary Islands. Expect to find black and red earth, white and golden sand beaches, rolling mountains, and lush palm groves.
Oh, and I must mention that the average weather stays around the 20°C mark, so you can work on your tan without worrying too much about sunburn.
Suggested Place to Stay: H10 Rubicón Palace
Anguilla, Caribbean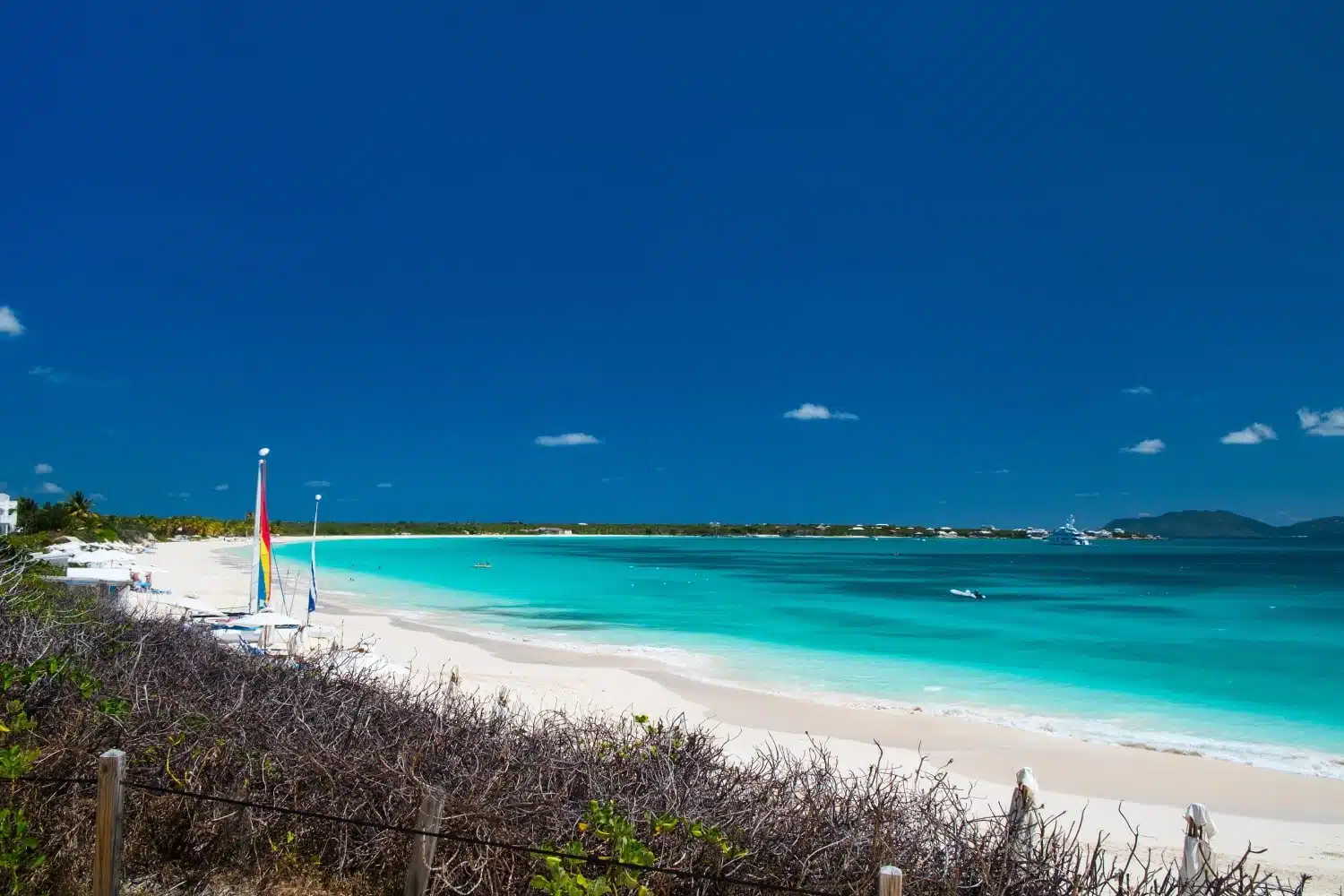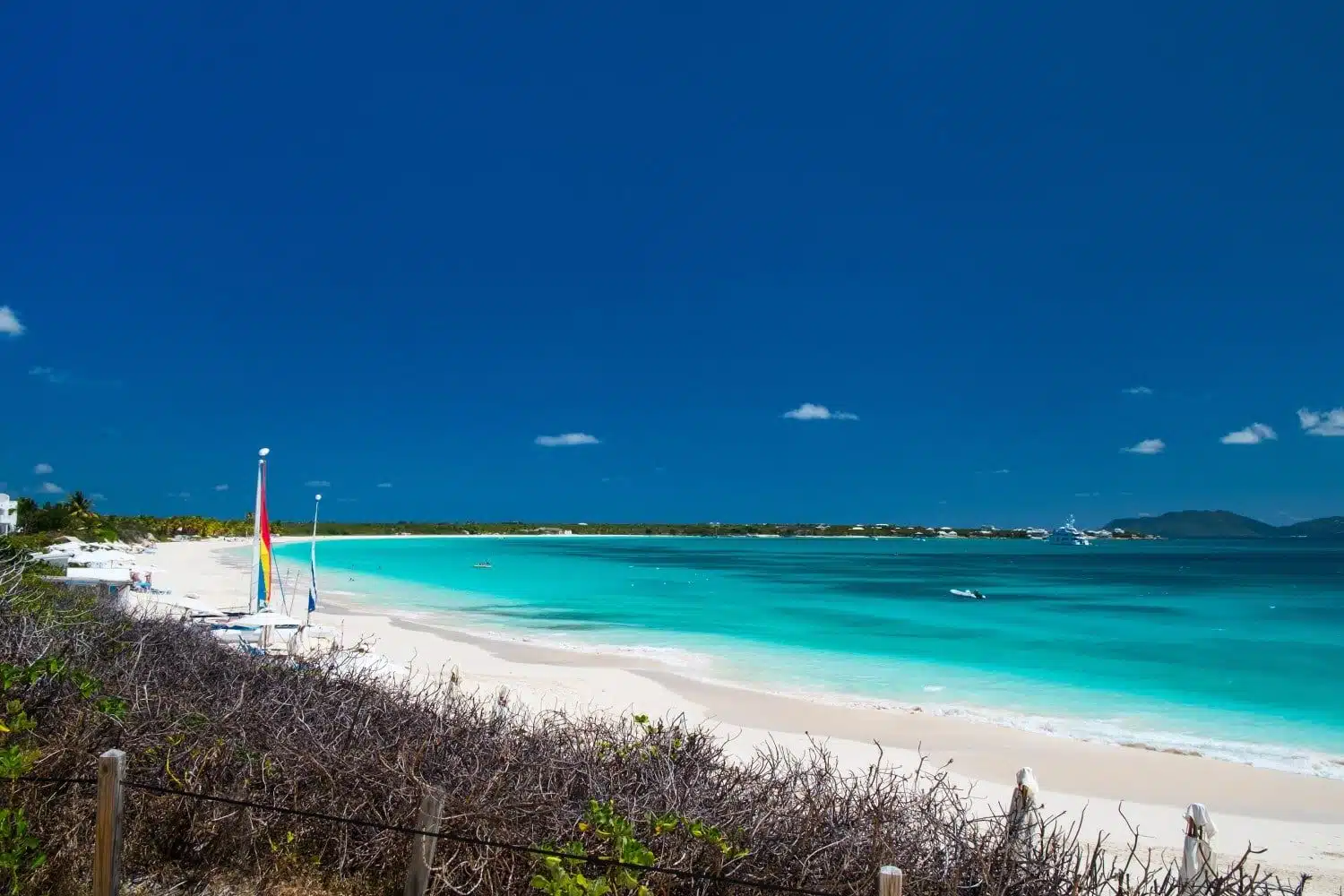 If you're looking for one of the coolest places to visit in winter, I recommend Anguilla. It often flies low on the list of many people's radar, but this Caribbean island is worth visiting in winter.
Anguilla's perfect year-round weather means that it's never really winter on the island.
Temperatures hardly drop below 26°C, and the island barely sees any rainfall, even in the wettest months. That means you can enjoy sailing, snorkelling and other water activities.
Suggested Place to Stay: Malliouhana, Auberge Resorts Collection
Prague, Czech Republic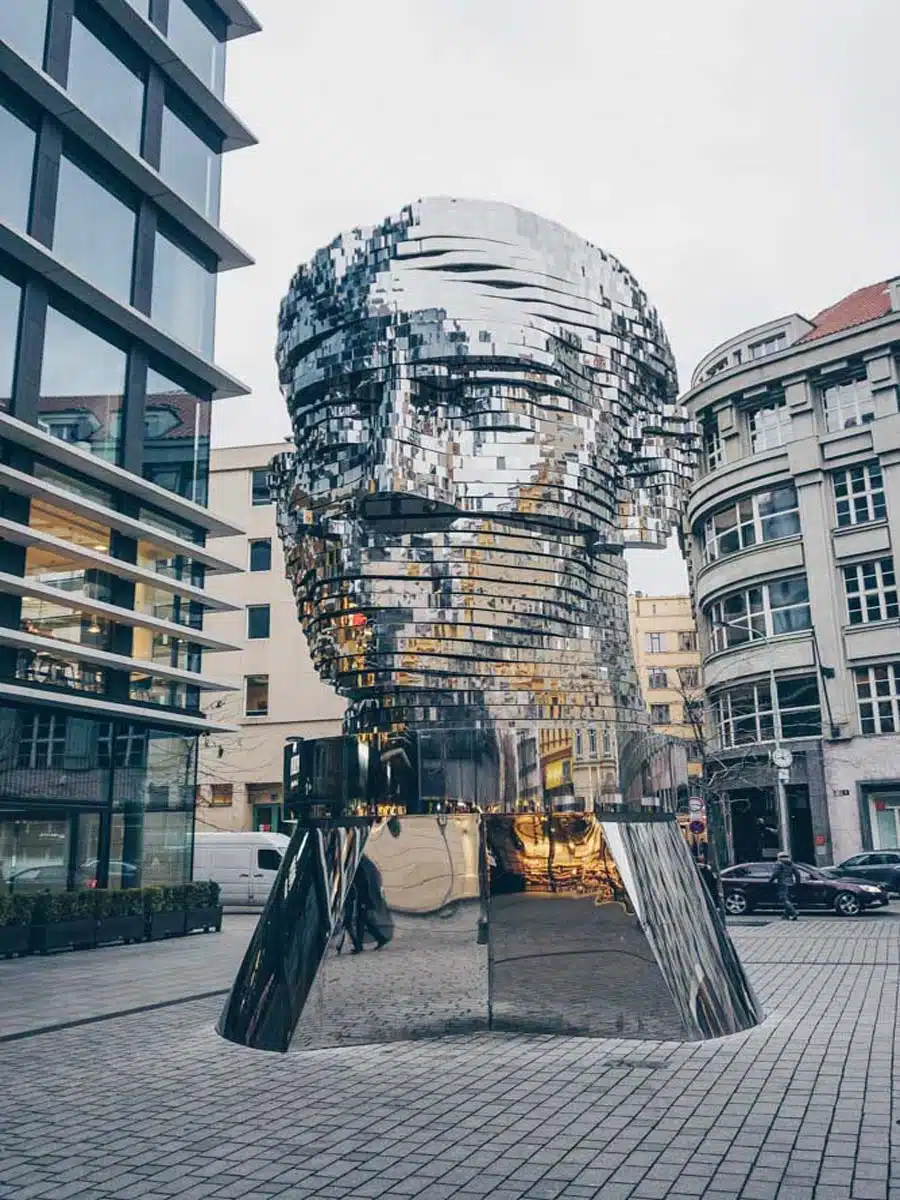 Prague is famous for its idyllic summers, but it's one of the best cold places to visit in winter.
Prague in winter is quite a special place. Snow-capped spires, cobblestone streets, and iconic Christmas markets in the Old Town await you this season.
And yes, it is cold… but, the cool weather provides the perfect opportunity to savour delicious hot chocolate, mulled wine, and sugary pastries to keep you warm.
Suggested Place to Stay: The Julius Prague
Nagano, Japan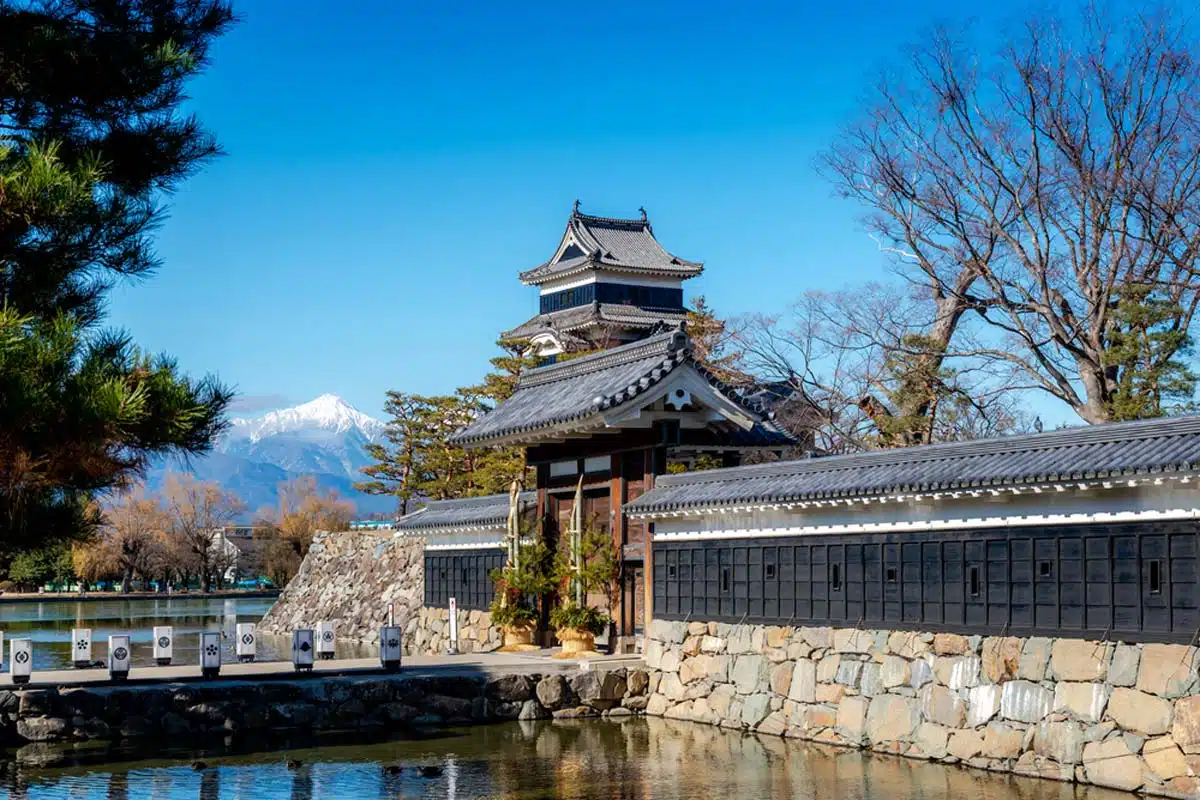 Another hidden travel gem, Nagano, is one of the best places to visit during the winter.
Once the host city of the 1998 winter Olympics, Nagano has beautiful mountains, valleys, and numerous ski resorts that attract skiers from all over the world.
Apart from its ski resorts, Nagano is also a cultural hub and boasts Buddhist temples, a castle, and a folklore museum where you can learn about ninjas. Yes, ninjas are, in fact, real.
Suggested Place to Stay: The Prince Karuizawa
Chiang Mai, Thailand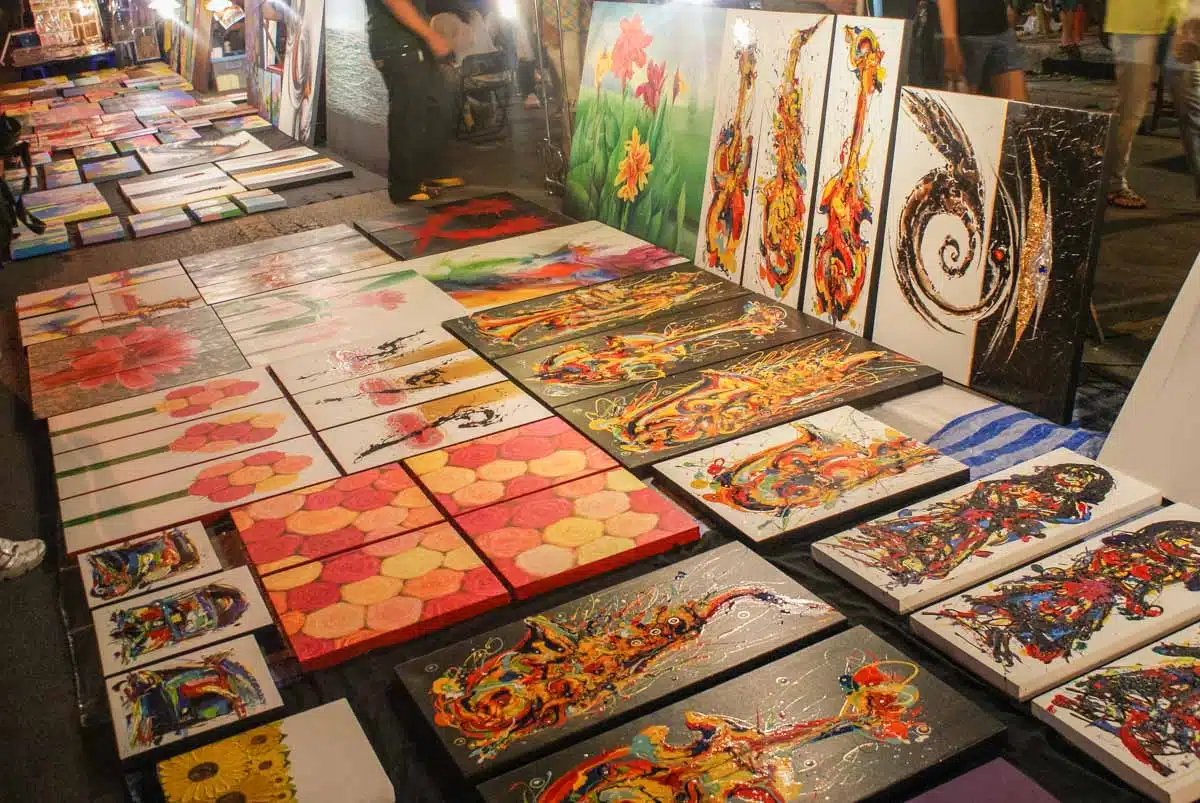 Thailand is hot, even in winter, so most people don't consider it a country you would visit in winter. But Chiang Mai is one of the best places to go in the winter in southeast Asia.
Winter in Chiang Mai means temperatures average around a manageable 29°C, as opposed to the unbearable 40°C mark in summer. This makes it great for enjoying many of Chiang Mai's impressive temples and the Old City without worrying about heatstroke.
Suggested Place to Stay: Phra Singh Village
Ottawa, Canada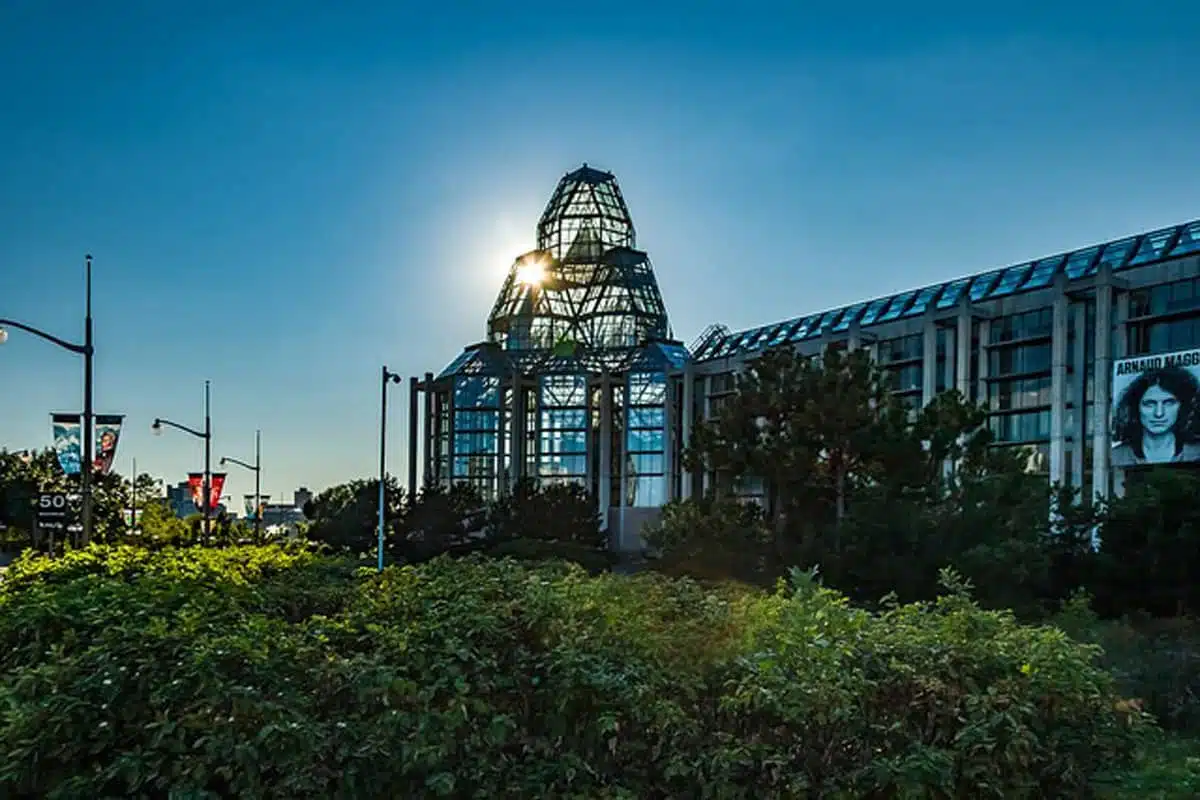 Ottawa tops the list of the best places to visit in Canada in winter. Each year the city hosts a large winter festival where it comes to life with outdoor concerts and ice sculptures.
The highlight of winter in Ottawa has to be the Rideau Canal ice rink. The Rideau Canal becomes the world's largest ice rink, stretching 7.8 kilometres (4.8 miles) through downtown Ottawa.
Suggested Place to Stay: Lord Elgin Hotel
Salzburg, Austria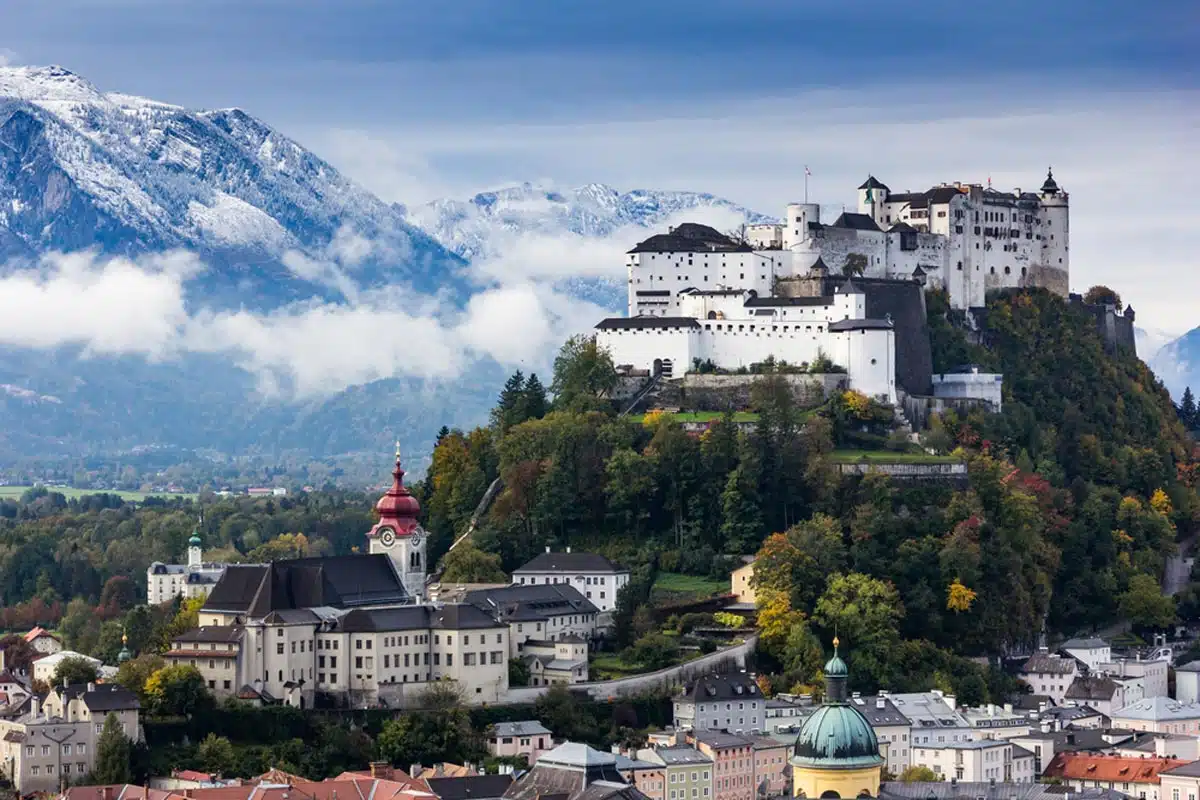 Salzburg is a picturesque city near Austria's border with Germany that looks like something straight out of a Disney film. Its backdrop is the stunning eastern Alps. Salzburg becomes even more idyllic in winter as snow falls upon the city and mountain tops.
In winter, the city centre becomes a hub of activity, with Christmas markets filling up every corner. This is a great time to go shopping and try some of the local food.
Suggested Place to Stay: Arte Hotel Salzburg
Lisbon, Portugal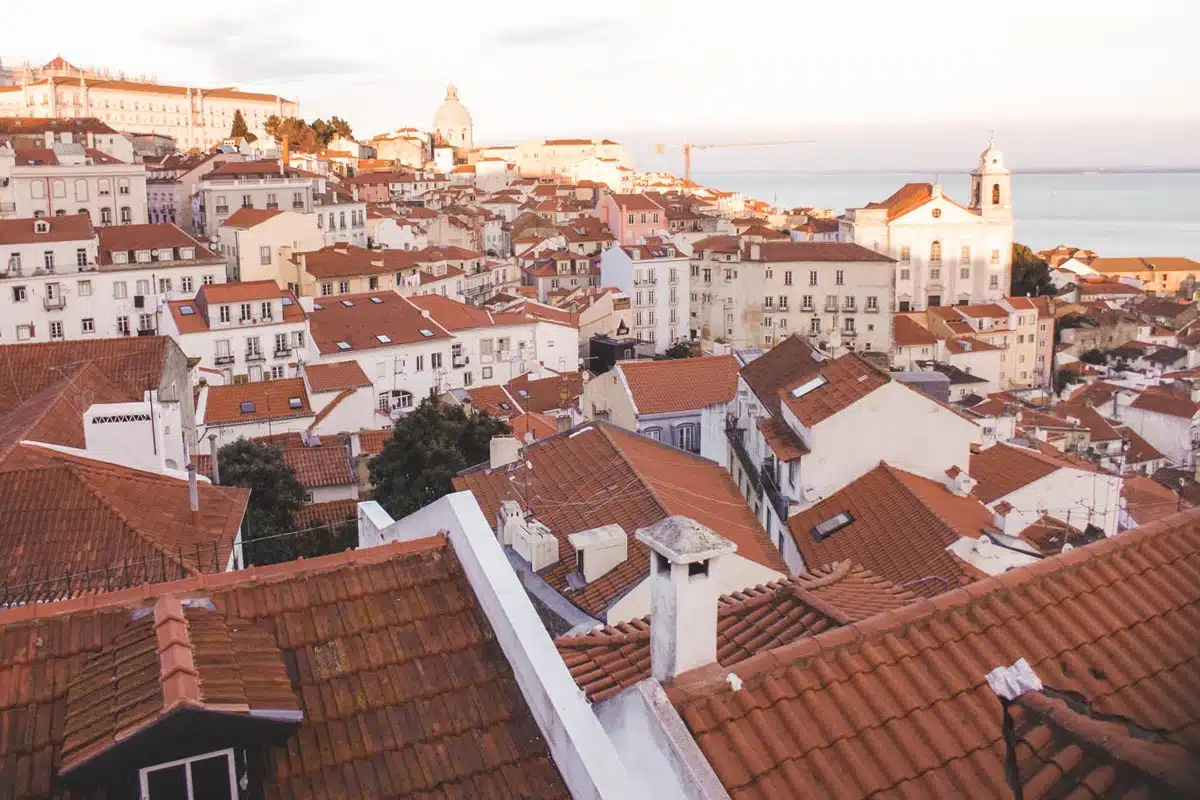 For quite some time, Lisbon was somewhat underrated. Those days are long gone.
Even so, there are many reasons why Lisbon should be on your winter travel list. Portugal's hillside capital enjoys relatively moderate winters, with temperatures around 15°C.
While the weather might not be ideal for going to the beach, there are still several cool things to do in Lisbon. Take this time to enjoy the city's quietness by going on a food tour, visiting some of the city's iconic sights, or enjoy the thriving street art scene.
Suggested Place to Stay: Lisboa Carmo Hotel
The British Virgin Islands
Situated in the Caribbean, the British Virgin Islands are some of the best places you can visit in winter. This volcanic archipelago has four main islands; the rest consist of over 60 smaller island chains.
It's quieter than some of its other Caribbean neighbours but has beautiful coral reefs, white sandy beaches, turquoise waters, and lush rainforests. Winter in the Virgin Islands is a warm 29°C, and while there is a rainy day or two, it won't be enough to ruin your holiday.
Suggested Place to Stay: Wyndham Tortola BVI Lambert Beach Resort
Valparaiso, Chile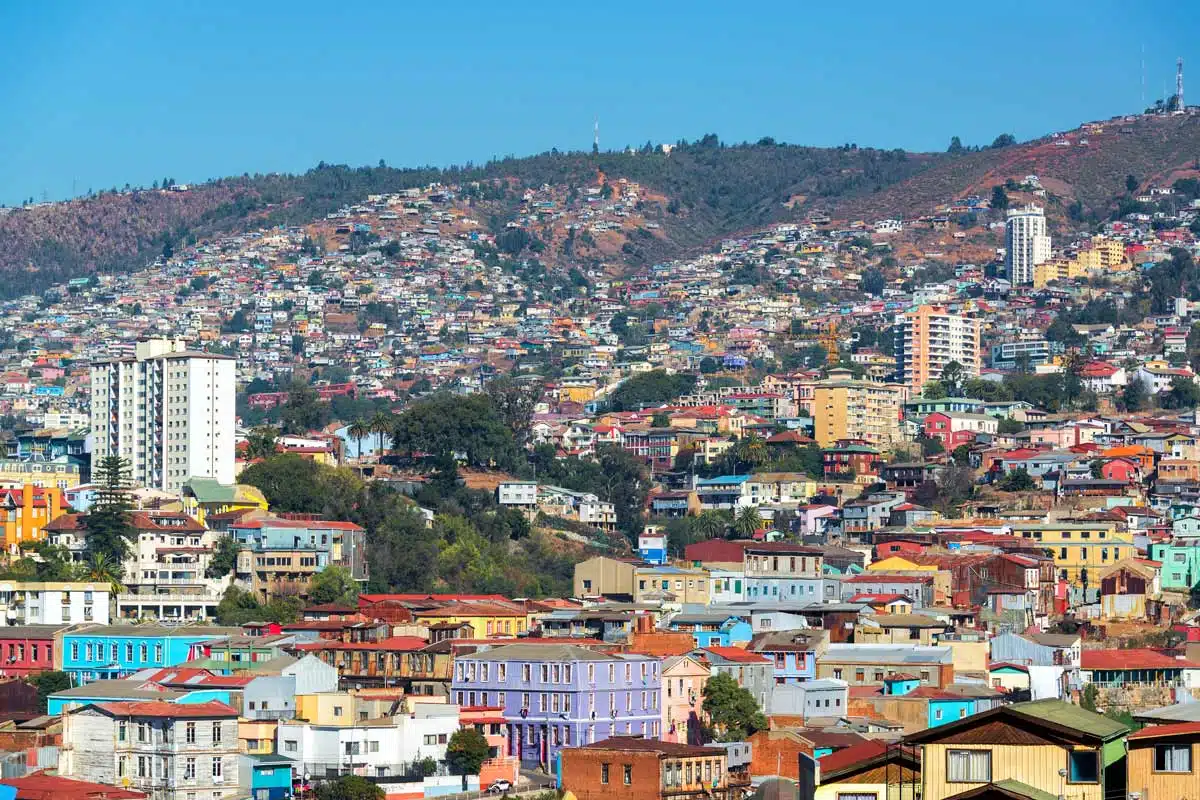 Rightly called the "Jewel of the Pacific," Valparaiso is definitely not one of those places that stand out as a winter sun destination, but it is rightly so. This coastal city along Chile's coast sits on a cliff overlooking the Pacific Ocean.
Winter temperatures average around 22°C, with occasional showers. That shouldn't deter you, though, as it's still a lovely place to explore.
Suggested Place to Stay: Hotel Winebox Valparaiso
Best Places to Travel in Winter: Practical Tips
Pack in layers, especially if you're going to a European destination in winter. Bring along a warm raincoat, umbrella, and a pair of gloves.
Keep in mind that some resorts and attractions close in the winter months.
Remember that winter days are shorter, so you won't be able to do everything you want on your itinerary as you would in summer – unless you travel to the southern hemisphere.
Best Winter Destinations: Map
Best Winter Destinations: Read Next
Love This? Save and Share on Pinterest