Planning a trip to Brazil's Rio de Janeiro? I've got you covered with this handy guide to the very best things to see and do in Rio de Janeiro.
Let me tell you. Rio de Janeiro is something else.
The first time I travelled to Rio, I had a sneaky suspicion I'd like it… but even then, I didn't know I'd end up going back time and time again over the course of 15 years (and counting). I guess by this point, you can call it a love affair or something.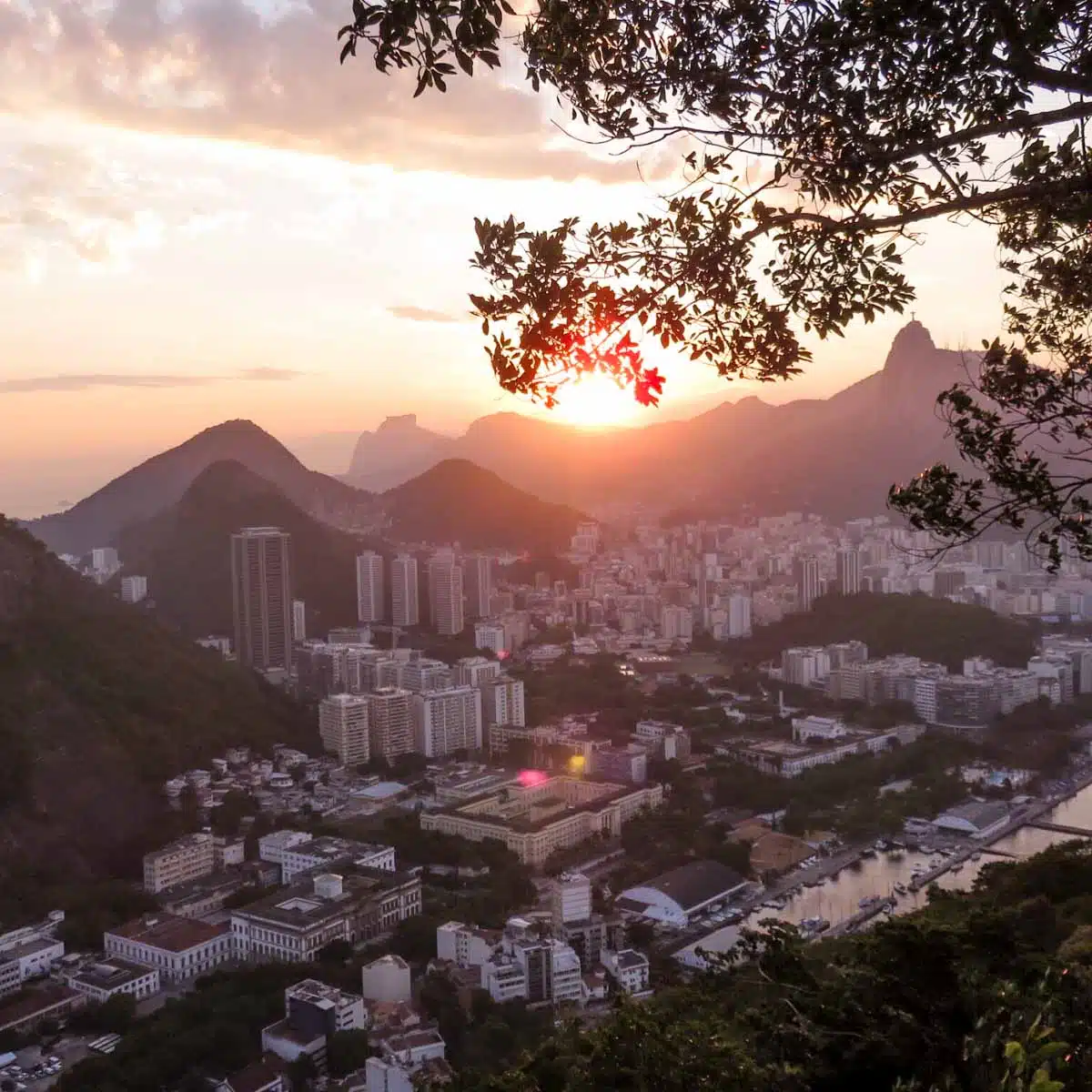 Yeah yeah, that's all well and good – but what does that mean for you?
You're about to discover one of Brazil's most vibrant cultural hubs. One packed with beautiful sandy beaches, famous landmarks and magnificent archipelagos. What's more? I'll bet you're going to have a helluva lot of fun doing it too.
Until 1960, Rio de Janeiro (Rio for short) was Brazil's capital. As a result, the city's popularity soared among tourists, and many restaurants, shopping malls, and hotels were built to accommodate them.
Today, Rio is a vibrant and bustling city filled with wonderful people – and equally wonderful food.
Ready to explore the top things to do in this colourful Brazilian city? Let's go and explore!
Looking for accommodation in Rio? I recommend The Rio Othon Palace Hotel.
Top 5 Things to Do in Rio de Janeiro
Stand in the Shadow of Christ the Redeemer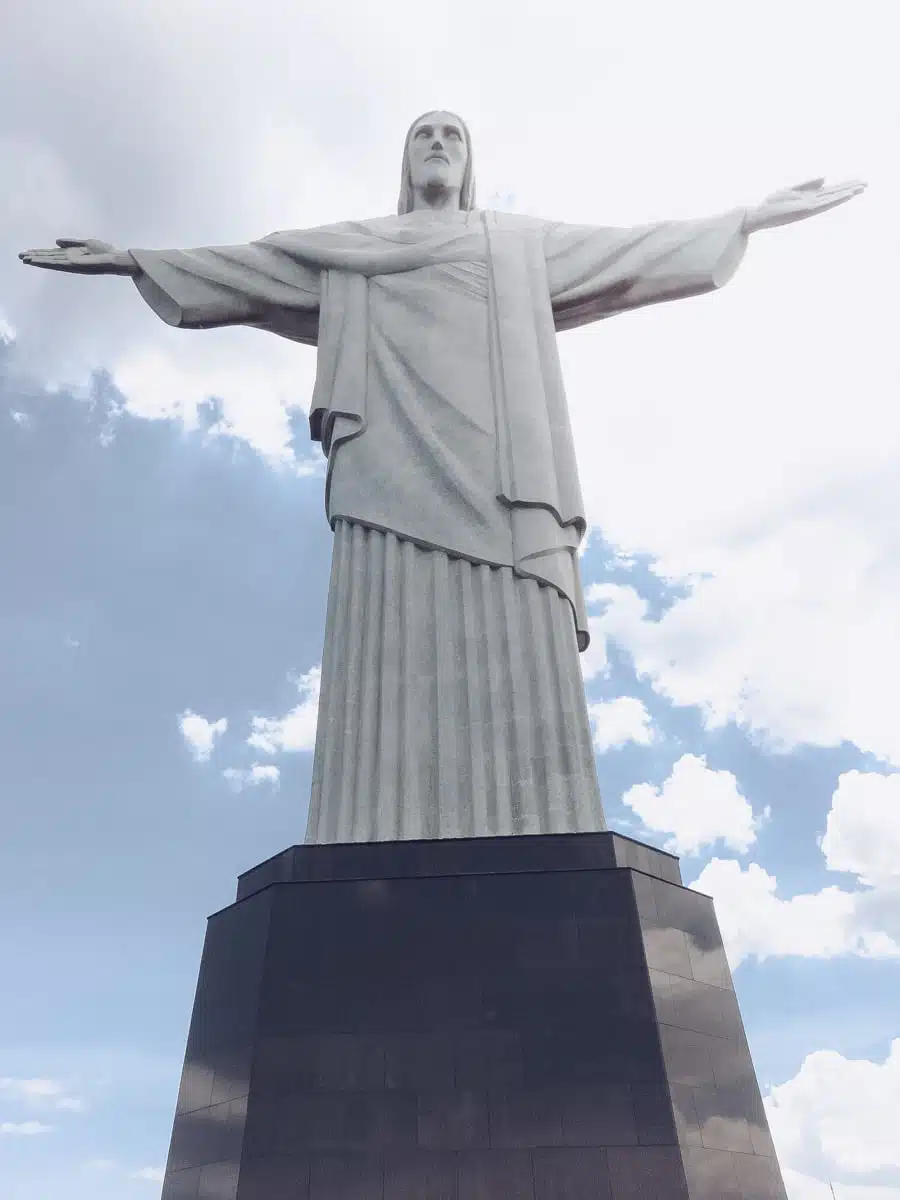 Paris has the Eiffel Tower, London has Big Ben, Rio has Christ the Redeemer.
I'll bet if you ask anyone travelling to the city what's top of their list of things to do in Rio de Janeiro, nine times out of ten, they're going to say Christ the Redeemer.
As iconic as it is imposing, the Christ the Redeemer statue is the most recognisable Rio de Janeiro landmark. The 30-metre-high statue built between 1922 and 1931 symbolises Brazilian Christianity.
Located on the top of Mount Corcovado, the soapstone statue stands on an eight-metre pedestal so that it is visible from anywhere in Rio.
Take a full guided tour of the statue and nearby attractions. You'll have to go up a 220-step stairway or use the electric elevator to get to the statue.
In addition to panoramic views of the city, the summit also offers several cafés and restaurants serving local and international cuisine.
Want to try something a little different? You can also hike to the top of Corcovado but be warned, it's pretty tough.
Book Your Christ the Redeemer Statue Tour Here
Chill Out on Ipanema Beach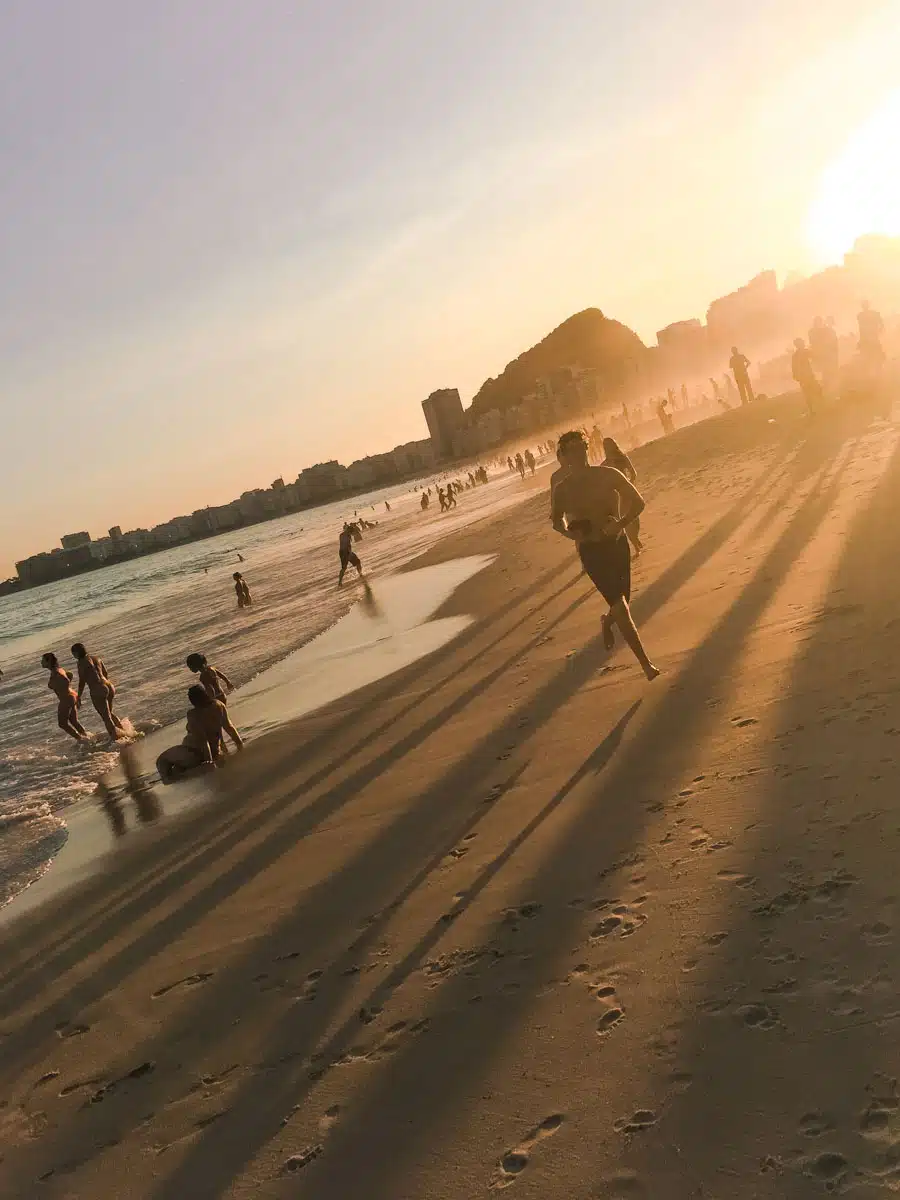 Though it only occupies a relatively small 3.2 km of shoreline, Ipanema Beach still manages to be one of the most famous beaches in Rio de Janeiro – in no small thanks to its starring role in the Bossa Nova song, "The Girl from Ipanema."
Many beachgoers often go to segmented areas of the beach, known as posts.
Post #9, also known as Cementerio dos Elefantes, is where you'll find the artists, hippies, and surfers. At post #8, you'll find skaters and kids from neighbourhoods around Ipanema.
Ipanema Beach is also a well-known spot for the LGBTQ+ community, especially Farme de Amoedo Street.
Aside from surfing and skateboarding, the beach also has many great beach bars and restaurants like the Garota de Ipanema Restaurant, where you can tuck into classic steakhouse cuisine made Brazilian style.
Party at Carnival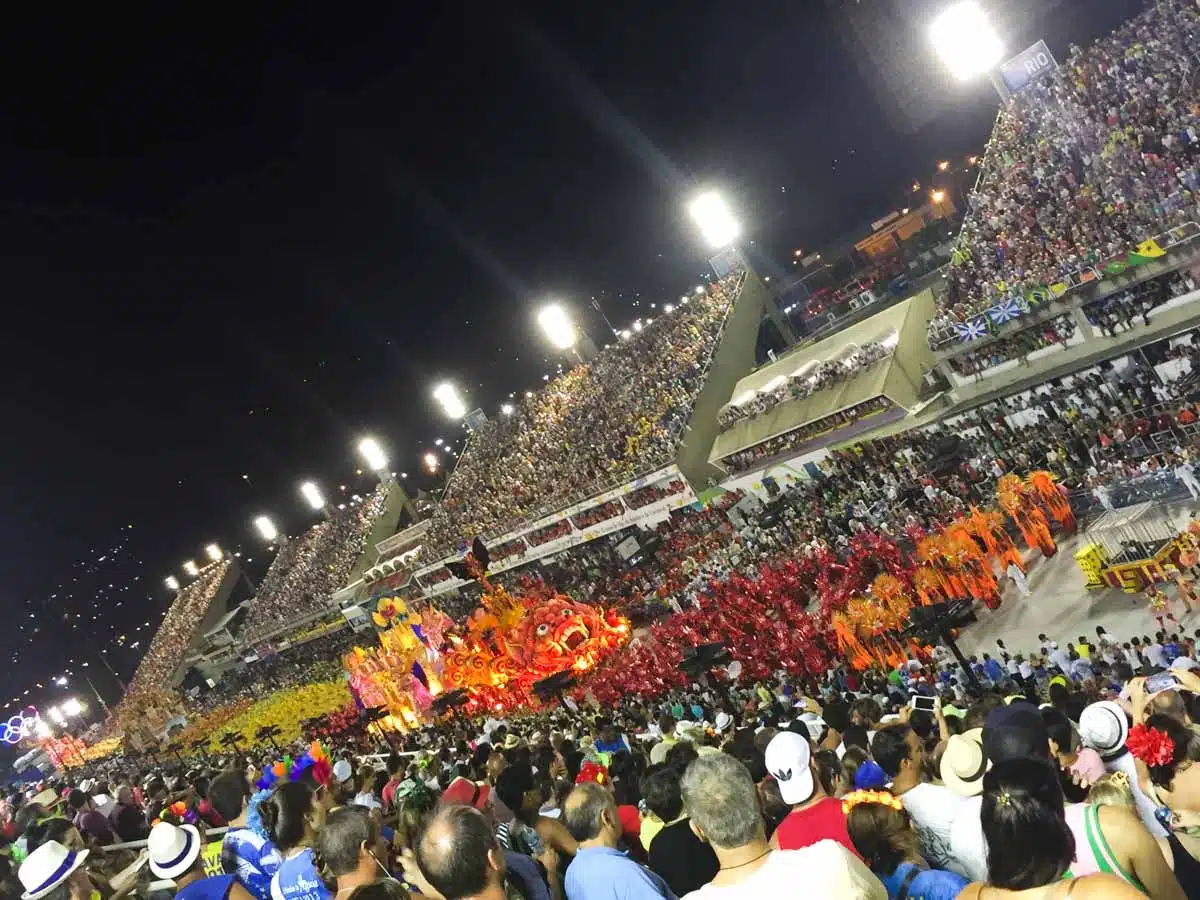 Known as "The Greatest Show On Earth," the Rio Carnival dates back to 1723 – and many consider it to be the biggest Carnival globally.
The show features exotic costumes, elaborate floats, and well-choreographed samba dance routines. Samba is an integral part of Carnival – it displays the Afro-European fusion that defines the eccentric Brazilian culture.
Every year the top samba schools get to perform at the Sambadromo. A 40-judge panel assesses the choreography, costume design, song choices, and overall performance. A few days later, they reveal the winning school.
However, samba schools aren't the only ones that have fun. Carnival spectators are welcome to participate by wearing costumes embroidered with jewels, feathers, beads, and sequins—based on the annual theme.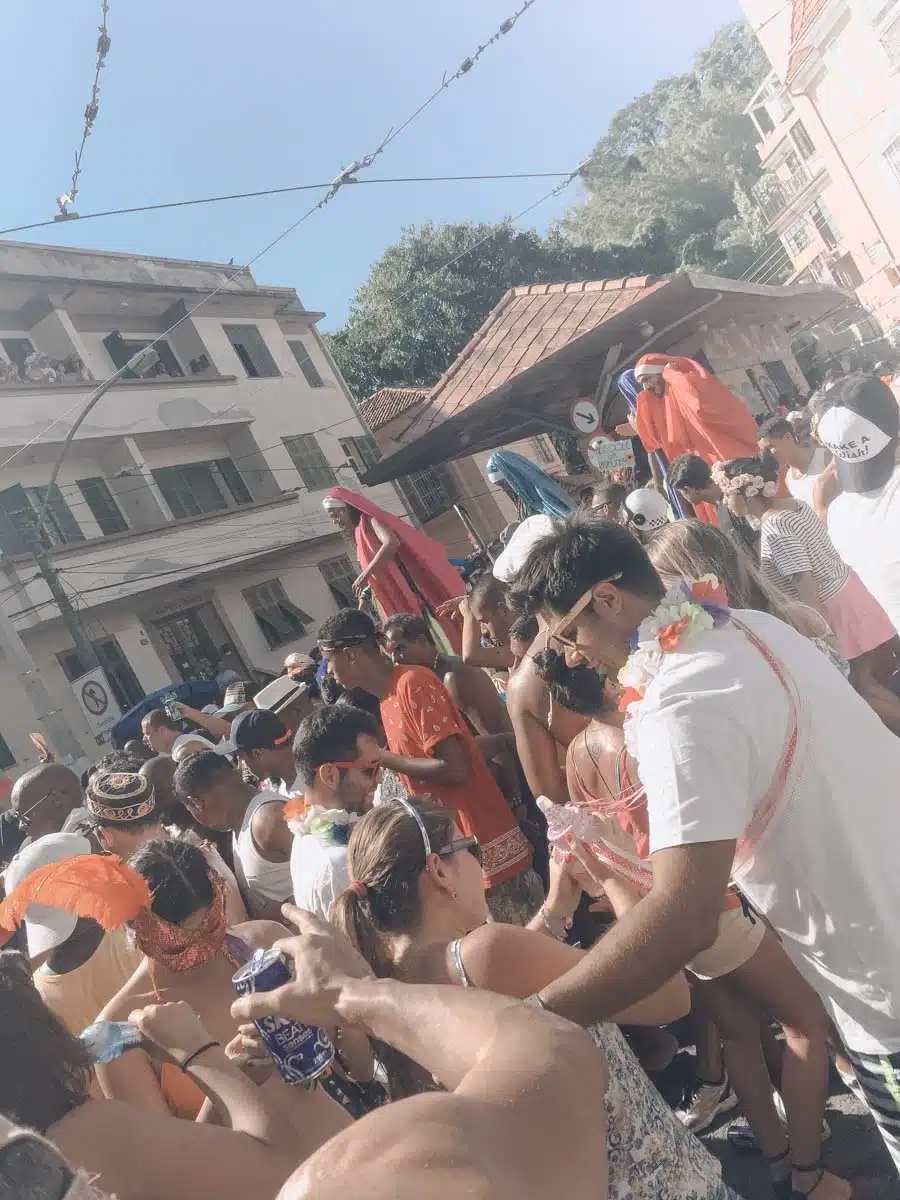 Away from the big event at the Sambadrome, if you're timing your visit for Carnival, you have to visit a few blocos – neighbourhood street parties that are off the hook! Plus they're much easier to attend – find out which ones are happening when, turn up and join the fun.
Ascend Sugarloaf Mountain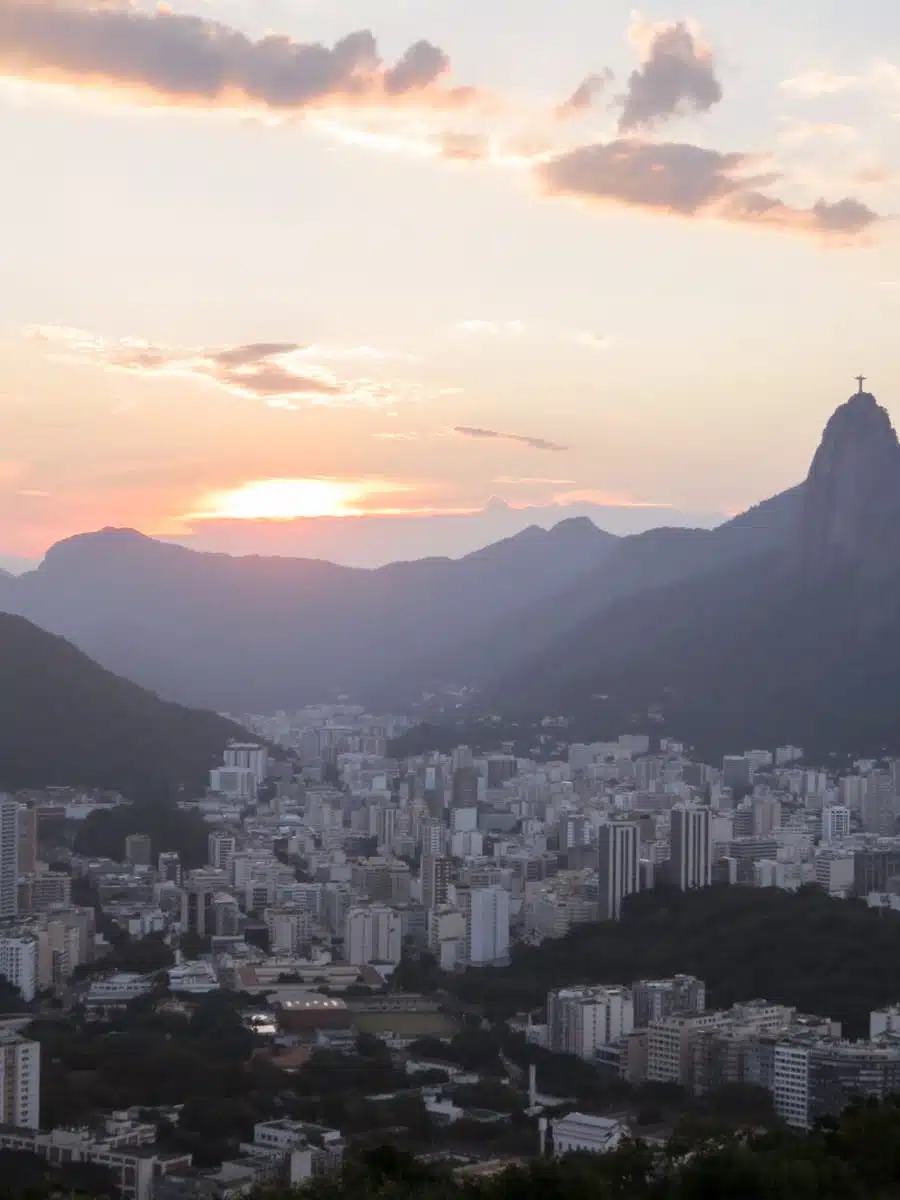 If you really want to see Rio looking at its very best, head to the top of the Sugarloaf Mountain for sunset.
The view – a blanket of blue punctuated by craggy peaks and the glitzy towers of the city – would be spectacular at any time, but at sunset it's so pretty you almost can't believe that it's true.
Sugarloaf Mountain is one of the most iconic Rio de Janeiro landmarks. Standing at over 395 metres tall, the mountain has become a tourist favourite since the cableway installation in 1912.
Why is it called Sugar Loaf, you may be wondering. This Rio de Janeiro tourist attraction's name originates from Brazil's 16th and 17th-century sugarcane rush – the mountain's shape resembles that of cone-shaped sugar loaves.
The easiest way to get to the top is to take a cable car ride with breathtaking views of the city, but if you're ready for an adventure, the mountain also sports about 270 rock climbing routes.
Eat Traditional Feijoada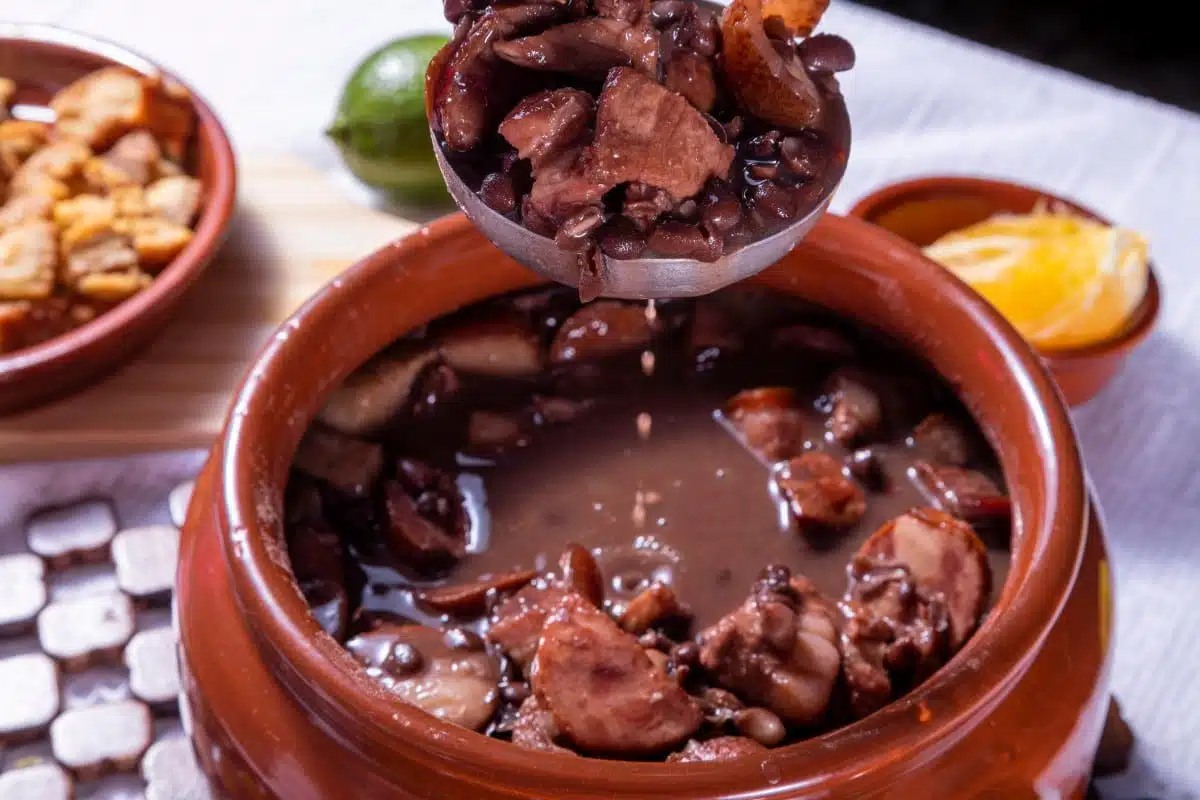 Feijoada (bean stew) is a Brazilian delicacy made with black beans and salted or smoked beef and pork. This traditional dish comes with white rice, cabbage, and farofa (toasted cassava flour).
Want to dig into the best feijoada in the city? Head to Bar do Mineiro and Academia da Cachaça.
Alternatively, learn how to cook your own dinner by attending a cooking masterclass with Brazil's local chefs.
Brilliant Things to See & Do in Rio de Janeiro During the Day
Climb Escadaria Selarón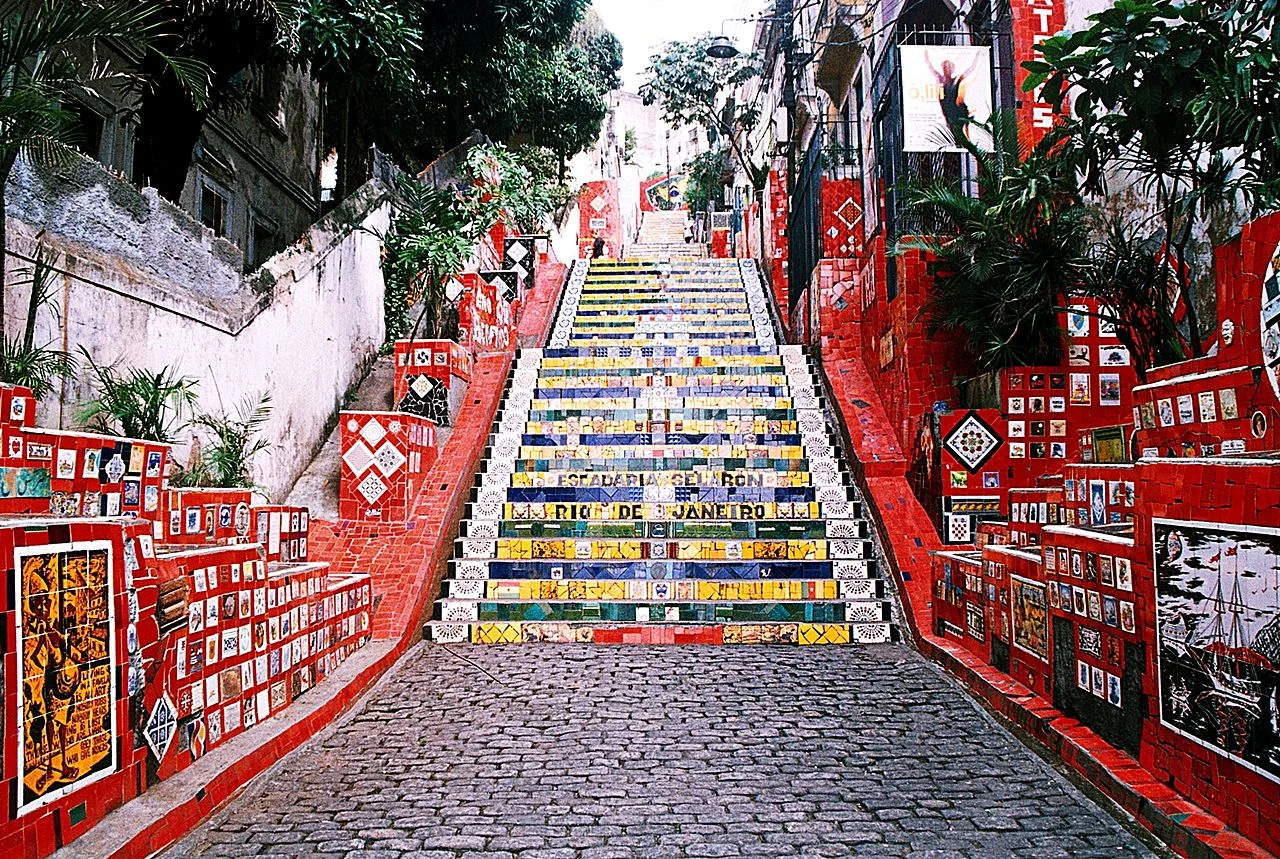 The Escadaria Selarón, or "Selaron Steps", is a world-famous set of 215 colourfully tiled stairs. Located in Santa Teresa, an enclave filled with artistry and bohemian aesthetics, visiting the Selaron Steps is among the undeniably cool things to do in Rio de Janeiro.
After taking pictures, continue the tour by visiting the Museu da Chácara do Céu. You'll observe well-known Brazilian artists' paintings, sculptures, and other artworks.
Relax on Copacabana Beach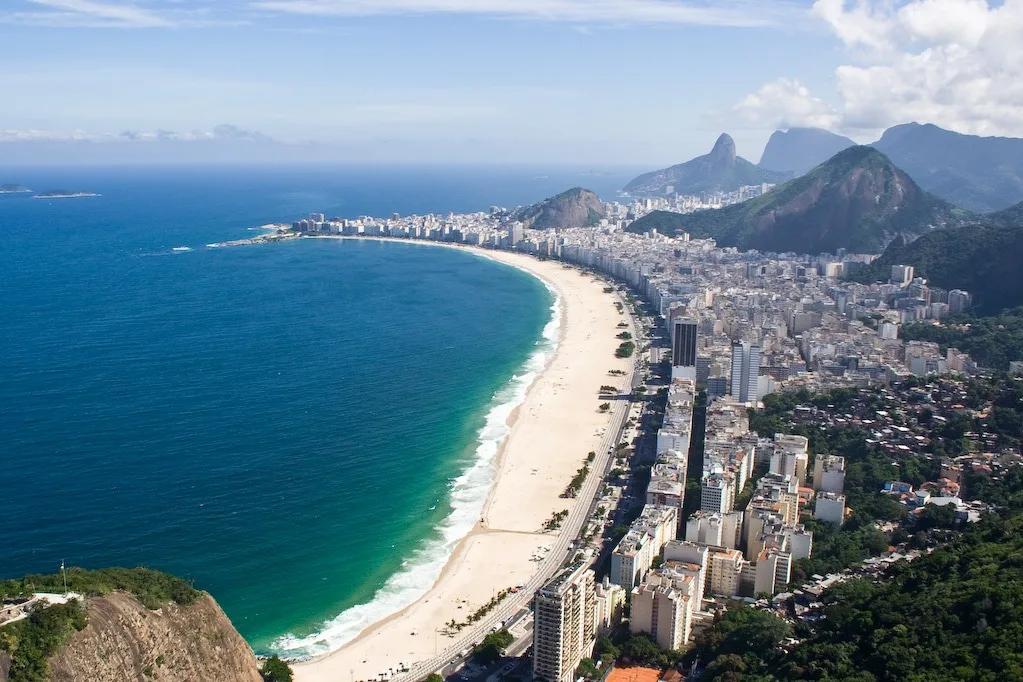 Wondering what to do in Rio de Janeiro? Wonder no more – going to the beach is one of many fun things to do around Rio de Janeiro. And this one's also got a song named after it (try to resist singing it, I dare you).
The 4 km Copacabana Beach sits along a crescent-shaped bay. It boasts golden sand and palm trees, perfect for playing volleyball or sun-basking.
The beach attracts tourists with its picturesque views, beach bars, and boulevard shopping. Spend your day paddleboarding, swimming, or exploring the bay by boat.
Take a Day Trip to Ilha Grande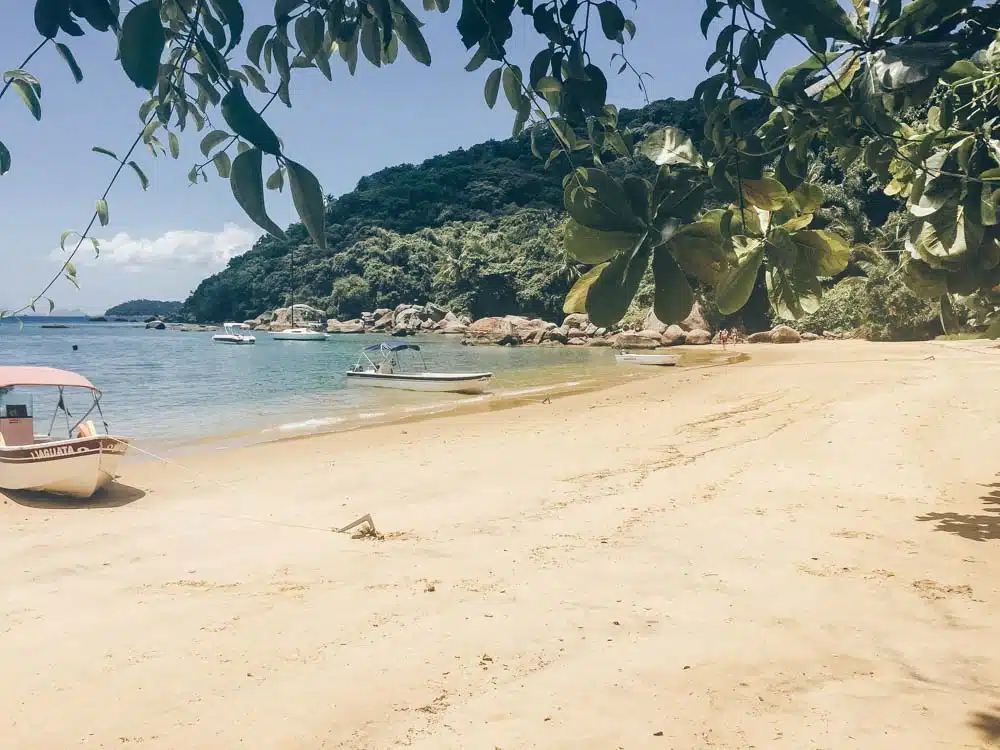 How do you fancy taking a day trip from Rio to a car-free tropical island that also just so happens to be home to some of Brazil's best beaches? Thought so…
Ilha Grande is part of Angra dos Reis, a 365 island archipelago west of Rio de Janeiro. This quaint island boasts 193 square kilometres of lush green jungle and over 100 white-sandy beaches.
Take a fast-boat tour to Ilha Grande, where you'll snorkel and swim in the Blue Lagoon. The isle also has many hiking trails, scenic waterfalls, and diving spots to explore.
The tour takes approximately 3 hours and consists of five stops at prime locations like the Cataguases Islands and Japariz beach. Bring along snacks and refreshments for the boat ride, and then enjoy lunch at a local establishment.
During the trip, you'll have a bilingual tour guide who'll assist you in communicating and connecting with the Portuguese-speaking locals.
Book Your Ilha Grande Boat Tour Here
Admire the Beautiful Botanical Garden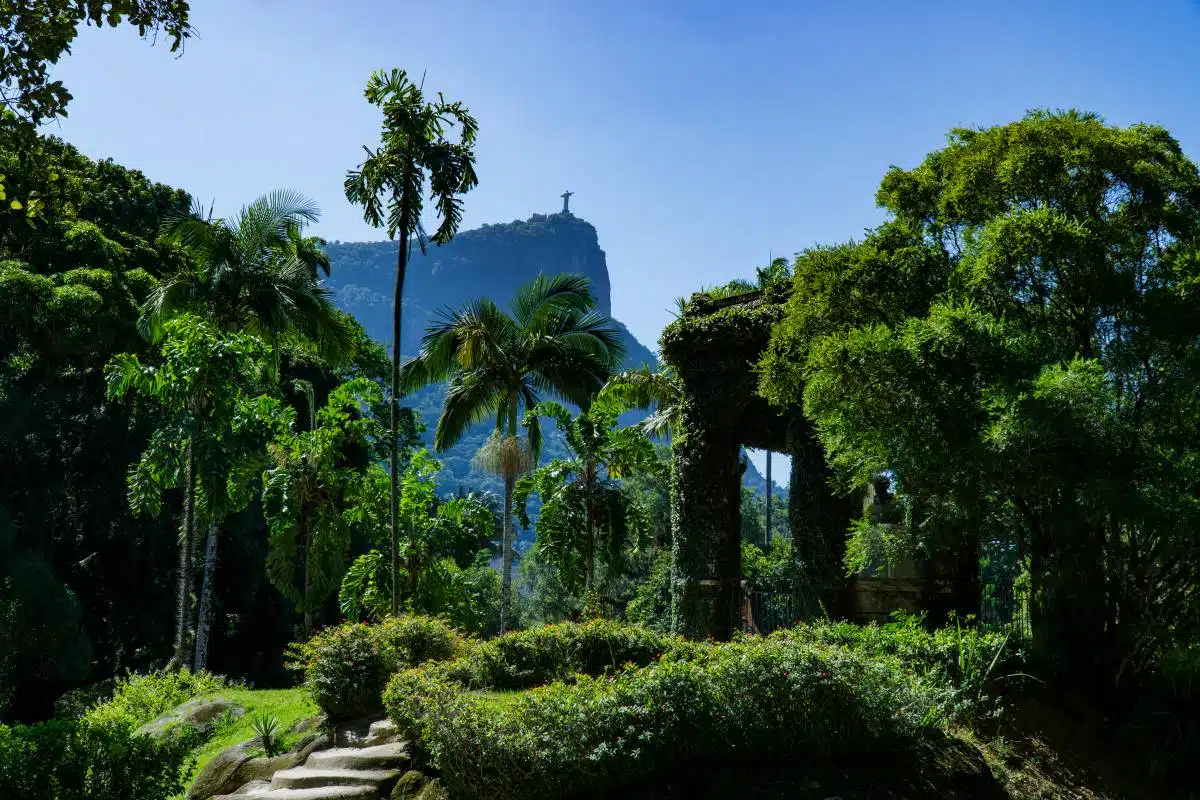 Founded in 1808, this tropical garden sits on 141 hectares of lush green forest and is home to over 7,000 species of plants. The gardens were an ecological attempt to introduce Brazil to economically beneficial plants and acclimatise them.
Towering palm trees on both sides surround the entrance to the Botanical Garden. Inside the garden, you'll discover an aromatic garden, orchidarium, and Vista Chinesa gazebo, where you'll experience panoramic views of the city.
Visitors must pay an entrance fee of approximately R$60 (£9.76). Ensure that you bring cash to buy the tickets.
Visit the Museu da Chácara do Céu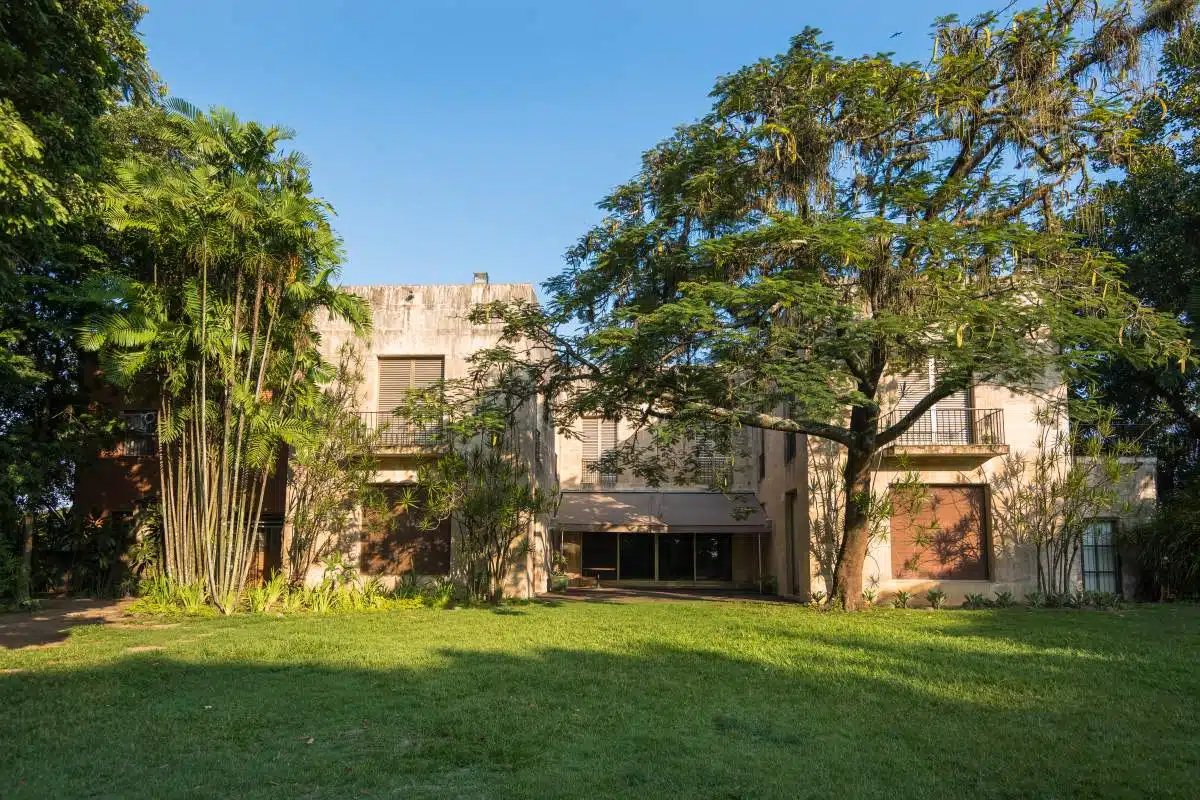 This Santa Teresa museum was the former residence of businessman Chácara do Céu. Castro Maya inherited the house in 1936, and later it was demolished, rebuilt, and refurbished to modern architecture, with serene gardens and stunning views of Rio de Janeiro.
The museum opened in 1972 and has since been a beacon of Brazilian arts and culture. Inside you'll find rare books, art collections from various eras of human history, and unique artefacts, some originating from the businessman's private family collection.
While in Santa Teresa, take a tram ride around the neighbourhood and have fun exploring the narrow and winding cobblestone streets – it's one of the hidden gems in Rio de Janeiro.
Marvel at Tijuca National Park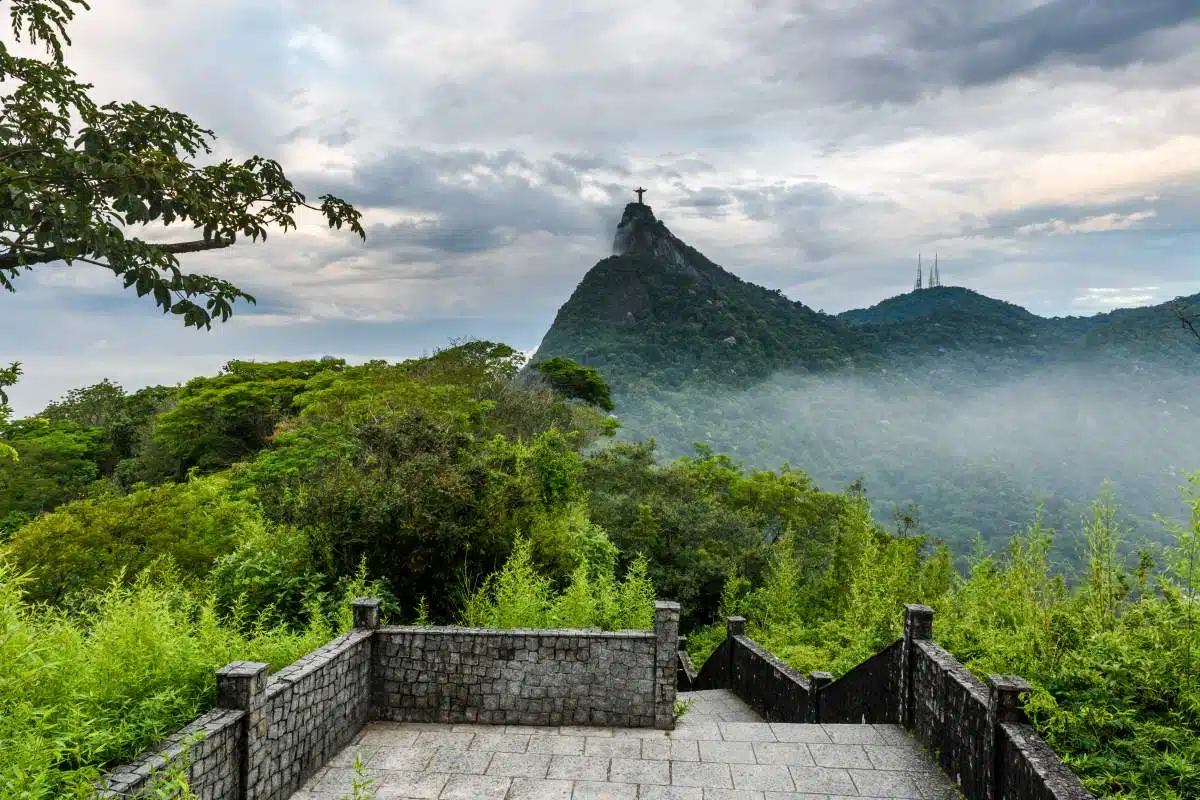 The Tijuca National Park is a 3,000-hectare urban rainforest filled with trails, caves, waterfalls, a museum, and diverse wildlife. Nature-lovers will enjoy outdoor activities like hiking, mountain climbing, and paragliding.
Be prepared to see stunning wildlife as you explore the Tijuca Forest on foot or by jeep guided by an expert narrator.
Book Your Tijuaca National Park Tour Here
Soak Up Culture at Instituto Moreira Salles
The Instituto Moreira Salles is a cultural hub that displays a variety of photographic, musical, and literary exhibitions. Located high up in the Gávea neighbourhood, the centre presents film screenings and cultural performances.
During your visit here, you'll get to understand the deep artistic roots of Brazilian culture.
You can get free entrance to the exhibitions or the garden upon presenting proof of vaccination and your identity document or passport.
Hang Gliding in Rio de Janeiro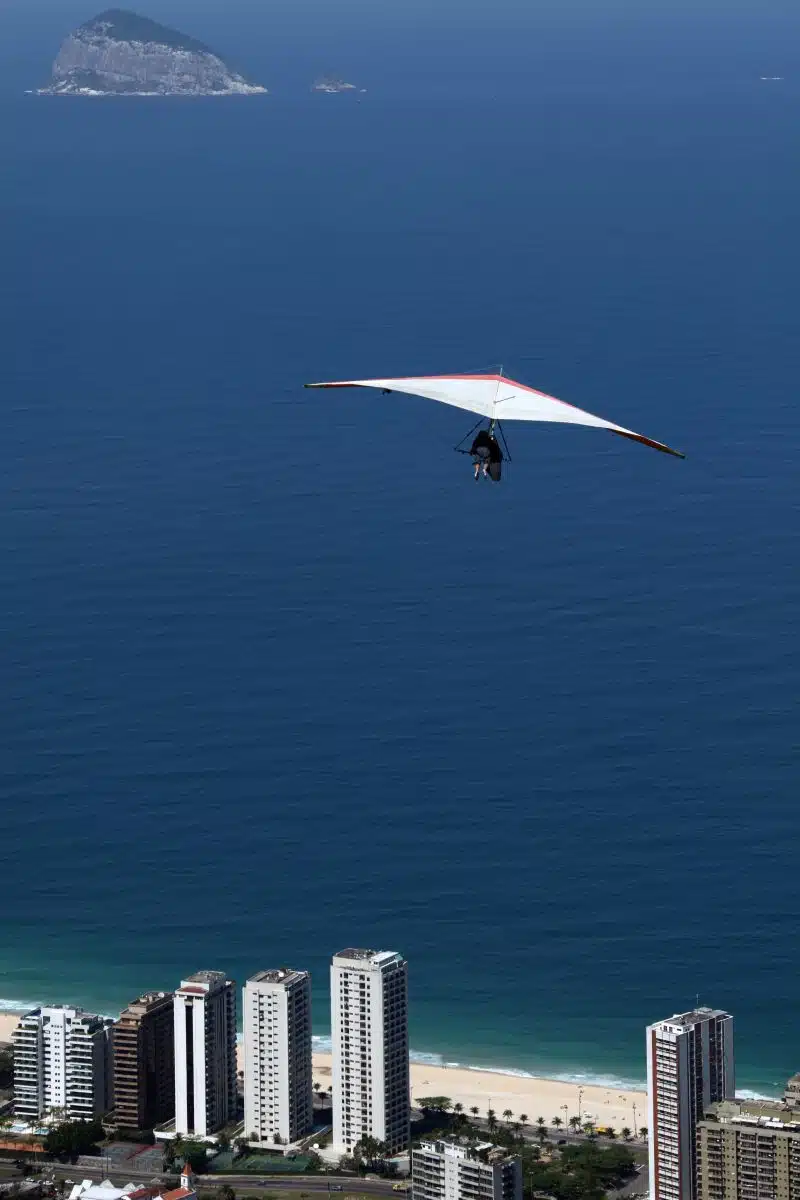 The best way to see Rio de Janeiro is by hang gliding. You'll get to experience incredible views of the Atlantic Ocean, Sugarloaf Mountain, and the statue of Christ the Redeemer.
The tandem hang gliding tour also provides HD photos and a video shot on a GoPro, an experienced flight instructor, and hotel pick-up as well as drop-off.
Hit the Shops at Barra de Tijuca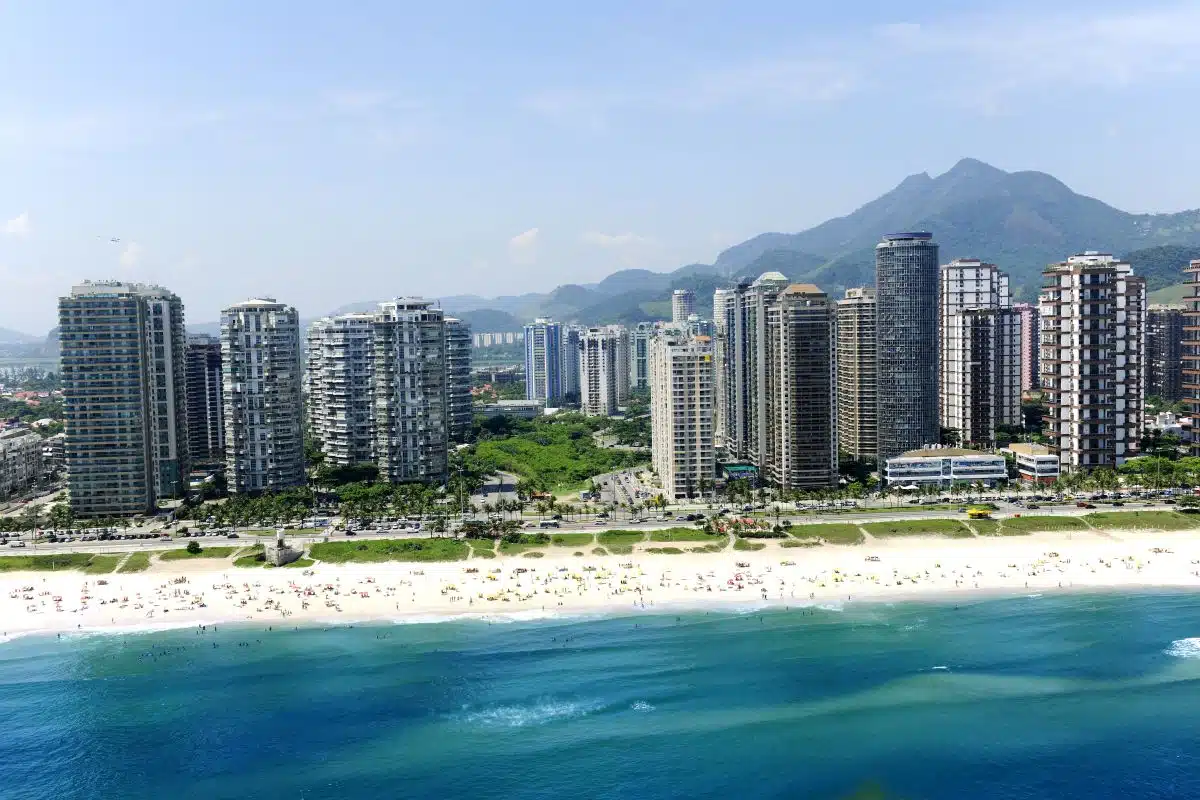 Are you looking to do some real shopping? Barra de Tijuca (or Barra) is the youngest neighbourhood in Rio de Janeiro and is home to the Barra Shopping Mall, which has over 700 stores and restaurants along its 17 km long beachfront.
Barra is an upmarket suburb featuring skyrise apartments and luxury condos, influenced by an American lifestyle. Go bar hopping and enjoy the vibrant Rio city life – a similar vibe to the one in Miami Beach.
You can also experience many watersports and hidden beaches along the shoreline. Afterwards, grab some grub at one of many Barra local and international bars and eateries.
Book Your Private Beach Tour Here
Cool Things to See & Do in Rio de Janeiro at Night
Chow Down at Garota de Ipanema Restaurant
Named after the famous Bossa Nova song, Garota de Ipanema is the Portuguese translation of "The Girl from Ipanema." This is where Tom Jobim and Vinicius de Moraes wrote the song, when they saw a beautiful young lady passing by the bar window.
Despite such rich history, the bar has gained popularity in its own right. The simple-decor designed steakhouse features traditional rustic furniture, framed photos, and musical instruments hanging from the ceiling.
Feast on your choice of meat dishes, seafood, and traditional Brazil dishes such as rice and beans.
Attend a Football Game at Maracanã Stadium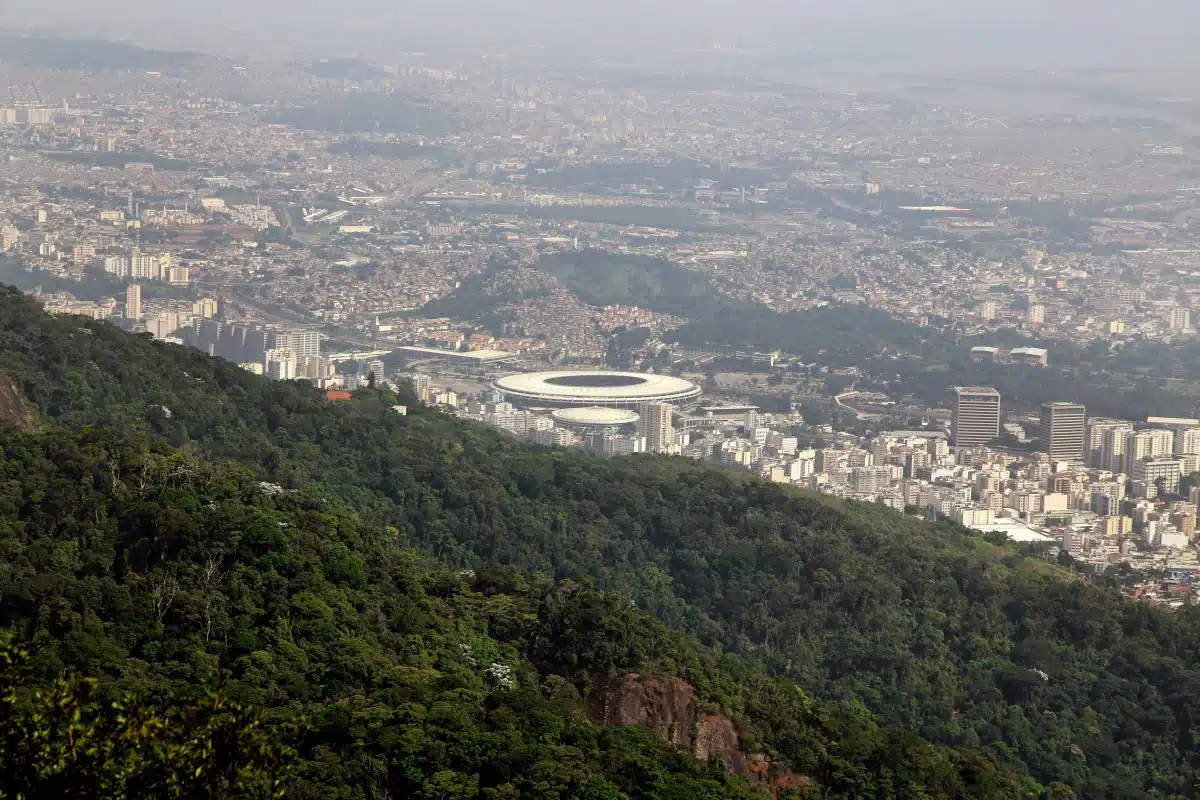 If there's one thing all Brazilians love, it is football, or fútbol as they say. The Maracanã Stadium is the largest in Brazil and has hosted events like the Olympics and Soccer World Cup.
Get to experience the Brazilian love for football firsthand through passionate singing and chanting, or get a more intimate experience by booking a stadium tour.
Samba Yourself Silly in Pedra do Sal
Visit the birthplace of samba, Pedra do Sal. This lively community prides itself on its samba history so much that they host street parties every Monday and Friday night, without fail (unless it rains).
These parties are free, and food and drinks are available for purchase by Rio de Janeiro street vendors and homeowners. You'll enjoy learning and dancing the samba in the authentic Brazilian way.
Take a Samba Class
The world knows the samba as a symbol of Brazillian heritage. The eclectic and upbeat dance genre incorporates hip rolling, pelvic tilting, and syncopated bouncing.
Take a samba class and become fully entrenched in the spirit of Rio de Janeiro. You can go alone, with a partner, or in a group—samba is fun either way.
Party at Rio Scenarium
Experience the Rio de Janeiro nightlife at Rio Scenarium. This multilevel bar is famous for its vibrant samba bands, live musical performances, and delicious three-course dinner.
Then dance the night away at the nightclub on the bar's upper level. Going to Rio Scenarium is one of the best things to do in downtown Rio de Janeiro.
Boogie on a Party Boat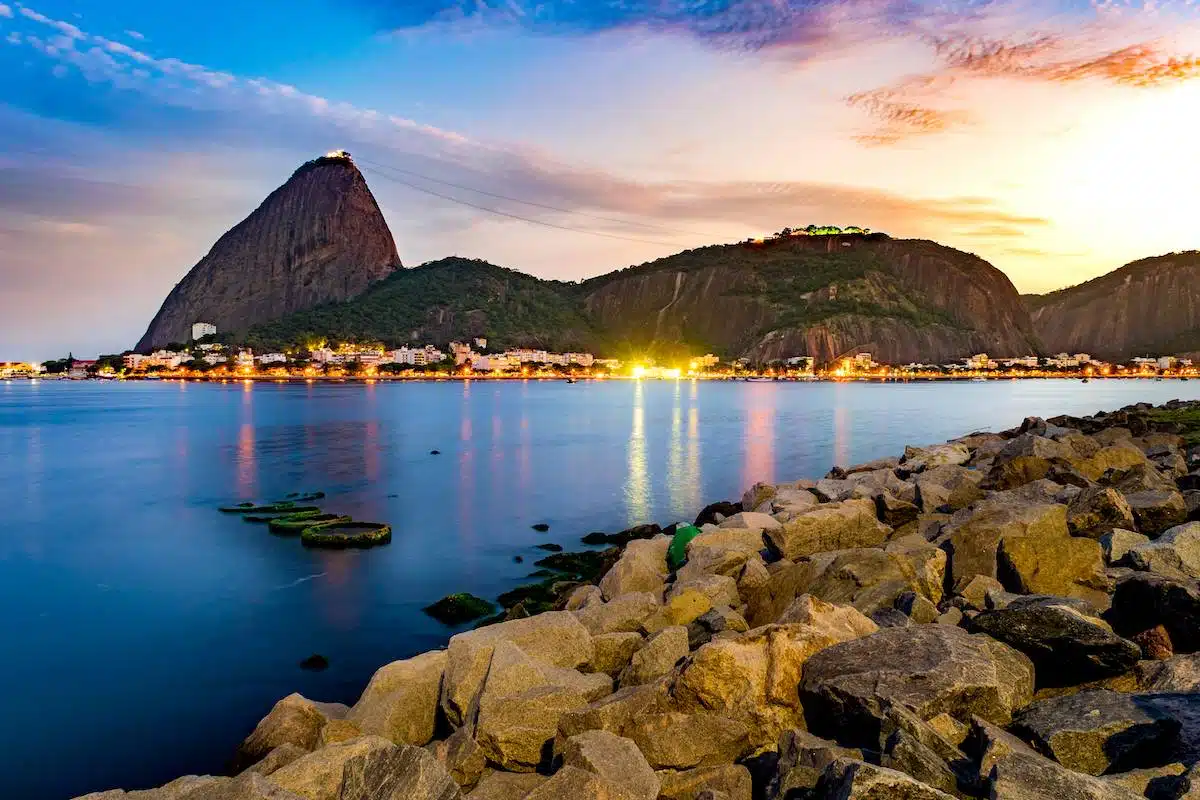 Partying on a boat will undoubtedly be one of your highlights of Rio de Janeiro.
Attend the boat party, hosted every Monday on a double-deck boat. In addition to the nightclub ambience, you'll enjoy night views of the Bahia de Guanabara skyline.
Watch a Ginga Tropical Show
Although Brazil is popular for its samba, the country also has 36 other dance genres. Visit the Ginga Tropical Show to experience the most incredible renderings of Brazilian folklore.
After the 90-minute show, you'll have a good grasp of Brazil's diverse customs and rhythms.
Take a Gay Bar Tour
Rio de Janeiro has a lively and widely socially accepted LGBT+ community. The community is a visible element of Rio, from gay-friendly beaches to hotels, bars, and the annual gay pride carnival.
Experience the best musical shows and DJ sets featuring smoke machines, LED lights, and non-stop dancing at the Turma Ok or Boate La Cueva.
Spend the Evening on a Bar Crawl
Rio de Janeiro has a lively and bustling nightlife scene. The best part? Unlike most metropolitan cities, the Rio club scene does not require you to dress up in heels and a cocktail dress.
The vibe is laid-back and focused on dancing, drinking, and having fun. There are many nightclubs in Rio de Janeiro, many on the same streets or the beachfront of Ipanema or Copacabana.
Go on a guided Rio nightclub tour and enjoy bar crawling like never before.
Attend a Show at Circo Voador
Circo Voador, or "The Flying Circus," is one of the hottest venues in Rio.
The dome-shaped tent hosts many iconic shows from the world's most famous artists and bands. The tent is next to the Arcos de Lapa, a world-class Brazilian landmark, giving you picturesque city views.
Scoff Street Food at Guacamole Cocina Mexicana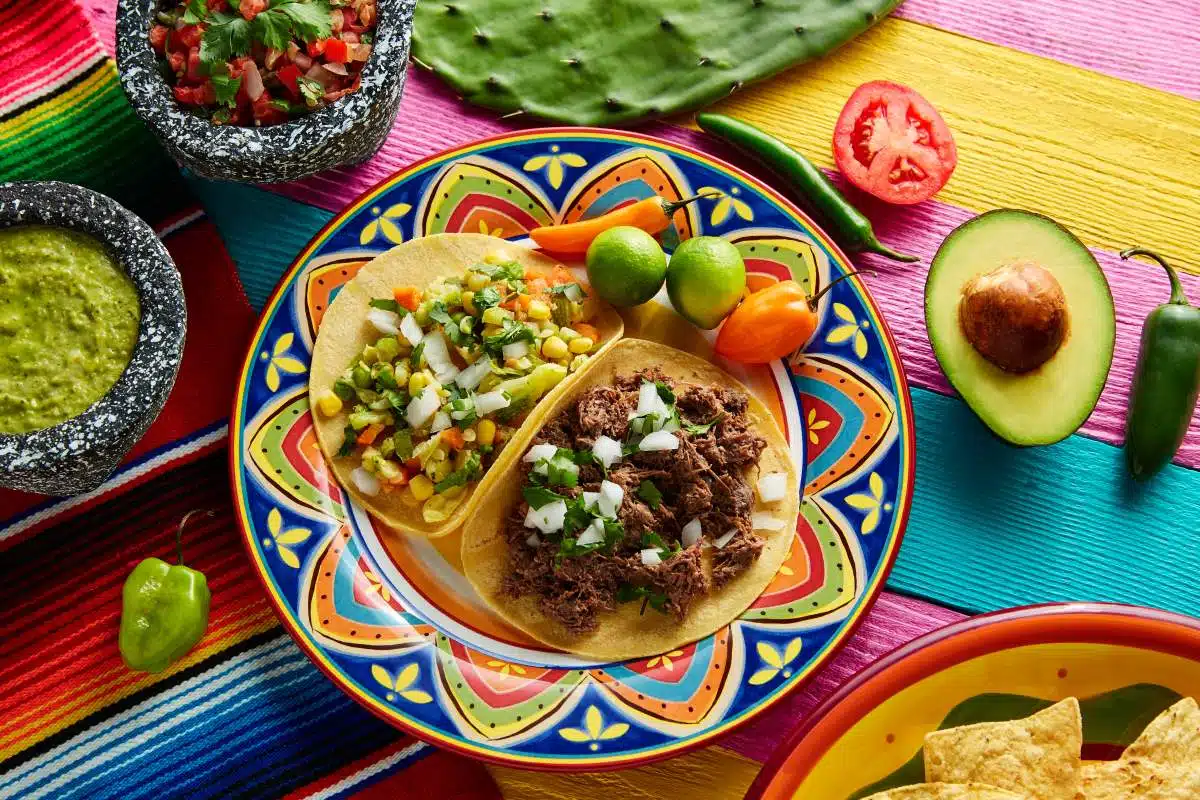 Add a little Mexican flavour to your trip by visiting the Guacamole Cocina Mexicana. The colourful Cinco de Mayo decorated bar serves late-night Mexican food and drinks.
The restaurant is the perfect refuelling stop for pub crawlers with an appetite for international cuisine. Guacamole Cocina Mexicana is in Jardim Botanico, a neighbourhood with many establishments serving foreign delicacies.
All-You-Can-Eat Brazilian Churrascaria
Brazil is a country of meat lovers. Rio de Janeiro has many bars and restaurants that serve all-you-can-eat churrascaria (steakhouse grub). And Fogo de Chao is one of the most popular ones in the city.
The steakhouses have waiting staff who walk around the bar offering various meats to hungry diners. So bring your appetite when coming to a traditional Brazillian churrascaria.
Things to Do in Rio de Janeiro: Practical Tips for Your Trip
How Long to Visit Rio de Janeiro?
There are many things to do in Rio de Janeiro, Brazil. Your visit should depend on your budget and what you'd like to see. Five to seven days are enough if you have many places to see in Rio de Janeiro.
Best Time to Visit Rio de Janeiro
Rio de Janeiro has a tropical climate that provides primarily warm weather and sunny days year-round. However, the best time to visit Rio would be summer, between December and March.
Where Should I Stay in Rio de Janeiro?
Rio de Janeiro has some of Brazil's best hotels, from budget-friendly to mid-range and luxury accommodation.
Here's a quick look at a few notable mentions.
Hotel Ibis (Mid-range)
The Barra da Tijuca Ibis Hotel provides comfort and affordability. Throughout the hotel, you'll find modern design features with vibrant pops of colour. The 240-room hotel boasts a private bar, restaurant, and breakfast room with buffet-style serving.
While lodging at Ibis Hotel, you'll get panoramic views of the Tijuca Forest. I recommend taking day trips to nearby landmarks like Templo Hare Krishna.
You can use other amenities such as the hotel's meeting facilities, conference rooms, and wedding venue services.
Rio Othon Palace Hotel (Luxury)
The Rio Othon Palace hotel is one of the city's most famous accommodations. Situated on the Copacabana beachfront, the 30-storey building boasts a rooftop pool and panoramic views of the Rio de Janeiro skyline.
You'll enjoy a continental breakfast and modern cuisine lunch and dinner served in the Skylab Restaurant and Bar on the 30th floor.
The hotel's cosmopolitan decor is suitable for visitors from all over the world. The traditional-style furniture embodies cultural and modern design elements that scream Brazil luxury living.
Things to Do in Rio de Janeiro: Map
Discover More South America Guides
Like this? Save and share on Pinterest!