Thinking of a trip to the Dolomites in winter? You should be. The region of Trentino is one of Italy's hidden gems and now is the time to visit. Check out this guide to exploring the best of Trentino during the colder months.
Hands up if you've heard of Trentino.
No shame if you haven't. But – BUT let me tell you, this region, ensconced in the north of Italy is incredible. 
It takes a lot for my jaded bitter heart to get incredibly excited about a new destination, but I've just come back from ten days there and it was phenomenal.
Rather than me throwing superlative after superlative at you, I'll just get down to business.
This is a guide to the gorgeous Italian region of Trentino in winter. Enjoy.
Watch my the accompanying video from my Youtube Channel
PS – drop it a subscribe for cool travel tips and inspiration for your next trip!
Unmissable Activities For Your Trip to Trentino's Dolomites in Winter
Skiing in Trentino's World-Class Ski Resorts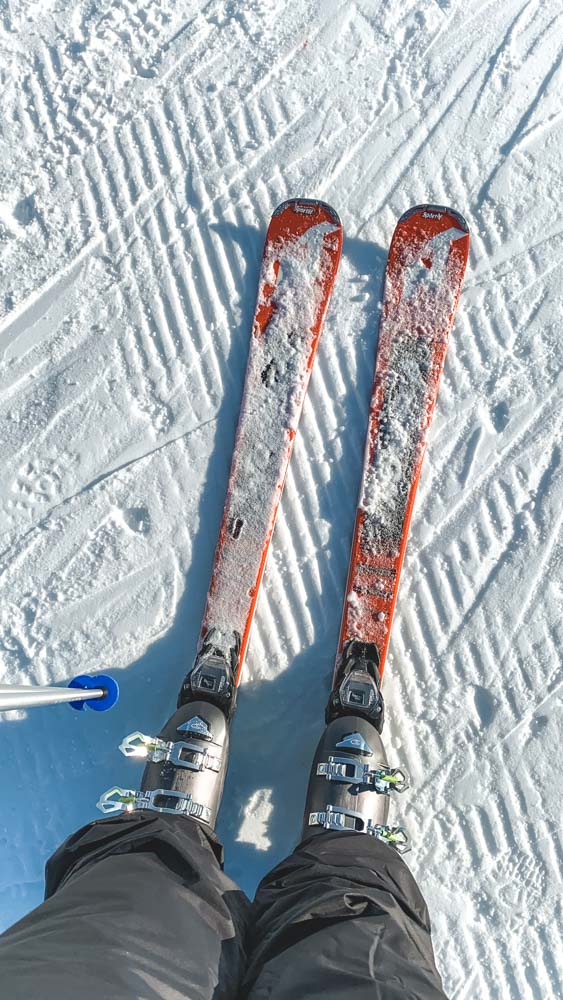 It's safe to say that Trentino is blessed with some incredible ski resorts.
To those in the know, ski areas such as Madonna di Campiglio, Val di Sole and Paganella-Andalo are whispered in revered tones thanks to their varied ski routes, stellar facilities and jaw-dropping views.
Most people think that winter in Trentino starts and ends with skiing or snowboarding, which is definitely not true.
That said, spending some time bombing (or in my case, crawling) your way down the slopes, is something that you shouldn't miss. You can also explore the beautiful lakes in the Dolomites.
Madonna di Campiglio is one of the most beautiful ski resorts in the Italian Alps – surrounded by the Brenta Dolomites (which are a UNESCO World Heritage Site), it's connected to the Vale di Sole with over 150km of ski slopes.
Now I was pretty much a complete beginner (I have skied before – on my trip to Sainte Fois in the French Alps, which you can read about here) but, if I'm honest, I was so dreadful that I decided to start this trip as if I'd never gone near a ski slope in my life.
It was an approach that worked. Within an hour on the first day, I was bossing the nursery slopes like a pro and by the end of the trip I had made my way down a red run – albeit very slowly.
The instructors were stellar, completely professional and very, very patient, taking the time to see where I was going wrong and correcting me step by step.
Obviously, I'm approaching this from a beginner level, but there were advanced skiers and snowboarders on the trip who said the same for instructors at their level.
Essentially, wherever you are in your skiing trajectory, the instructors will help you up your game even more.
Gorging on Delicious Italian Food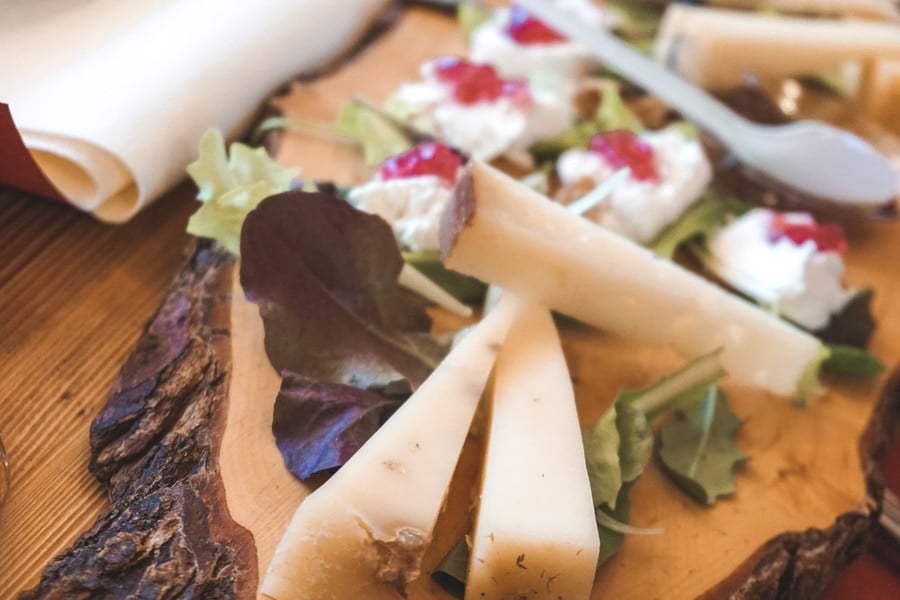 The food here in Trentino is incredible.
I obviously knew that if I was going to come for a winter trip in the Dolomites, the food was going to be something special, but it surpassed expectations.
Trentino's cuisine is distinctly different from regions further south – with a predominance of hearty, filling foods and robust flavours to keep you warm in the colder climes.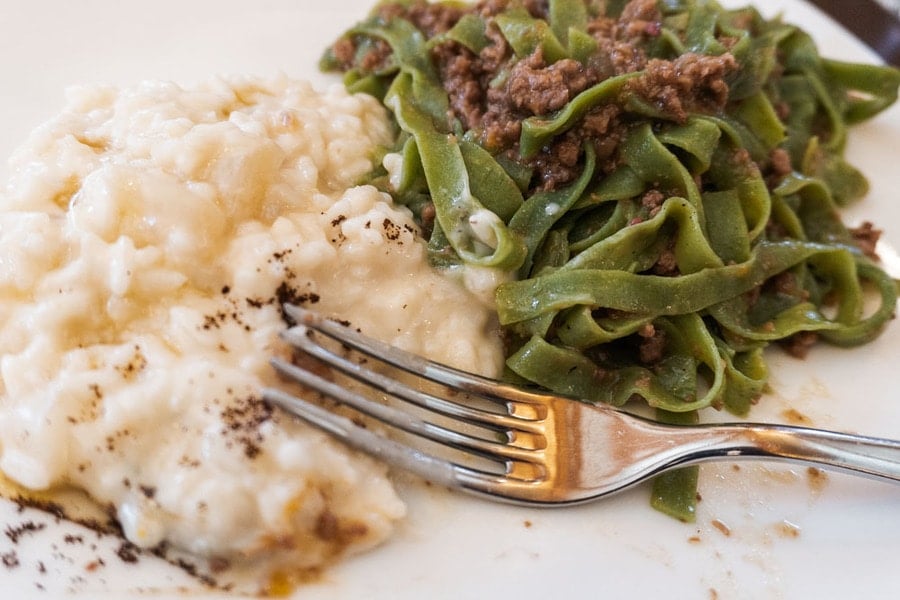 I'm not going to go into a huge amount of detail here as I'll be writing a separate article on the food in Trentino, but just trust me when I say that the food here was so.very.good.
Pasta Making at La Chiche Bio Bistro, Andalo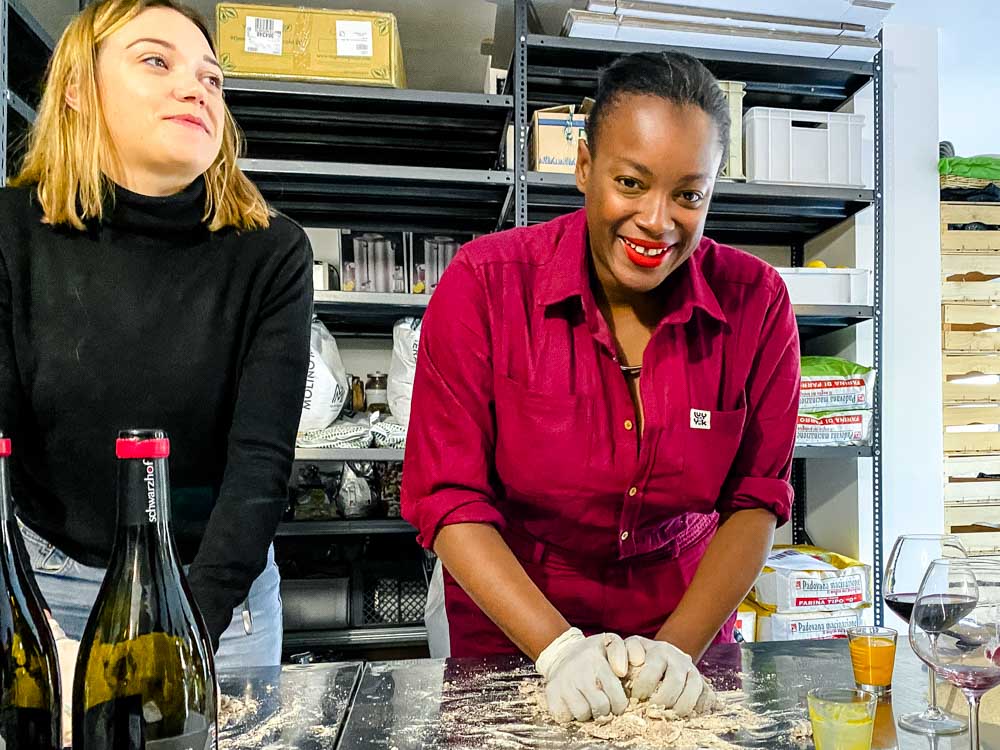 Love to eat pasta? Why not learn to make it during your Dolomites winter trip?
The pasta making class at La Chiche Bio Bistro was an eye-opener. How do you make pasta taste even better? Answer = throw a glass of the local Teroldego wine into it.
We kneaded, rolled and cut our way to the perfect final dish: red wine pasta with guanciale (smoked pork cheek), butter and leeks.
Deceptively simple but incredibly fabulous.
Again, not going to spill all the beans before writing my Trentino food guide but bellissimo!
Riding in a Horse Drawn Carriage in Pellizzano, Val di Sole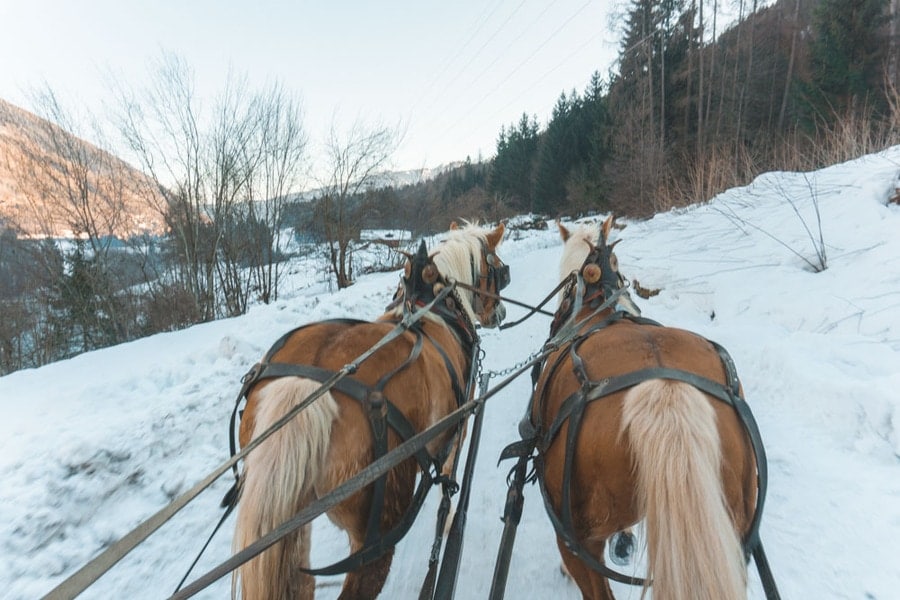 What do you think of when you conjure up a winter wonderland?
Snowy valleys complete with soft light and pretty pine trees? Maybe the sound of jingle bells as you glide along in a horse-drawn carriage?
People. This is a real thing.
I genuinely felt like I was in the middle of a fairytale (too cheesy? Let's run with it).
How could I not as we jiggled our way along a valley in a horse drawn carriage surrounded by snow. It was truly spectacular and one of those once-in-a-lifetime experiences that stick with you long after it's over.
Spa Time at Lefay Spa Dolomiti Resort, Pinzolo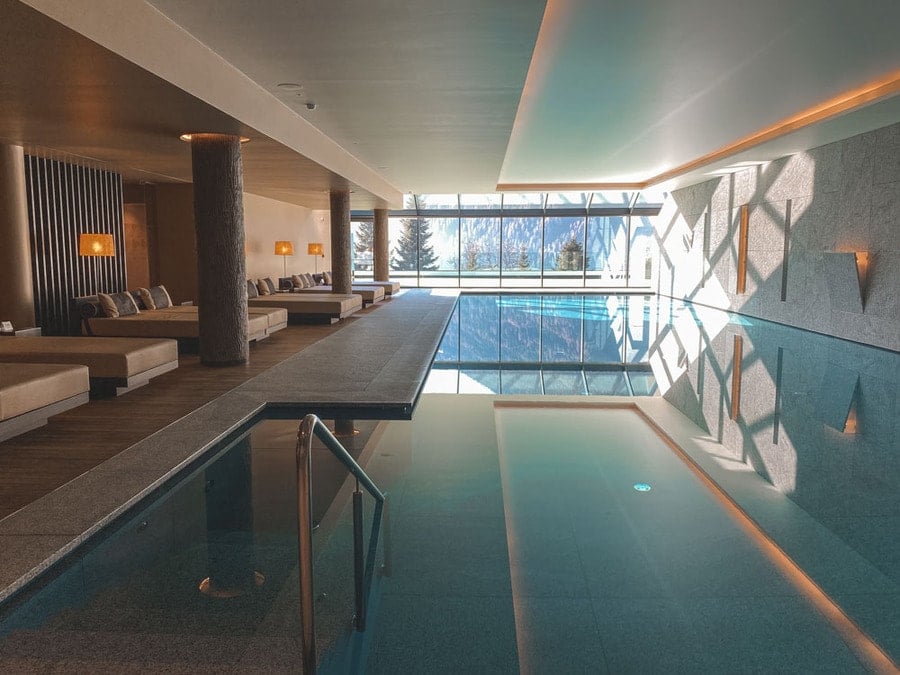 It's absolutely no secret that I am HERE for a spot of pampering (I literally try and work it into every trip like my recent winter trip to Prague) because, hello #self-care2020.
In this case, I even felt like I deserved it after bossing those baby slopes with my wobbly legs and vigorous skiing action.
What better way to recover than spending time chilling in a spa?
Enter Lefay Spa Resort: the spa of a super-swanky five-star hotel in Pinzolo near Madonna di Campiglio.
The spa is organised into five seasons (spring, summer, autumn, winter and a fifth season I didn't quite catch the drift of) – each with their own pampering facilities.
I spent a whole morning drifting between the saunas, steam rooms and relaxation areas like Goldilocks choosing her favourite porridge (mine was the rosemary sauna at 60℃ in case you were wondering).
Horse Riding in Madonna di Campiglio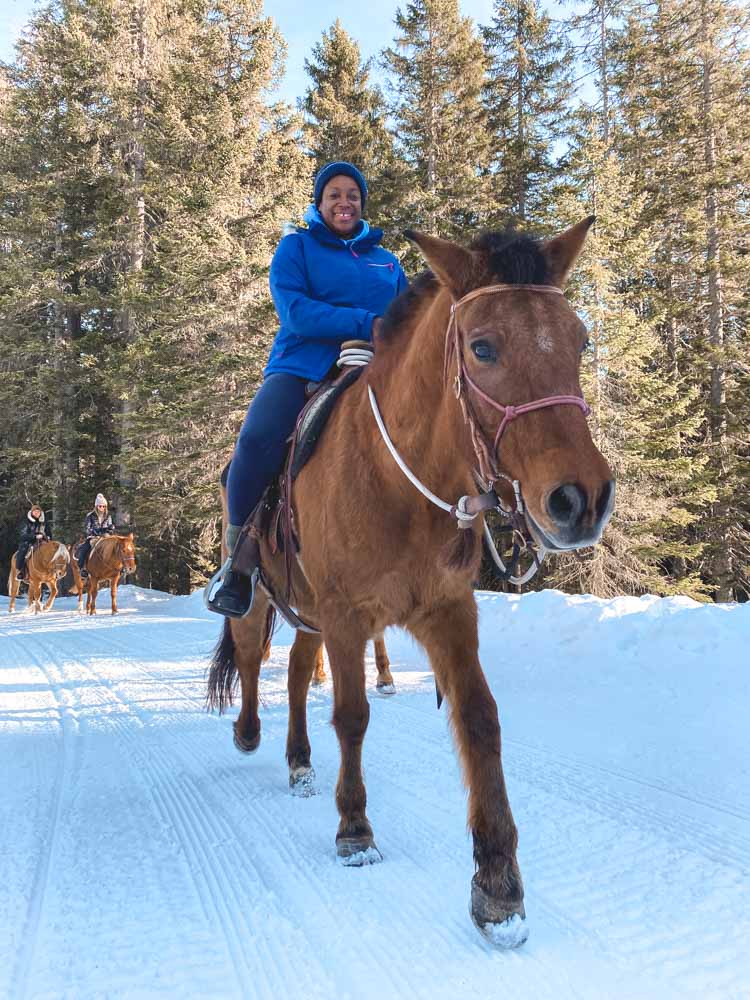 Of all the things to do in the Dolomites in winter, horse riding in the mountains was the one that I was most looking forward to before the trip. It did not disappoint.
Horse riding, through the mountains on my horse, Coffee Bean, was such an experience. We crunched through the snow, soaking up the majestic views of the Brenta Dolomites in the background.
The horses were in great condition and so well-behaved, it was a pleasure to ride them. Peaceful, tranquil and calming – it's the perfect way to escape the noise and demands of day-to-day life and just spend some time with nature.
NB: If you're big into riding, you can also go on multi-day riding trips through the Dolomites in the summer months, when more trails are open. Keen? I certainly am.
Spend the Night at Rifugio Capanna Presena, Val di Sole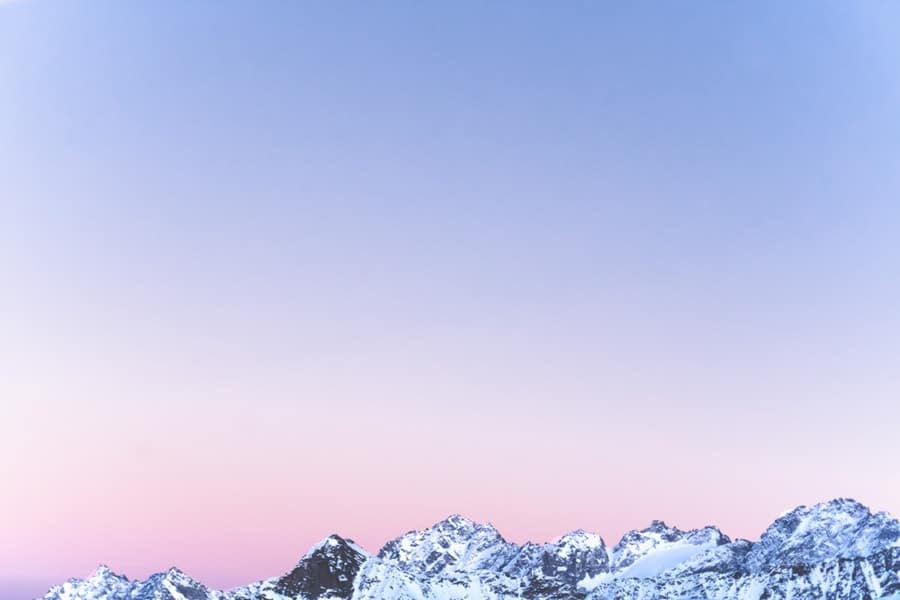 The sun crept gradually over the horizon, gracing the crisp snow with hues of the faintest ochre through to a ruddy orange, ablaze with colour where there had been darkness a few moments before.
The tints of purple and blue remained the only reminder of the night shadows, and I stood there and watched the drama of the sunrise in the mountains at 2,800 metres.
Spending a night at Rifugio Capanna Presena is a must for any Dolomites winter trip. Accessible only by cable car, it's a journey to a world where the stars come out in their glory and the vast panoramas burst into a kaleidoscope of colour during sunrise and sunset.
If you're a proficient skier, you can ski down from the Rifigio, but even if you're not, you should spend a night just for the views.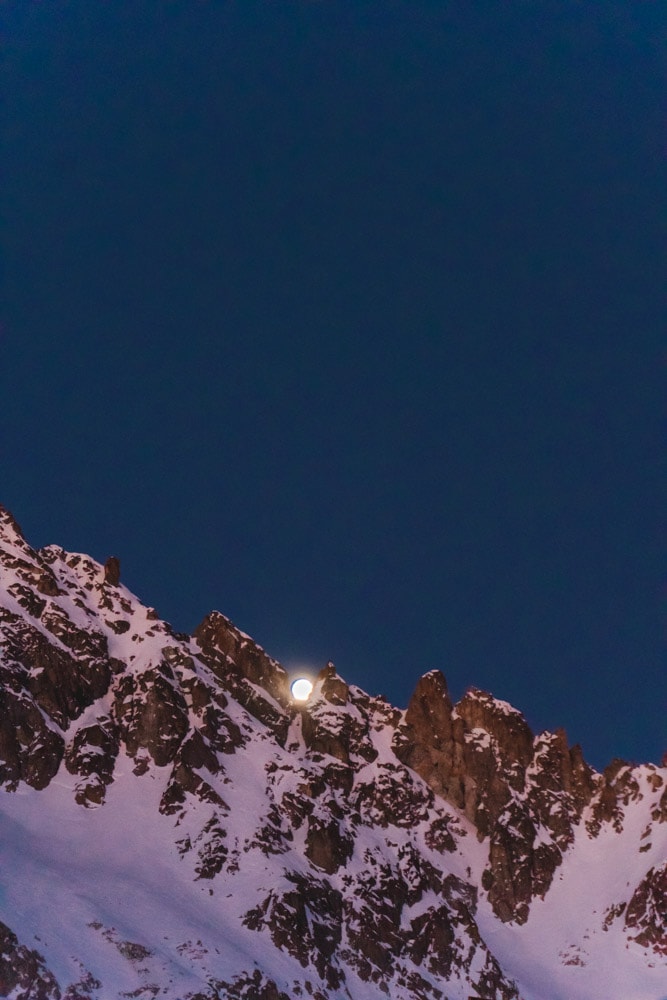 Avoid the dorm rooms if you can though – there's always a snorer you'll want to smother in the middle of the night. True story.
Just Soak up Those Mountain Views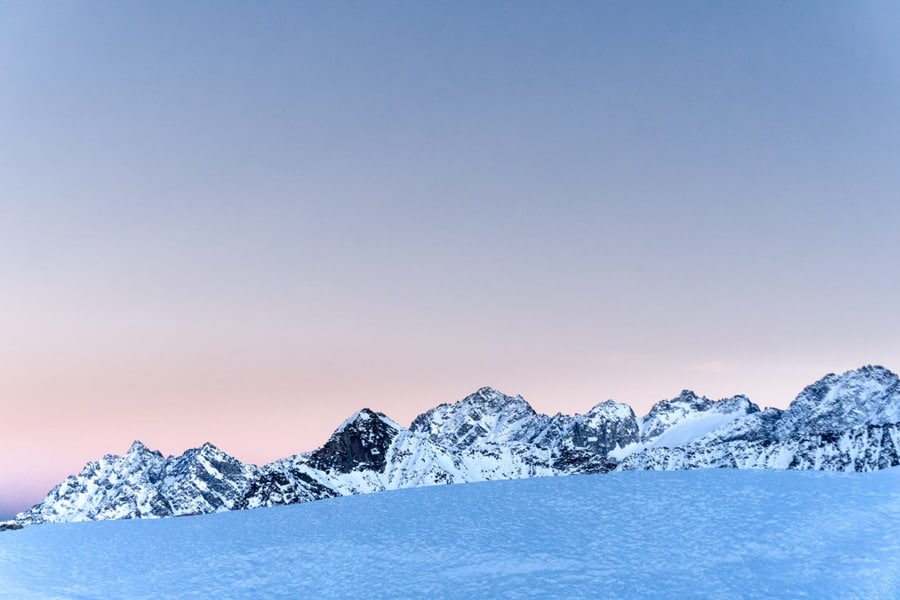 I have a confession to make.
For the first couple of days, I was so focused on skiing, eating and exploring Trentino that the scale and drama of the landscapes didn't really sink in, which is crazy really.
If I had to choose one word to describe the wintry landscapes in Trentino, it would be epic – in the truest sense of the word.
Everything is on such a grand scale: the Presena Glacier at 3,000 metres, the views of Lake Garda from Rifugio La Roda to the granite snow-capped peaks of the mountains – there isn't a photograph or a drone video that will do it justice.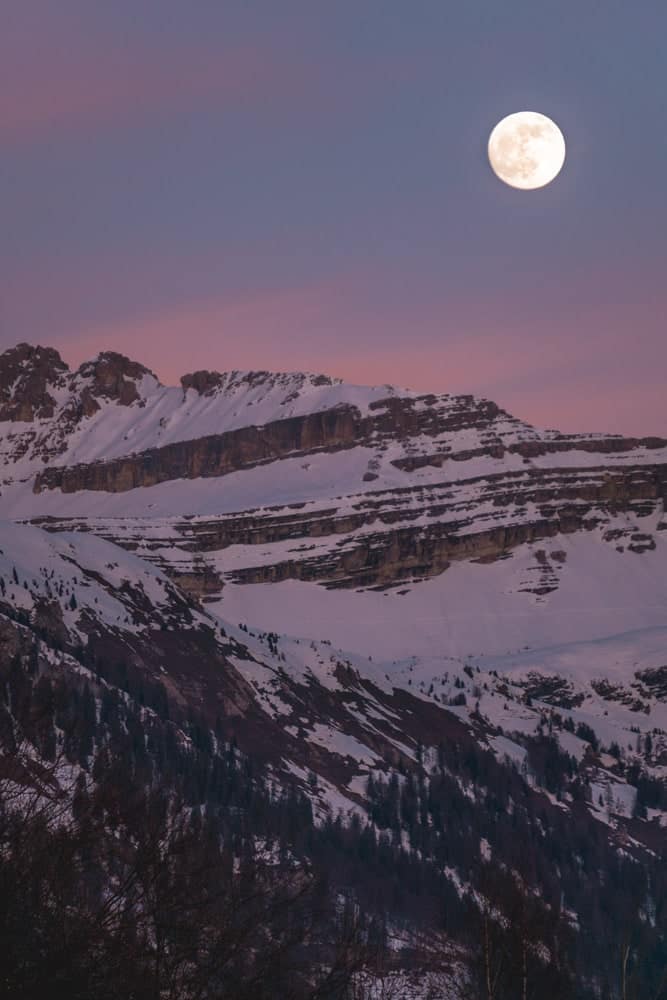 So really, you'll just have to go and see it for yourself.
Practical Information for a Dolomites Winter Holiday in Trentino
Suggested Stay: Hotel Chalet Al Foss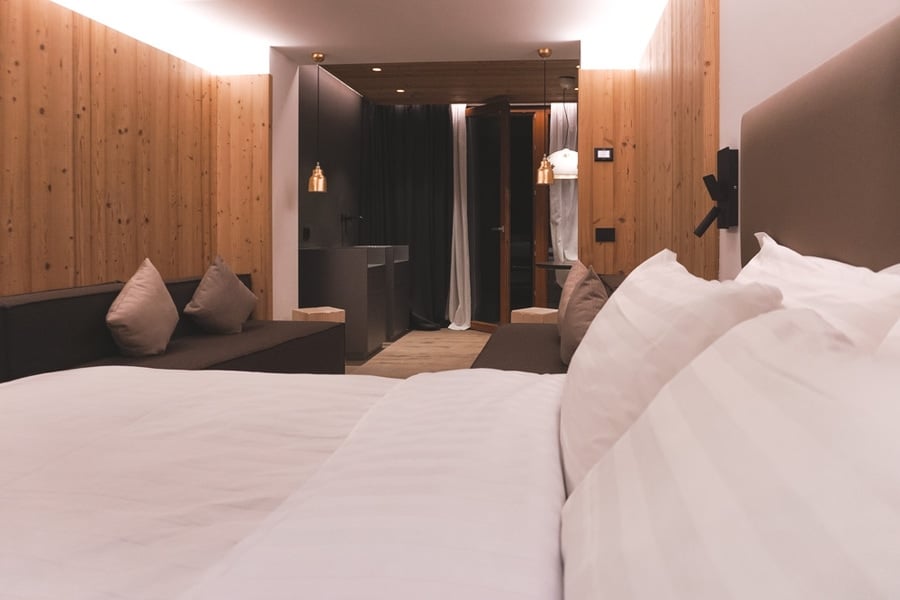 This was my favourite of the places we stayed during the trip.
Surrounded by the Dolomites, Hotel Chalet Al Foss certainly makes the most of its stunning location.
Add to that spacious rooms, complete with outdoor chill out areas with mountain views, (yet another) stellar restaurant and extensive spa facilities that include a guided sauna session to help you detoxify and relax, and you start to get an idea of why I loved this place so much.
Check Rates & Availability at Hotel Chalet Al Foss
How to Get to the Trentino Region
British Airways operates direct flights from London Gatwick to Verona Airport, which is a one-and-a-half to two-hour drive to the Trentino region. Other airlines also fly to Verona Airport including Ryanair, Easyjet, Alitalia and Lufthansa.
Check Flights to Verona on Skyscanner
---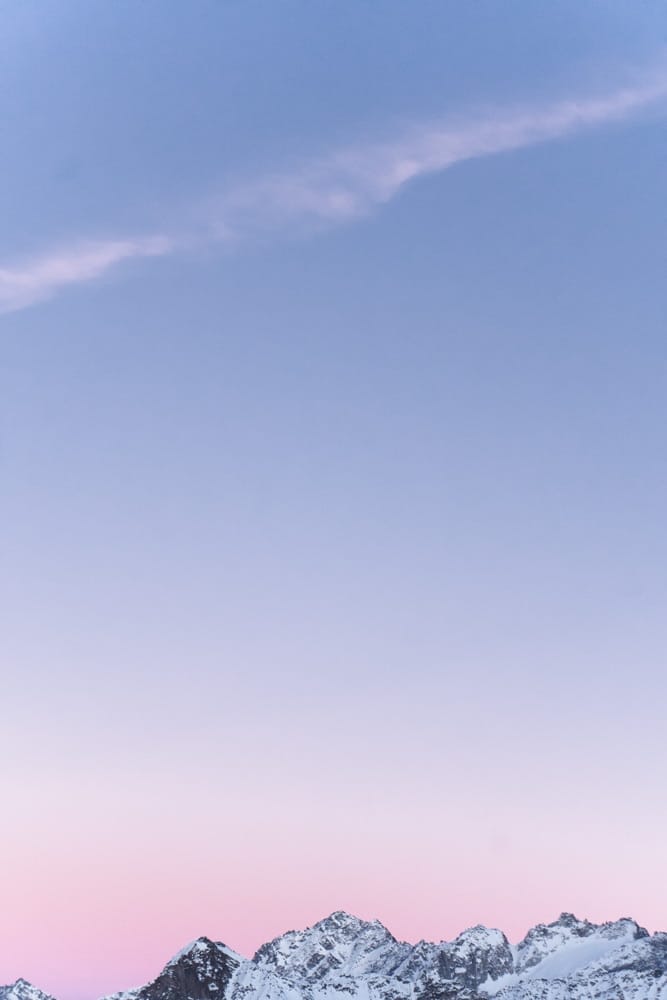 I hope that I've inspired you to visit Trentino – this was a hosted trip but I can honestly say that this was one of the most spectacular places I've travelled to. Period.
As a somewhat terrible (read, completely sh*t) skier, it wouldn't have occured to me to go to what I would have seen as a skiing destination during the winter months. One of the biggest revelations of the trip was how many incredible things there are to do in the Dolomites in winter off of the pistes.
That was it, my incredible trip to Trentino in winter.
I'll be publishing more travel guides from my time in Trentino, so sign up for the Onesignal notifications (the little bell on the bottom right) if you haven't already to get an alert for future pieces from The Discoveries Of.
Want More Winter Travel Inspiration? Read These…
Love This? Save and Share on Pinterest!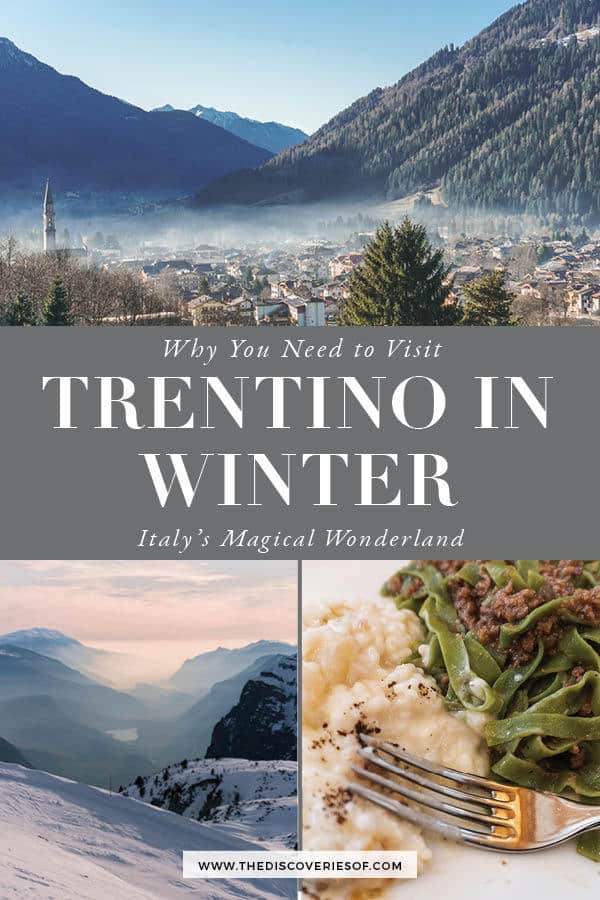 This was a hosted trip with Visit Trentino and Traverse Events. As ever, my thoughts and opinions are my own and no one else can have them.