Planning a winter vacation? Get ready to discover the best things to do in Italy in winter.
Everyone dreams of an Italian summer – but what if I told you that Italy in winter is equally as brilliant?
Look, I'm aware that it's a hard sell – swapping beaches for slopes isn't for everyone – but there's so many fun things to get involved with, many only possible when the weather begins to cool.
I know the feeling of dread that looms when deciding where to venture for a winter holiday. And, I'll admit, the allure of winter sun destinations in Europe pulls with quite a force.
But don't rule out the chillier Italian climate – let me show you the best things to do.
Brilliant Things to do in Italy in the Winter
Embark on a Wine-Tasting Adventure
Sold? I thought so.
In general, winter weather in Italy means a couple of things. One of them is that the harvest season officially comes to an end. And, what follows is the production of the best wines in the world.
Locally the first batches, called 'Vino Novello', hit the shelves, and wineries around the country open their cellars to welcome you. Although you'll find exceptional vineyards around Italy, Tuscany soars far above the rest. As far as an epic Italy travel guide goes, you shouldn't skip the country's wine culture.
Head to the Chianti Hills that surround Florence, Pisa, and Siena. Trust me. You'll get to quench your thirst and dig into some art and history.
Tip: Book a Florence Chianti wine-tasting tour to explore picturesque vineyards and taste Italy's best.
Explore Pompeii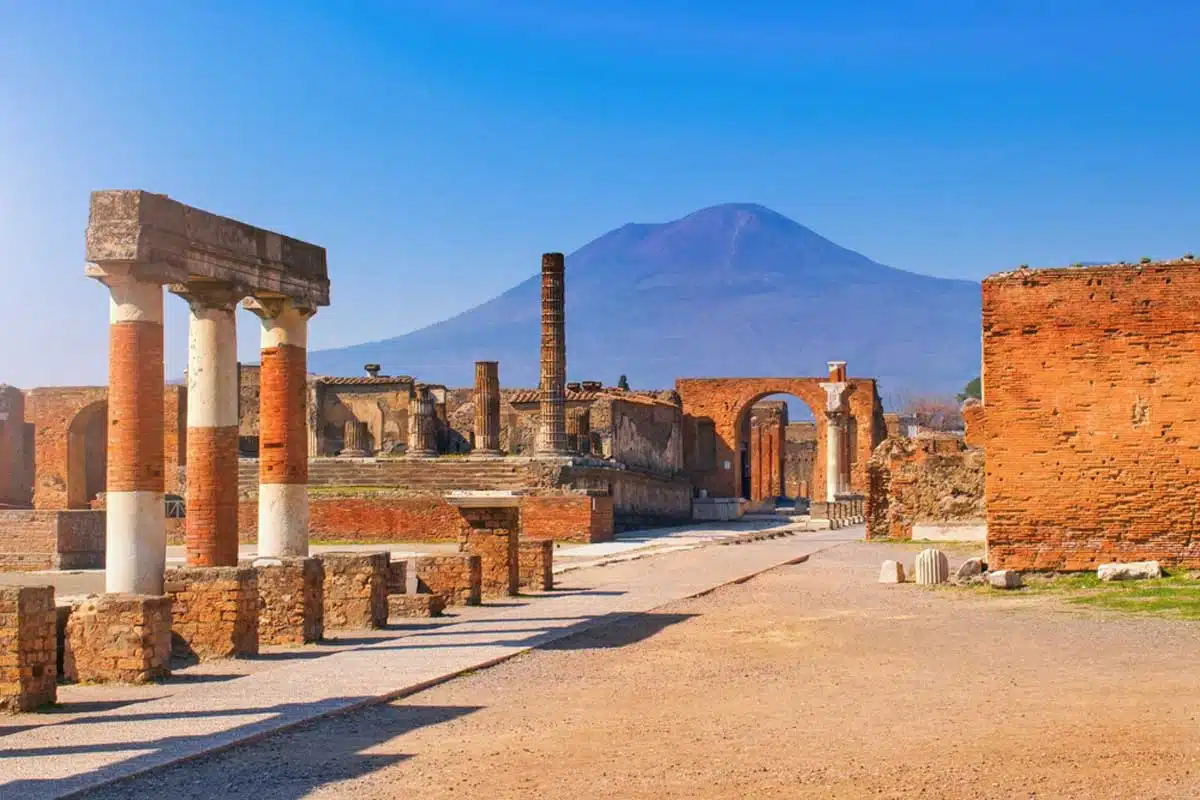 Winters in Italy allow you visit some of the world's best tourist attractions and locations without the crowds (and without sweating your t*ts off). The ancient city of Pompeii is one of them.
Not having to push your way through waves of tourists makes exploring this fantastic historic site much better. Count me in for easy access to many of Pompeii's highlights, cheaper admission and lower food and drink costs.
The only drawback? The closing time for Pompeii is earlier during these months – but still 5pm. Pompeii is also closed on the 25th of December and the 1st of January.
Tip: Book a day trip from Rome, which makes adding Pompeii to your Italy itinerary much easier.
Discover the Best Rome has to Offer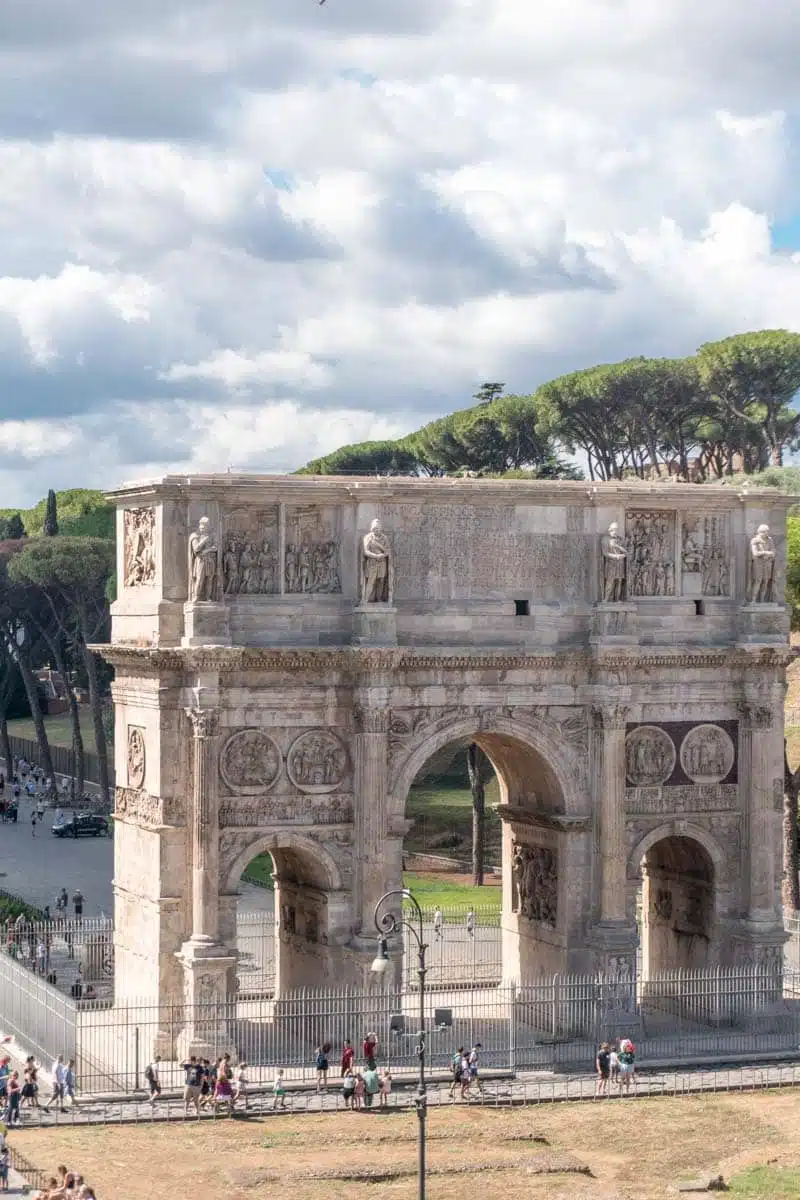 Speaking of Rome, for first-timers to the Eternal City, there is no better time to explore many of its highlights. You don't need to be a globetrotter to understand why, as summer in Italy draws immense crowds.
So logically, a winter holiday in Italy is the best time to explore iconic attractions such as the Colosseum, the Pantheon, or the Trevi Fountain. With Italy's winter temperatures relatively mild, days spent admiring these icons are far more enjoyable than in summer.
When is the best time to visit Rome if you're on the hunt to immerse yourself in its historical sites? Well, explore the city during winter with this guided tour, and the answer becomes quite clear.
Tip: If you're wondering how long to spend in Rome, check out my easy 3-day Rome itinerary. You can thank me later.
Go Skiing in the Alps & Dolomites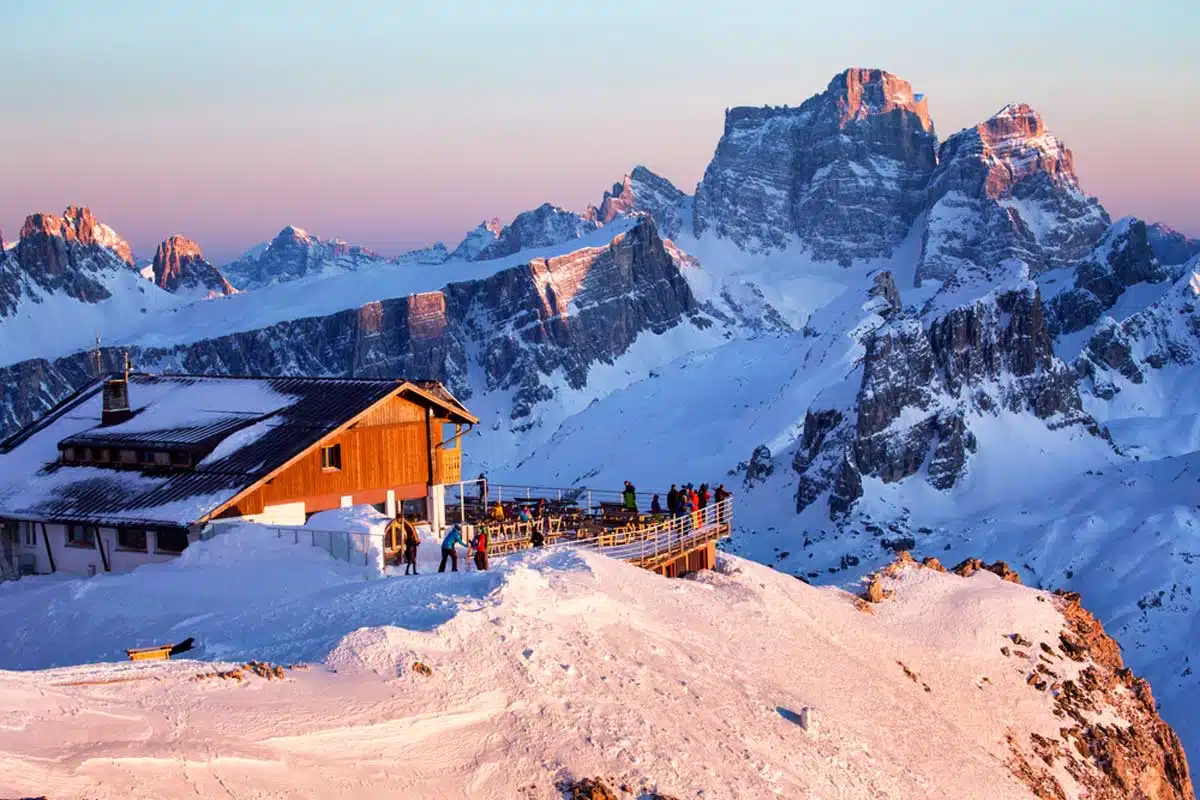 What's an Italy winter without some epic skiing? I'm sorry, that was a trick question.
Jetting down the slopes of the Italian Alps and Dolomites, some of the highest peaks in Europe, is a must. Winter sports are a big hit as the Swiss Alps chain along the north and the Apennines run down the middle.
Skiing opportunities are endless, from Mont Blanc in Courmayeur, close to the French border, to Mount Etna, Sicily's infamous volcano. Tuscany's snow-capped mountains and the hidden gems of Val d'Aosta beckon those looking for snowboarding.
As for other alpine winter activities, head to Gran Paradiso for some frosty hikes – history buffs and nature lovers, you'll also love this as it's Italy's oldest national park.
Tip: Ready to discover the winter wonderland that is the Dolomites? I've covered everything you need to know about a winter visit to Trentino, Italy.
Catch a Football Game (or Two)
Not everyone is an avid thrill-seeker eager to soar down icy slopes, but Italy has the perfect alternative for any sports fan. One of the most beloved pastimes during Italy's winter months is football season.
The entire country goes into a footie-frenzy from early November. So why not join them? With numerous matches played between local and international teams in stadiums around the country, it's an experience you can't miss.
Heck, even if you're not a fan, the aura that the football season creates is infectious enough to make this a highlight. Enjoy a warm 'cioccolata calda' while draped in an emblazoned blanket in support of whoever is playing — it's also a fantastic souvenir to take home.
Attend Carnevale Festivities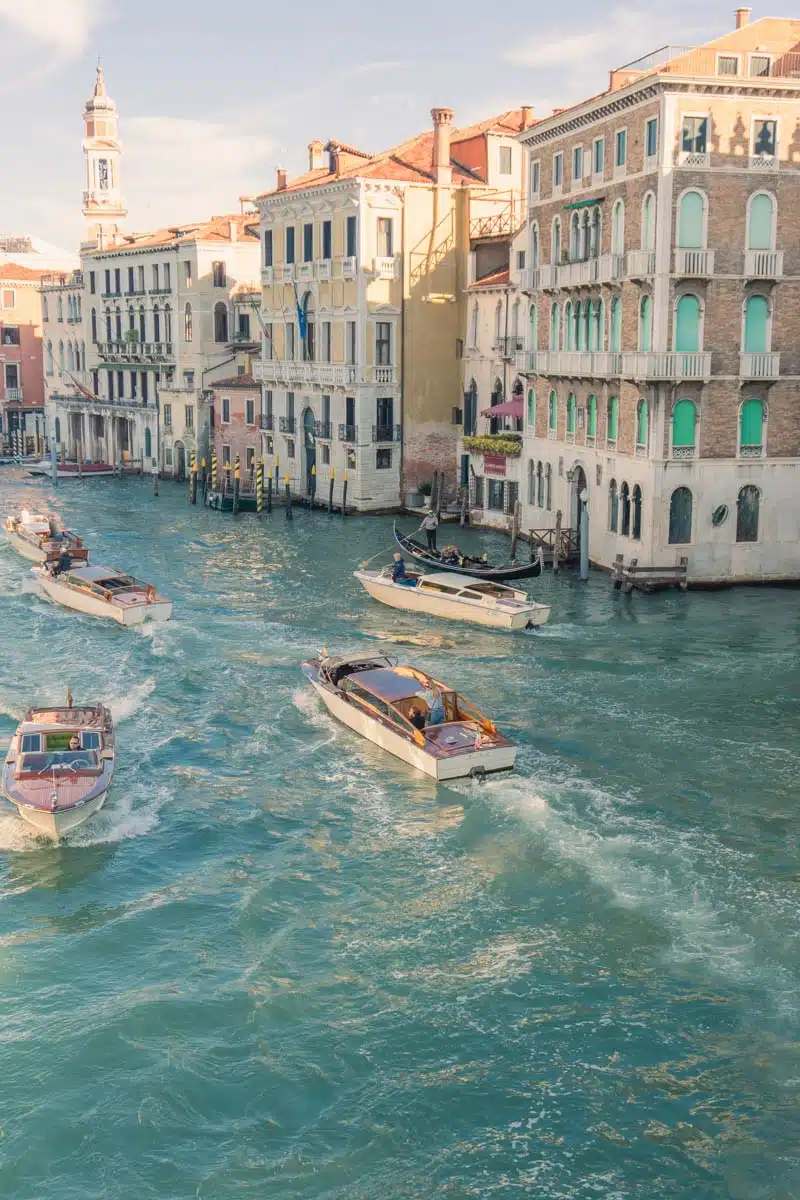 Nothing is more rooted in Italian tradition and culture than the annual Carnevale festival held during February. Think Mardi Gras in New Orleans, but with Italian flair and a much larger scale. Sounds like the ultimate party, am I right?
Well, that's precisely what it is, a massive celebration that sparks joyous festivals in every major city around the country. Each city does Carnevale a little differently, so you're in for a lot of fun.
Ivrea boasts staged battles throughout its streets, giant (and hilarious) floats parade through Viareggio, and thousands of locals in ornate masks descend on the streets of Venice.
Tip: Celebrate in Venice and create your own Carnevale mask during this workshop hosted in the city.
Go Museum Hopping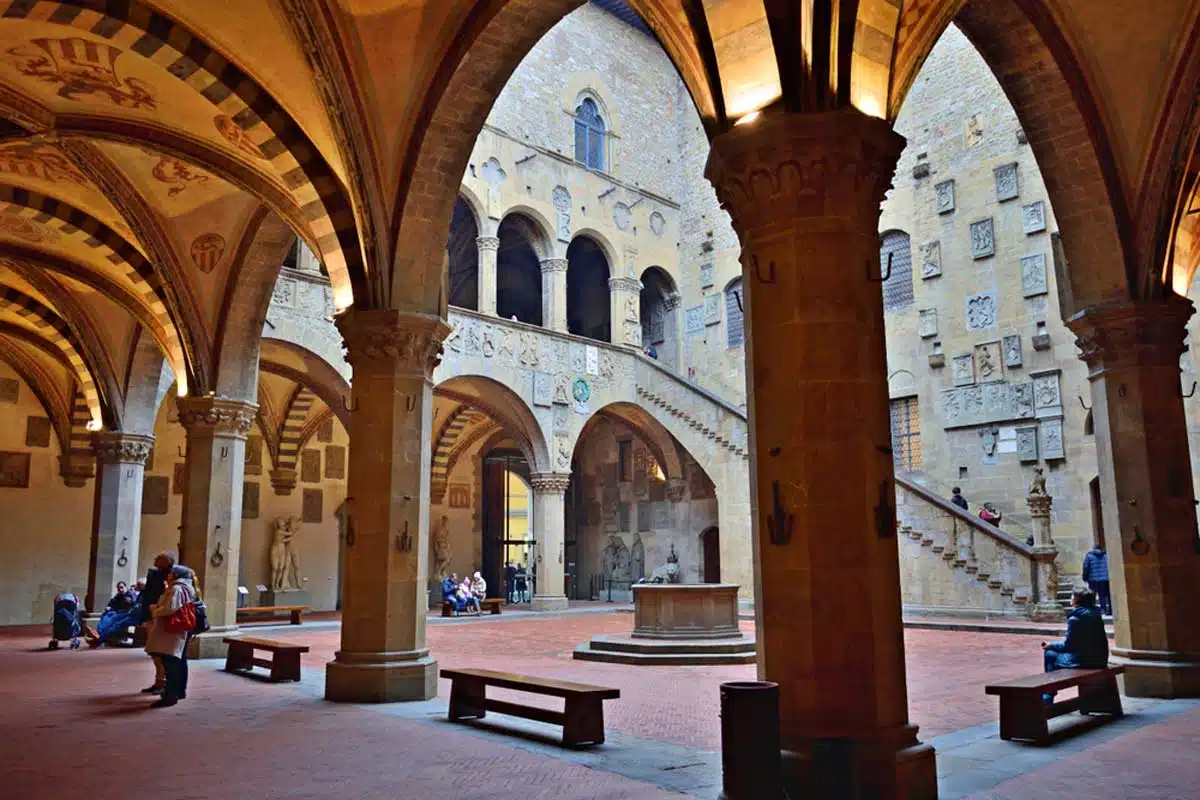 With the scorching weather no longer beckoning you outside, now's a great time to head to some of the top museum's in the country.
Explore places such as the Bargello Museum in Florence or the Galleria Nazionale in Perugia, filled with history and architecture. For some artsy infatuation, get lost within the Uffizi Gallery, also in Florence, or the Galleria Borghese in Rome. With fewer crowds, museum hopping is never as easy as during winter in Italy.
Tip: Amongst the fantastic things to do in Puglia, tour the Museo Nazionale Archeologico.
Spend A Night at the Theatre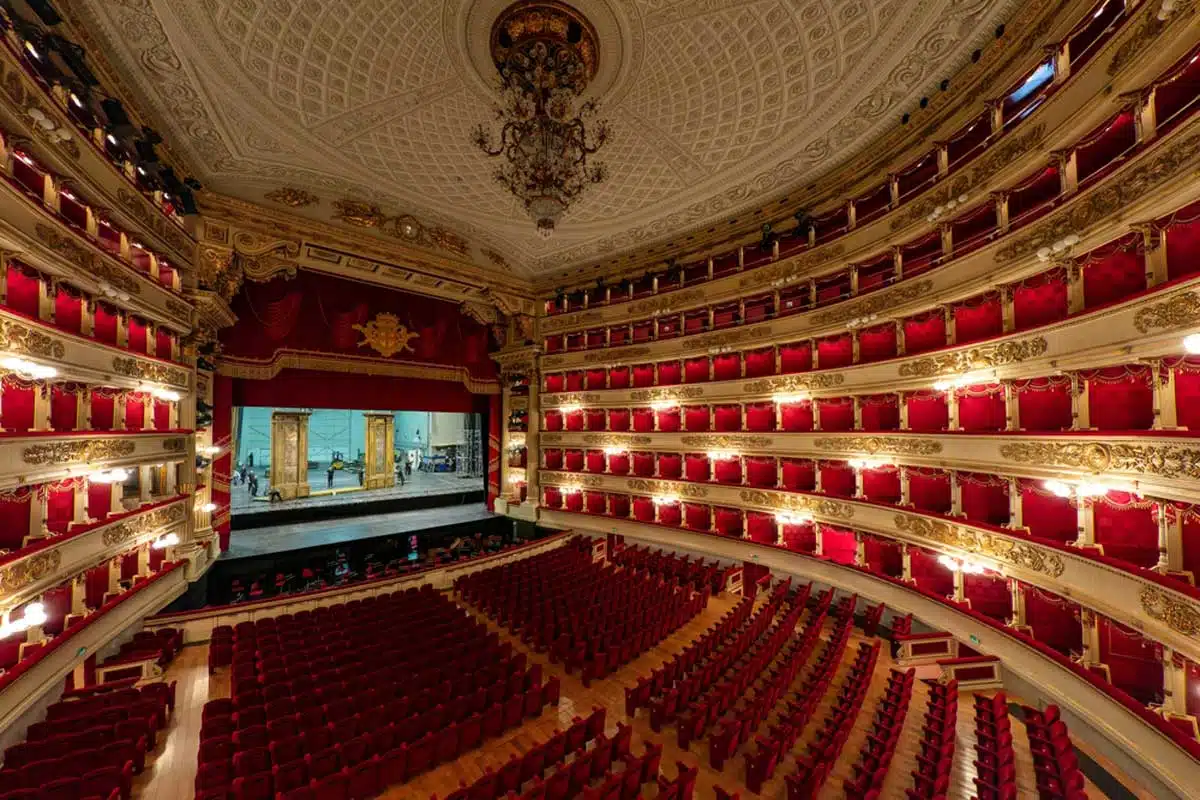 Synonymous with music, Italy boasts the world's premier classical music influence. As the birthplace of famous composers such as Monteverdi and Antonio Vivaldi, its boasting is pretty called for.
One of the best things to do in Italy in winter is to attend an opera performance or classical concert. Italy brims with theatrics – from epic historical churches to specially built opera houses.
Immerse yourself in a lavish opera at Teatro alla Scala in Milan or a masterfully orchestrated concert at Teatro La Fenice in Venice.
Tip: If you can't attend a live performance, get this entry ticket and audio guide to La Fenice. An exceptional way to appreciate theatre without seeing a show.
Visit Some of the Best Christmas Markets
If you plan on having a whimsical winter holiday, nothing beats Christmas in Italy. And nothing screams Christmas like a festive market. Well, you're in luck, as Italy is home to some of Europe's best.
Italy's northern mountain villages showcase markets unlike any you can imagine. But, in the south and popular cities, equally, grand fairs take place. One of the most famous is the market held in Piazza Navona in Rome.
Not to be outdone; however, Salerno, close to Naples, becomes a festive feast for the eyes, while Trentino's surrounding villages host small-scale markets.
Tip: One of the best places to experience an Italian Christmas is in Rome. Book this Christmas in Rome walking tour for some festive fun.
Celebrate New Year's Eve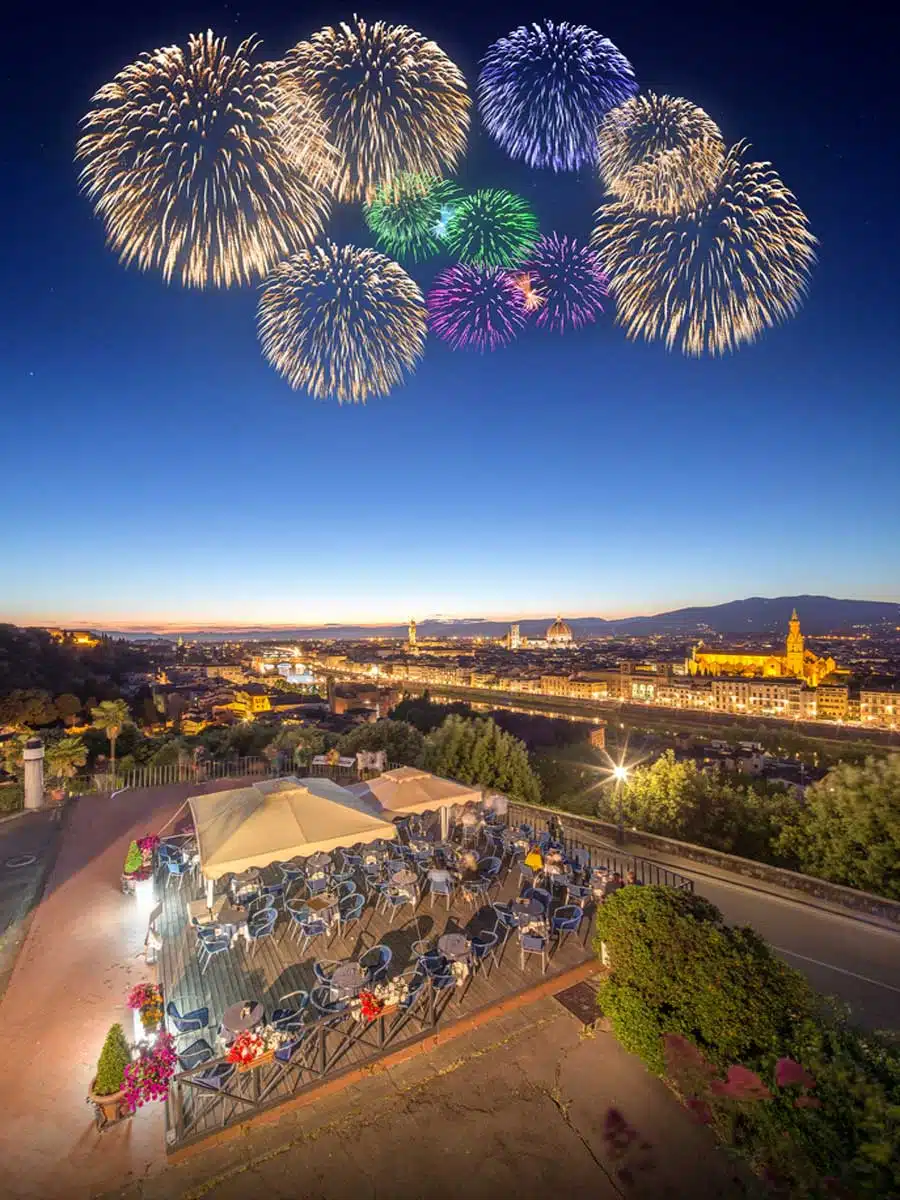 I'd be remiss if I left out celebrating New Year's Eve in Italy from this guide. Soon after the Christmas festivities around the country come to an end, the end-of-year ones kick into action.
Italians love New Year's celebrations, and you'll find plenty of parties and outdoor concerts hosted throughout the country. The most popular include those held in Piazza del Plebiscito in Naples, Piazzale Michelangelo in Florence, Circo Massimo in Rome, and Piazza San Marco in Florence.
Tip: Use my 10-day Italy itinerary to ensure you don't miss out on any of the action taking place around the country.
Eating and Drinking Your Way Through Winter in Italy
Where to Drink
Does it get cold in Italy? Yes. Are there enough cosy pubs and bars to keep you warm? Yes. These are two of the best.
Oscar Wilde
An Italian winter holiday often requires the enticing welcome of a cosy pub, and Oscar Wilde in Jesi, Ancona offers just that. Based on the traditional Irish pub that started business in the 10th century, it's the perfect spot for some classic ales and pub grub.
Il Mercante
The fantastic Il Mercante cocktail bar sits in front of the Basilica dei Frari in Venice. Inside is dim and moody, the perfect place to grab a winter warmer.
Cocktails here are crafted using fresh ingredients, and the menu features a wide range of classics as well as some rather unusual options.
Where to Eat
Italy's winter weather does a lot more than create the perfect opportunities for sightseeing. It also stirs empty stomachs. Luckily, with this amazing guided food tour, or a trip to one of these two restaurants, you'll be grinning from ear to ear.
Regina Bistecca
A few steps from the famous Duomo di Firenze you'll find Regina Bistecca. An elegant restaurant in Florence that delivers traditional Tuscan delicacies with a modern spin.
Take my word for it – the 21-day dry-aged Florentine steak is a must-try.
Trattoria Pennestri
Dining in Rome is just as unforgettable as anything else you'll experience while in the city. The best place to find some Roman classics with a twist is Trattoria Pennestri.
Each dish, from their appetisers to mains, is thoughtfully paired with wines from local producers. And their chocolate mousse with rosemary and sea salt is heavenly.
Where to Stay for Your Italy Winter Holiday
Belmond Hotel Cipriani (Luxury)
Providing sweeping views of the Venetian lagoon, this 96-room luxury property personifies sophistication and opulence. The 5-star Belmond Hotel Cipriani aims to offer you a private and serene stay.
The H'All Tailor Suite (Mid-Range)
For a chic and stylish getaway in the upscale Borghese neighbourhood of Rome, the H'All Tailor Suite caters to luxurious needs at an affordable price tag. This stunning boutique hotel features 14 suites, each elegantly decorated with furnishings hand-crafted by local artisans.
Practical Tips for Planning Your Visit to Italy in Winter
Although winter in Italy can get very cold in the north, the weather remains a mild and temperate aspect of your trip, so pack accordingly. And, if you're not sure what to pack, check out my Italy packing list.
Tourist numbers decrease during winter months in Italy, but the locals flock to the highlights and attractions. Be sure to check the availability of your planned activities in advance.
If you're stuck wondering which landmarks you should visit, read my guide to iconic landmarks in Italy you should add to your itinerary.
Winter in Italy: Map
---
Love This? Save and Share on Pinterest